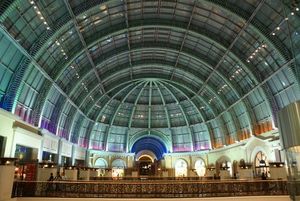 Kempinski Hotel Mall of the Emirates - Dubai - United Arab Emirates
Places to stay near
Kempinski Hotel Mall of the Emirates - Dubai - United Arab Emirates
SMALL EN-SUITE ROOM AT THE BEACH
Offer!!Executive Studio@the Greens!
Private Bedroom with Ensuite bath
BEACH FRONT VILLA! ALL INCLUSIVE
Reviews of
Kempinski Hotel Mall of the Emirates - Dubai - United Arab Emirates
•
1
Kempinski aims to combine sun, snow and sand by offering an all in one experience with a hotel, mall, ski chalet, amusement park, theatre and entertainment all in one location. Though it was far too tacky for my taste, I had to experience this 5 Star overdo in its gaudy glory all for myself.
Attractions near
Kempinski Hotel Mall of the Emirates - Dubai - United Arab Emirates