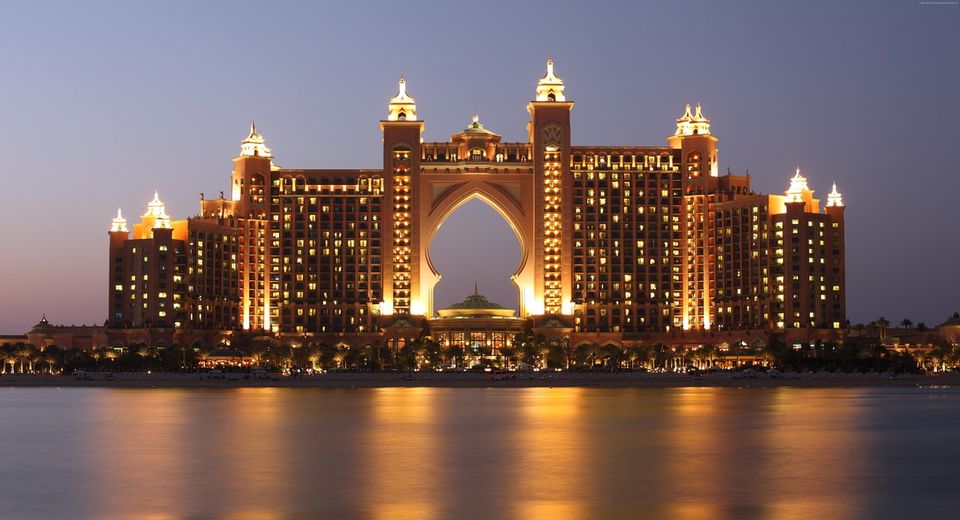 Known by many as a rich man's playground, Dubai is one of the 7 Emirates of the UAE and one of the wealthiest cities in the world. Now budget backpackers like you and me know the tricks and tips of getting around in India without burning a hole in our pockets, but did you know there are also several international destinations that- despite popular opinion- are more than welcoming to travellers who are ready to leave luxury at home and explore on a tight budget? In spite of what you might think, there are numerous cheap and even free experiences in Dubai that are sure to satisfy your wanderlust, without having to be on a sheikh's budget!
Things To Do in Dubai on a Budget
1. Coffee Museum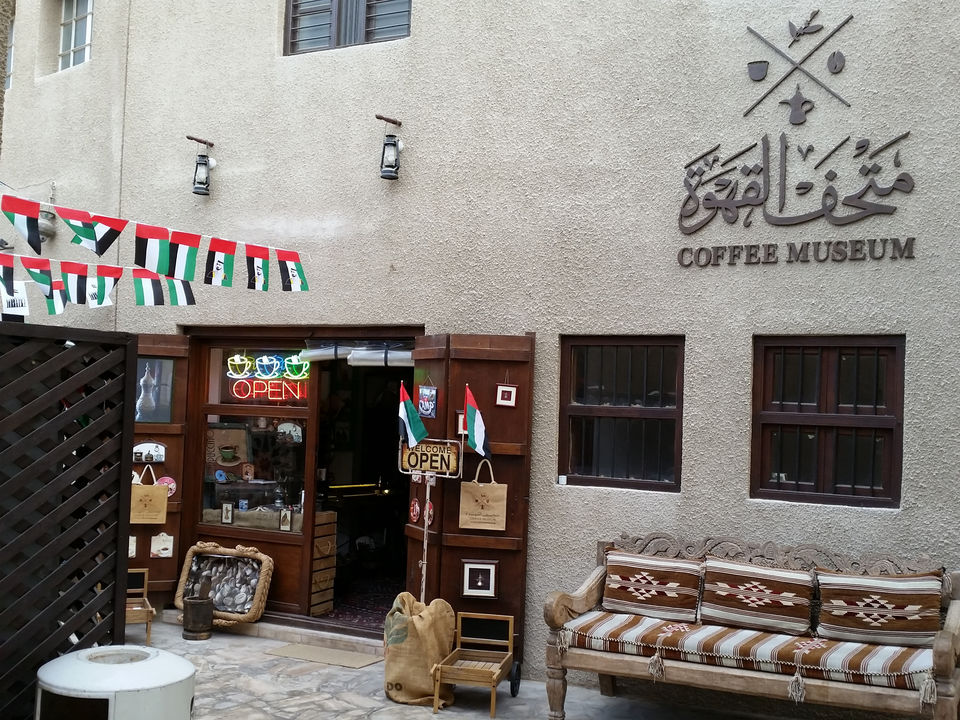 Located inside a traditional, old Emirati house, this museum is a delight for coffee lovers with its informative story on the importance of coffee in various cultures all around the world. Home to a display of coffee origins from all over the world, the museum also has a small coffee shop where you can sip on freshly brewed traditional Ethiopian coffee.
2. Souk Al Bahar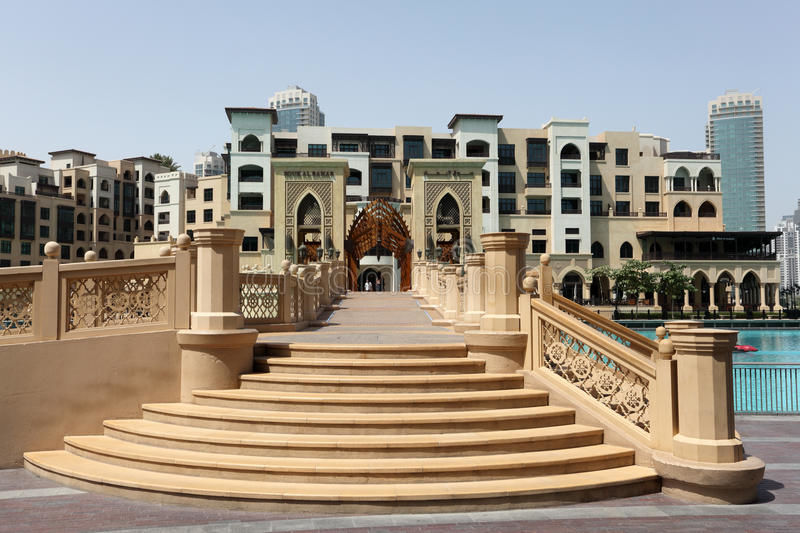 Located in Downtown Dubai, and connected to the Dubai Mall via a bridge over the Burj Lake, this is an Arabic style shopping mall designed to look like Old Arabia. This place takes you back in time with its intricate and tall archways and corridors made of stone. These interiors stand in stark contrast to the classic modern designs of the Dubai Mall, the world's largest shopping mall. One can spend hours here browsing Arabian perfumes, jewelry, textiles and so much more!
3. Visit Old Dubai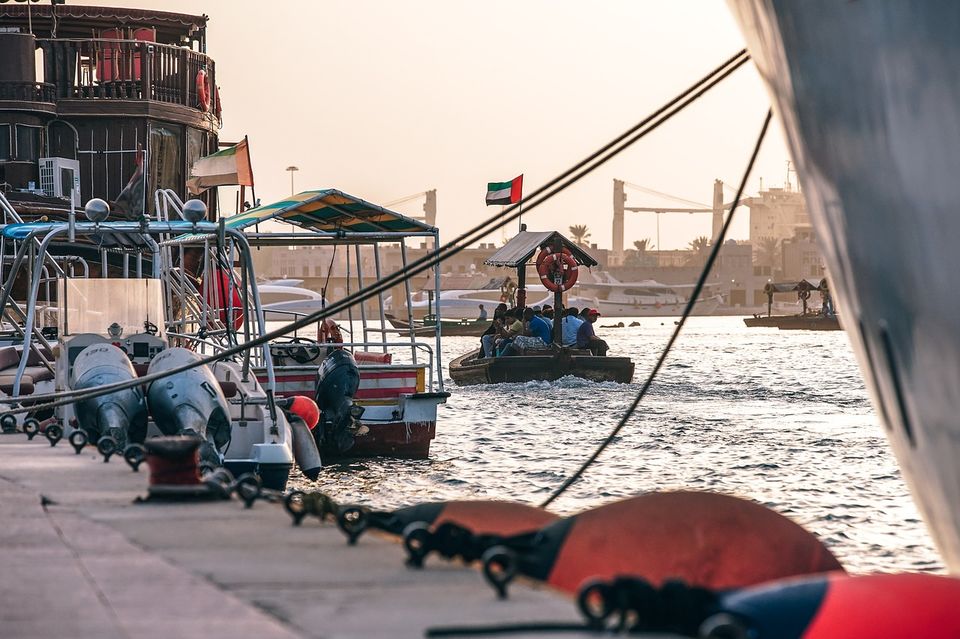 The real charm of any city lies in its less modern, traditional counterparts. Be it Delhi or Dubai, the essence of travelling lies in escaping the hustle bustle of innovative architecture, to live in the times of a bygone era. One can cross the saltwater creek that separates Bur Dubai from Deira in a traditional wooden boat called an abra, and suddenly you'll be face to face with the stark difference of the 'old' and 'new'- the narrow winding lanes of Old Dubai and the tall skyline of the city- the difference between 'traditional' and 'modern'. Strolling around this area is free, and so are the stories being shared in every nook and cranny. The locals are friendly and fun to chat with, and will tell you of the past times.
4. Burj Khalifa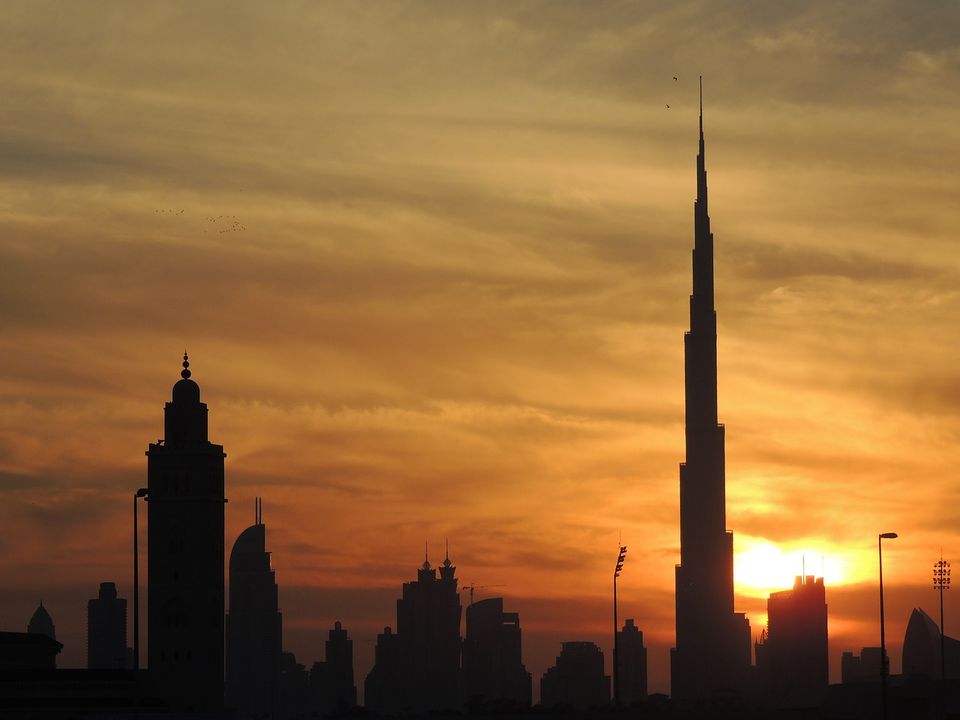 Sure, it does take a hefty toll on your pocket if you decide to enter the building and go all the way up to the observation decks on the 124th and 148th floors. But no one is going to charge you a single penny if you just head on to the Dubai Mall's open area by the water and just look up! You can admire the world's tallest building in all its glory and if you go at sunset, you can also enjoy the spectacle of the Dubai Fountain Show.
5. Jumeriah Beach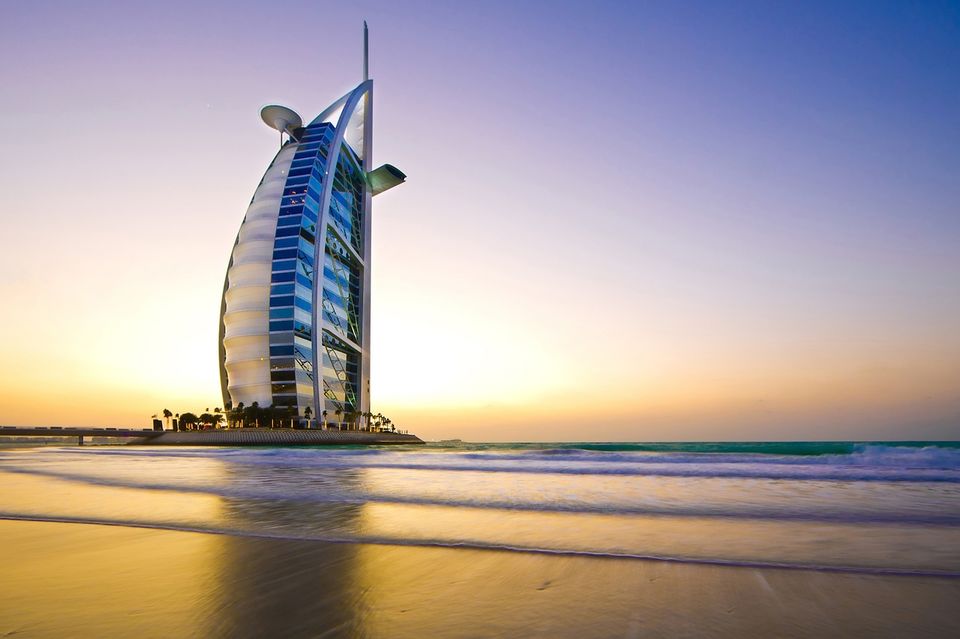 Sure the world's first 7-star hotel will be a burden on your backpacker budget, but the entry to its beach is completely free of cost. With its pristine white sand and crystal blue waters, Jumeirah Beach is the place to be at, if you're looking to unwind and relax for a few hours. The bonus is that the beach also has an uninterrupted view of the mighty Burj Al Arab Jumeirah Hotel! You can also indulge in a complimentary yoga session at the beach which happens very Monday, Wednesday, Friday and Saturday from 7am to 8am.
6. The Palm Jumeirah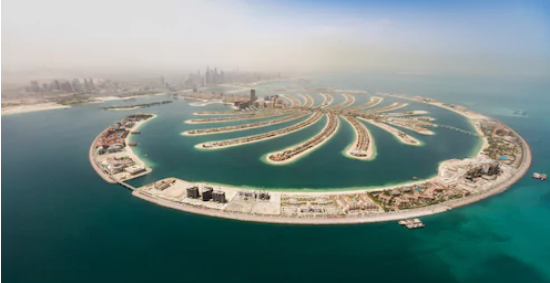 The UAE boasts of several man-made islands around it, but the Palm is by far the most beautiful and the most easily accessible. You can drive or walk right into it, but by taking the monorail to its extreme end, you can view it in all its glory and appreciate the water and the architecture from a slightly elevated surface.
7. Burj Park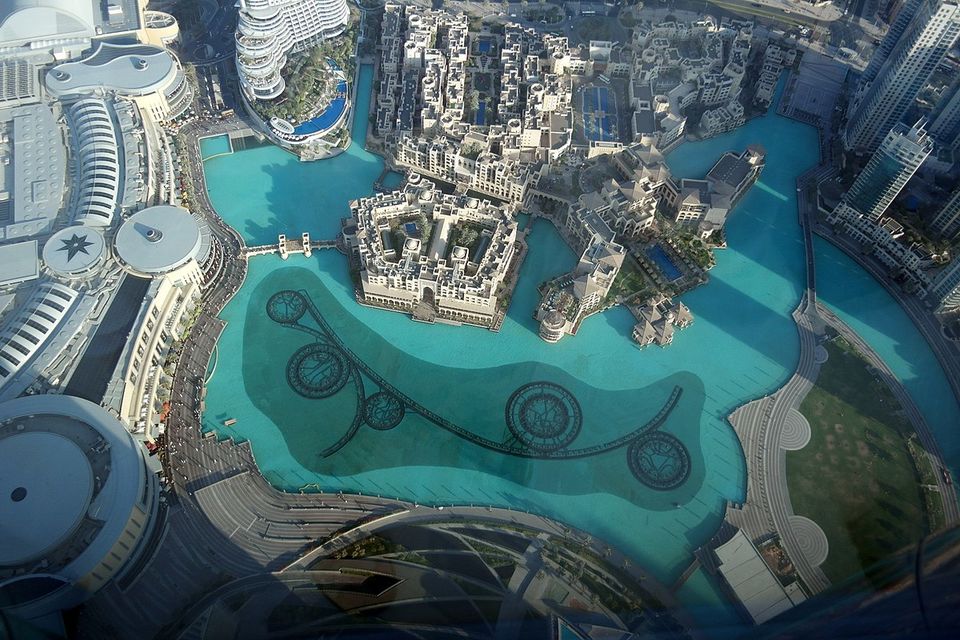 There are several parks in and around Dubai, but the Burj Park is best known for its location in Downtown Dubai with an imposing view of the Dubai Mall, the Opera House, the Dubai Fountain and the Burj Khalifa! Surrounded by water on the Burj Lake, this park is complete with enough greenery and basic facilities like toilets. Its a great way to spend a day doing nothing but marveling at its picturesque setting.
8. Visit the Desert Dunes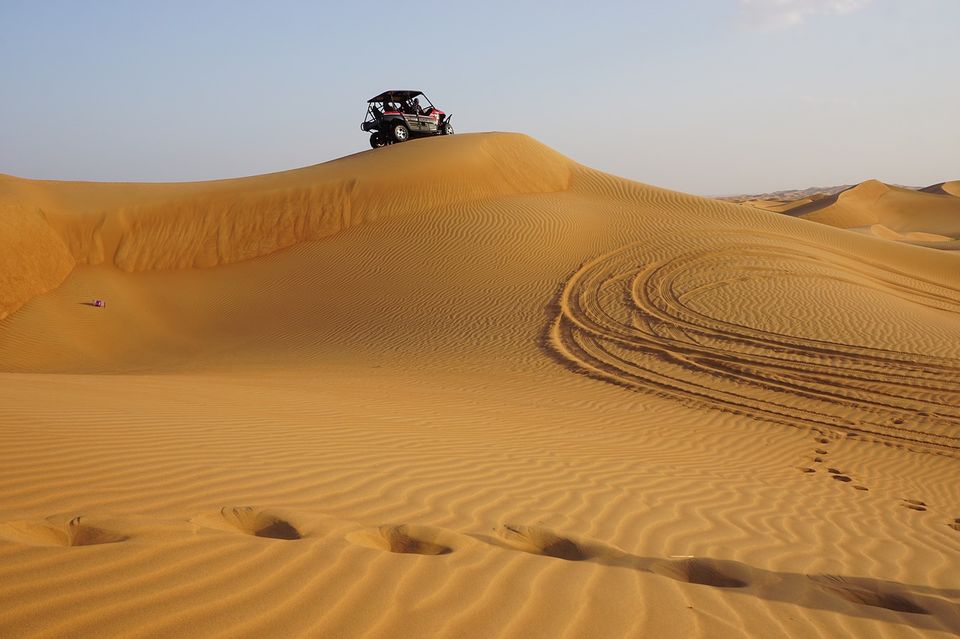 It is important to escape the city life of Dubai for at least one day, to be reminded that it is in fact still a desert, in spite of its beaches and man-mad islands and architectural glory. Spend a day dipping your feet in the sand, climbing dunes, spotting camels and witnessing mesmerizing sunsets to get a real feel of the desert you're in. And if by the end of it your pocket allows, don't miss out on riding a quad bike over the biggest sand dune of the UAE, 'The Big Red'!
9. Dubai Aquarium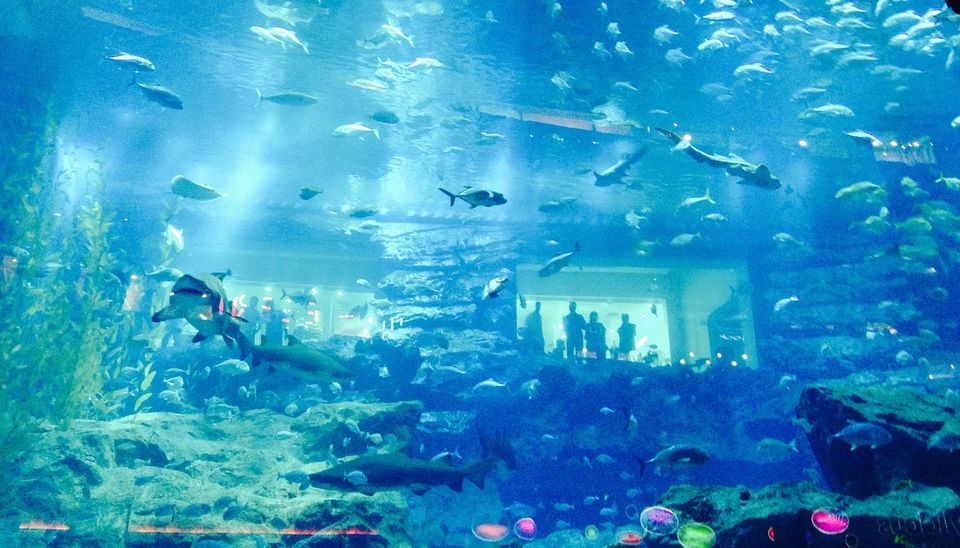 If there's anything that Dubai is famous for, it has to be its massive 10 MILLION liter water tank right in the middle of the world's largest shopping mall! The aquarium boasts for its 33,000 species of marine life, including the sand tiger sharks. This aquatic spectacle can be witnessed for free from inside the Dubai Mall, without having to pay the aquarium's hefty fee!
10. Marina Walkway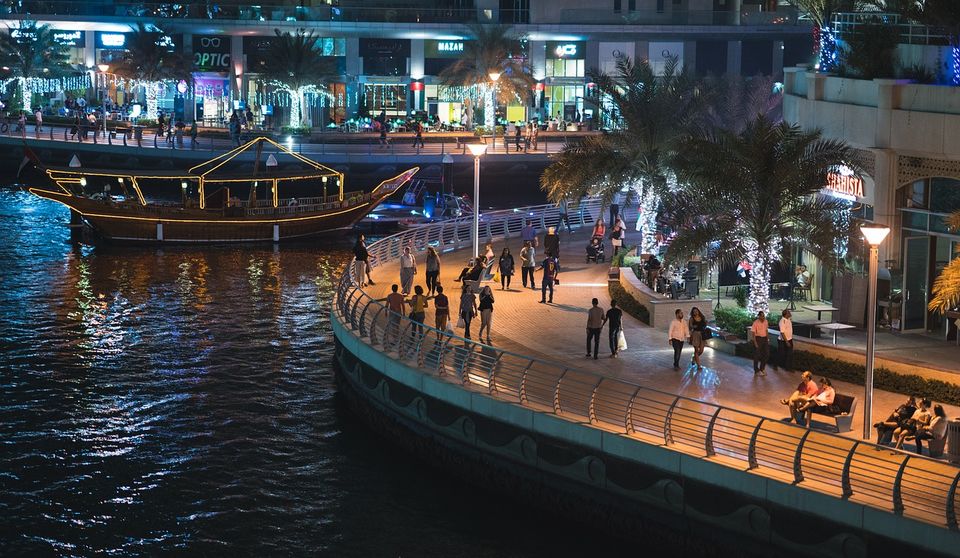 The best place to take a post lunch evening stroll in Dubai has to be its 7 kilometers long marine walkway! Overlooking the beautiful Dubai Marina, you can enjoy picturesque views of the surrounding skyscrapers starting to twinkle one by one as the sun slowly goes down, and the temperature becomes cooler.
11. Marvel at Street Art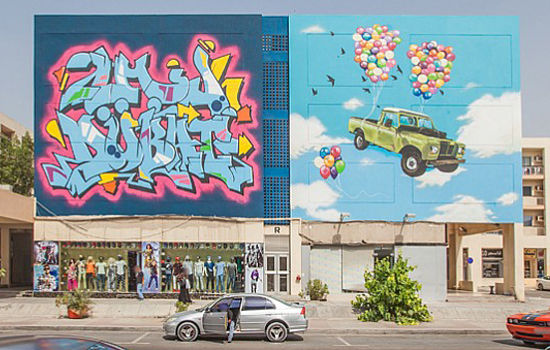 City Walk in Jumeirah is known for its colourful walls adorned with graffiti by famous street artists representing the five continents, each representing their signature art style. Start at Hub Zero Games Arcade at Central Plaza in City Walk II and move ahead strolling through the Al Safa Street for a treat to the eyes!
12. Jumeirah Mosque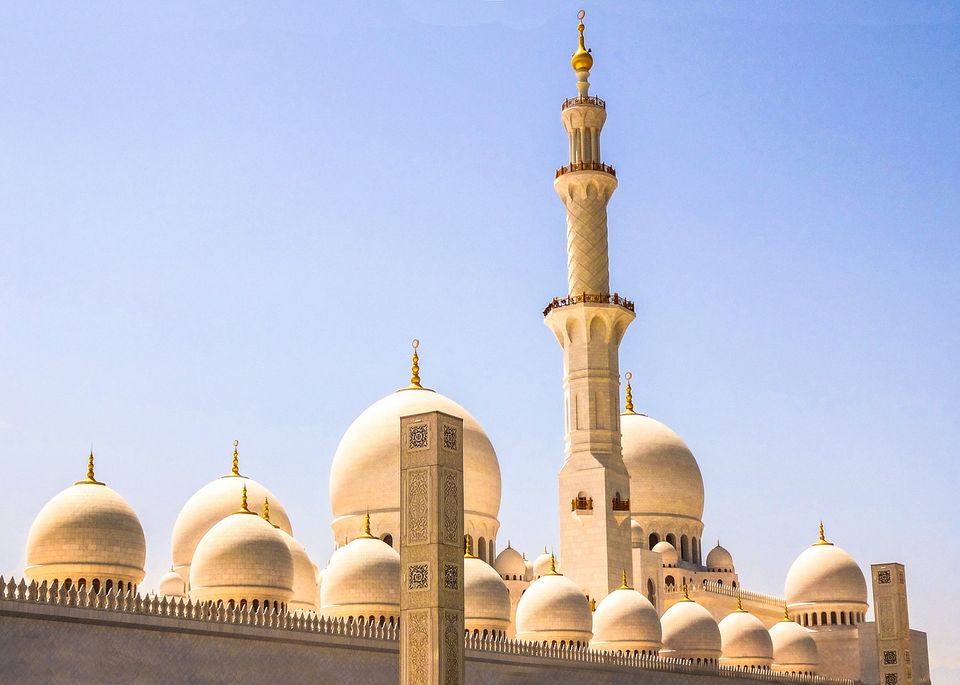 The only mosque in Dubai which allows entry of non-Muslims, this historical sight can be a great way to gain insight into the UAE's rich Islamic heritage which often gets obscured under the current of modernism. Post sunsets, the minarets of this mosques are illuminated, giving it a complete Arabic Nights look. Built along the lines of the Fatimid architecture of the medieval period, this is a must stop place for history and heritage lovers.
13. Ibn Batutta Mall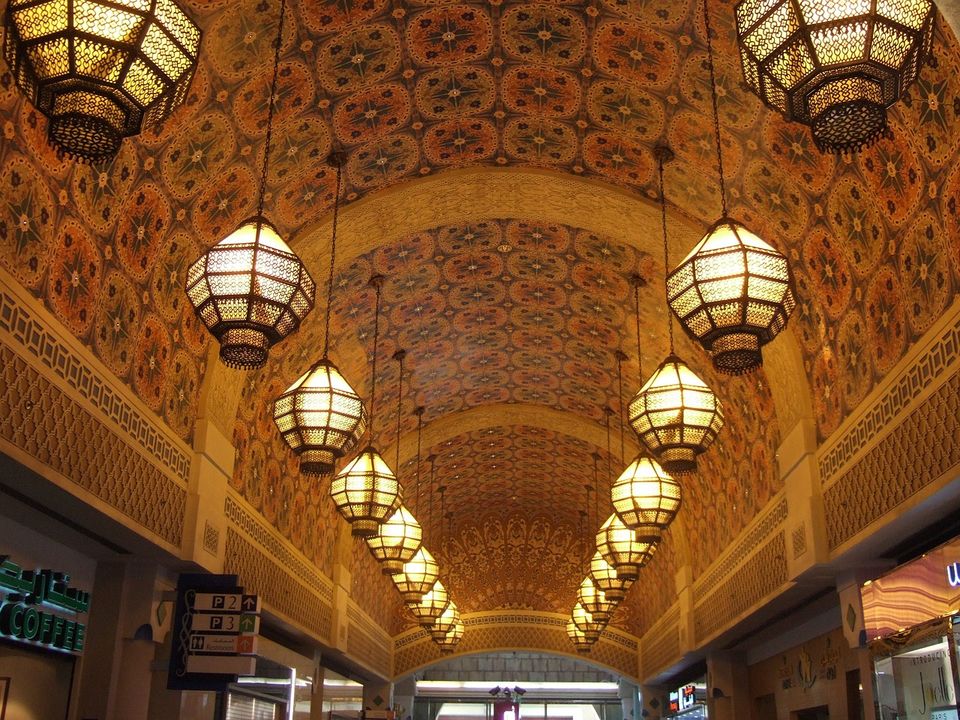 Go to this mall for less of shopping and more of indulging in heritage and history. One of the world's largest themed shopping destinations, this mall comprises of six courts. Each of these court's designs are inspired from the six countries that the great 14th century Morocco explorer, Ibn Battuta, travelled to. These include- India Court, Andalusia Court, Egypt Court, Persia Court, Tunisia Court, and China Court.
14. Al Bastakiya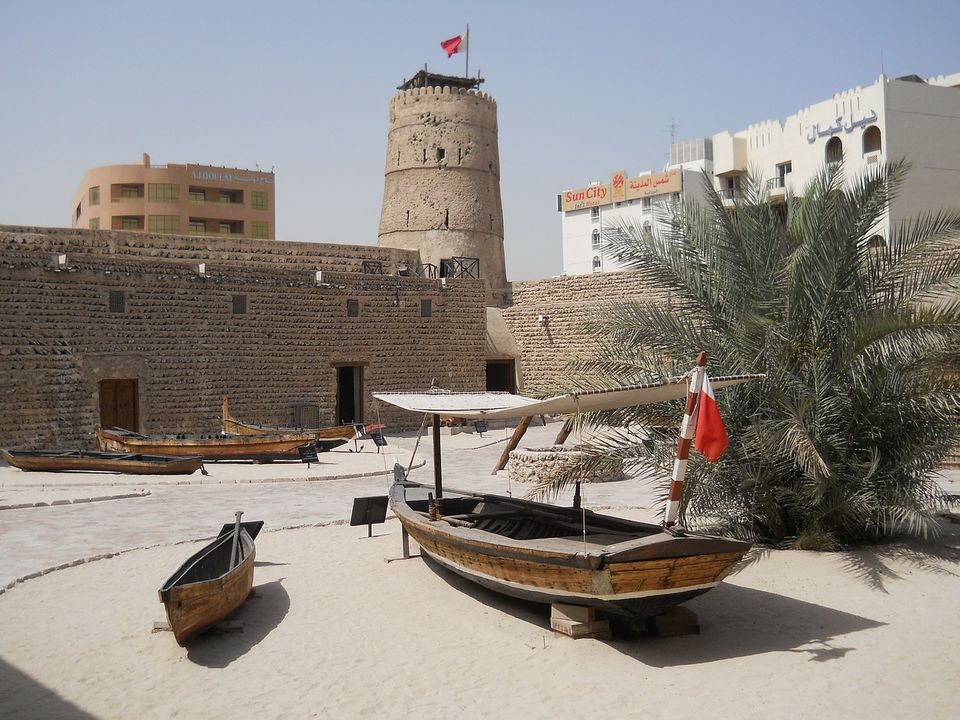 Dubai is not only a place known for its shopping haunts and massive skyline, there is also a deep-rooted rich history to it that often goes unnoticed by most tourists. If you're interest in knowing how this small fishing village became one of the richest cities of the world, head on over to the Bastakiya Quarters, one of the most picturesque heritage sites in Dubai, to be enriched with its enriching heritage. You can also take a walk around the Al Fahidi Fort, the oldest building in the area, and visit the Dubai Museum which is worth a visit for its nominal entry fee of 3 AED.
Getting Around Dubai on a Budget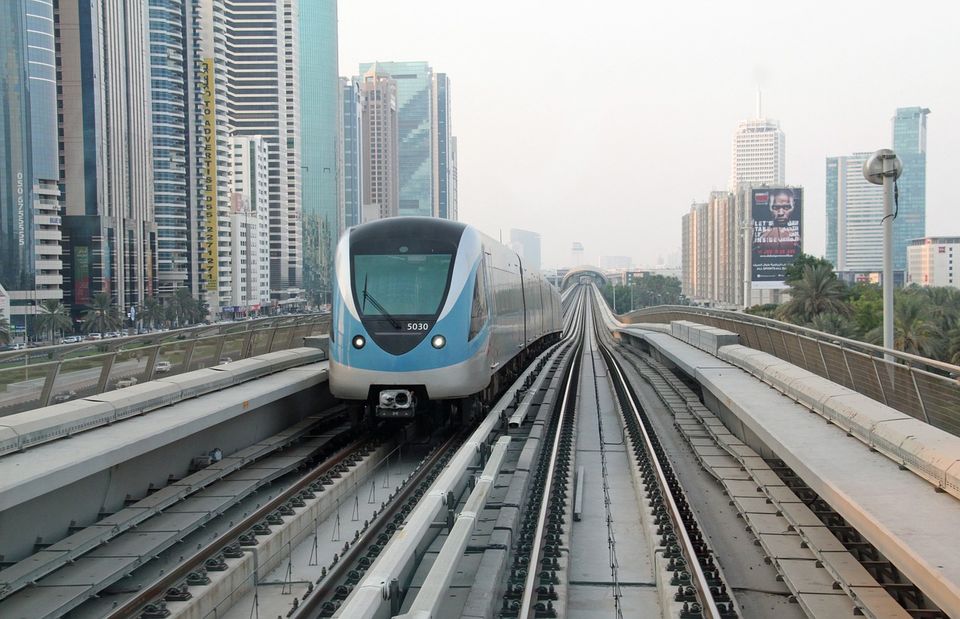 One of the best things about Dubai is its easily accessible public transportation. A blessing for those on a shoestring budget, the Dubai metro isn't only the cheapest, but also the safest mode of transportation in Dubai. In fact, there are also cabins especially dedicated to women and children. All metro stations are located in very close proximity to most popular spots of Dubai, and so one does not have to shell out extra bucks to get to a particular place from the metro station.
Staying in Dubai on a Budget
The three most costly things during travel can be transport, food and stay. The best way to cut down your expenditure on accommodation is by ditching the big chain hotels of Dubai, and instead opting for apartment rentals on Airbnb or trying out Couchsurfing in the city. You can also look out for apartments on rent in Dubai on various websites.
Now that your budget trip to Dubai is sorted, it's time to pack your bags and book your tickets! Do let us know about your adventures in Dubai here.