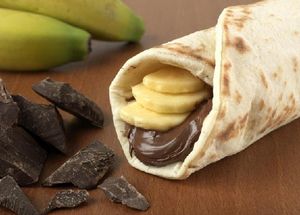 Zaatar w Zait - Dubai Marina - Dubai - United Arab Emirates
Places to stay near
Zaatar w Zait - Dubai Marina - Dubai - United Arab Emirates
Cosy studio apartment in Dubai
Neat & Clean Cozy Studio near Metro
Gorgeous studio in Dubai!
Reviews of
Zaatar w Zait - Dubai Marina - Dubai - United Arab Emirates
•
1
By now I was really hungry. So I went to Dubai marina - which is a great place. But I will talk about next. For now let me mention Zaatar w Zait for a good late meal that is open 24 hours. Service is quick and I would recommend you order the Zaatar with fries and a milkshake. I have attached a picture of how a Zaatar looks like. I was full after eating this good meal and happy to stroll for a few more hours.
Attractions near
Zaatar w Zait - Dubai Marina - Dubai - United Arab Emirates