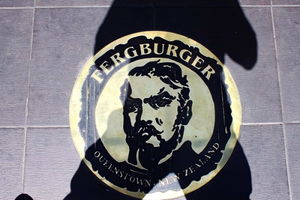 Places to stay near
Fergburger
Double room 5mins walk to town
Central Location & Best Views!
Ensuite Bedroom with Panoramic View
Room in cozy little central house.
Reviews of
Fergburger
•
2
Simply put, you can't visit Queenstown and not try a Fergburger. It is like a right of passage for your travels in New Zealand. The restaurant itself is nothing special, just a small location with not enough seating or room for the amount of people it serves a day. The burgers on the other hand are excellent. They offer a variety of preparations for everyone's preference and if you don't like beef, no worries, they offer varieties in chicken and fish. Don't let the long queue deter you, your visit will be worth the wait.
I can't believe I don't have a photo of my Fergberger. I've eaten there at least twice. I guess I've been too busy chowing down to bother with a photo. You will want to get some exercise before or after because it is a big burger, very filling, but oh, so good.
Attractions near
Fergburger