Imagine a relaxing retreat in a private pool surrounded by forests. Or picture your loved one beside you while you are on the most exhilarating jet boat ride ever! Or while you lose yourself admiring a rare view of the Milky Way, you fall in love all over again with your partner standing right there by you. These are only a few of the experiences waiting for you in enchanting New Zealand. Offering most varied and diverse topography, a well-planned New Zealand honeymoon is what you need to start the most exciting chapter of your life in the most fun way possible.
Getting there
You can take a round trip ticket to New Zealand or two one-way tickets, the prices are approximately the same. However, if you take two one-way tickets, it's easier to explore the country in length.
A one-way flight from Delhi to Queenstown starts at Rs. 35,000.
A one-way ticket from Auckland to Delhi starts at as low as Rs. 25,000.
Visa
Indians need to apply in advance for a visa New Zealand. The charges are Rs. 12,500 per person and it takes around 20 business days for your visa to arrive after you have fulfilled all the conditions. You can read more about it here. You can also book your very own customised New Zealand honeymoon getaway right here.

Places to visit during New Zealand honeymoon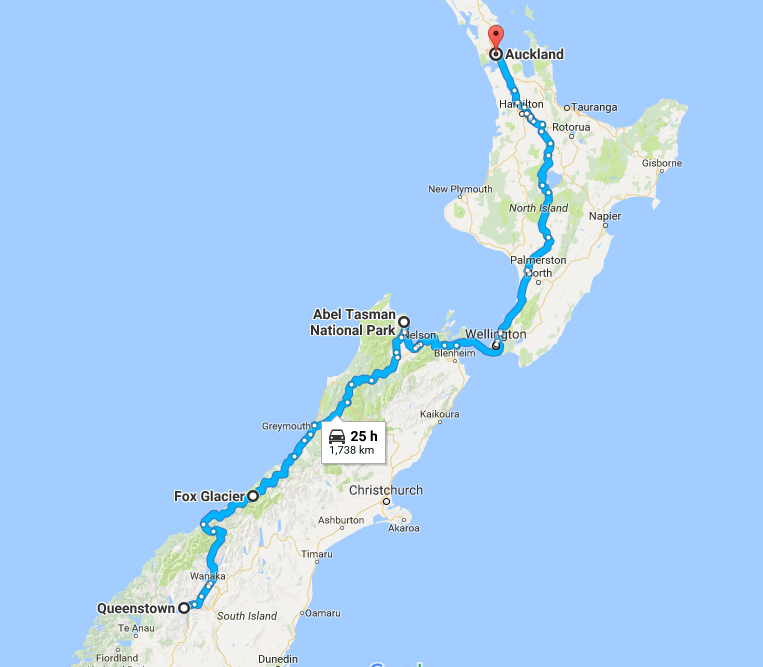 Day 1 to 3: Queenstown
Queenstown is the outdoor adventure capital of New Zealand and this is where you land and begin your unforgettable New Zealand honeymoon. Settle in your hotel room today and enjoy the evening inside your hotel room or take a stroll around the city. You can also go out for a delicious dinner at either Madam Woo for some Asian flavours or at Botswana Butchery for some yummy steaks.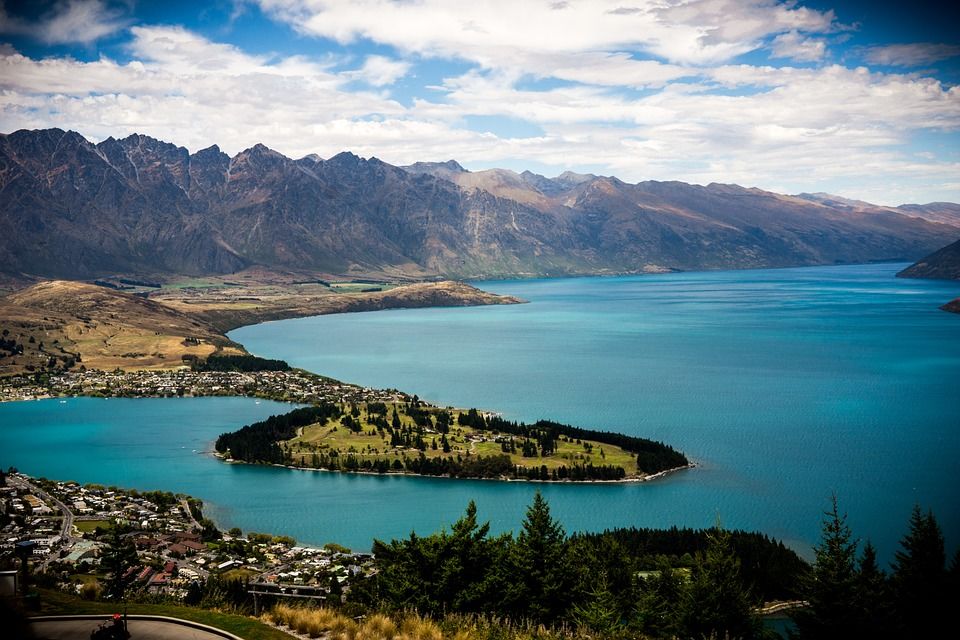 Activities for the day: Take a stroll along Lake Wakatipu and enjoy some quiet time before you begin your adventurous vacation.
Cost: A dinner for two at Madam Woo will cost around 40 NZD (Rs.2,000) and at Botswana Butchery will cost around 90 NZD (Rs.5,000).
Where to stay: Hurley's of Queenstown (Rs. 13,000) Ramada Queenstown (Rs. 9,500). You can check out more options here.
Framed by the meandering coves of Lake Wakatipu, and with one of the most scenic rivers of New Zealand flowing through it, the number of activities you can do in Queenstown are extensive. The most exciting of these are on the Kawarau River, whose milky white waters rushing and gushing offer bungee jumping, kayaking, jet boat rides and rafting.
Activities for the day: Bungee jumping at Kawarau Bridge and jet boat ride on Kawarau River.
Cost: Rs. 130 NZD or Rs. 6,005 per person. The cost is same whether you do it solo or with your partner. The jet boat ride is 145 NZD or Rs. 6,800 per person.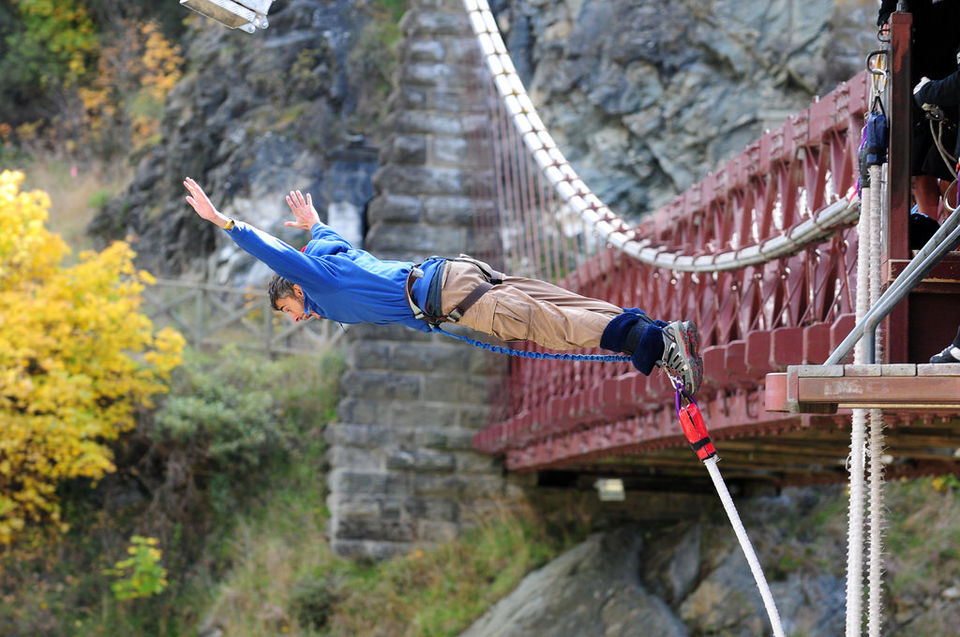 Kawarau River is the most amazing river in Queenstown with fast-flowing rapids, standing waves and whirlpools and thus provides the best opportunities for some more exciting ventures such as white-water rafting and surfing. Your third day can be filled with some more adrenaline activities. The white-water rafting expedition can be one, which usually lasts for about four and half hours. And to make it even better, hop aboard a twin-engine turbine helicopter that will take you to the starting point of rafting.
Activities for the day: White-water rafting on Kawarau River and helicopter ride to reach the starting point of rafting.
Cost: Queenstown Rafting provides an amazing package combining the two above-mentioned activities for just 340 NZD or Rs. 16,000.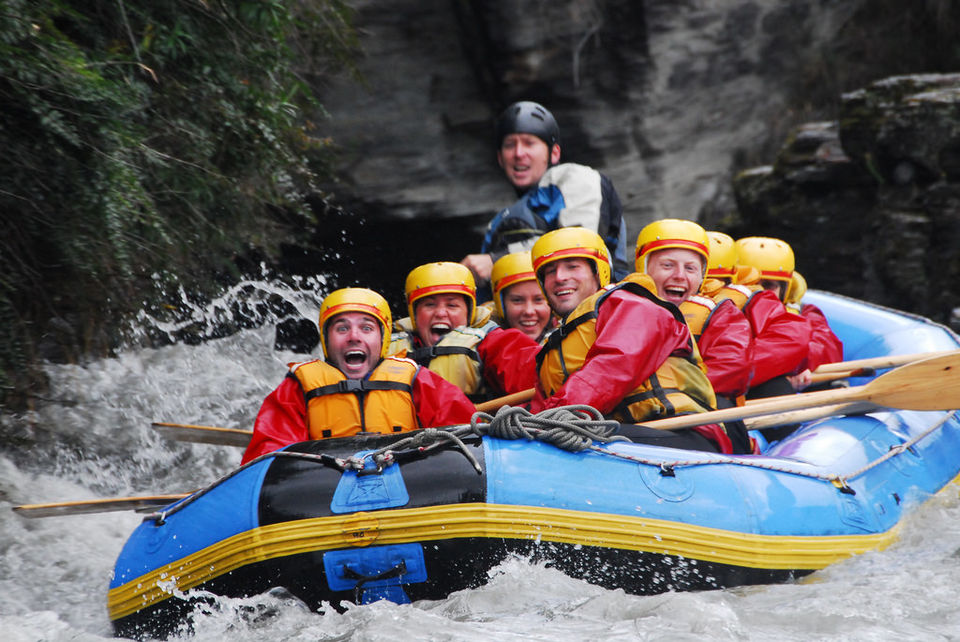 Queenstown offers so much that adventure enthusiasts can spend their entire honeymoon here and still feel like it isn't enough. However, for those looking to experience more, it's time to move on from Queenstown. You can choose to rent a car for the next leg of the journey or take public transport.
Day 4 and 5: Fox Glacier
On your fourth day, bid adieu to Queenstown and move onwards. The ride today takes you past some of the most stunning New Zealand landscapes. Alpine scenery welcomes you as you make your way past the Haast Pass and the swimmable waterfalls at every corner tempt you to just stop and dive in. The rugged West Coast of the glaciers gives you a glimpse of snowcapped mountains and white ice as far as the eye can see. You reach the tiny townships settled near the coast of Fox Glacier and spend the rest of the day New Zealand honeymoon cozying in the room or marvelling at the stunning views around you.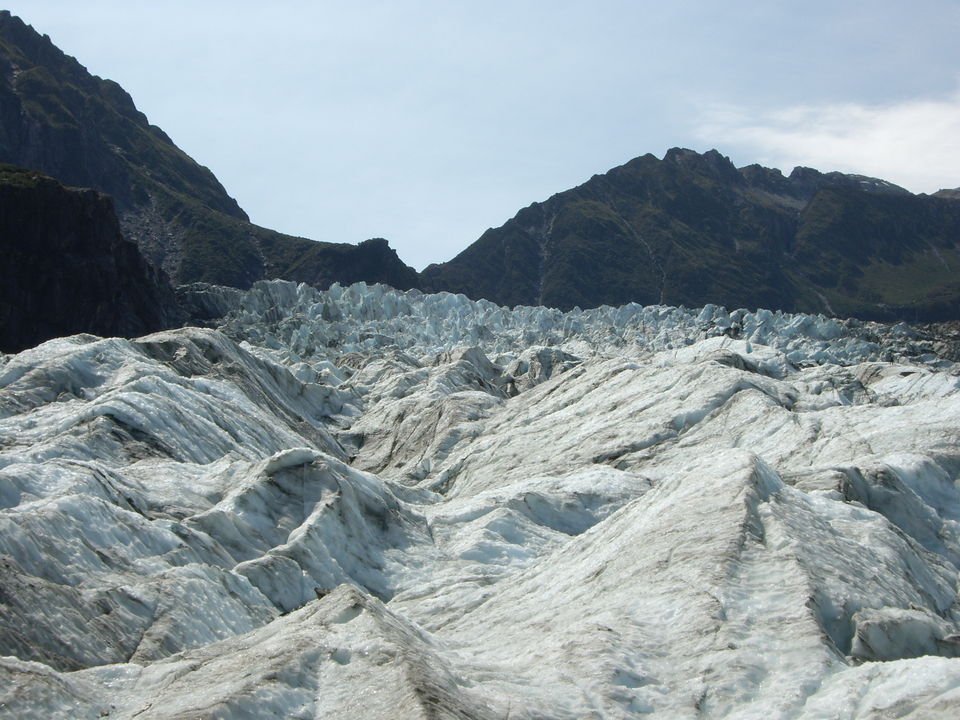 Activities for the day: After a tiring day of driving it's best to chill and relax in the room.
Cost: A bus ride between Queenstown and Fox Glacier costs about 88 NZD or Rs. 4,200 per person. Alternatively you can chose to drive down as well. It will take you around four and a half hours on the road and a rental car will cost you around 100 NZD or Rs. 4,700 per day.
Where to stay: Fox Glacier Lodge (Rs. 9,000), High Peaks Hotel (Rs. 10,000). Check out more options here.
Fox Glacier is a 13km long ice river, fed by the four alpine glaciers. Flowing through the temperate forest landscape, this river is an amazing natural wonder that you just can't miss. The valley around the glacier, and the easy access to it gives an explorer the perfect opportunity to wander around this amazing spectacle. The scenic walks around the valley provide amazing views of the glacier from different angles. You can either chose to hike up to the glaciers that feed the river or take a helicopter ride to the top. After you reach the top, it's time for some fun! With snow boots and an ice pick in your hand, traverse through the blue ice crevasses and icy caves.
Activities for the day: Walking on a glacier and discovering the ice river of New Zealand.
Cost: A guided tour of the Fox Glacier starts at 59NZD or Rs. 3,000 and can go up to 900 NZD or Rs. 40,000 depending on what activities you do.
After Fox Glacier, it's onward to a dramatic change of scenery.
Day 6 and 7: Abel Tasman National Park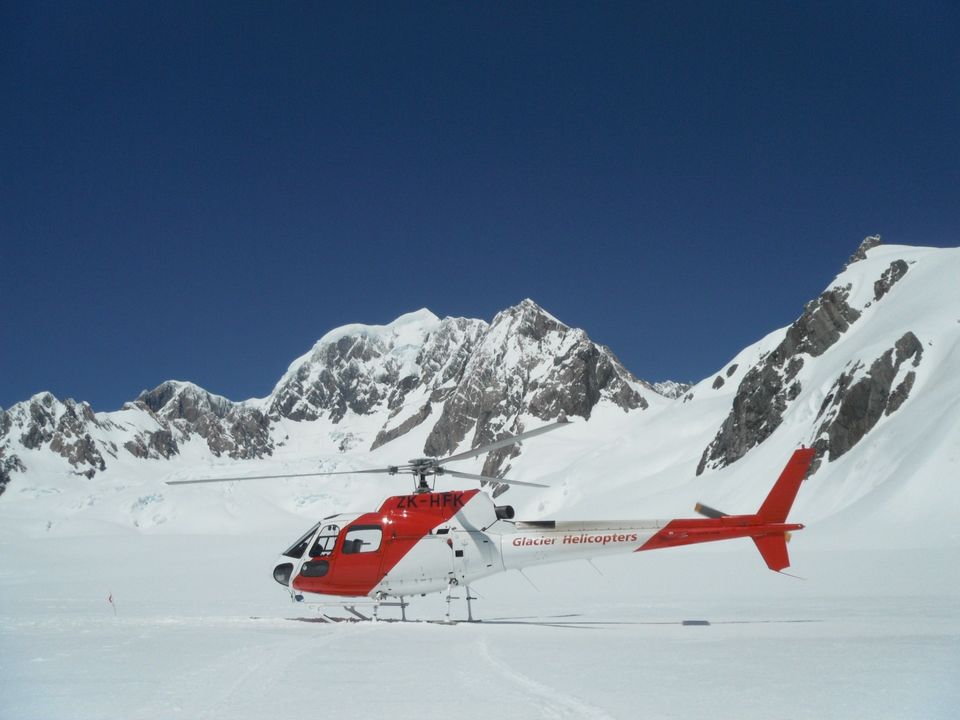 From icy rivers and alpine mountains, it's time to ride north, past some of the most stunning scenery that New Zealand has to offer. Drive past routes with wind-swept beaches, stark sea cliffs dropping into the thundering ocean, and a mist that descends over the alps hugging you on the right. Navigating this thin strip of land between the ocean and mountains is as crazy as it can get. Driving further north, through the stunning Buller River Gorge, you come to the Abel Tasman National Park. It's a long tiring ride between Fox Glacier & Abel Tasman National Park, almost 14 hours on the road. It's best to start early and once you reach, just relax and soak your tired bodies in some hot water in the hotel.
Activities for the day: It's best to just rest after a really long day on the road.
Cost: The price for a bus from Fox Glacier to Abel Tasman is around 145 NZD or Rs. 6,700 per person. If you wish to drive down the distance, you can rent a car. The cost starts from 100 NZD or Rs. 4,700 per day.
Where to stay: Kimi Ora Eco Resort (Rs. 9,000), Split Apple Lodge (Rs. 12,000). You can check out more options here.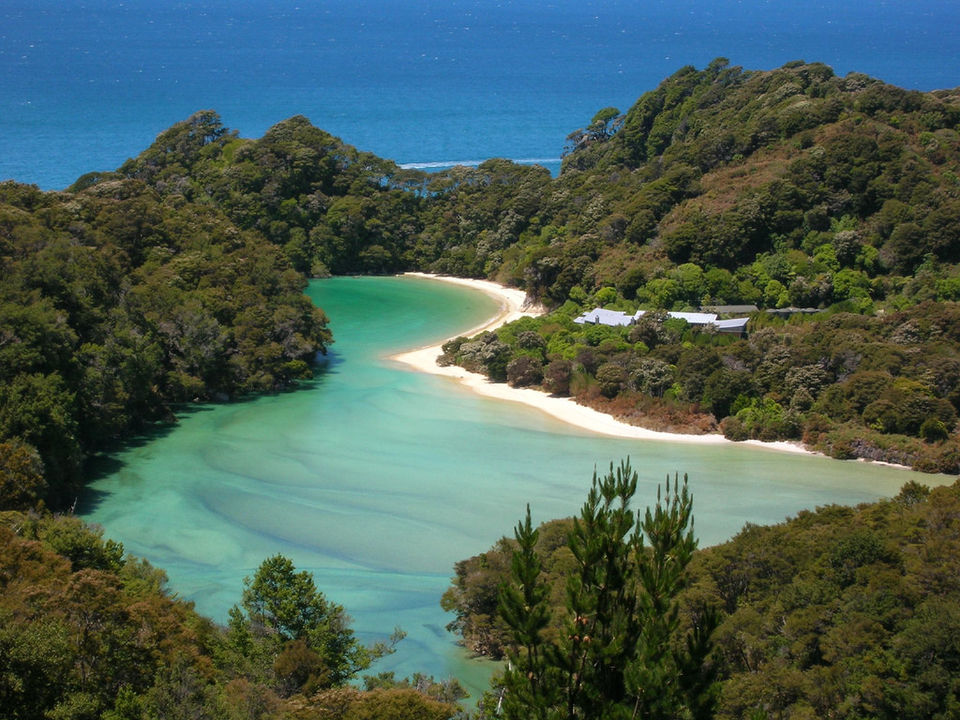 The day today demands to be spent in the most lazy and relaxing way possible. And that is exactly what Abel Tasman offers. Start your day by soaking yourself in Cleopatra's Pool. A short distance from the Abel Tasman Coast Track, between Torrent Bay and Anchorage lies this beautiful natural rock pool, which is perfect for couples looking for some cozy time. Later, it's time for the beach, where you can choose to spend the entire day lazing around and getting wonderfully tanned. Or you can spend a few hours doing some light activities such as kayaking at Torrent Bay or cruising to the Kaiteriteri.
Activities for the day: Visit Cleopatra's Pool, opt for kayaking or cruising on the Torrent Bay.
Cost: A trip to Cleopatra's Pool won't cost more than 100 NZD or Rs.4,700 for two. Kayaking and cruising tours start from 148 NZD or Rs. 5,000. Alternatively, you can also just chill on the beach all day long or take a walk along the most famous coastal park in New Zealand.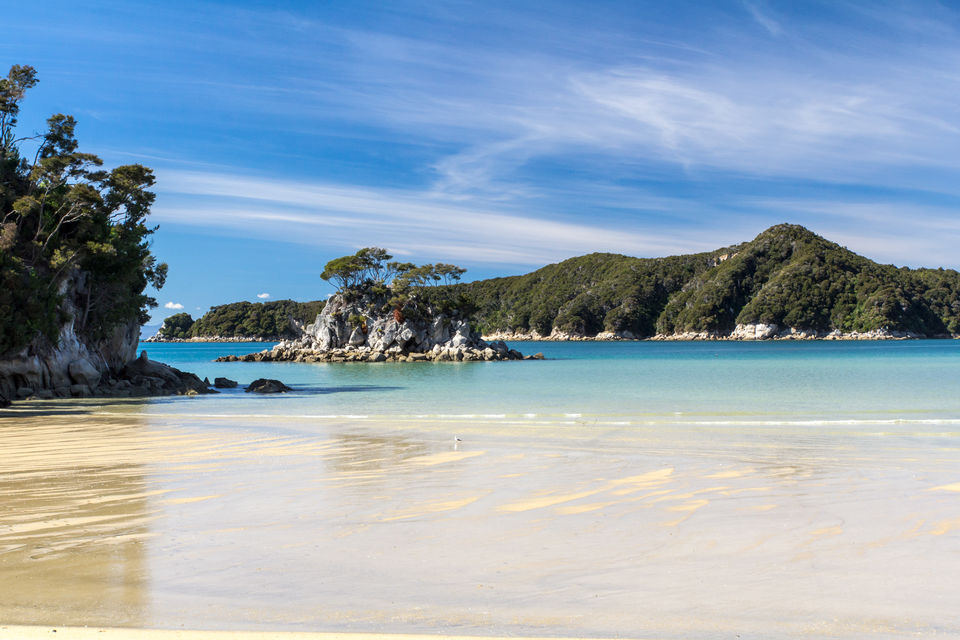 Today, fly back to Auckland for some city life mixed with some wildlife encounters.
Day 8 to 10: Auckland
Auckland, or Tāmaki Makaurau, its Māori name, means city of many lovers. And love is what will blossom between the two honeymooners in this city where water is never far away and within an hour's drive you find thermal springs, rainforest, wineries and wildlife reserves. Rugged and beautiful beaches with perfect waves for surfing, the glistening Hauraki Gulf with its many islands, the city's heart that is framed by high-rise buildings and a skyline that rivals the ones in New York or San Francisco, Auckland is a city that is an eclectic mix of intrigue and excitement. Today, you can relax in your room and just venture out for a romantic dinner at Sidart for the best of fusion food or Azabu for some Japanese delicacies.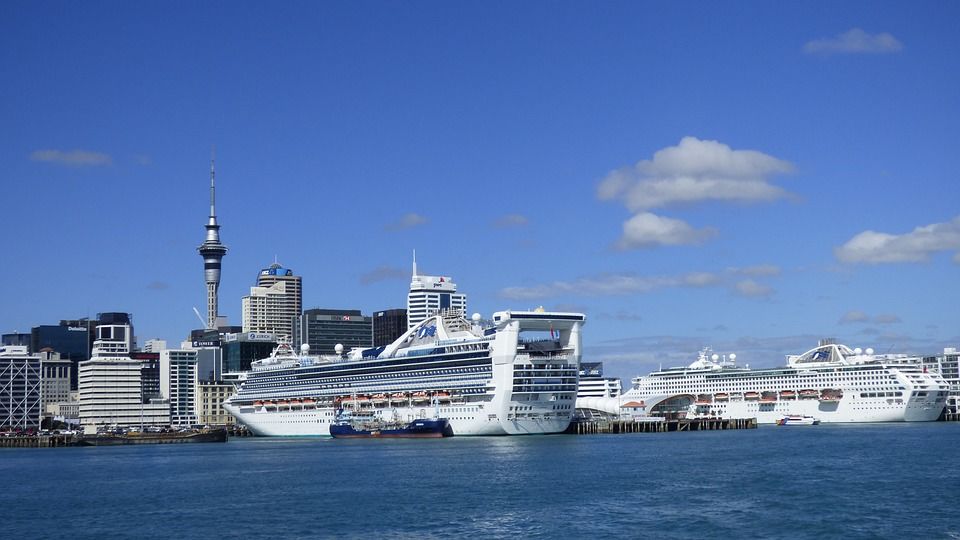 Activities for the day: You can either just relax in the room or go out for a lovely stroll in the city centre.
Cost: A flight from Abel Tasman to Auckland starts from 40 NZD or Rs.2,000. A meal for two at Sidart costs around 200 NZD or Rs. 9,000 and at Azabu, it will cost around 95 NZD or Rs. 4,000.
Where to stay: Grand Millennium Auckland (Rs. 11,000), Rydges Auckland (Rs. 10,000). Check out more options here.
Auckland has so many wonders, it's difficult to decide where to go and what to do! However, it's best to start with a casual stroll to explore the city. A half day city tour will take you to the most popular sights of the town and help familiarise you with what the city has to offer. Visit the quaint village of Parnell and stroll by its cute shops, travel through Auckland Domain, the oldest park in the city and see famed Queen Street with its heritage architecture. Post lunch you can leave for an exciting whale and dolphin watching cruise. At Hauraki Gulf Marine Park, whales, dolphins and even some penguins are a common sight. Leave from Auckland for a half-day tour onboard a custom-built luxury catamaran.
Activities for the day: Half-day sightseeing of Auckland city, half day at the Hauraki Gulf Marine Park.
Cost: On an average, a city sightseeing tour will cost around 65 NZD or Rs. 3,000 per person and a half-day cruise to spot whales and dolphins will cost 170 NZD or Rs. 7,800 per person.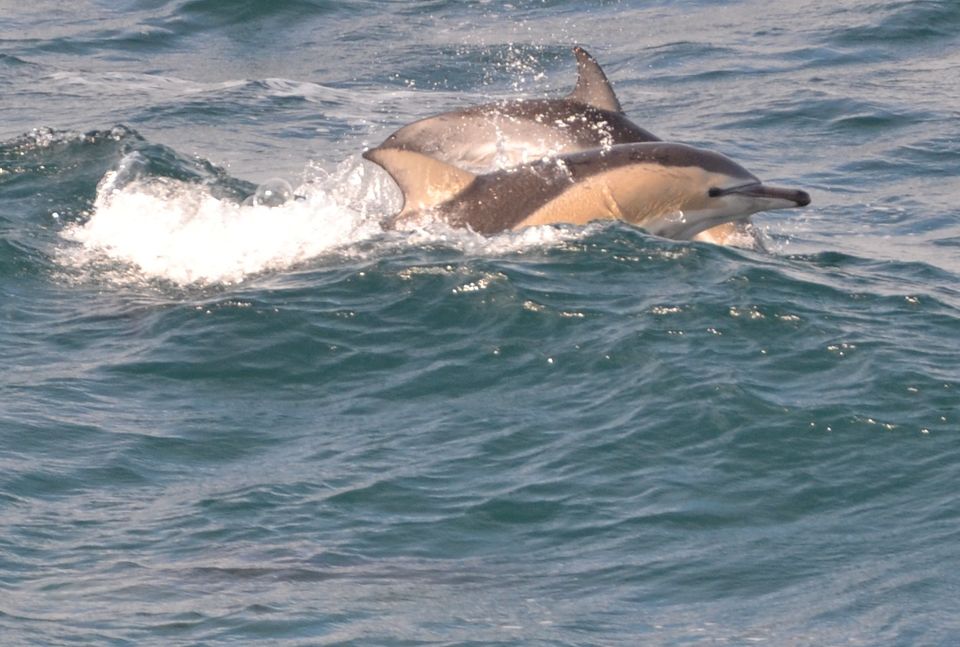 Today you can choose from activities depending on your taste! But since it's your last day, you may want to just relax in each other's arms and not venture out much. If you do wish to go out, you can pick from two of the most popular activities in Auckland.
For movie buffs, this will be a Lord Of The Rings (LOTR) Middle Earth Tour. This famous movie was shot in many parts of New Zealand and the Hobbit houses are located only an hour away from Auckland. You can go for a half or full day excursion to these places. A typical tour will include a guided tour of the LOTR movie sets where you can see the Green Dragon Inn and the home of Bilbo Baggins. You will then proceed for a boat ride through the Waitomo Glowworm Caves.
For those who wish to spend their last day in a more romantic manner, you can go for a full-day excursion to Waiheke Island for a food and wine-tasting tour. A guided tour and tasting at three of Waiheke Island's vineyards: Stonyridge, Casita Miro and Mudbrick followed by some olive tasting at Rangihoua Estate and ending with a splendid lunch. Just ensure that whatever expedition you pick, you are back in time for your flight back home.
Activities for the day: Hobbit Movie Set tour or Waiheke Island food and wine tour.
Cost: The Hobbit movie set tour generally costs around 340 NZD or Rs.15,700 and a Waiheke island tour costs around 155 NZD or Rs. 7,200 per person.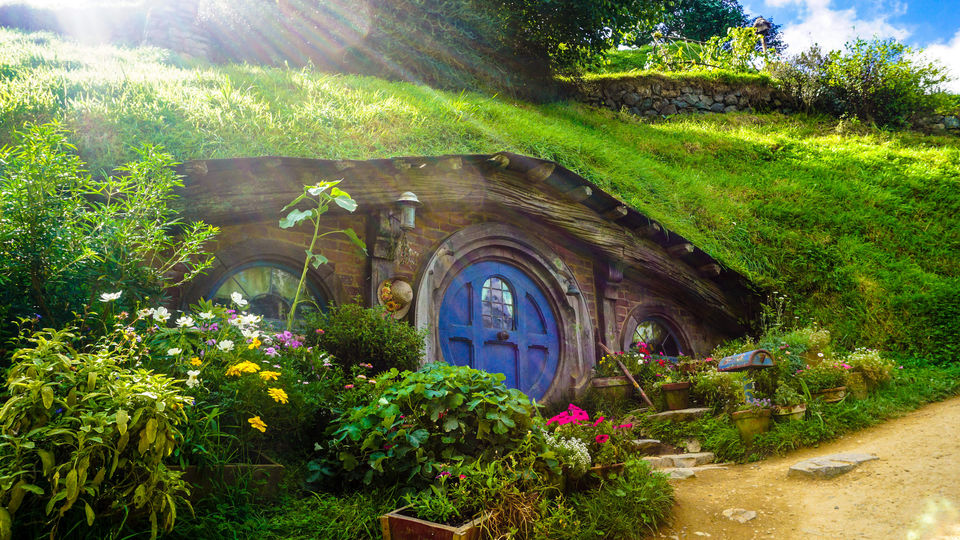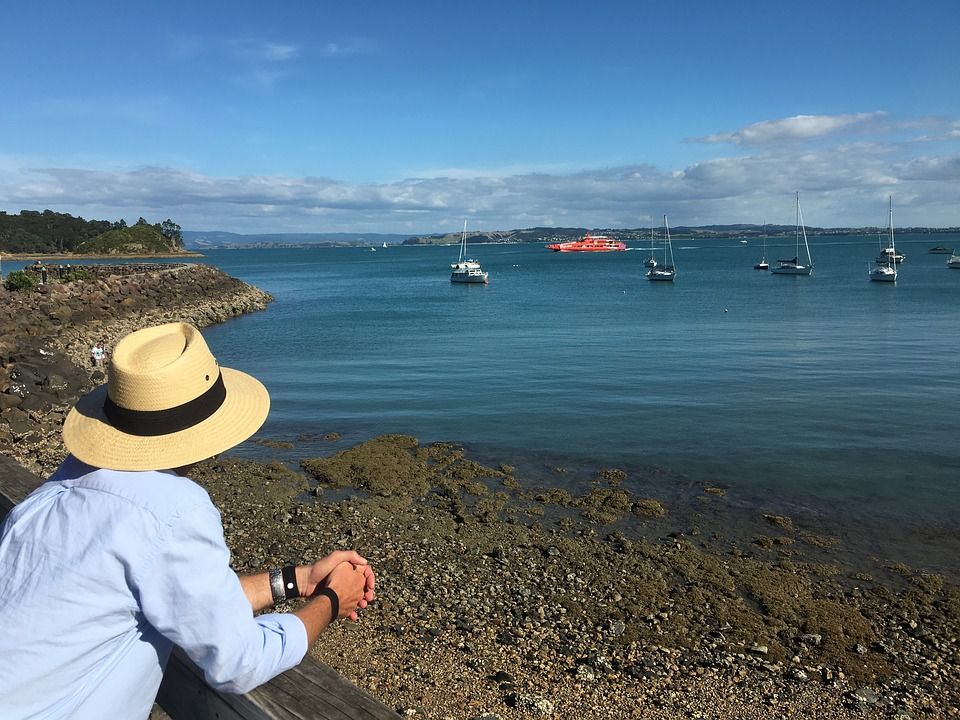 Getting around
New Zealand is a small and compact country and therefore travelling from one destination to the other is not a hassle. There are many options – you can do inter-city travel by air, by road in public or private transport and by rail as well.
By Air
Flying in New Zealand is faster and cheaper than trains or buses, especially if you travelling between North and South Islands. You can purchase tickets online. Some air providers are Air New Zealand, Virgin Australia and Jetstar.
By Rail
Rail services in New Zealand are purely for tourism purposes. Inter-city railway services are operated by KiwiRail Scenic Journeys that run on popular tourist routes that cross through spectacular scenery and have running commentary, panoramic windows and an open-air viewing carriage.
By Bus
Buses are cheap, environmentally-friendly and a safe option to explore New Zealand. However, their frequency is low and you would need to plan out your journey well in advance to ensure that your transfers are seamless. KiwiExperience Backpacker Bus offers bus trips all across New Zealand. Mana Bus offers services in North Islands and Atomic Shuttles in South Islands. Other than these, InterCity is New Zealand's national bus company that connects over 600 destinations nationwide.
However, for a couple honeymooning in New Zealand, the best way to see the country and experience the stunning landscapes is by renting a motorhome. New Zealand's excellent highways and stunning views make driving here an experience in itself. Camper vans or motorhomes are easily available for rent in all major cities. The average price for a two-person motorhome with shower will cost you around 300NZD or Rs. 14,000 for 8 days. Maui Rentals, New Zealand Motorhomes and Motorhome Republic are a few companies that offer rental motorhomes.
When to go
New Zealand is a year-round country. Every month has something different to offer and the geographical location is such that in no weather or season will you uncomfortable. For the itinerary mentioned above, the best time is between July and November.
Whether it's finding beautiful places to be alone together or looking for activities that get your blood pumping, in New Zealand you won't fall short of options. And therefore, travel to New Zealand for your honeymoon and fall in love with your partner again!
So, what are you waiting for? Book your New Zealand honeymoon right away.
Frequent searches leading to this page:-
Frequent Searches Leading To This Page:-
New Zealand Tours From India, New Zealand Tour Packages From Delhi, new zealand honeymoon package from delhi, new zealand honeymoon itinerary 7 days, honeymoon accommodation new zealand, new zealand as honeymoon destination