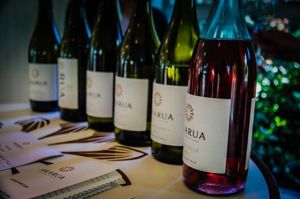 Wine Tastes - New Zealand Wine Experience
Places to stay near
Wine Tastes - New Zealand Wine Experience
Double room 5mins walk to town
Central Location & Best Views!
Ensuite Bedroom with Panoramic View
Room in cozy little central house.
Reviews of
Wine Tastes - New Zealand Wine Experience
•
1
Queenstown is located in the area called Otago Central. This area is well known for it's wine production and a short drive outside of the city will find you in the heart of wine country. You will find the beautiful vineyards are hard to miss and a great way to spend the afternoon. There are a couple options for checking out the wine areas, either by renting a car or joining a wine tour. Most of the wineries offer wine tasting during the day so don't be shy, set off on your own and make some stops. Their tastings include their full line up for a small fee and an opportunity to grow your palette.
Attractions near
Wine Tastes - New Zealand Wine Experience