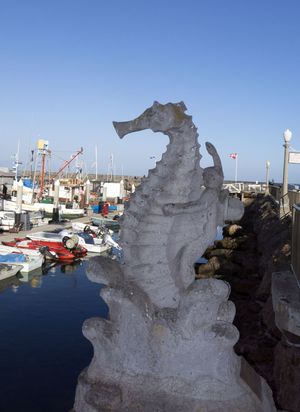 Places to stay near
Brophy Bros.
Private Luxury Studio in Downtown
Bright & Tranquil Garden Guest Cottage
Single Spacious Room Near Down Town
Reviews of
Brophy Bros.
•
1
We enjoyed dinner one night at Brophy Brothers, on the pier. Dee-licious and excellent views. I walked the pier, and there is a statue of a seahorse with a boy riding on it, a gift from Santa Barbara's sister city, Puerto Vallarta. Unusual, but hey, certainly an interesting statue.
Attractions near
Brophy Bros.