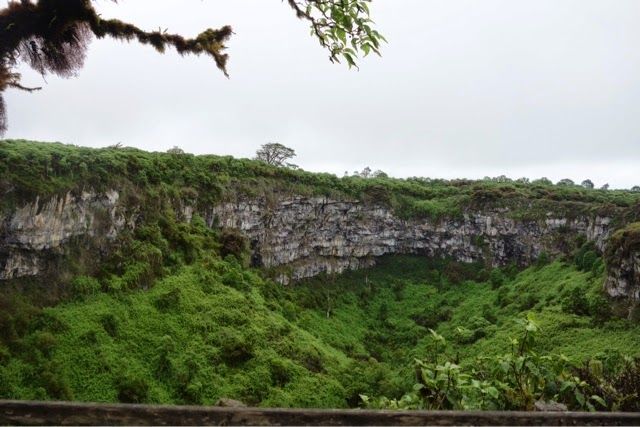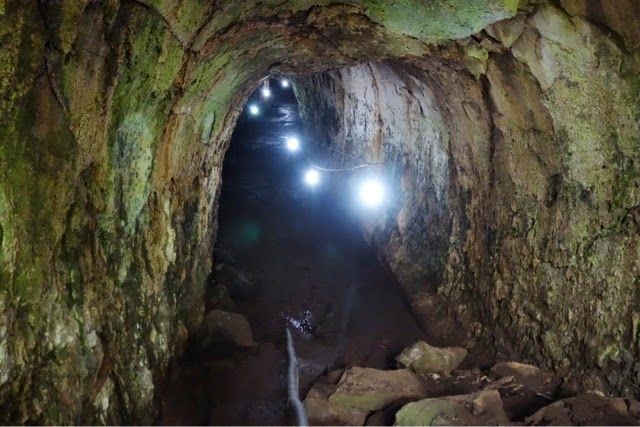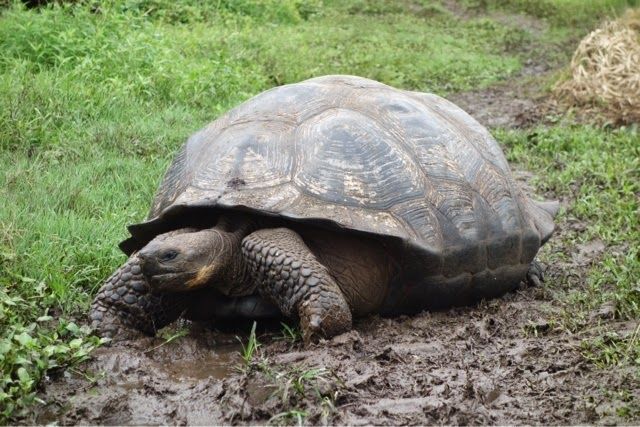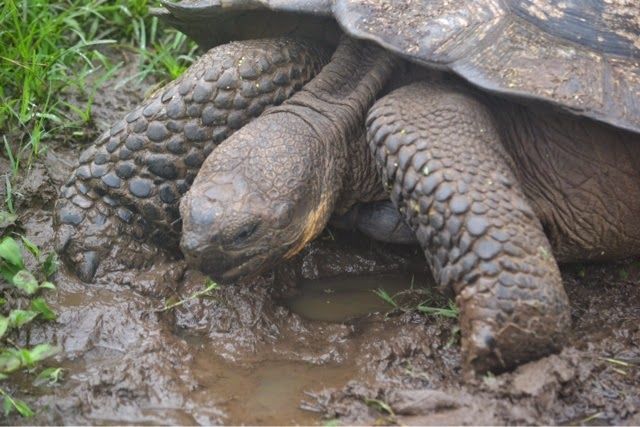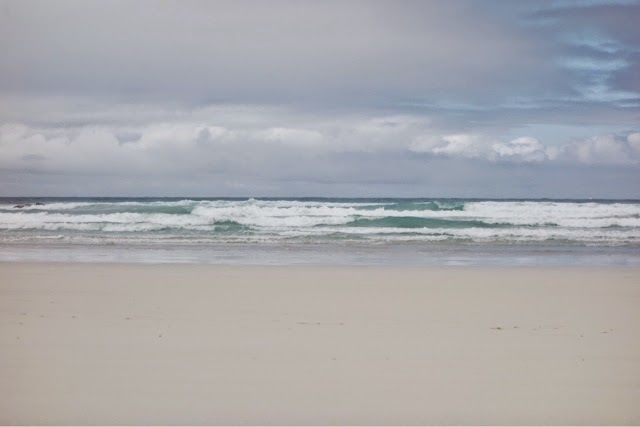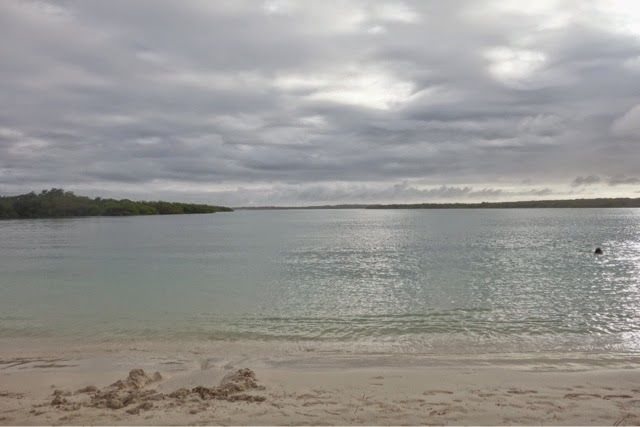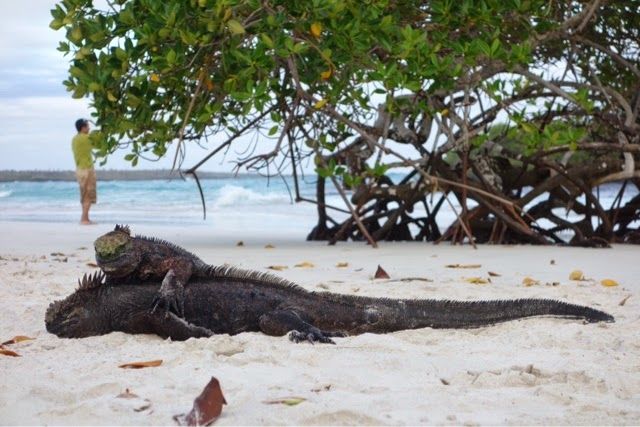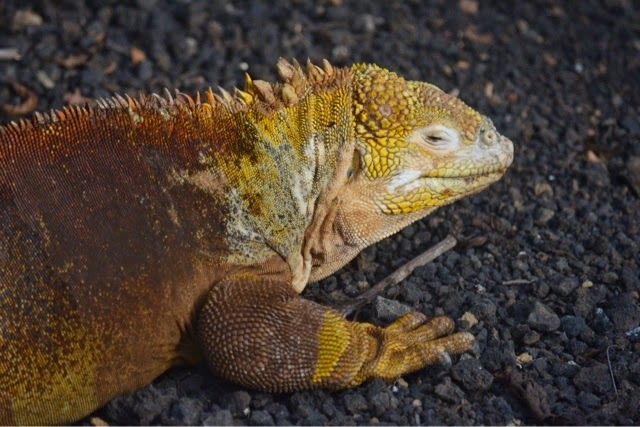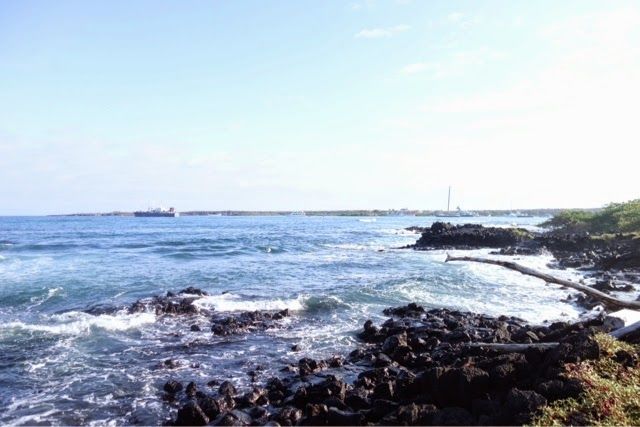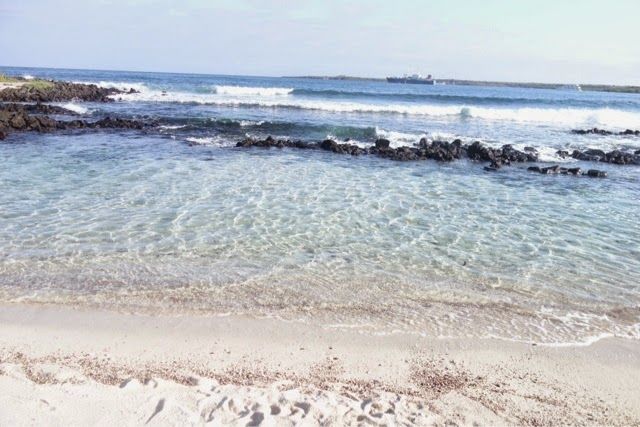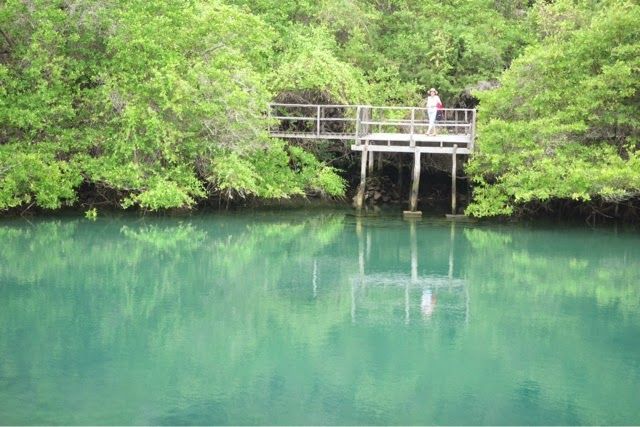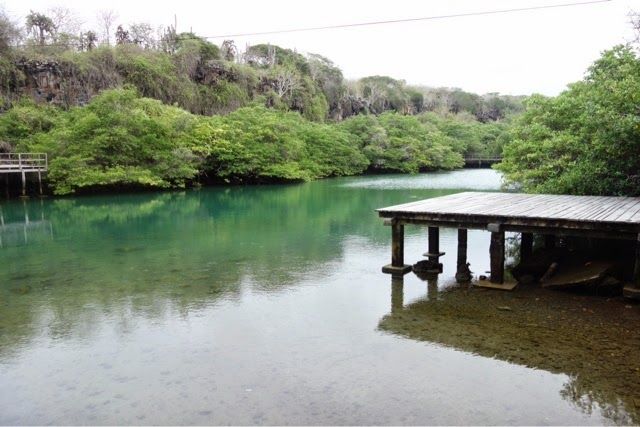 Santa Cruz island is one of the biggest islands in the Galapagos. It's also where you'll find Peurto Ayora, the main base for tourists. We spent 8 nights in the Galapagos and got to know Peurto Ayora and Santa Cruz pretty well. There are many companies offering tours of Santa Cruz but these, like everything else in the Galapagos, don't come cheap ($50-$90 a day each). Instead we toured Santa Cruz ourselves for $18 each.
Los Gemelos (The Twins):
Los Gemelos are two sink holes on either side of the main road, formed by volcanic activity. They're pretty impressive, and a good place to spot birds.
Lava Tunnels:
The Lava Tunnels in Santa Rosa are accessible by taxi (or bike if you're feeling active!). Most taxis will charge between $30-40 which includes transport there, waiting time and the journey back. We got a single for $15. From here we walked to Rancho Primicias.
Rancho Primicias:
Rancha Premesias offers visitors the chance to see Giant Tortoises in their natural habitat. They're not enclosed like at the breeding centres, and wander around the Ranch's land. There's hundreds, so you needn't worry about them being hard to find. Also, unlike most of Santa Cruz, as the ranch is private property you don't need an official guide to walk around. $3 pays for entrance to the lava tunnels, the property and wellies. You'll need the boots as it's very muddy!
Tortuga Bay:
The entrance to Tortuga Bay is about a 15 minute walk from the centre of Puerto Ayora, or a $1 taxi ride. When you arrive at the stairs you must sign in and from there it's a 20-30 minute walk along a path to the bay. The beach is all white sand and turquoise waters. It's not that busy and is the perfect spot to relax, but it's not safe for swimming due to strong currents. By walking 15 minutes further you reach a little lagoon where the water is just as clear, but completely calm. There's trees for shade and kayaks available for rent. You're also sure to see some marine iguanas on the walk over!
Charles Darwin Research Centre:

A short walk out of the centre and you'll reach the Charles Darwin Research Centre where you can find giant tortoises, marine iguanas and land iguanas. Keep you eye out for finches and other birds too. There's a small centre that informs visitors of conservation efforts, but we both thought there would be a bit more chance to learn about the Galapagos and its wildlife than there actually was. Don't miss out on the beaches either. There's a few paths that take you down to the shore and Playa de Estancion has some good snorkeling.
Los Ninfas:
Los Ninfas is a beautiful clear lagoon about a 10 minute walk from the port in Puerto Ayora. While we were there we even saw some rays!
This trip was first published on That Adventurer.