Visiting California and returning without exploring Monterey and Santa Barbara would be remorseful.
Here's a detailed guide on how to spend a perfect weekend away from the hustle and bustle at Monterey & Santa Barbara.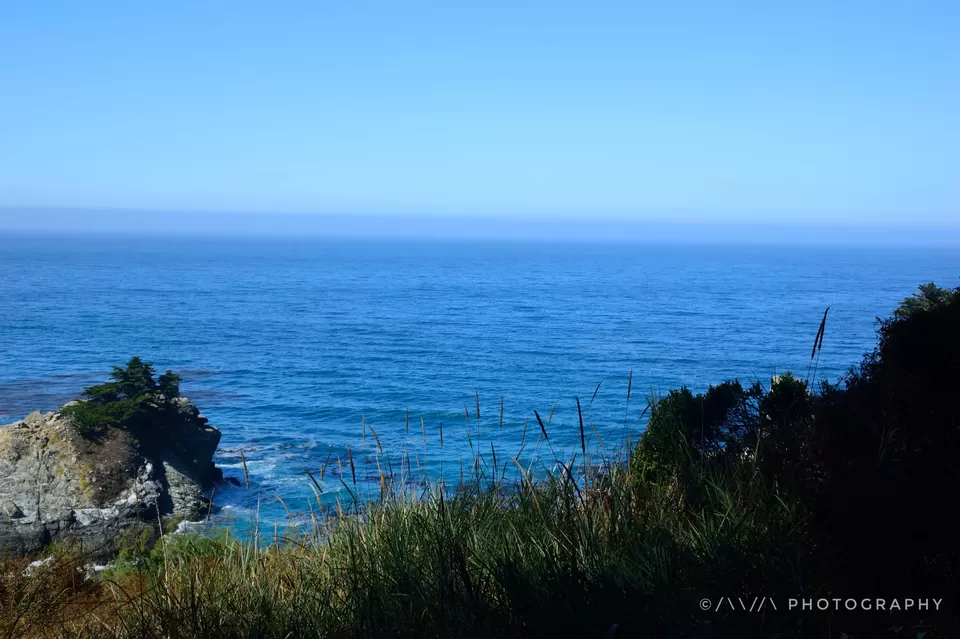 How to get there
Monterey falls on the California's central coast, a 2 hour drive from San Francisco. For those without a self-driven car can easily find alternative modes of transport. A bus to Salinas and a Uber/Lyft/Transit to Monterey takes around 4 hours with multiple stops in between. Direct buses to Monetery are less in number. It takes away a lot of time, but nevertheless they are usually on-time, safe and convenient with less number of stops.
www.greyhound.com - Website for bus reservations. The cost of the ticket for a passenger is less than 20$.
Places to see
Once in Monterey, there are plenty of things to do and places to see. I'd recommend a simpler and an easier way of travelling around the city is to rent a car. Personally I found it really inconvenient, time taking and expensive travelling by Public transport (Transit and cabs).
This could be the starting point for a mesmerizing experience. The entire drive through the 17 mile Pacific coast is stunning with pullovers in between for one of the best sightseeing views ever.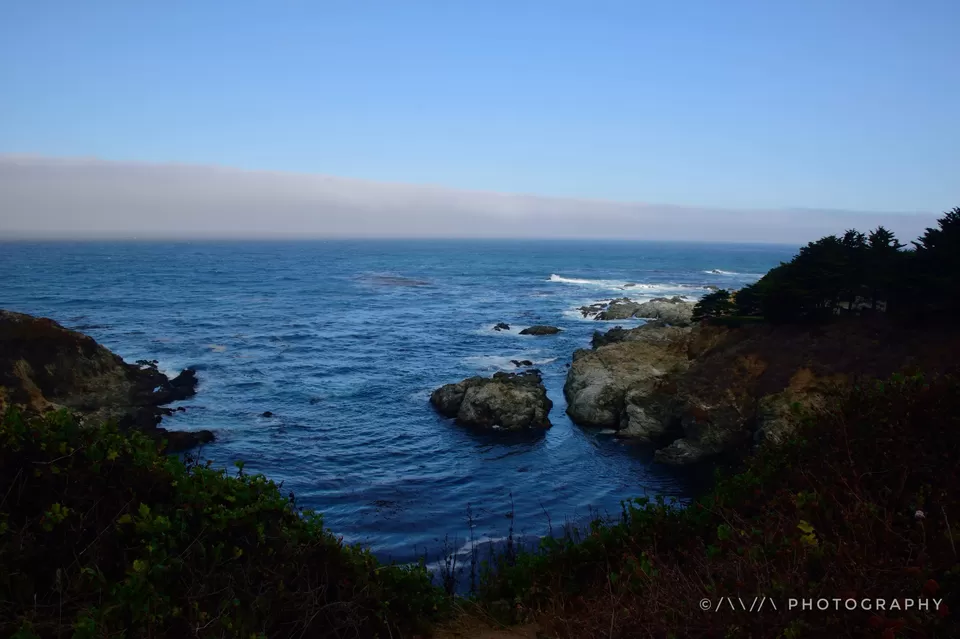 This ravishing beach falls on the end of the 17 mile drive. Stop by the beach and wet your feet in the chilly waters of Carmel. Shout, laugh and play as almost the entire beach is secluded with neighboring houses around. Stroll around the neighborhood and be amazed with the houses as they are beyond beauty.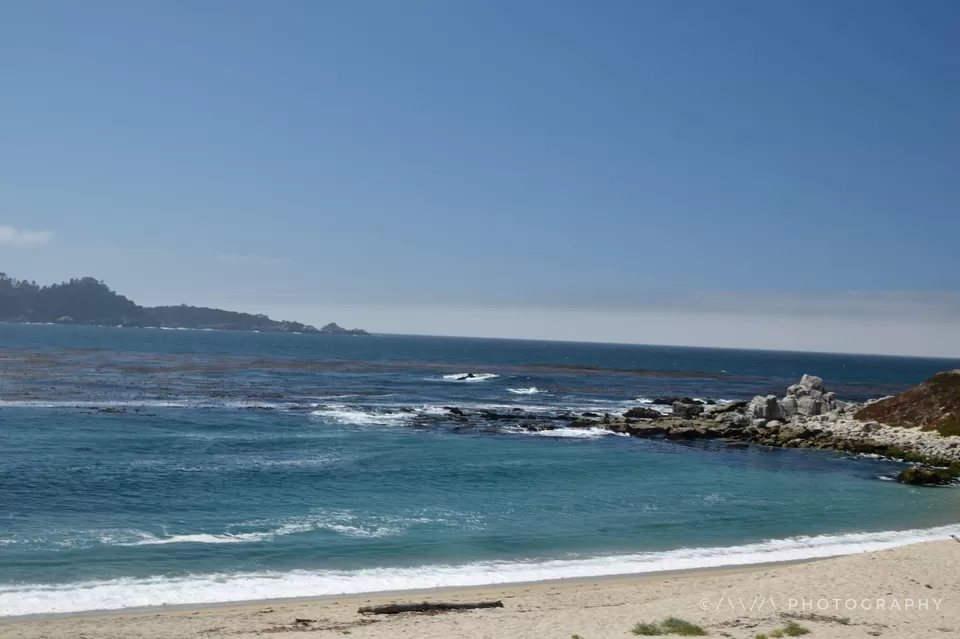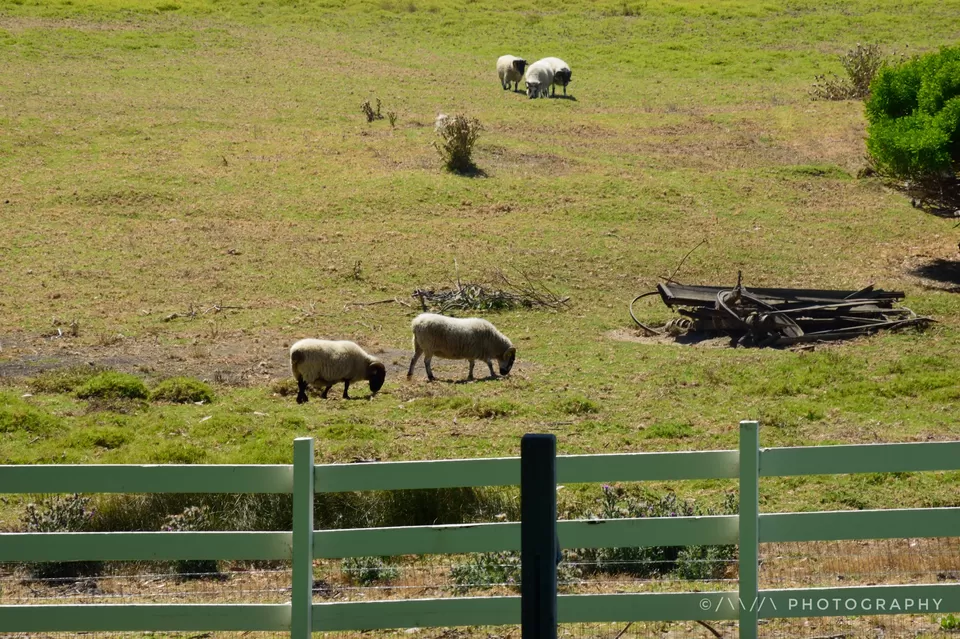 For those who prefer outdoors, take an early morning trek at Point Lobos State Park, 20 min drive from Carmel beach.
Point Lobos is home to plenty of birds and wildlife species. Go on a hike, trek around the park, have a fun picnic or explore the wild, whatever it is, Point Lobos matches it all.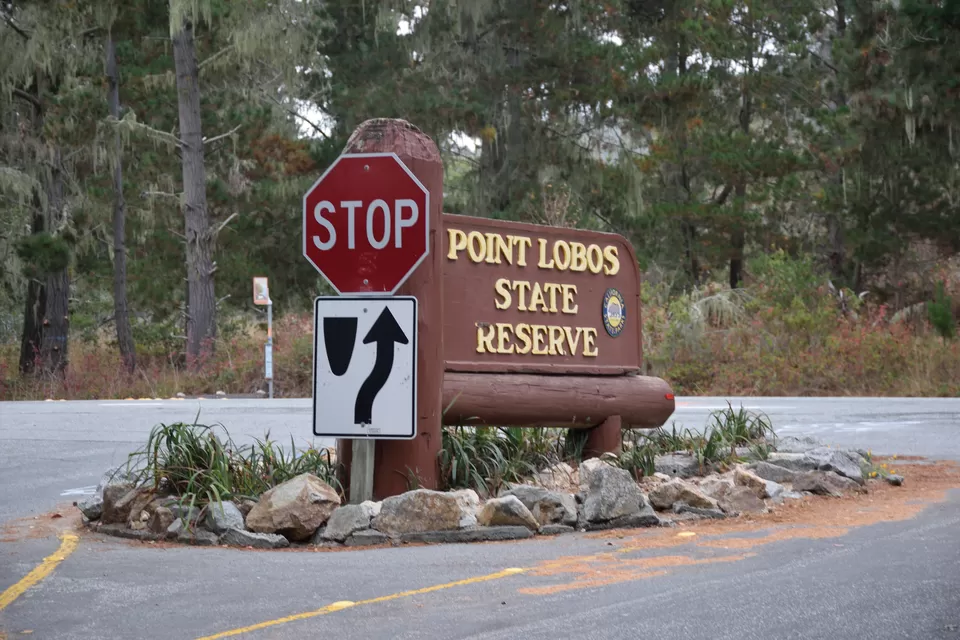 Further drive ahead towards the Big Sur, the Pacific Highway 1 offers another classic pullover, the Bixby bridge. Apart from the Golden gate bridge, the next iconic & most photographic spot in the California is the Bixby. The construction and architecture of this classic bridge is truly astounding.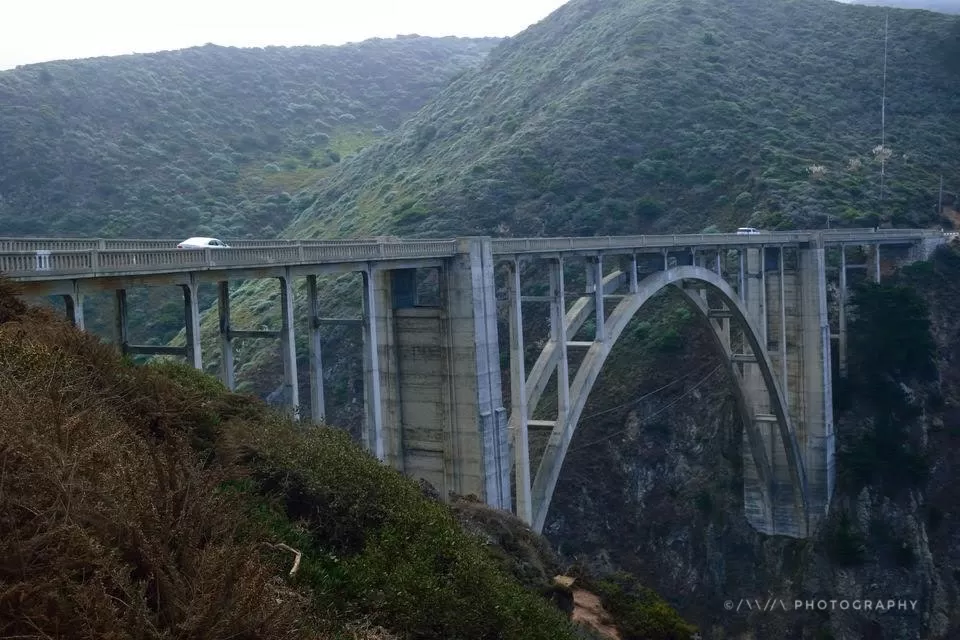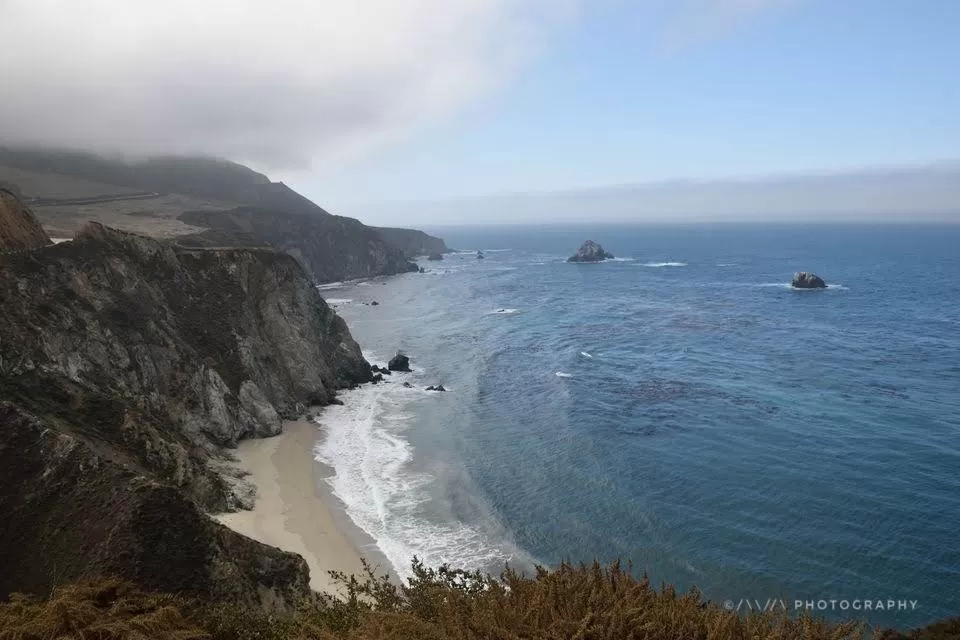 Picture this-? A gigantic 80 ft tall waterfall cascading and merging into the white crystal sand with strips of blue and greenish waves crashing on the shore. Lush green bushes and trees around with a dramatic blue sky to make it picture perfect.
There are plenty of vantage points around the sight, each offering a different and a breath-taking view.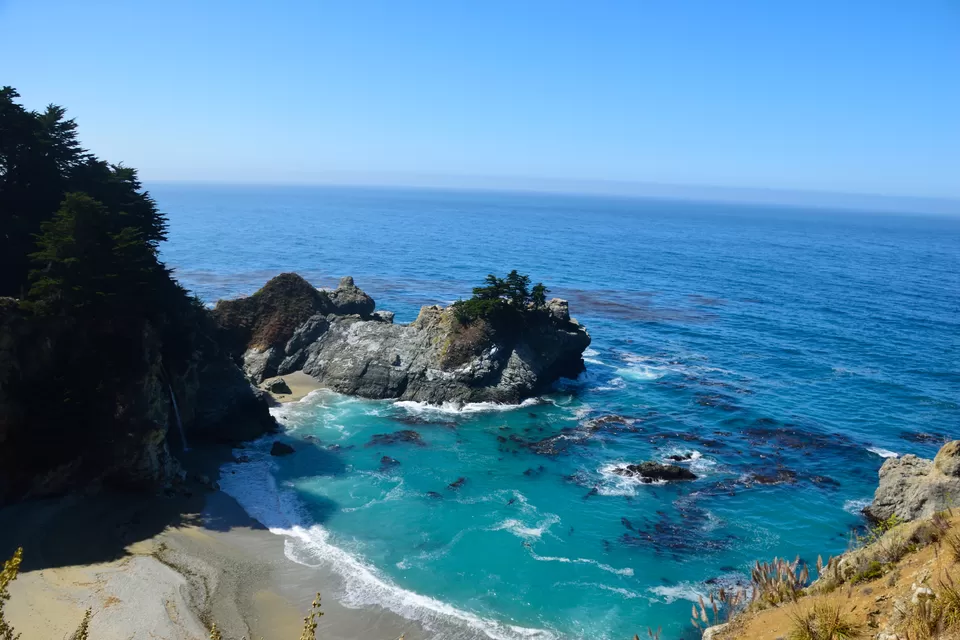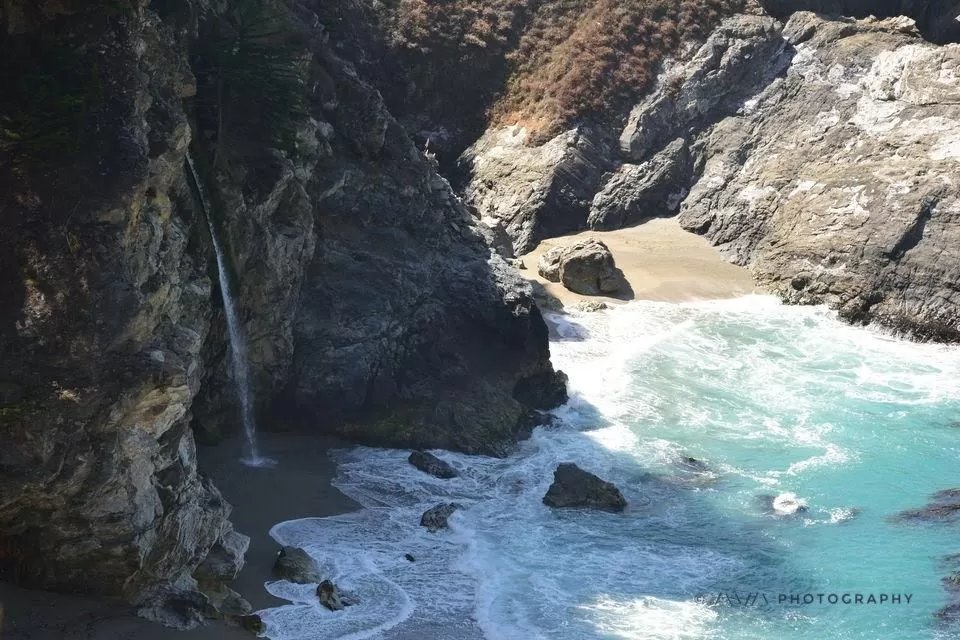 Accommodation
I reserved a 1 night stay through Airbnb at 1809 Havana street. It was a 20 minute drive to the main attractions. I must admit that I was a bit skeptical about staying at an unknown location but the kind of hospitality and service received from the host was flattering. The room was neat and tidy, the bathrooms were hygienic and the hosts were amicable. I had a budget- friendly, safe and a pleasant stay.
Price per 1 night - 70$
How to get there
Continuing on the Pacific coast highway 1, Santa Barbara is a 4 hr drive by road from Monterey. The journey down the coastal road is spectacular with astonishing views, each getting better as the destination got closer.
Buses to Santa Barbara are available at different timings of the day. Ideal time to reach the bus station is 6 hours with multiple stops on the way. Again, Greyhound bus operator is one of the convenient and safest operators to travel by.
Places to see
Santa Barbara is a sun kissed, fun and an adventurous city. Minimum of two days are required to go around and rejoice in the beauty of this place.
This is the first place to get to for hiring a transportation vehicle to roam around the city.
There are plenty of options available to choose from. Rent a bike, a scooter or a surrey, each got its own rental price depending on the hours we rent it for. An electric bike for 7 hours costed me around 70$. Look up on their website for detailed rental tariff and pricing.
www.wheelfunrentals.com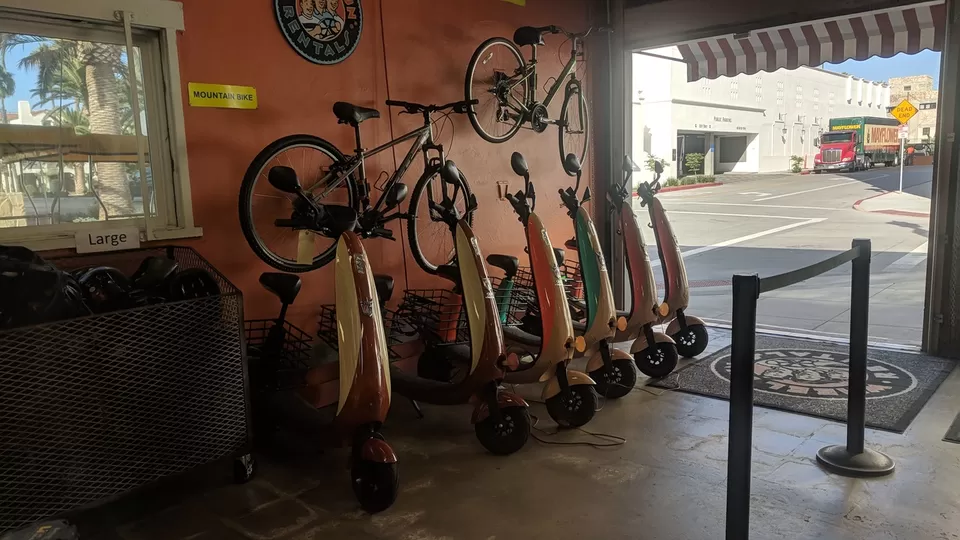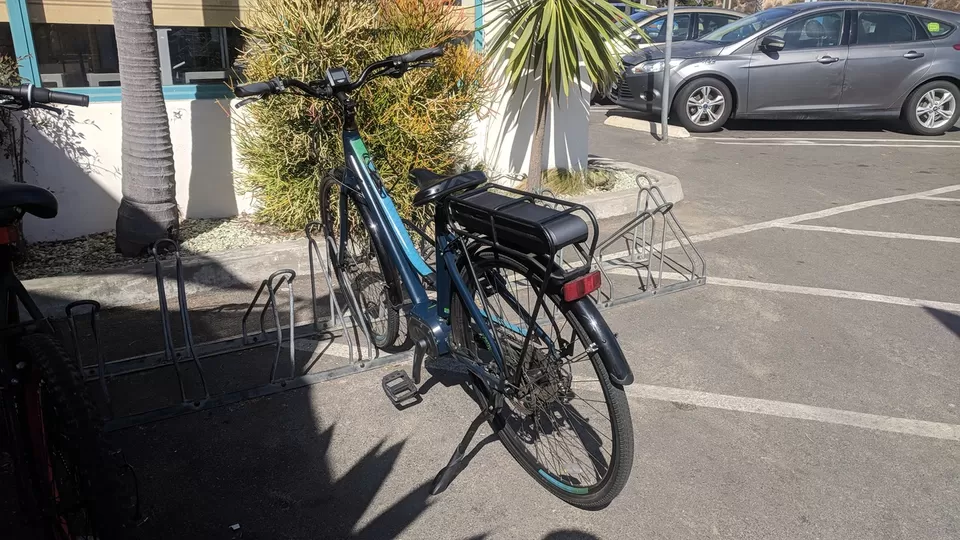 East beach is located along the East Cabrillo Blvd, a stretch of 4 miles to cover on a bike trial for a fascinating view of the ocean. It offers plenty of activities to do alongside the beach with volleyball courts and an open space for fun picnic.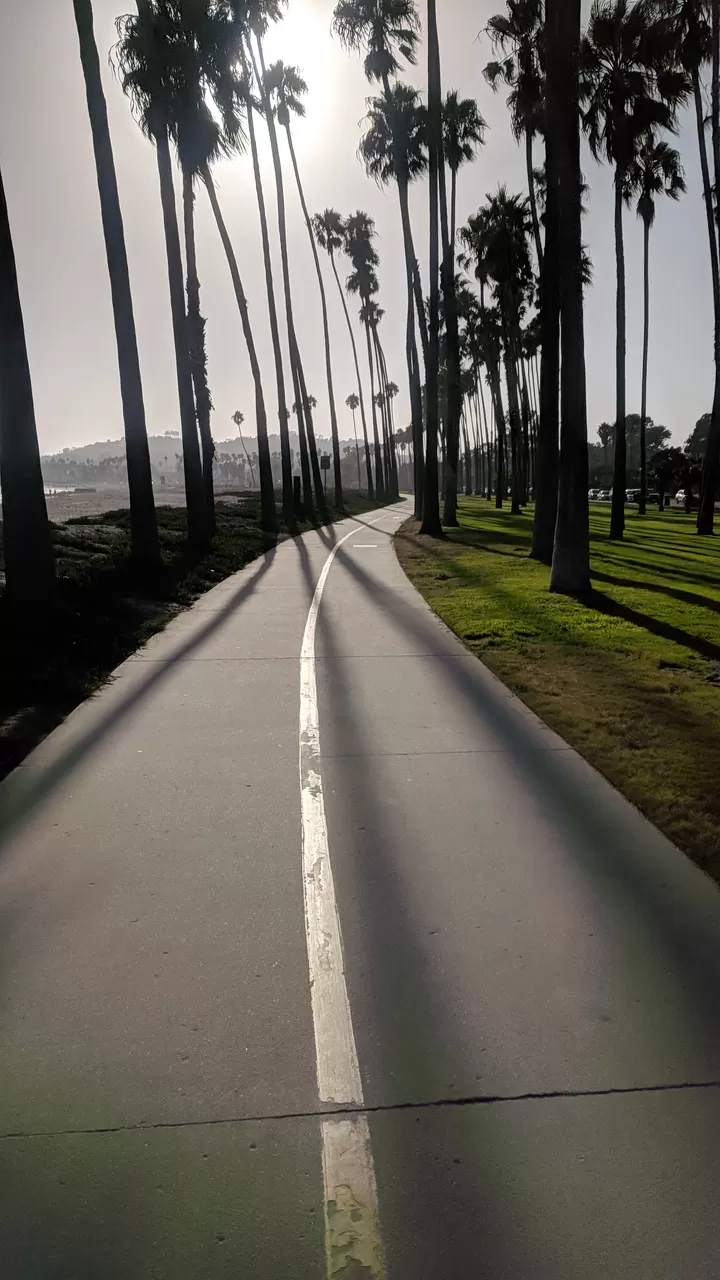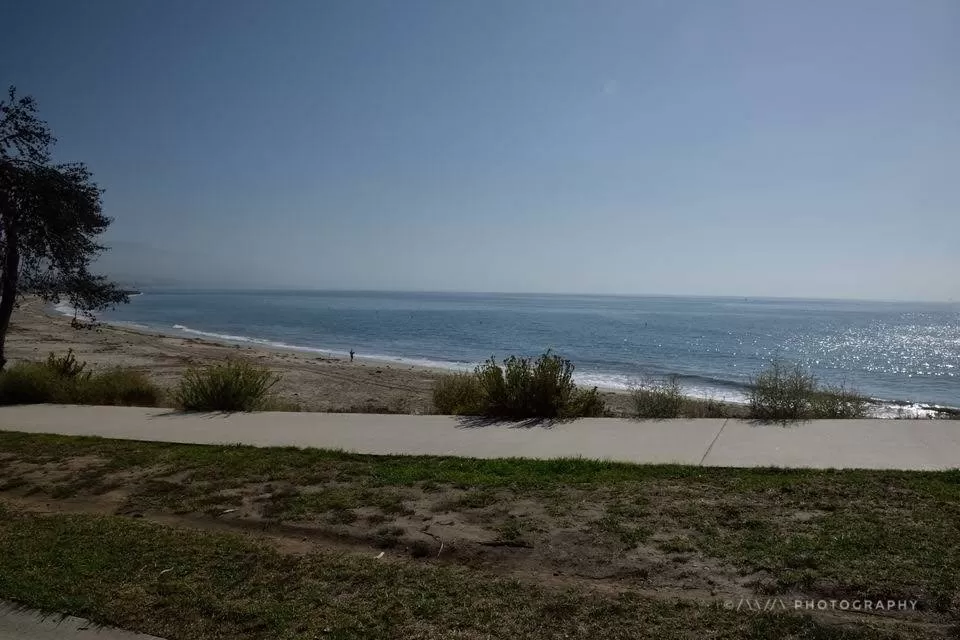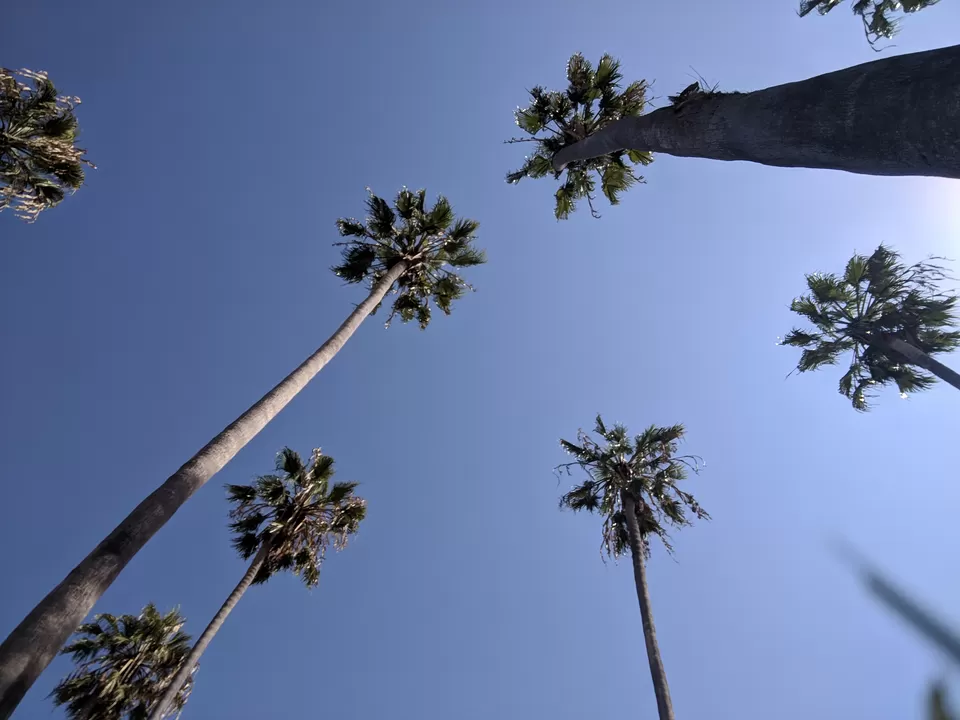 Dig in at Shoreline beach cafe for an experience to remember. My first beach side breakfast with open air, calm and a relaxing ambiance and tasty food to go with.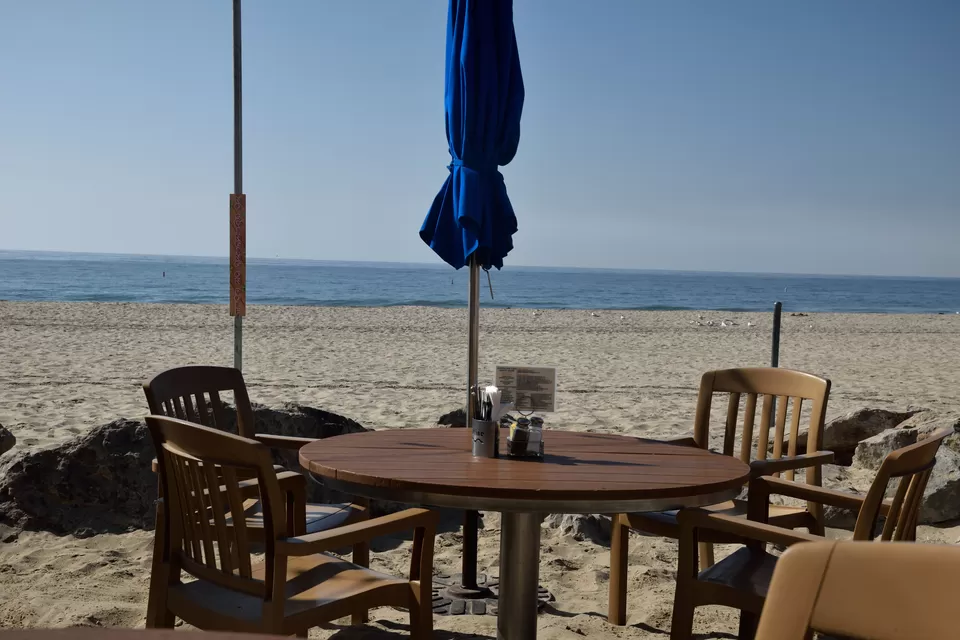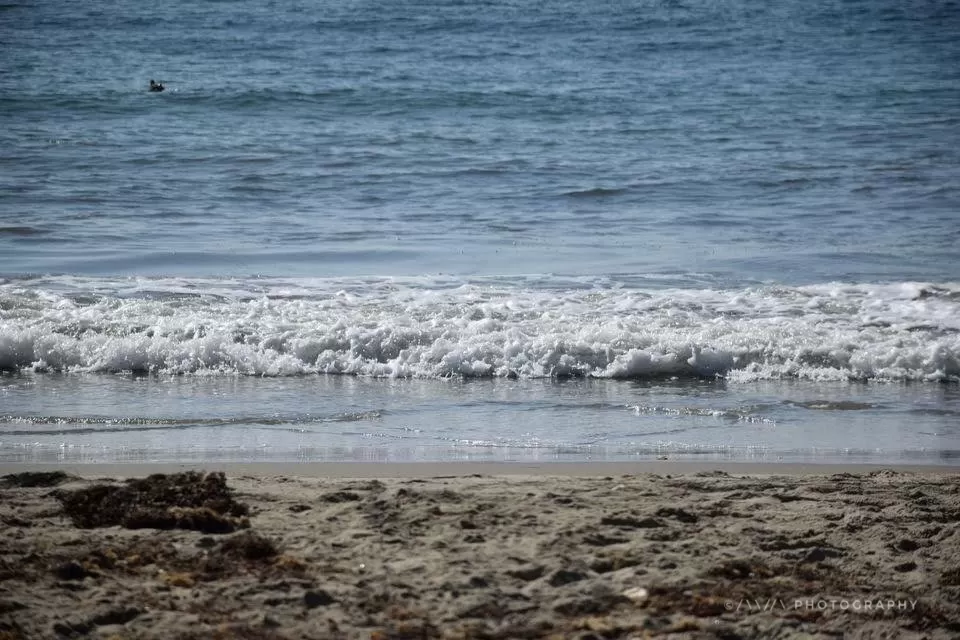 Butterfly beach is located along the Chanel drive in Montecito, right across the Four seasons hotel. It's one of the most elegant beaches of Santa Barbara popular for sunbathing. In the evenings, one can spot the locals walking around with their pets having their best of the time.
Drive through Chanel drive which pedestrians and bikers use for a refreshing view amidst colorful flowers on either side of the road along with a coastal view to magnify one's experience.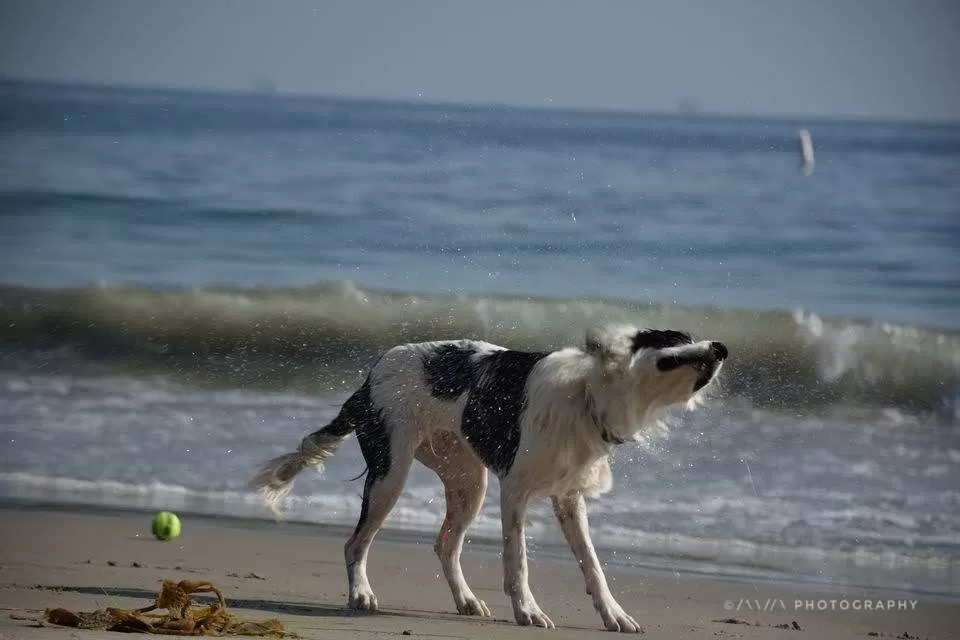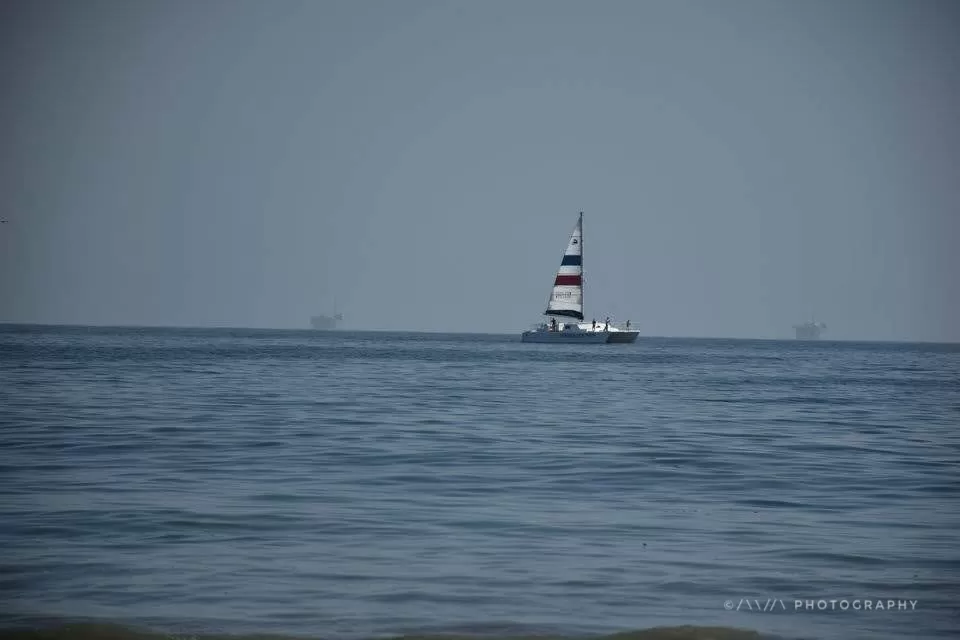 Santa barbara harbor is a hub for tons of activities!
Visit the museum, Go kayaking, Whale watching, stand-up paddle boarding, Take a boat ride, Rent a jet ski or take a private cruise, the harbor has it all! it also is a perfect place to shop souvenirs, eat, drink and just relax.
An advance booking for the activities is preferable to avoid the last minute hassle.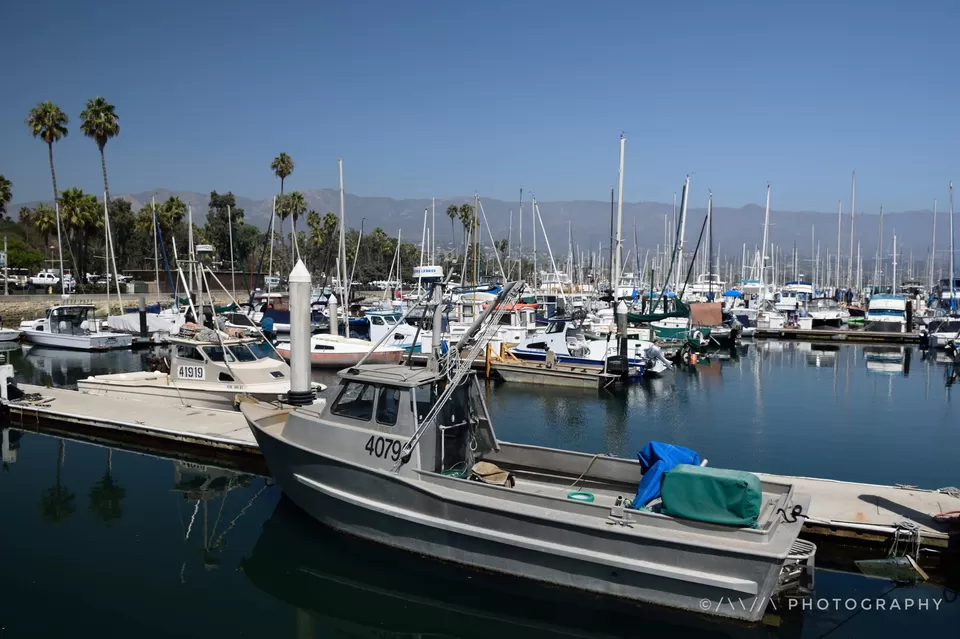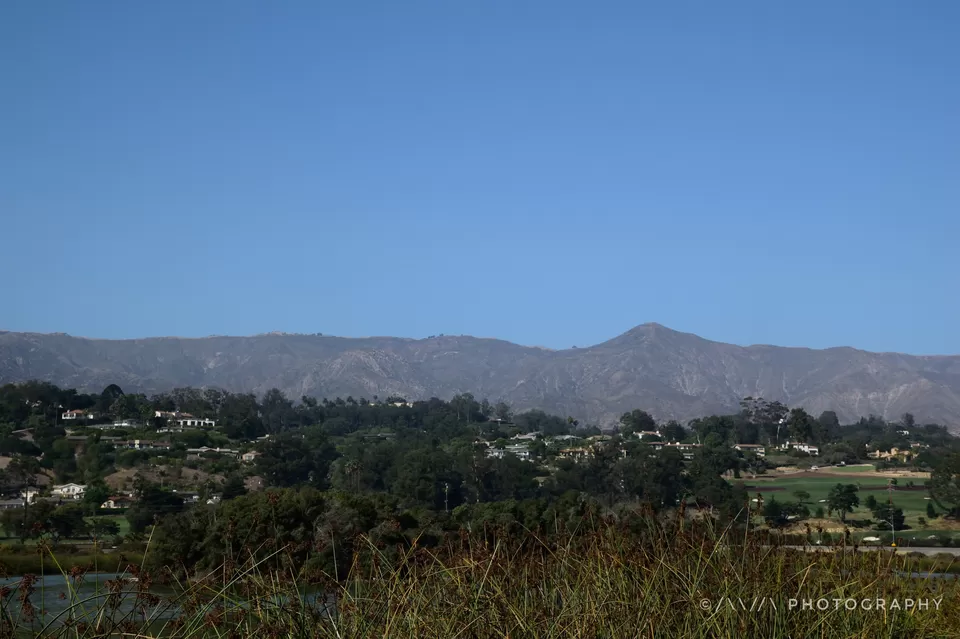 A 240 steps to heaven.
That is all it would take to get to the Mesa lane beach. This beach offers low tides making it perfect for sunbathing and long walks. 2 miles from Shoreline park, Mesa lane provides a sense of calmness and peace of mind, A perfect spot to engage into mind relaxation and meditation.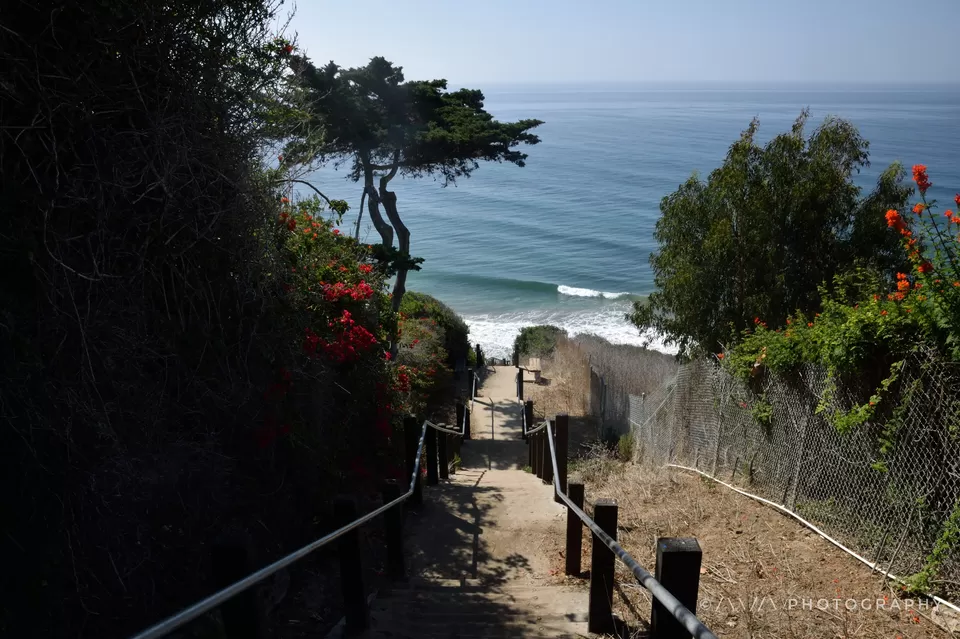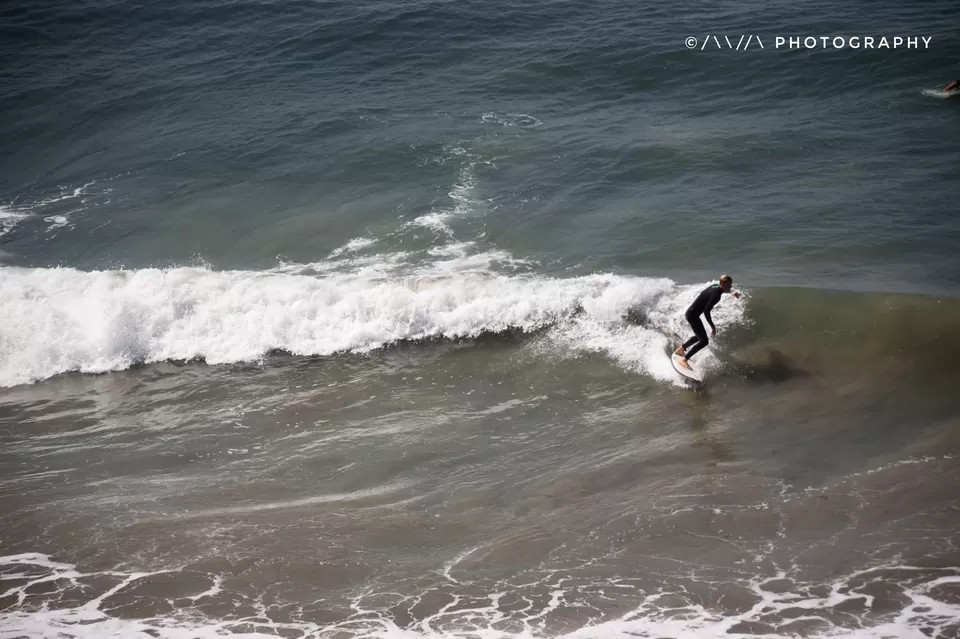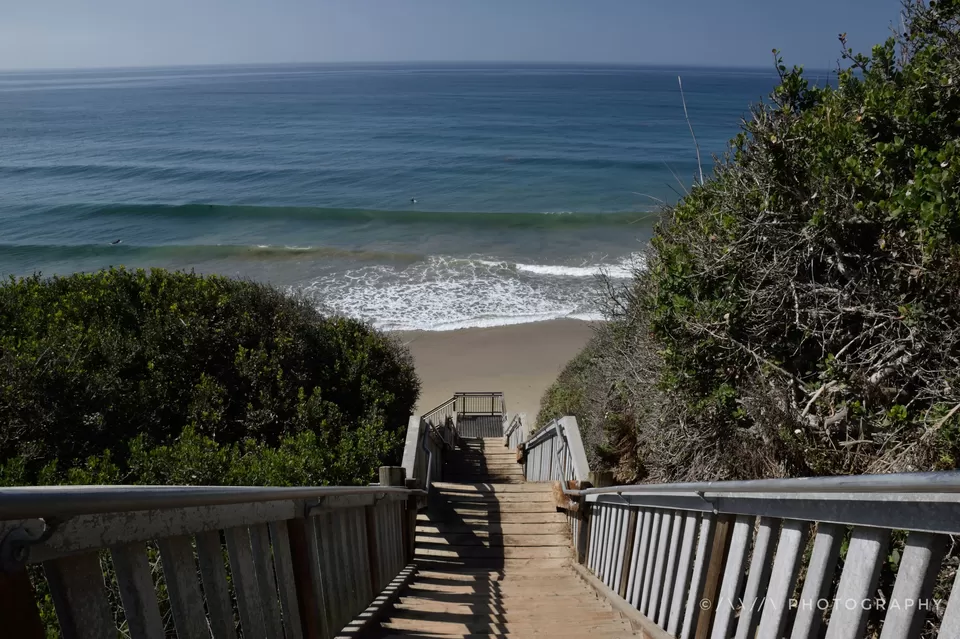 Accommodation
Yet again, I reserved a Airbnb booking for 2 nights at North state, 3 miles to Santa Barbara Harbor. I've had a pleasant stay with amazing hosts who were accommodating and friendly.
Price per 1 night - 80$