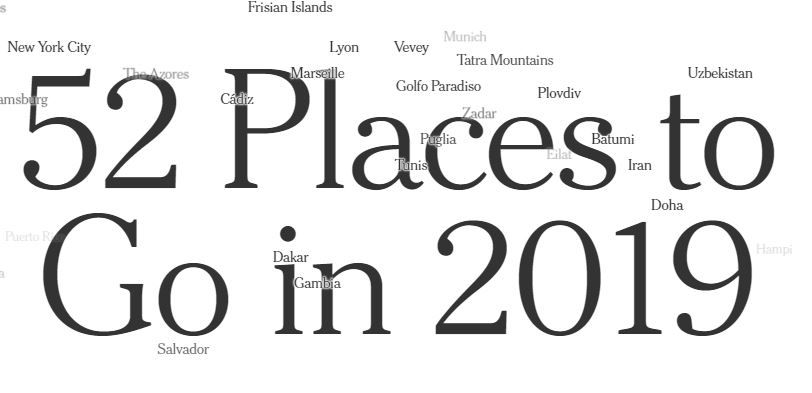 We have been reading many travelers' blogs recently on Tripoto boasting about their 12 month trips to various parts of the World and have also liked all of them. Here is something which will put any trip and any dream job in the World to feel nothing. New York Times have published there 52 Places to Visit in 2019 list and they have also selected that lucky champ who will be visiting all these 52 in this year. Meet Sebastian Modak, the new 52 Places Traveler who will be travelling around the World reporting about the places from magnificent Hampi to Jazzy cities like Portugal in Spain to Perth in Australia and also war ridden country like Iran. The NYT said that they chose Sebastian Modak, one of the finalists from last year, and a journalist with an impressive background and résumé.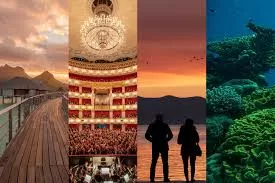 Interview of Seb with NYT:
In a word: surreal. It's a lot of emotions at once — gratitude, excitement, anxiety — but mostly I'm still finding it hard to wrap my head around it concretely. I'm starting to think the sheer scope of what I'm doing won't hit me until I make landfall in the first destination and start reporting. This trip wouldn't be nearly as interesting if I knew exactly what to expect, right? I'm ready to embrace all the uncertainty that comes with an opportunity like this and see where it takes me.
Being born in the United States to a Colombian mother and an Indian father, he has been changing places every few years since his birth, he says that travelling is something constant and home is not in his life. He chose a career in multimedia storytelling, being a Fulbright-mtv fellow in Botswana, spending a year documenting the local hip-hop scene. When asked about which place he is excited to step his foot in, he is looking forward more to visit Iran which is a country that has made on to most of scary headlines in newspapers. He is also conscious about his stable belongings and also about close ones for whom he is all set to bid adieu by wishing 'see you again after a year'.
He went on to his Instagram page to share this happiest news also:
Now coming to the list of 52 places that have made it to the 'New York Times' Places to see in 2019'... We Indians have a reason to be happy also. Peurto Rico is first and our own Hampi is made to the second place in the list.
A year and a half after Hurricane Maria slammed into its territory Peurto Rico is on rebound. The people of the island who has made the place visit worthy again are the main reason behind Peurto Rico making it on the top of the list. Performances of the musical "Hamilton," with Lin-Manuel Miranda reprising his lead role, at the Centro de Bellas Artes Luis A. Ferré in San Juan to raise funds for arts organizations on the island early this year.
Hampi has been in the bucket list of almost every Traveller in the whole World and now it has also featured in this list and it is the only place in India which has made it. Its architectural legacy lives on in the south western state of Karnataka with over 1,000 well-preserved stone monuments, including Hindu temples, forts and palaces which have attracted explorers for ages.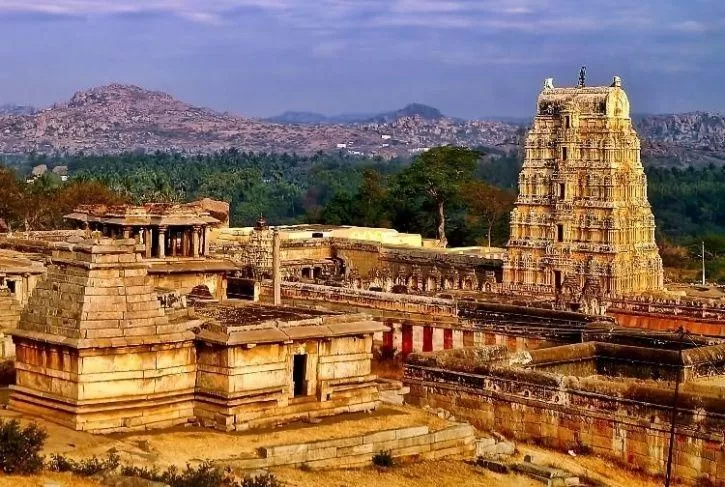 Reasons which made Hampi on the second spot:
The Connectivity: TruJet recently began daily direct flights from Hyderabad and Bangalore to Ballari, a 25-mile drive from Hampi.
The Stay: Travelers can stay in the newly refreshed Evolve Back Kamalpura Palace or at Ultimate Travelling Camp's new Kishkinda Camp, which introduced 10 stately tents in December.
The Tours: Outfitters Black Tomato and Remote Lands now offer journeys in the region, from guided archaeological tours to rock climbing and river jaunts in basket boats.
The few other destinations those made it to the list are:
Santa Barbara, Panama, Munich, Eilat, Setouchi islands in Japan, The Azores in Portugal, Zadar islands in Croatia and many more....
Here is the link which explains of all 52 destinations and the reason why were they chosen as Top 52 to-travel destinations in 2019.
Have you been to some special place recently? Share your story here on Tripoto.
Happy Travelling!!!