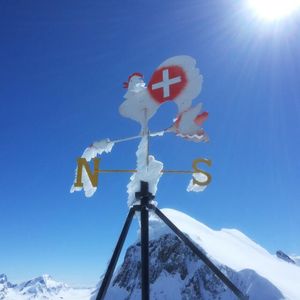 Traveller Types
Couples, Families
Rank
3 out of 47 attractions in Zermatt
Matterhorn Glacier Paradise
Reviews of
Matterhorn Glacier Paradise
•
3
Day 5: Next day had clear sky so we decided to go for Matterhorn ,Zermatt the most gorgeous and scenic train ride, one could experience. Just two hour train journey with glacier express. Reached Zermatt station and marched towards cable car point for Matterhorn. Though weather was clear but it was too windy and cold up there. Made kids to stay at restaurant which was little cozy for them. After that we also did some acitivities and came back to Zermatt.
This will Give you Goosebumps!
Europe's highest altitude cable car gets you to the Matterhorn Glacier Paradise at 3883 metres and grants you with the most alluring views of around 40 mountain peaks and a dozen glaciers. If in case you decide to skip Gornergratbahn, Europe's highest cogwheel railway that allows you to gaze at Matterhorn at 3000 metres, the Glacier Paradise should make up for the guilt. Apart from being a Mecca for ski-lovers, both children and adults are kept busy by virtue of an ice-palace and an ice slide. This place will make you realize that paradise can really be expensive as the tickets for the 40 minute cable car ride from the Valley Station in Zermatt come for about 80 Swiss Francs. Everything shuts by 4 in the evening so do keep track of your time and check the weather before departing.
Attractions near
Matterhorn Glacier Paradise