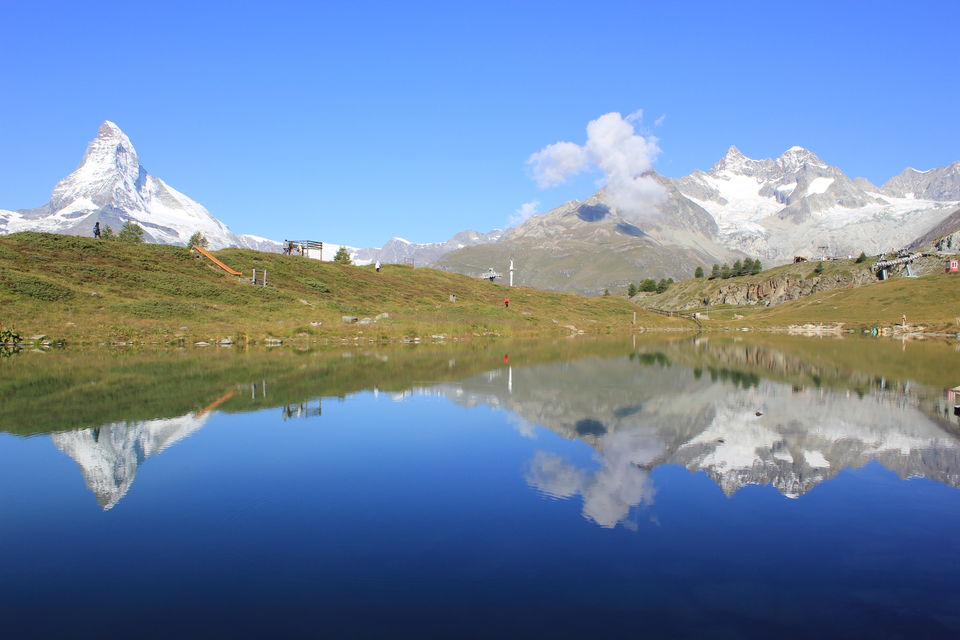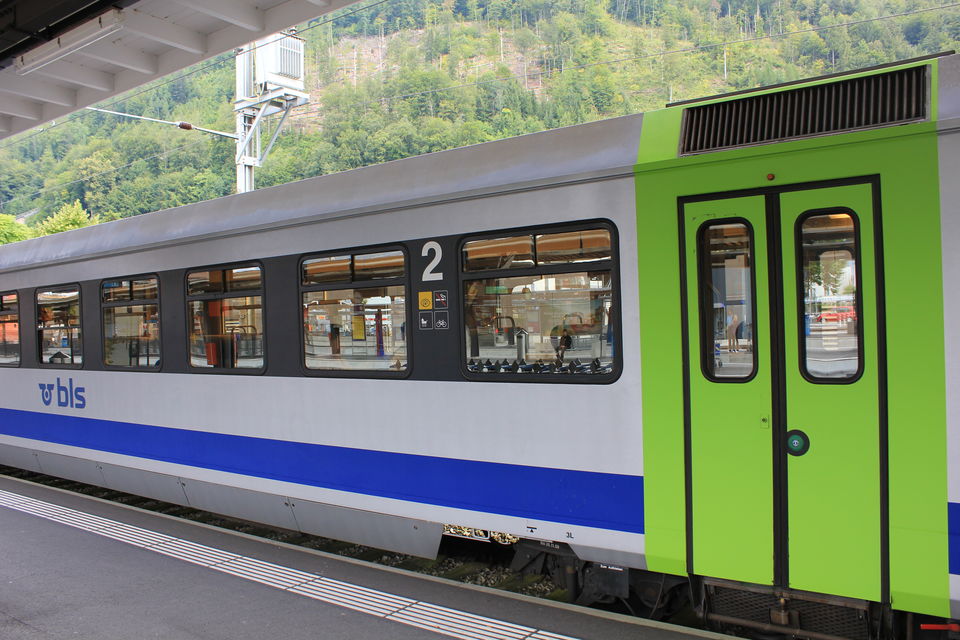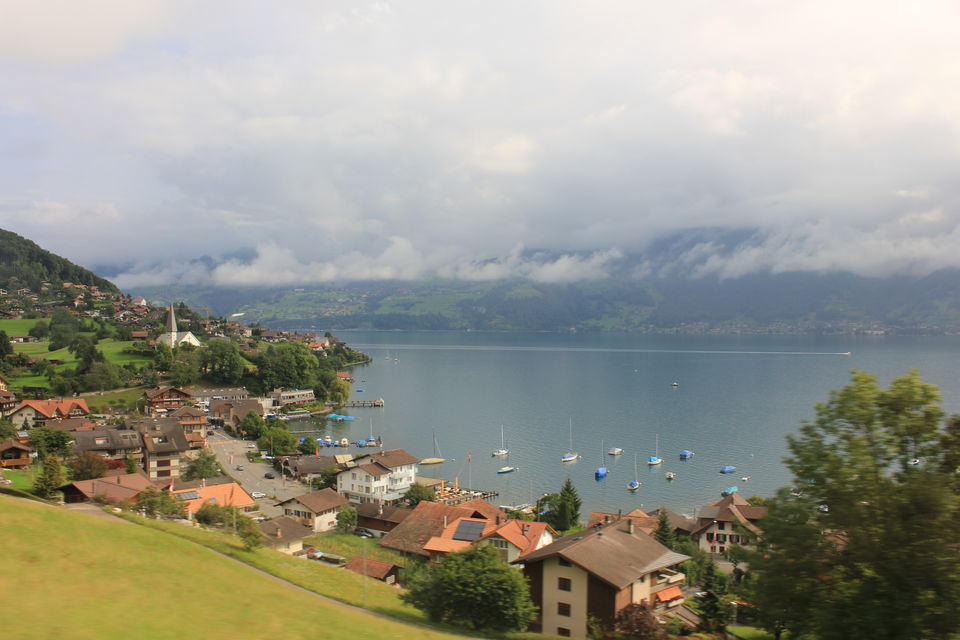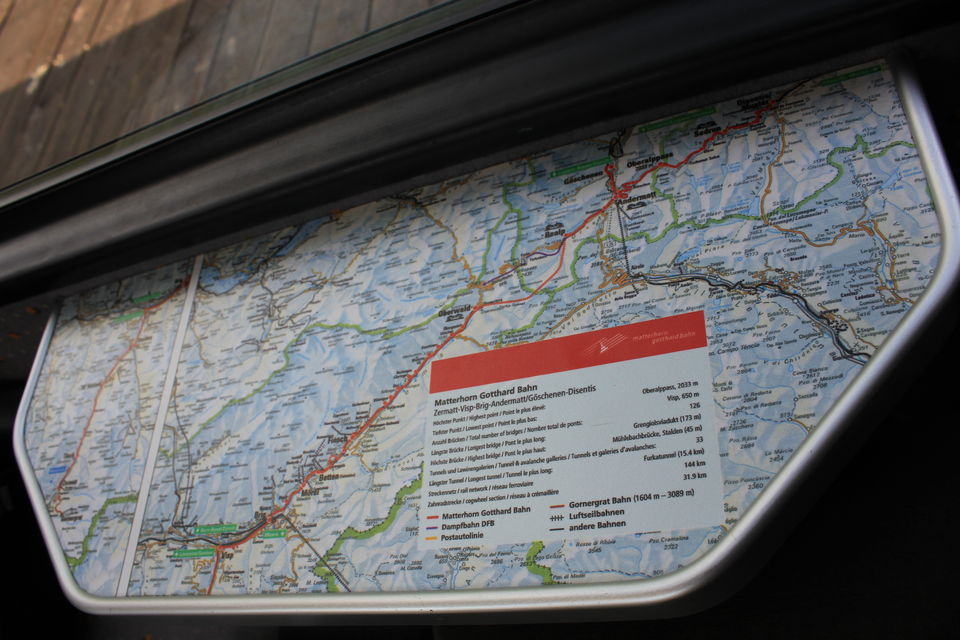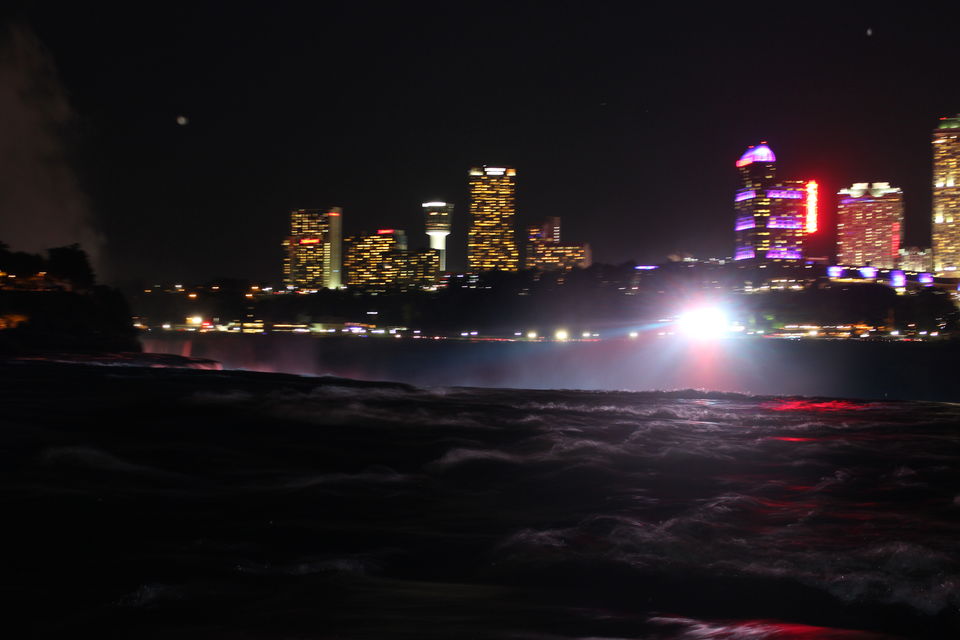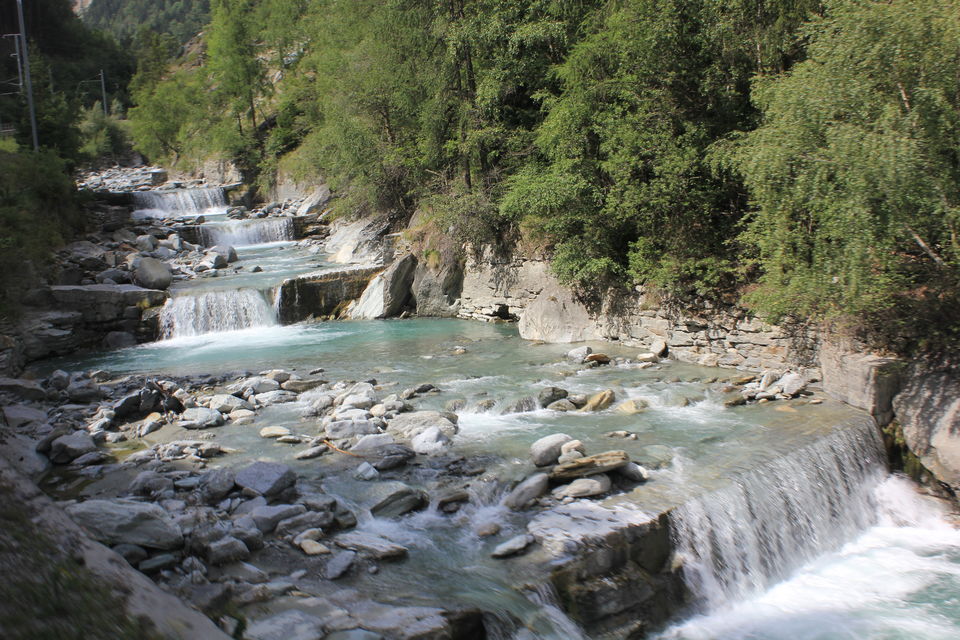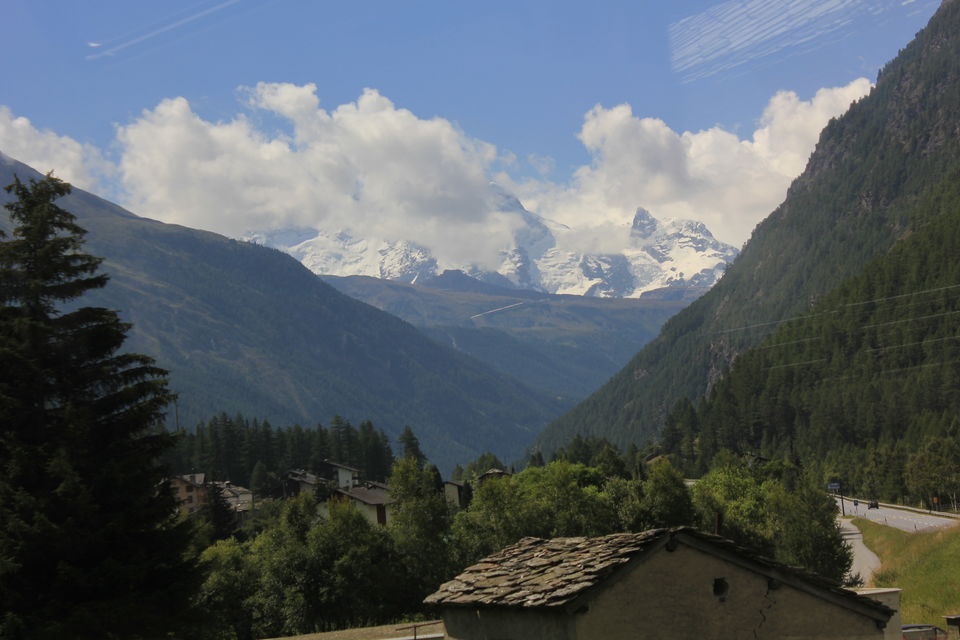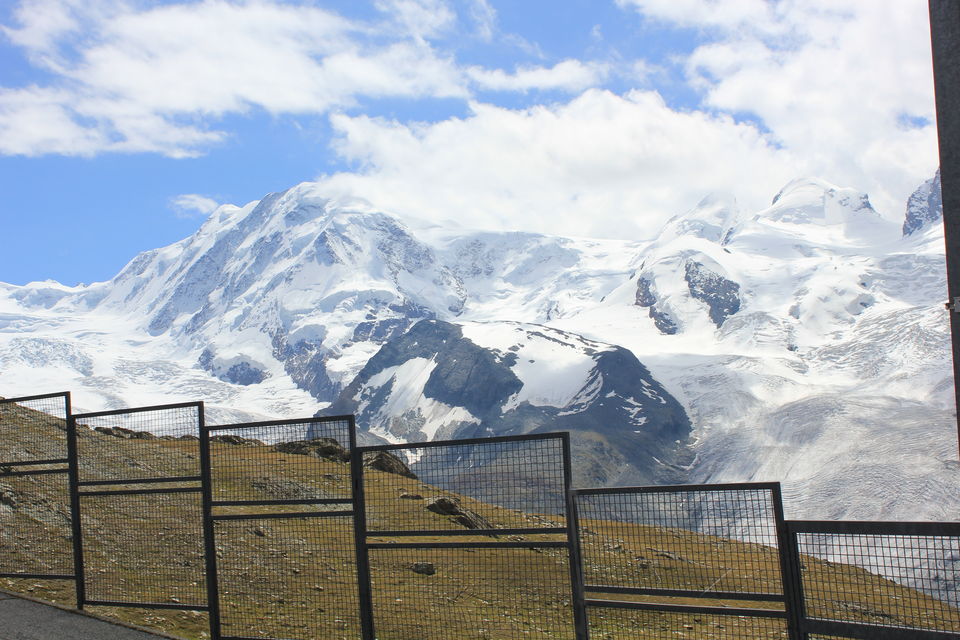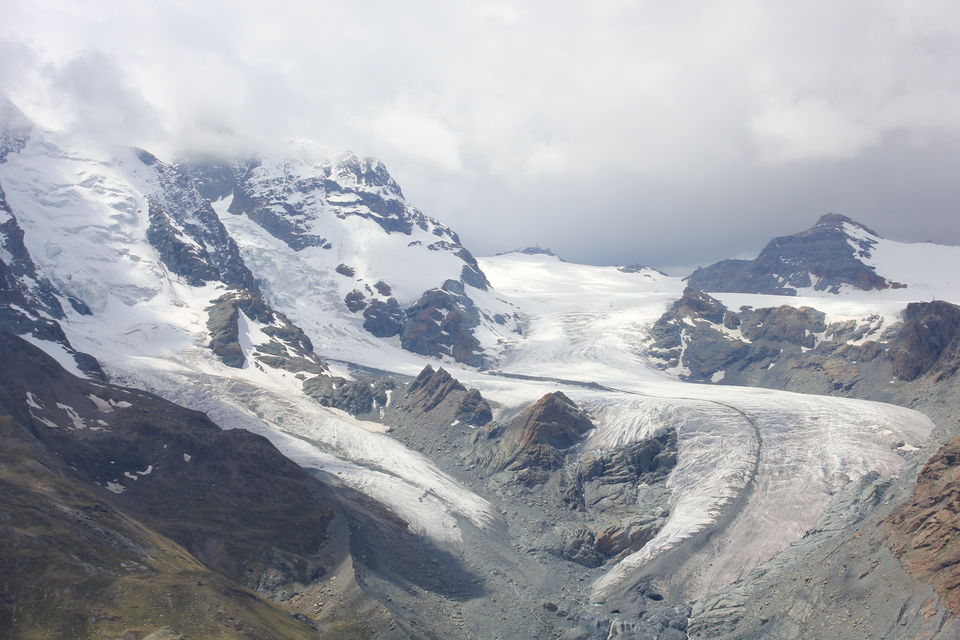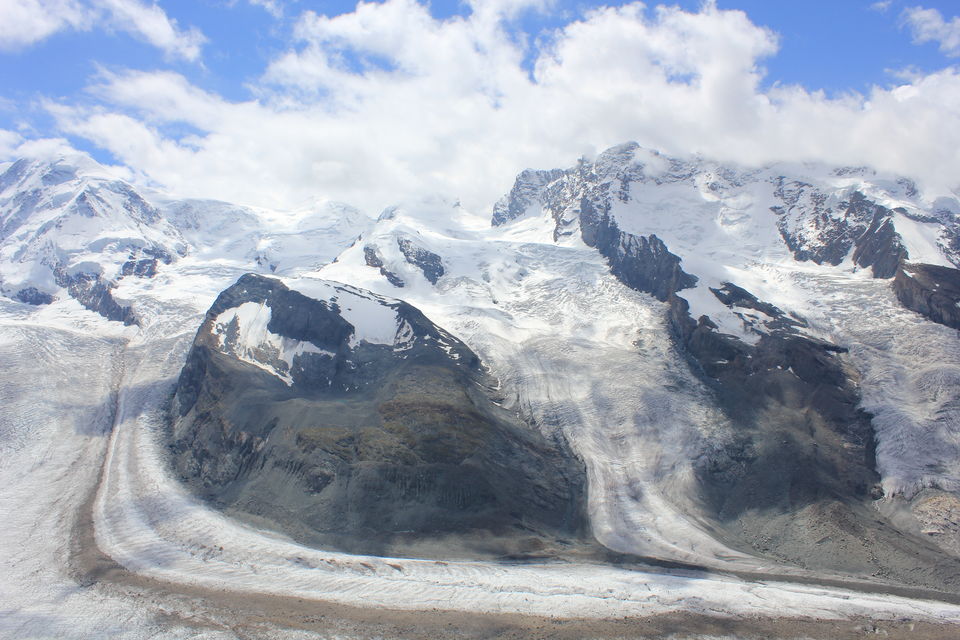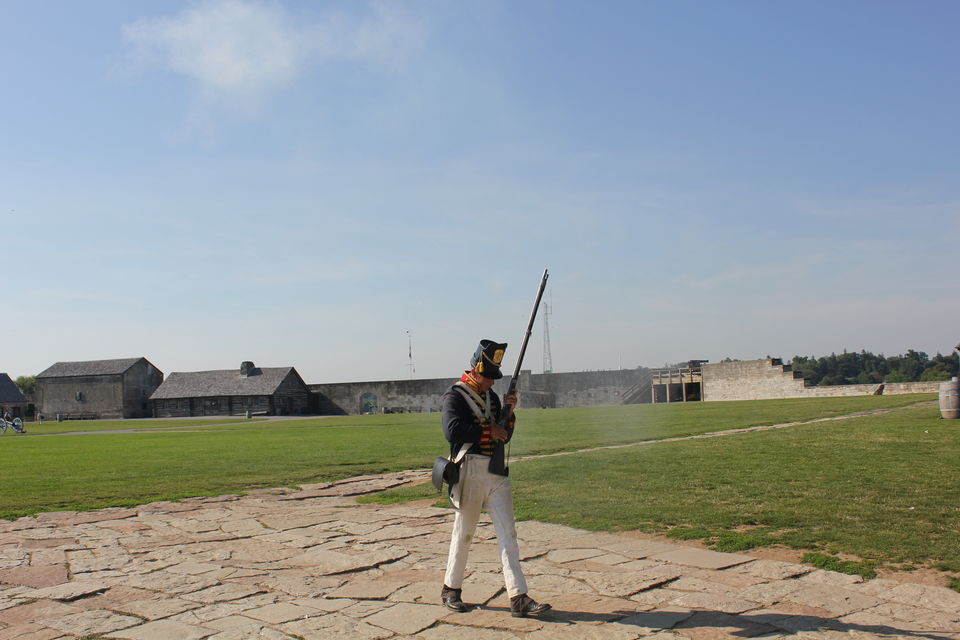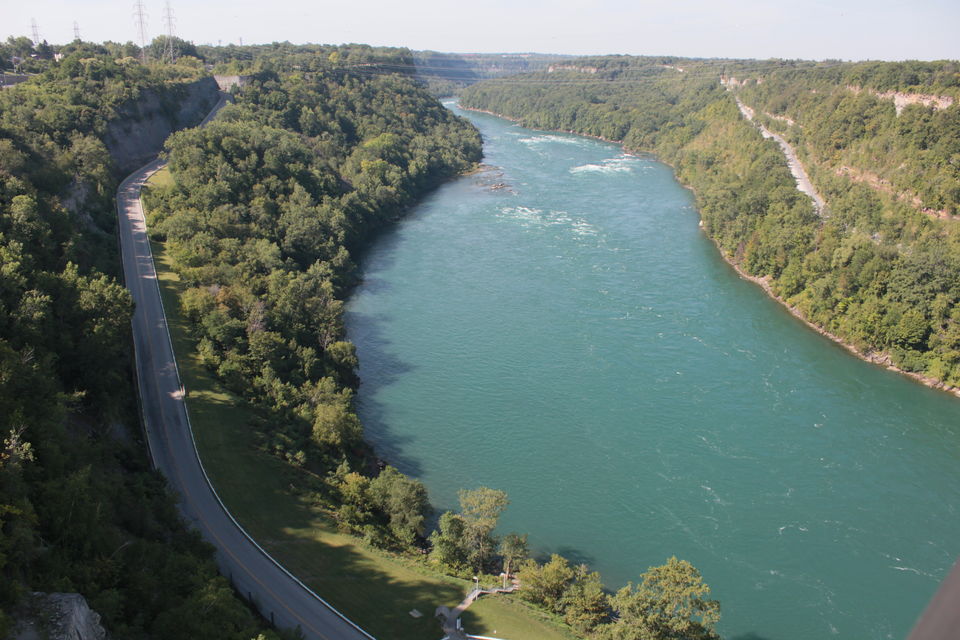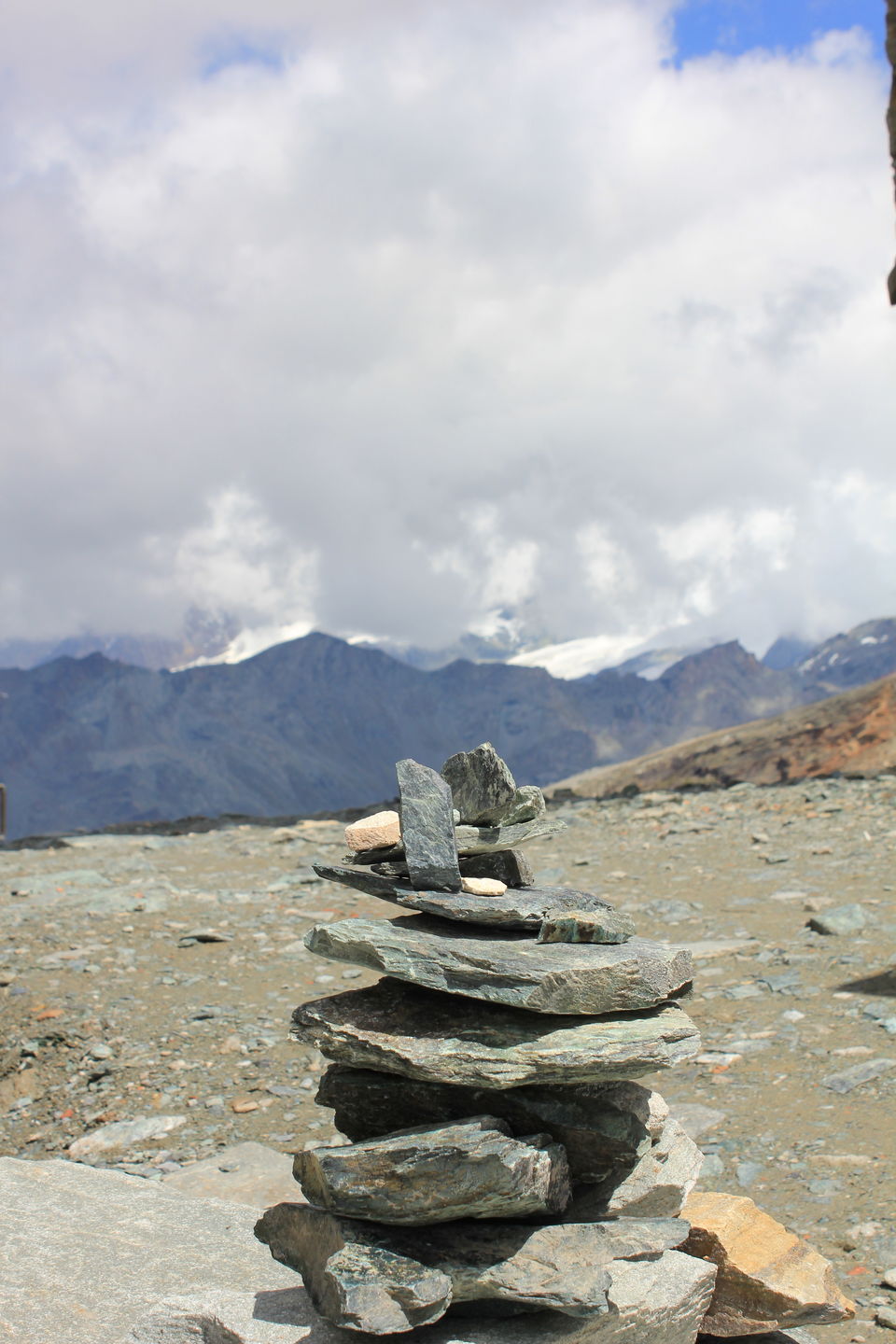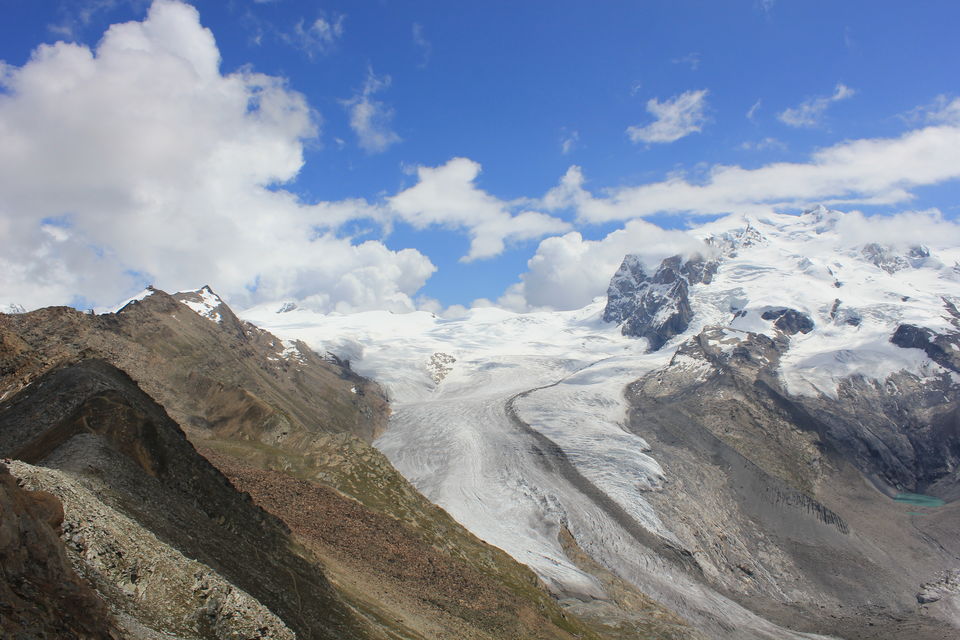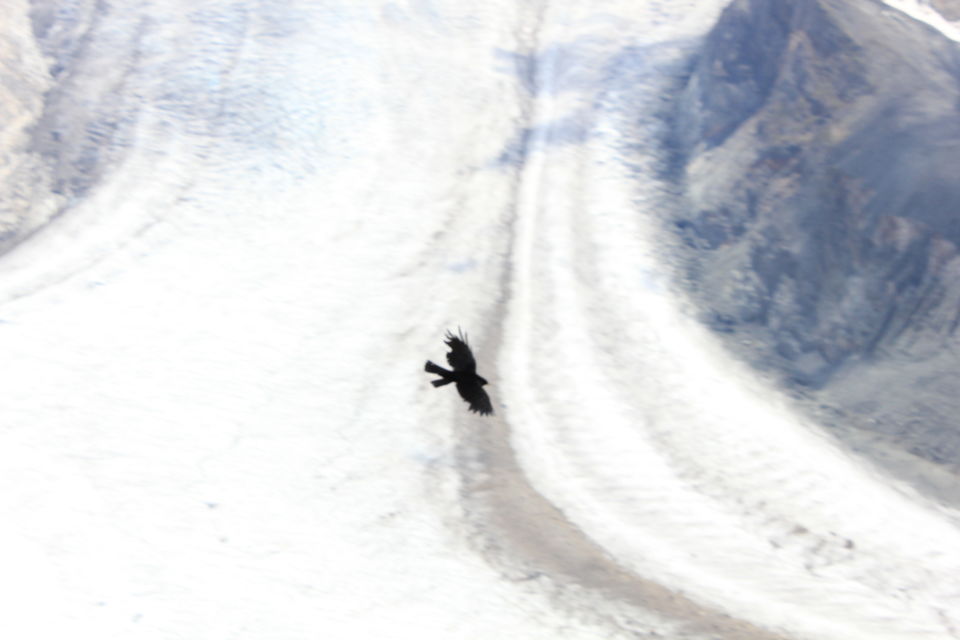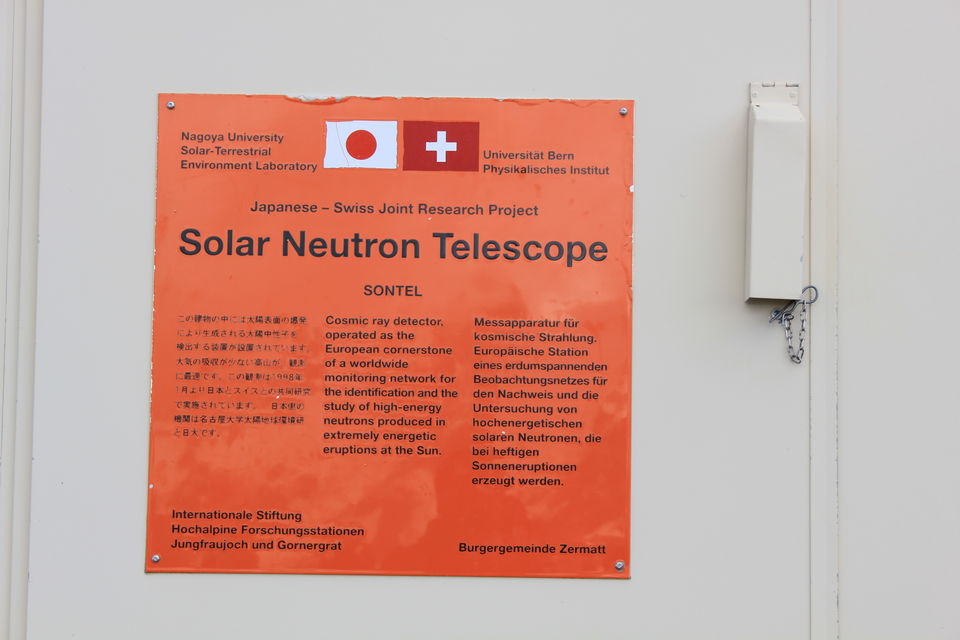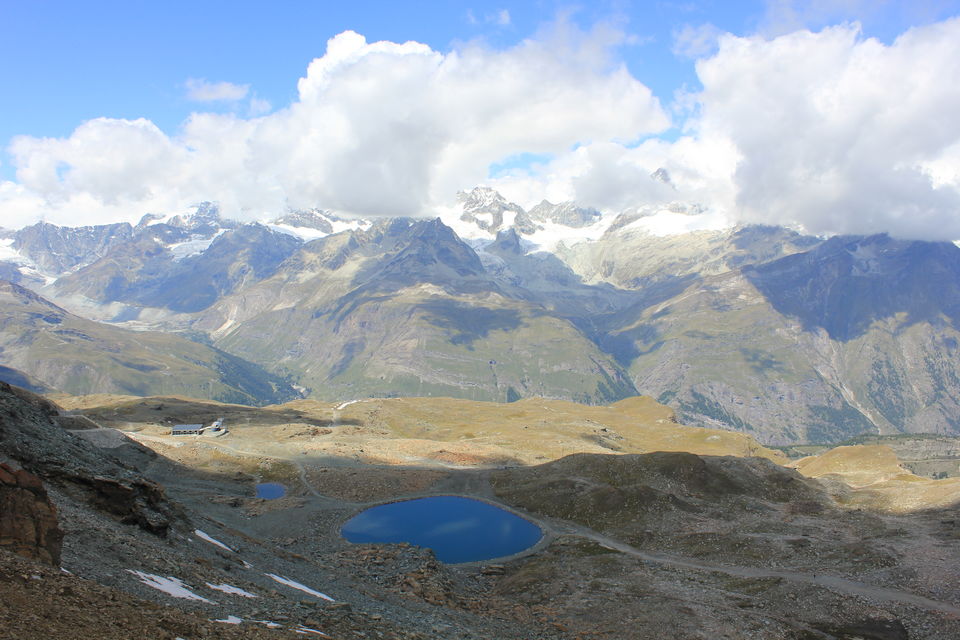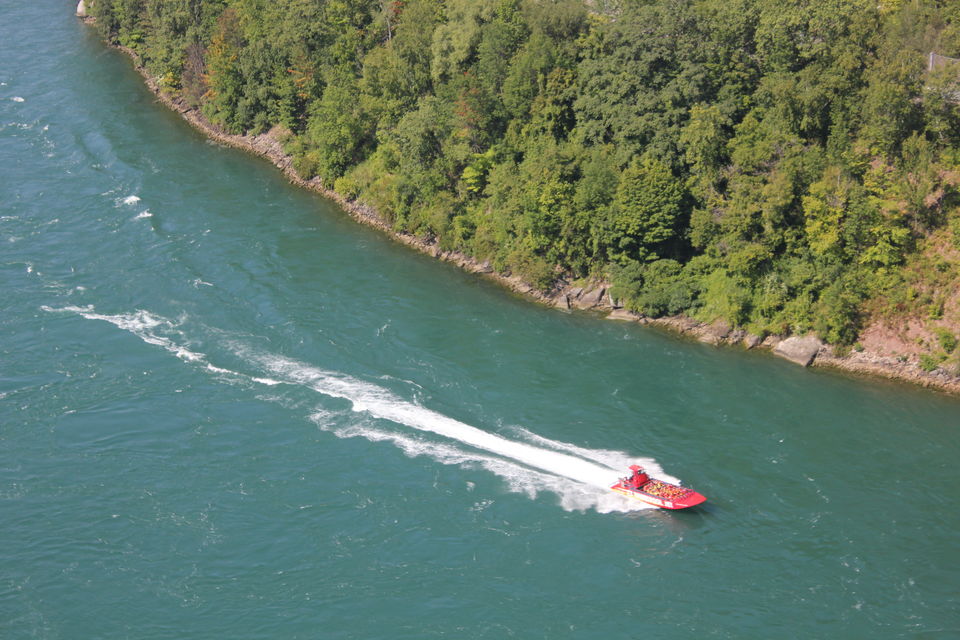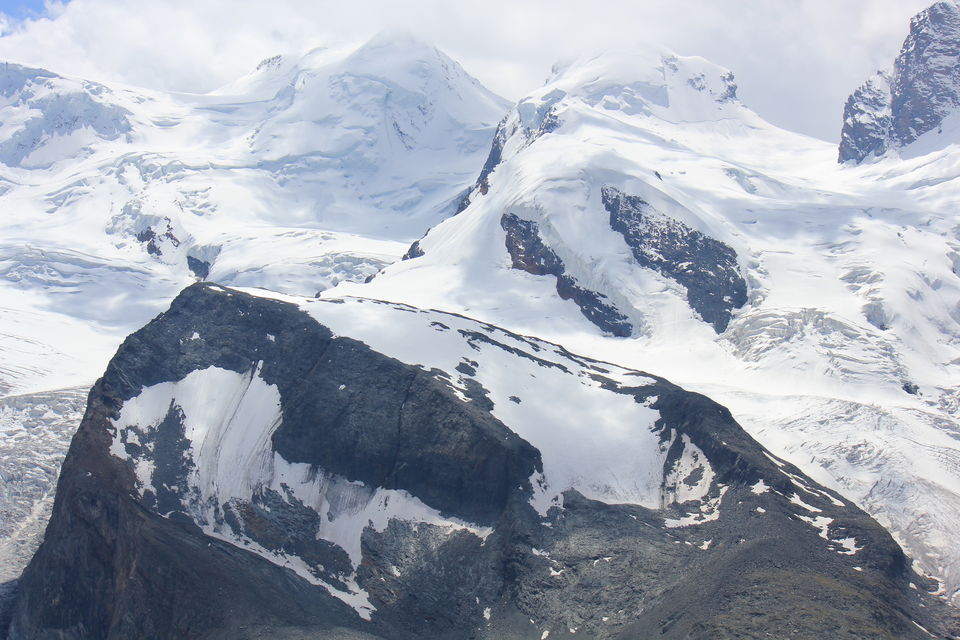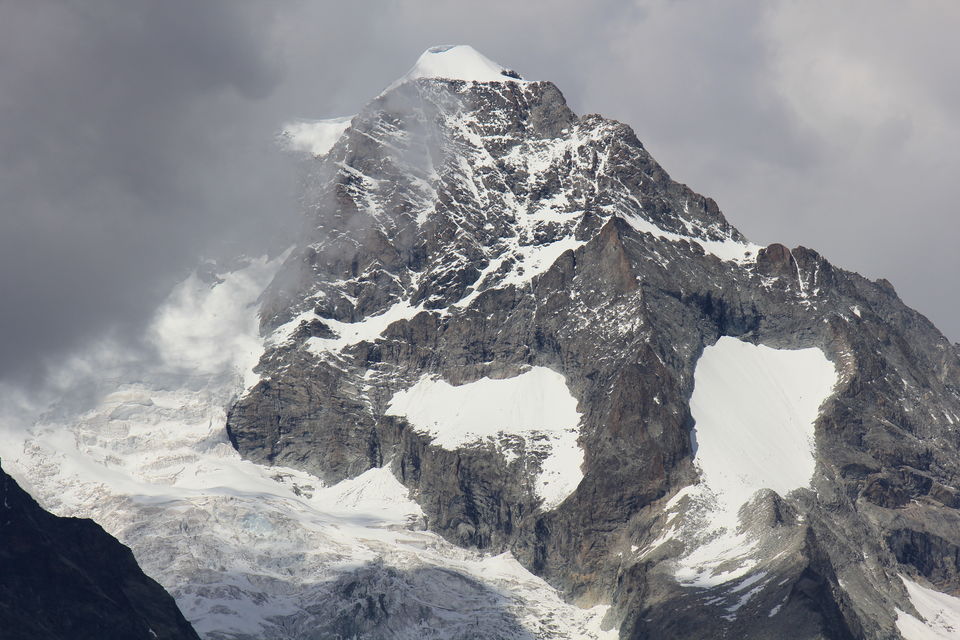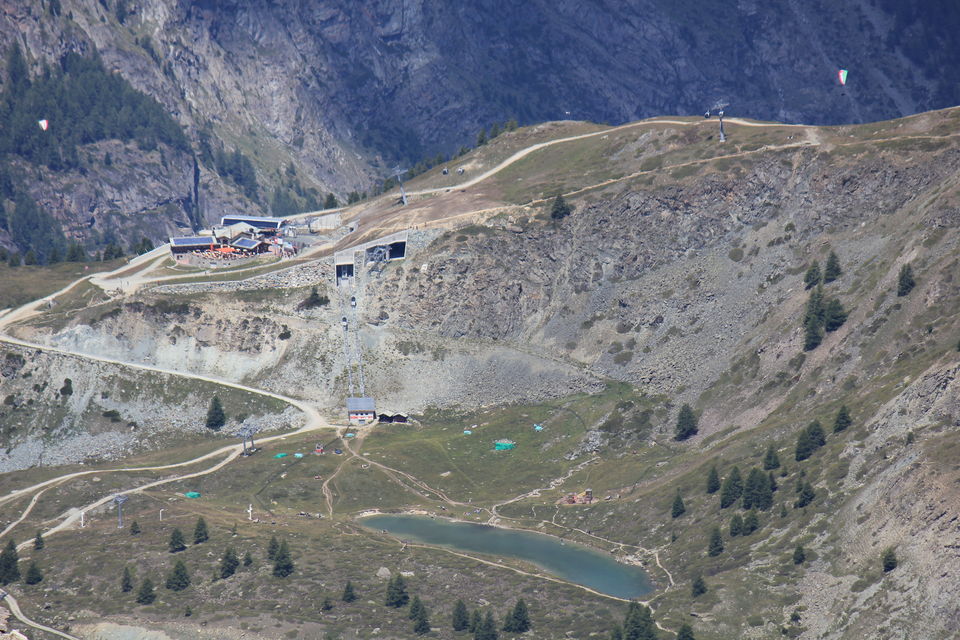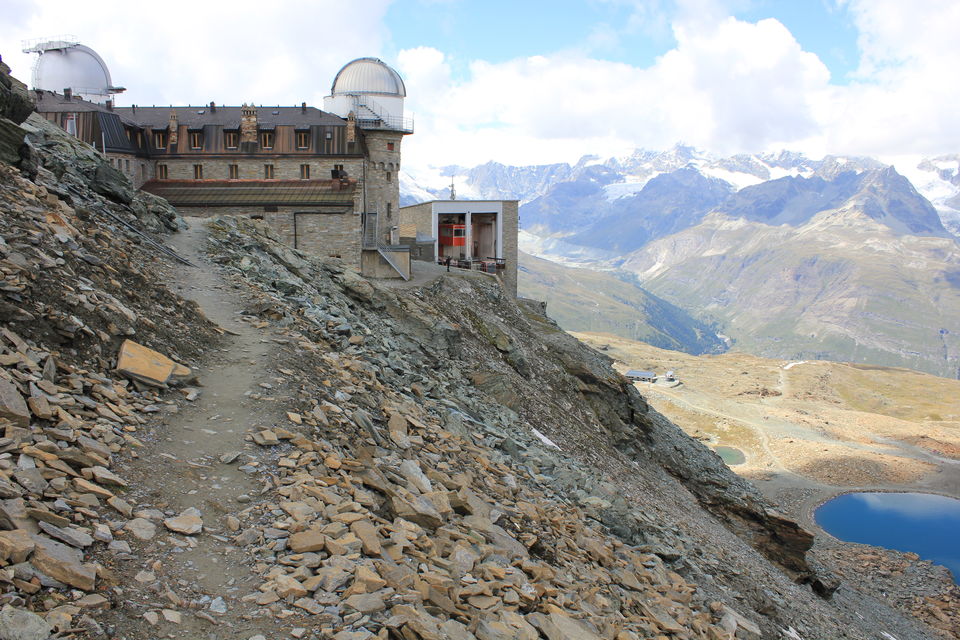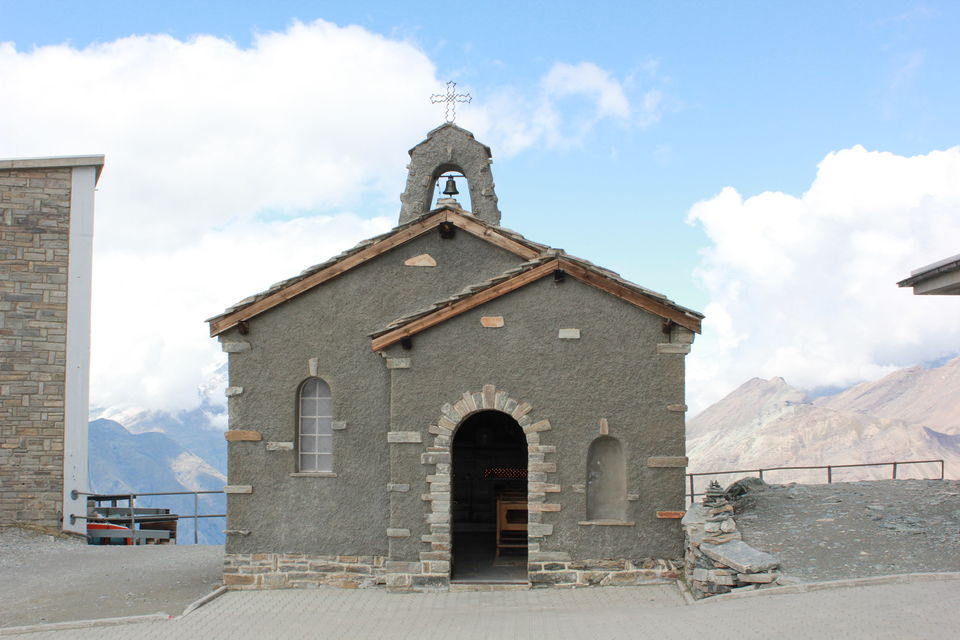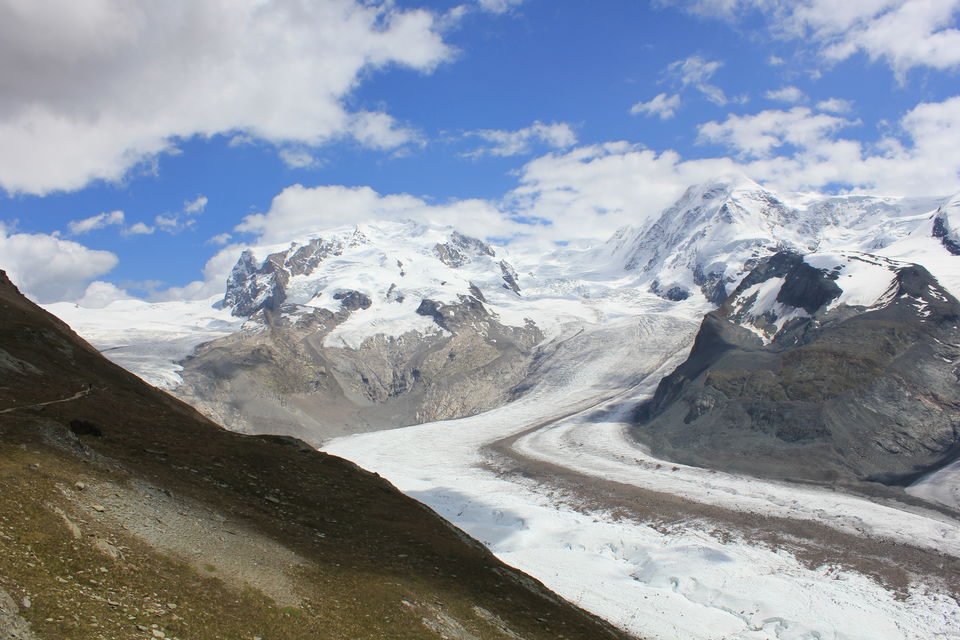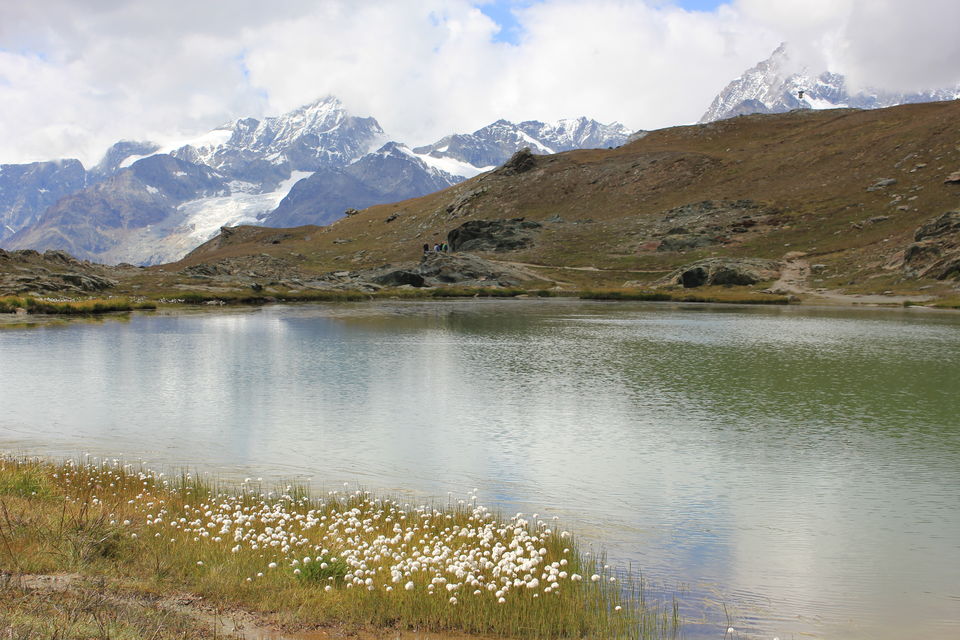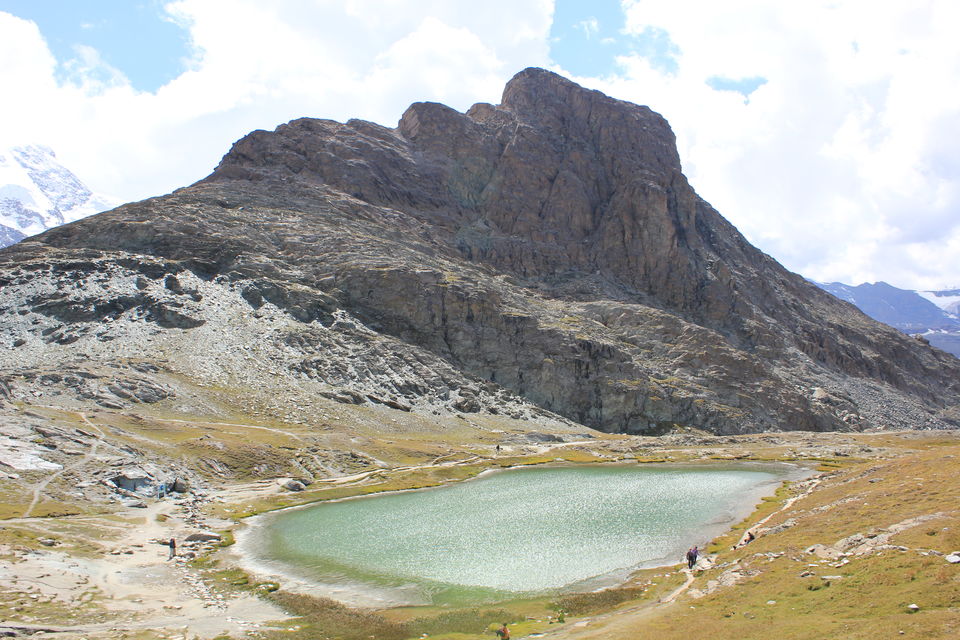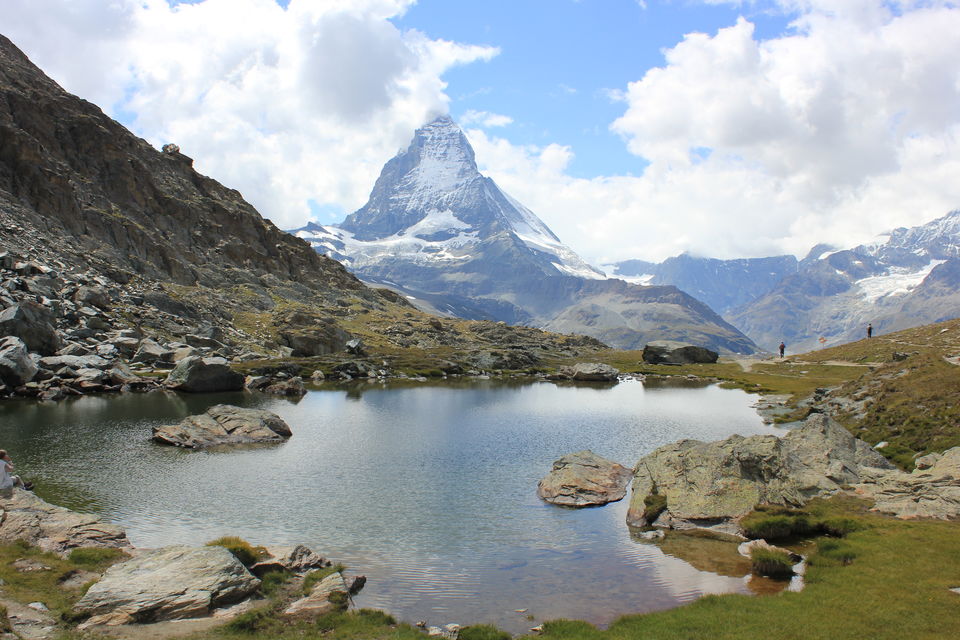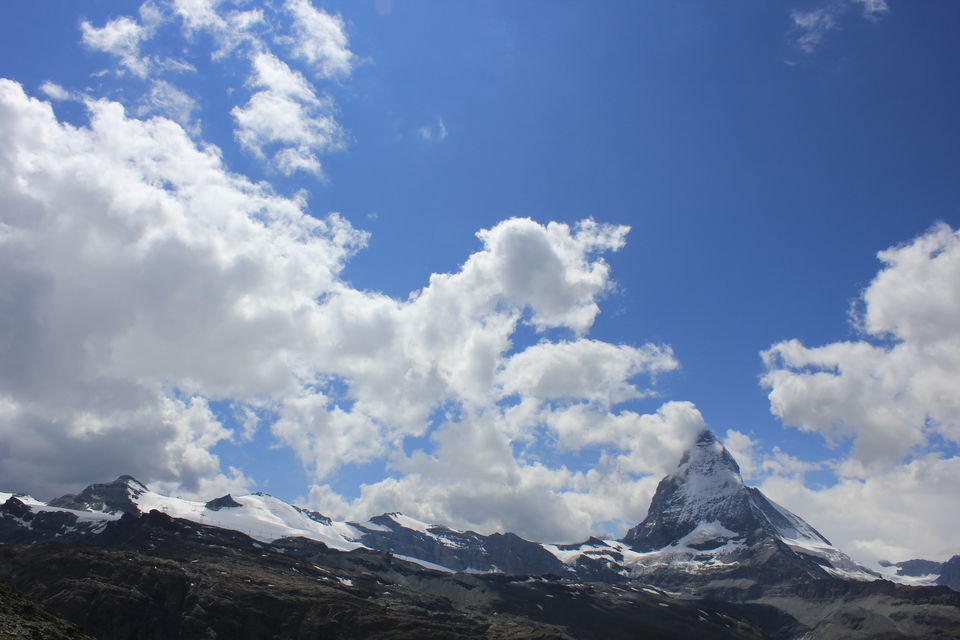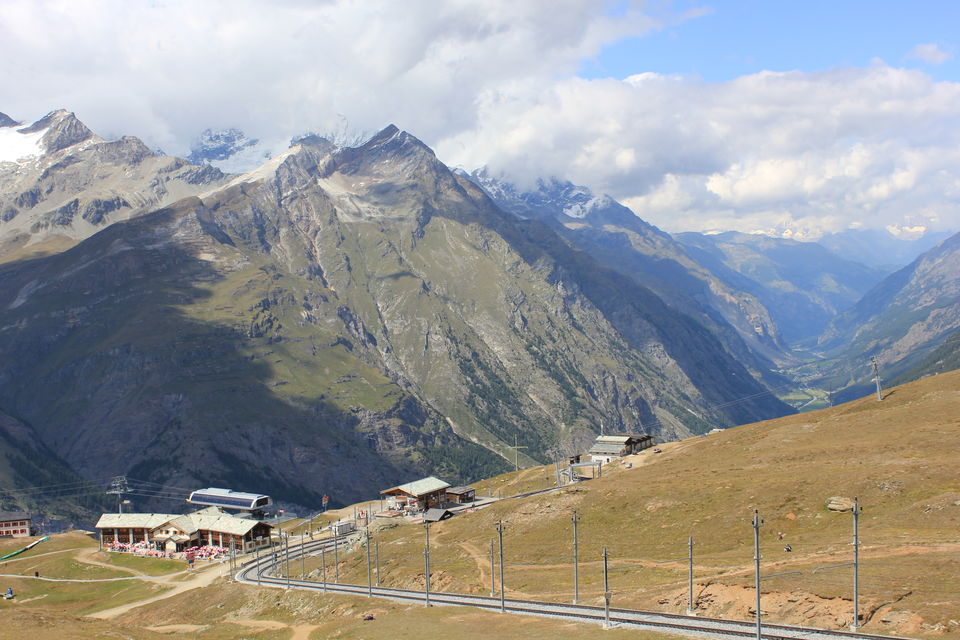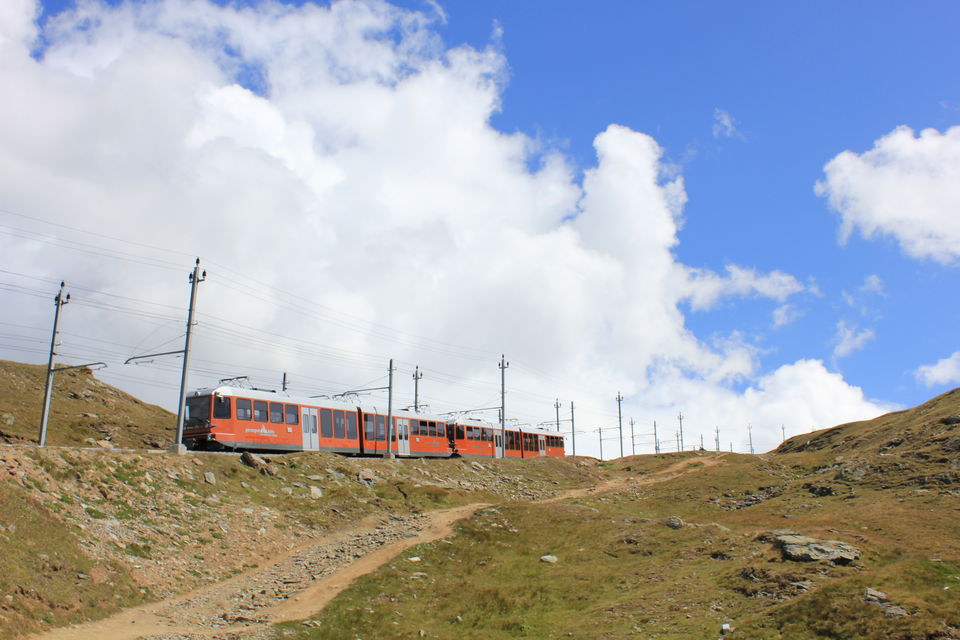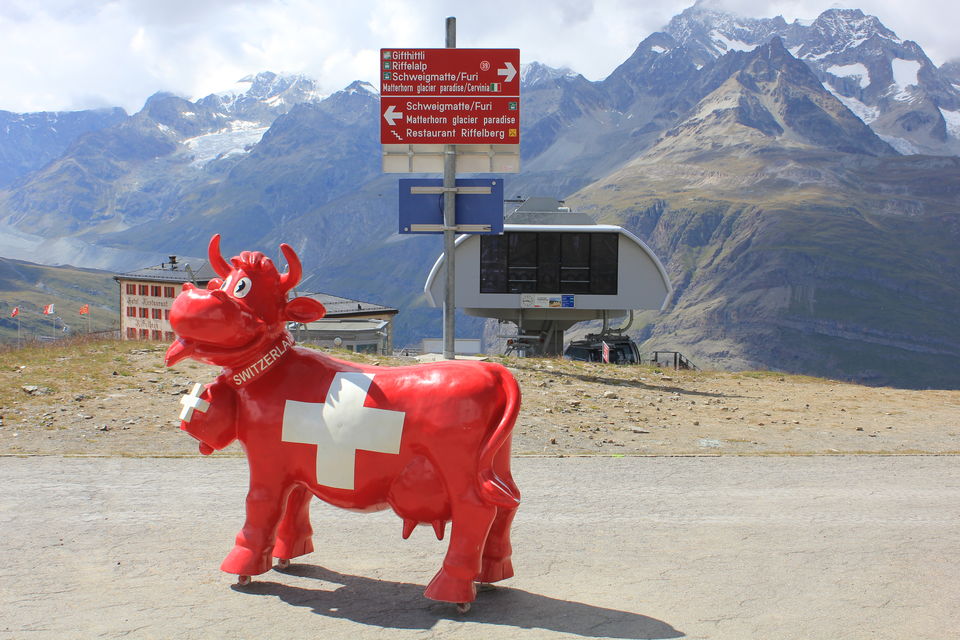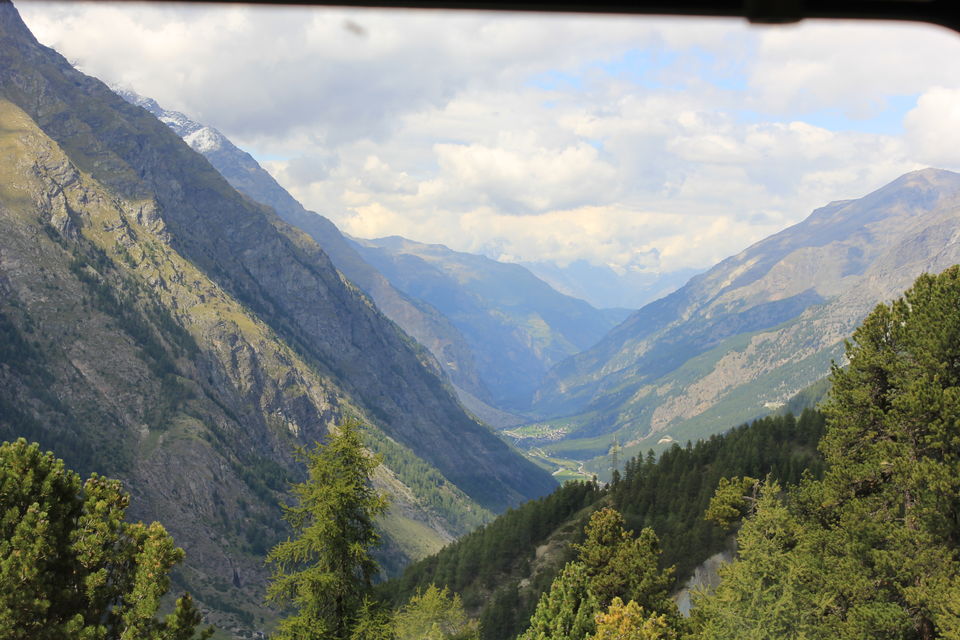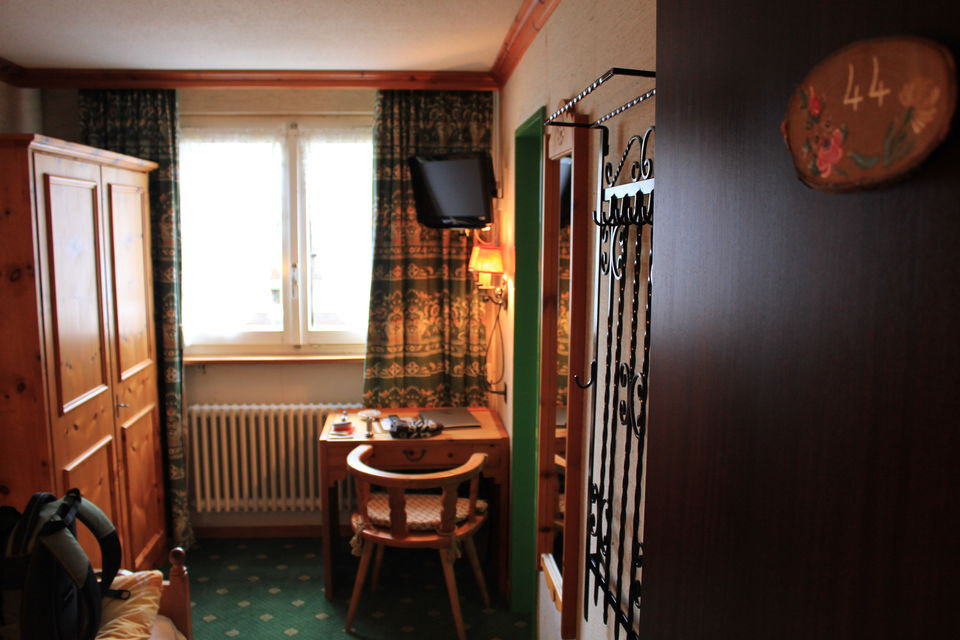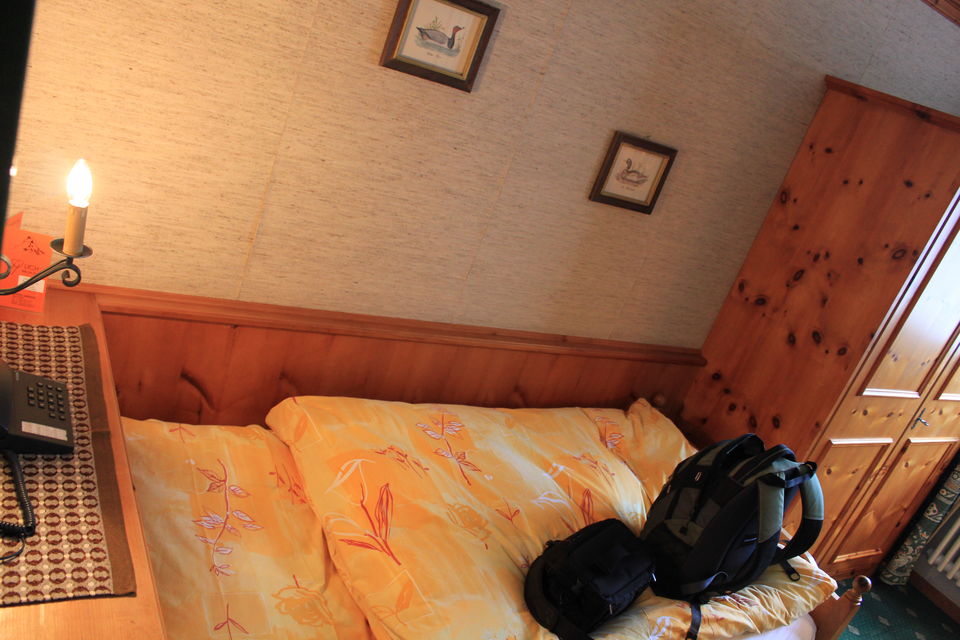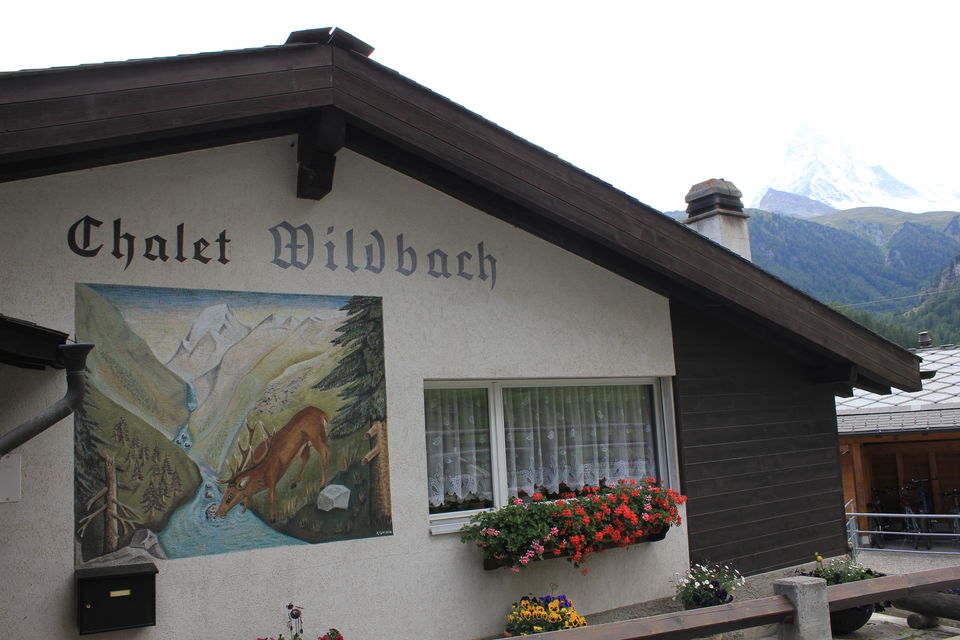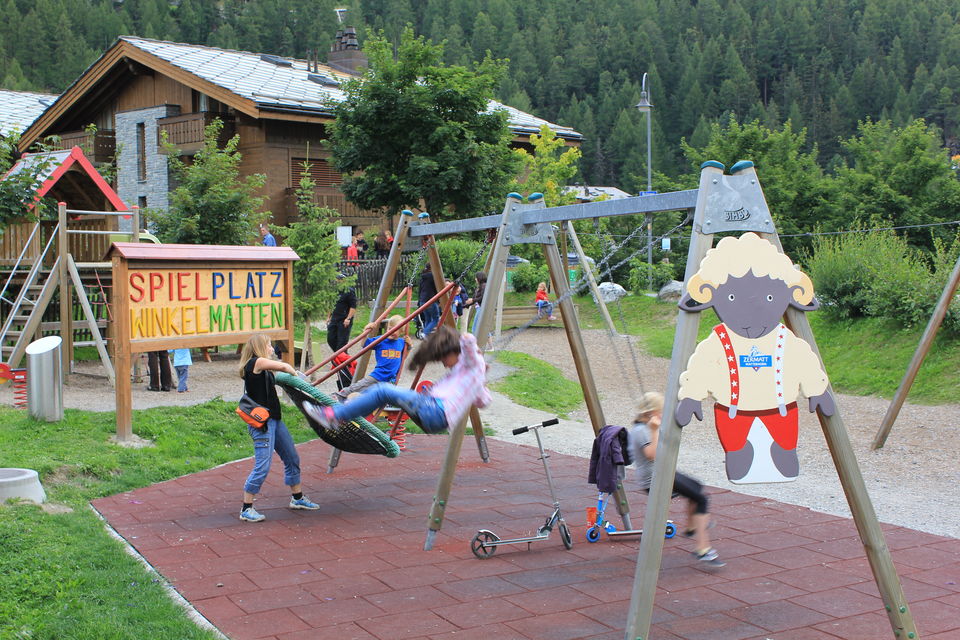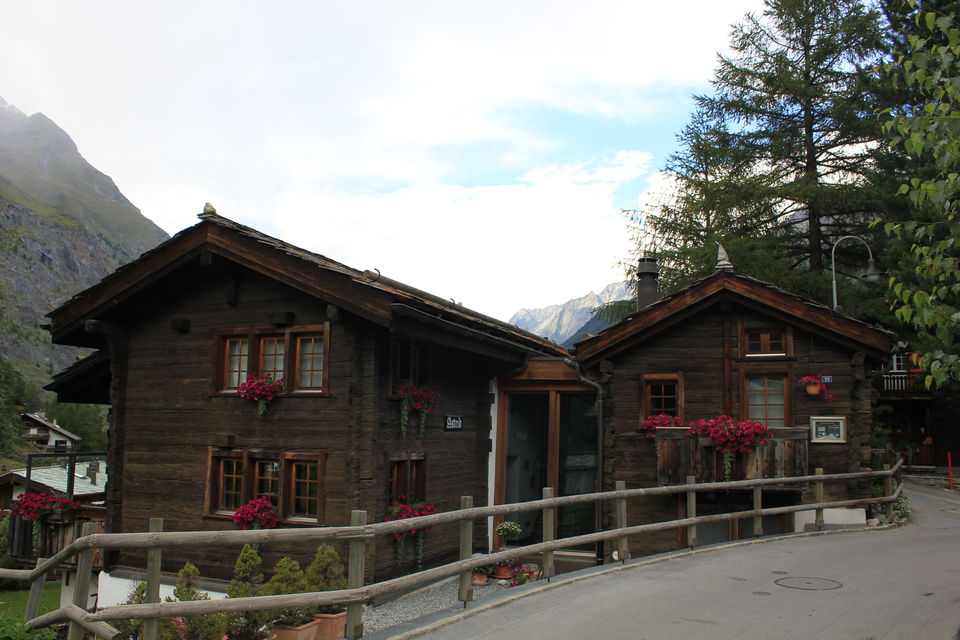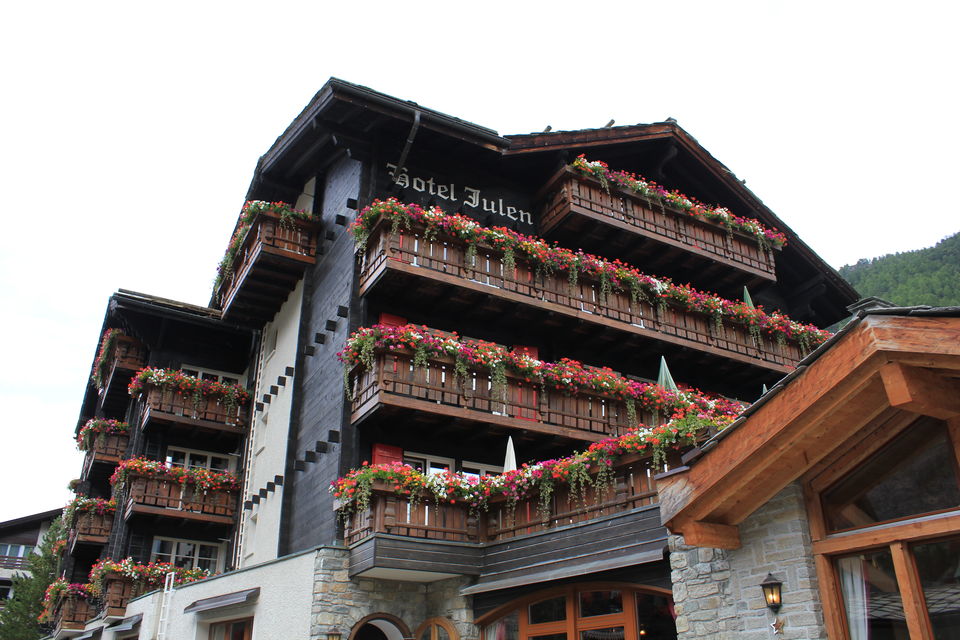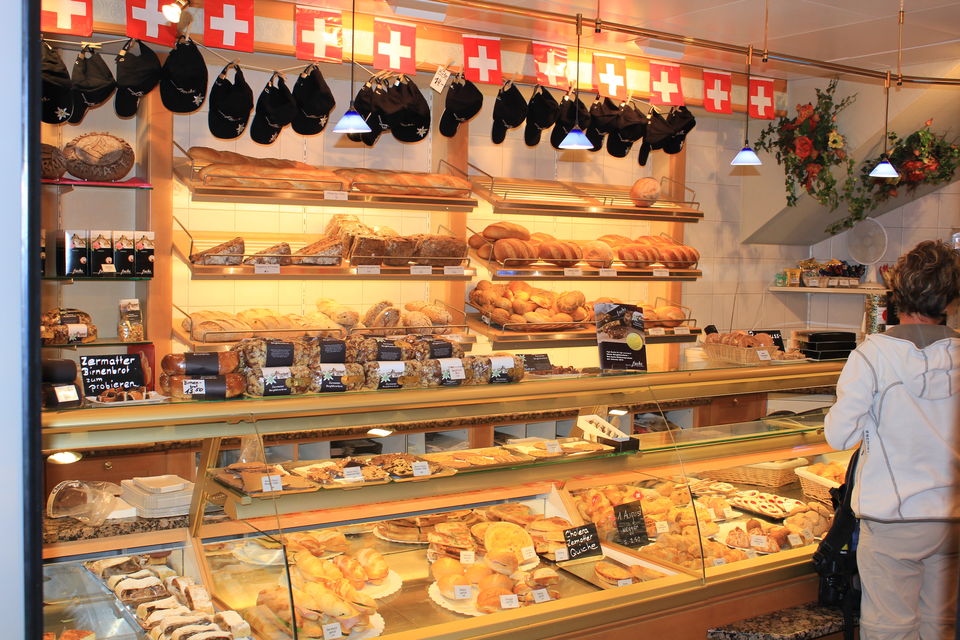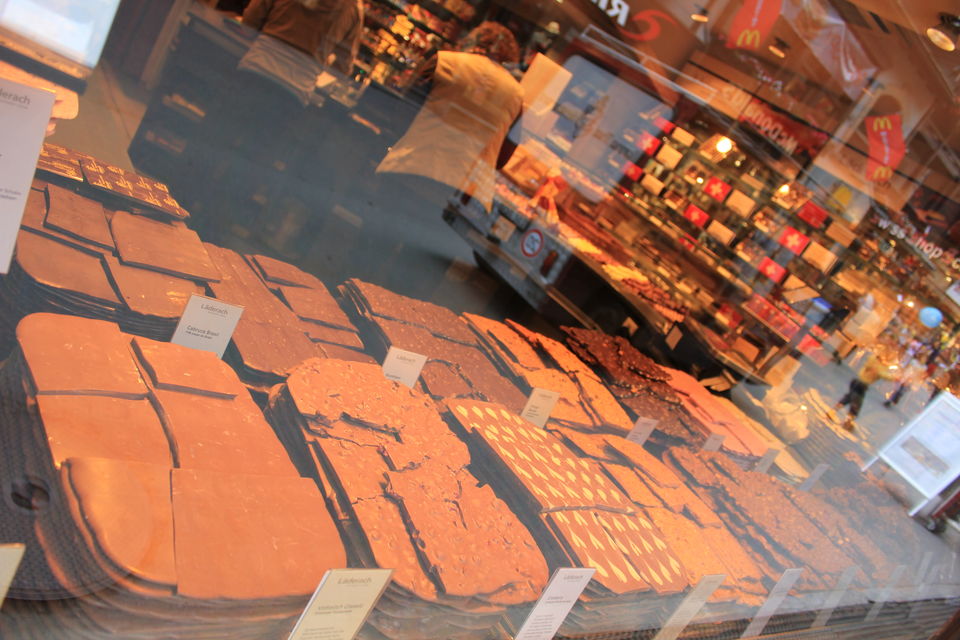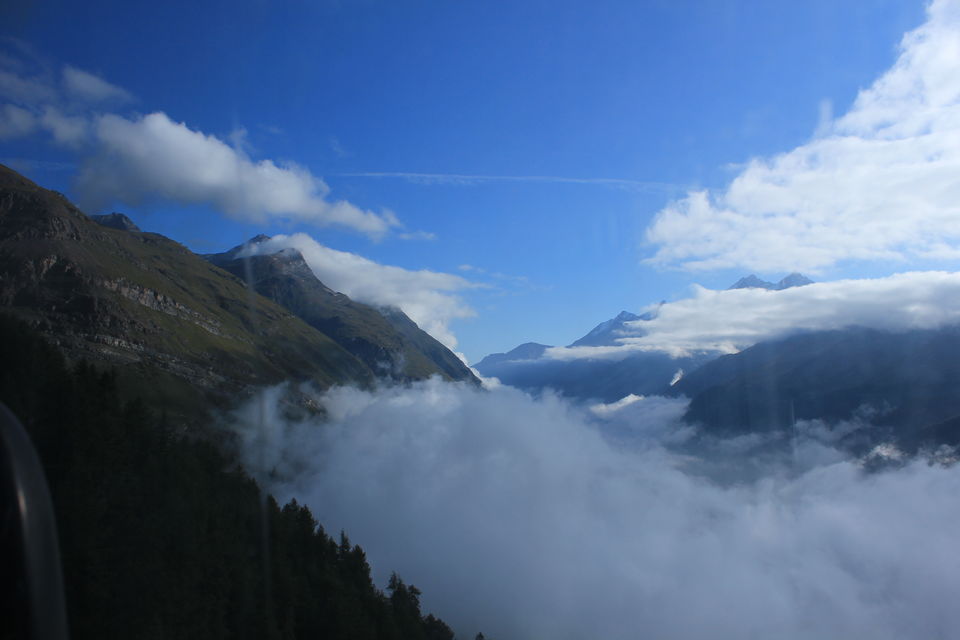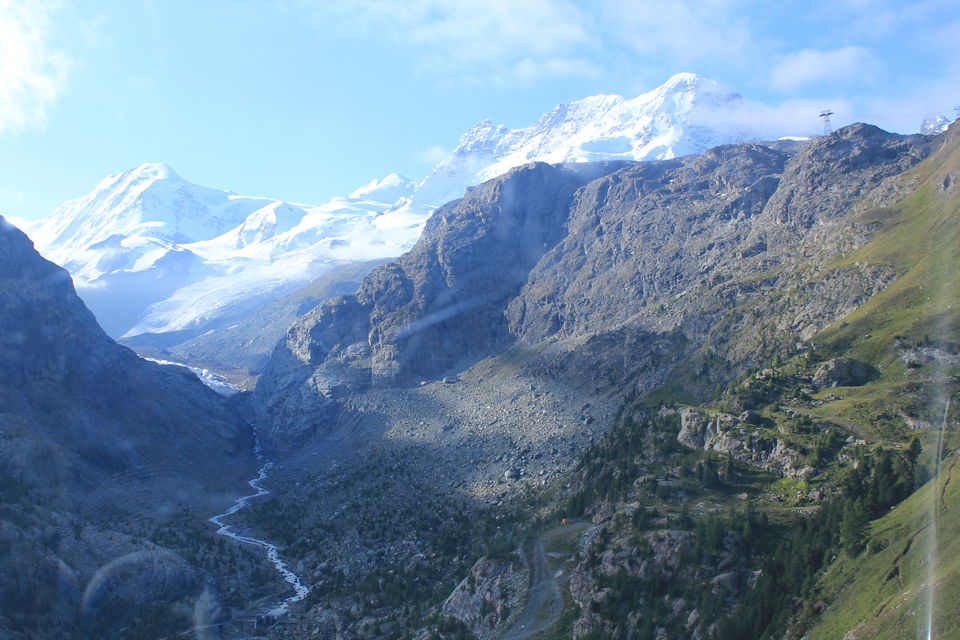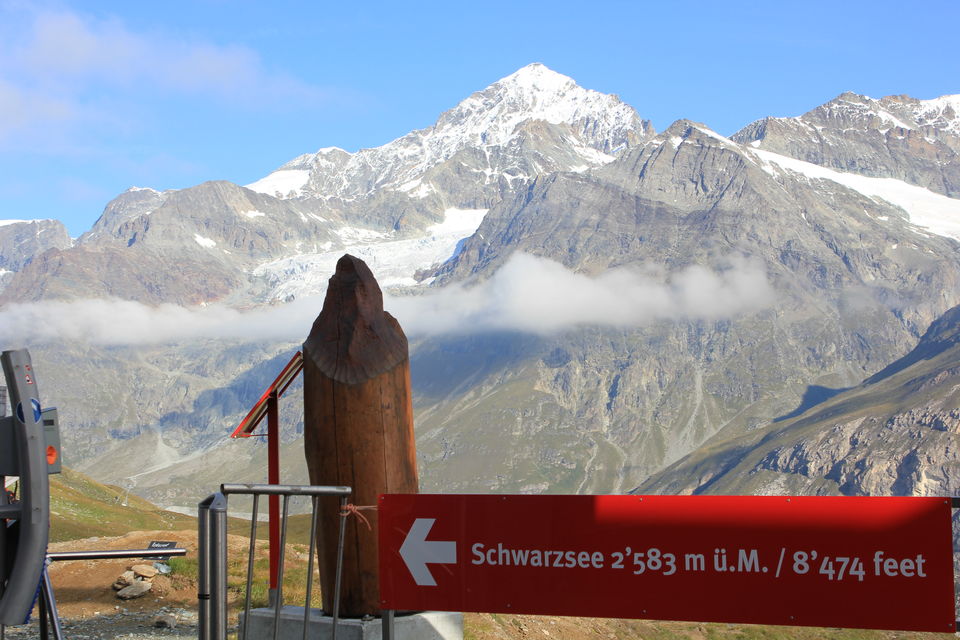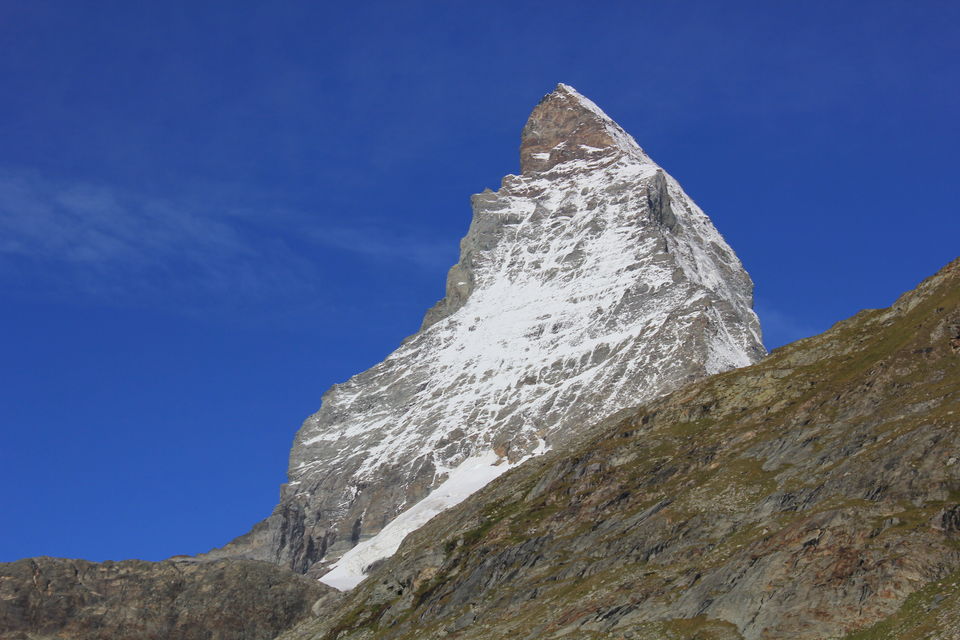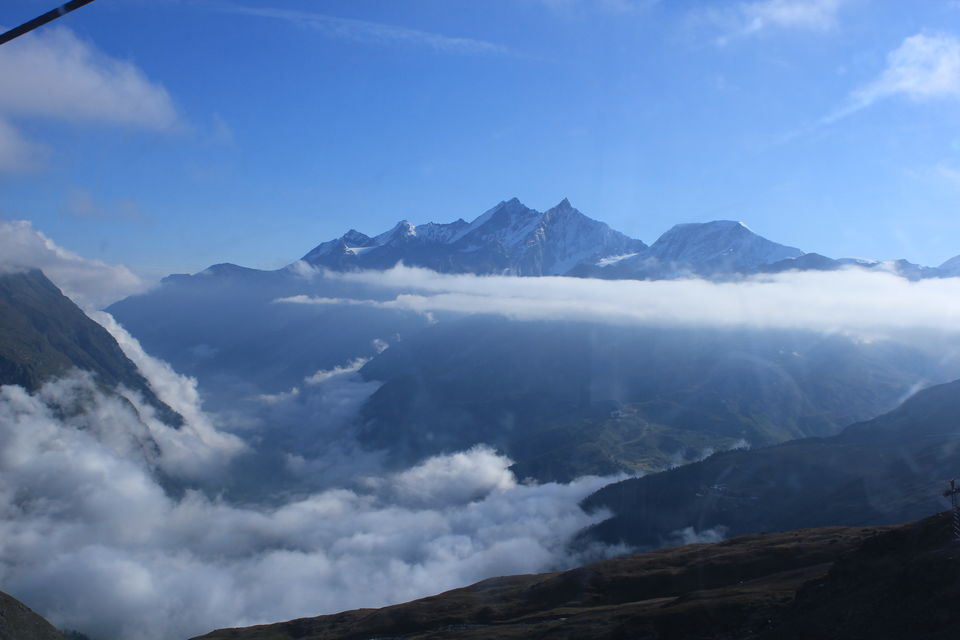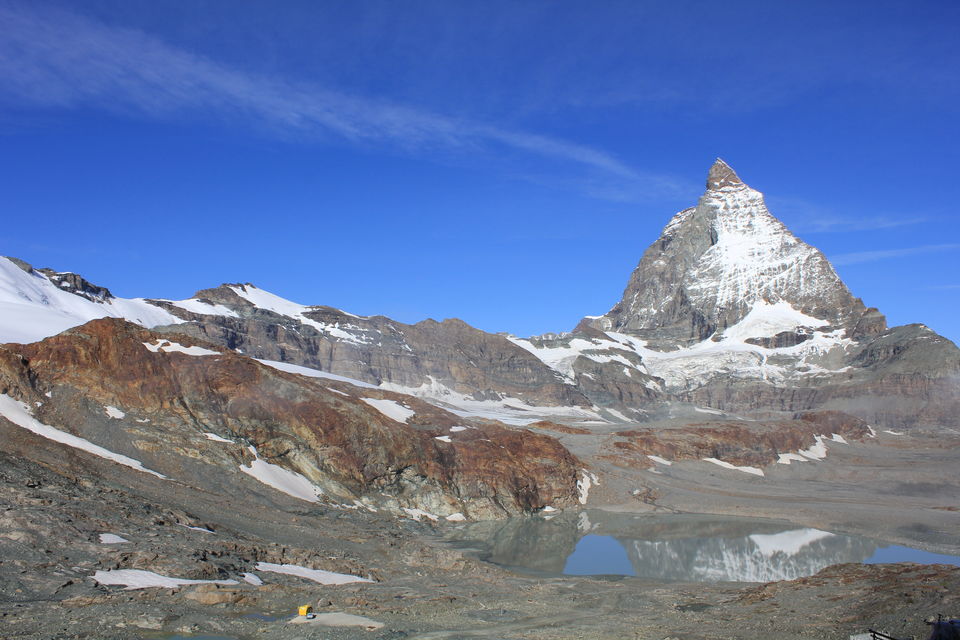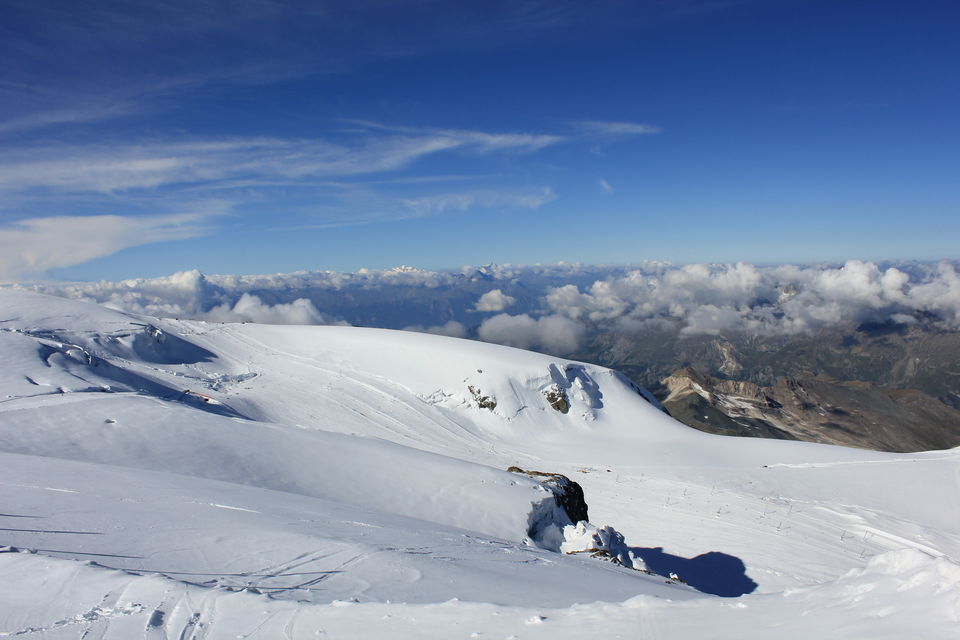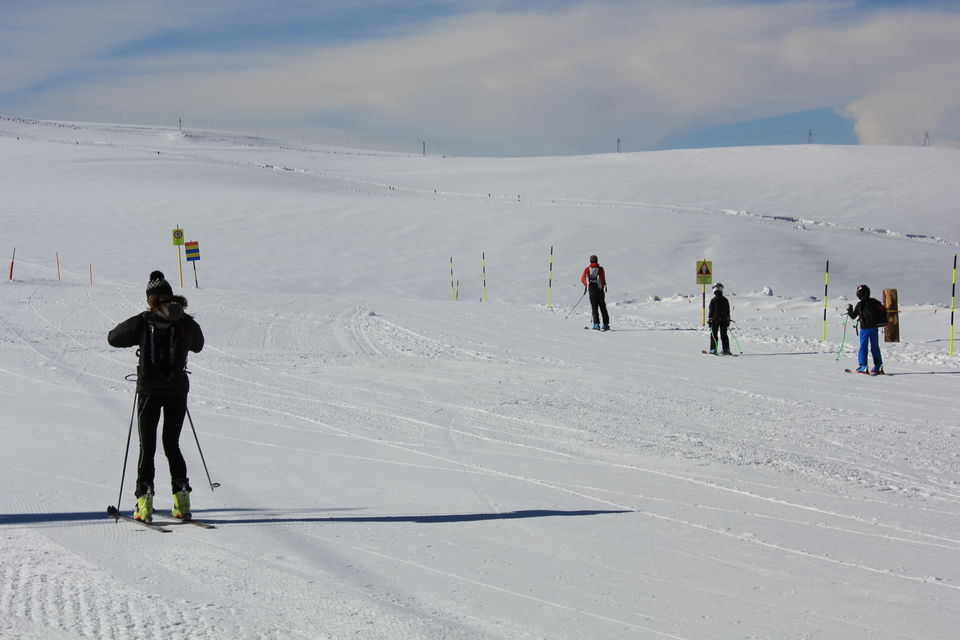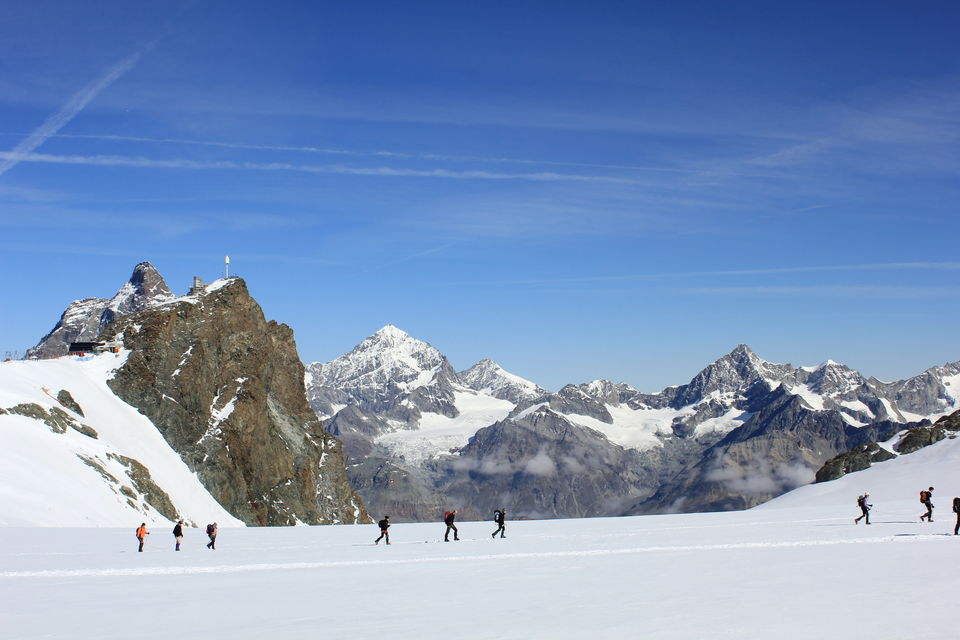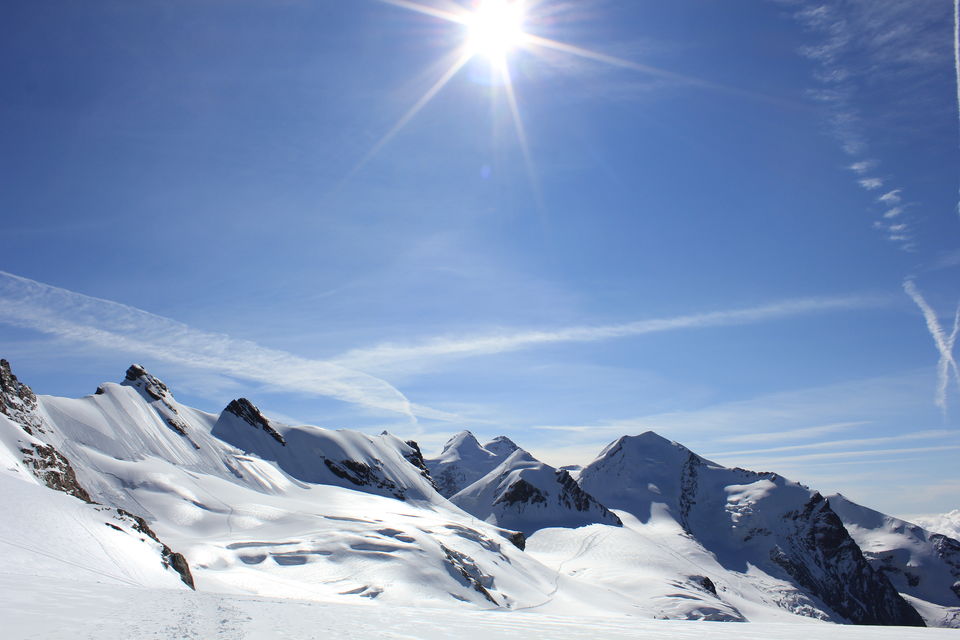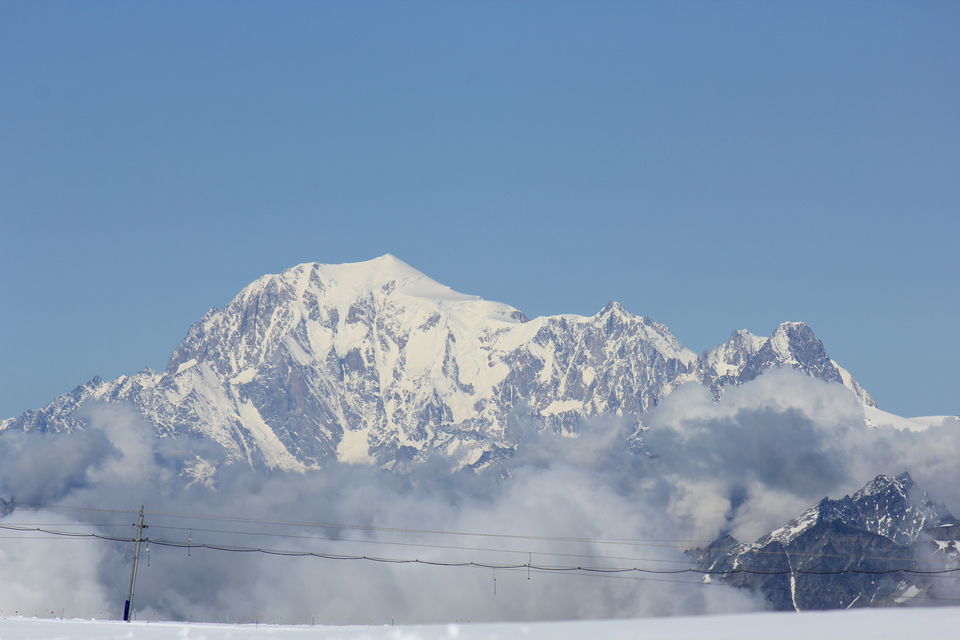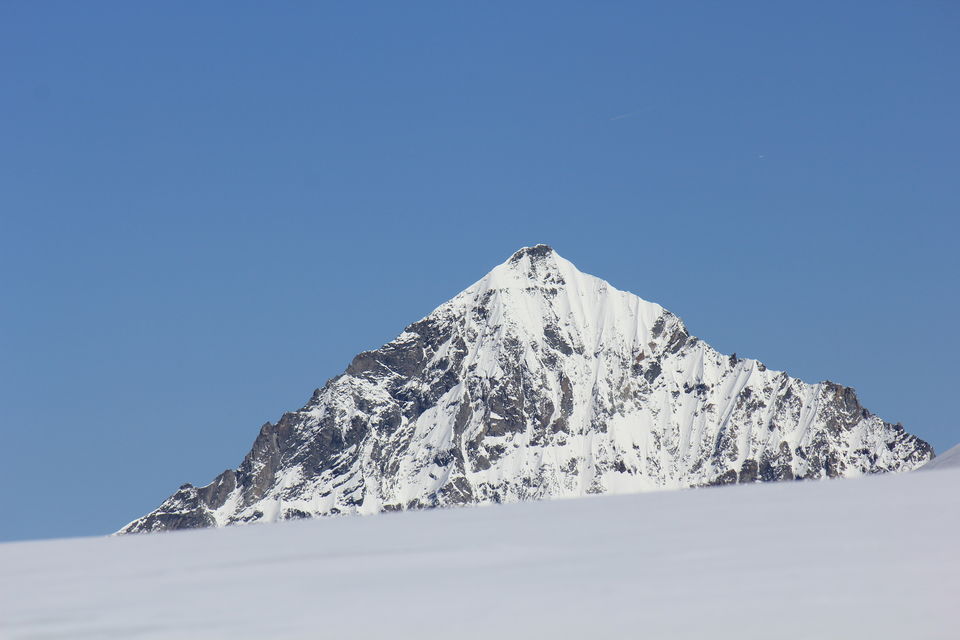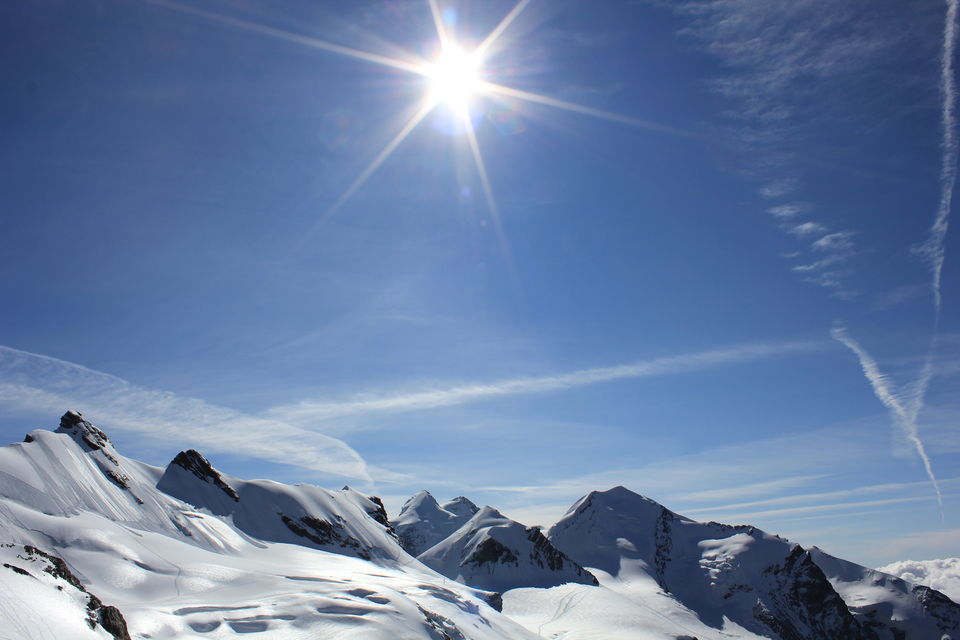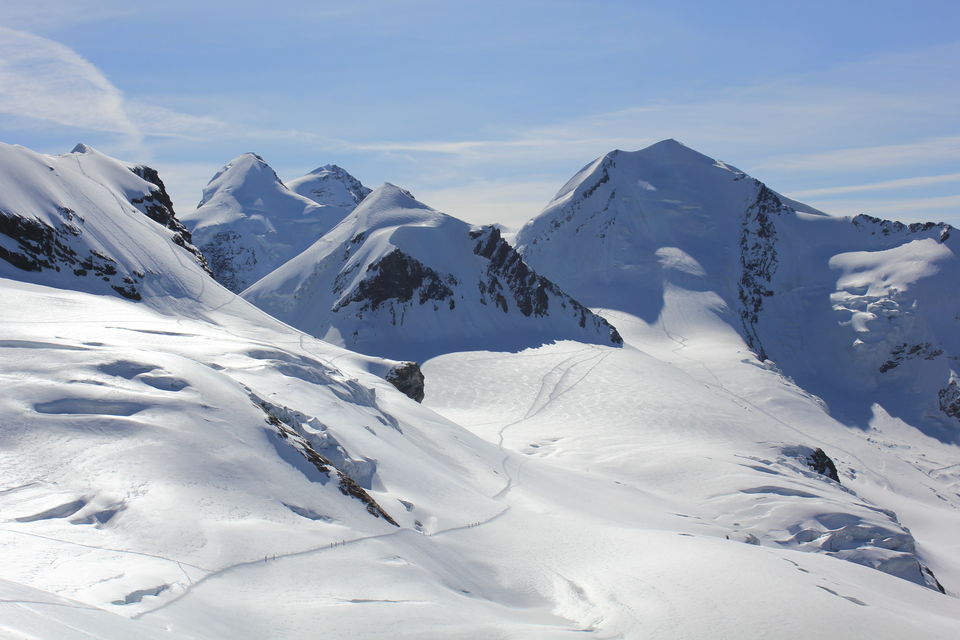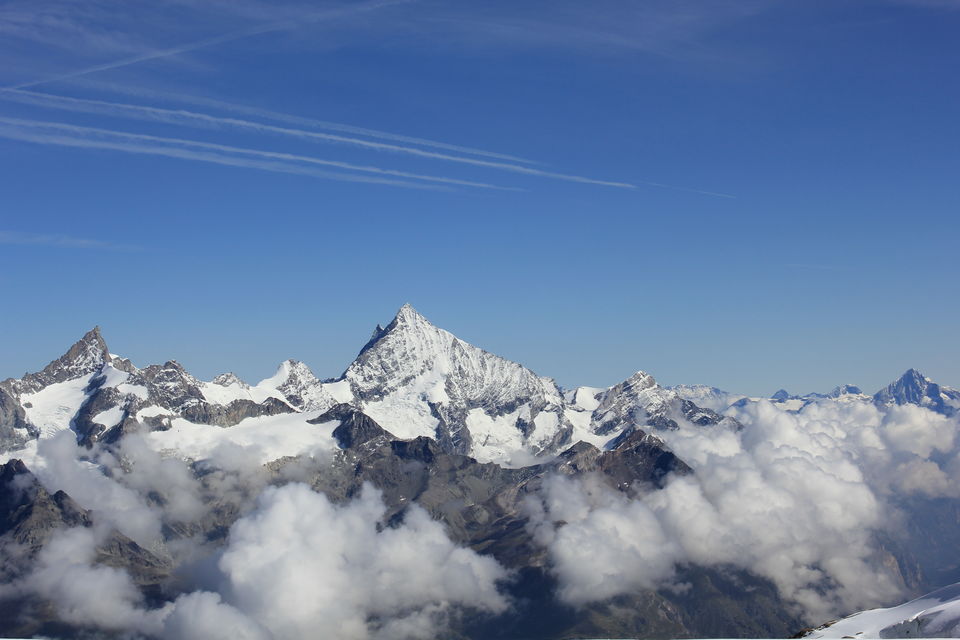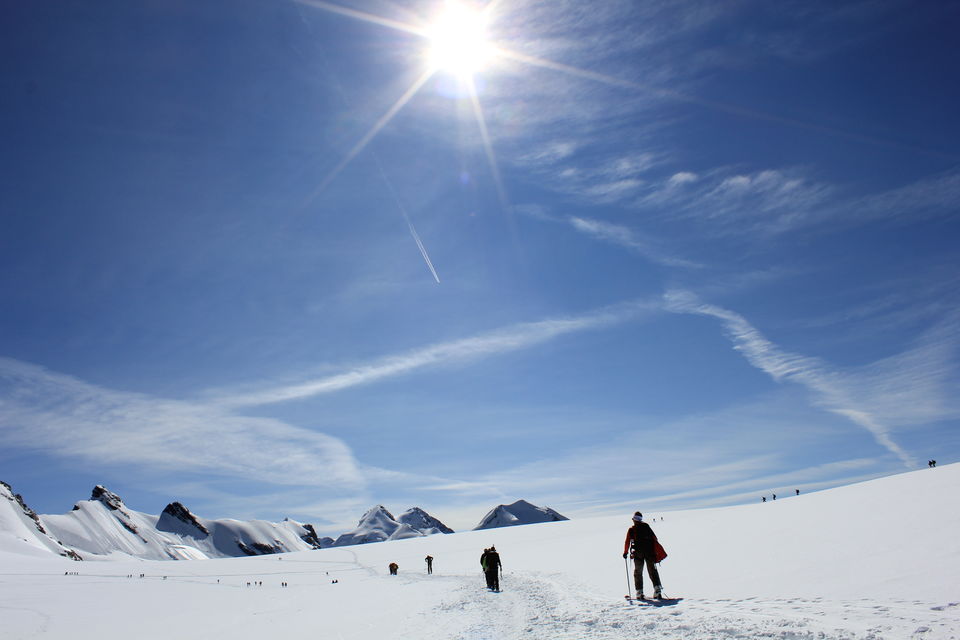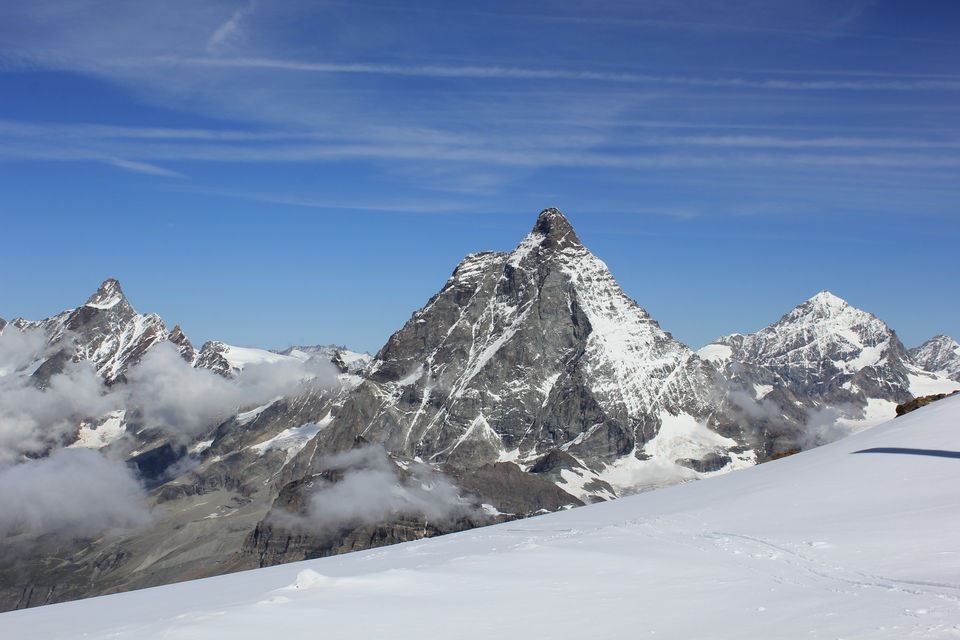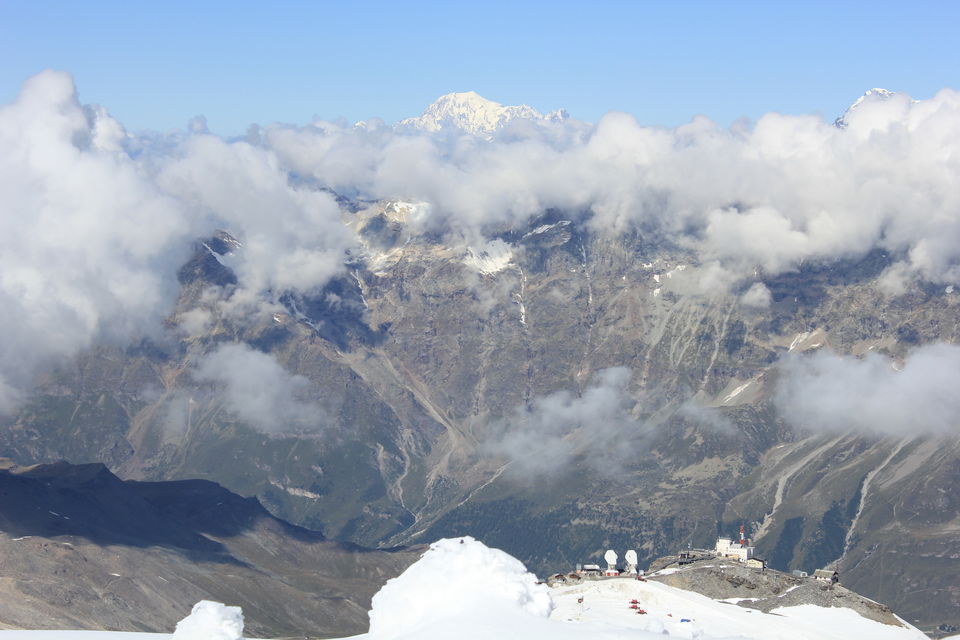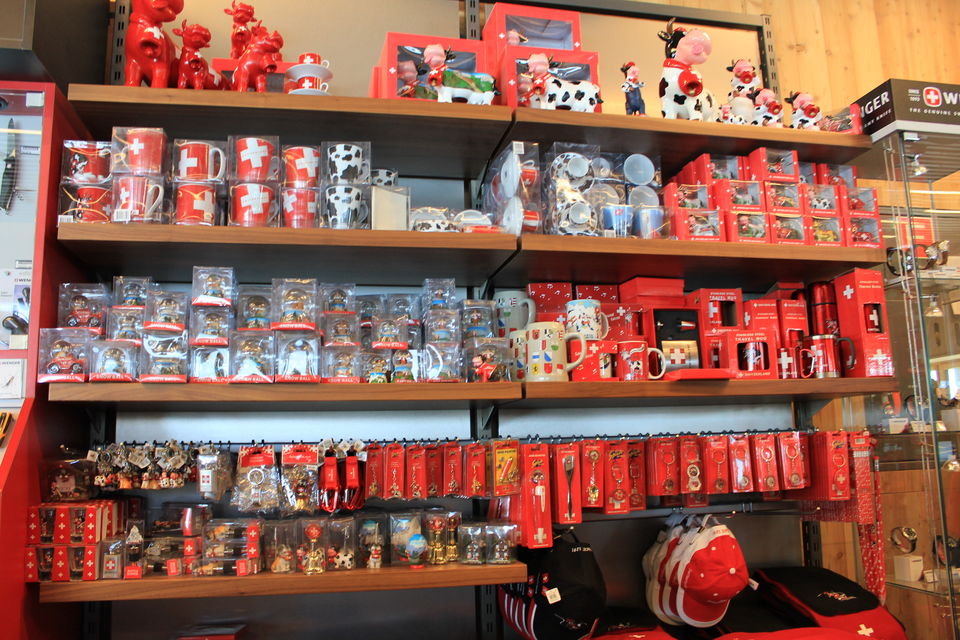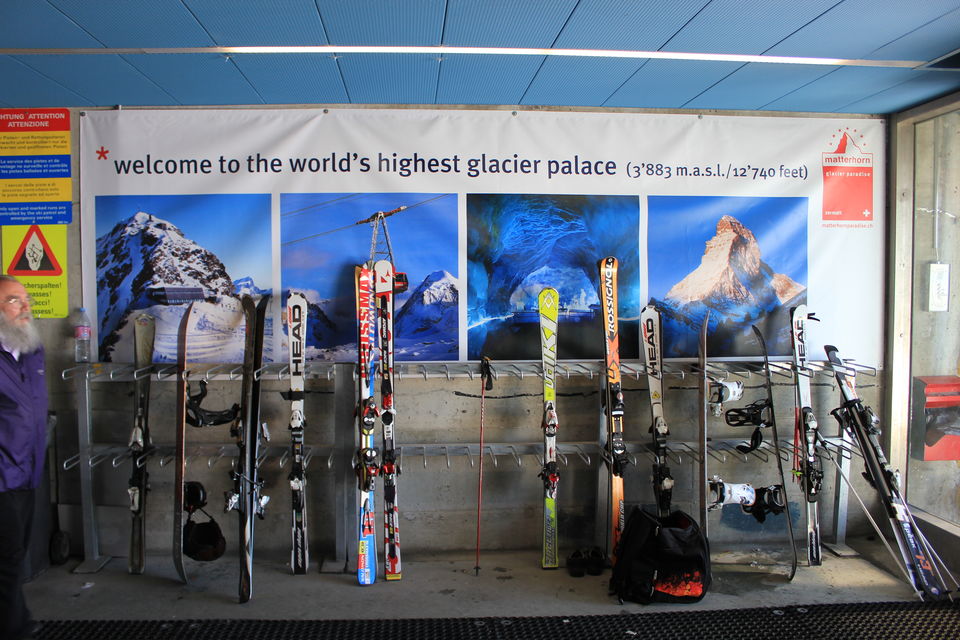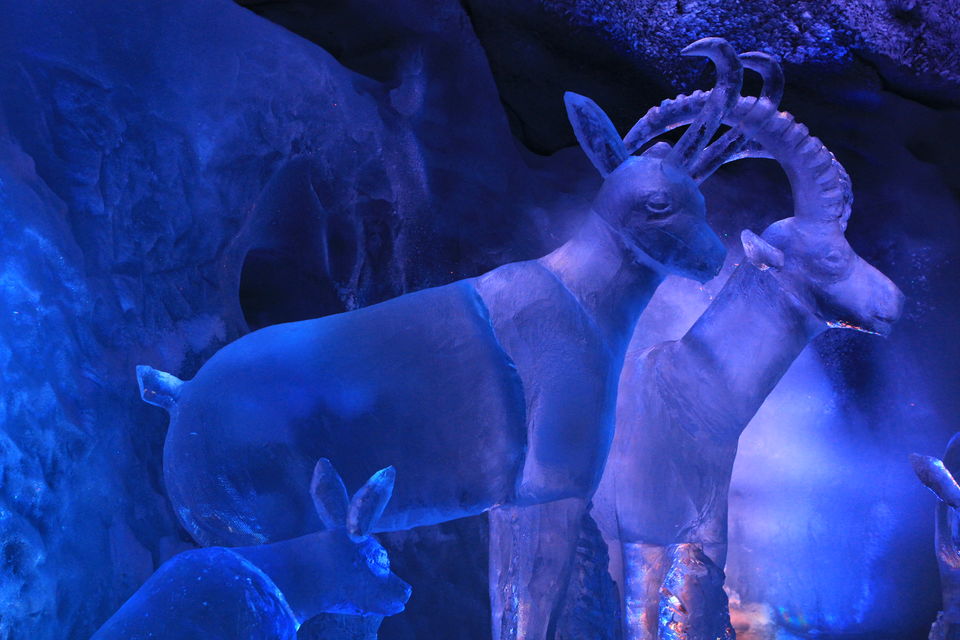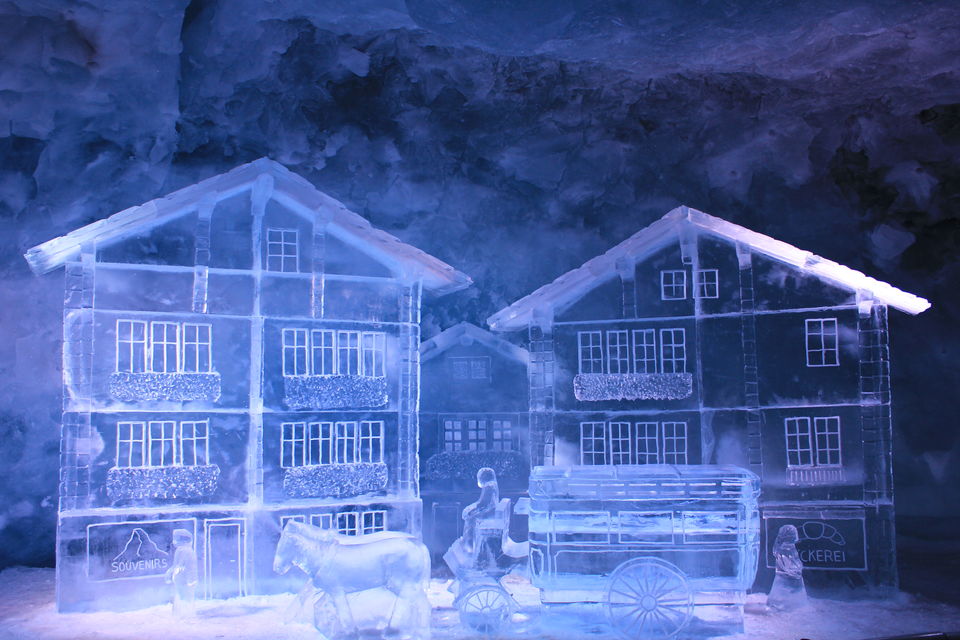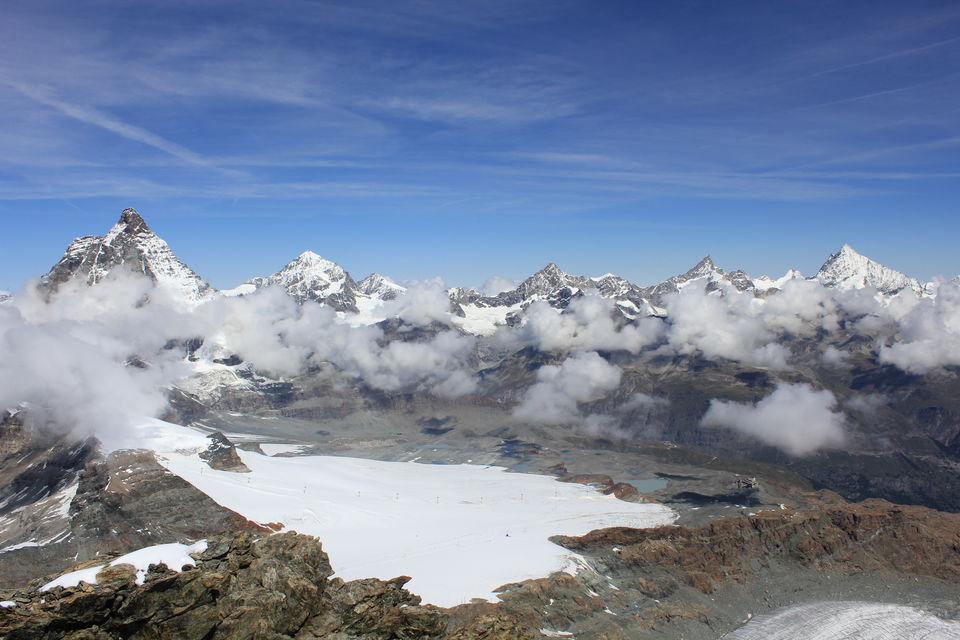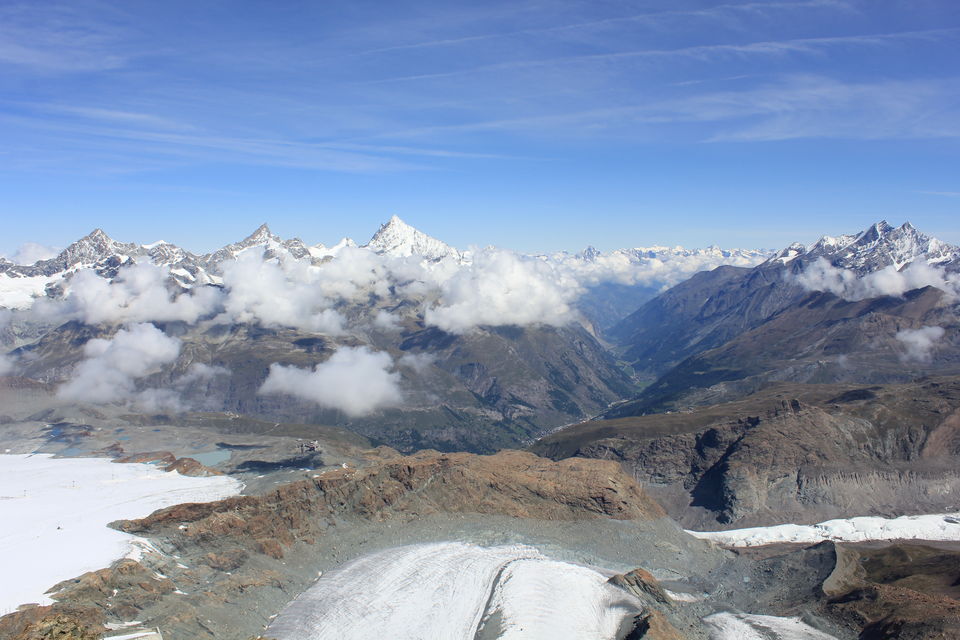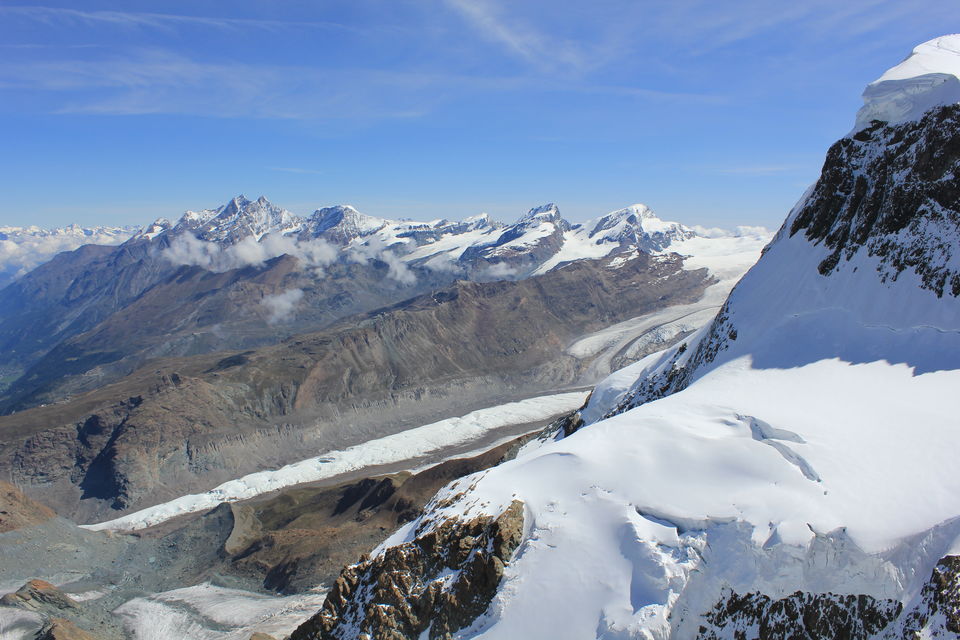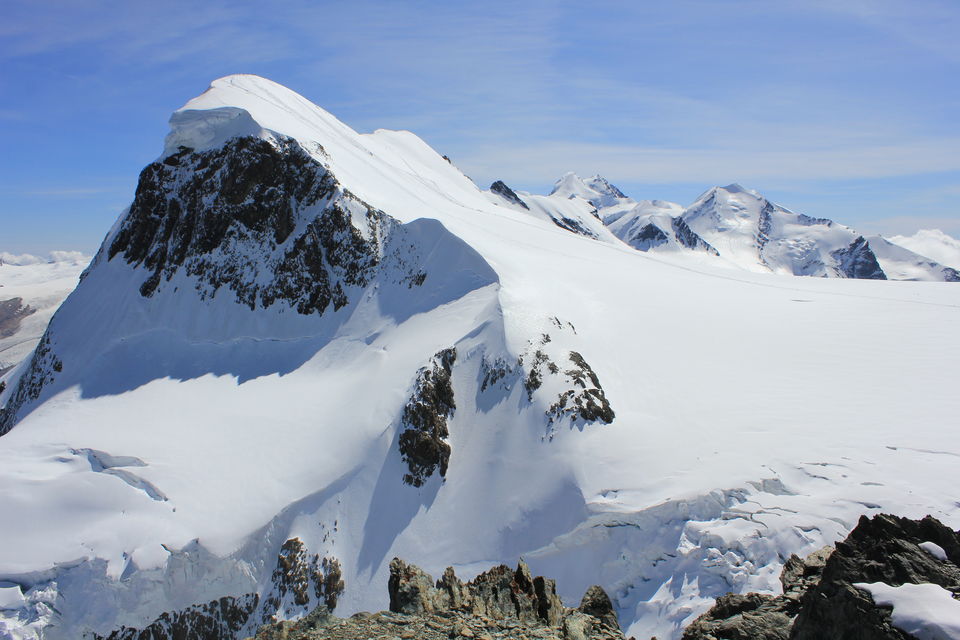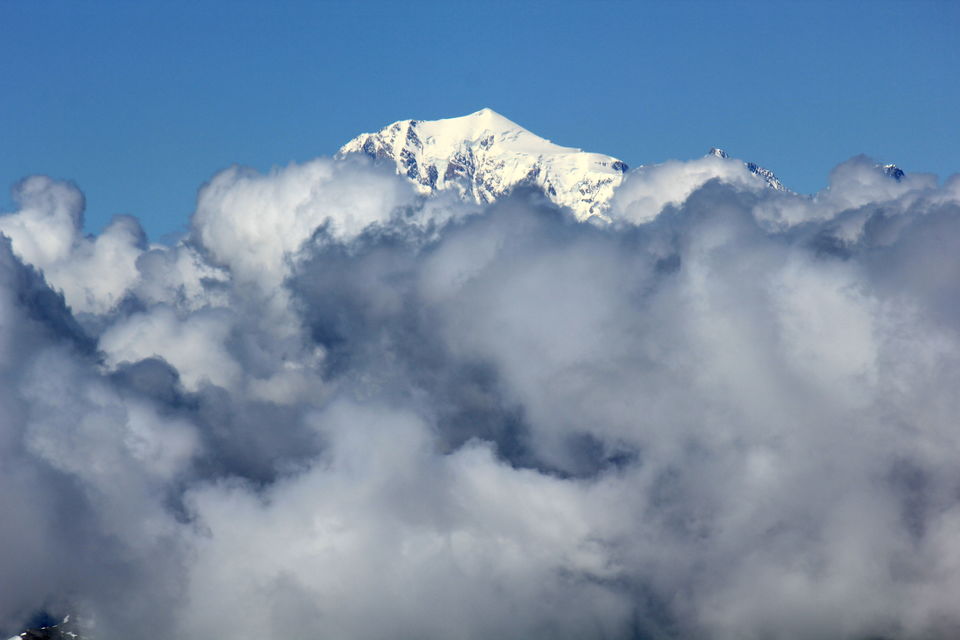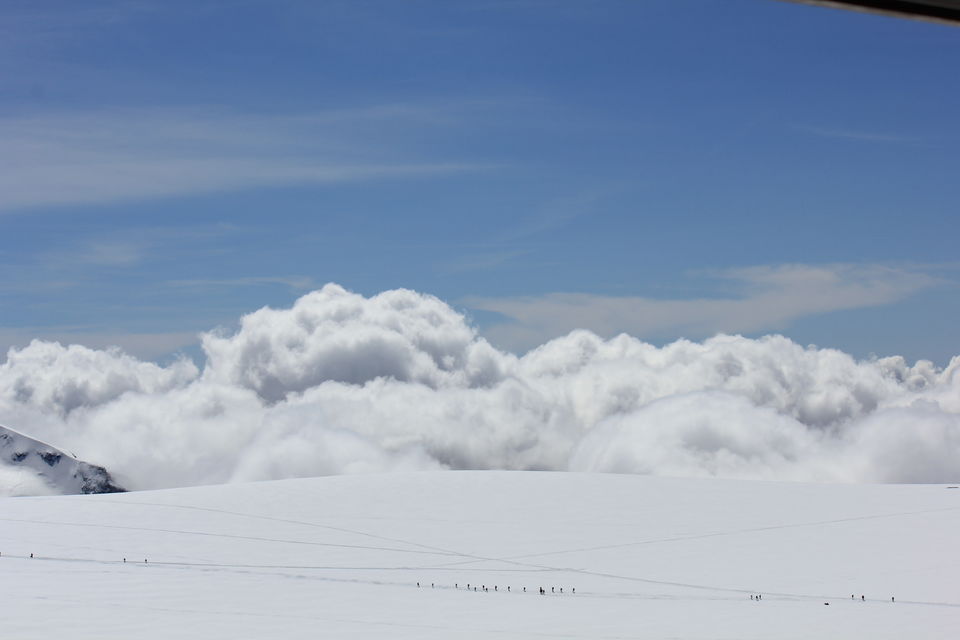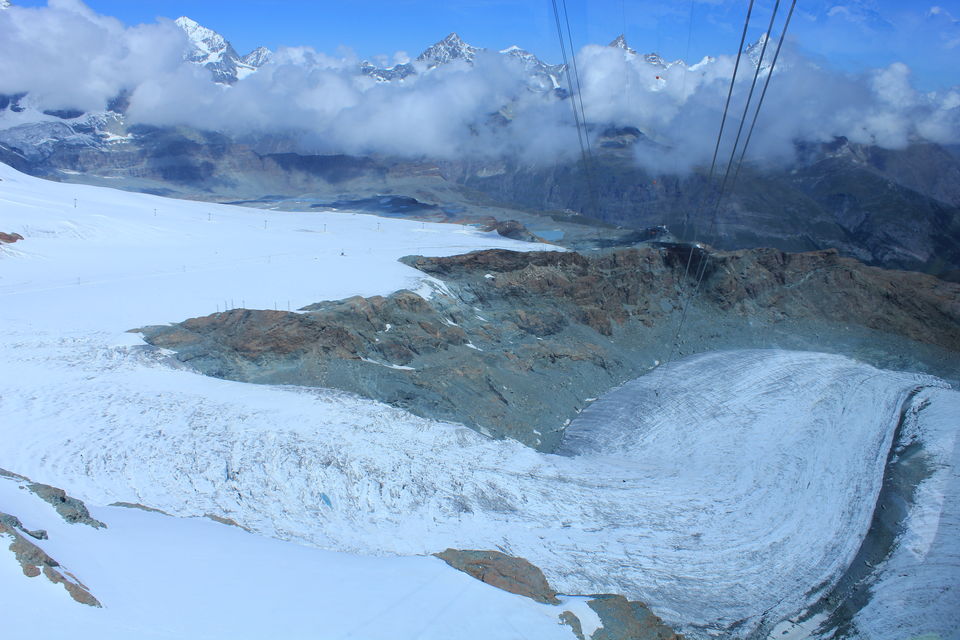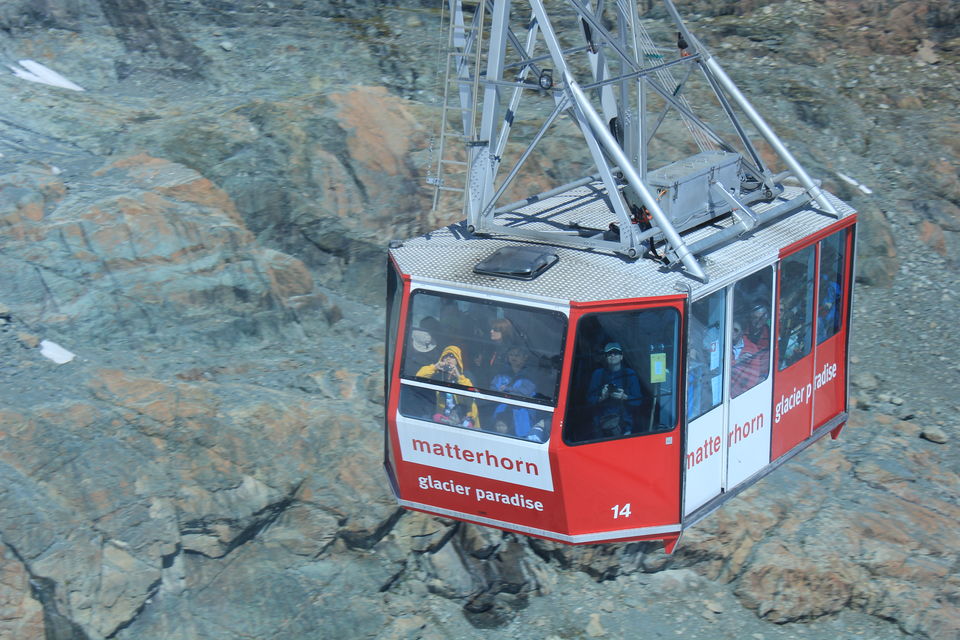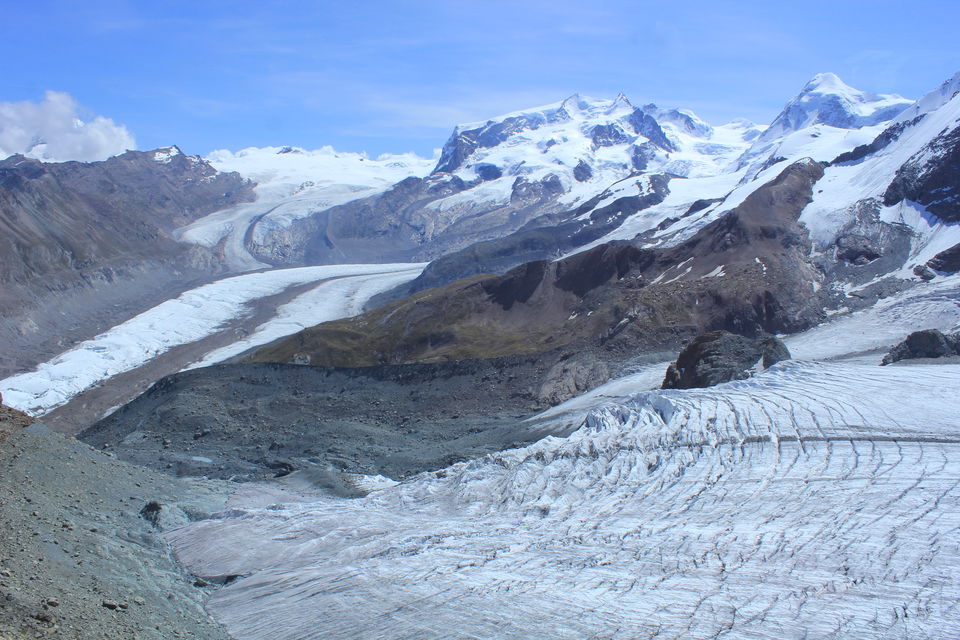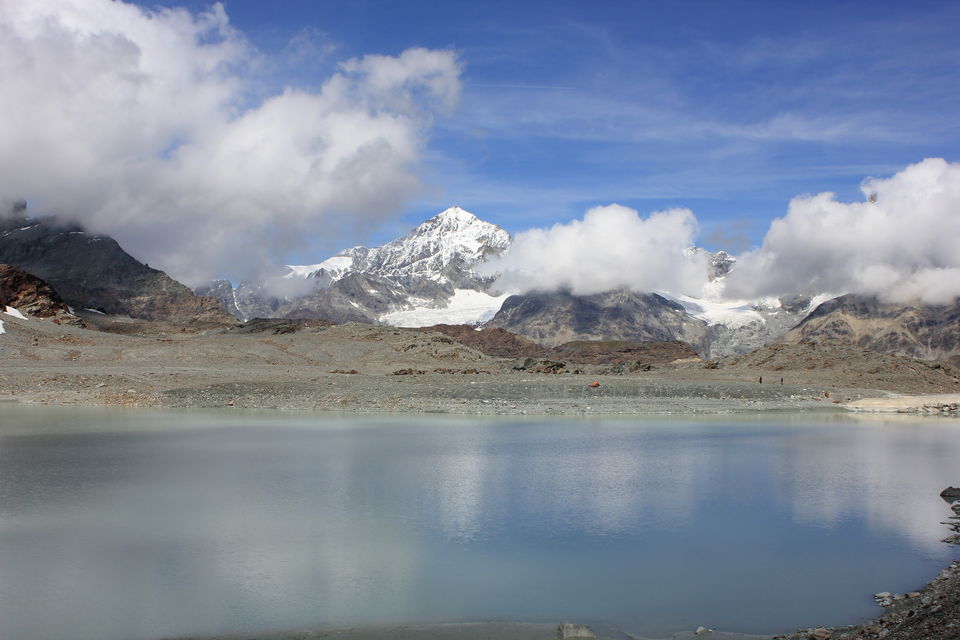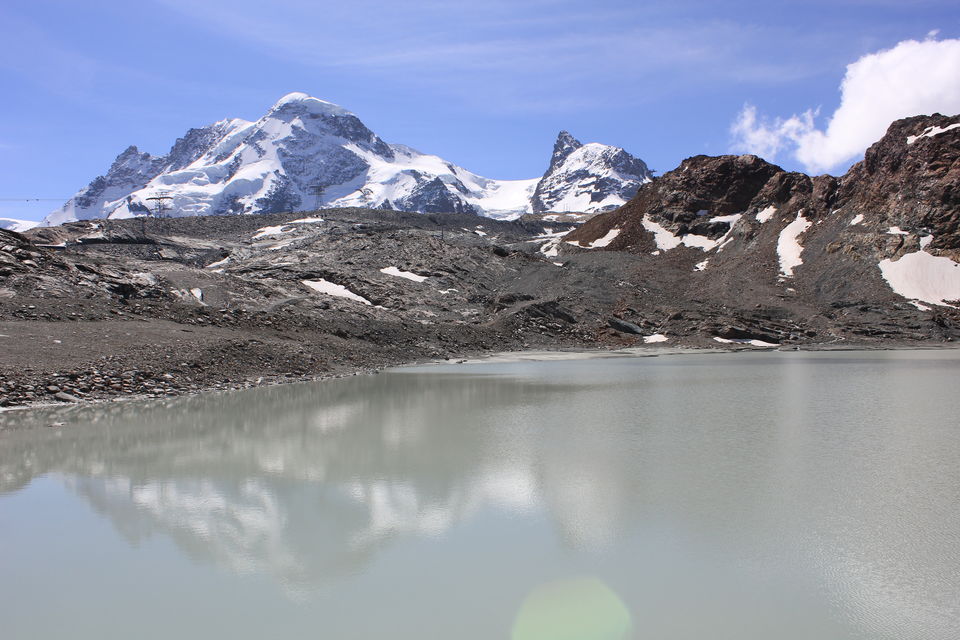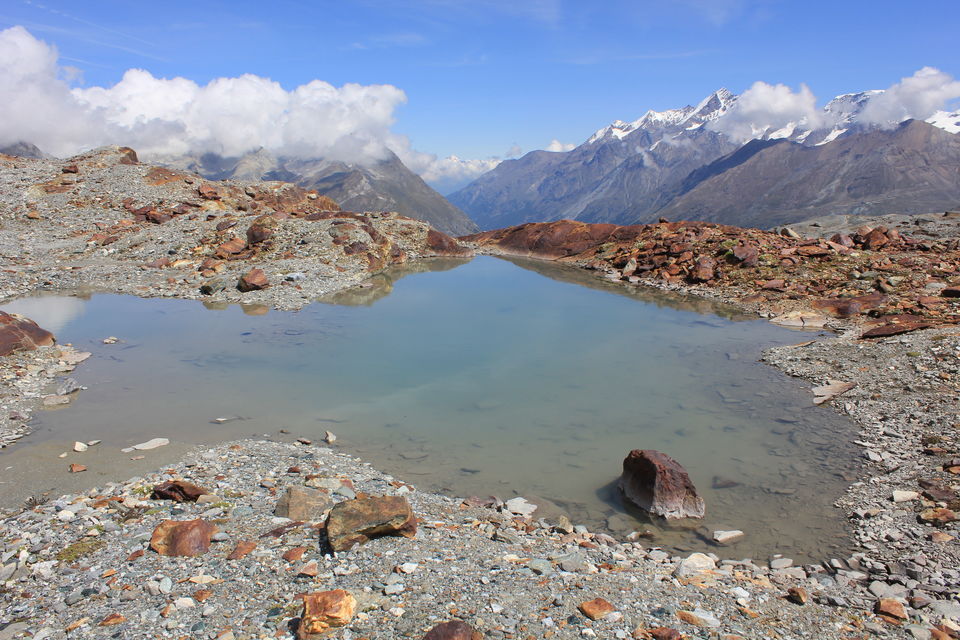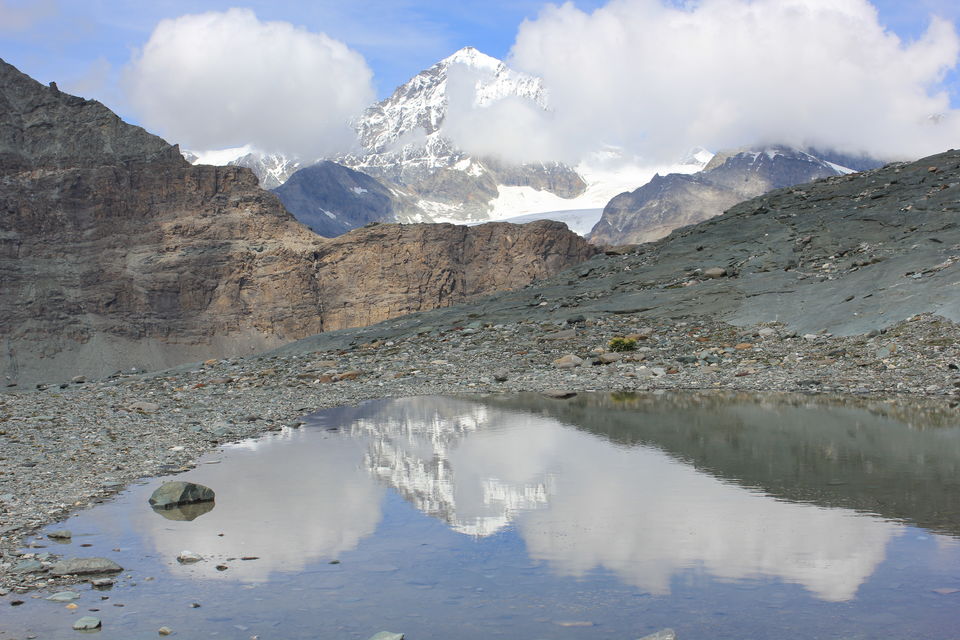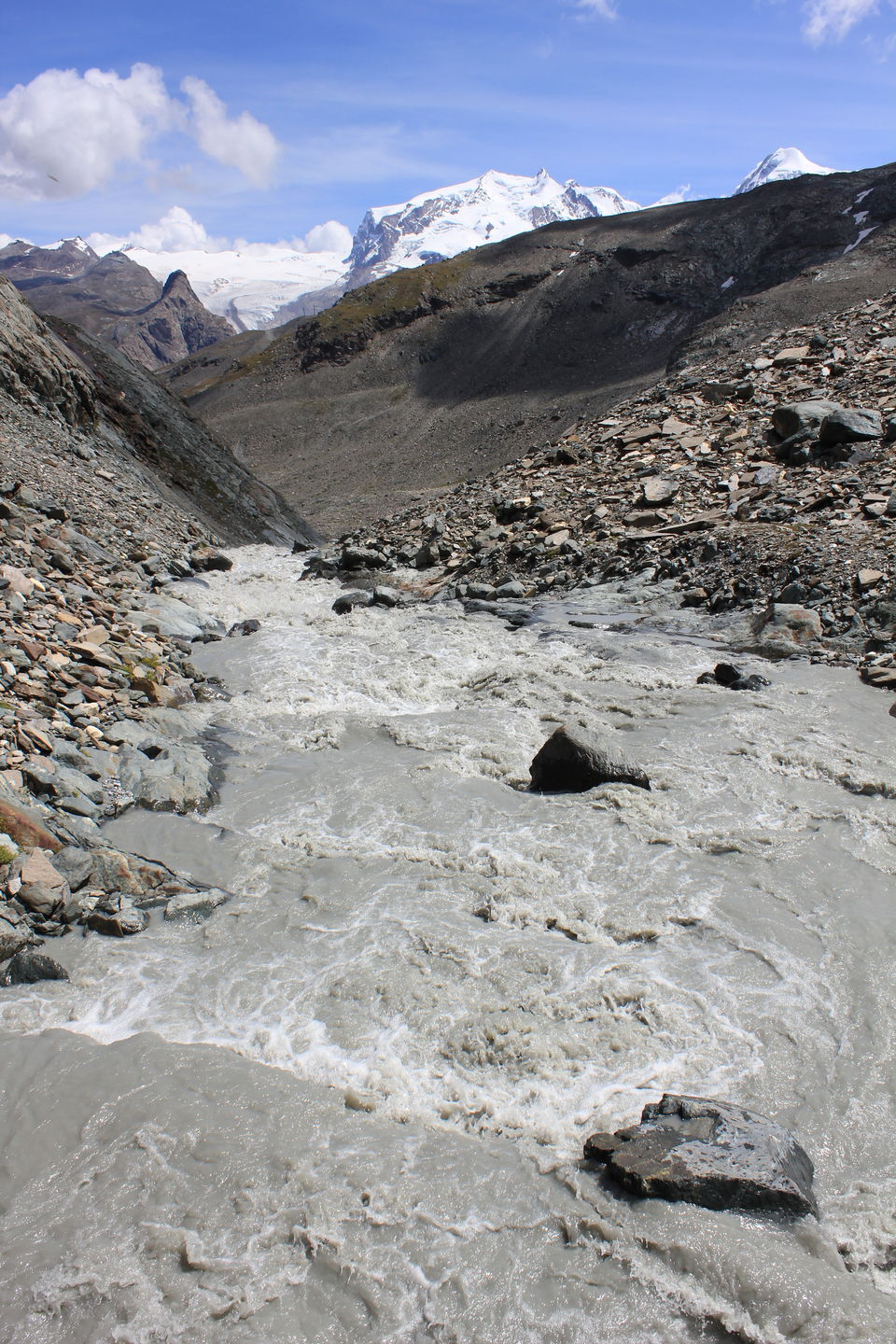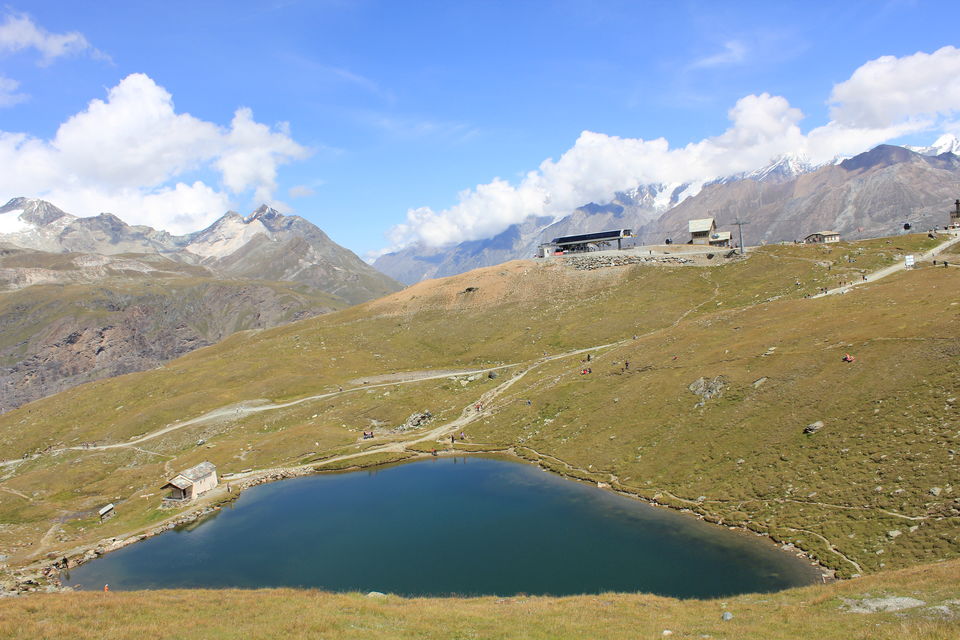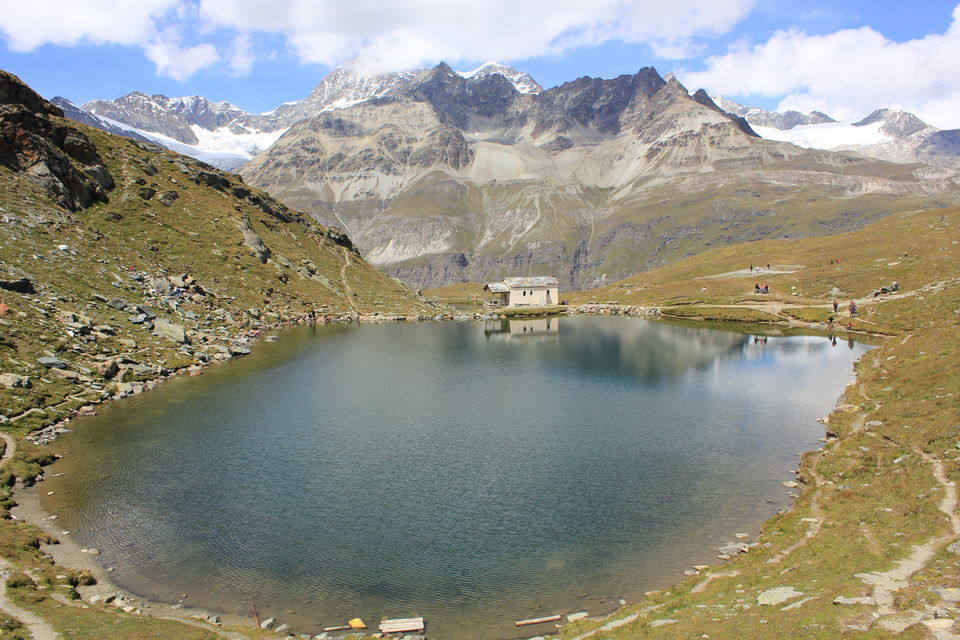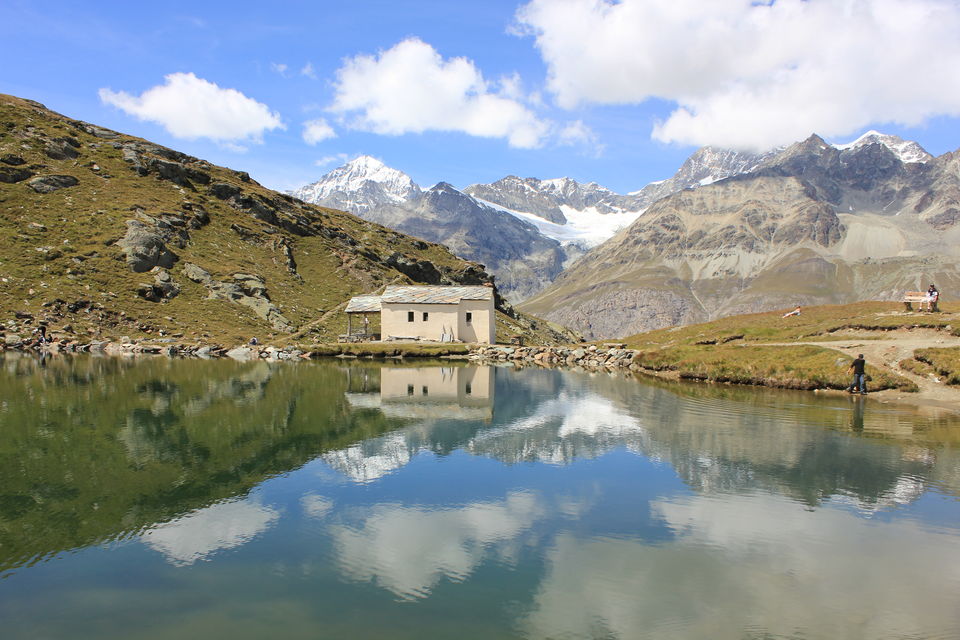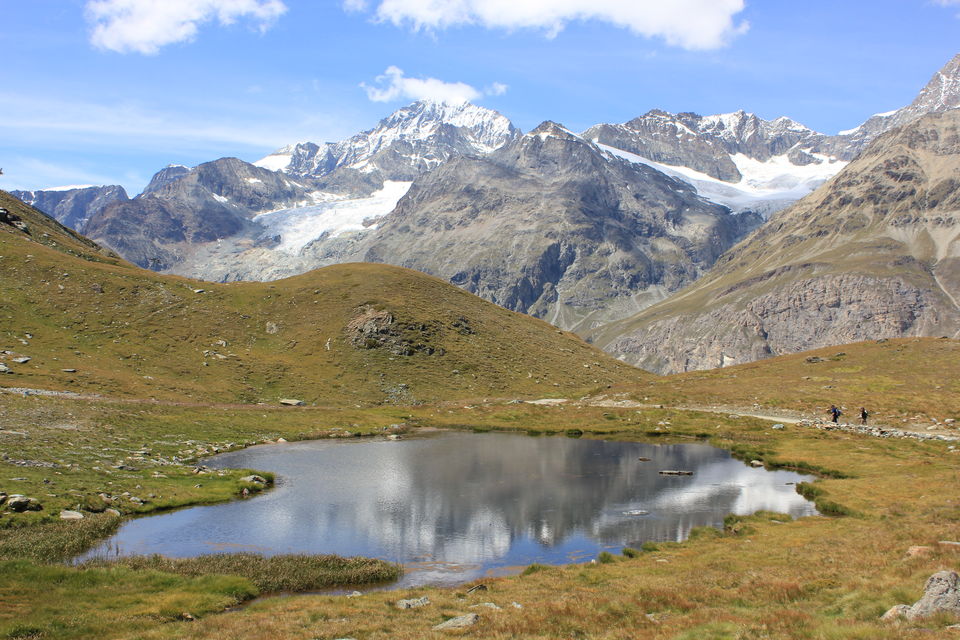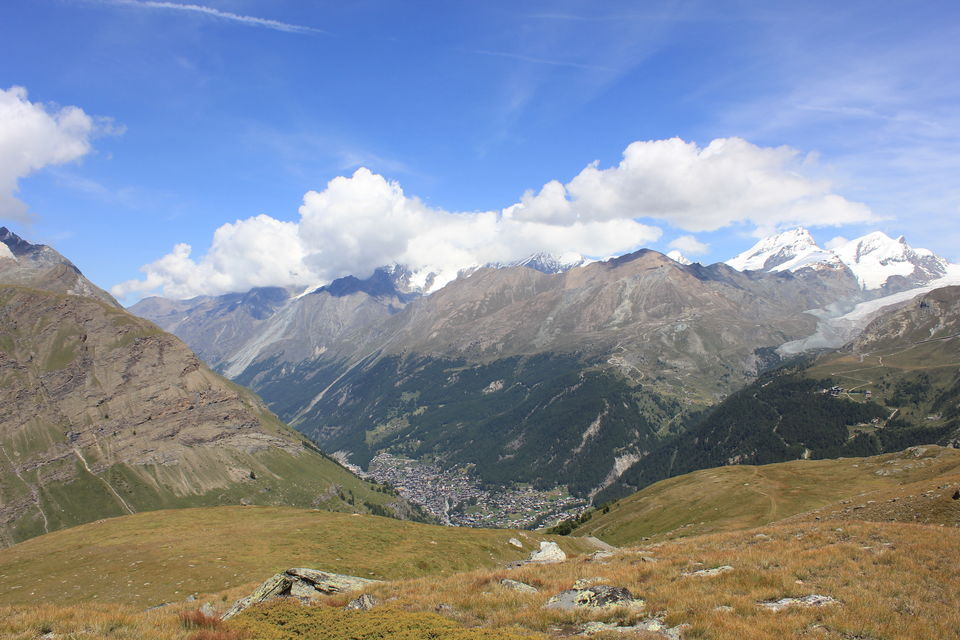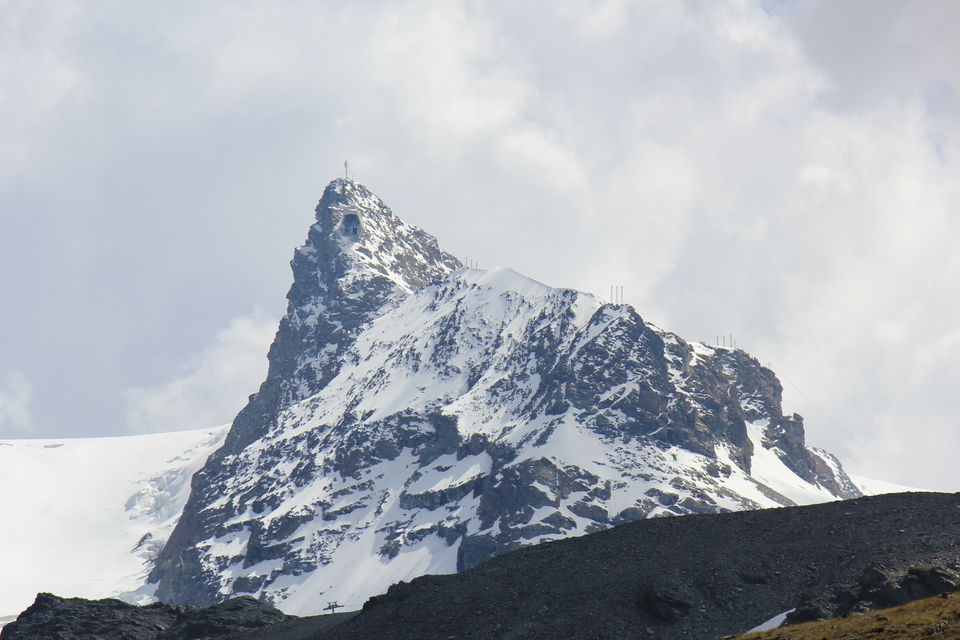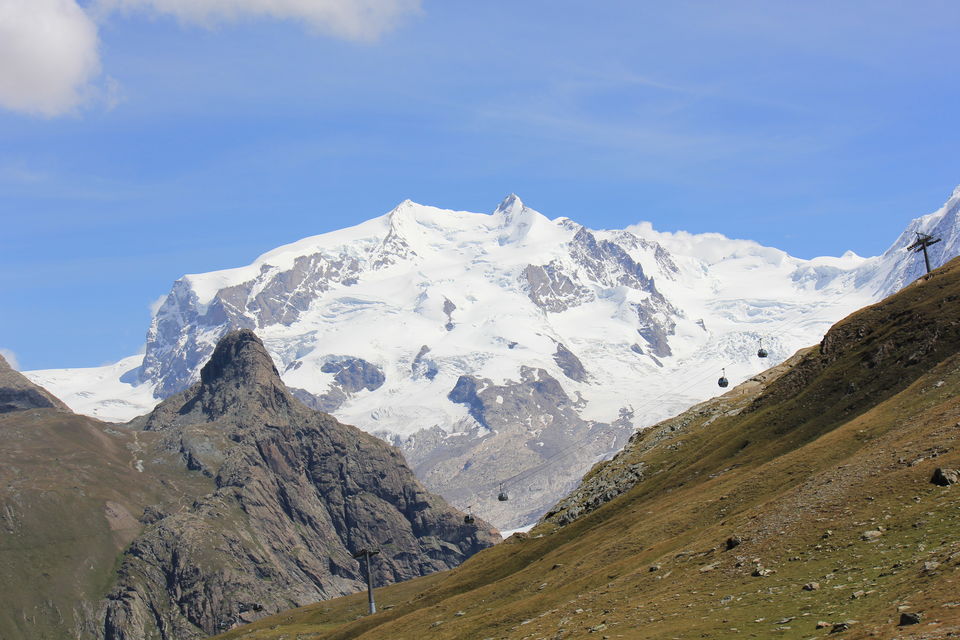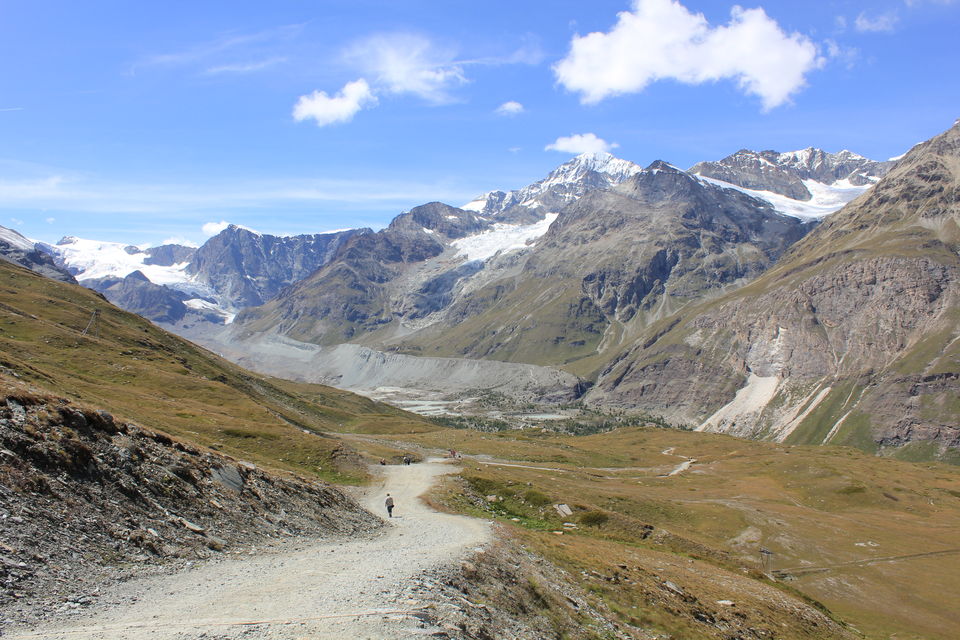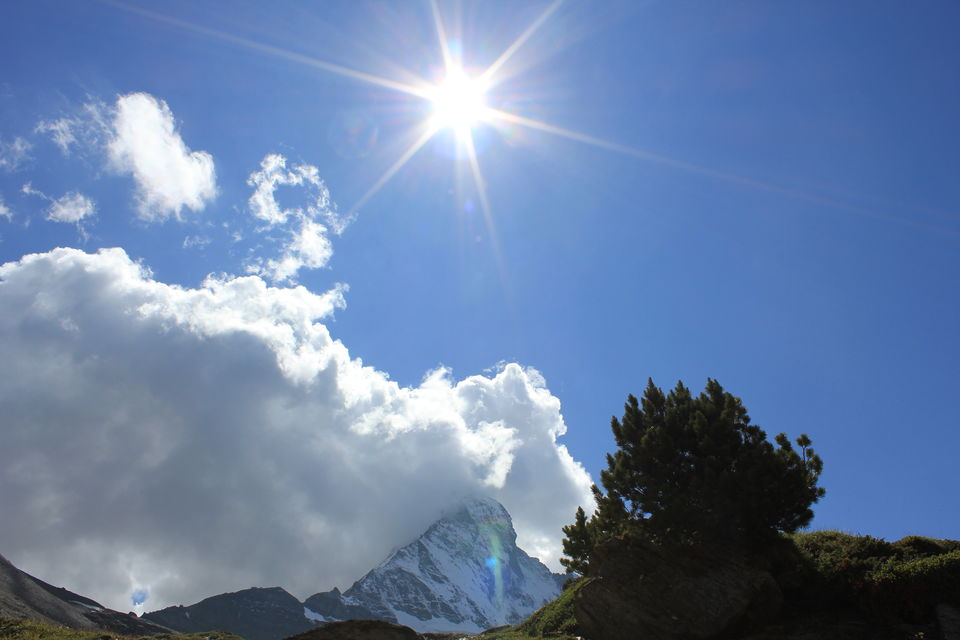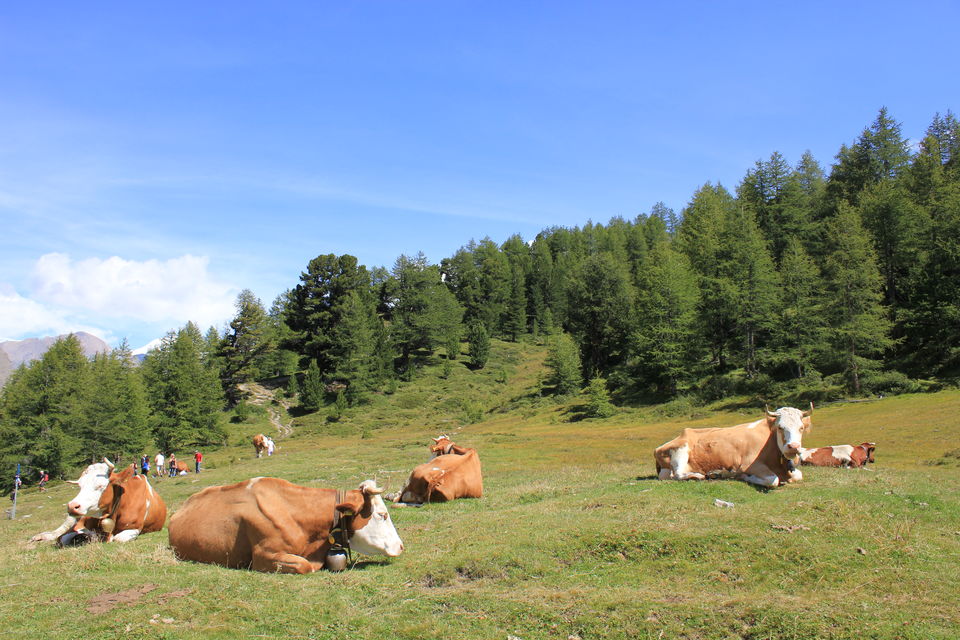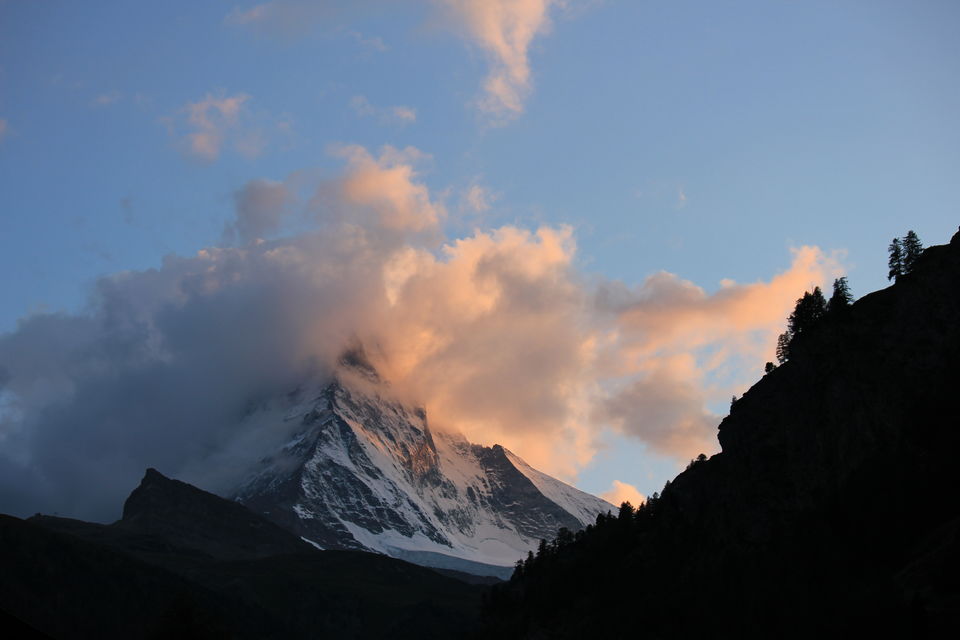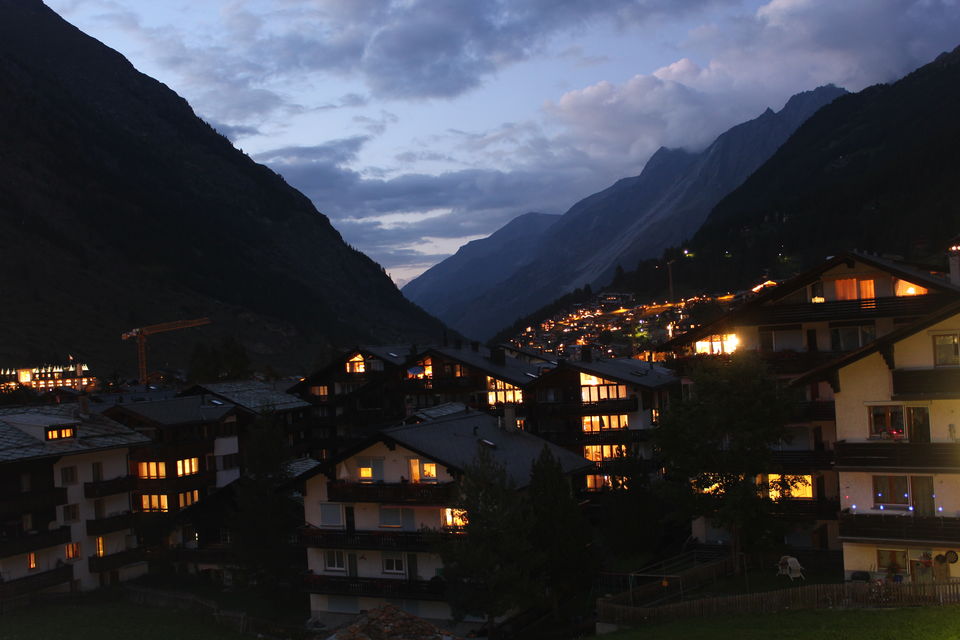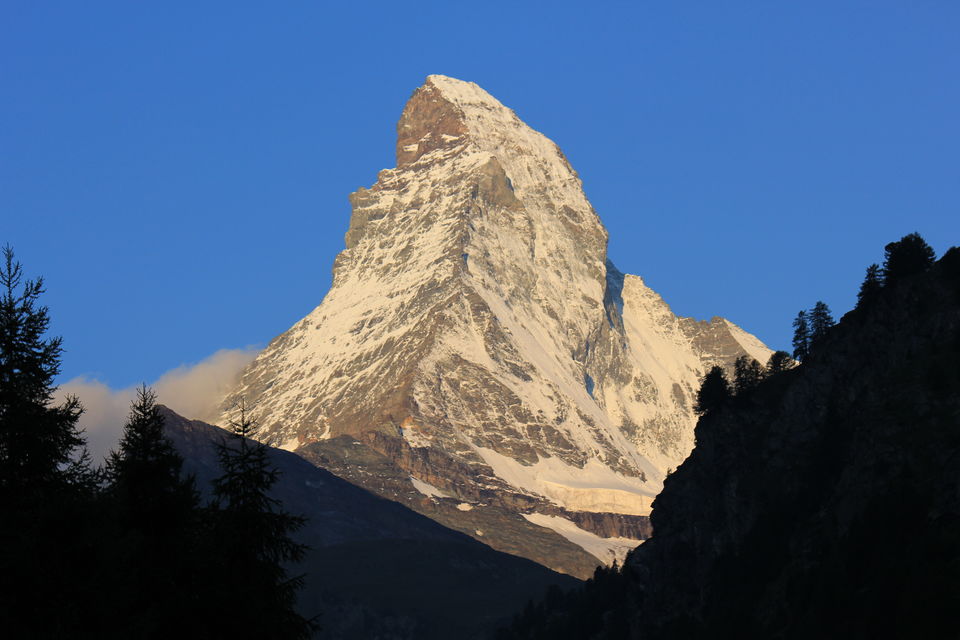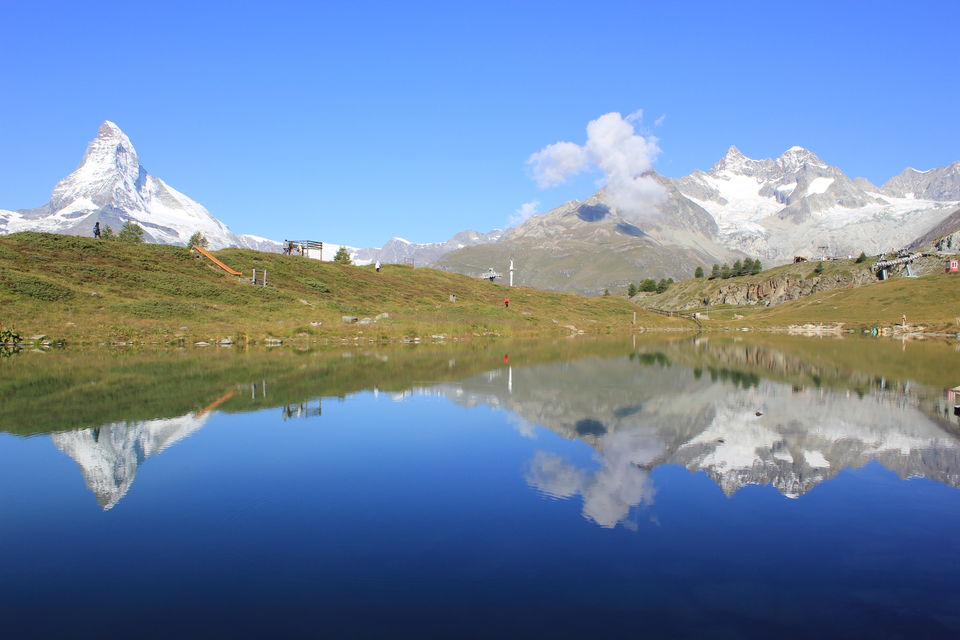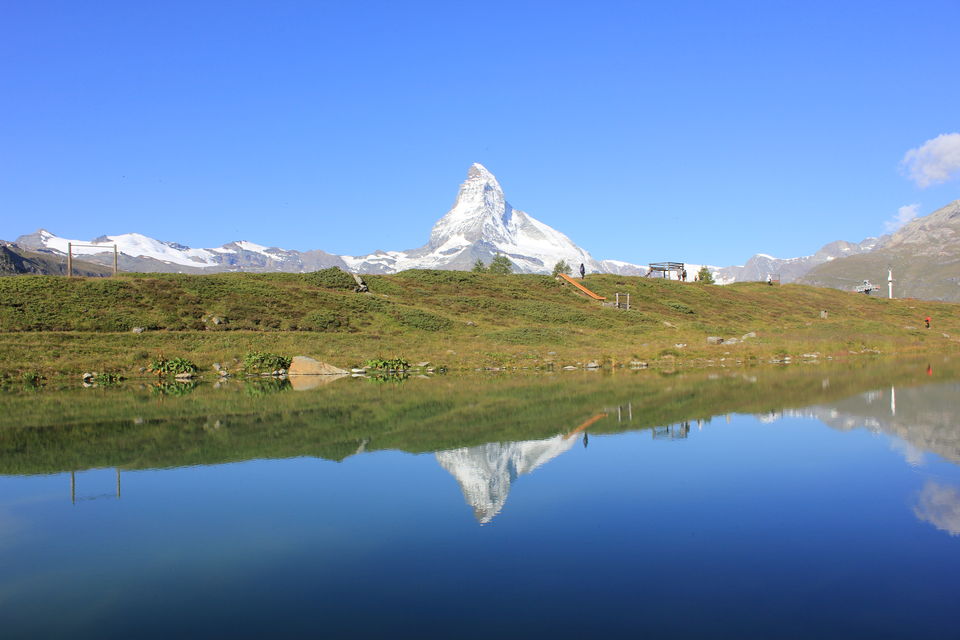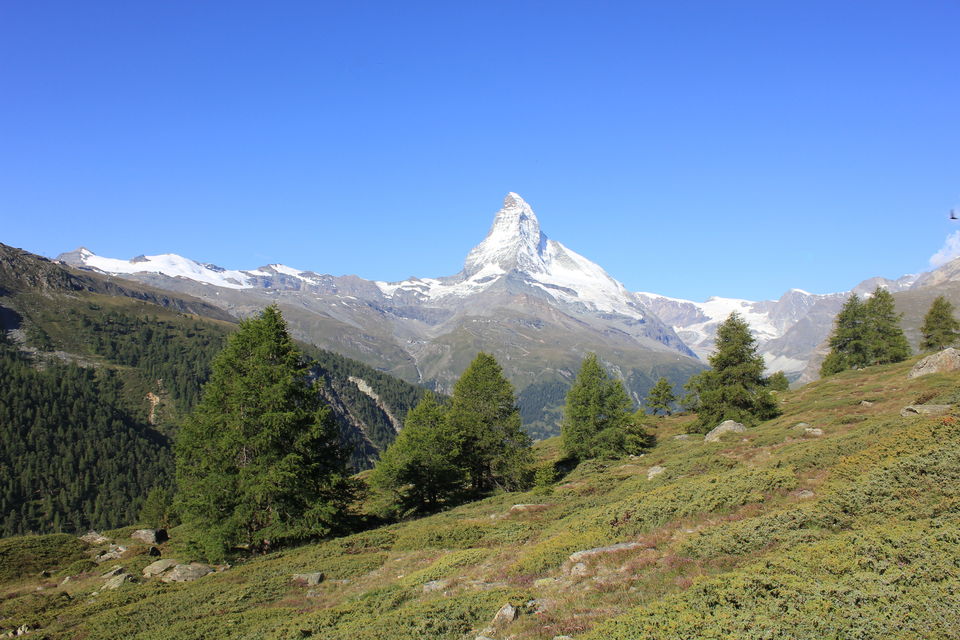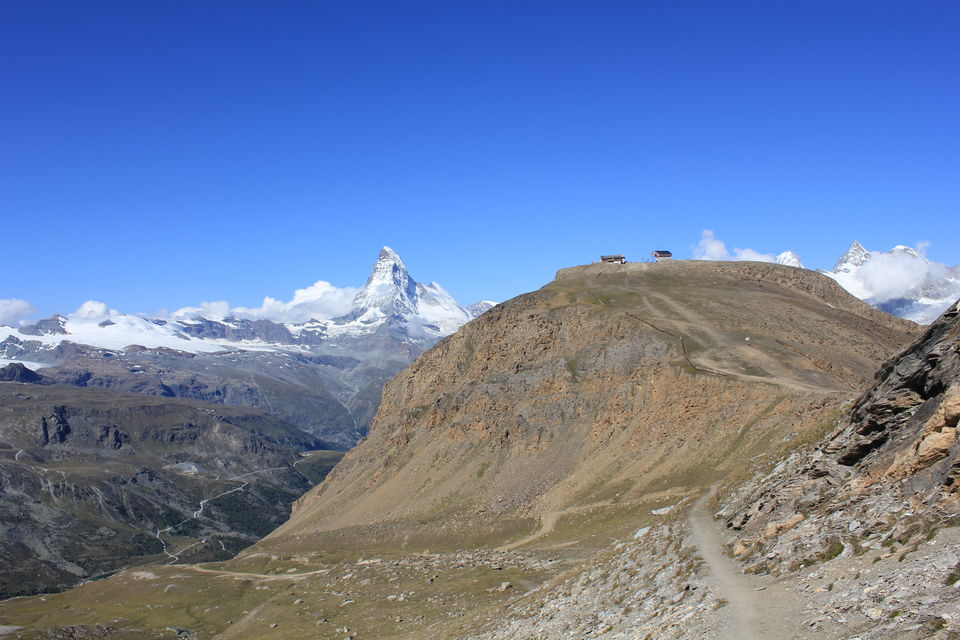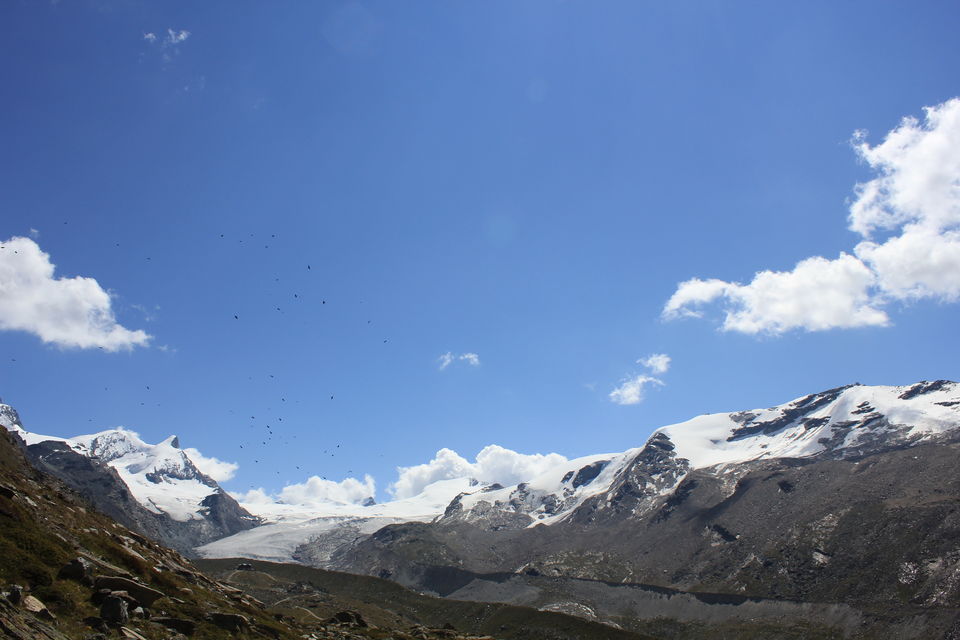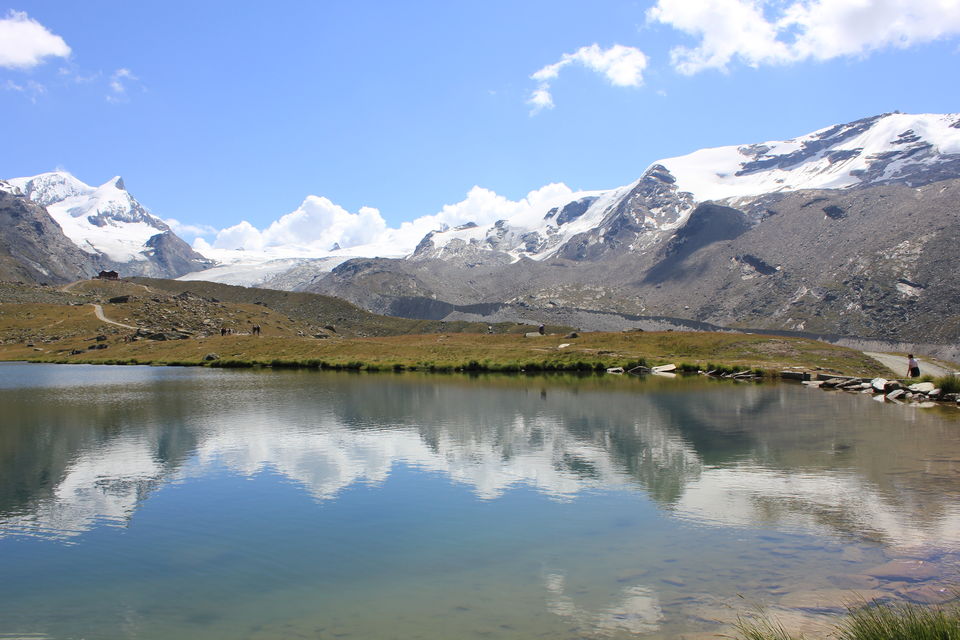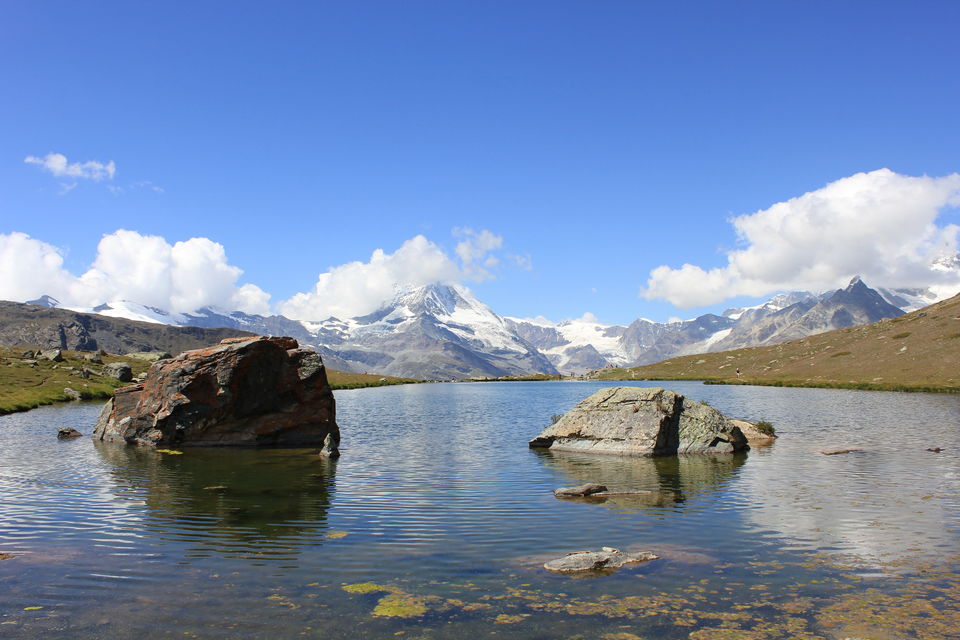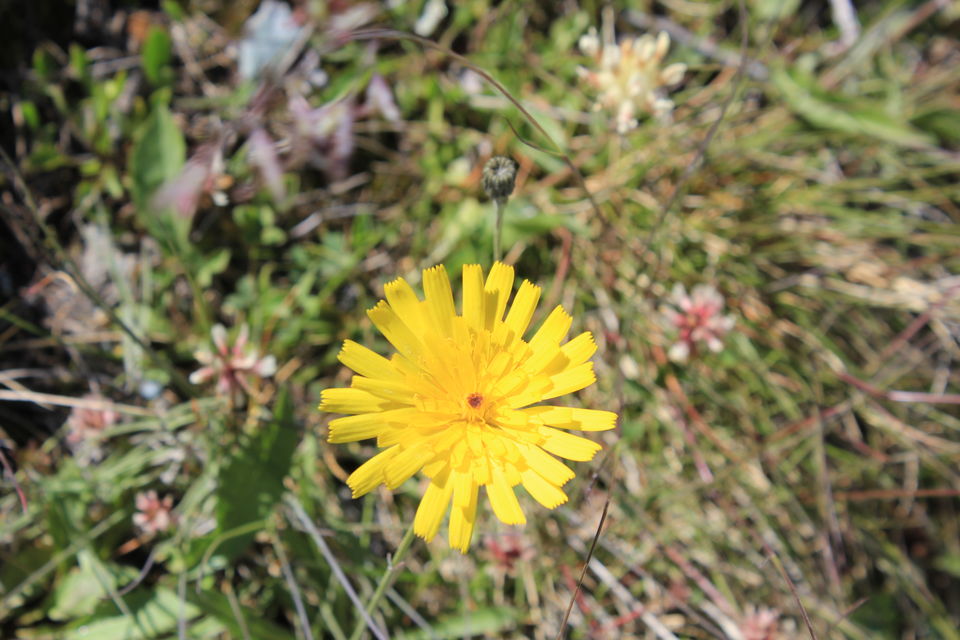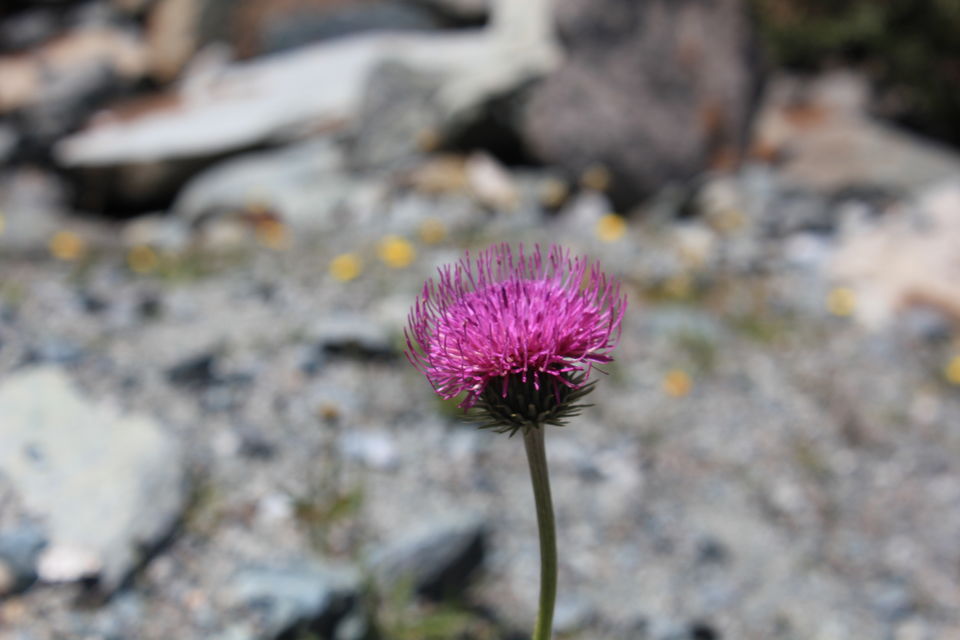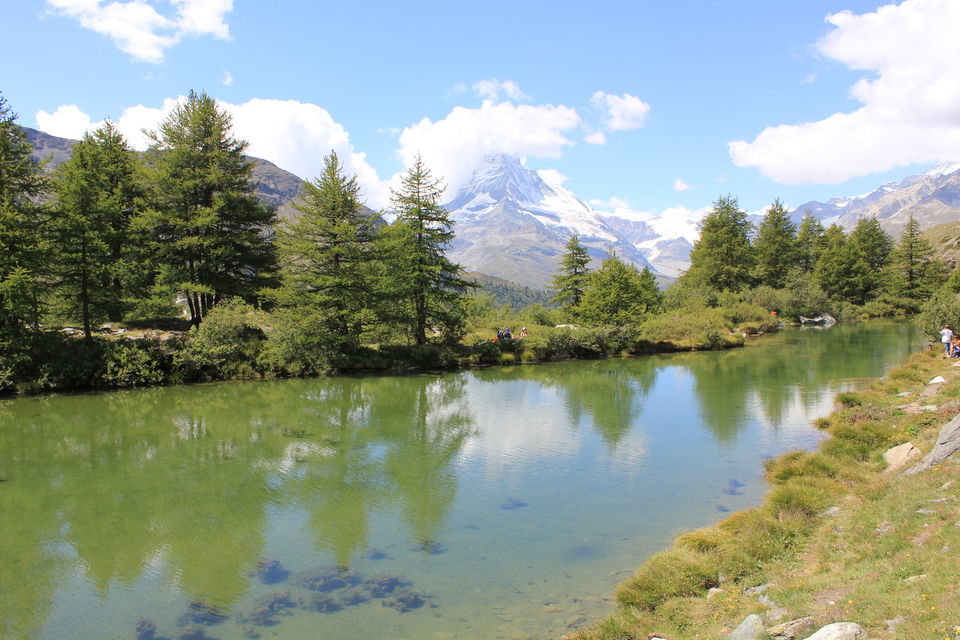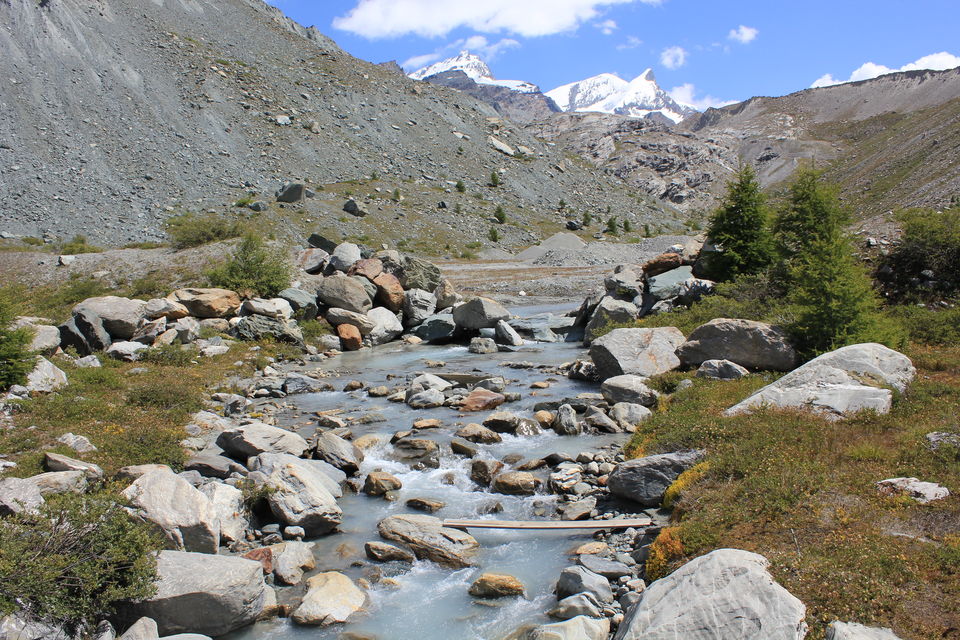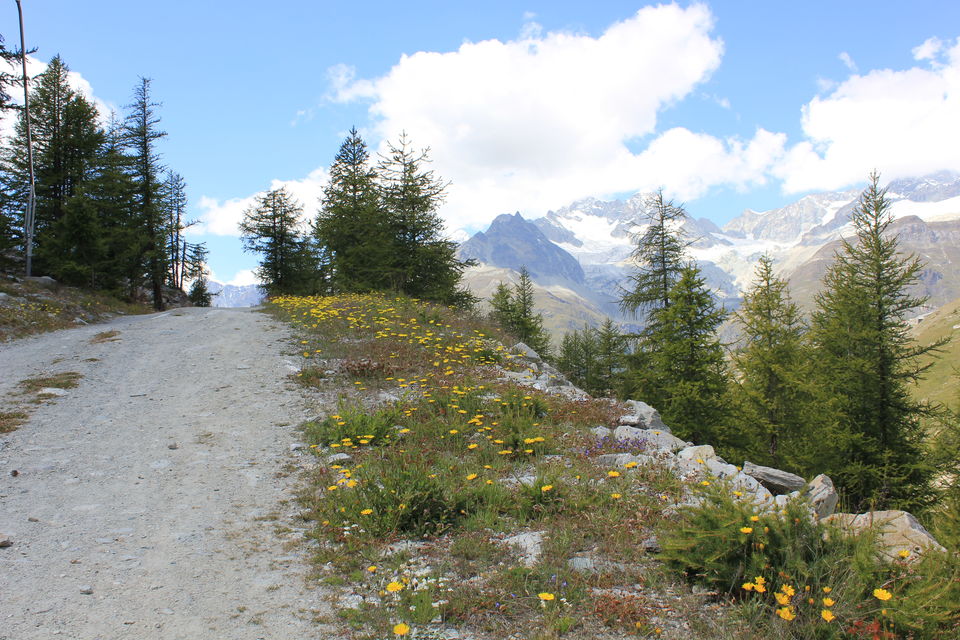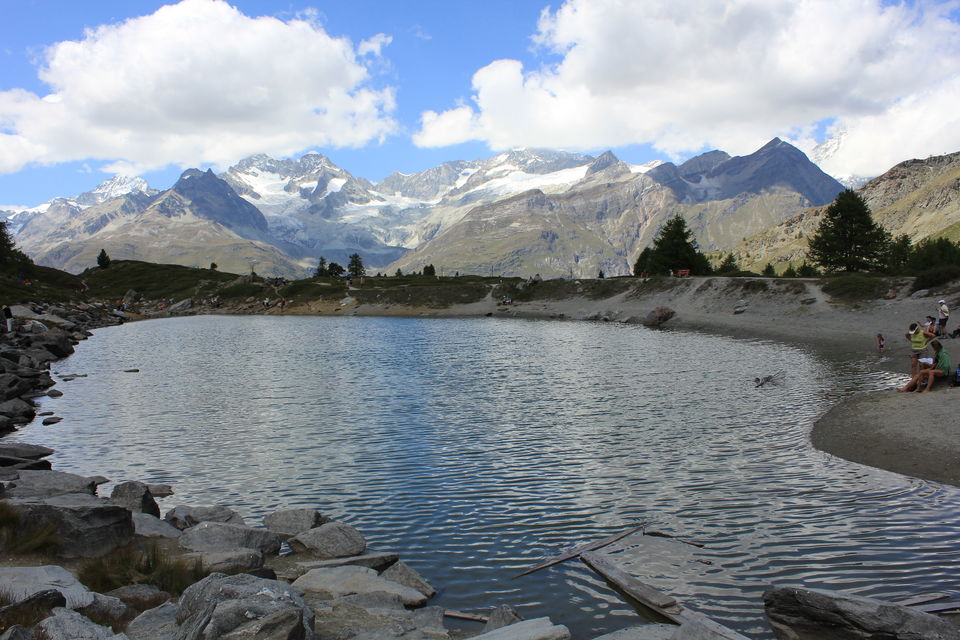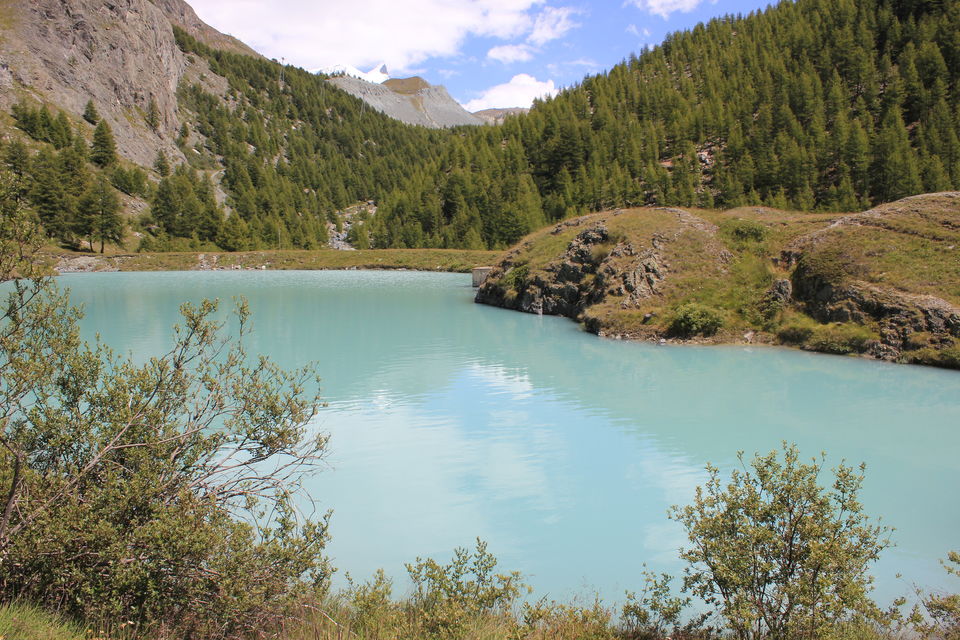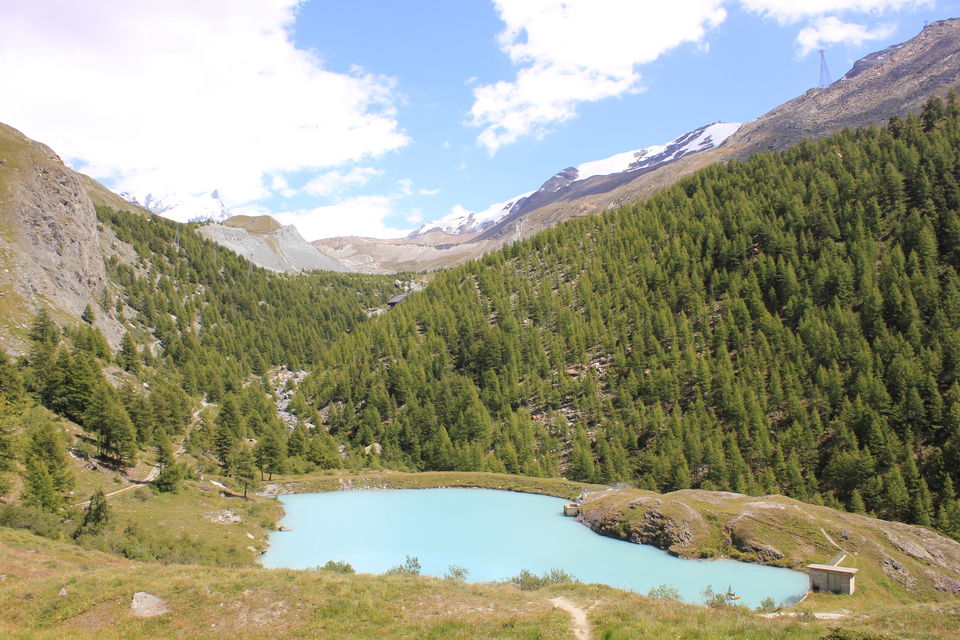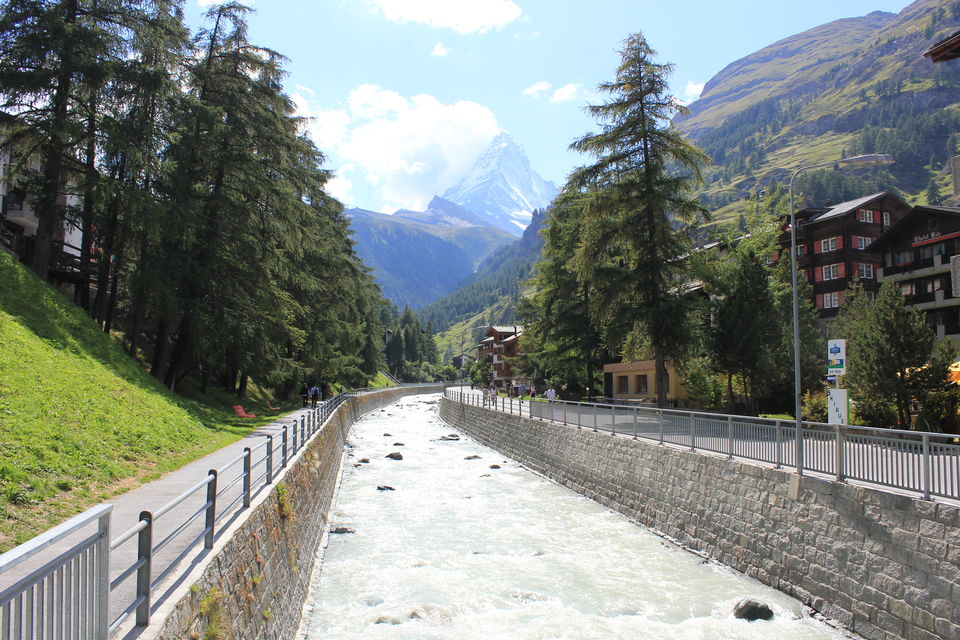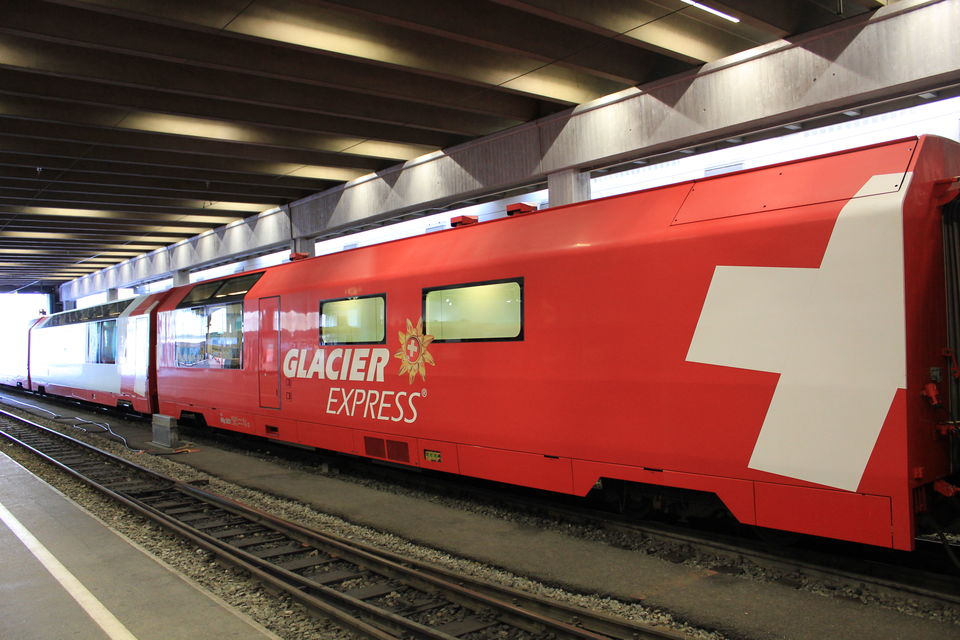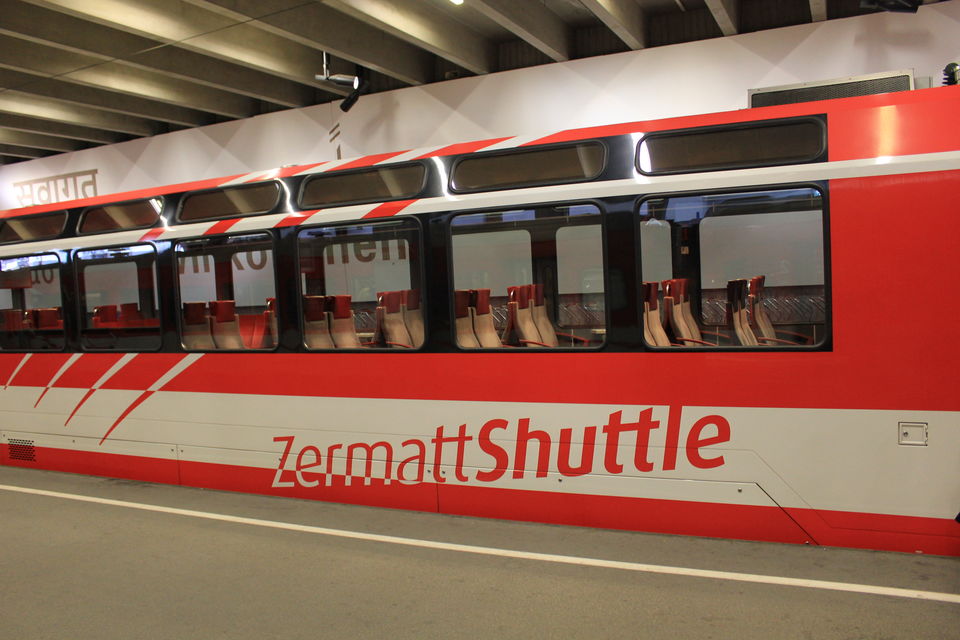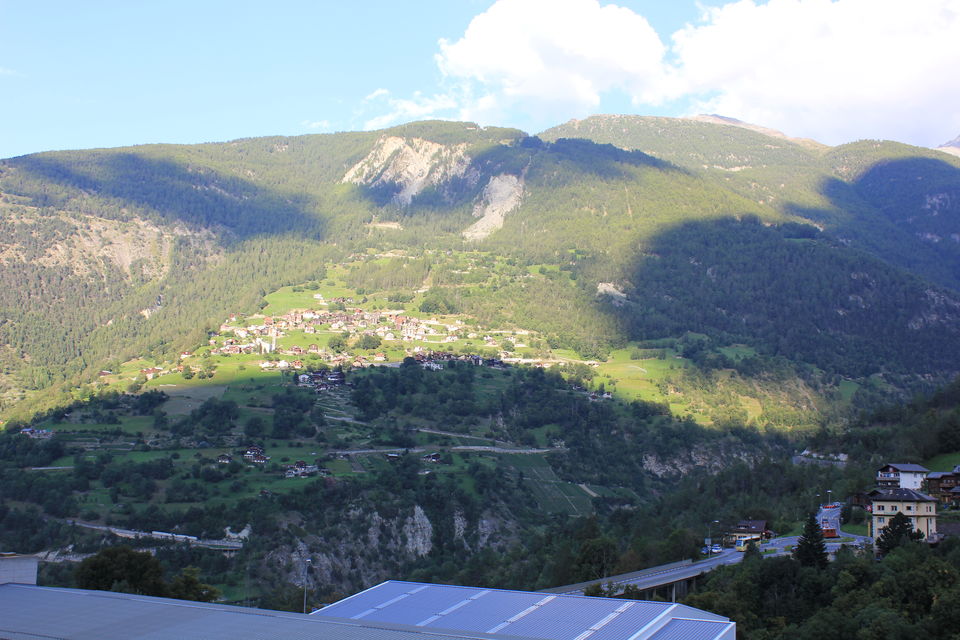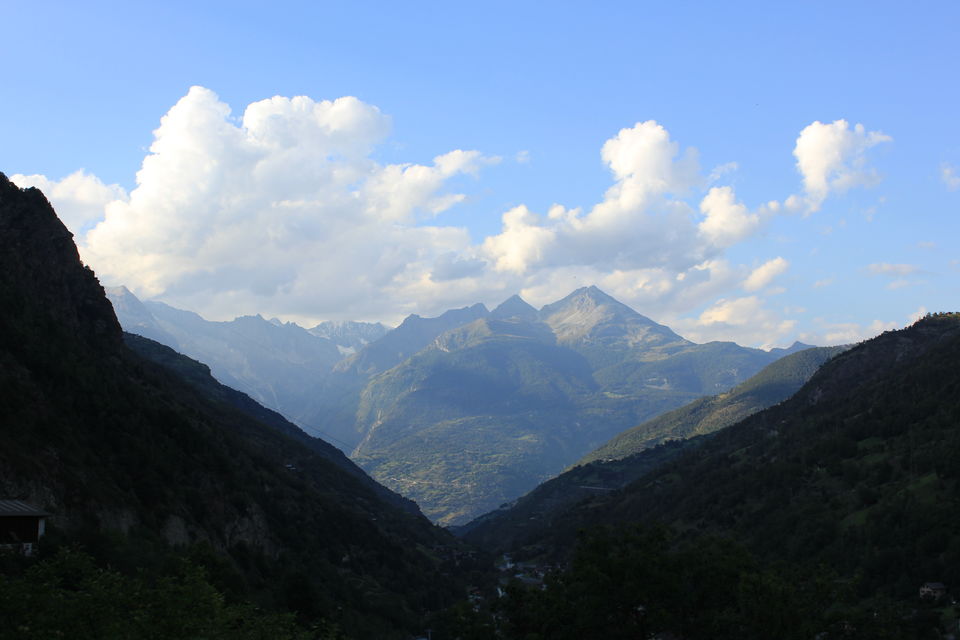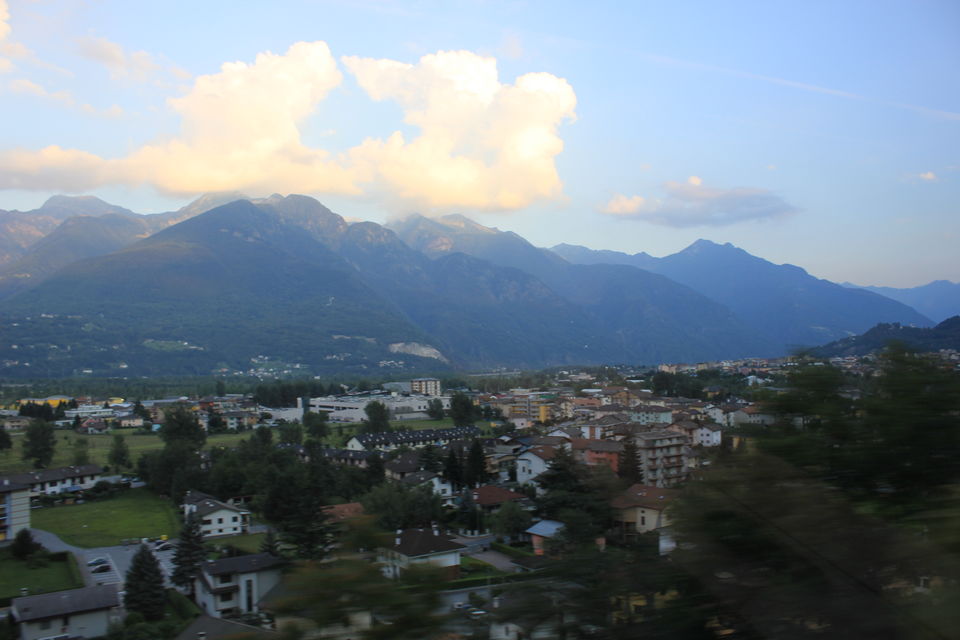 Do I fear death or I expect more from life? Not really, while I have seen, lived and dreamed with open eyes in paradise!
This trip dates back in 2011, but has a permanent entry in memory, from its natural beauty, diverse culture, exquisite cuisines and exceptional hiking trails. It was back then, when I was planning a fortnight-long solo hiking trip with many in-promptu improvisations, I came across the name Zermatt that people in the web were vigorously telling about. I loved the snaps when I first saw them, also when I bought my Canon DSLR, I was thrilled to note "night at Zermatt" inscribed in the back cover of that. I was certain that if the weather permits, then I'll be back with surprises, a new life, a new vision and new energy, for sure this place appealed heavenly. Zermatt, which means "Zur Matterhorn" in German or towards that infamous mountain, which we know of since the mouth-watering Toblerone Swiss-chocolate. This is the last part of Switzerland at the border of Italy and France, where 41 highest peaks of Alps surround the village Zermatt. It's very similar to the Khumbu valley in Himalaya, however the altitude is just right to avoid altitude sickness & spend good time in Alps. The mountains also have many lakes atop and on a pleasant day with calm water, the mirror reflections of snow-capped peaks on the still water do appear like a picture postcard. They say, "pictures don't lie only in Zermatt", so the Swiss have named them as "Scwarzsee Paradise", "Rothorn Paradise", "Sunnegga Paradise" and so on. And, after staying and experiencing Zermatt for 3 days, I would say, there is no exaggeration to these names... they literally are God gifts!
Gornergrat and Riffelsee
My journey started from Wengen in Bernese Oberland (BO) (see my earlier travelogue: "Heaven on Earth - Bernese Oberland") as I came down to Interlaken OST and boarded onto a BLS train that took me to Brig by the side of Lake Thun. It was a short half-an-hour journey and while I needed to wait an hour for my connecting train, I decided for a morning troll along the town. There is nothing in particular to mention, other than repeating that BO is something to experience! But Zermatt had all it's wonders ready to sweep out my BO experiences - thank God I planned my itinerary like that. An ICE train brought me then to the Valais Alps at Visp by the river Vispa. From there, I got a red-coloured "Matterhorn Gothard Bahn" with big glassy windows. The journey through various stations like "St. Niklaus", "Randa", "Täasch" is extremely scenic, while it passes inside the Valais with Vispa river flowing on right side. I could see Gornergrat from the train itself, which is my first destination in Zermatt. After the train reached Zermatt, I left all my luggages in the luggage room and only took my backpack/DSLR and bought the mountain train ticket to Gornergrat. As the train started to ride the ridge, the aerial view was started to initiate dramatic presence, with all of a sudden the big surprise of Mt. Matterhorn appearing on right side. At Gorgnergrat, I saw summation of many many glaciers which is almost impossible to describe in words. There is a church and an observatory (God has no option there othen than adjusting with science) up in there. I did a quick hike up in the next trail which was fairly easy and nothing more to offer than less crowdy atmosphere. After having lunch at the mountain restaurant (that was quite expensive), I went back to Riffelberg and left the train. Then starts my solo-hike, down to Riffelalp station by the side of Riffelsee lake. I knew that Matterhorn used to give stunning mirror image snaps at this, but I was naive about the time. So around 2 or 3pm on the day, I could only see violent breeze and cloudy Matterhorn without much luck about mirror-reflection. However, everything has it's pros and cons, the Mattertal valley with the broken clouds were looking like a boliling steam that seldom is seen. Finally I went down to Zermatt by the same train, found my way to chalet (which was really beautiful) and then walked in the village till the night fell in. I slept early that day, due to exhaustion as well as to prepare myself for the next day hikes.
Matterhorn Glacier Paradise & Schwarzsee Paradise
The very next morning, I could see Matterhorn to shine from my Chalet. Without wasting much time, by 7.30am I was already bought tickets for my next destination: Matterhorn Glacier Paradise (MGP). MGP was on top of the glaciers in the mountain, so one cannot imagine how beautiful it can be if not have seen it for himself/herself. The mountain lift took me from Zermatt to Furi, then to Schwarzsee Paradise, then to Trockener Steg and finally to MGP. The choice of early morning ascend was right, while the clouds were still much down and I could easily see all the breathtaking panorama of the Alps around, with even Mt. Blanc on that day (which usually stays inside clouds for almost all the time). While people who came with me went for skiing, I decided for a roam along the foot of Mt. Breithorn which was next to it. The walk was risky, however I didn't cared much about risk with calculative steps & not-overconfident attitude. I also timed my walk so that I can safely reach back to the summit station, it's almost impossible to return alive if not extremely cautious about the clouds, trails and nature of snow (hard, soft or powder). White-shadowing is very dangerous, especially on these tracks there were crevasses, which I had to take care of while returning back. I was lucky in that way, because there were few groups who started their climb to Breithorn and they were all tied with ropes. So while they walked through the ridge, I was sure that trail is safe to go and come back. After a total of 2 hours of snow-hiking bliss in risky route, I came back to summit station to go inside one of the glaciers. Swiss have made a cave inside the glacier (which of course never melts), where they had made ice-sculptures (similar to Jungfraujoch in BO, but it's much much better). I went to the upper deck of the mountain from which the 360 degree panorama of Zermatt was a lifetime moment. Having spent a great morning, I came down to Trockener Steg and left the gondola. Then started my next hike, i.e. hiking through the Matterhorn glacier. The glacier didn't have snow at that point (that's why people usually do this hike in summer) and other than wondering about natural beauty, this hike also tells about the natural minerals in the soil as well as how glaciers merge and flow, like rivers do. I also saw the birth of river Vispa and I ended my first part of the hike at Schwarzsee Paradise. This is a beautiful mountain lake with a chapel at the shore, which reflects nicely on the water of the lake. The lake also contains small fishes that, if you put your leg inside, will try to take away the dust. I didn't do that but rested for an hour by that lake, finished my late-lunch and then started the last part of hike almost around 3pm, which is back to Furi via Stafelalp. It was nothing stunning to mention here, other than that I saw the Rothorn glacier welly on that route, which I was supposed to go on the next day. The hike was long, so from Furi I took the gondola back to Zermatt, had my afternoon tea in my chalet and slept that night well with tired legs.
Rothorn Paradise & Sunnegga Paradise
It was actually an idea of the smart waitress at the reception, whom I asked for a recommendation. The people in Switzerland I've seen to be very generous and she was no exception to that - she informed that "5-seenweg" trail from Rothorn is her favourite, which is quite doable for a moderate hiker like me. She also kept my luggage in the reception, so I could start early for the hike. I took again another mountain train that took me to Sunnegga Paradise. I left the train only to reach Leisee lake and the result was out-of-the-world! I saw that perfect mirror reflection which I was worrying that I won't be able to see, from this lake. Then I took another train from there to Rothorn Paradise. That place is actually on top of a mountain, from where the panorama is very beautiful, one can see Gornergrat, Matterhorn and glaciers more beautifully. I also went on a hike to the next hill called Ober-rothorn and then came back to Rothorn to go down to the next station. Blauherd was the starting point of the 5-seenweg trail where almost around noon I started. 5-seenweg actually means 5-lakes trail. The first lake, Leisee I've already seen at Sunnegga and was my end point of hiking. From Blauherd I went to Stelisee lake to watch it's panorama. The trail is immensely beautiful with many flowers bloomed all over. After passing through all lakes, finishing my sandwich-lunch, I came back to Sunnegga paradise around 4pm. I took the mountain train back to Zermatt, made a few shopping for souvenirs and bed Goodbye to Zermatt to leave for Milan. The pictures say more than words, but I would say even pictures don't justify the beauty. With the mountain cowbells ringing and slow breeze (mildly cold) in the summer at that altitude is something to be felt rather than viewed. So I do recommend this to any hiker who opts for several dayhikes with stay at Zermatt.