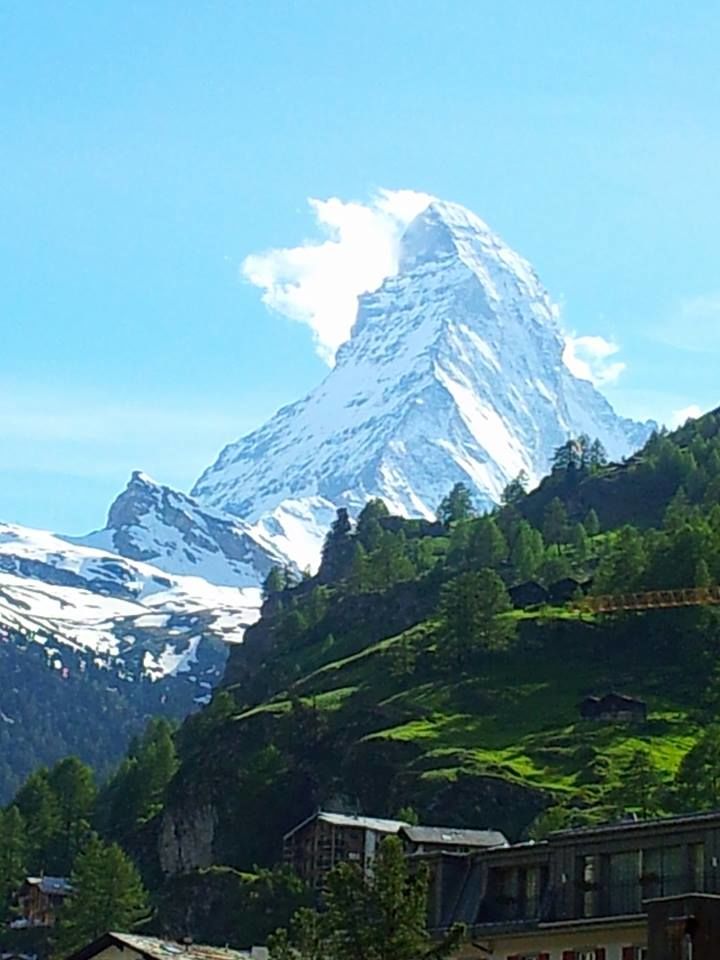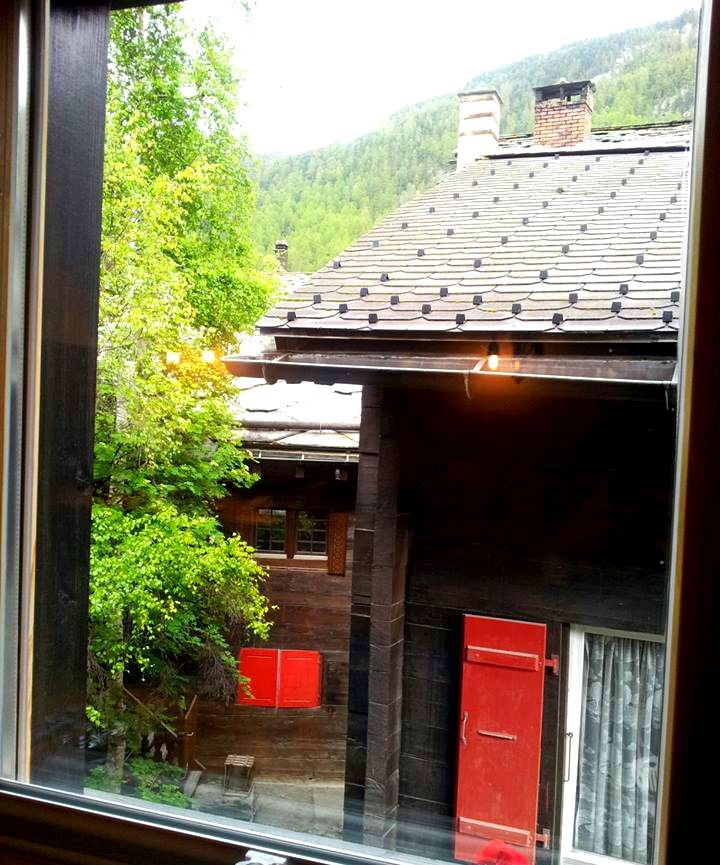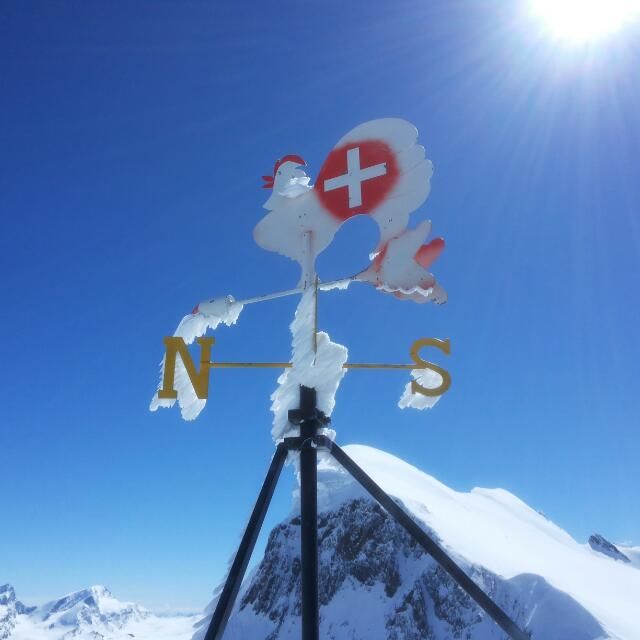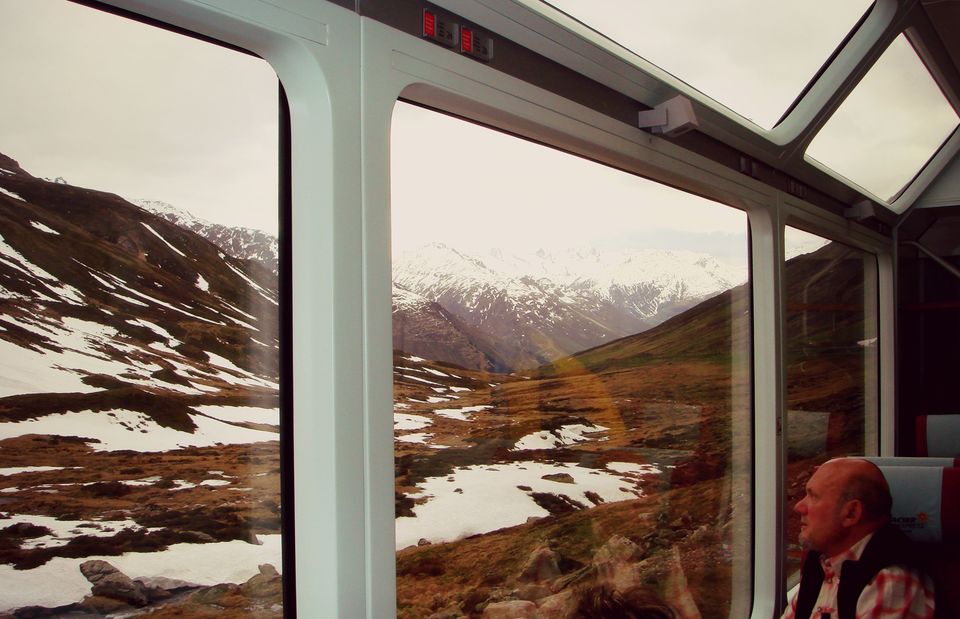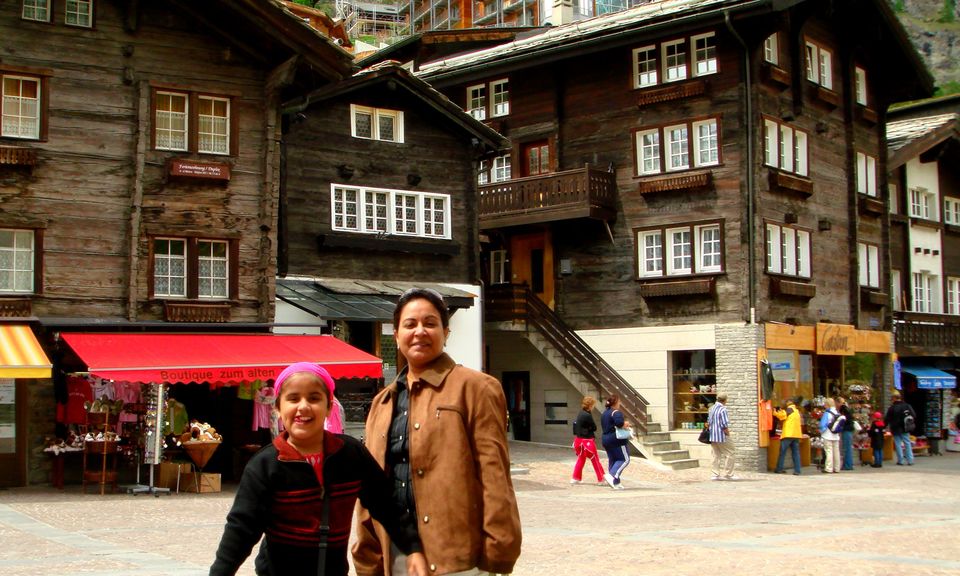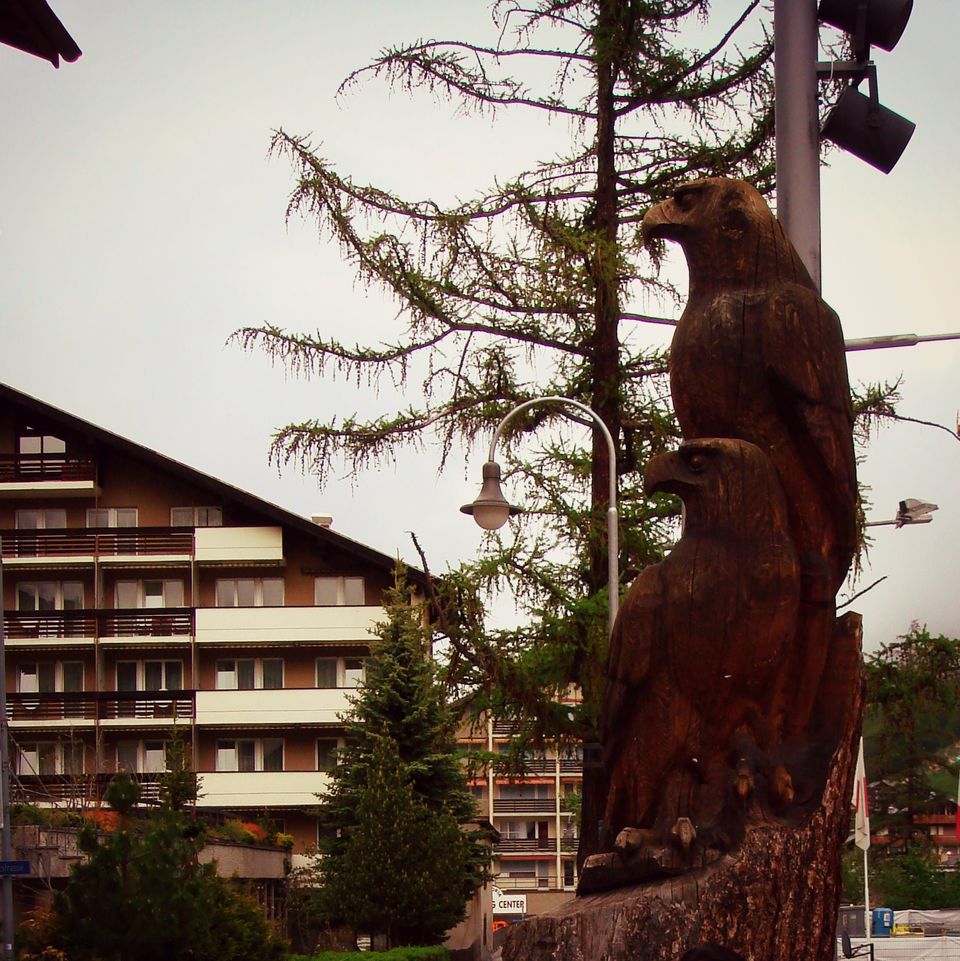 I come from the City of Joy, Kolkata, which is notorious for its traffic and apart from the occasional profaners who also won't stop honking, is home to the extremely patient 'bhodrolok'. So when I stepped into the town of Zermatt sans its cars and blaring horns, I for the longest time was under the impression of being trapped in a utopian fantasy of sorts. It also was very natural for things to seem fantastical because heck, I was in Switzerland, the realistic equivalent of paradise. With its wooden chalets, cobbled streets, souvenir shops, charming restaurants and infinite number of tourists, Zermatt looks straight out of a picture postcard, except that it's prettier. If you thought that you couldn't possibly have enough of this beauty, one glimpse of the mighty Matterhorn, visible from almost every part of this ski resort, will make time stop. And to be very honest, Matterhorn is one baffling sight because its grandeur leaves you awestruck, the story of how it claimed several lives sends chills down your spine and all at the same time, the persistent reminders of Toblerone, everyone's favourite Swiss chocolate make you incredibly hungry.
On a personal note, the most intriguing characteristic of this lovely place was the total (well, almost) absence of cars and the absolute dependence on the oldest mode of transport - our feet. Although a handful of electronic taxis run across this tiny, linear town in order to cater to weary travellers with an alarming amount of luggage, Zermatt is one of the most eco-friendly places on this planet. I was convinced that Mother Nature would be kind to the locals once the world incurs the worst of her wrath and she finally decides to send doomsday upon us. Zermatt would then be the capital of a post-apocalyptic earth. Apart from being environmentally conscious, the residents are also a very warm and welcoming bunch of people, so much so that when I asked a friendly young girl for directions to a pizzeria called 'Grampi's', she played an elaborate session of dumb charades with me, our facial expressions emulating all the grumpy people we had known and then personally escorted me to the lane that housed the said restaurant.
I must admit that luck has favoured me when it comes to certain aspects of my life, especially travel. I have had the chance of visiting Zermatt twice and while I was swooning the first time around, the second encounter was like meeting an old friend after a very long time,with all the memories fresh and the love intact. While I stayed in a lovely two-storied Swiss chalet during the latter visit, the former was in a Best Western property which was very homely despite the fact that it belonged to a hotel chain. On both occasions, the cheese was nutty and essentially perfect, the wine was fragrant and just the right amount of fruity, the amalgamation of Swiss, French and Italian cuisines was a delight to my taste buds and the rich hot chocolate was always plentiful.
Zermatt is all about relaxing to your heart's content, visiting a museum or two and conversing with fellow travellers some of whom turn out to be tiny humans nestled in prams with their golden curls, hazel eyes and toothless grins being strongly reminiscent of Cupid. It is also about going as close as one can to the mammoth known as Matterhorn, admiring its magnificence while keeping a safe distance so as to avoid disturbing its composure. I did all of these things during both my trips and then so much more. I arrived for the first time with memories of one of the most magical train journeys I had ever taken aboard the Glacier Express replete with arresting views of green valleys dotted with cows and snow covered mountains with countless boulders. I left with love but not the DDLJ-esque love that most Indians look for. I did not find a Raj for myself but at the impressionable age of fifteen, I had discovered my love for travel and the fact that this little hamlet was where I wanted to live in the future. Nine years down the line and a second rendezvous later, the resolve remains.
Getting There and Around:
Hop on the marvellous Glacier Express that starts from St Moritz and gets you to Zermatt in roughly eight hours, providing you the most brilliant views of the mountains and the countryside. However, you can personalize your itinerary as per your convenience, for instance, I boarded the train from a relatively lesser known Swiss city called Chur and my journey was reduced by four hours. If in case you own the boon known as a Swiss Pass, your ticket prices will be covered, but remember to validate your pass before boarding by asking a railway personnel. For more information on the Glacier express and the Swiss Pass, visit www.glacierexpress.ch and www.swiss-pass.ch respectively.Zermatt, as mentioned before, is car free and everything is walking distance, however, there are a limited number of electro-taxis to take you to your hotel/apartment and are usually arranged by the staff themselves. The box-like vehicles can be found near the train station on the Bahnhofstrasse.
Europe's highest altitude cable car gets you to the Matterhorn Glacier Paradise at 3883 metres and grants you with the most alluring views of around 40 mountain peaks and a dozen glaciers. If in case you decide to skip Gornergratbahn, Europe's highest cogwheel railway that allows you to gaze at Matterhorn at 3000 metres, the Glacier Paradise should make up for the guilt. Apart from being a Mecca for ski-lovers, both children and adults are kept busy by virtue of an ice-palace and an ice slide. This place will make you realize that paradise can really be expensive as the tickets for the 40 minute cable car ride from the Valley Station in Zermatt come for about 80 Swiss Francs. Everything shuts by 4 in the evening so do keep track of your time and check the weather before departing.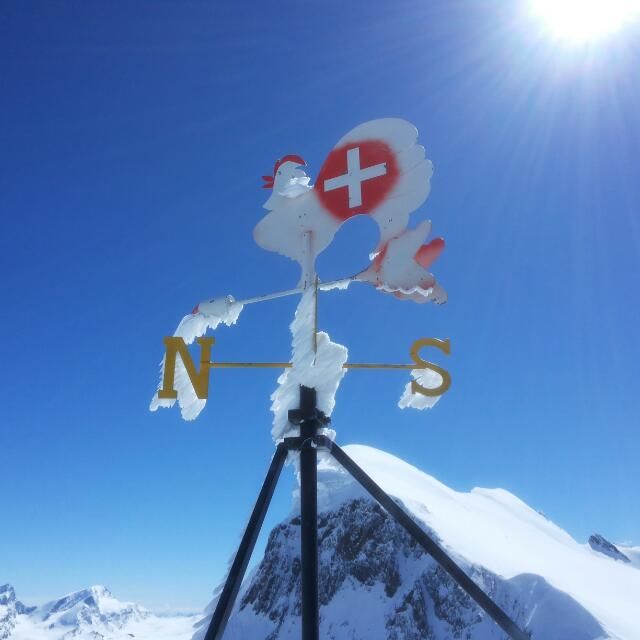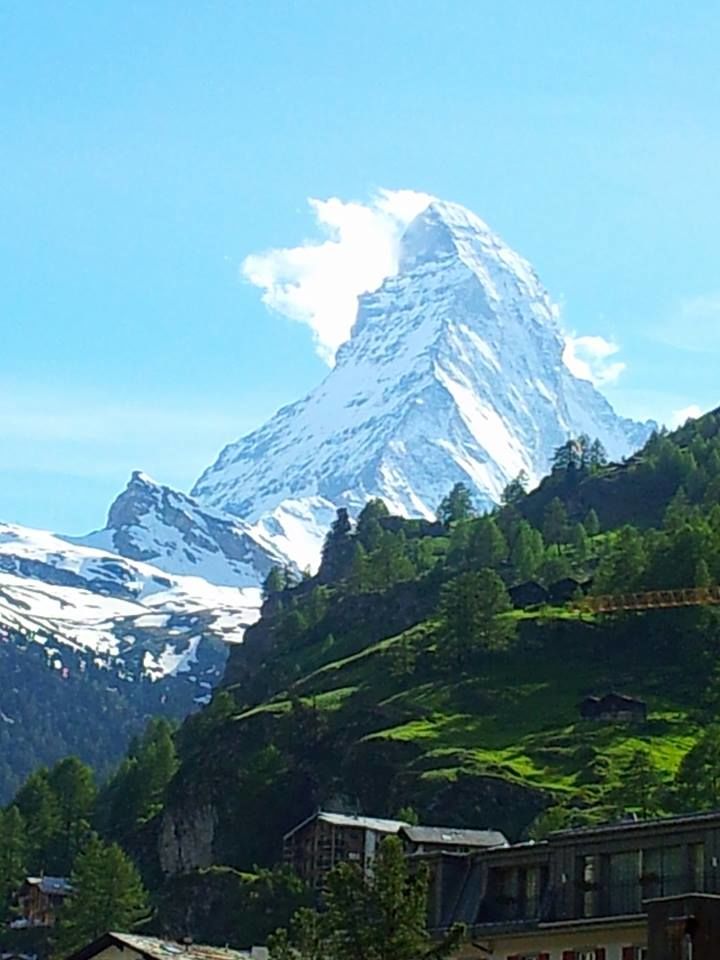 While the Matterhorn Museum looks like a modern architectural marvel from the outside, its dark and somewhat depressing interiors tell stories of the brave souls who lost their lives while ascending the Matterhorn. It also provides visitors an insight into the history of Zermatt and the daily lives of the simple townsfolk. Make sure you take a good look at the disreputable rope that broke in 1865 and turned what could have been a splendid conquest of the mountain into a tragic tale. Also take some time out to read Teddy Roosevelt's letters to his sister, documenting his experiences with the Matterhorn, the Grim Reaper of a mountain that claims up to twelve lives each year. You have to be very experienced, fit and brave to climb this giant. The entry to the museum which is open from 11am to 6pm is around 15 Swiss Francs with an audio-guide and tickets are available at the main entrance.