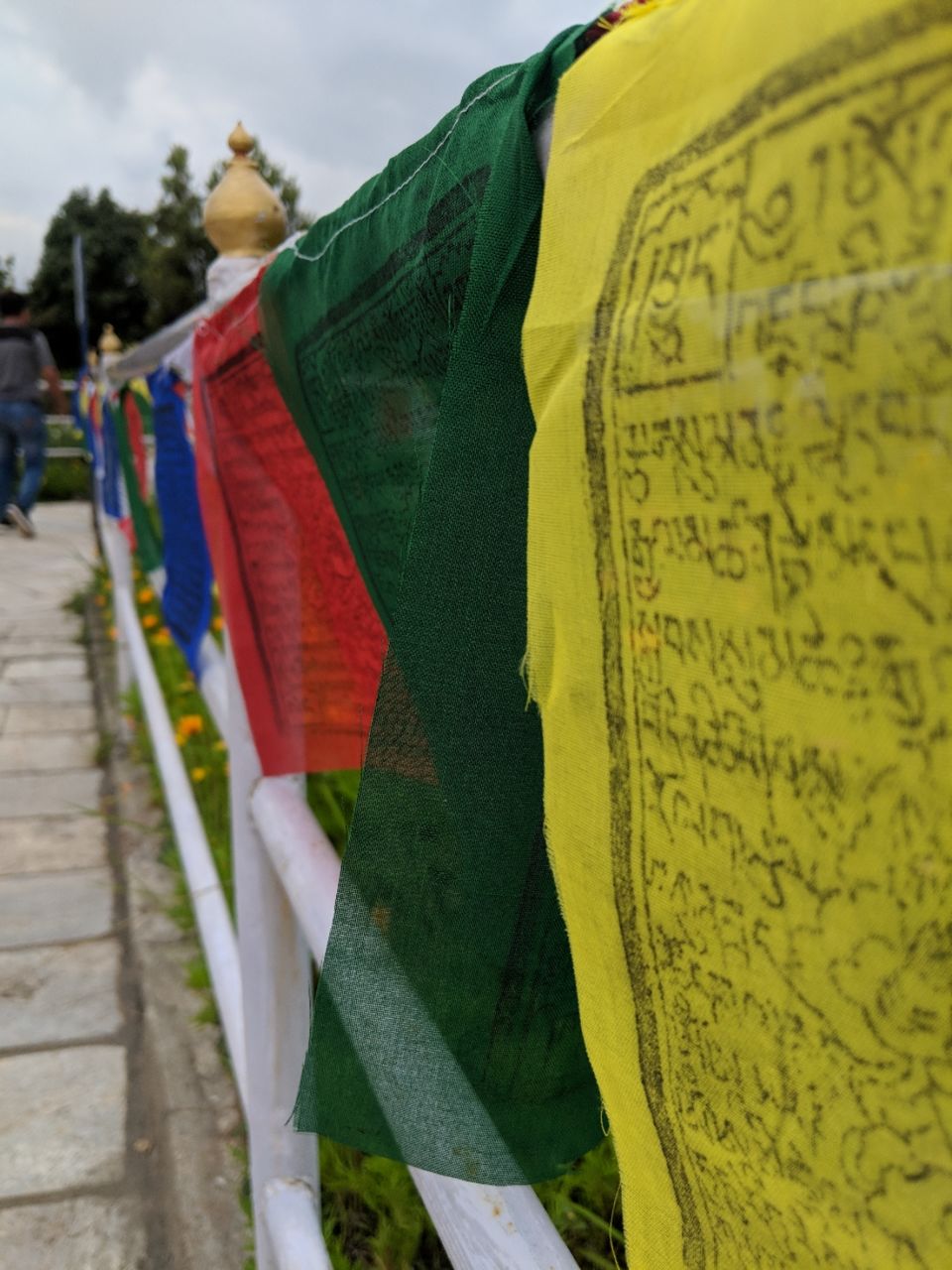 Nepal is a multi-ethnic and multi-cultural country. It is a nature's paradise famous for Sagarmatha or Mt. Everest which is the highest peak in the world at 8848m.
I read somewhere, 'Kathmandu is under Buddha's watchful gaze'. It is the capital of Nepal, and is best known for its Himalayan Ranges. A visit by a friend couple of months back tempted me too to visit this place (also few family members live there too). And so with my fellow family members, we decided to visit here.
I am not at all a lover of early morning flights but sometimes laziness should take a back seat for good. Food always comes to my rescue to buckle up my mood in situations like these. Post completing all the formalities at the airport, I headed straight to the food-court for a quick eat and soon after I put my sweet craving to rest before boarding the flight.
Soon we were flying in between the clouds only to reach our destination within no time.
We were welcomed by unexpected rude Sun with a terrifying traffic on our way home. But Kathmandu's weather being one of kind, heavy rains touched the ground soon after we stepped in our house of next 6 days. Spending a couple of hours feeding, chatting and resting, we decided to at-least chuck off one destination from out list. Soon we were on our way to Boudhanath Stupa which is about half hour (minus the traffic) away from where we were putting up. It is the largest Stupa in the world. This Stupa is on the ancient trade route from Tibet which enters Kathmandu Valley. The Tibetan merchants on their visits in the ancient times a said to have offered prayers here for many centuries. There whole structure is surrounded by the prayer wheels which the person rotates while offering prayers. The place looked very beautiful during the evening time and the cold breeze post rains was a bliss. The place being a tourist spot, is surrounded by small cafes and souvenirs shops.
Leaving the restaurants/ cafes aside, market closes by 8:00 PM in Kathmandu. So, post our visit to Boudhanath Stupa, we headed straight home.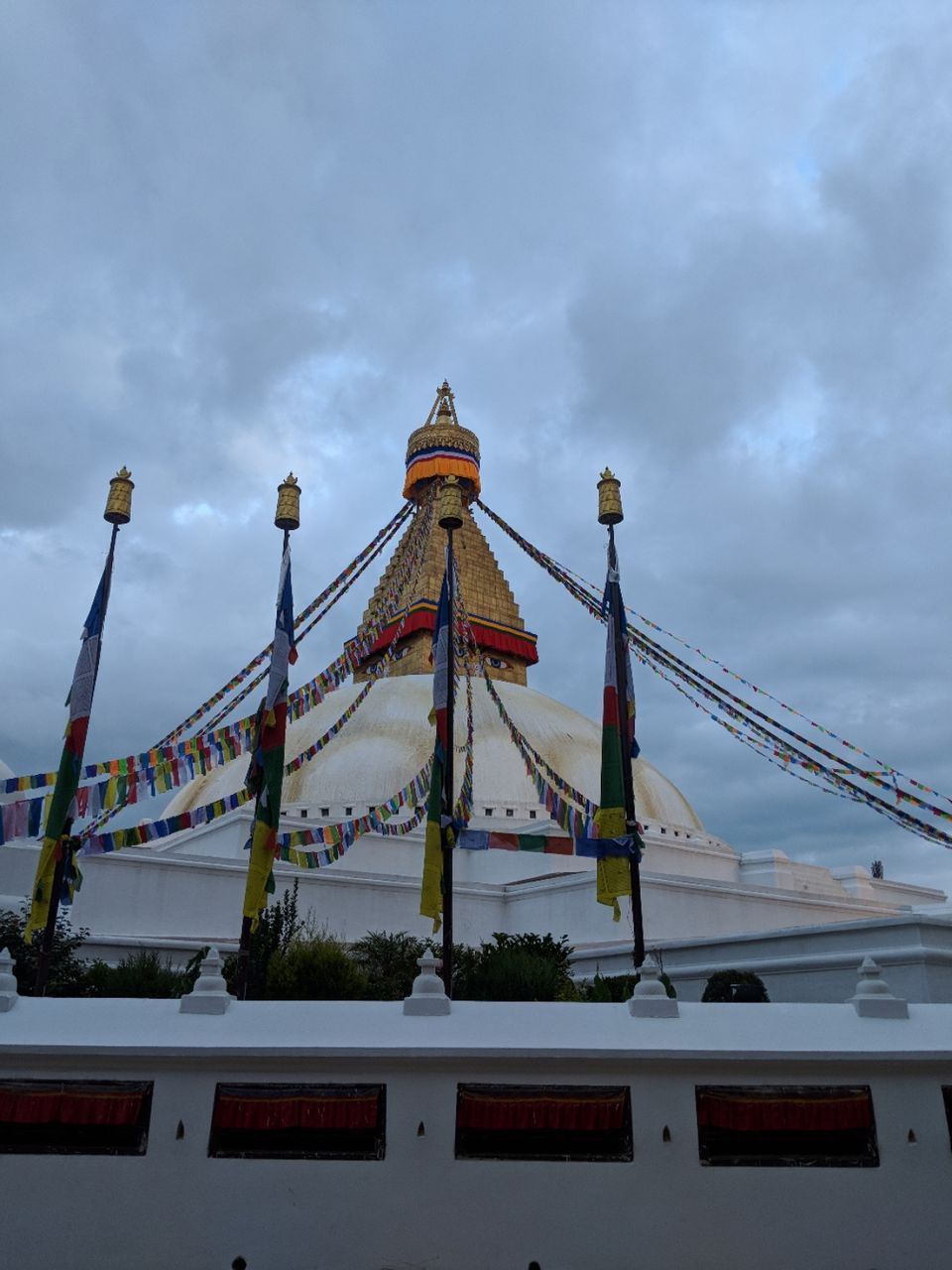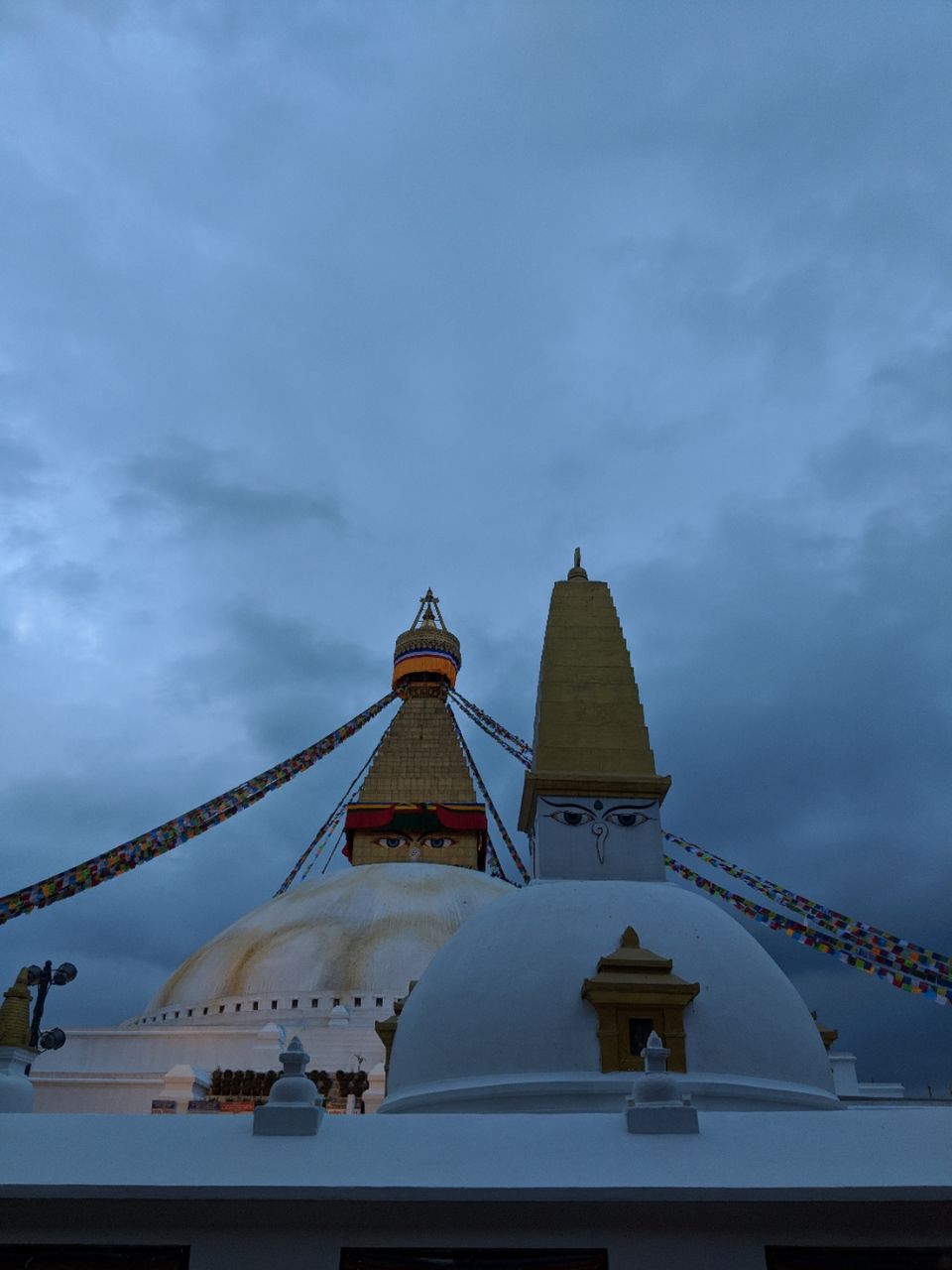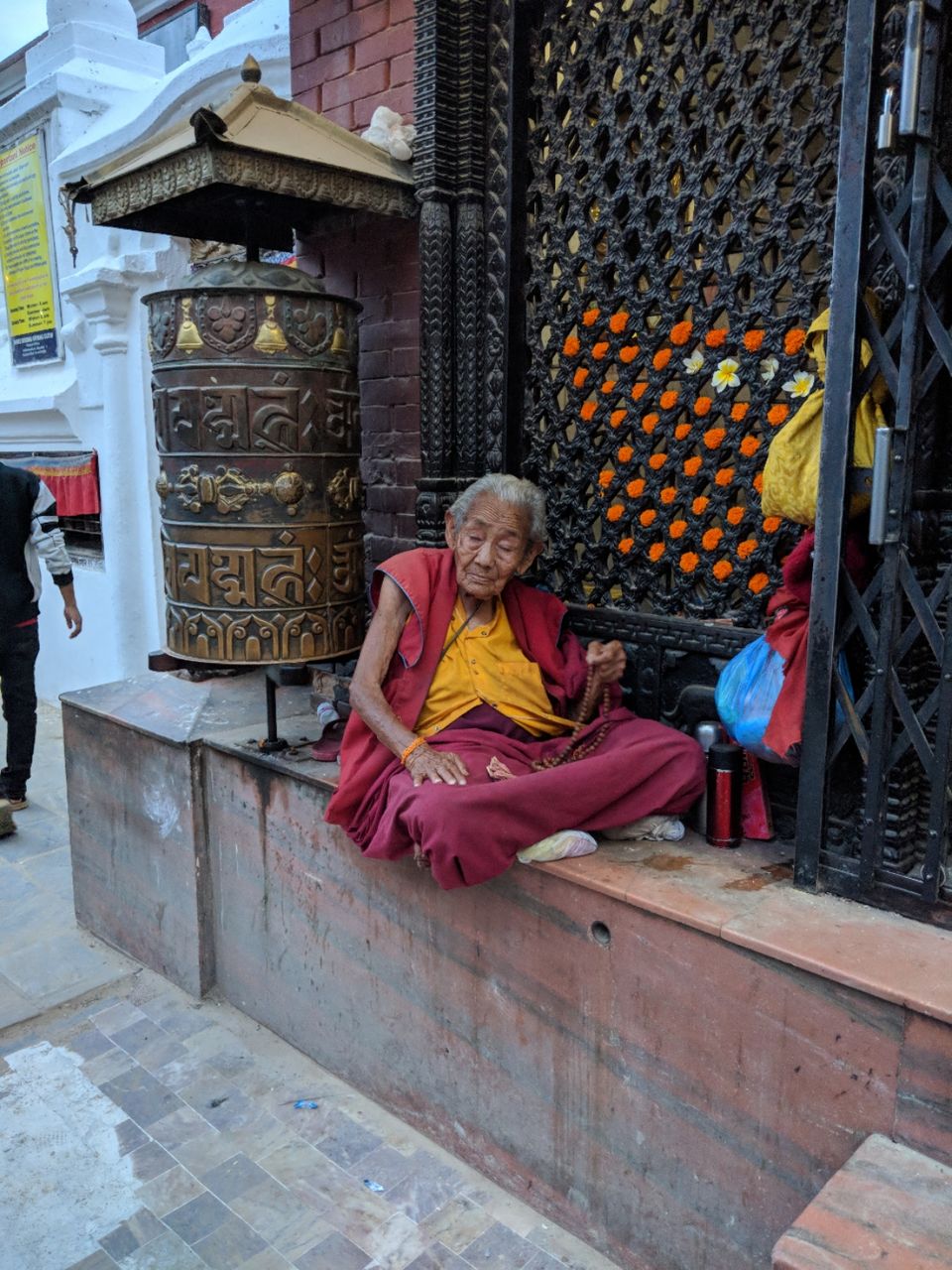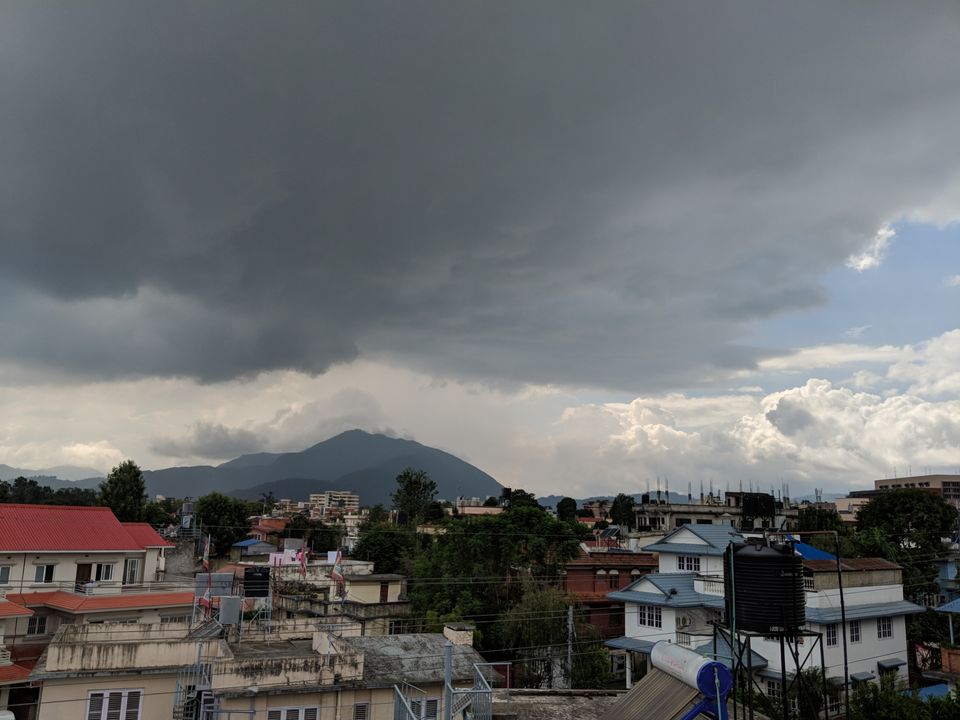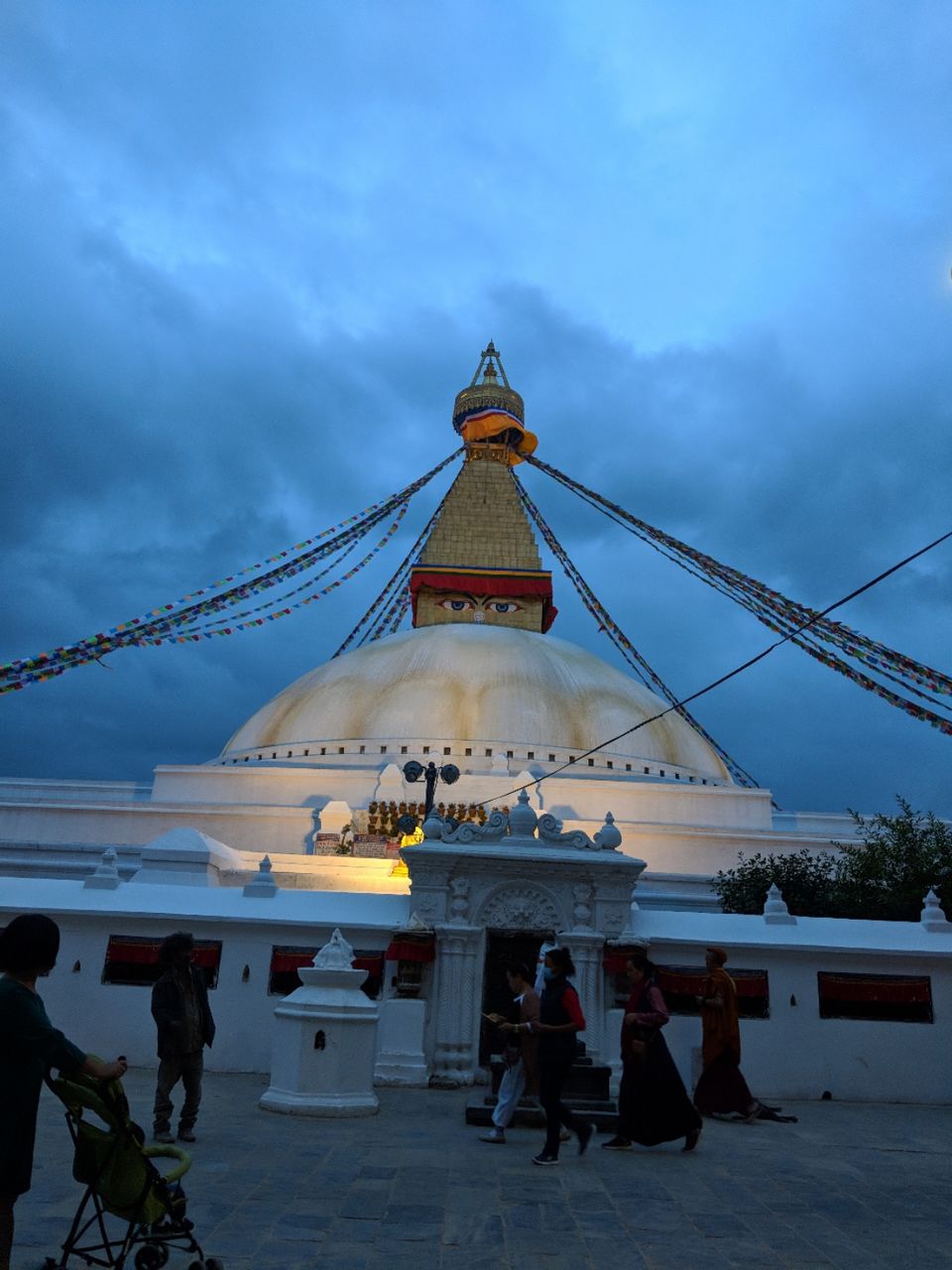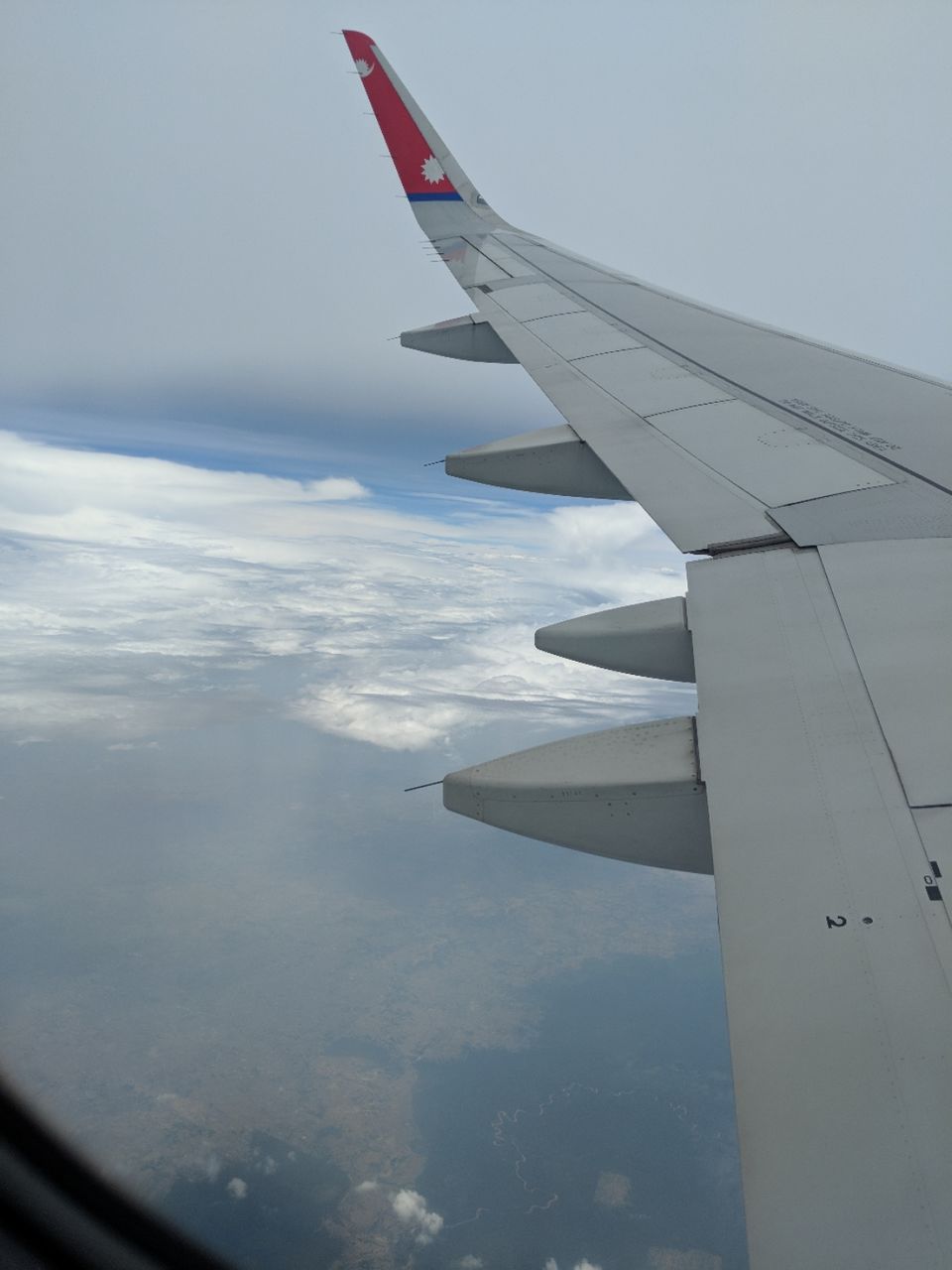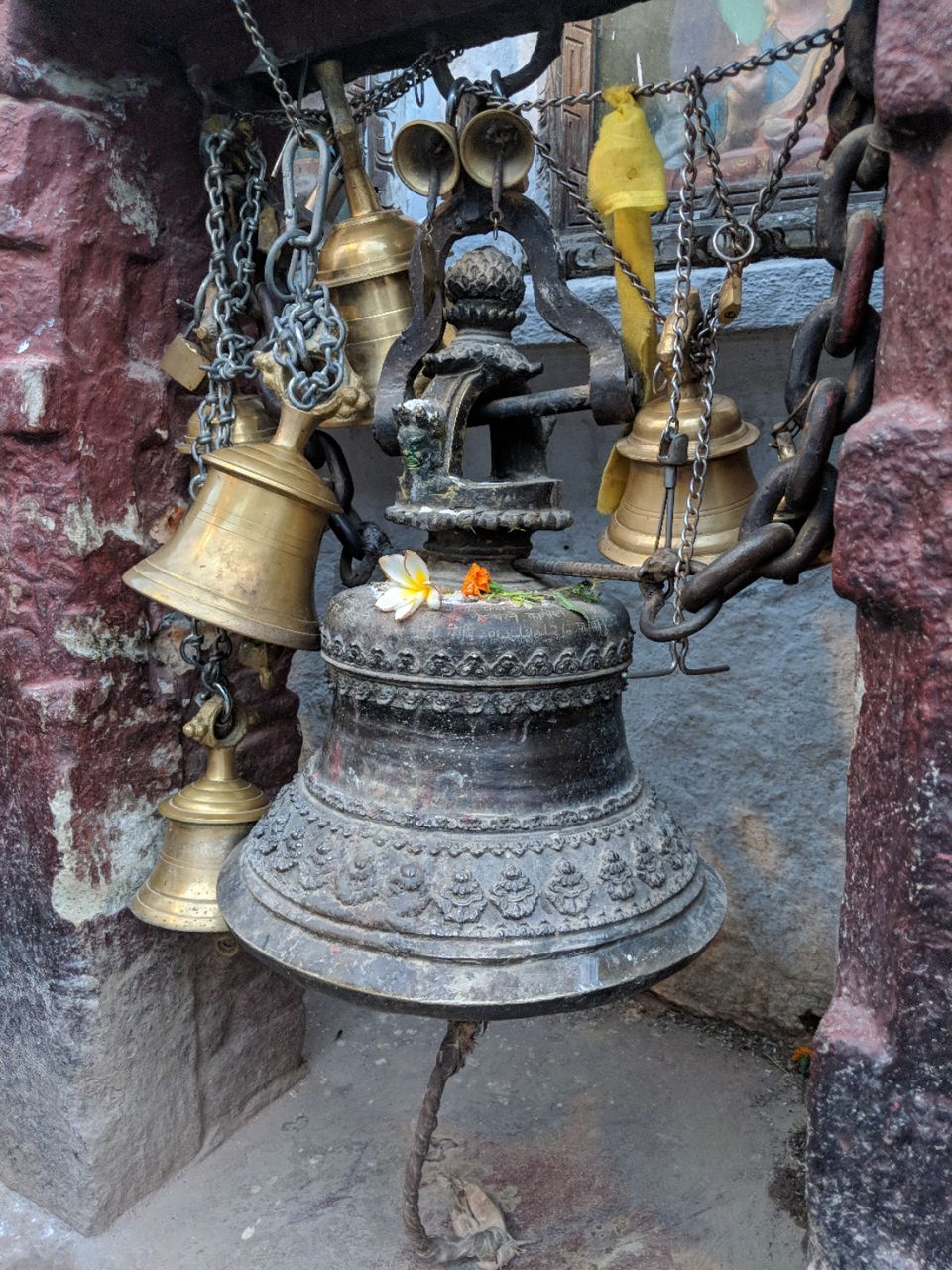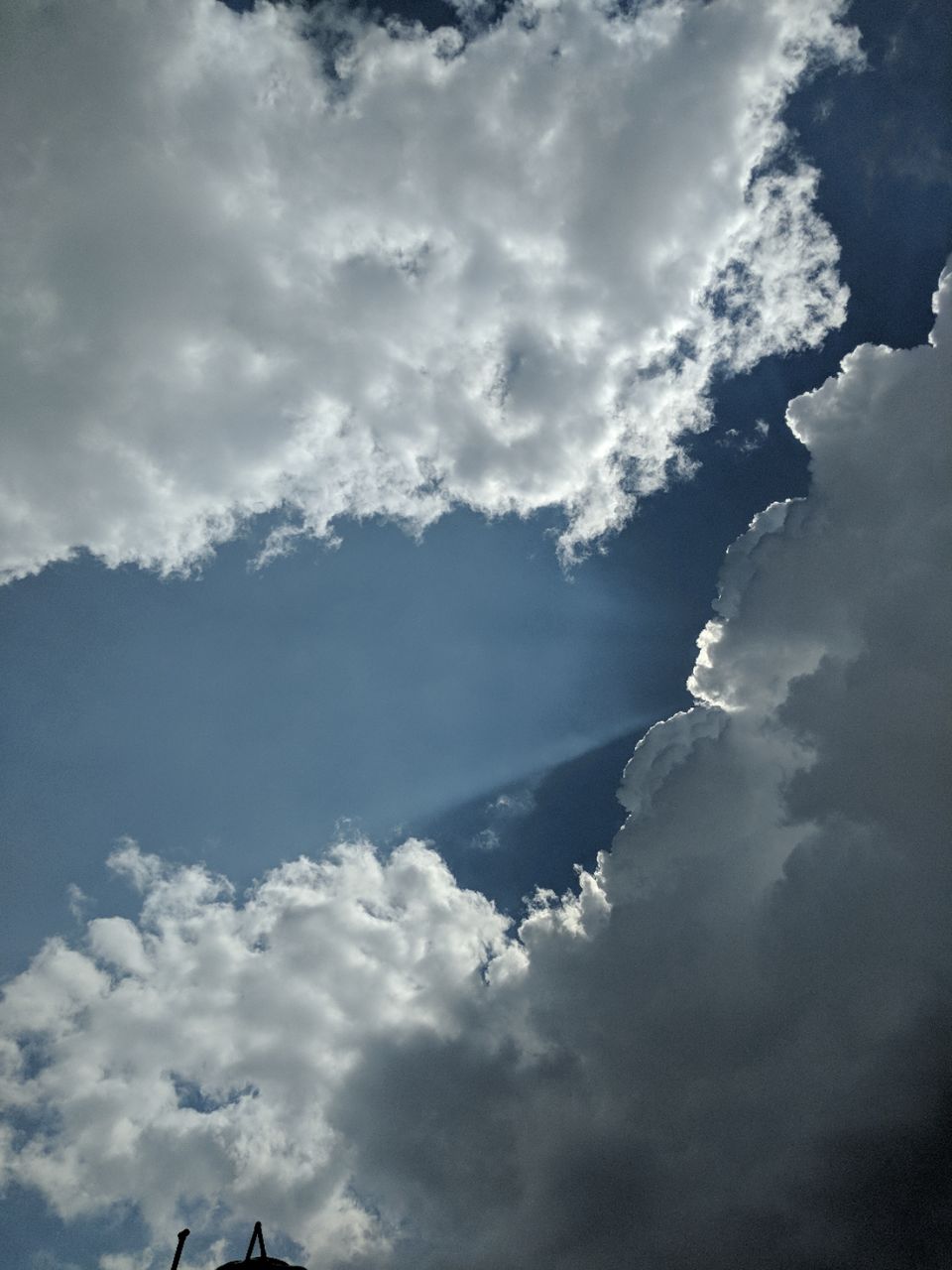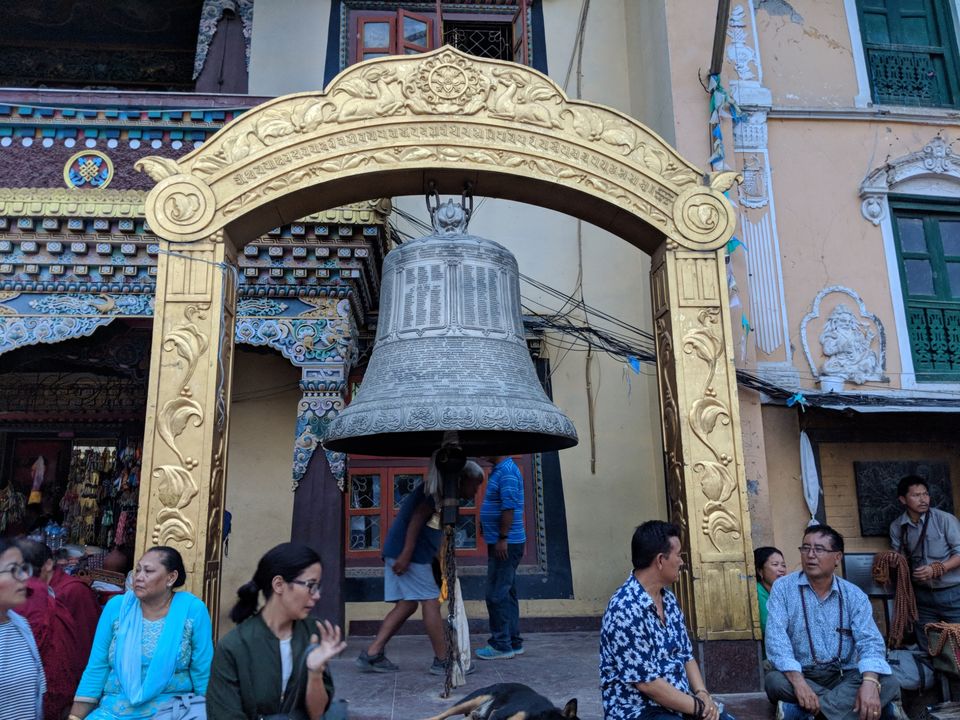 My 2nd day started a bit late than usual (not too late though :p ). I can't help it. I was VERY tired. Anyways, Sun knocks early here and it feels it is already 9:00 AM in the morning when its actually around 7:00 AM (got tricked a lot during my stay here). Post getting ready and stuffing food, we were on our sphere to roam the city.
Our 1st stop of the day was Budhanilkantha Temple, located in Budhanilkantha, Nepal. It is a temple dedicated to Lord Vishnu. The temple has a reclining statue of Lord Vishnu and is considered as one of the largest stone carving in Nepal. The temple is regarded as a sacred place for both Hindu and Buddhist religion. The place is surrounded by couple of small temples as well and the whole place attracts many devotees on a daily basis. The place left me amazed with the reclining status of Lord Vishnu with water all around. During my visit I had seen the stone being polished with desi ghee by the priests to keep it as it is. I had a very pleasant experience of this place. Post spending sometime in the temple clicking few pictures (outside the main temple as the taking pictured was prohibited), we decided to more towards our 2nddestination, Swayambhunath, situated on top of a hill. The whole area consists of a stupa along with temples and shrines. To reach the main are, we climbed stairs (believe me it was easy). While climbing up, we saw many shops and small eateries which gave a perfect view of whole of Kathmandu. But finally after dealing with the scorching Sun, multiple halts, sweating and water gulping, we made it to the top (felt like as if I had climbed my imaginative Mt. Everest). But every hassle was worth the view of the city and the place itself which attracts the locals and tourists in large numbers so often.
According to the history, this place is one of the most religious sites in Nepal which was founded by King Vrsadeva and today has become a place worshiped by Buddhists and Hindus.
With all energy drained out, we decided to get some food in an eatery and head home for some rest. After spending an hour at home, we started moving to our last destination of the day, The Pashupatinath Temple, famous and sacred Hindu temple which is located on the banks of Bagmati River. Little shops on the sidewalks leads to the boundary of the temple. The drum sounds could be heard indicating the time for evening aarti. At the western entrance there is a huge bronze statue of Nandi bull. The temple complex consists of small temple and shrines all around and monkeys jumping all over and around them.
With religiously offering our prayers to each shrine and temple, we headed to Nagraj'S temple to offer our prayers which was situated on a height for the sole reason that Nagraj when wrapped around Shivji's neck, his head was above that of Shivji's head and thereafter we offer our prayers to Lord Pashupatinath. The place was surrounded by huge crowd of people who had come to evening prayer service in the temple. With offering prayers and taking blessings in return from Lord Pashupatinath we ended our day.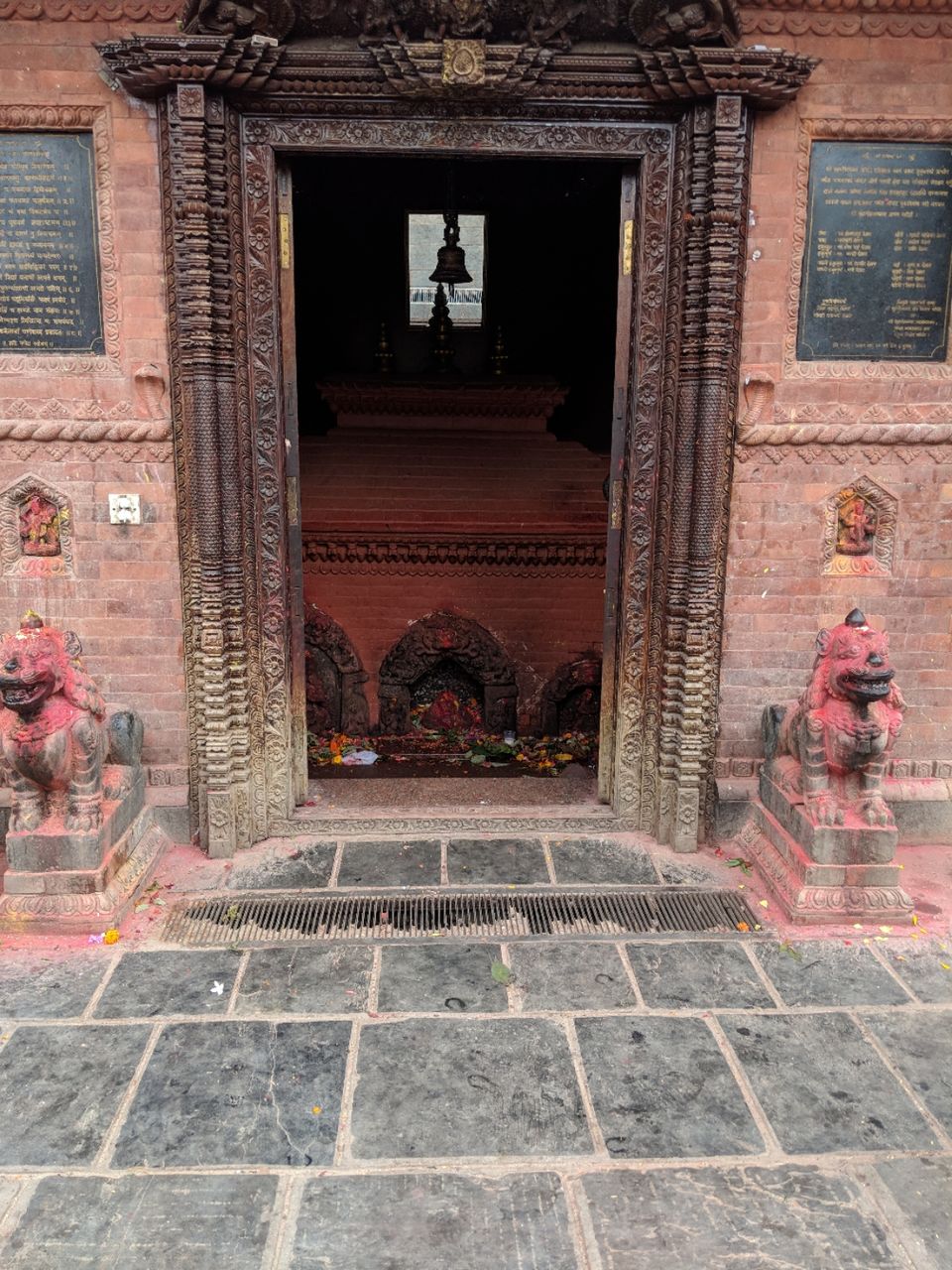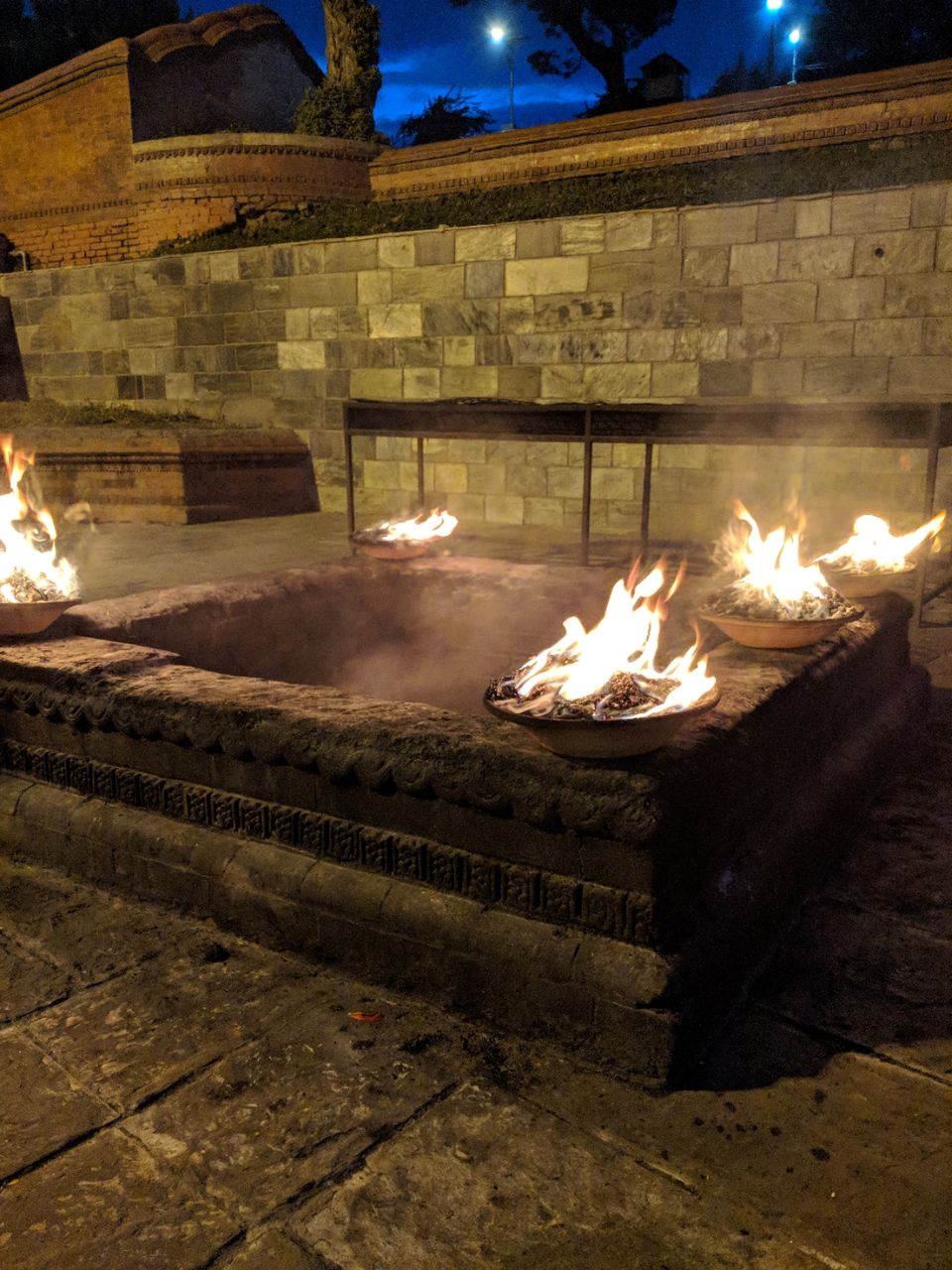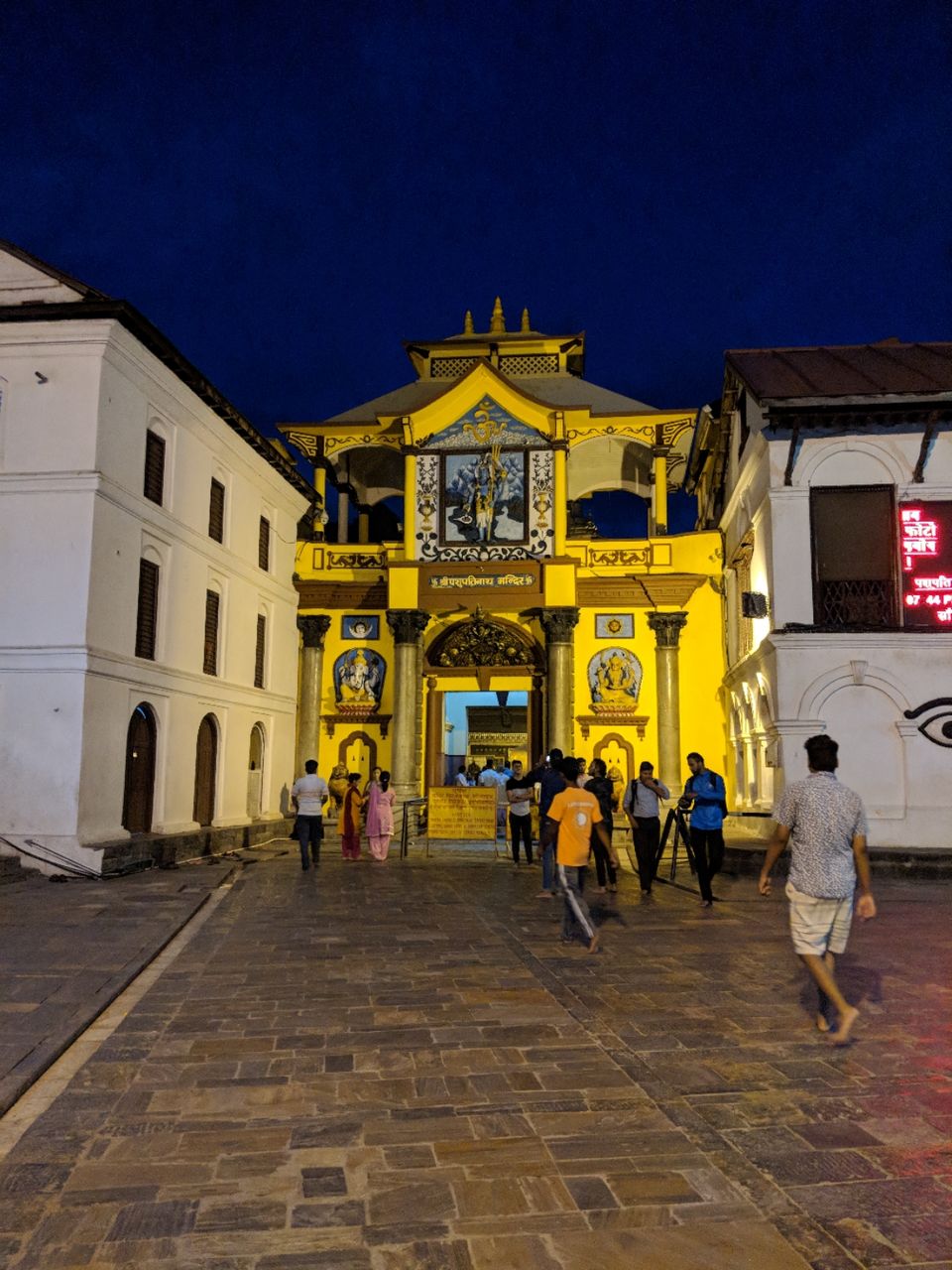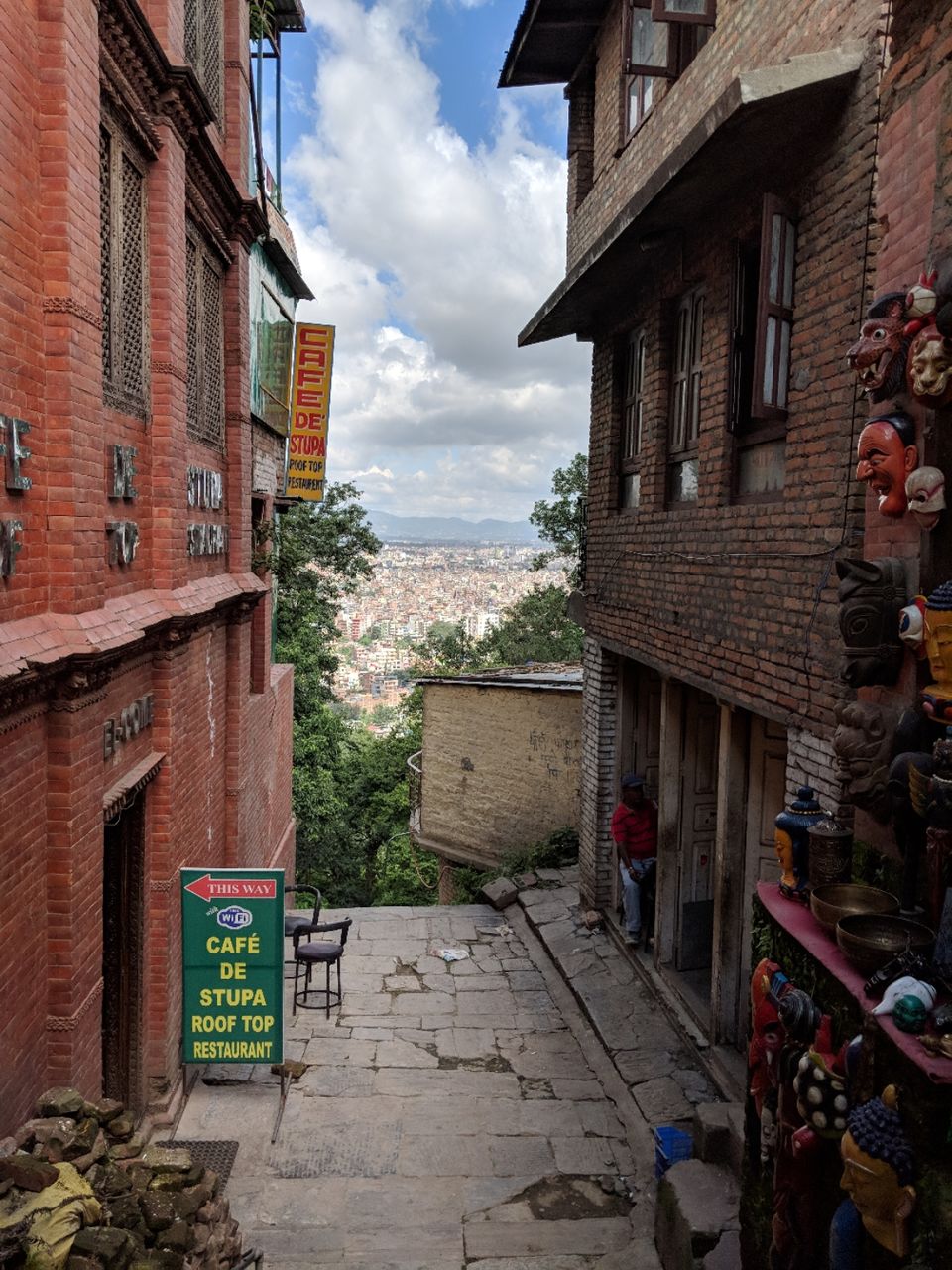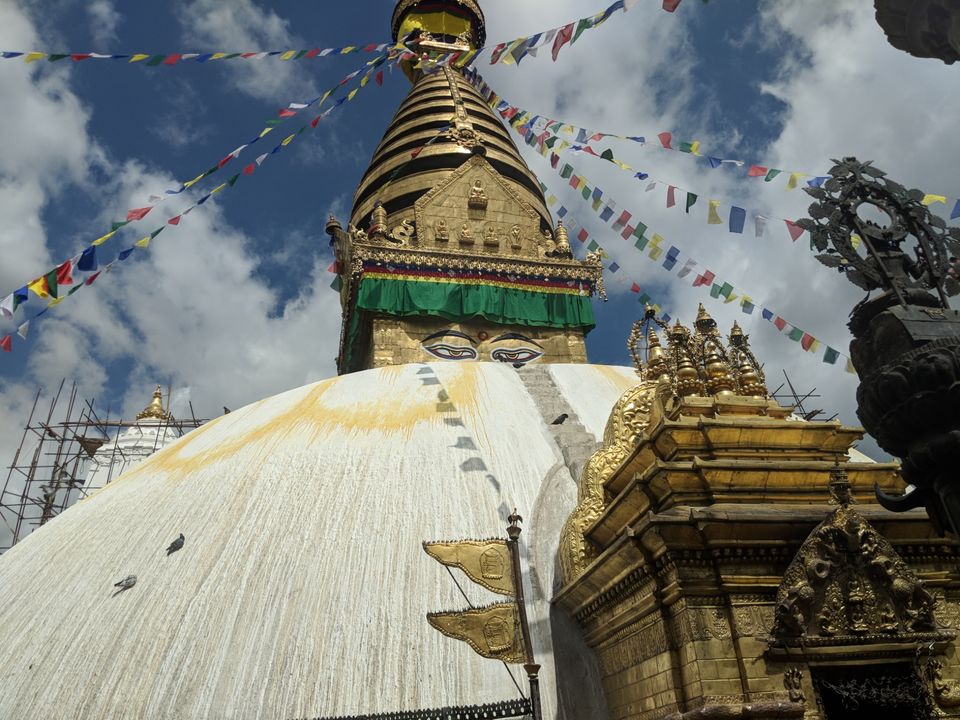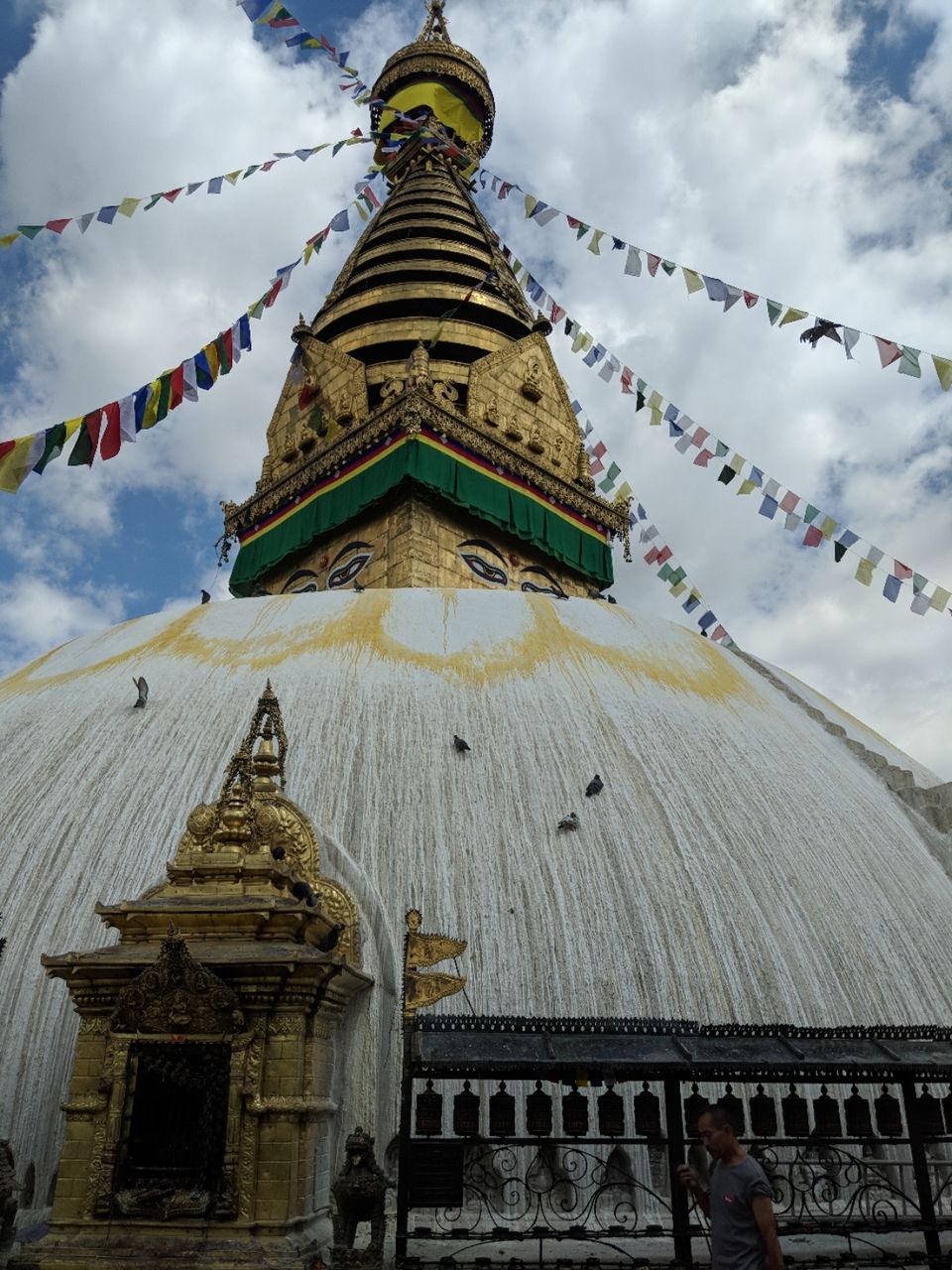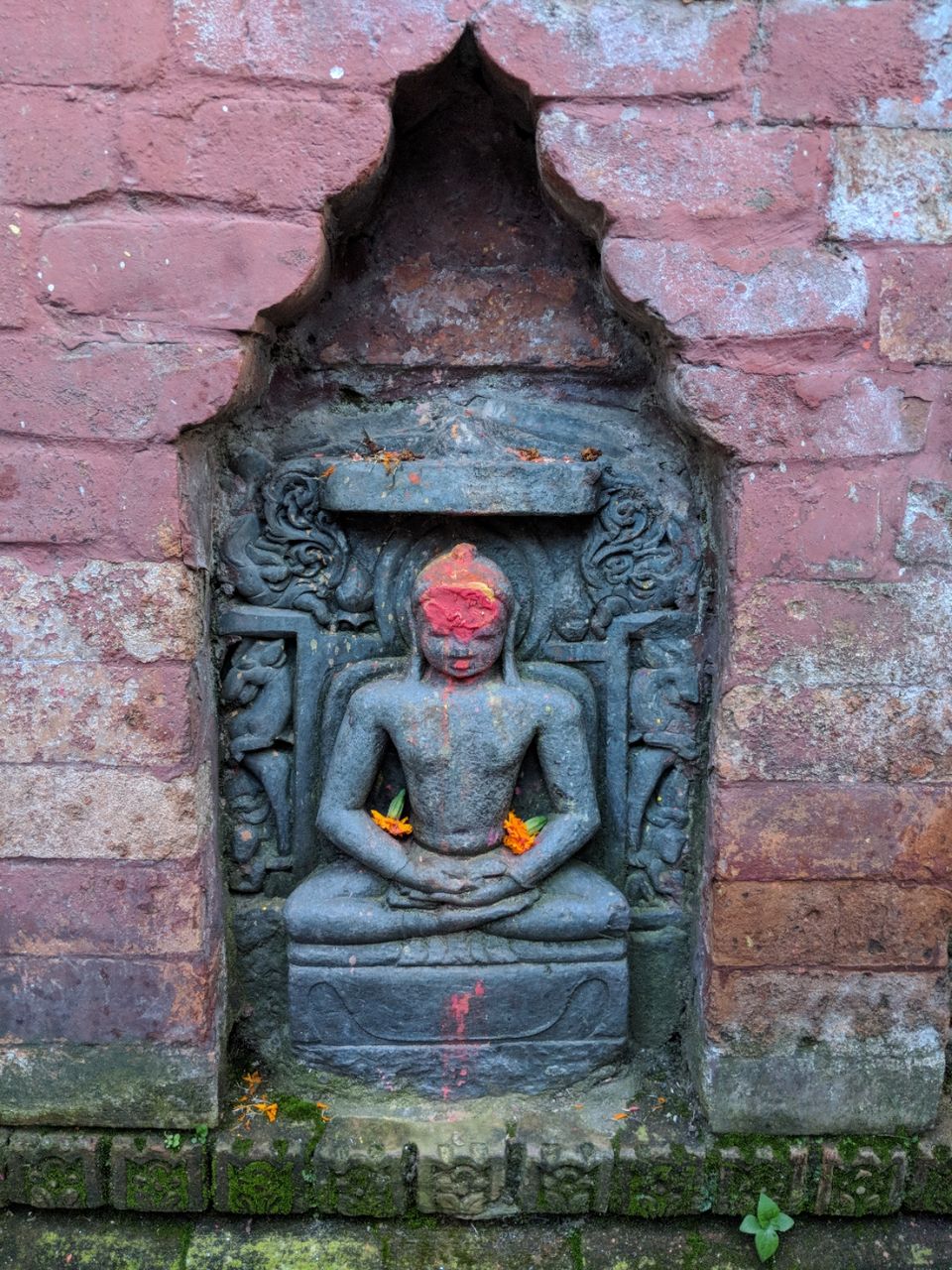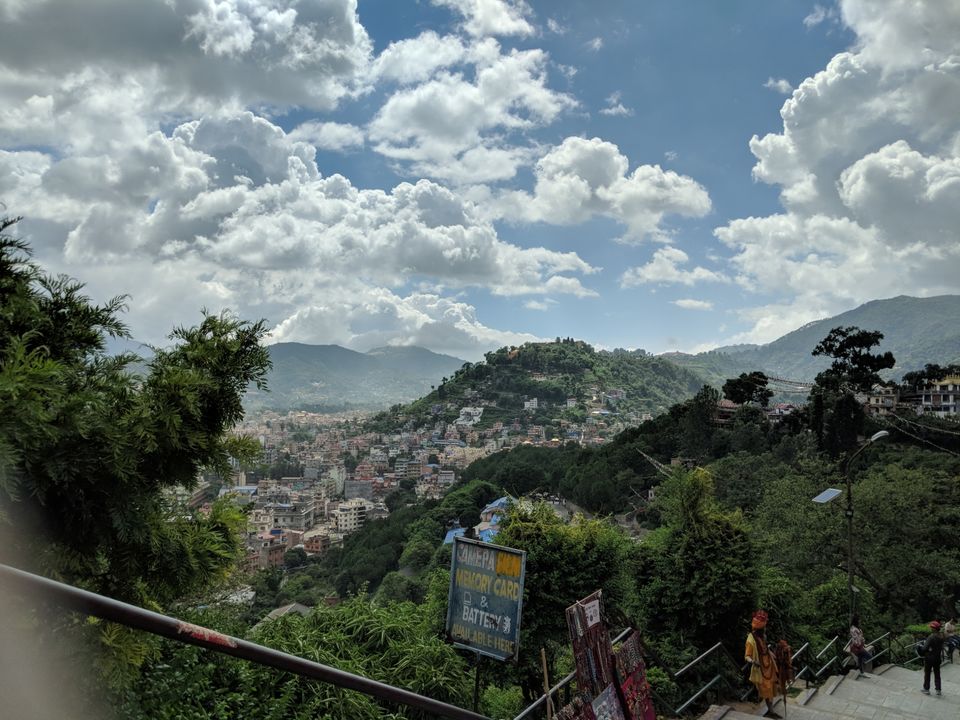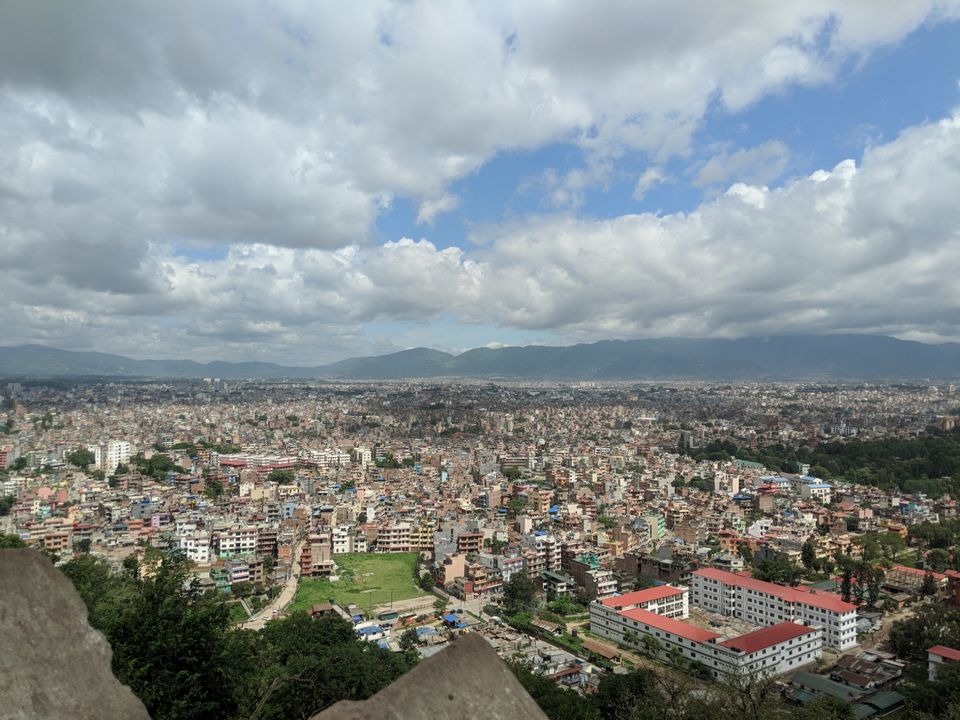 Drizzling accompanied by cool breeze came knocking in the morning and we were on our way to Narayanhiti Palace, which for long served as residence and principal workplace of the reigning Monarch of the Kingdom of Nepal. The palace has now been converted into a museum and has been open for the general public for quite a while now. On the entrance itself, one can imagine the feel of the time when the place served as a home for the Kings and Queens. The museum shows the personal space shared by the residents in the old times and rooms designated for various occasions. Many photographs, medals, articles, gifts, etc. were kept on display for the audience to see and read about the whereabouts. The setting of the place gave a glimpse of how lavish yet simple their lifestyle would have been even in those days. A visit to the palace I don't know why but left some kind of impact on me. After a quick lunch at home, we left for our next destination, Dhulikhel.
It is a beautiful place is around 30 Km East from Kathmandu. It is one of the best and blessed destination for the tourists to visit as it serves the most picturesque and majestic view of the pristine panoramic mountain ranges and green valley. The panorama offers a majestic undisturbed view of the Himalayan ranges (West to East) from Mt. Annapurna to Mt. Karolung.
After spending an hour on the curvy and bumpy road to Dhulikhel, we spent a couple of hours at 'Dhulikhel Lodge Resort, Nepal', with a hot cup of coffee in hand, we experienced the beauty of the clouds covering the Himalayan Ranges, lush green valley with drizzling to top it off. The view relaxed and amazed every nerve in my body and make me believe that I had never ever seen such beautiful thing in my life ever. Undoubtedly view was one of the best-test view I had ever come across. With the beautiful views registered in mind, we left for our next destination, Sanga, which has the world's tallest Shiva statue popularly known as Kailashnath Mahadev Statue. We were back on the curvy bumpy roads to reach our destination only to find it that it was closed (we reached a bit late). But we definitely got a glimpse of what we had come for, though a distant view but worth it.
Soon we were heading to the main city to explore little bit of market and after having dinner at Opium, we were back home to catch some sleep before leaving for Pokhara the next day.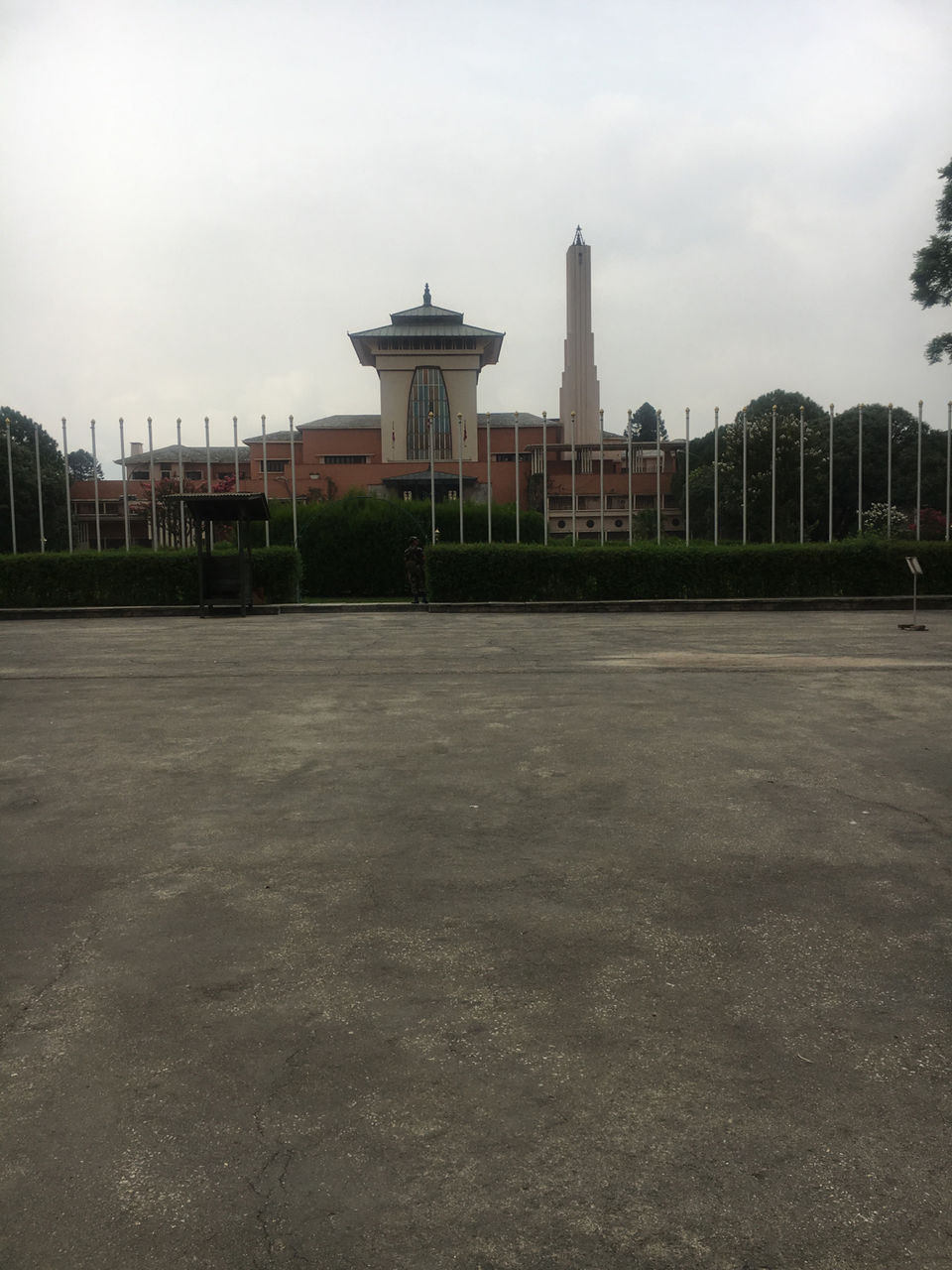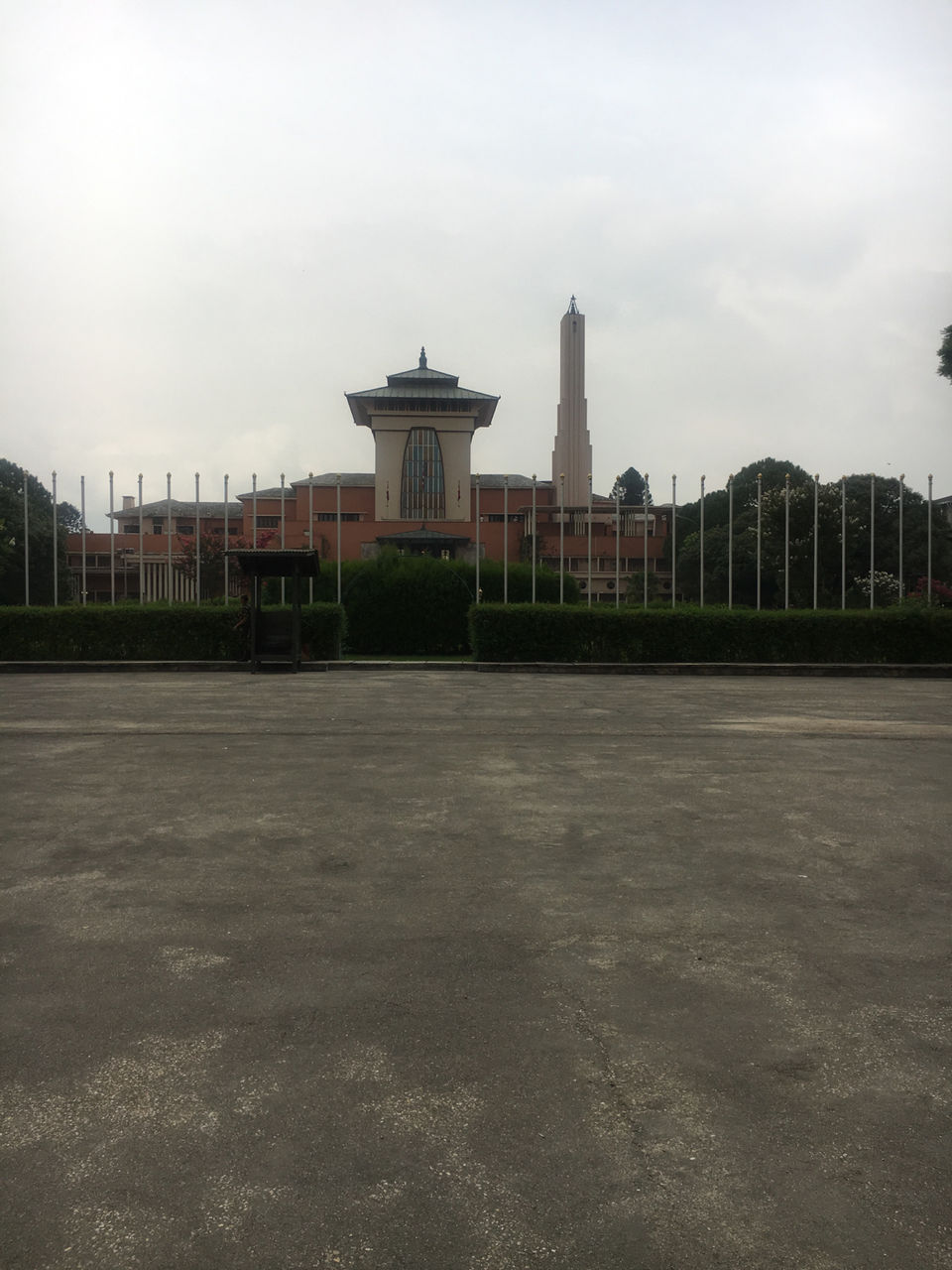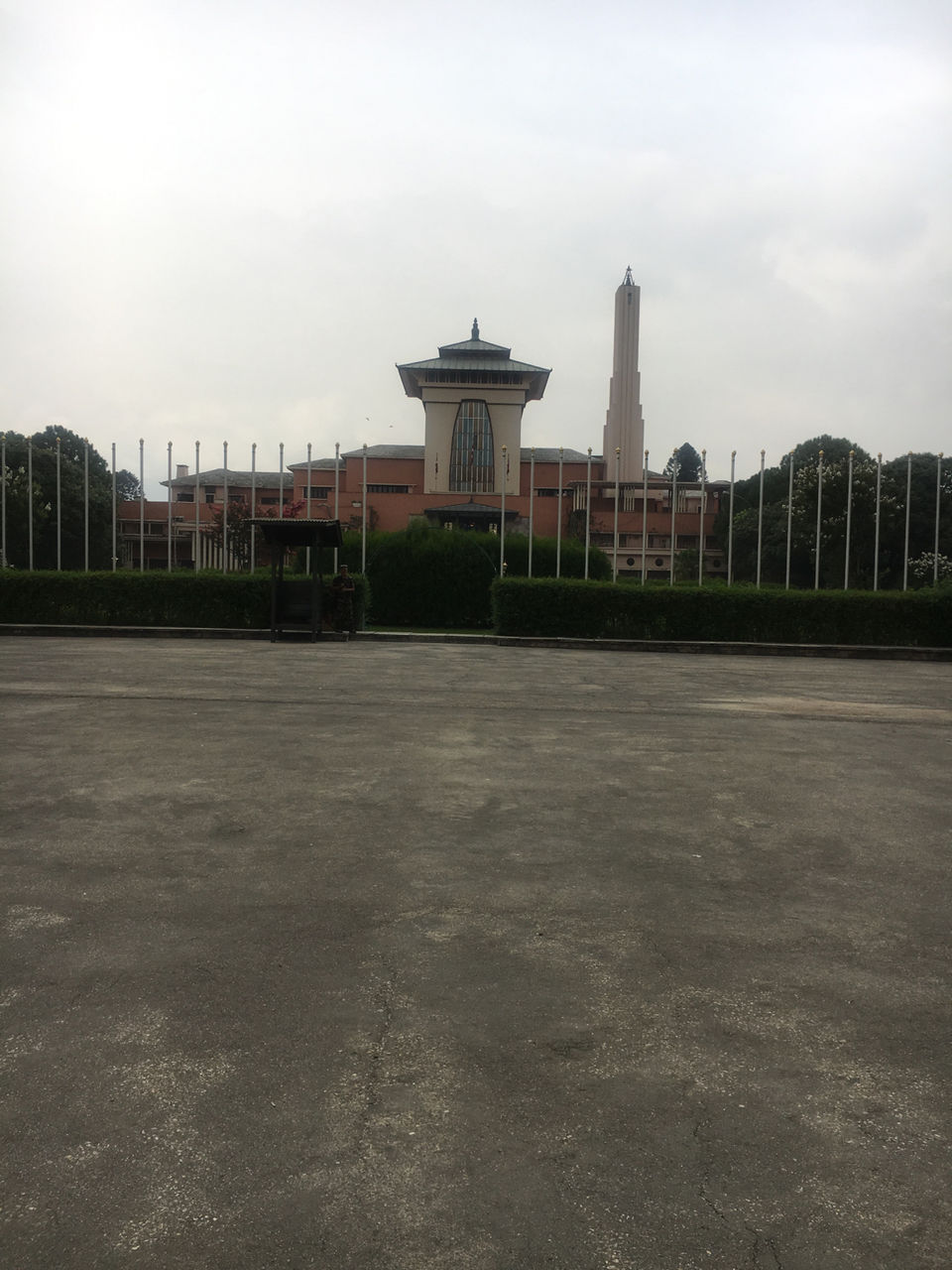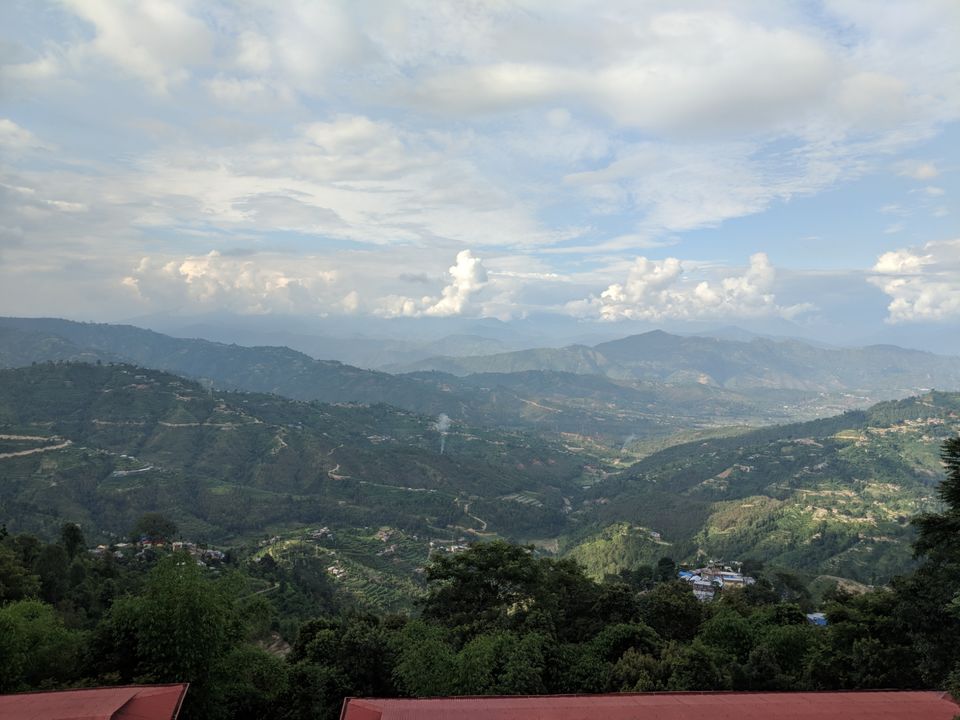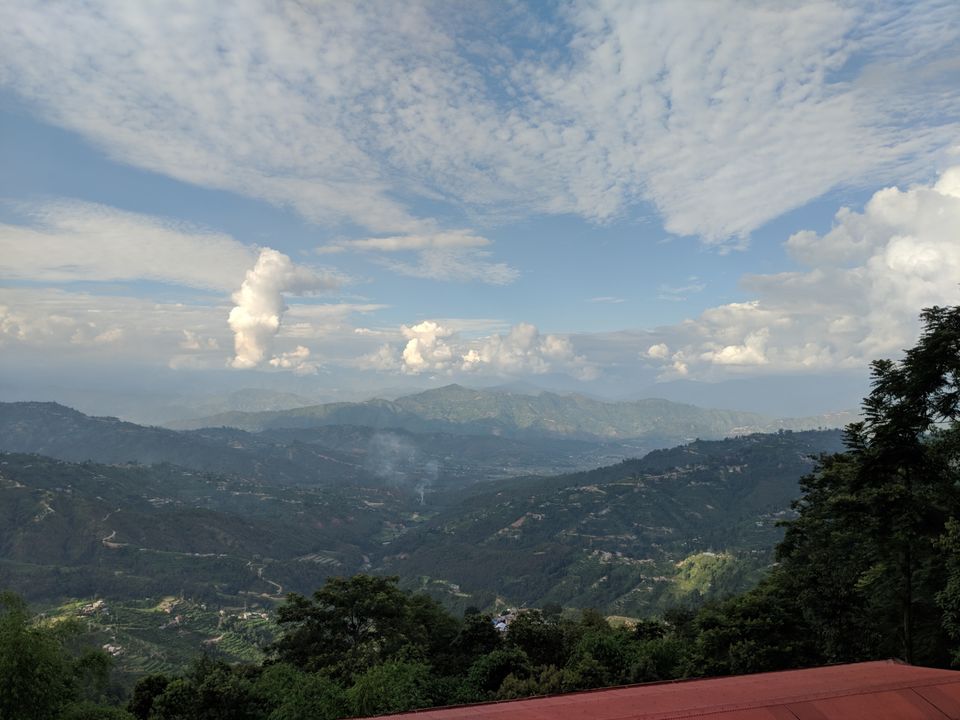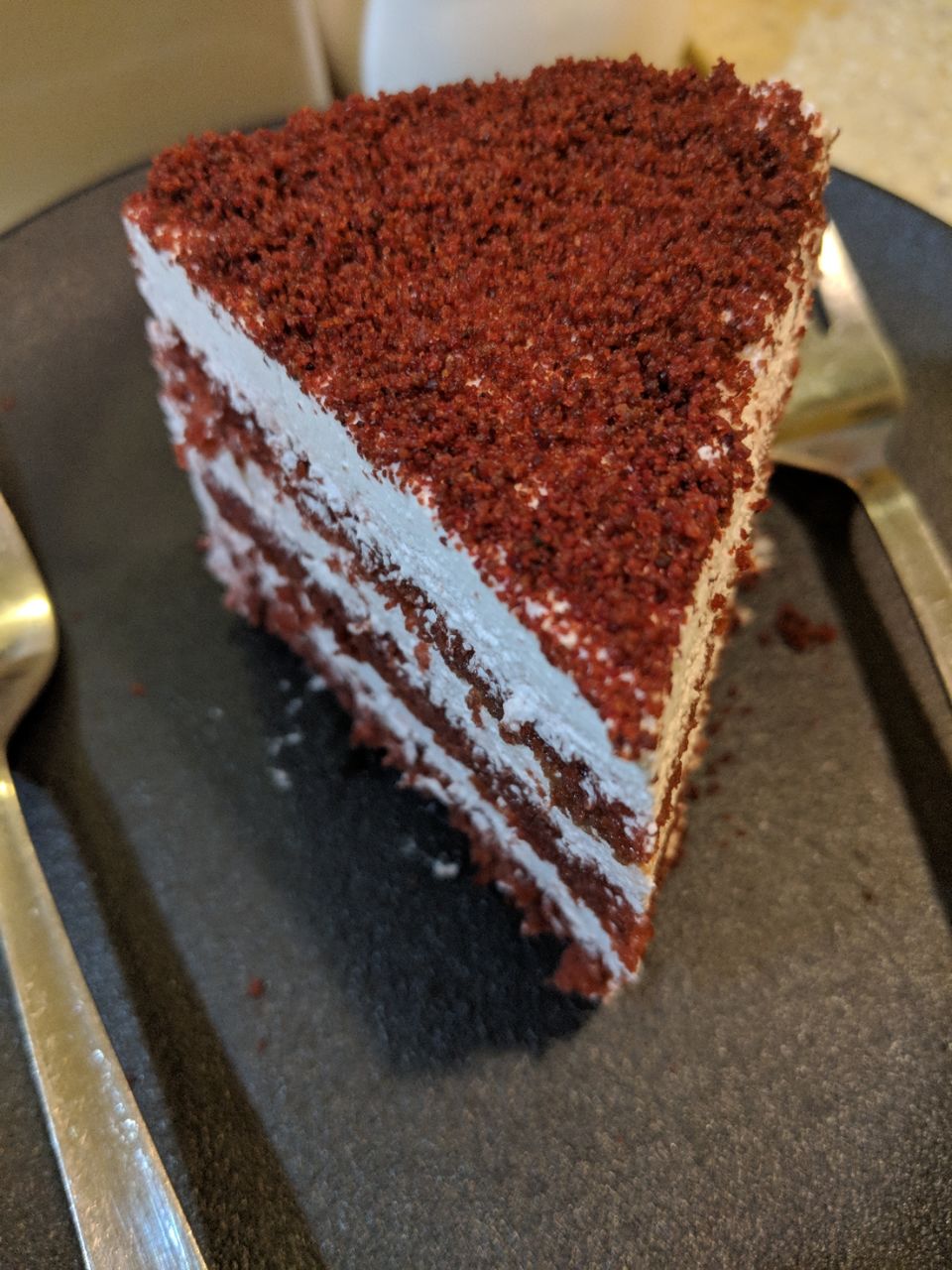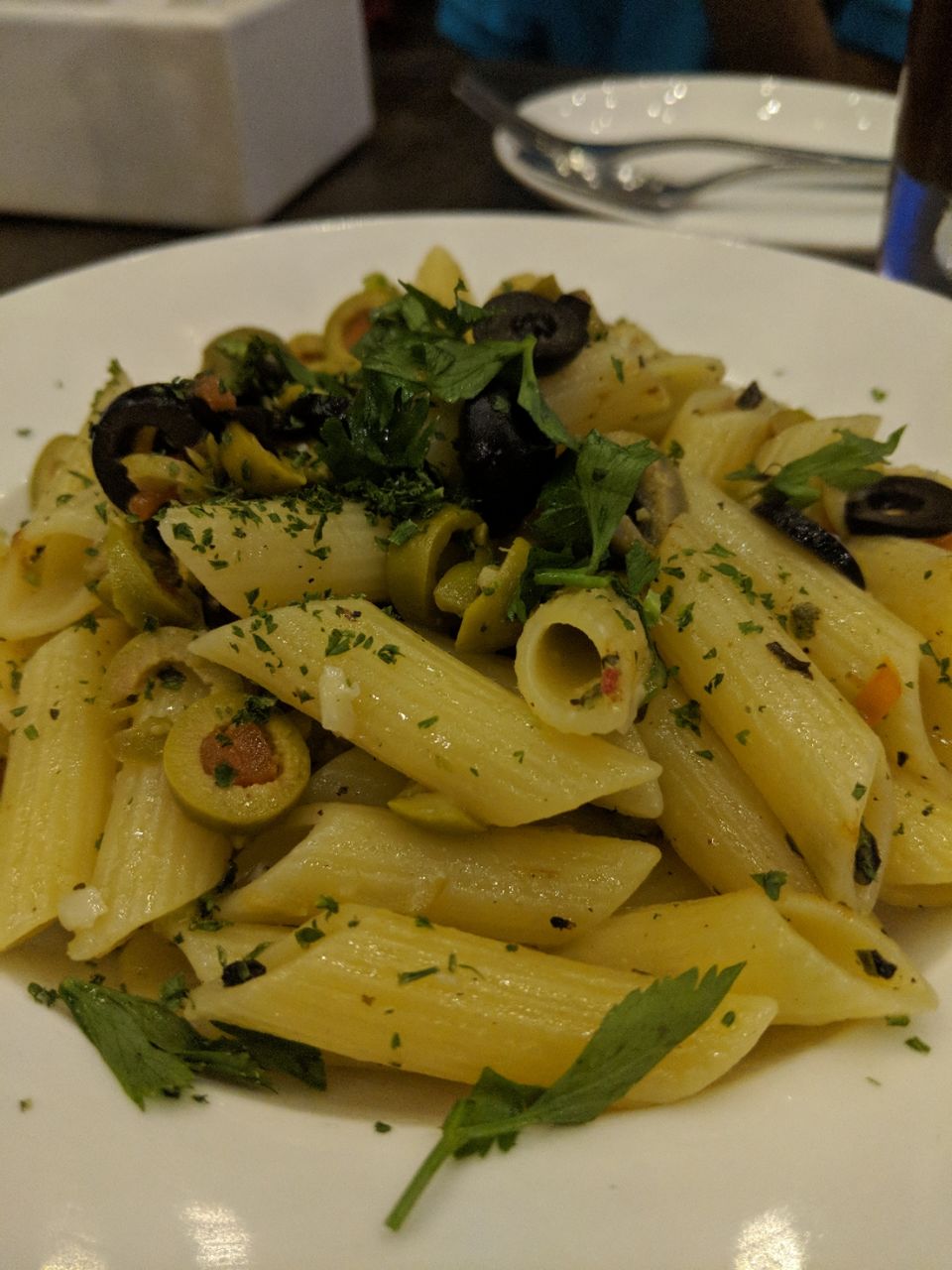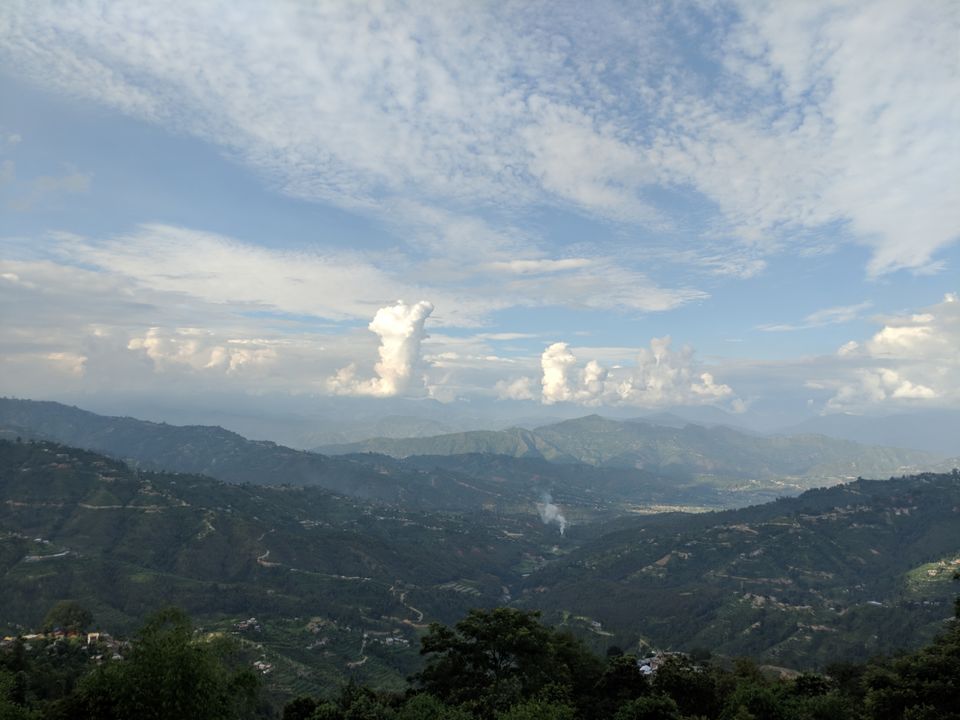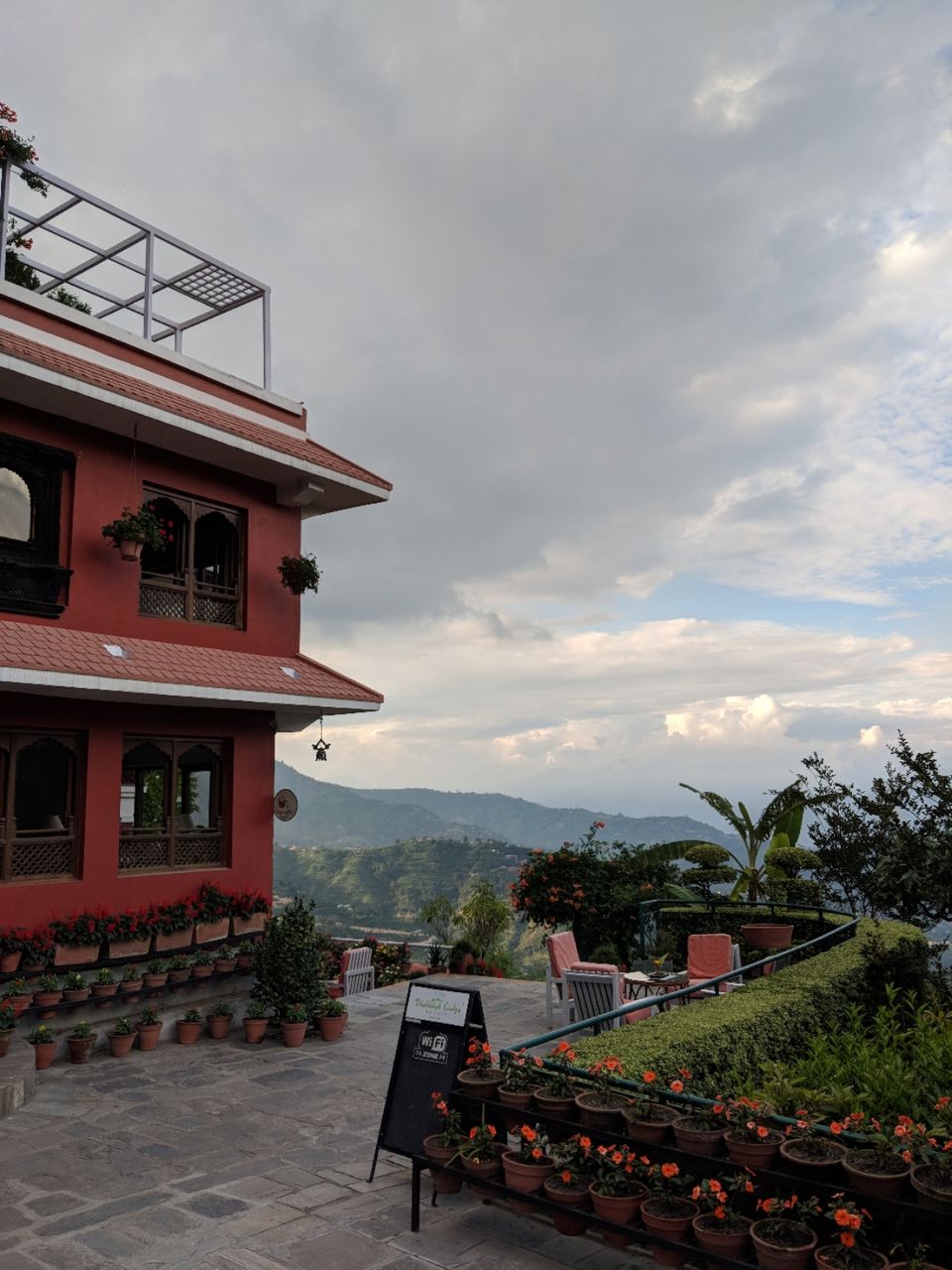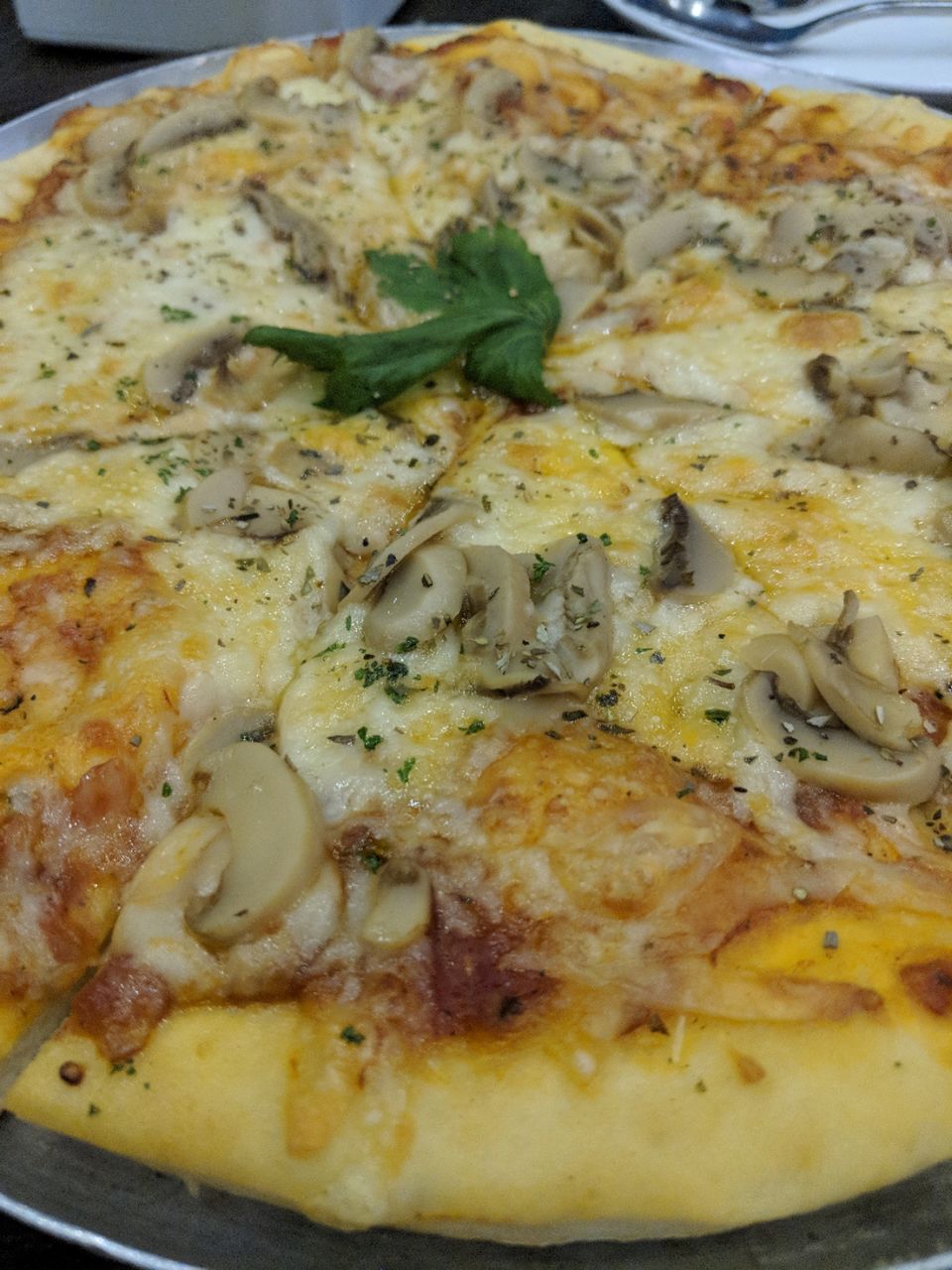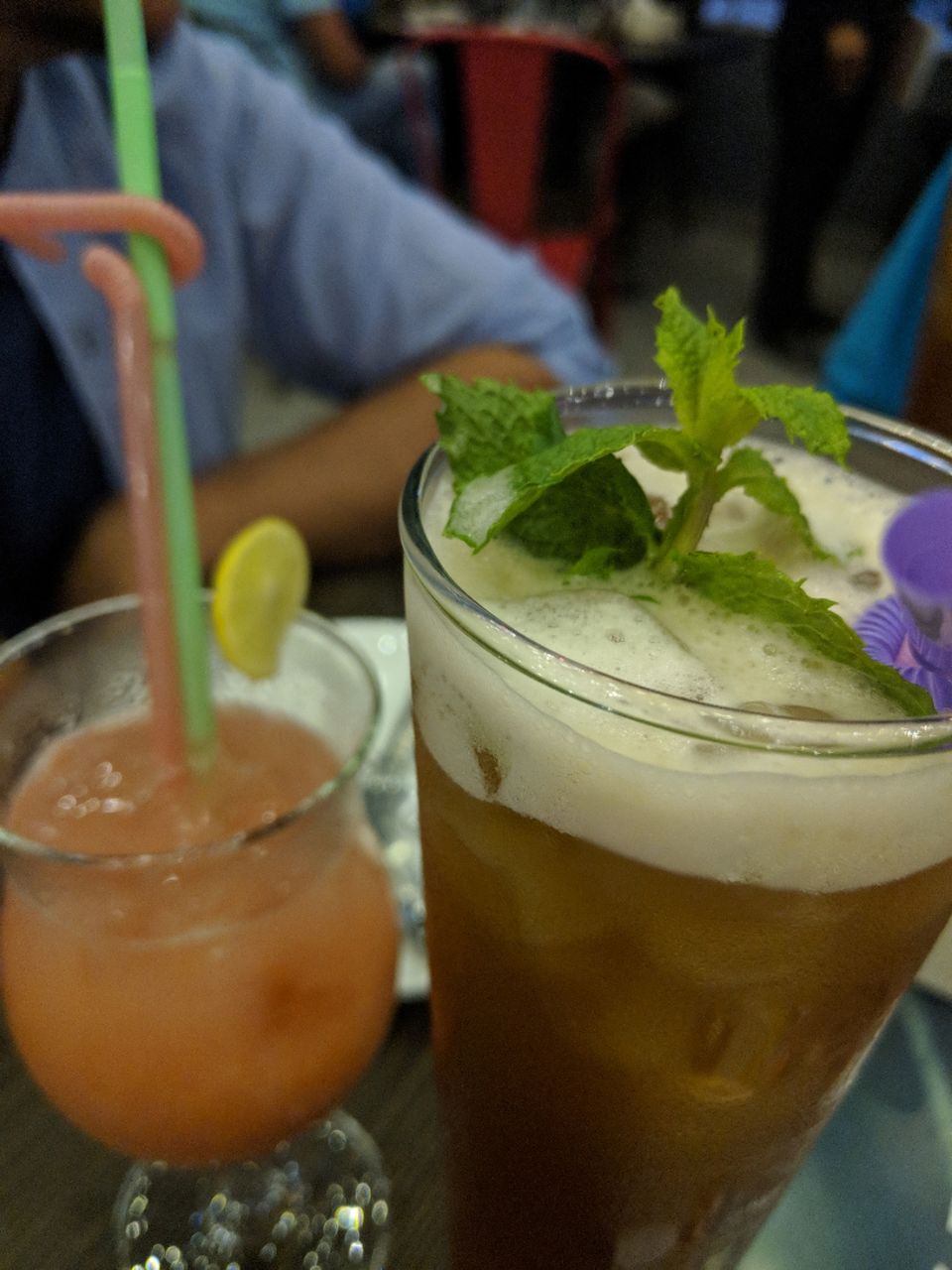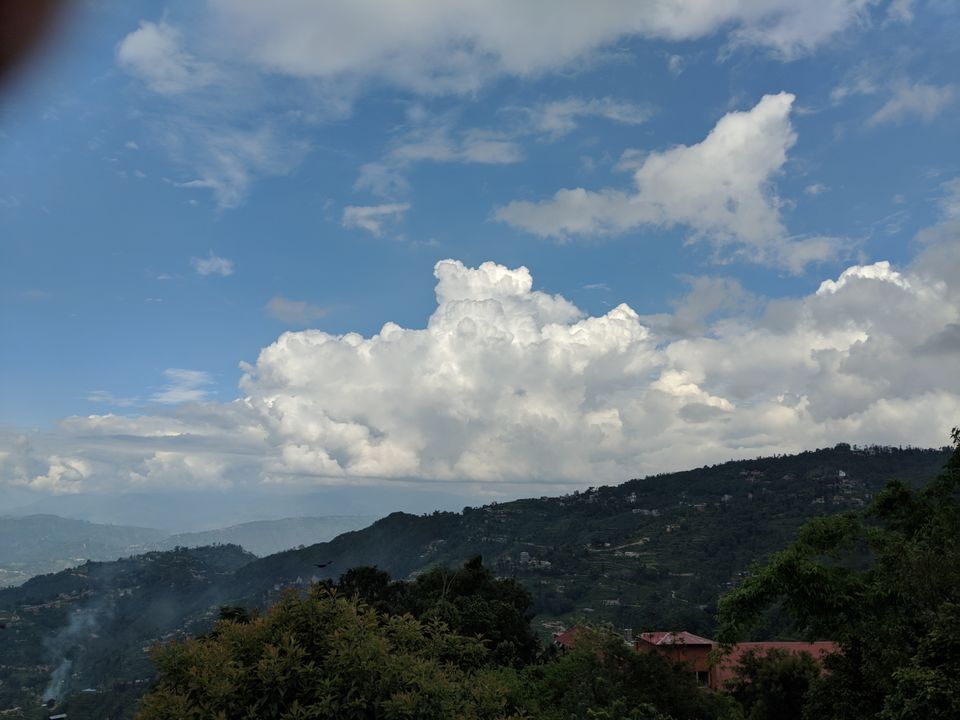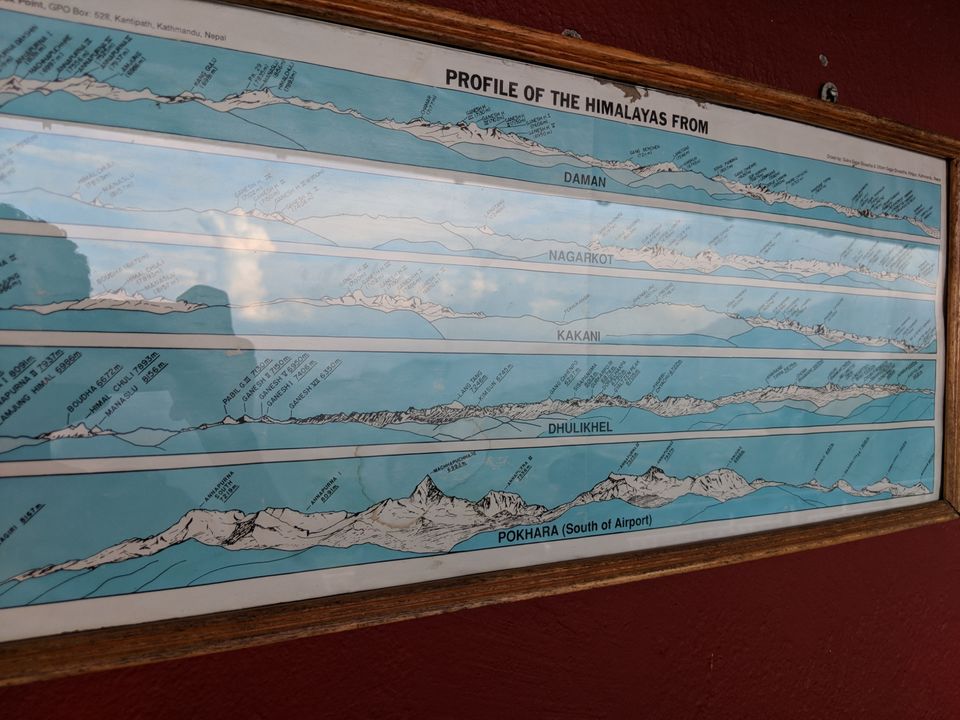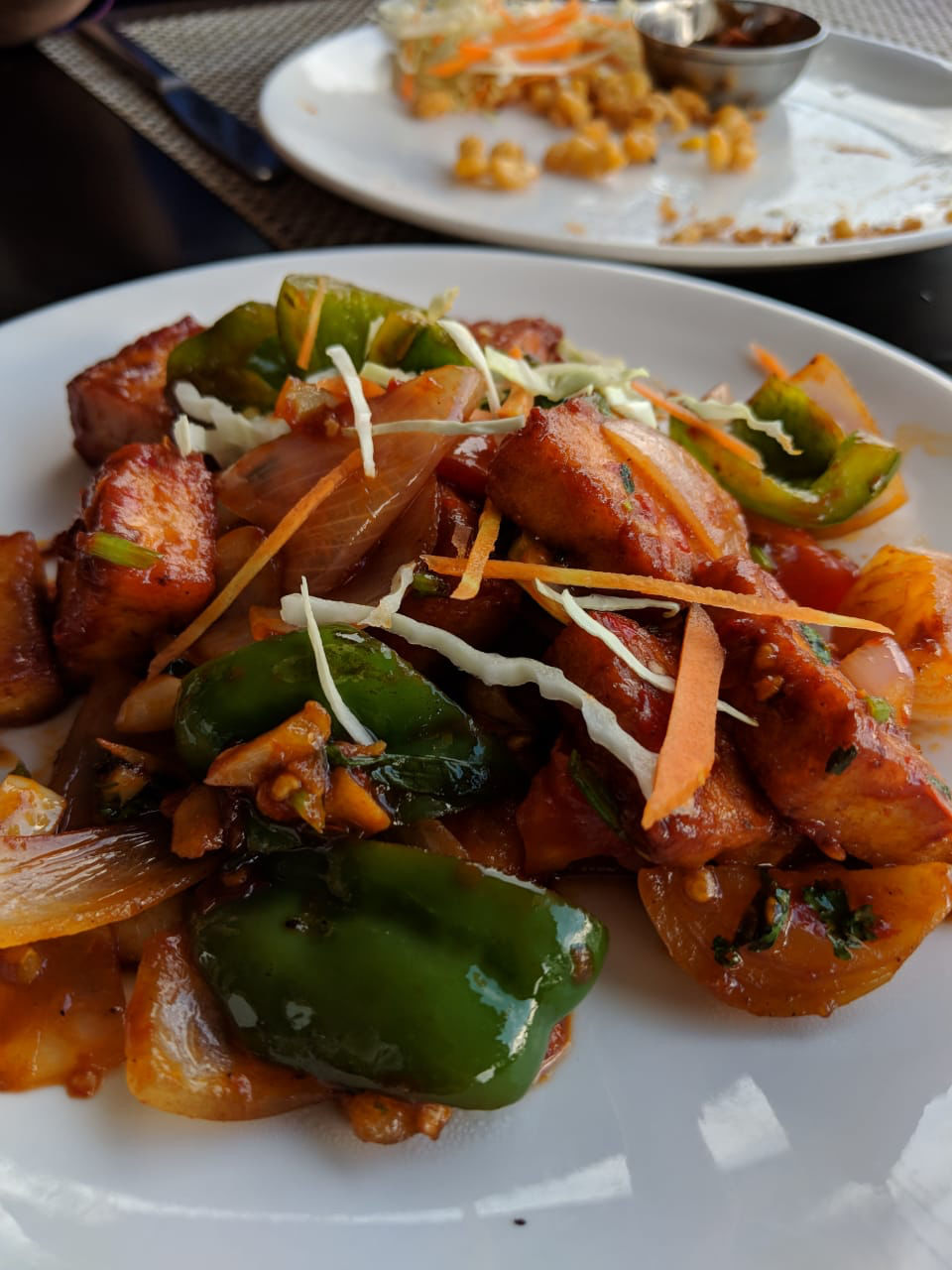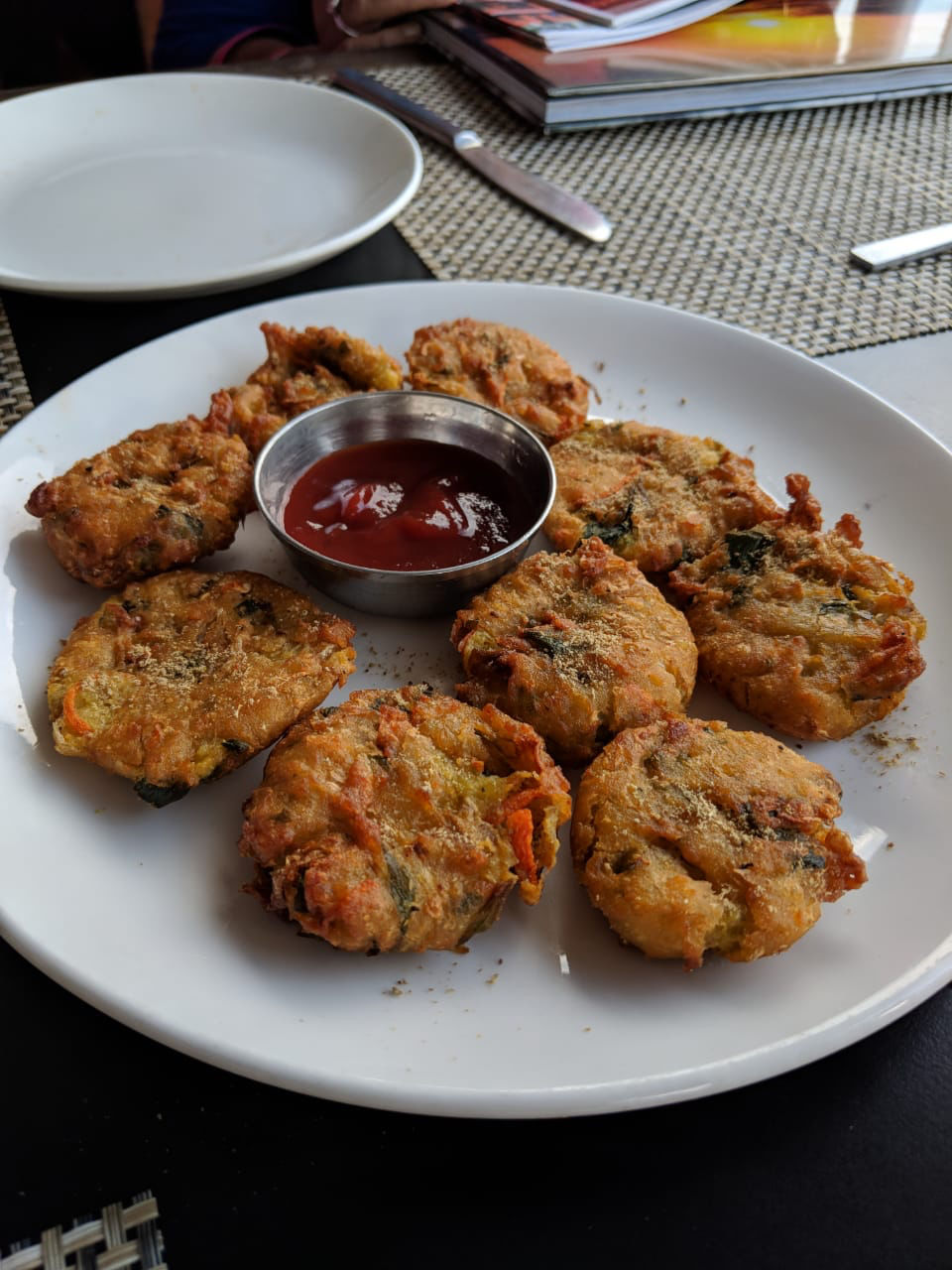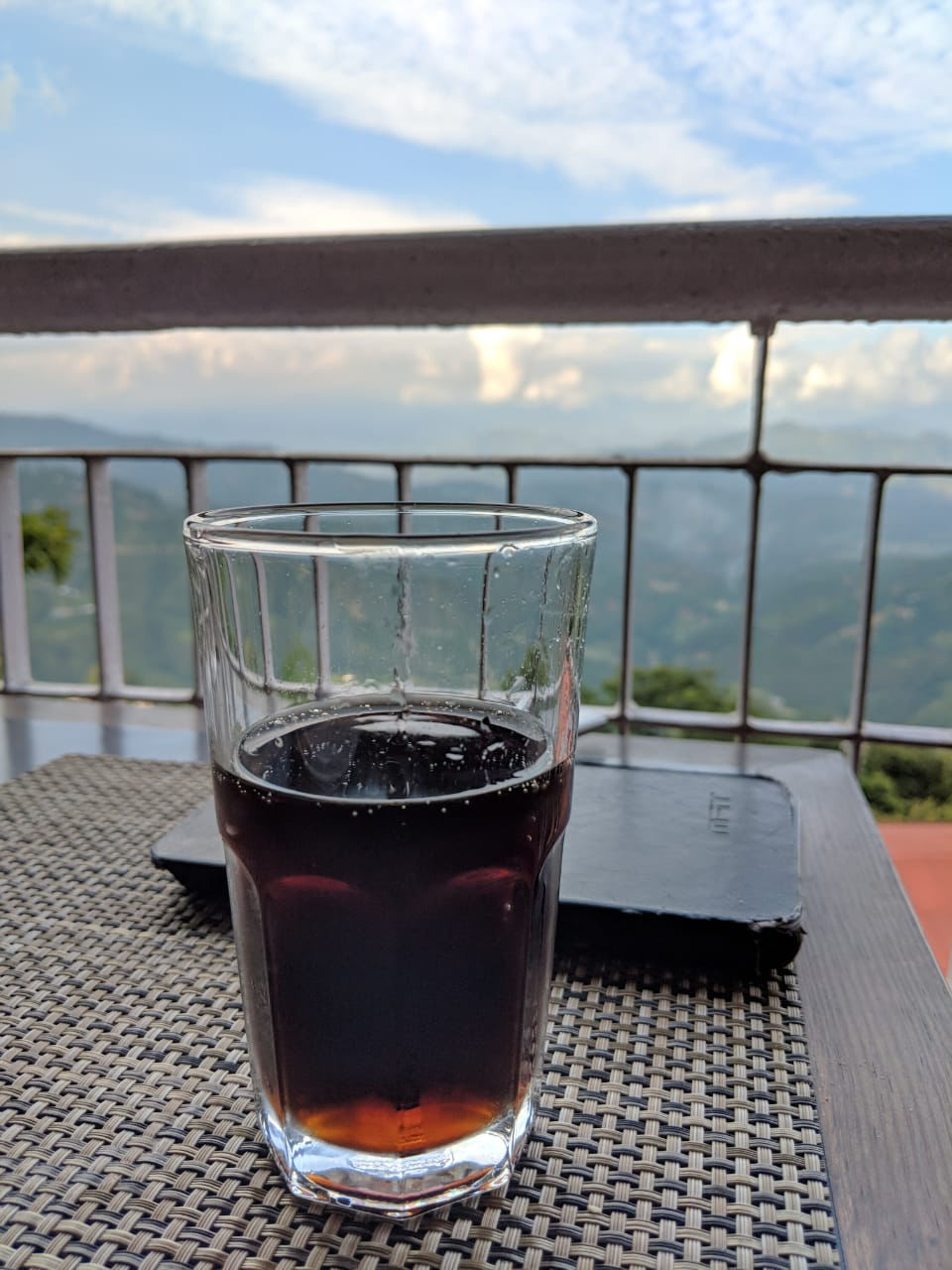 With an early rise, we started our journey to reach Pokhara, the tourism capital of Nepal. It is one of the largest cities of Nepal and with the ranges all around is loved by trekkers. Gazing at the amazing mountains, corn stuffed fields and racing against the Trishuli River, we finally reached. And on our way to our hotel, we made our first stop at Fewa Lake. We rested ourselves in a café and treated our hungry stomach with snacks and enjoyed the spectacular view of the nature. The trees covered mountains and water at the bottom, a total mesmerizing view. The place was quiet and peaceful for the eyes and soul. The place was not at all crowded and few people whom I came across, were patiently fishing. I was not willing to leave but to cover up whole of Pokhara, I had to (sad face).
After a quick nap and shrugging off our tiredness, we were on the road again and heading towards Shanti Stupa. It was situated on top of a very steep hill and I felt as if I was on an adventure ride. To reach the main area, we had to climb approximately 350 – 400 steps. But trust me every bit of it is worth it. It provides the panoramic view of the Annapurna range slightly covered with clouds, Pokhara city and Fewa Lake with colorful little boats. Due to the rains, the weather was pleasant and cold winds were crossing. Soon we were back on the road for out next stop, Davis Fall. It is an attraction for tourists and locals as well. As the name suggests 'fall', it is basically a water fall which comes at a very high speed. The water forms an underground tunnel after reaching the bottom. After exiting the tunnel, the water passes through a cave called Gupteshwor Mahadev. One can find a model of traditional typical Nepali house and a series of statue of Nepali people wearing traditional dresses where visitors can click photo.
With this we ended our day and post dinner and bit of market surfing, we dozed off.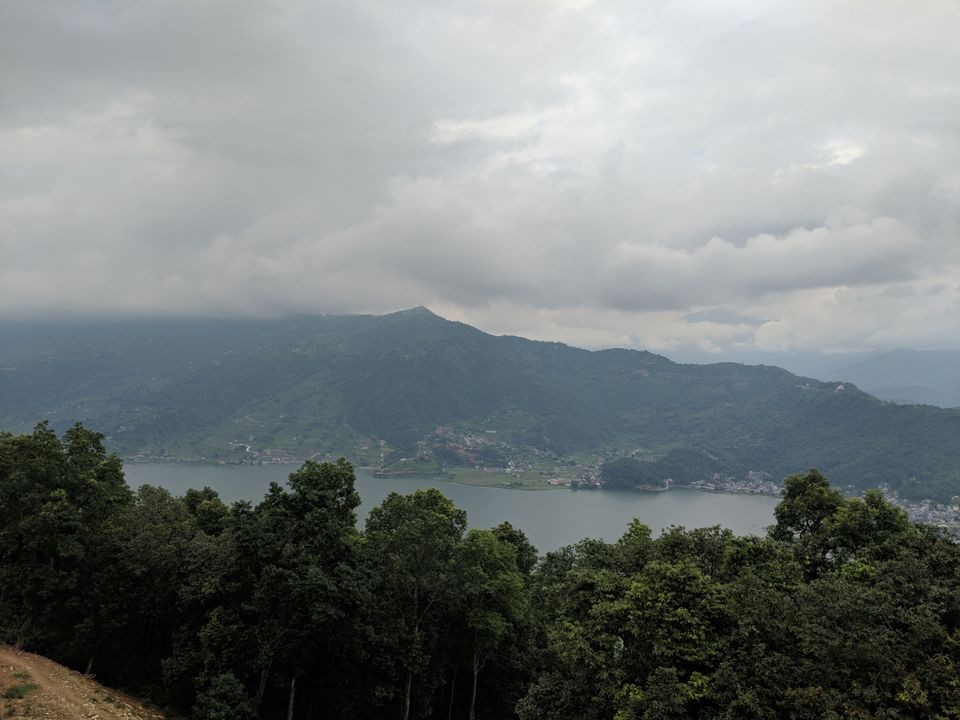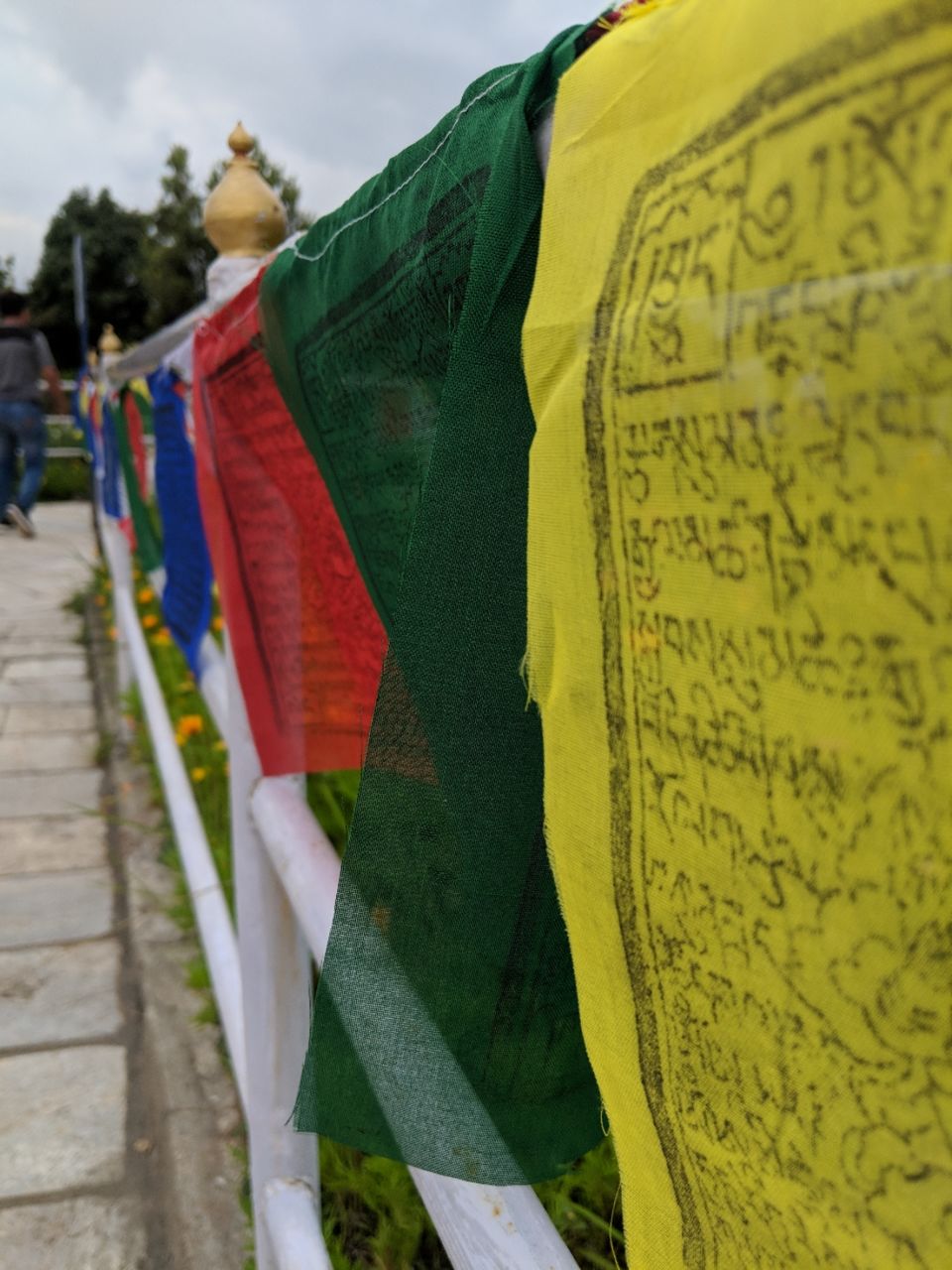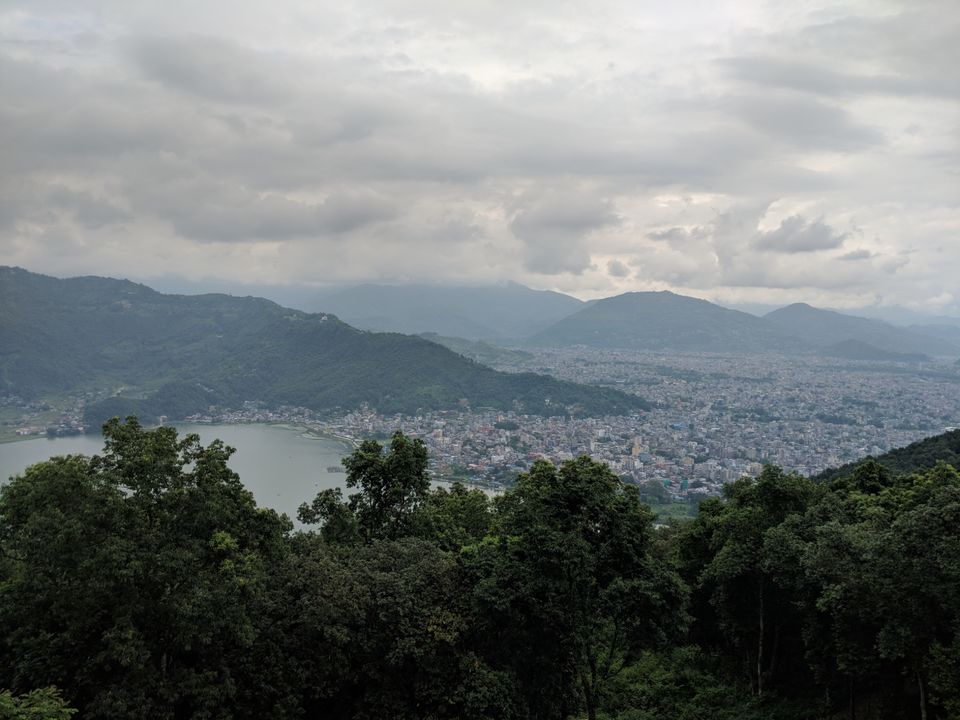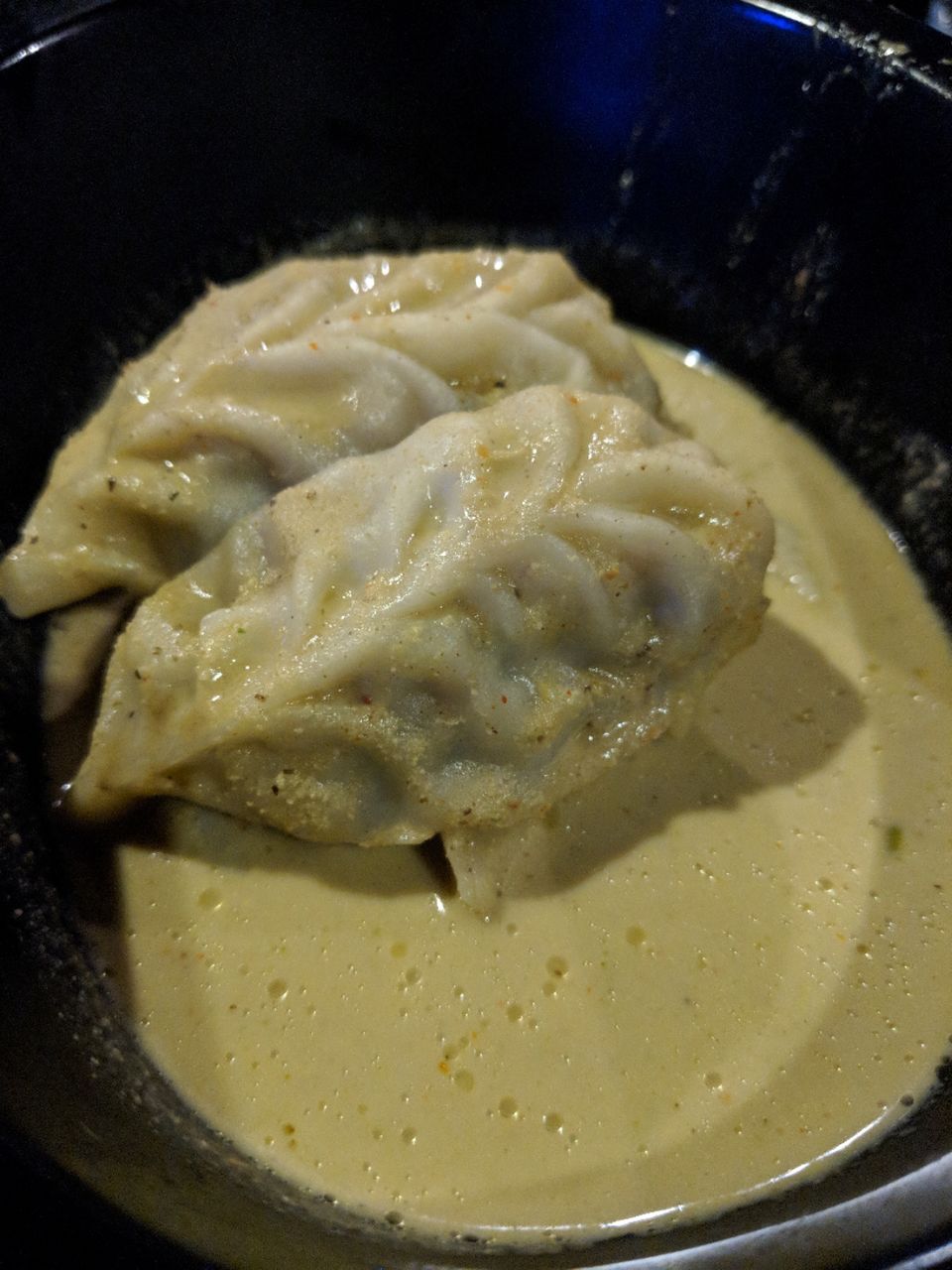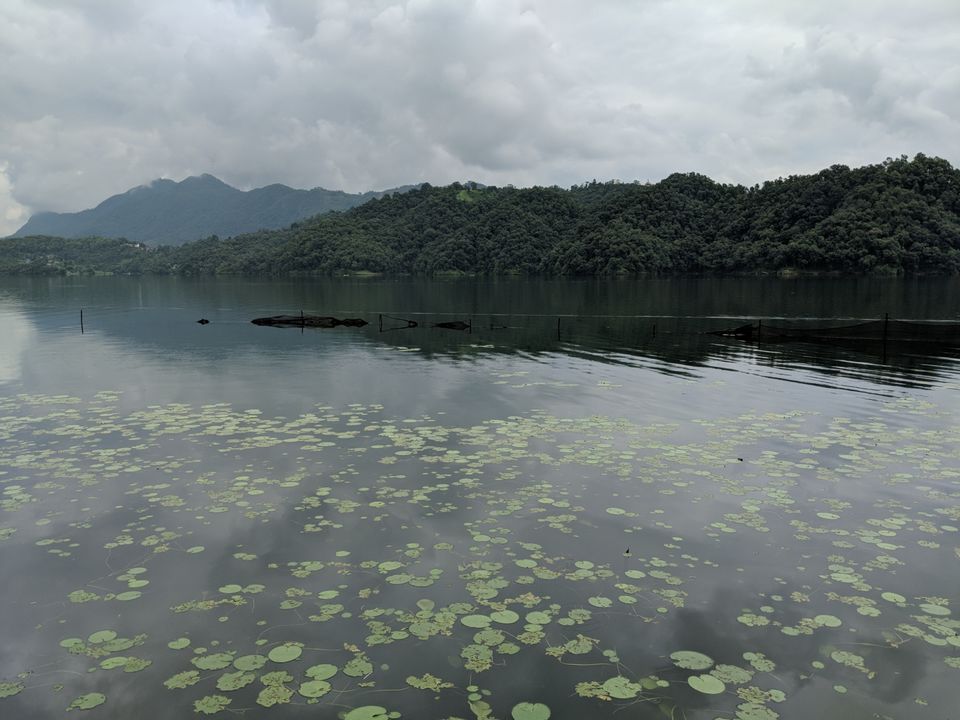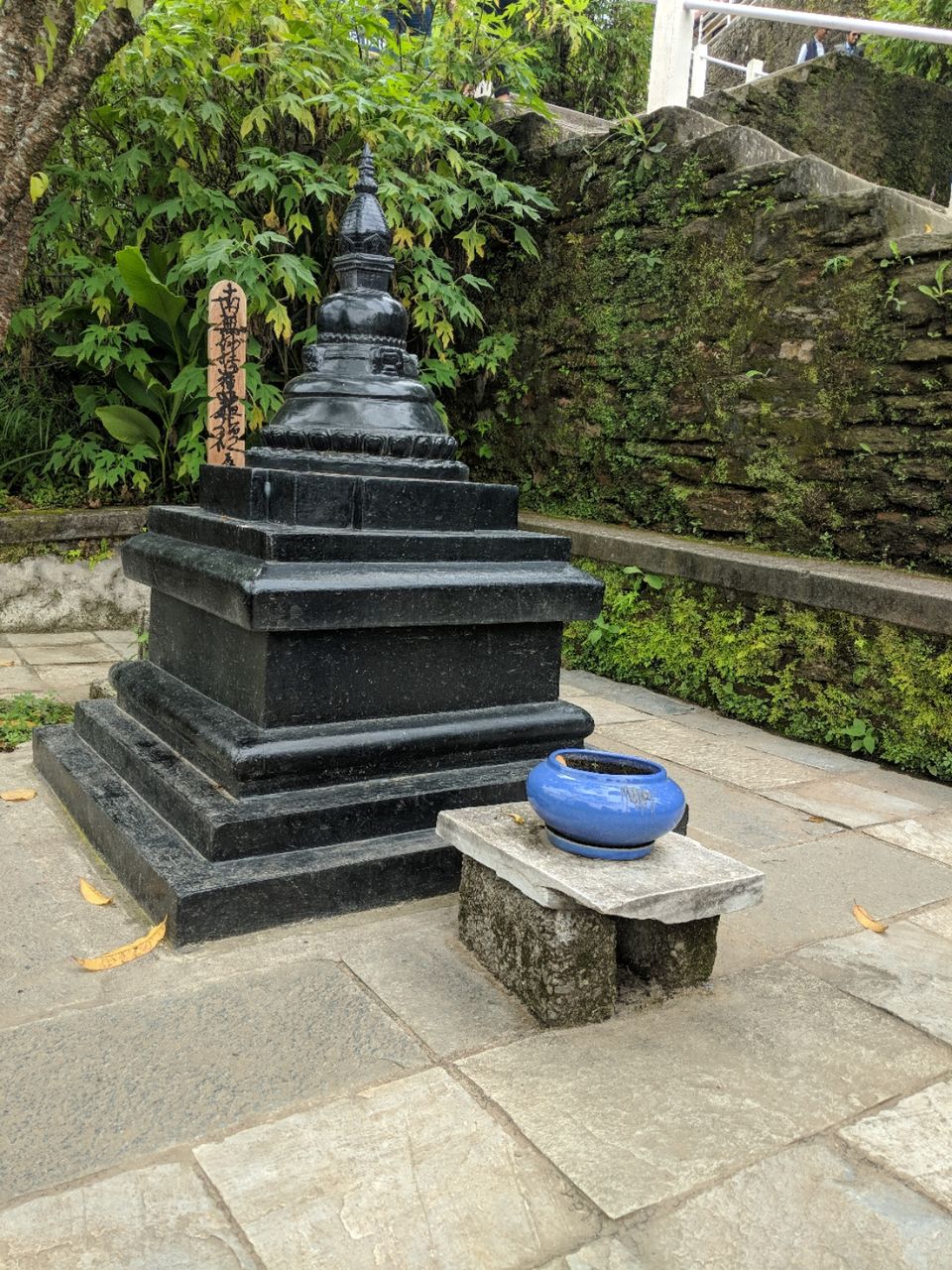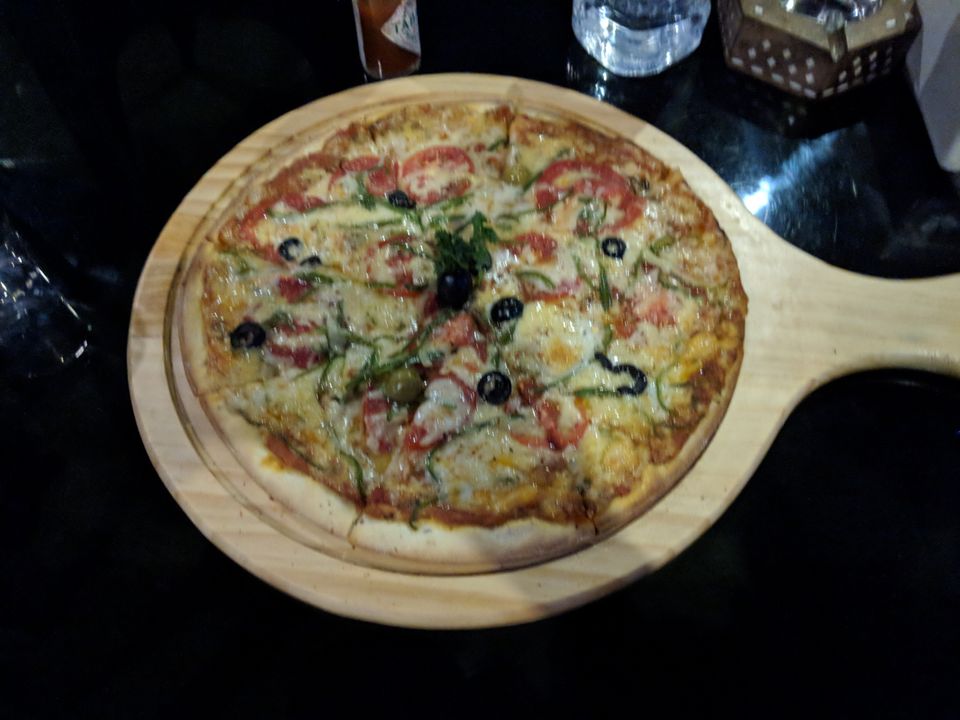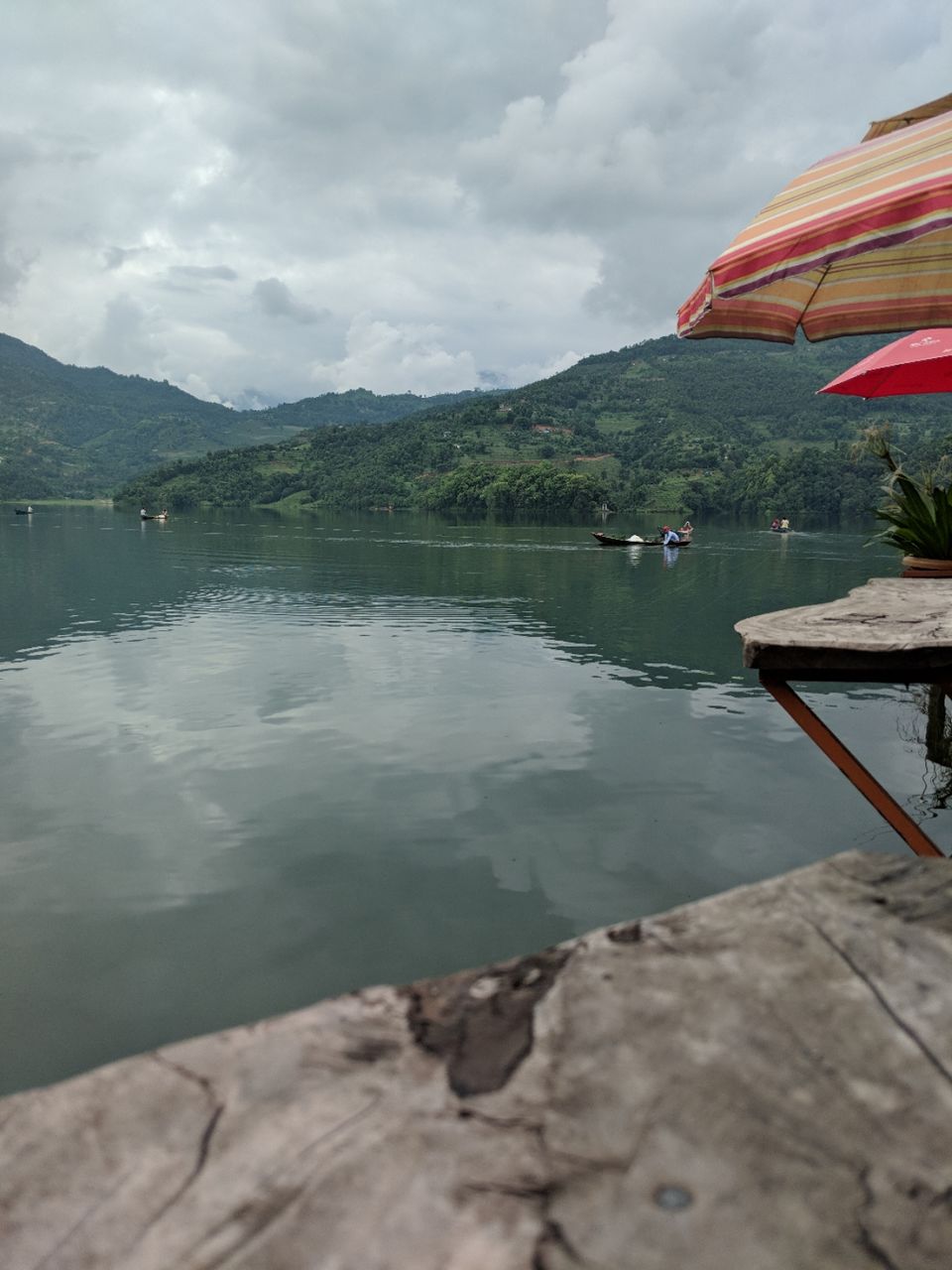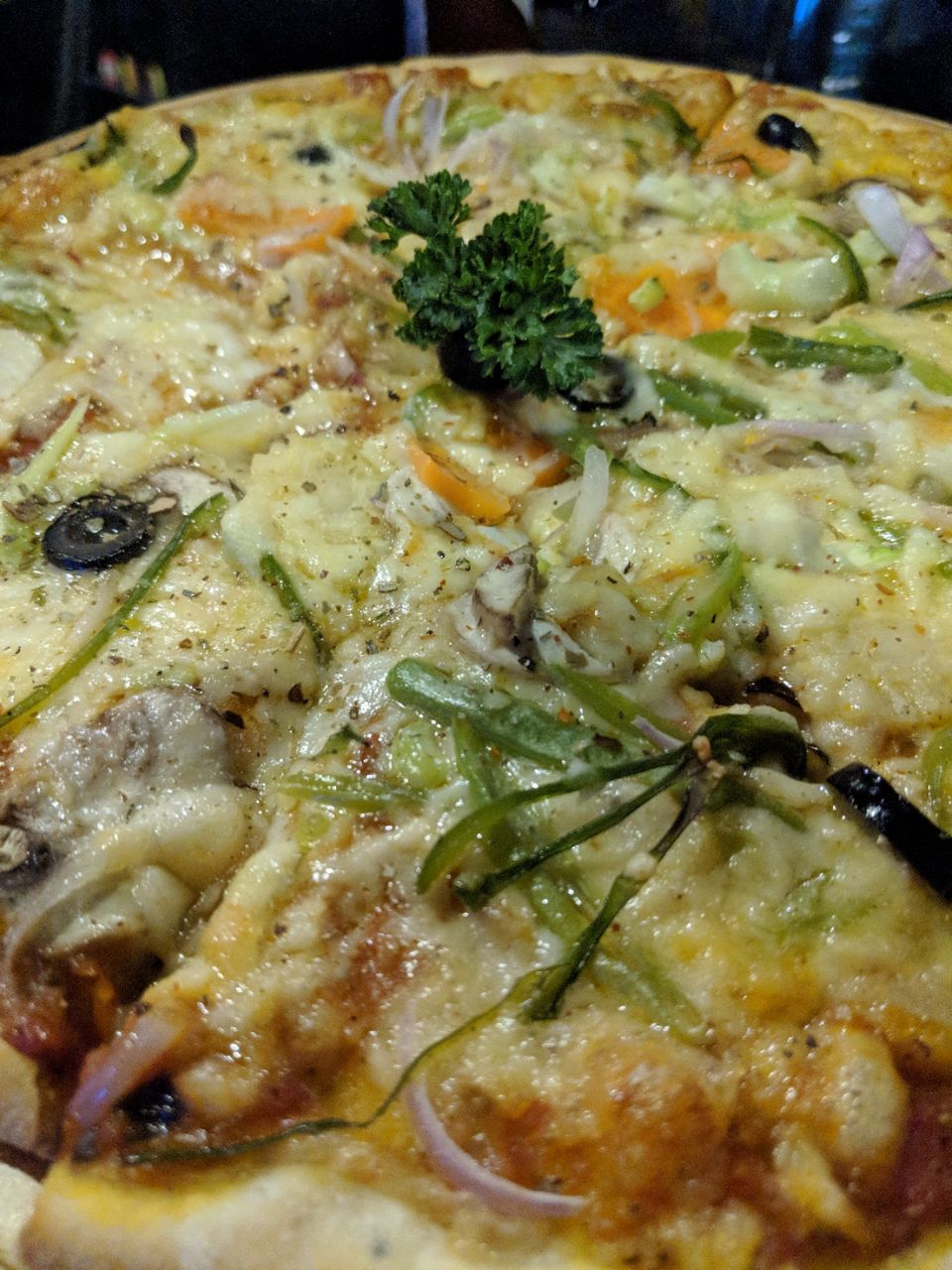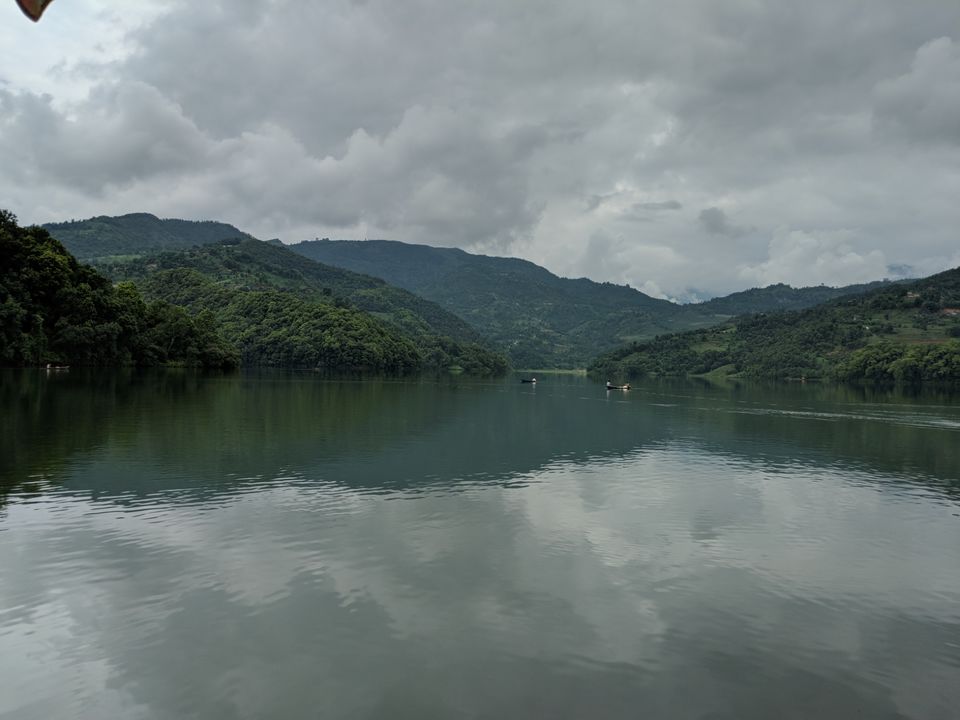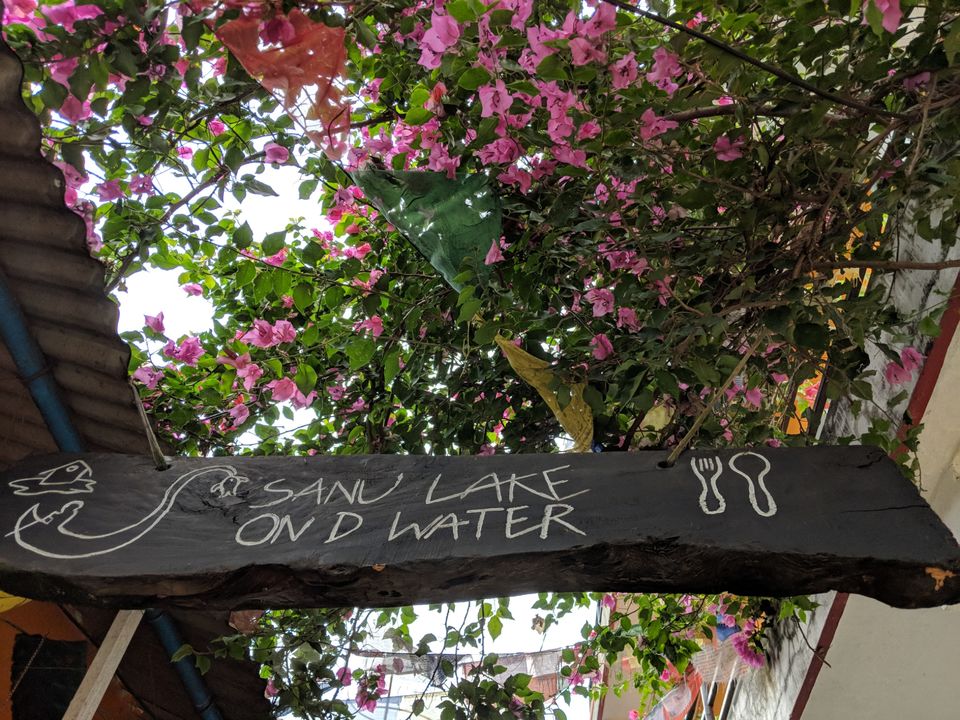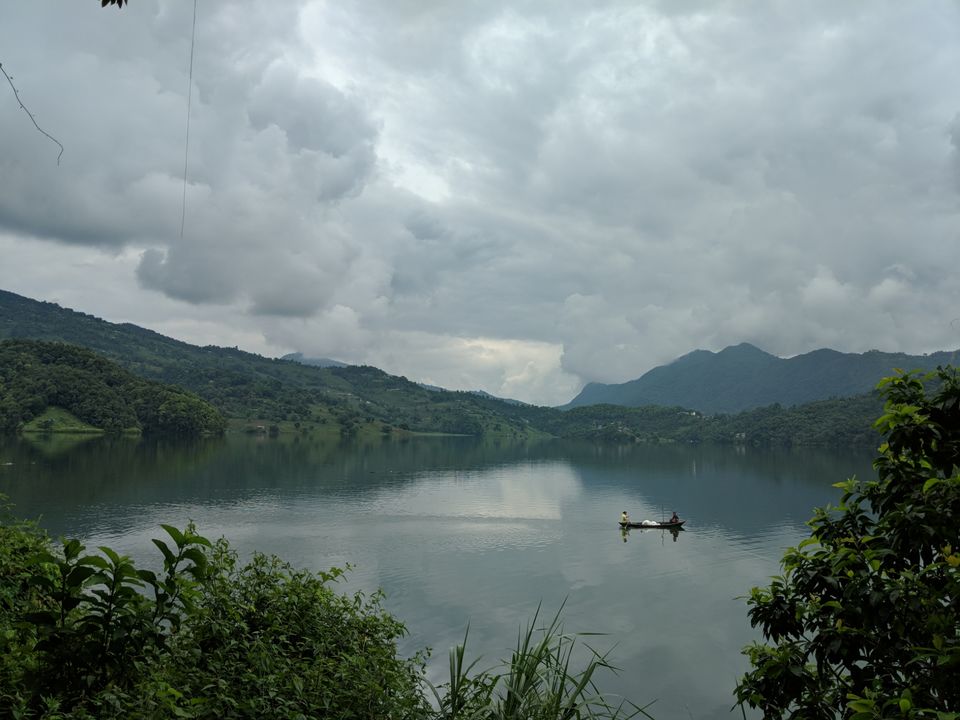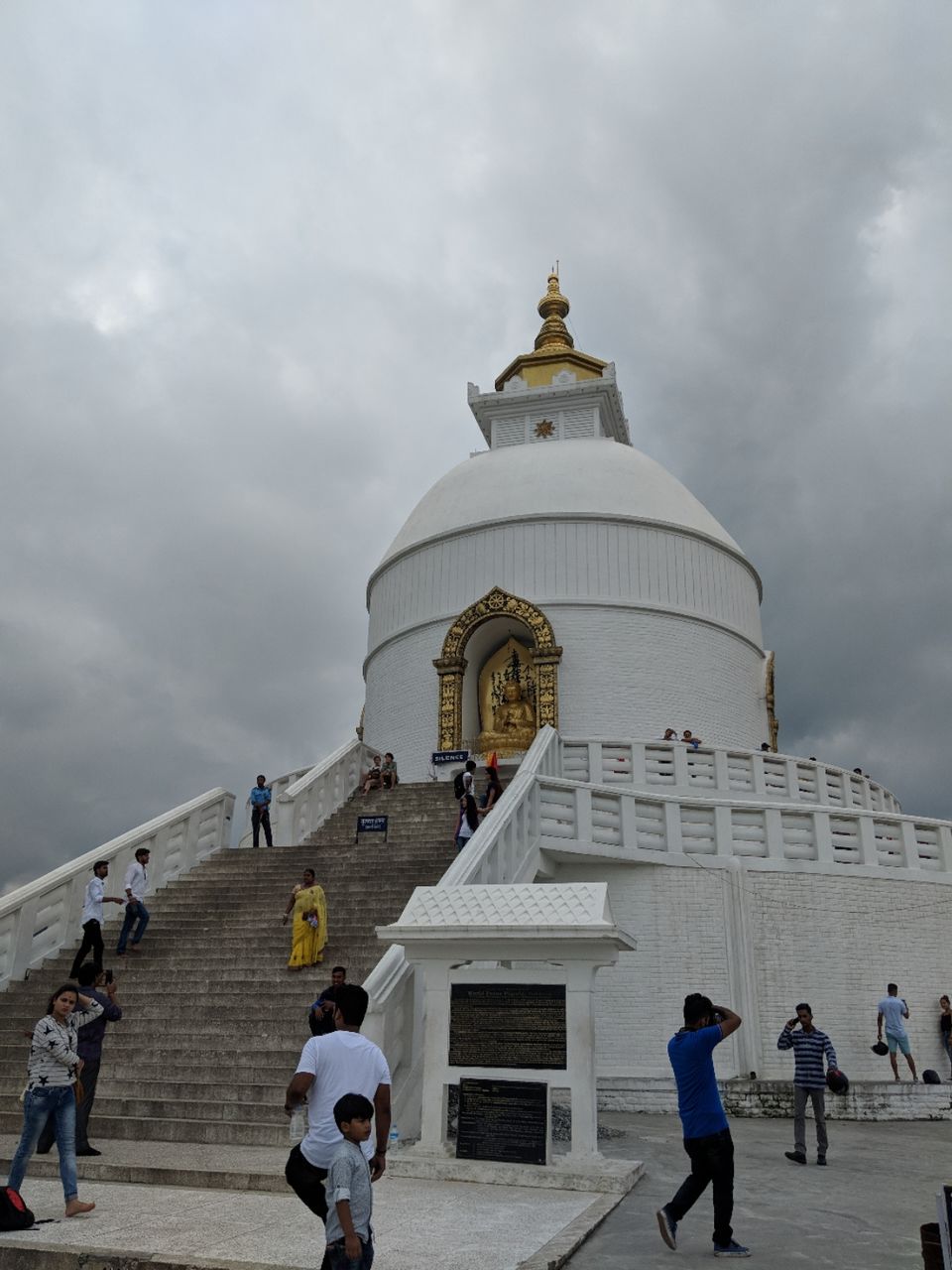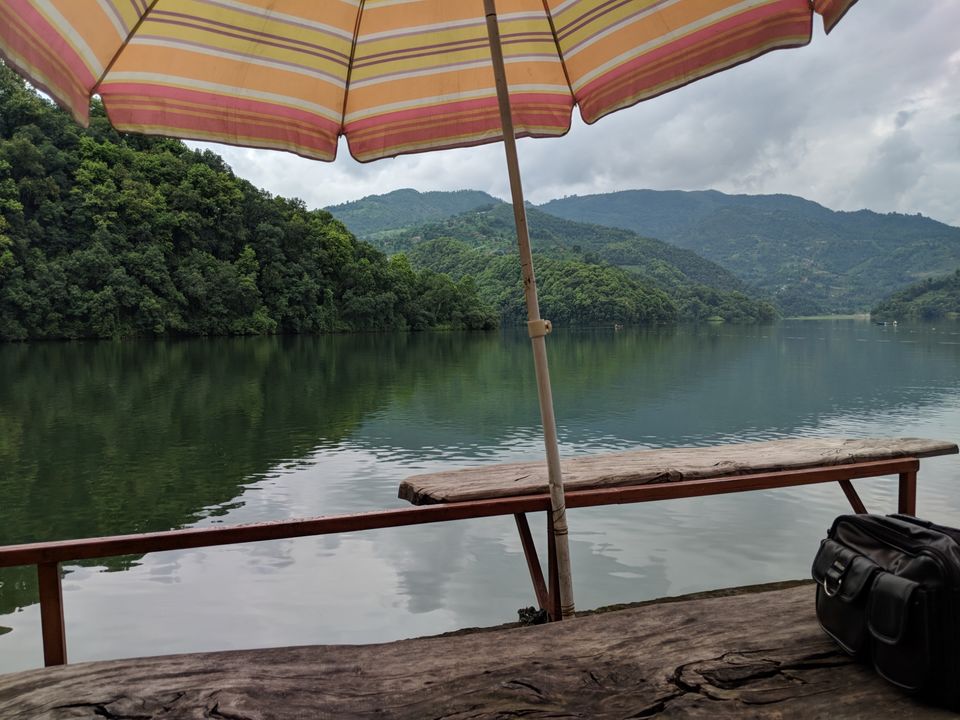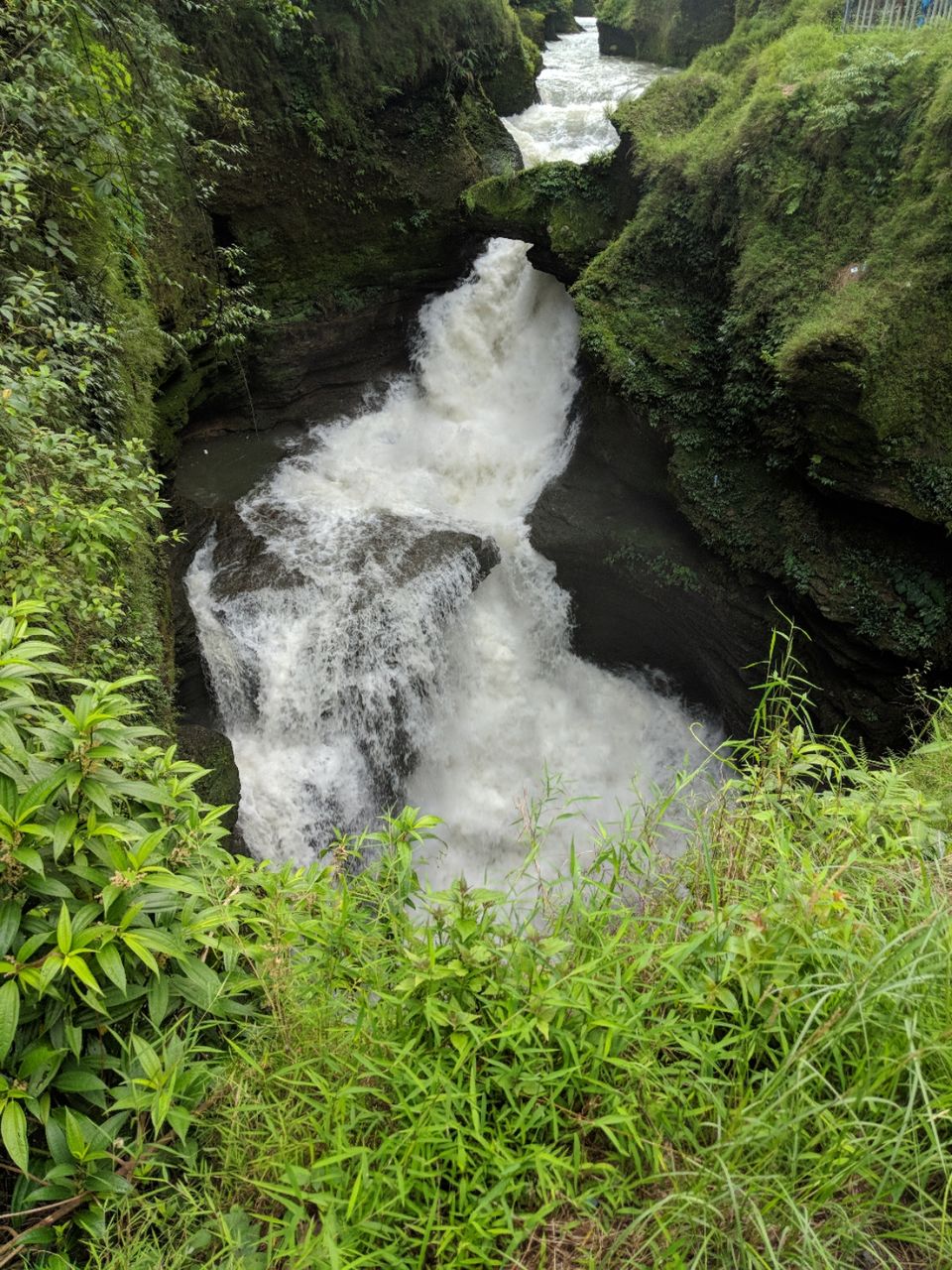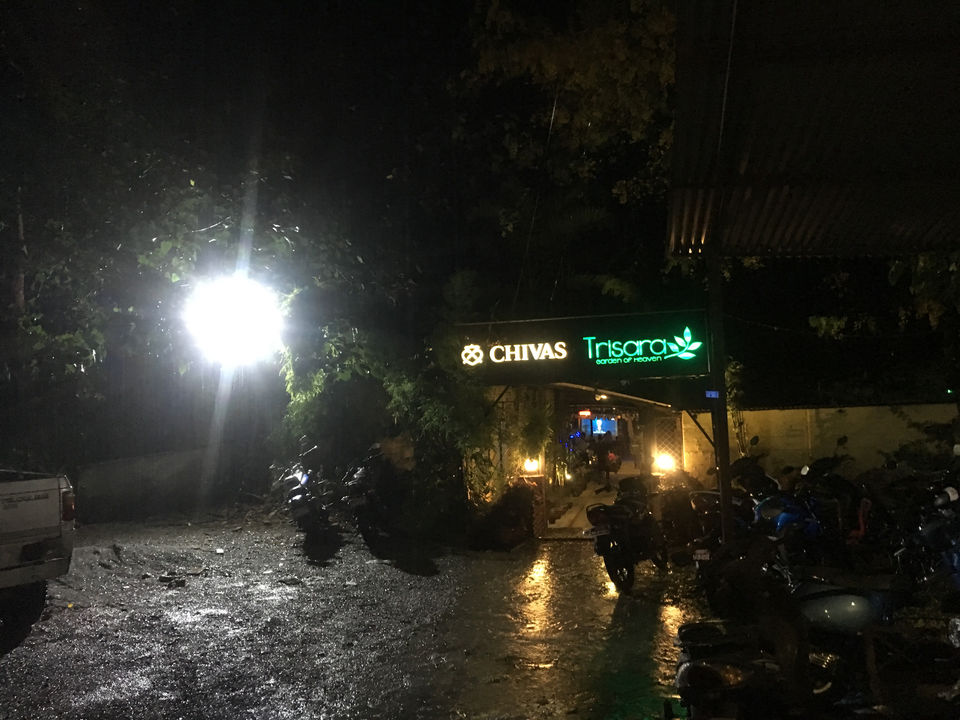 The thunderstorm was our alarm for the day, waking us all. A quick walk by the lake and breakfast at a German Bakery, we ended up at International Mountain Museum. It gives a glimpse of various aspects of Nepal, the people, their culture, the household item, the dresses and most importantly about the Himalayan Ranges, for which this place is best known for. A lot of information in the form of pictures, facts and figures are presented in the museum. Apart from this, they run a short about the Himalayas every 2 hours for the audiences better understanding. With this we embarked the end of our visit to Pokhara and headed back to Kathmandu. All drained out, we reached home only to stay back for the night and rest and chit-chat.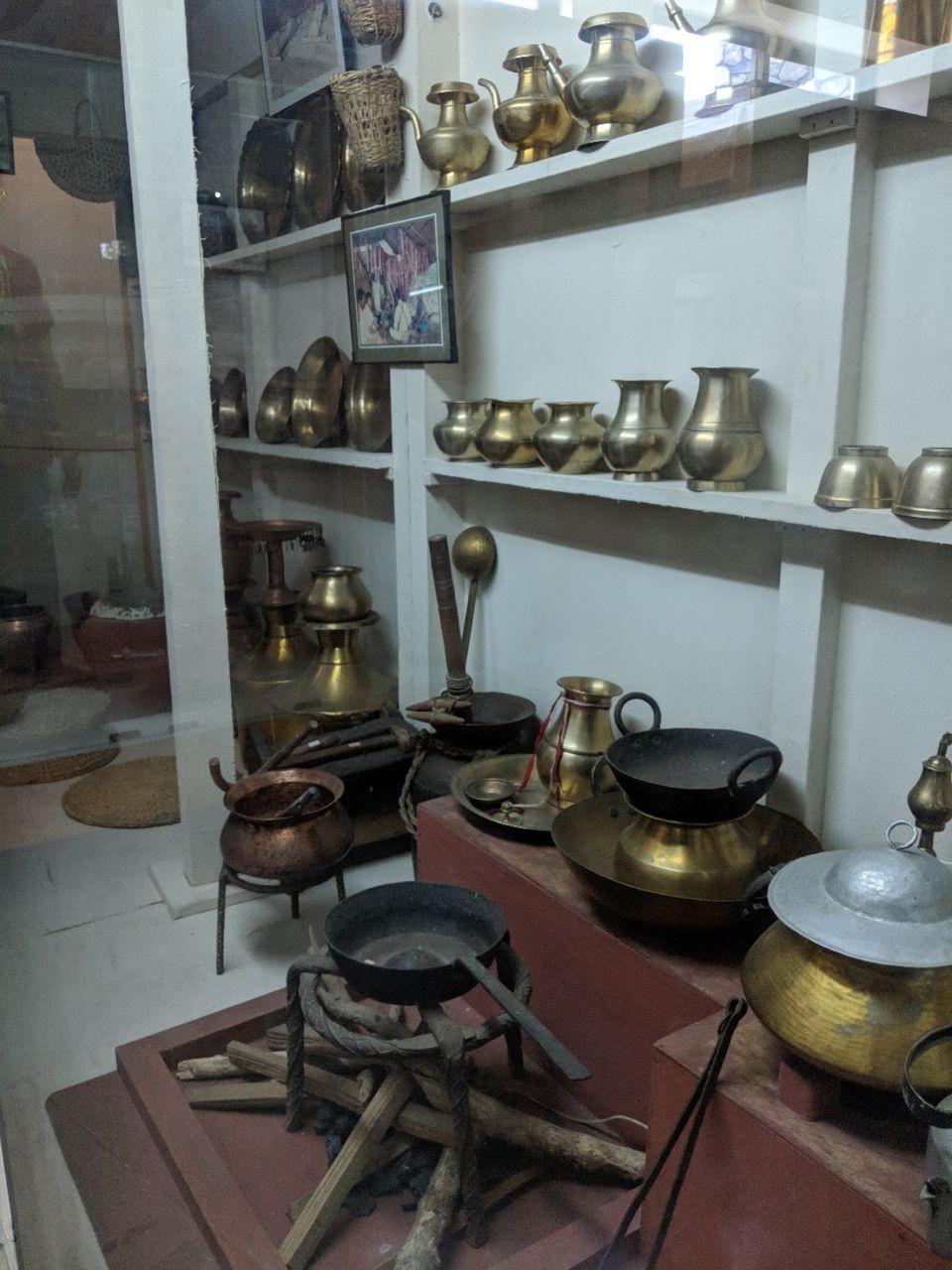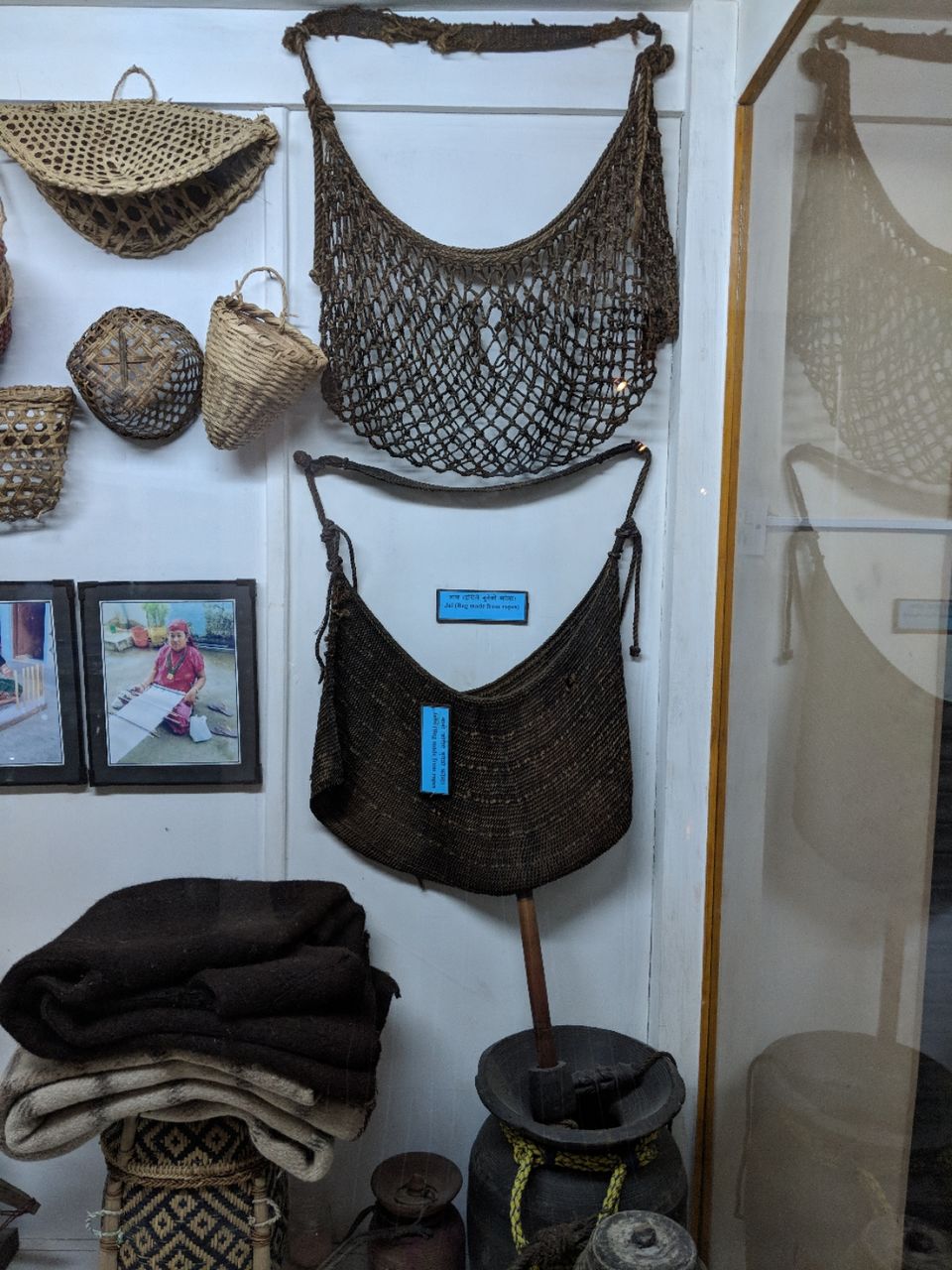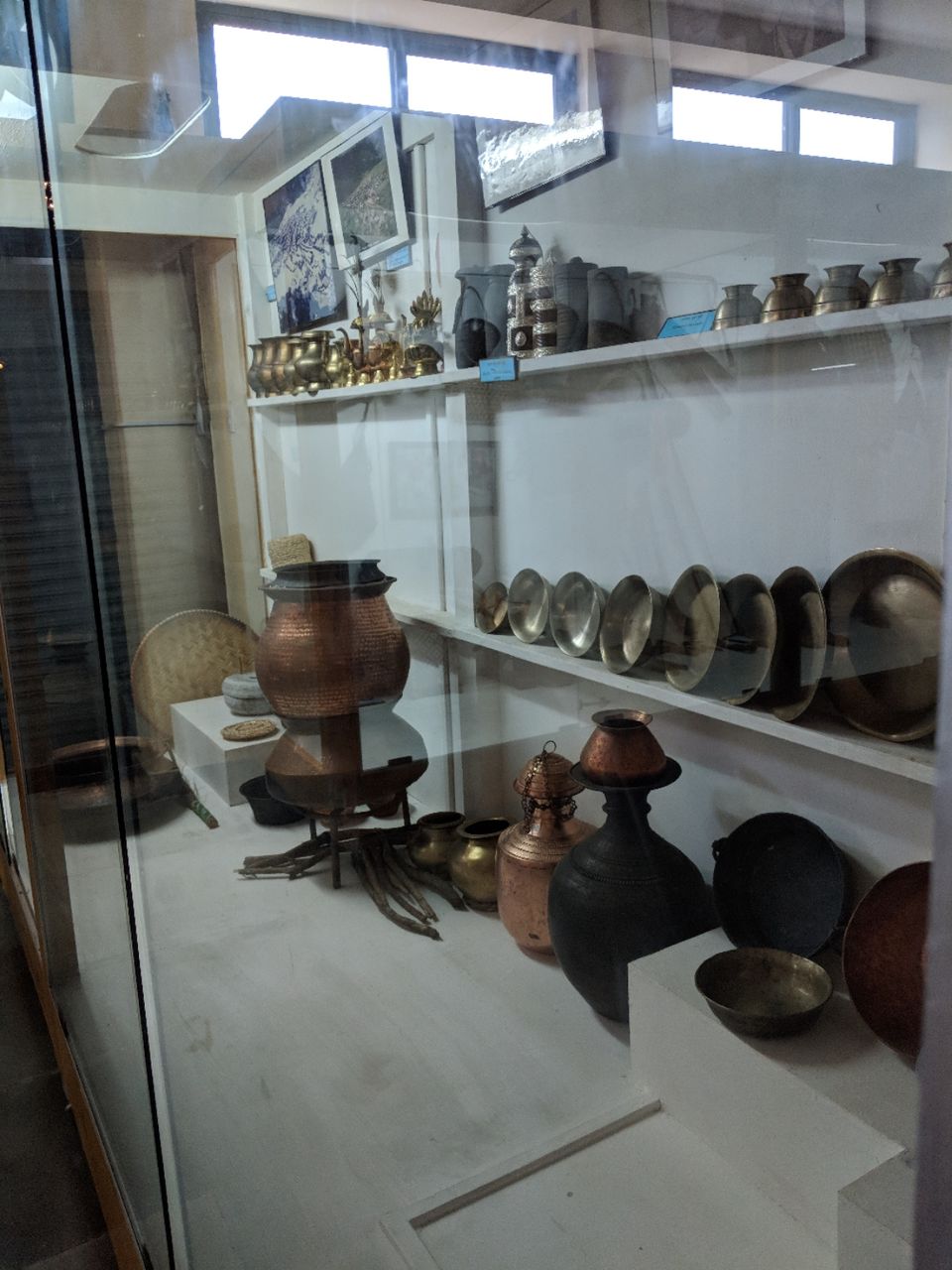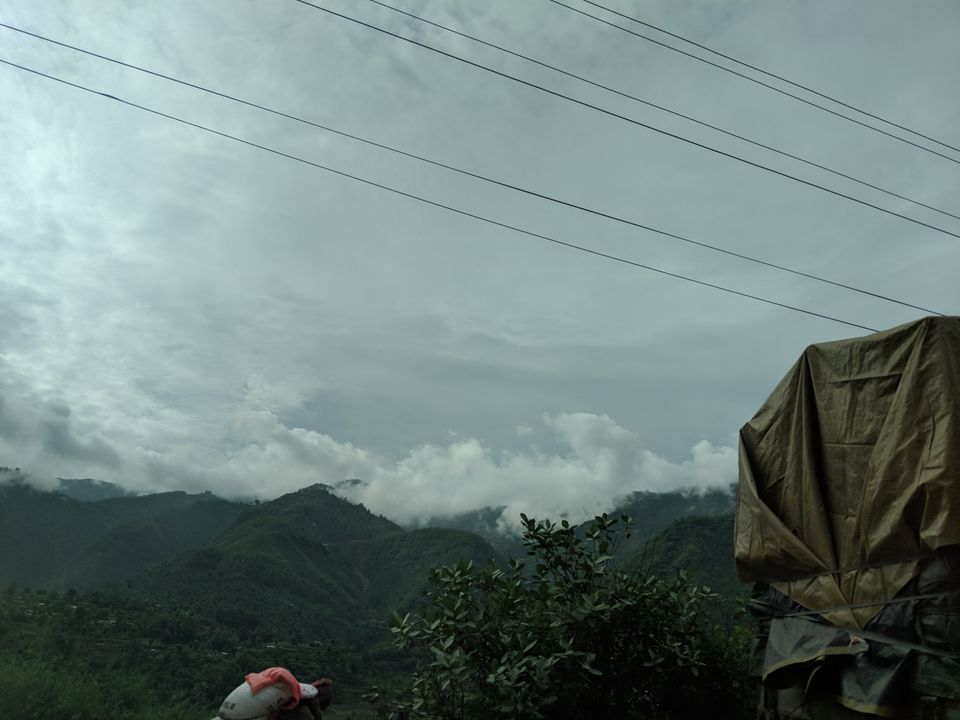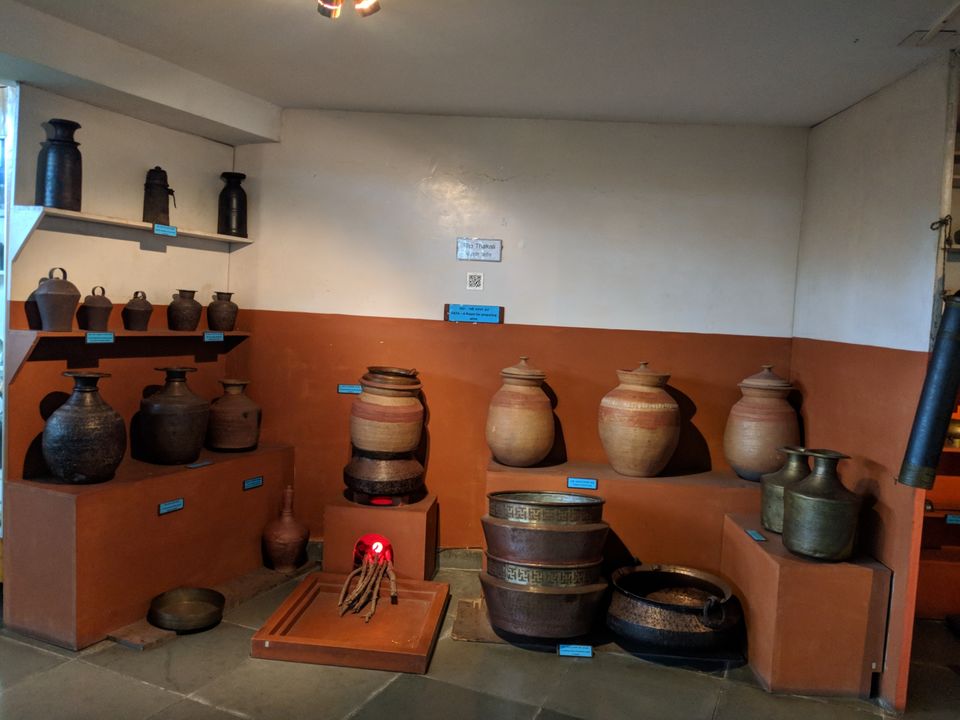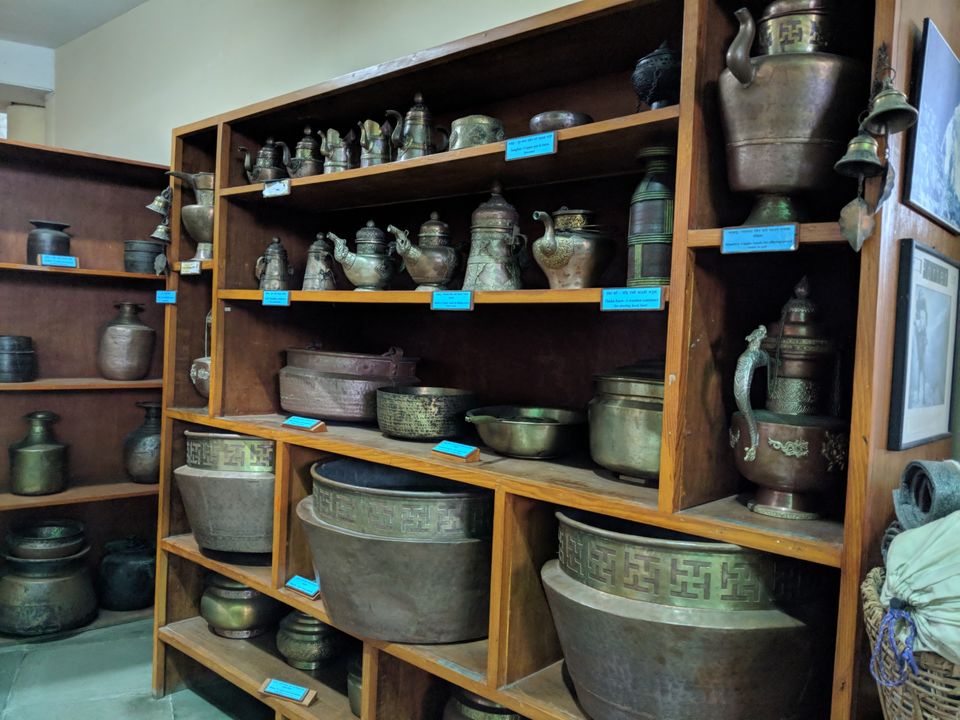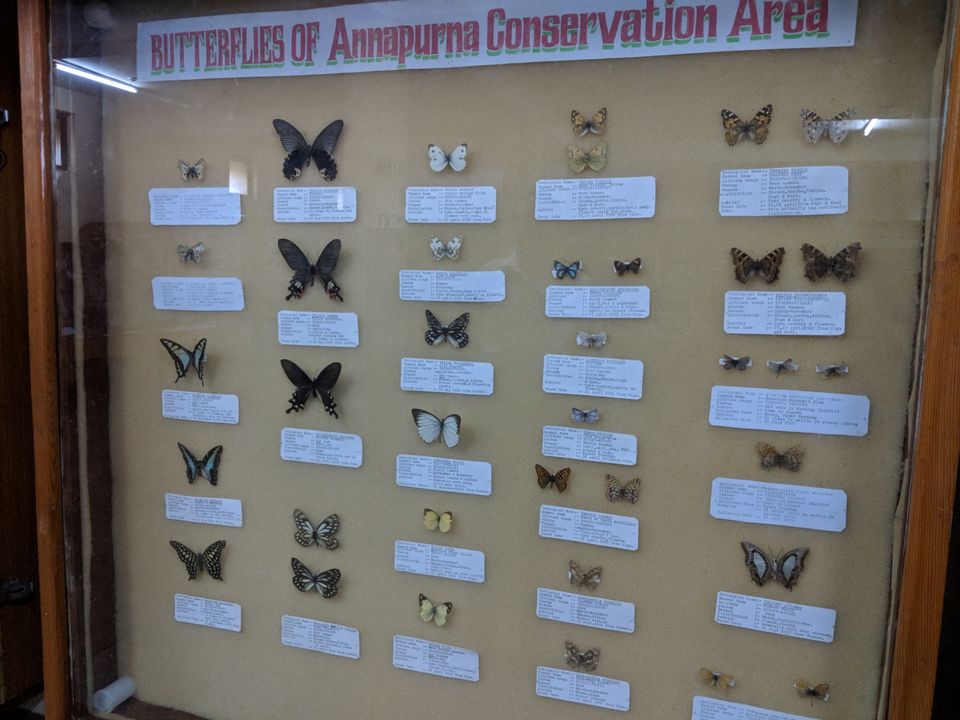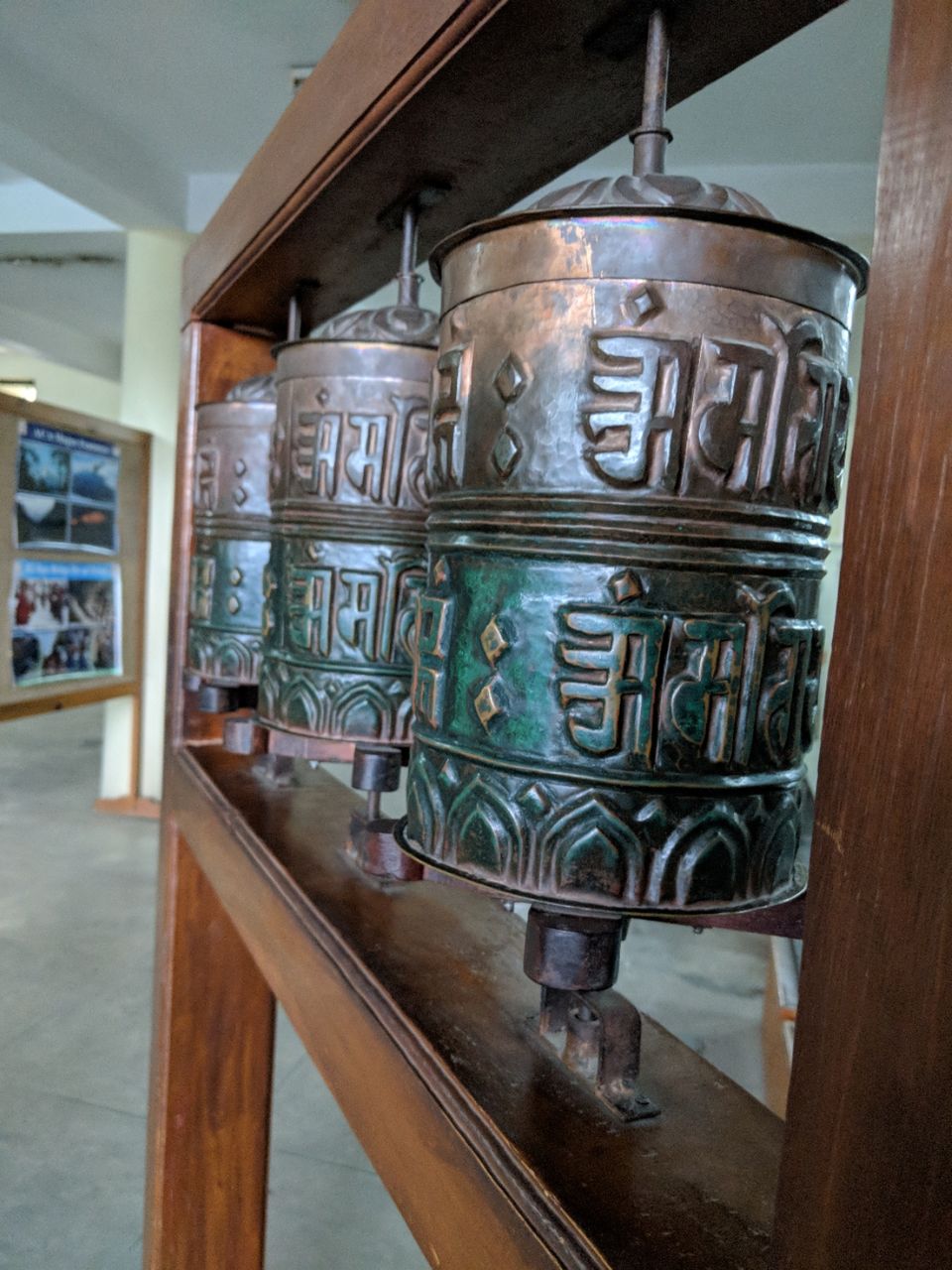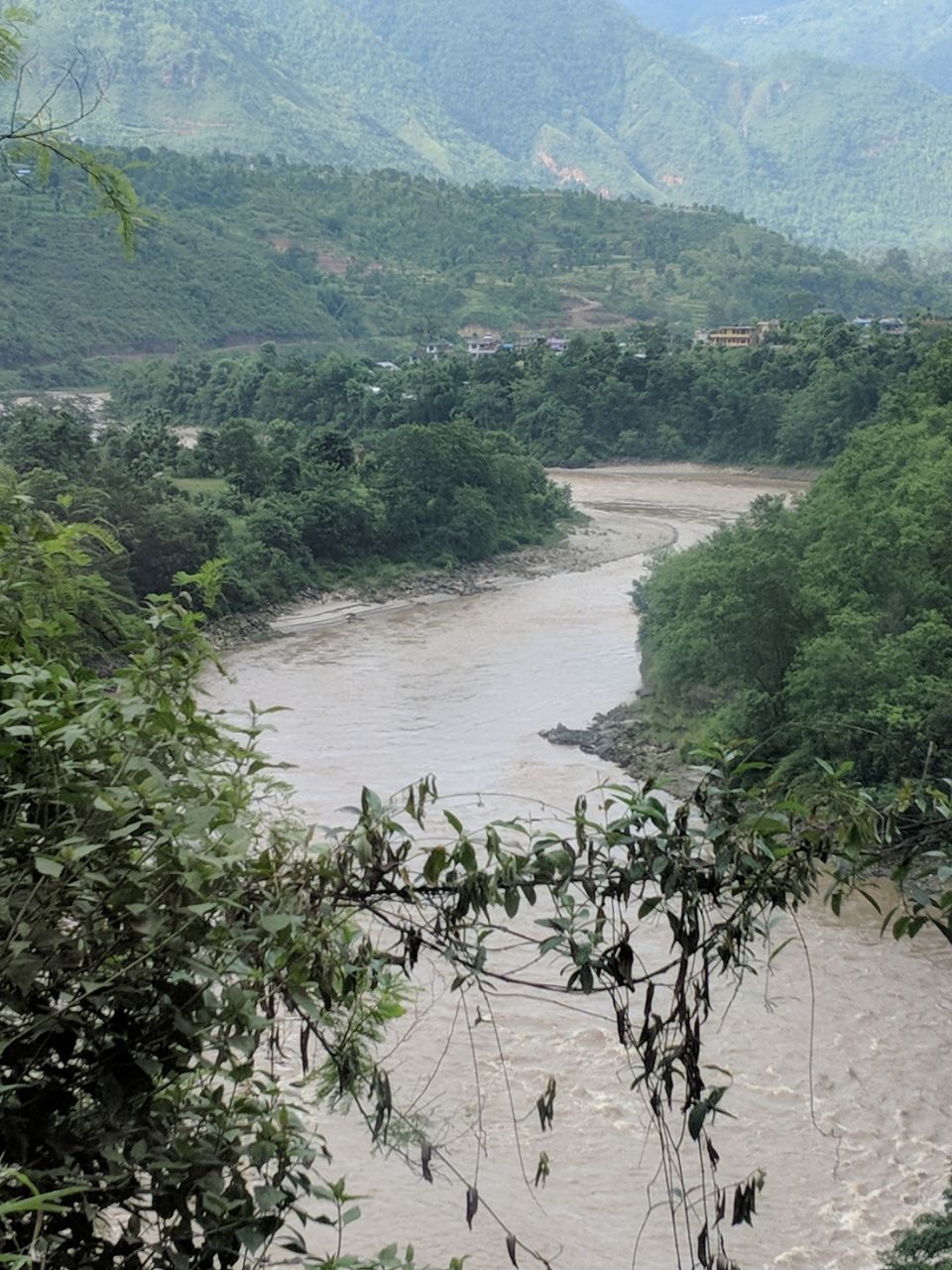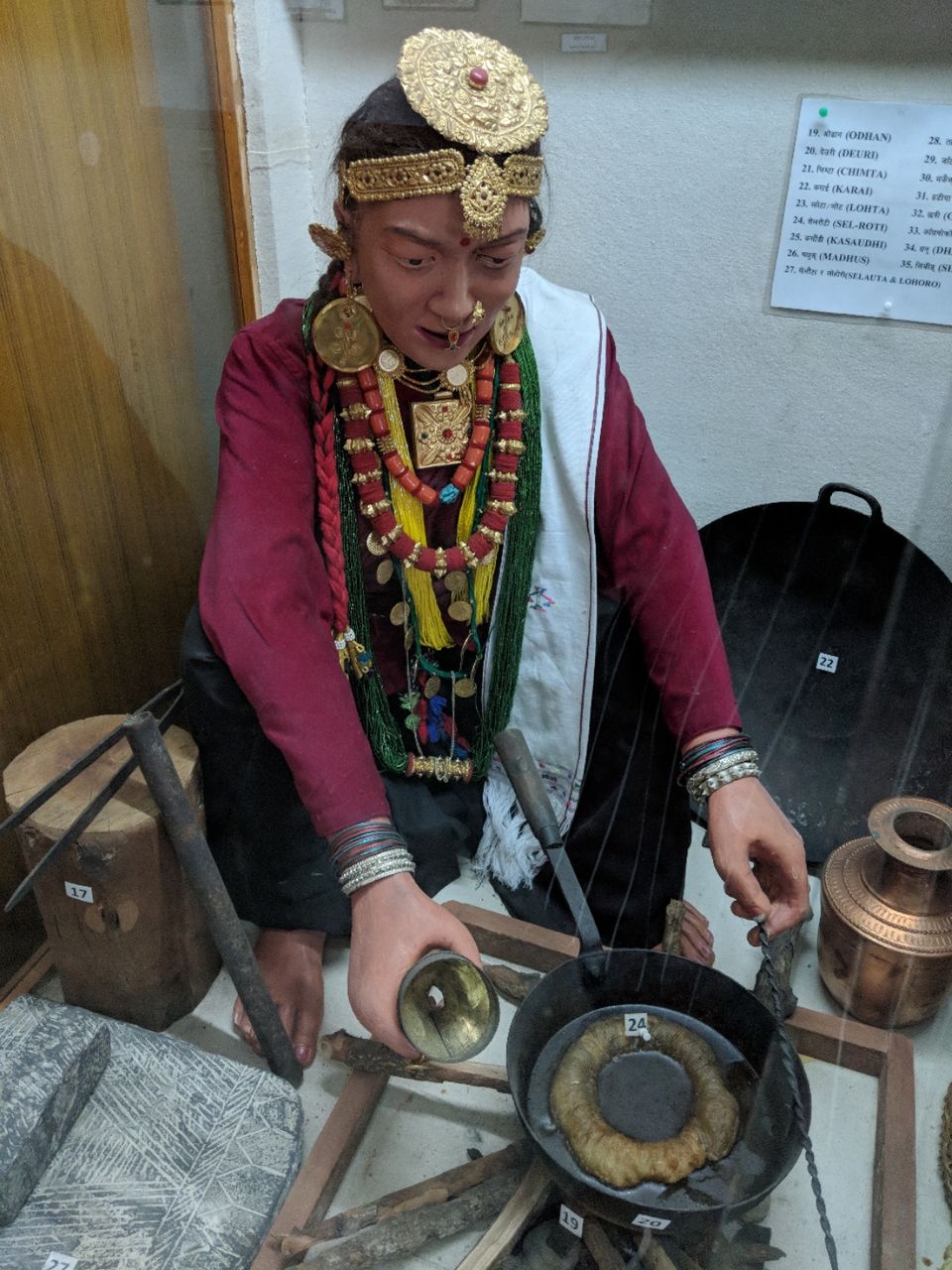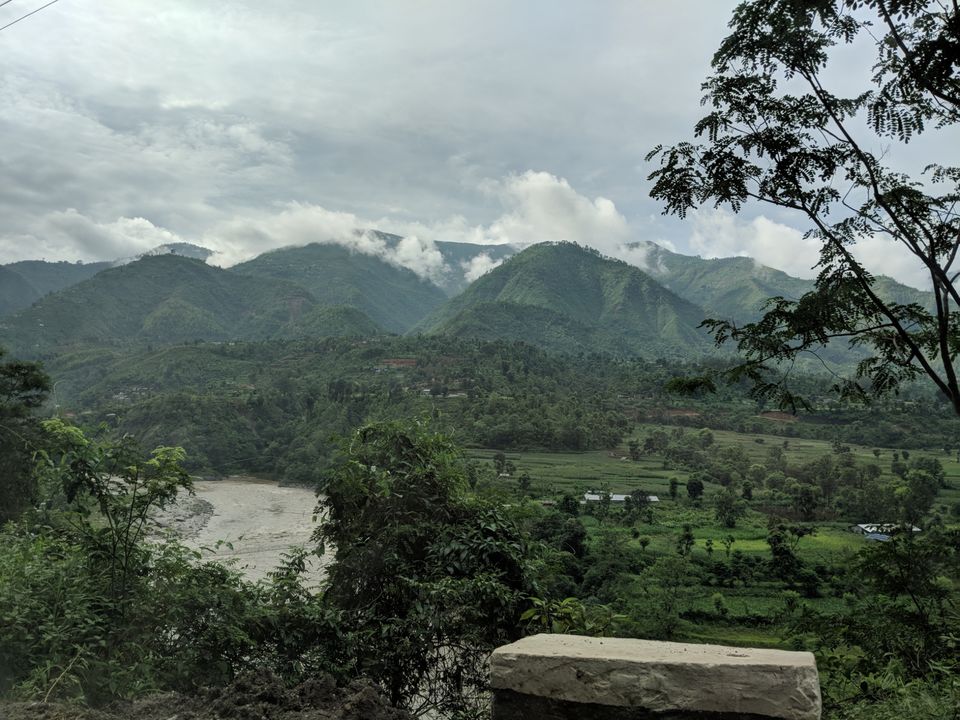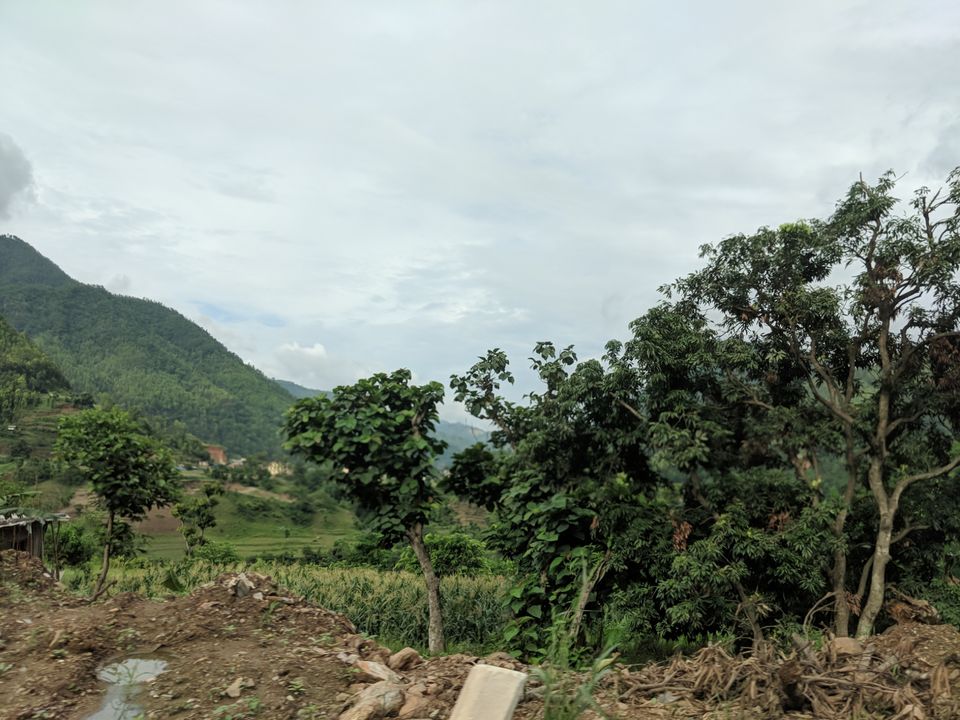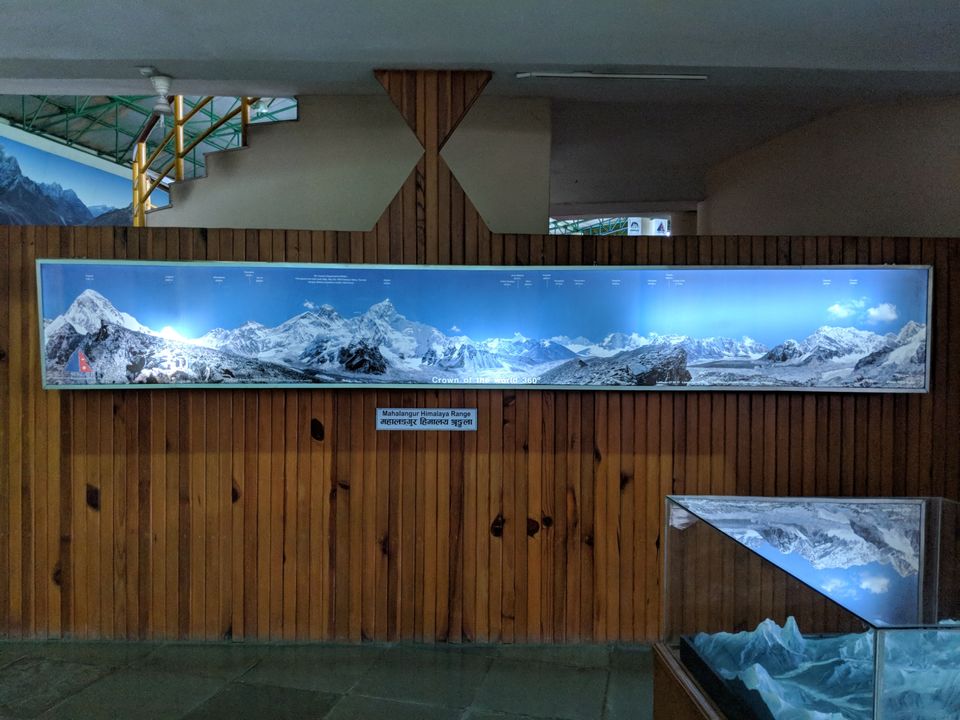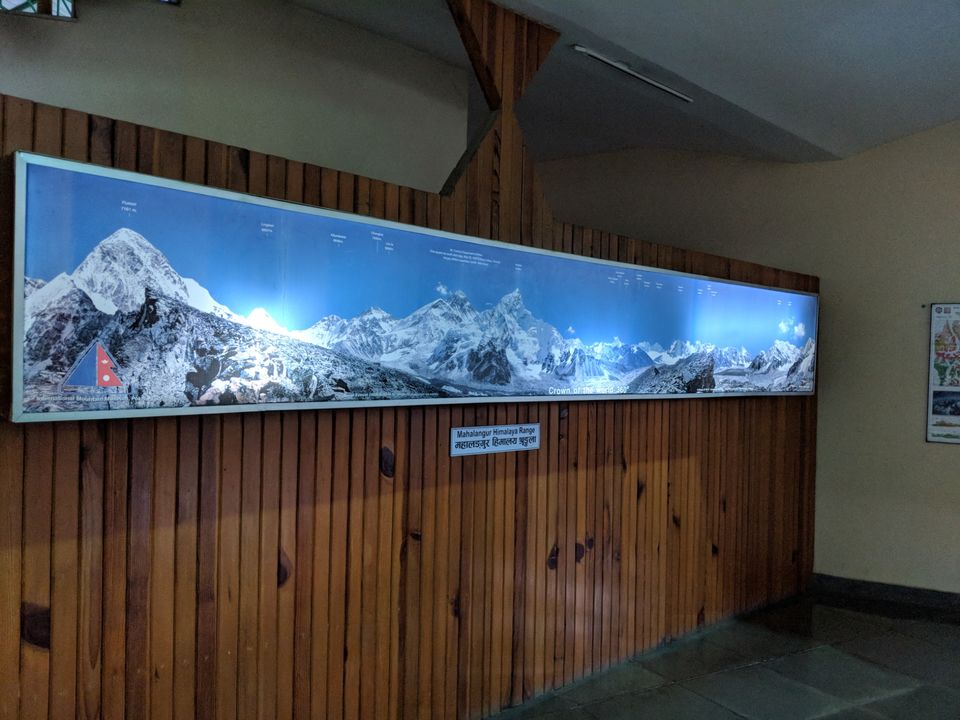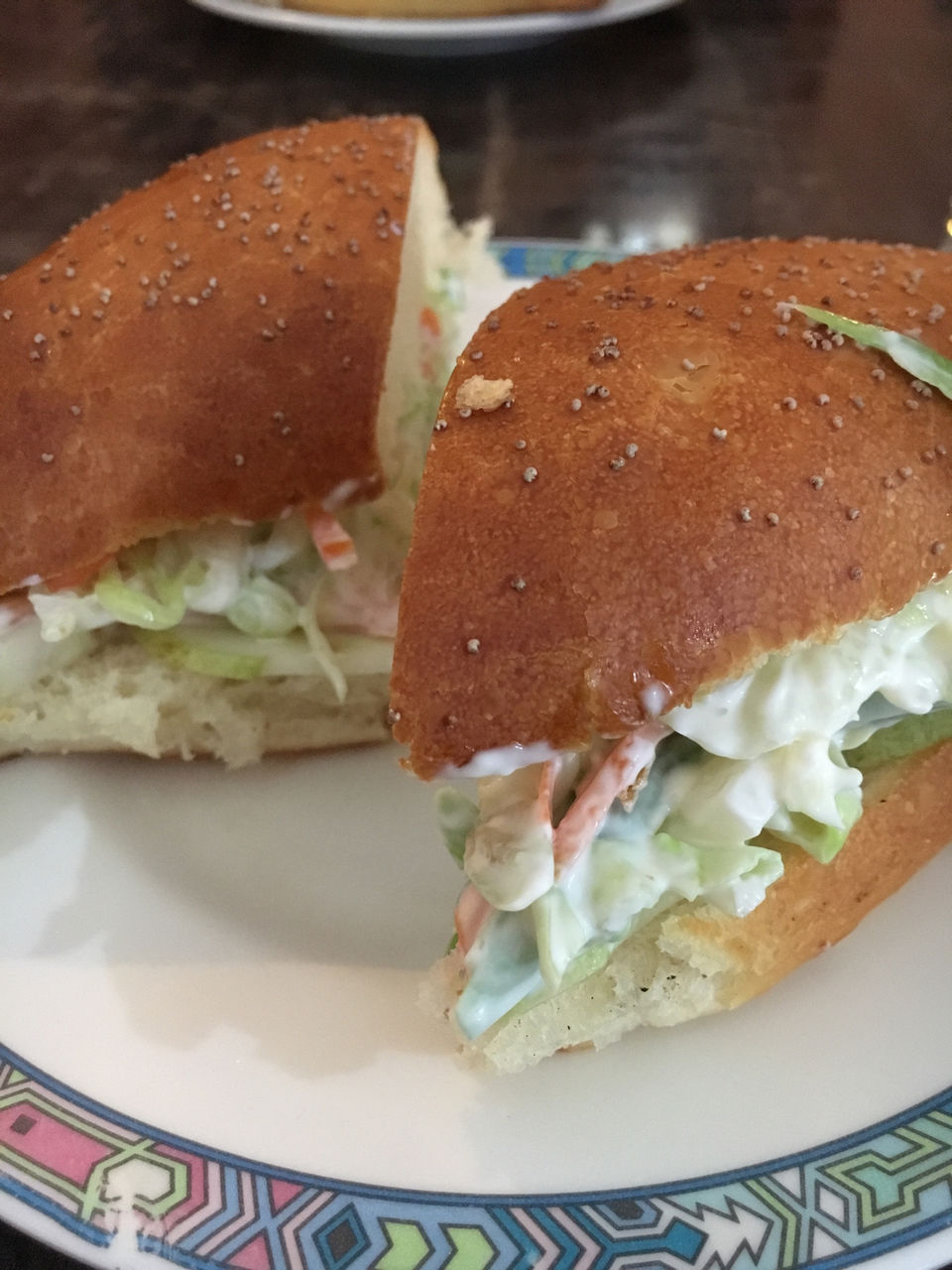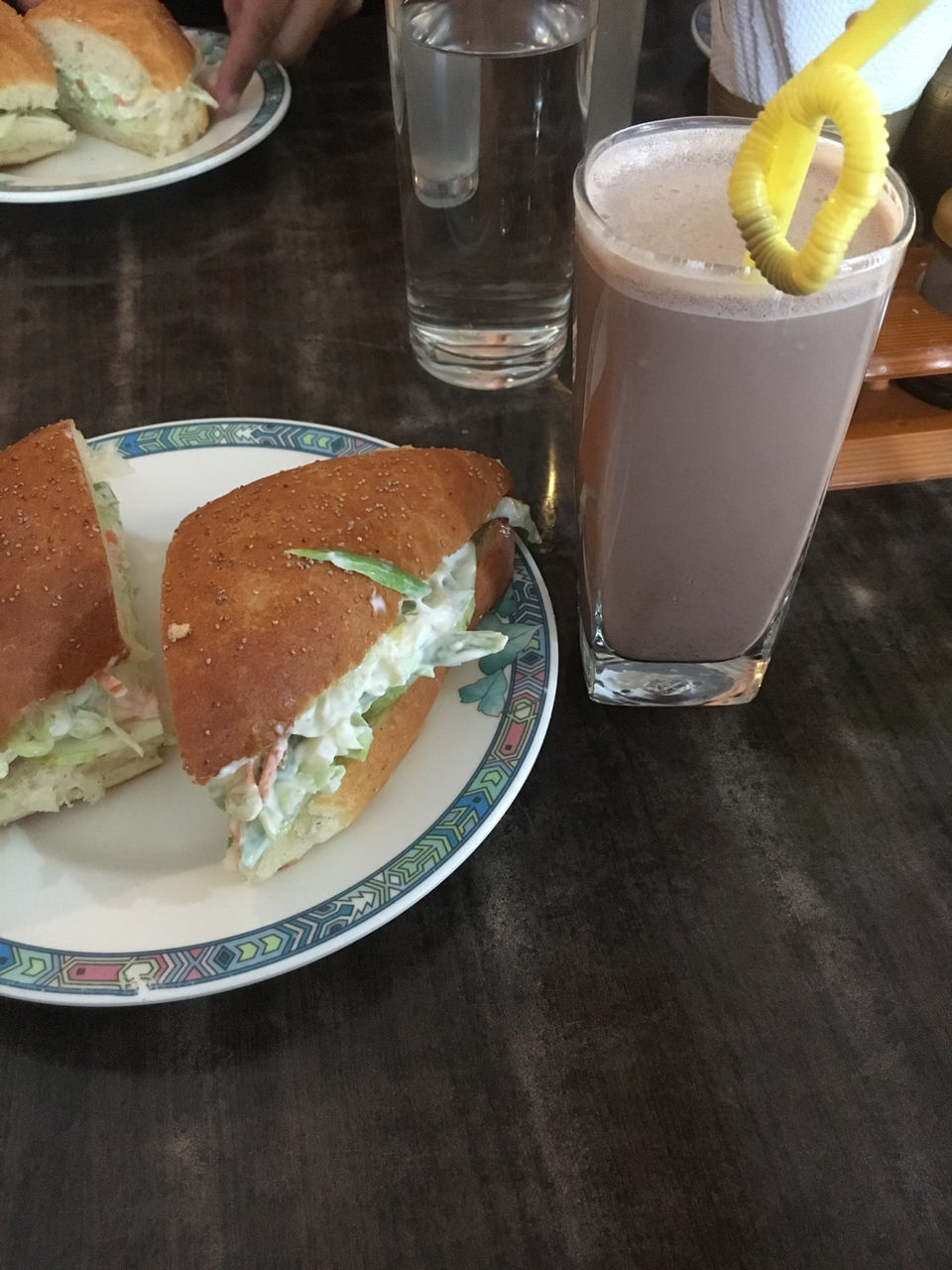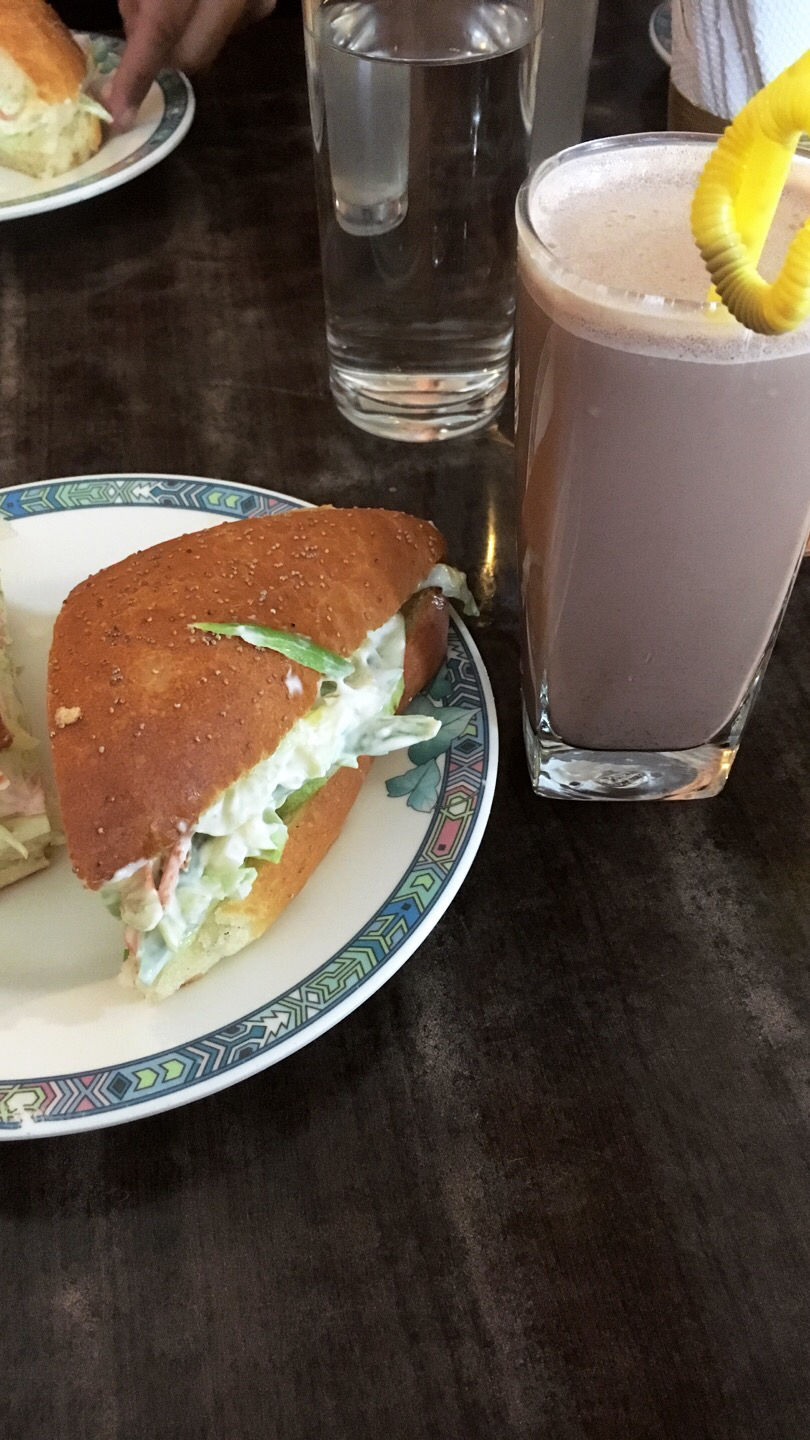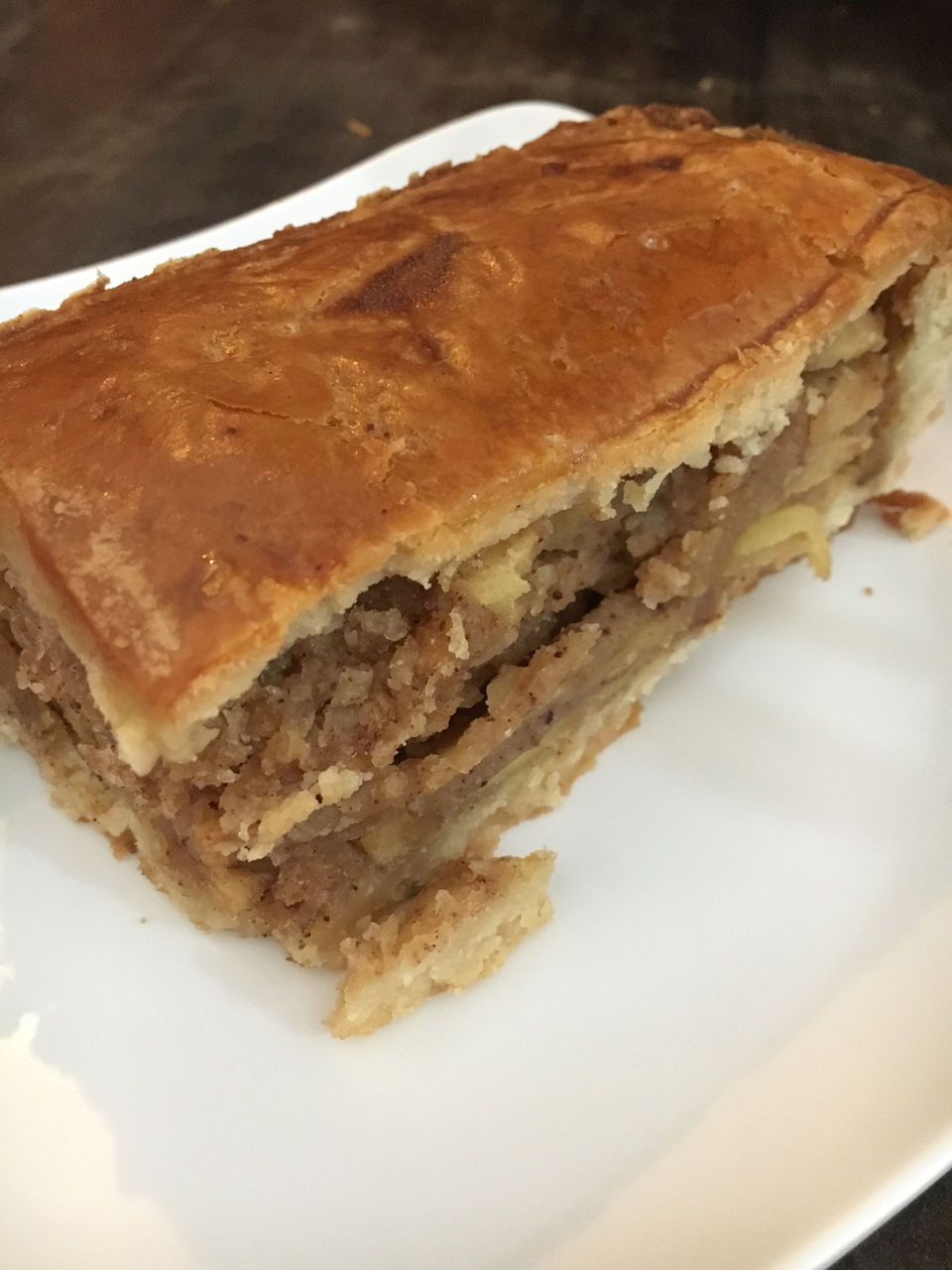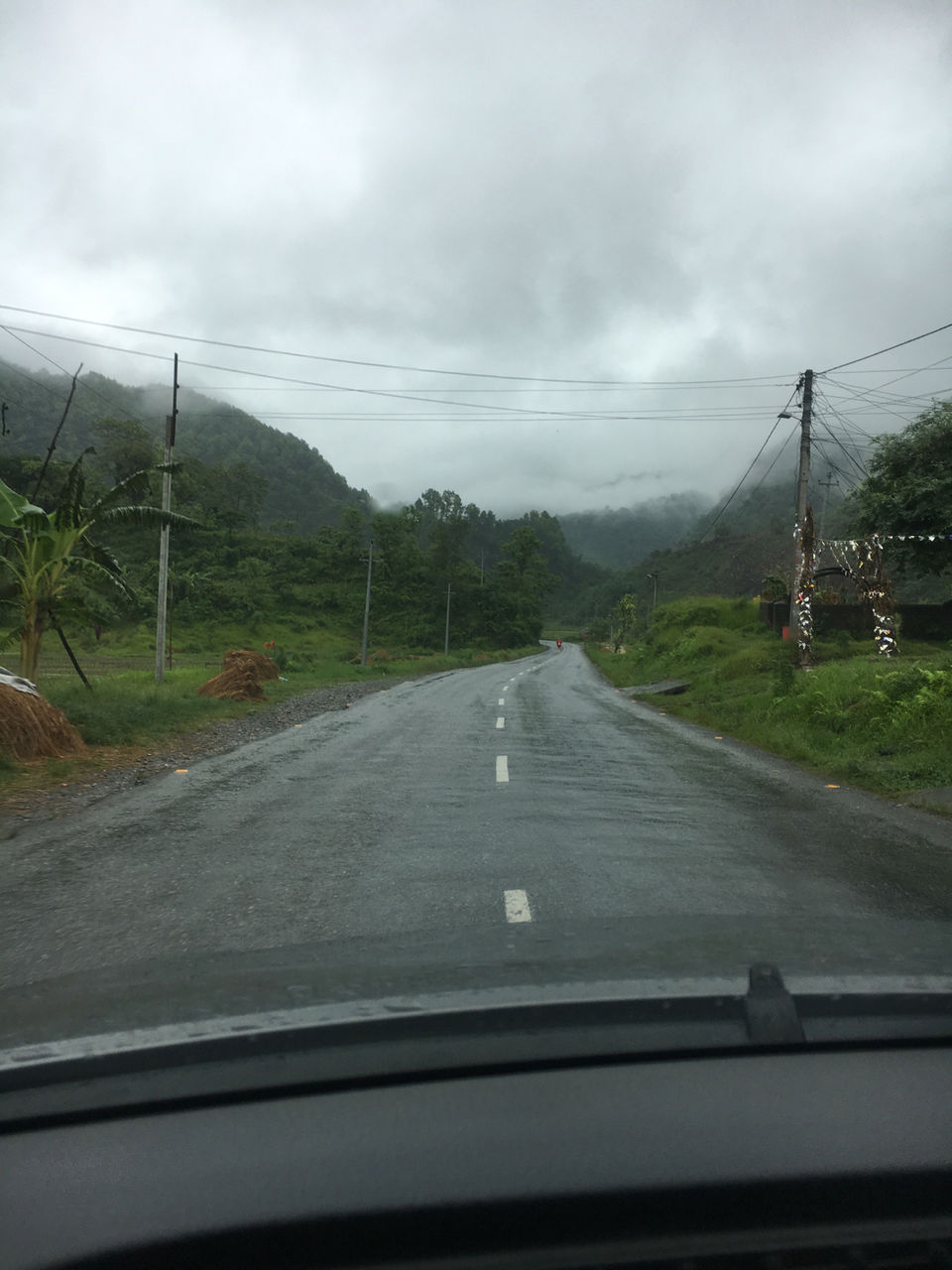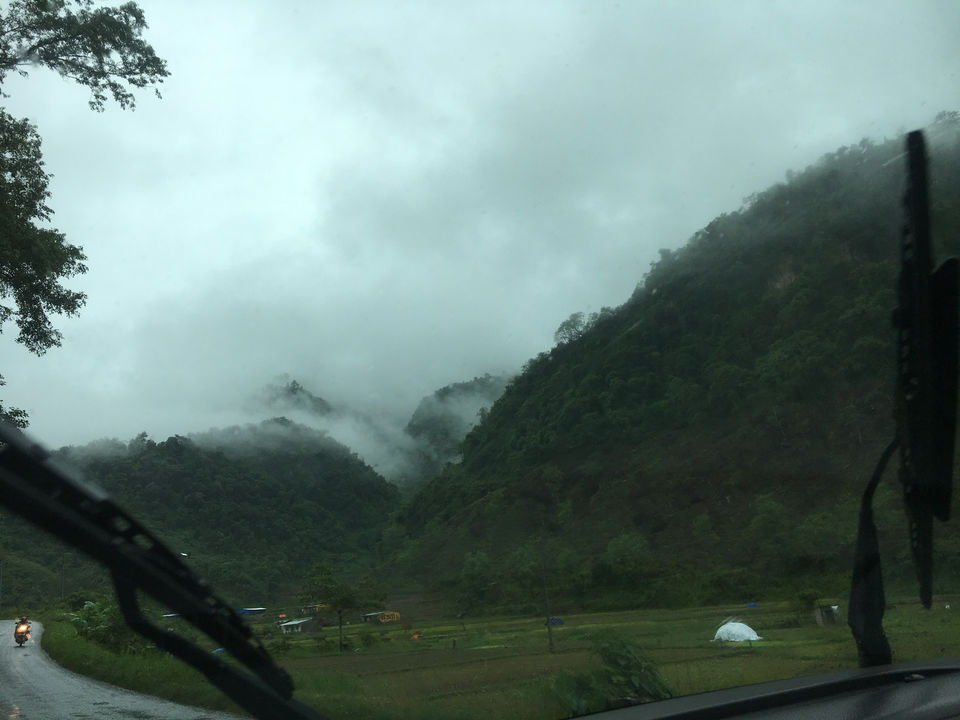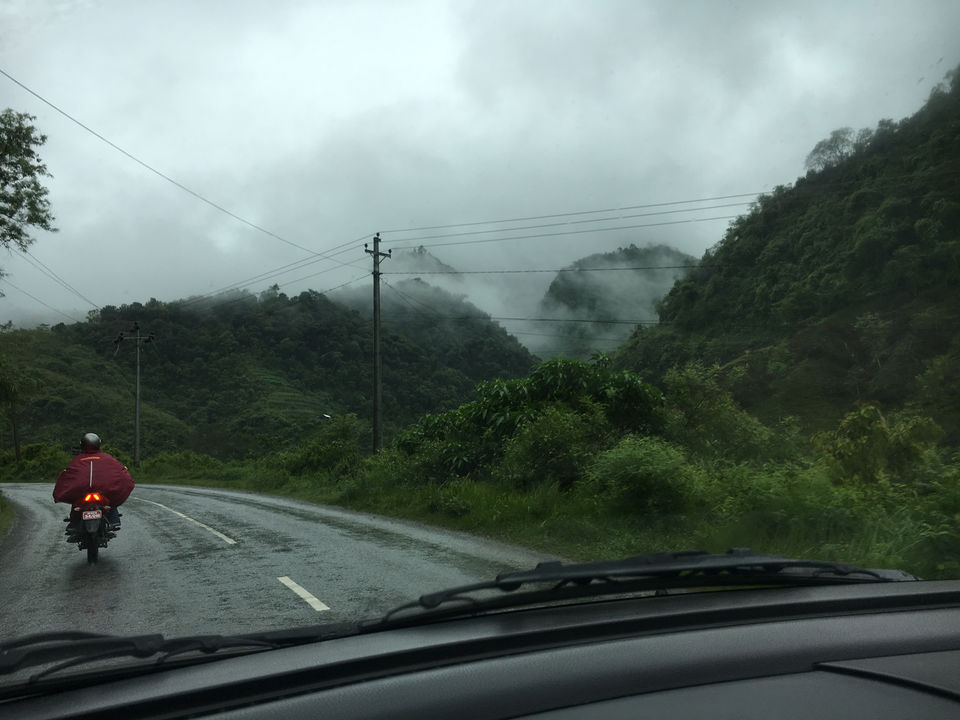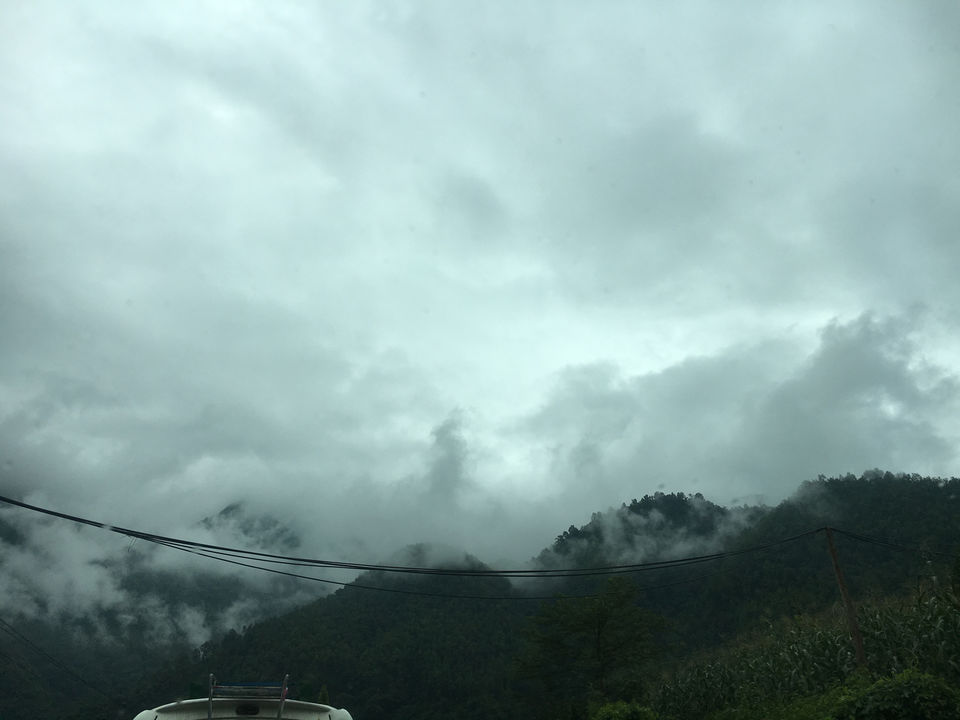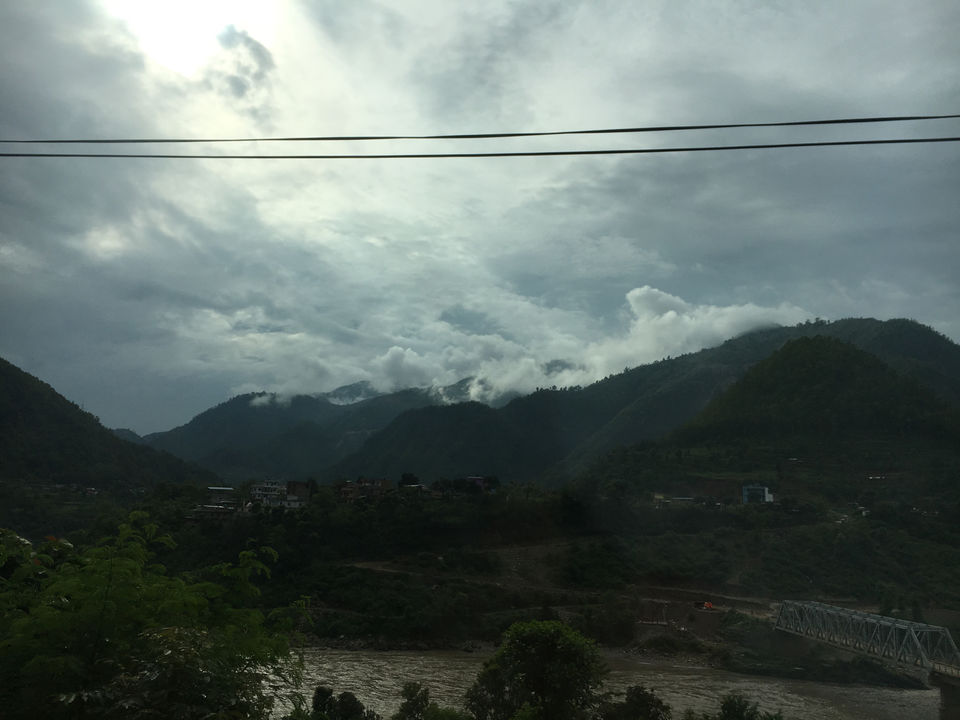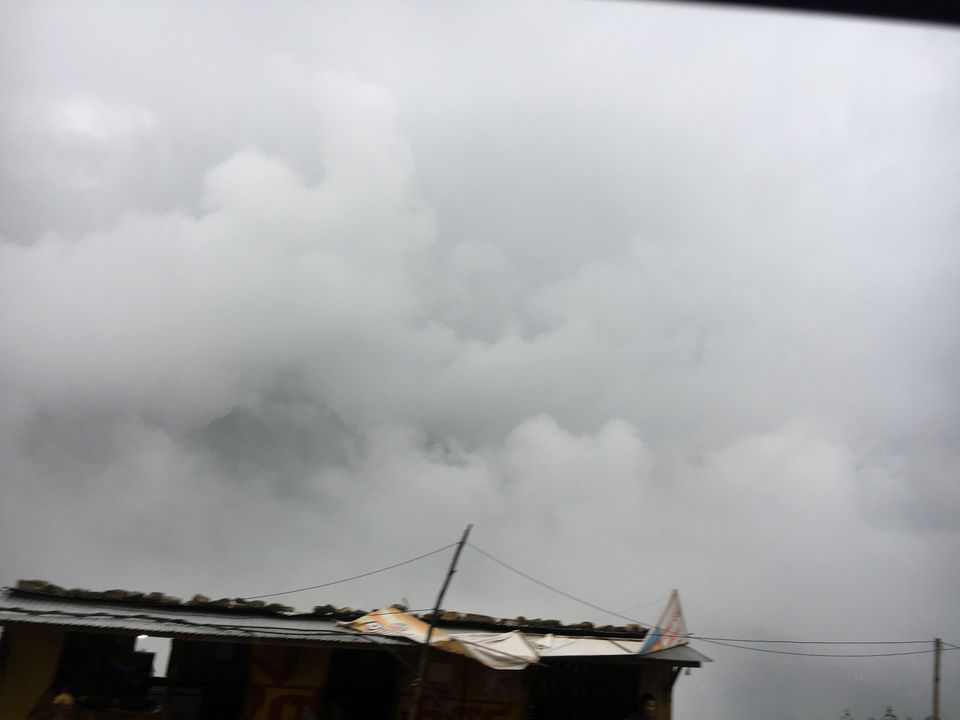 Again a rainy but relaxing day of our trip as it was solely dedicated to shopping and eating. A quick stroll to the City Mall was made for a quick bite at Wai Wai City and then we directly went to Thamel. The streets are very narrow with market on both the sides of the road. One can find souvenirs shop, bakery, cafes, clothes shop, etc. for purchasing purpose. We explored the streets and had food at 2 different places - Maya Cocktail Bar & OR2K. Maya Cocktail Bar, the ambience of the place was close knitted and had black and white photos all around the walls and just like the décor and staff, the food served to us was good too. The second place we went to was OR2K, which had more open space and the setting was also a casual one. The food here too was pocket friendly and delicious. And of-course, a lot of shopping was done too. We all ended our day with some good food and home thus concluding our 6 days journey.
As I said in the beginning, 'Kathmandu is under Buddha's watchful gaze', I, without any second thoughts believe in this line. Buddha is everywhere in Nepal. In air, water, land and most importantly in people's heart.
The 6 days long journey came to an end with me taking away a lot of memories, beautiful experiences stuffed bags and Buddha in my heart. Nepal is one of the beautiful places to visit as it will surely bring peace within and will help us being even a better individual.