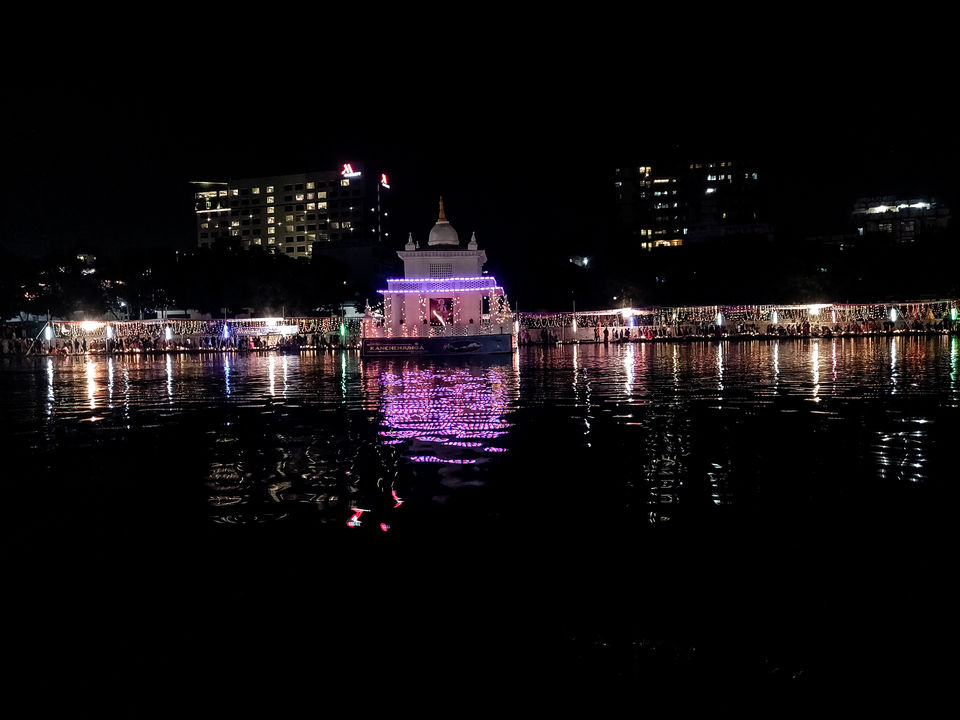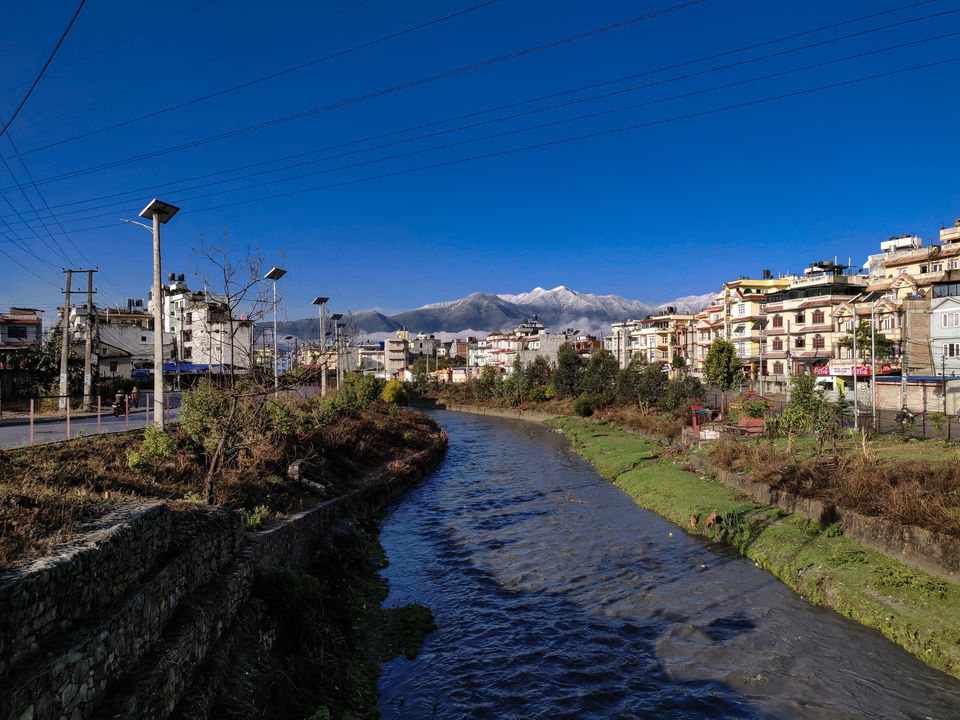 The bowled shape capital standing at an elevation of 1,400 meters has a reputation for being overcrowded and polluted. However, beyond that there's grace. Kathmandu is the center of Nepal's history, art, culture and economy. Despite the chaos Kathmandu charisma shines in the ancient temples and Buddhist stupas ; listed in World Heritage Sites.
Touch Down
Tribhuvan International Airport is an international airport in Kathmandu, Nepal. The airport is about six kilometers from the city centre, in the Kathmandu valley. It is the sole international airport in Nepal.
Hire a local driver or taking a taxi is the best way to reach your accommodations. If you have booked your trip from any local trekking company or Hotel then usually there will be someone to pick you. (Free Pick Ups).
People of these countries do not get visa on arrival at the immigration entry points of Nepal:
Nigeria
Ghana
Zimbabwe
Swaziland
Cameroon
Somalia
Liberia
Ethiopia
Iraq
Palestine
Afghanistan
Syria
Visa are available on arrival
US $ 20 for 15 days Visa ; $50 for 30 days Visa ; $125 For 90 days Visa
Kathmandu City MAP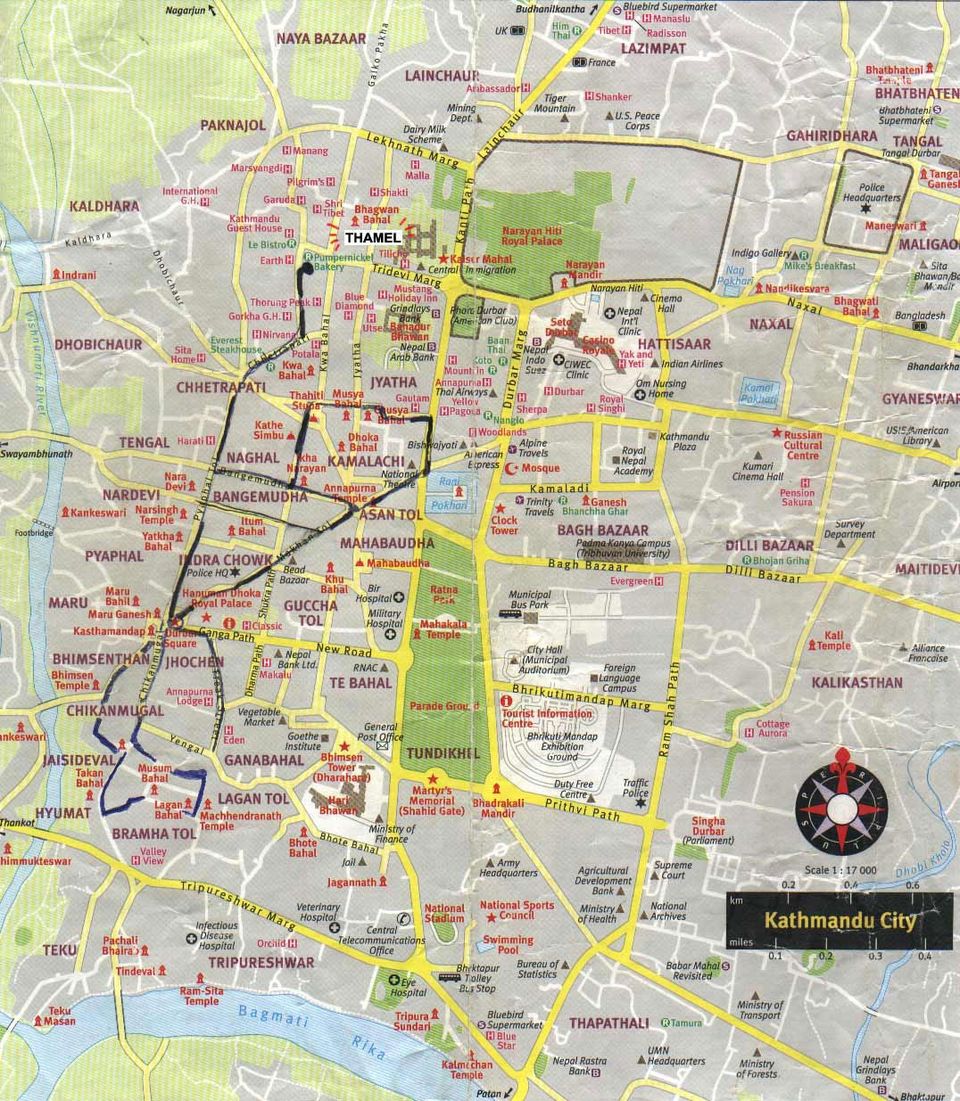 DAY ONE: "Local History and Culture"
Hike to Swayambhunath Temple (Monkey Temple)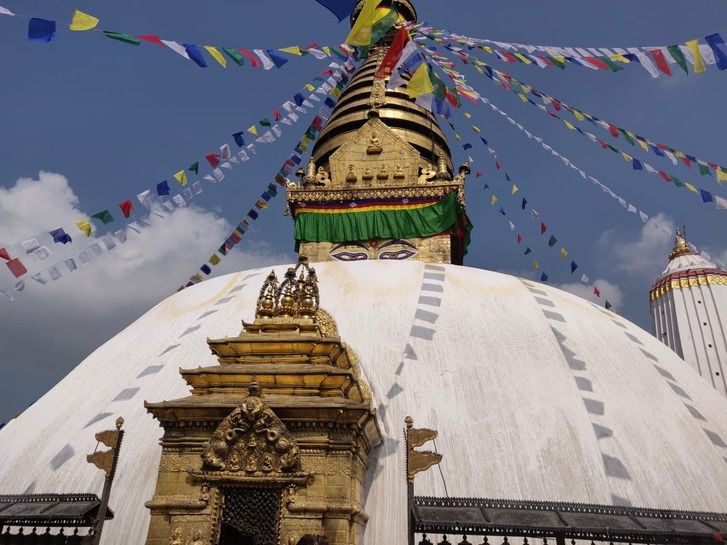 Swayambhu is an ancient religious architecture atop a hill in the Kathmandu Valley, west of Kathmandu city. The Swayambhu complex consists of a stupa, a variety of shrines and temples, some dating back to the Licchavi period. The site has two access points: a long stairway with 365 steps, leading directly to the main platform of the temple, which is from the top of the hill to the east; and a car road around the hill from the south leading to the southwest entrance. Suggested read: Facts of swayambhunath
Entry Fee: NPR 200 and for SAARC Nationality NPR 50 [6am to 7pm]
Stroll Around the Medieval Towns
Despite no longer being a Kingdom evidence of its royal past is an important part of the heritage for the Country. Kathmandu has three durbar squares ; public places outside the historic palaces, all listed in the UNESCO World Heritage Site.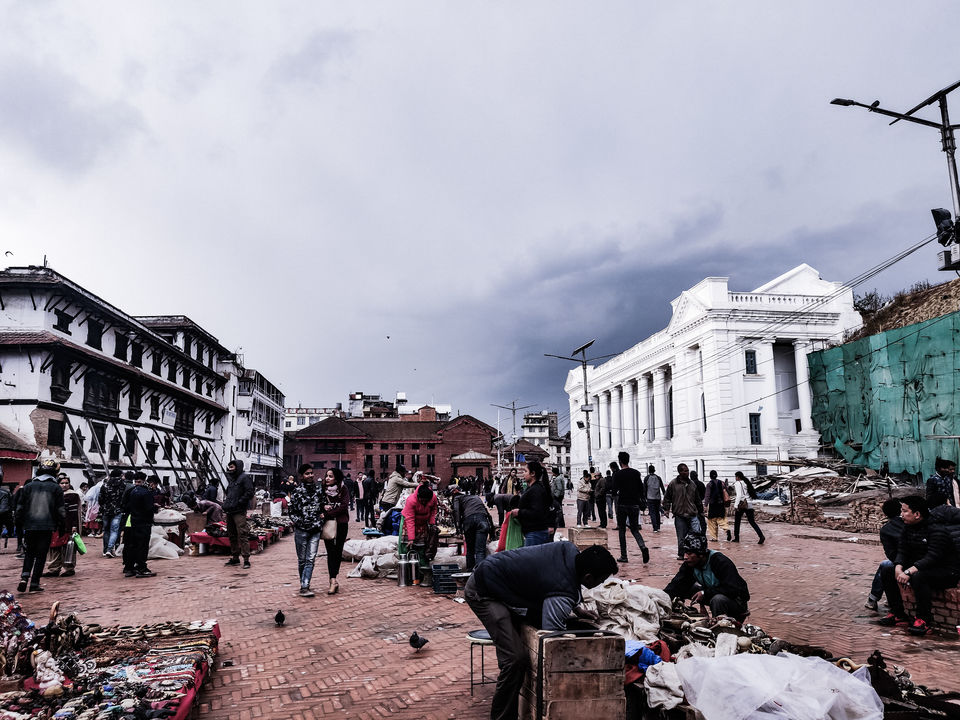 The Kathmandu Durbar Square held the palaces of the Malla and Shah kings who ruled over the city. Along with these palaces, the square surrounds quadrangles, revealing courtyards and temples. It is known as Hanuman Dhoka Durbar Square.
Kumari, the living goddess, resides in Kumari-ghar. Before noon or after 4pm, she might even grace you with an appearance at her window.
Entry Fee: NPR 1000 and for SAARC Nationality NPR 150 [7am to 7pm]
Patan Durbar Square
Patan Durbar Square is situated at the centre of the city of Lalitpur is the ancient royal palace where the Malla Kings of Lalitpur resided. The Durbar Square is a marvel of Newa architecture. The Square also holds old Newari residential houses. There are various other temples and structures in and around Patan Durbar Square built by the Newar People.
Entry Fee: NPR 1000 and for SAARC Nationality NPR 250 [7am to 7pm]
The Bhaktapur Durbar Square is located in the current town of Bhaktapur, also known as Bhadgaon, which lies 13 km east of Kathmandu. While the complex consists of at least four distinct squares (Durbar Square, Taumadhi Square, Dattatreya Square and Pottery Square),the whole area is informally known as the Bhaktapur Durbar Square and is a highly visited site in the Kathmandu Valley.
Entry Fee: NPR 1500 and for SAARC Nationality NPR 500 [7am to 7pm]
Note: Most of the ancient monuments were destroyed during the April 2015 earthquake. Renovation and reconstruction work are being done now
End The Day in The Hippie Town Thamel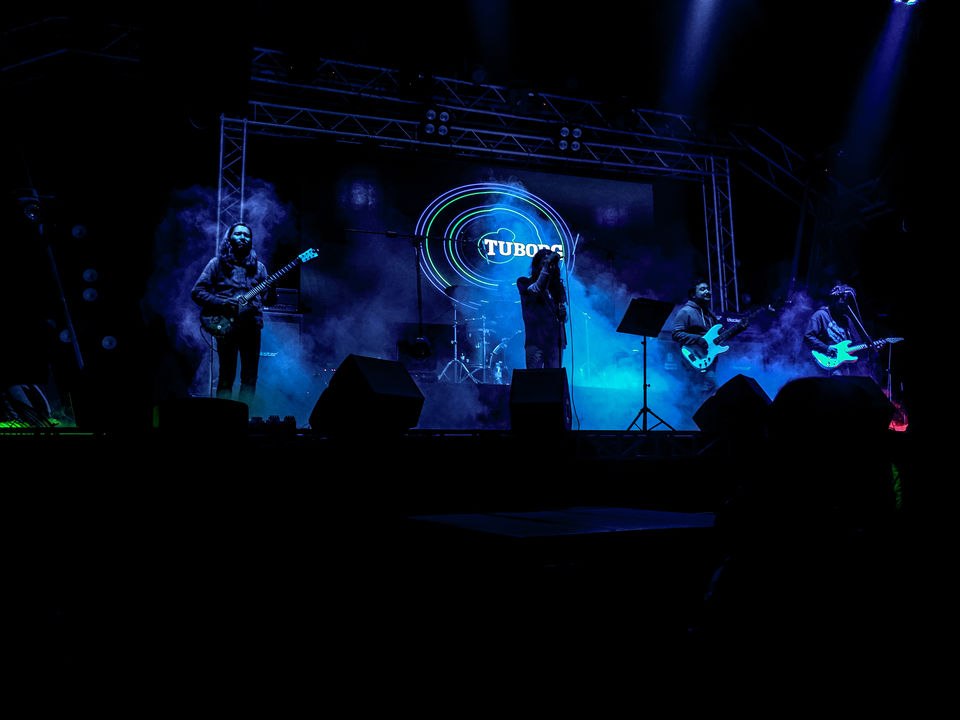 Hotspot for tourists Thamel boasts a different lifestyle in comparison to the other part of Kathmandu. Dominated by tourist bars, narrow streets and neon lights you will find many travelers in thamel with whom you can swap adventure stories.
Day 2: Peaceful visit
Peaceful morning in Boudhanath Stupa
Located about 11 km (6.8 mi) from the center and northeastern outskirts of Kathmandu, Boudhanath Stupa is one of the largest spherical stupas in Nepal. Dominating the skyline the ancient Stupa is one of the largest in the world and one of the most popular tourist sites in the Kathmandu area.
Entry Fee: NPR 400 and for SAARC Nationality NPR 100 [7am to 7pm]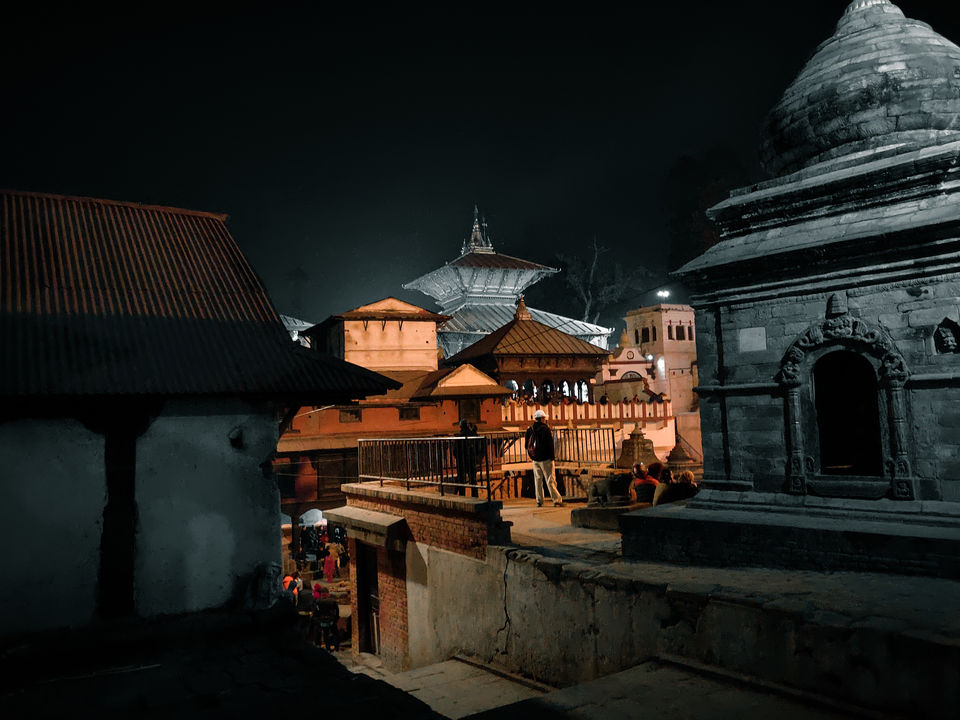 5 kilometres north-east of Kathmandu Valley the Pashupatinath Temple is a famous, sacred Hindu temple dedicated to Pashupatinath. The site is on UNESCO's World Heritage list and contains a collection of shrines, ashrams and traditional inscriptions. Guides will explain the colorful history and myriad legends associated with this special place which is still used for rituals and ceremonial cremations.
Entry Fee: NPR 1000 and for SAARC Nationality NPR 1000, Free for Indian Nationals [7am to 7pm]
The principal seat of the reigning Monarch Narayanhiti Palace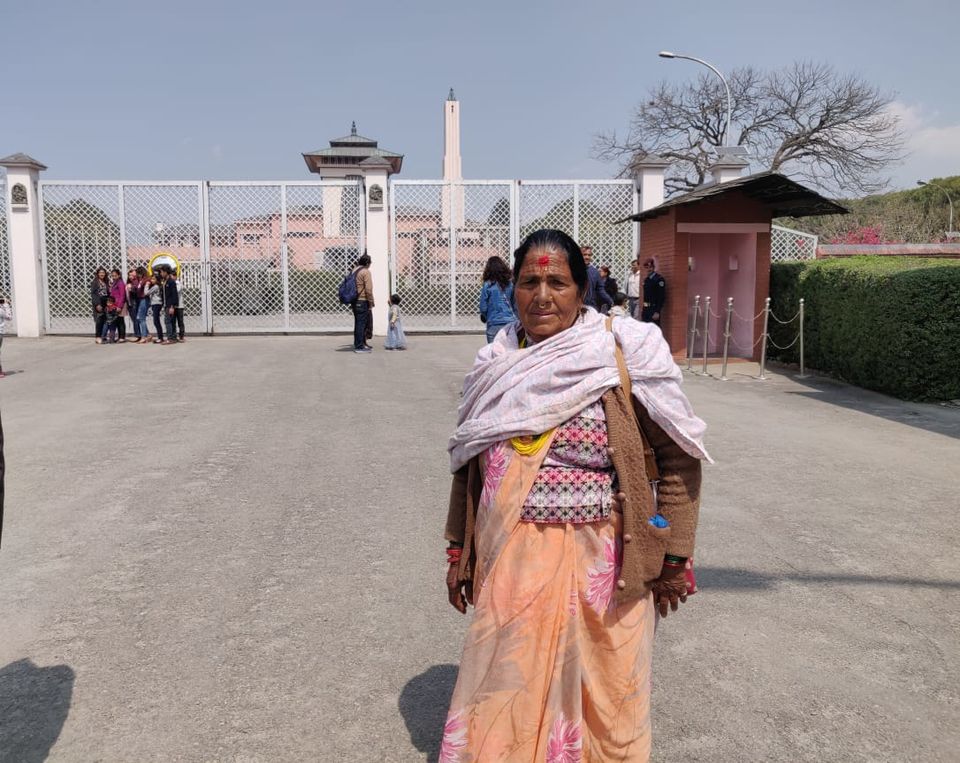 Narayanhiti Palace built in 1961 is a palace in Kathmandu,which long served as residence and principal workplace of the reigning Monarch of the Kingdom of Nepal. Located in the capital city of Kathmandu, the palace was often the center of state occasions and royal hospitality. The palace complex is located towards east Thamel.
Summer, 11 am-4 pm daily except Tuesday and Wednesday; to 3 pm in winter
Walk in the Park Gardens of Dream
The Garden of Dreams, also known as the Garden of Six Seasons, is a neo-classical garden just a minute's walk from the tourist hub thamel, built in 1920. Designed by Kishore Narsingh, it consists of 6,895 square metres (74,220 sq ft) of gardens with three pavilions, an amphitheater, ponds, pergolas, and urns. A joint Nepali-Austrian restoration project began in 2002 and today it's a graceful, romantic oasis of palms, wisteria, bougainvillaea, fountains, moats and a lotus pond in the centre of Kathmandu's chaos.
Open daily, 9am to 10pm, Entree Fee NPR 200 SAARC Nationality 200
ADD-ONS
A contender for the world's most scenic Mountain Flight is a trip in a turboprop plane past Everest. Buddha Air (buddhaair.com) and Yeti Airlines (yetiairlines.com) both offer one-hour trips from the domestic terminal at Tribhuvan. Tickets cost US$196 and about 20 flights leave daily (6.30 am to 10 am)
Nagarkot, located 32 kilometers east of Kathmandu, is one of the most scenic spots in Bhaktapur district and is renowned for its spectacular sunrise view of the Himalaya when the weather is clear. Visitors often travel to Nagarkot from Kathmandu to spend the night so that they can be there for the breathtaking sunrise.
Chandragiri Hill, seven kilometres from Thankot, lies on the South-West of Kathmandu Valley and is 2551 metres from sea level. Soaring peaks and breathtaking views of the whole Kathmandu Valley covered with lush green blanket of flora makes Chandragiri truly a great bountiful and pristine landscape. The panoramic views of Kathmandu Valley & Himalayan ranges from Annapurna to Everest makes anyone feel like seeing whole Nepal from this hill.
Sightseeing activities are popular among tourists for various reasons, least because they are time and cost convenient.
Find More Sightseeing Tours in Nepal
Frequent Searches Leading To This Page:-
2 days trip outside Kathmandu, how many days in Kathmandu, places to visit near Kathmandu, 3 night 4 days kathmandu package