Andaman Nicobar Island, The place I born and place I visit every year. The Andaman Islands are an Indian archipelago in the Bay of Bengal with around 572 Island and 36 Island which can be visited by the Tourist. This is a place of the deep Blue sea, Live corals, under water activities like Scuba, Sea Walk , Untouched nature and many tribal. It has a breathtaking beauty, Beaches like no one has visited, Aquatic life like no one seen, Home of the Biggest Turtle in the world, Only active Volcano's India in the world and the story of Kala Pani. Each Island has its story and Specialty.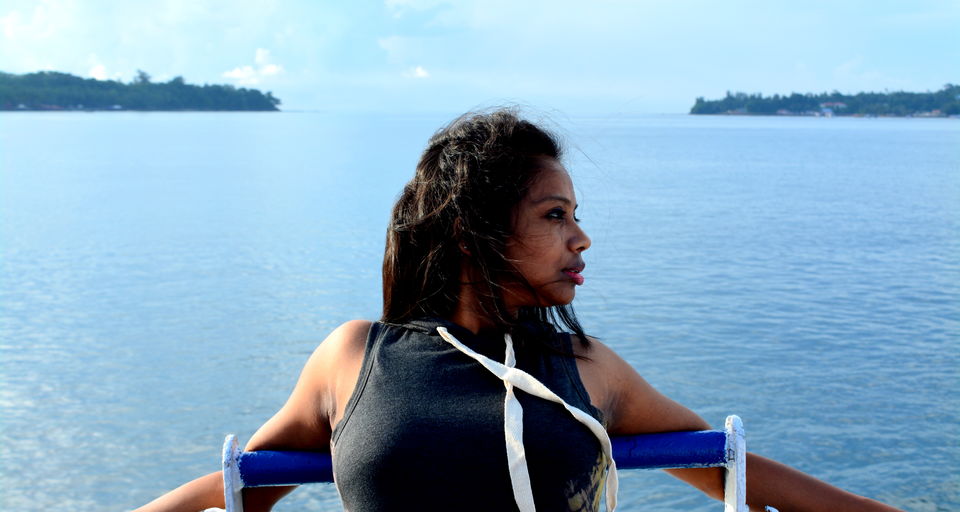 I took a flight from Delhi to port Blair stop over at Kolkata. Rent a bike or a car and explore the Beaches . Visit Corbyn's Cove Beach 8 Km from the city, experience Speed Boating and Jet ski, Followed by Wandoor beach is one of the popular beaches of Andaman that lies at a distance of about 25 kms in the east of Port Blair popular for Colorful corals and then visit Chidia tapu which is 30 KM from main city; this place is famous for sunset view and for bird watching. Varieties of birds visit this place. The road passes through forest and small hills up to the Chidia tapu. From Port Blair, the journey would take around one hour to reach Chidia tapu. Sit Relax have tea enjoy local food and watch the Sun Set.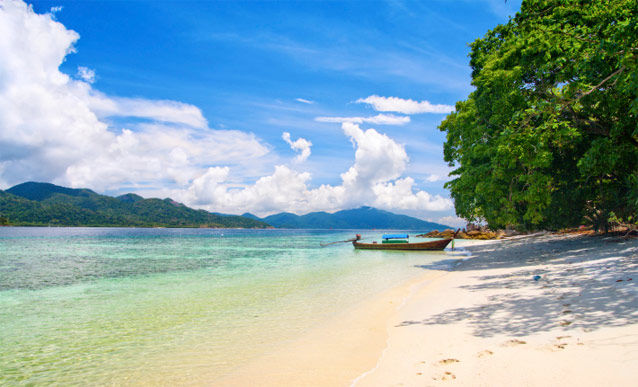 On day two, I went to a Museum Tour in the morning for understanding about the History of Tribal and to know about the Aquatic Life present there. After that took a ferry from form Port Blair to Ross Island. Its was a Colonial capital of British Era you can see damaged soldiers offices, Japanese bunkers, a cemetery, Church, Damage building it looks haunted . All buildings are destroyed due to earthquakes and tsunamis. However its a beautiful island for an hours walk just to get some history and to see deer, peacocks and to drink coconut water. At night I went Cellular Jail, it was the place where prisoners were kept by Britishers. The Jail, now a place of pilgrimage for all freedom loving people, has been declared a National Memorial. You can experience the Light and Sound show to know about the History of Kala Pani.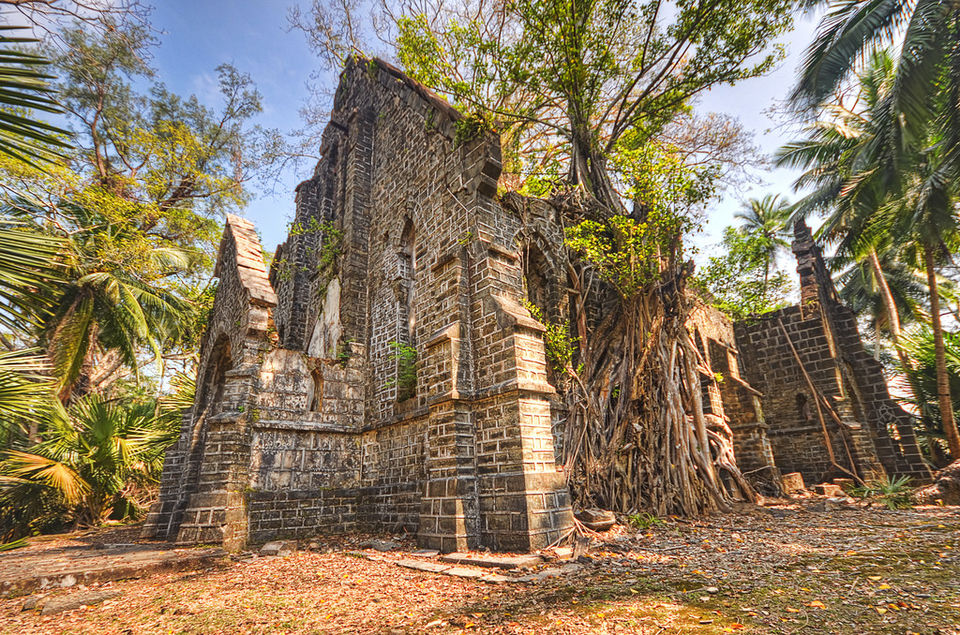 The only active volcano in India. The only active volcano in India is located in Barren Island. The volcano erupted once in 1991 and again in 1994-95, after remaining dormant for about 177 years.
This island is about three kilometers in diameter and has a big crater of the volcano, about half a kilometer away from the shore. The island can be visited by chartering boats and with the permission of Forest Department. Foreign nationals are restricted to be on board the vessel only, and landing ashore is not allowed.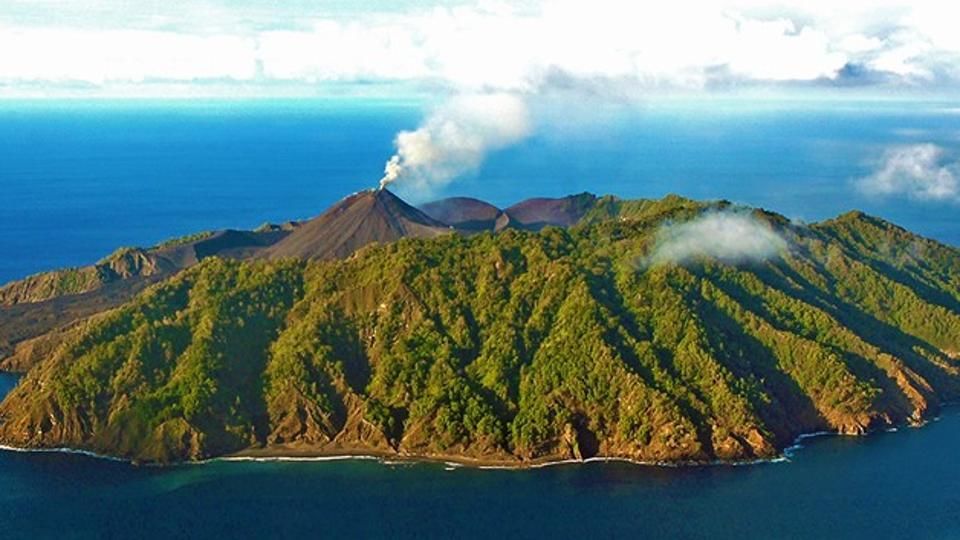 I took a government Boat to Havelock from Port Blair it took around 2 Hrs. This is the place for diving. You can explore Radhanagar Beach, Elephant Beach, Kaala Pathar ( Black Rock). But for me it was the place for Scuba Diving. I took a course by Dive India . And I have seen the beautiful aquatic life. You can do a fun dive or a course of a duration of 4 days to 2 Months depending on your plan.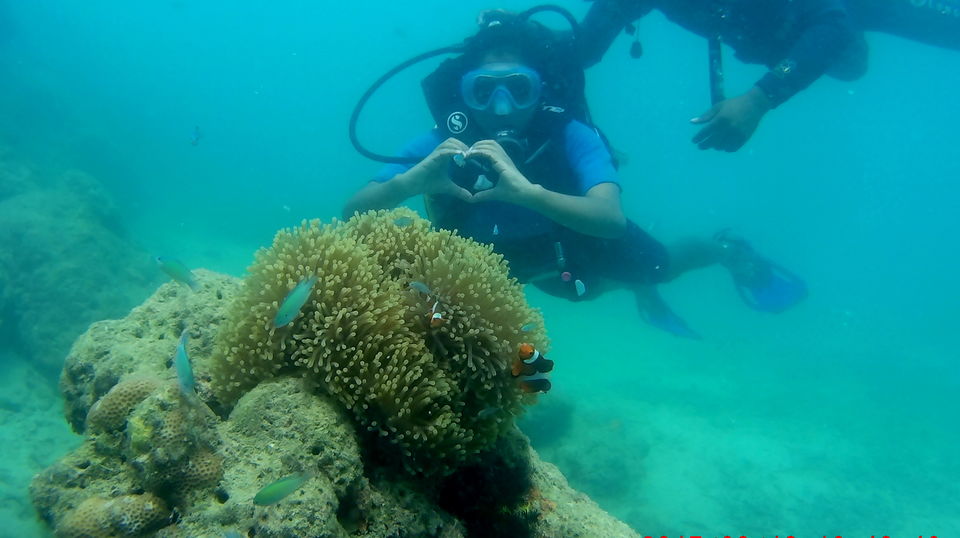 It is a tiny but beautiful island located 37 Kms to the south of the Andaman Islands. You have lots of hotels to stay near Beach No 1. With unexplored coral reefs, brilliant bio-diversity, white sandy beaches and tropical forest and vegetation, it is one of the hot tourist spots in the Andamans. This very relaxing place as there is long and deserted beaches. There are NeilKendra, Bharatpur, Lakshmanpur, Sitapur Beach these beaches are best for swimming and coral-watching with a vast sandy stretch. You can also do Scuba and sea walk in Neil Island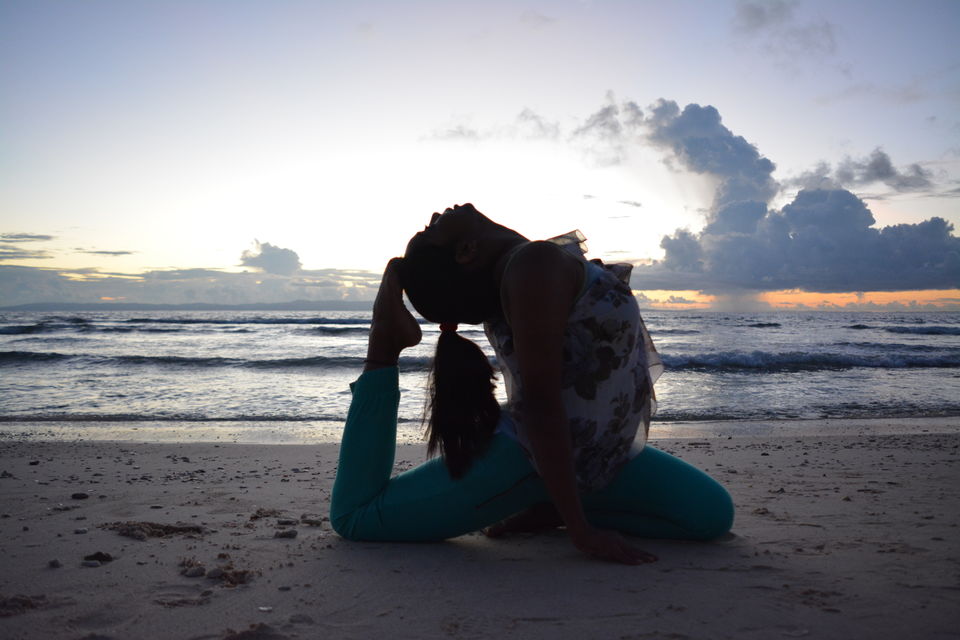 This tiny island called as Sir Hugh Rose Island is located at the southern tip of Neil Island and is locally known as 'Chhota' Neil ('Small' Neil). This island has been declared a wildlife sanctuary and is a turtle-nesting ground.
How it feels to lose in the Islands in the ocean of nowhere to find serenity. Lust green forest, completely uninhabited, White sparkling sand and deep blue sea. Night stays around an uninhabited island where you, your loved ones and nature surrounds. That Cinque Island for you. The coral reefs and bird populations here are virtually untouched by man, exhibiting varieties of coral reefs, sea weeds, starfish, saltwater crocodile, turtles, shells, fishes, snakes and indeed a sprawling marine life. The area is of utmost importance in order to preserve marine life, wildlife and greenery. This is an Island you need special permission from the forest department to visit. It is a 1 hour drive from Portblair in car/ van and then a 1 hour journey in the charter a boat. Which makes this Island trip bit expensive, but worth the Money spent.
Little Andaman Island, located south of the South Andaman Island, is at a distance of 120 km. by sea from Port Blair. You can take a Ship which will take around 8hrs to reach or a Helicopter which will take 45min from Port Blair . I took a Helicopter to Hutbay. Little Andaman island offers a perfect mix of white sandy beaches bewitching Waterfalls, Boating through the Creeks, exciting Elephant Safari, Elephant lumbering, Elephant calves training, Surfing etc. All the places of tourist interest are approachable by the road, leading northwards from the Hutbay Jetty. Little Andaman has an evergreen rain forest which paves way for a very rich biodiversity.