As someone who loves travelling but doesn't get to do it as often as I like, I enjoy seizing any travel opportunity that presents itself, even if it means simply getting into a car and taking a day-long road trip. The most recent of my escapades was to a lovely beach town called Pondicherry (aka Puducherry).
The first challenge when planning this trip was finding a hotel that I could book for just a day. Most hotels were already full (they are booked months in advance) and I was starting to panic when I came across Esparan Heritage, in Heritage Town, Pondicherry. This hotel is built in the traditional Tamil style with a central courtyard and simplistic furnishing.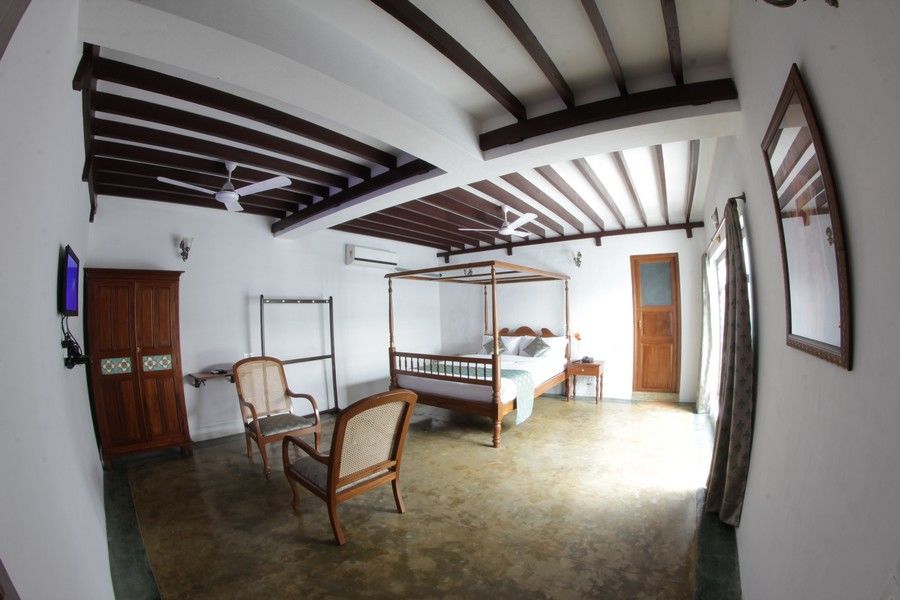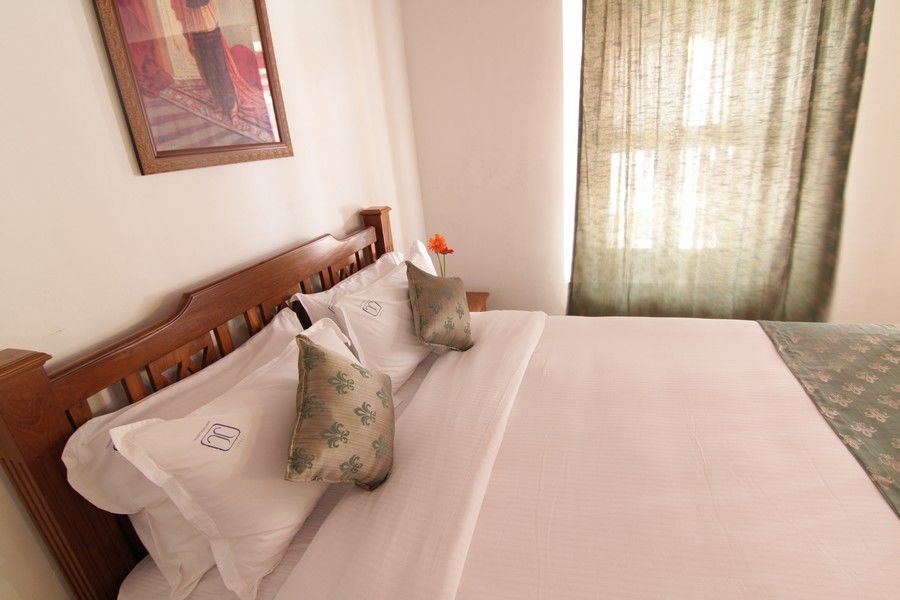 When I called the hotel, a very friendly staff member said that they would be happy to offer a room for just a day. I was travelling with two friends, so I booked a double room for the three of us.
The room was simple, charming, air-conditioned and very clean.
After checking in, the first thing the three of us did was head out to Serenity beach, which was a ten minute drive from the hotel. Serenity beach seemed to be primarily used by fishermen, and fellow visitors were dressed very conservatively (no one was wearing swimsuits). If you plan to visit, shorts and a t-shirt are probably the safest things to wear.
At Serenity beach, I got to see fishermen pulling in their large fishing nets, which was very peaceful to watch.
After the beach, we headed back to the hotel for a quick shower. By then it was around noon and we were famished. Our next stop – White Town!
White Town is the area in Pondicherry that was predominantly inhabited by French colonialists. The general architecture reflects accordingly – White Town is great for a spontaneous photo-op, with quaint buildings painted in a variety of bright colours.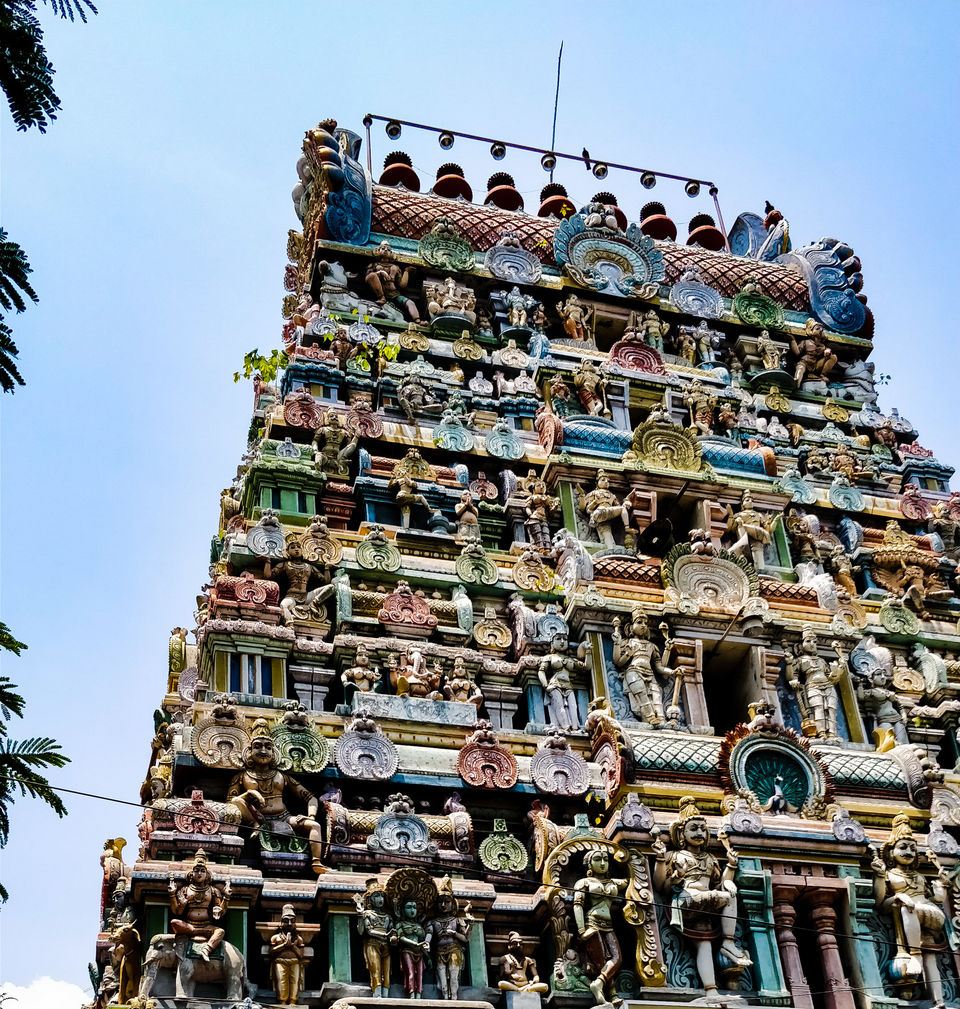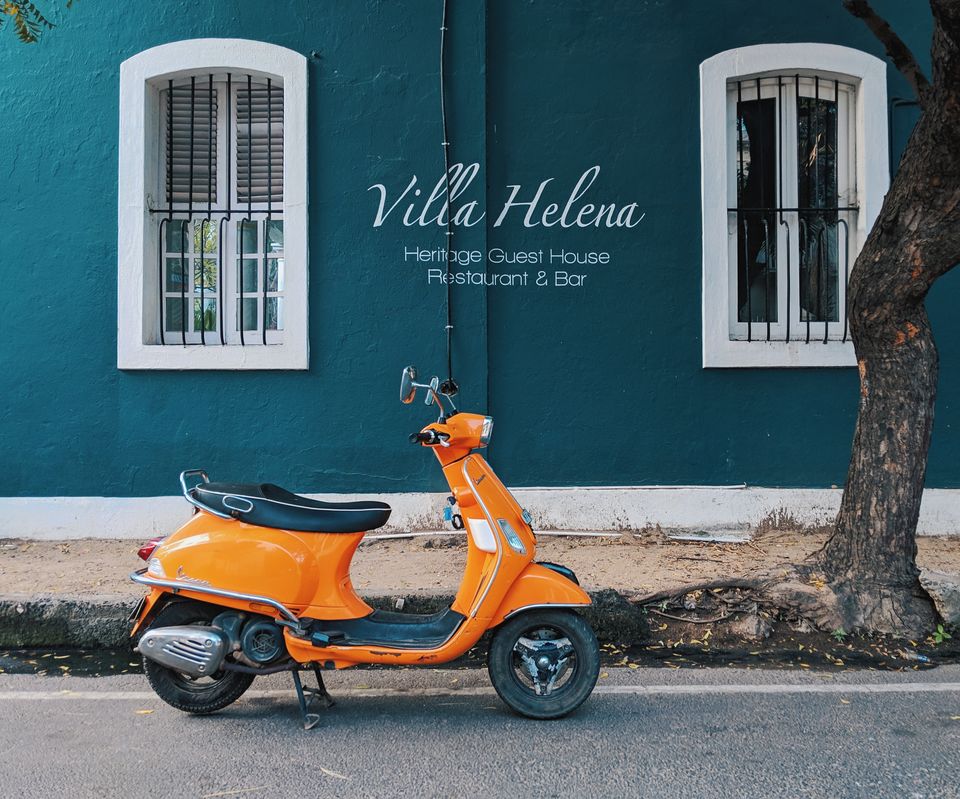 This area is also filled with a variety of restaurants, all walking distance from each other. My friends and I hit quite a few restaurants before we decided we were finally full (with room for dessert, of course). But before dessert, we decided to take a walk and explore the neighbourhood. We came across multiple small stands selling clothes, and a second hand book sale. All three of us being bibliophiles, we spent a considerable amount of time at the book sale and each emerged with at least four books in our arms.

After the book sale, we headed to a popular bakery called Zuka for dessert. I had a slice of mud pie, which was delicious.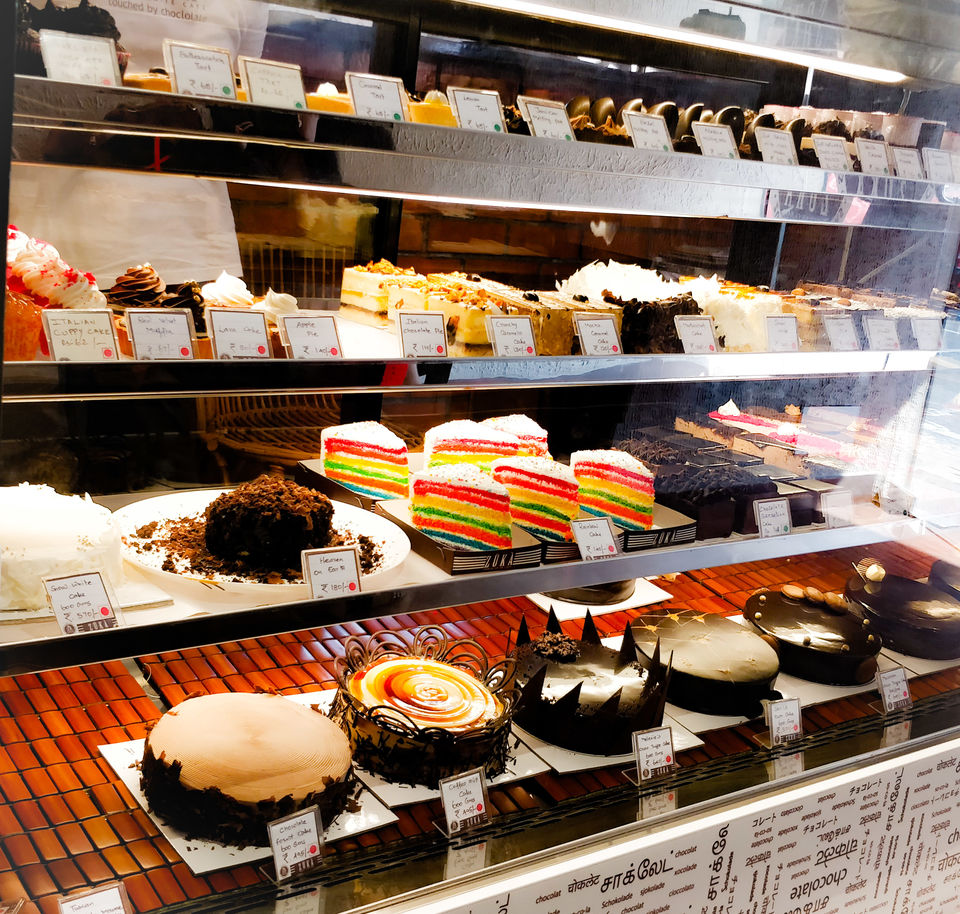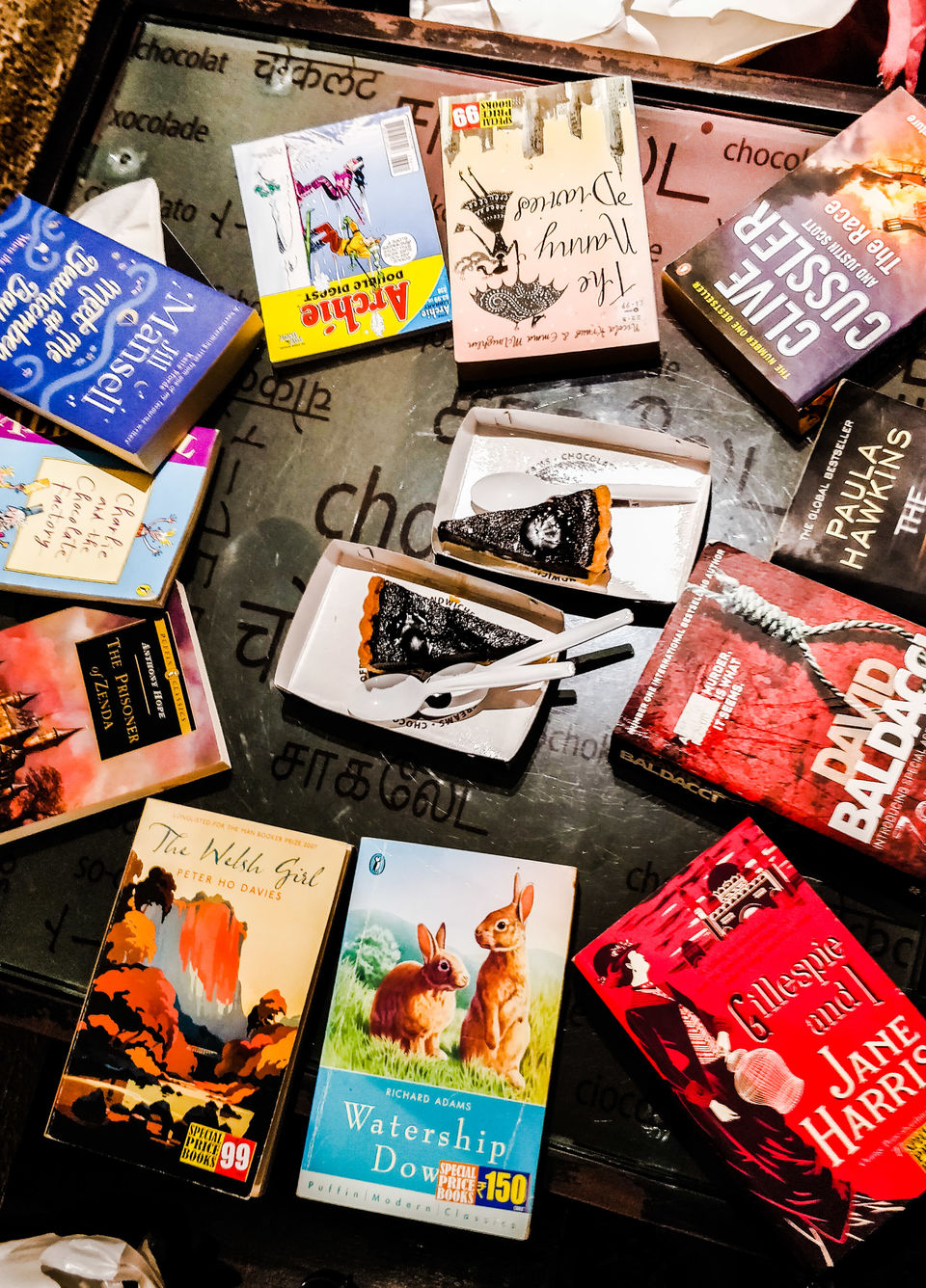 For our final stop of the day we went to Promenade beach, also known as the rocky beach. As the name suggests, the beach is made up entirely of rocks, but there are plenty of small shops and cafes to visit as you walk down the promenade. I got some natural watermelon ice cream and enjoyed it while sitting by the sea, listening to the waves crash against the rocks.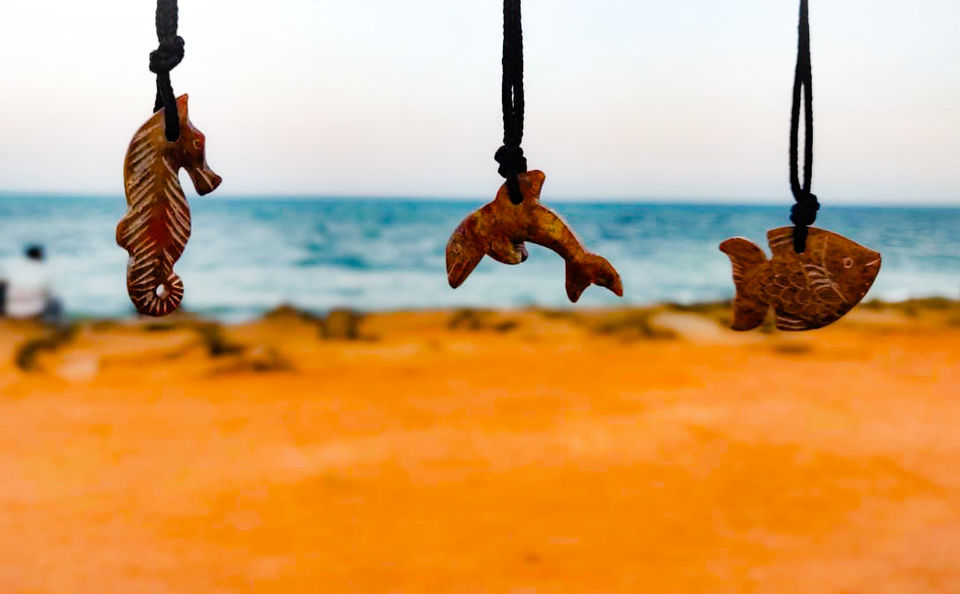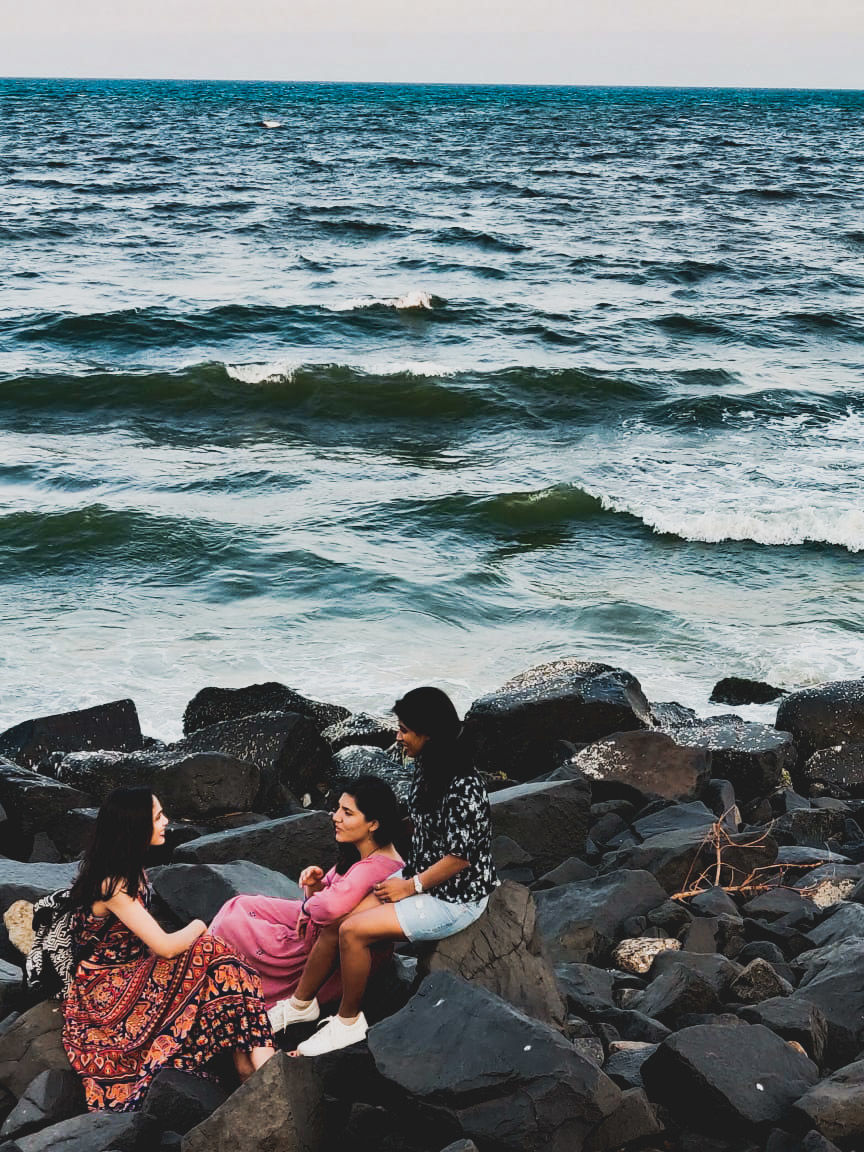 If you are near Pondicherry but only have a day to spare, these are a few places you should definitely try to visit. Happy travels!
Costs:
Hotel: INR 2,000/day
Food and miscellaneous expenses: INR 1,000
Total costs (excluding travel): INR 3,000