This time I decided to welcome the New Year doing what I love most, travel to one city which has been on my bucket list since a long time- Pondicherry. A quaint little charming city situated 160kms from Chennai on south-east coast of India.
White Town
The best part of the city is White Town which lies along the famous Promenade Beach and was named as this part of city was reserved for the white French population. It takes you back in time with its beautiful streets, colourful houses with ougainvilleas hanging around the huge compound walls, french cafes and travellers cycling down the roads. Walking around White Town and exploring this food haven was what I enjoyed most during my stay here.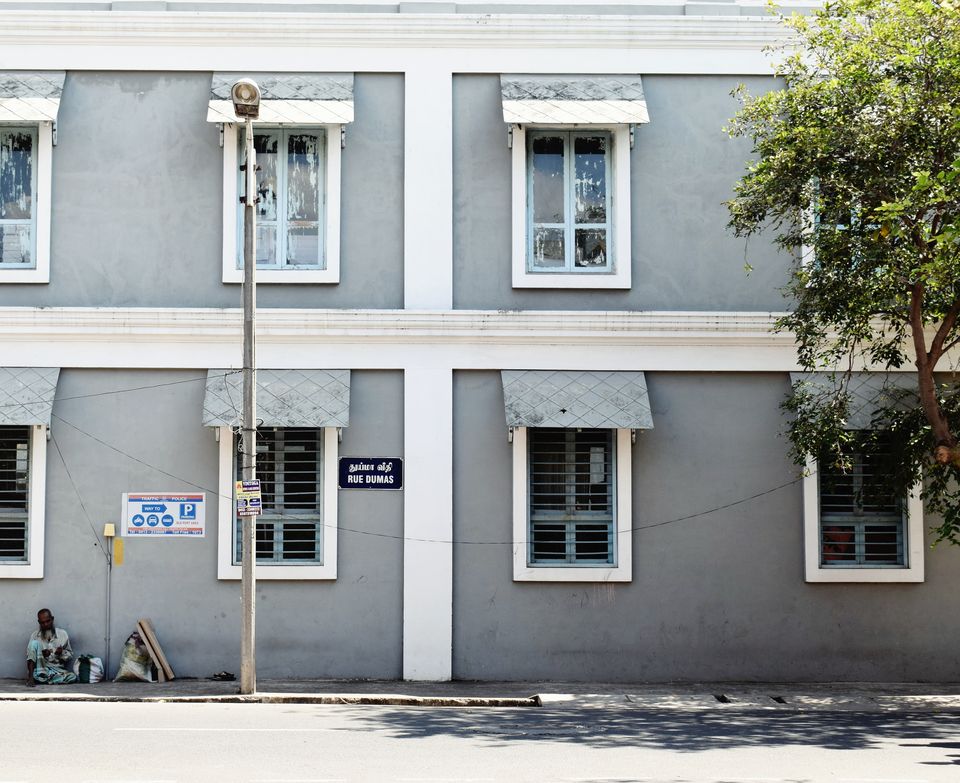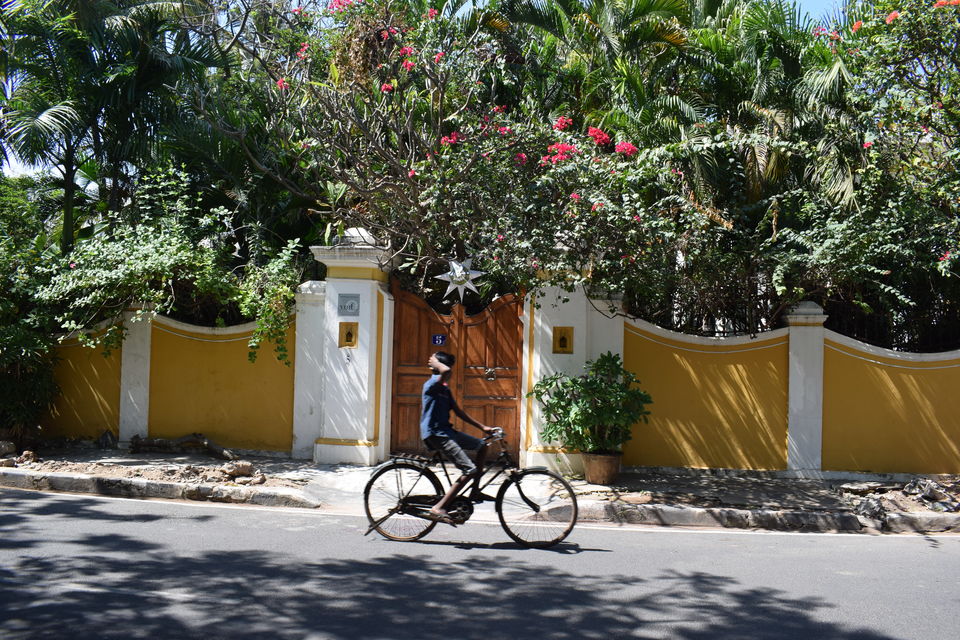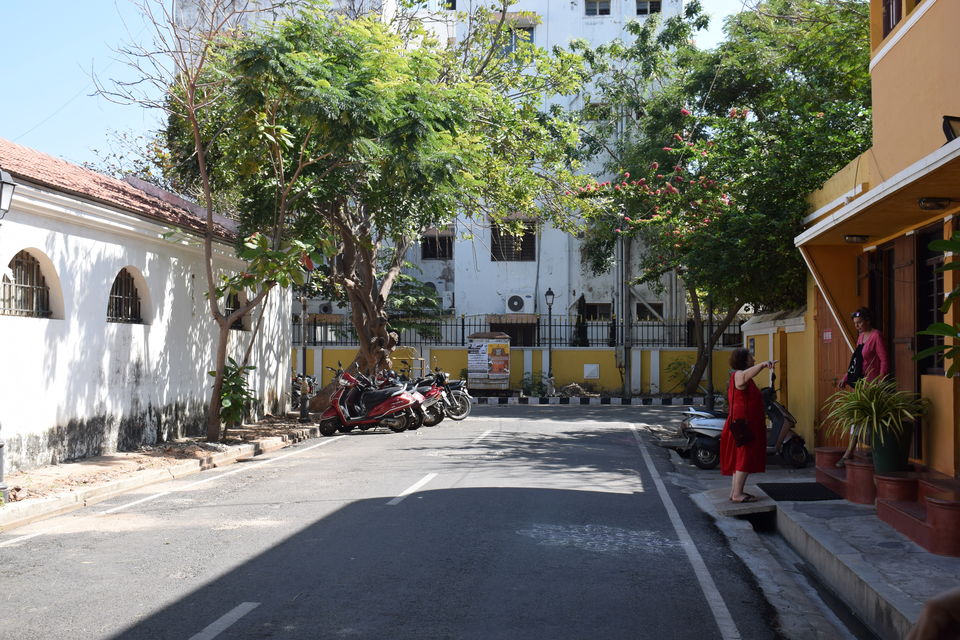 Promenade Beach
The Promenade is frequented by locals and tourists alike and you will find it bustling with people enjoying their evening strolls along the coast. Sitting on the rocks and gazing at the soft crashes of the waves will silence all the chaotic noises of the background. You can also sit in the beautiful courtyard cafe of the famous Promenade Hotel and enjoy the view along with good food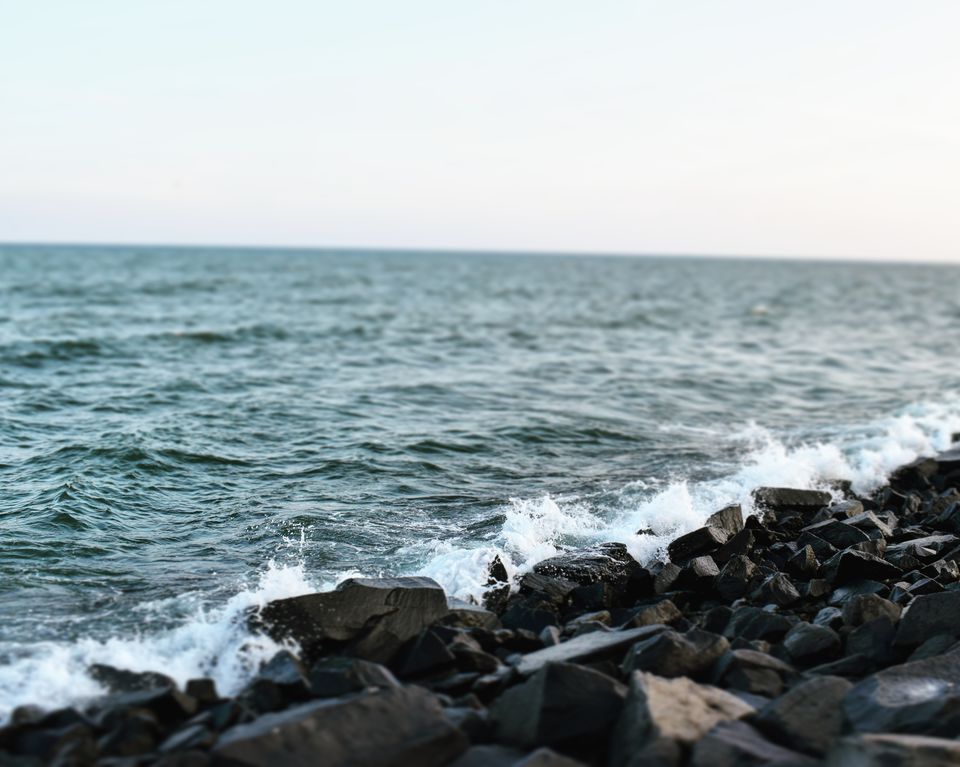 Visit Auroville
Pondicherry is incomplete without paying a visit to Auroville- its an experimental township where people from all over the world can come and live here. It is situated on the outskirts of the main city and you can spend half a day here visiting the Matrimandir and exploring this unique & peaceful small township. There are a lot of shops selling local made soaps, postcards, incense sticks, cheese and organic tea- it is how the Aurovillians sustain their livelihood.
You will also find many vegan and organic cafes in this part of city like the Greens Cafe & Guesthouse serving the healthiest food and great tea.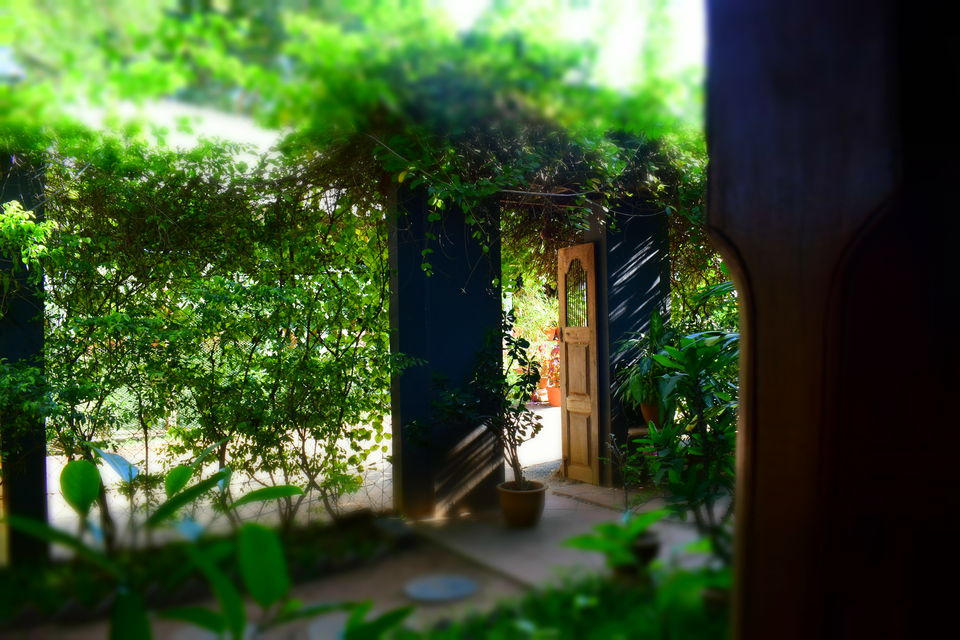 Pichavaram Mangrove Forest
It is situated around 60kms from Pondicherry and takes close to 1.5 hour to reach this place but if you have a day to spare then it's a must visit spot. It is not on the tourist map despite being the second largest mangrove forest in the world after the Sundarbans. The Tamil Nadu Tourist Department operates motor boat & row boats from 9 am till 6 pm daily and you can explore this nature's wonder through a 2 hour boat ride. Personally, I would recommend the row boats as its more peaceful and you enjoy the stillness of the place. Also, they can go deep inside the narrow canals.
Where to eat
Pondicherry is full of dainty cafes , bakeries and some heritage restaurants offering a fusion of French-Tamil cuisine. Cafe des Arts is a beautiful place to sit all day and sip coffee but they serve average food. Coromandel Cafe & Hotel Le Dupleix both serve some amazing dishes and have a beautiful ambience. Also, Tanto in Auroville should definitely be on your list ;it's not a place to be missed. If party is what you are looking for, head to The Storytellers Bar in Promenade Hotel.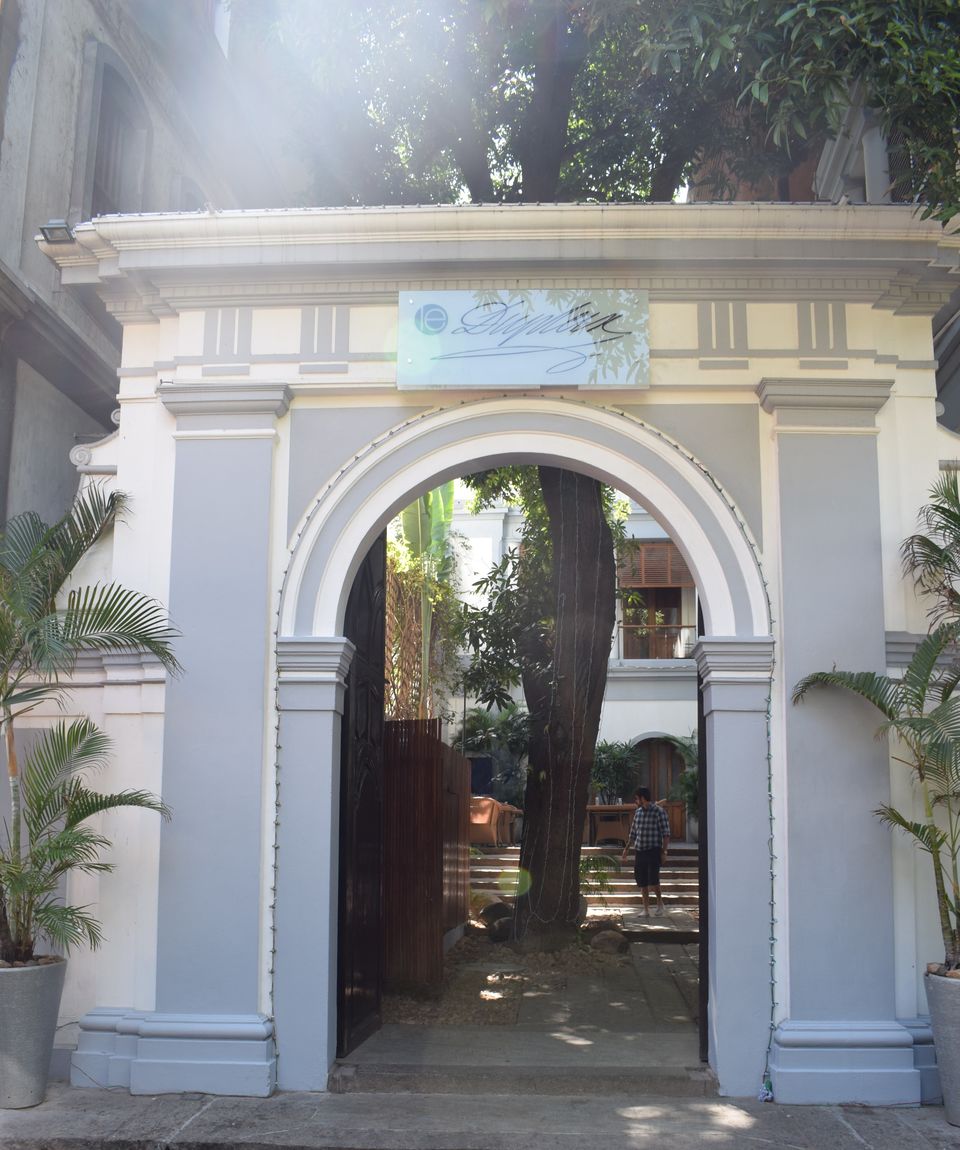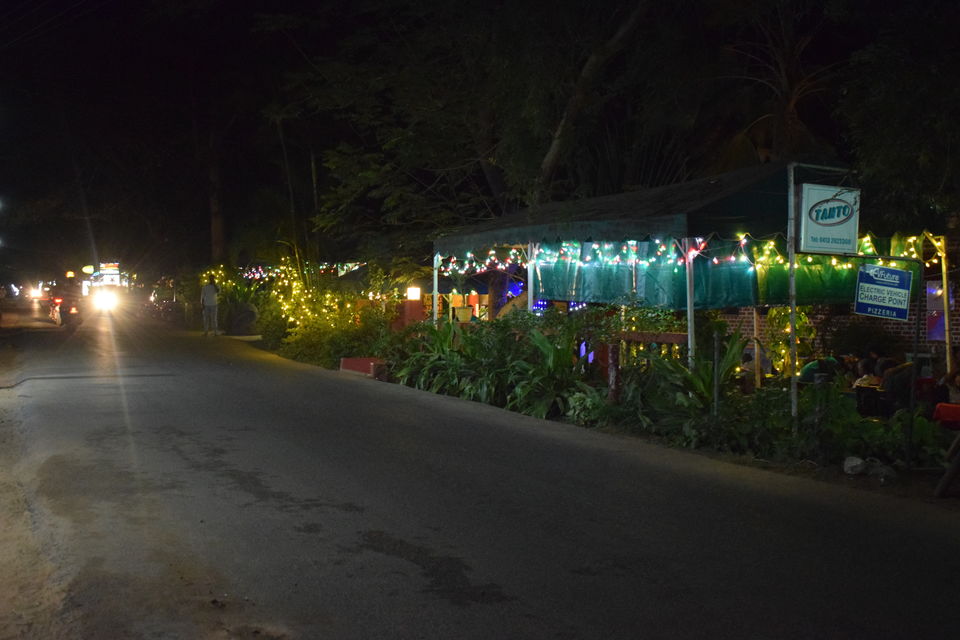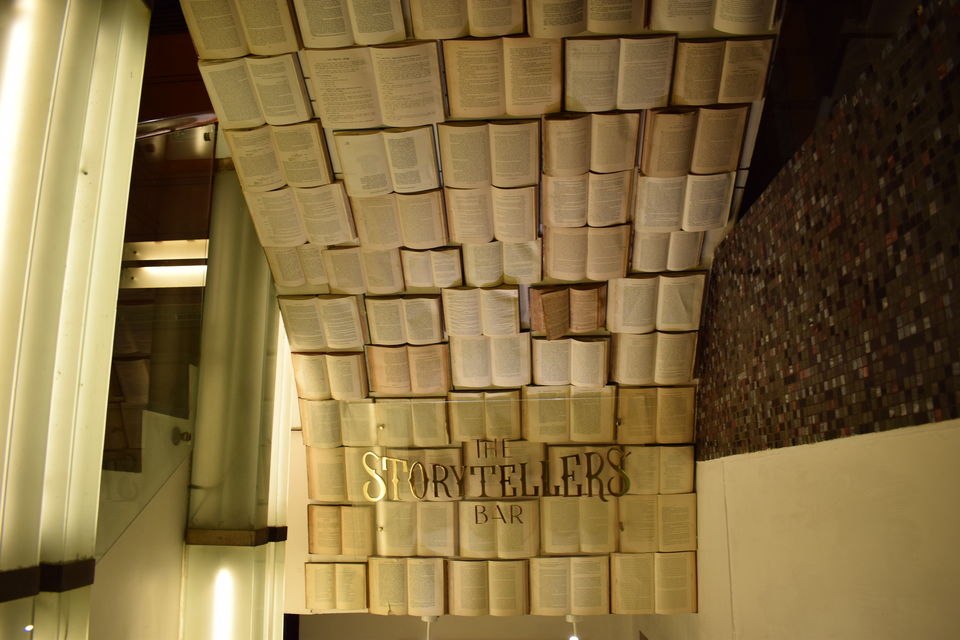 Apart from above, Paradise Beach is another major attraction but you need to wait in line for getting the ferry tickets which take the tourists to the beach. Auro Beach can be skipped unless you are visting a beach for the first time.
For any queries, feel free to comment below !!
Frequent searches leading to this page:-
pondicherry group tour cost, pondicherry road trip package, pondicherry 5 days solo package, pondicherry tour packages from hyderabad, book pondicherry cycle tour package, best time to visit pondicherry, pondicherry 2 days city tour packages, pondicherry 3 day family tour package, pondicherry solo travel guide, pondicherry beach travel trips, pondicherry tour from kolkata, pondicherry tourism guest room, pondicherry museum