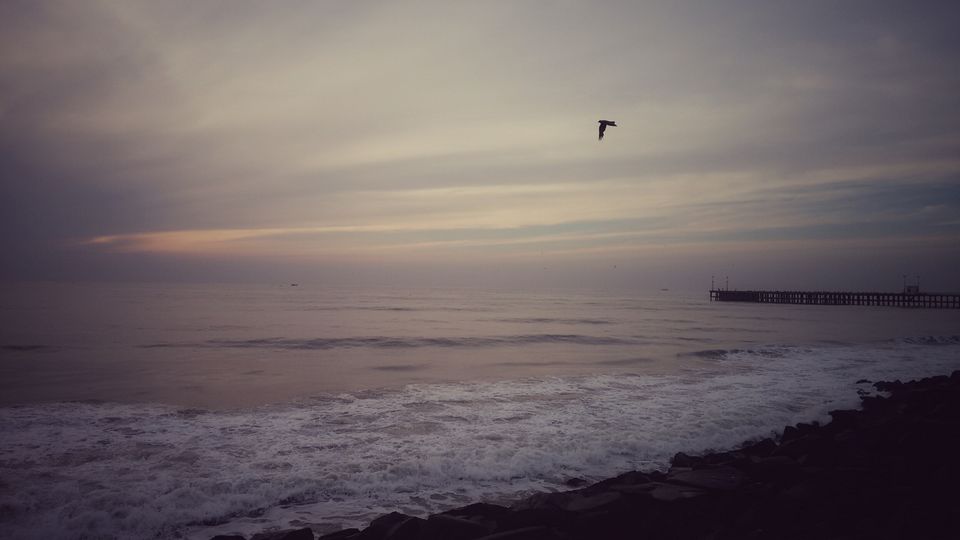 As the saying goes, Life is always better at the beach, so I planned a trip to the French Riviera of the East, Pondicherry. Located at a distance of around 160 kms from Chennai, the union territory of Pondicherry is a quaint, beautiful destination that has a lot to offer to its visitors. From the pristine, serene beaches to scrumptious baguettes and croissants, there's nothing about this little town that I didn't adore! The town was a colony of the French for hundreds of years, which is apparent in the lovely French architecture and succulent French cuisine. Sunflower coloured churches, charming colonial buildings, sculptured temples bring out the French culture gracefully. So, I took this pleasant, relaxed trip to Pondicherry with my sister who admires untouched, quiet beaches more than anything else.
We started our journey on the 21st day of December, 2018, we had an early morning flight from Delhi to Chennai. We reached Chennai around 10 in the morning. We, then took a cab from Chennai to Pondicherry, it took us around 3 hours to reach there. Upon reaching Pondicherry, I realised what a pretty, laidback town it is. Everything there seemed just so quiet and peaceful, contrary to the busy, fast-paced life in Delhi. We checked into our hotel and headed straight to Paradise Beach. It is one of the top tourist attractions in Pondicherry. To call it beautiful would simply be an understatement. The waves broke and spread their waters swiftly over the shore. My lungs were filled with the salty smell of the sea on the ferry ride that took us back from the beach.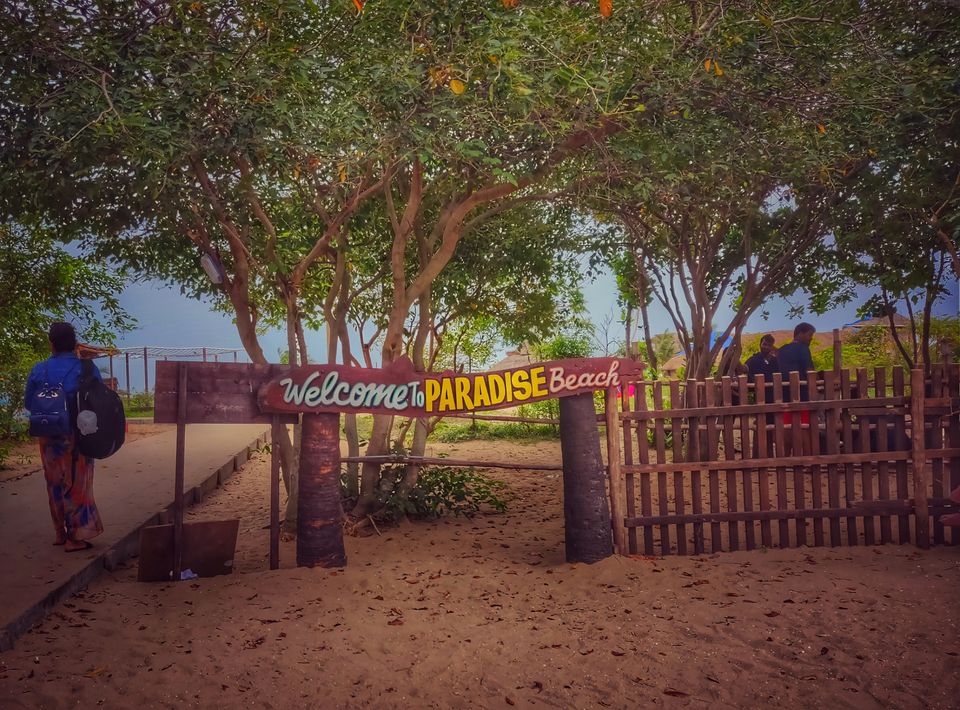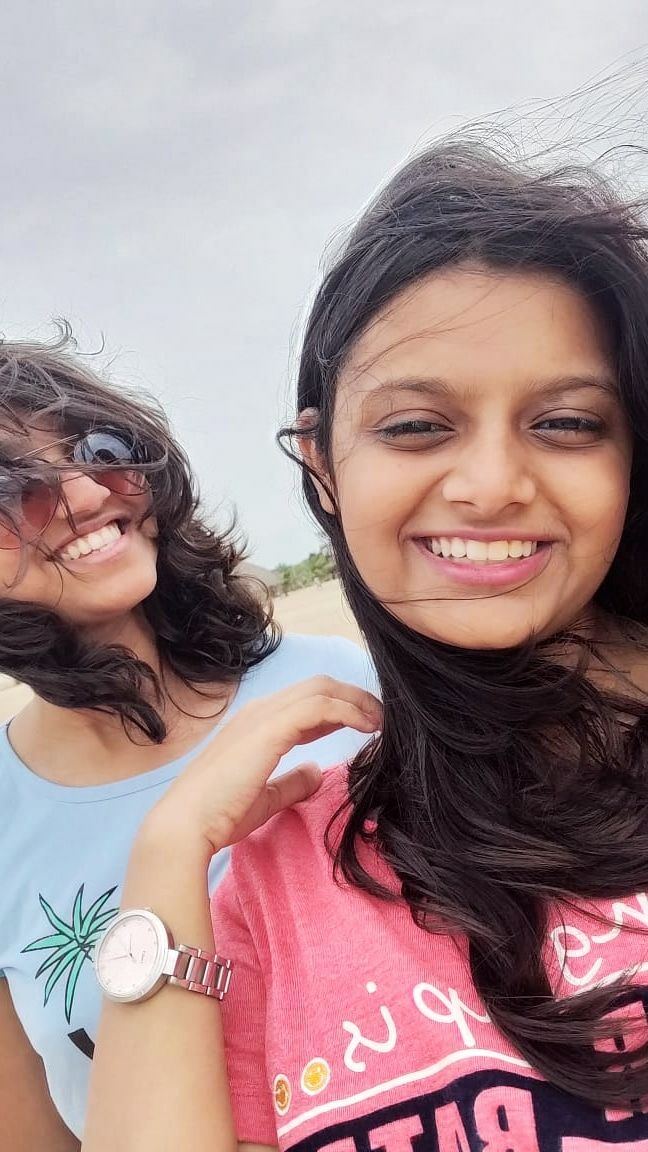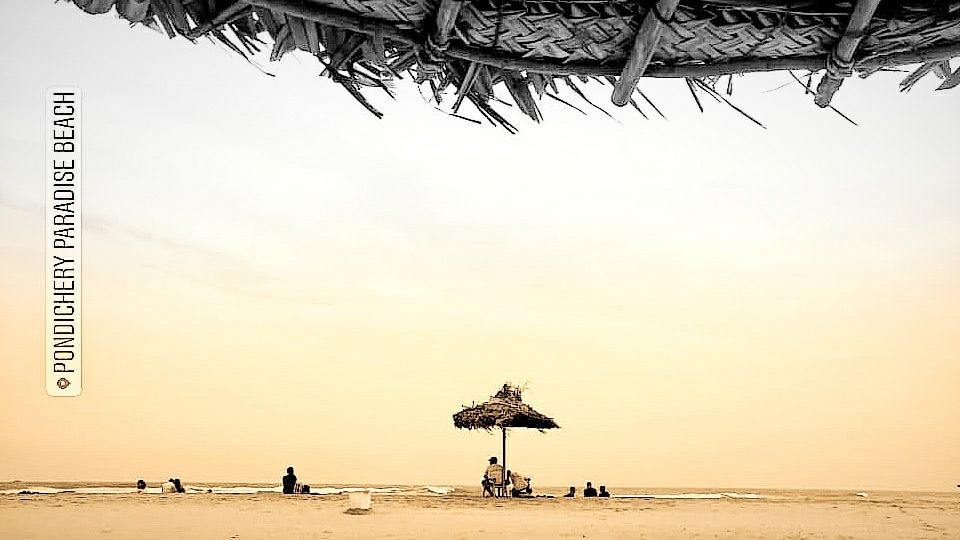 Our second day didn't quite go as planned. We had planned on visiting Rock Beach in the morning to witness the sunrise but it started drizzling so we couldn't get out of the hotel until it stopped. Finally, we decided to get out and explore Promenade and Rock Beach, located in the heart of the town. It is about a 1.2 km long stretch and has some of the most magnificent landmarks like the War Memorial, statue of Joan of Arc and the heritage town hall situated on it. A walk on the promenade along Goubert Avenue is truly a bliss!  There are a number of sea-facing restaurants to enjoy some local culinary delights. For lunch, we stopped at Café Xtasi where we tried authentic wood fired pizzas, the place isn't very fancy but their pizzas are divine. In the night we were lucky enough to capture the view of moon shimmering on the sea waters.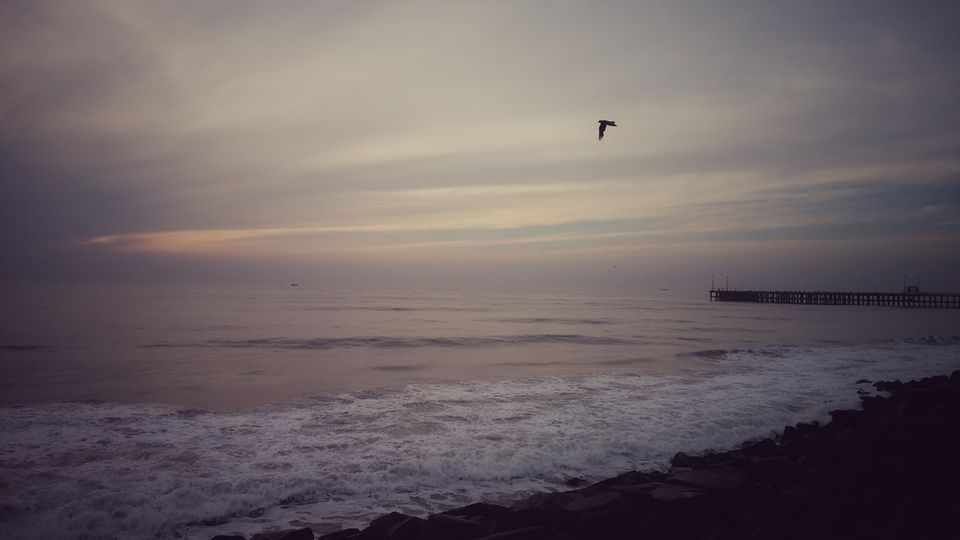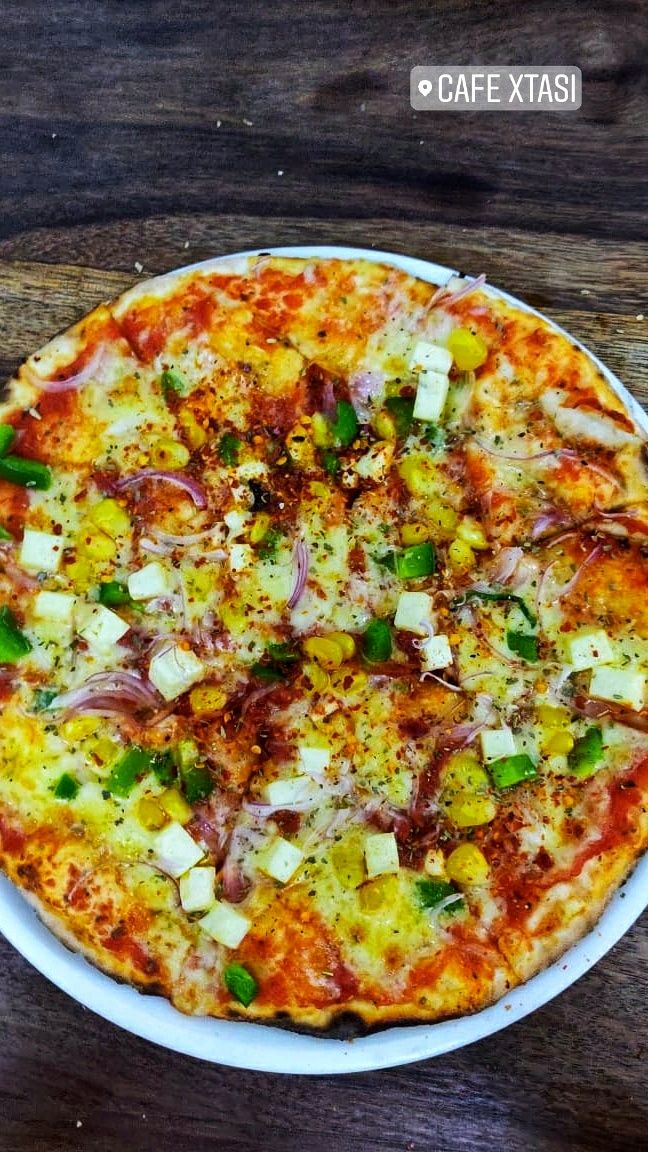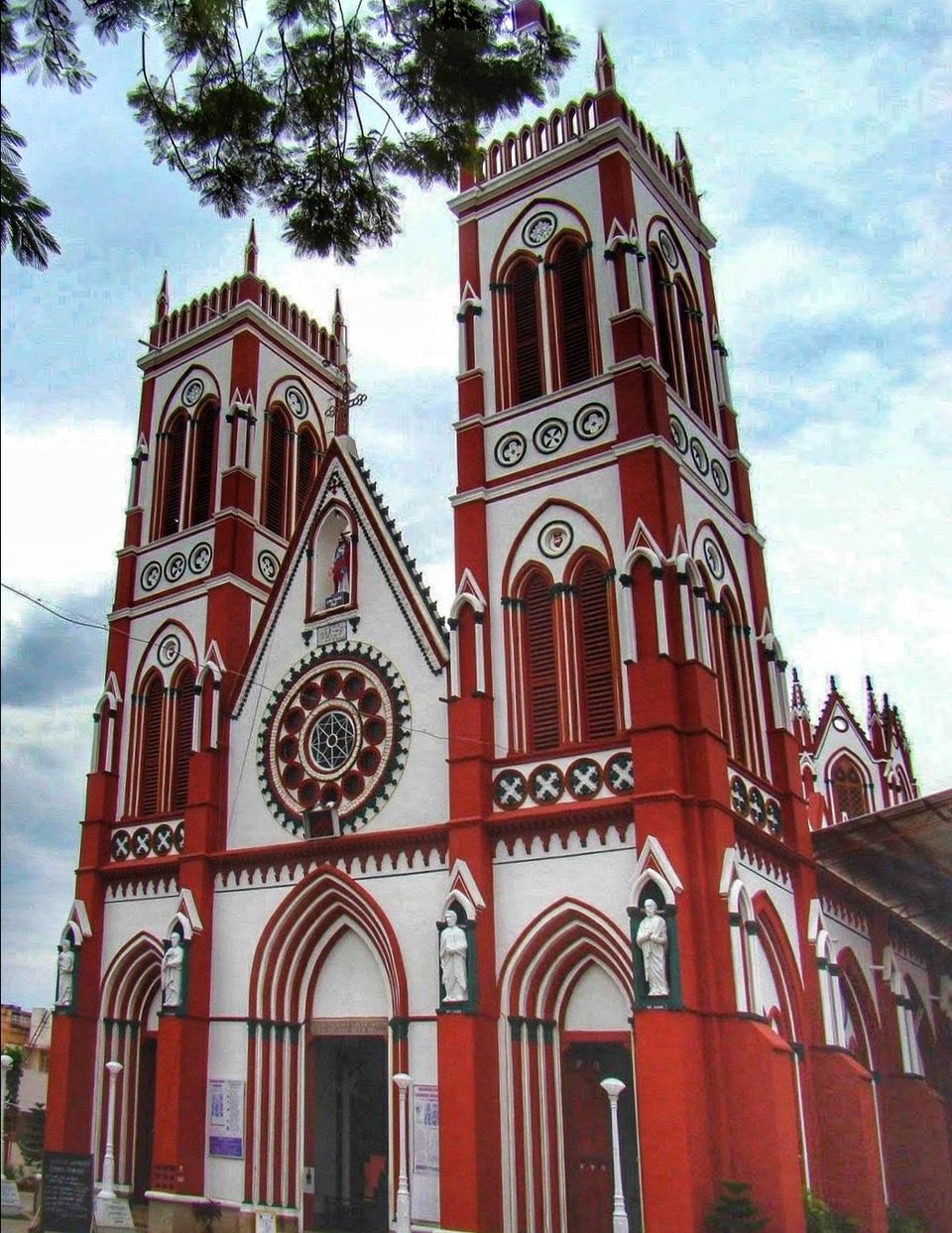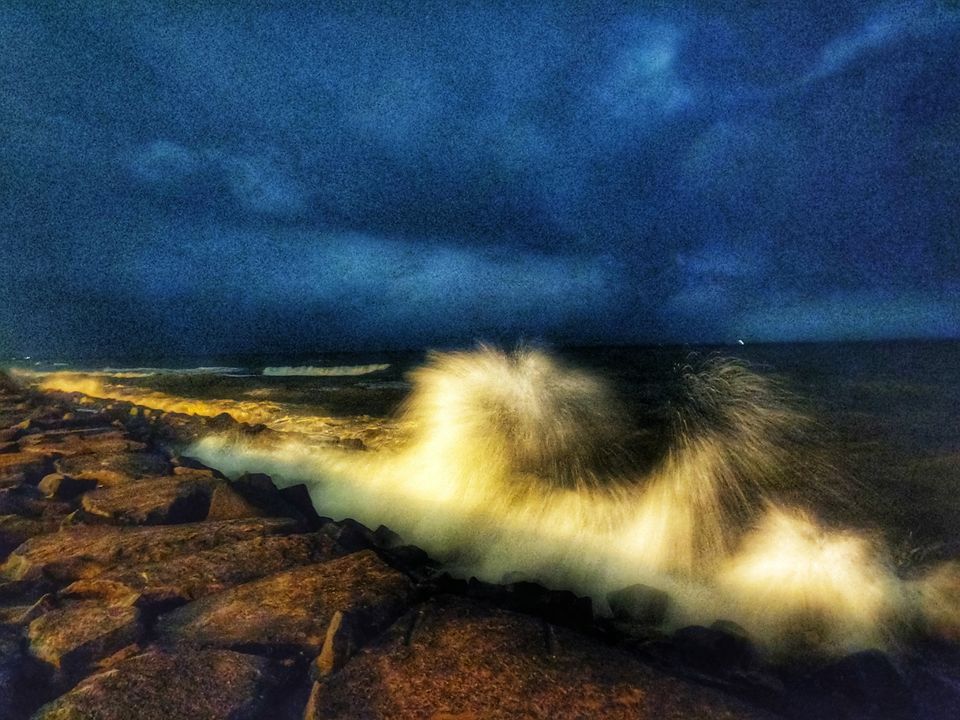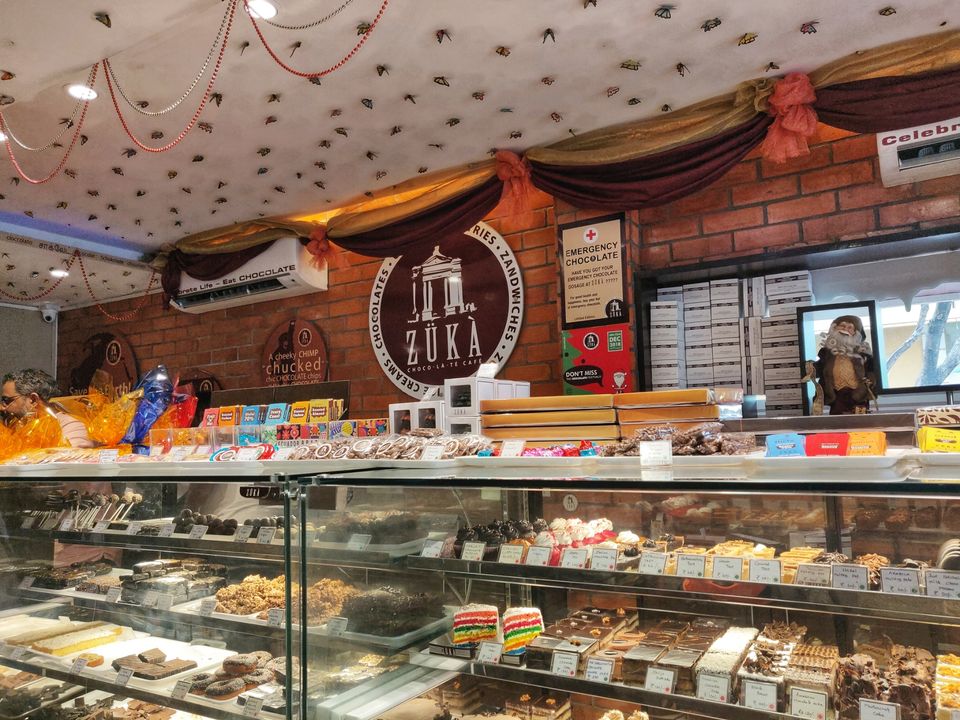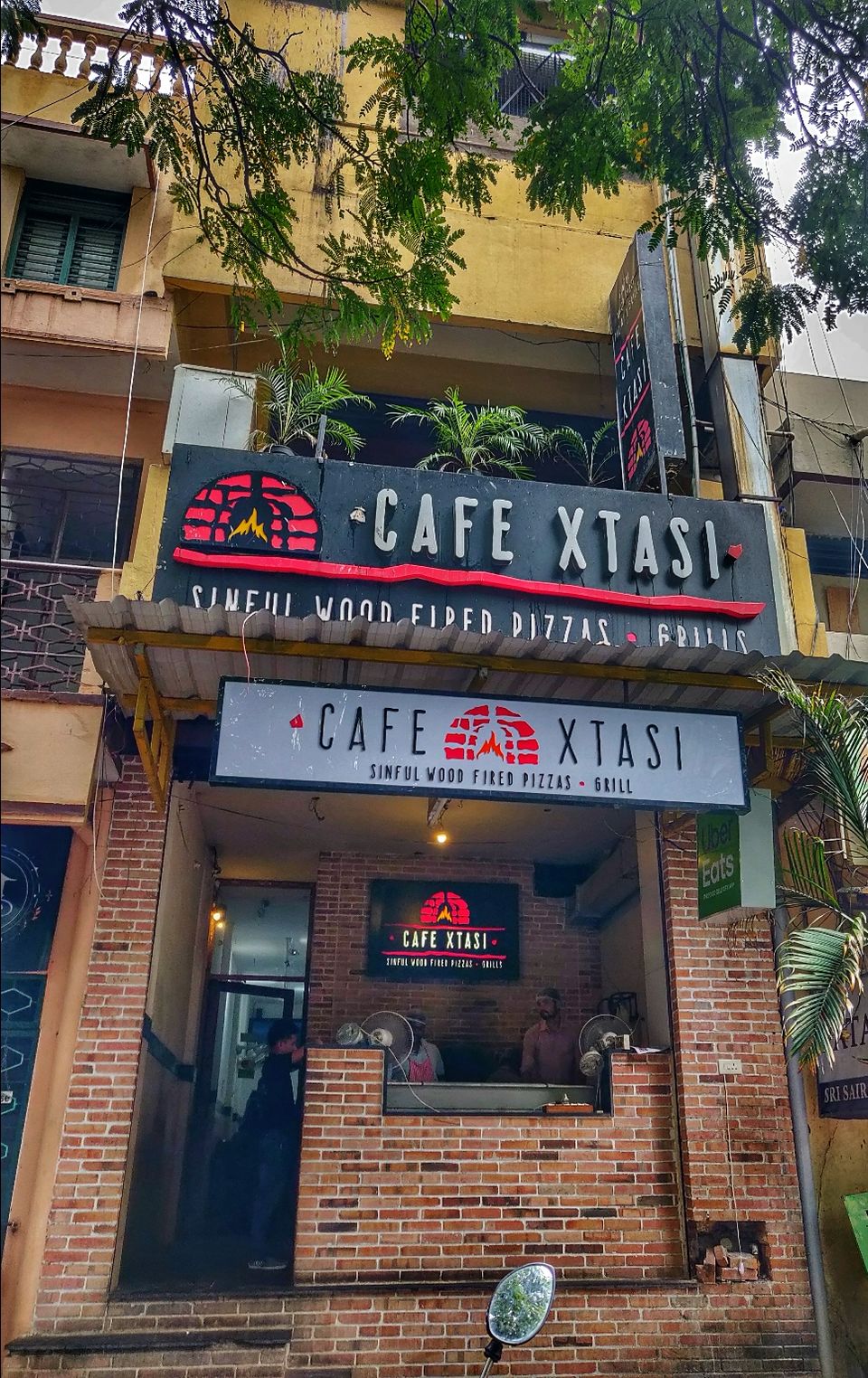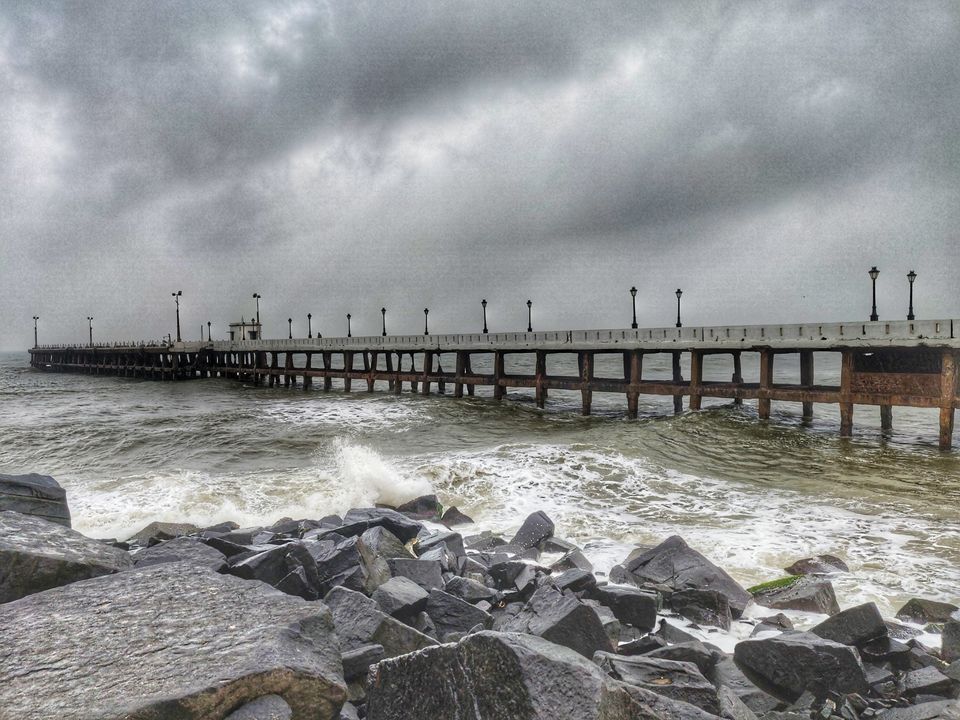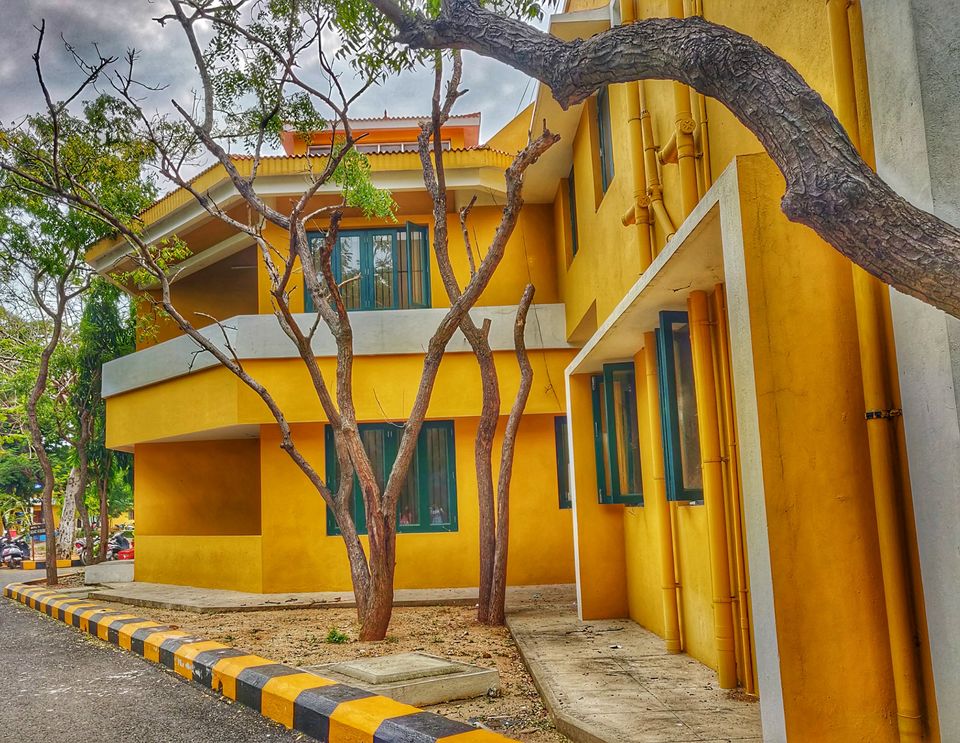 On our third day in Pondicherry, we decided to explore Auroville, 'the City of Dawn'. Located 10 Kms towards the North of Pondicherry is this universal, cash-free, nonreligious township. Auroville was founded as a project of the Sri Aurobindo in 1968 by his disciple Mirra Alfassa, popularly called "The Mother". The spiritual (and geographical) heart of Auroville is the oddly beautiful Matrimandir, meaning "Temple of the Mother" in Sanskrit. Plated with gold on the outside, it is not a temple per se but a place for individual silent concentration. After this, we headed to Auro Beach and enjoyed the mesmerizing view of the sunset. On our way back to Pondicherry, we stopped at this beautiful Italian & Mediterranean restaurant, Tanto Trattoria Pizzeria. We had the most delicious Alfredo pasta and lemon iced tea to go with it.  They have outdoor seating under roofed pergolas, which is very aesthetically pleasing. We then went to Serenity Beach. Fringed by palm trees and lapped by sparkling waters of the Bay of Bengal, this truly 'serene' beach is a must visit!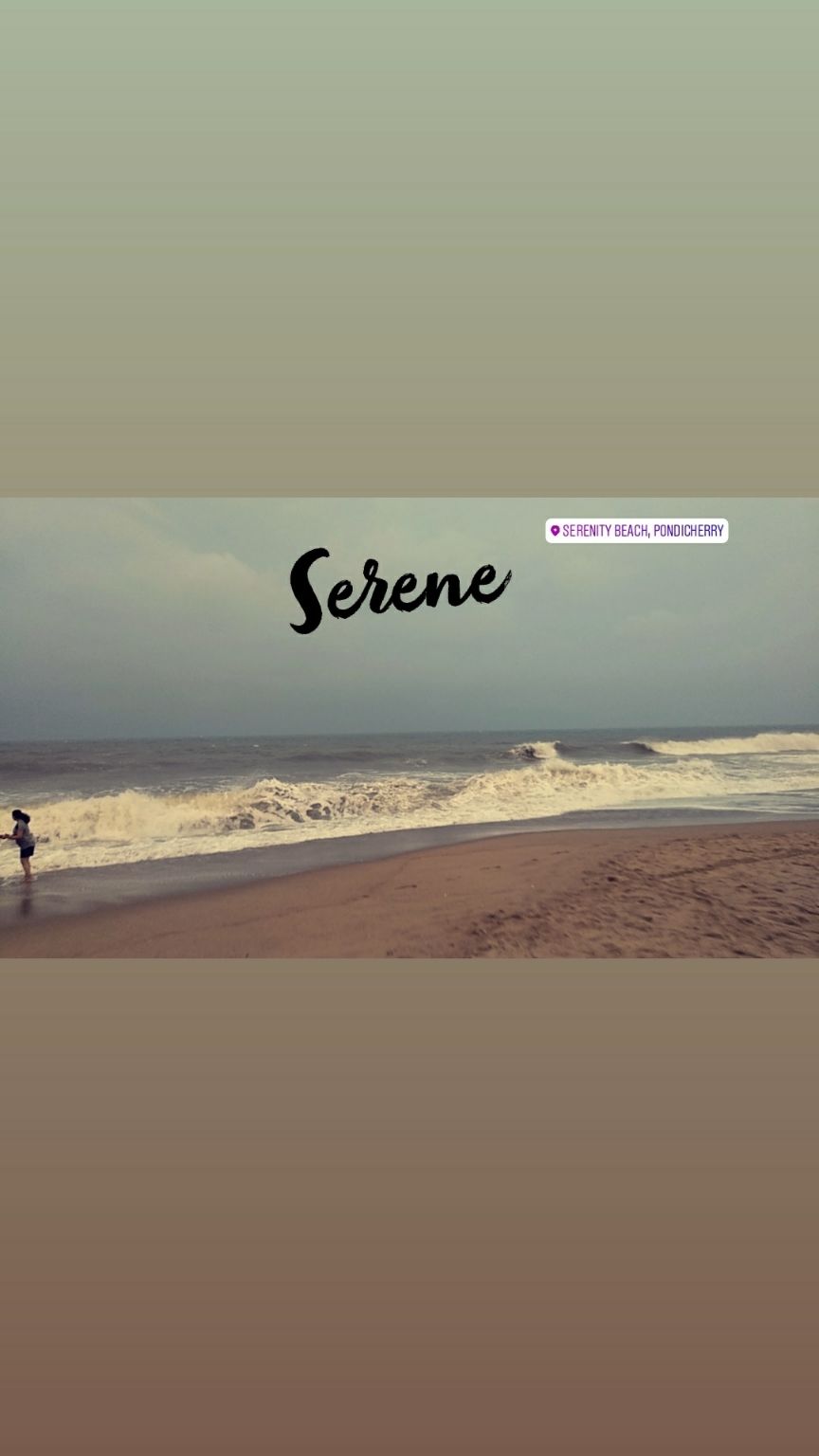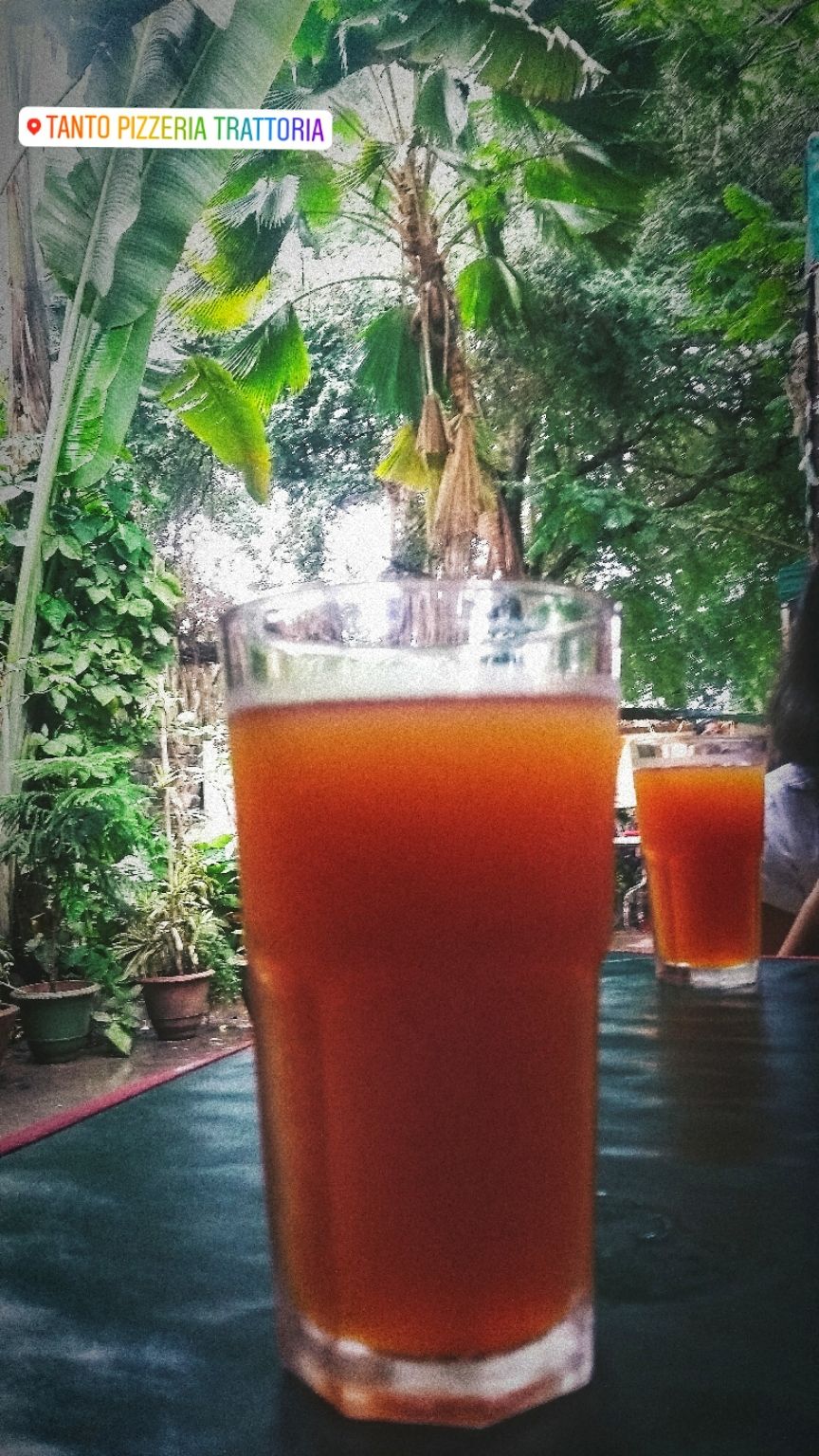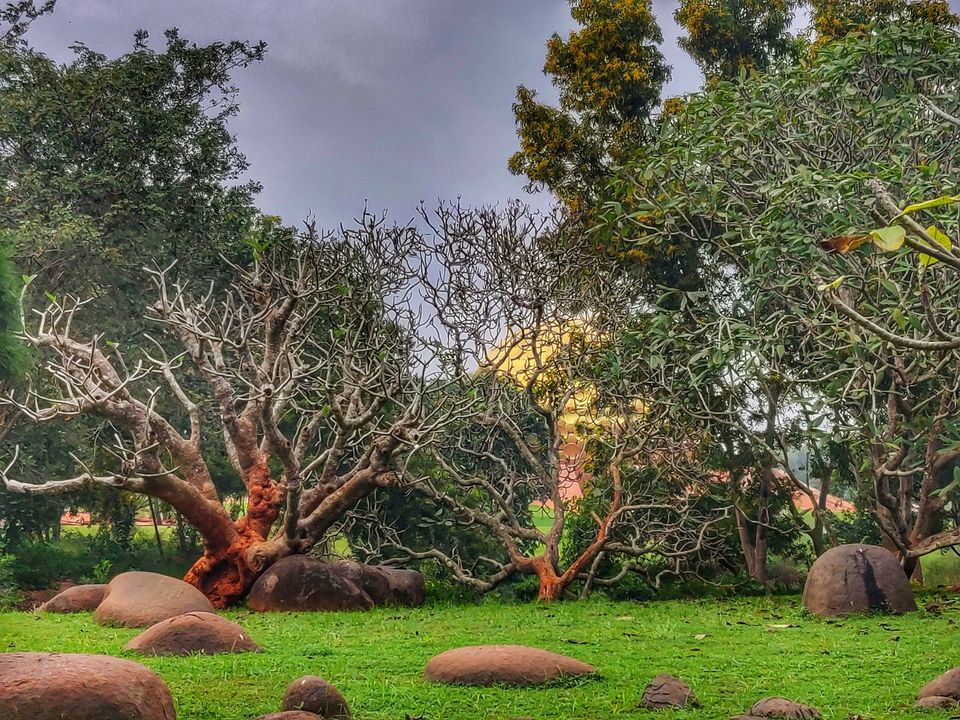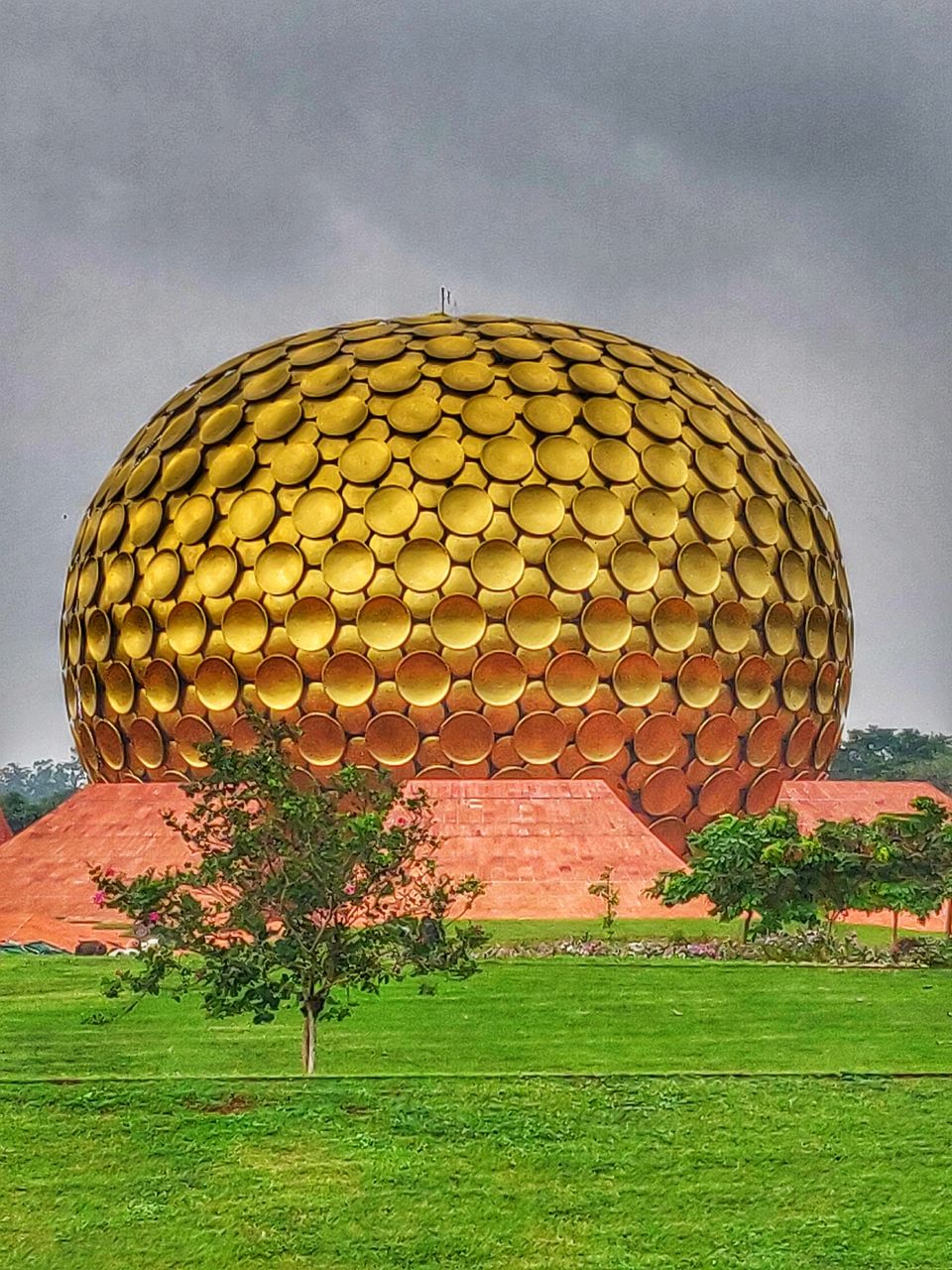 "Give time a break" says the Pondicherry Tourism slogan. It seems appropriate, for a break in this seaside town does take you into the slow lane.