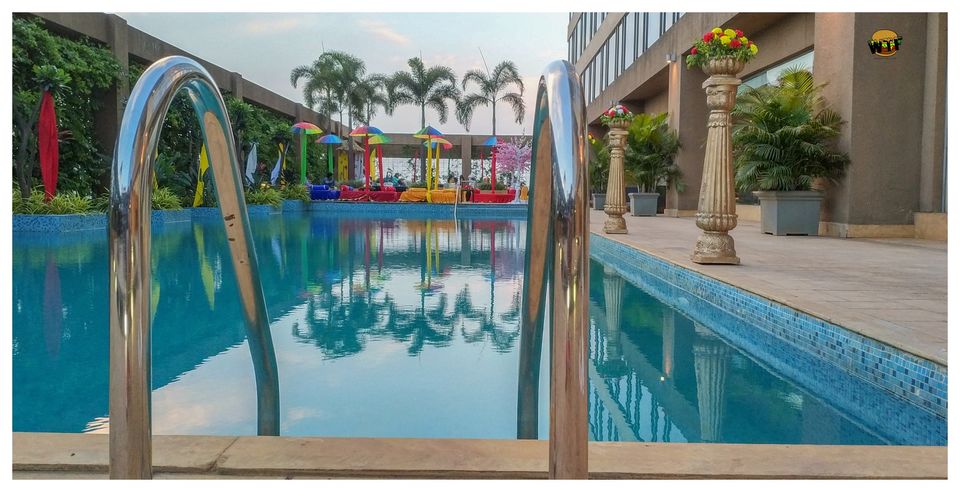 We recently visited the Chakan's Industrial belt? No fun?
We recently Visited an Award Wnning Buisness Hotel ? Sounds Crazy? I know, Right?
Courtyard by Marriott Pune Chakan is a perfect place for business travelers, families, and guests along with their pets with contemproary accomodation, terrific amenities and a convenient location which is just an hour drive away from Pune.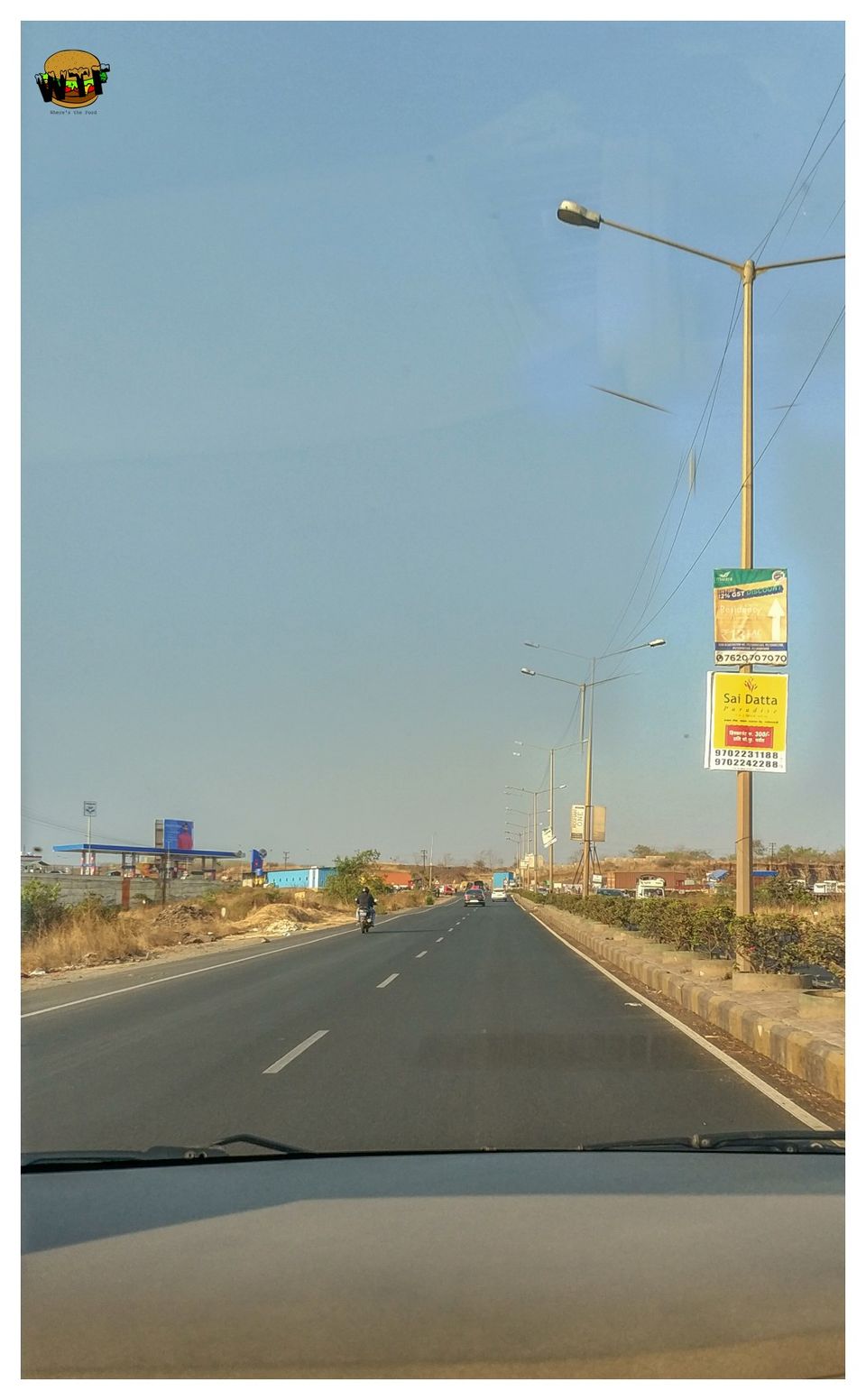 Its a Saturday when the bulldogs were invited to a staycation at Courtyard by Marriott Pune Chakan. A driver picked up from Viman Nagar and dropped us at this absolute Heavenly Place in an Hour and a half. The first impression of this gigantic place must be a wow, and i wish you could've seen the look on my face.

A place absolutely crafted to offer luxury and excellence to all its guests always make sure of its service. The staffs here provides the perfect combination of a warm welcome and assistance and unmatched professional efficiency. The service was quite overwhelming as we started with a welcome drink and decided to immediately check into our suites and hence the next thing was to just take the Card and make a rush.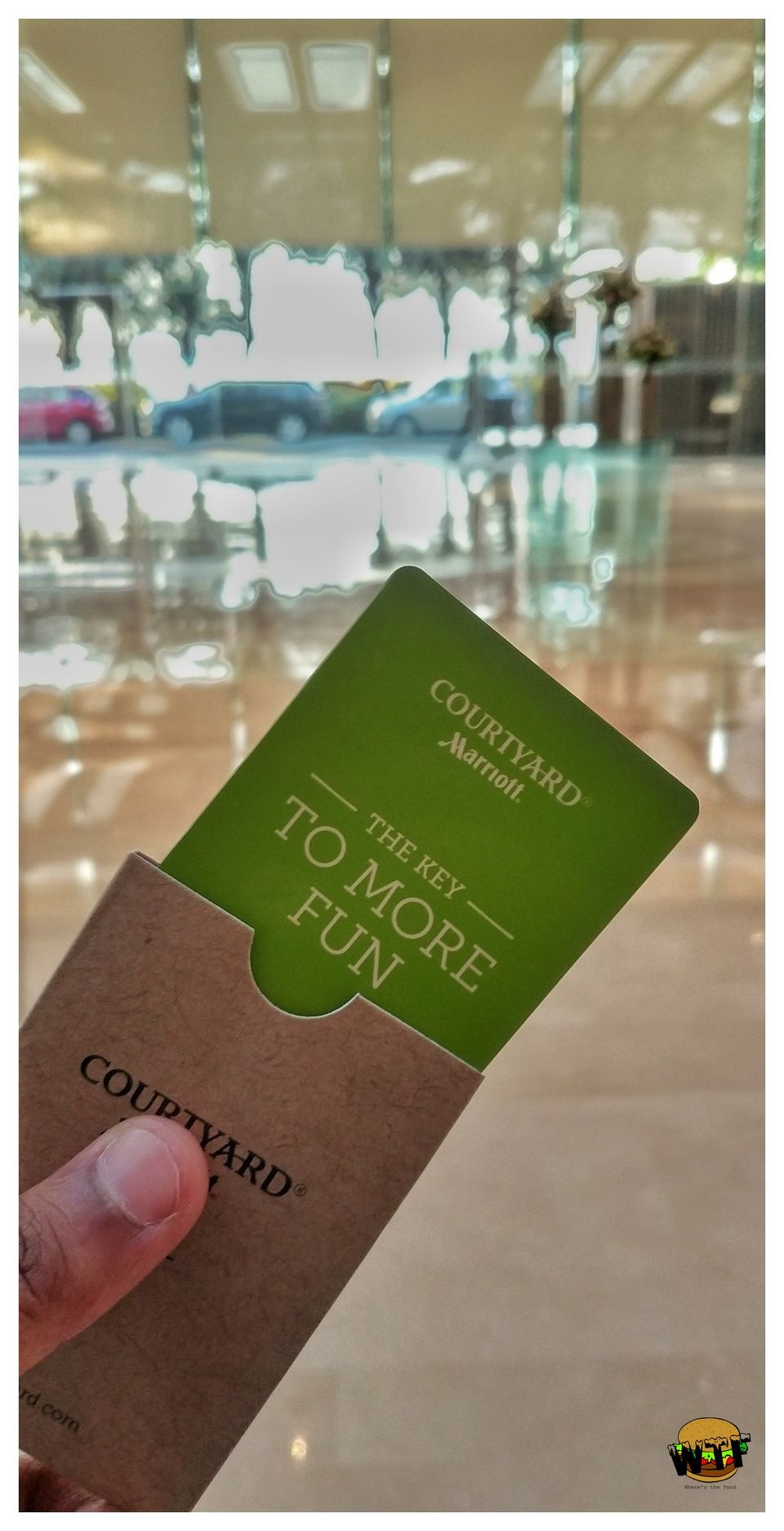 Right from the paintings on the wall to the artifacts, everything reflects the elegance of this place.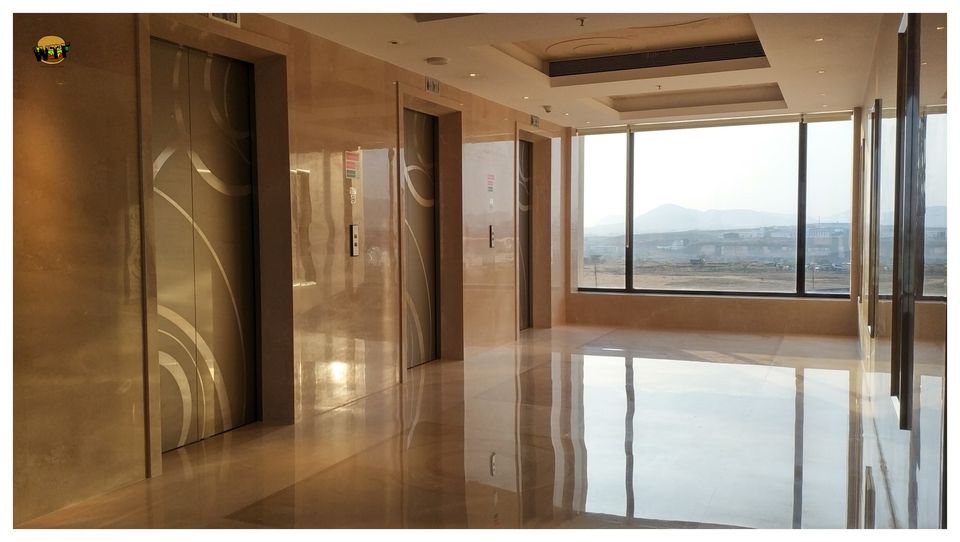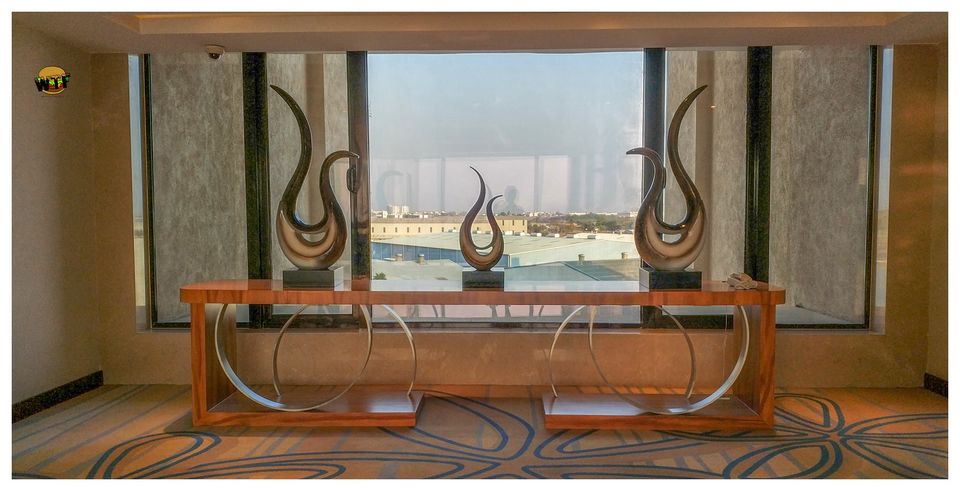 Although the Hotel holds an approximate of 175 rooms under one roof. Each of them are designed to reflect the class and Style.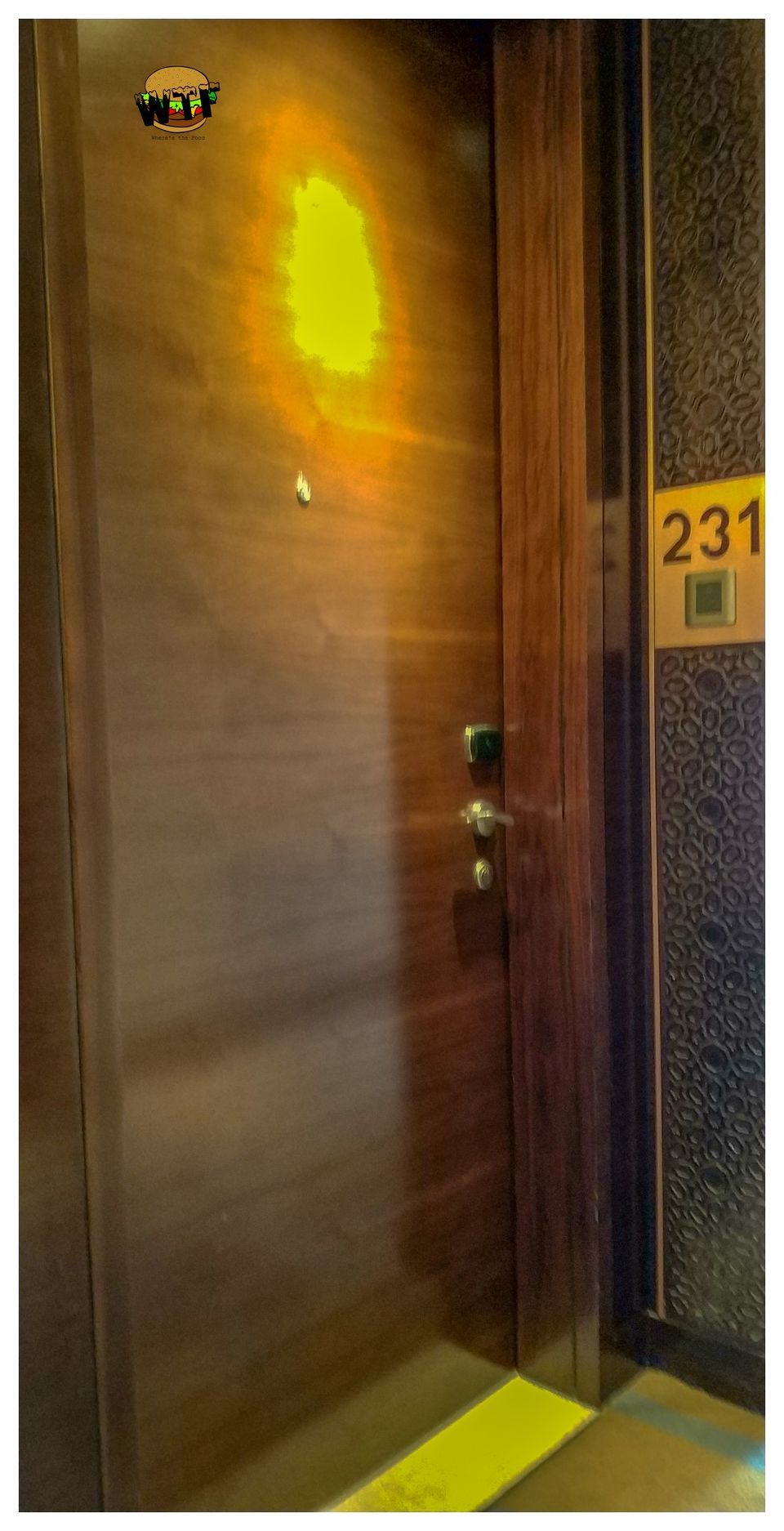 The doors open to a perfect stay furnished with all the requirements such as air-conditioner, television, intercom facility, data port, ironing board, sofa unit, electronic safe and well-appointed bathrooms to ensure that the guests are made as comfortable as possible.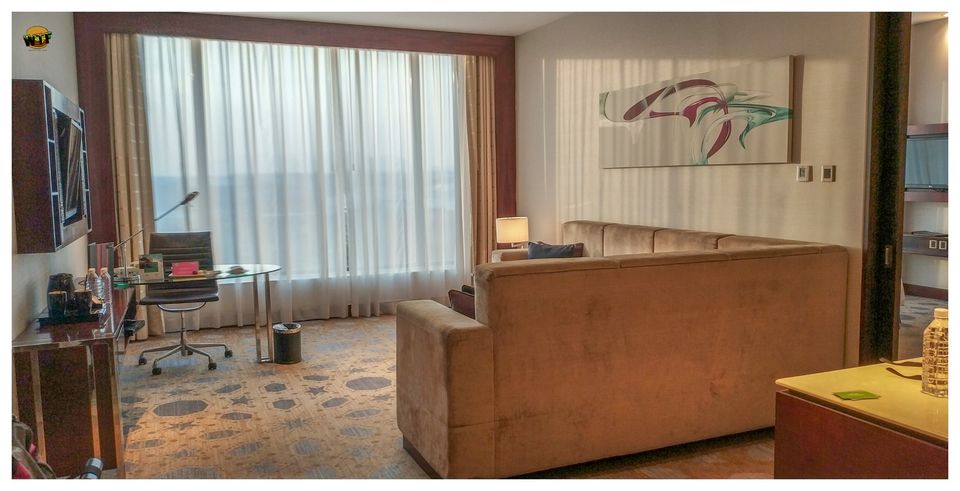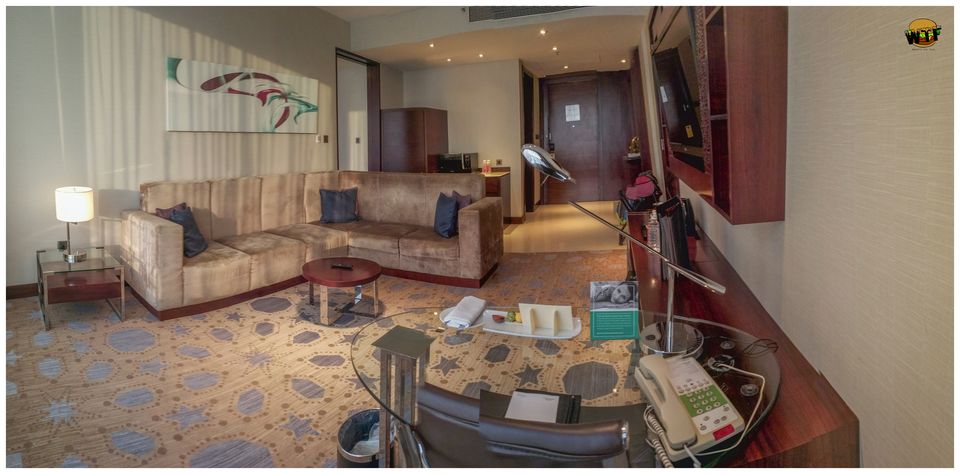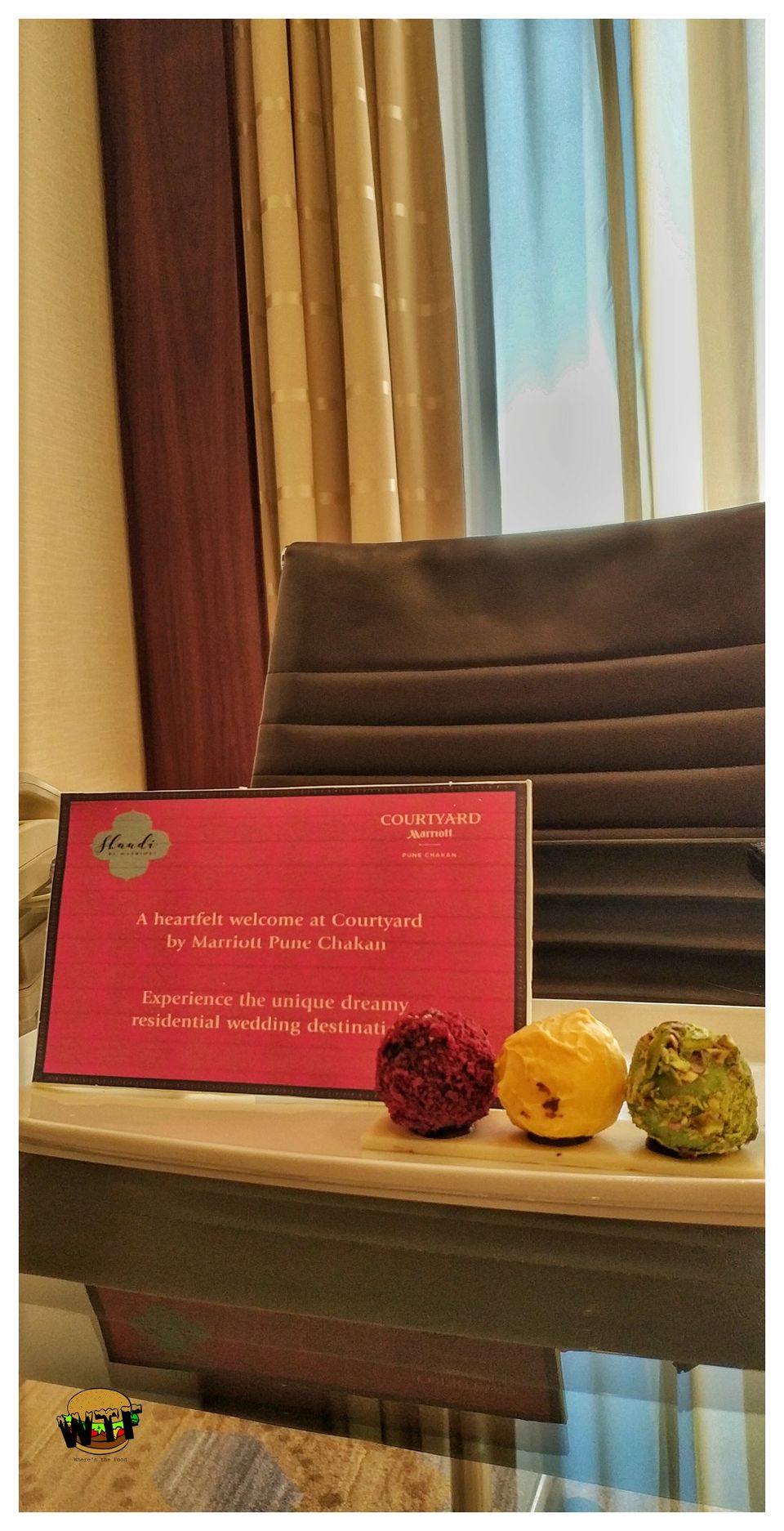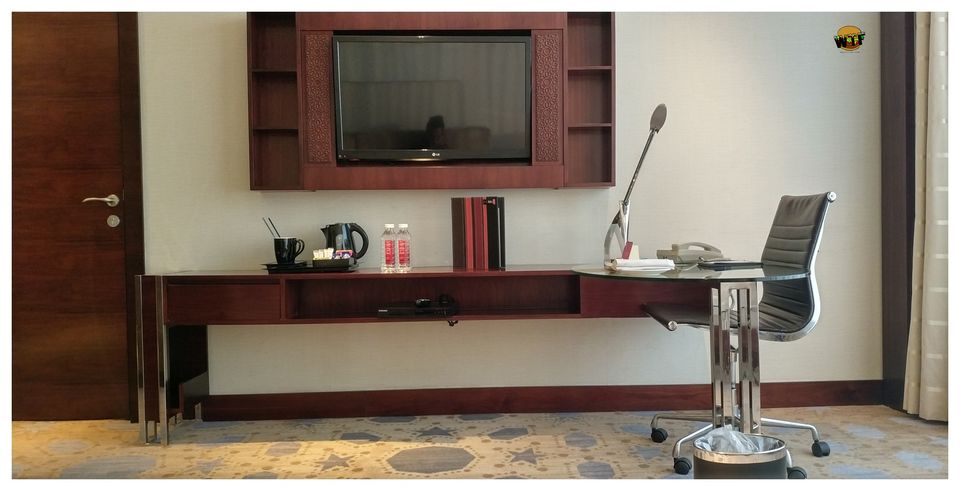 But the tale ends not here , I have so much say about the room but the Bed is a story. I was game looking at the Bed. The first thing i wanted to do is to jump on the bed so badly that I don't care if i don't get up again. The Bedroom is perfect for a sleep that doesn't need any more dreams ensuring that the one that is happening is already nothing less than a dream.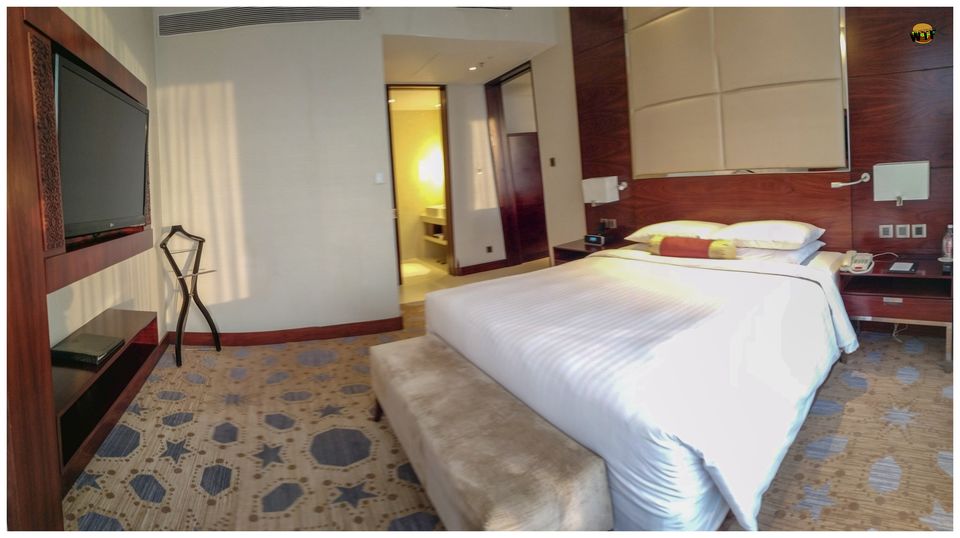 After we dropped our bags and came back to reality (may or may not be), We rushed to the Pool area to just cover the event but the misfortune had us, And if you're a blogger you never let that go in vain and the next minute I was busy capturing the beauty of the place. Right from the Pool to the Spa, everything was just so Photogenic.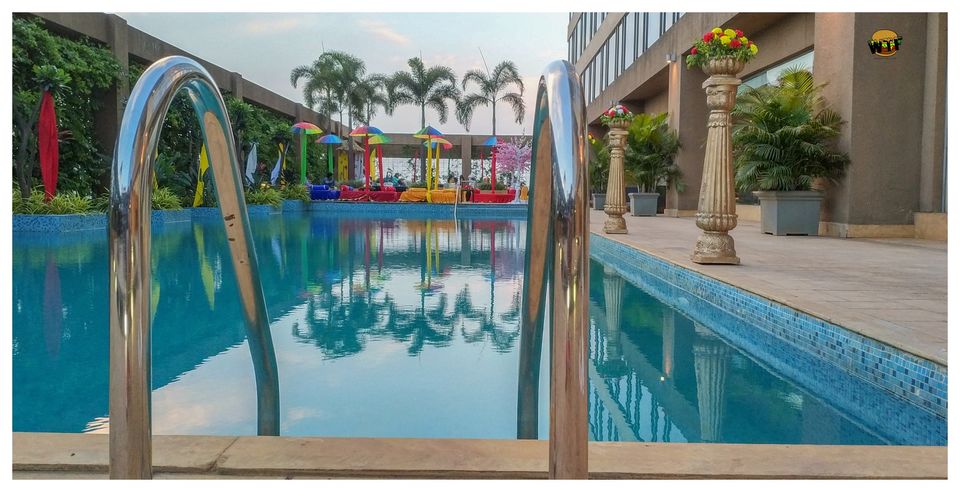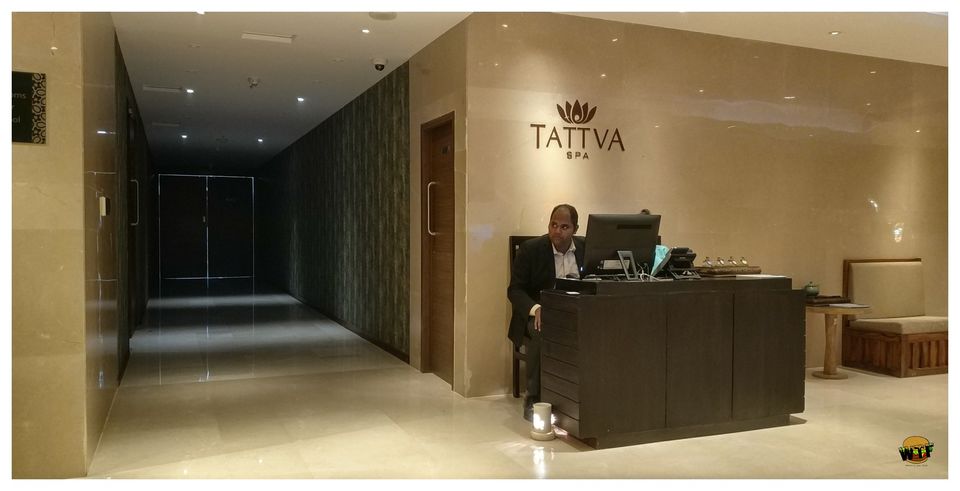 We then decided to get back to our rooms and quickly grab something to eat and We ordered from the room service and came back downstairs for the Earth Hour. Courtyard by Marriott Pune Chakan provides 24/7 room service for food from the Cafe downstairs. The menu was long enough to get me confused unless the Lamb Burger caught my eye. Despite of being in the Food Blogging arena for another 3 months, Lamb Burger was still hanging up there on my To-Do-List. And , This was the day, This was the Place and This was the time, Hungry me didn't take another second ordering the Lamb Burger.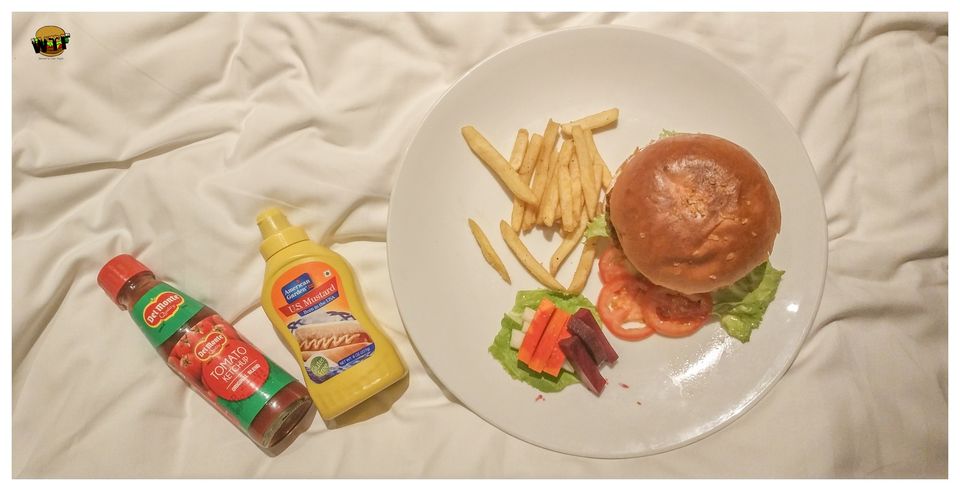 And What's worth talking about is my madness when i was all over the place posing with the food. The Place was already all over my mind unless the Lamb Burger was added to the list.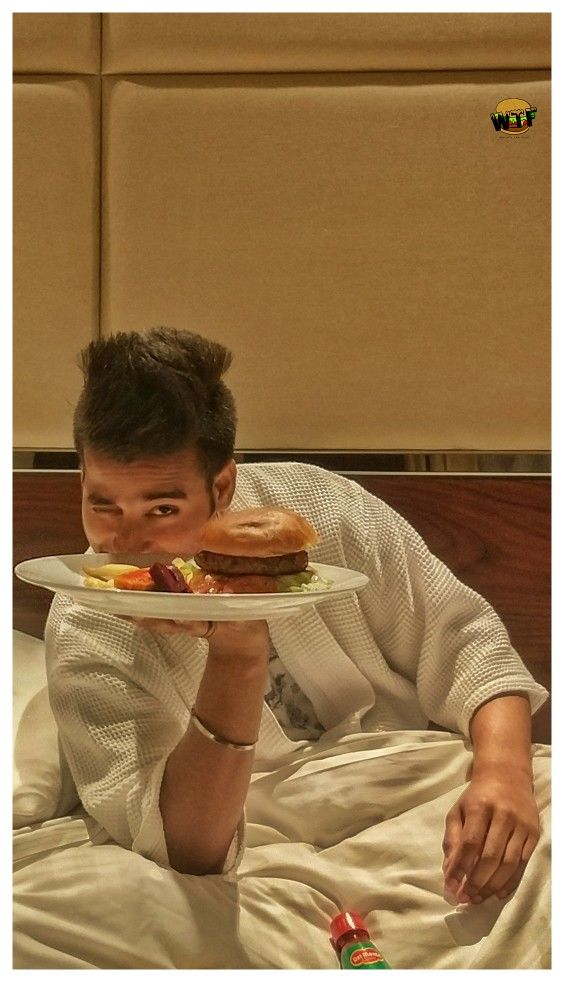 Soon, We went downstairs for the Earth Hour. They hosted first-ever Earth Hour competition to support World Wildlife Fund's (WWF) Earth Hour on March 24, 2018. Special was the 60+ Earth Hour logo designed by the Courtyard by Marriott Pune Chakan which was all made up of small lights.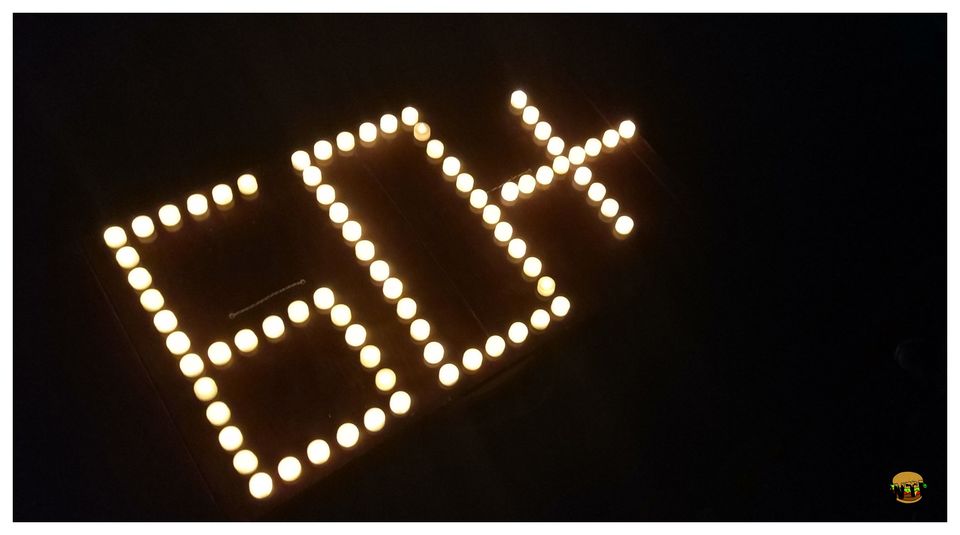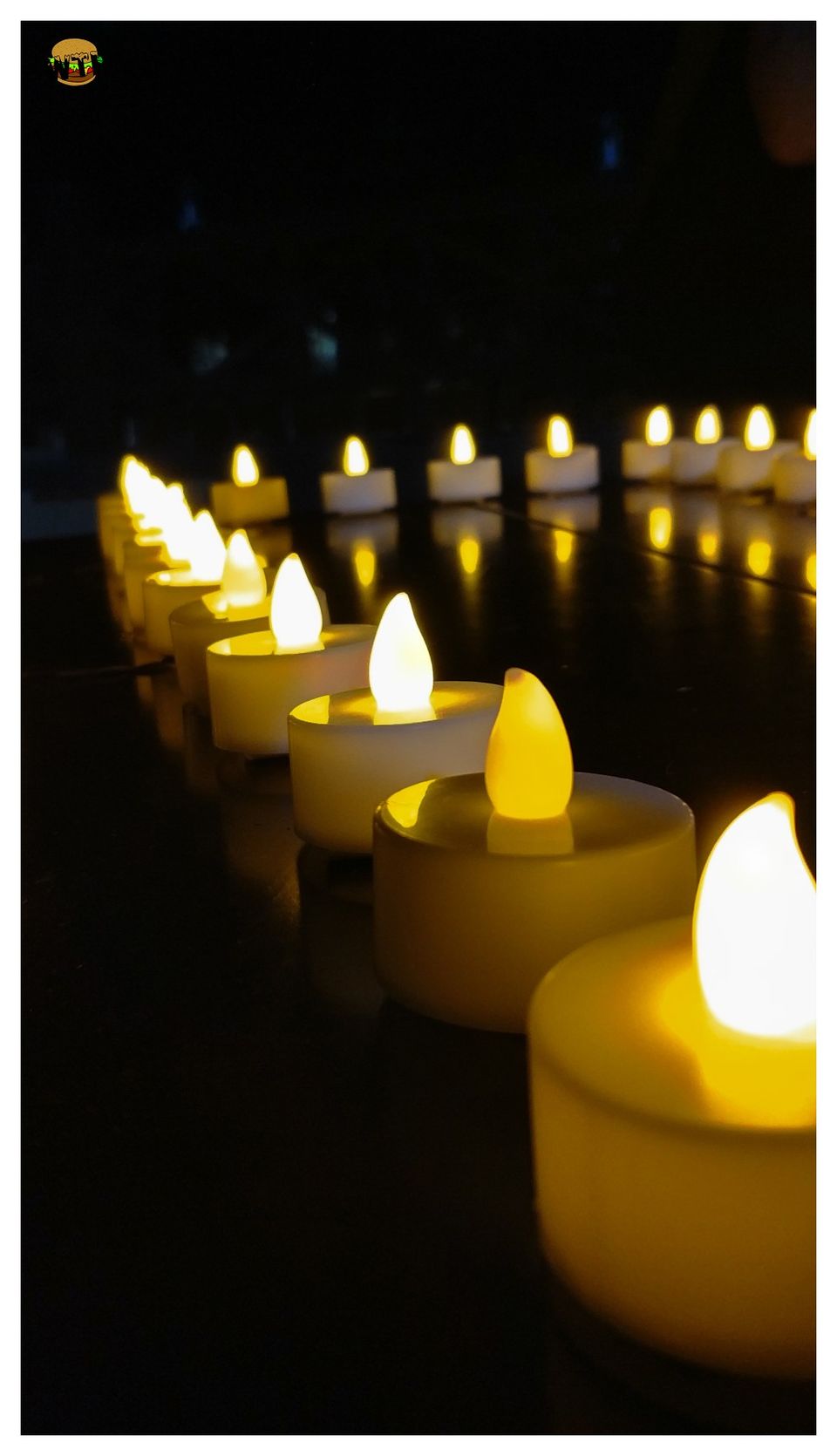 The event was followed by Antakshari and Some Snacks,and we then came back to our rooms. I was dying to take a shower to wash that tiredness away. Oh Wait, I forgot to talk about the Bathrooms, The suite had two Bathrooms; one was attached to the Living room and another was attached to the Bedroom. And LAVISH is the only word that comes to my mind if i need to talk about them.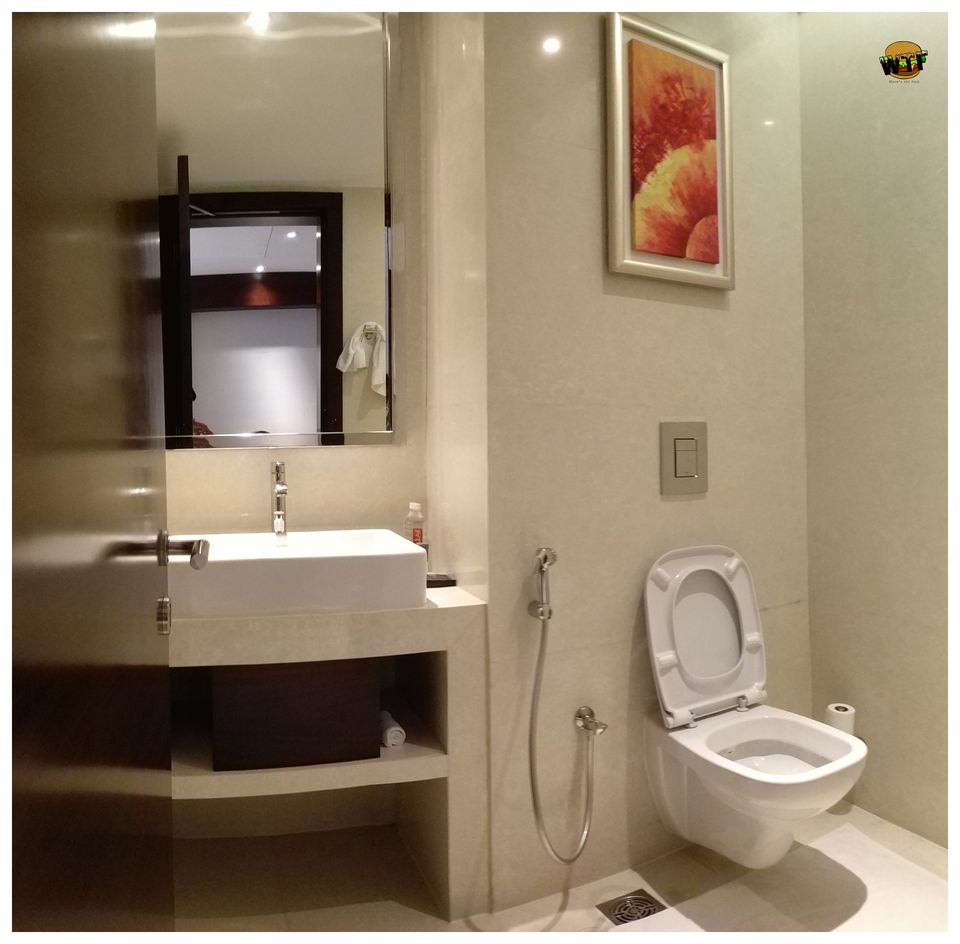 Right when i stepped out of the shower, The Fourth Bulldogs calls for hunger and the dinner was there in no-time. But I was least interested in anything or anyone after i saw Surprise was fused in a cake of sweetness enriched with a milky tour to heaven, Oh i meant Rasmalai was soooooo nice.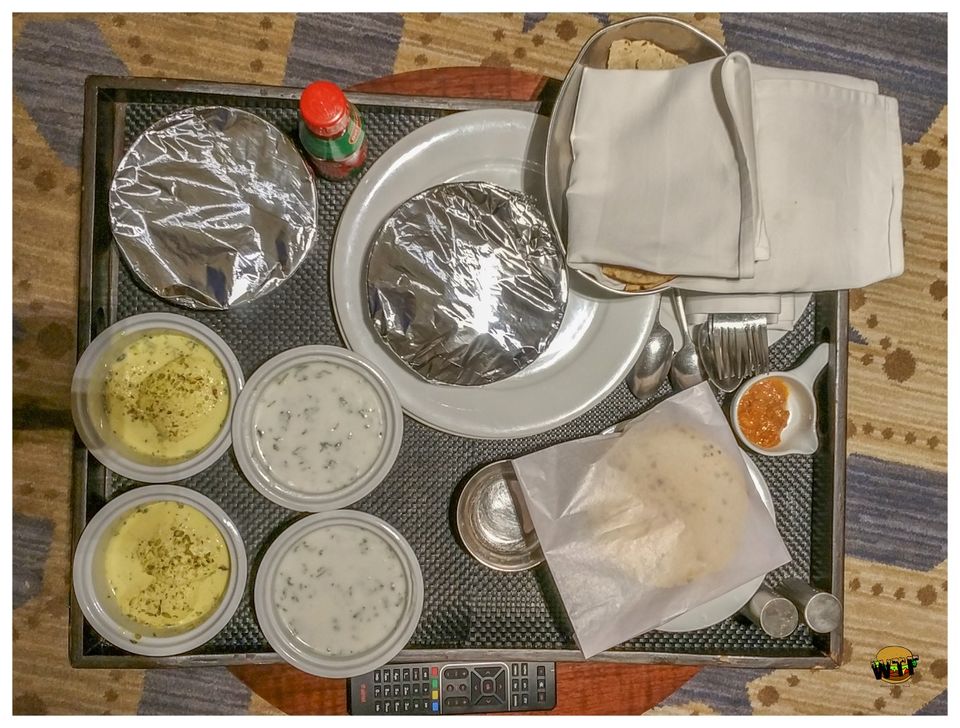 Tired Us, we all decided to sleep early unless the morning had so much for Us. The morning brought me Poses, What ? Yes Poses! And, Here's a one.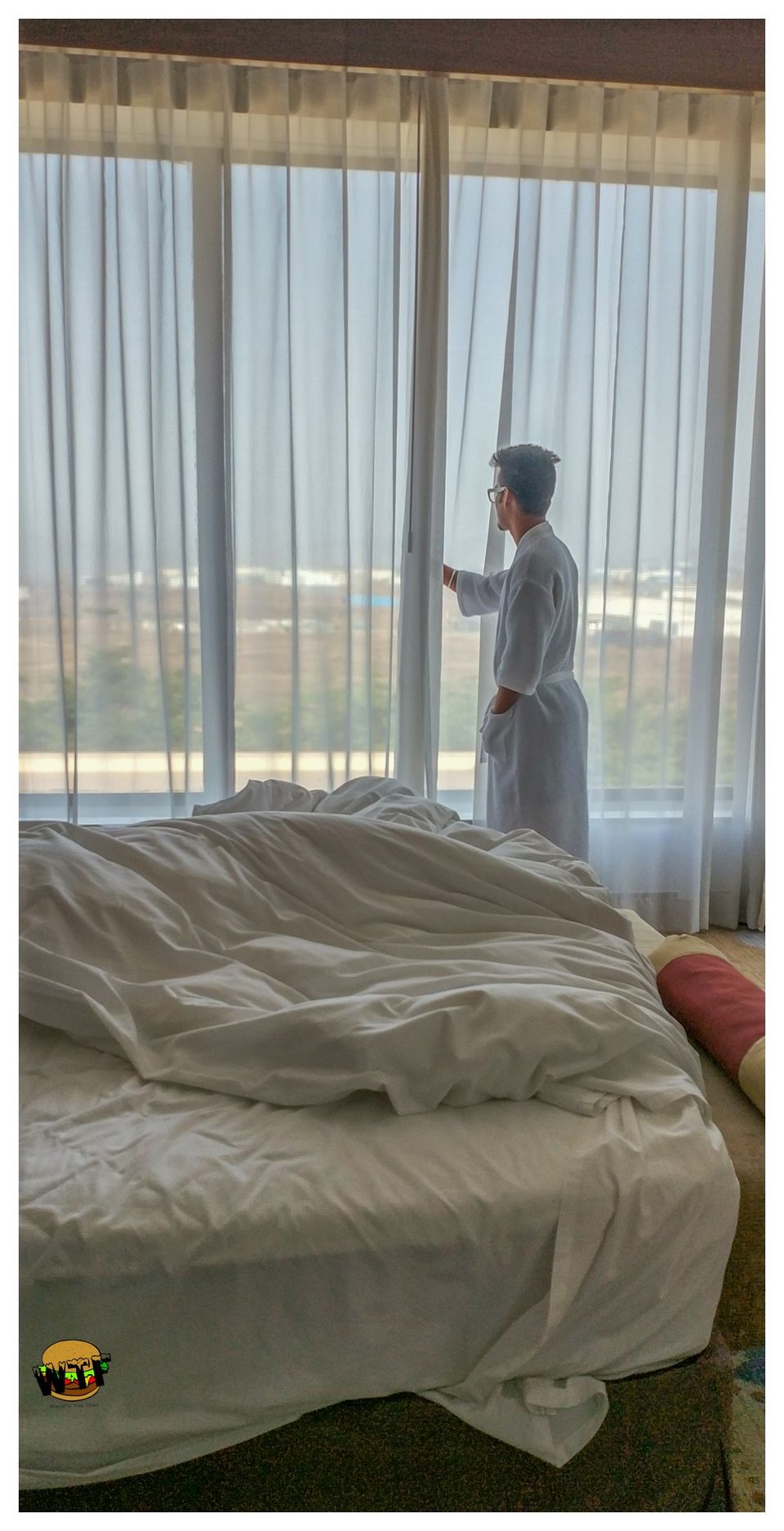 The next thing before the friends from other suite ring the bell, It was all joke. Wanna hear a joke? DECAF!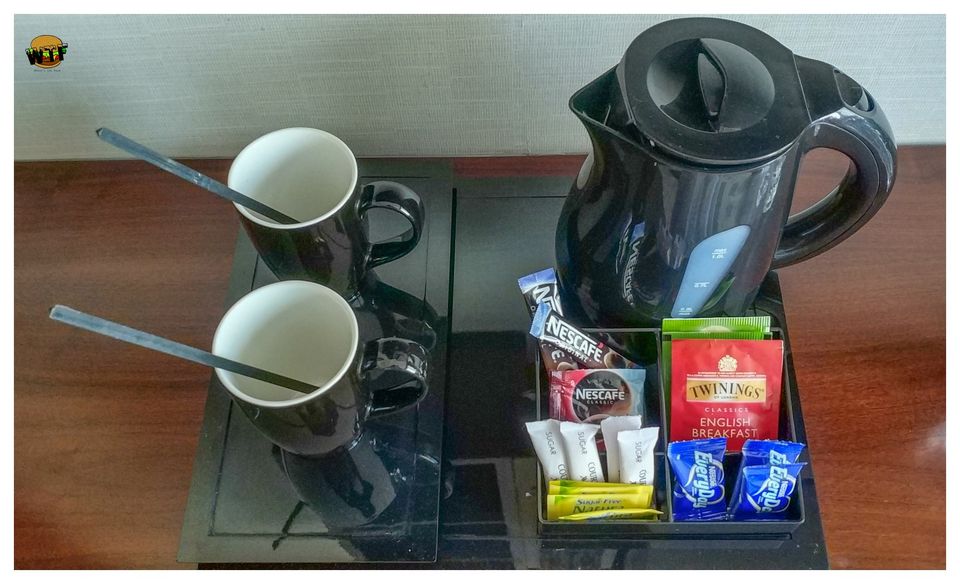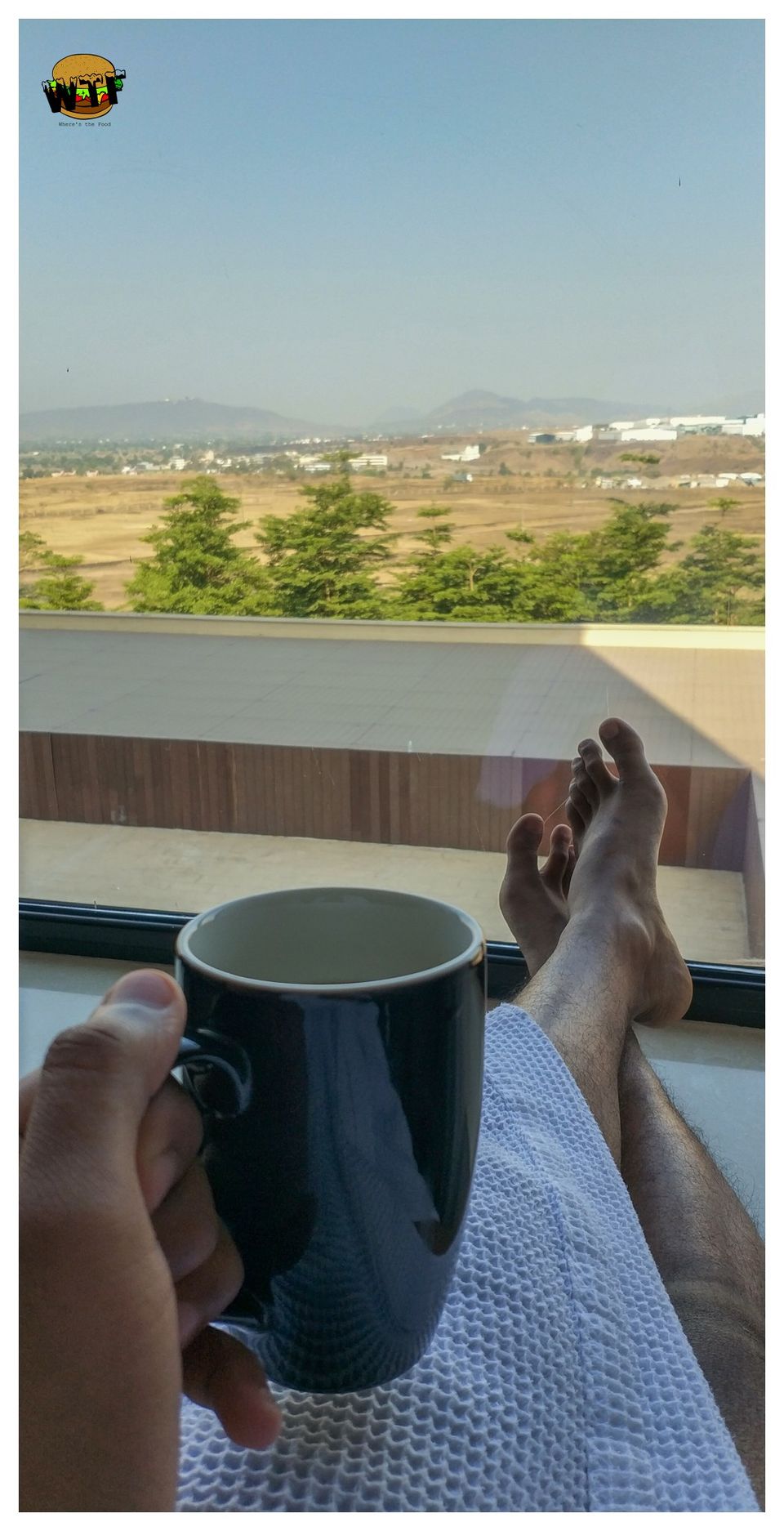 After all this Drama , We went downstairs to the MoMo Cafe for the breakfast. MoMo Cafe is a 24-hour restaurant for delicious all-day buffet dinning, featuring Indian and Global, especially Japanese flavors. So many items spread all over this gigantic but nice looking restaurant holds nothing but confusion for you and it takes balls enough to resist yourself from getting every single item on your plate.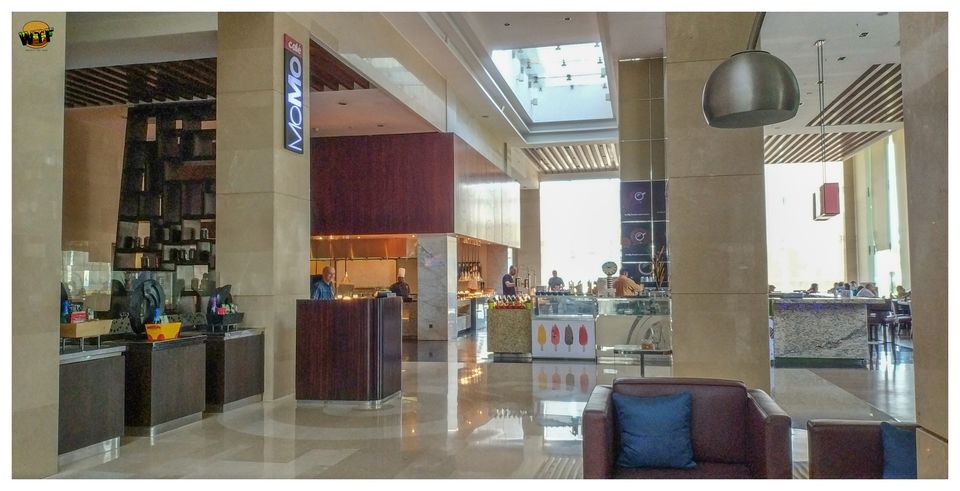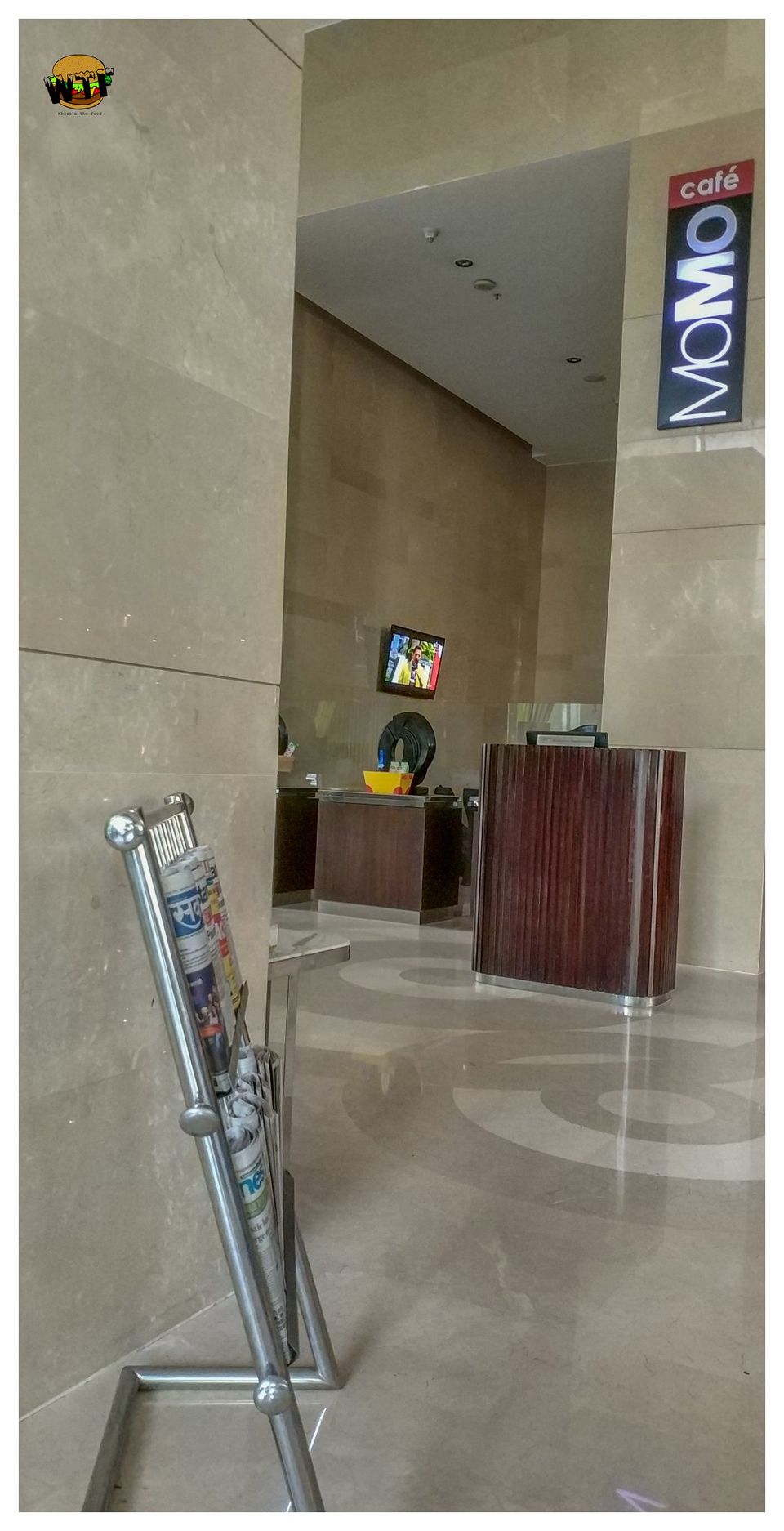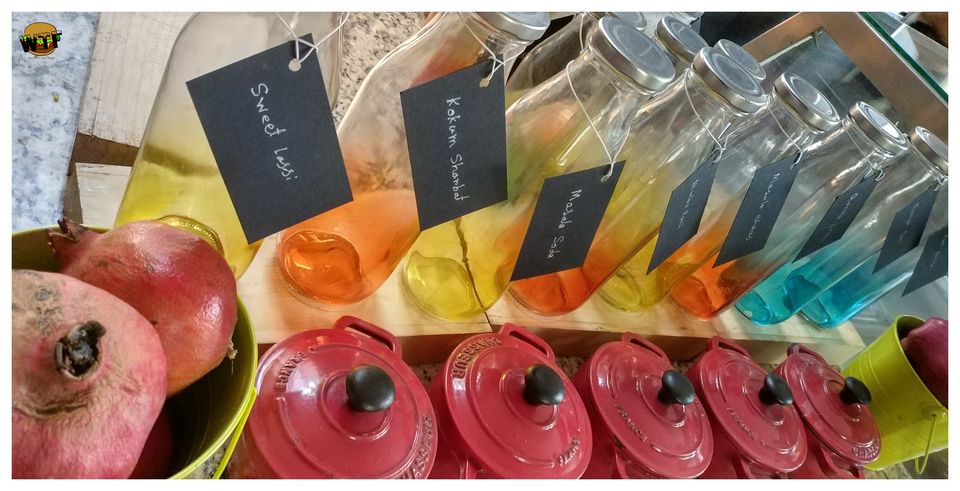 Starting my day with all light food in my plate I had Just a Chocolate Croissant, Nutella with the bread and Kellogg's to kick-start the day.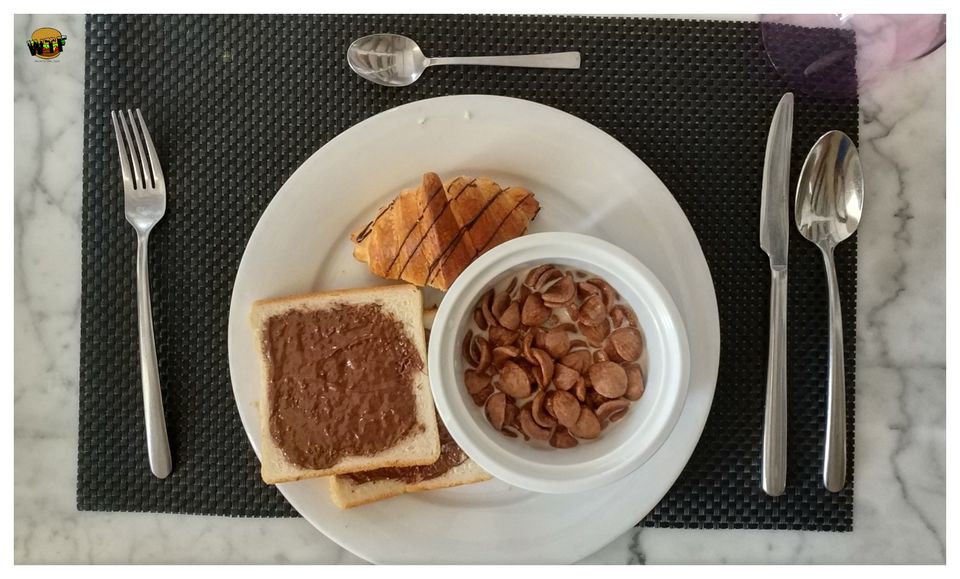 After we were done with our breakfast, we went back to our Suites, Packed our bags and left for home. And, It was just when I realized that Goodbyes are always so hard, especially if it is to a place like this. We were dropped back by the Cab Service and It was all memories, happiness and a perfect green on all our faces that was left.
At last, i know i always say it and it sounds like no big deal but still, A big thank you to Sutapa Das, Bhakti Kenjale for sending the invite and Team Courtyard by Marriott Pune Chakan for hosting us.
Whatever might the reason be, Make sure to visit them once and I know you're going to love your stay at the Courtyard by Marriott Pune Chakan.
Frequent Searches Leading To This Page:-
weekend trip cost from pune, weekend holidays from pune, weekend getaways from pune, weekend tour cost from pune, weekend holidays from pune