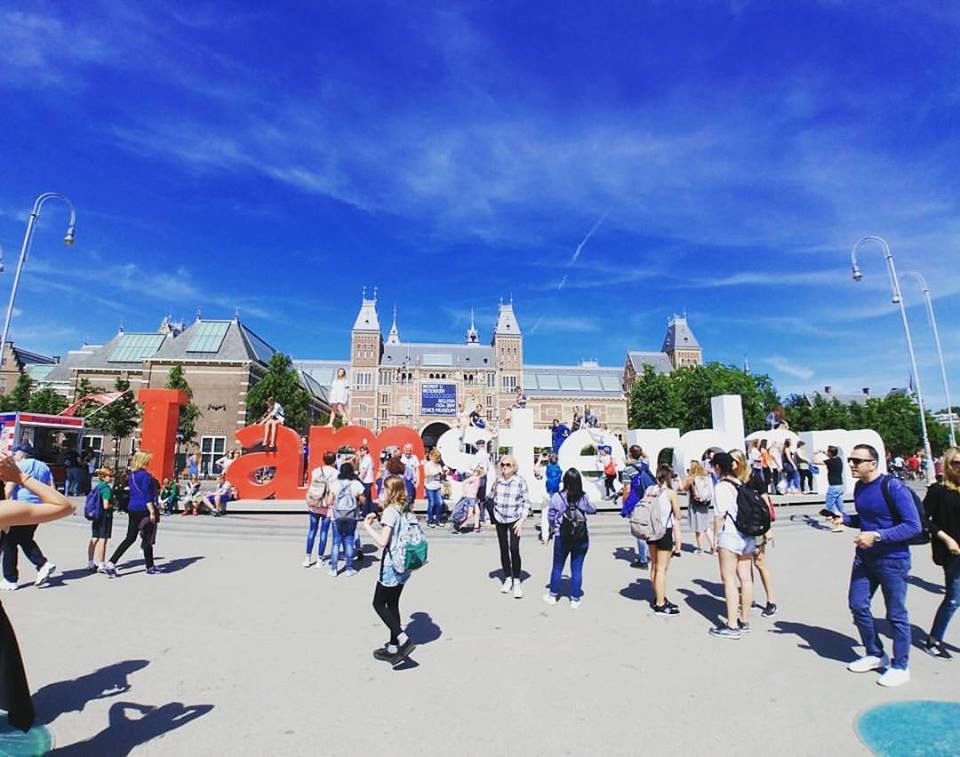 At this hour, in my country, it has turned dark after sunset, but in front of Anne Frank's House in Amsterdam, the sun is shining like one of summer days. There's a long queue that would easily beat the ones during office hours in Delhi Metro. People have queued up for tickets. Amsterdam is three hours behind Indian Standard Time.
When I arrived in Amsterdam in the middle of September, the weather was cold and rainy. From the Schiphol (Amsterdam Airport), it takes 40 minutes to reach Hotel Hyatt Andaz, which will be our home for next 5 days. Unlike grand five stars in India, this one lacks porch and it stands bang on the street facing one of the numerous canals that crisscross the city. You needn't expect colonial Indian hospitality here. Nobody will carry your luggage to your room. And of course no welcome drink!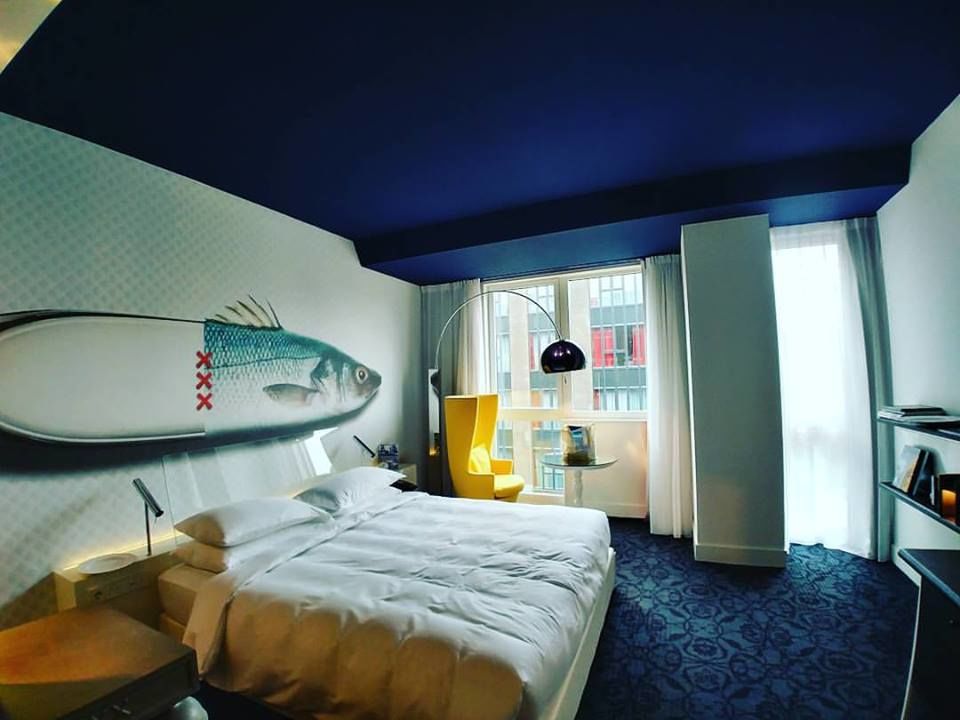 Set along the Prinsengracht canal, this chic, contemporary hotel is quite artistic. That's the trend with all Andaz Hotels of Hyatt. The room where I was staying has a grand bookshelf with books ranging from photography, history, art of chocolate making and windmills. I was sure even the leisure hours won't be boring.
Feeling hungry, I dialled up the room service and found their dinner will take some time. With hands inside the long-coat pockets to beat the cold, I walked down to the corner of the street and found a burger shop, Burgerlijk. A young Dutch couple runs the place. For three Euros, I was served a huge lamb burger, some fries and a coke. No sooner had I dug my first bite into the juicy burger, than the 'Closed' signboard was put up. And that's when I learnt everything closes by 6pm here, except for the public transport. Soon you will find hundreds of people walking down the street, enjoying life and rowing in the canal.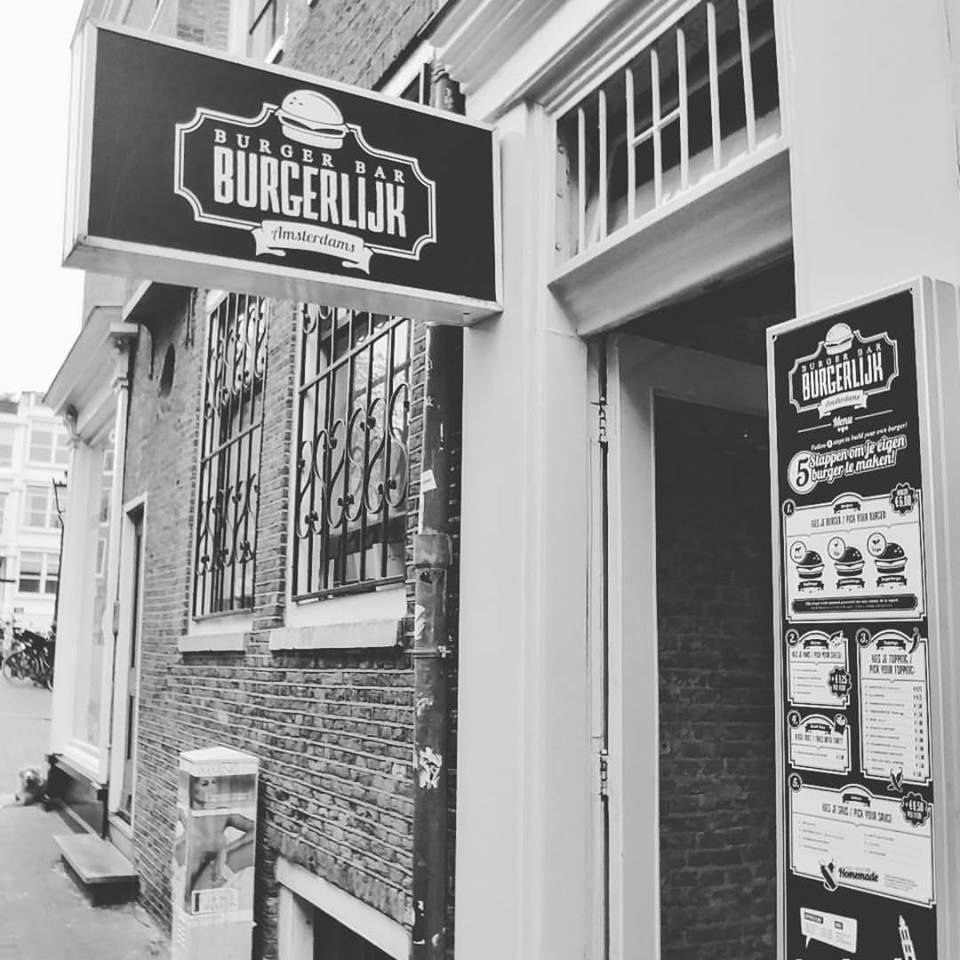 Exploring history of Amsterdam
Slurping up the last drop of the cheese on the plate, I returned to the hotel to get a shower. And soon after I was out on street with a bicycle, that looked pretty vintage. Some unimaginable things are happening in my life. Like the putting a lock on the bicycle in front of the Royal Palace! Buying a ticket for 10 euros, I walked inside. It was originally built as a City Hall for the Amsterdam Magistrates in the seventeenth century.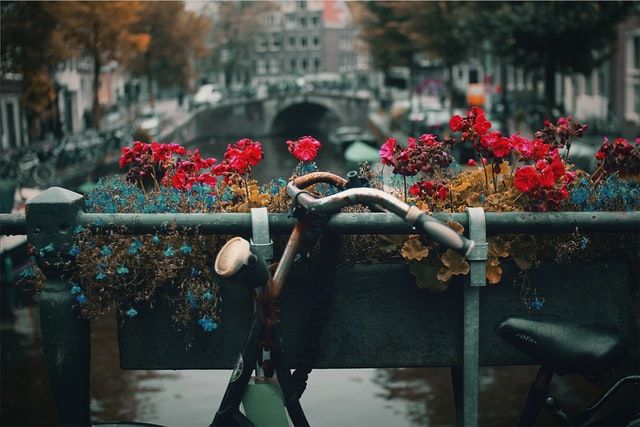 Today it is used for royal occasions, such as the King's New Year celebration and the reception of foreign delegates. The white sandstones have greyed with time, the walls now adorn paintings of Governor Flint, Jacob Zardines, Gaya Livens and Ferdinand Ball. Coming out from the palace, the next stop on bicycle was Anne Frank's House. This is that magic place where Anne Frank had scribed her diary, later turned to an eye opening book about the Nazi rule in this part of Europe.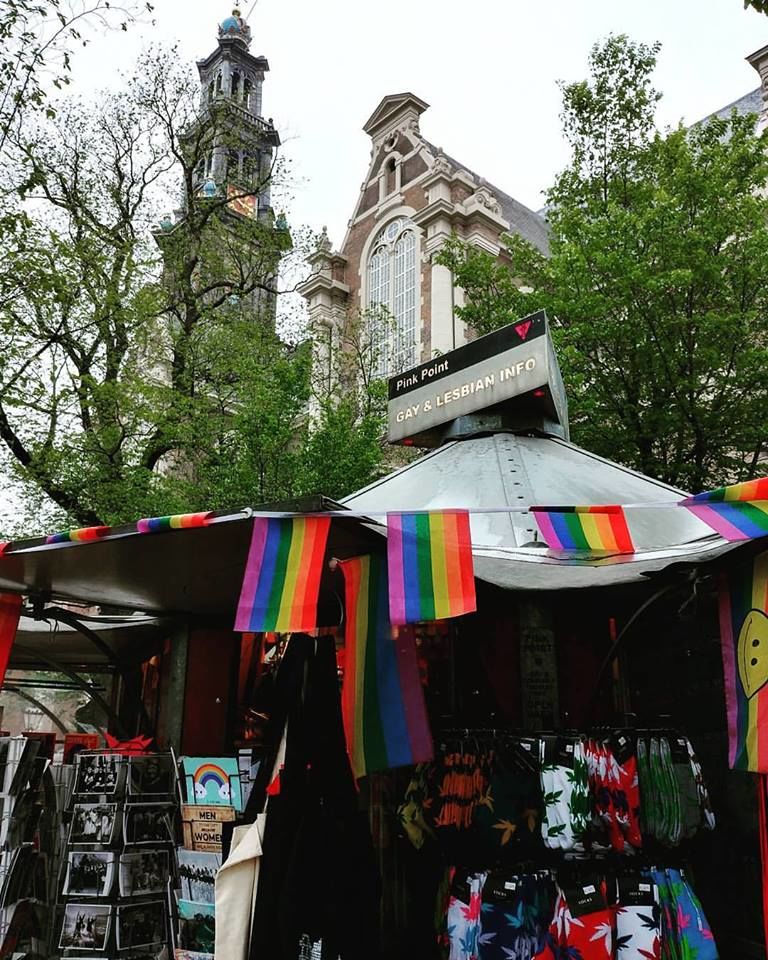 In July 1942, Anne was only 13 when the Nazi force's persecution spread all over. Even though this Jewish family fled from Germany to the Netherlands, in August 1944, Gestapo arrested them. Anne kept all notes in her diary, a gift she received on her birthday. She was sent to Francis' Belensen concentration camp where she is believed to have breathed her last. Her story will surely thrill you and leave you in a state of introspection.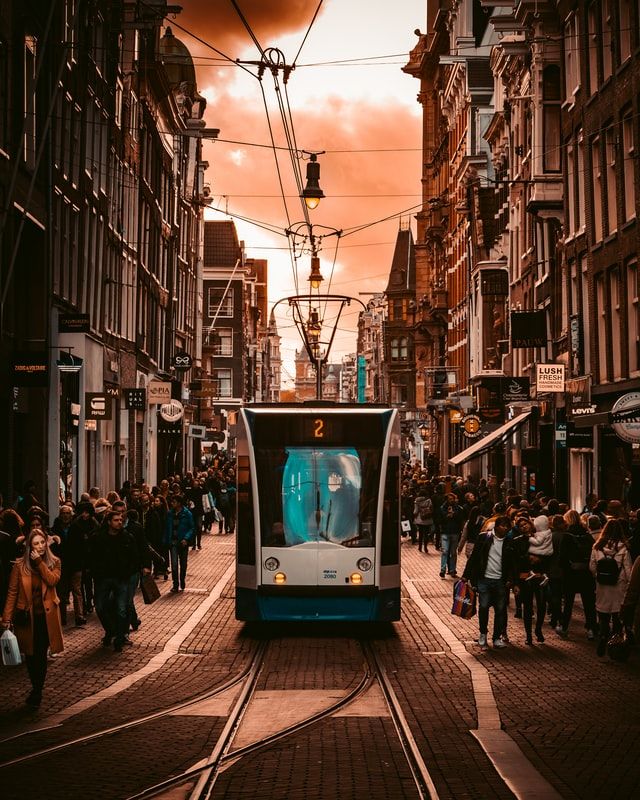 The next morning we were supposed to go on a boat ride. It was cancelled due to heavy rains. We went to Rijksmuseum instead. Even though this museum was started in 1800, the building was completed only in 1835. There were some masterpiece paintings of Rembrandt, Fras Halas and Johannes Wormer. But trust me, museums here won't seem monotonous. So simply the stories are written.
Canal Cruise in Amsterdam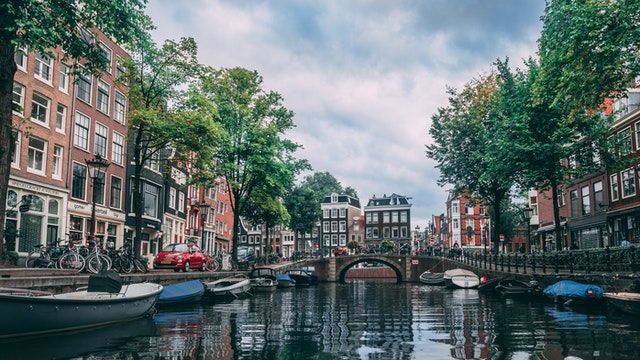 In the afternoon, we went on a boat ride. The boat-woman rowed us from the national theatre to the Dam Square through the famed Red Light District. The canals meet at Amstel River near the Central station, from where trains to Holland, Germany and Belgium leave every hour. Our boat woman Jamima told us tonnes of myths associated with various bridges on the canal.
Fifty shades darker in Amsterdam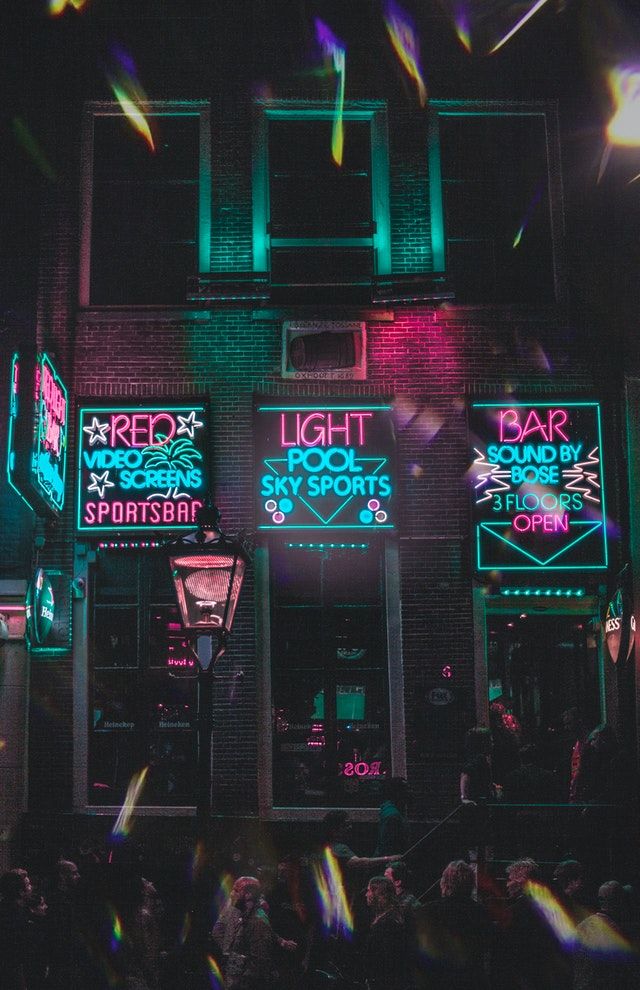 Here the sun sets at 11 pm, so there's no way you can differentiate between day and evening. Around 6pm we walked into the famous Red Light District. At Amsterdam, this place is favourite among tourists, however Amsterdam doesn't get the tag of 'Sin City.' De Wallen sits at the city centre and is a posh residential area otherwise. In midst are numerous alleys that form the red light area. Booths lined up on both sides of street emit a reddish light. Once you walk in, you would see bikini clad women behind glass doors. Some booths have curtains dropped indicating the presence of clients inside. The booths are two storeyed with a tiny room and a washroom upstairs. Don't be surprised if you come across lots of Hindi speaking Indians across this place, as I found. Women behind the glass would seductively invite you, despite you being a man or woman. The alleys are narrow but have other houses and cafes all along. Most of the women here aren't from Netherlands but from Bulgaria and Croatia. To work in one of these booths, one need citizenship of EU member country.
Cheap Thrills in Amsterdam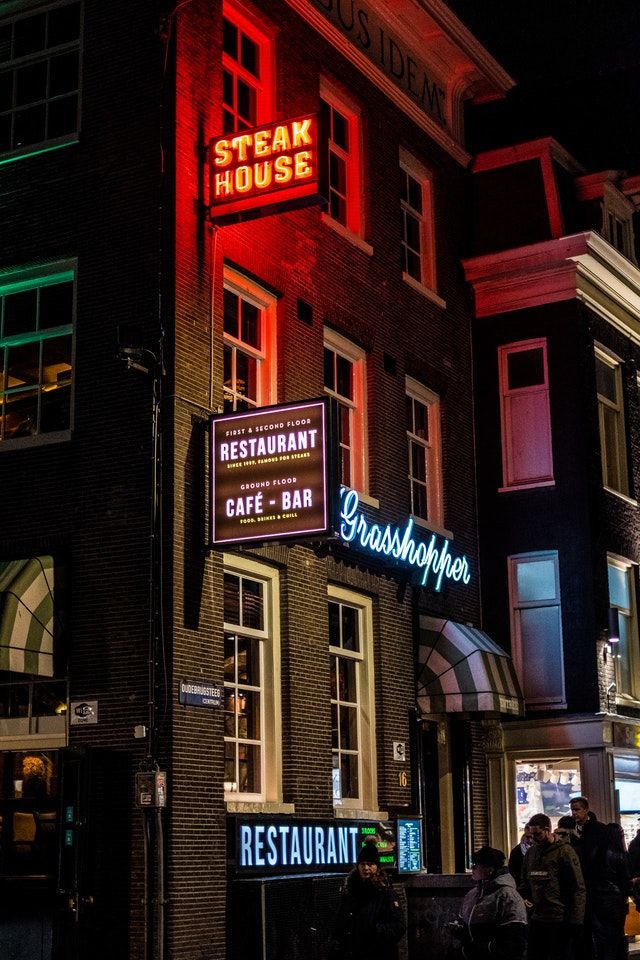 Our next visit was a 'space cake' shop. Well, space cakes are marijuana flavoured cakes that are legal, cheap and delicious. We sat at The Bulldog, a specialised coffee shop. After two-three bites into the cake and I could talk to a chair for hours. I really don't remember whether I paid for the cake, but I remember having asked horses and birds about the way to the hotel. Thankfully, I reached the hotel with a heavy head.
Our visit to famed Sex Museums was due for the next day, when we paid 20 euros to watch a vulgar show. The mechanised artificial show once again had quite a few Indians whistling. In case of low budget like 5 euros you can watch similar shows online in a booth.
This was our last evening at Amsterdam, we sat for a while at Hobbemastraat, the art district with the 'I love Amsterdam' city icon right in front of us. With signs reading 'beware of cyclist' everywhere, this city is ruled by bicycles.
Indo-Pak ties at Amsterdam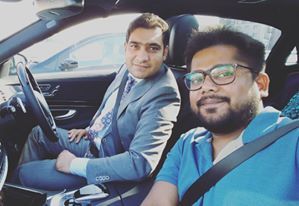 The next day after breakfast of delicious Egg Benedict, we found a Mercedes Maybach ready for us. Though luxurious, most cars here are electric. The driver introduced himself as Abdallah and smilingly said he could speak Hindi. Before we inquired if he is Indian, he said 'I'm a Pakistani. Born in Holland.' On the way, Abdallah told us stories of free education, free health care at Amsterdam. He also said how being a son of a doctor he could own a rented car agency and drive taxi.
One thing about Amsterdam, there is not a single iota of dirt anywhere. Reaching the airport, as we shook hands and was about to proceed to the gate, I find a luggage tag lying. Finally I have found a piece of dirt! Alas, it's actually a flight tag with my name that fall from my strolley handle. I quickly took it up and kept in my pocket carefully.