Bengaluru's shimmering skyline and abundant gardens make it a destination that attracts travel and nature enthusiasts alike. If you are one of the many tourists heading to Bengaluru to immerse in its myriad experiences, we are here to let you in on a rather incredible secret. Eight Marriott International Hotels in Bengaluru are offering a fantastic deal, Members Get More, that will help you plan getaways that will provide you unmatched comfort at delightfully affordable rates.

An Offer You Can't Refuse: Marriott Bonvoy Members Get More
Members Get More is an exclusive offer where Marriott Bonvoy members can avail:
· Up to 20% off on room
· Daily complimentary breakfast for two
· Kids under 12 years stay complimentary*
· Earn Marriott Bonvoy points on your stay
· Dine and earn Marriott Bonvoy points at participating restaurants and bars
This extraordinary offer, designed especially to complement the break that you deserve is available for bookings until 15th October for stays until 31st December 2021.

If you want to save yet luxuriate more on your trips, you can click here to become a Marriott Bonvoy Member.
Now that the big secret is out of the bag, you must check out our curated list of hideaways in Bengaluru where you can revel in opulence no matter which part of the beautiful city you have on your itinerary.

1. Central Business District (CBD)
This is the heart of Bengaluru that is home to the famed UB City, a luxury business district that entails 6 blocks— the UB Tower, Kingfisher Plaza, Concorde, Canberra, Comet, and Kingfisher Towers. These architectural marvels encompass iconic stores such as Rolex, Versace and Coach in addition to marvellous dining options like Sanchez for Mexican delicacies and Farzi Cafe for modern reinventions of popular dishes. If you are visiting Bengaluru for a truly indulgent experience, you will want to be stationed as close to the UB City as possible.
Where to stay:
The Ritz-Carlton, Bangalore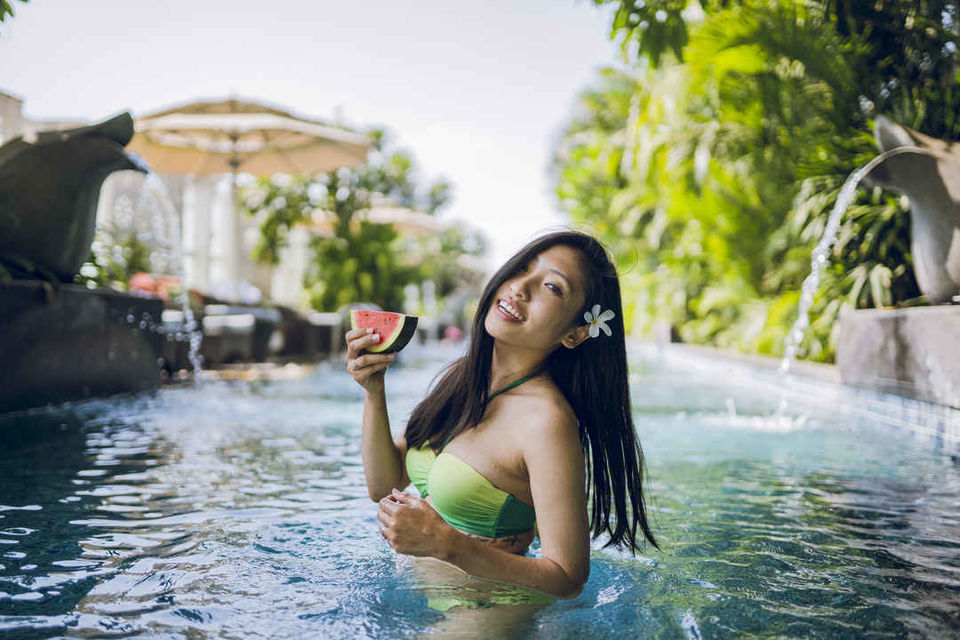 What makes it special:
The iconic Ritz-Carlton, Bangalore is superbly located in the city center, close to M.G. Road, which is the entertainment and lifestyle hub with the finest in shopping, dining and cultural experiences. This legendary hotel offers a collection of exclusively curated amenities, luxuriously appointed rooms and bespoke experiences.
The lush poolside is a tropical haven with star-lit private cabanas that offer you a serene getaway. The best-in-class dining venues offer global cuisine, along with The Lantern, which is an award-winning Cantonese and Dim Sum house. BANG, the rooftop Bar offers scintillating panoramic views of the city as you enjoy the balmy Bangalore weather, with your favourite spirits and a live tandoor.
Filling the hotel's entire fifth floor, The Ritz-Carlton Spa, Bangalore is the 17,000-sq.-ft. wellness retreat offering luxury treatments drawing from Indian and Eastern healing traditions. The Ritz-Kids program at the hotel organizes scavenger hunts, pizza and cookie making classes with MasterChefs for the juniors, and curated experiences to celebrate your special occasions.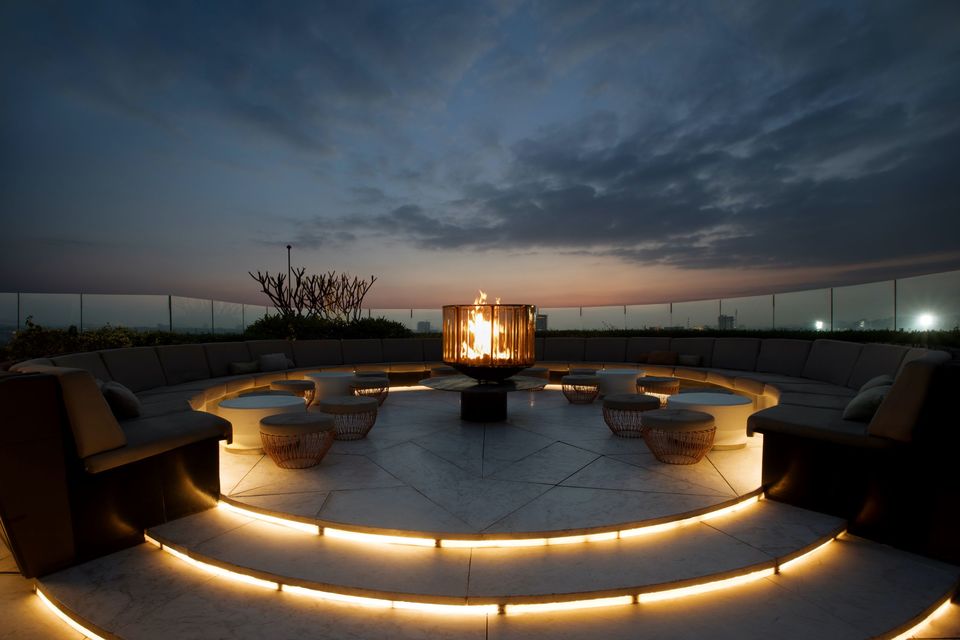 Offers you can't refuse:
As if these amenities weren't enough, you can also avail 20% off on F&B and Spa discounts and hotel credits. Complimentary stay and dine for kids under 12 years. Enjoy a late check-in and check-out and more.
Check out The Ritz-Carlton, Bangalore on Instagram and Facebook.

Renaissance Bengaluru Racecourse Hotel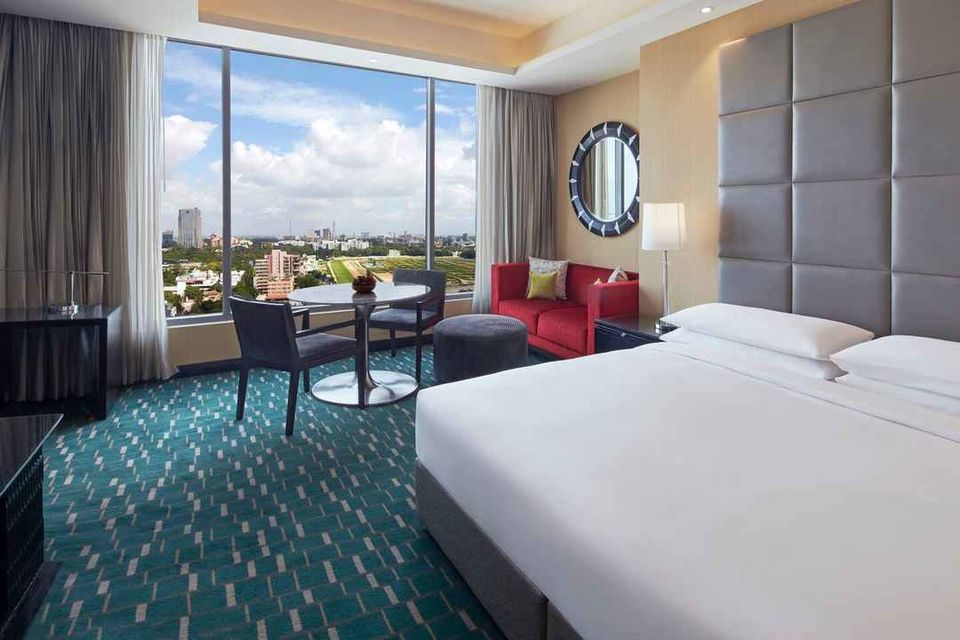 What makes it special:
Nestled in the Central Business District of Bengaluru, the Renaissance Bengaluru Racecourse Hotel will catapult you in the midst of nature without you needing to head out of your city. Unwind amidst the modernized rooms and take in the sight of the verdant green racecourse as it blossoms under the aegis of the city's skyscrapers. Reset your mind and book a massage in their on-site spa, a workout session at their fitness center, a relaxing swim in their rooftop pool, or a baking class. Let their chefs take you on a culinary voyage, with a gastronomic journey at 'Lush,' a restaurant that includes a chef-curated special lunch and dinner buffet.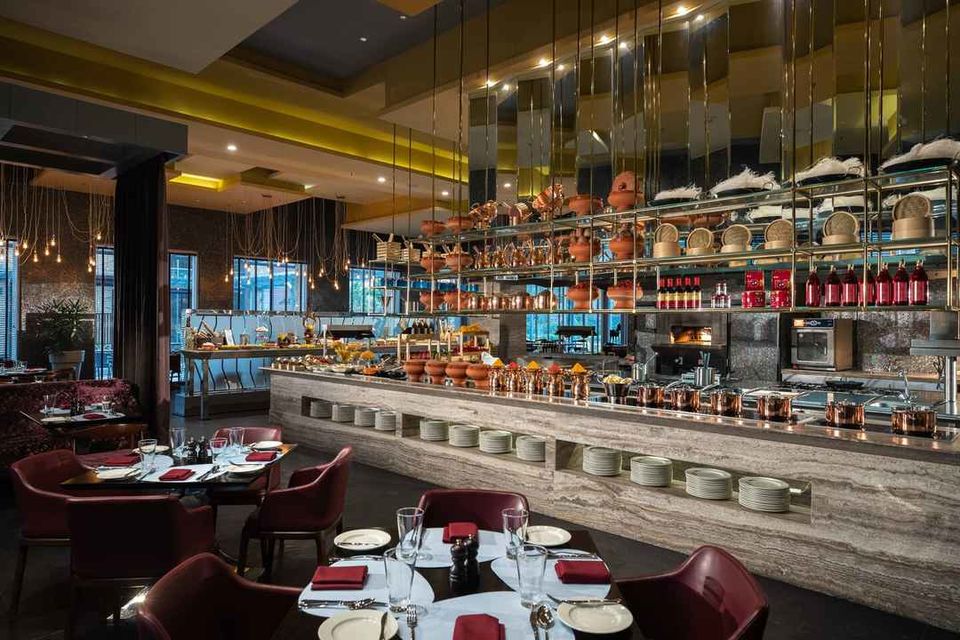 Offers you can't refuse:
If you've got young ones below the age of 12 years, Marriott is happy to offer a complimentary stay for two children or a room upgrade for the family. While the kids are asleep, don't hesitate to treat yourself to delicious cocktails and mocktails. The 1+1 offer on drinks will surely help you relieve stress and ease you into a relaxing staycation!
Explore more by visiting their Instagram and Facebook pages.

2. Whitefield
While CBD is a haven for luxury travellers, Whitefield is Bengaluru's most popular area that offers exciting experiences for families, couples and even solo travellers! This is the shopping and entertainment hub of Bengaluru where one can dine, wine, shop and spend the day immersing in Bengaluru's vivacity. Visit Phoenix Marketcity and Inorbit Mall that boast of food courts, restaurants and movie theatres. The young and lively can head to Prost Brew Pub, Harry's Bar or choose from other breweries and cafes to witness Bengaluru's scintillating nightlife. If this sounds like the area that you would like to be staying near, here are a few Marriott properties that you can explore.
Where to stay:
Fairfield by Marriott Whitefield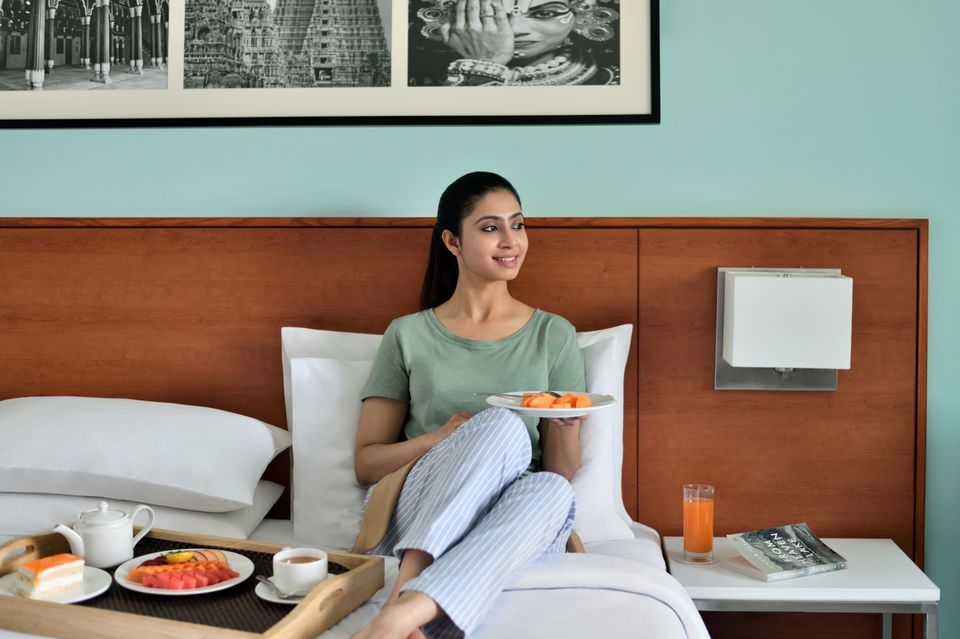 Enjoy a memorable stay at Fairfield by Marriott Bengaluru Whitefield in Bangalore. Nestled in one of the largest business hubs of the city, with proximity to corporate parks, attractions and transportation, this 4-star hotel in India is the ideal choice for every traveler. Business guests can easily meet with clients and attend conferences while vacationers can enjoy the many fascinating sights close to the hotel. You'll find well-appointed rooms with complimentary Wi-Fi and a host of thoughtful amenities. A bright, welcoming restaurant serving international cuisine and a fitness center open 24 hours will spruce up your vacation.
Explore more by visiting their Instagram and Facebook pages.
3. Rajajinagar
Rajajinagar is a residential locality in Bengaluru that offers experiences that will compel you to slow down and appreciate a side of the city that is flung far from its mega buildings and bustling cafes. For a rejuvenating trip, you can visit the pristine ISKCON Temple, Hare Krishna Hill, Bengaluru Palace, Cubbon Park and the Lalbagh Botanical Garden. If you are an explorer, staying in Rajajinagar is the best option for you!
Where to stay:
Sheraton Grand Bangalore Hotel at Brigade Gateway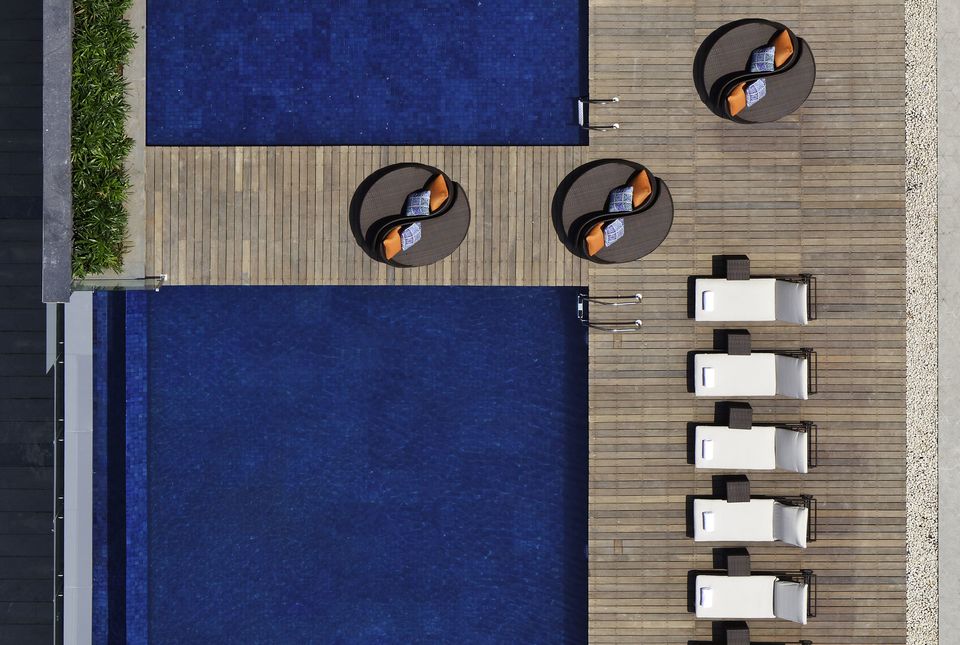 What makes it special:
Remember the time you could simply head to a movie hall or take the kids to an amusement park for a break from the vagaries of life? While those days might be behind us, Sheraton Grand situated in the heart of the city will surprise you with an experience that will make you as jolly as a child in a candy store. The hotel is going out of their way to ensure that you leave all worries at its doorstep.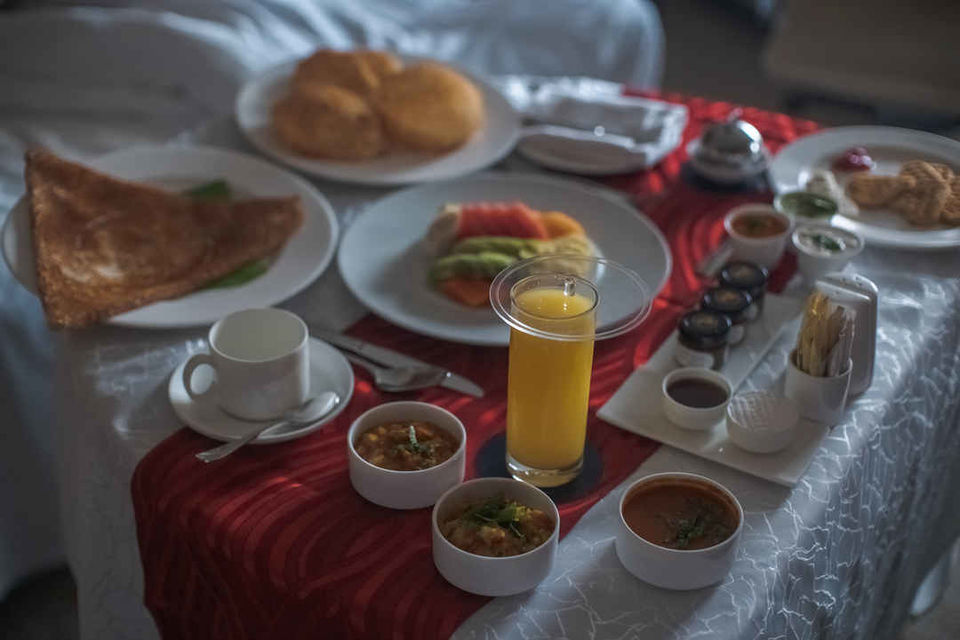 Sheraton Grand Bangalore Hotel at Brigade Gateway, the first Sheraton to be crowned 'Grand' in South-Asia, is located in the neighbourhood of Malleswaram. It forms a part of the expansive Brigade Gateway lifestyle enclave comprising of the World Trade Centre office tower, the massive Orion Mall and Multiplex, Columbia Asia Hospital, manmade lake with green space, and more. Connected to the World Trade Center, Bangalore (WTC) land the Orion Mall, via a sky bridge, the Sheraton Grand Bangalore Hotel at Brigade Gateway, is an ideal destination to connect with friends, family, and colleagues for business and leisure.
Offers you can't refuse:
The hotel offers an Exclusive Kids Zone with a view as you indulge in an in-room movie experience where you can avail unlimited popcorn and an assortment of soft beverages, followed by an elegant evening hi-tea at Lobby Lounge. You also get 5000 Marriott Bonvoy points per stay from the second night onwards.
Book your stay today! Visit their Instagram and Facebook pages.
Fairfield by Marriott Rajajinagar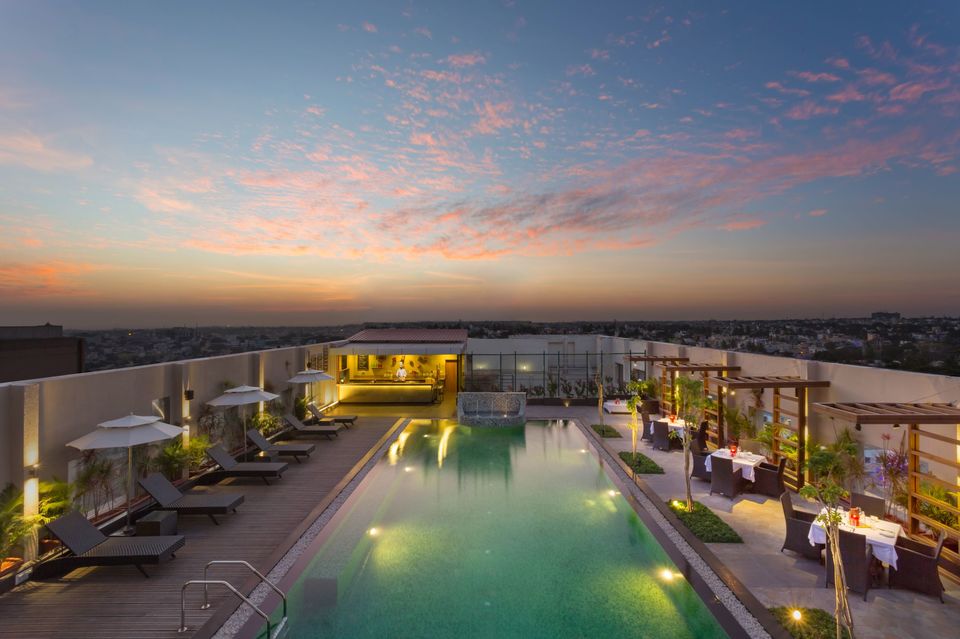 What makes it special:
Overlooking the humble, sprawling locality of Rajajinagar, Fairfield by Marriott is designed for weekend explorers as well as those looking for an exquisite workation home. The spacious and comfortable environs of Fairfield that feature a rooftop pool and a fitness centre will rejuvenate you to explore the bountiful sites that surround the hotel. If you are working remotely, the hotel's high-speed internet, large work desks and other business services will ensure that you are able to smoothly balance business and leisure. With top-notch amenities at Fairfield, you sure won't miss being at your office or your home!
Book your stay today! Visit their Instagram and Facebook pages.
4. Outer Ring Road
Like every major city in the country, Bengaluru has an Outer Ring Road that circumscribes it. Naturally, if you are planning to stay on the Outer Ring Road, you will have easy access to Bengaluru's most popular tourist locations such as the Bannerghatta Biological Park, Tipu Sultan's Summer Palace, Bengaluru Fort and Ulsoor Lake.
Where to stay:
Courtyard by Marriott & Fairfield by Marriott Outer Ring Road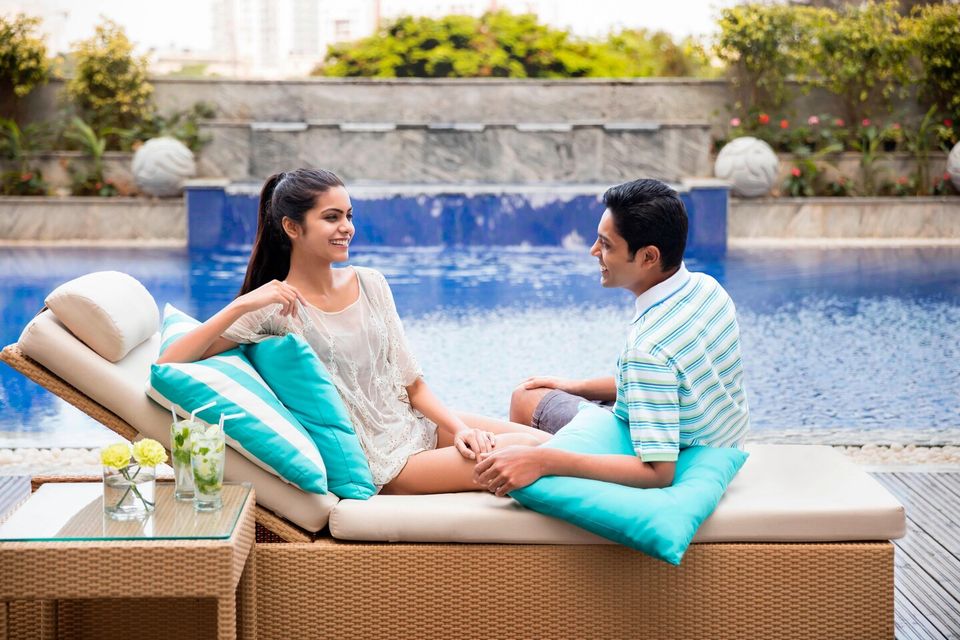 Experience premium services and amenities at Courtyard by Marriott & Fairfield by Marriott Bengaluru Outer Ring Road. Boasting a coveted location near prestigious business parks, shops and attractions in Marathahalli, this 5-star hotel offers stylish comfort for today's traveler. Unpack and unwind in thoughtfully designed hotel rooms and suites appointed with upscale amenities and complimentary Wi-Fi. Savour distinctive international cuisine and innovative cocktails at BG's Poolside Bar & Grill, or treat yourself to a diverse range of menu options at MoMo Cafe. With a well-equipped fitness center, poolside restaurant and award-winning hospitality, the dual-branded hotel is a haven amid the Garden City.
Book your stay today! Visit their Instagram and Facebook pages.
5. Hebbal
In the midst of serpentine flyovers of northern Bengaluru lies Hebbal, a scenic area that is known for being home to the tranquil Hebbal Lake. This is yet another spot in Bengaluru that will bring you closer to nature.
Where to stay:
Courtyard Bengaluru Hebbal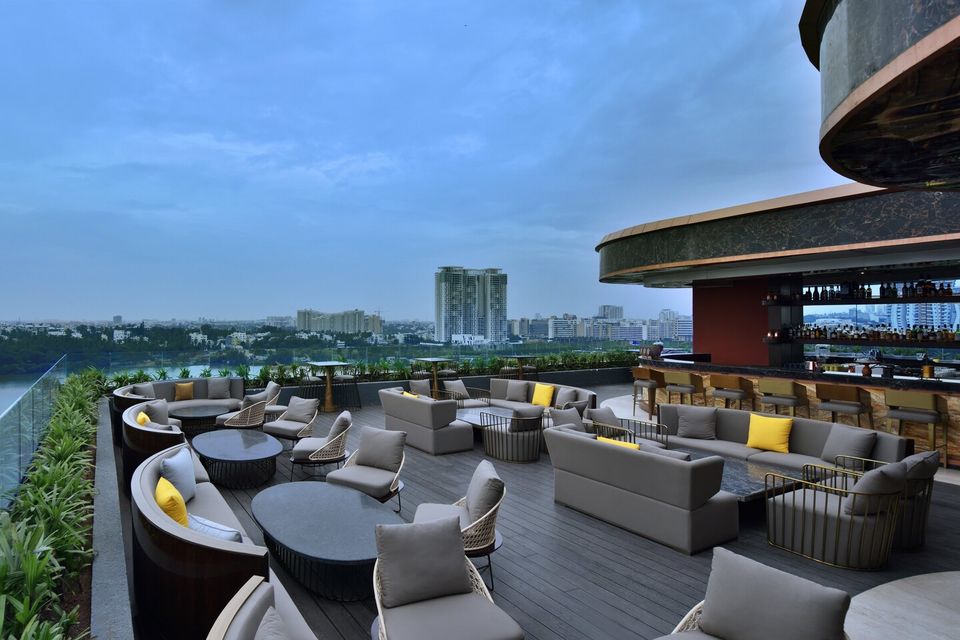 What makes it special:
Experience 5-star service and amenities to match at Courtyard Bengaluru Hebbal. Surrounded by lush greenery and overlooking Nagavara Lake in Hebbal, Bangalore, the hotel offers luxurious rooms, many with lovely views of Hebbal. Upgrade to a residence-inspired suite with scenic lake views or an executive-level room for access to our exclusive lounge. Exercise the power of choice at their restaurants. Head to their rooftop restaurant, Nazaara which lets you take in stellar views of Nagavara lake while savouring rich Indian cuisine, paired with a wide array of wines, spirits, cocktails and craft beer. Swim in their rooftop infinity pool, or work out in their modern on-site gym. Let their skilled technicians pamper you with a custom treatment at Tattva Spa where you can indulge in pampering spa services that are delivered through natural herbs, spices and authentic oil blends. Venture out to explore Bangalore's many nearby shopping, dining and attractions, or walk to Manyata Tech Park and Nagavara Lake. A 5-star hotel stay awaits you at Courtyard Bengaluru Hebbal.
Explore this stay by visiting their Instagram and Facebook pages!
These spectacular Marriott International Hotels located all across Bengaluru entice travellers from across India as well as local residents who are looking for a safe and hygienic getaway. Become a member of Marriott Bonvoy today and have a vacation like never before. Book now!

In association with Marriott Bonvoy

Be a part of the largest online community of travellers on Tripoto's Facebook page!

Watch travel stories come to life with Tripoto on YouTube!