As balmy spring afternoons prepare to retreat, summer awaits impatiently at the door – ready to welcome us with icy cool cocktails, the fragrance of sweet mangoes and the anticipation of summer vacations. But, when the world around us continues to roll in and out of crises, it becomes a challenge to enjoy these little pleasures of life. Keeping the pandemic in mind, we did some research and found luxurious hideaways for you, our dear Bangaloreans, where you and your family can escape reality with friends and family. If you're reading this in Hyderabad, these hotels might be the right pick for you too. Here are the best Marriott International hotels in Bangalore where you can revel in opulence without burning a hole in your pocket or leaving your city
The Ritz Carlton, Bengaluru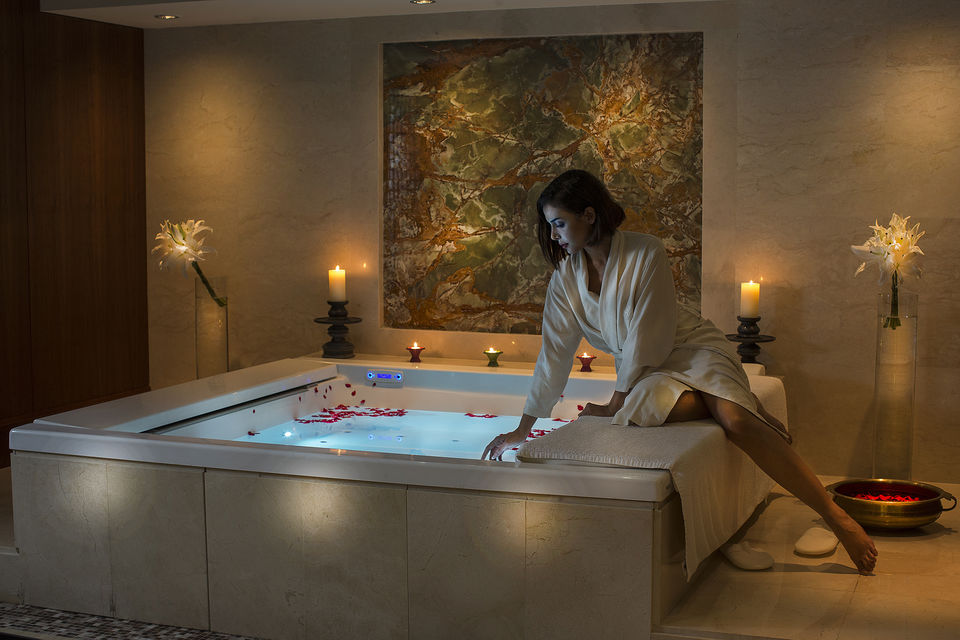 What makes it special:
The famed Ritz Carlton stands proud in Ashok Nagar, adding sparkle to Bangalore's glittering skyline. At this hotel, you don't just get a room or a suite to sprawl in, but you also get the chance to relax in private cabanas and feast on an eclectic range of food and drinks. With its dreamy ambiance, the Ritz Carlton will surely transport you to a coastal destination whilst you enjoy a staycation in the safety of your own city.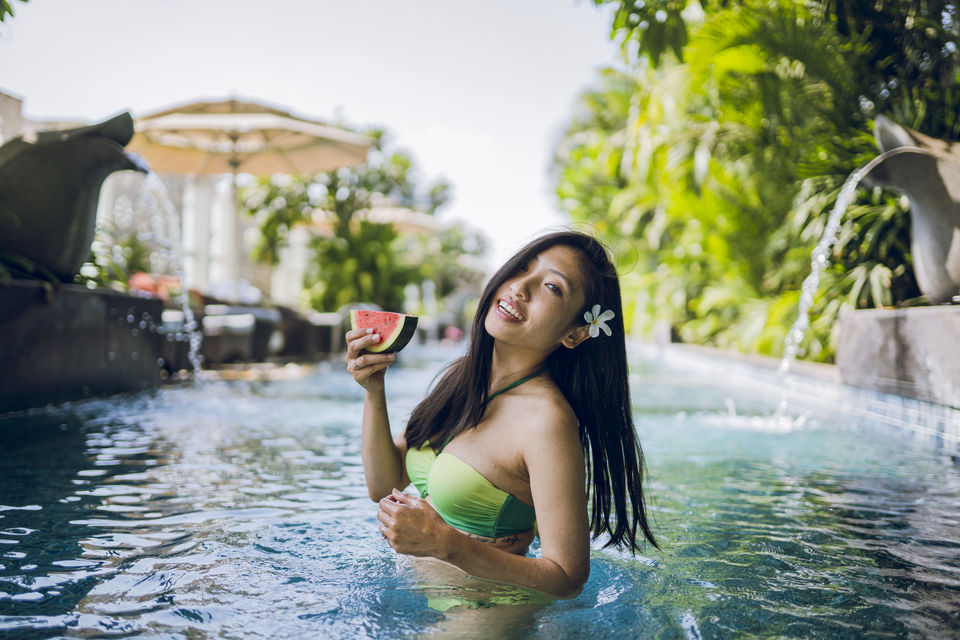 Offers you can't refuse:
As if these amenities weren't enough, you can also avail deals and discounts here. Enjoy a complimentary 30-minute massage at the spa, and check-in and check-out at your own convenience. If you are a Marriott Bonvoy member, then you can reserve a suite and get an additional deluxe room complimentary! You can also feast to your heart's desire with 30% off on food and drinks.
Check out Ritz Carlton on Facebook and Instagram.
JW Marriott Hotel, Bengaluru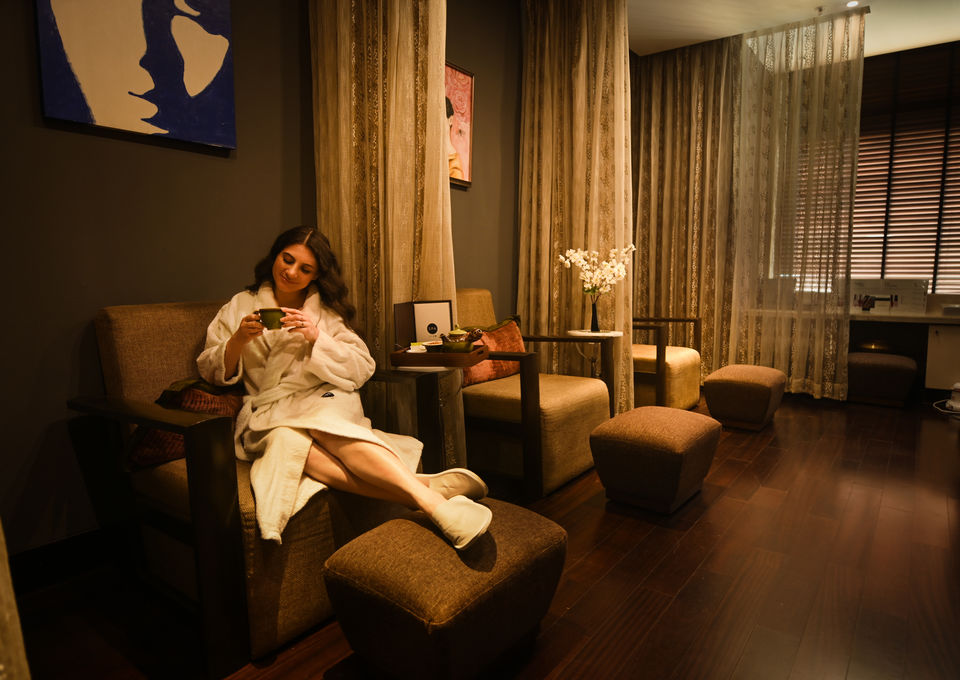 What makes it special:
If you are a true traveller at heart, you would agree when I say that there is nothing like crashing into the fluffy pillows of your spotless hotel bed after a tiring day. Except well, the breakfast buffet that follows! JW Marriott takes this experience one step ahead by offering its guests not just a complimentary breakfast, but also complimentary lunch and dinner! Too good to be true, right?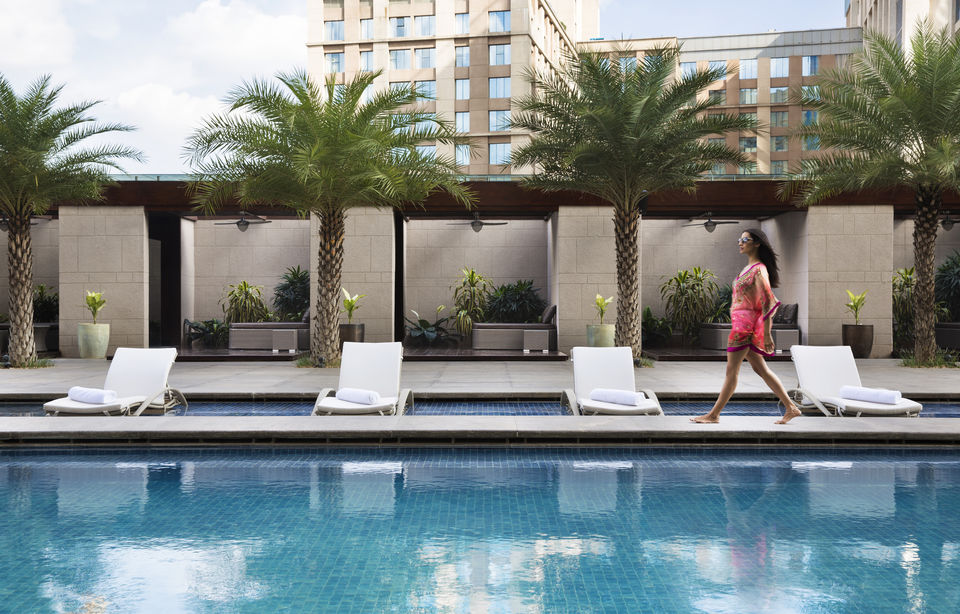 Offers you can't refuse:
If you've got young ones below the age of 12 years, JW Marriott is happy to offer a complimentary stay for two children or a room upgrade for the family. While the kids are asleep, don't hesitate to treat yourself to delicious cocktails and mocktails. The 1+1 offer on drinks will surely help you relieve stress and ease you into a relaxing staycation!
Explore more by visiting their Instagram and Facebook pages.
Sheraton Grand Bengaluru Whitefield Hotel & Convention Center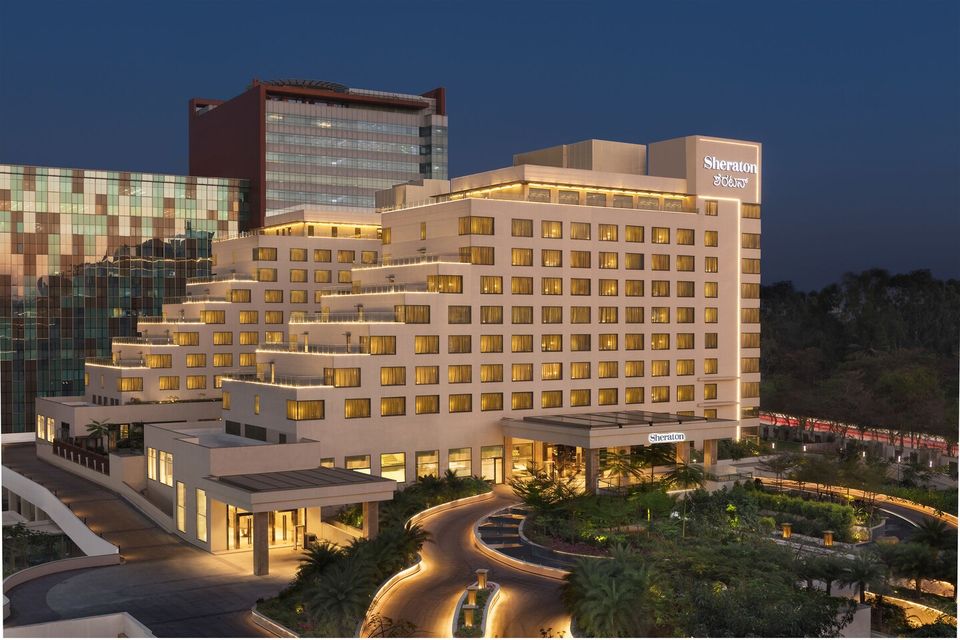 What makes it special:
The pandemic changed our lives drastically and with it, it also changed the face of travel. Today, travel is not about following a busy itinerary and checking places off one's bucket list. It is all about taking a break to revitalise your mind, body and spirit. The Sheraton Grand Bengaluru in Whitefield does exactly that by putting the power back in the hands of you – the traveller. The hotel allows flexibility in check-in and check-out and also permits free cancellation of packages 24-hours before check-in. So now you don't have to think twice about canceling your booking due to an emergency or sudden travel restrictions.
While at the hotel, enjoy lavish meals and reconnect with yourself by indulging in therapeutic activities such as taking a botanical expedition, learning gardening tips by a horticulturist and a 30-minute foot reflexology session. Wash this experience down with pints of beer or amplify it by giving into some good old retail therapy.
Offers you can't refuse: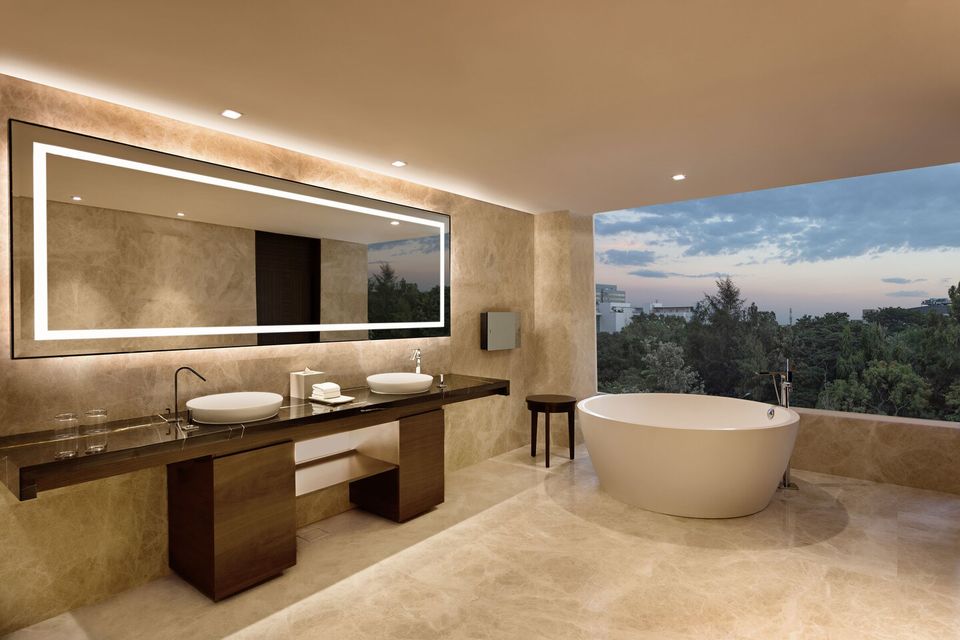 To add to the comfort, the hotel offers sanitised cars for pick-up and drop, mandatory temperature checks upon arrival and contactless check-in and check-out through the Marriott Bonvoy app. Social distancing is taken seriously and so is the cleanliness of rooms and other common areas. Marriott Bonvoy members can take this contactless experience a notch higher by using the Marriott Bonvoy app to order meals, LIVE chat with associates, and get other amenities through Contact Lite Services.
Learn more on their Facebook page.
Sheraton Grand Bangalore Hotel at Brigade Gateway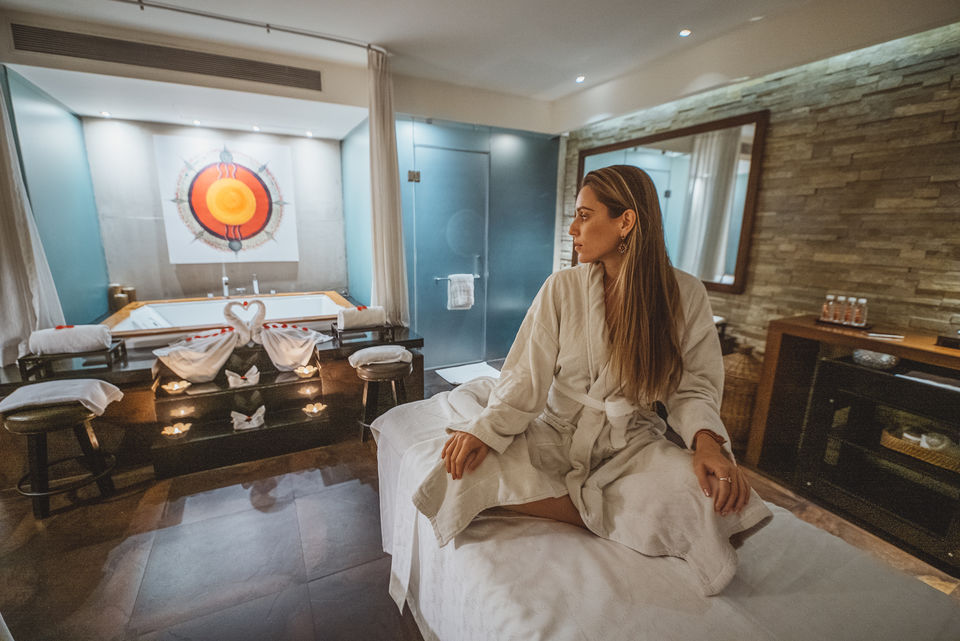 What makes it special:
Remember the time you could simply head to a movie hall or take the kids to an amusement park for a break from the vagaries of life? While those days might be behind us, Sheraton Grand situated in the heart of the city will surprise you with an experience that will make you as jolly as a child in a candy store. The hotel is going out of their way to ensure that you leave all your worries at its doorstep.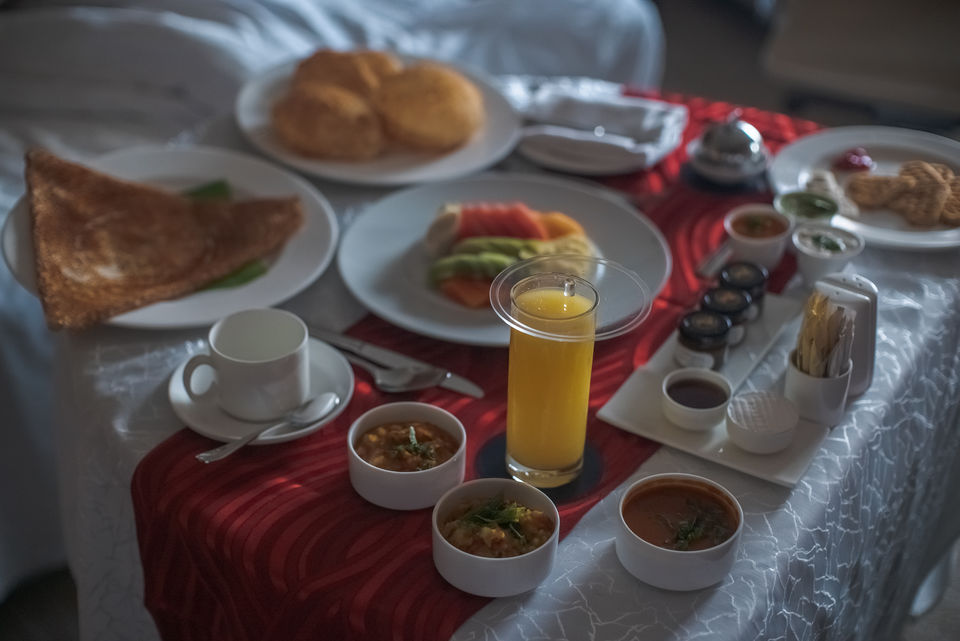 Offers your can't refuse:
For starters, they are offering free stay and meals to children below the age of 12 years! In addition to this, the hotel is also offering complimentary breakfast till 2 pm as well as one free activity for your kids during the stay. Get ready to snuggle with your family in your room as you relish popcorn, beer and soft beverages as part of their newly introduced in-room experiences.
Book your stay today! Visit their Instagram and Facebook pages.
Renaissance Bengaluru Racecourse Hotel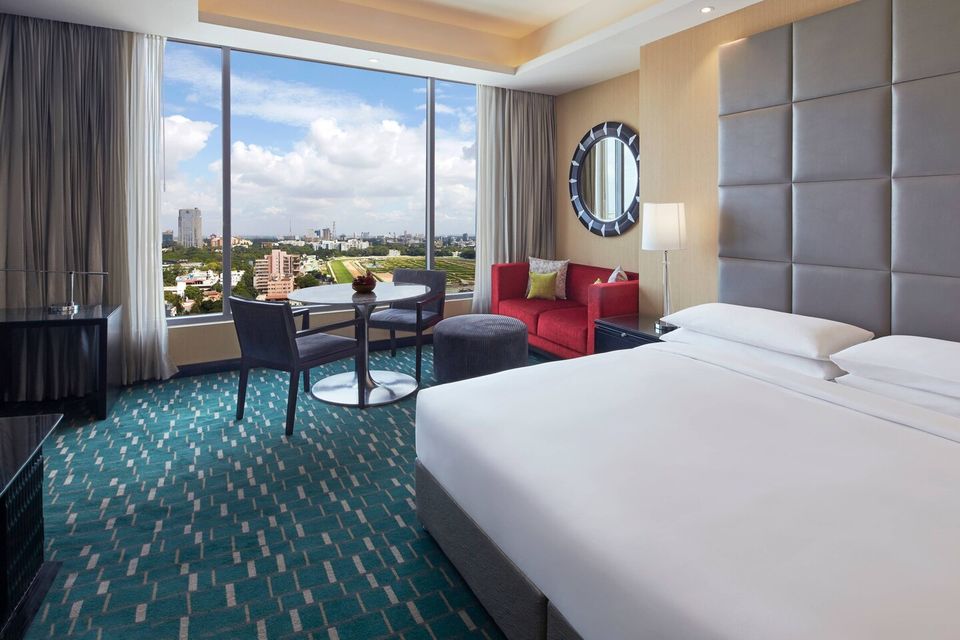 What makes it special:
Nestled in the Central Business District of Bengaluru, the Renaissance Bengaluru Racecourse Hotel will catapult you in the midst of nature without you needing to head out of your city. Take a break from your laptop screen and take in the sight of the verdant green racecourse as it blossoms under the aegis of the city's skyscrapers. Reset your mind and book a massage in their on-site spa, a workout session at their fitness centre, a relaxing swim in their scenic pool or a take baking class. Well, you are still on a vacation, so this hard work must be followed with a gastronomic journey at 'Lush,' a restaurant that includes a chef-curated special lunch and dinner buffet.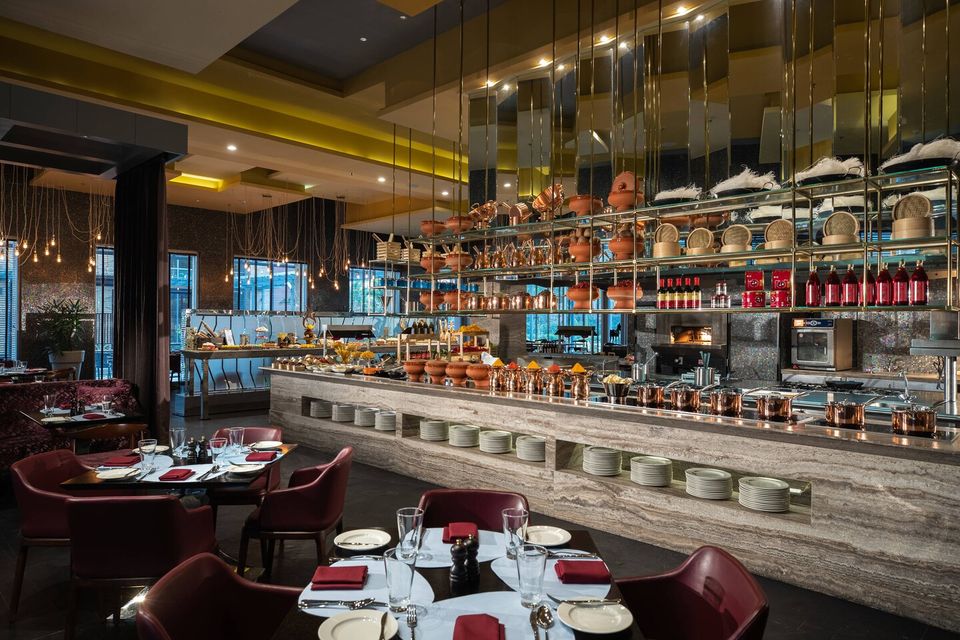 Offers you can't refuse:
The hotel is offering daily hotel credit, free stay and breakfast for kids below the age of 12 and a chance for Marriott Bonvoy members to earn points. You can also avail early check-in and late check-out based on your comfort.Offers you can't refuse:
Visit their Facebook and Instagram pages to book your staycation today.
Bengaluru Marriott Hotel Whitefield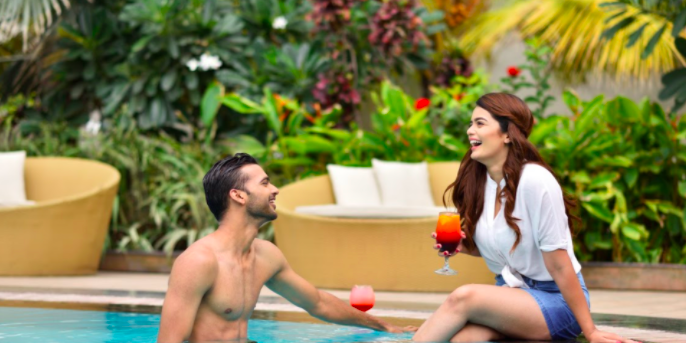 What makes it special:
Located in Whitefield, Marriott Hotel Whitefield is the perfect place to simply unwind and satiate your unquenched thirst for a stress-free holiday. You can avail a whopping 50% discount at their spa and a 25% discount on food, beverages and laundry services.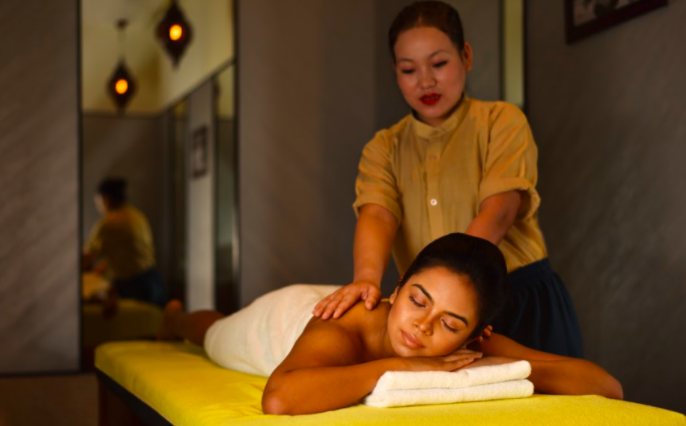 Offers you can't refuse:
The hotel is offering a free stay and breakfast for your children under the age of 12 years. In addition, the hotel boasts of more exciting offers such as complimentary breakfast, a complimentary upgrade to the next category or suite (based on availability) and flexible check-in hours.
Share their Instagram and Facebook pages on your family whatsapp group today!
So if you are feeling weary as you grapple with work and other stresses, Marriott Bonvoy is welcoming you with open arms (and fantastic offers) to experience a luxurious staycation at any of their top-notch properties. After the year we have all had, you and your family deserve to be cradled in the lap of luxury.
In association with Marriott International Hotels.
Be a part of the largest online community of travellers on Tripoto's Facebook page!
Watch travel stories come to life with Tripoto on YouTube!