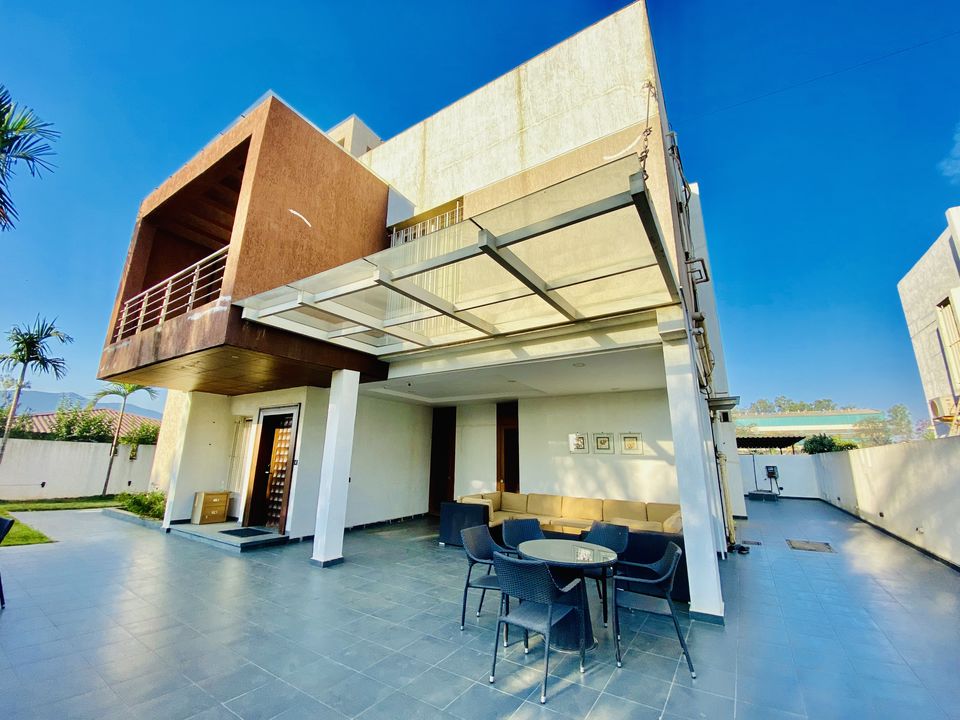 Beautiful Villa, looks exactly like the pictures on the listing. It is very aesthetic and comfy. The open air swimming pool and huge lawn make it more luxurious and extraordinary. The Villa has very big verandas, massive living rooms and spacious bedrooms with double bed, AC and attached bathrooms. The place was super clean and very comfortable with all amenities available. Spa room and hot water jacuzzis are bonus points.
There are many indoor and outdoor games available to pass the time. Mobile Is network is superb so I was able to work remotely.
I really had a great experience and the stay was very peaceful. The caretaker - Mr Saleem was really helpful, responsive and super sweet. The chefs are very talented and provided us fabulous food during our stay.
The whole experience was very relaxing and I will surely recommend this place again.
Property Name - Saraswati Farm Villa by Greensutra Farms 📍
✔️What we loved about this property:
🔹This hotel located 45km from Pune & 80km from Mumbai.
🔹Dedicated Parking space.
🔹Spacious 4AC rooms with cupboards, dressing.
🔹Large balcony is provided for all the rooms.
🔹Kitchen with stove and utensils
🔹Clean bathrooms with hot water 24*7.
🔹Books available for reading.
🔹Best for large groups and families.
🔸Contact : 906 767 6455 (Shweta)
🔸Price : INR 3,500/night per person (for a group of minimum 8 people)
🔸Check-in - 2PM Check-out - 11AM