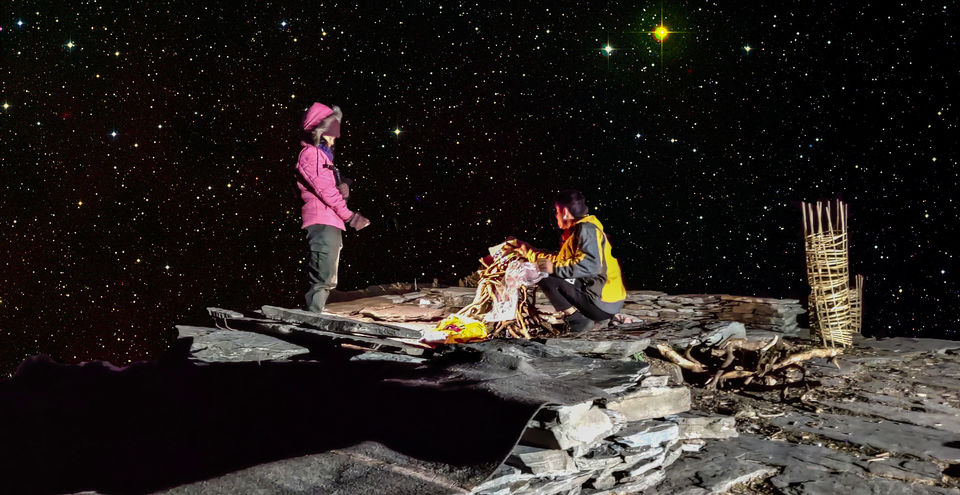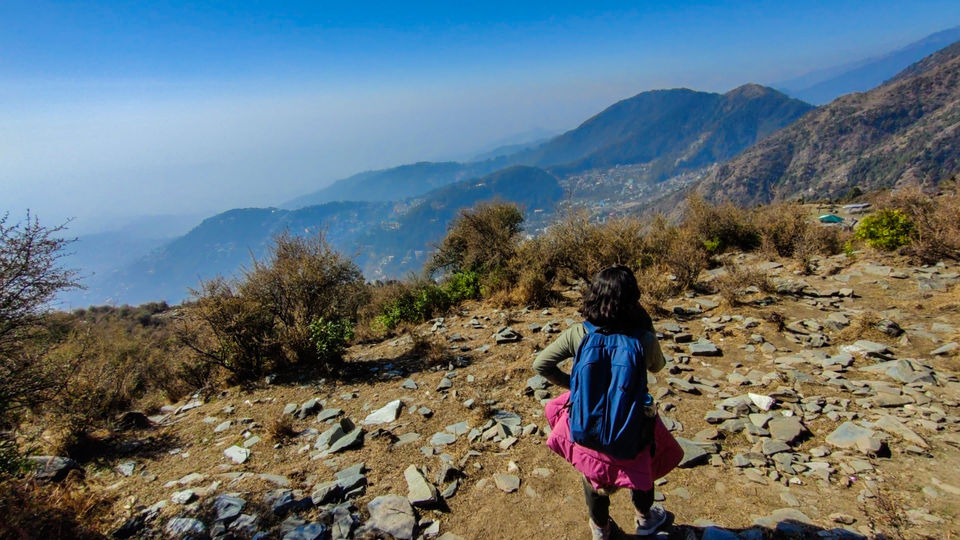 Pahaado par chalna mushkil zarur hota hai lekin phir jo nazaare dikhte hai ,wo apki saari thakaan dur kar deta hai!!
Triund trek was somewhat difficult for me, but when I woke up and came out of my tent the next morning, I was speechless !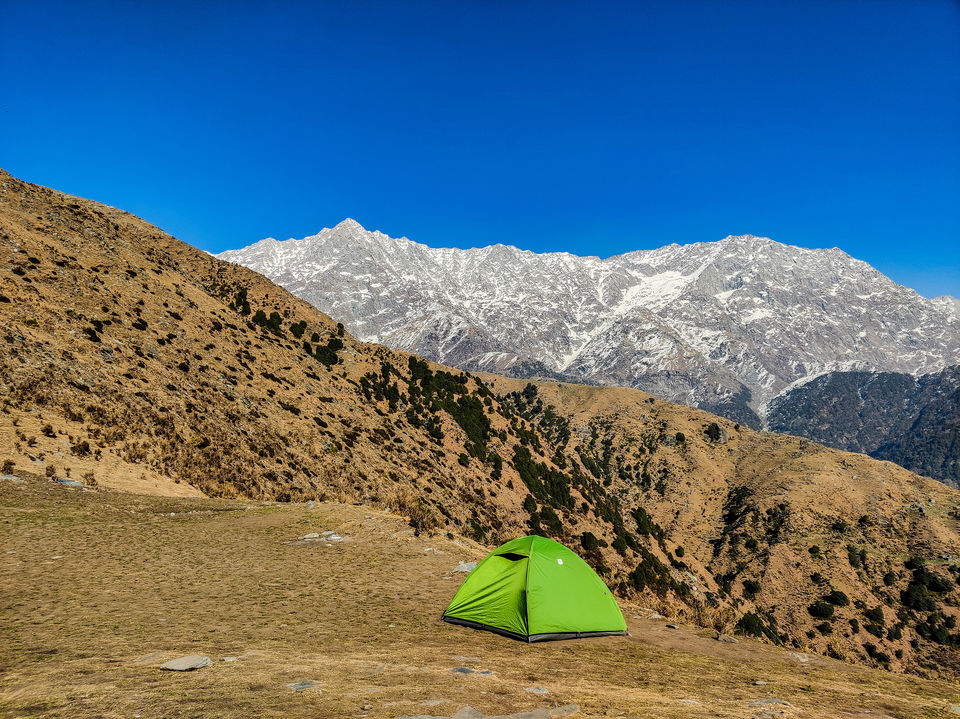 We booked a guide and one night camp stay for Rs 750 (which I think is a fair deal). We went through the Bhagsu Nag route and it was really a steep and tough climb for me.
I have done many treks in Pune previously but Triund was too steep.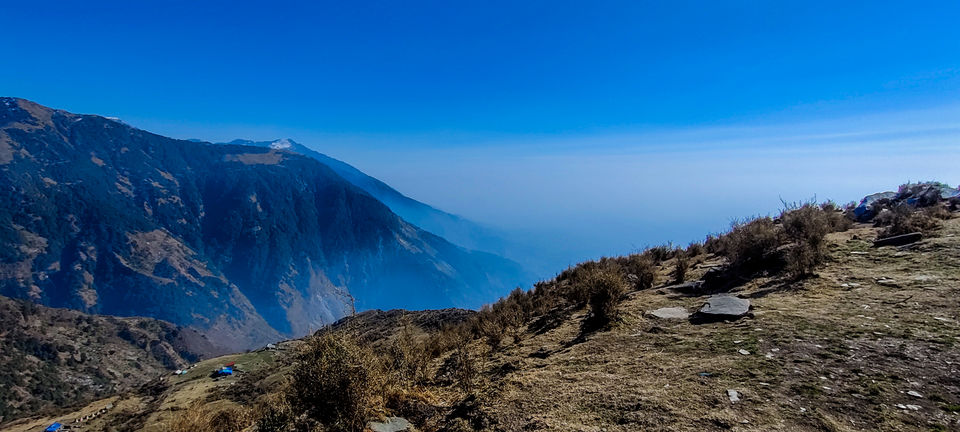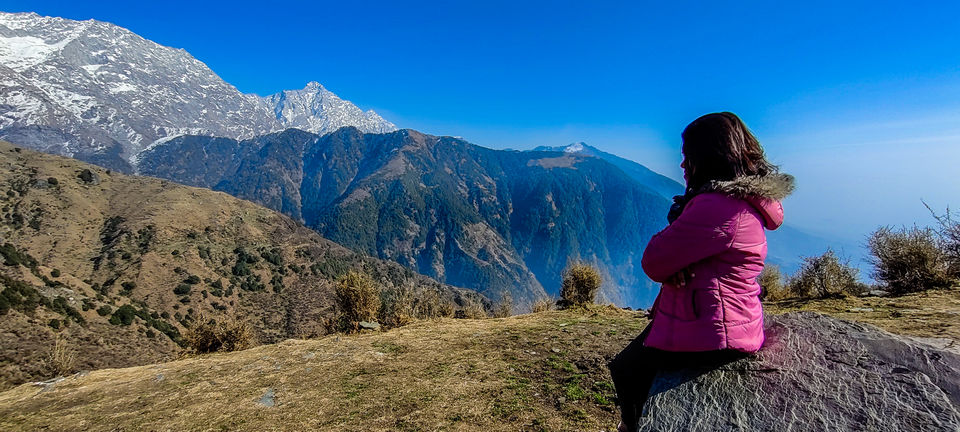 We reached up around 2pm and I was completely exhausted . Our tent was not on the Triund top but somewhere in the middle . But the views were equally enchanting. After setting up our tents and resting a while we decided to go up till the top.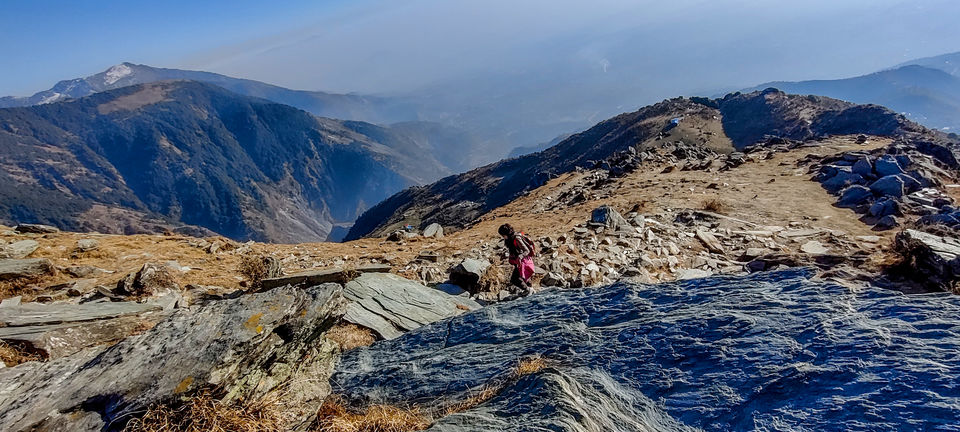 It was already 4pm and I had no courage to go further up . It was about to get dark soon , hence I decided to start descending and reached my camp.

It was indeed a chilly evening and all we wanted was a cup of tea. I highly recommend everyone who wants to go to trek during winters, please take all the warm clothes with you.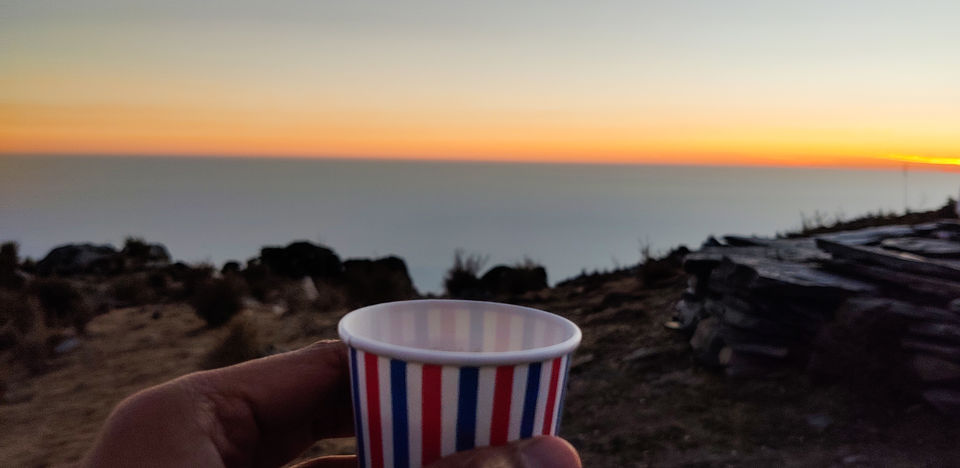 A jacket that can sustain atleast -4 degree is a must in Himachal during winters. And you can get such products from Decathalon. All the necessary trekking gears ca be brought from there.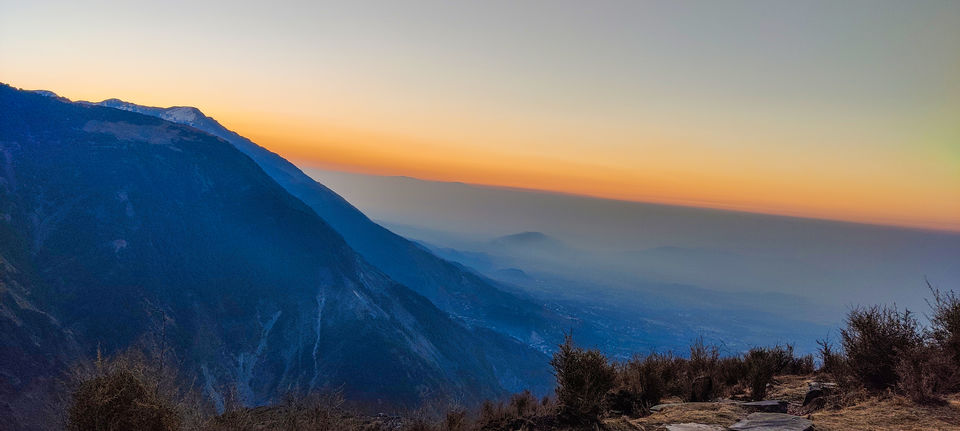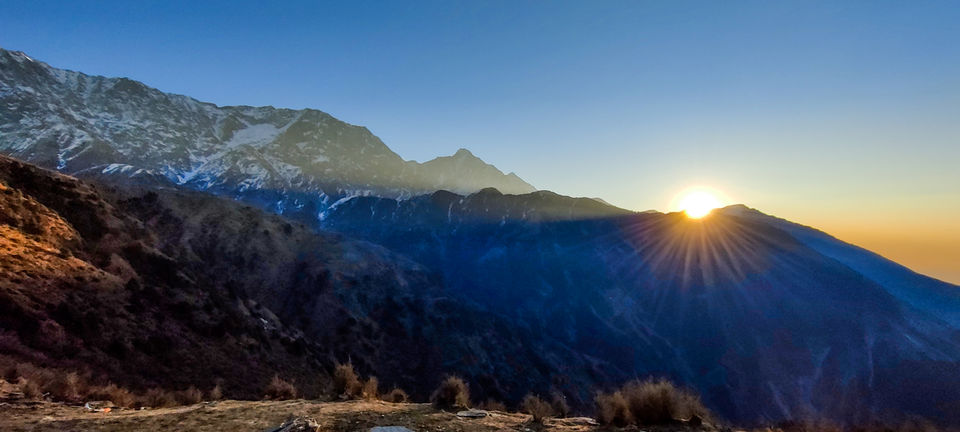 It was a starry night up there! Getting out of tent was difficult ,but the bonfire gave us the warmth and courage to get out and have our dinner.
The night was difficult to pass because the blankets provided weren't sufficient to sustain the cold.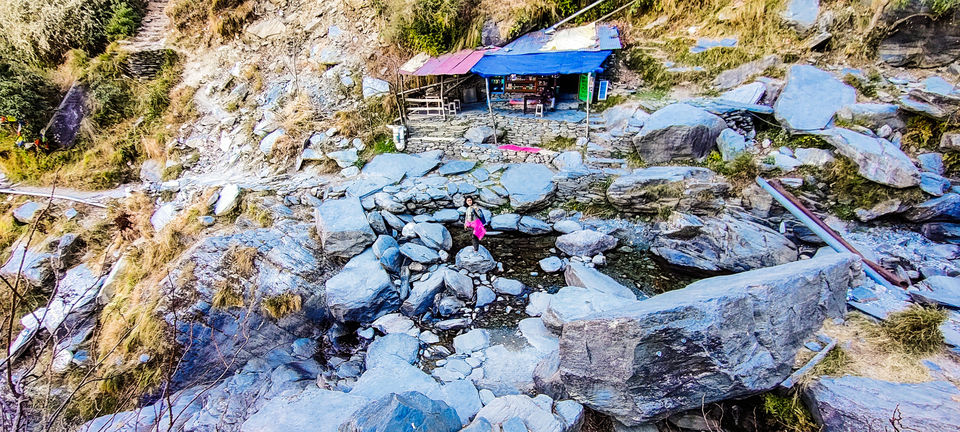 But when I woke up next morning and came out of my tent, the view was stunning! It was 7am and sun was about to rise. but the sky was golden already!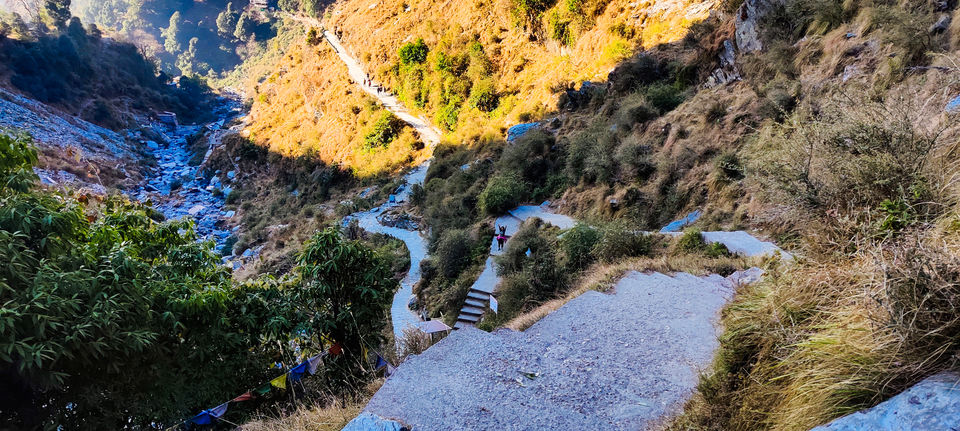 Majorly there were boys in the Triund trek; I was the only girl. So for my washroom, the guide dig a small hole setup a small tent around it so that I could freshen up without hesitation.
To conclude this trip, Triund taught me that one has to be really fit and have good stamina to climb the steep hill . Regular running or good exercise makes our body strong enough to climb such mountains.