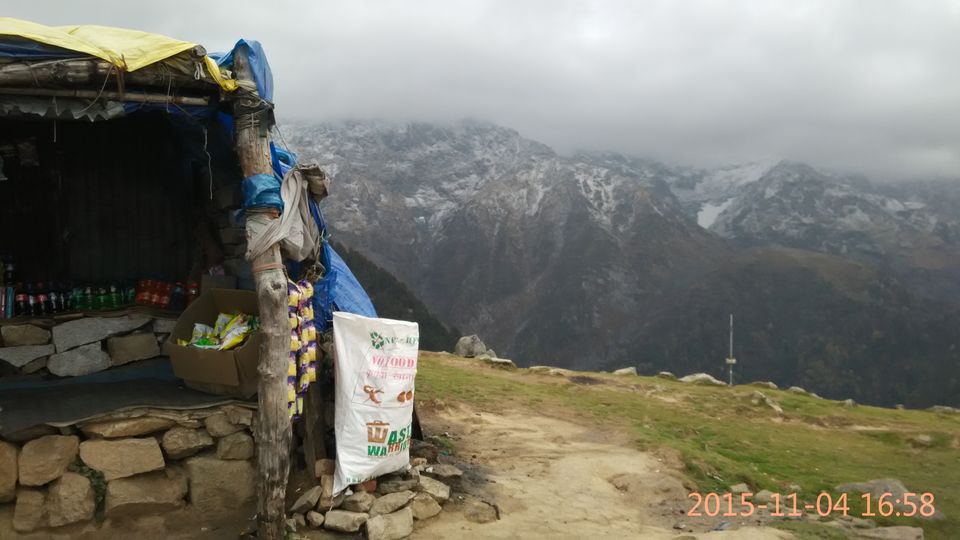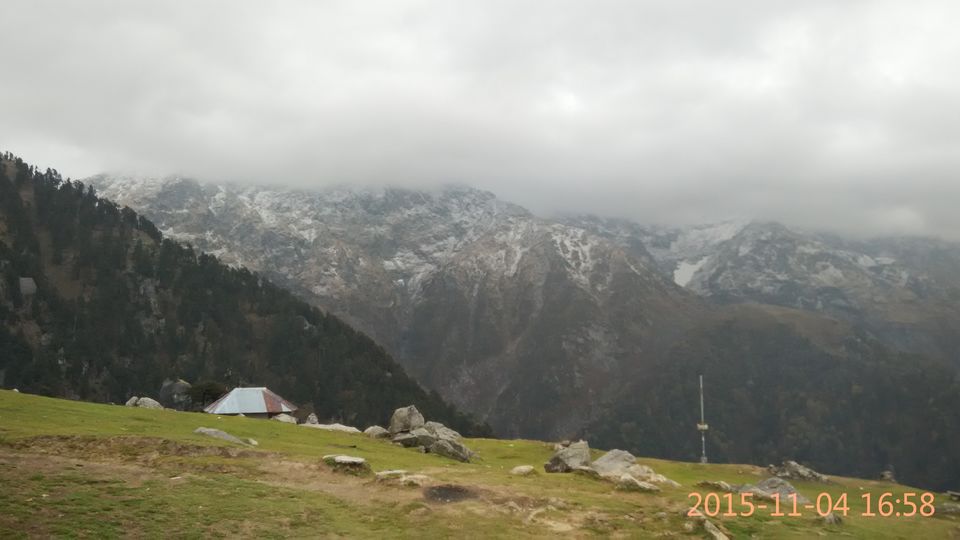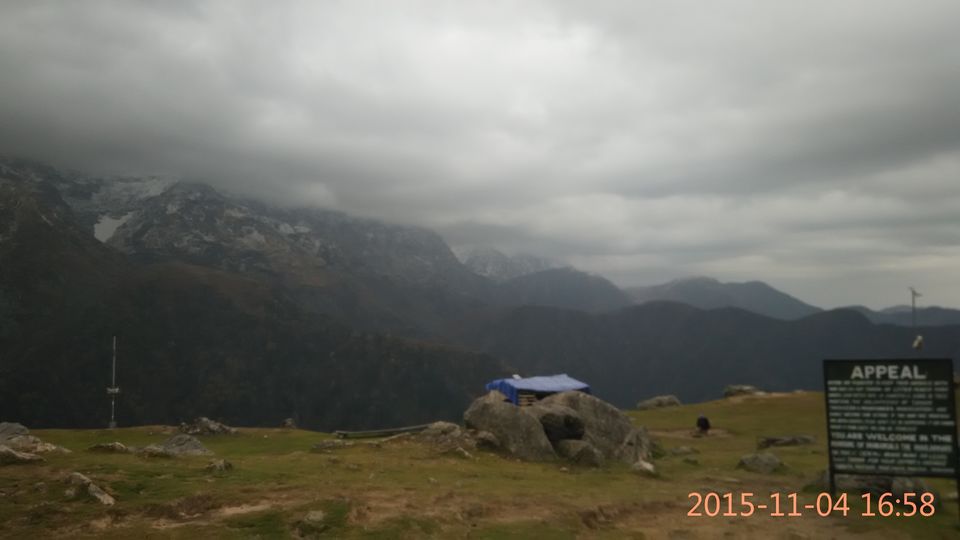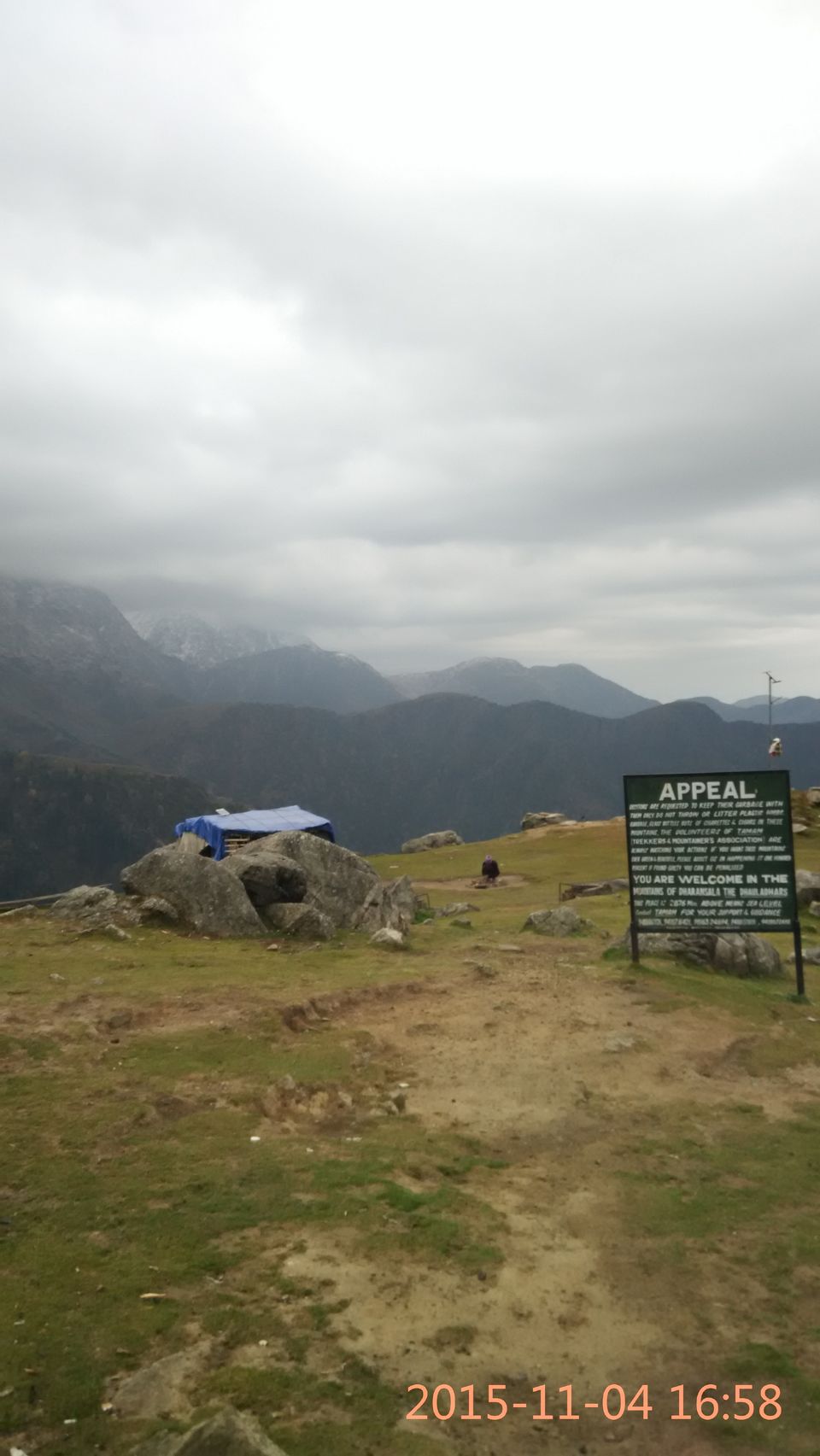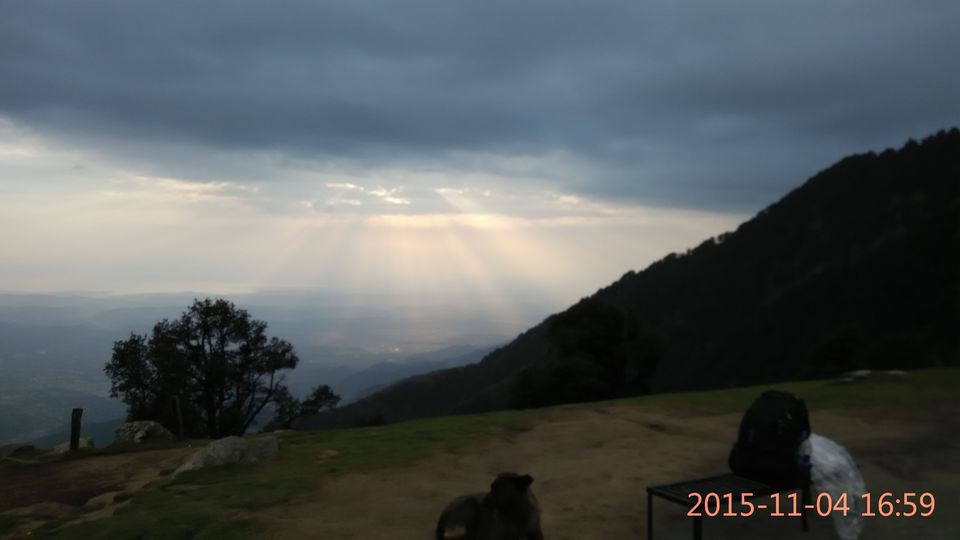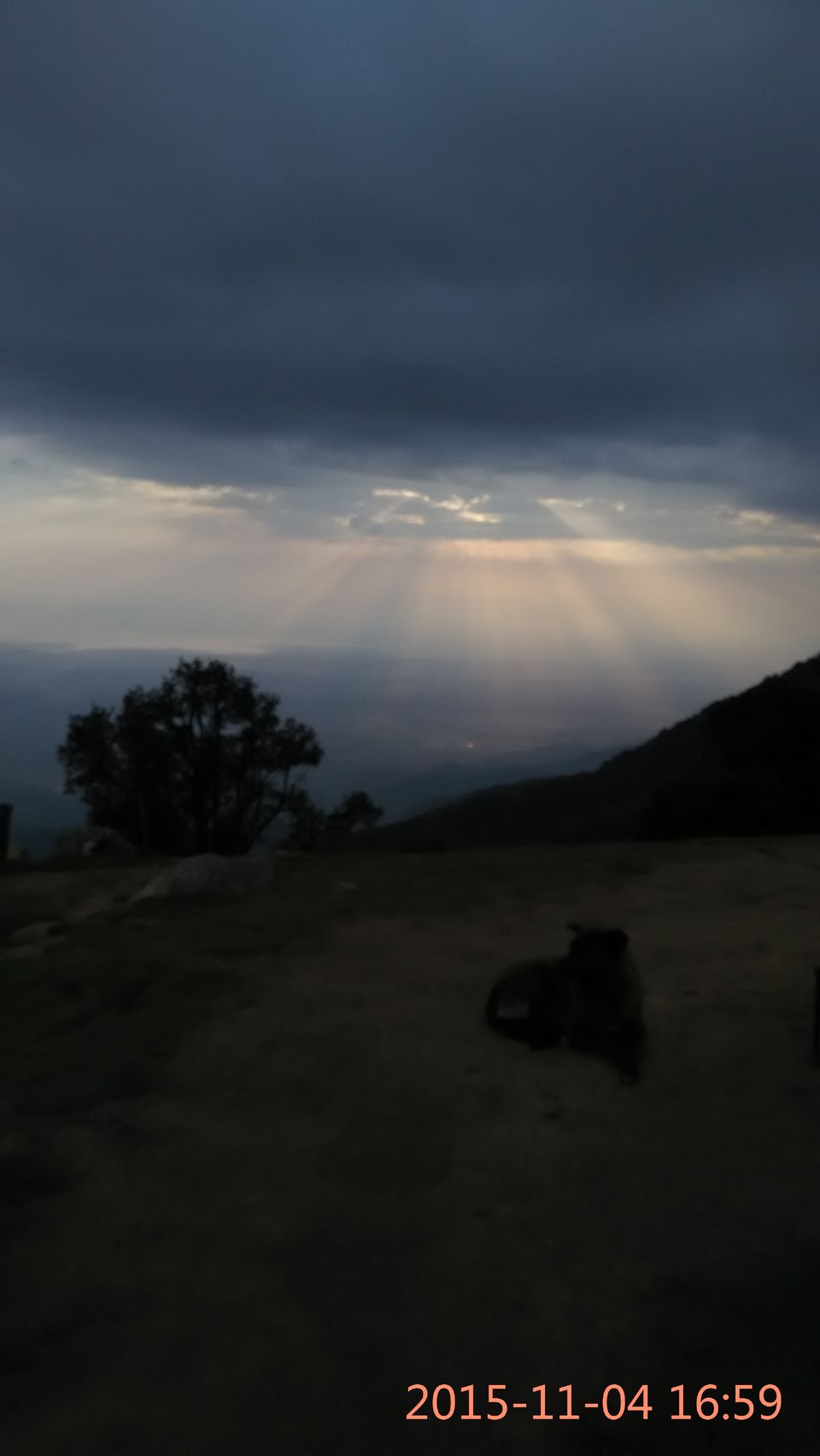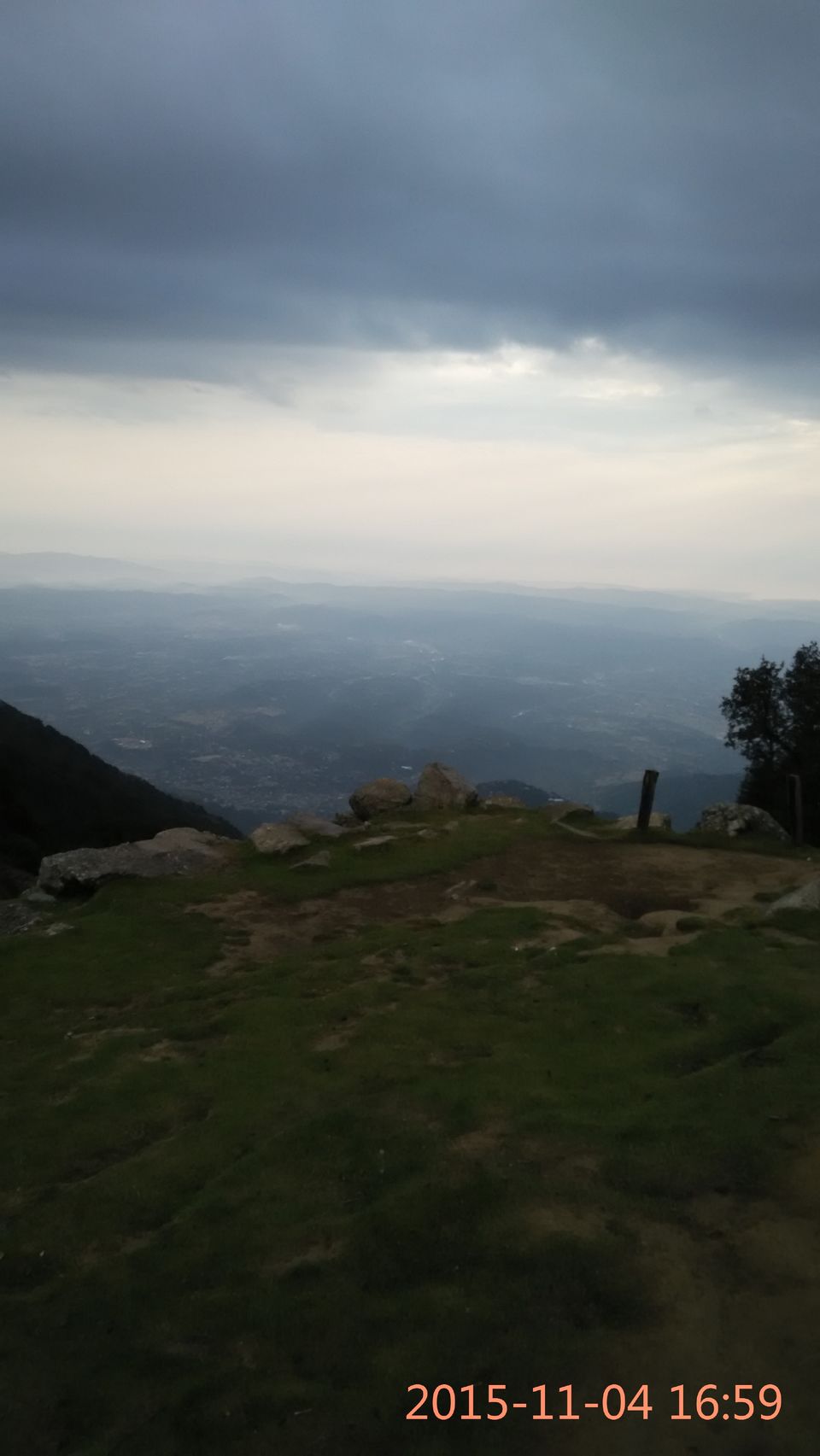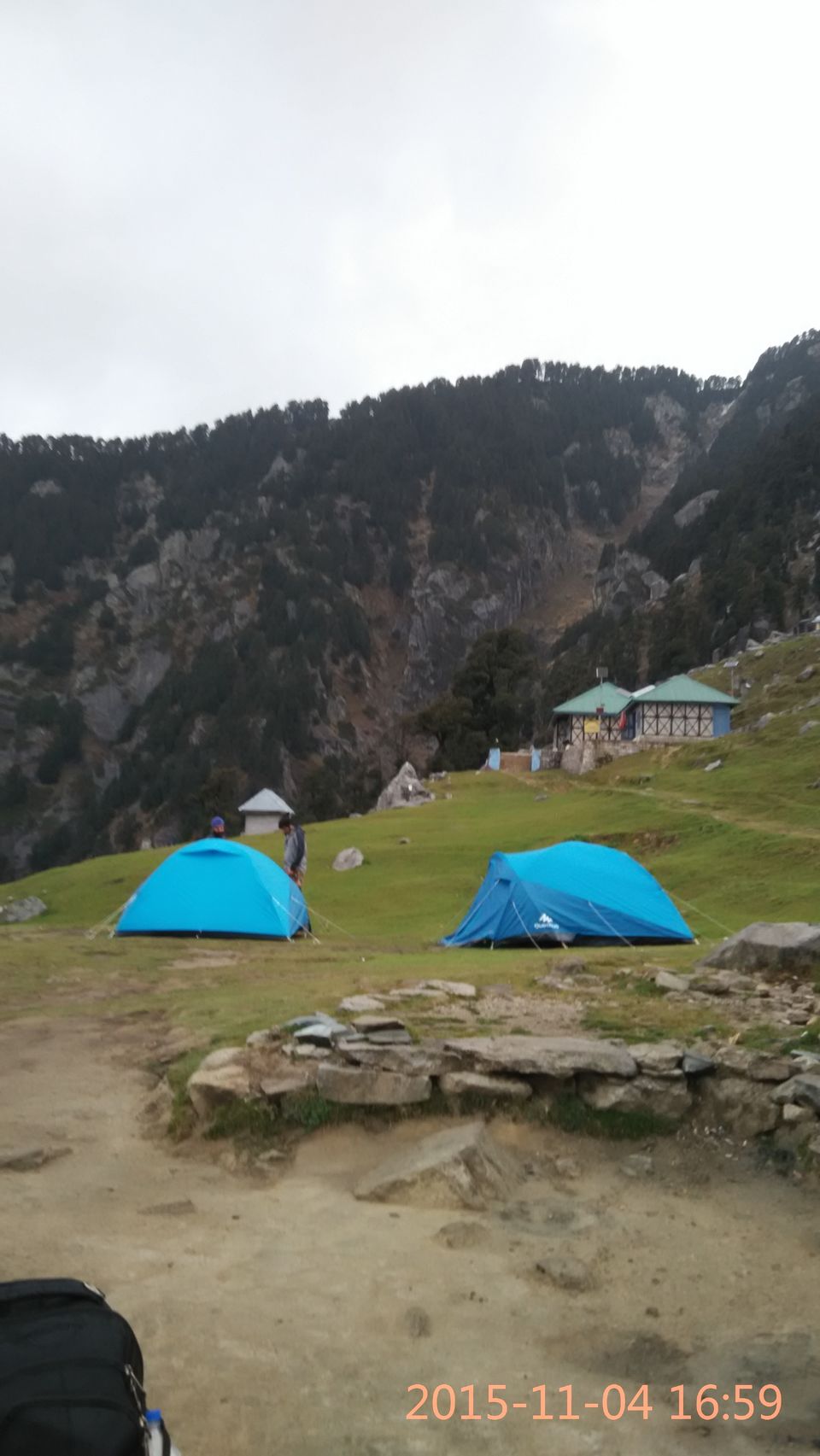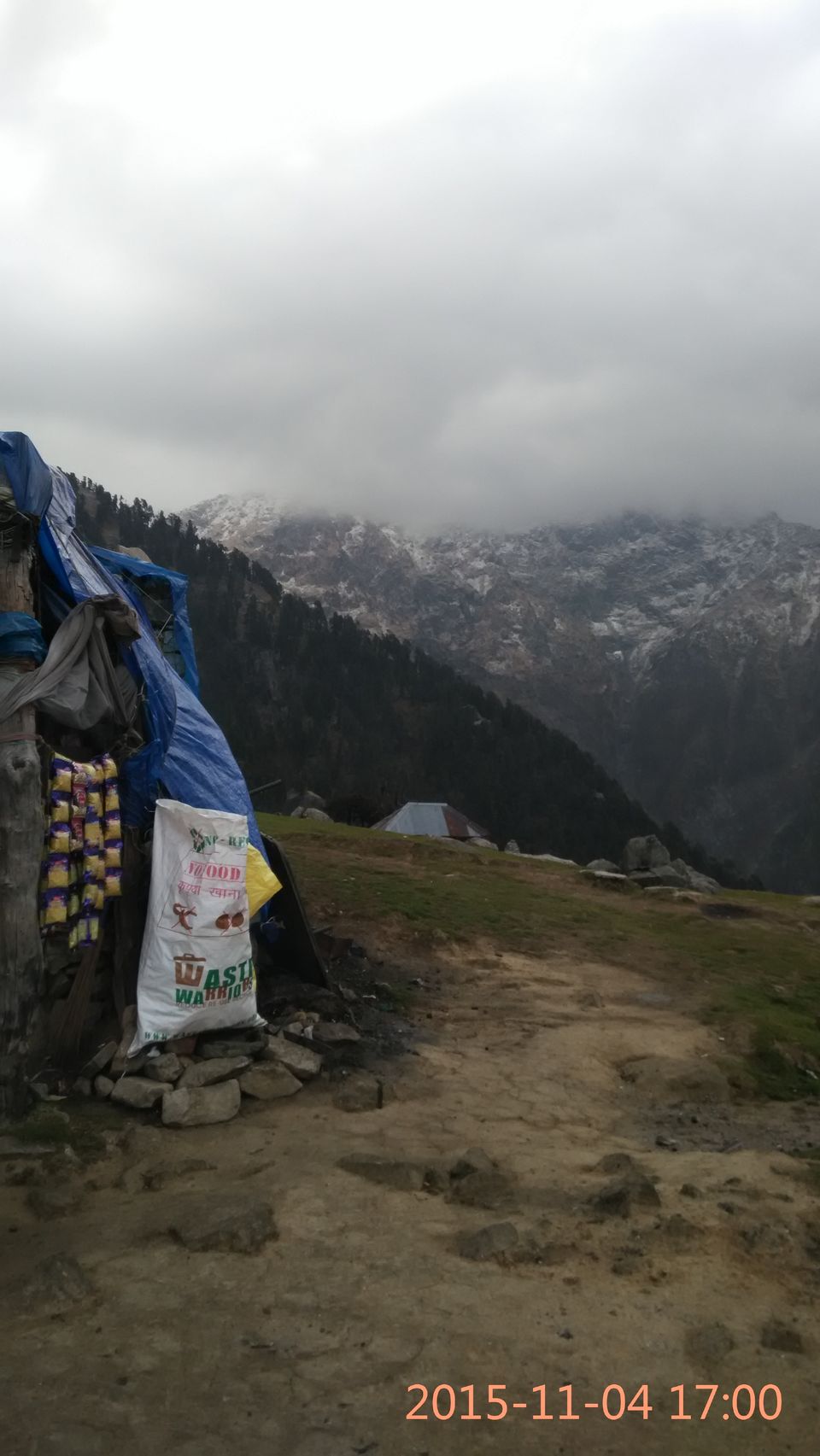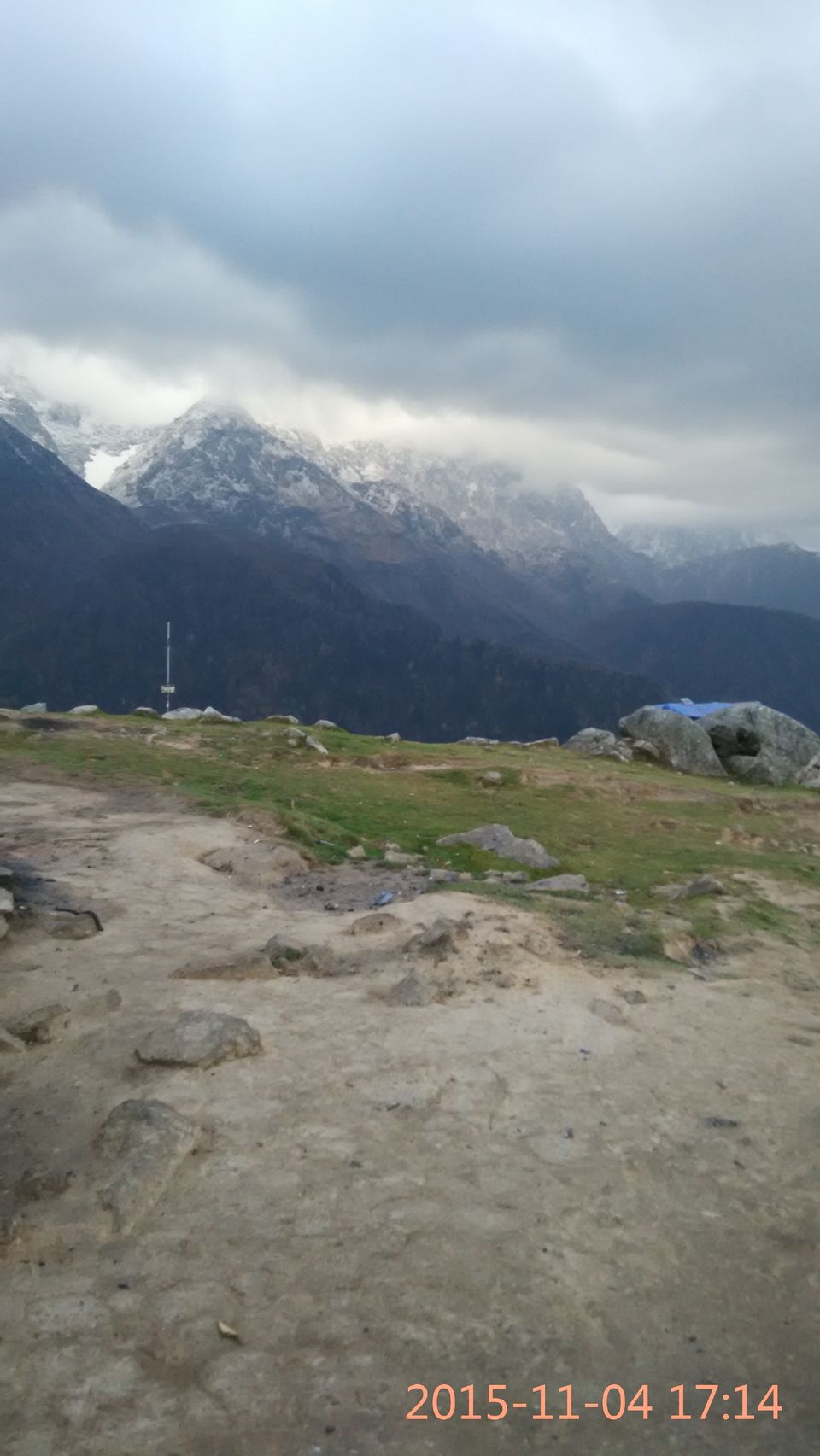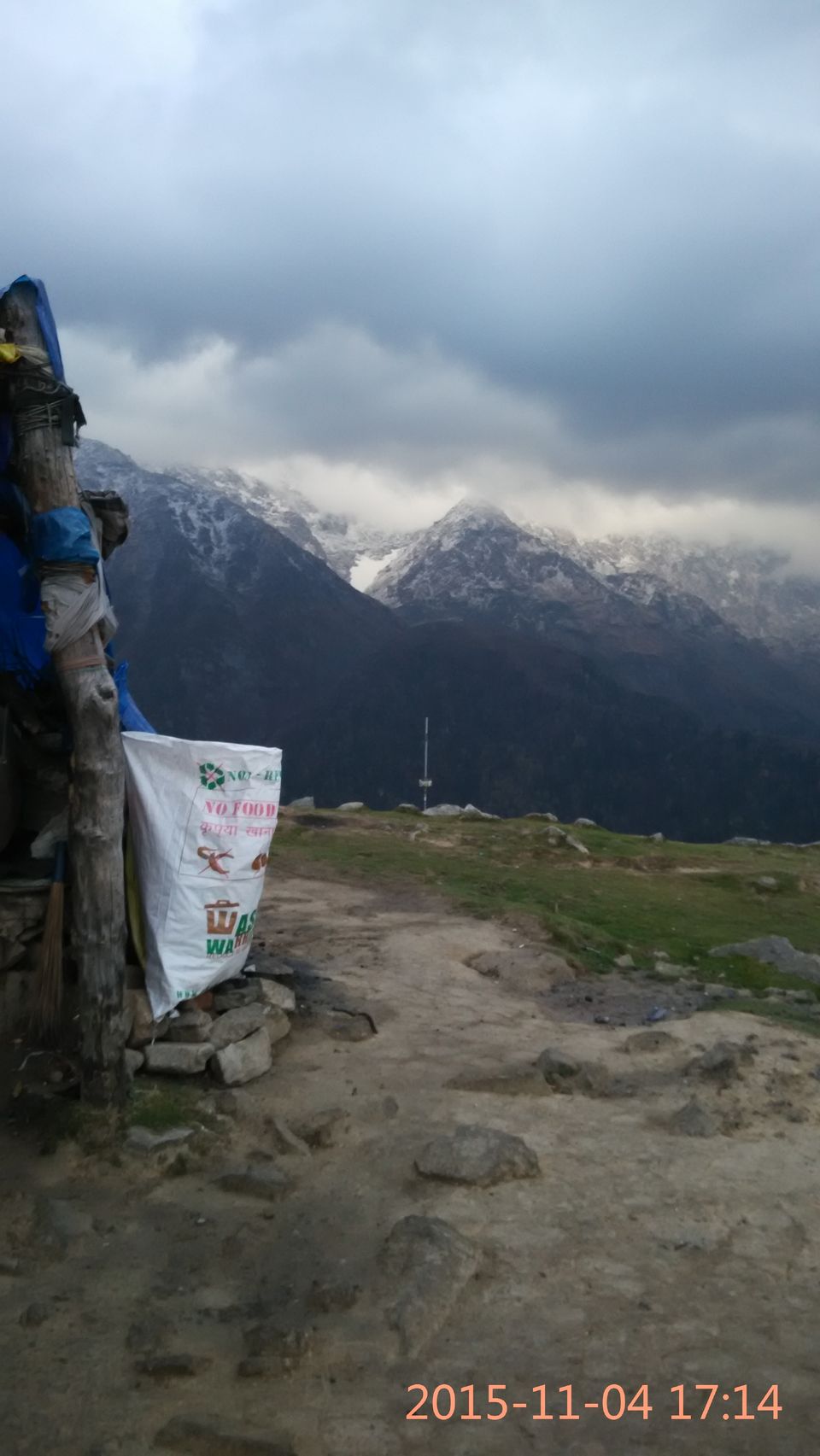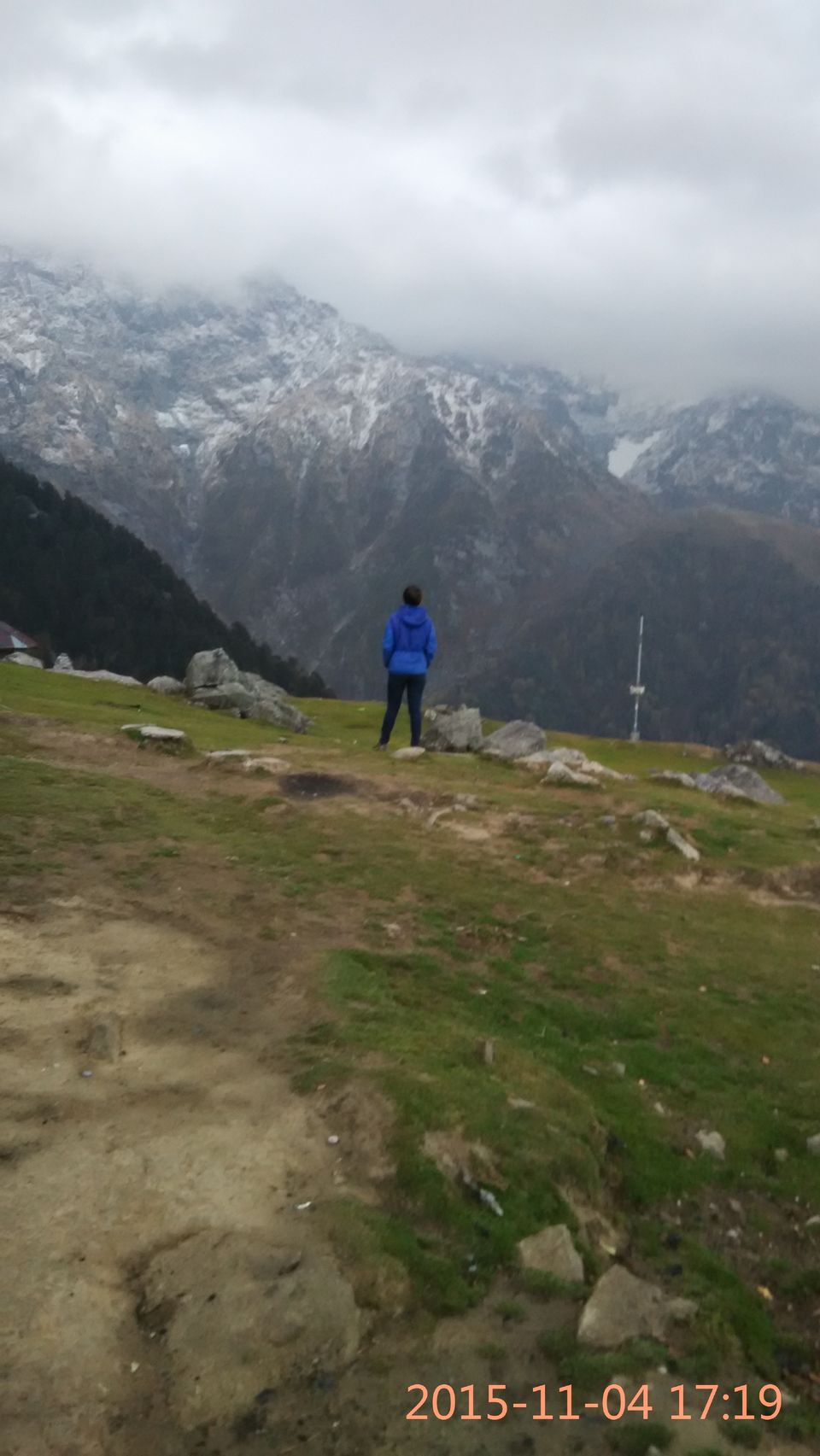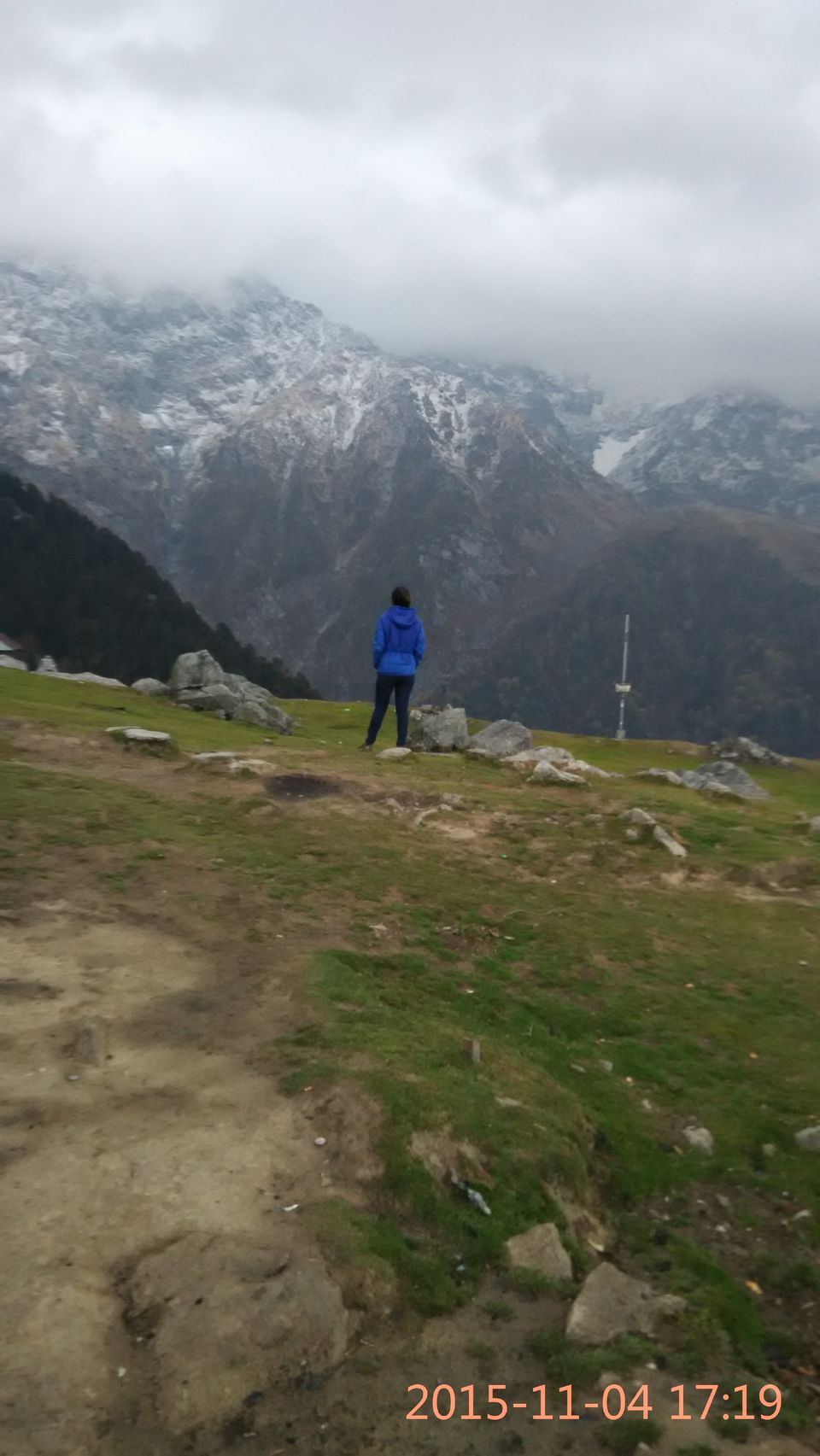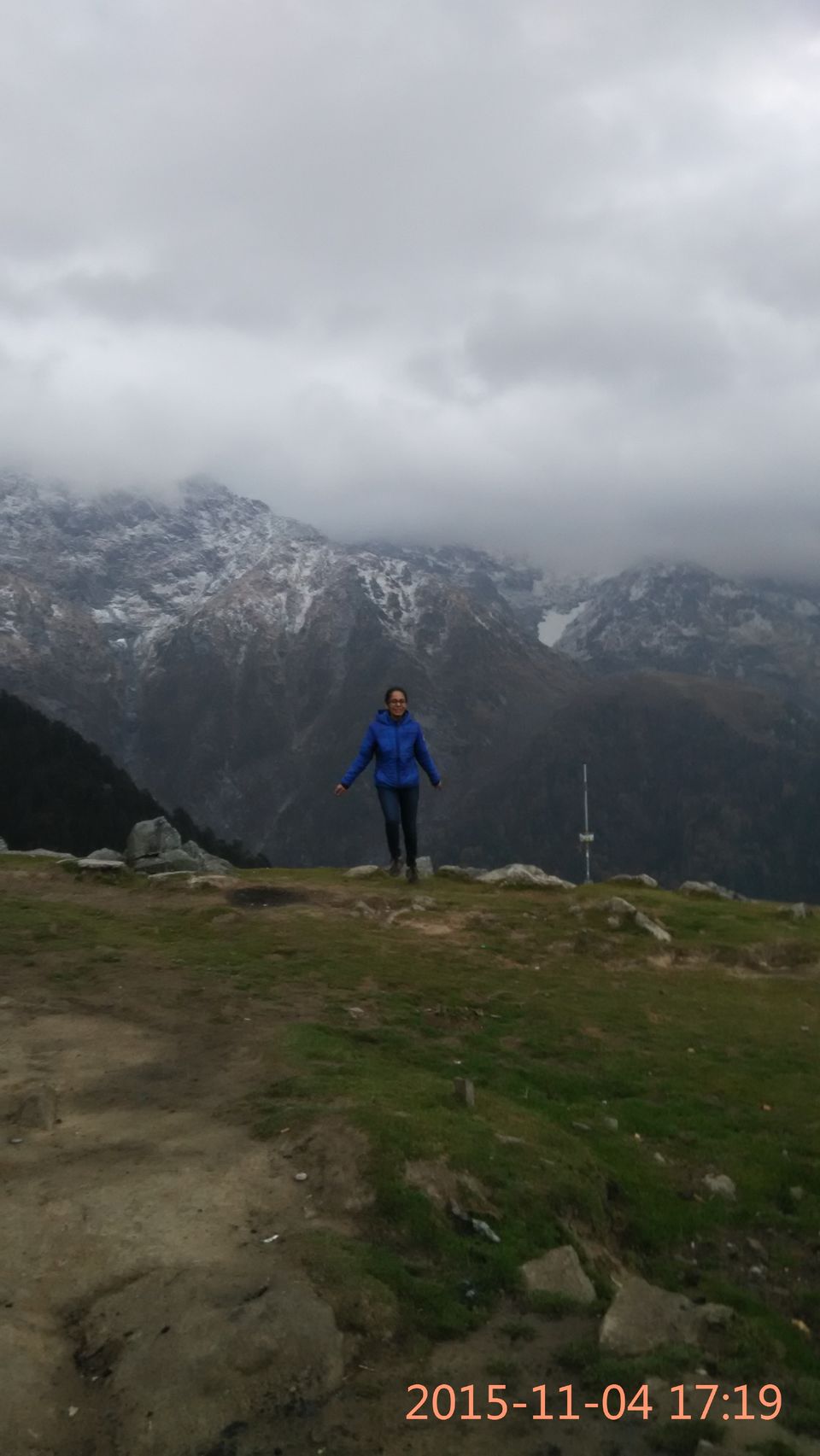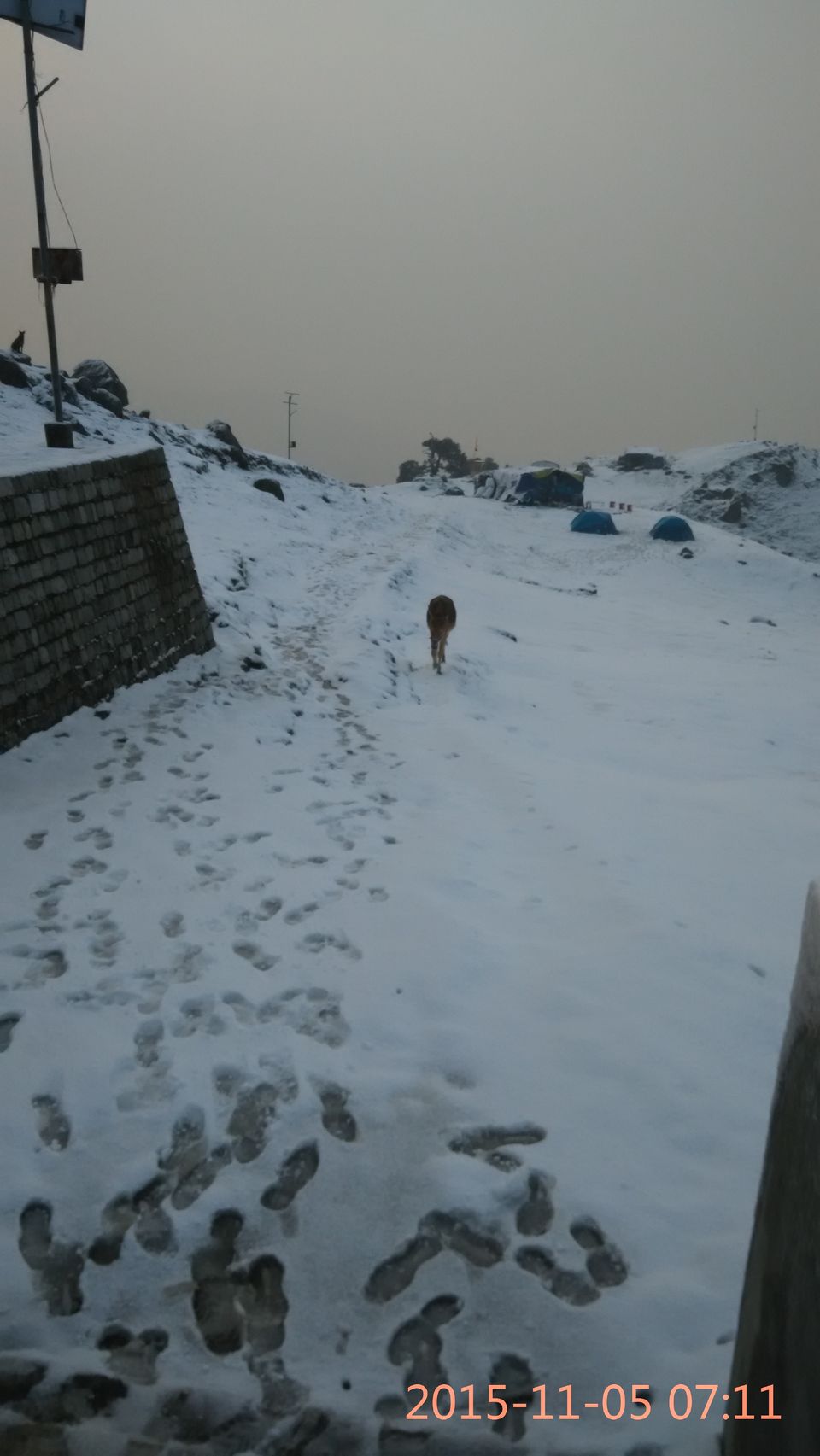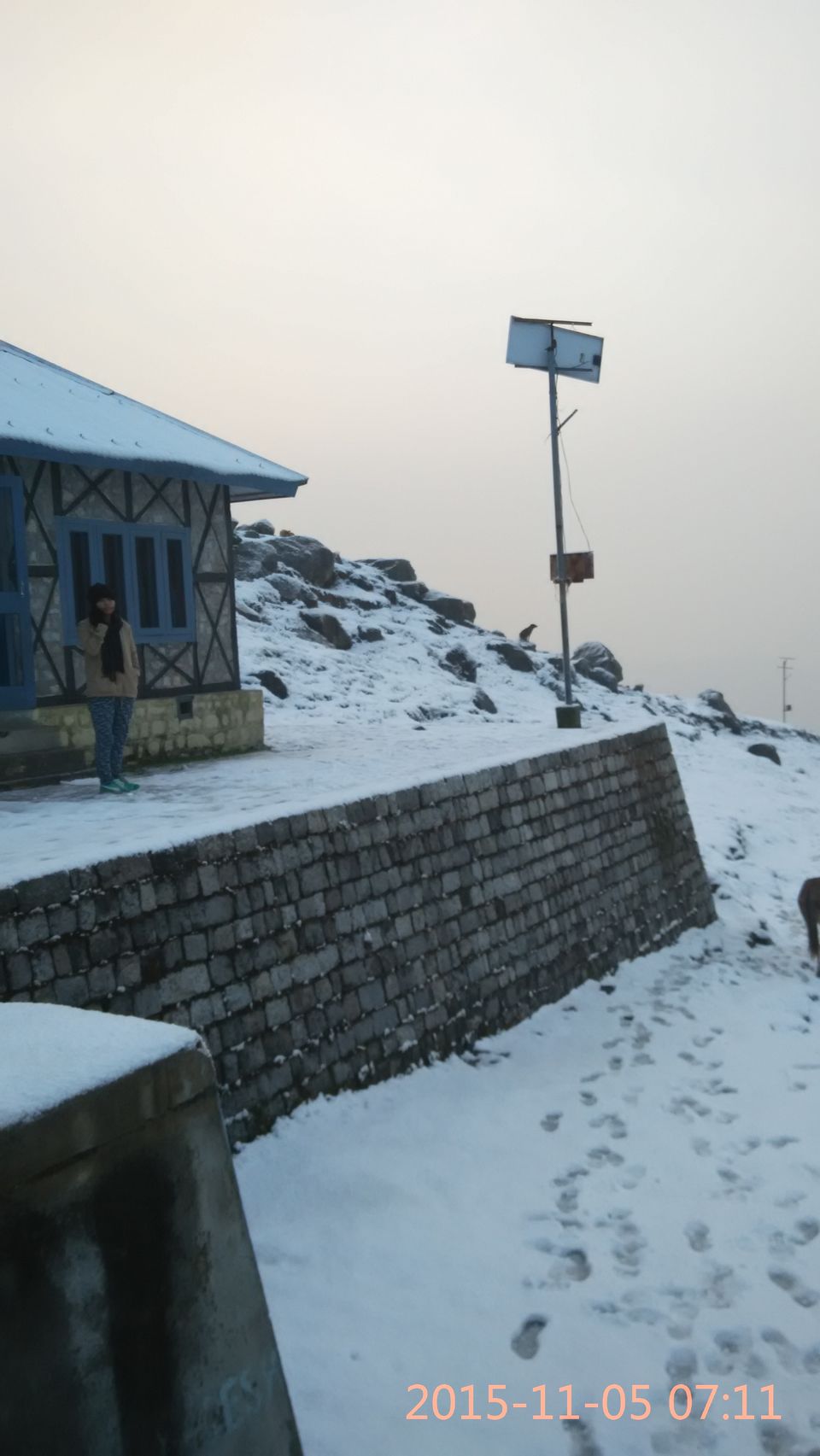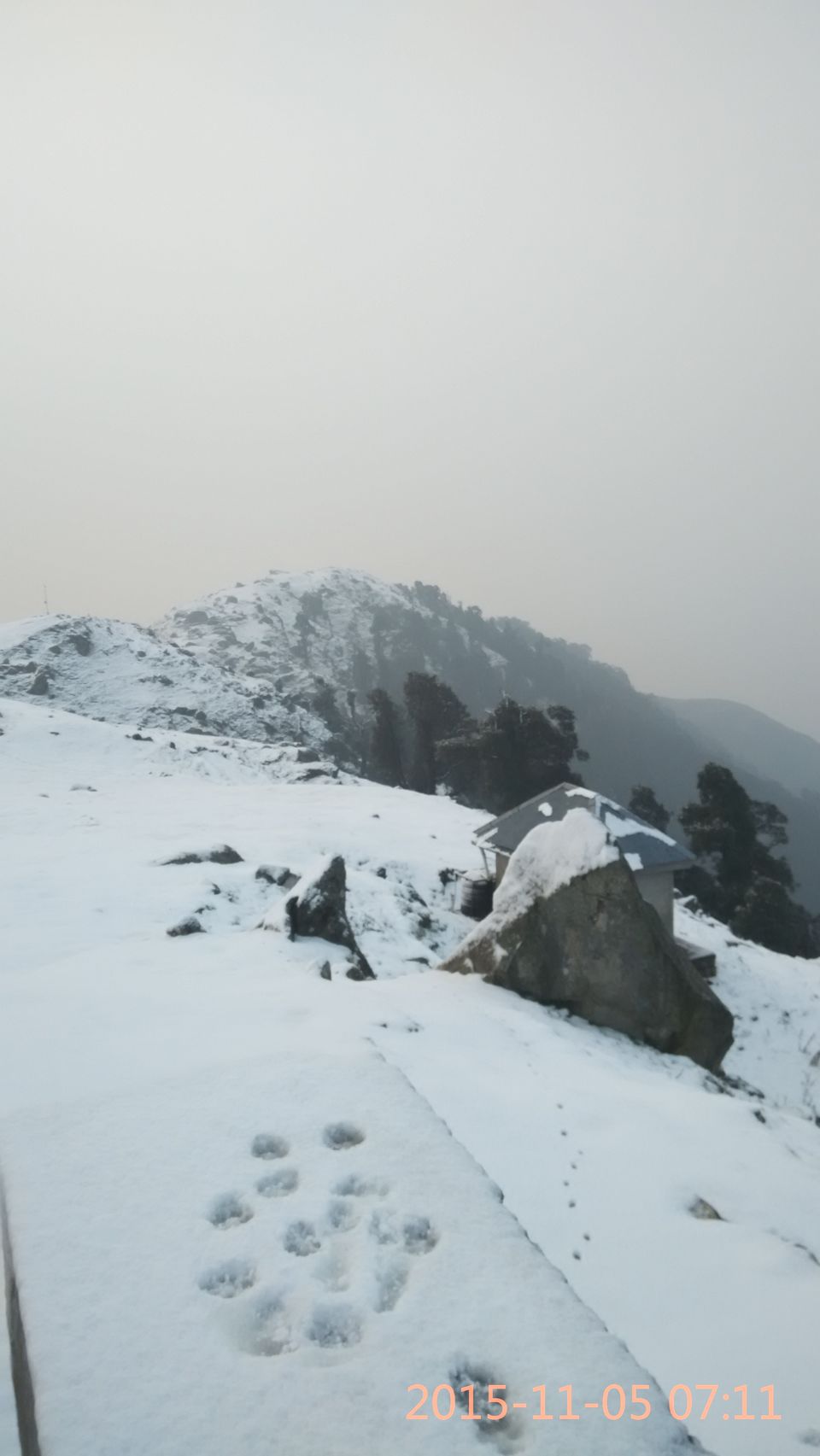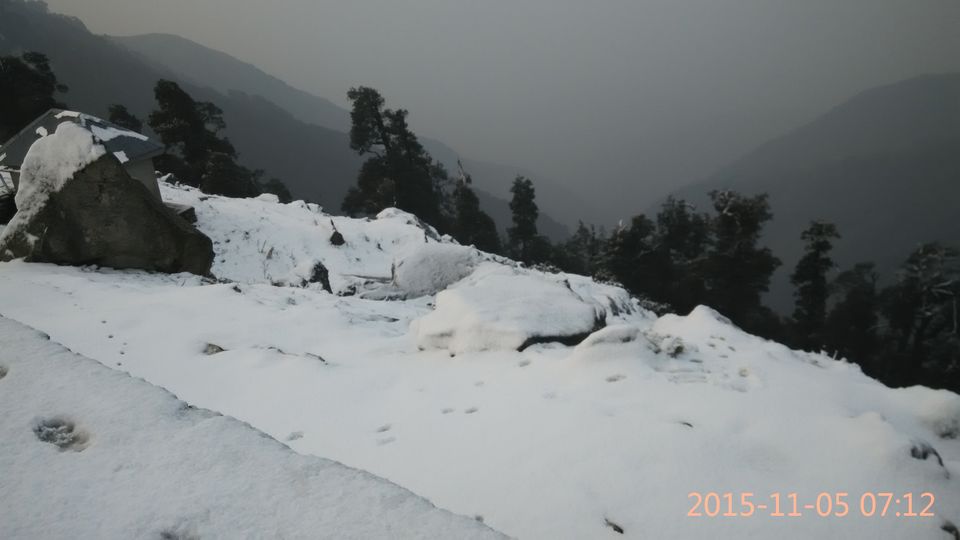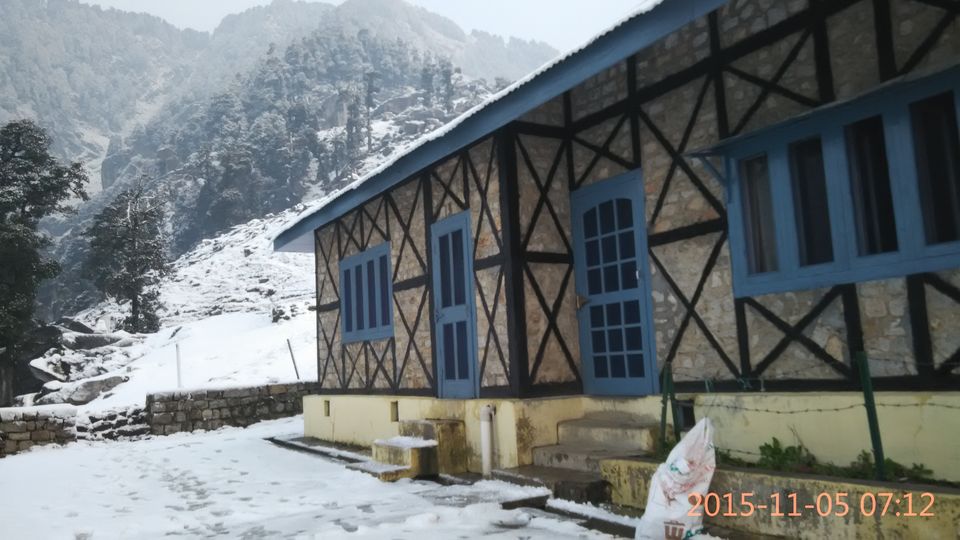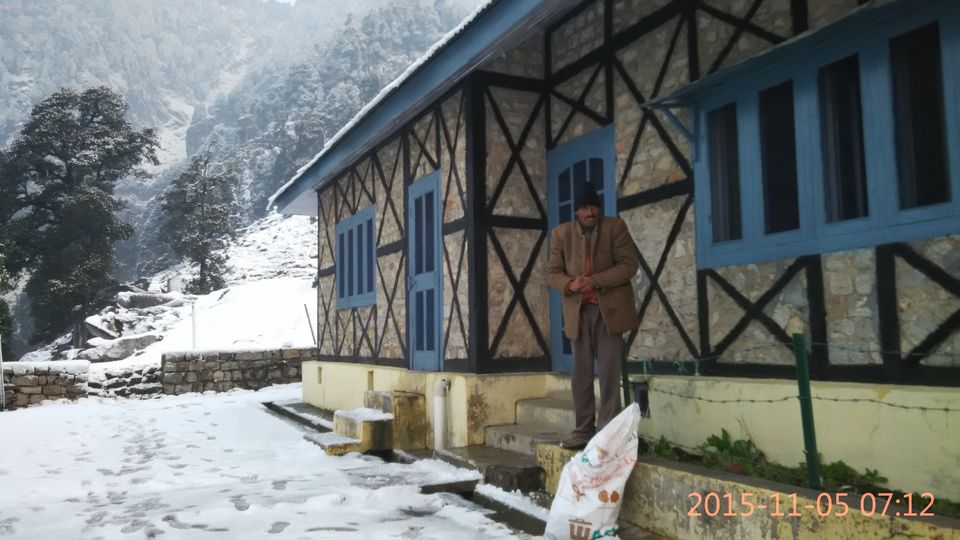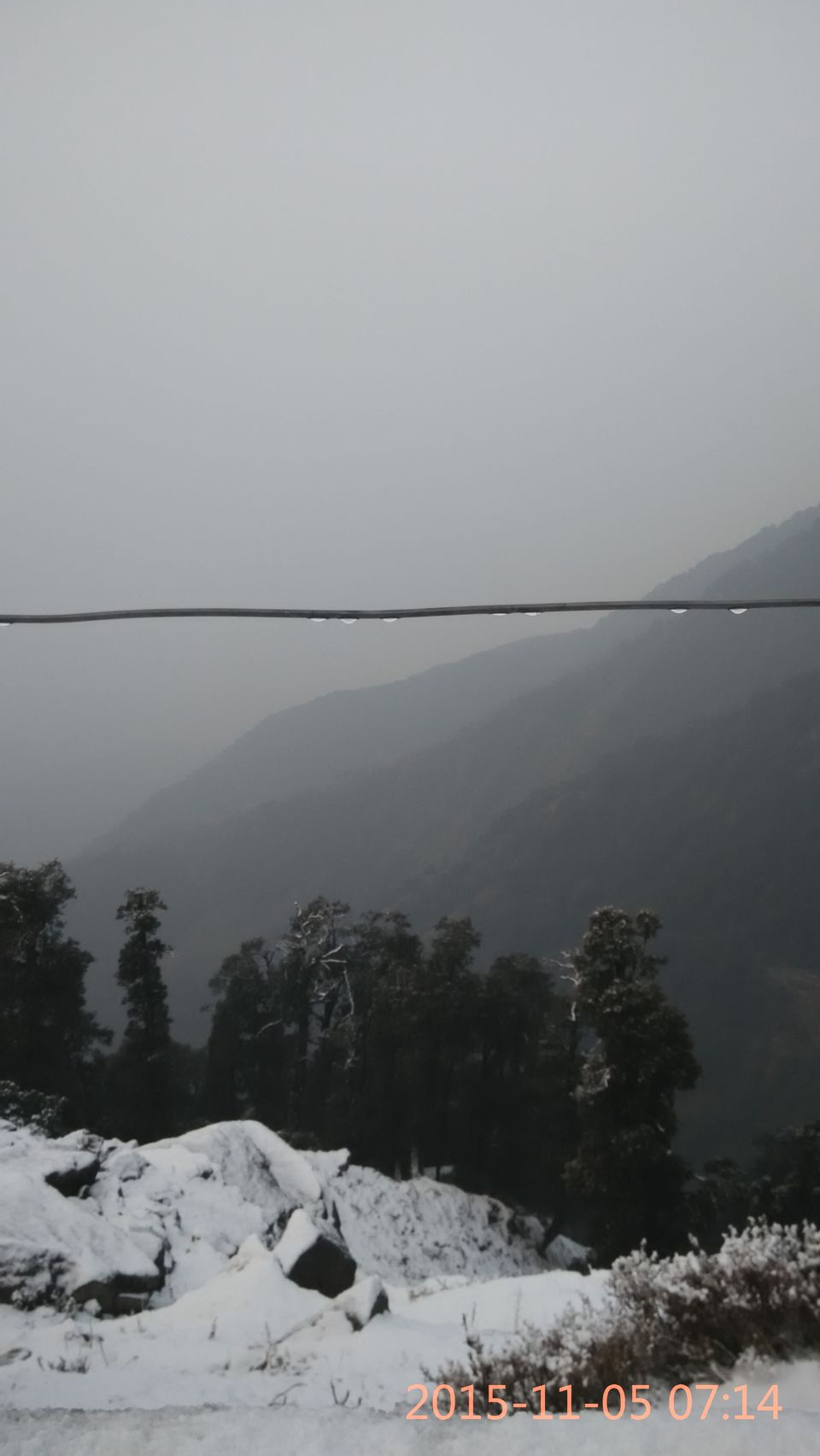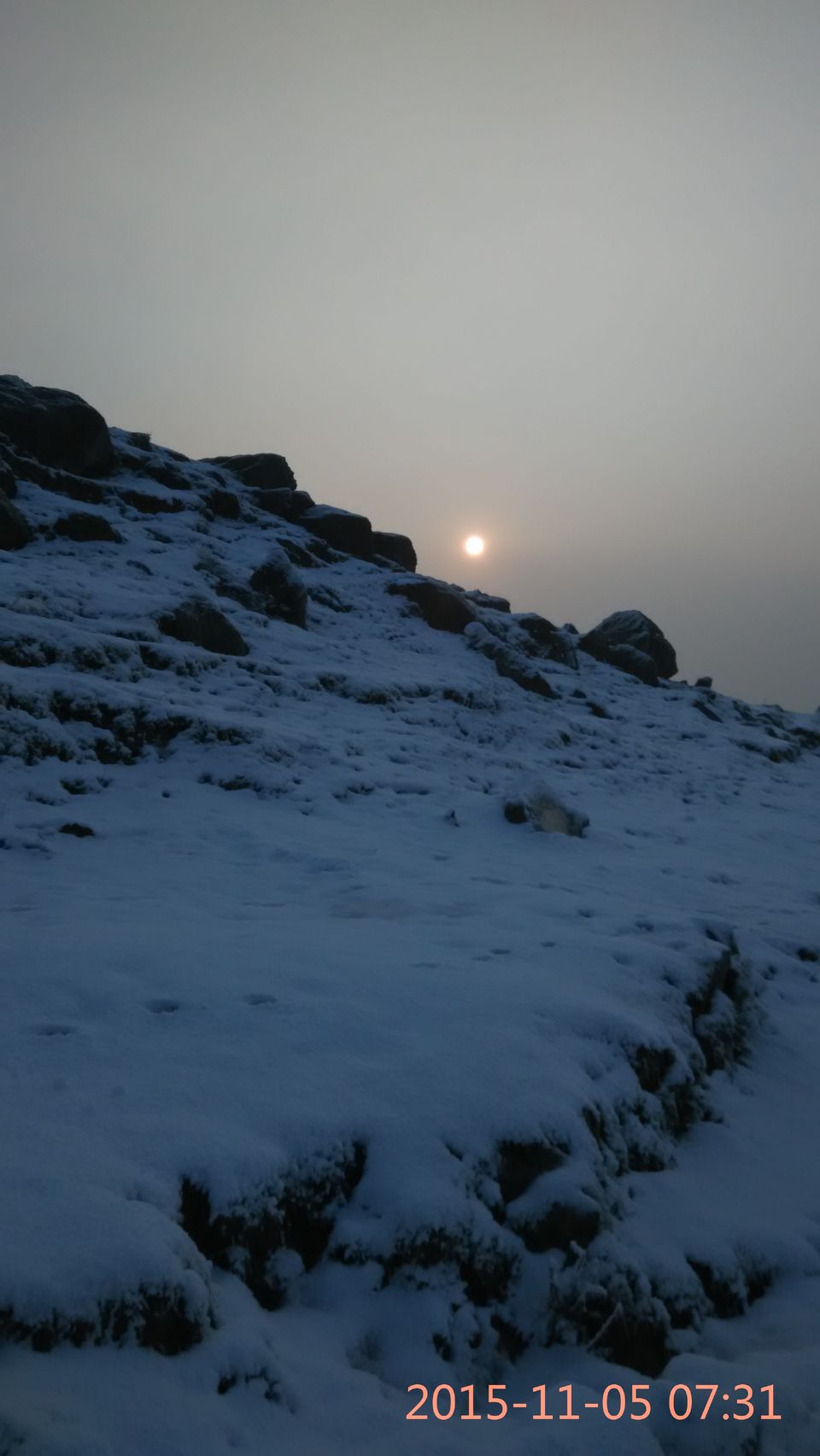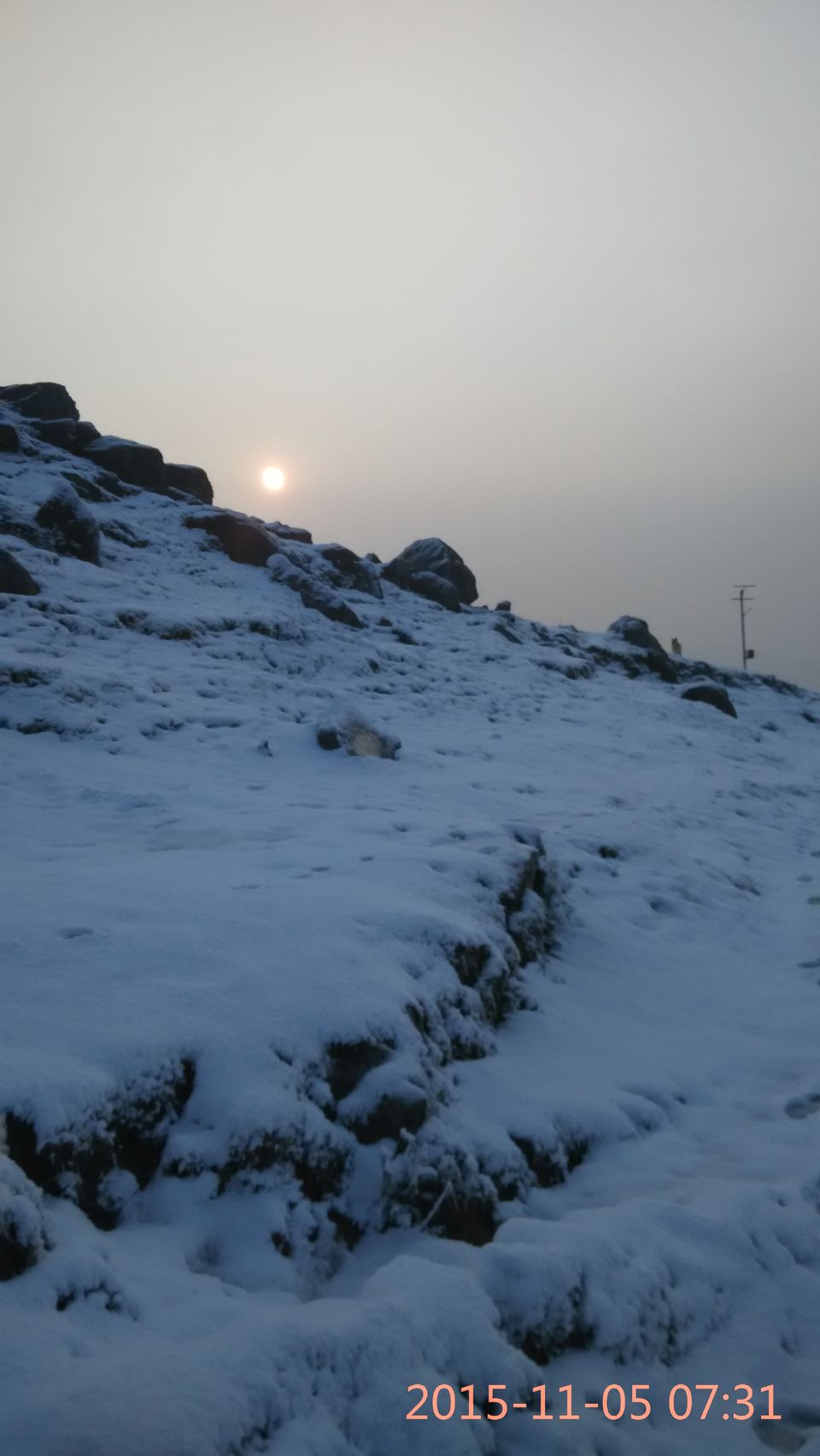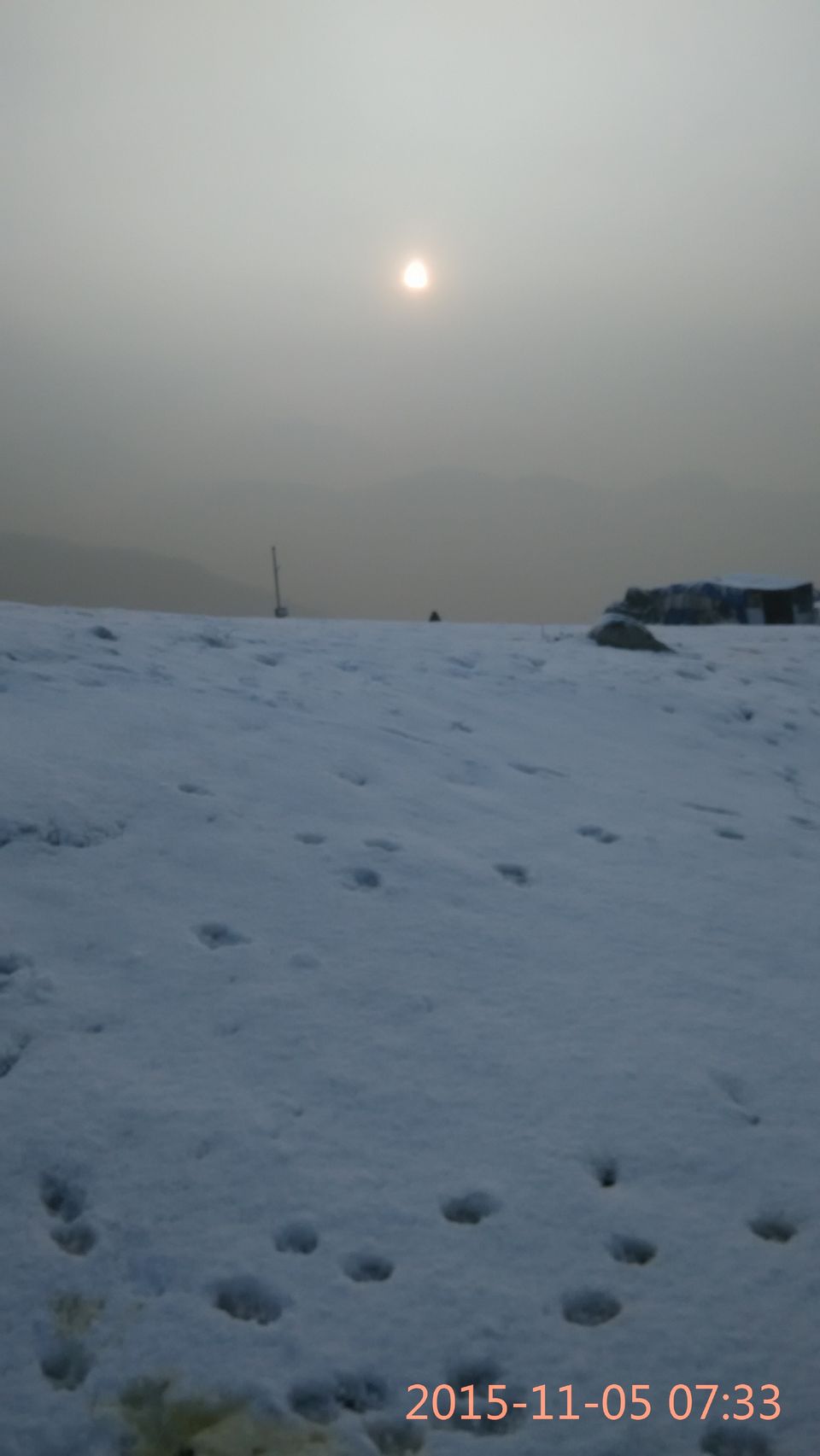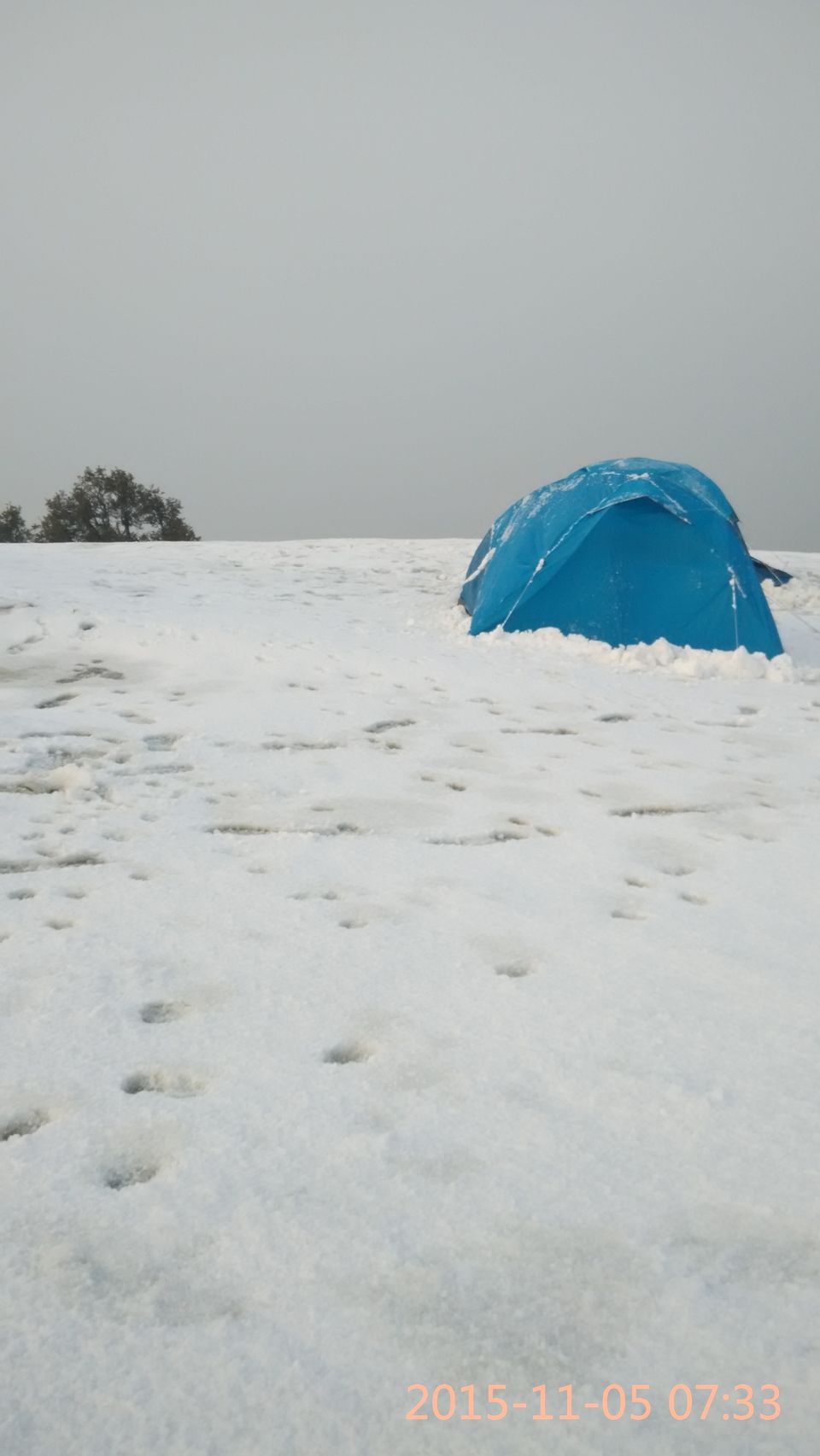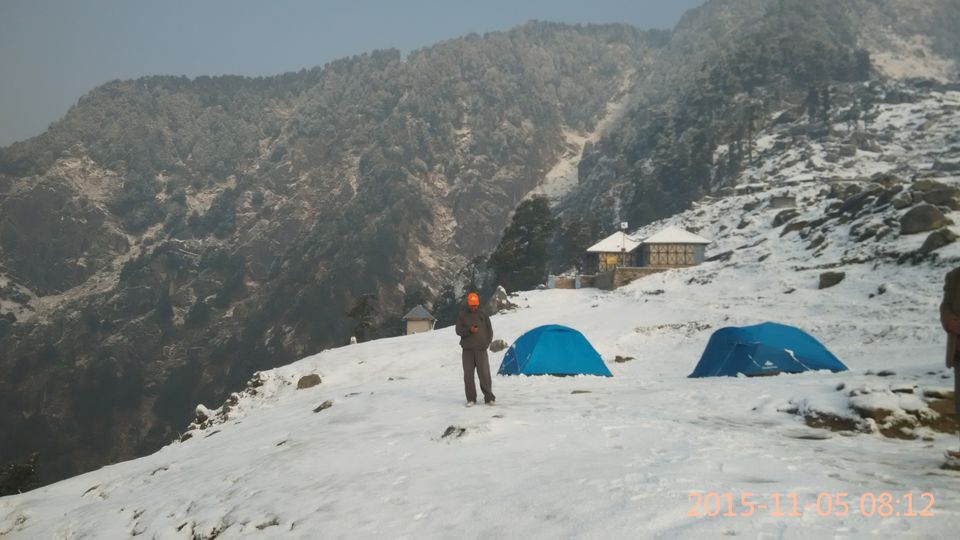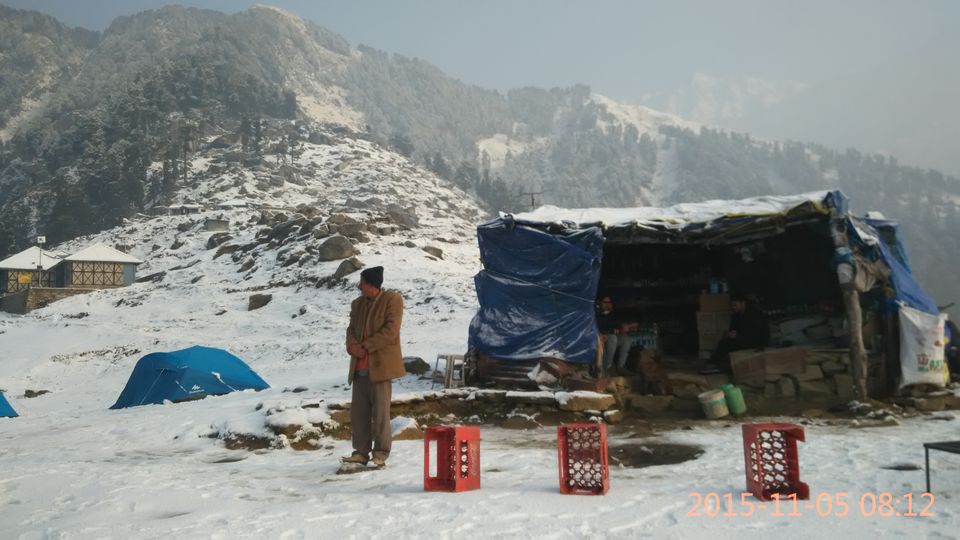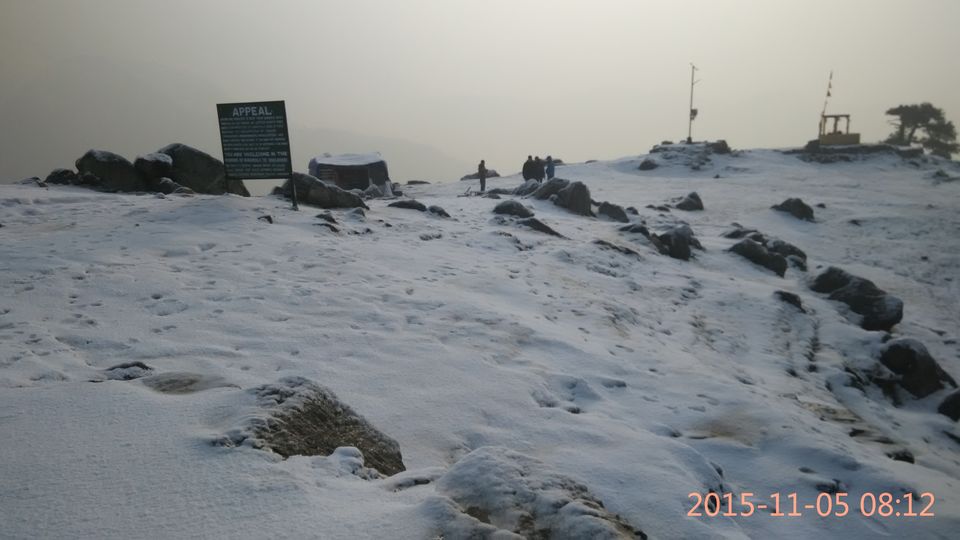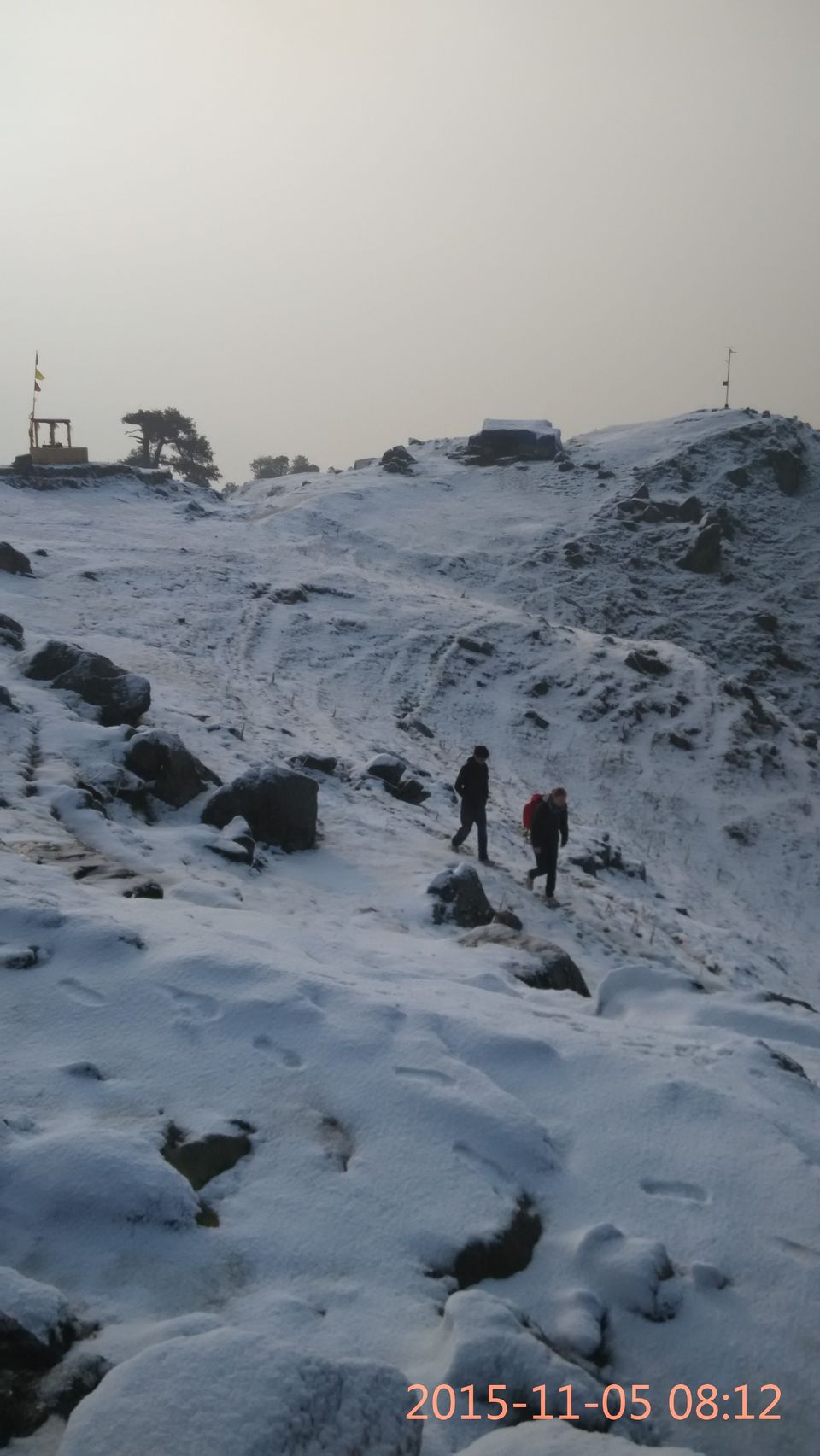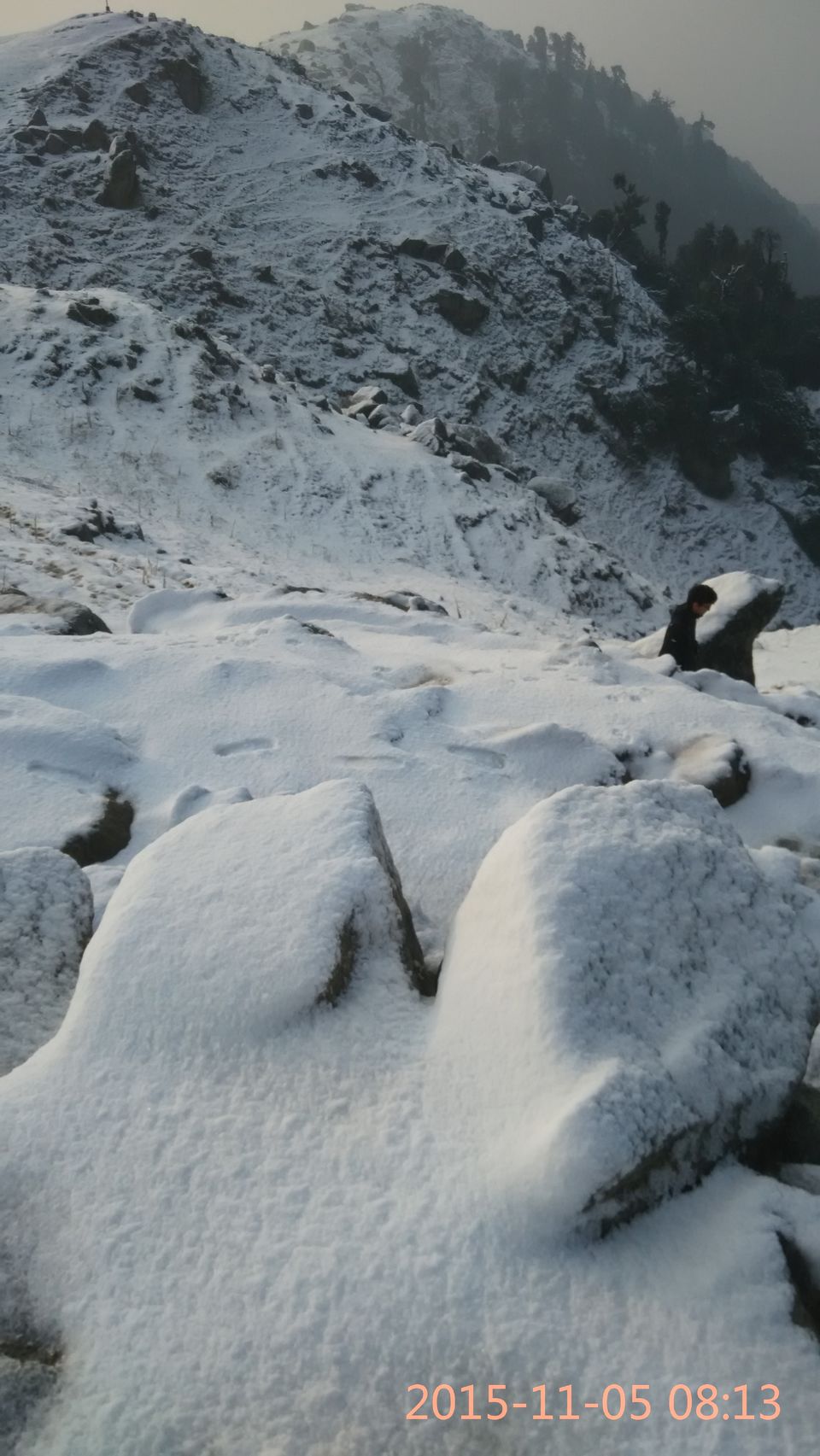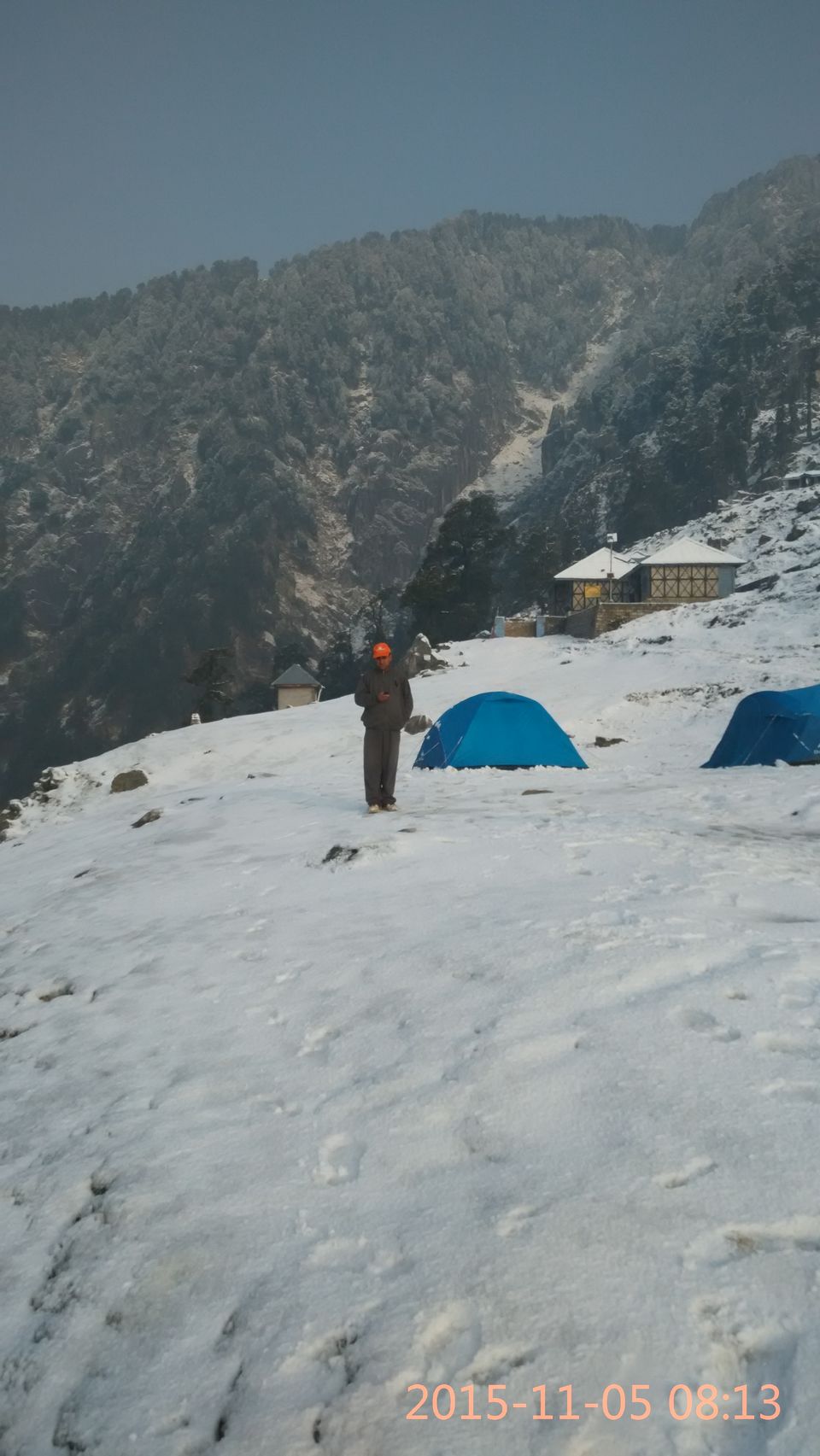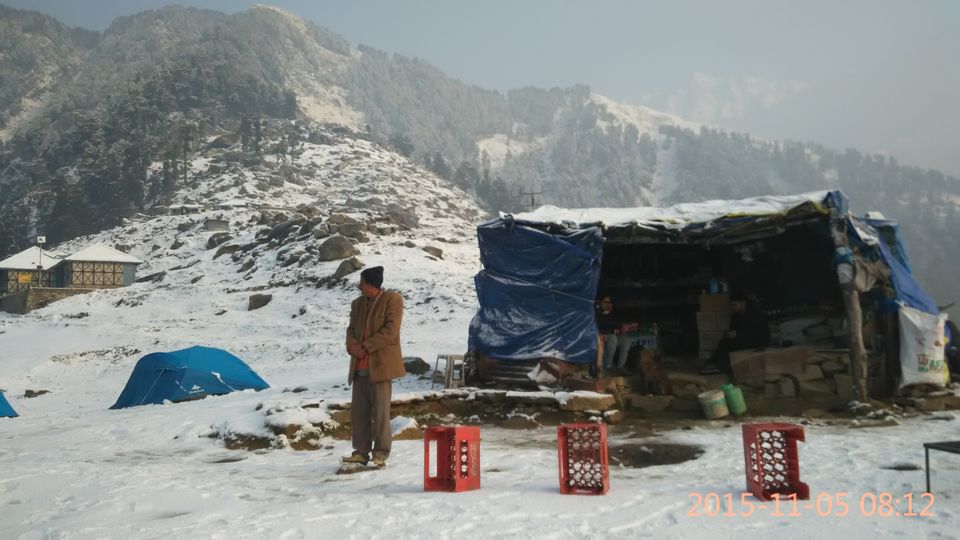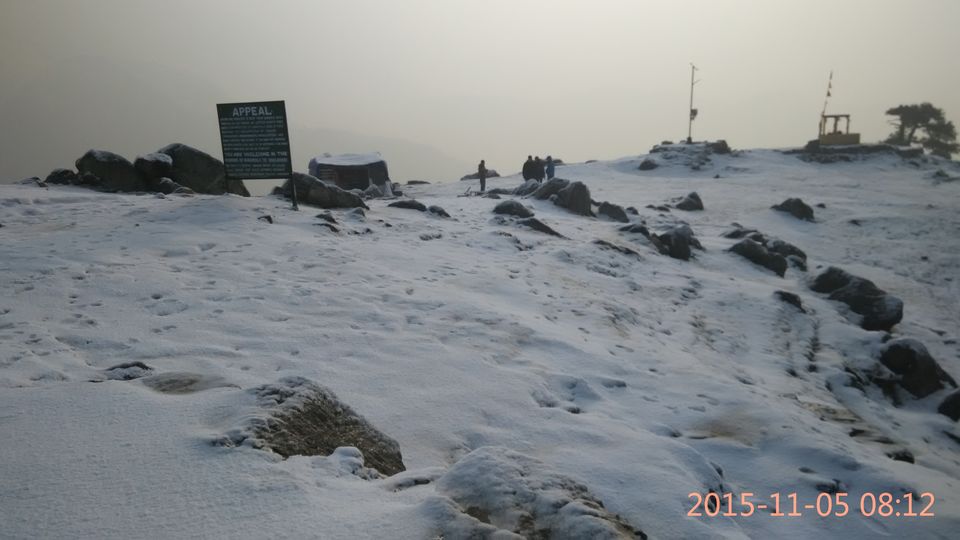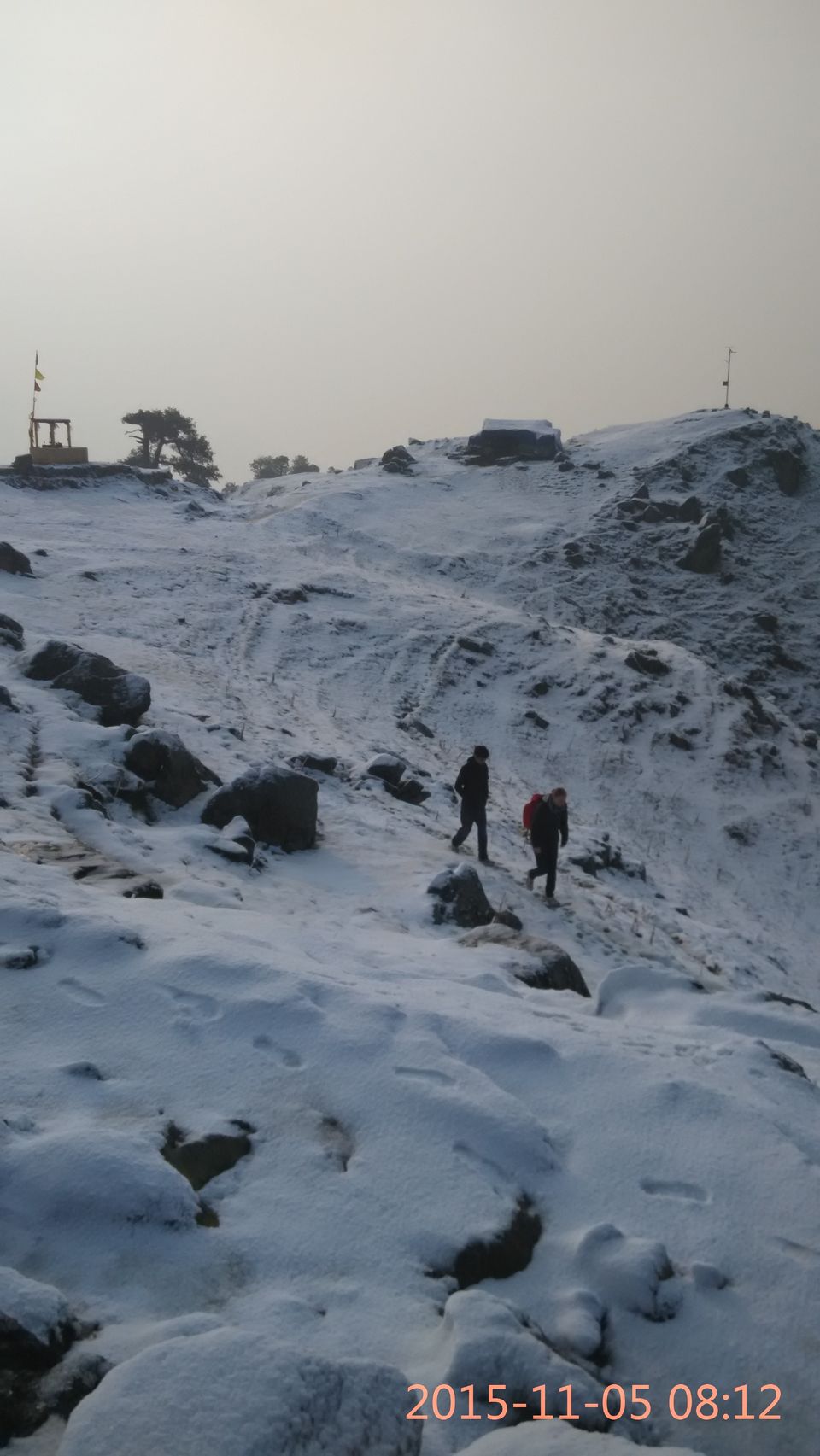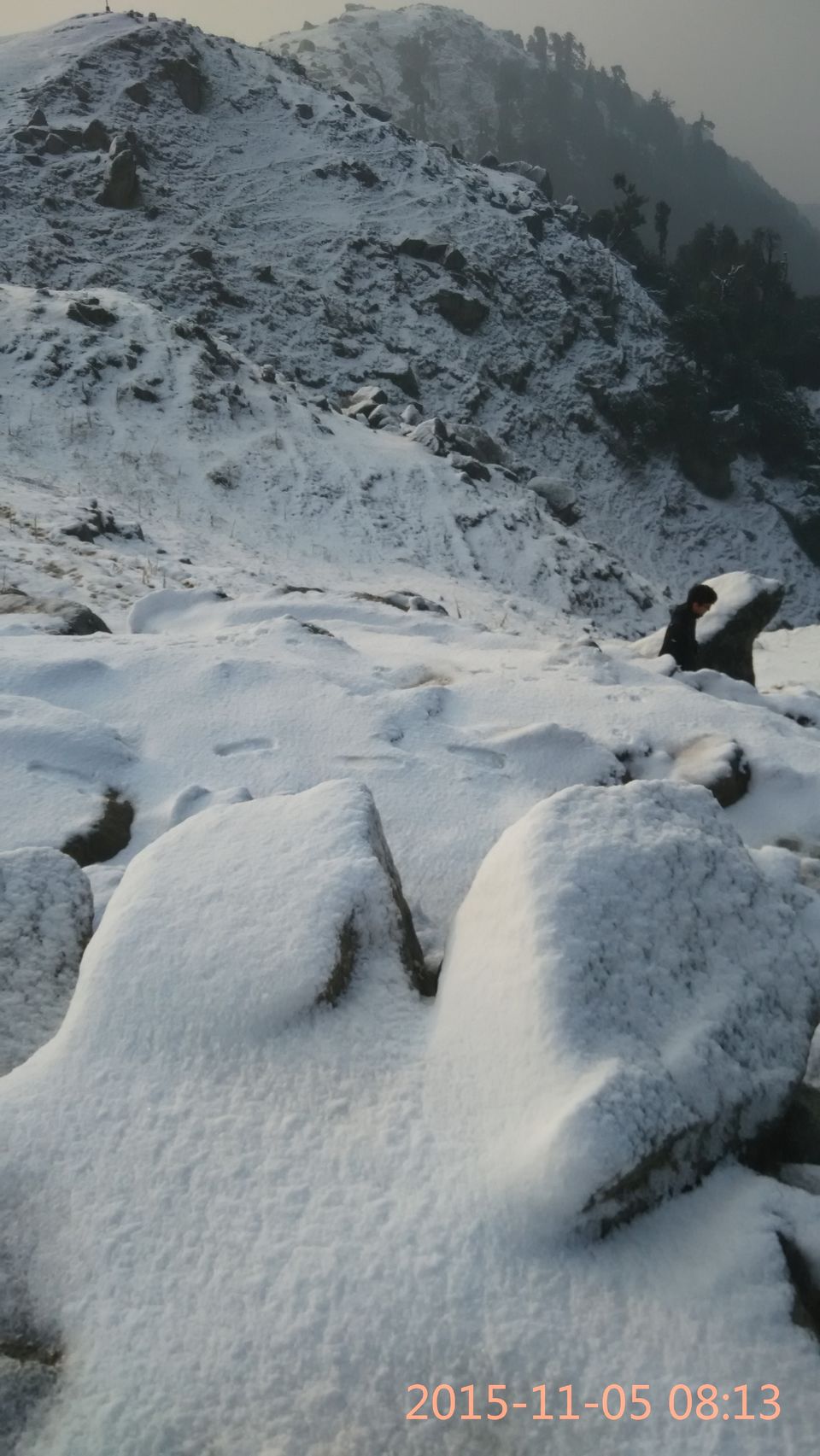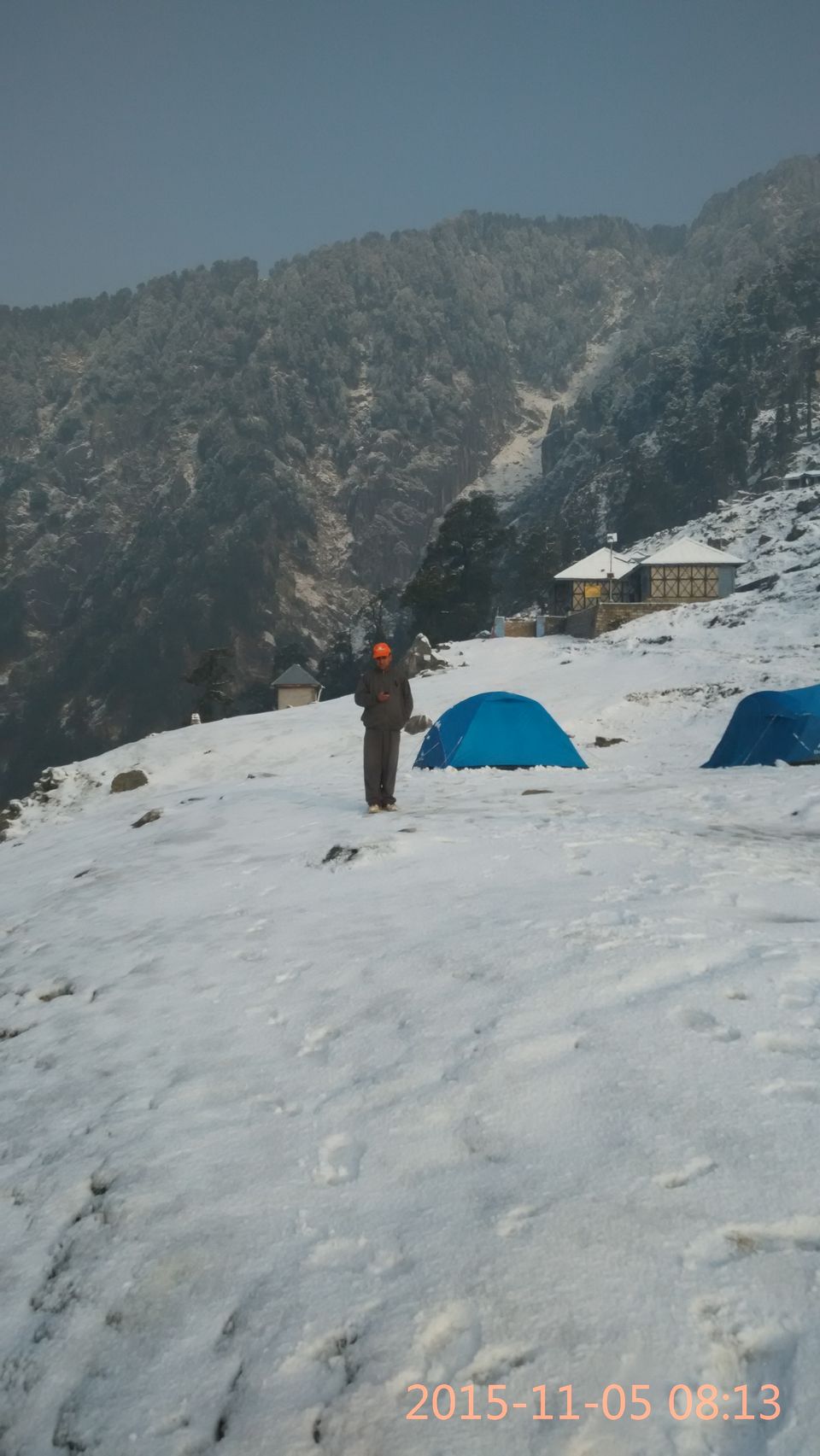 Triund: As it snowed
What more exciting is to wake up to a different set every morning. The same place, but different people and entirely different atmosphere. 
Easy to moderate trek! That's what everyone told me about a trek to Triund. But not when weather is at odds with you. It rained, hailed and snowed!
It was a pleasant day when I started my trek from McLeod Ganj at 12.10 in the afternoon. My mind was void, with no expectations. All I wanted was to trek alone in perfect silence. I met people trekking down from Triund with a fixed smiley on their faces. To my surprise I was the only one going uphill that afternoon. Something was there in the air, something was changing. It was darker than usual. I thought it could be dense forest but even before I could think a tiny droplet fell on my face. The clear sky was changing its course. I could see the dark clouds poking me from above. A sense of fear for the unknown engulfed me.
"I am not an atheist neither religious but all I could recite in my mind were the prayers that my mom taught me as a kid.". 
Few locals were coming down. Two boys who were on their way back to McLeod Ganj from Dhramakot warned me not to go uphill as they said the rain was coming. Even I could see it coming, but I was not ready to give up. Suddenly the skies rumbled; a thunder! And the sense of being all alone in the dense dark forest freaked me out. I am not an atheist neither religious but all I could recite in my mind were the prayers that my mom taught me as a kid. Trees grew taller and there was hardly a ray of light at 2 pm in the afternoon. I had only one mission then. To reach Gallu Devi Temple as soon as possible. That will be the only place where I could save myself from the rains. It began to drizzle. My legs raced to reach Gallu Devi.
May be the Great Lord who is out there controlling everything listened to my prayers. By the time I reached Gallu Devi, it was literally raining. I didn't know what to do and I was stuck. The thought of staying at a private guest house near Gallu Devi made me sick. All I wanted was to reach Triund that evening. I decided to have a cup of black tea from the dhabha there. I was brooding over my steaming hot cup of tea as the sky rumbled over and again. 
To my relief few guys had also taken shelter in the dhaba. A man in the tea stall was taking down their names and addresses in a register. Even before I could ask anything, the man with the register shouted "Madam ab tho upar Jana bahut mushkil hai. Barish tez hone wala hai". As he asked me to write my whereabouts in the register he was shouting "people disappear during treks to Triund. People die at times. Anything can happen and you are a lone girl going up in this rain. If you go missing we only will come searching for you". I was taken aback. Ravi's image flashed on my mind. I never knew Ravi even though I worked with NDTV for a shorter period during intial days of my training. A young chap who went missing while trekking solo to Triund. He was found dead after months. I cursed the man with the register for reminding me of death when I was trekking solo to Triund. 
But at least lady luck was in my favour. Two young guys were planning to go up. They also had a booking at the FRH in Triund. I walked in my pace against the rain and gravity. Gods might have thought that rains were just not enough. Hail storm was next in the line. I was slowly getting drenched. Finaly a respite in view, another dhabha; we took shelter there untill the hail slowed down. Nothing could beat the hot steaming cup of black tea he made for us. We managed to get raincoats and set out our journey in the rain. 
I reached Triund at quarter to five. The rain has stopped. It was as if the rain Gods were teasing me. All drenched and numb I walked towards the fire which was lit up near Suresh's dhabha. He invited us to sit near the fire…It was then that I looked around, the majestic Dhauladhars with three peaks gazing ardently. The sky was clear by then. I couldn't believe that it was the same sky I saw couple of hours back.
I made my way to the FRH to meet Baisakhiram, the caretaker. An old man with Himachali accent greeted me. All I wanted was a good hot water shower. My dreams were crushed in a split second as Baisakhiram shouted in his normal voice, "madamji yahan na paani hai, na bijli!" It took at least 5 minutes before the whole story doomed upon me. There is no water or electricity up there in Triund. I was surprised that even the FRH Superindent did not give me a hint. I opened the washroom and to my surprise there was no pot! While I was seraching for a separate toilet, Baisakhiram came back with candles and a quarter bucket of water. Noticing the exclamation and question marks on my face, Baisakhiram told me, "madam sab kuch bahar hi karna padta hai!" His sheepish smile lingered on as I was still recovering from my shock and embarrasment.
"One of the guys came upto me and asked, "How difficult is it to trek all long as a girl?" I woke up from my thoughts and looked at him surprisingly. All I could ask back was, "How do I know how easy it is to trek as a guy?"
It was getting colder. The rains were back. It was hailing as well. And all I wanted was to jump into the bonfire infront of Suresh's dabha. A group was already sitting around the fire. Typical Delhi ke launde! I could figure that out from their accents. There was not even a single star up in the sky…as it has been portrayed all the while in trips to Triund. I was brooding on piece of rock that I found on the edge of the hill. One of the guys came upto me and asked, "How difficult is it to trek all long as a girl?" I woke up from my thoughts and looked at him surprisingly. All I could ask back was, "How do I know how easy it is to trek as a guy?"
During the dinner everyone was up there and I spilled the beans to that same chik who asked me about trekking as a girl. All because he was asking too many questions. I just wanted to get rid of him.  I was such a fool to think that he would keep it a secret. Yes! My birthday was just a few hours away. I decided to go back to the FRH as it started hailing badly.
I woke up earlier than usual the next day. It was only 6 in the morning. I peeped out through my windows and I couldn't believe my eyes. I rubbed it once again and looked outside as if I have woken up in another time and place. All I could see was a perfect white. The large snow plate fell down from the FRH rooftop. I got up from the bed and rushed outside.
It had snowed! It snowed all night. Fresh snow everywhere. It was an entirely different Triund. A pleasant birthday surprise from the Mother Nature! It was indeed a shocking surprise as I was not expecting snow during this trip. I screamed aloud, "Baisakhitramji…" "Haanjhi madamji…."! He retorted back in his Himachali musical accent…He greeted me with a cup of steaming hot black tea. "appy buddy madamji"! As I opened my mouth wide in surprise, he said "sabko pata hai!" Yeah! I was such a fool to think that the guy could keep the secret. As I reached Suresh's dhaba for a snowy breakfast, a bunch of presents were waiting for me from all those strangers whom I met the last night. I was so humbled by that kind gesture from a group of strangers. May be human beings are kind! The group of guys whom I met the last night came up to me and said that it started snowing from 3 in the morning and it was snowing since then. All those who were staying in the tents rushed to the FRH due to heavy snow. They even told me that they wanted to wake me up at 3 am to wish me birthday but they didn't as they couldn't figure out my room. I smiled back.
Everybody was packing up and getting ready to leave. It was dicey to climb down as it was still slippery in the morning. All of us were taken aback by the sudden change of weather. But I was still not ready to leave. All I wanted was to go up further till Indrahar Pass. It was a long wait thereafter, a long wait for my local guide who was supposed to come up to Triund that day morning. Suresh had already warned me that it was difficult to climb up till Indrahar since it might have snowed heavily up above the hills that day. May be my guide would not turn up. But I decided to wait. 
Triund was deserted except for few locals. I found my spot up on a rock up hill facing the mighty white Dhauladhars all clad like a young new bride with fresh snow. Now the long wait I didn't know till when!
-       To be continued
Its an experience in itself to stay in a place where there is neither electricity, water or a toilet. You get to learn how people used to live in jungles once upon a time.