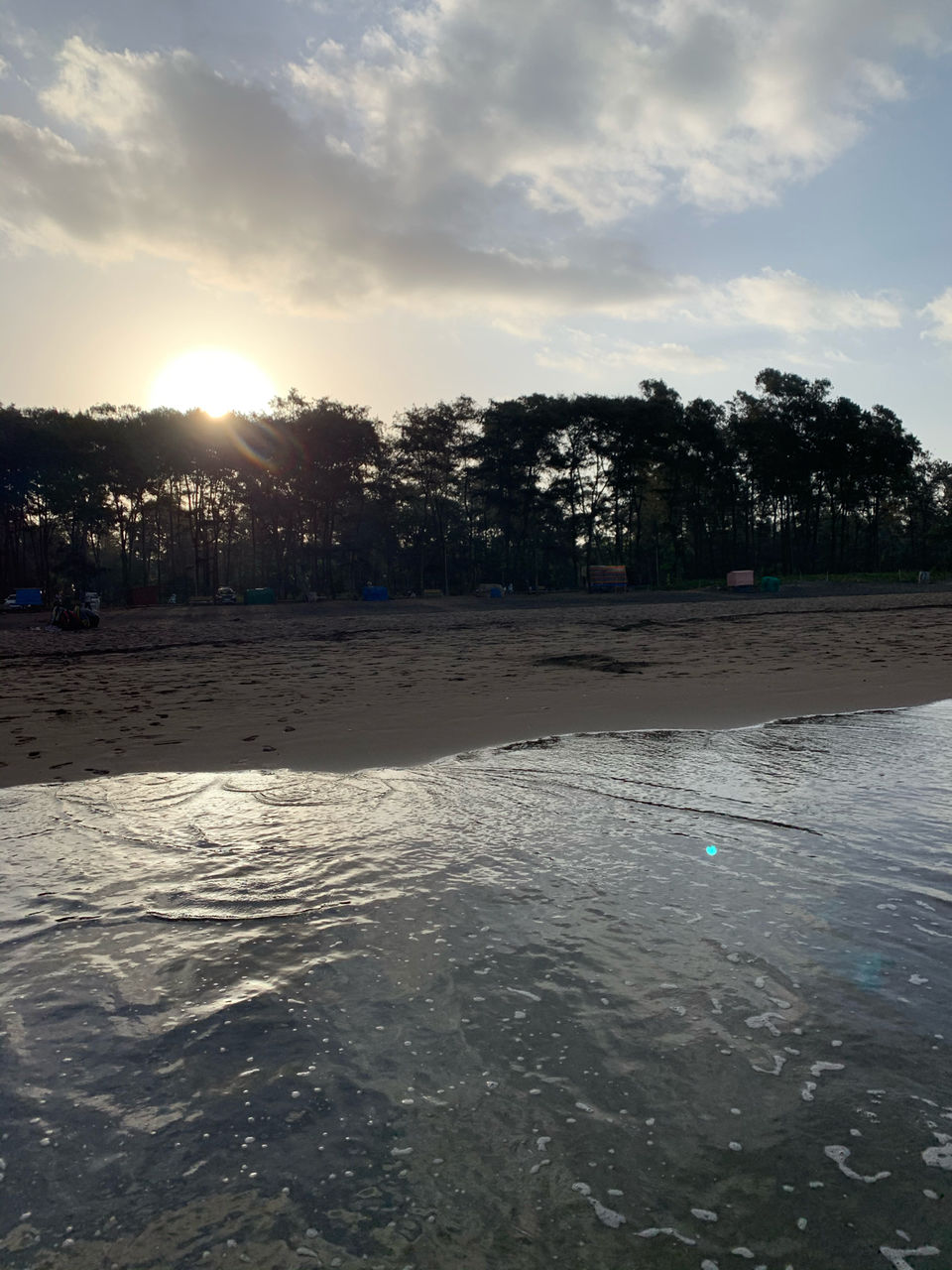 Pune to Ratnagiri
Long awaited destination- Ratnagiri, also known as port city on Arabian Sea Coast situated in Maharashtra.
Well, the trip started on a Friday night from Pune by boarding a night long sleeper bus journey to Ratnagiri. Excitement of being on a beach next morning made our 11 hour long journey smooth and comfortable.
The bus dropped us at Rahata Ghar, from where we took an auto to the nearest beach situated to our hotel. It took us 15 minutes to reach Bhatye Beach! A beautiful 1.5 kms long and straight beach with mesmerising view of Arabian Sea waves and sun rays filtering on sand from the trees behind. As it was around 8A.M. in the morning, beach had many localities involved regular morning activities including running, cleaning, playing with their kids, playing cricket and so on making the beach lively. All this motivated us to walk through the beach and reach our hotel which was around 2kms from the beach.
Kohinoor Samudra Beach Resort situated on the plateau on the other side of the beach, connected via a staircase. The resort was full of facilities which came in handy like swimming pool, games room, infinity sea lounge etc. After walking all through the beach and climbing up the stairs, we were welcomed with a special drink named Konkan sharbat. The room was spacious enough to accommodate 5 people. Here we welcomed Tan lines by stepping into the swimming pool on a sunny day.
After all this fun and lunch at the hotel, we were all set to explore other places. Starting from White Sand Beach which took us 20-25 mins to reach from our hotel, we also visited the Thiba palace and ended up at the beautiful Mandavi beach by the evening. The beach offered us few activities like horse riding, boating. It was just a place to sit and spend the evening enjoying the waves, a beautiful sunset and perfect view to complete the evening. Thereafter we headed towards our hotel for a lovely dinner at the infinity sea lounge.
Morning started with a bright sunrise with the view of Arabian Sea waves playing 'kabaddi' with the beach sand. Once again swimming pool was an appealing attraction increasing our Tans.Resort offered us rental bicycles and some games like table tennis, volleyball, snooker. Resort's infinity lounge gave us a view of whole Ratnagiri city including Ratnadurga Fort, Ratnagiri lighthouse, Gateway of Ratnagiri, Mandavi beach, Bhatye bridge, Bhatye beach.
Swimming, cycling, games including breakfast and lunch at hotel we decided to grab some restand move towards the local market of Ratnagiri as we also had to board the bus back to Pune. We checked out from the hotel early evening and it took us 15-20 minutes to reach the local market near to our bus stand. We roamed, we ate some local food. Gateway of Ratnagiri situated at Mandavi beach was just a few meters away, so we decided to enjoy the evening there and come back for the bus later on.
We had some 'nariyal pani' and fresh corns at the beach with the cool breeze. Alas, in another 2-3 hours our weekend came to an end and we were in the bus back to pune.
There is more to explore in Ratnagiri, but this much sounds good for a weekend holiday! Visit the amazing place and experience the beauty...