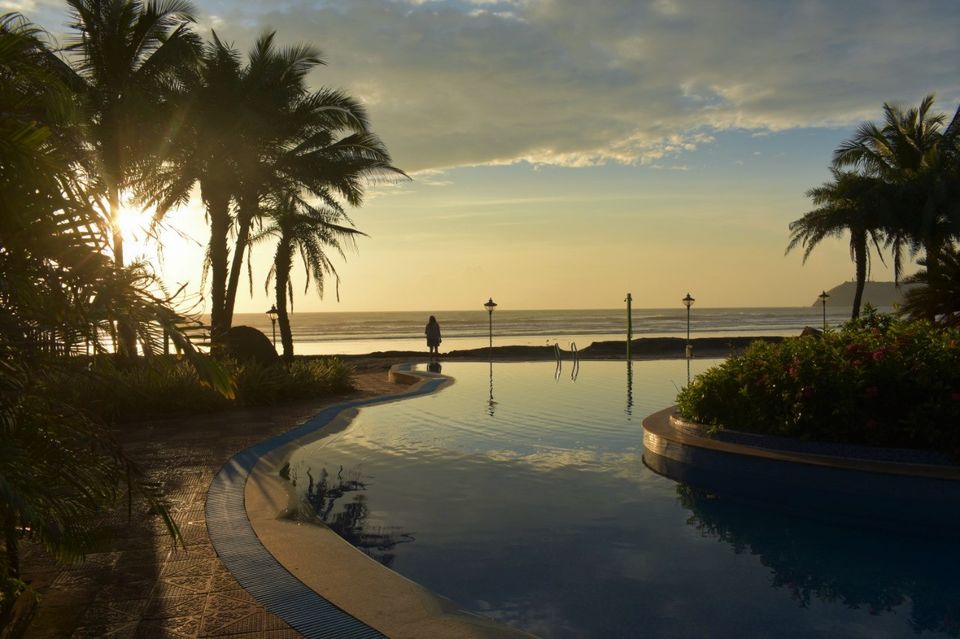 Fancy vacationing in a port town in India, with an oceanic shoreline of the Arabian, pretty cottages, a 12th century fort & a lighthouse! Yes you guessed it right; Ratnagiri is a tiny hamlet that packs the punch of many coveted European destinations with its glorious heritage, tranquil beaches, thrilling rides climbing a fort and a spectacular lighthouse deck!
The breathtaking beaches
The Ganapatpule beach shoreline extending up to the Bhatye beach and beyond, can easily contest for one the best beach stretch in India, with its vast expanse of clean blue water and gorgeous waves breaking into huge mists as it hits the hill and rock formation. If you want to lose yourself in such wild waves, take an afternoon walk on the shimmering beach and you will never realize how time vanishes away.
What strikes you most is how clean and pristine the beaches are, as the surf laps you up in its cool waters and you never feel tired of the incessant tide. Such candid moments are a delight to capture and one that stays forever in the family album.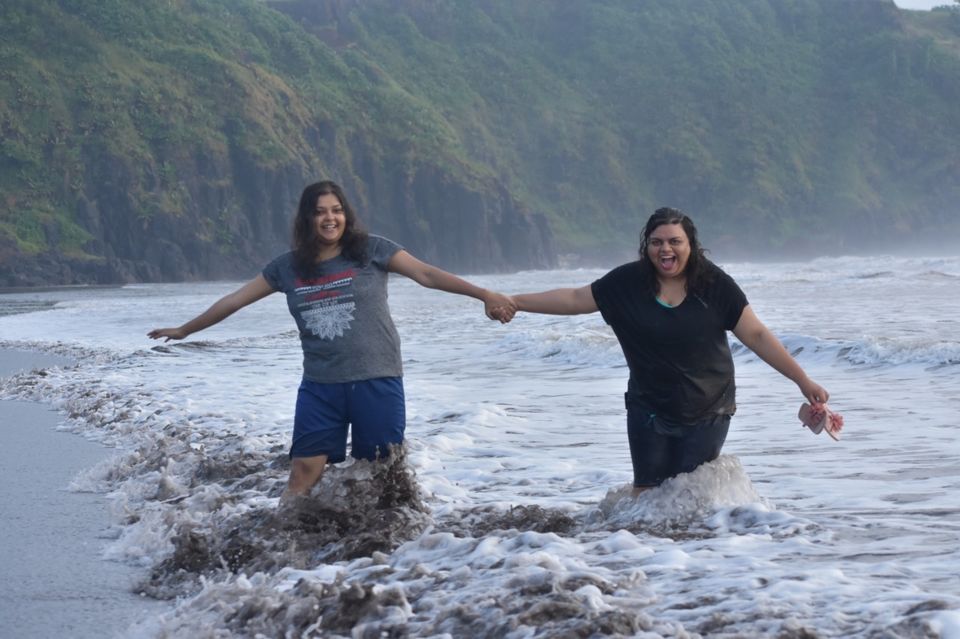 Being a small town and famous for tourist influx, you need to really book in advance for properties that are bang on the shoreline to enjoy your stay. For our perfect Diwali vacation last year (2019), I had to reserve my stay almost 6 months back to get the preferred property and rooms. I recommend staying at Ratnasagar Beach Resort, a sprawling beach-side resort property, that boasts of several private cottages and a beautiful pool to augment the sea-view (a major highlight of the trip). It has range of cottages, depending upon the architecture - from couple-sized standard rooms to suite-style family arena. However, only the Standard & Premium cottages are listed online for sale; for family cottages (Arabian rooms) you need to contact staff directly. The resort also courts a sea-side dining restaurant (and a separate bar area), where you can sip your beverage or enjoy your meal watching the quaint waves in the afternoon or the kids splashing in the pool. We were also pleasantly surprised to learn that the head-chef was a Bengali cook (just like in Coconhuts, Neil Island), who treated us to authentic Bengali Mutton Kosha & a delicacy called Aloo Posto (a rarity in the land of Vada-Pav & Chikki)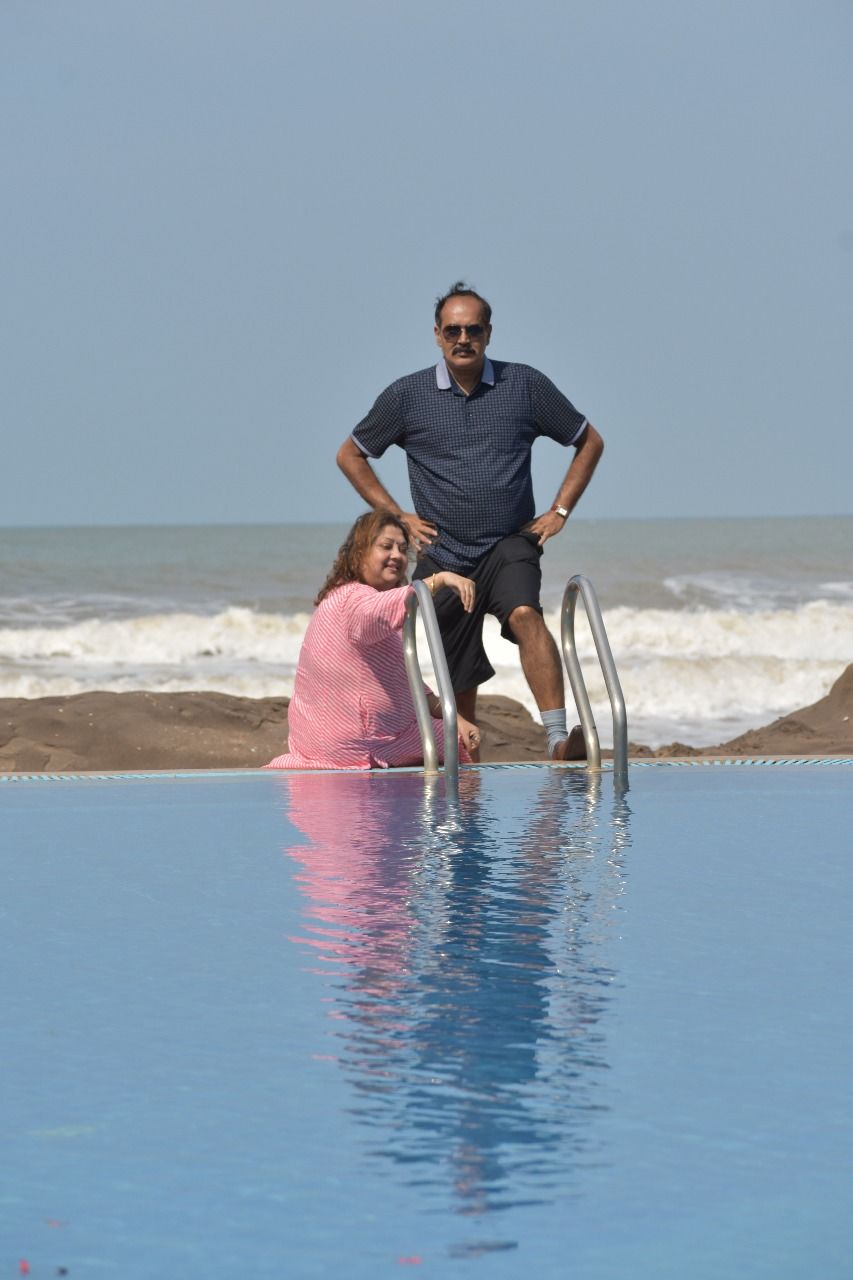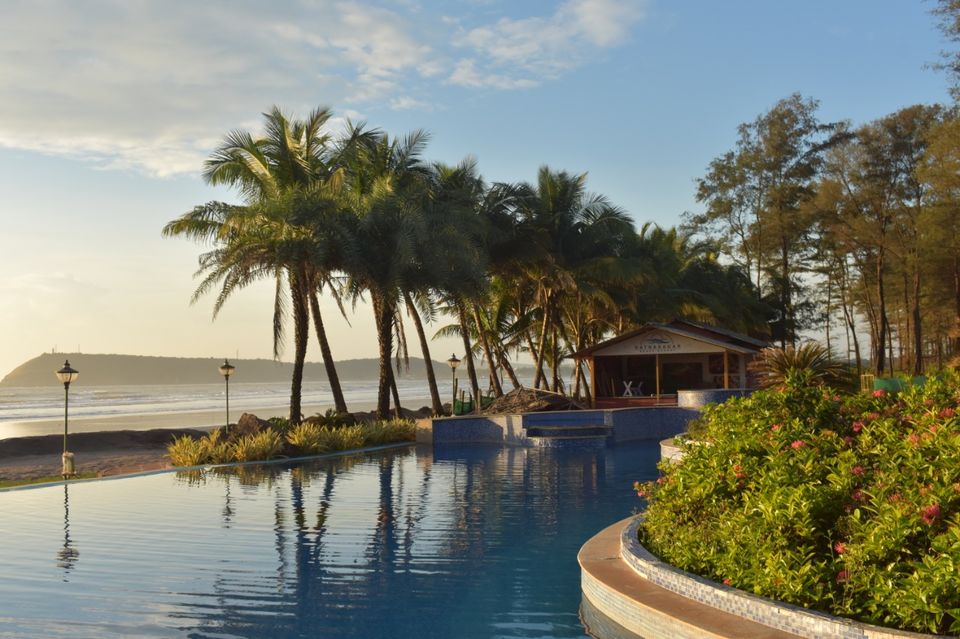 Family Time
Ratnasagar Beach Resort, offers you the charm & convenience of an excellent family retreat, in the backdrop of the best of Maharashtrian coastline, which is only 330 kms away from Mumbai. If you want to get lost from the bustling metropolis and shed the stress of professional bindings, Ratnagiri will offer you ample opportunity to relax and reunite with your family and friends for great moments of fun, laughter and joy. If you are interested in sightseeing, you should definitely head for the Fort & spiral up to a fascinating view from the Lighthouse.
The Ratnadurga Fort
The Ratnadurga Fort (also known as Bhagwati Fort) is an impressive bastion that provides you a unique vantage point to observe the sea on all four sides, which was built in the 12th century. It's not-so-high altitude makes it easily accessible by road and opens up to a breathtaking panorama of the sea, extending way up to the horizon.
Lighthouse - out of a novel
The lighthouse is open for tourists, everyday in the calendar from 4 - 5 pm and offers spectacular views from the top deck. If you have a camera you need to pay extra 20 bucks for those special clicks. Entry fee is only INR 10. From the top, the gusty sea wind will literally blow you away, as you watch in awe the visual marvel of the entire coastline of Ratnagiri and relish the sunset that is equally magnificent.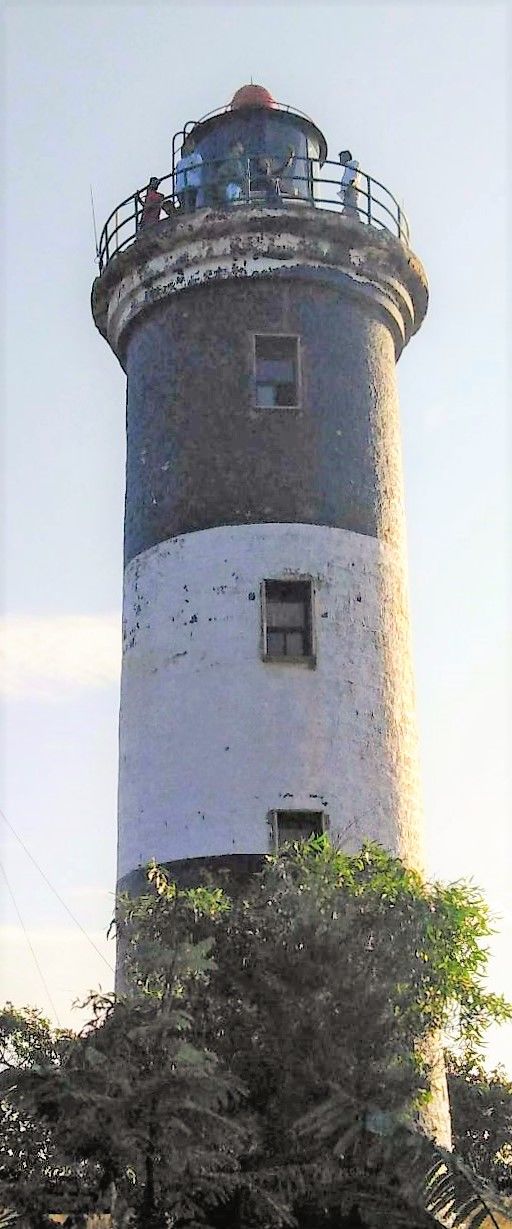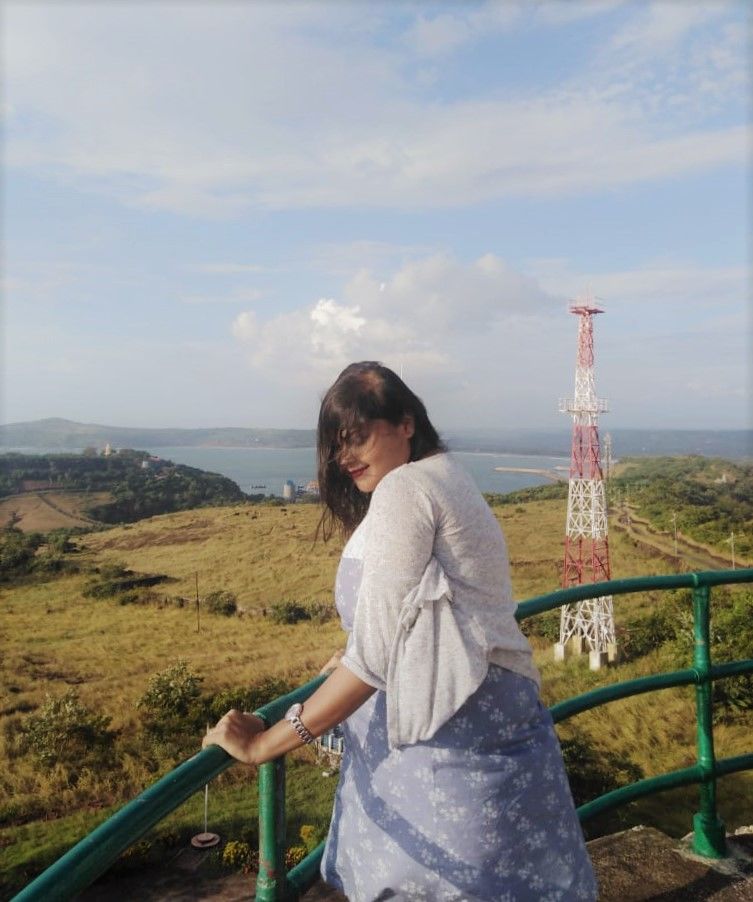 Finally the awe-inspiring sunset
On really fortunate days, when Sky-Gods are happy, they can paint the horizon was hues of heavenly orange that is a visual spectacle and you wish the sun never sets on the mystical beaches.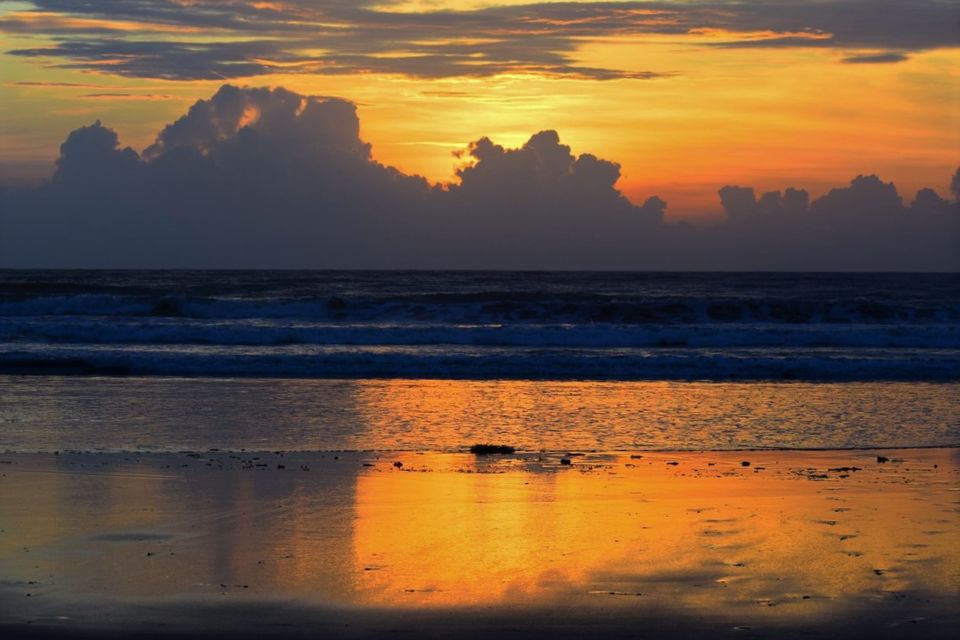 The magical Arey Ware beach
This short trip is not over yet, as just 30 kms away from Ratnasagar, is a crescent shaped twin beach of Arey & Ware formed ages ago as a convergence of mountains into ocean. This enormous expanse of oceanic biodiversity, is not only a geological wonder, but a heavenly strip on earth that gives you breathtaking peek right into the heart of the ocean. The pre-monsoon periods of low tides before twilight has the water receding till the glorious confluence of both the waters, and you feel lost in yourself and in the company of your loved one (and some intrepid crabs & crustaceans, straight out of the evolutionary biology books, camouflaged in the white sands, peppered with numerous sand-holes which they call their homes)
How to plan your trip?
Ratnagiri is very well connected by rail & road. There are a slew of AC Superfast trains - from Rajdhani, Duranto, Shatabdi that run the Konkan line from Mumbai depending upon from where you board. Regular Volvo-Bus service from the city is the alternate option that ply overnight to reach Ratnagiri by morning hours. If you are fascinated by beach-side cottages, I recommend you really enquire and book minimum 3 months prior to your trip as there are only a handful such properties (another good property being the MTDC beach hotel in Ganapatipule)
If you are looking for a short weekend trip from Mumbai/ Pune; one filled with memories of joy, exploring some of the best beaches of the Konkan, look no further. Ratnagiri with its verdant landscape, beautiful beaches & definitely a treat for sea-food lovers will enchant you. If you are on an extensive holiday, you can also explore the nearby talukas like Chiplun, Dapoli, Guhagar, Khed etc, each with its exquisite scenic beauties of Maharashtra.