Ever been to a place where there's no crowd, uninterrupted silence, and melodious waves - combined with all the mind-blowing water sports to indulge you in the divinity of nature? Have you?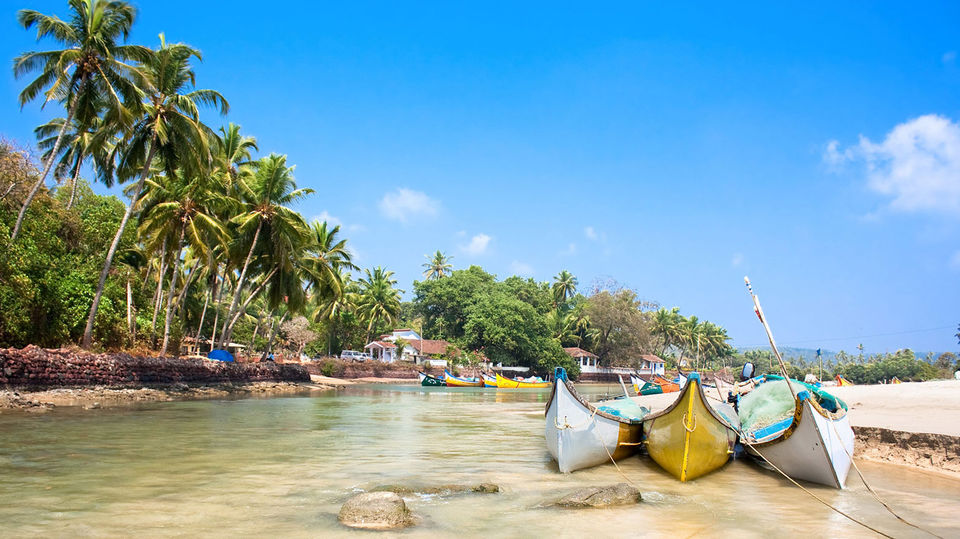 Popular for clean waters and serene ambience Tarkali Beach is undoubtedly the cleanest and most peaceful beach in the Konkan region. This is the ultimate paradise for travellers especially beach lovers looking for unexplored places. This place gives you the best of all in that one trip.
Location:
Tarkali is a coastal place between Kolamb Creek and Karli river in the South Konkan region. It has lush green Sahyadri Mountains on one side and the blue Arabian Sea on the other. The place is surrounded by coconut and betel trees and is one of the safest beaches in the Konkan Region.

Places to visit nearby:
Visit Sindhudurg Fort: This was built in Portuguese architecture style by Chhatrapati Shivaji. You can find impressions of the hand and foot of Chhatrapati Shivaji there.
Tsunami Island is situated 8.3 from Tarkali via Devbag Sangam Road.
Malvan is situated 6 km from Tarkali which are famous for cashew factories and fishing port.
Padmagad Fort is 2.3 km to the northwest of Tarkali.
Rock garden Malvan: You can see the beautiful colony of corals at the sea bottom here. These colonies are believed to be 300to 400 years old.
There are several beaches nearby such as Achara Beach, Tsunami Island Beach, Devbagh Beach, Chivla Beach, Vengurla Beach etc.
Activities to do:
Houseboats of Tarkali give you the feel of Kerela backwaters and Kashmir's Dal Lake.
Numerous Water sports activities Parasailing, Scuba Diving, Snorkeling, Banana Boat rides, Jet Skiing, Bicycle Rides, Ferries etc.
Scuba Diving: India's first integrated and largest scuba diving centre, the Indian Institute of Scuba Diving and Aquatic Sports, is located here in Tarkarli.
Dolphin Spotting is a great fun activity while sailing through the sea.
Underwater life exploration includes corals that are 300-500 years old.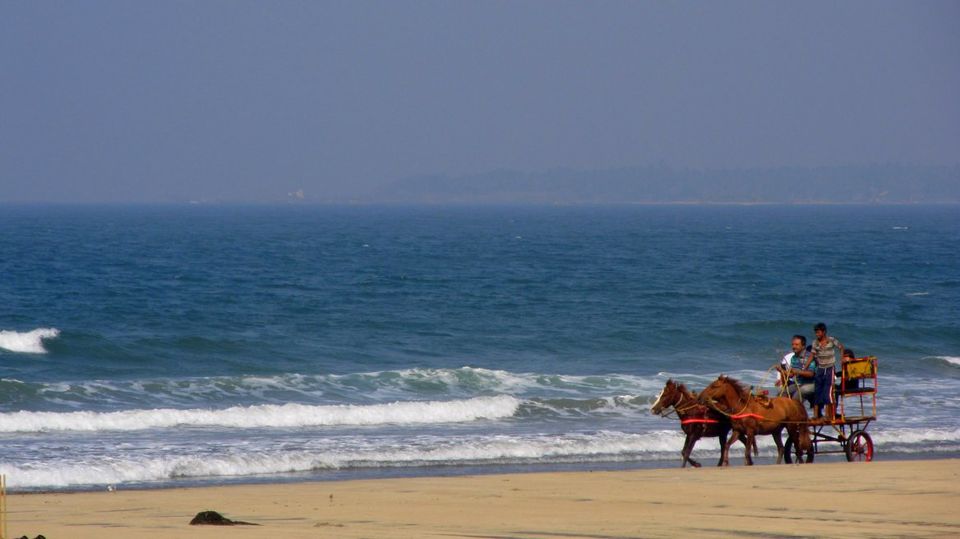 Where to stay:
MTDC Resort: This resort is right by the secluded beach where you can enjoy your peaceful holiday. It is hardly 6 km from Malvan.
Accommodation per night: 3000 INR
Tropical Cabanas: These are luxury wooden cottages in Tarkali giving you mesmerizing sea views. Great place to rejuvenate and connect with mother nature.
Accommodation per night: 3500 INR
Sagarika Beach Resort: Location is very close to Tarkarli beach. Has easy access to Devbag beach, Sindhudurg fort & Malvan.
Accommodation per night: 4500 INR
Blue Sea Resort: Well-kept area in the heart of Tarkarli, Blue Sea Beach Homes guests enjoy peaceful accommodation just a few second walk to Tarkarli Beach. It is a traditional, clean and friendly resort in Tarkarli located in Malvan taluka.
Accommodation per night: 6000 INR
Funtastico Beach Resort: The beach is surrounded by scenic views of white sand, Tarkali beach.
Accommodation per night: 2500 INR
Sea Tara Beach Resort:
This is a beachfront facing great accommodation hotel for everyone offering garden, restaurant and private beach area.
Accomodation per night: 5000 INR
The Windmill Resort: Unwind with a refreshing dip in the infinity swimming pool. · Witness the serene Arabian Sea from the comfort of your room. · Enjoy cycling on the scenic beach. Located in Devbag it is a lavish stay.
Accommodation per night: 6000 INR
Best Time to Visit:
The best time to visit is from September till March. In summer the weather is hot and humid. Temperature goes up to 40 degrees C while the winters are comparatively milder climate and the weather remains cool and dry.
Food:
Malvani Cuisine is the speciality of this place which includes spicy gravy, coconut and fish. Being on the coastal part, seafood is a speciality here. However, being a high tourist place you can find multiple cuisines at the restaurant.
How to Reach:
Tarkali is accessible by road, it is connected to the NH66, Mumbai Goa Highway. All kinds of buses are available from cities such as Ratnagiri, Mumbai, Pune, Kolhapur and Goa.
Airport: Chipi Airport Sindhudurg, Dabolim Airport Goa
Nearest Railway Station: Sindhudurg 31 Km, Kankavli 49Km.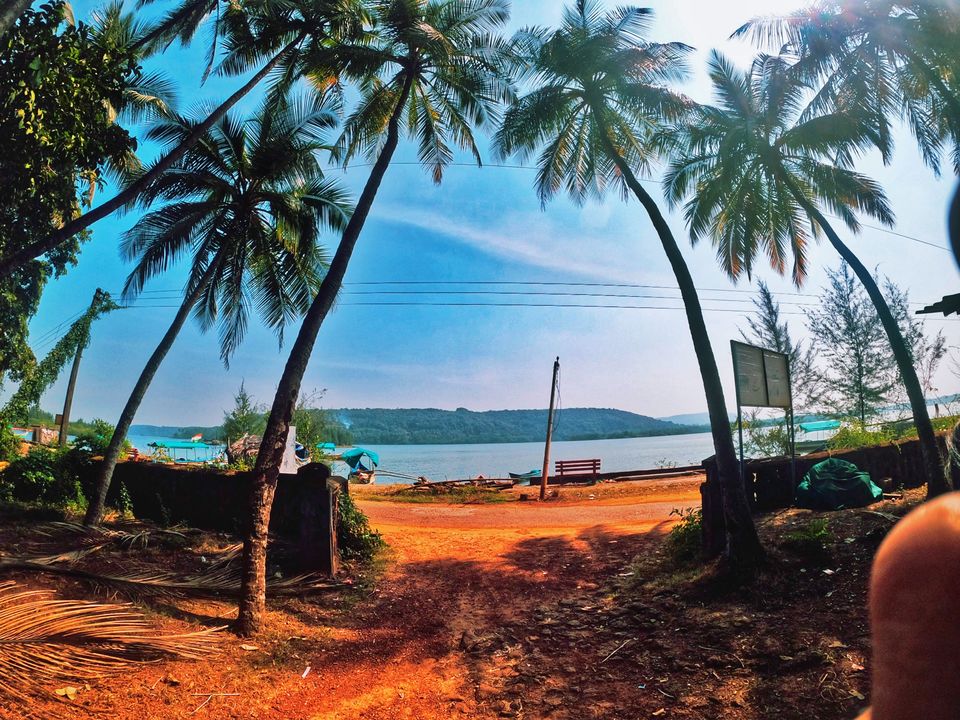 Conclusion:
Imagine yourself diving into the sea and swimming around beautiful sea animals looking at some breathtaking corals and water plants, embracing all the sanity of that moment inside you and experiencing the true divine feeling of diving.
This is how your visit to Tarkali will be. Without any further ado, make plans and share your experience here in the comment below.
For more such travel Infos kindly follow me @worldlensme
Watch travel stories come to life with Tripoto on Youtube!
Explore the best of travel inspiration on Tripoto Instagram!