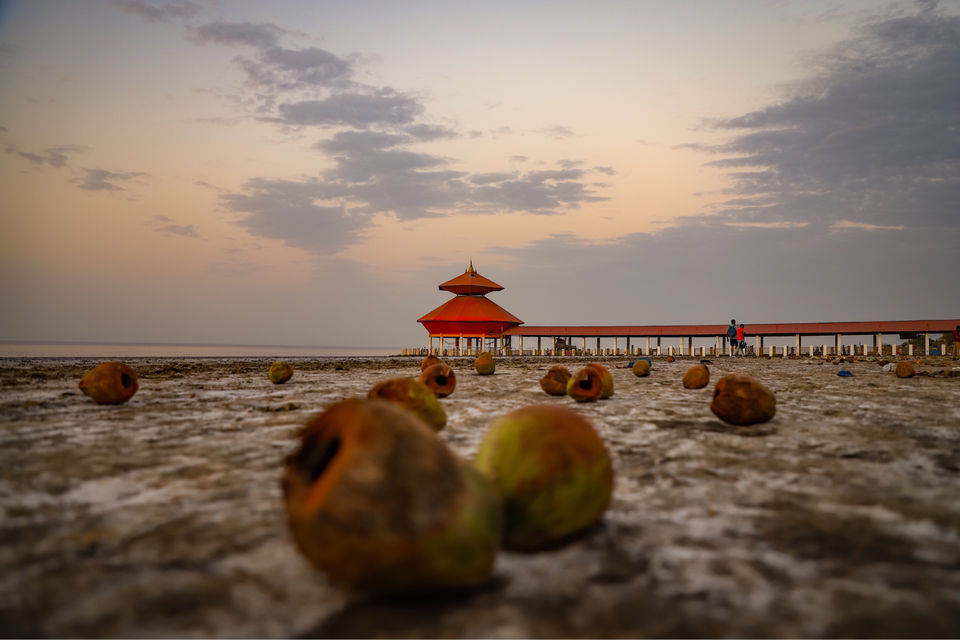 *stambheshwar mahadev*
This temple is situated about 65 KM from the vadodara in small village of kavi kamboi of Gujrat.
We are on vacation at our native place which is 17 km far from this mahadev temple.. This temple was found around 150 years ago and its located in middle of the Arabian sea in the bay of cambay.
This temple is on a sea shore...so when the high tide strikes the temple get disappear. It is submerged completely underground. It is visible till the low tide and vanished with the high tides.
When we are there high tide is about to come so we take the blessing and within few moments the temple disappear completely. .
In late evening due to high tide on that day few people are only there... So we manage to capture this beautiful click of the temple on a empty sea shore.