I always wondered when my friends in Edinburgh, Scotland told me that they went to an island by walk.
Is that really true? Are they kidding? How can it be possible at all? Thoughts like this pondered in my mind..
Finally one marvelous Monday, we planned to visit that Island in search of answers to all the above questions.
Aerial view of the Cramond island found on Wikipedia (copyrighted pic, tribute to author is given)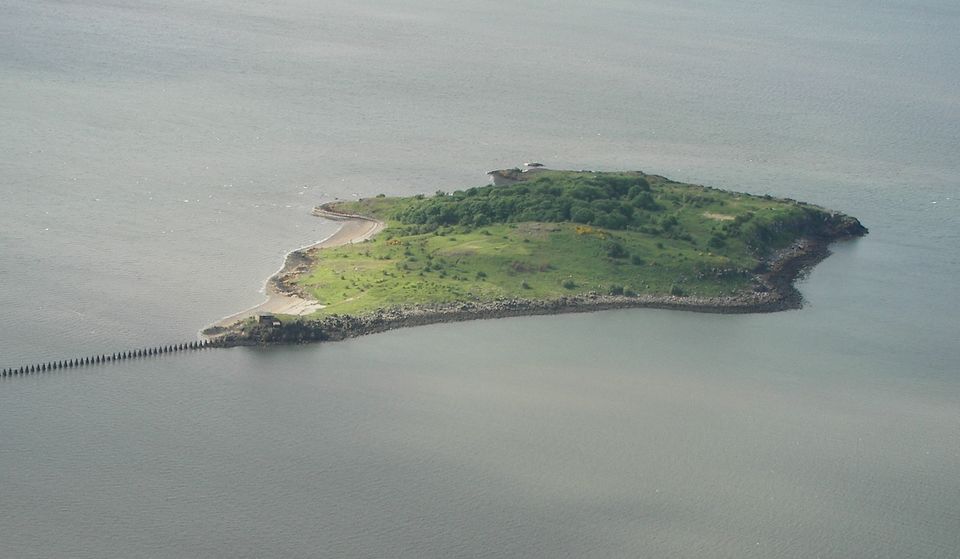 After seeing this pic in Wikipedia, we were more super exited to visit this place asap, that's the curiosity it created in us

Cramond Island is a tidal island about one mile (1.6 km) out to sea, which is connected to the mainland at low tide across the Drum Sands. It is 0.54 km long and covers 19.03 acres
Its the high tide and low tide phenomenon that exists in nature which creates the opportunity for us to reach this island by walk!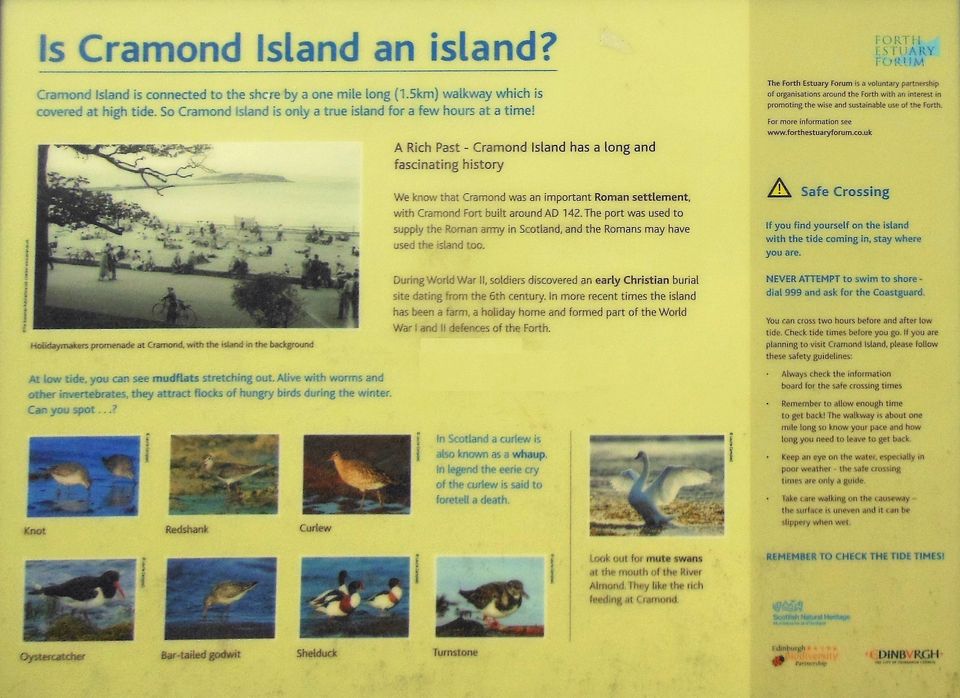 Travelers are cautioned with predicted safe timings to visit the Island on the notice board.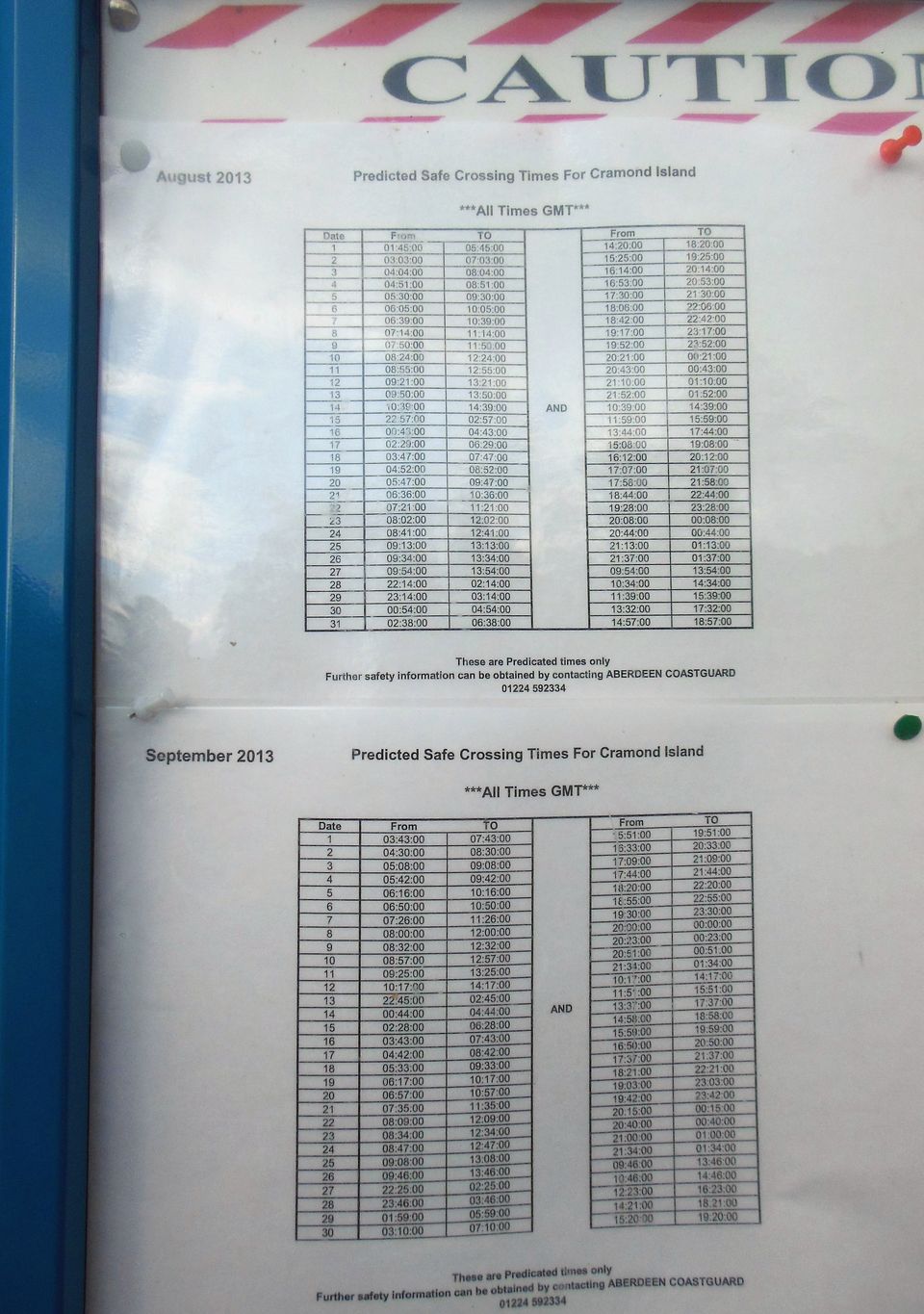 When we visited, it was high tide and there was water all around. We spent time in moving around the place and capture some memories in our camera and heart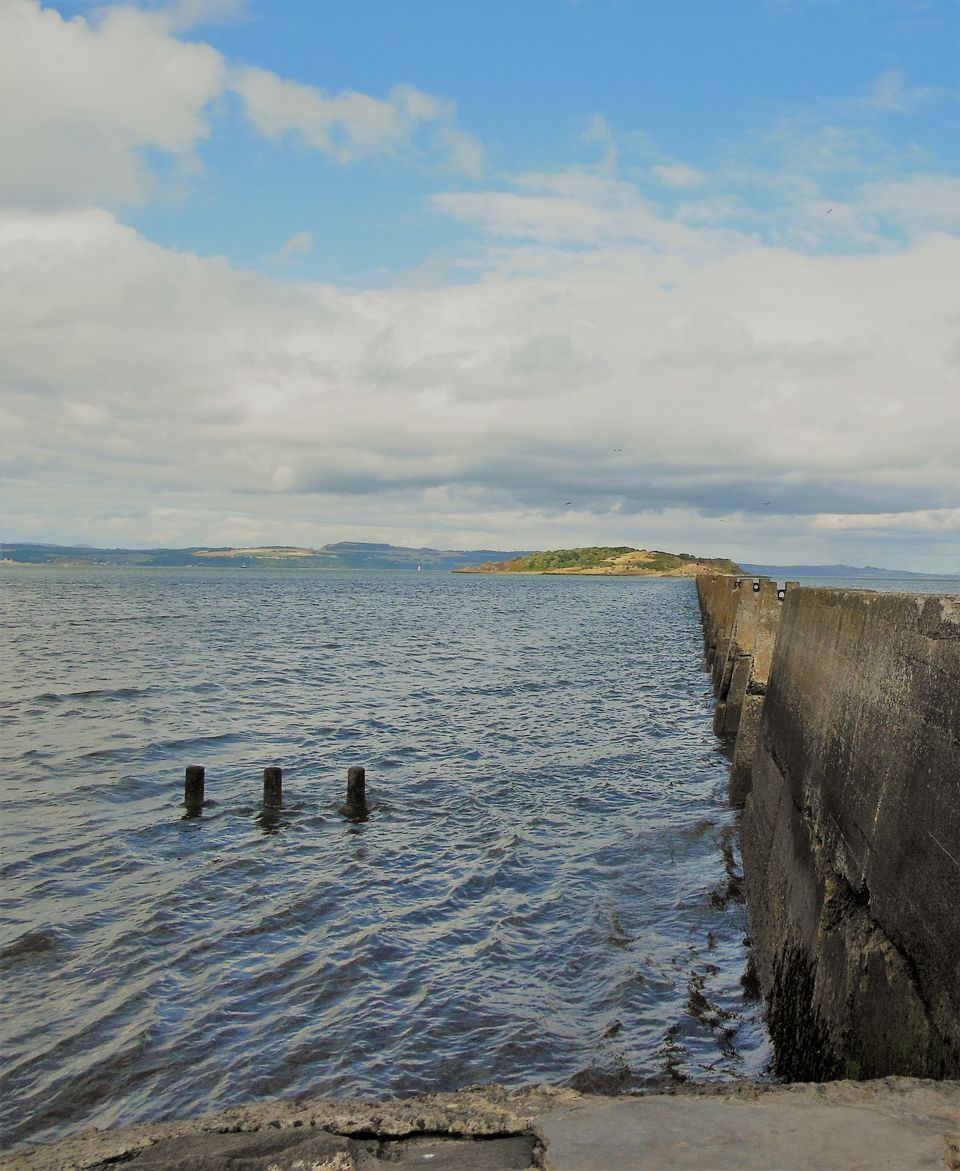 As the time passed by, during the low tide, water level started to reduce gradually as seen below - side view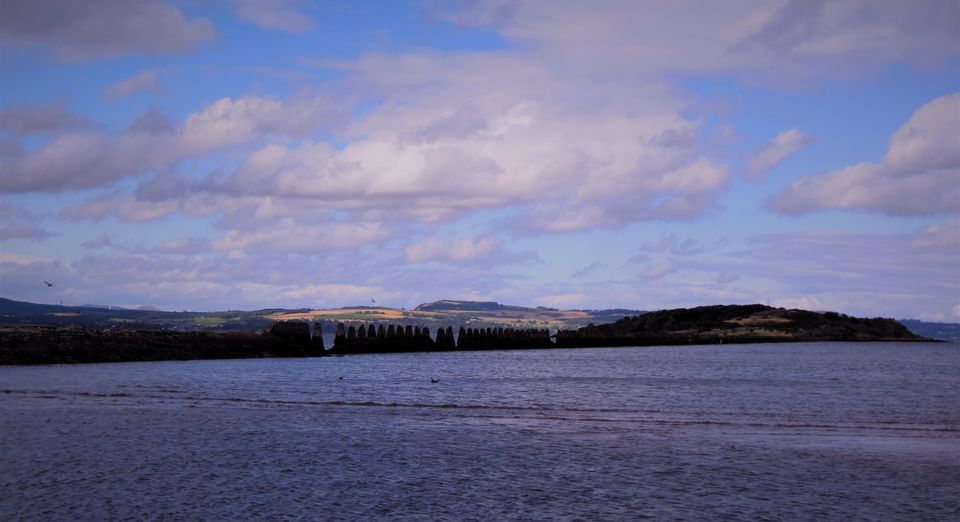 At last, water moved away from us creating the way for us to reach the island by walk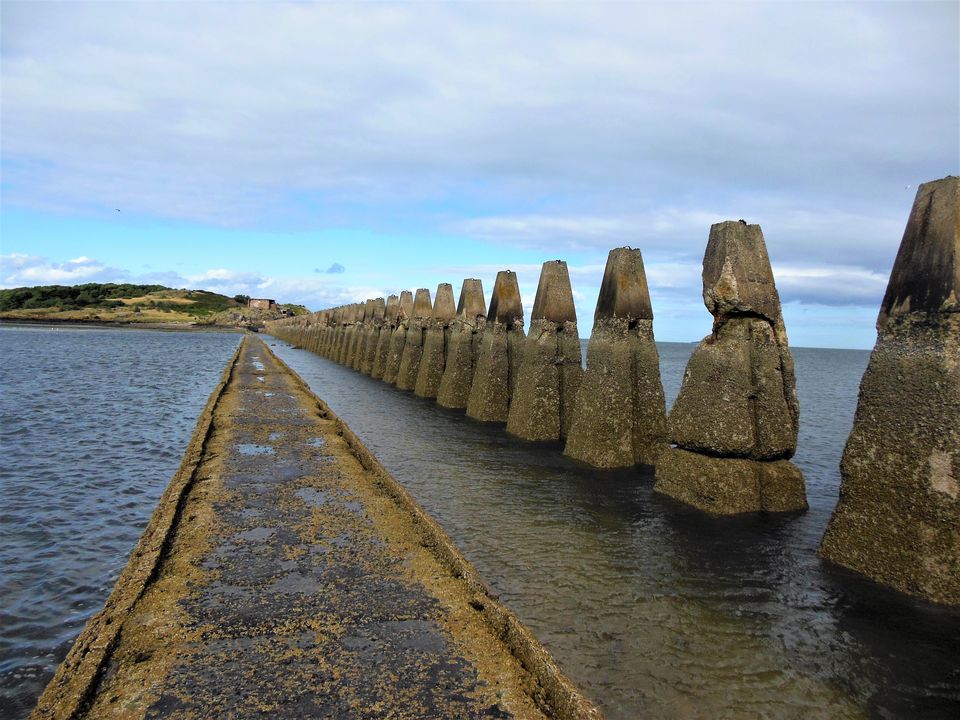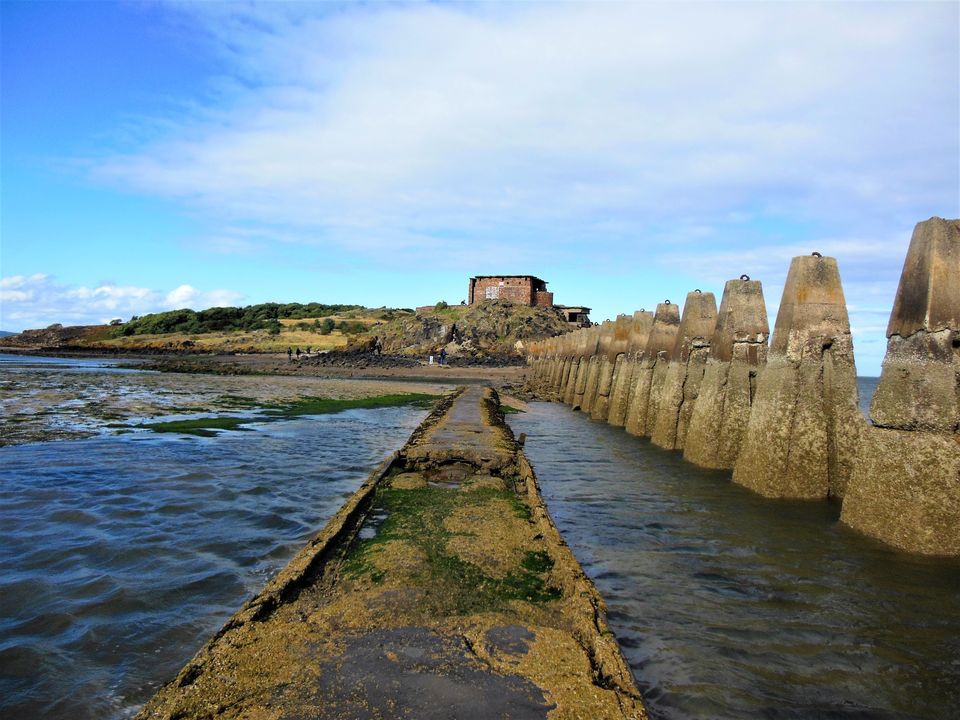 At low tides, we can see mudflats stretching out, alive with worms and other invertebrates attracting some hungry birds during winter. We can spot such birds if we are lucky during our visit and also capture them in our camera's too.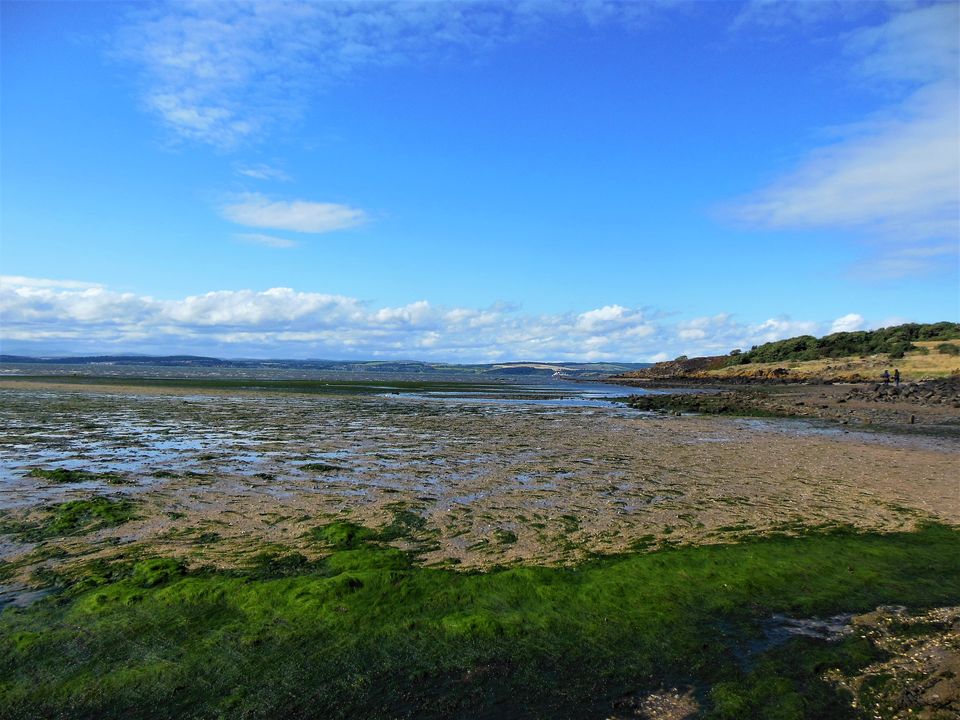 We reached the island by walk finally and happy to move around like a free birds. It was relatively less crowded being Monday (weekday)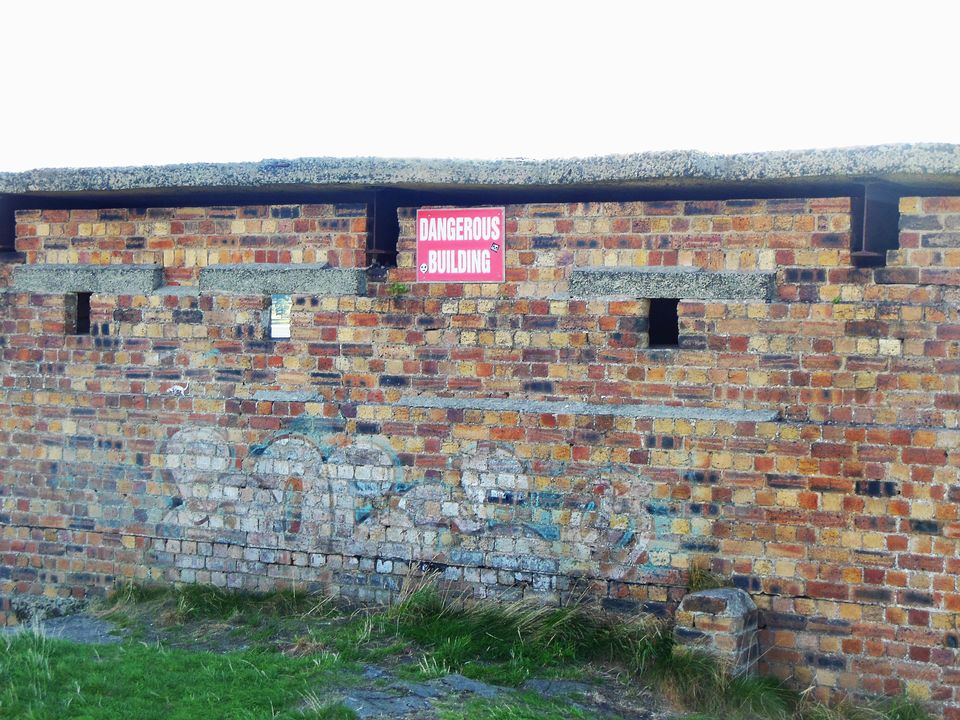 Cool breeze, chilled weather, less crowd made us feel as if we were lost in our dreamland
Wanderlust in me was in bliss when i was moving around in this island with my buddies
One group pic to have it all said about our visit. Thanks to the 'count down timer' option in our point to point shot camera, which gave us this pic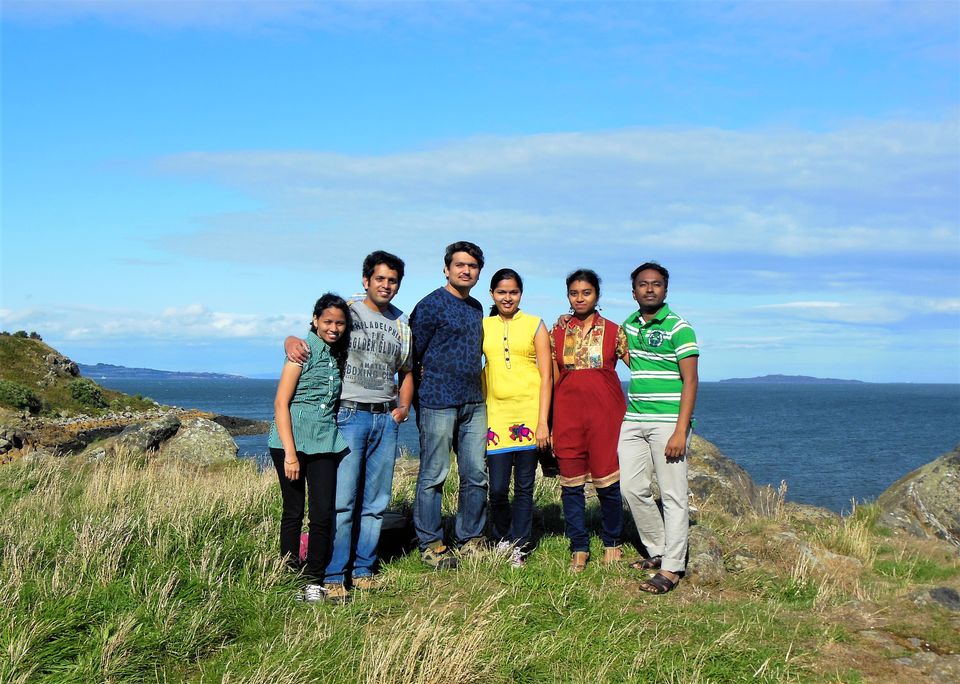 Other side of the island was still covered with water while, one side paved the way for the travelers.
This also created some scenic beauty for the visitors in this island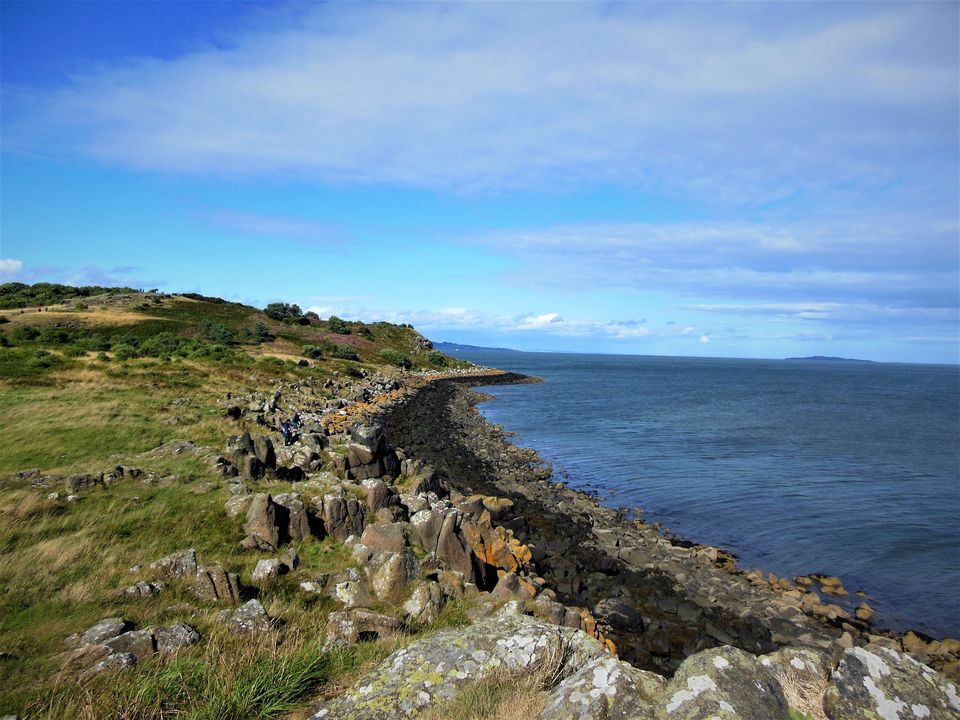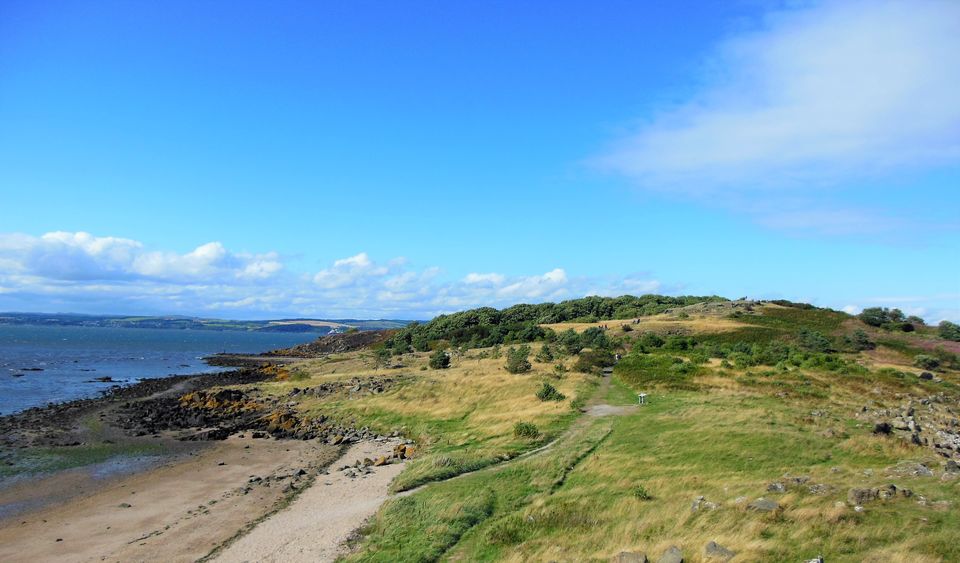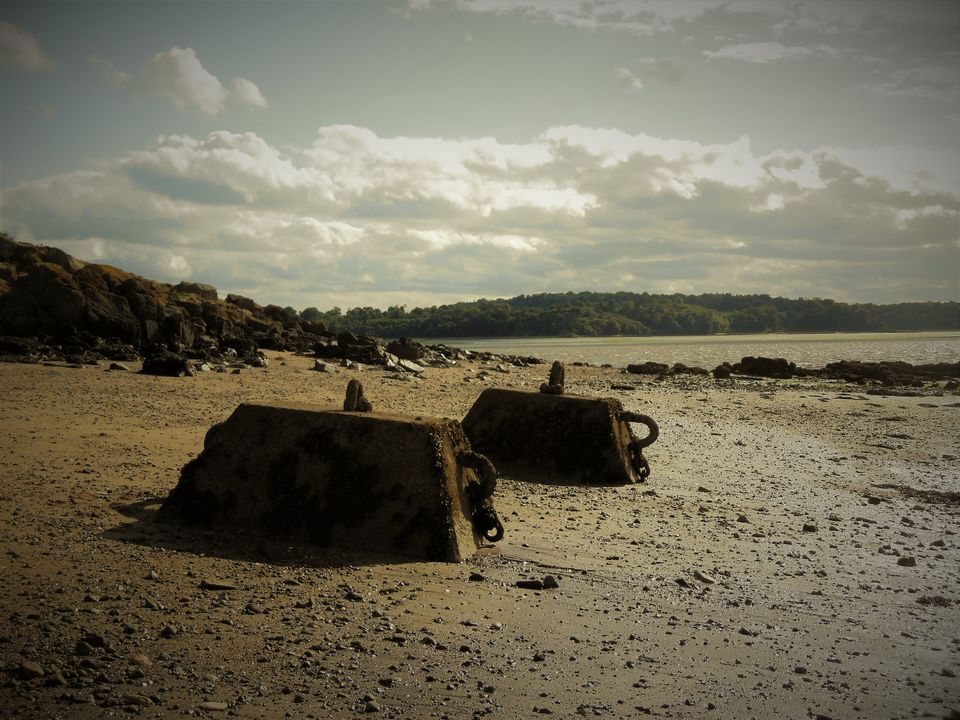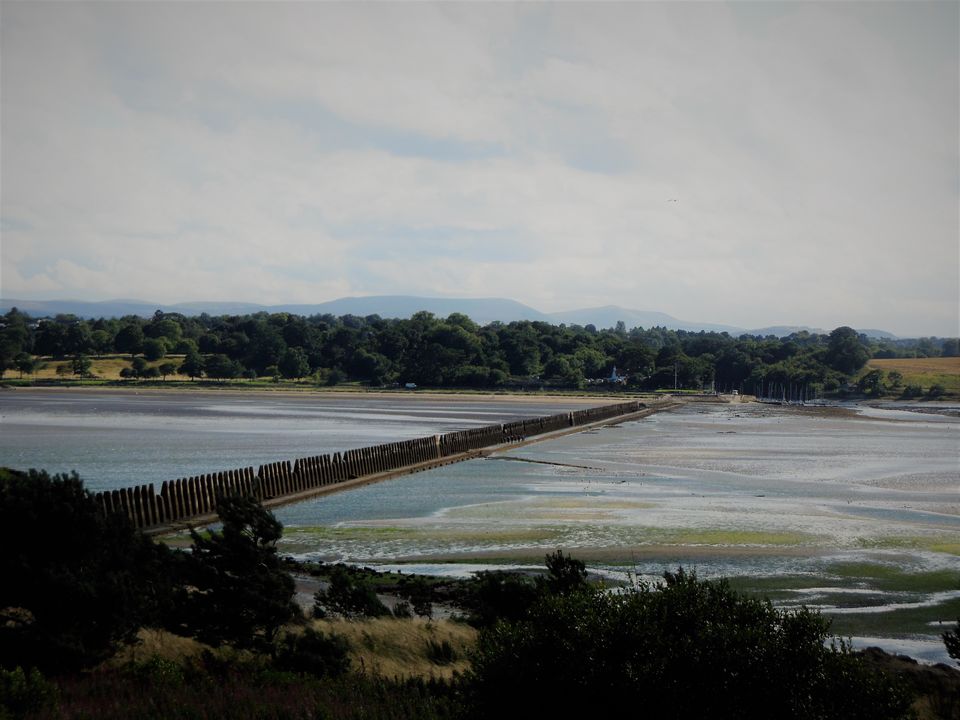 On our return from the island, i captured one more pic to show how the path looks like from the shore.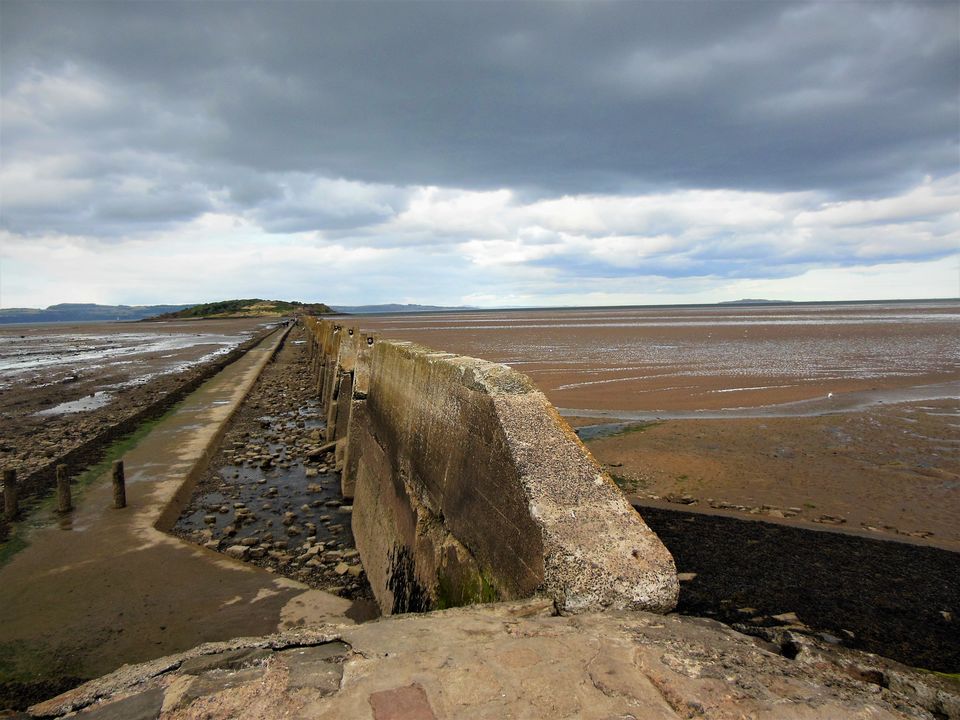 It looks like there will be some boating or some may use boats below for fishing, no clue though - captured in my camera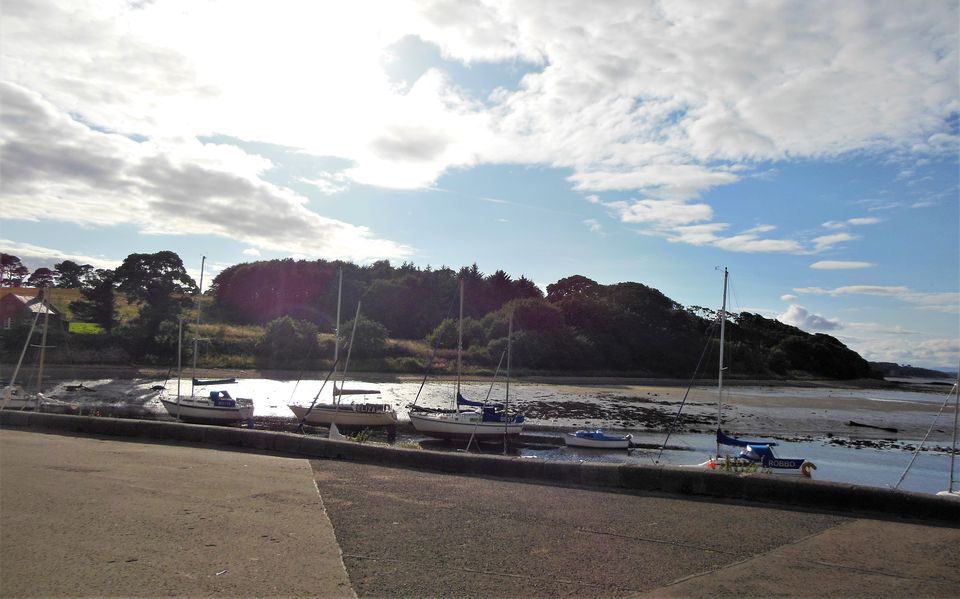 We had a light snack in one of the shop near by before we returned back home. I sort of remember, we got some snacks for lunch as there were hardly any options for vegetarians.
It is easily reachable by bus from Edinburgh, Scotland. Day ticket of 3.5 pounds then is all we spent for this trip along with some money for snacks at the evening.