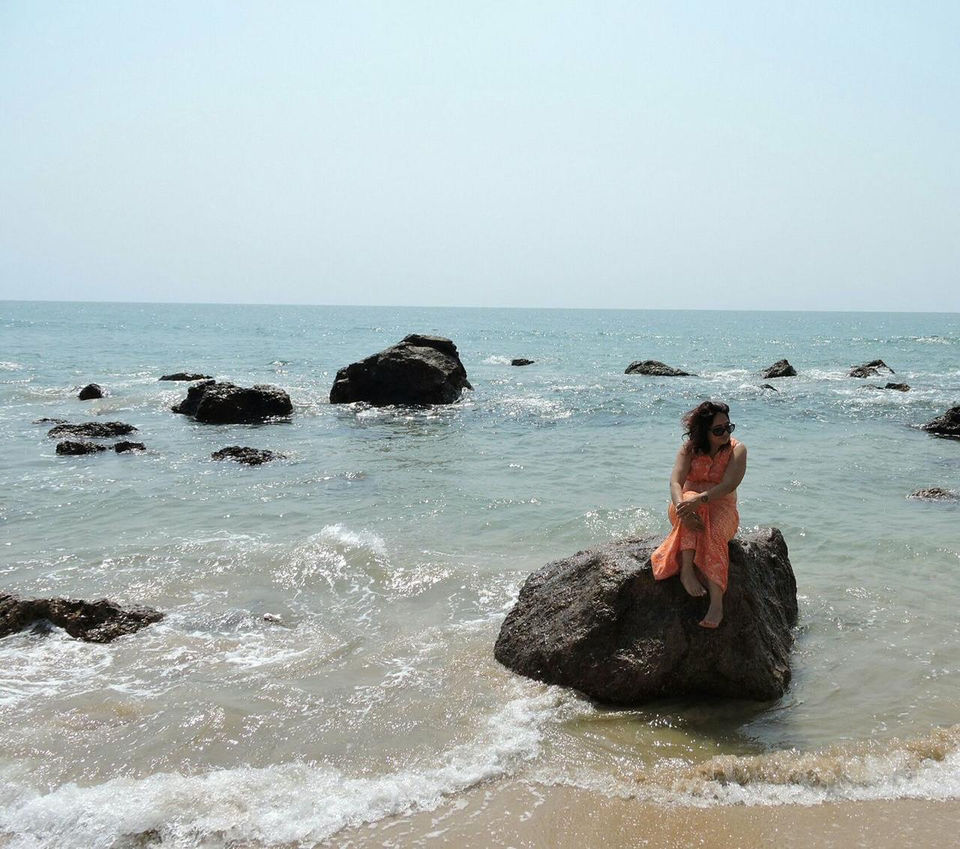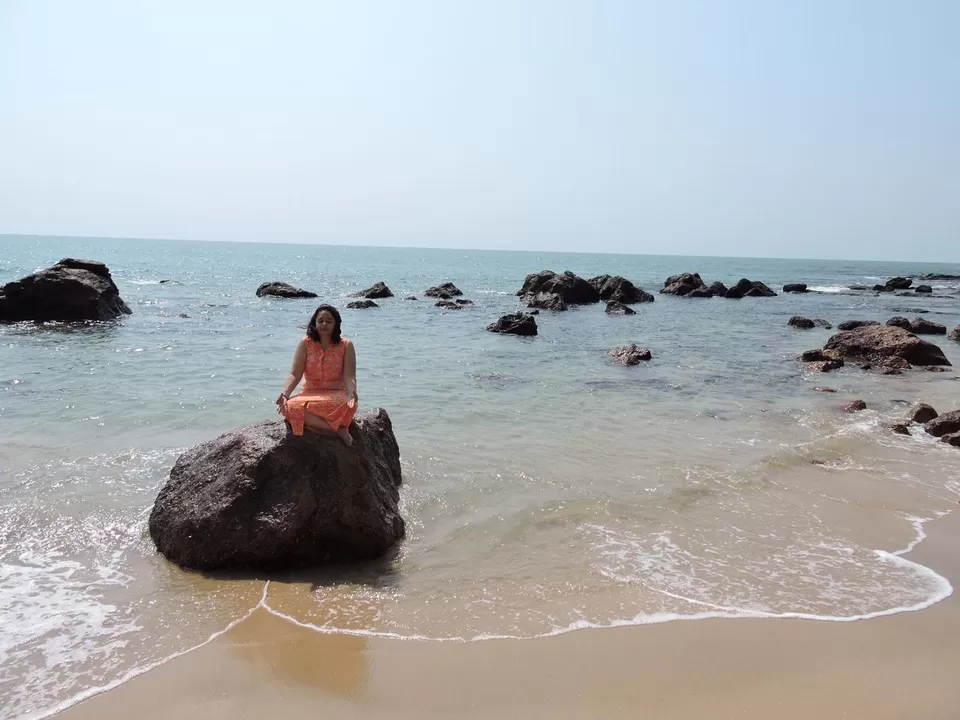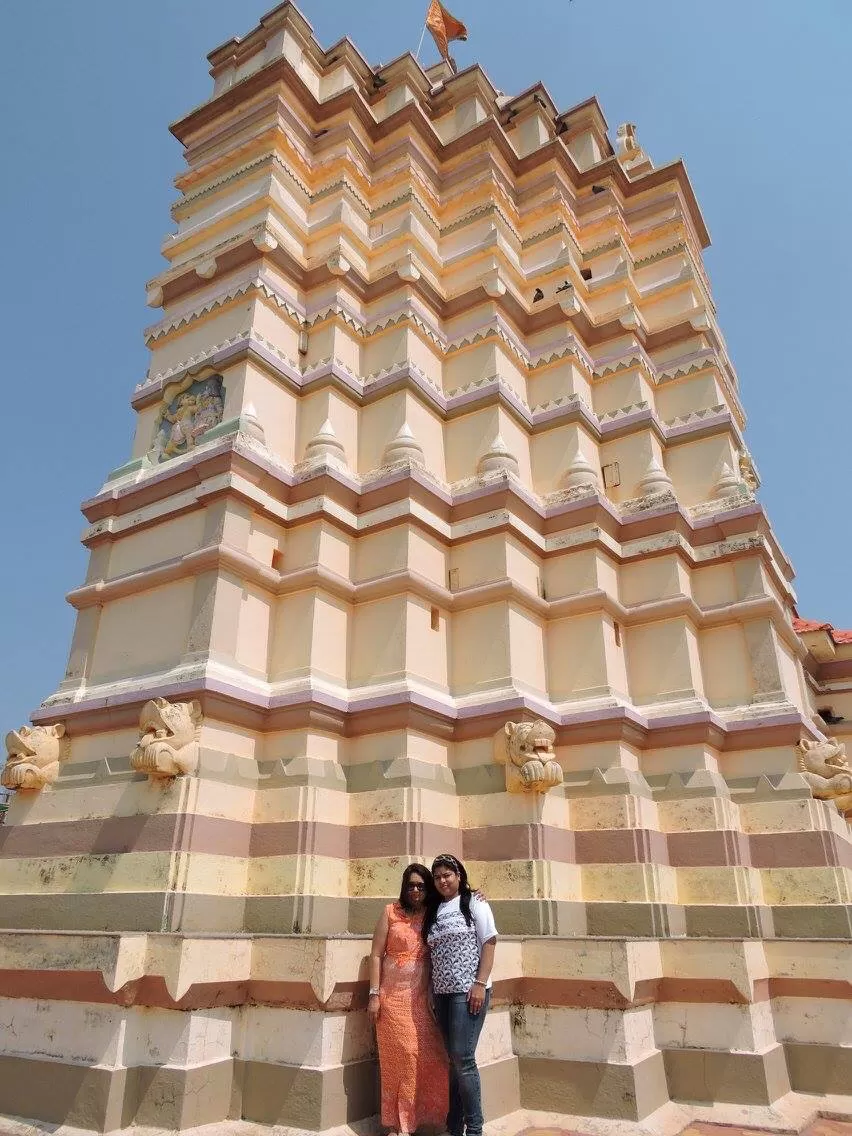 Absolutely divine this beach was! I couldn't help but meditate on a rock in the middle of the crystal clear sky blue sea, whose waves hit on to the rock with a roar and just managed to crawl to touch the shore and pass through the tiny toes of the few fortunate travellers who decided to explore this untouched beauty.
For a moment I wondered if I was really in my own state of Maharashtra or have I flown down to a naive beauty in Maldives
I had not expected to find this beautiful gem in Konkan, coastal Maharashtra.
After exploring Tarkali and Devgarh(beaches), my brother in law suggested that we visit a Shiva temple near by. Never knew I will be surprised with what I was about to see.
So we reached Kunkeshwar!
Kunkeshwar is a village known for its mangoes. It's 16 kms from Devgarh, 54 kms from Malvan and 60 kms from kankavli.
Kunkeshwar temple also known as Kashi of Konkan stands tall against the backdrop of the crystal clear water of the Arabian Sea adjoining the pristine white beach. The 360 degree view of the sea and the tickling sound of the waves from the temple makes it one of the most tranquil sites.
The temple has a history to it as some say that Chartrapati Shivaji Maharaj was a frequent visitor to this temple. Devotees flock here during Sawan and Maha Shivratri
Things to do!
1. Worship at the famous Kunkeshwar Shiva temple.
2. It's a beautifully crafted structure with soothing peach and yellows shades, an ideal clicking spot
2. Spend sometime in the temple corridor watching the endless sea that seems to extends itself into the clear blue sky and creating an illusion of oneness
3. Walk barefoot on the shore with tiny grains of white sand tickling your feet
4. Sit calmly on the huge rocks around the shore, or a few that stand strong very close to the shore. Read a book or just enjoy the raw beauty of this clean beach. Absorb its tranquility and see all your worries disappear
5. Click some amazing picture and boast of having visited a foreign destination ha ha ha ! It's usually not crowded hence make belief of a virgin beach.
Warning! - do not venture into more than knee deep water as the currents are strong and the base is steep.
6. Watch one of the most amazing sunsets of south Konkan
7. Stay at the MTDC resort close by and enjoy the sea view
8. Taste the best mangoes of the Devgarh region, known for its Alphonsos. (Season time)
Best time to visit !!
Anytime if the year. Avoid in heavy monsoons!
Number of days needed!
1. One day is enough to explore the place
2. However you may decide to stay overnight and hit the beach for an early morning walk.
3. Very few stay options available so it's recommended to prebook in season time.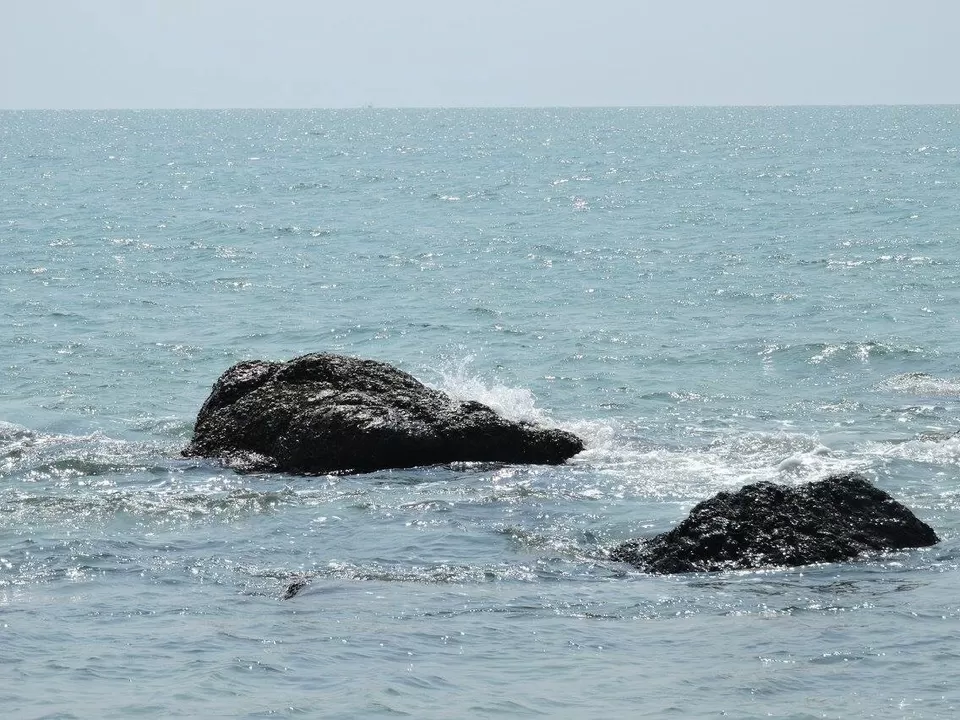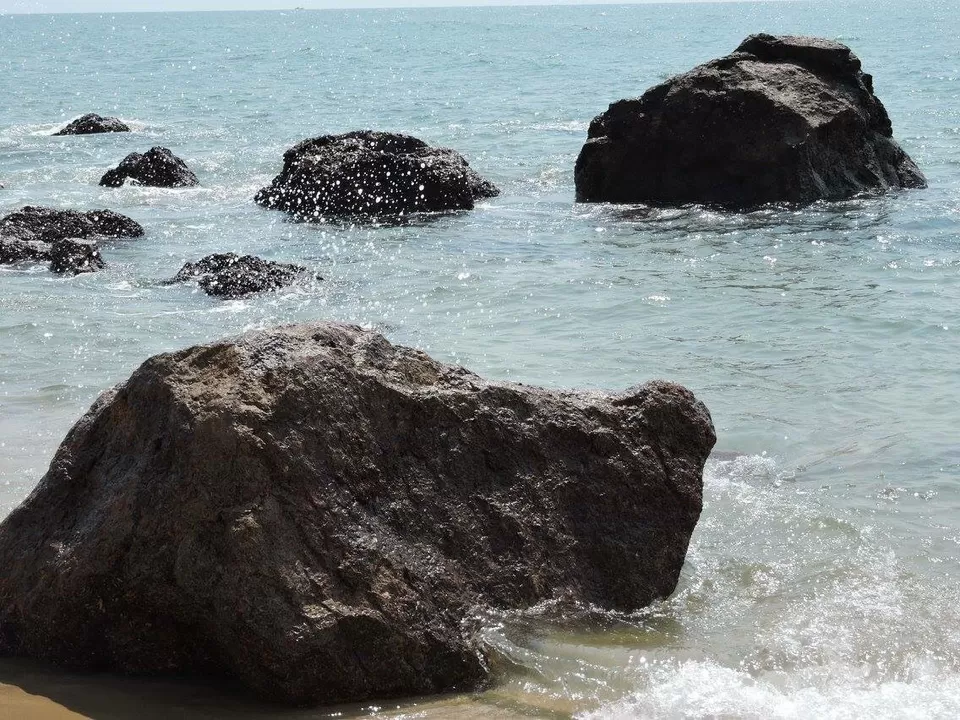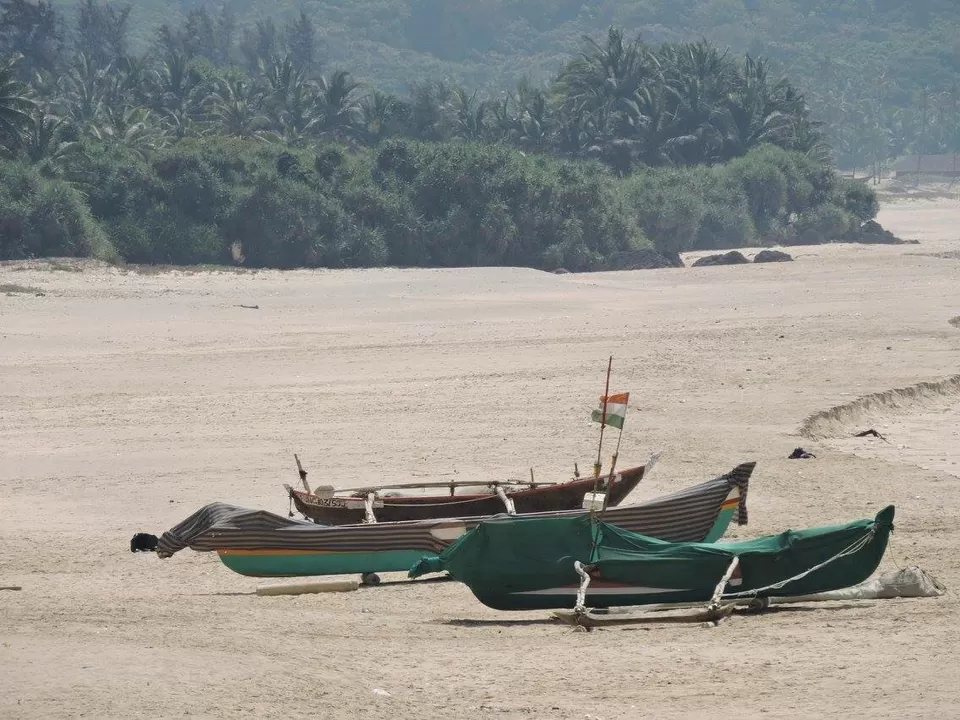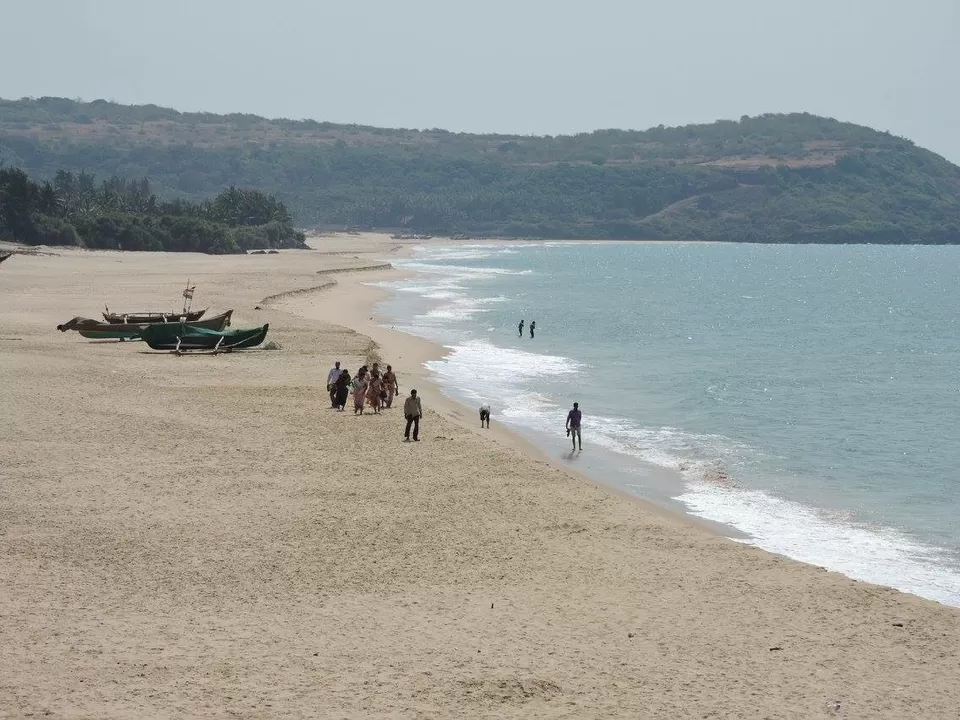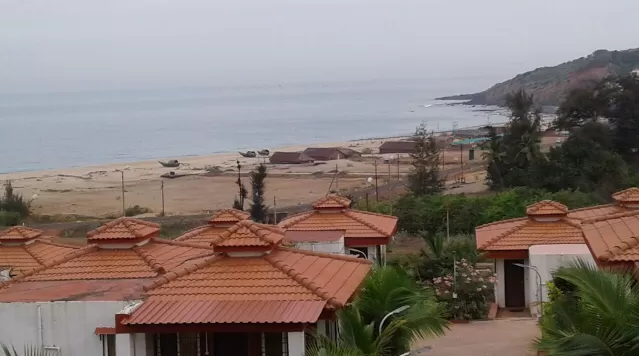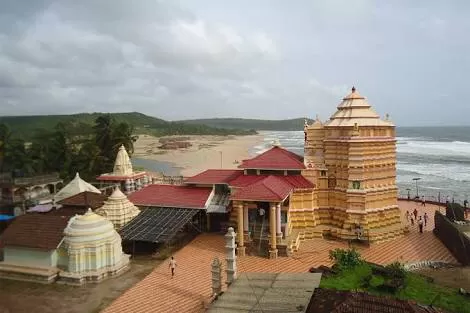 4. It's recommended to club Kunkeshwar with other beach destinations around like Tarkali, Malvan- Sindhudurg fort , Devgarh and more