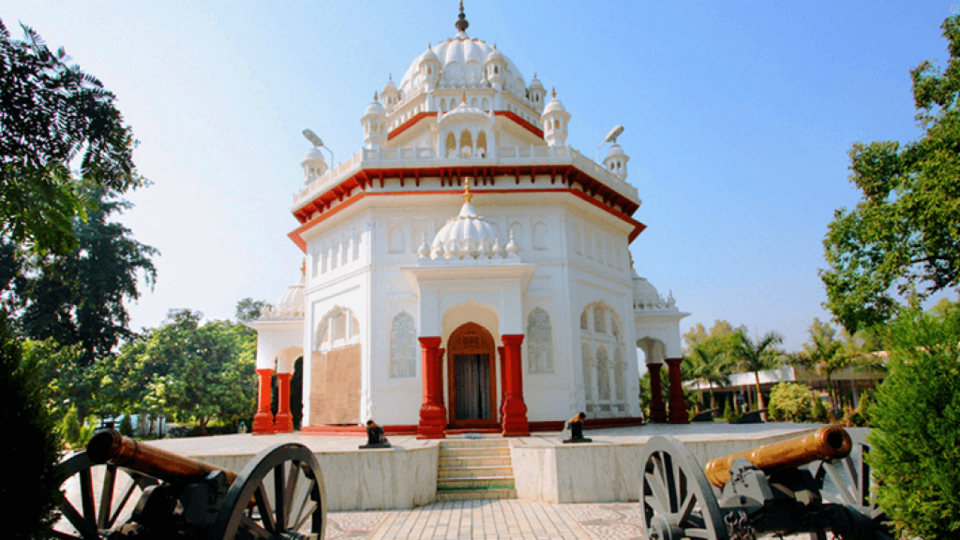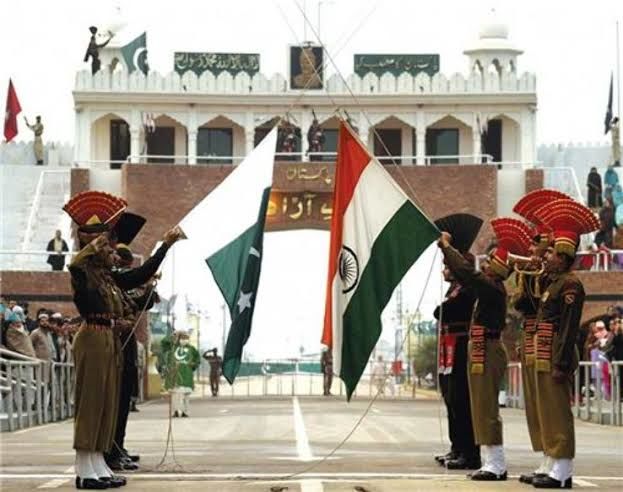 When you think of Punjab, you are bound to get influenced by Bollywood and think about sarson ke khet, Golden Temple, Chole Bhature and colourful and bright clothes and laughter. Amidst the tough competition with its more prosperous towns like Amritsar, Ludhiana, Patiala and Jalandhar, Ferozepur does not land in any of the travel books or references. But Ferozepur is the essence of Punjab and if you want to experience Punjabiness in its true sense, this is the place to be. The cherry on the top is that a trip to this city is very economical too.
The road journey from New Delhi to Ferozepur is about 8 hours and since I did not want to waste my day completely in travelling, I started early on my car. I left Delhi around 6:00 am and took my first break at Amrik Sukhdev around 7:00 am for delectable tandoori paranthas. Taking a break at this popular dhaba is like a ritual whenever I am travelling on NH1. The food, its liveliness and the comfortable seating always wins my heart. After the meal, I speed up to cover the distance fast. Since the highway is smooth, driving doesn't seem a hassle on this road.
After driving for another 6 hours and crossing Karnal, Kurukshetra, Ambala, Rajpura, Ludhiana and Moga, I enter Ferozepur - the land of Martyrs around 1:00 pm. The road signage reminds me again that I have entered the land of bravehearts Shaheed Bhagat Singh, Shaheed Rajguru and Shaheed Sukhdev. These three freddom fighters were executed in the city.
As I enter the city, one of the most recommended holy shrines of the city welcomes me. It is said that the Chisti saint breathed his last at Dargah Hazrat Shersha Wali. Though his mortal remains were taken to his native village in Patti, Amritsar and buried there, his followers built a small edifice at Ferozepur in his memory. I could not stop myself from offering a reverence at this holy place and it indeed gave me a lot of peace and relaxation.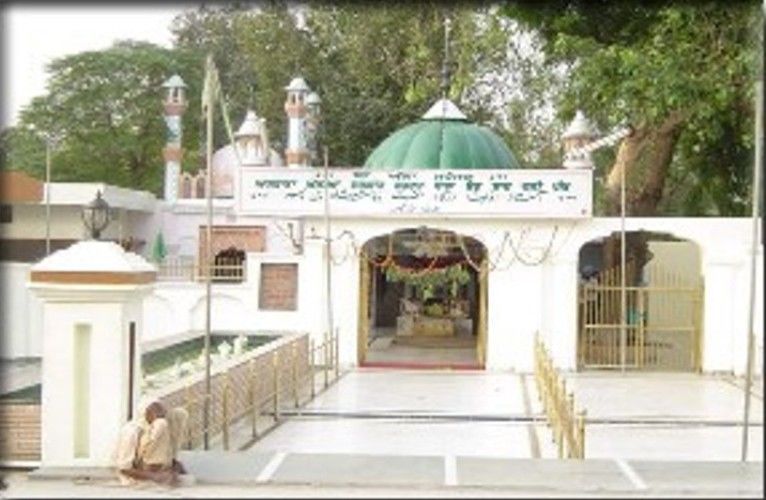 And now I was extremely hungry.
I had heard a lot about Ramu halwai ki pooris and so headed straight to the Cantt. area where this popular shop is operating since years. One cannot resist the amazing pooris and chole ki sabzi along with the pickle he serves. I hogged on the hot tempting pooris till my soul was satisfied. But I would advice you to save some appetite for the killer lassi ka glass! The size of the glass will itself knock you out.
After complete rest, my friend took me for a ride on his two-wheeler because this was the best way to explore the city. Packed with narrow lanes, the city is a foodies' delight. I highly recommend that you try chaat and jalebi from any street food vendor and you will not be disappointed. I decided to have dinner one of the most popular restaurants - Sood hotel. They serve the best-ever butter chicken and chilli chicken and the unique recipes that they serve are cream chicken and lemon chicken. All of these are a must-try. Order carefully because their portion size is unbelievable.
Day 2 | I had to pay my first visit to the Hussainiwala India-Pakistan Border. It was the first time I was ever about to witness India sharing its border with Pakistan in reality. And the experience shook my soul and reactivated the love for nation within. Watching our brave soldiers in their crisp uniforms just a few inches away from the Pakistani soldiers becomes an immortal memory. The Shaheed Bhagat Singh Memorial is build to remind people of the sacrifices these brave martyrs made in the freedom struggle of India. The memorial has a well-maintained garden and the portraits of the three martyrs for people to pay homage to them. This engagement will take about 3 to 4 hours of your day. And once you return to the hustle bustle of the city, I recommend you to catch a glimpse of the young Ferozepur at the newly opened lounges Aliza. This place is a great combination of food and music and serves good liquor too. But if you prefer 'light' beer, chances are that the restaurant might deny its availability. I guess Punjab drinks only strong beer.
Day 3 | Ferozepur has a lot of history embedded in it. Since it is a land that shares its border with the neighboring country, the folklores are extremely engaging. Day 3 was dedicated to Gurudwara Saragarhi in the Cantonment area of the city. This Gurudwara was built in the memory of 21 Sikh soldiers of the 36 Sikh Regiment who fell in heroic defence of Fort Saragarhi in Wazirstan on September 12, 1897 while defending the fort against an attack of ten thousand Pathans.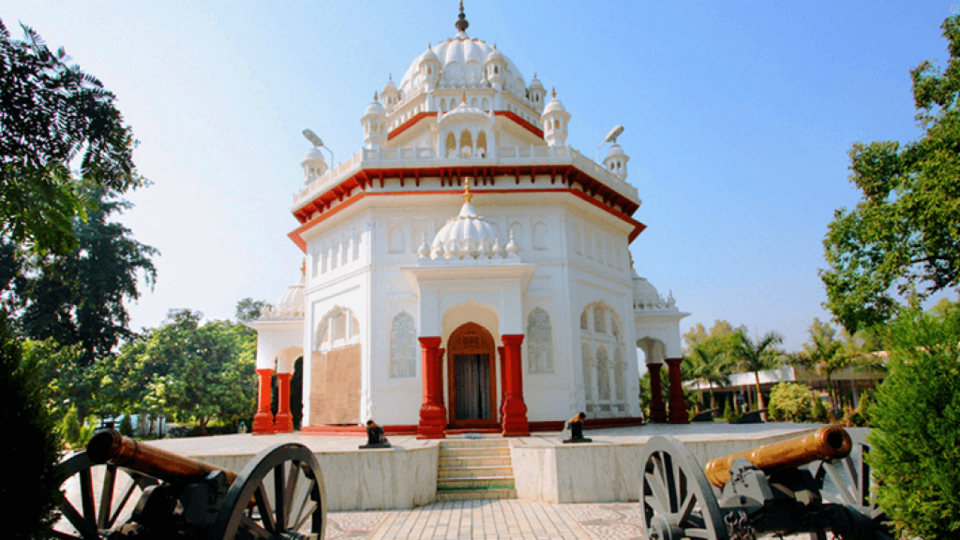 After learning about our wonderful history, I wanted to explore the city a little more before leaving the next day for Amritsar. From Delhi Gate, a popular city market, which is a MUST VISIT, to the Army club and silent roads of cantt area, Ferozepur has several shades for every mood.
Day 4 | Amritsar is only 4 hours drive from Ferozepur and so could I miss a chance to visit Harminder Sahib, Golden Temple. The drive is wonderful as the road is accompanied by river Beas all through. I reach Amritsar in about 3.5 hours and pay a visit to the holy temple. The gurudwara looks spectacular as its golden dome shines bright in the sunlight. It is heartwarming to see people doing 'Seva' in large numbers. And the Langar is a blessing. The langar food is extremely tasty. Once I pay my reverence in the holy abode of God, my veracious appetite takes me to the market to savour the popular amritsari kulchas. And my day is MADE! I return to Ferozepur with my heart and stomach full with satisfaction.
Day 5 | I start early again to leave the city of history, religion and compassion and begin my journey towards the city where my heartbeat resides - Delhi.