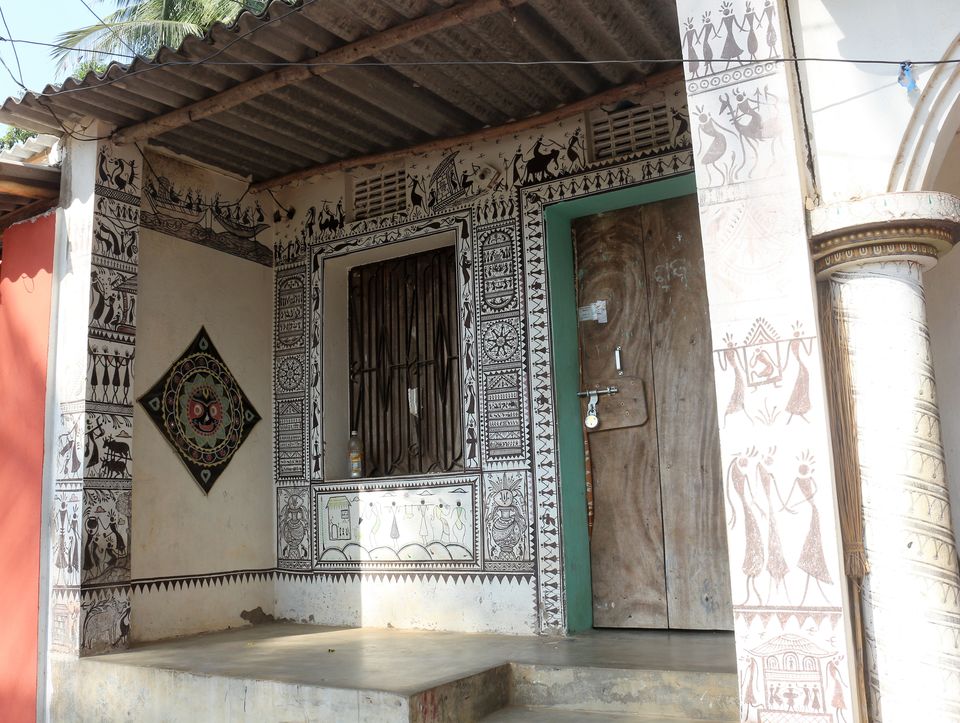 RAGHURAJPUR, in a small heritage village consisting of around 120 houses, neatly arranged on either side of a mud road. Set on the banks on river Bhairavi, the swaying coconut, palm and jack fruit tress below the canopy of white cotton clouds greet you with its stunning simplicity. As you turn off the car engine, neat houses beautifully decorated by murals, artifacts and welcoming hosts greet you. Here every house is a studio n every one an artist of the higher order.
The village is known for its expertise in the artistry of a particular style of painting of cloth known as PATACHITRA. As I entered one of house, I was told that the origin of the craft dates back to 5 BC and has been passed on from generations to generations with each family having developed an unique style of their own. Here very member is taught the art of painting and craft from a tender age.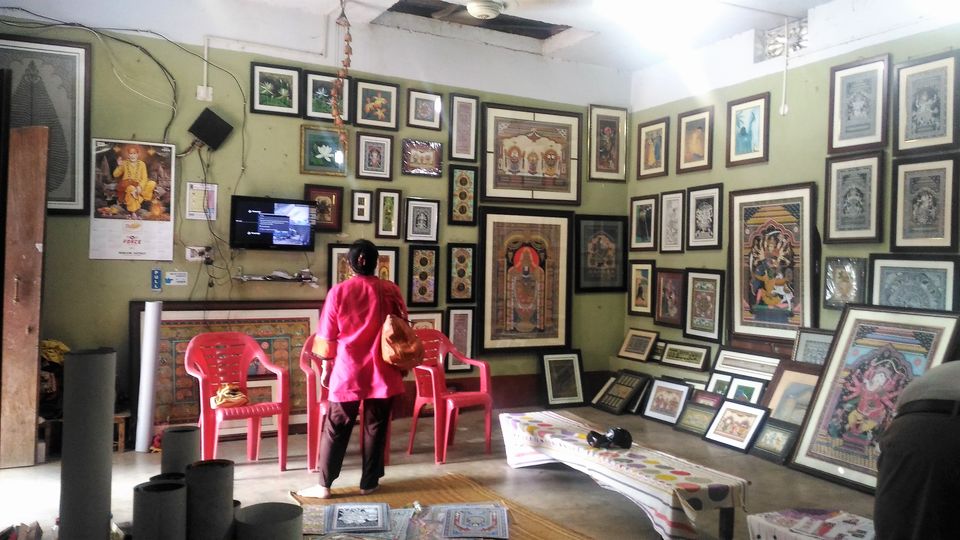 The canvas on which the paintings are made are homemade from the old sarees. A fine paste of gum and chalk is applied on it, after which it is sun-dried until it results in a hard sheet. Fine polishing is given before one start painting on them. The colors used are all natural and add to its elegance. The paintings are very intricate and detailed in nature and are inspired by the art at the temple of Lord Jaganath in Puri.
The other type of canvas that is used is the dried-up leaves of palm. They are cut and stitched together properly before being engraved on by a metallic needle. Kajal is smeared on the leaves to fill in the engravings and later the excess is removed using a cloth.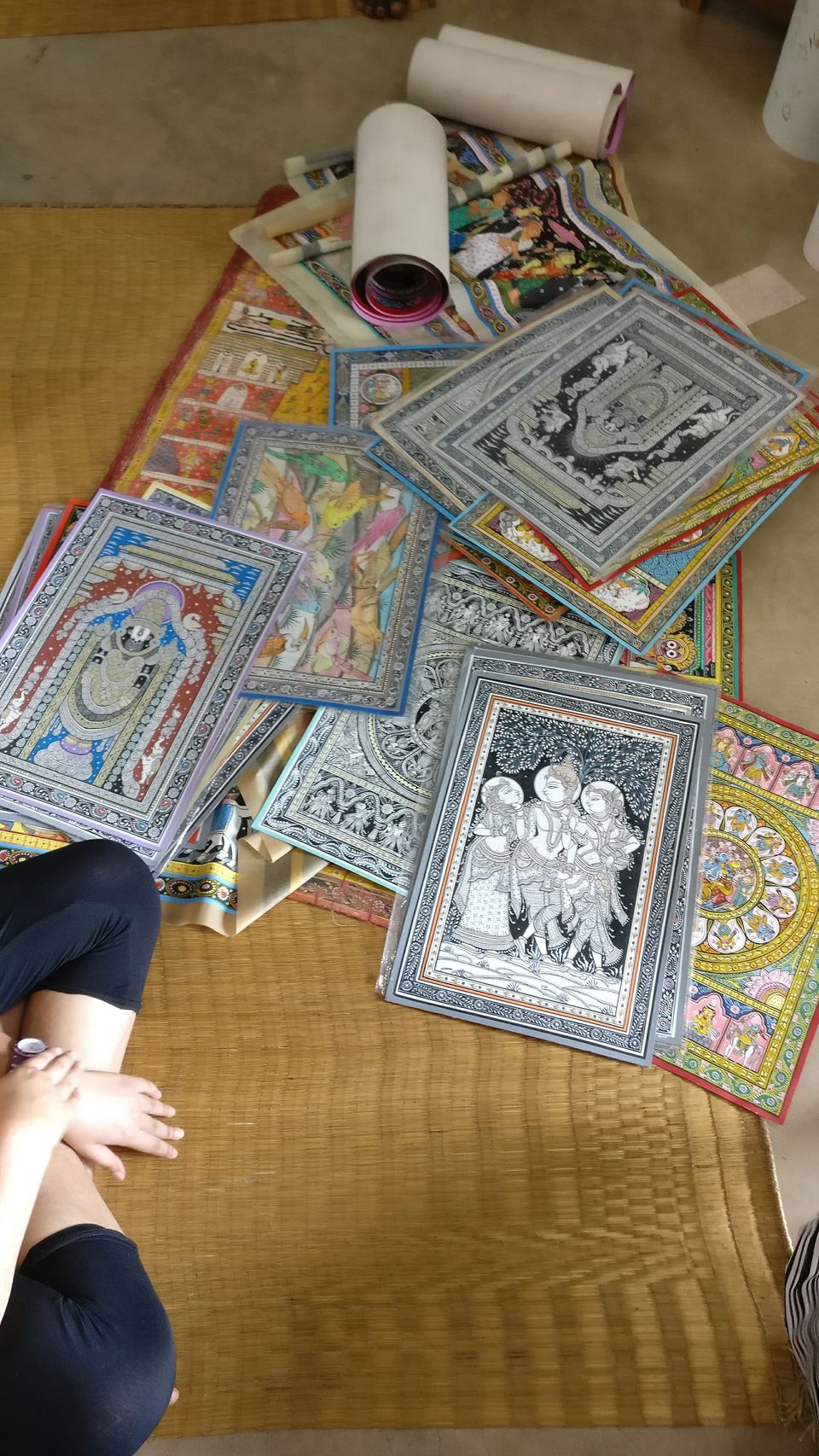 In spite of it being the birthplace of the famous Odissi dancer 'Kelucharan Mahapatra' and the origin of the Gotipura dance form offered by young boys in the temple of Puri, there has been a negligence towards the rich heritage of the place. Some of these artists are forced to take up agriculture as they don't find buyers for their paintings.
As I rose to take my leave, the young son ran inside and returned with a handful of paper-mâché, beetle fruit and coconut toys for me to buy. Along with a bag full of craft and paintings, I took a heart full of fond memories of awe-inspiring artwork, human character and love and respect for art!
It was disheartening to witness art not getting its due credit in a country like India. This tiny hamlet is a must visit for everyone who has an eye for art and respect the craftsmen of this noble profession!