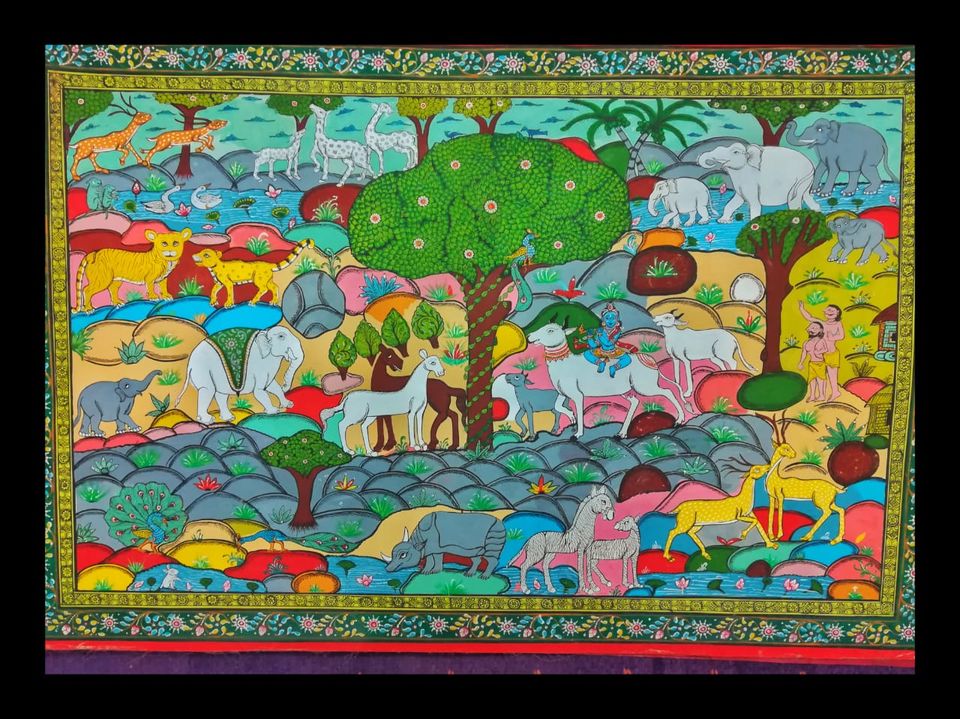 Bengalis are famous for their love towards Di-Pu-Da, DI-Digha (coastal town in West Bengal),PU-Puri( Coastal town to the neighbour state Odisha) and DA-Darjeeling(Queen of the hills). We also went for our family trip to Puri for seeking blessings from Lord Jagannatha, Balaram and Subhadra- after our marriage. I will write about my Puri stories on another blog. But this time it is solely over Raghurajpur. Raghurajpur is the heritage craft village for its mastery over Patachitra,the classic art form which has been originated around 5 century BC. In 2000, after a two-year research and documentation project by INTACH, starting 1998, the village was chosen to be developed as state's first heritage village and developed as a Crafts village. It is just around 10 kms from Puri. We had booked two autos from our stay at Balisahi,Puri and started our day trip towards Raghurajpur.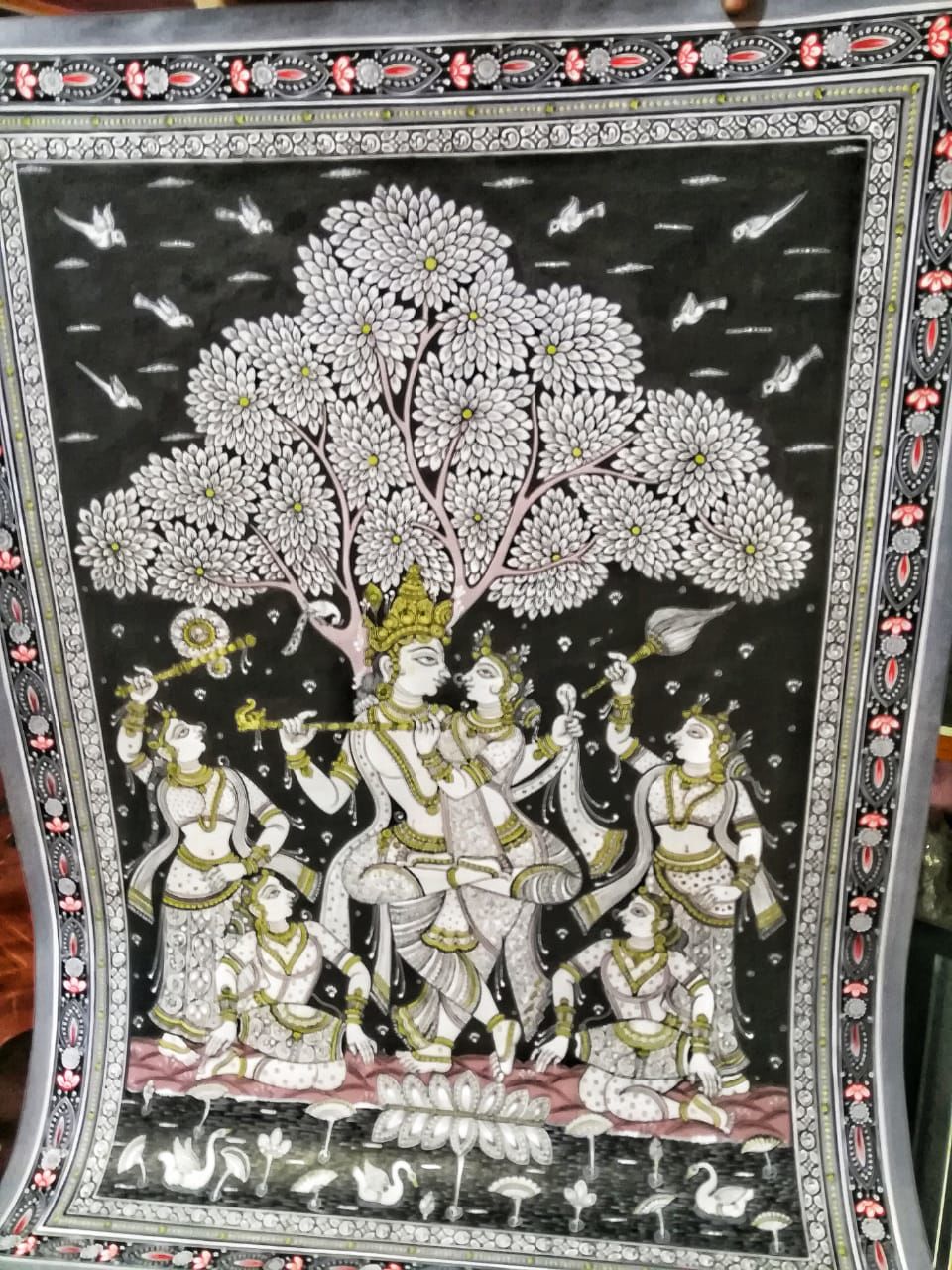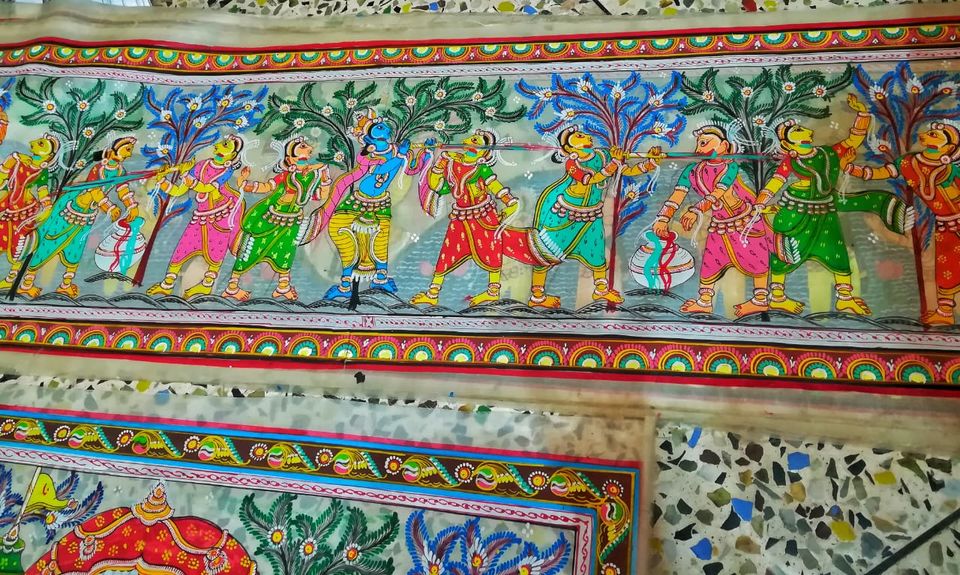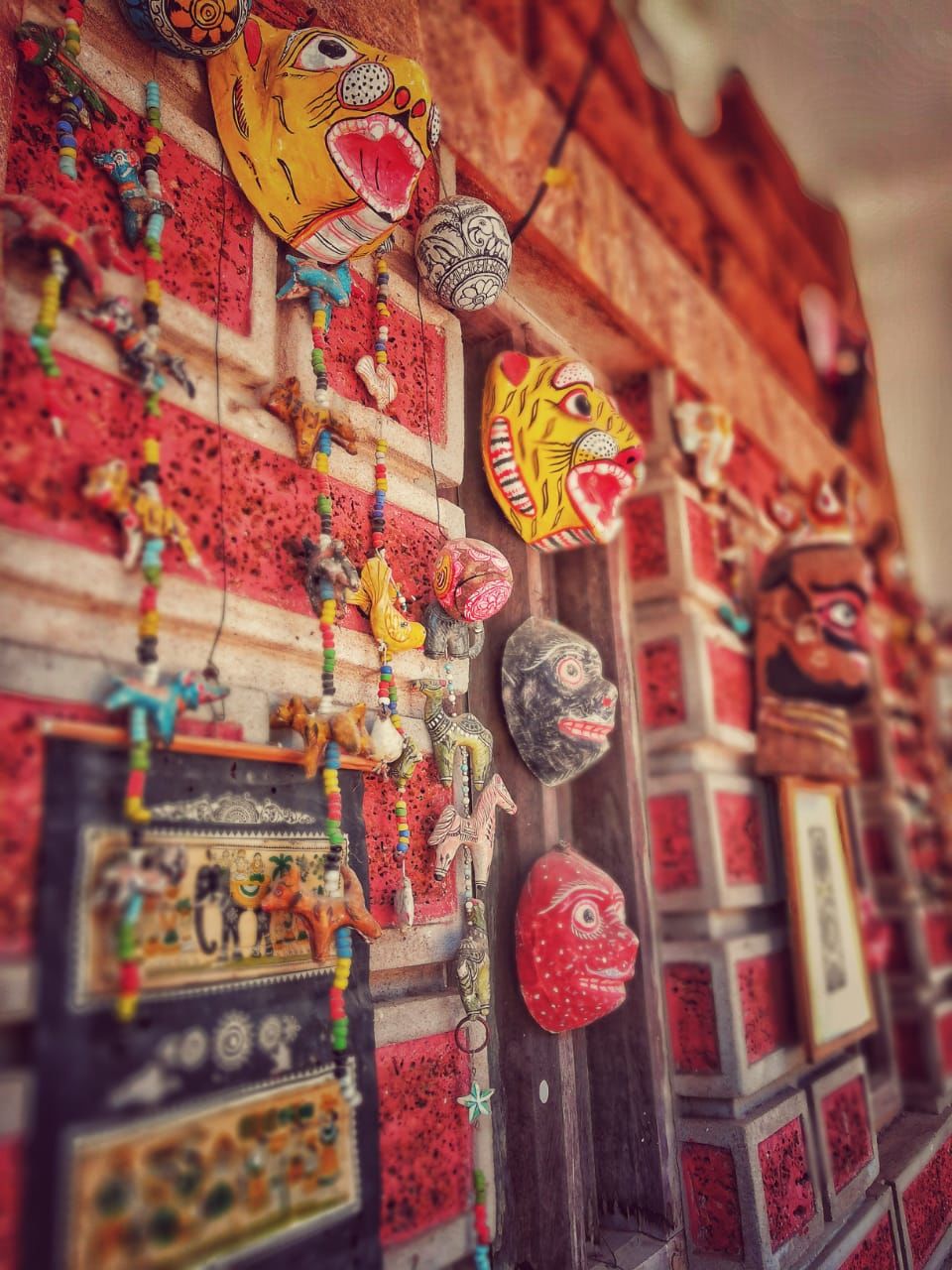 The journey itself will make you feel fresh. Coconut trees,paddy fields - variations of greens will entertain your eyes as well as the soothing fresh air will make your soul happy. The village is beside the river Bharghabi. We started the art village walk from the gate.The village has main two streets and you must take the walk because in each house there artist and there are murals,artifacts all around. If you are interested in Traditional Indian Art then you will just feel the thrill.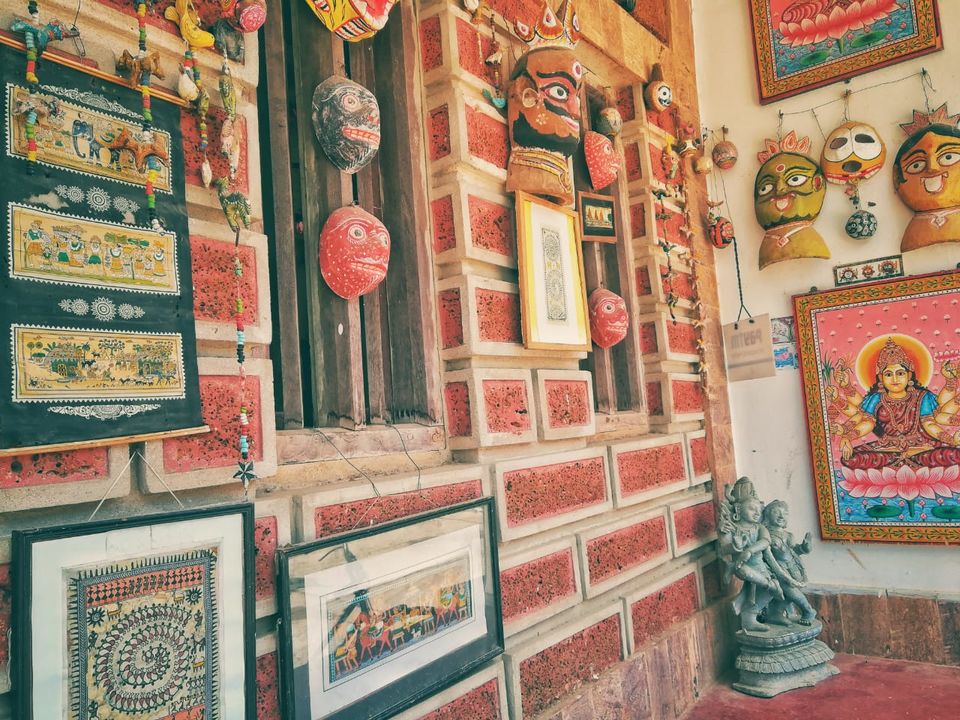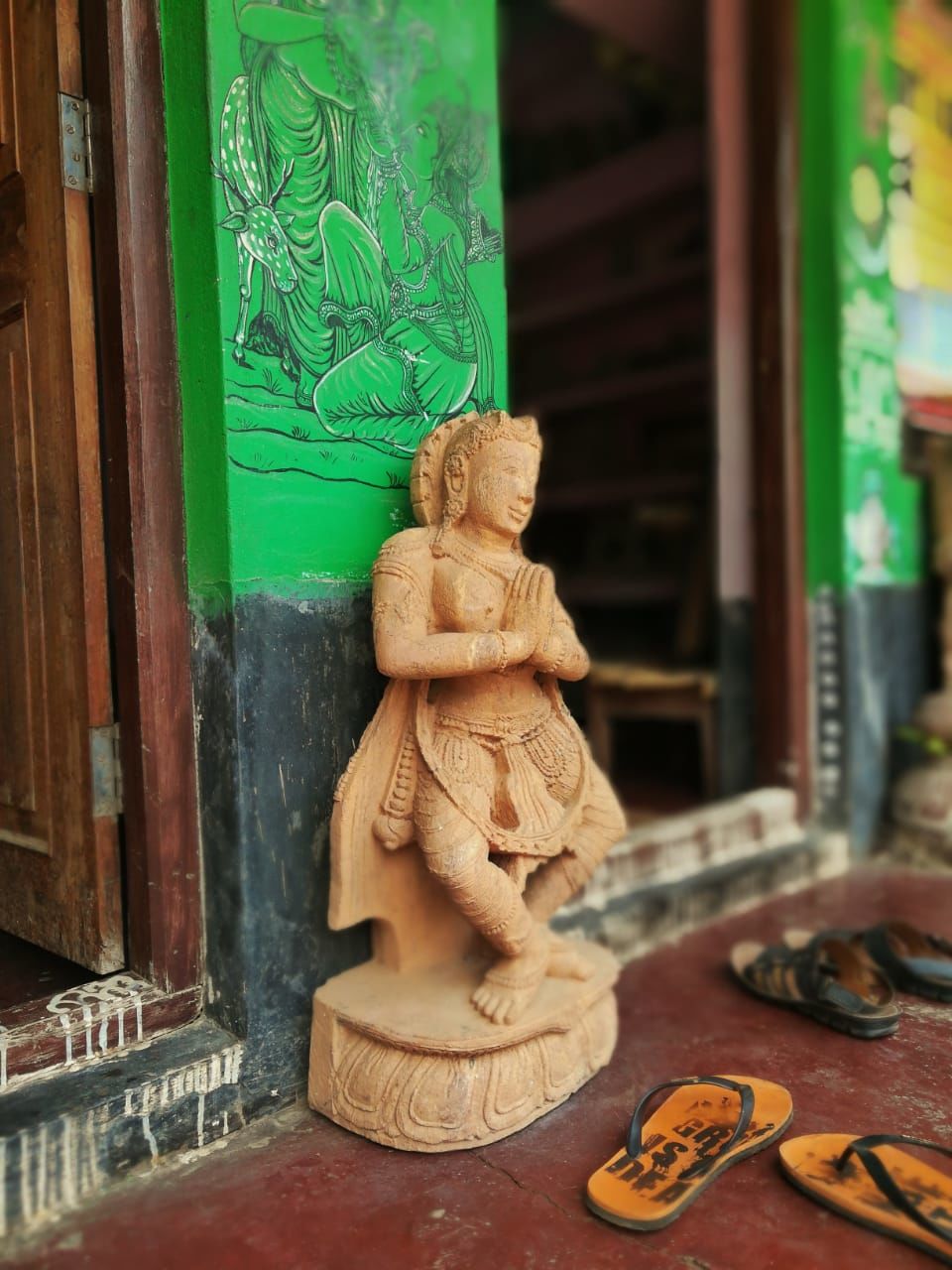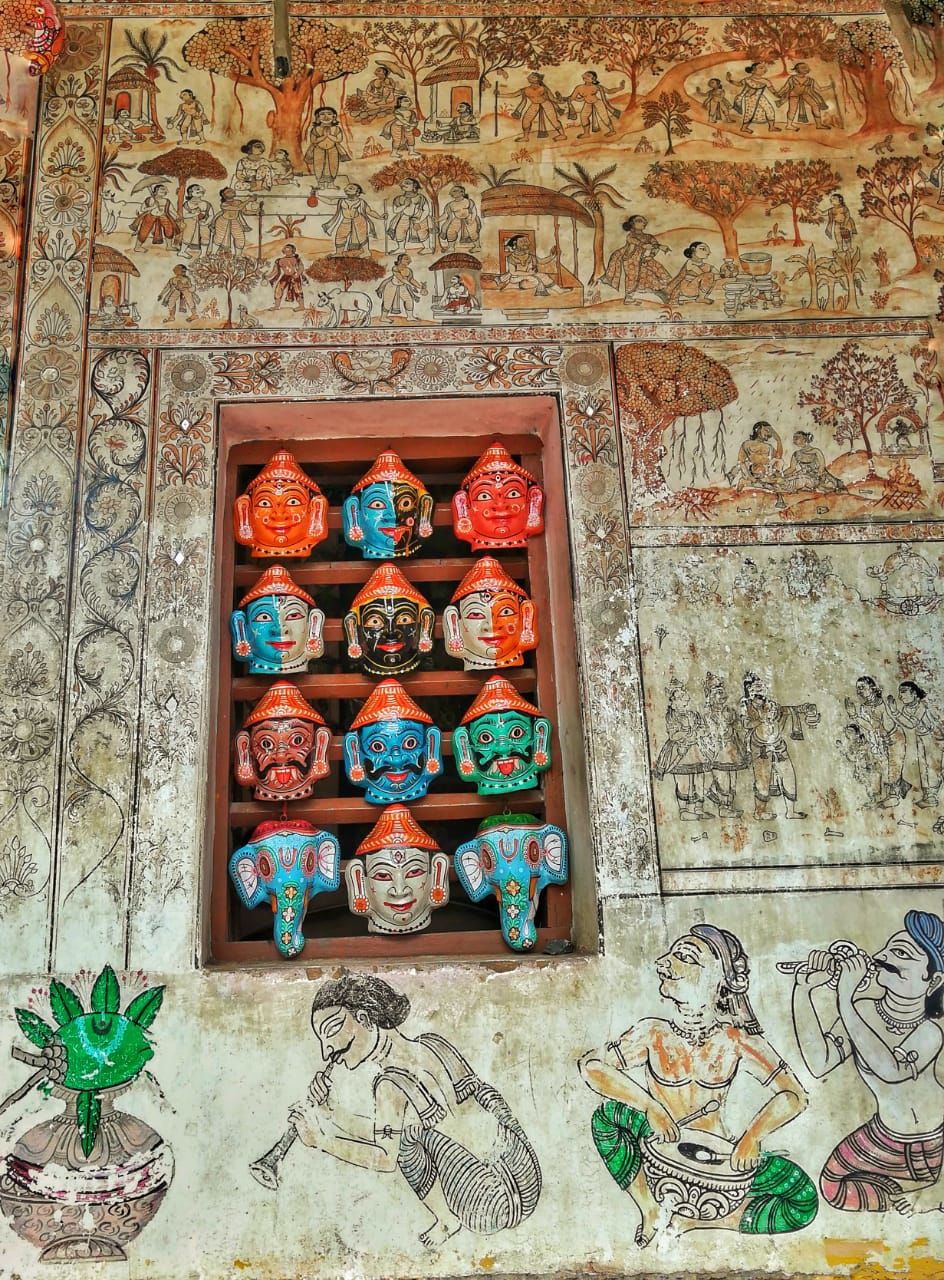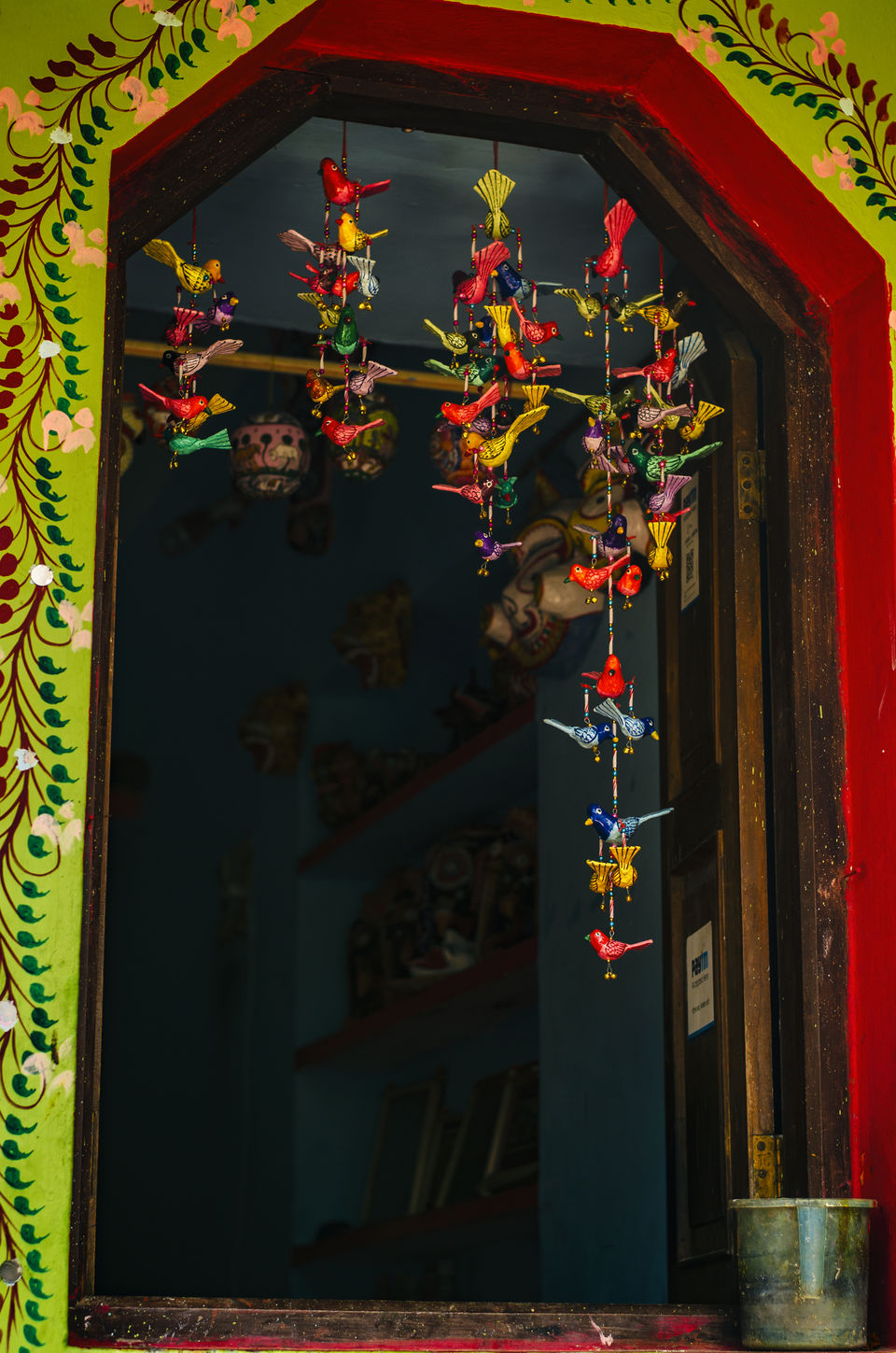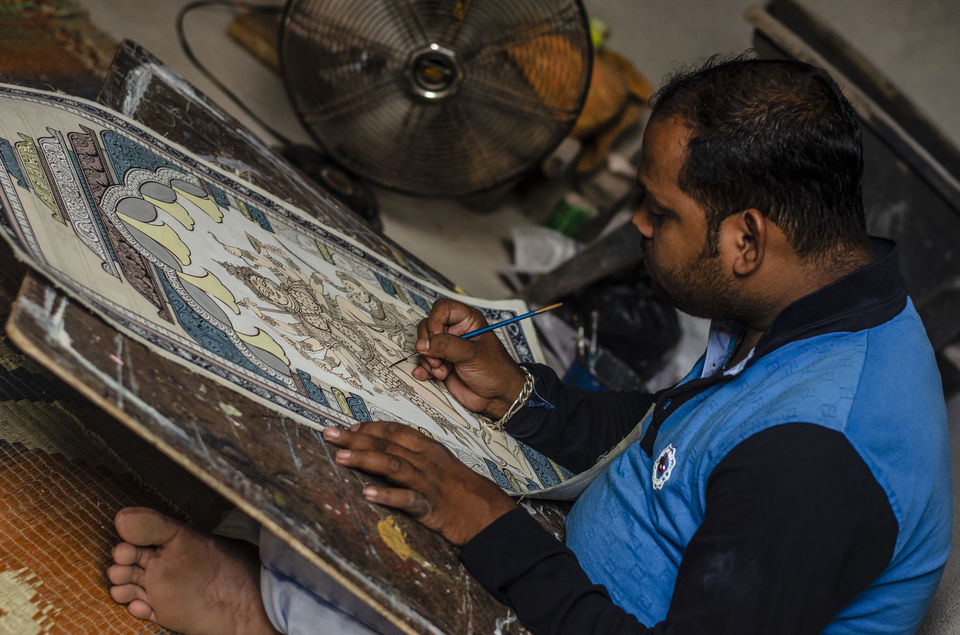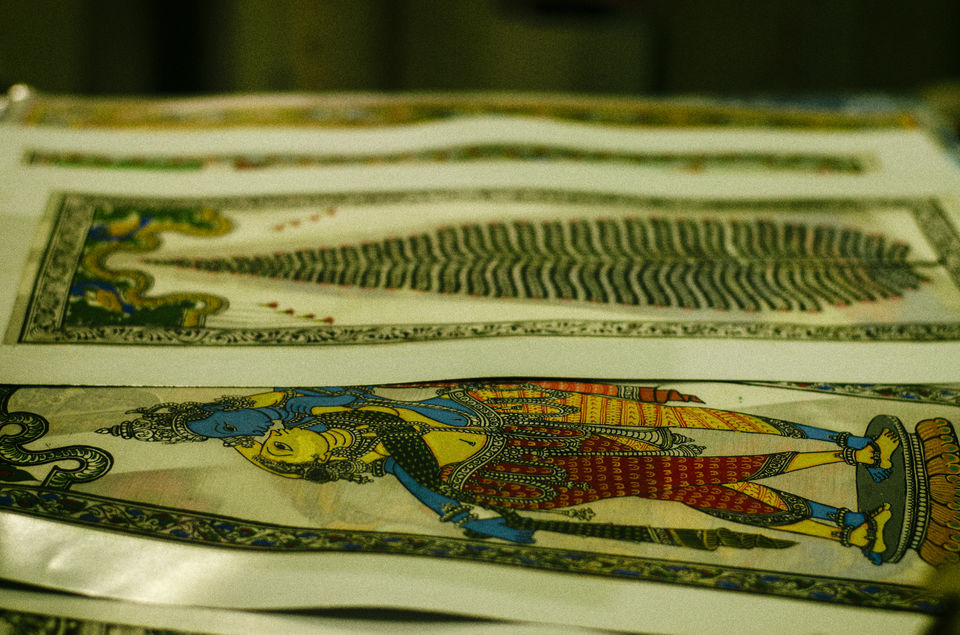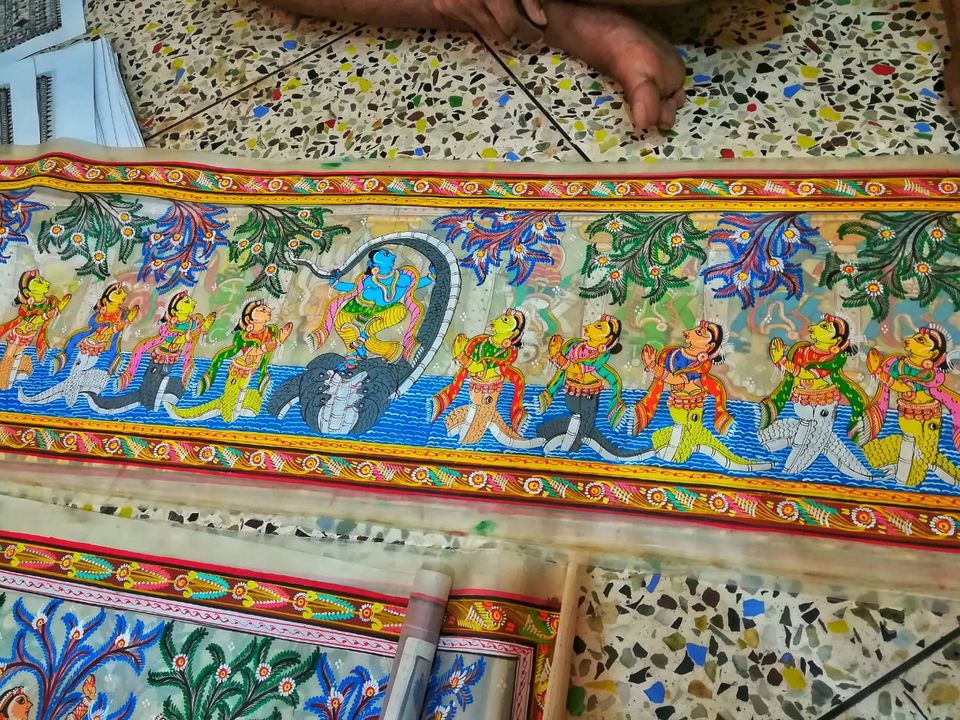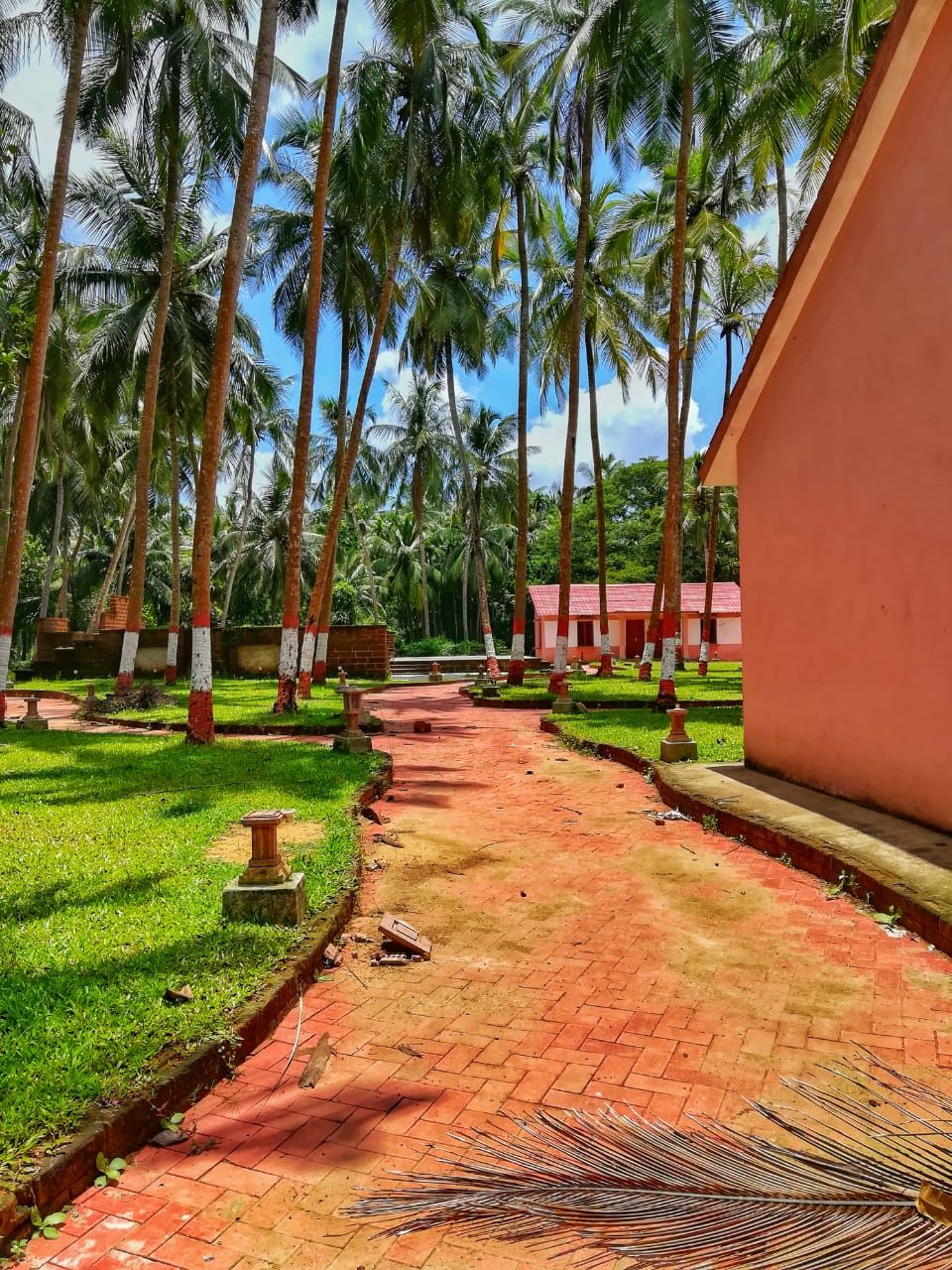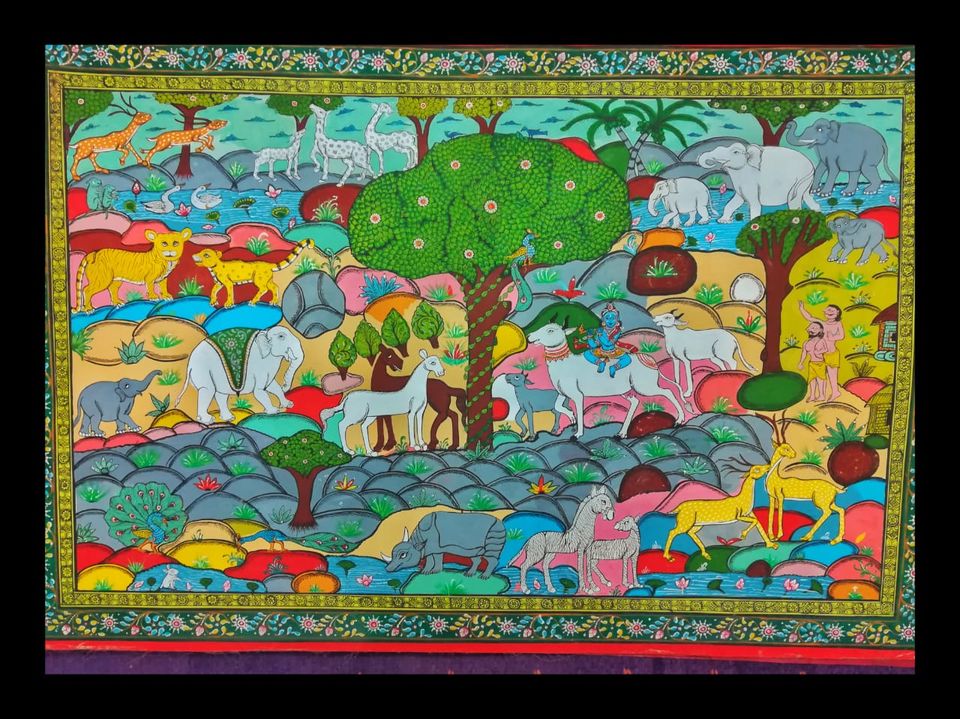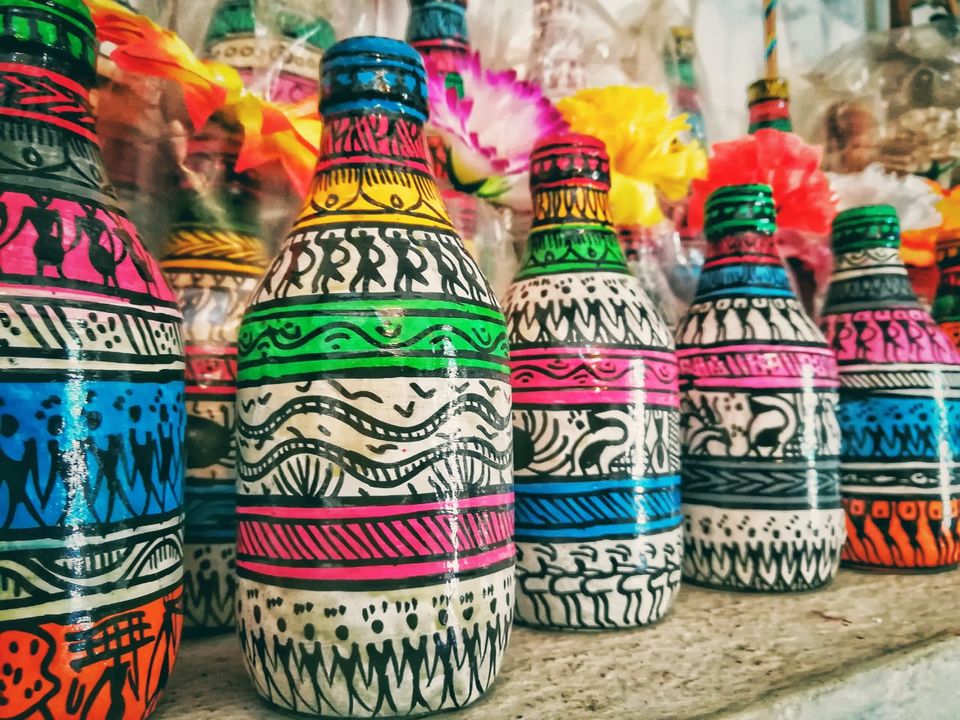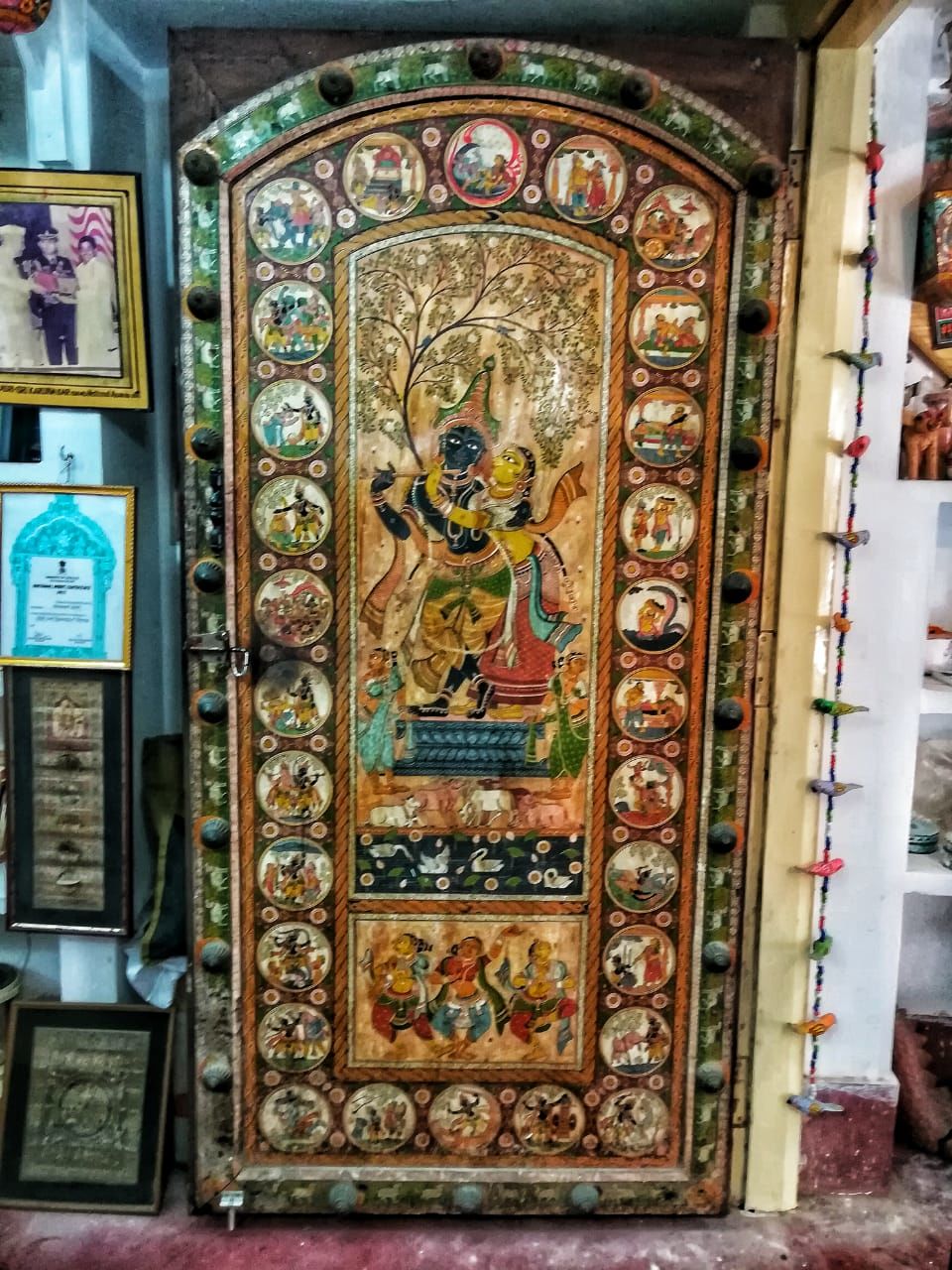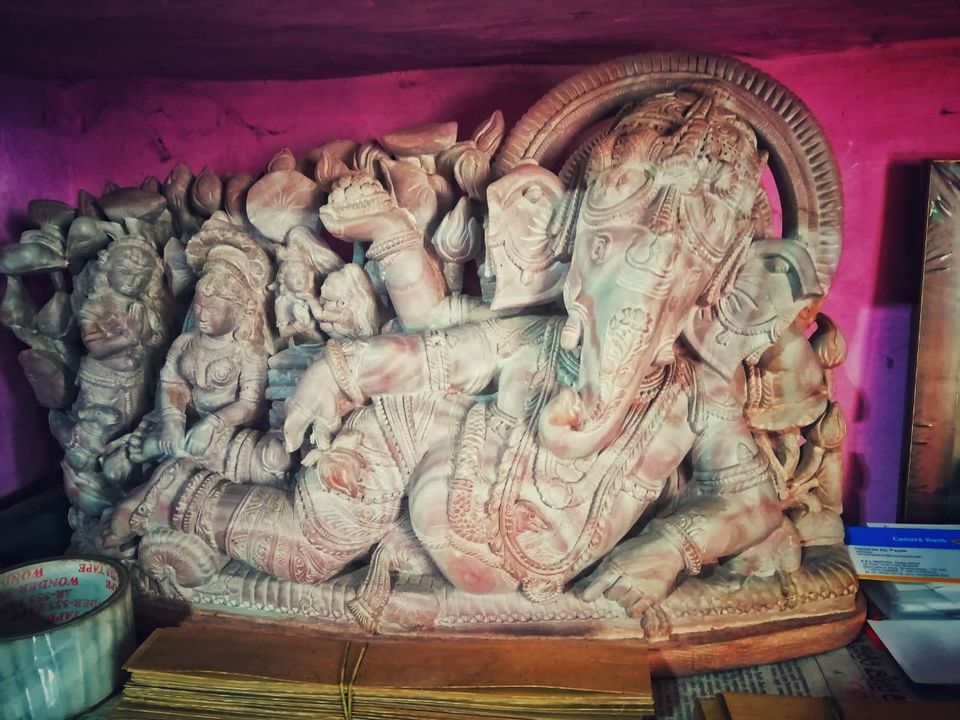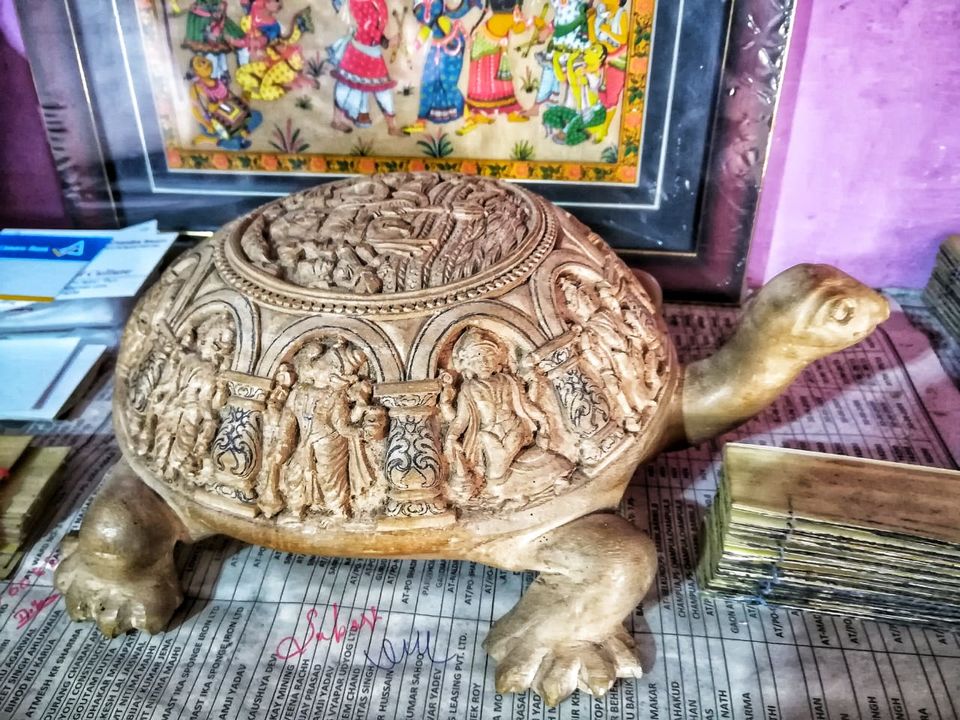 India is a land of rich cultural heritage as well it is the birthplace of various land forms. And Indian art forms mostly depicts about the stories of our purana. It talks about our deities and beliefs.Traditional Paintings are classified in four main groups here such as Mural,Patachitra Painting, Palm Leaf Painting and Paper Painting. The Pata Painting has deep connection with the cult of Sri Jagannatha,Krishna Leela, Stories from Ramayana and Mahabharata. one artist ( Now I have forgotten his name and I am truly sorry for that ) has told us that how they develop natural colours from rock, soil and flowers and use them as colouring agents. Pata chitras are done over palm leaves,tussar,betels,coconuts and even over glass bottles nowadays. We were stunned to see their abilities and creation. We were mesmerized to hear their stories and achievements but how they are not receiving enough monetary support. We had bought a few artifacts and came back to PURI in the afternoon. It was one lifetime experience.
P.S. please don't bargain with the artists while collecting or buying art. Because the efforts and hard work they put in while creating such gems,they deserve that much of remuneration from your side..
Frequent Searches Leading To This Page:-
Orissa trip itenary for 3 nights 4 days, best itinerary for orissa, A Ten Day Itinerary, Best of Orissa, Itinerary of odisha