Mewar or Mewāḍ is a region in south-central Rajasthan. It includes the present-day districts of Bhilwara, Chittorgarh, Rajsamand, Udaipur, Pirawa Tehsil of Jhalawar District of Rajasthan, Neemuch and Mandsaur of Madhya Pradesh and some parts of Gujarat.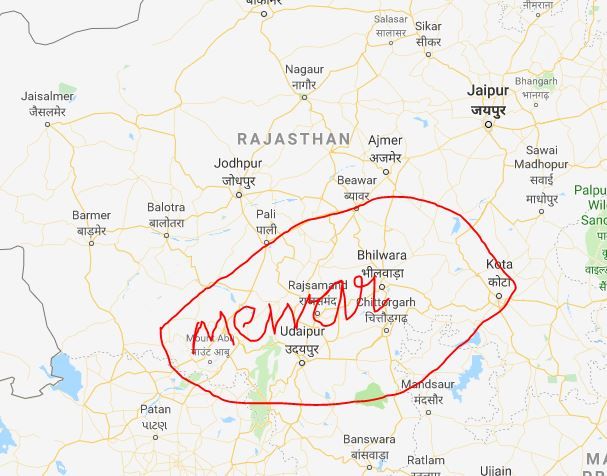 In this blog, I have shared a 6 days itinerary to cover the famous places and forts of the Mewar region.
Day 1:
Leave from Delhi and reach Udaipur in the early morning on the next day. The train Mewar Express runs from the Nizamuddin Railway station everyday at 19:30 hours. It reaches Udaipur at 8 am on the next day.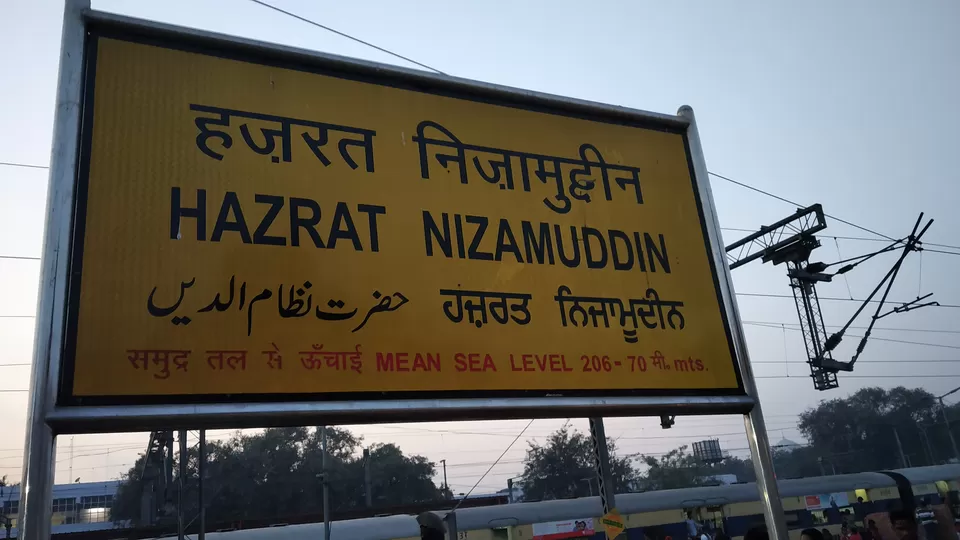 Day 2:
Freshen up at the Udaipur railway station itself. It has a pretty clean waiting room. Have some breakfast at the station itself.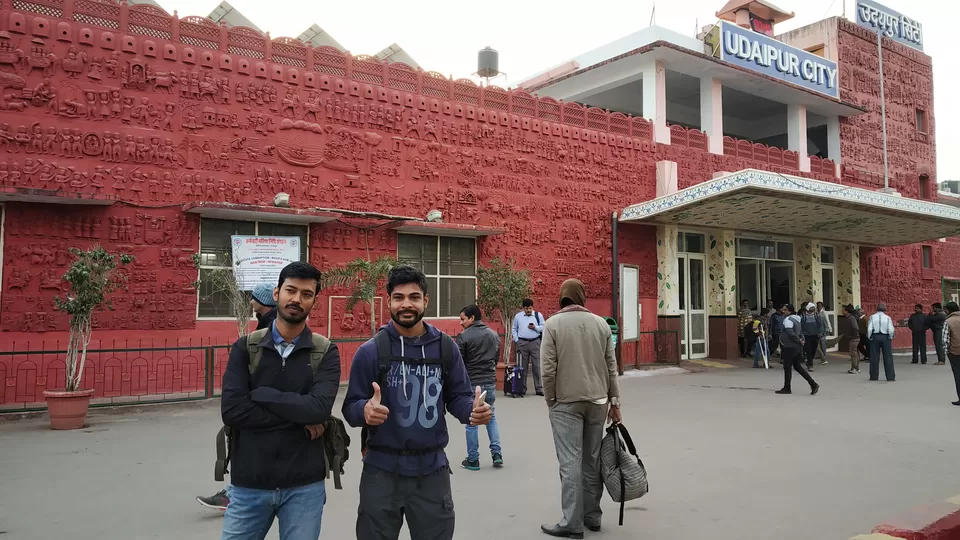 Pick up bikes (or car) by 9:30 am and leave for Mount Abu (around 163 Km). Reach Mount Abu by 2 pm. Have lunch and explore Mount Abu.
Day 3:
Wake up by 5 am. Leave your room by 6 pm for Guru Shikhar, the highest peak of Aravali. Watch the sunrise on your way to Guru Shikhar. It is amazing and you won't witness that view anywhere else in the world.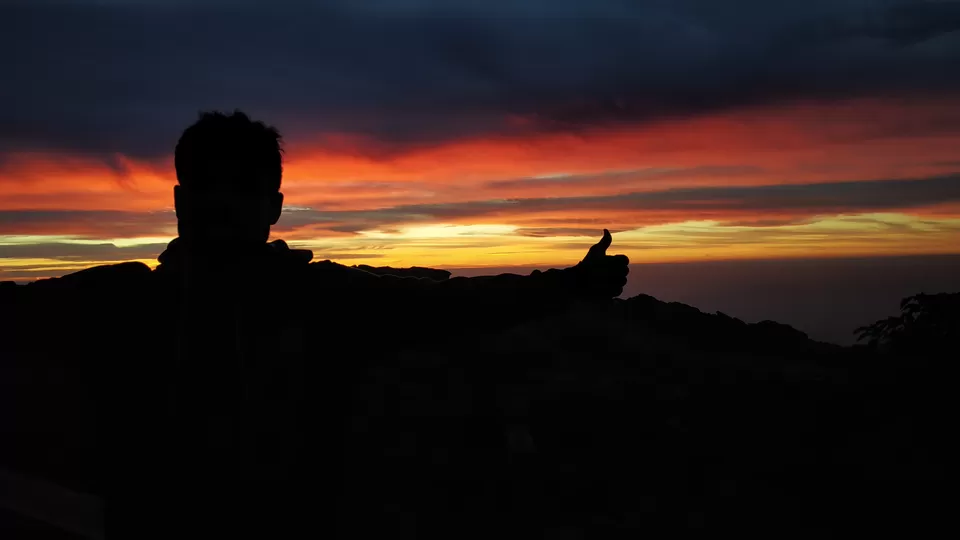 While on your way back, visit the Achalgarh village.
Leave for Kumbhalgarh (around 170 km) by 1 pm.
Reach Kumbhalgarh by 5 pm and attend the night show at Kumbhalgarh fort which starts after the sunset.
Day 4:
Wake up by 6 am. By 8 am go back again to Kumbhalgarh Fort for further sightseeing.
Leave for Haldighati by 12 Noon (only 60 Km drive) and reach there by 2 pm after having lunch on the way.
There are three places to visit in Haldighati
1. Rakt ki Talai
2. Haldighati (the actual pass)
3. The museum and smarak
Leave by 4 pm to reach Nathdwara by 5 pm (20 Km).
Overnight stay at Nathdwara.
Day 5:
Wake up by 4 am. Leave early morning by 5 am to reach Chittorgarh by 8 am (120 km drive).
Have the breakfast at Chittorgarh town.
Explore the famous Chittorgarh fort.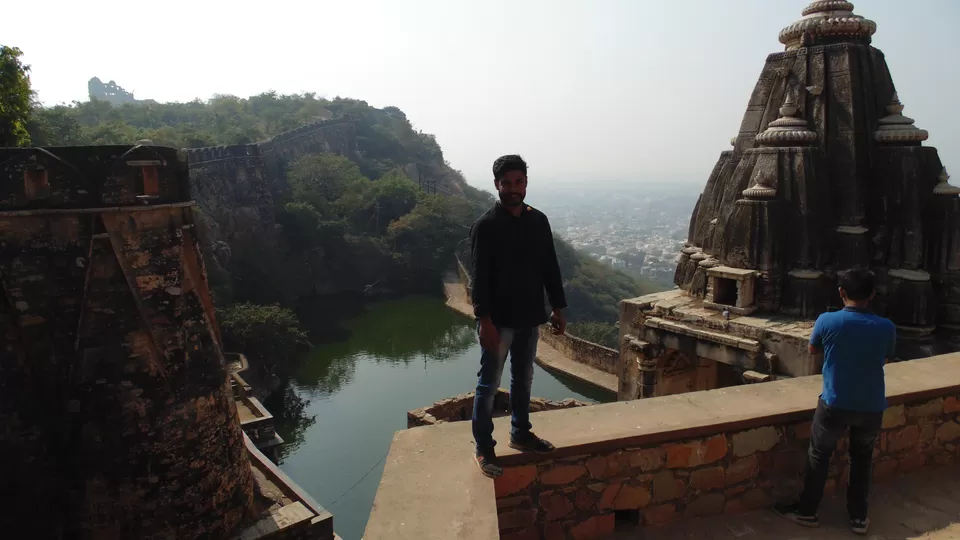 It is a very big fort. Read about how to explore the fort without getting lost here-
Leave for Udaipur by 12:30 pm.
Visit the Fatehsagar lake on your way.
Overnight stay at Udaipur.
Day 6:
Explore Udaipur.
Quick glance of the whole trip-
I hope these glimpses and information will help you planning your travel to Mewar region in a more organised way. I made this whole itinerary myself and executed the plan. It went smooth and was the most fun trip. Hope its the same with you.
--------------------------------------------------------------------------
If you appreciate my efforts, follow me to stay updated on my other economic and budget travels.
A few more travel experiences-
1. 5 cheap places in Mcleodganj
If you have any query relating to expense, stay or itinerary feel free to ask in comments or you can PM me.