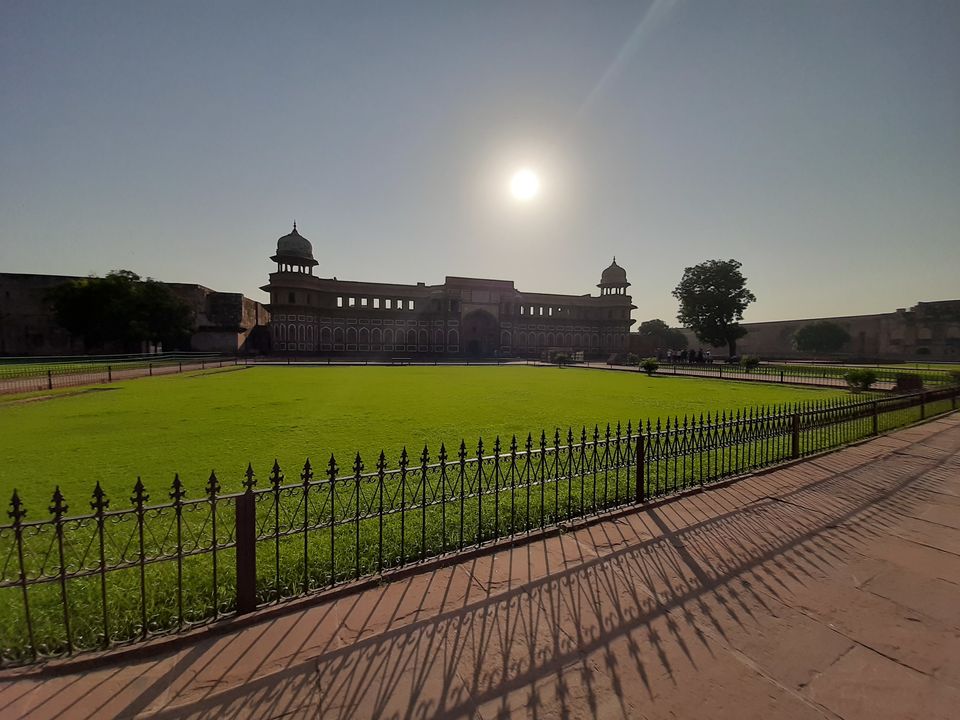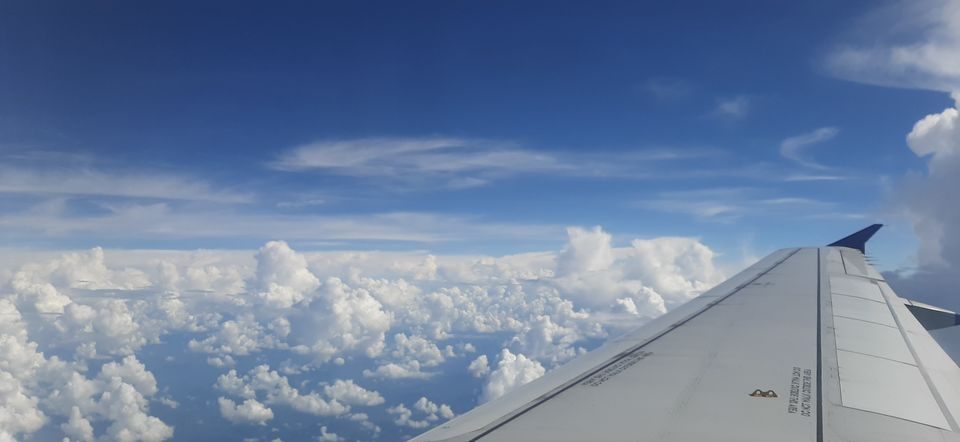 There is a very famous saying in Bengali that 'gone days were the best days'. When the year 2020 arrived, travel freak like me and my family had tons of plan regarding our travel itinerary of our next destination which was suppose to be Himachal Pradesh but destiny had other plans for all of us around the globe. Here I am reliving the memories of my last year trip.
On 7th October 2019 we boarded a flight and reached Delhi. We had reservations at Tripura Bhavan(staying in government run guest houses does save a lot of money). That night we just took shower and went to sleep after having dinner.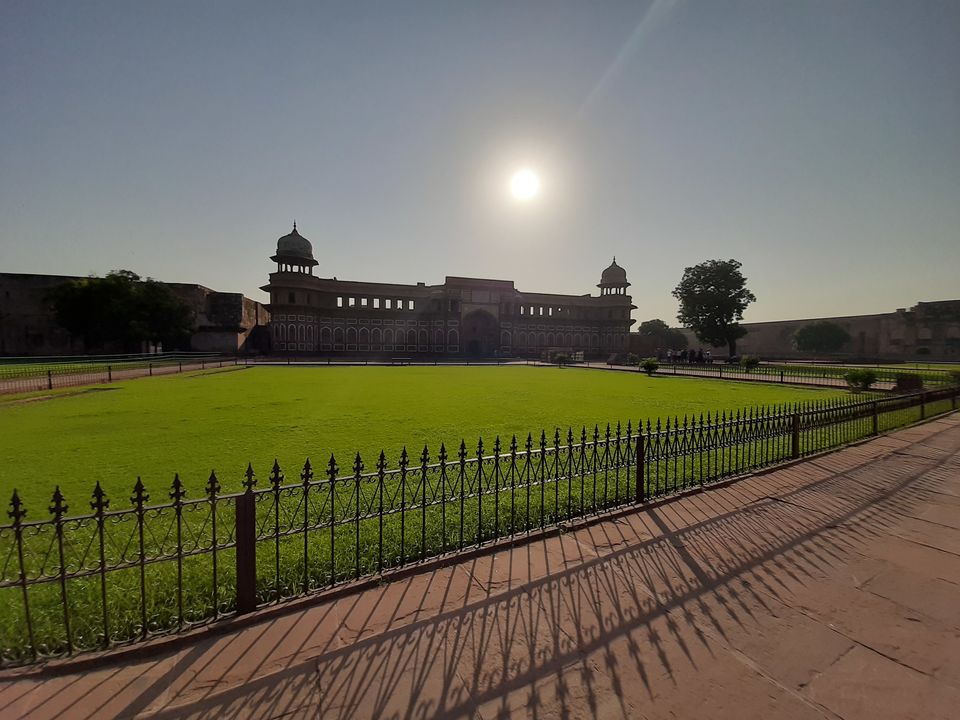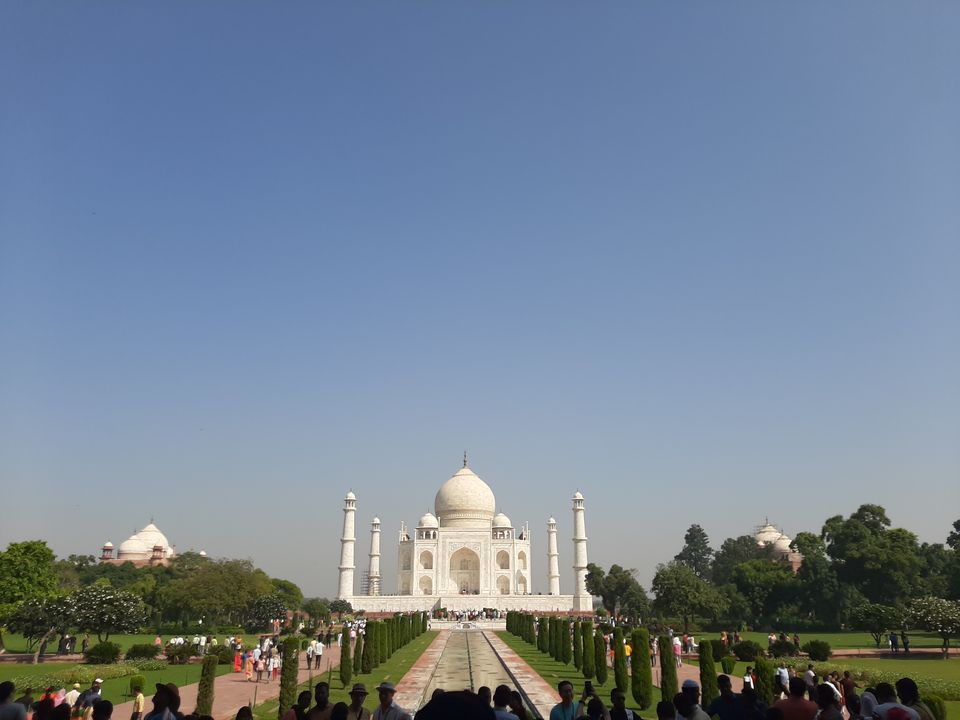 On 8th October, at around 3 am we left for Agra. We had already contacted a person we knew before to arrange a ride for a family of 8. So, he arranged for a traveler bus. After travelling for about 2 hours we stopped at a roadside dhaba, and had the world's best tea. After recharging our batteries, we started our journey again. Finally after 2 more hours of travelling we reached Agra. The first thing we did was fill our tummies, with some lip smacking alu parathas. Since we had already booked our tickets for Taj Mahal from Book My Show and our given time slot was from 11 am to 11.30 am, we thought of visiting Agra fort first. It is needless to say that Words aren't enough to describe its beauty. Also if you hire a guide it will be helpful because there are so much of information regarding every corner of that place.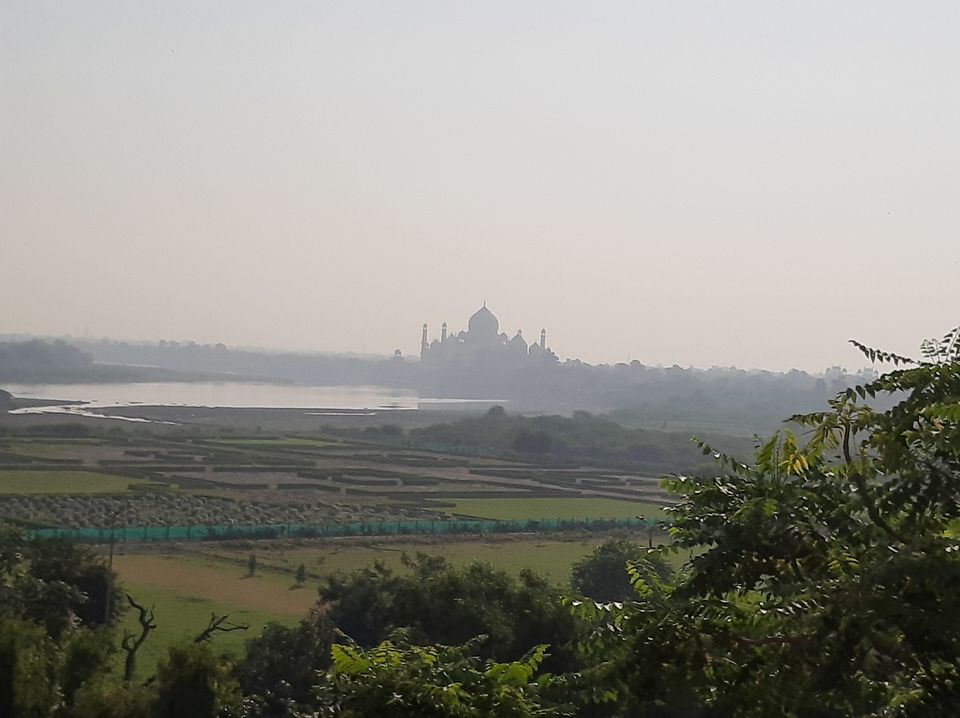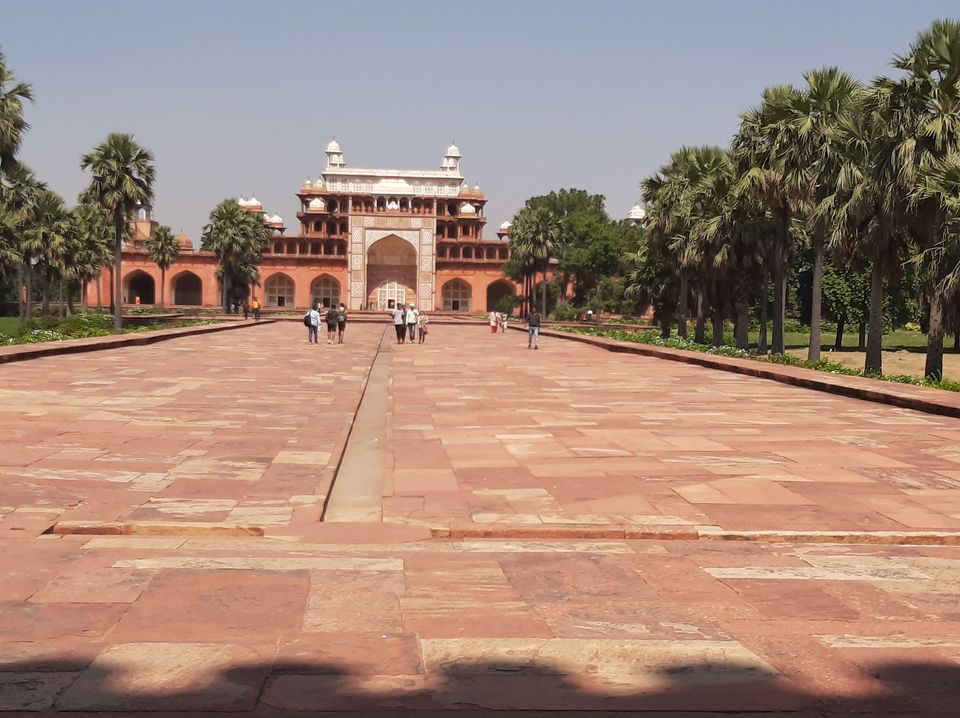 It took us near about one and half hour to explore the fort. From fort we went to visit The Taj Mahal. Since we had booking we really had a hassle free experience, but unfortunately this time our guide wasn't a good one. Once you enter the premises of Taj Mahal you are bound to forget the world beside you and just stare at this brilliant architectural monument. It is a must visit place. On our way back we visited Fatehpur sikhri. It wasn't a very good decision though since we had to travel double of what we had anticipated earlier.Personal suggestion that I would give is that please stay at Agra for at least 2 days and 1 night,so that you can enjoy the local delicacies and can collect some beautiful souvenirs.
We reached Delhi Nizamuddin railway station by 6.30 pm as we had a train to catch. Our train's departure was scheduled at 7.45 pm and we arrived at Udaipur on 9th October at about 6 in the morning.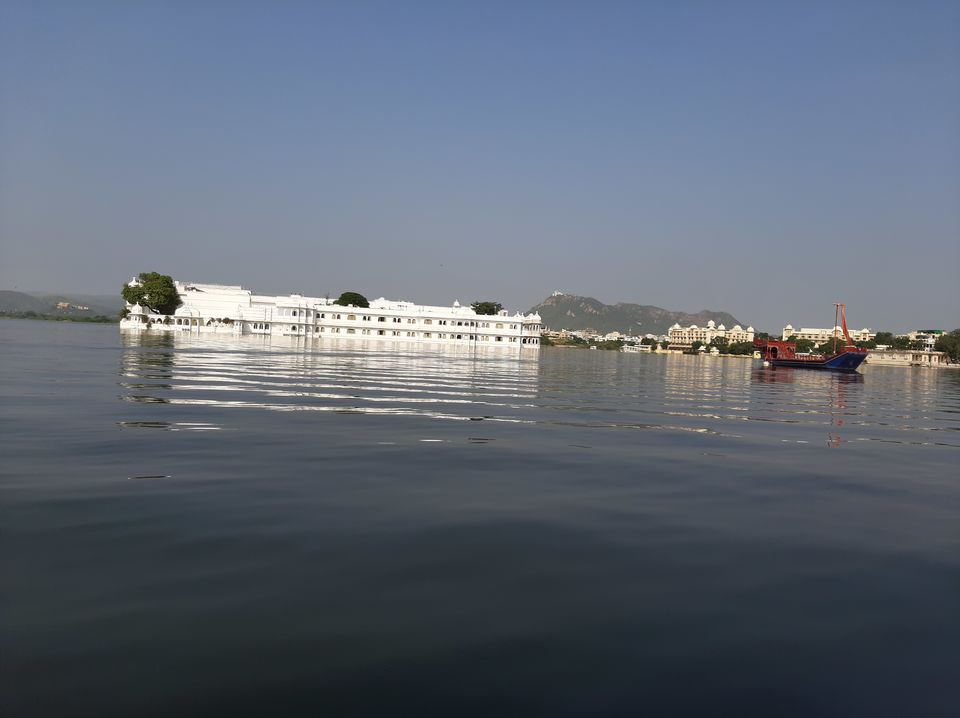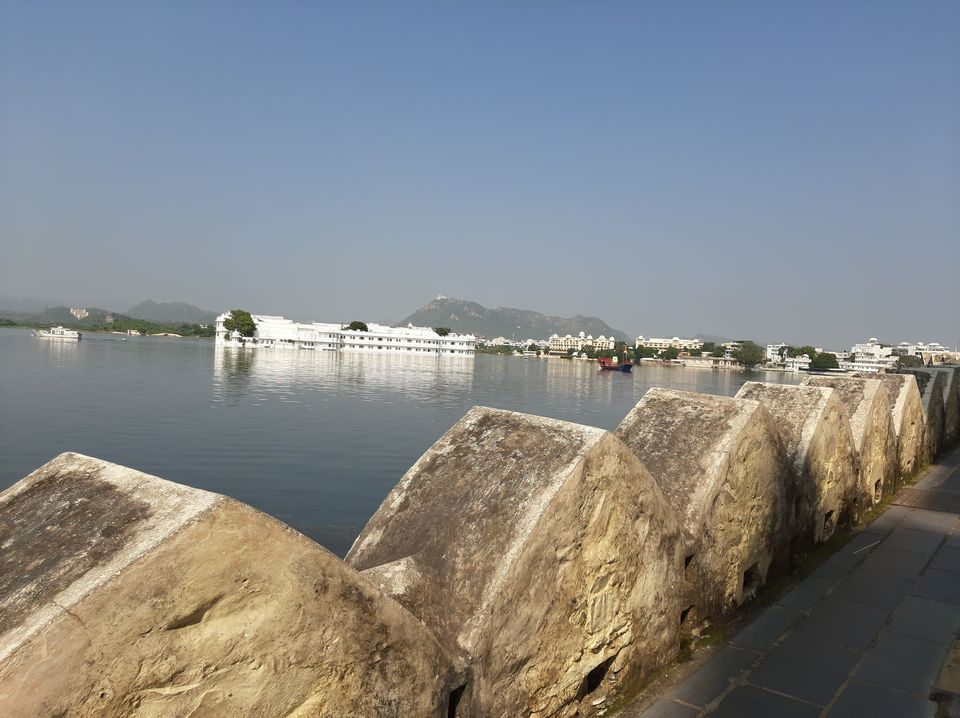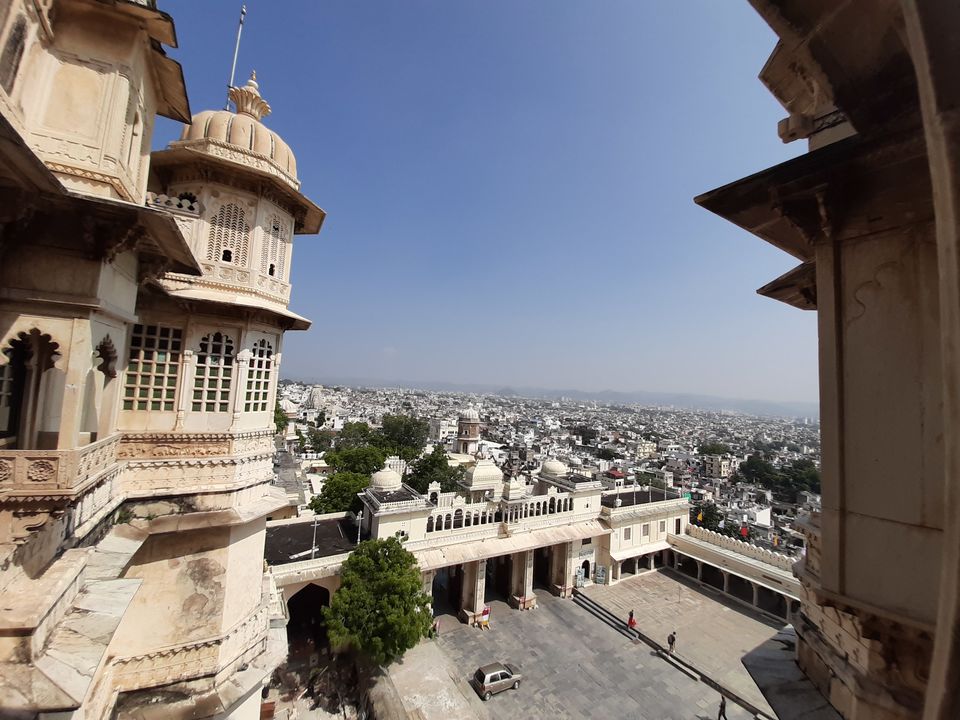 Since we had shortage of time, we took auto from the station and made a pact with the driver that he will take us to the places of tourist attraction and then drop us to our hotel.
The first place we visited was gulab bagh and zoo, which us under renovation, only the park was open. Sensing our disappointment the auto driver took us to a sweet shop where we had breakfast(kachori, poha and some amazingly tasty jalebis.). Then with our happy tummies we went to lake pichola and had a refreshing experience of boating. Right after that we went to City Palace. We booked a guide, and headed for an experience of lifetime. I would add a personal note, that please book a guide when you are visiting places of historical importance, because there are many information which are not there in history books. Try not to purchase from the shops in the palace premises, as u might end up paying more than usual price.(free advice from our guide). From the palace we checked in to our hotel and thought to retire for the day. In the evening after having tea we went to hathi pol market. A very famous market and a must visit place.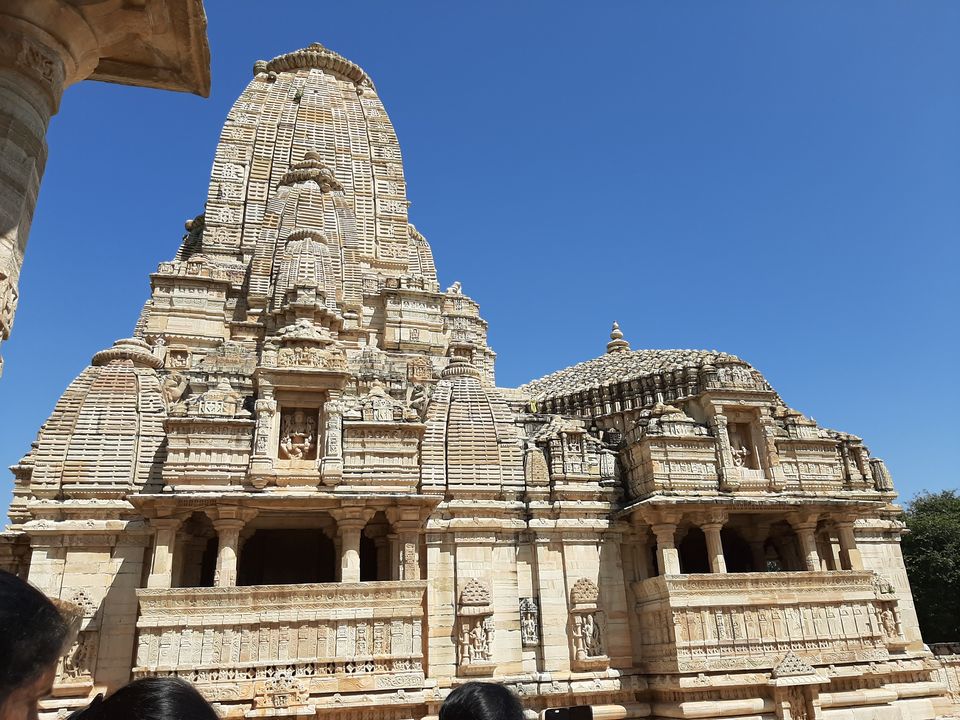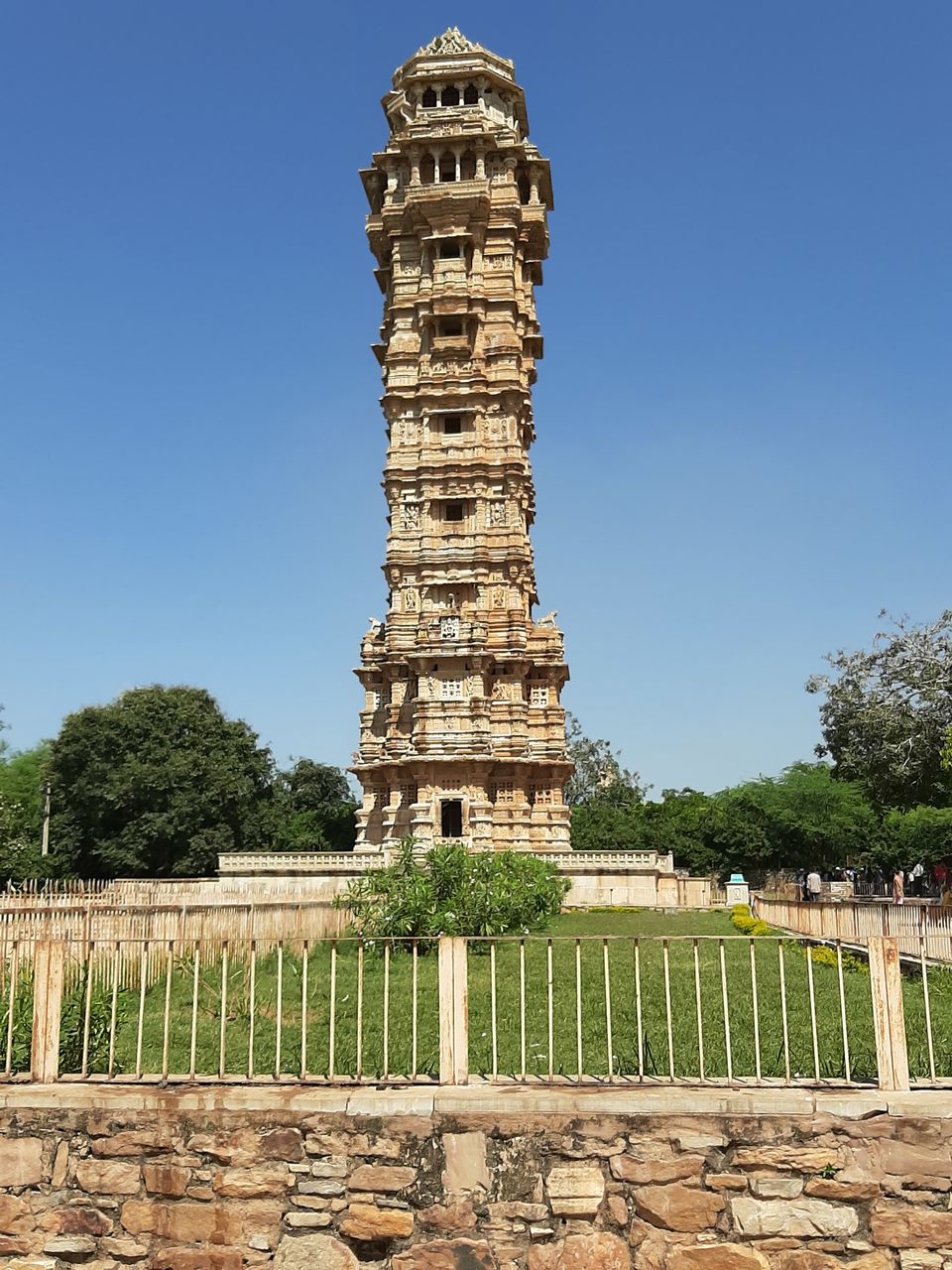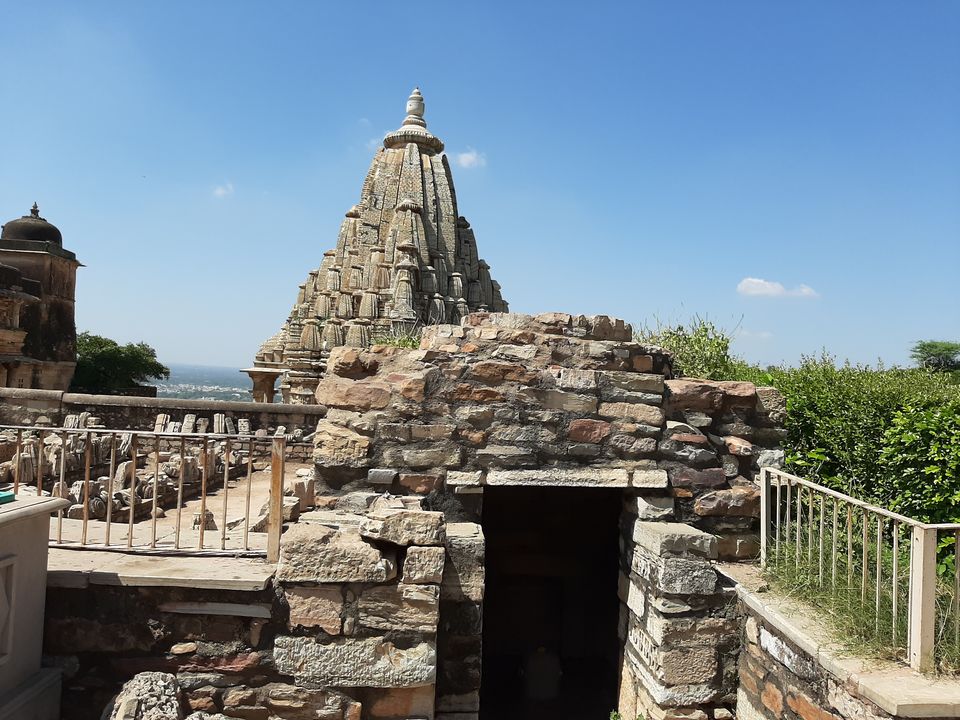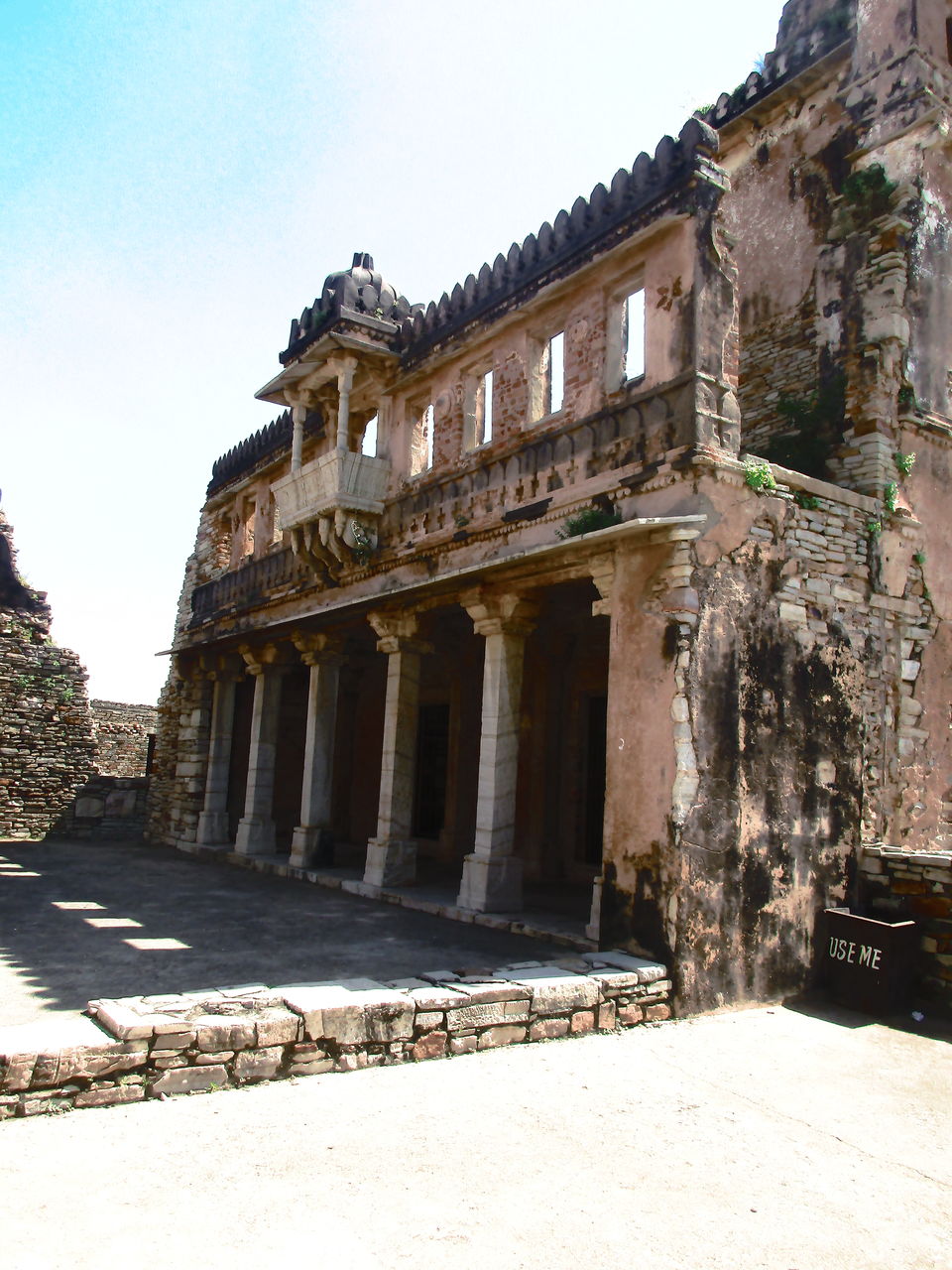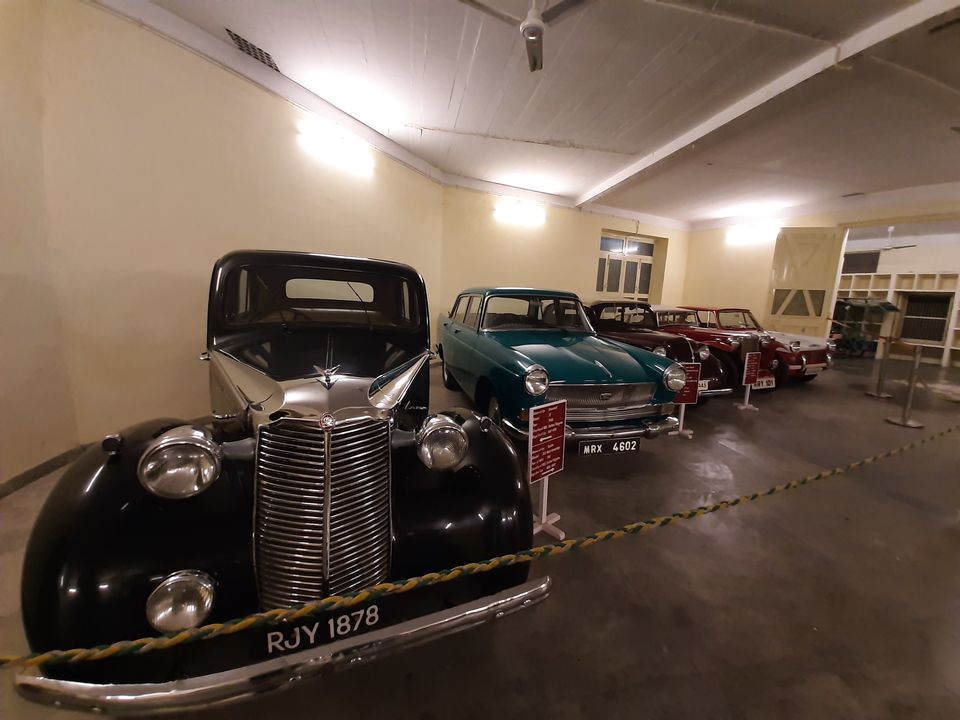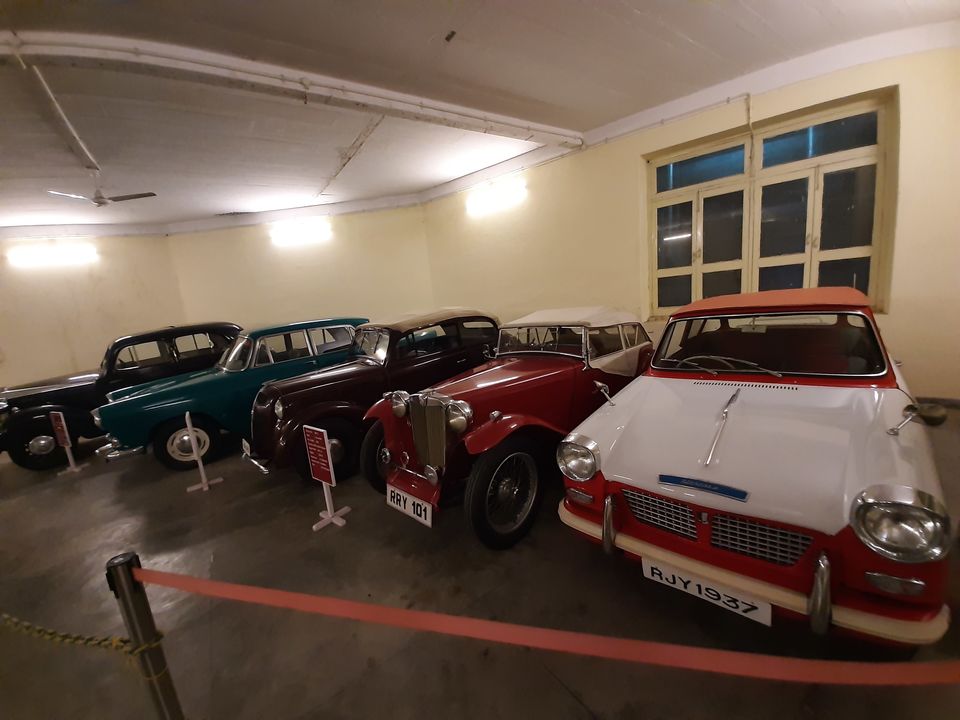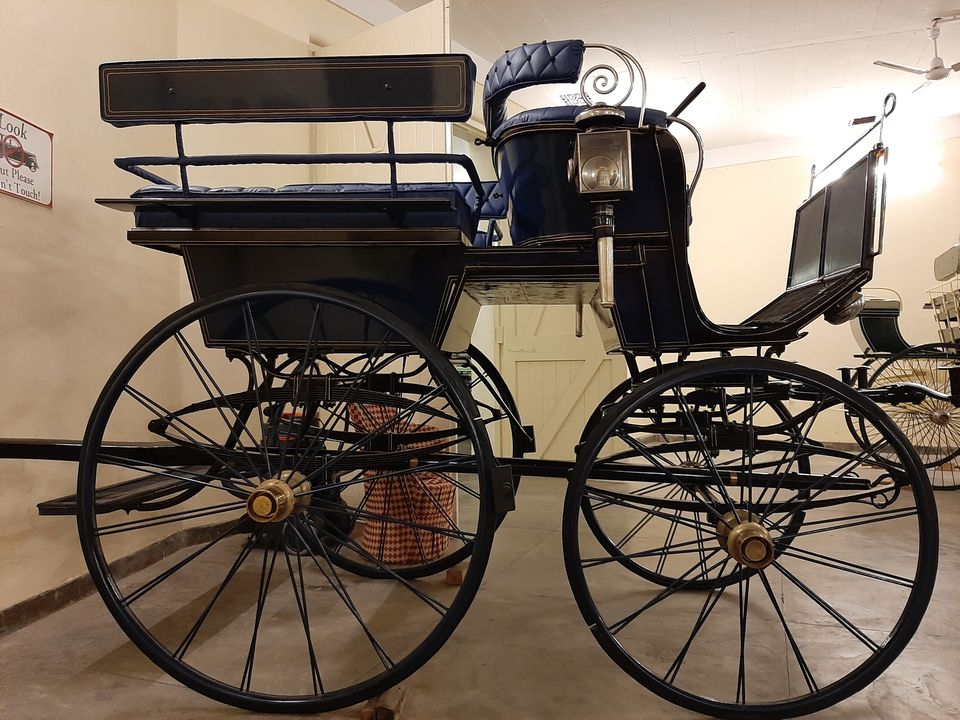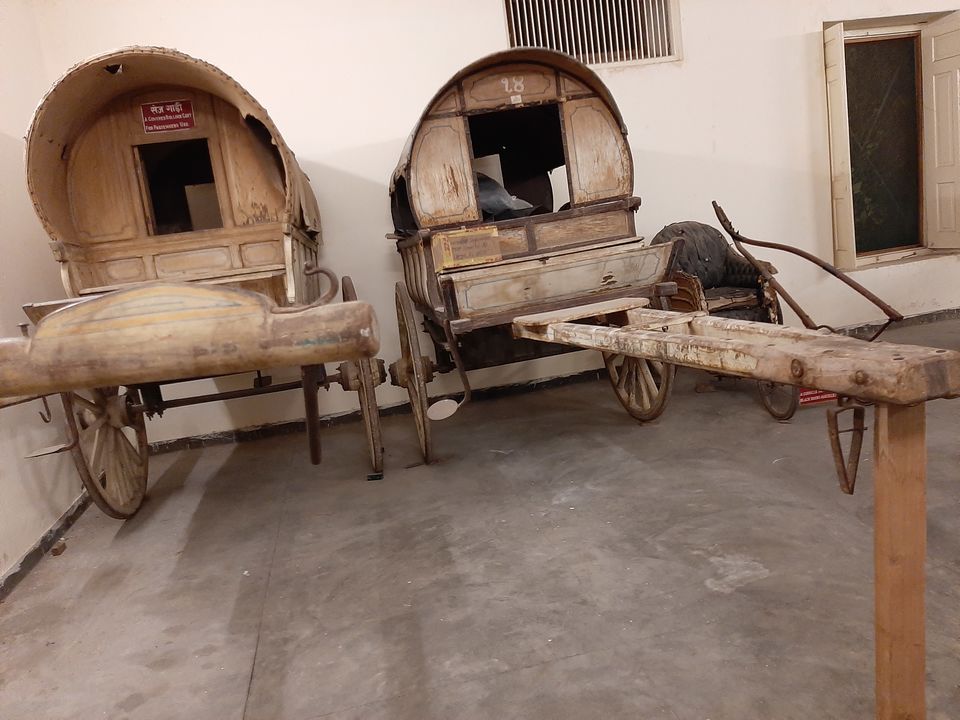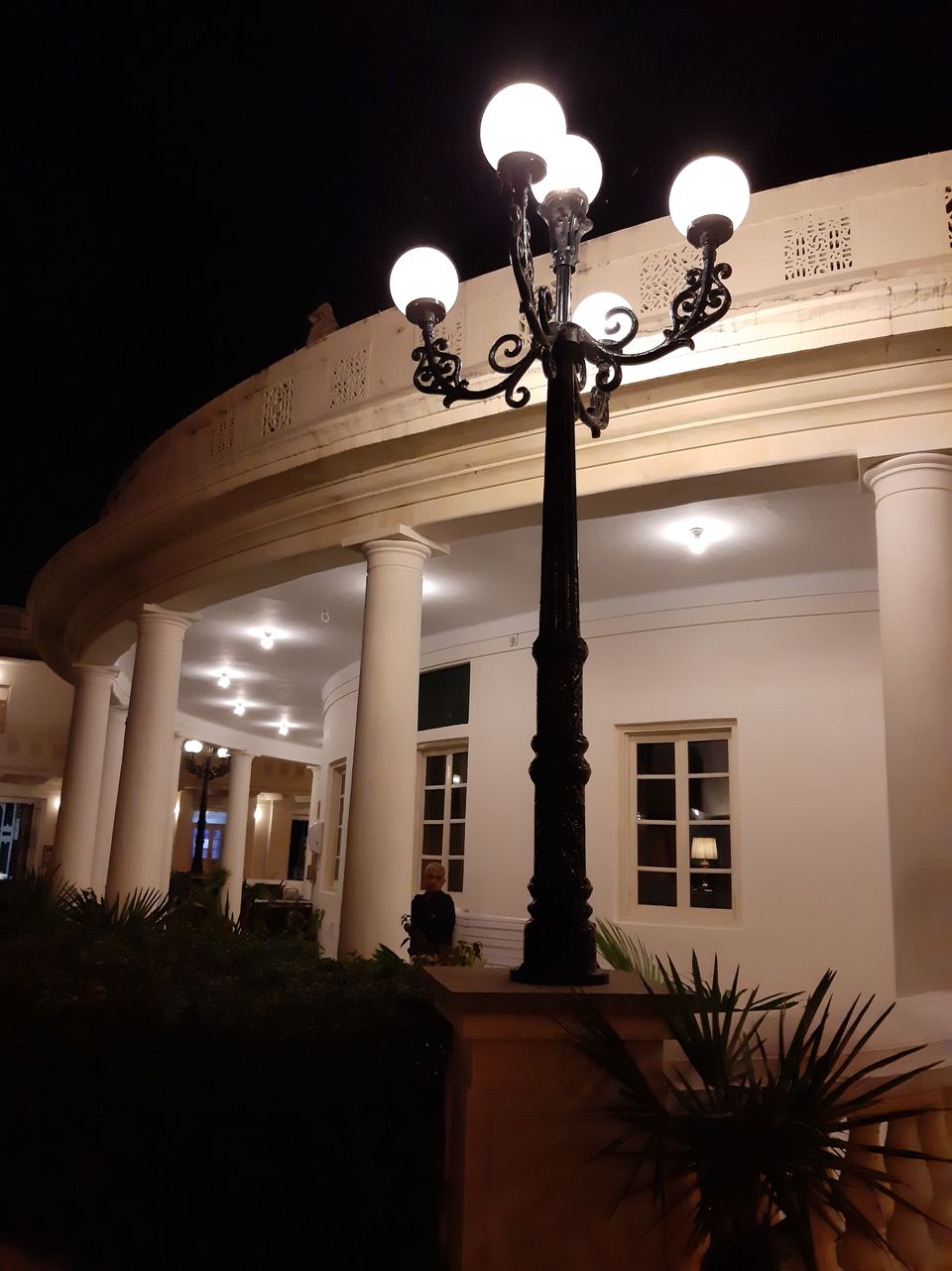 On 10th of October we went to Chittorgarh. A car was booked from the hotel. We started early in the morning ,right after breakfast. Personally I would suggest all to keep some ointments to soothe your back pain,because from Udaipur to Chittorgarh, the road is insanely bumpy and please book a registered guide available at counter situated near the entry gate of the fort. Chittorgarh is now basically ruined, and no restoration can be seen. Also from the pictures you can guess it is not an easy job to restore this vast palace. On our way back to Udaipur we had 'daal bati churma' their signature dish, a must try delicacy.
In the evening we went to Vintage Car Museum. Entry fee was rs 4oo per person and for children below 8 years it was rs 250. Even if you are not into cars, you will enjoy the mere feeling of being able to witness history packed inside each car. Every car, is as flawless as they were bought from showroom just while ago.
On 11th October we left for Ajmer Shariff Dargha. We boarded the train at about 6 am in the morning and reached Ajmer station by 11 am. It doesn't matter which religion you follow, anyone is welcomed there. After that we went to station again as some of our trip members were waiting for us. From the station we booked a car and headed to Pushkar where we were suppose to stay for 1 night and 2 days. Upon arrival at the hotel, they denied our stay citing their owner changed.(It was a oyo room, booked through make my trip. Later make my trip refunded the money.) So, at Pushkar we just visited the Brahma Temple and due to bad mood didn't click picture. Okay so after the hotel fiasco we decided we won't stay at Pushkar, and we headed straight to Jodhpur. At Jodhpur we actually had booking at my Father's office guest house. We were lucky they adjusted our stay for one extra night. We left Pushkar by 4 pm and reached jodhpur by 10 pm.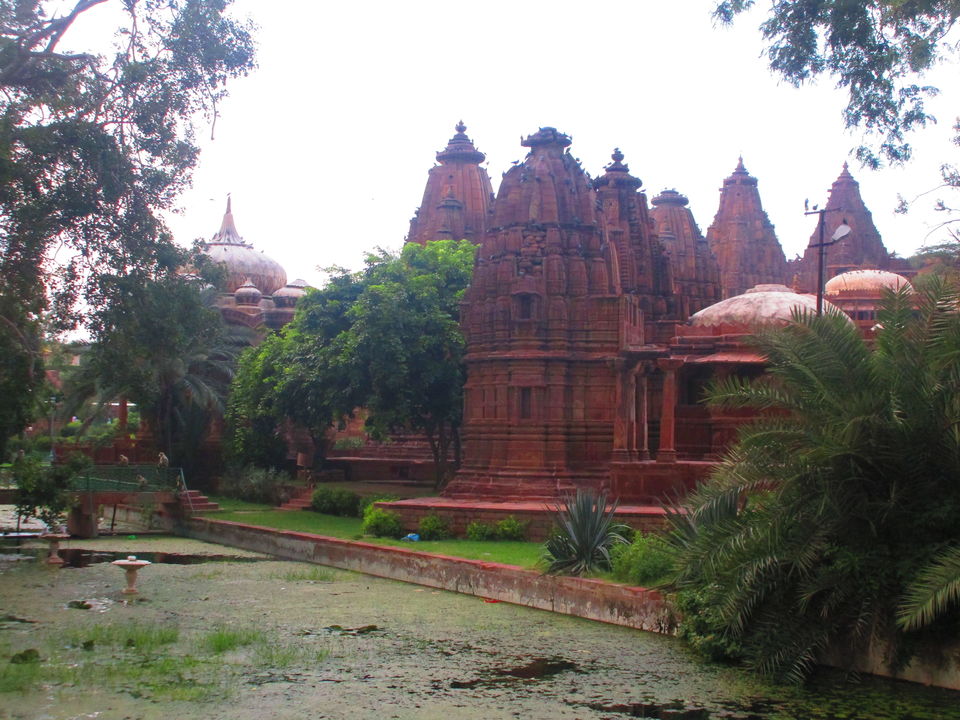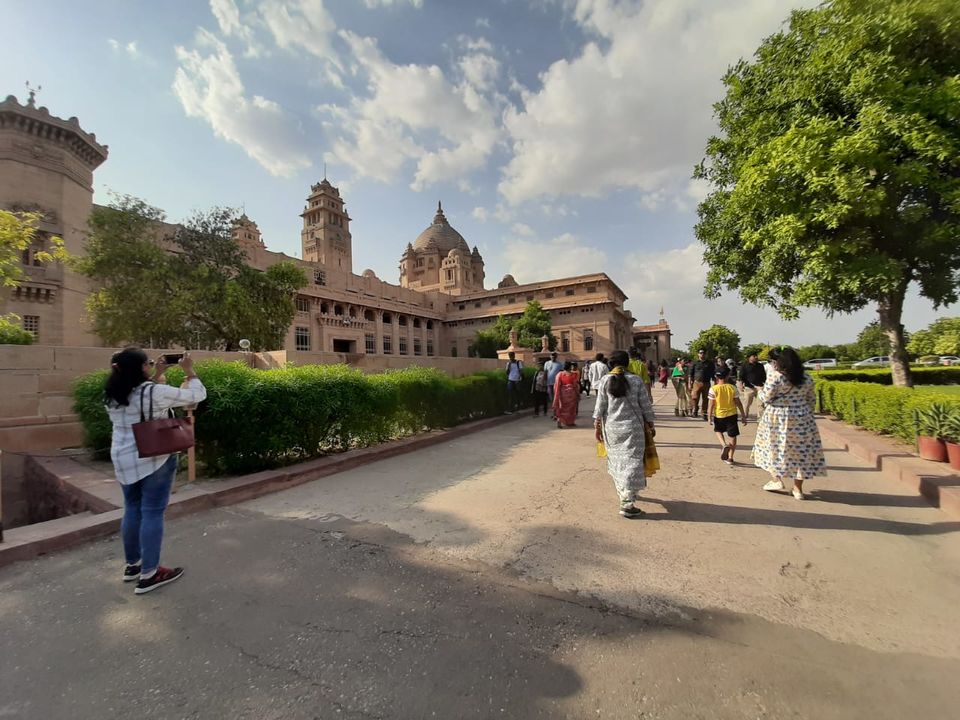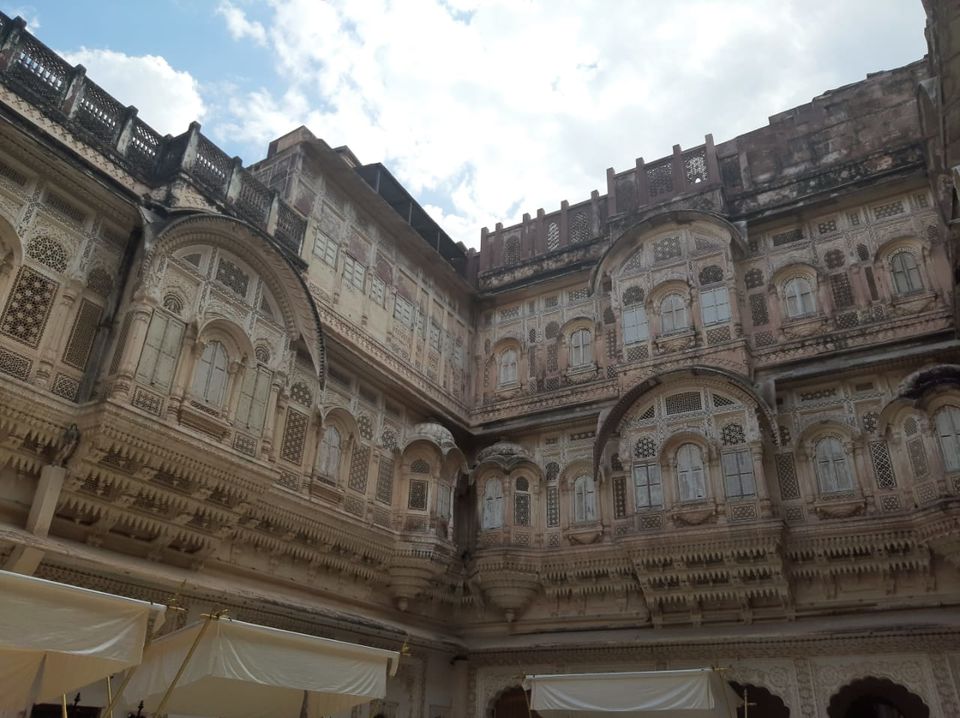 On 12th October, we did spent a lazy day sorting car services that could be hired for a day. Thanks to google we found a good one. We were staying at Kazri which was probably 4 to 5 kms away from the main town. Ola and Uber were cancelling our rides god knows why. So, we contacted that local tour agency and got us a car and went to Umaid Bhavan , Mandore Garden and at the end the clock tower market.
on 13th October we decided to save our money and opted for an auto and went to Mehrangarh fort. Remember, a guide is a necessity. Mehrangarh Fort is another architectural brilliance whose every nook and corner shouts the forgotten history. The beautiful carvings on the wall, a weird mountain on which an elevator is built, local musicians performing and the breathtaking view of the blue city from the Mehrangarh Fort are the true attraction of this place. But to be really honest, the blue color walls are fading with time.
On 14th October morning we went for a quick shopping at the clock tower market. Bangles, bags, different room decors, dress materials and delicious kachoris and tea were enough to keep my camera at bay, so no pictures were taken. Alas! In the evening we had our train to Jaisalmer.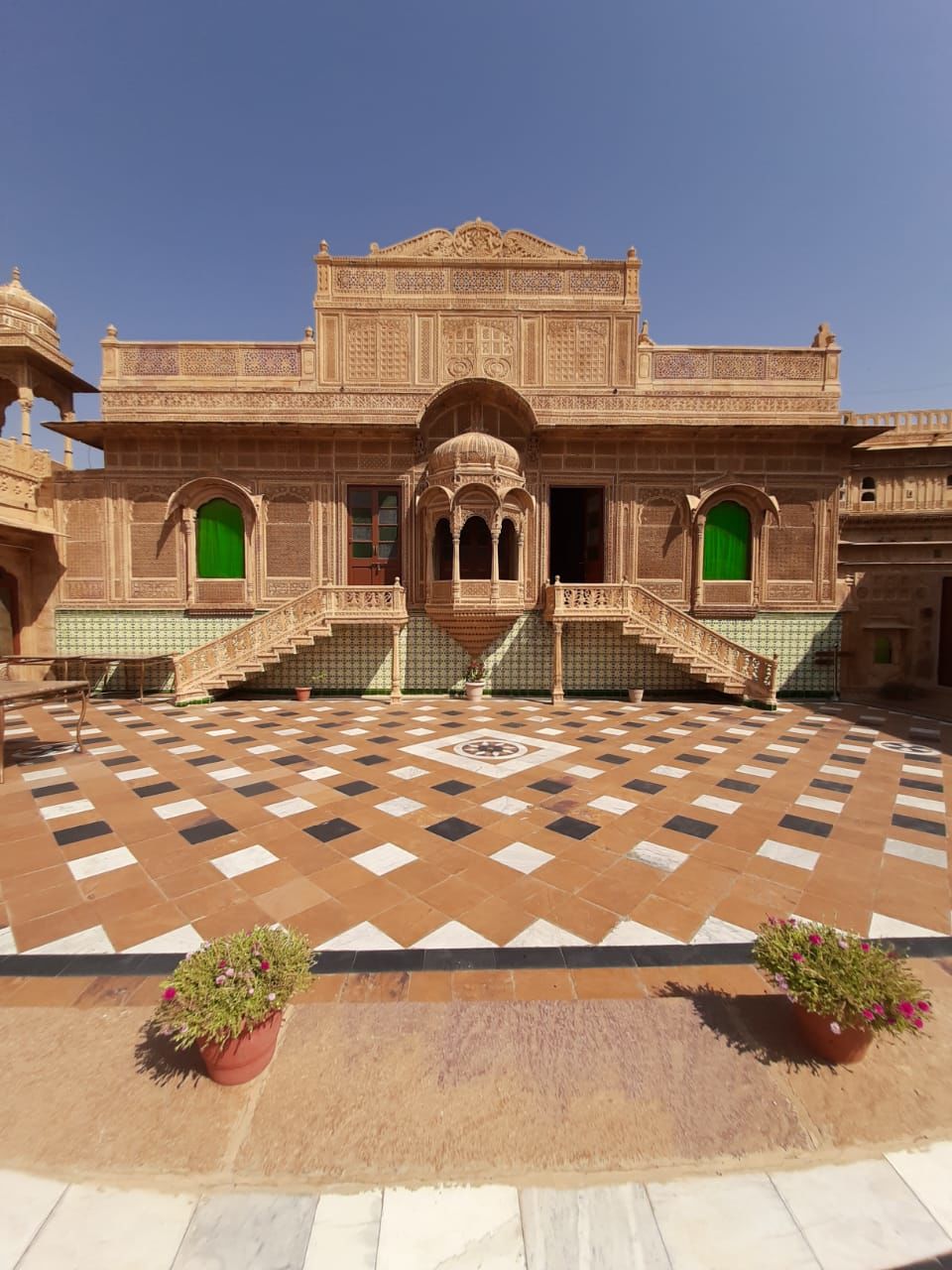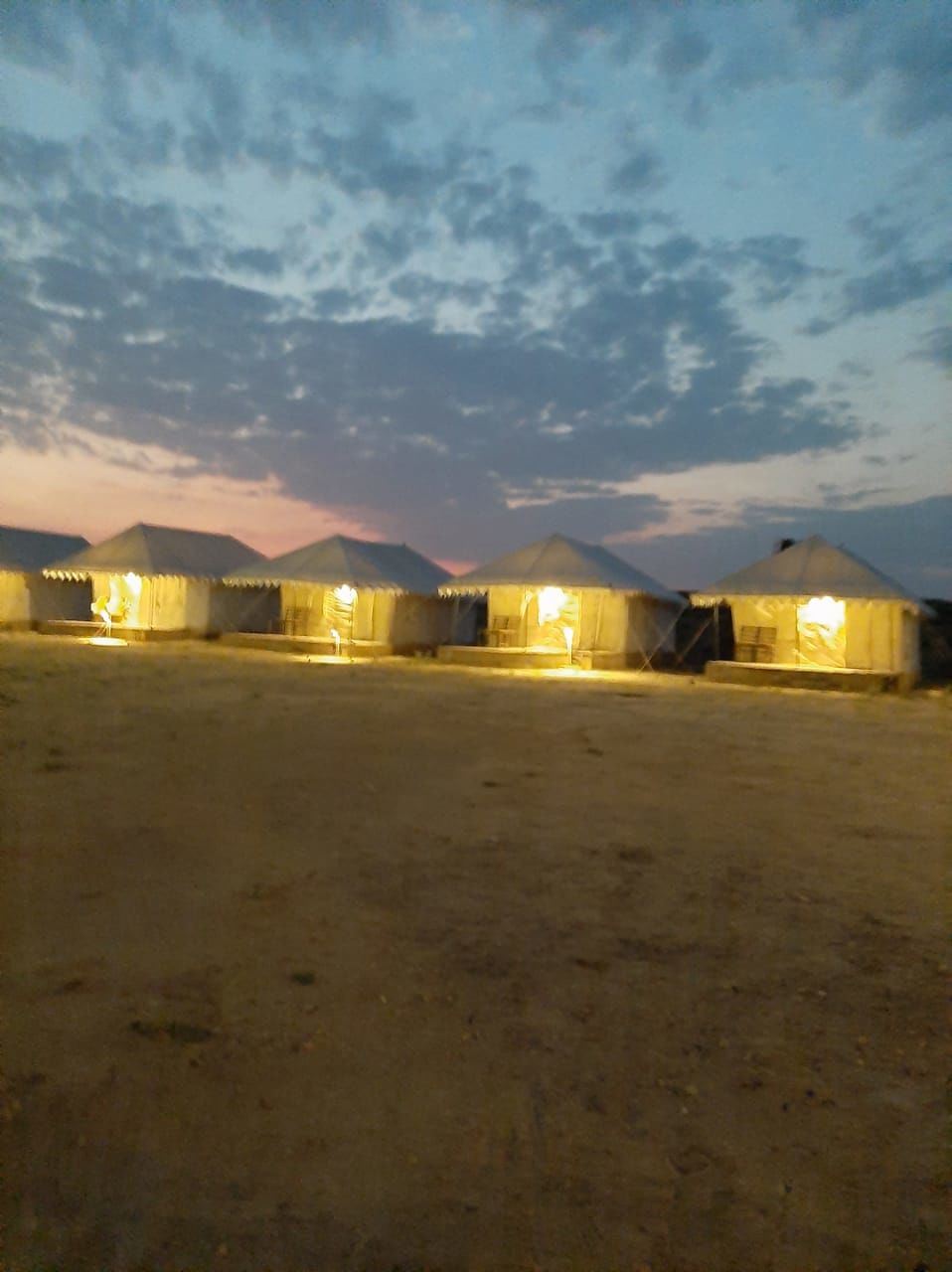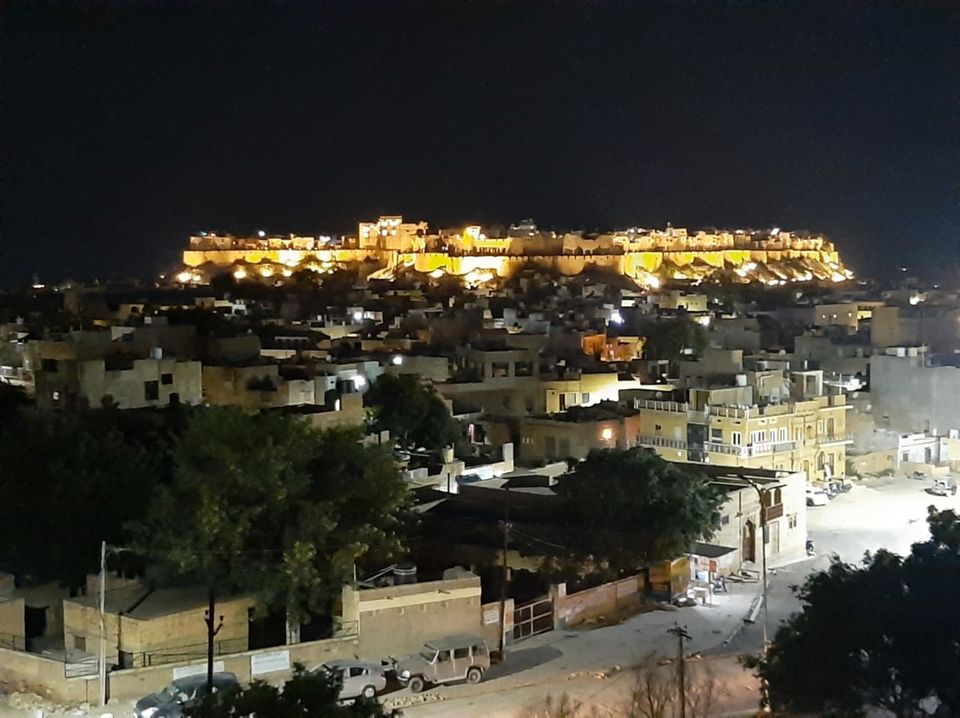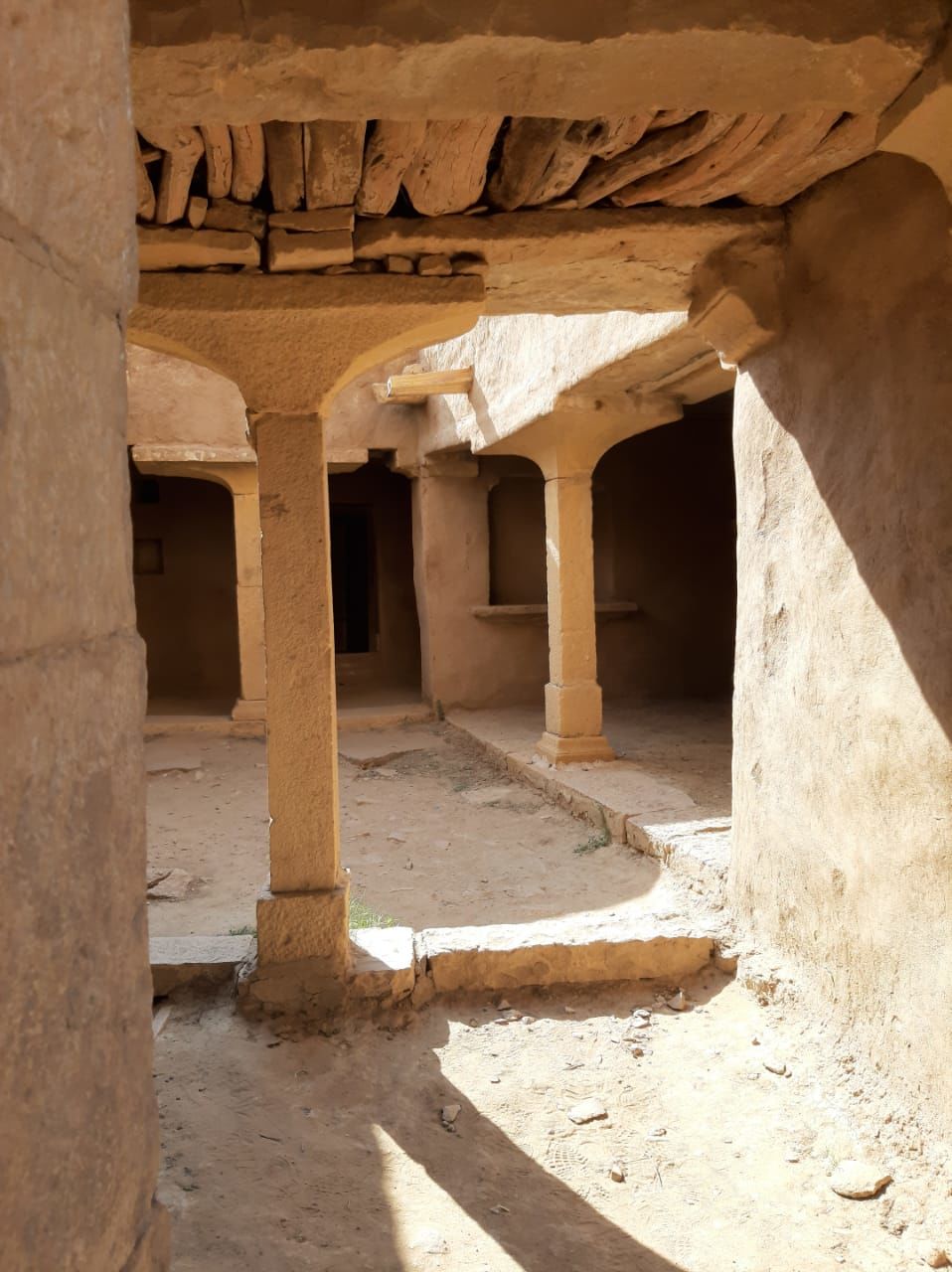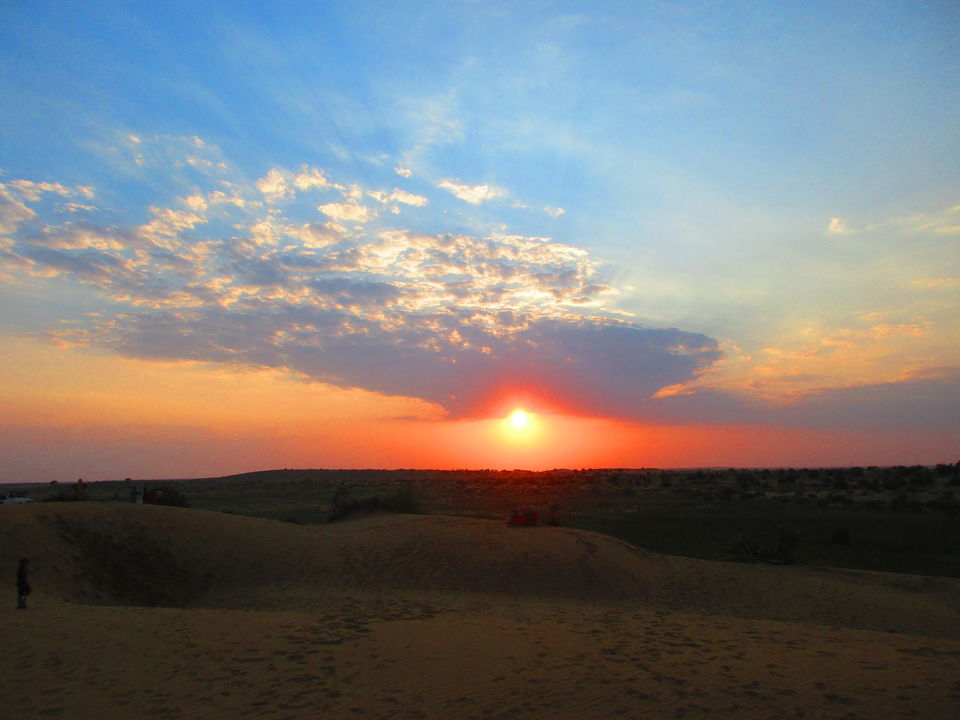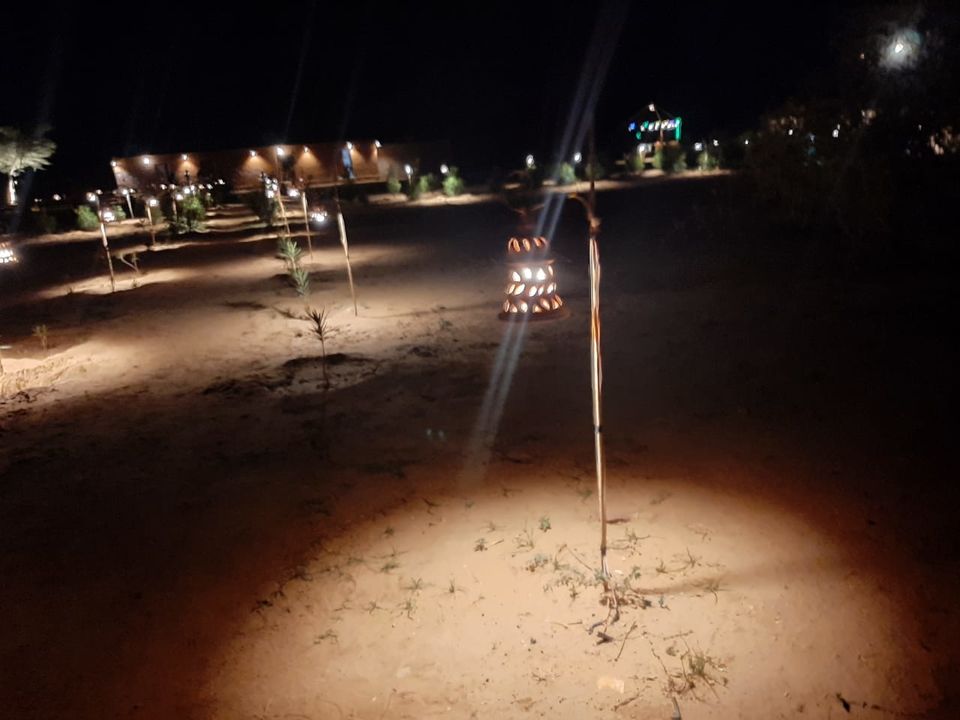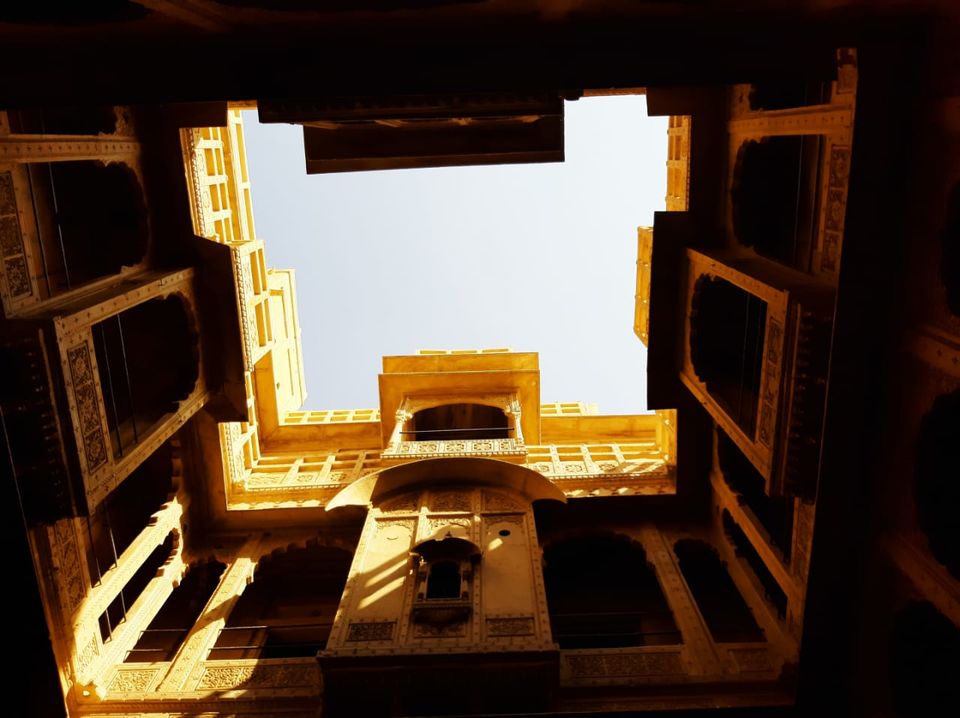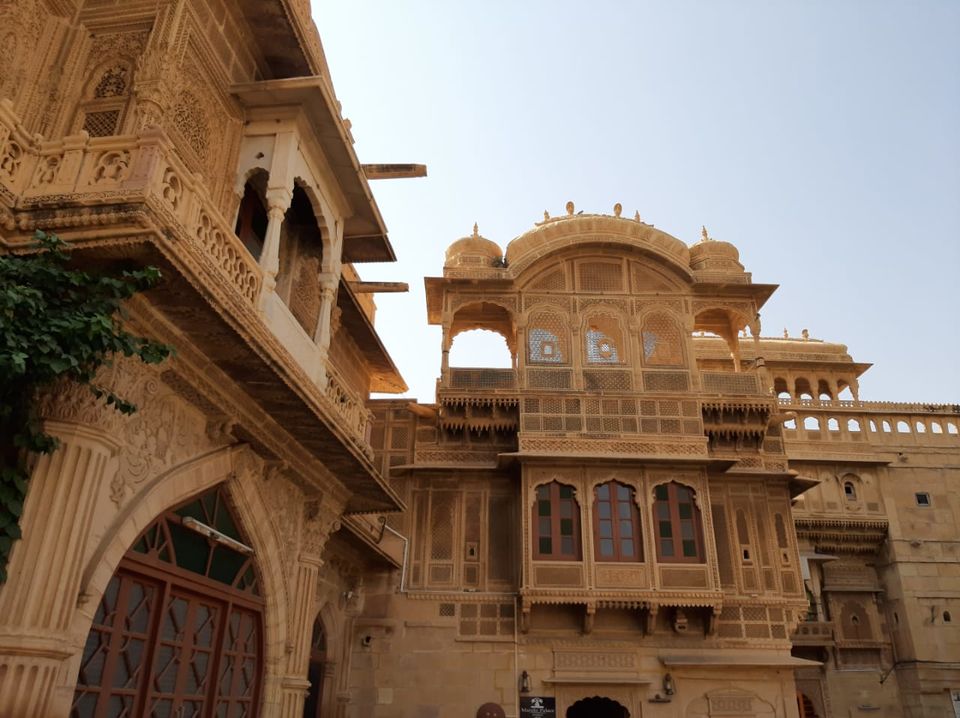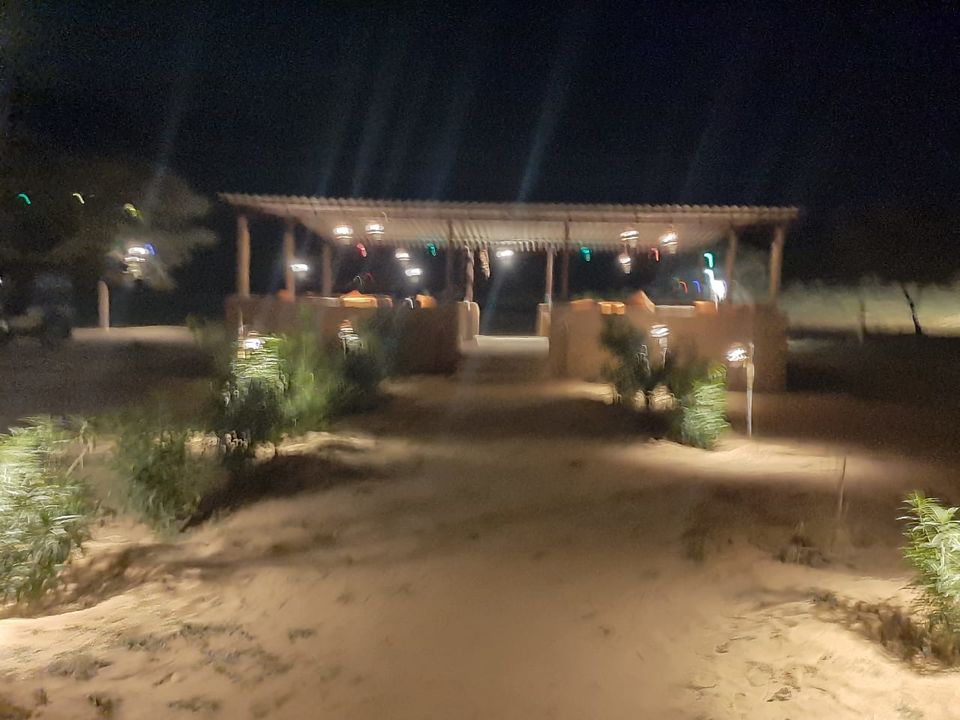 Upon arrival at the Jaisalmer station on 15th October, we boarded the auto that was sent by our hotel. The manager created a road map for our travel and after a bit cleaning up we were ready to explore the golden city(trust me it is a golden city).Our vehicle for the day was arranged by the hotel itself. We started with Gadisar lake, then we headed to Patwaon ki haveli, Jain temple,Moti Mahal and then finally Jaisalmer Fort or as we Bengalis fondly call it Sonar Kella(courtesy Satyajit Ray movie). You need ticket to enter Jaisalmer Fort, but other places that we visited were rent free. By 2 pm we were back at the hotel for lunch. The hotel we stayed in served Indian and Korean delicacies(I will attach the hotel details in the end). In the evening we spent roaming nearby and playing some games at the beautiful roof top of our hotel.
Next day, 16th of October, we were all set for our desert experience. Car, desert safari, night stay everything were arranged by our hotel. Our first stop was Kuldhara village. Once populated village turned into ruins overnight due to mysterious reasons. We heard different stories regarding this drastic change, some also say it is haunted. All you need to do is visit this secluded village to find out the truth. Then after this we arrived at the most anticipated part of our trip, the safari. It was a whirlwind experience. It felt like we were on a roller coaster. As our jeep increased its speed with every up and down the terrains(i don't know what else to write) of sand dunes all we could do was scream out of excitement. Then just like the icing over a cake, it was turn for camel ride. After enjoying sunset, folk dancing with the locals, we came back to our camp. Later in the evening we enjoyed Kalbelia Dance and music, followed by super delicious dinner which had other special Rajasthani delicacies like ker sangri, gatte ki sabji etc.
Next day, 17th October , we came back to our hotel and then left for station to catch the train to Delhi. On 18th October we reached Delhi and went straight to our hotel. We were there till 19th and didn't go for sight seeing since my mom got sick. We came back to Agartala on 20th October, only to discover my mom got dengue.
Advice from me: Carry mosquito repellent and any ointment that reduces back pain.
Lastly the most important advice never travel to Rajasthan if you are on diet.Trust me you don't want to miss those lip smacking dishes.
For my hotel booking I used MMT. For Udaipur try to book the hotels that are located near the main town so that your mobility wont be affected due to transport problem. I would recommend our Jaisalmer Hotel i.e Hotel Gaji, they really serve yummy Korean and Indian dishes. You can contact them through MMT.