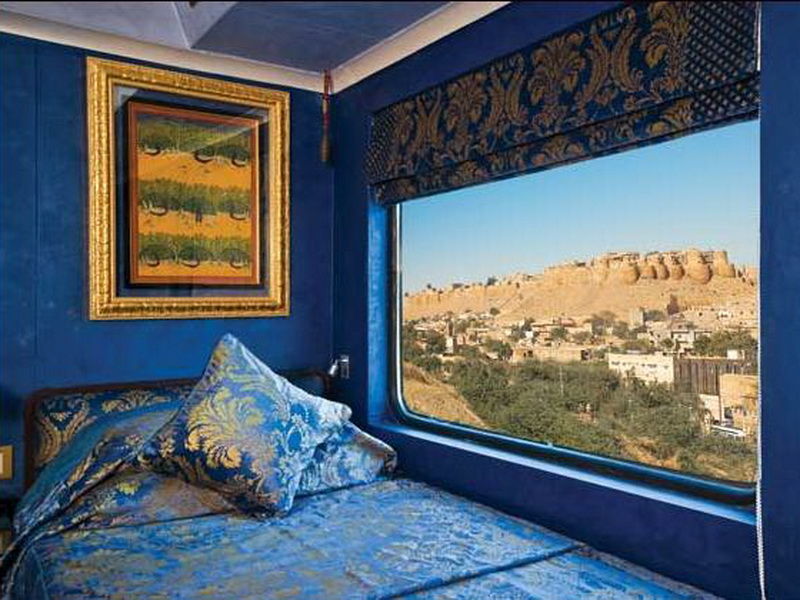 Train journeys are always an enriching experience – peering out of the window to admire changing landscapes of yellow, green and blue hues as the train chugs along, passing through lazy little villages, sharing stories with strangers over endless cups of coffee; train rides have consistently been the highlight of all my trips, and looking back at these fond memories fills me with aching nostalgia. Now there's a whole new side to train travel that is worth exploring: the Palace On Wheels.
Taking regular train journeys to a completely new level are luxury trains, for those who don't mind indulging in a little decadence and romance every once in a while, especially when the occasion calls for it! For romantic couples or newlyweds who want to get thoroughly pampered in a regal way, a luxury train ride may be the perfect honeymoon idea.
All About The Palace On Wheels
One such train that encapsulates the splendour of a bygone age and swaddles you in opulence is Palace on Wheels. The oldest and one of the most popular luxury trains in India, Palace on Wheels takes you back to the land of maharajas in Rajasthan and back to the ostentatious display of grandeur in that era. So if you're in the mood to spoil yourself and your better half, hop on and experience the journey of a lifetime!
About the train