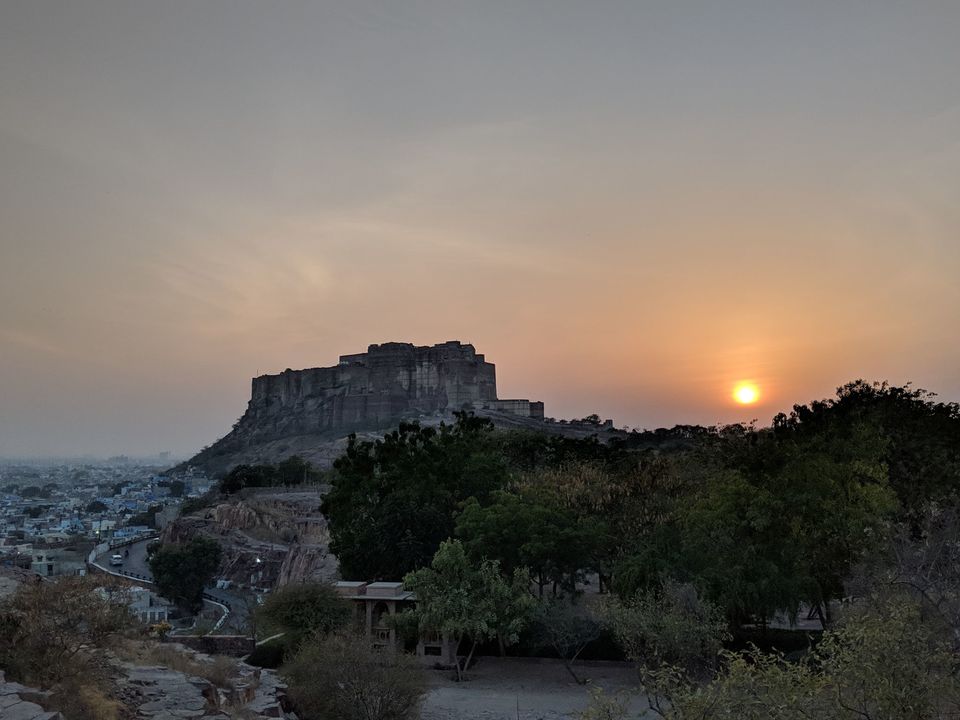 Rajasthan, which literally translates to 'King's Land' is a land so rich in culture that you fall in love with it even within the few days spent while exploring this beautiful state. The remnants of Mewar and Marwar rule can still be seen and experienced from all the forts and the palaces that are spread across the state. And not to forget, the breathtaking desert experiences in the Great Thar - the largest desert in India, is another reason not to hold back from visiting this wonderful place.
My backpacking experience through Rajasthan has been one of the most thrilling backpacking experience I have had in a long time. My friend and I had planned this trip to explore the most of Rajasthan (8 destinations to be exact!) in 9 Days and here's how we did it!
Travel : Our journey started from Bengaluru. We had booked direct flights to Jaipur. We booked the tickets a month back from our day of flight and got tickets including return for a total amount of Rs.7000. If you want to get even cheaper flights and is ready to do more travel, head to Ahmedabad and then take a train.
To save time and money, we had chosen to travel from one city to another in overnight trains in AC coaches (AC coaches being considerably safer and convenient for women to travel in North India!)
Jaipur, the 'Pink City' has got a charm of its own. It is told that the kings used to consider pink as the color of hospitality and therefore, they decided to paint the city pink! Even though it has gotten all touristy, the city and the monuments still holds the vibe of tradition and royalty. Getting around Jaipur is much easier because of the availability of cab services like Ola and Uber.
Places visited in Jaipur : City Palace, Hawa Mahal, Jal Mahal, Amer Fort
City Palace is magnificent and is a must visit in Jaipur. Hawa Mahal is another beauty! It is constructed in a peculiar way that it's possible to get lost trying to figure out how to reach from one side to another of the mahal. It made me awestruck with the view inside as much as how it looked from outside. Another view not to miss is the lit up Jal Mahal Palace in Man Sagar Lake. Jaipur has two picturesque forts - Nahargarh fort and Amer fort. Don't miss the chance to visit these forts by any chance. Due to lack of time and with great regret, we had to skip Nahargarh fort. But we did get a chance to visit the lit up Amer Fort, which was indeed a stunning sight. Recently, Amer Fort timings has been changed and now its open for tourists even at night time. So if possible, try to visit Amer Fort before sunset to get a daylight view and stay for the lit up view at night!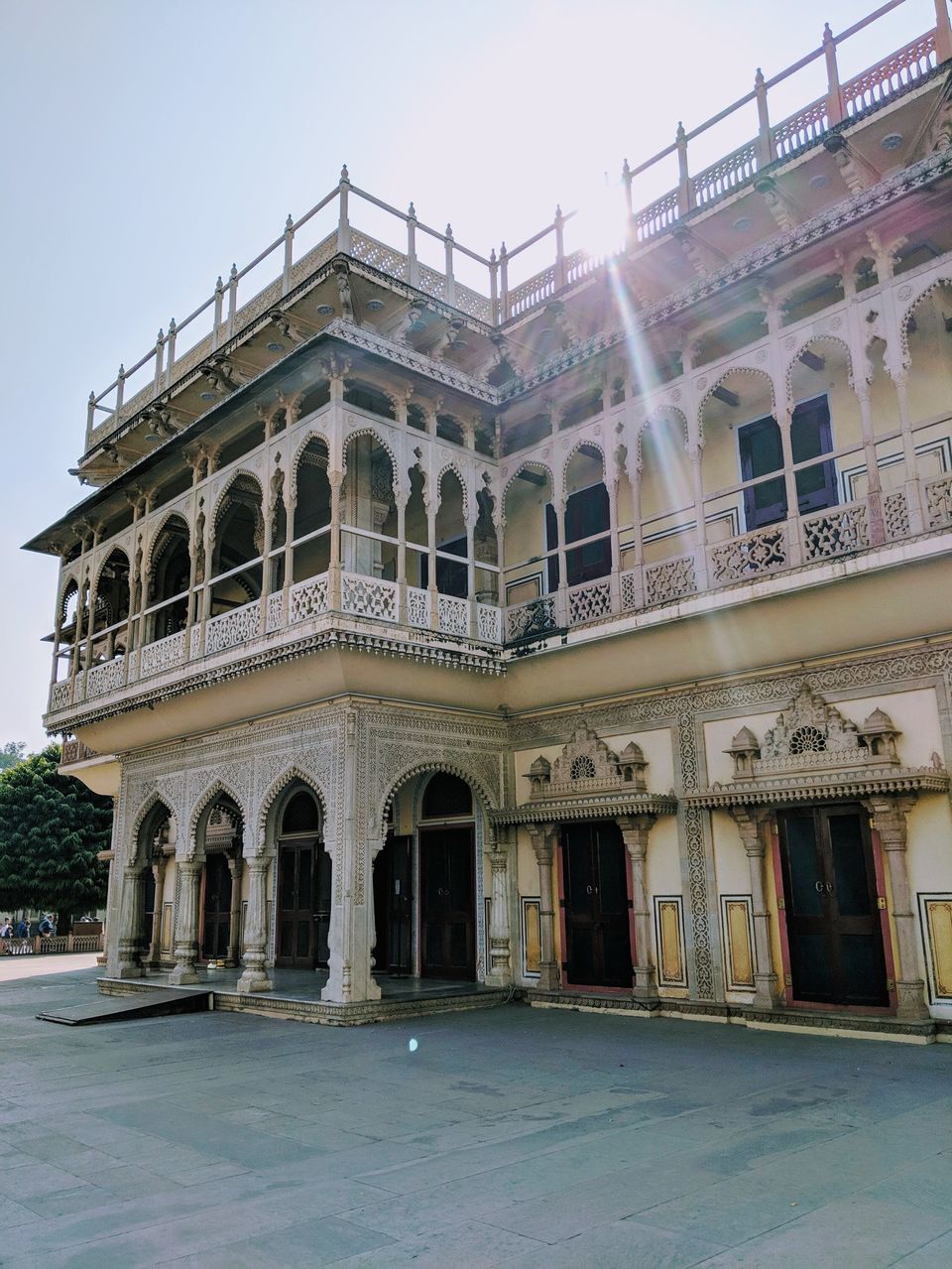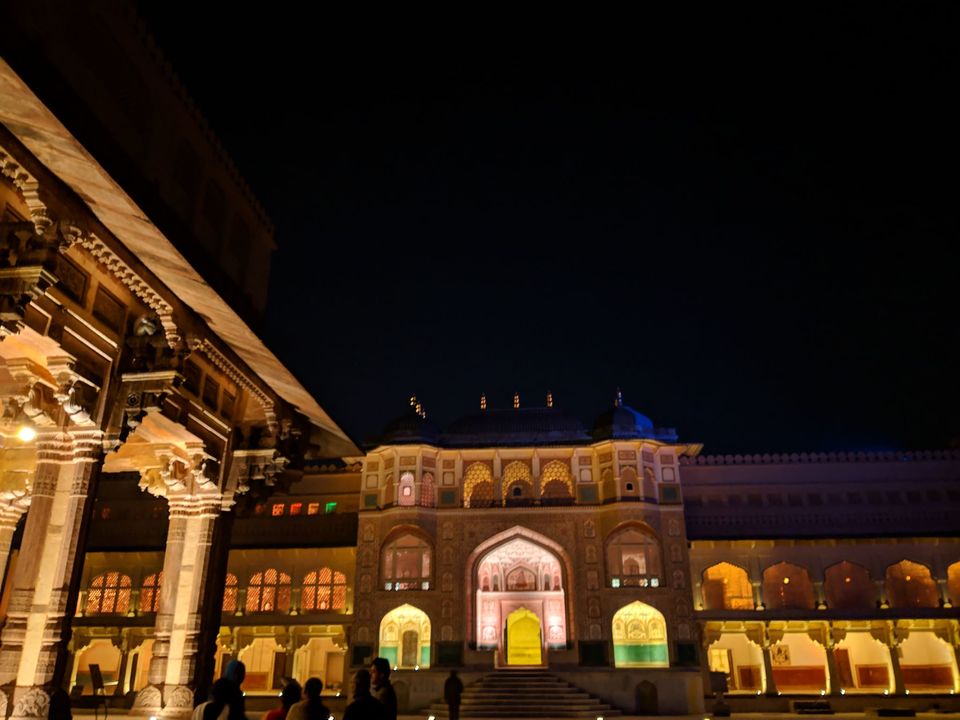 Jaisalmer Fort is a fort that is visible from most areas of Jaisalmer. It is situated on a high raised land and is a very beautiful sight to walk upto the fort. Gadisar Lake which is located at a walkable distance to the fort gives another scenic view. People also do boating in the lake. There is also a beautiful Haveli, called Patwa Haveli which is at a walkable distance from the fort.
Spending time in desert camp was the most incredible experience of all. The adrenaline rush you get while you climb on a camel and take a ride to see the sun sink down into the vastly stretched desert is one amazing feeling. The Rajasthani cultural folk music and dance was another treat to our ears and eyes for the night. And like a cherry on top of it, the Jeep Safari in the morning, while the sun rises to greet us was another mind blowing experience in the Great Thar!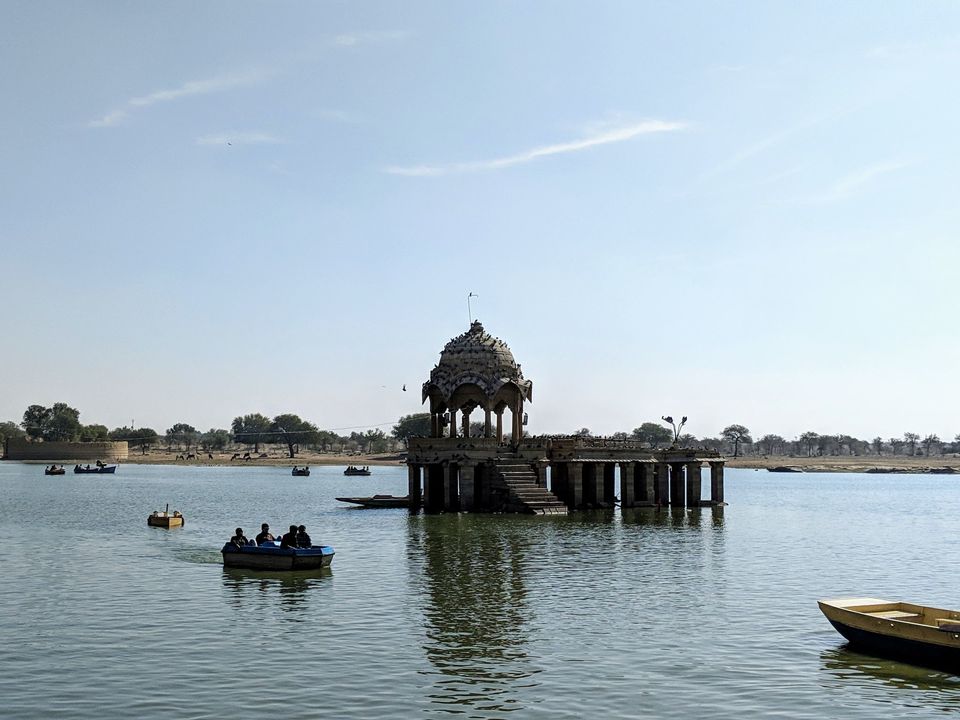 Visiting Ajmer after Pushkar, brings you back to the city hustle from all the tranquility experienced in Pushkar. Its well known for the Durgah. Even though the roads that lead to it are very crowded and filthy, a large number of people from all over the country visit to offers prayers there. A beautiful place to visit in Ajmer is the Ana Sagar Lake. It is an artificial lake built by a ruler in the 12th century. During the winter season, a lot of migratory birds are to be seen in the lake.
Places visited in Ajmer: Ajmer Durgah, Ana Sagar Lake
Ajmer was our last stop in the trip and we returned back to Jaipur to board our flight back. Rajasthan gave us an awesome backpacking experience, opportunity to meet a lot of travellers, experience the rich culture it beholds and hear about the mind blowing stories from the past it had to tell. If exploring India is in your mind, Rajasthan is a place not to be missed. Explore this enchanting land with no regrets at all!
Padharo Mhare Desh!! :)
Best time to visit : Winter (November - January)
During summer, heat gets unbearable in Rajasthan, especially in the desert. Also, if you like to be part of the biggest camel festival, do make the visit to Pushkar in November. If you prefer to witness the kite festival in Jaipur, the best time to visit would be in January.
Weather (January): Extreme cold at night (6 to 11 Degree Celsius) and bearable cold weather during daytime (Max. 19 Degree Celsius)
Accomodation :
All our stays were booked at backpacker hostels near to railway station in each city we visited. Here's the list :
1. Moustache Hostel, Jaipur ( Our rating : 4/5 - Price - Rs.500/- for female dorm)
2. Tanisha Heritage Haveli, Bikaner ( Our rating : 4/5 - Price - Rs.700/- per room)
3. Sunrise Guest House, Jaisalmer ( Our rating : 4.5/5 - Price - Rs.150/- per room)
4. Hostelavie, Jodhpur ( Our rating : 4/5 - Price - Rs.400/- for female dorm)
5. Bunkyard Hostel, Udaipur ( Our rating : 2.5/5 - Price - 700/- for female dorm) - Not worth the price, Banjara hostel will be the best choice, if available!
6. Hostelavie, Pushkar ( Our rating : 3.5/5 - Price - Rs.999/- per room)
Delicacies to try in Rajasthan : Bikaneri Bhujia , Kachori, Authentic Rajasthani Thali, Dal Baati Choorma, Laal Maas for Non-veg lovers!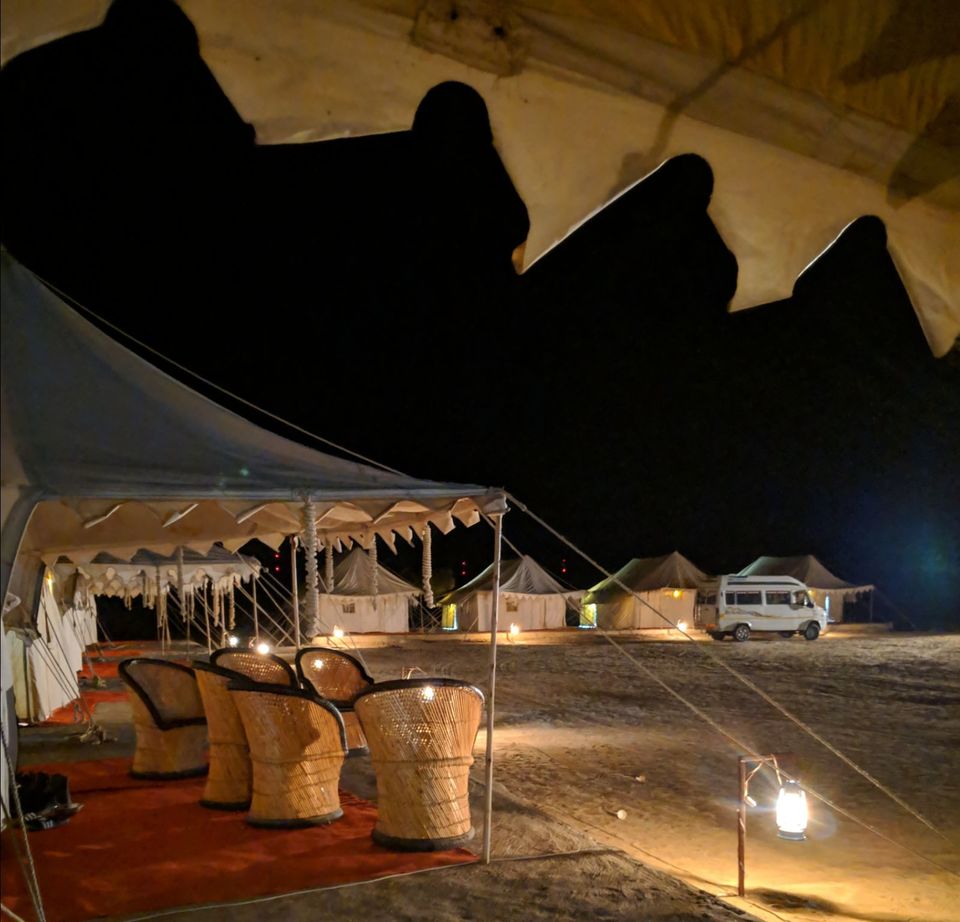 Bikaner is a city that has still not caught the tourist attraction. But the first thing that came to my mind when I stepped onto the streets of Bikaner is that, its filthy! Dirty roads and bad/no drainage system made the city less appealing. Keeping that aside, Bikaner do have many good sight-seeing spots as well. Bikaner is also famous for its famous snack 'Bhujia'. Keep in mind to take home one packet on visiting the city.
Places visited in Bikaner : Rampuria Haveli, Junagarh Fort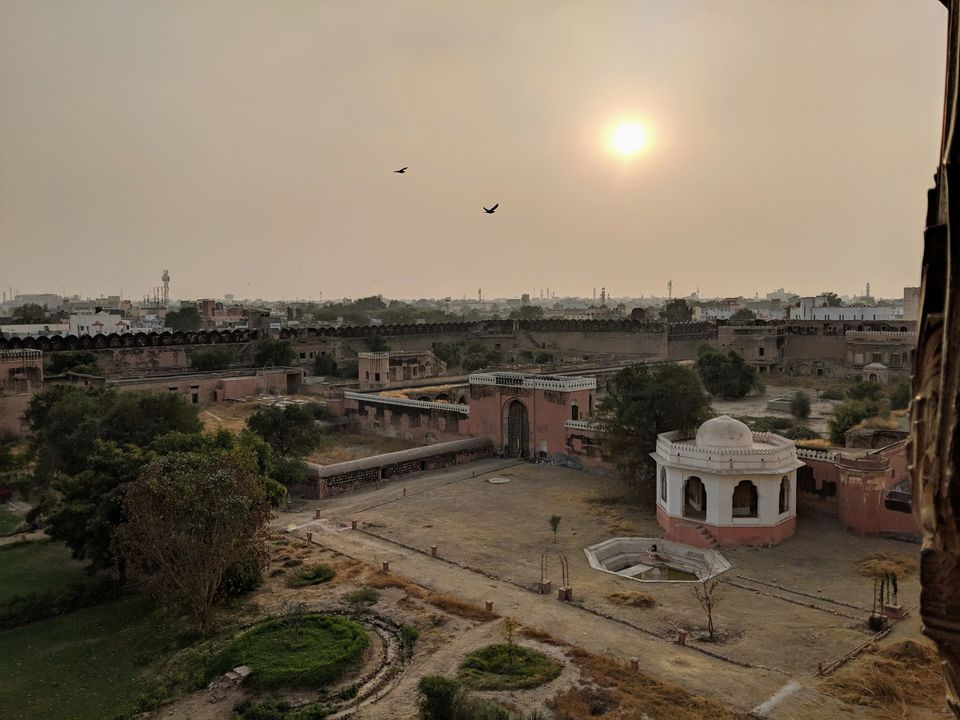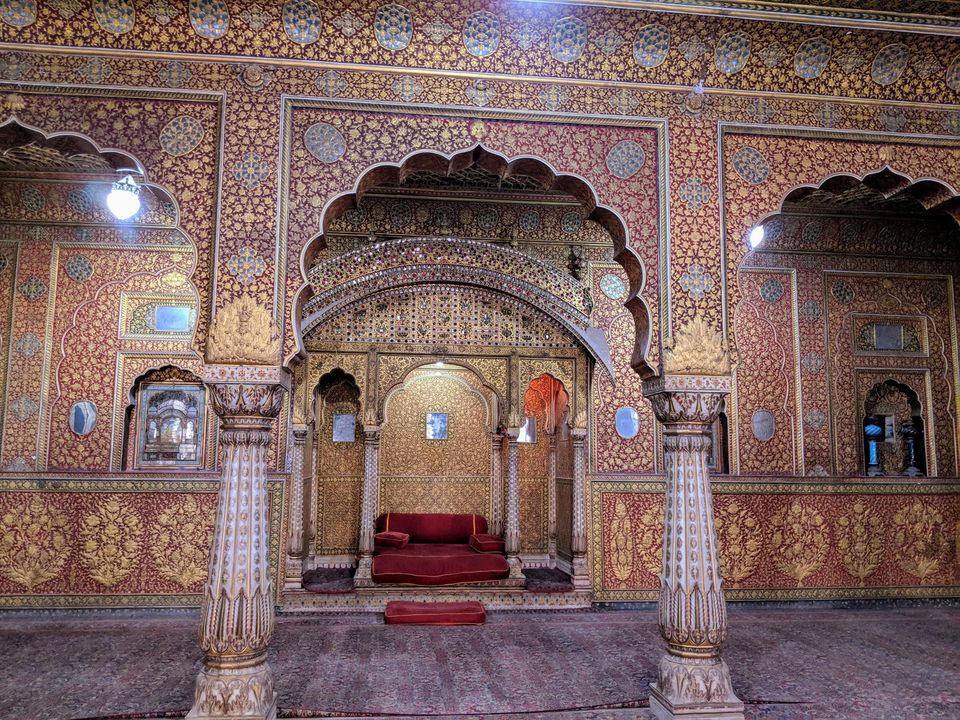 On reaching Jaisalmer early in the morning, we noticed that we were literally in the middle of a desert. It was arid land all around. The golden shade of the sand justifies the name given to the city as Golden City. The chilly weather forced us to rush to the hotel where we stayed in and we set out to explore the Golden city after the sun rose high. Jaisalmer is the most calm and peaceful city of all. The vibe it gives makes you want to stay back for longer.
Places visited in Jaisalmer : Jaisalmer Fort, Patwa Haveli, Gadsisar Lake, Desert Camp
Jodhpur, also known as the Blue City is famous for its buildings painted in blue. The best view of the city is from the top of the Mehrangarh Fort. It is the most magnificent fort of Jodhpur. Another place to visit in Jodhpur is Jaswant Thada. It is a war memorial to the ruler - Jaswant Singh II. This place also offers a very beautiful view and a walk outside here during the sunset is one thing not to be missed.
Places visited in Jodhpur : Mehrangarh Fort, Jaswant Thada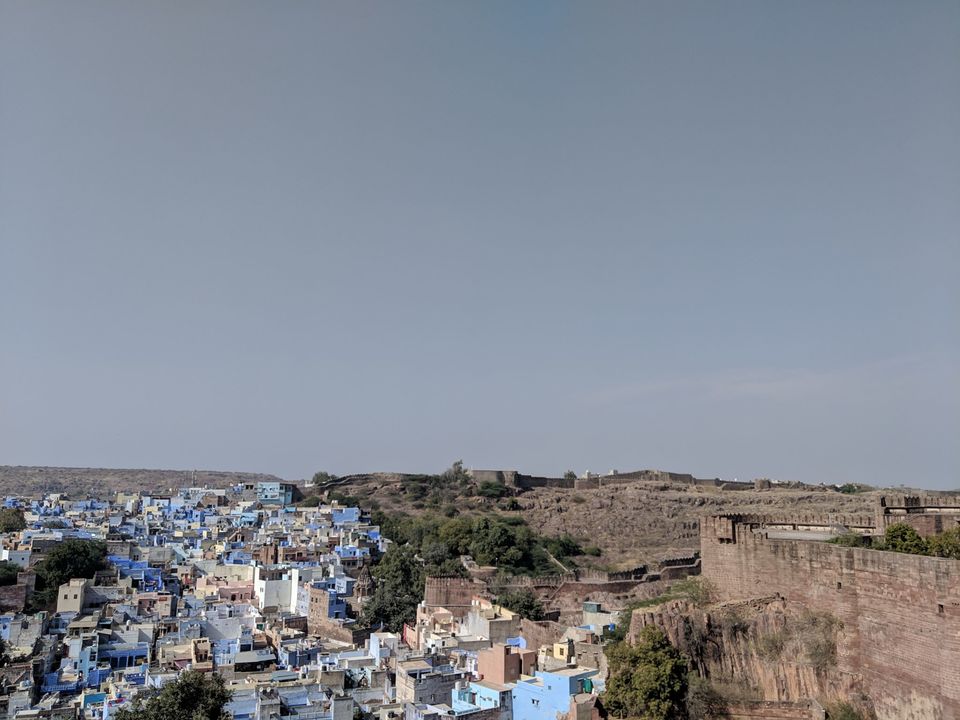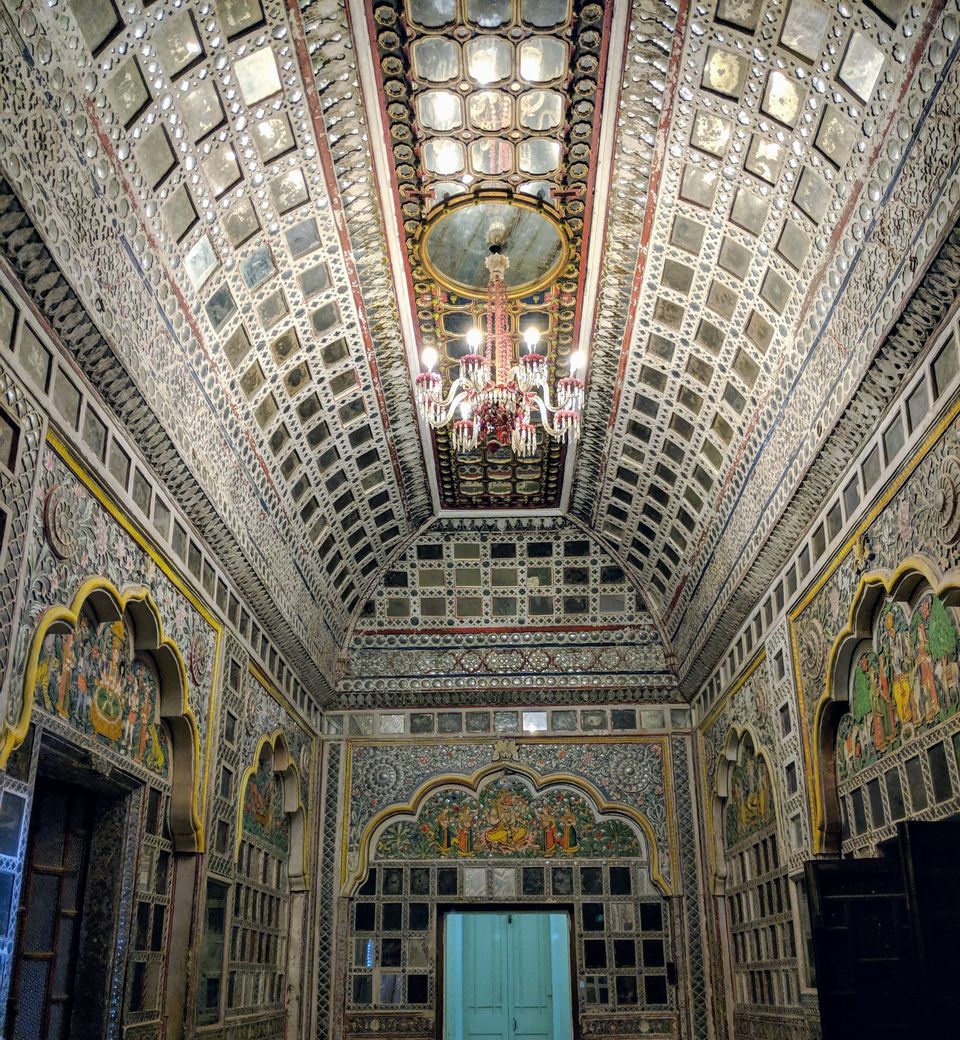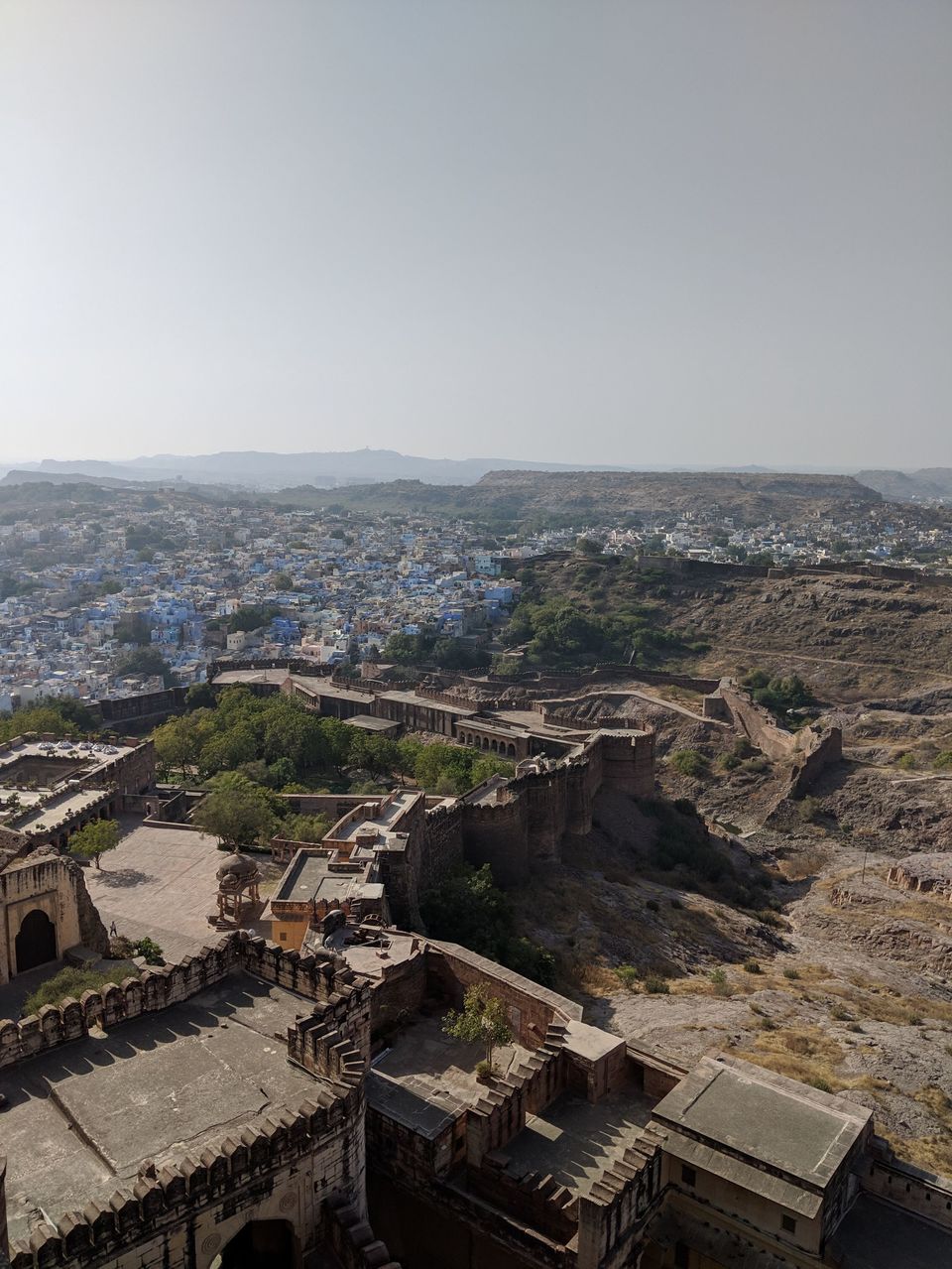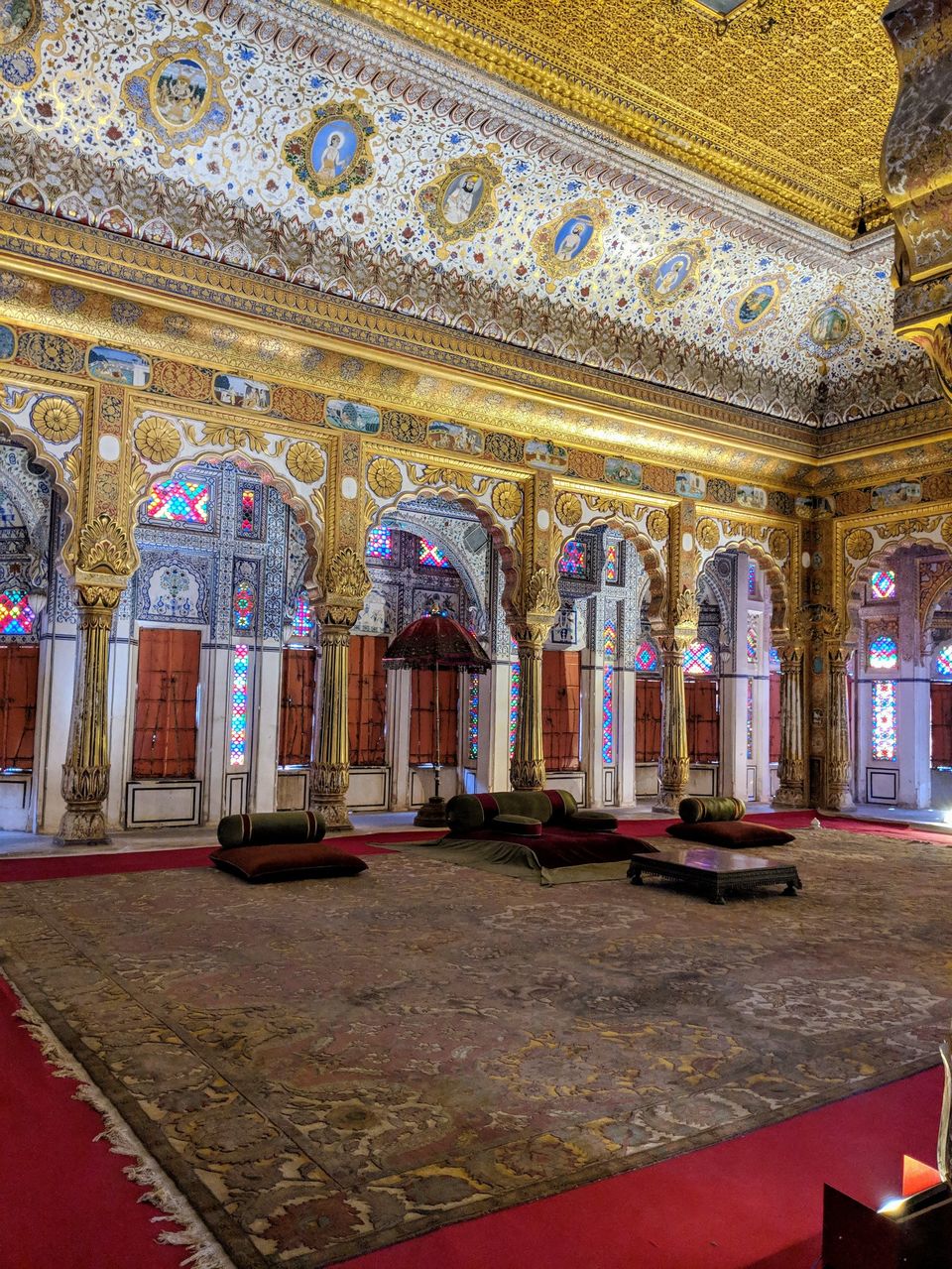 Udaipur, also known as the City of Lakes, is known for its Lake Pichola and Fateh Sagar Lake. Both provide spectacular views during daytime and at night. Boating in Lake Pichola is a must-do thing if you are in Udaipur. To get an amazing view of the Aravalli Ranges, best thing to do is visit Monsoon Palace (also known as Sajjangarh Palace). Even though inside of palace is not worth a visit, the view from the top to see those beautiful hill ranges is breathtaking. Just outside the entrance to Monsoon Palace is the Sajjangarh Biological Reserve which has a lot of animals and birds which brought us to delight. Another place not to be missed is Shilpgram. It is a place where the authentic Rajasthani culture came to life in front of our eyes. There was a cultural show with folk music and dance that keeps happening frequently and also, we could find a lot of craftwork by many talented artists from across Rajasthan.
Places visited in Udaipur : Fateh Sagar Lake, Lake Pichola, City Palace, Monsoon Palace, Sajjangarh Biological Reserve, Shilpgram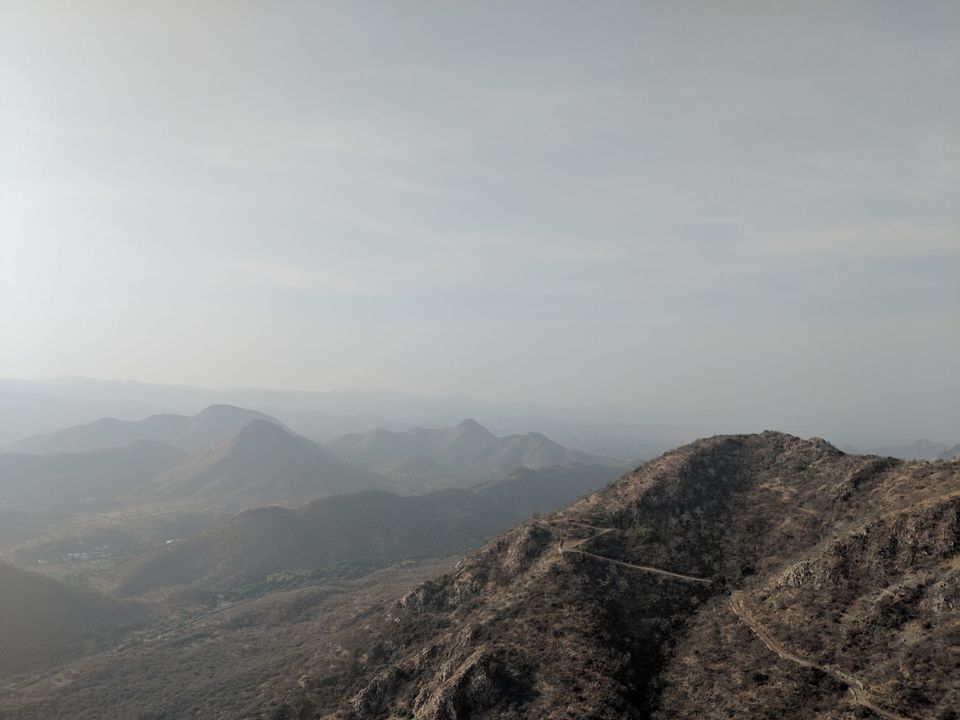 For all the people who have seen the movie Padmavat, or heard the story of a princess Padmavati who was praised for her beauty across many lands, Chittor is not an unfamiliar name. The Chittorgarh Fort is the largest fort in asia, with many gates, palaces and temples situated within. Even though it is in its ruins after facing many battles and eras of destruction, it still stands bold and high looking over the city. It is a UNESCO World Heritage Monument presently. It has many viewpoints and requires at least a day to cover all the main places within the fort. Make sure to get hold of a guide and listen to the whole history of Chittorgarh kingdom with many stories of battles, sacrifices and rituals.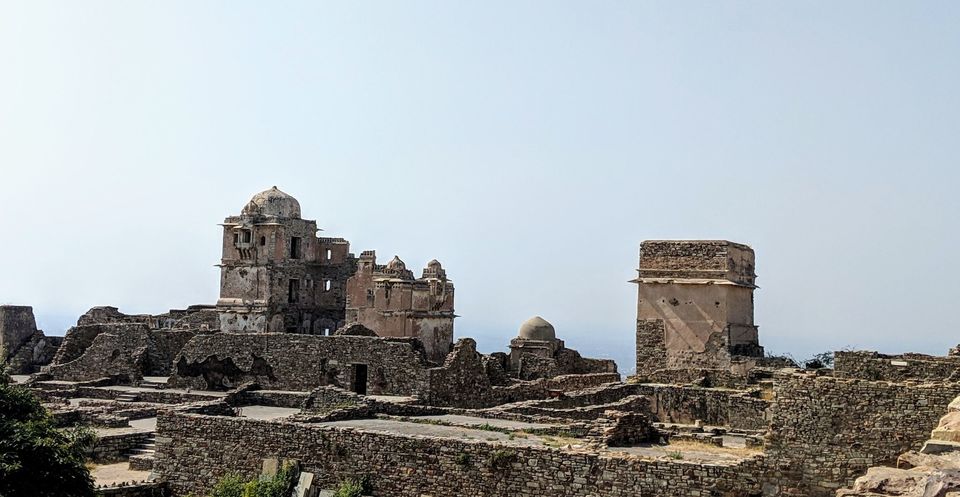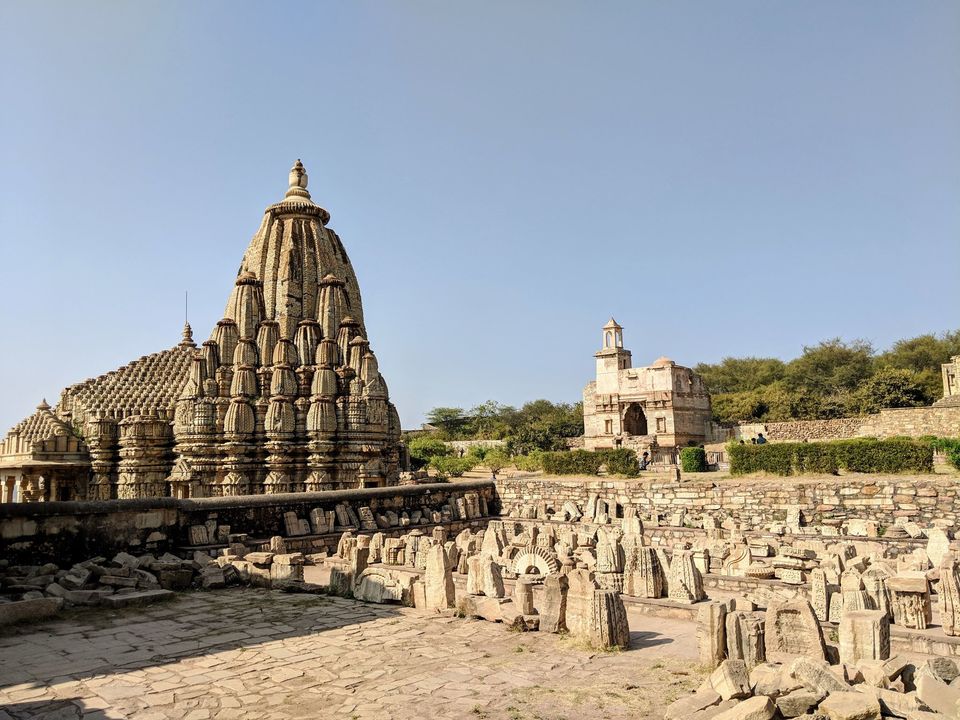 People visit Pushkar for many reasons - To indulge into the holiness from the Pushkar Lake and visit the Brahma Temple (one of the very few temples dedicated to Hindu God Brahma), to attend the camel festival that happens every year end - mostly in the month of November, and some people visit Pushkar just to enjoy the relaxed pace of life in Pushkar (I have heard that weed is available to a large extend in Pushkar!).
Places visited in Pushkar: Pushkar Lake, Brahma temple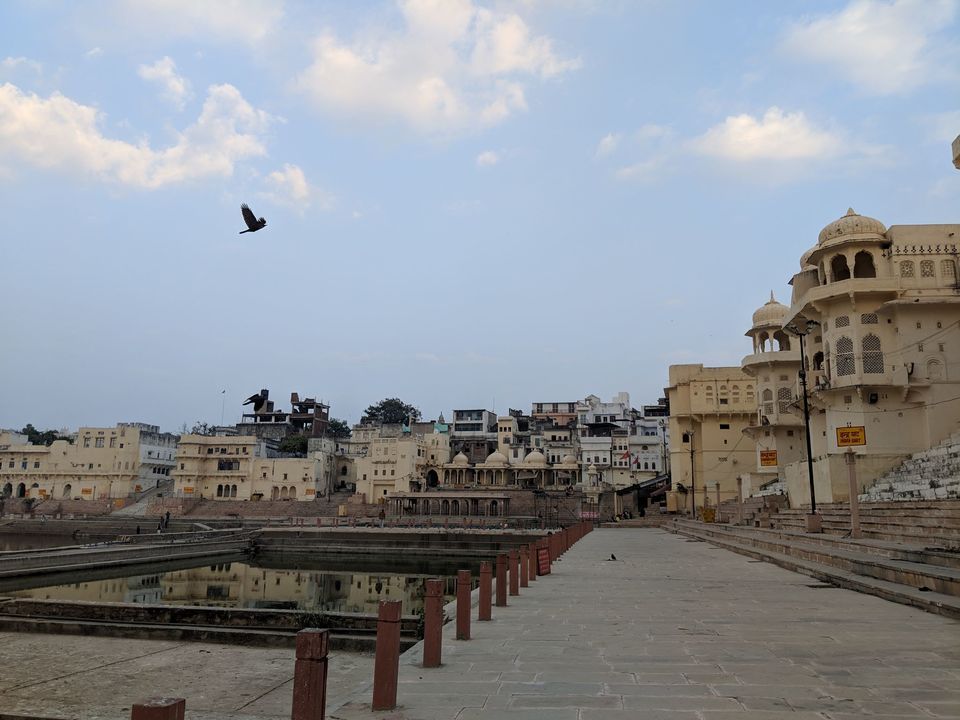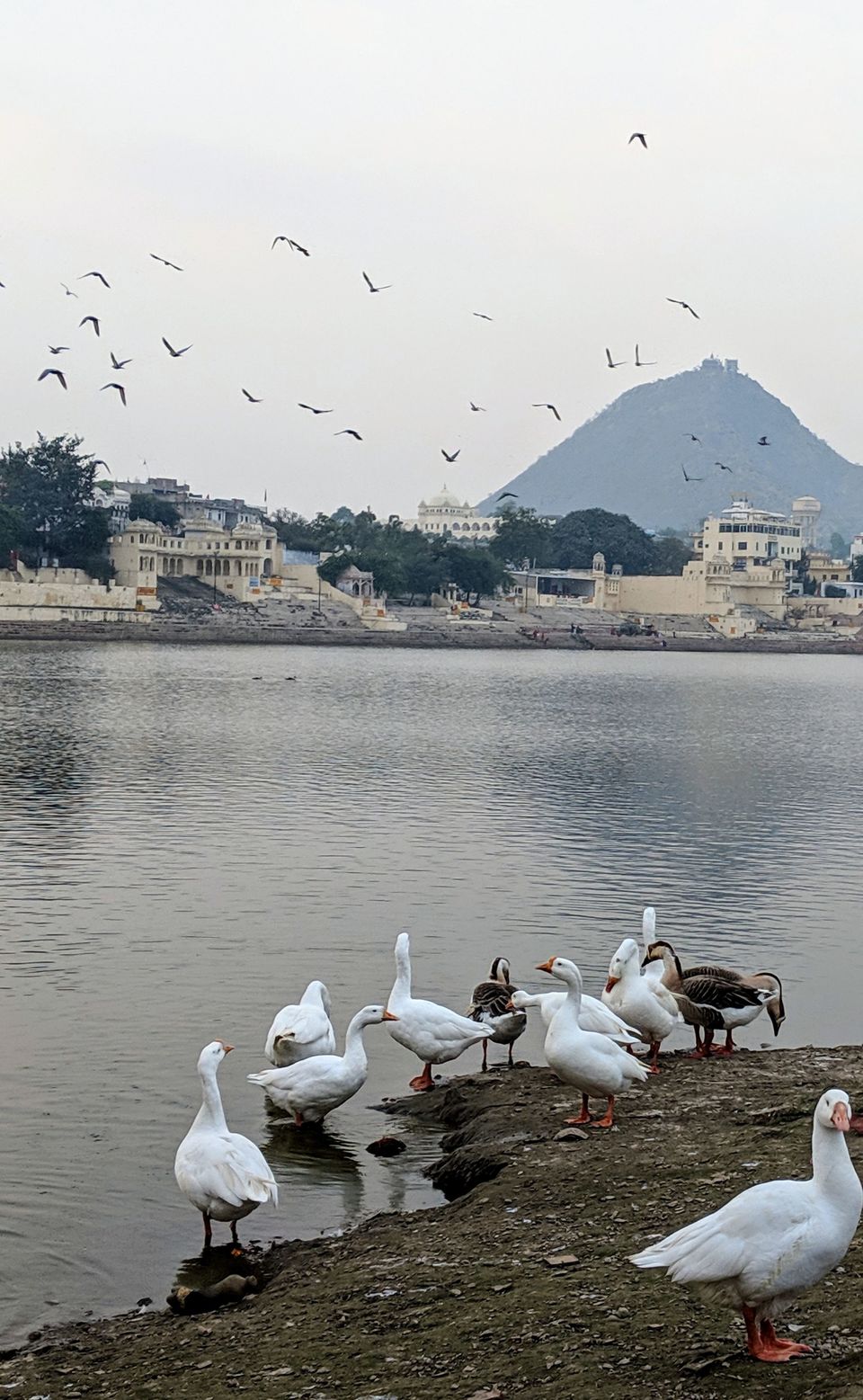 Frequent Searches Leading To This Page:-
best tour packages in rajasthan, rajasthan family tour packages, rajasthan travel packages, rajasthan trip packages, rajasthan tour package for family, honeymoon packages in rajasthan