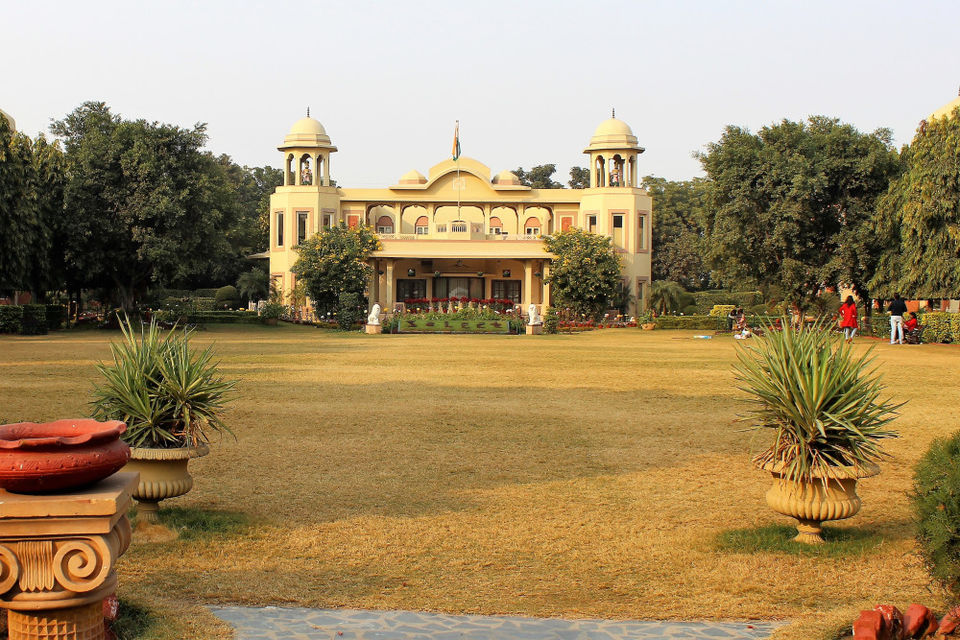 It was Christmas, and just like any other couple we wanted to make it extra special for both of us. We spend hours online to find out a perfect weekend getaway and finally found this gorgeous property just two hours way from Delhi, Heritage Village Resort and Spa, Manesar. Located on the outskirts of Gurgaon, this ethnic resort is the epitome of luxury. Just about 56 kilometers away from the busy city-life, you get to experience the most surreal form of ethnicity at this village resort.
All About Heritage Village Resort And Spa, Manesar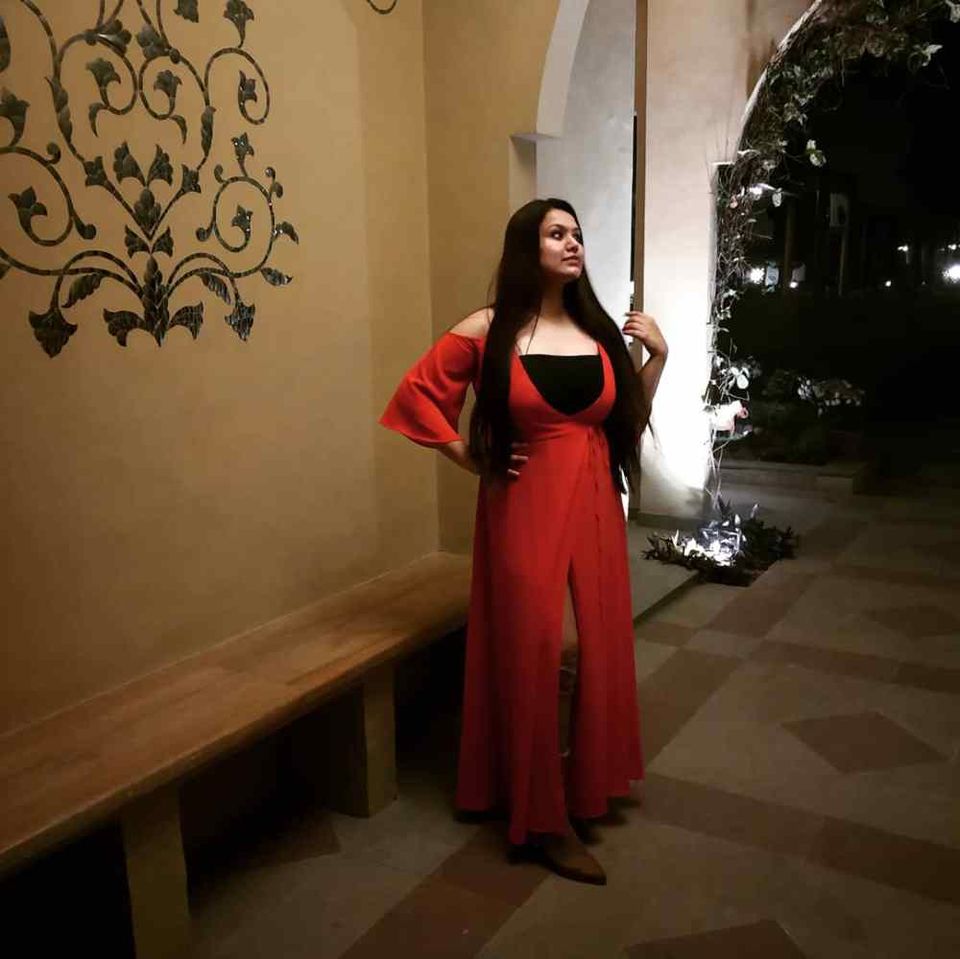 Blending ethnicity with a touch of modern art, Heritage Village Resort and Spa, Manesar is heaven for those seeking for royalty. The palace property is divided into three stays, deluxe rooms available under 2,000/- easily, club rooms available under 3500/- and suits costing for about 15000/- These prices keep on fluctuating, eventually you need to find the best deals on the gazillions of websites offering you with the best offered prices. I got mine, stayed in a club room under 3500/- inclusive of breakfast and all the taxes. It was indeed a wonderful deal for a Christmas Night.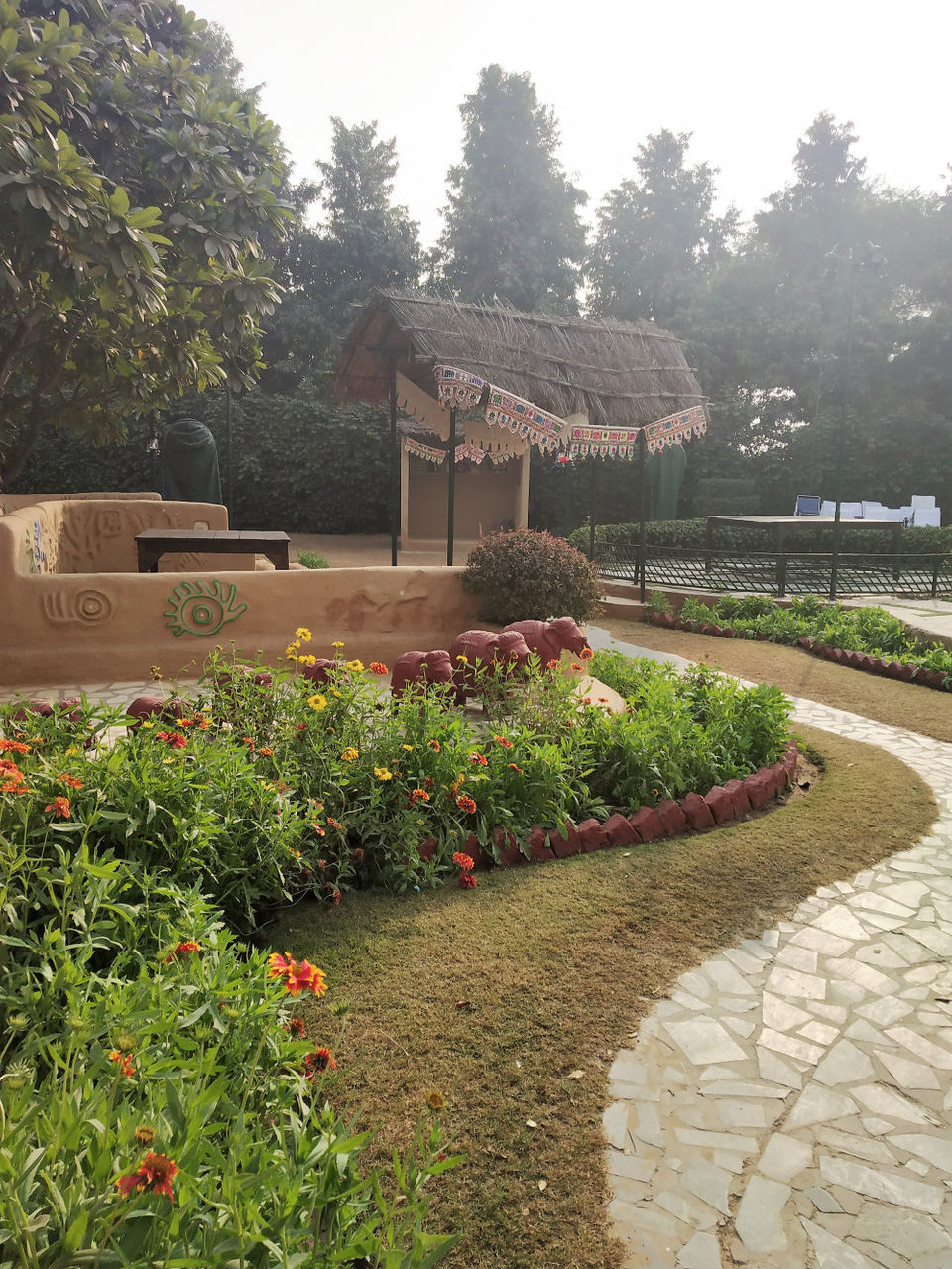 It took us less than 2 hours to reach Heritage Village Resort and Spa, Manesar from Delhi, and it was a smooth drive with one toll cross. Overall petrol costed us less than 500/- Rupees both-sides. The moment you will enter this place, it is gonna remind you of Chowki Dhani, Jaipur which is an absolute paradise for people who love to discover culture. You'll be welcomed with some traditional artists playing folk tunes on their instruments, from their reception, you'll start to witness the beauty of Heritage Village.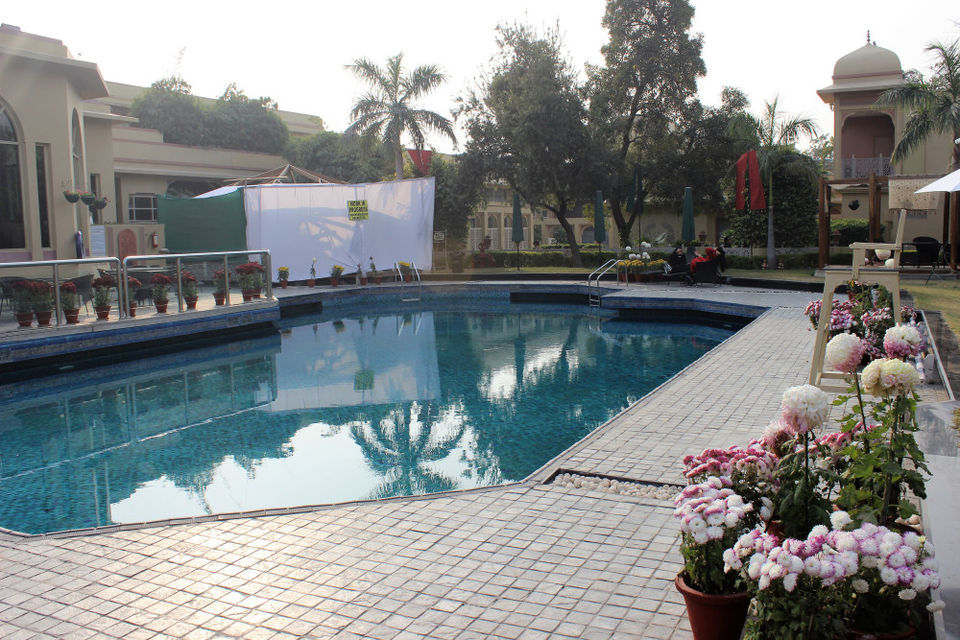 As you'll enter the property, you'll be directed towards your room crossing the gorgeous poolside. It is breathtaking gorgeous, how they have placed the seating arrangement just beside the pool for someone to enjoy a romantic meal. I had my candle light dinner at the poolside, under the stars, listening to soulful folk music, and celebrated my breezy Christmas Night in the best way possible. It was absolutely magical.
Taking you back to the property, their club rooms where I lived in are insanely beautiful. The decor is thoughtful, calm and ethnic in a way that makes you feel warm and cozy. Taking about the food at Heritage Village Resort and Spa, Manesar, it was delicious but slightly overpriced. So, you might have to look out for a deal covering both your dinner and breakfast, because their buffet is elaborated and extremely delicious. Rather than ordering out in your room, I would highly suggest you to grab a deal wherein buffet is included. It will be cheaper and better in terms of both pricing and choices.
I was here only for a day, and loved this place. From it's luxury to ethnicity, Heritage Village Resort And Spa, Manesar was my perfect weekend getaway. Planning a surprise for bae? This could be one of your most delightful options!