Travel is as necessary to live a stress-free life as yoga or meditation. But sometimes, the costs make us want to take a step back and re-evaluate our travel plans. What if I told you that you could plan a perfect travel vacation, that too a luxurious one, without having to break the bank? You can take several international trips under ₹50K from India!
FABgetaways brings you three deals that offer you an opulent vacation, with any and every comfort you could imagine during international trips under ₹50K.
Deals for international trips under ₹50K
Deal #1: Enjoy A Luxurious Balinese Vacation

Bali
Bali, the Indonesian island, is famous for picture perfect beaches, stunning volcanic mountains, gorgeous rice paddies and a vibrant nightlife. With this deal you get to spend three nights at Jambuluwuk Oceano Seminyak Hotel and three nights at Agata Resort Nusa Dua for a lavish vacation to Bali!
Seminyak Beach
Seminyak is a beach and home to many luxury resorts. Located at the southern end of Bali, Seminyak has high-end shopping, avant-garde restaurants, sleek bars and all-night clubs. It is a place made for relaxation as well as loads of fun. A backwater once, Seminyak has developed into the most luxurious destination in Bali only in a decade.
Nusa Dua
Nusa Dua is an amalgamation of all things Bali. Dreamy beaches, exotic resorts, hilly cliffs, rock temple and serene views make this area an ideal getaway. The immaculately carved Pura Geger stone temple, the world-renowned Geger beach give this place a fantastical vibe that's hard to escape. Nusa Dua is for anyone who wishes to experience the best of Bali's wonders.
Jambuluwuk Oceano Seminyak Hotel
Jambuluwuk Oceano Seminyak Hotel has 138 rooms ornamented with the treasures of Indonesian heritage and intricate detailing in every single corner of the property. The hotel welcomes you with warmth and every corner gives you the feel of elegance, sophistication and comfort. The hotel has lush tropical gardens, swimming pools, Oceano Sky Lounge, Melah Spa and health club, all coupled with the touch of Indonesian hospitality.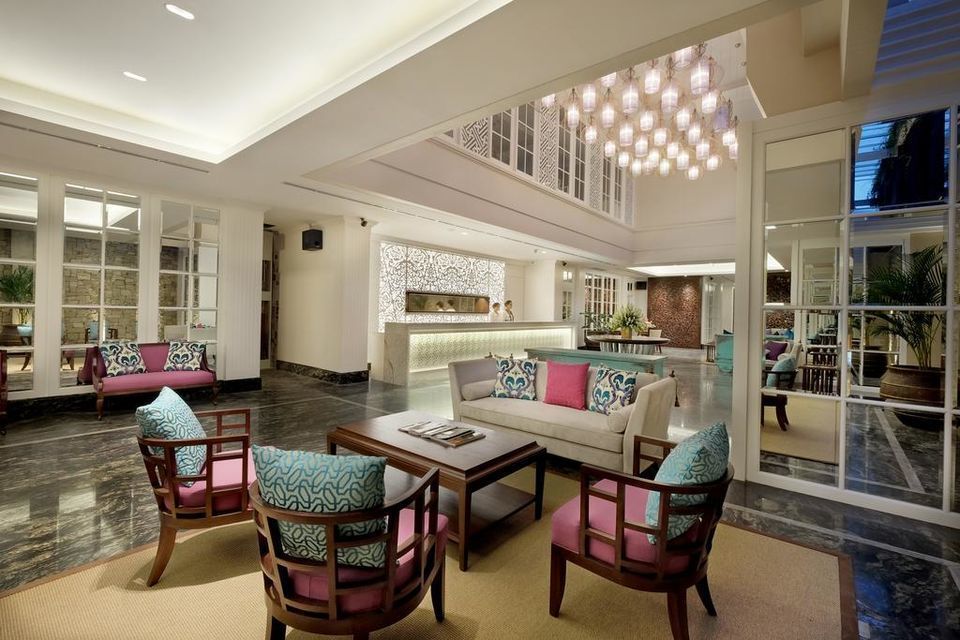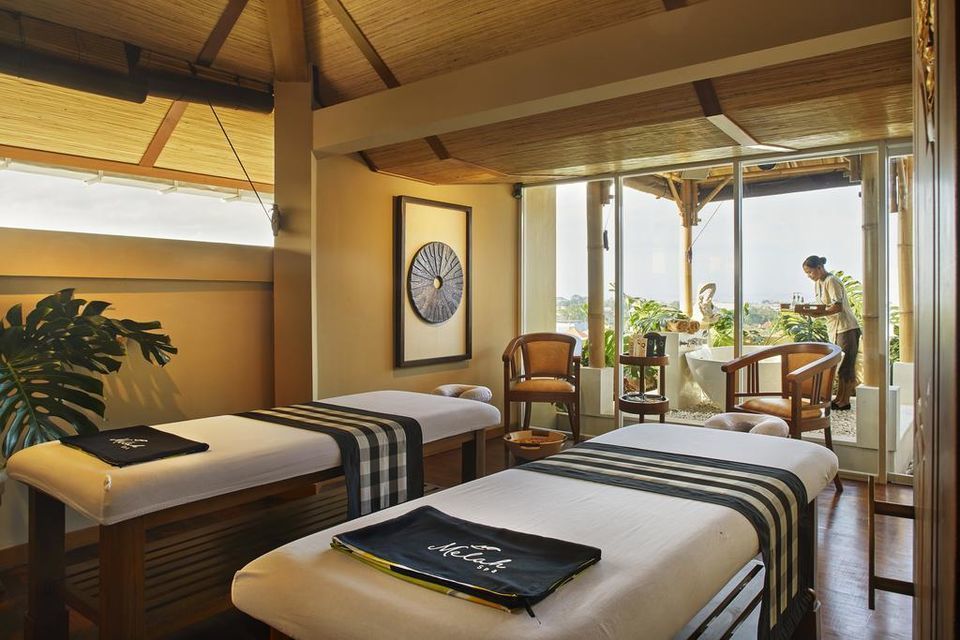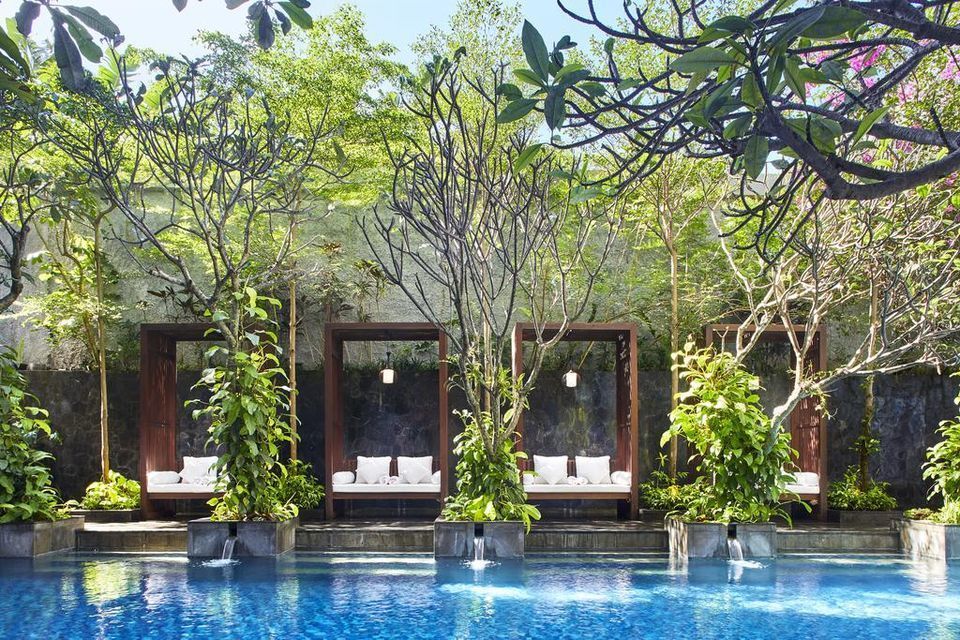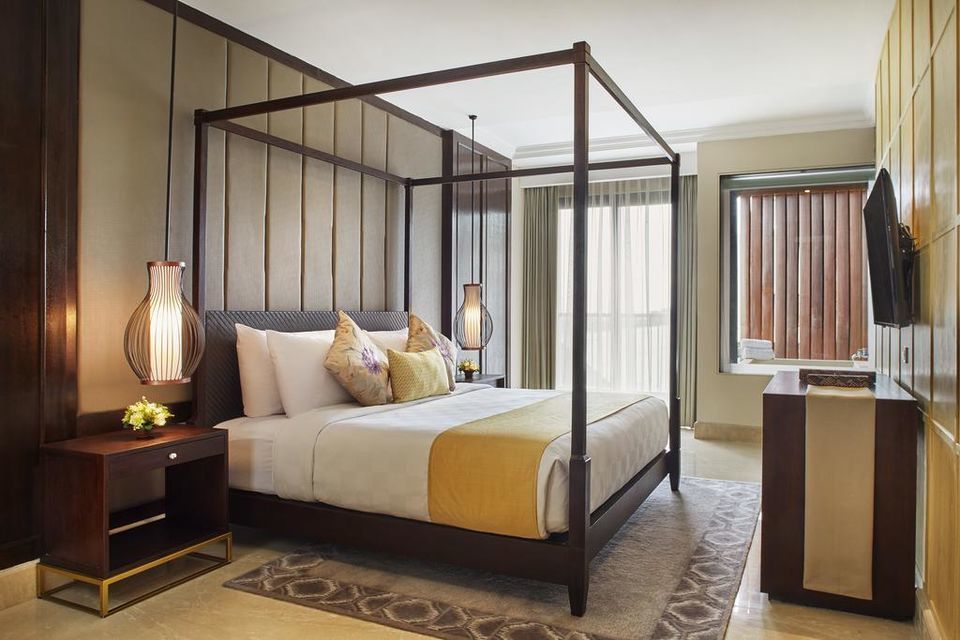 Agata Resort, Nusa Dua
Agata Resort, Nusa Dua is a regal getaway in Southern Bali. The hotel is the definition of luxury and elegance. Only a few minutes away from the beach, this hotel is your ideal island vacation. A pool, on-site bar, flavoursome dishes at the restaurants and a great spa make this a vacation you can't deny yourself.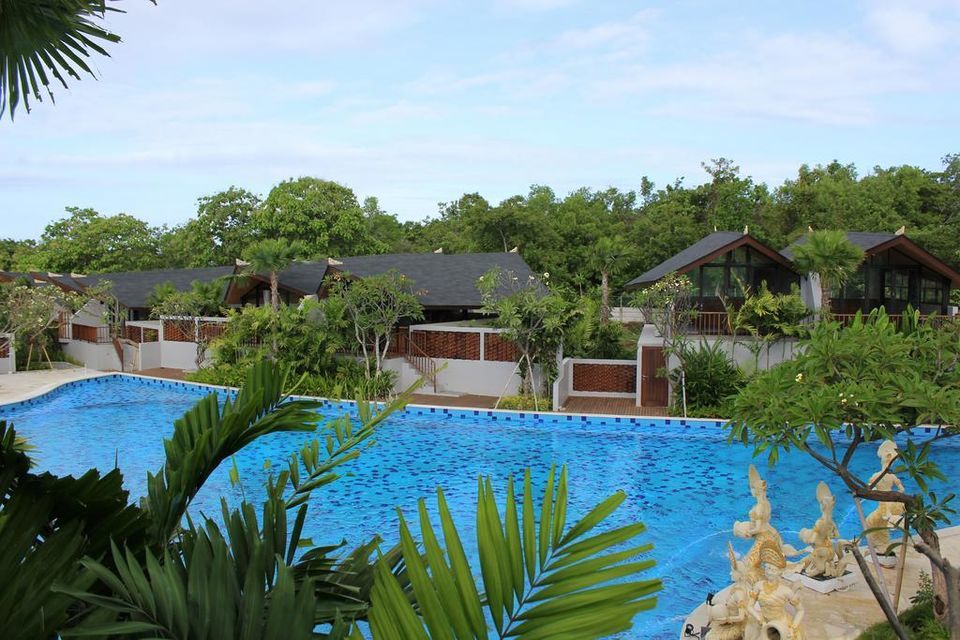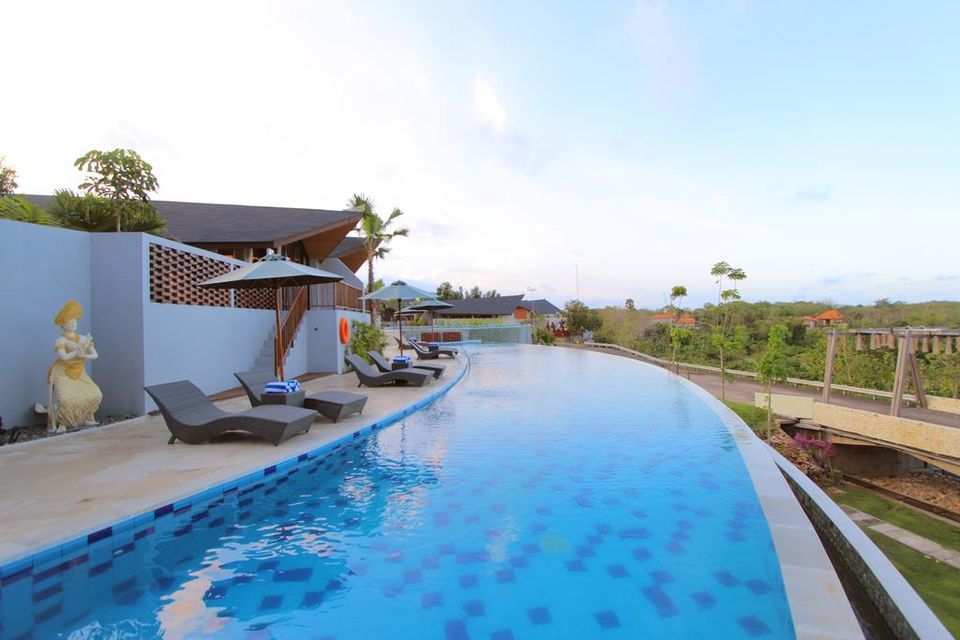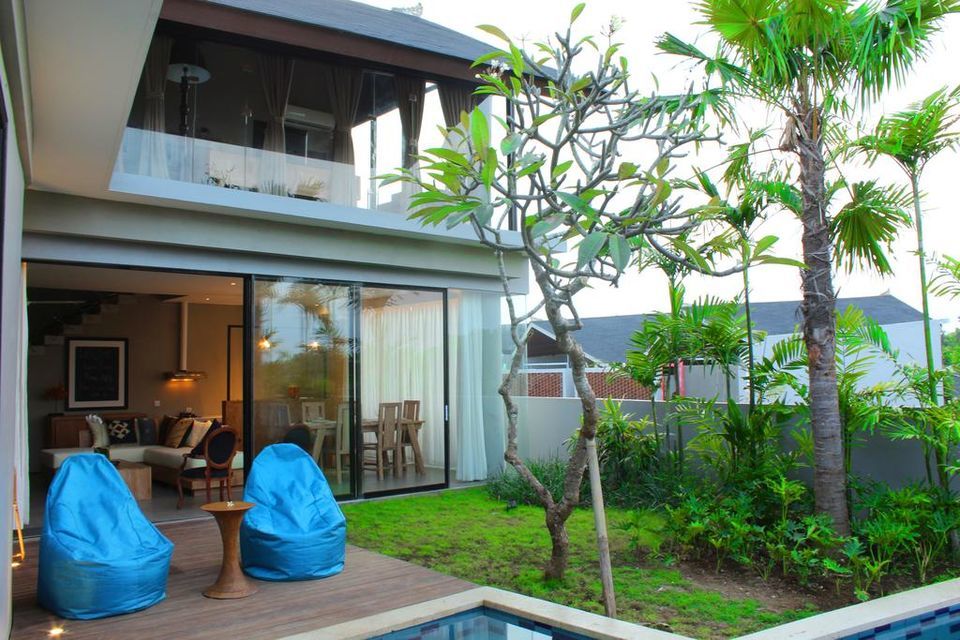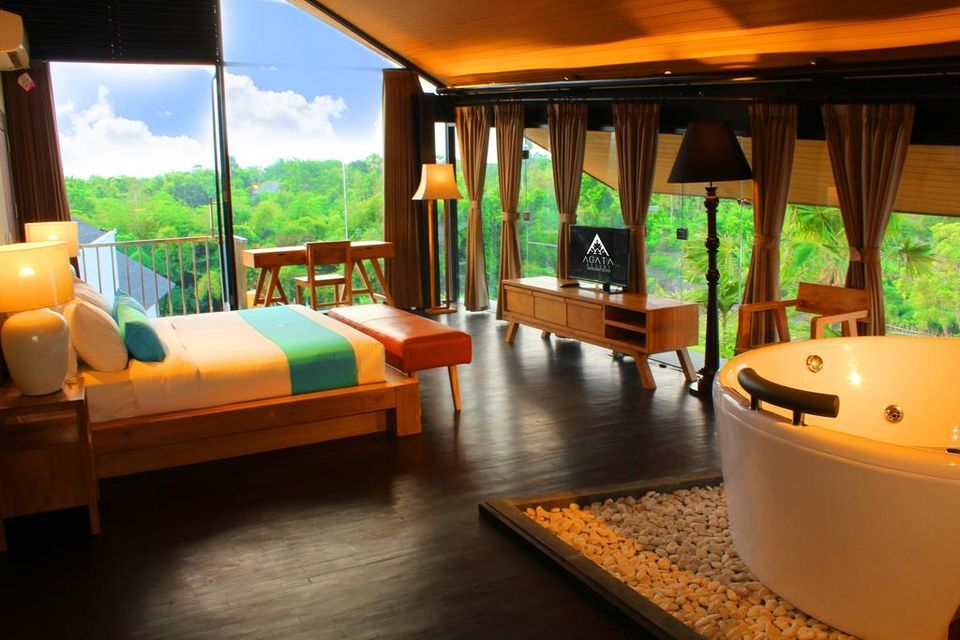 Deal
A six night, seven day getaway in the lap of luxury, surrounded by picturesque sights.
What's included?
• Daily complimentary breakfast
• Private car transfers from airport to the hotel and between hotels
At Jambuluwuk Oceano Seminyak Hotel
• Guaranteed room upgrade to Deluxe Balcony
• 20% discount on food and non-alcoholic beverages at Clubhouse & Frestro
• Late check-out till 2 p.m.
• Shuttle service for city explorations
• 60-minute massage for two
• 30% discount on all spa treatments at Melah Spa
At Agata Resort, Nusa Dua
• Basket of seasonal fruits, welcome drinks and a flower vase on arrival
• Afternoon tea and cakes
• Daily bottle of mineral water
• 60-minute massage once during the stay
• One complimentary Indonesian lunch during the stay
• 20% discount on spa treatments
• 10% discount on food and beverages at Sky Club restaurant
• 15% discount on tour activities
Deal #2: Thai magic at Bangkok, Pattaya, and Phuket
Thailand
Thailand never fails to amaze you. Wild jungles, pristine beaches, thriving nightlife and night markets make this Southeast Asian country a delight to explore. It may be the place for backpackers, but with this deal you get to experience its unmatched luxury flavour, that few have explored before.
Bangkok
Bangkok, often referred to as the microcosm of Southeast Asia, is the city that can be established as the one that taught an entire generation to travel. Buzzing night markets, bargain shoppings, tuk-tuks, and a mix of new flavours, sights and sounds is what defines Bangkok. The city is full of museums, markets, and an intriguing number of historical sights to keep any visitor occupied.
Pattaya
Pattaya is Thailand's favourite beach getaway. The beaches are laid-back, and suitable for all kinds of travellers. Jomtien beach is an idyllic place for families, with seaside massages for the parents and thrilling water sports for the kids. the Wat Khao Phra Bat's gigantic Buddha and the wooden Wang Boran Sanctuary of Truth pays homage to Buddhist and Hindu art and architecture. And Pattaya's nightlife promises to serve you the most memorable experiences in Thailand.
Phuket
Phuket is a fantasy escape in the country of Thailand. Featuring few of the most sought-after beaches, the turquoise waters and pristine beaches make it a paradise. High-end spas, seaside restaurants, boutique stores, old markets, nightclubs, bars and many other such things make Phuket a must-visit destination while in Thailand.
AVANI Atrium, Bangkok
AVANI Atrium, Bangkok has a swimming pool, a fitness centre, free wifi and limousine services. The rooms are spacious with modern decors and stunning views of the city. AVANI Atrium comes as a complete package for family getaways, business stays and leisure stays. Eat delicious food at on-site restaurants, chill at the AVANI Club or burn some calories at the fitness centre. At AVANI Atrium, be assured of a cozy and comfortable time.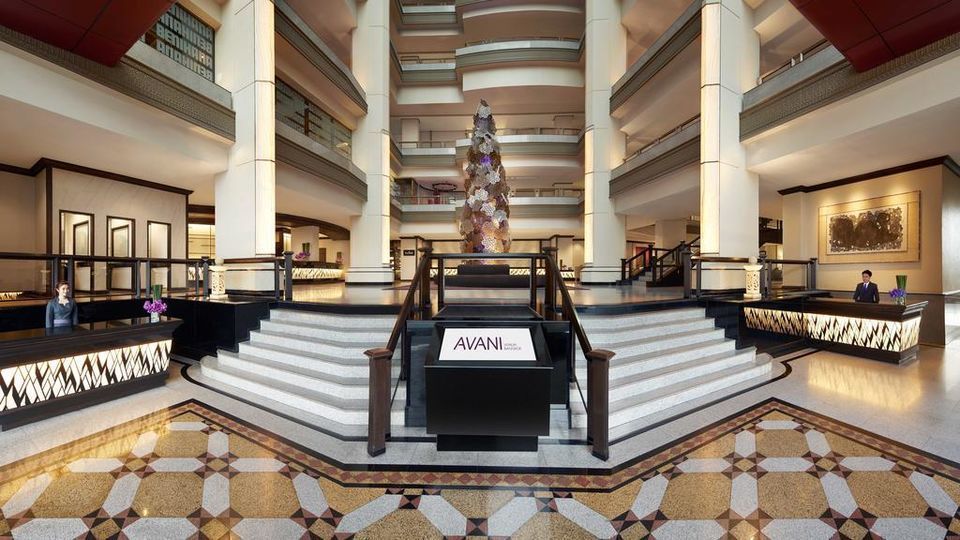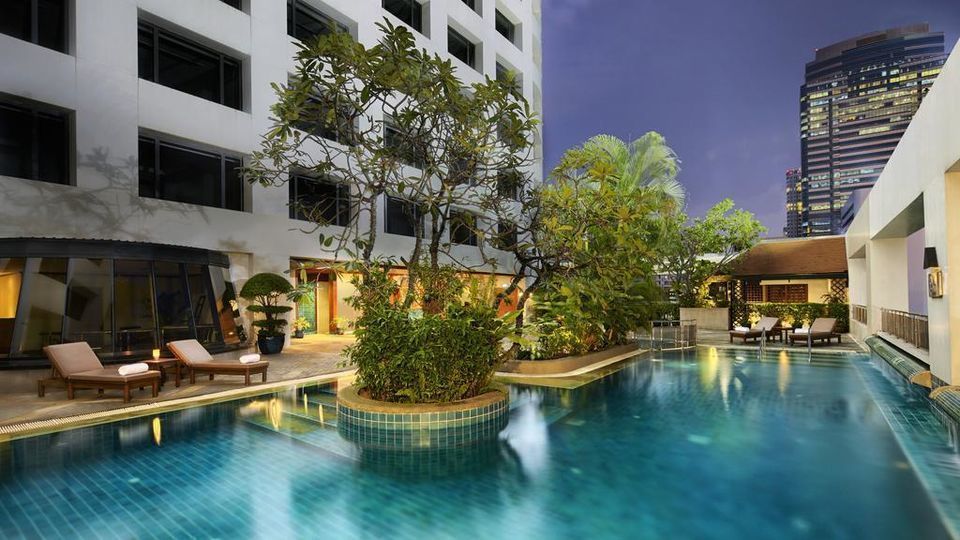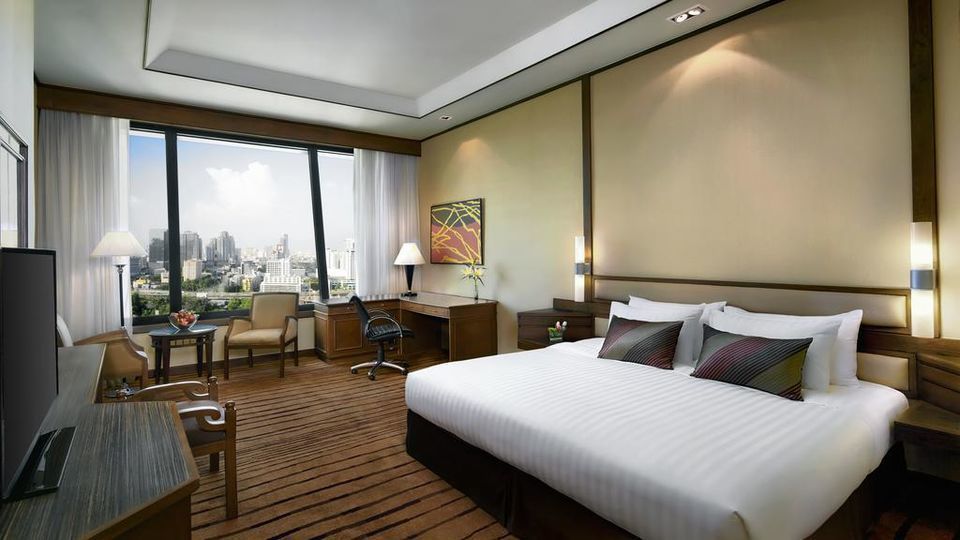 Baraquda Pattaya - Mgallery By Sofitel
Baraquda Pattaya MGallery is a designer boutique hotel that offers sleek designs without compromising on luxury or comfort. Complimentary wifi, in-house gym, swimming pool and on-site restaurants offering a range of cuisines make this suitable for all kinds of travellers. The hotel also features spacious meeting rooms, pool bars and lounges that are sure to give you the most luxurious vacation ever.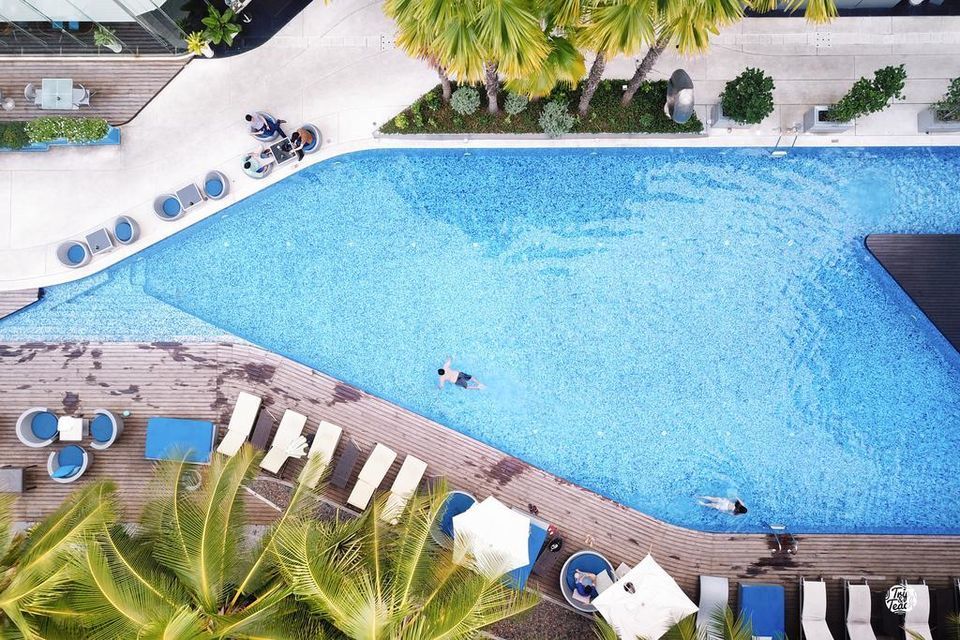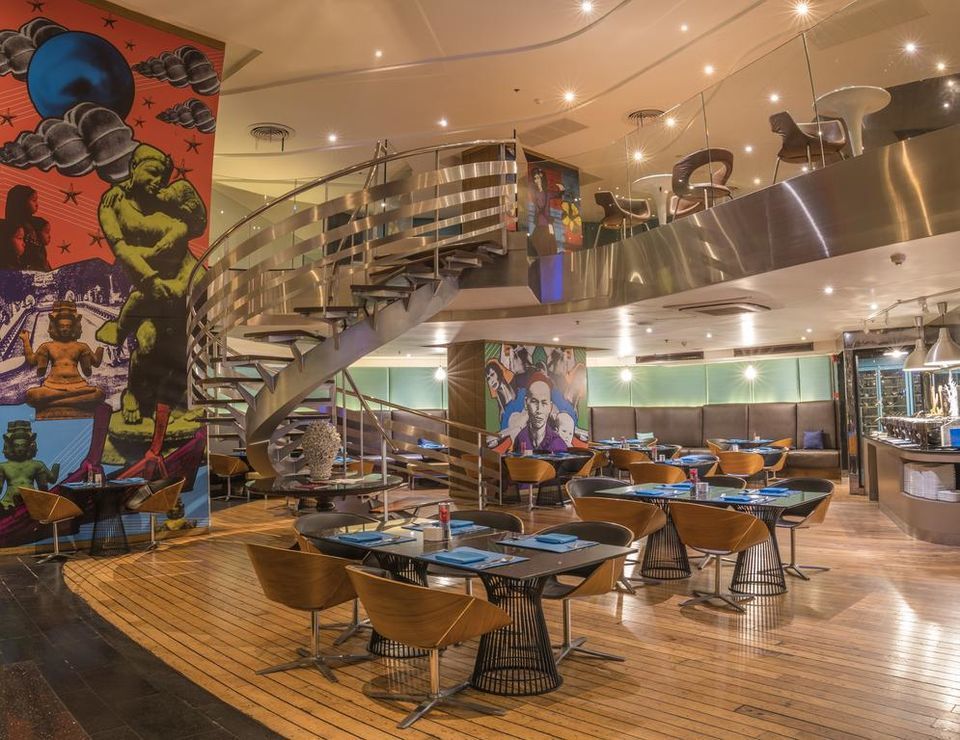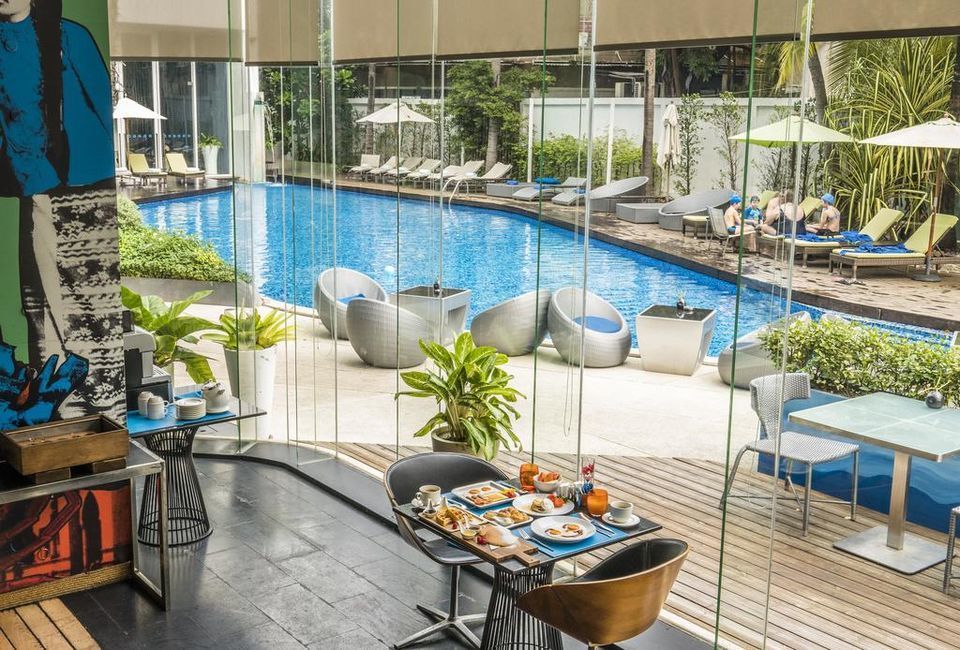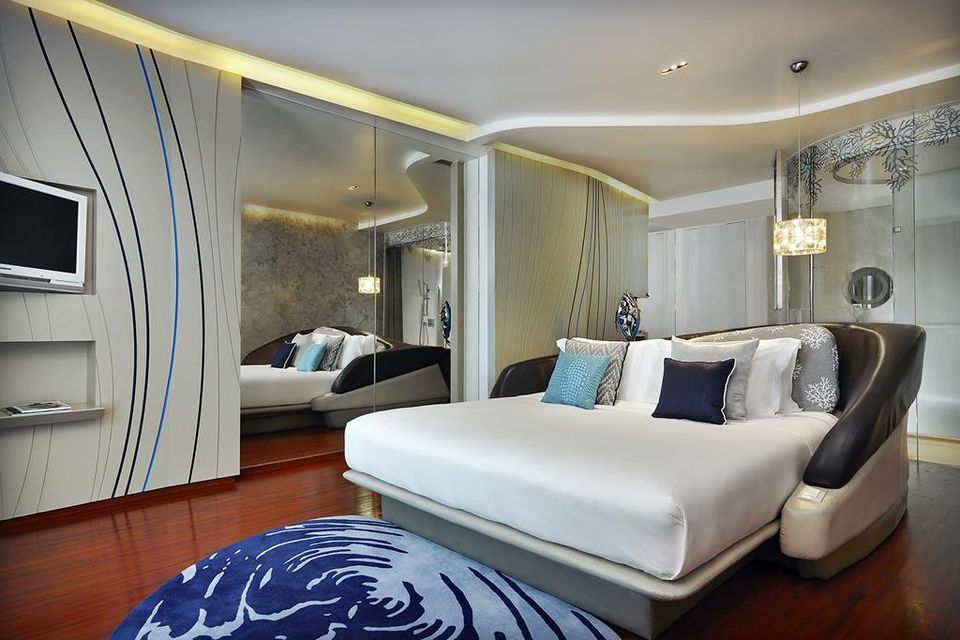 Sunsuri Phuket
Just 500 metres away from the award-winning Nai Harn Beach, Sunsuri Phuket is an ideal destination for people who would like to explore the less-travelled southern coast of Phuket. The hotel is surrounded by unspoilt nature and is perched on a tropical hillside.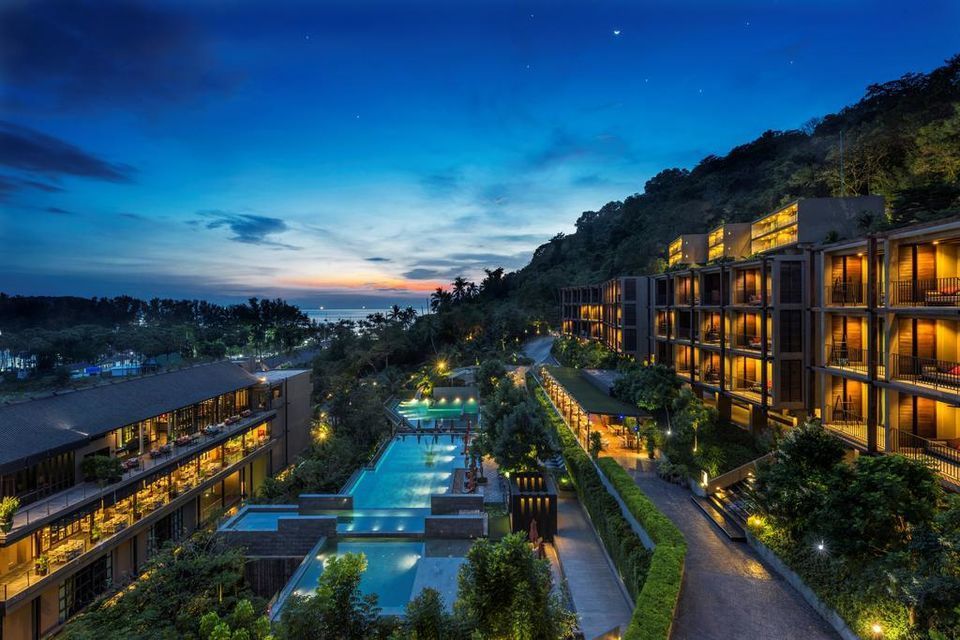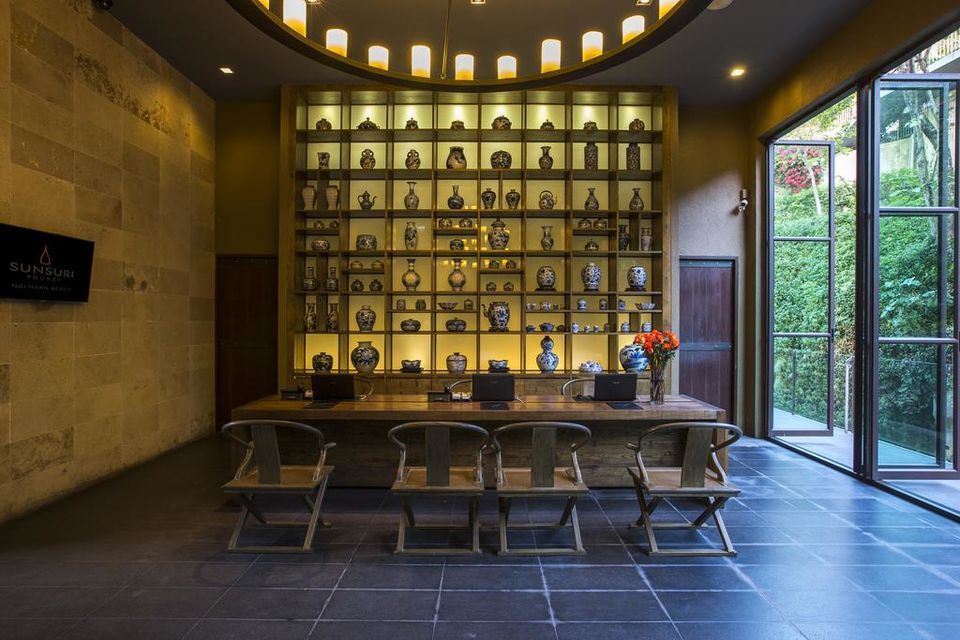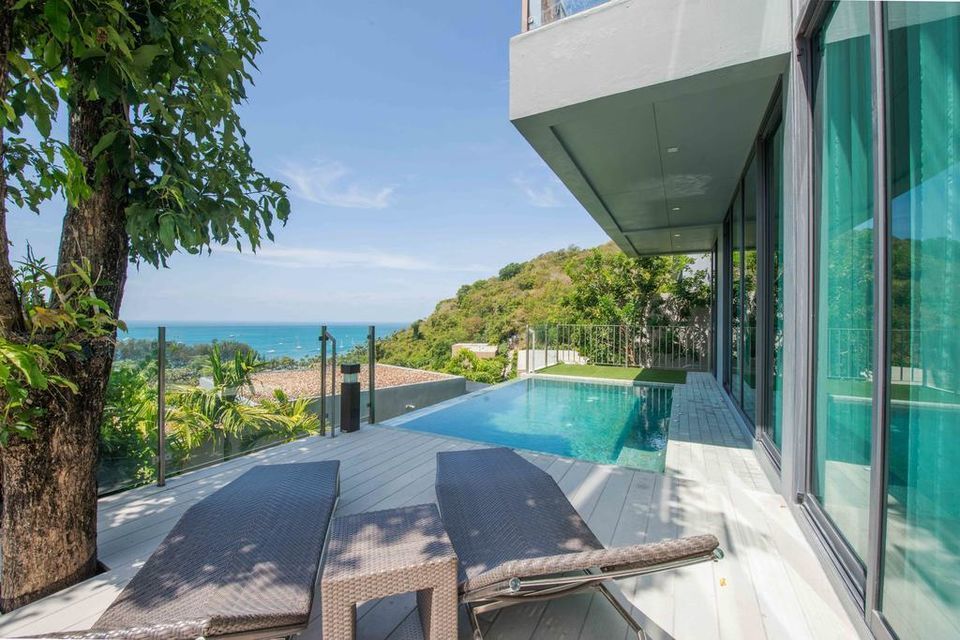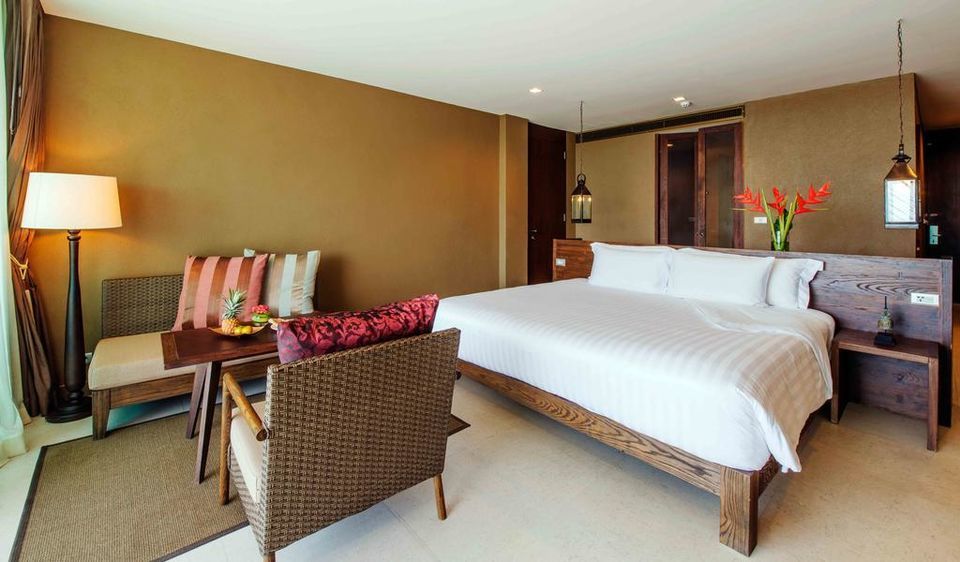 Deal
A six night, seven day lavish getaway.
What's included?
• Daily breakfast
• Private car transfers from airport to hotel and between hotels
• 15% discount on food and beverages
At Avani Atrium, Bangkok
• Guaranteed late check-out until 3 p.m.
At Baraquda, Pattaya
• Complimentary drink at Sunset Lounge
• 30% discount on spa
At Sunsuri, Phuket
• One dinner for two with glass of house wine or soft drinks at Sail restaurant
• Guaranteed room upgrade from Superior Room to Deluxe Room
• Welcome drink, fruit skewer and refreshment towel for all at check-in
• Early check-in before noon and late check-out till 4 p.m., subject to availability
• 50% spa discount
• One shuttle service from hotel to Patong Beach
• Daily use of the bicycle for two hours
• Complimentary use of fitness and gym facilities
• Free access to Sandbox Kids' Club
Deal #3: Arabic indulgence in Dubai and Abu Dhabi
United Arab Emirates (UAE)
United Arab Emirates, or UAE, is a contemporary cultural haven of the Middle East. Renowned all over the world for massive structures, towering skylines and a dynamic nightlife, UAE's most popular Emirates, Dubai and Abu Dhabi are an epitome of luxury and opulence. One-of-its-kind Palm Jumeirah Islands, the Sheikh Zayed Mosque, the hypnotic desert and the artful exhibitions make UAE one of the most vibrant and exotic destinations for travellers.
Dubai
Dubai, one of the most visited cities in the world, is renowned for larger than life experiences and eye-catching structures. A city of superlatives, Dubai has massive theme parks, crazy adventure activities and booming indie-nightlife scene. Families, friends and even solo travellers visit Dubai for adventures and celebrations that they can't find anywhere else. Sunshine, seas, deserts, shopping and a whole lot of fun has positioned Dubai as the destination du-jour.
Abu Dhabi
Abu Dhabi, UAE's capital, is nothing short of spectacular. Dazzling nightlifes, stunning skylines and cultural museums have made Abu Dhabi a destination to experience. Abu Dhabi has its share of unmatched experiences, from the world's fastest roller coaster to the world's largest hand-loomed carpet, this is the 21st century city where nothing stands still.
Mövenpick Ibn Battuta Gate Hotel Dubai
Mövenpick Hotel Ibn Battuta Gate, Dubai is a place to immerse yourself in authentic Arabian lifestyle, without compromising on any luxury or comfort. Inspired by the life of Arab traveller and explorer Ibn Battuta, the hotel has traditional Arabic designs, fused with modern luxuries.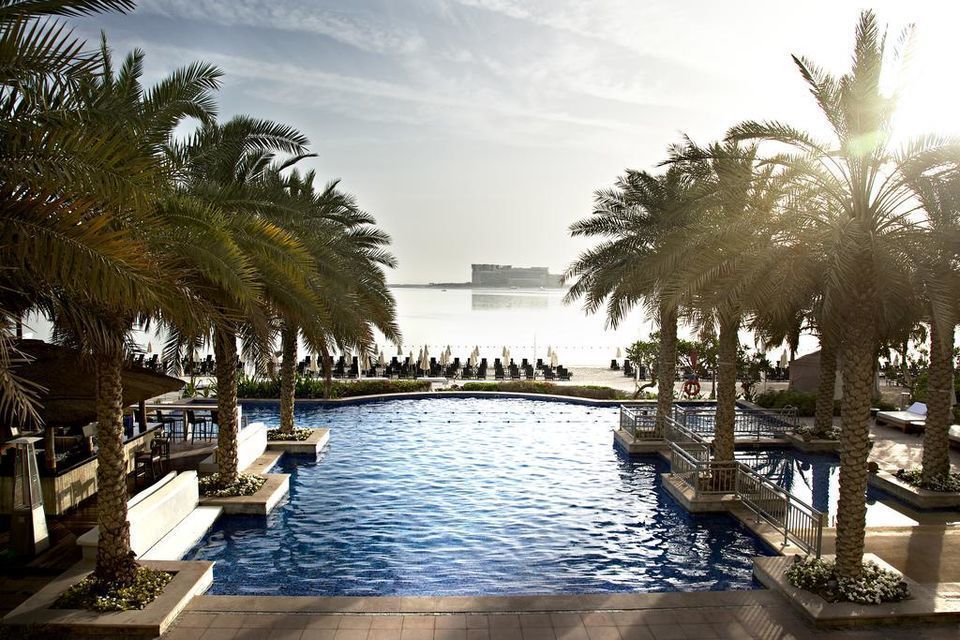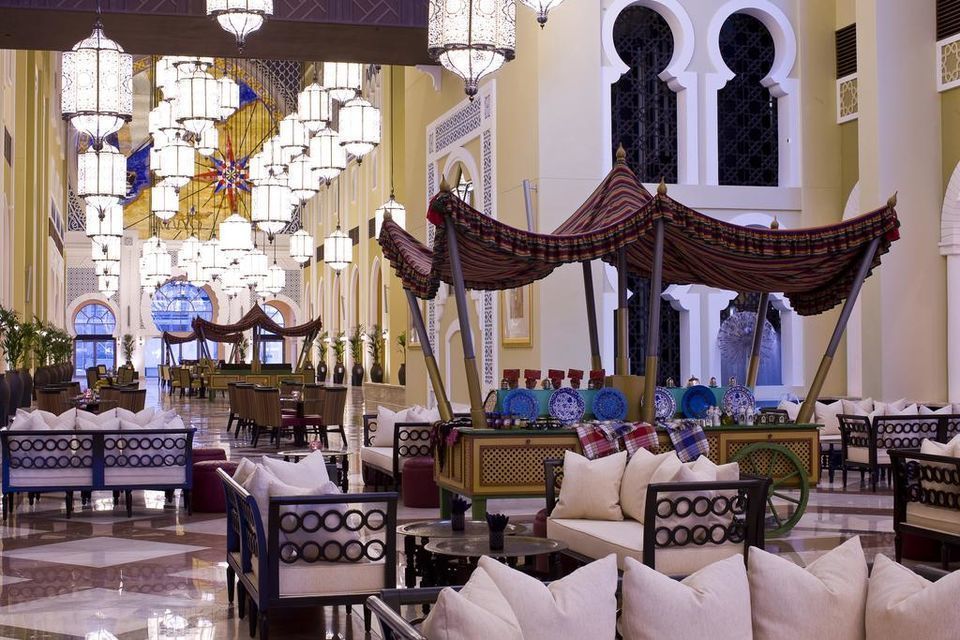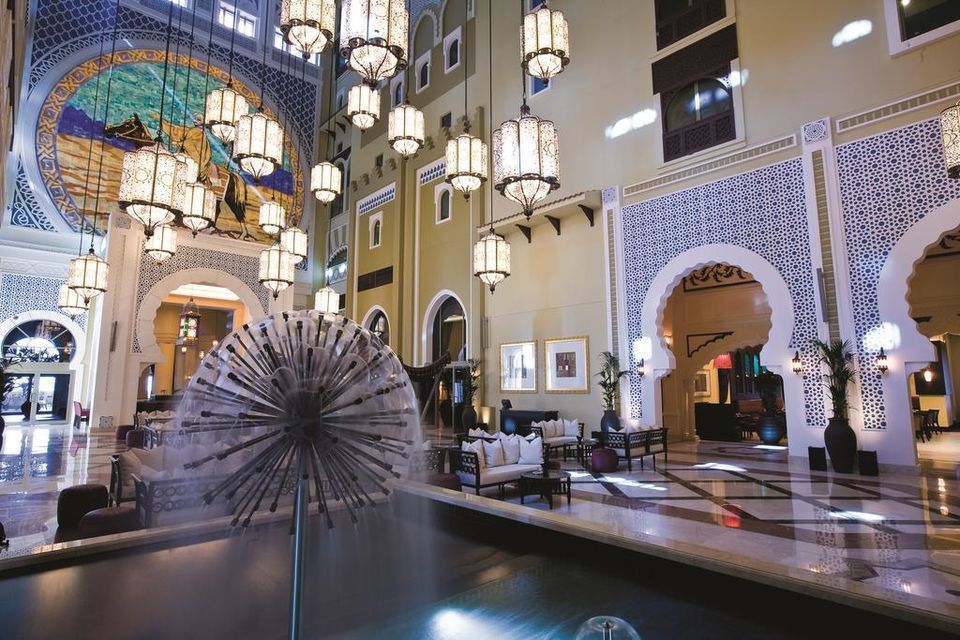 St. Regis Abu Dhabi
St. Regis Abu Dhabi is synonymous with luxurious entertainment, opulent meals and impressive meetings. A combination of Arabian hospitality and the years of St. Regis tradition, St. Regis Abu Dhabi has risen to become the city's best business as well as social hub. The hotel offers unobstructed views of the Arabian Gulf and features a beach club, a spa, exquisite restaurants, bars and an unmatched reception.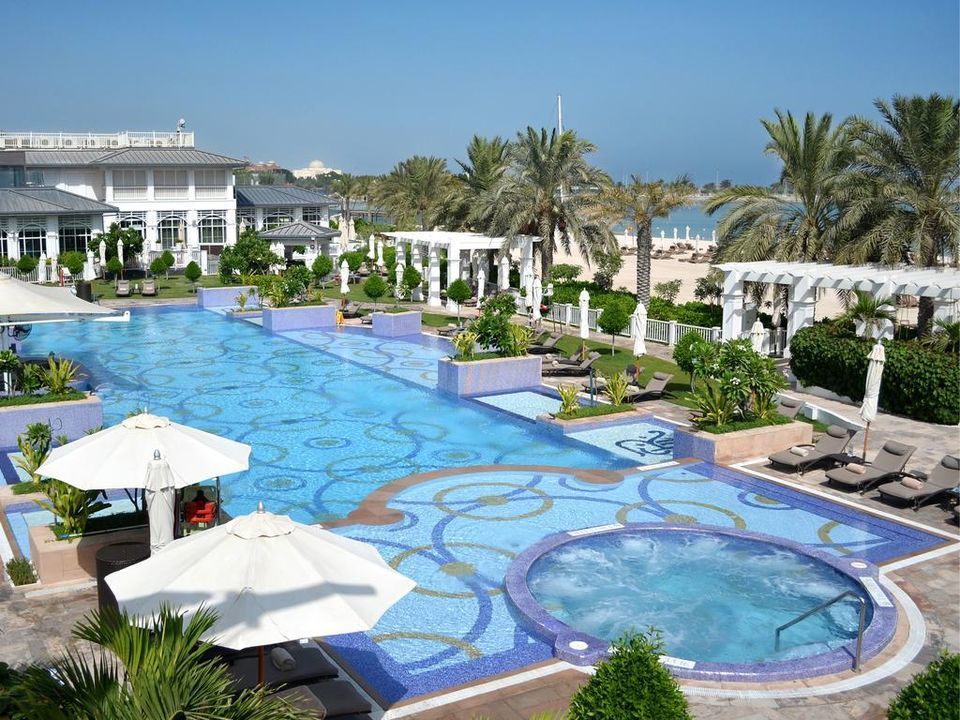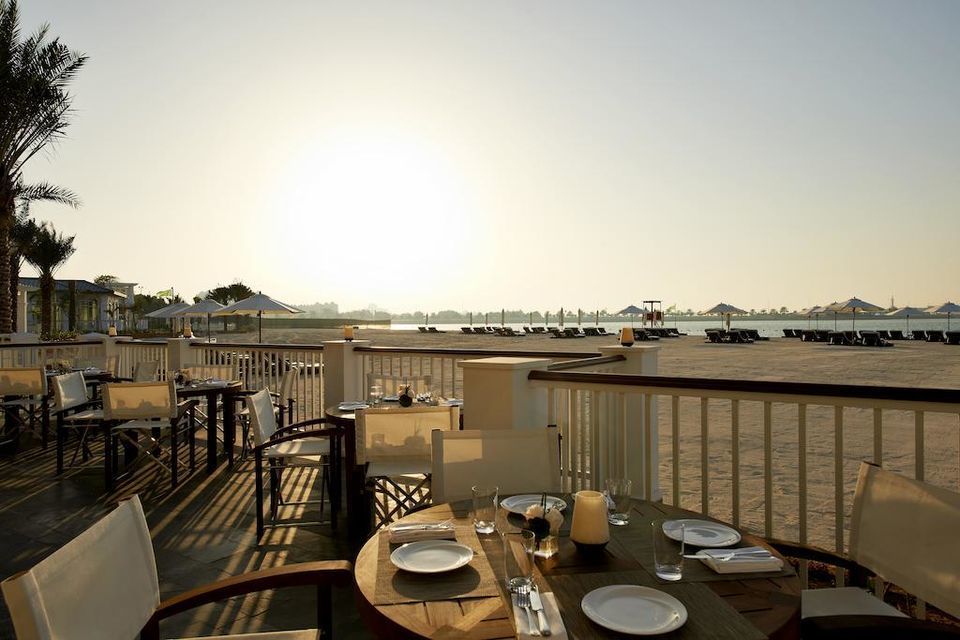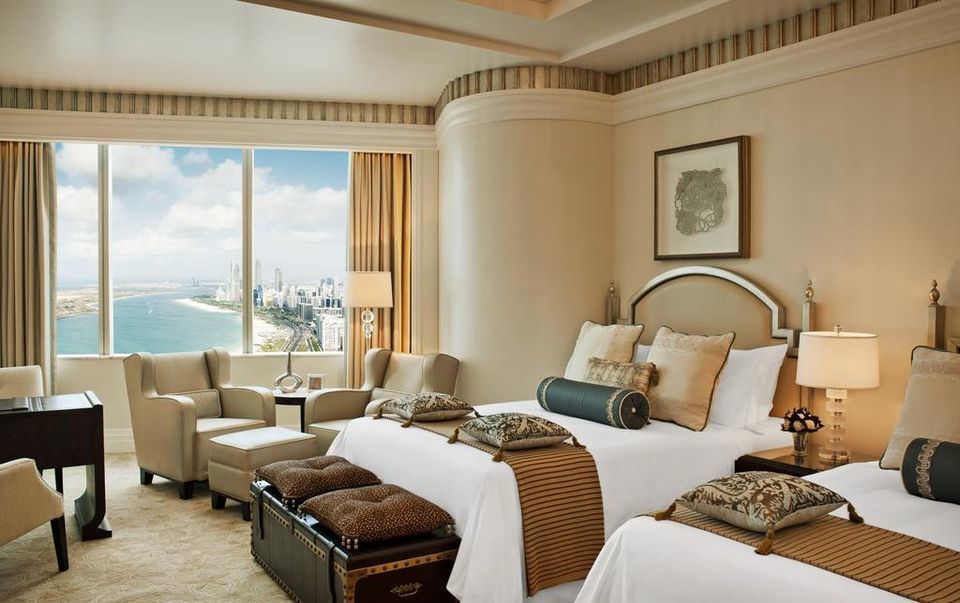 Deal
A four night, five day getaway that promises opulence and comfort.
What's included?
• Daily international buffet breakfast
• Early check-in and late check-out, subject to availability
• Private car transfers from airport to the hotel and between hotels
For Mövenpick Ibn Battuta Gate Hotel Dubai
• Chocolate tasting at Swiss Chocolate Hour
• Private access to Palm Jumeirah Beach
• Complimentary access to Little Birds Kids' Club
• 20% discount on food and beverages
For St. Regis, Abu Dhabi
• The signature St. Regis 24-hour butler service
• Guaranteed room upgrade to Superior Sea View Room
1. Quality check:
They have a 5-step quality check to ensure you get the most luxurious experience without having to compromise on anything.
2. Exclusive deals with added bonuses:
Be assured that the kind of deals you get on FABgetaways are exclusive and cannot be found anywhere else. Fancy a bottle of bubbly, a room upgrade, or a relaxing spa treatment? Everything is offered exclusively to FABgetaways members.
3. Travel concierge:
They have a team of dedicated travel experts who will help you at every step of the way to ensure a hassle-free experience.
4. Value for money:
Find up to 80% off on the best deals from luxury properties across the globe.
5. Flexible bookings:
Booked a deal then found a better one on their website? Their 7-day no cancellation charge loves your change of heart.
6. Pioneer of change:
Currently, FABgetaways holds the distinction of being India's first homegrown members-only luxury travel platform. They are out in the market to change the way Indians travel and make luxury travel affordable.
Have you gone on international trips under ₹50K? Share your itinerary on Tripoto now!
In association with FABgetaways.
Frequent Searches Leading To This Page:-
international trips under 50k from india, international trips under 50k for couples, international trips under 50k from mumbai, best international trips under 50k, top international trips under 50k, best international trips from india under 50k