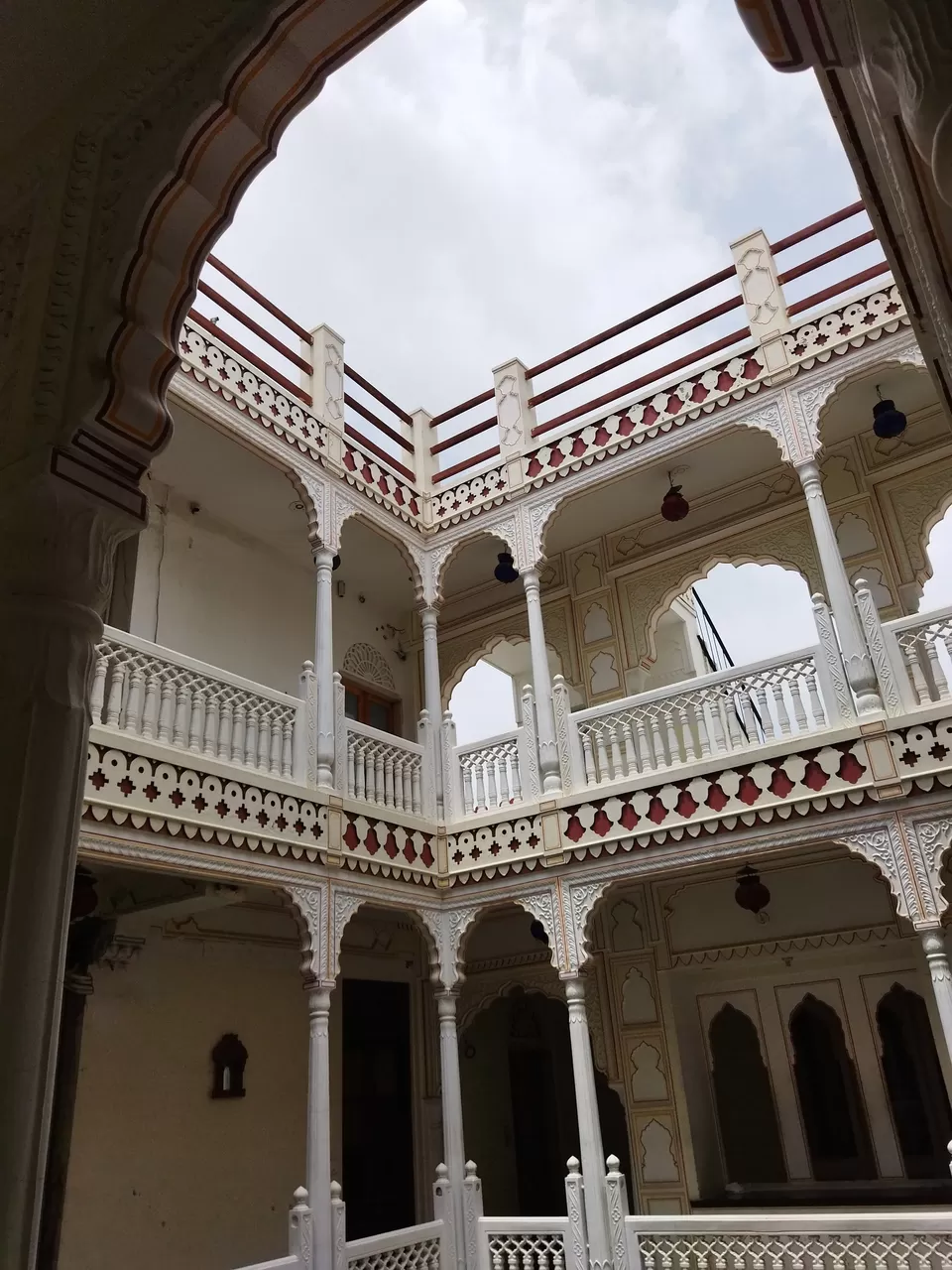 Jaipur: Day 1
We were in Delhi when we planned this trip. We were thinking of visiting Agra and Fatehpur Sikhri when my girlfriend though of something much better (which she always does) – Jaipur. Rajasthan has always been a place I wanted to visit and to be honest, I did not know how far will that be. But we had time and so we decided to check out trains to Jaipur. The search began, and we found the perfect one in the early Friday morning – Ajmer Satabhdi (6:10 am from NDLS). After having quite a wild night on Thursday, we were quite bummed out. On our way to the station I slept in the cab – mostly half passed out – but what a night! Anyway, will tell you guys about Delhi some other day as of now let us focus on the Pink City – Jaipur. The train was on time and we hopped on. Unfortunately, the seats were a bit a far apart. We slept a bit – not like babies because of frequent disturbances that keep happening in a train. We reached around 10:45. Before reaching we checked out some places in AIRBNB and shortlisted2 places. One was a regular hotel and another one was a MINI HAVELI! We have never stayed in a Haveli before. So, we thought that would be exciting. So, we reached the place called Krishna Palace – near Bani Park in Jaipur – a good locality with all sightseeing places nearby. Of course, after getting down you will be crowded by groups of auto-rickshaw people claiming to show you all the places at some rate. We somehow dodged tehm while getting some numbers for future references we took a cab and went to the hotel. It must be noted here that Jaipur has good ola/uber services of autos and cabs at reasonable prices unlike Jodhpur and Jaisalmer – where there it is 0. So we reached hotel. Not huge but quite aesthetic mansion. We freshened up and like everytime our energies coincided and we decided not to sleep but to check out the places around.
So we called an auto that was passing nearby and decided to start with Hawa Mahal. The auto asked for 100 rs and as usual the driver kept talking about how he can help us see around in 2 days. So, we took his number and rate. Finally, after reaching Hawa Mahal – we realized that the entry rates were 100 rs and guide charge was 300-400 for just one place. We could not understand if we should take or not – we were completely clueless. We entered and met one person with whom we bargained and set the rate to 400 for 3 places – Hawa Mahal, City Palace and Jantar Mantar. These all are in walking distance. Yes, we were tired from the wild night and 0 sleep but we were together and we did not feel so. One good thing here was – most guides are govt registered which made them fairly knowledgeable. The guide took us through the beautiful outhouse/vacation palace of Maharajas of Jaipur – the Hawa Mahal. Guiding us from stories about ~950 jharokhas and their beautiful architecture, the guide told us about the passion for hunting of Maharajas and how the city of Jaipur went from a jungle to a bustling town. The stories on purdah system of the Queens of Jaipur were also quite marvelous to note. He showed us the look of outside from the windows and told us how Queens used to look over the windows to see the busy cities outside. Another thing we found quite interesting that there are no stairs in that place – only ramps taking us to the top. From the top one can see views of city palace and jantar mantar and even the fort – far away. Bidding adieu to the red and pink sandstone marvel, we started moving towards the Jantar Mantar – another place to cherish the architectural marvels.
The Jantar Mantar was at a walking distance and we have never seen the Jantar Mantar of Delhi or any other places. From our guide we got to know that 4 Jantar mantar exists in India – all made under the command of Raja Jai Singh II who was deeply interested in mathematics and astronomical projections. (Jai Singh II ruled during Aurangzeb and declining Mughal Period). The place, now a UNESCO Heritage site, has some 20 instruments out of which several are not working and some are half built. Our guide was quite good about telling us all kind of calculations as to understand the instruments. It always awes us as to how the masonries used to be so perfect during those times and how the calculations are so accurate. Starting from one of the largest sundials to beautiful instruments measuring earth's rotations and angle, all were simply a state-of-art and architectural marvel. If you want to know more details about the yantras – please refer to this link - https://jaipurtourism.co.in/jantar-mantar-jaipur (stop visiting links, just visit the place already if it is possible!).
Our next spot was the beautiful city palace – with 200 rs per head entry fee. But hey! Don't get discouraged by the entry fee. It is so beautiful. City Palace, as the name suggests, is the abode of the royal families as of now. Yes, you guessed it right, who would want to stay in the hill top huge forts when they have a palace in the city itself? The palace construction was started around 17th Century as told by the guide by Raja Jai Singh who was the proclaimed founder of the city. The palace has 4 distinct gates – named after 4 goddesses from Hindu Mythology – Vishnu, Shiva, Parvati and Ganesh. The guide told us that it is believed that the gates denote seasons are beautifully painted (surely revamped regularly). Such beautiful craftsmanship can never be forgotten by someone who sees that once. After crossing the gate we came across a palace named Mubarak mahal – made by Madho Singh II. It is now a museum with all royal displays including the big huge dress of Madho Singh I who used to be of huge stature himself. Next one can see the Diwan-e-aam and Diwan-e-Khas and 2 huge silver vessels that were used to carry Gangajal when kings went abroad. They were made melting tones of silver – practically suggesting that money can buy everything and that is what these people did. The armory is also eye catching with articles like daggers and swords. But beyond these spectacular marvels, we both had spent some time on the bench of the palace. Such a splendid weather and beautiful moment we had. Cool air, thousands of years of history, pigeons, marvelous architecture and US!
Stay tuned to know more about the next day's trip to 3 forts and secret tunnel and our eerie experience at the hotel we stayed at. Please like our content if you liked it!