Jaipur, famously known as the Pink City is an amazing blend of architecture, culture, heritage, cuisine and much more. It has every right to be the capital city of Rajasthan - The Land of Maharajas. The city has amazing Forts, Museums, Parks, Markets, Food among other things that can easily become a part of Must bucket of anyone. I visited Jaipur a while back to mark some of the things that were on my bucket list for long. I couldn't tick all of them off because it was a short trip and honestly not very well planned but still managed to Watch the sunrise from Nahargarh Fort twice and loved it twice as much as I did for the first time. I am listing out must visit places in Jaipur and hope that you guys enjoy all of them when you reach there.
Nahargarh Fort
If you want to have a look of the complete Jaipur city from one place, then this is the go to place. The Fort is overlooking the city and is standing on the edge of Aravali Hills. This is also the place to capture a great sunrise but since it is quite famous for sunrise, do expect other visitors too and sometimes with portable speakers which might spoil the very idea of watching a sunrise.

Jaigarh Fort
Jaigarh Fort is built in between Nahargarh Fort and Amer Fort and has secret access to both of them. The Fort is also the home of the World's Largest Cannon on Wheels, Jaivan Cannon. Although the cannon was never used in actual war.
It is believed that the cannon was test-fired only once by Maharaja Jai Singh in 1720 with a charge of 100 kg gunpowder. The shot covered a distance of 35 kilometers which is now a pond by the villagers of Chaksu.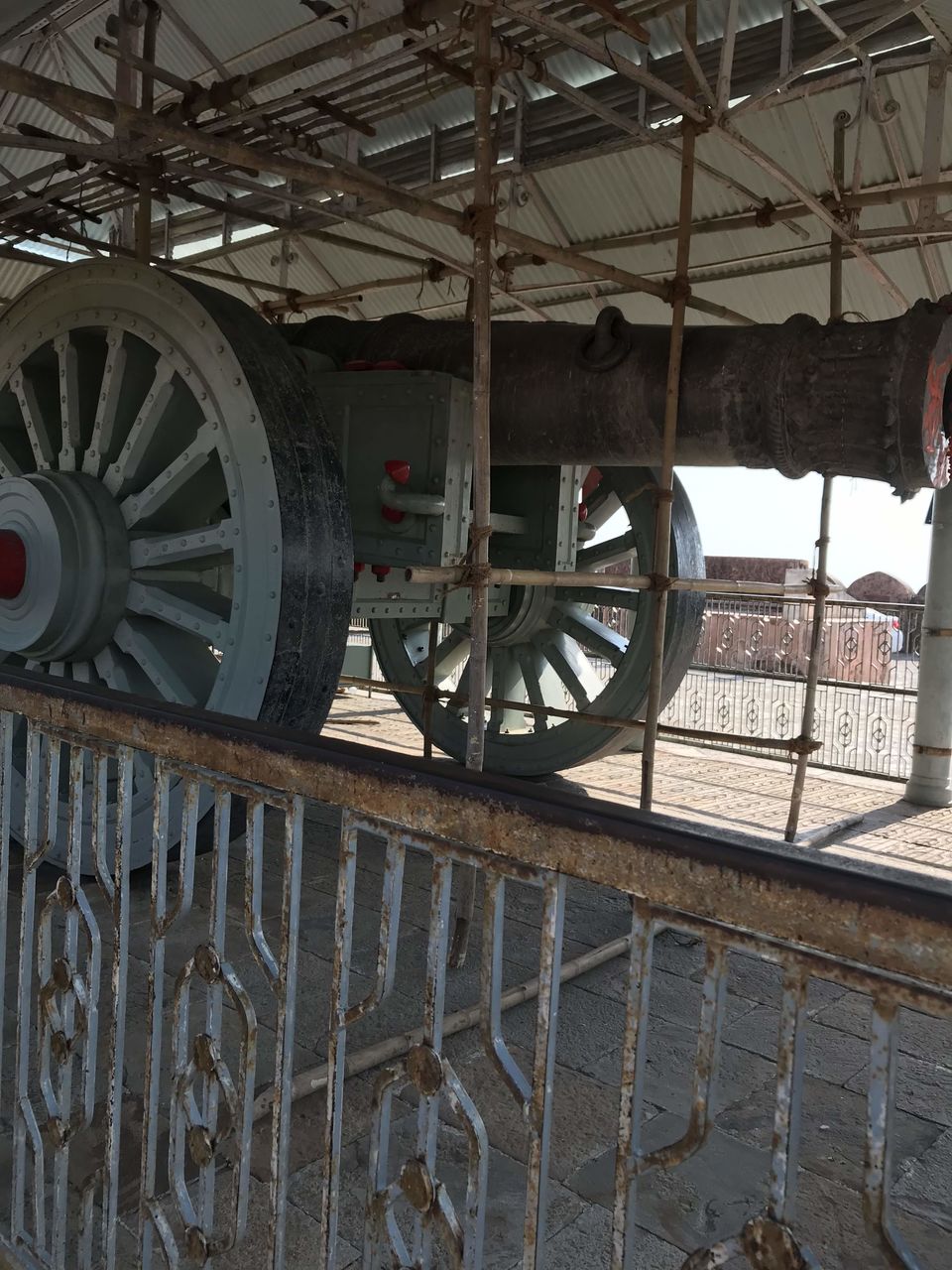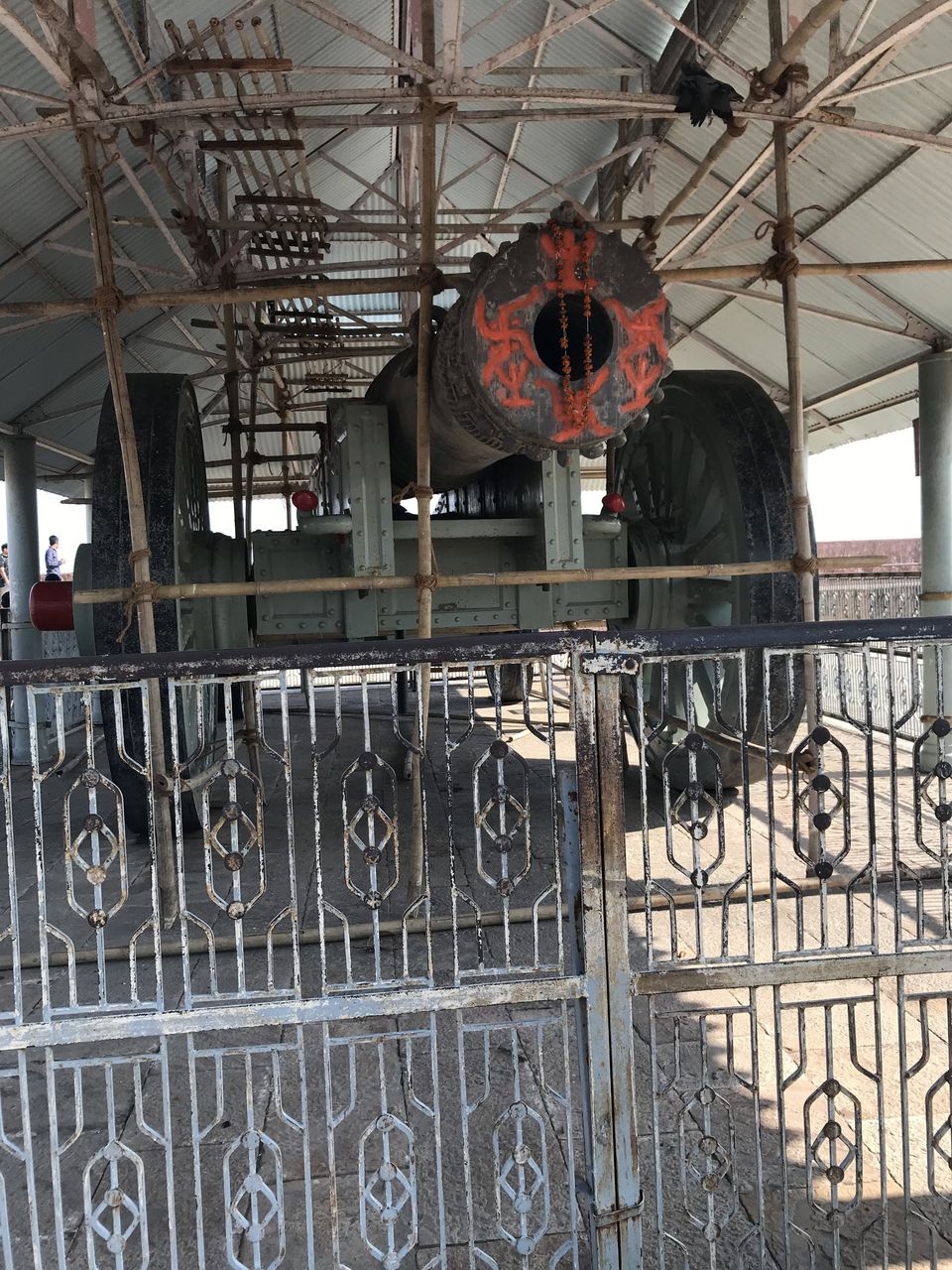 Amer Fort

Amer is a village situated 11 kms from Jaipur City and has an amazing Fort where Maharaja's of Jaipur used to reside before moving to the Jaipur City. The fort is famous for the it's architectural beauty, The Sun Gate, the Moon Gate, the Elephant Rides and much more.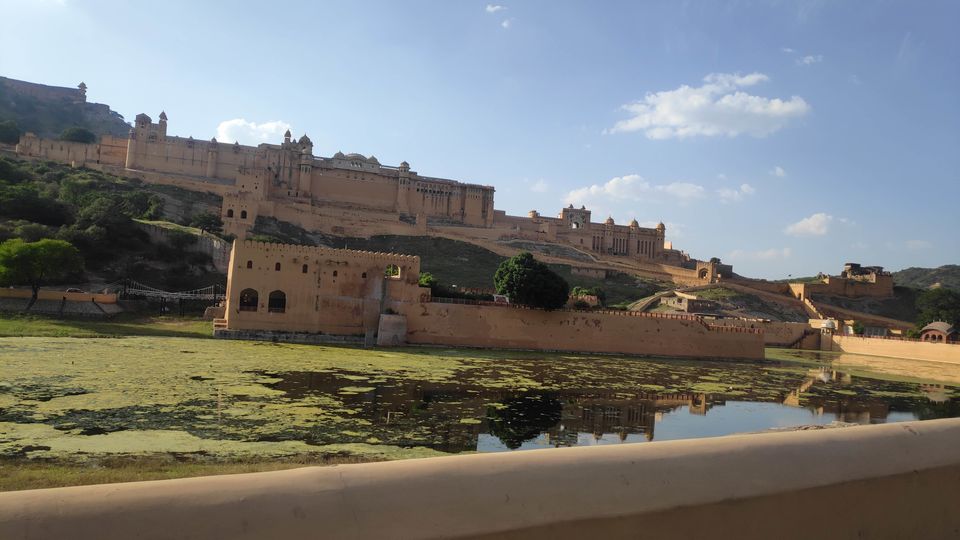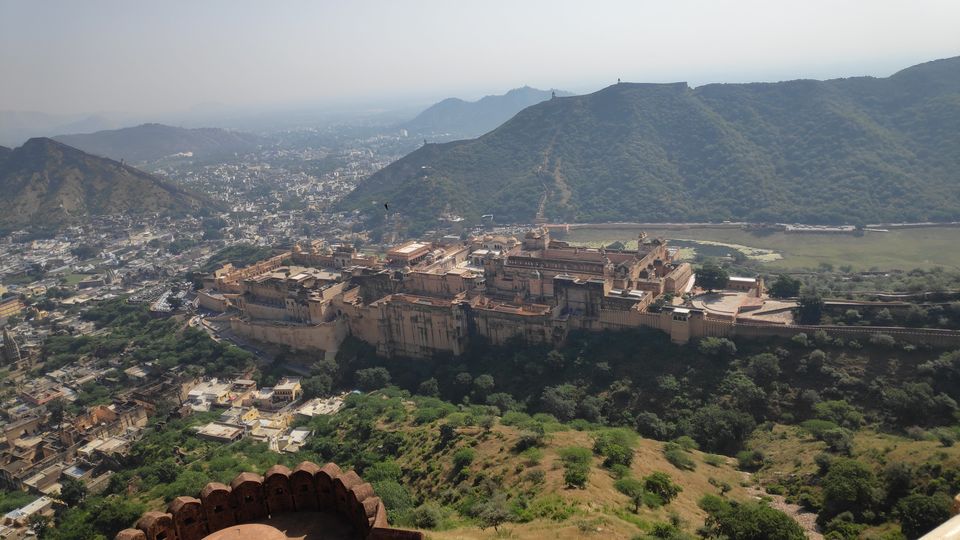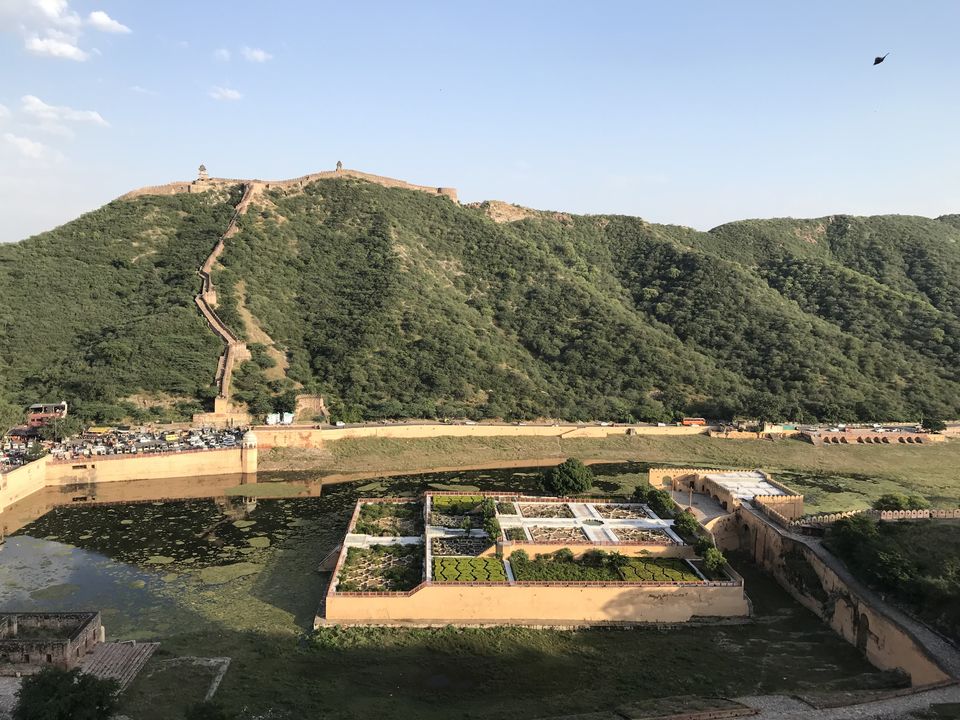 Amber Palace
The Amber Palace is situated inside the Amer Fort was built in 16th century by Maharaja Man Singh. The palace has beautiful gardens and amazing architecture. Also, it has the Sheesh Mahal, the palace know for its mirrors. And the Gateway of the Palace is an incredible example of craftsmanship.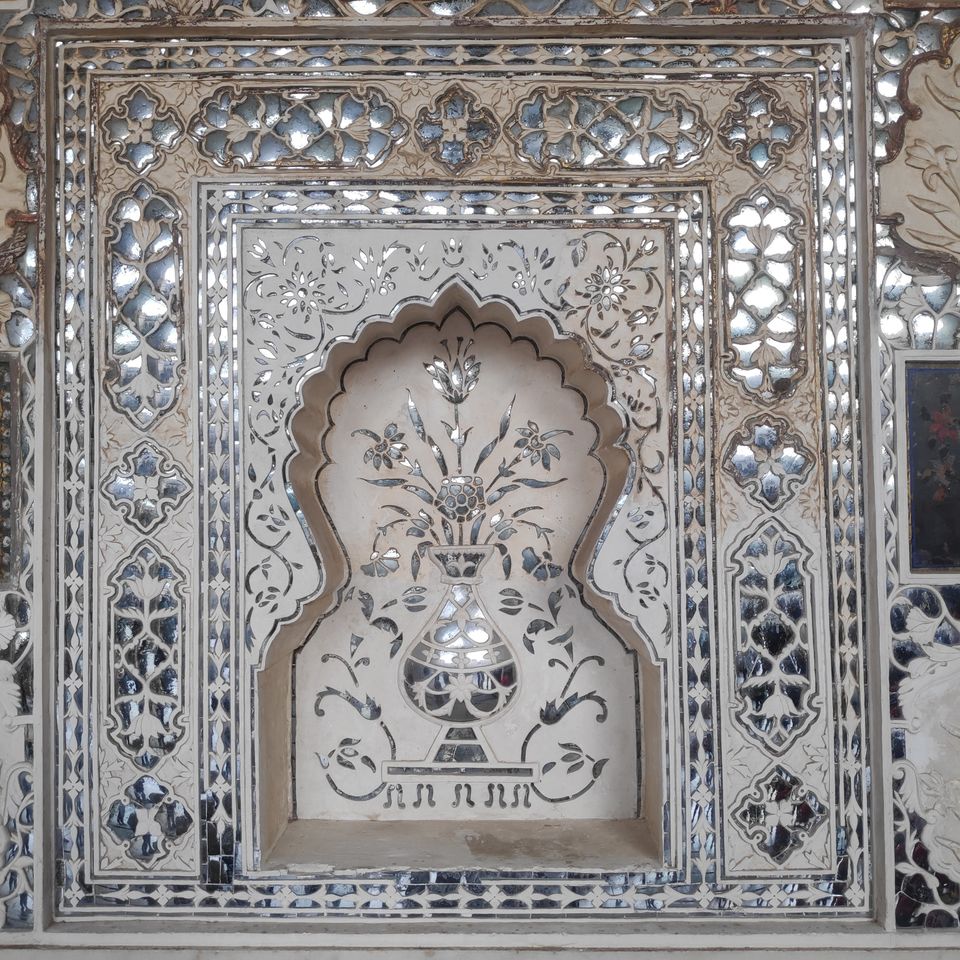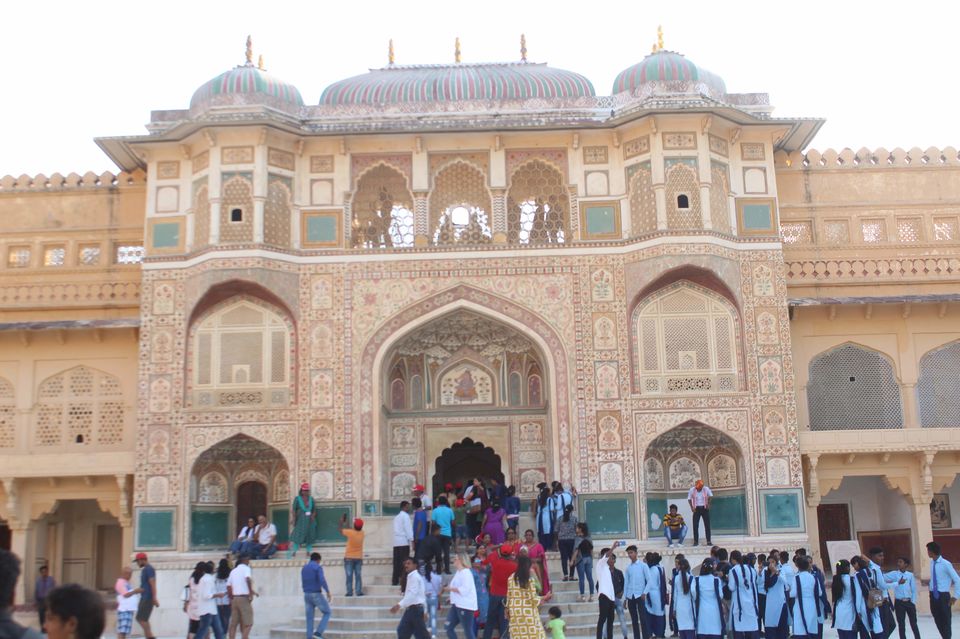 This is not any historical place and yet you cannot mark this place off your bucket list no matter how many times you visit it. Masala Chowk is an open air food court where all the very old and famous Food Vendors of Jaipur are available at a single destination. Make sure you've skipped at least one meal of the day before going here because you'd want to taste everything that is available here.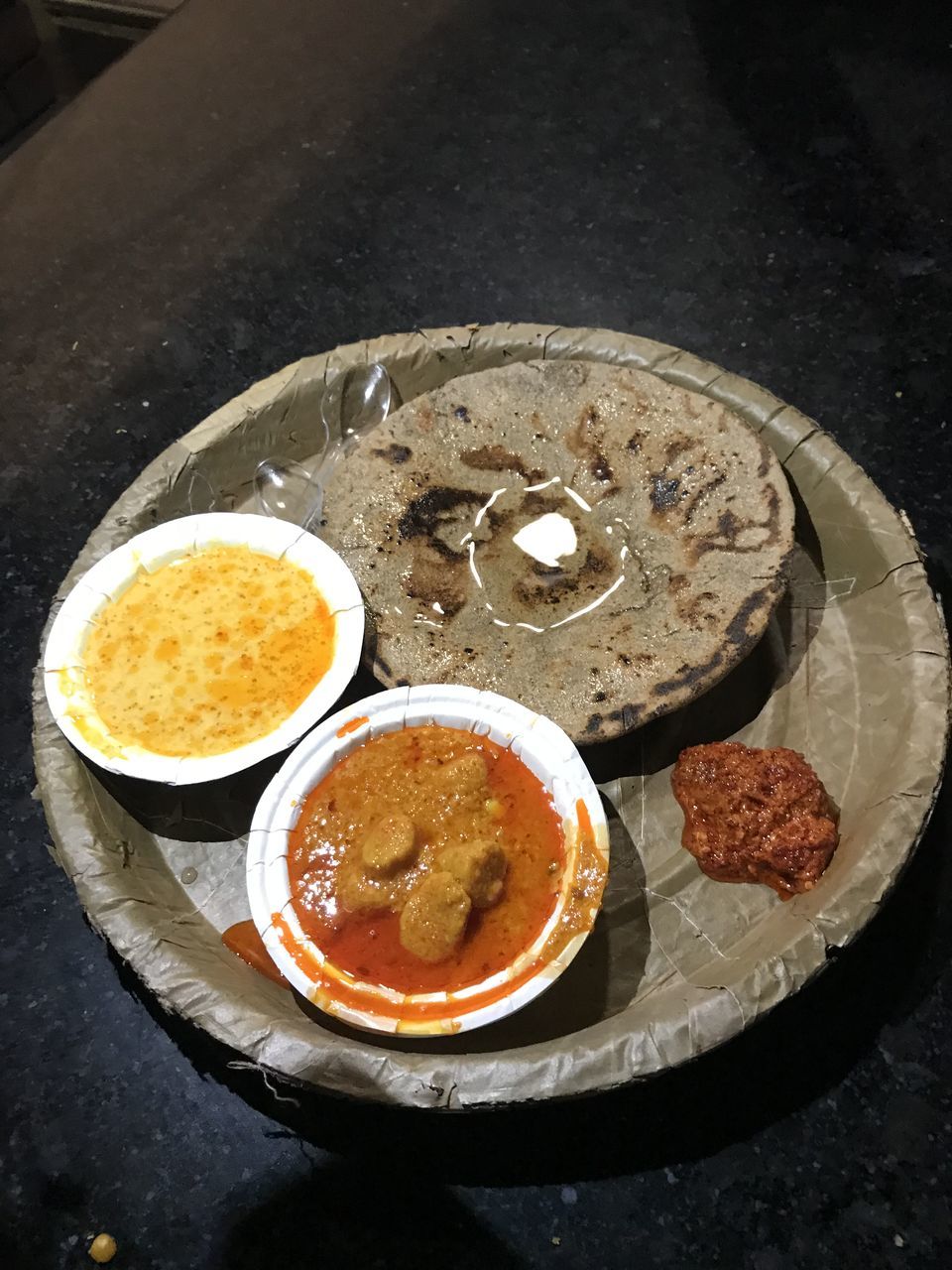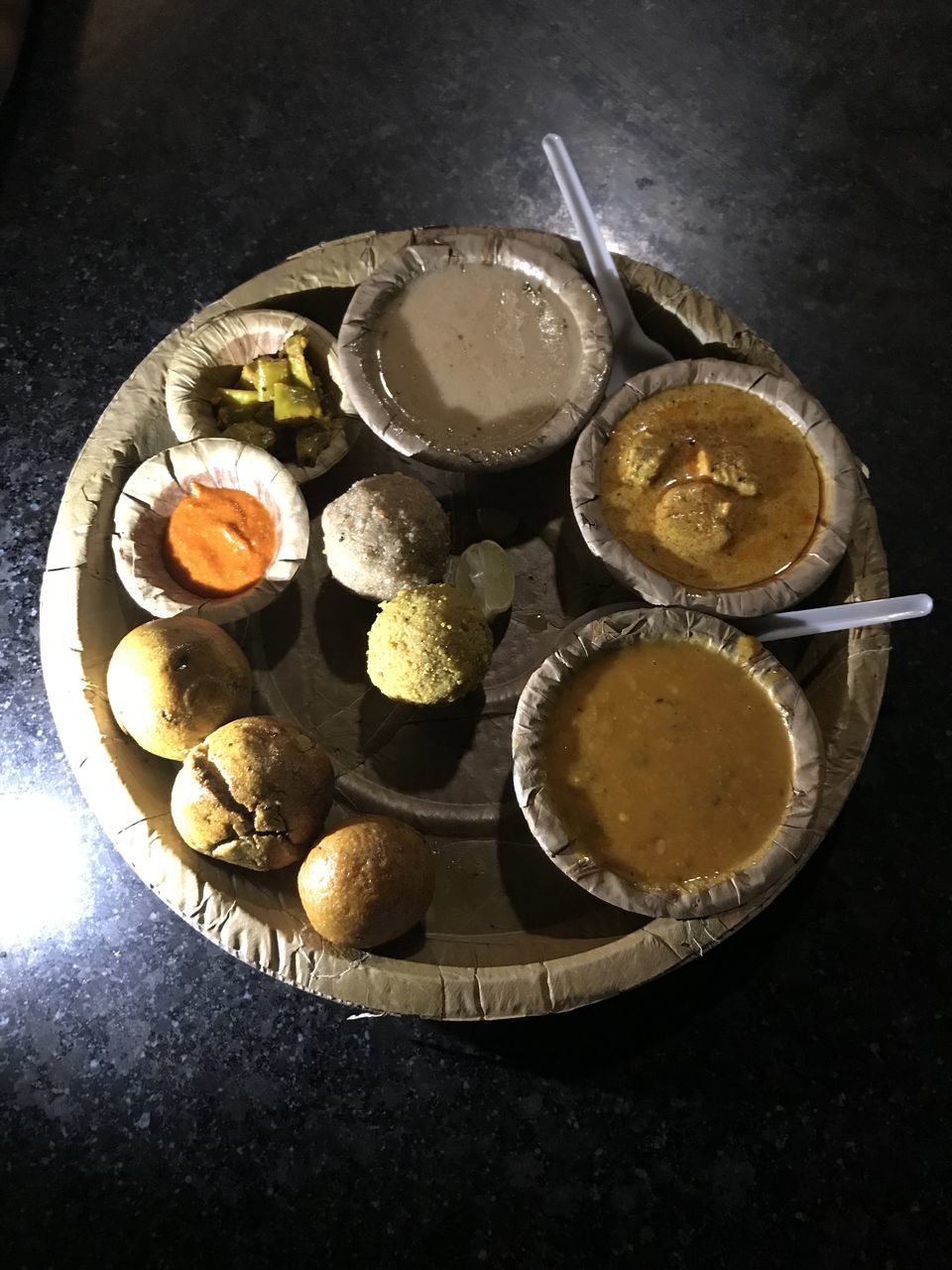 Hawa Mahal
Hawa Mahal, the Place of Winds is a very interesting destination to visit. It has 953 windows in one building. Can you imaging this much of windows? And not just the pain glass windows, the windows are the colored ones. This place is amazing and one must not forget to stroll outside this place in the night.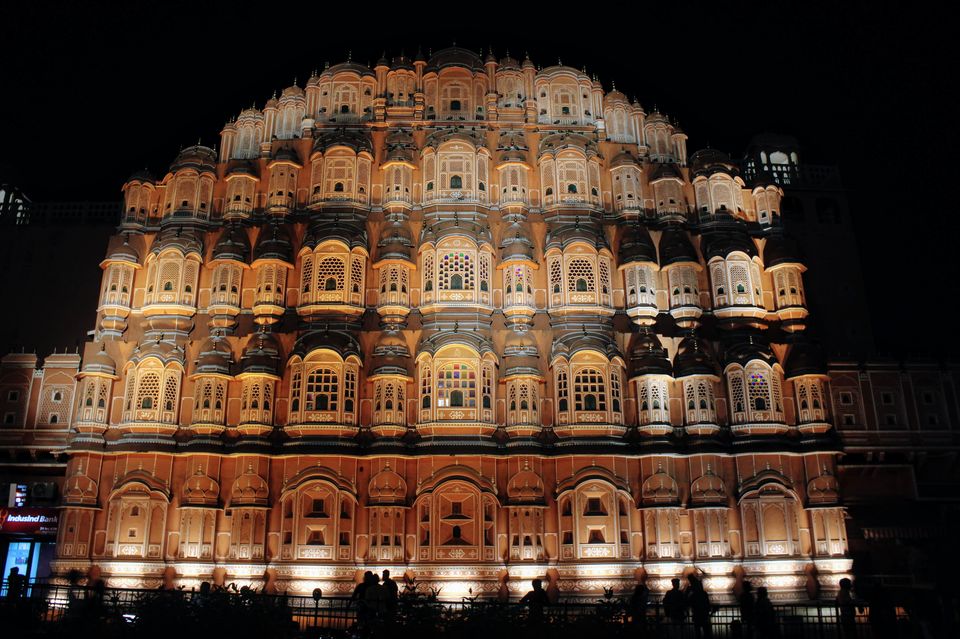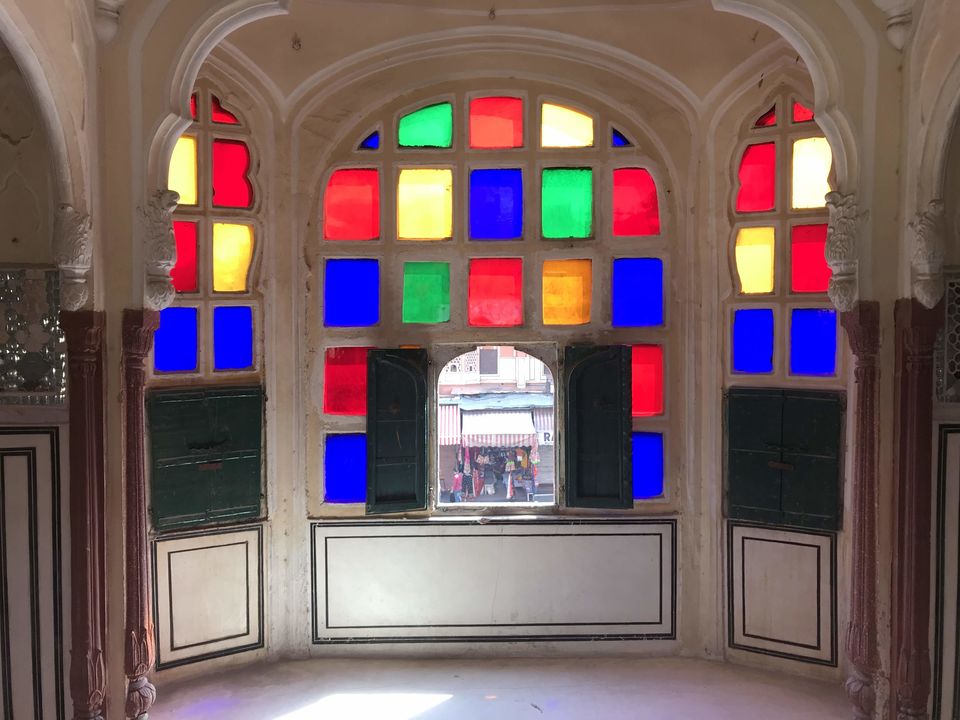 Jantar Mantar
Jantar Mantar an astronomical observatory is the home of World's largest sundial is now a UNESCO World Heritage Site. This should be a part of every tourist's itinerary. Jantar Mantar consists of 19 such instruments and one should grab a local guide of audio book while visiting this place. Also, there's a documentary available that keeps on running inside a room in Jantar Mantar, which showcases the working and usage of all the instruments present.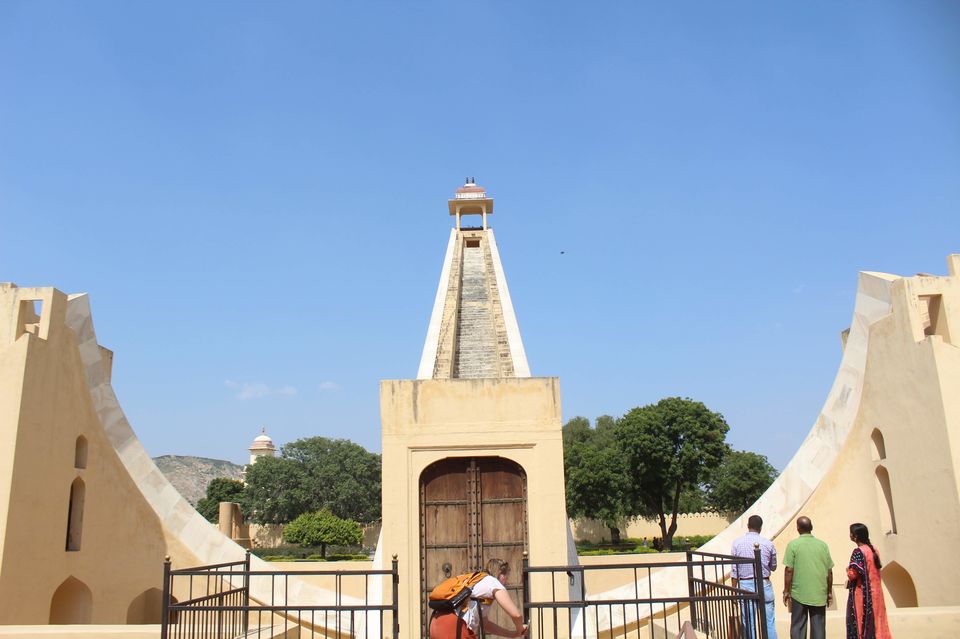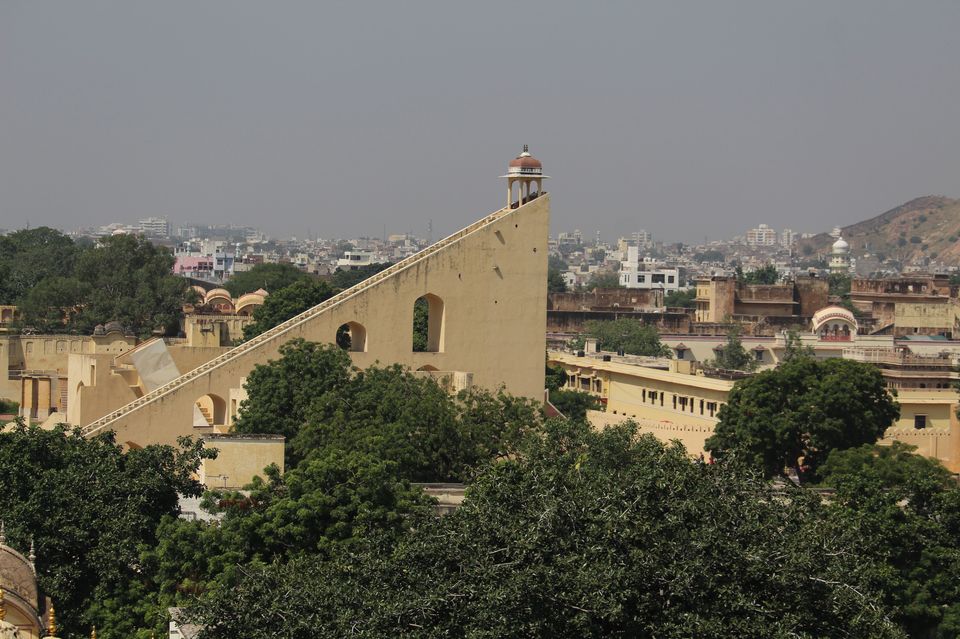 Jal Mahal
The Mahal situated completely between a water lake is half submerged into water and was used to greet the guests. There used to be lavish greetings here and the only way to reach the Jal Mahal was through boats but not anymore as now it is not accessible and it can only be seen from far.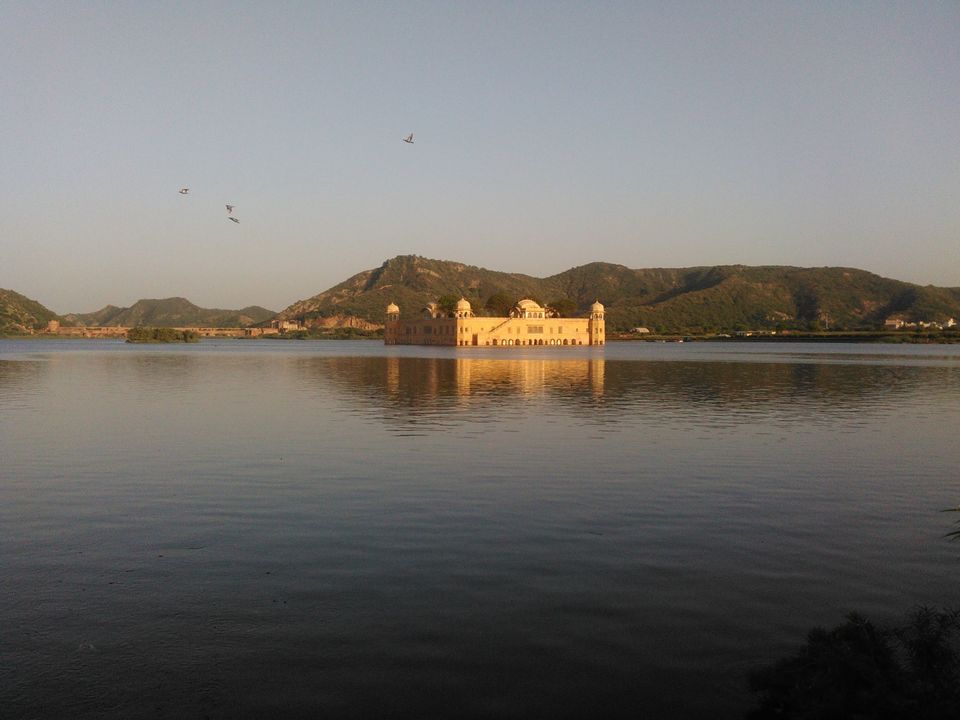 Birla Mandir:
This is an incredible beautiful temple which is also sometimes referred as Laxmi Narayan Temple is also an amazing piece of art. It is made white marble and it is so peaceful inside the temple.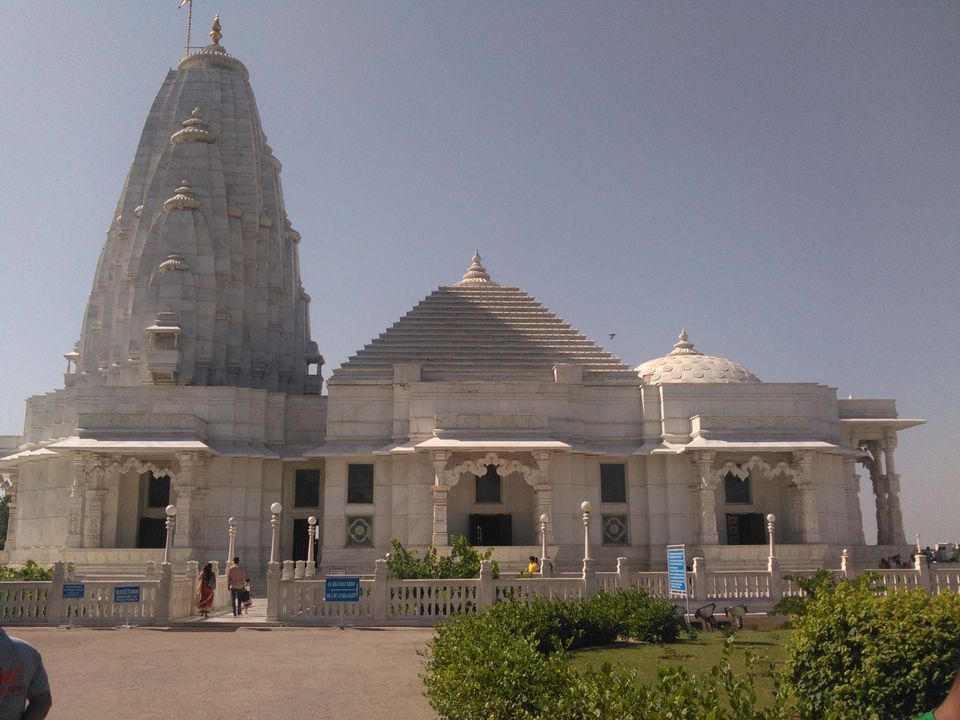 Other must places to visit which I couldn't because of not so well planned itinerary:
Albert Hall Museum
City Palace
Sisodiya Garden