Weekend getaways are your best friends when you want to live your travel dreams with full time job and family commitments. And, Delhi scores a brownie point when it comes to accessibility to wonderful destinations. So, when we suddenly felt like going somewhere for the weekend, Jaipur became the natural choice. We headed to the pink city for a weekend date with chaos, crowd and royalty. This 2 day trip to Jaipur is super packed totally in contrast to our lazy trip to Nainital.
Best time to visit:
September to February
Where to stay:
Jaipur has lots of options from 5-star hotels to budget hostels. However, we stayed in an Airbnb home. (Ideal when travelling with a kid).
To reach Jaipur: Jaipur has good road, rail and air connectivity. So, should not be a problem planning your trip from anywhere in India.
With in Jaipur: Hawa Mahal, Jantar Mantar and City Palace are at walkable distance from each other. So, you can walk or take an e-rickshaw. For, other places, Ola and Uber are easily available.
For our day 2 in Jaipur, we booked an ola rental as it is difficult to get cabs from the forts outside Jaipur due to bad mobile network and it is also hassle free as you will have the car with you for all day.
Delhi to Agra to Jaipur package, Top things to do in jaipur, Top jaipur tour packages with price, Jaipur tour package from delhi for 3 days, Jaipur tour package for family for 3 days
Places to Visit in Jaipur:
We started our trip post lunch.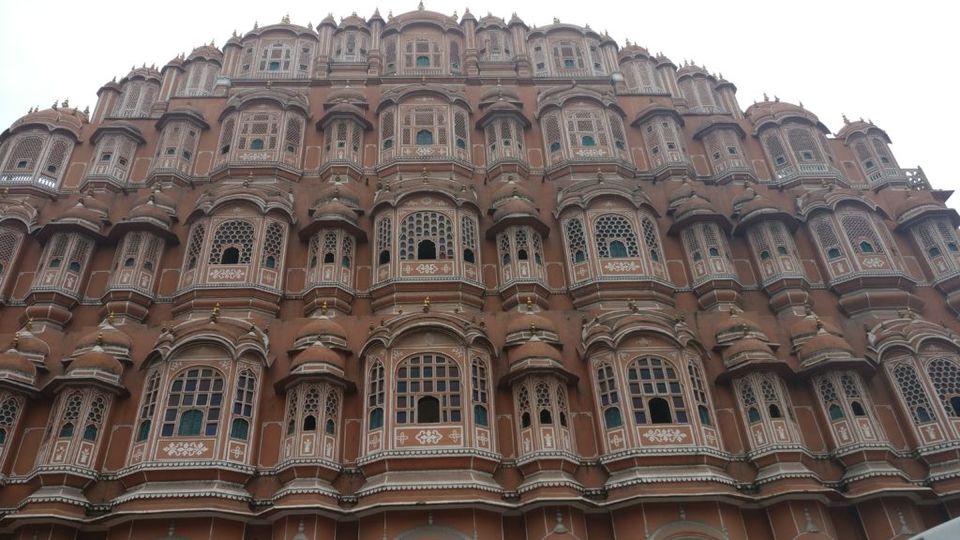 Hawa Mahal is a five-storied palace interspersed with many small windows (953 to be precise) and latticed walls. The main intent of the latticed architecture and small windows was to allow the ladies of the palace to observe the outside life without being seen (Patriarchy, so much). This unique architecture also made the palace windier, living up to its name- Hawa Mahal. (Hawa means wind in Hindi).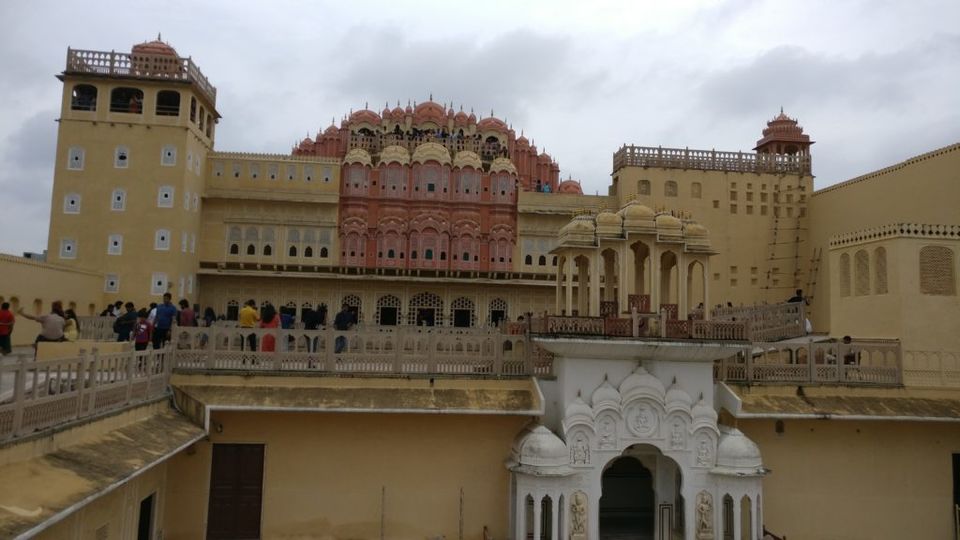 The image of Hawa Mahal that is often used as the face of Jaipur tourism is actually the back wall of the palace. The interiors of the Mahal are comparatively sober with airy courtyards in the first two stories. The top stories are more elaborate with colourful glass work and intricately decorated walls reflecting the grandeur of the back wall.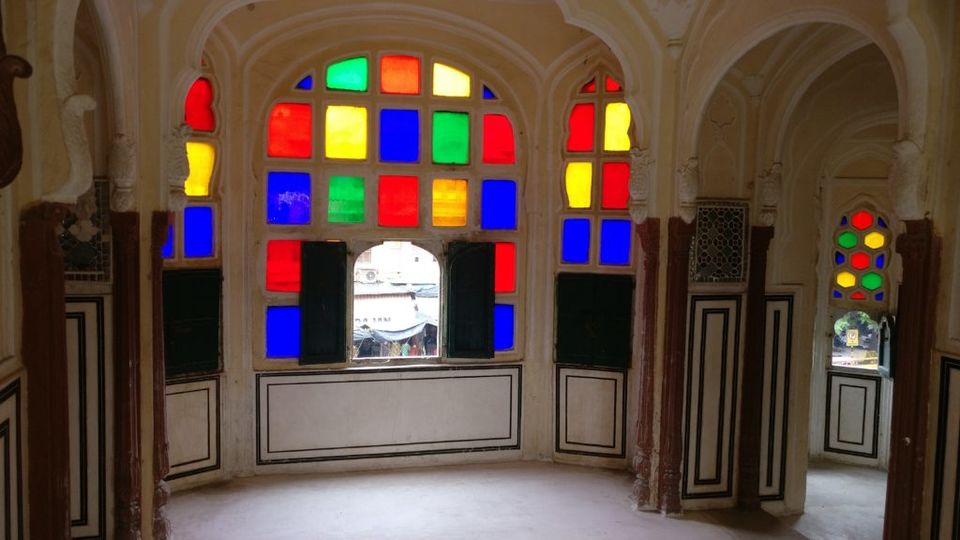 Time required: Minimum one hour


City Palace is constructed as the new palace complex in the 18th century by Maharaja Sawai Jai Singh II when he shifted his capital from Amber (Amer) to Jaipur. The palace is huge and most of it is open to the public. One can even visit parts of Chandra Mahal where the royal family resides if one opts for the expensive visitor ticket. (Rs. 2500 for Indians and Rs. 3000 for Foreigners). We opted for one of the basic ones with access to the courtyards, museums, and the galleries (Rs. 190).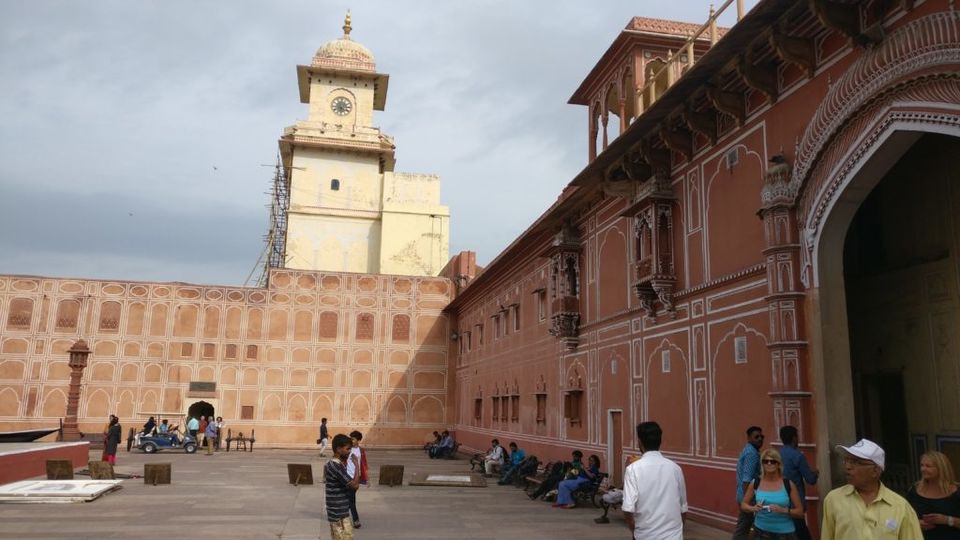 The highlight of the palace is the museum set up in Mubarak Mahal which gives a sneak peek into the royal lifestyle showcasing royal garments, artefacts, carpets and the textiles of Rajasthan. The Diwan-i-Khas (Hall of private audience), also in Mubarak Mahal has this absolutely stunning red and gold floral designs on its ceiling that take the royalty of this place to a totally new level.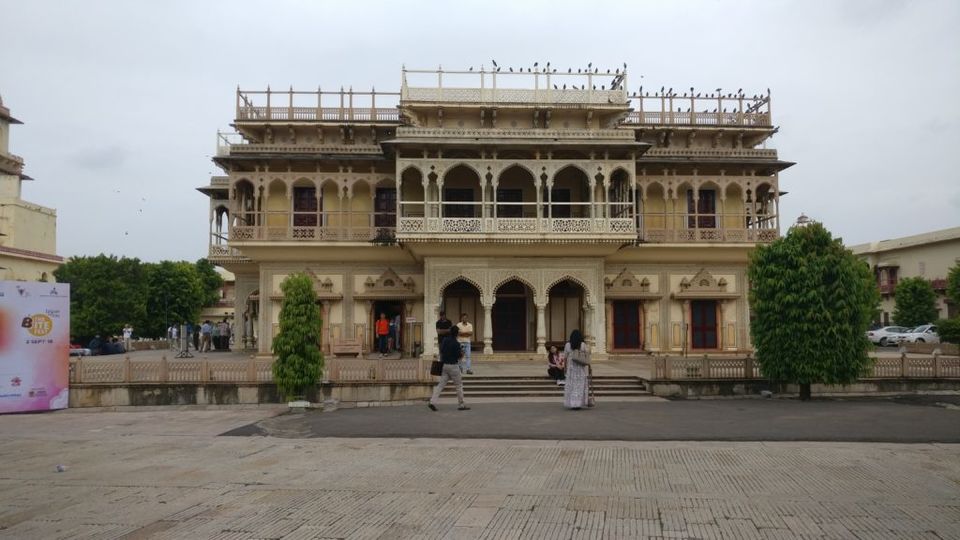 The palace also has shops which sell the famous 100 grams of Razai, meenakari jewellery and accessories and other Rajasthani special handicrafts.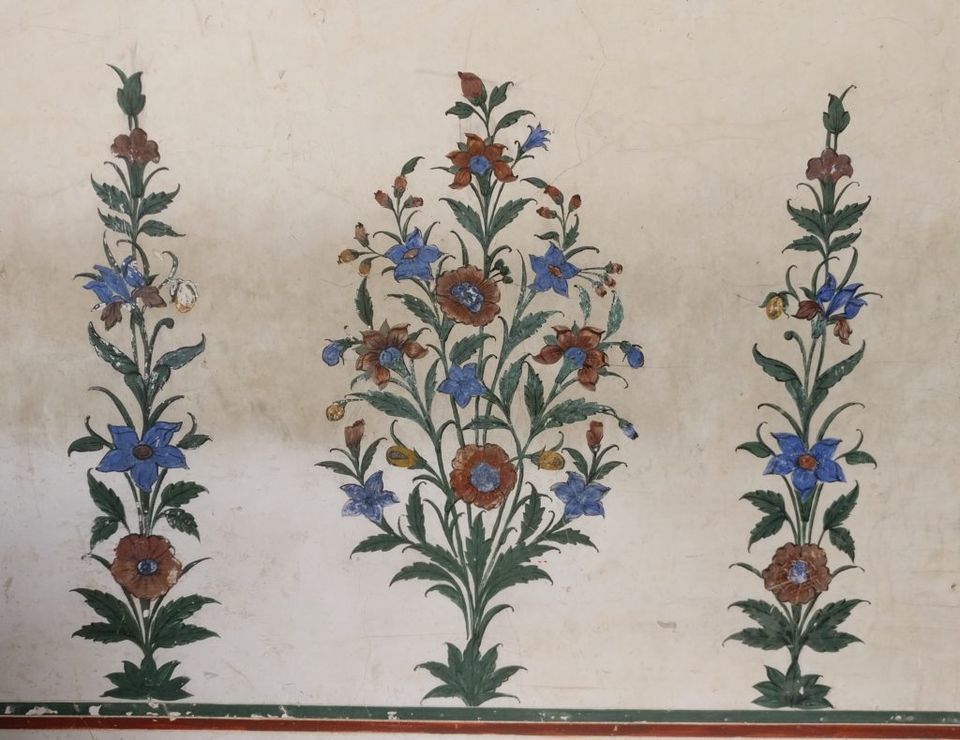 I was a little disappointed though, as there were preparations going on for some upcoming event in the palace which did kill the historic vibe of the place to an extent. Our guide told us that the palace is rented for weddings also, so I am guessing this disruption is a common affair.
Time required: Minimum 2 hours
We started our day 2 in Jaipur with Jantar Mantar. Jantar Mantra is a technological and architectural marvel built by Maharaja Sawai Jai Singh II to more accurately calculate the positions and movements of Sun, Moon and the planets.
This World Heritage site is a reflection of passion for technology in India of that era. There are also four other smaller Jantar Mantars built by the same king in Delhi, Ujjain, Mathura and Varanasi.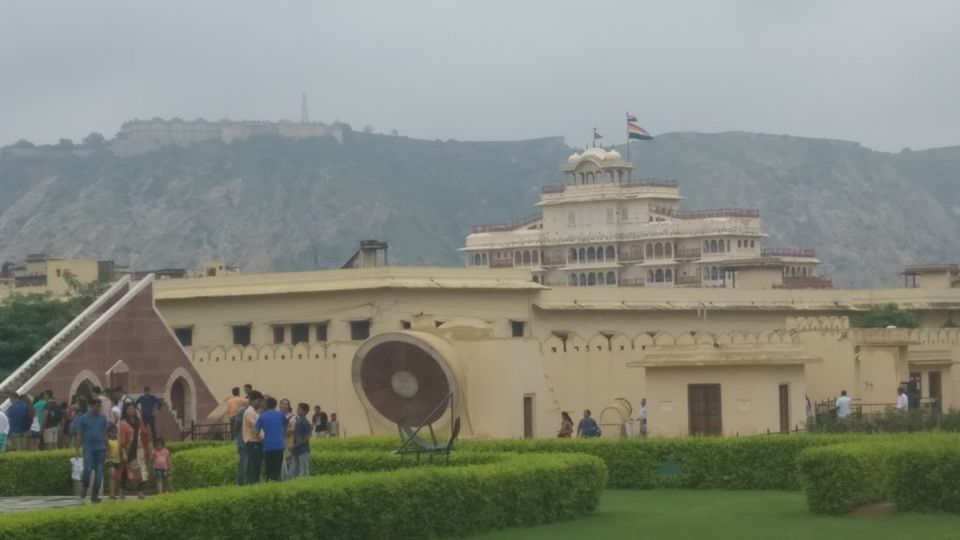 It was amazing that one can calculate the time of the day to an accuracy of 2 seconds using the Brihat Samrat yatra (largest sundial of the world) in the Jantar Mantar. There is also a mini version of this Yantra (Laghu Samrat Yantra) which is a bit less accurate. We did not get a chance to interpret the calculations on these majestic instruments though, as the weather was cloudy and there were no shadows. As we had only 2 days in Jaipur we were running quite short of time, so we could not give this place the time it deserves.
Time required: Minimum 2 hours (Even more if you are interested in all the Yantras and Mantras of this place)


Jaigarh fort, situated on top of a hill, literally uplifted us, as the traffic of Jaipur nearly killed our vacation spirit. (It was the day of Janmashtami, so traffic was unimaginable). Such a relief to be here, after navigating the crowded streets of old Jaipur. Jaigarh is huge and less crowdy compared to the other tourist attractions in Jaipur.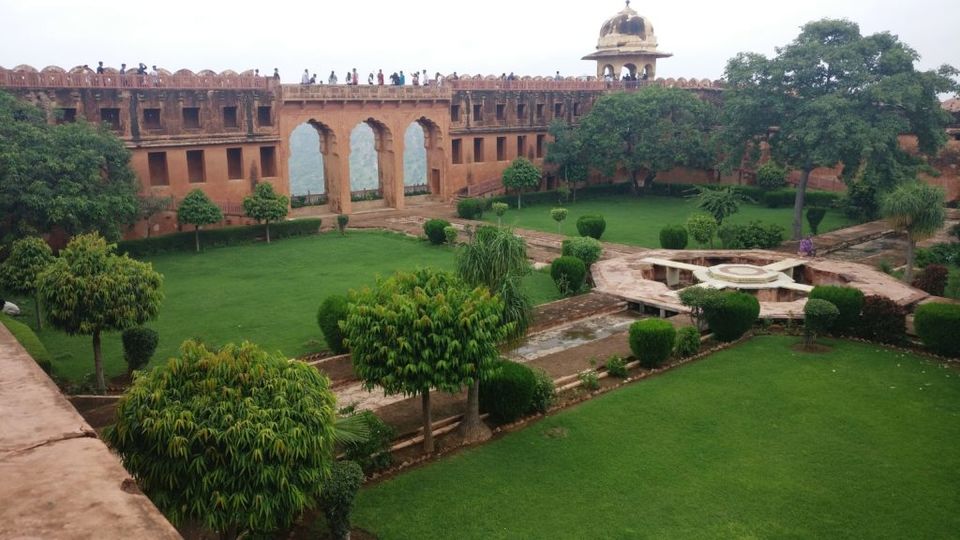 For the most part, Jaigarh, feels like a big courtyard. It was built to protect the Amer fort and offers stunning views of the fort and the Aravalli range. I would say visit the fort for the views, even if you are not much into architecture.
The fort houses Jaivana, the world's largest cannon on wheels when it was made in the early 18th century. Fortunately, the Rajputs never got the need to use this majestic weapon. The foundry in which the cannon was made is also in the fort and is open for visitors.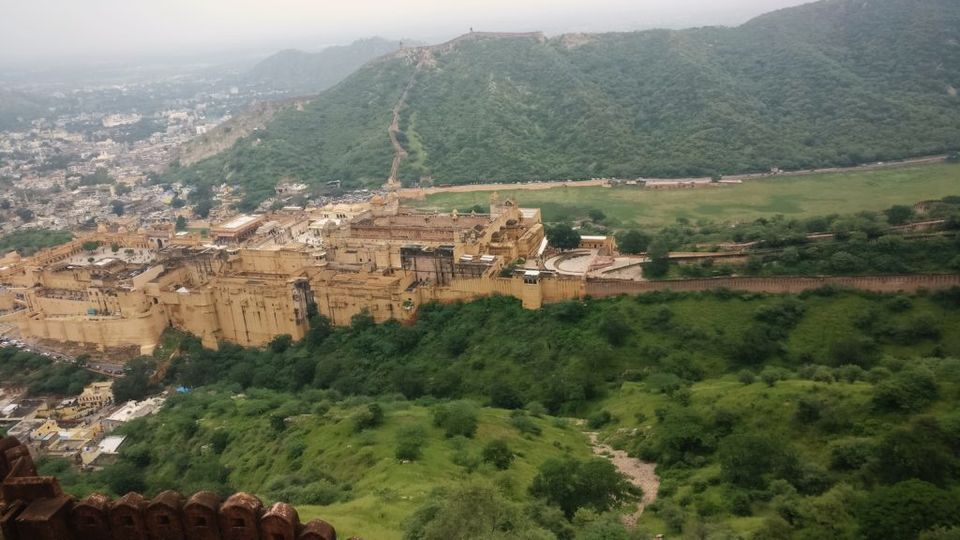 Time required: Minimum 2 hours
Just like dessert at the end of a meal, Amer fort was our last stop on this 2 day trip to Jaipur.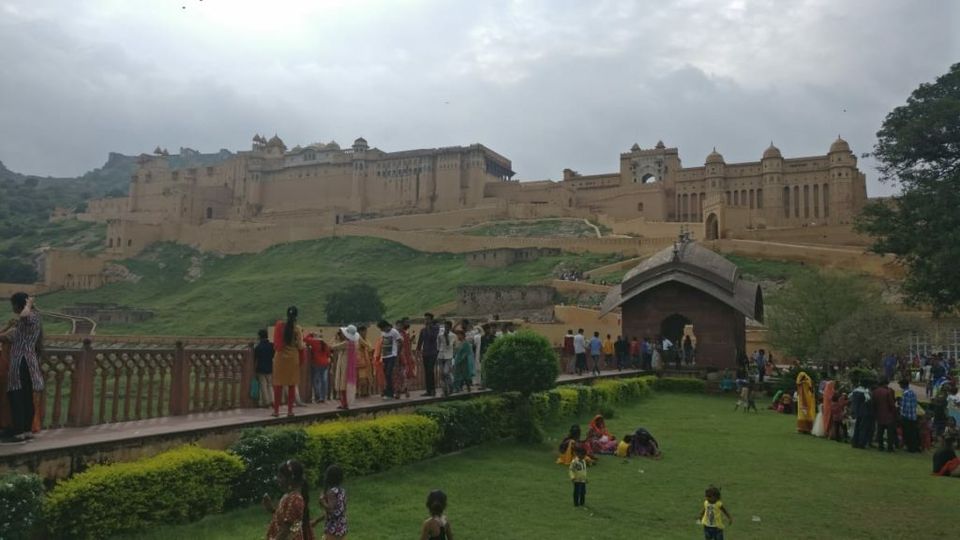 Amer looks rugged from outside but has the most beautiful and flamboyant interiors. Many say, Sheesh Mahal is the highlight of Amer fort, and I agree, but personally, Ganesh pol is the highlight of this trip for me. It is the entrance to the private halls of the Amert and its elegant and intricate frescos (done with vegetable colours) give the place a total royal character. It was so mesmersizing that just looking at this rich beauty made the entire trip worth it.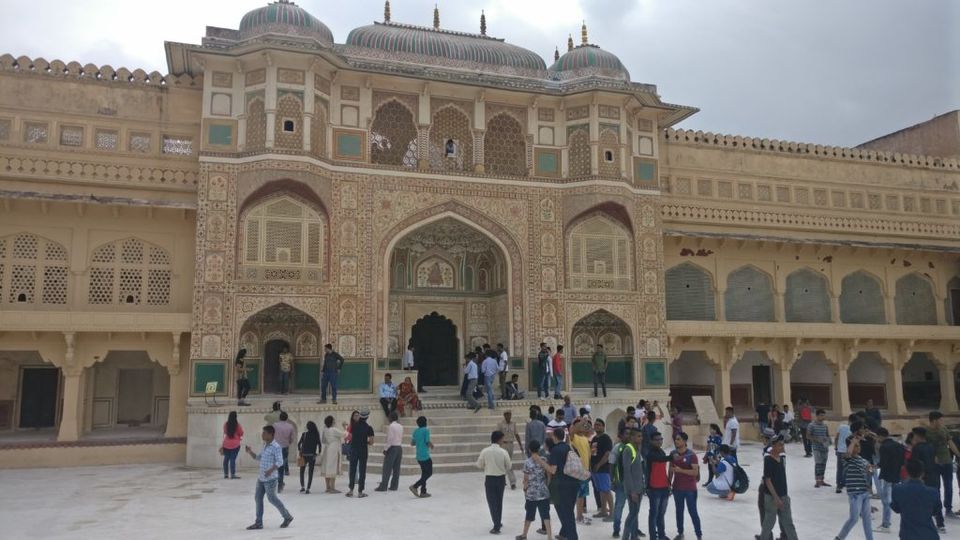 You enter through the Ganesh pol in complete tranquility and there it is, the Sheesh Mahal aka mirror palace fully decorated with mirrors and glittering foil. We were told that light from one candle can lit the entire sheesh mahal. I could not stop imagining how beautiful it would look with the candle light getting reflected all over the mahal.
Another interesting place is Zenana aka the women's chambers. Each queen had her own chamber and they are all connected to King's chamber through a private passage so that the King could visit the queen he chooses without the others finding out. (So much planning, huh? )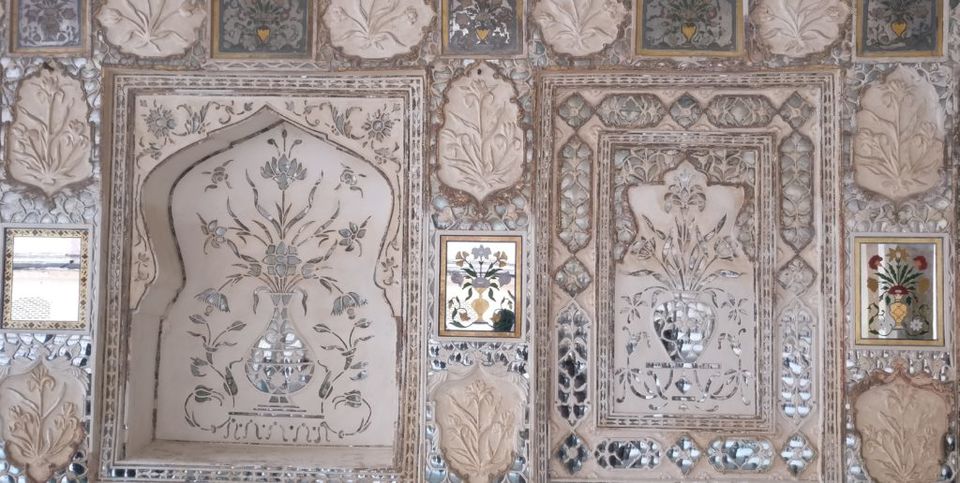 Then there is Sukh Niwas aka the air-conditioned chambers, the Aram bagh, the Saffron garden. Oh, there are so many interesting places in Amer that I would need a separate post to write about everything. But unfortunately, we couldn't explore the fort completely for want of time as we had only 2 days to explore Jaipur. Also our son was getting fussy, so we had to make a quick move.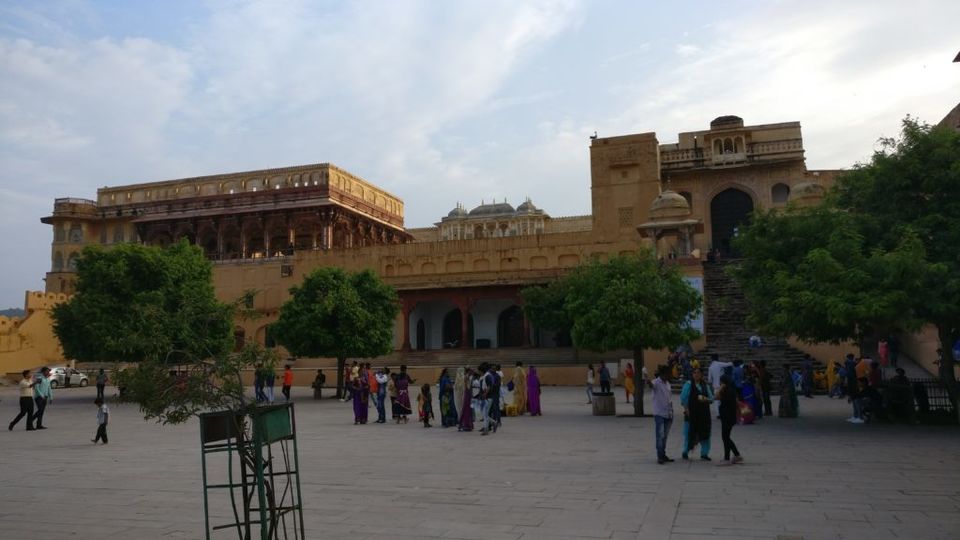 Time required: We spent around 2-3 hours and it was not enough. Devote more time to marvel at the beauty that Amer is.
Jal Mahal is built in the middle of the lake and is en route to Amer fort from Jaipur. The palace offers great views but sadly not open to visitors as boating in the lake is no longer allowed. We made a quick stop and clicked some pictures. But I am curious as to why the palace was built in the midst of a lake.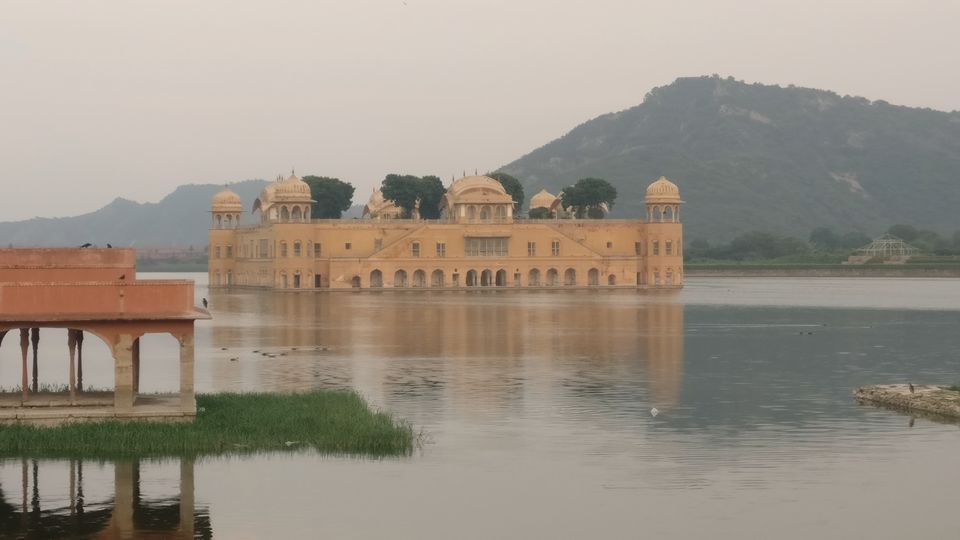 All good and interesting places, so what did we miss experiencing in this 2 days in Jaipur?
1. First of all, Jantar Mantar and Amer fort really deserve more time than we have given them. So, I feel both the visits are incomplete. I would surely come back to Jaipur to see the sound & light show at Amer fort.
2. Nahargarh Fort: Nahargarh fort is located around 6kms from Jaigarh Fort. The fort is famous for the stunning views of Jaipur city and its magnificent architecture.
3. Albert Hall Museum: The Largest museum in Rajasthan with interesting art galleries. Much known for its night show.
4. Shopping: One cannot visit Jaipur and go back without owning some beautifully crafted beauties. Jaipur is quite famous for Sanganeri prints, tie and dye sarees, meenakari jewellery, Rajasthani joothis etc.,
So. did we enjoy our Jaipur trip? Yes, going somewhere is always better than going nowhere. But, I would have been happier if we got at least 2 more days to spend in Jaipur. (Greedy me ???? ) But such is life. ????
Tips:
1. Download an app called tripmyway, it has free and detailed audio guides for Hawa Mahal, Jantar Mantar and Amer fort.
2. Purchase composite ticket (Rs. 300 for Indians, Rs 1000 for foreign tourists) which covers Hawa Mahal, Jantar Mantar, Amer fort, Jaigarh Fort, Nahargarh Fort, Sisodia garden etc., (Does not include City palace). The composite ticket is value for money and saves time as you don't have to stand in long queues at each monument to buy an entry ticket. Also, it is valid for 2 days.
3. Closing time of the monuments is somewhere between 04:30 PM to 06:00 PM. Start your day early so as to maximize your time spent in these places.
4. Visiting the monuments involve lots of walking, so wear footwear with good support and carry water bottles.
5. Rajasthan has relatively hot weather, so dress in light cotton wear to be comfortable during the trip.
6. If you are visiting in summers, plan your itinerary in such a way that you visit monuments with indoors (Albert Hall museum, city palace, Hawa Mahal ) during peak sun and places like Jantar Mantar, Amer fort when the sun is less harsh.
Now, head over to Jaipur and share your experiences. Have already been to Jaipur, tell me what we missed.
Come over to our blog Tales and Miles, to share a chat and some travel love.
Frequent Searches Leading To This Page:-
jaipur travel package, jaipur tour package for family for 2 days, tourist places near jaipur, weekend destination near jaipur, jaipur trip package, hotel natraj jaipur