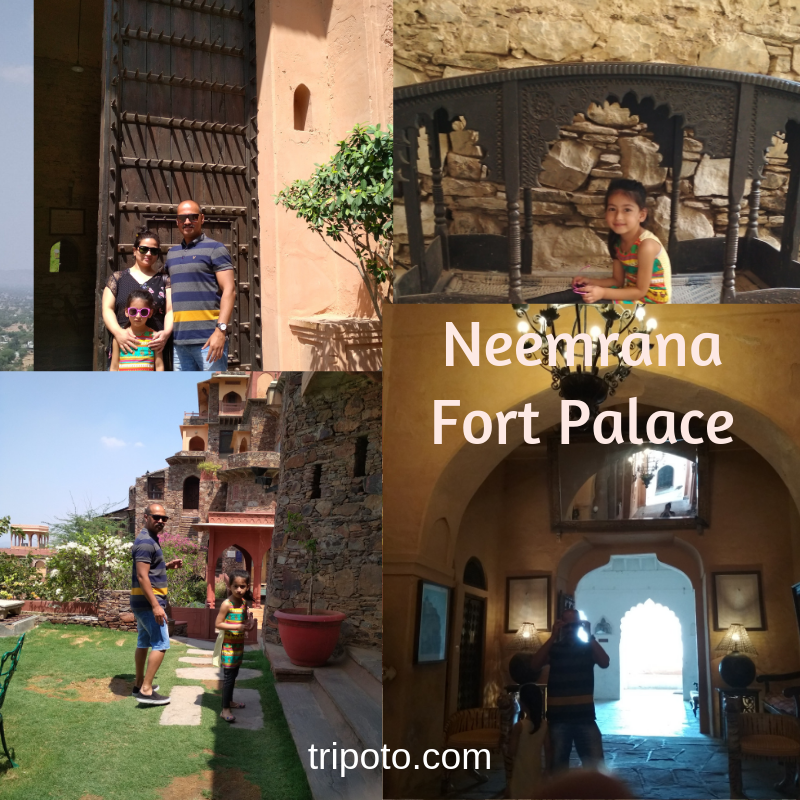 We decided on this quick trip (two days one night) during my daughter's birthday. My wife who is very fond of Rajasthan quickly agreed to my idea of this luxury trip.
Breaking the regular work and house chores monotony we decided to book a resort and the journey began.
Neemrana Fort Palace is a beautiful and luxurious palace. The design and technique of the palace is simply amazing. Neemrana Fort is made on the heights of the mountain, but the way it has been made is so good that you go higher but do not feel tired.

Its like the bride which gets more charming when the sun rises and sets.  So to get the look of her charm one has to stay here for at least two days. 
We must appreciate Delhi Warehousing Pvt. Ltd. (DWPL) and Neemrana Hotel Pvt. Ltd. (NWPL), for the way they have restored this precious heritage of Rajasthan and also for providing such good facilities. Whenever you feel tired, you get the facility to relax and also to get food and drinks.
Swimming pools, kids garden and camel rides keeps our kids happy too.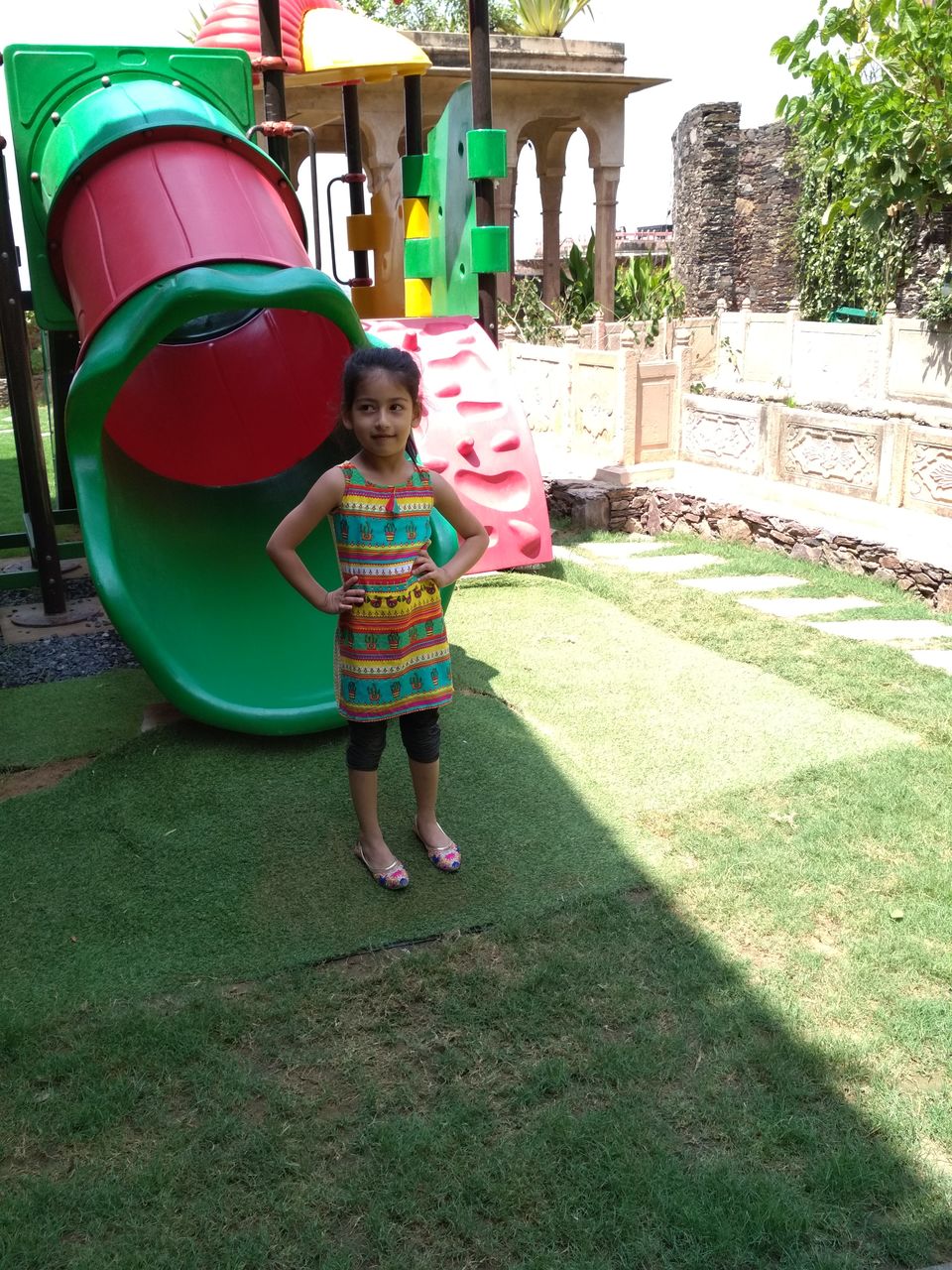 After coming here we felt that we should have given some more time to visit this beautiful place, at least 2-3 days more.
When I entered the palace I felt like a king with all the facilities a king could get.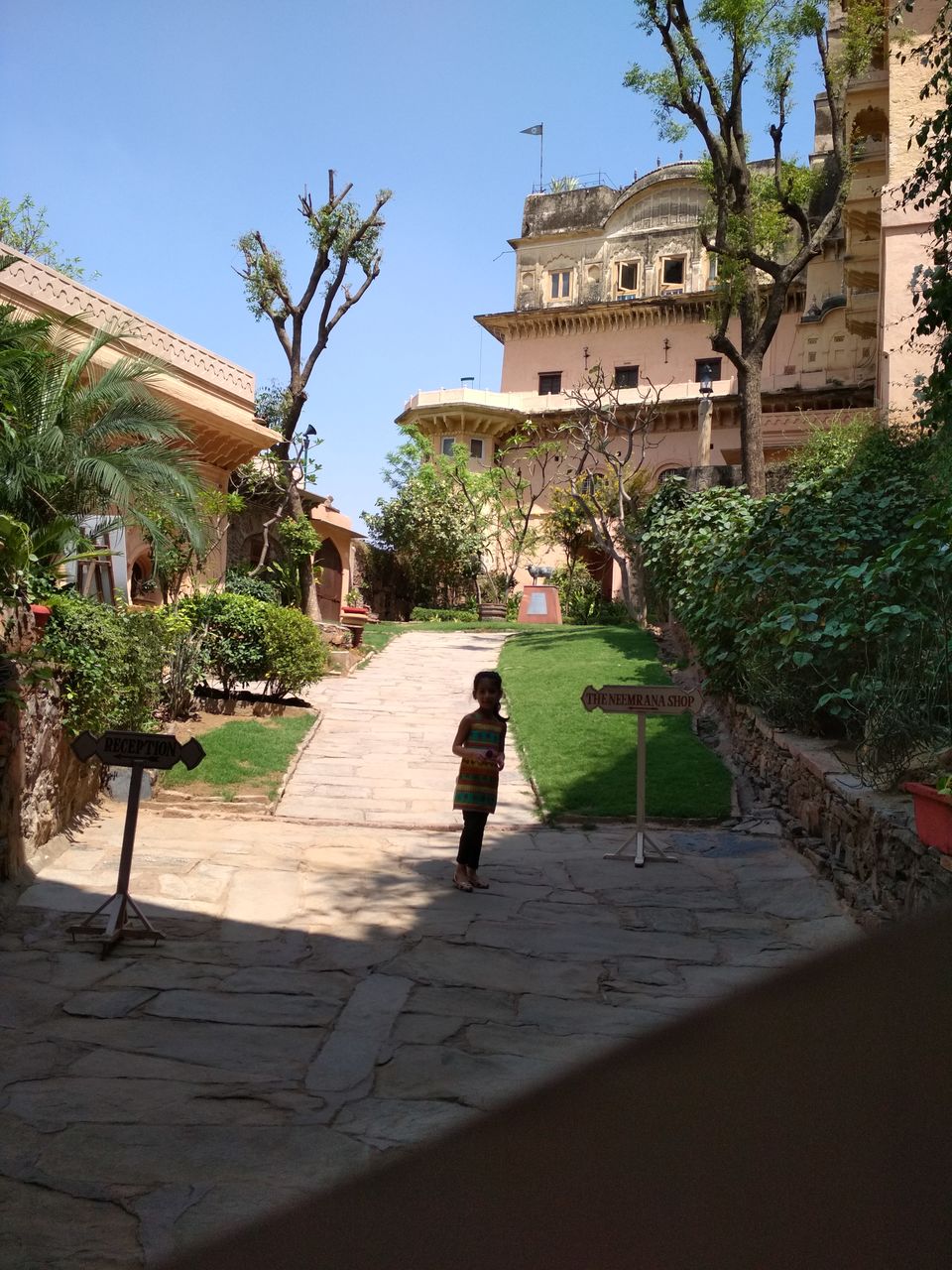 In the year 1986, this extra-ordinary fort-palace underwent restoration and reconstruction and was transformed a heritage hotel. The fort is now owned by Delhi Warehousing Pvt. Ltd.(DWPL) and managed by Neemrana Hotel Pvt. Ltd.(NWPL).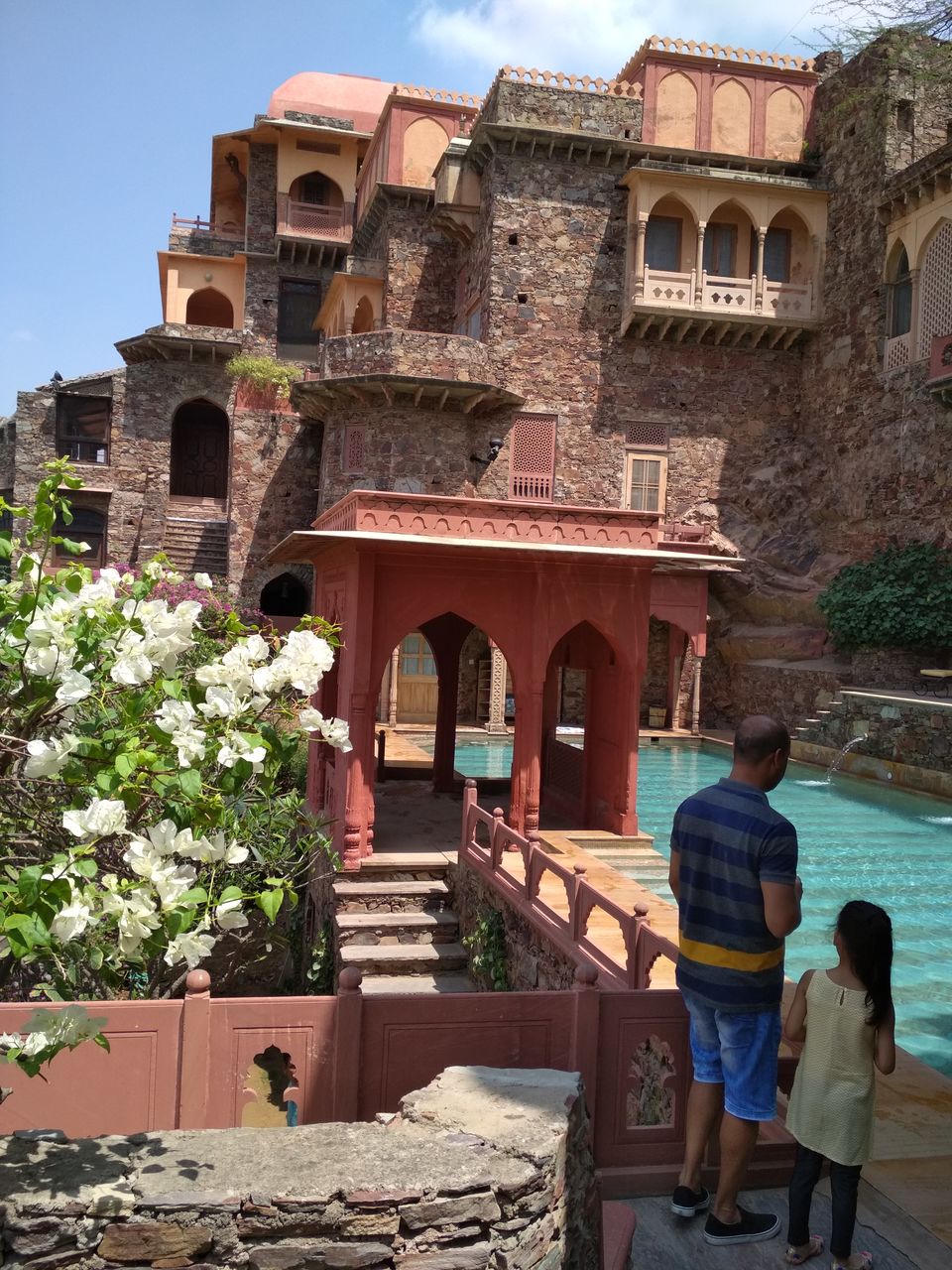 How to reach Neemrana?
There are multiple ways you can reach Neemrana. They are:
By Flight - Indira Gandhi International Airport (IGI), Delhi is the nearest airport. It is 94 kilometers from Neemrana.
From Delhi, you can hire private taxis, take roadways buses or train.
By train - Rewari (Haryana) is the nearest Railway station which is about 38kms from the fort. Major railway station near Neemrana is 117 km away in New Delhi junction. It takes approximately 2.5 hours to reach.
By Bus - All buses running on this route has a stop at Neemrana. Easy and economic for backpackers.
By Taxi - There are a lot of options if you wish to hire a taxi.
Since I was on a luxury trip, I decided to hire a self-driven car from Zoom. Also, my wife and daughter were traveling with me I wanted full control. Because we were there for a short vacation we wanted complete autonomy as in wherever to stop eat and go.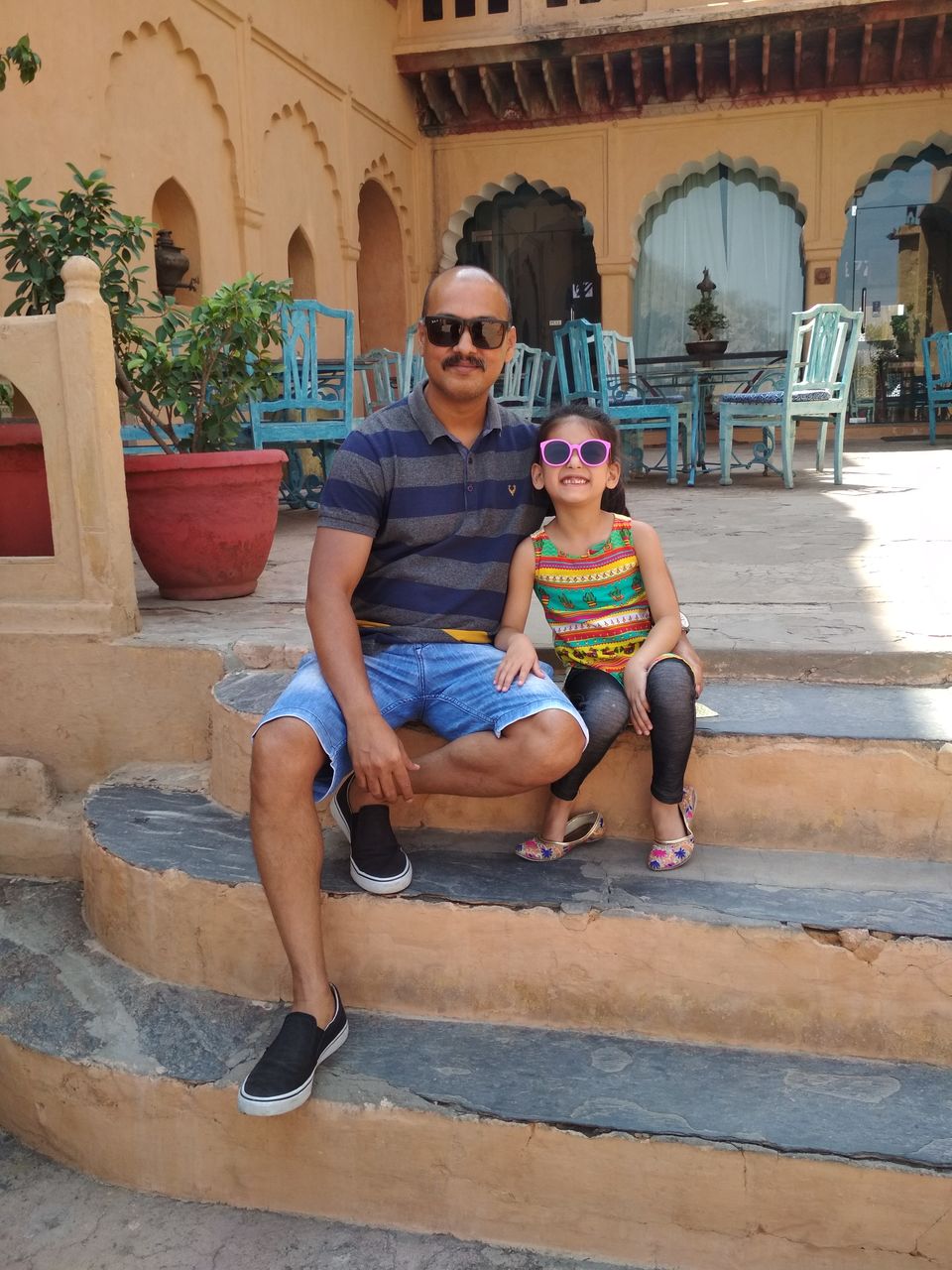 Where to stay in Neemrana?
Already stated above Neemrana is situated in between Behror and Shahajahanpur. Most of the big hotels and resorts are either in Shahajahanpur or in Hamjapur or in Behror.
As soon as you leave Haryana state and enter Rajasthan, Neemrana is the first village/tehsil. And locality that starts is Shahjahanpur. Hotels like Ramada, etc are in Shahjahanpur. Good hotels like Shiva Oasis are in Hamjapur.
We decide to book Grand Hira Hotels and Resorts which is in Hamjapur. They have very good service and amenities.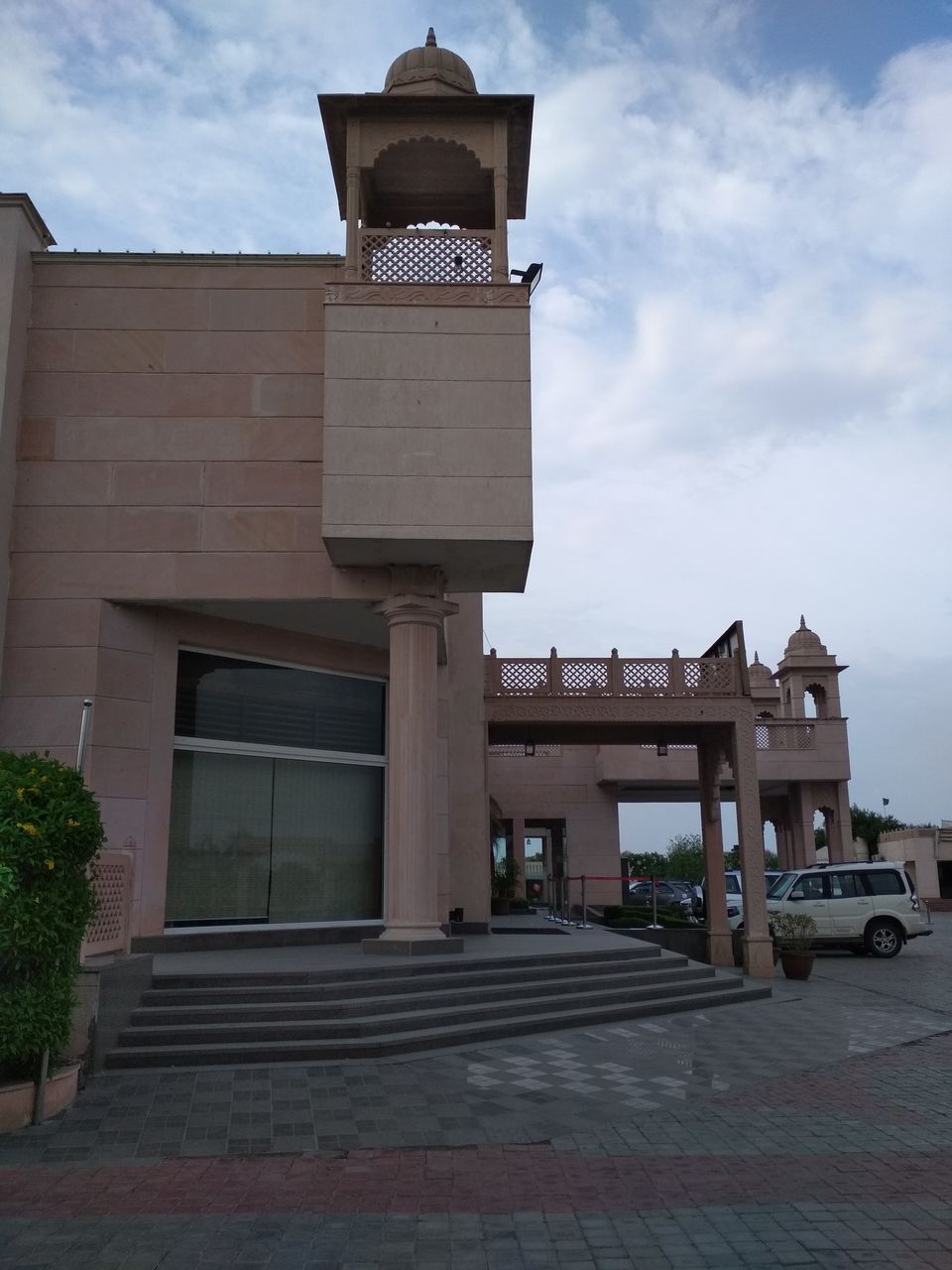 The fort palace is 6-7 Kilometers away from this hotel. Since I had a vehicle at my disposal I did not face any problem. So plan accordingly.
Expert Tip # - I strongly suggest to make a booking and stay in Neemrana Fort Palace. Because in Neemrana the fort is the main attraction and all possible activities that you can plan and do are within Neemrana Fort Palace.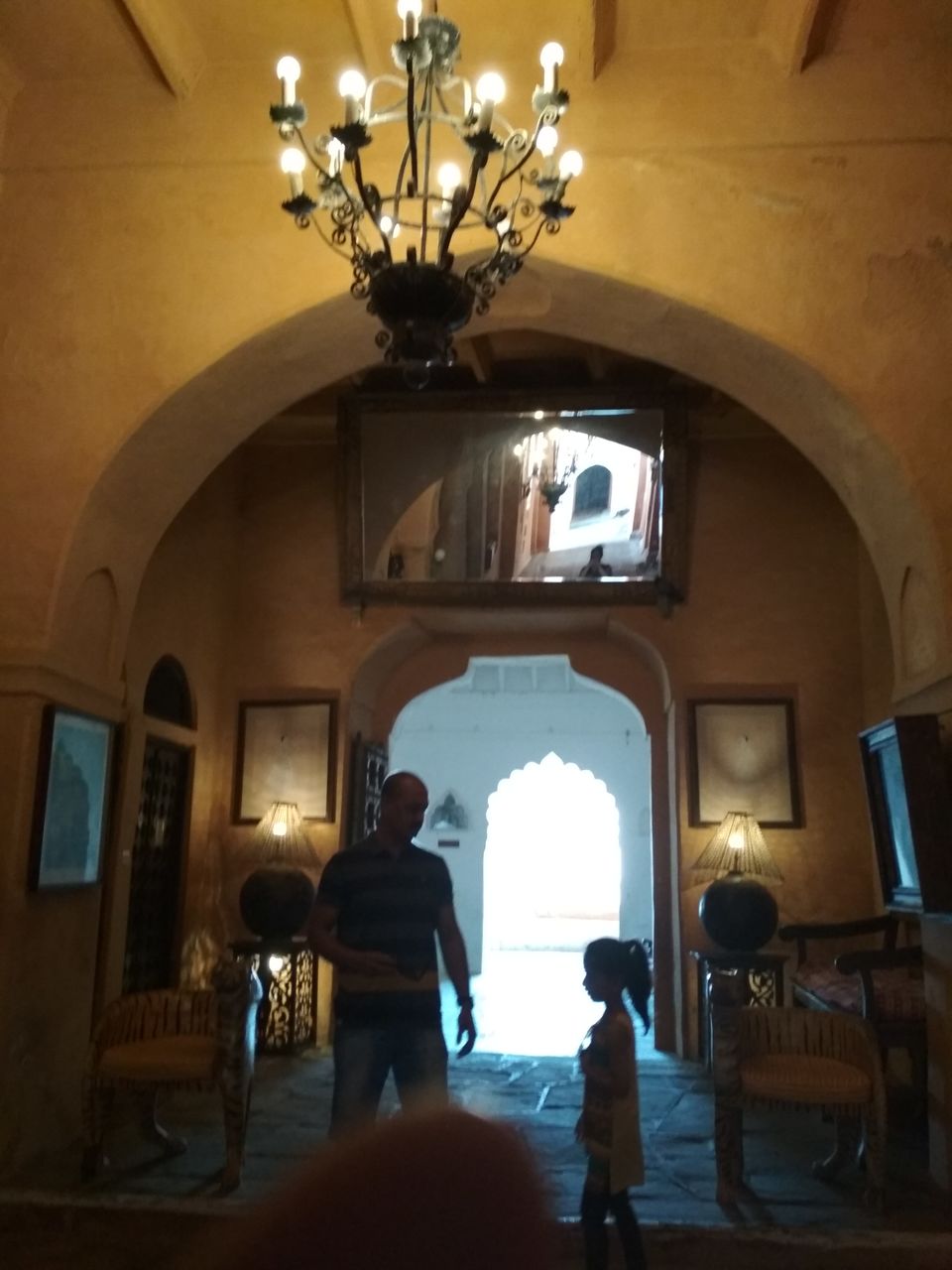 There is time restriction for travelers (apprx. 3 hours) not living in Neemrana Fort Palace. The fact that the fort has been converted into heritage hotel. The way it has been beautified and restored is marvelous. You need ample time to explore the majestic beauty and experience the luxury this heritage hotel is offering. With the short 3 hours in hand you will not be able to justify.

Neemrana Fort Palace Entry Fee, Costs & Timings:
The visitors have been categorized into two categories:
1. Residents
2. Non-residents
For residents, there is no time restriction. All the activities like fort & sightseeing breakfast and lunch are included if you book and stay in fort palace hotels. Drinks, extra foods and activities like zip lining etc are to be paid separately.
For non-residents, there is a time restriction and price associated as mentioned below:
Price for entry and lunch: INR 1,700 on weekdays and INR 2,000 on weekends.
Timings for non-resident guests: 9 am – 2.30 pm on weekdays, 12 noon – 2.30 pm on weekends.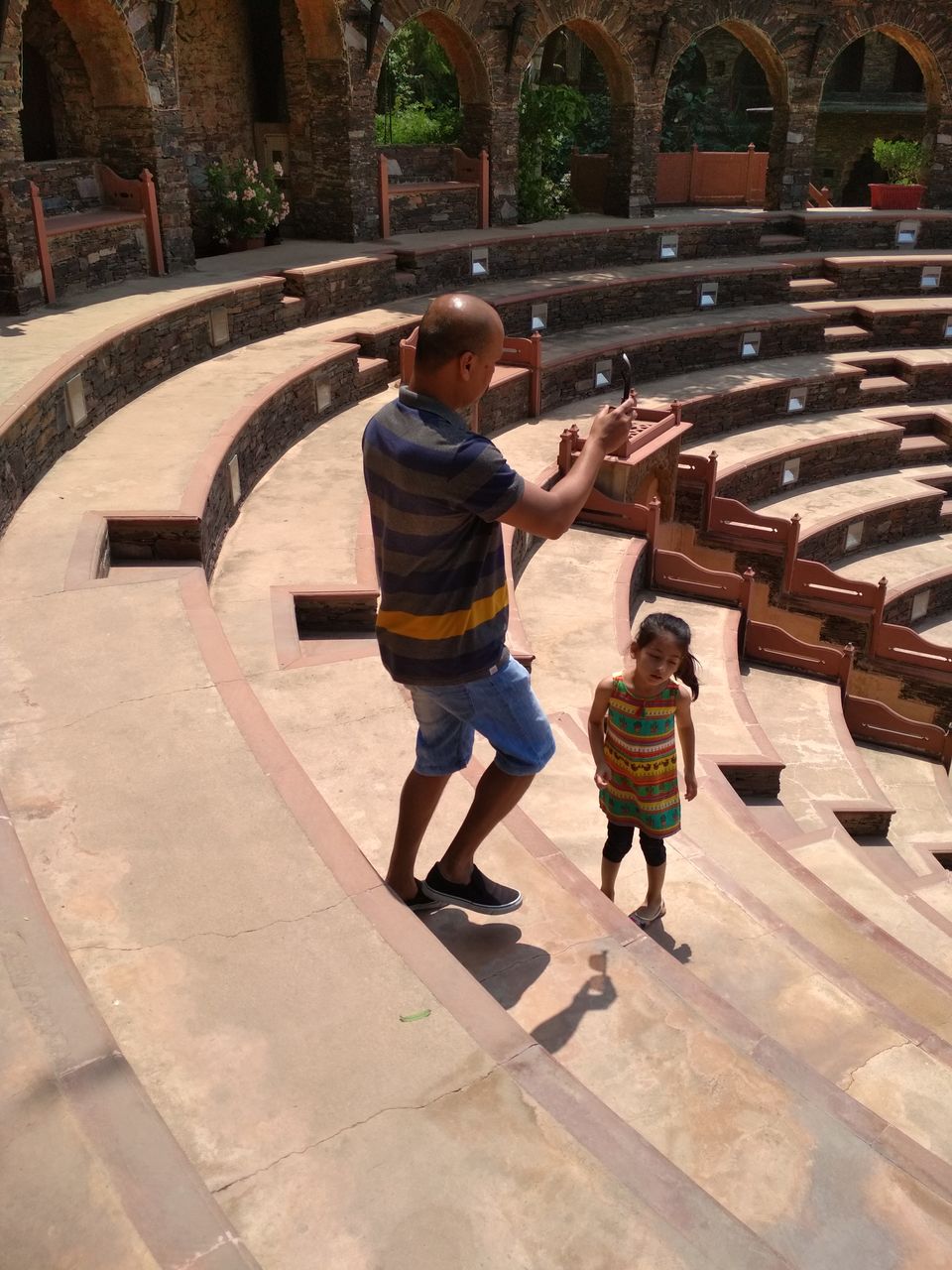 What not to miss in Neemrana?
1. Staying at Neemrana Fort Palace is a must.
2. Gardens in the fort palace and sunset from there is a must see.
3. There are multiple bars and restaurants so splurging in a luxury with a couple of drinks you should not miss.
4. Adventure and experience like zip-lining, camel ride, camel cart ride, Vintage Car Ride, visiting Neemrana Shop you cannot miss.
5. On weekends, the Neemrana Music Foundation organizes cultural events that make for fun evenings that really add to the memories of your trip.
Things for which you should be mentally prepared while traveling to Neemrana, Alwar, Rajasthan.
1. Neemrana is an industrial hub and it still is a village. So do not expect much in terms of market and shopping. The only thing to see and experience is the Neemrana heritage hotel, picturesque sights and good restaurant and bars.
2. When driving on own or taking a taxi or hiring a self-driven car, please be prepared for atrocious state taxes (by RTO) and tolls.