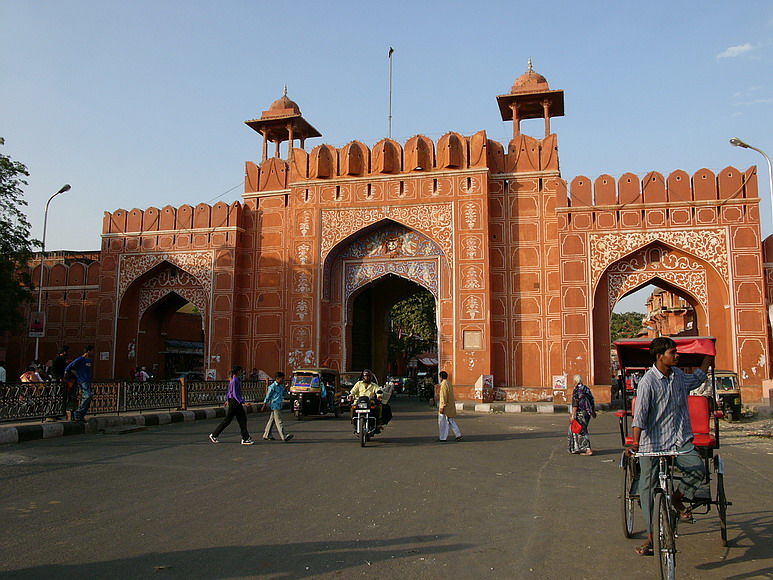 With sun bowing down to the clouds and rains, the weather is perfect for a long road trip. Though the time is not perfect to explore the desert capital, but with some random rains around, the mercury has dropped down to few degrees opening a golden opportunity to enjoy a rain washed Pink City within a much lesser budget(Specially if you are dwelling in Delhi-NCR)
Suggested Itenary:
With June 26th being a holiday, you will be getting long 3 days off from your work, plan ahead and go for a picturesque road trip to Jaipur with your family/friends or partner whichever you prefer to be with.
Day 1: Saturday
Jaipur is a 5 hours road trip from New Delhi. Start early in the morning and reach reach by the afternoon.
There are quite a few highway stopovers if route 2 is followed. We enjoyed our breakfast at the Haldiram's.
Check in your hotel/guest house and take some rest after enjoying your lunch.
In the evening you can visit the Jawahar Circle and the famous World Trade Park or enjoy shopping at Tripolia Bazaar.
Jawahal Circle: Claimed by Locals to be the biggest circular park in Asia, it is a very well maintained garden along Malviya Nagar near Sanganer Airport on Jawaharlal Nehru Marg. Locals come here for jogging and other outdoor activities like playing,cycling and chatting with friends.
There is a musical fountains at the center of the park which is known to be operational at 7PM every evening for 30 minutes, when the water sprays dance to the music & are illuminated by colored lights all adding up to a rare experience(But unfortunately the day we went, it was closed).
You can have some chaat or Saras Lassi or Custard Kulfi in the Chaat Bazaar adjacent to the park.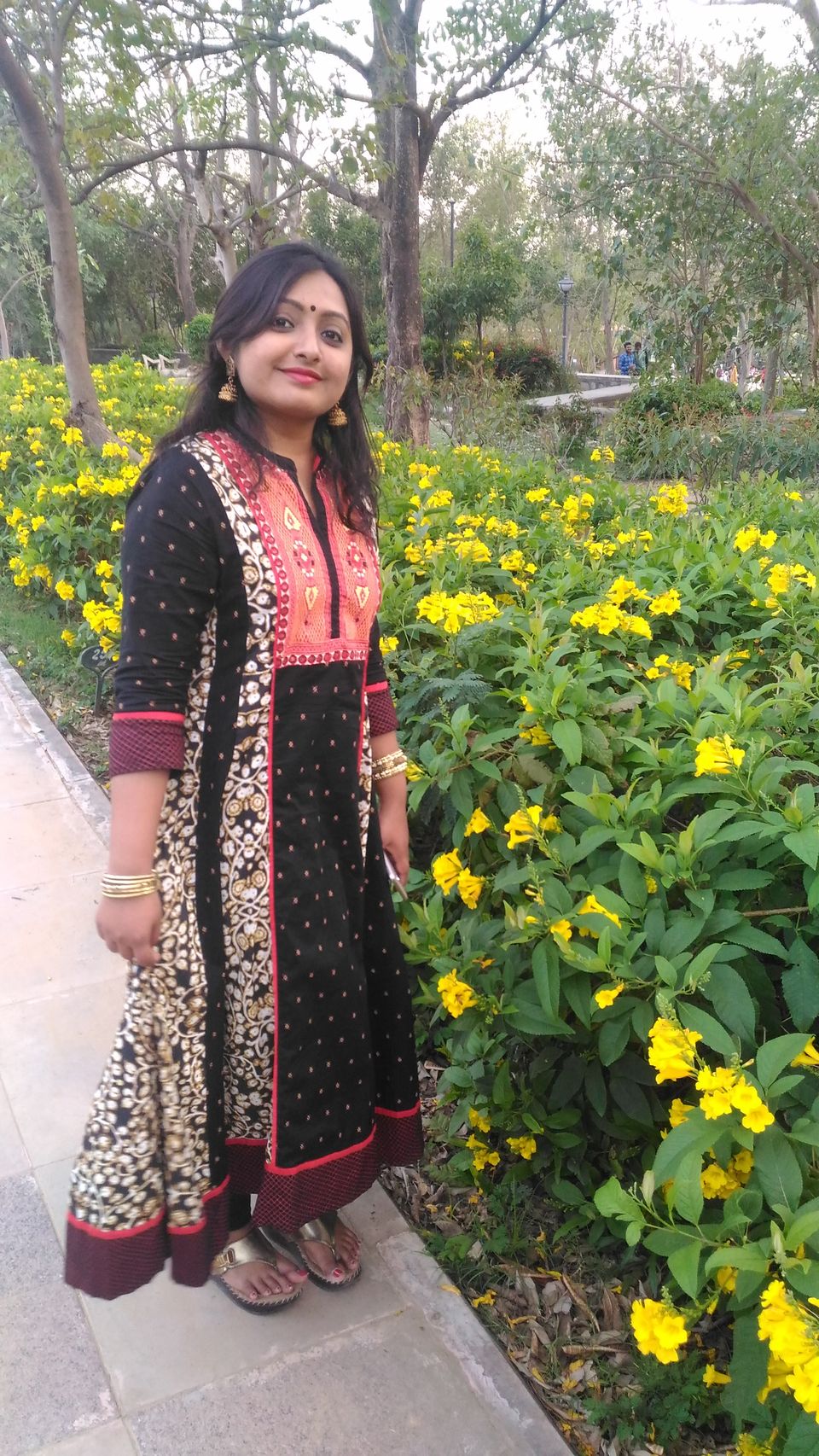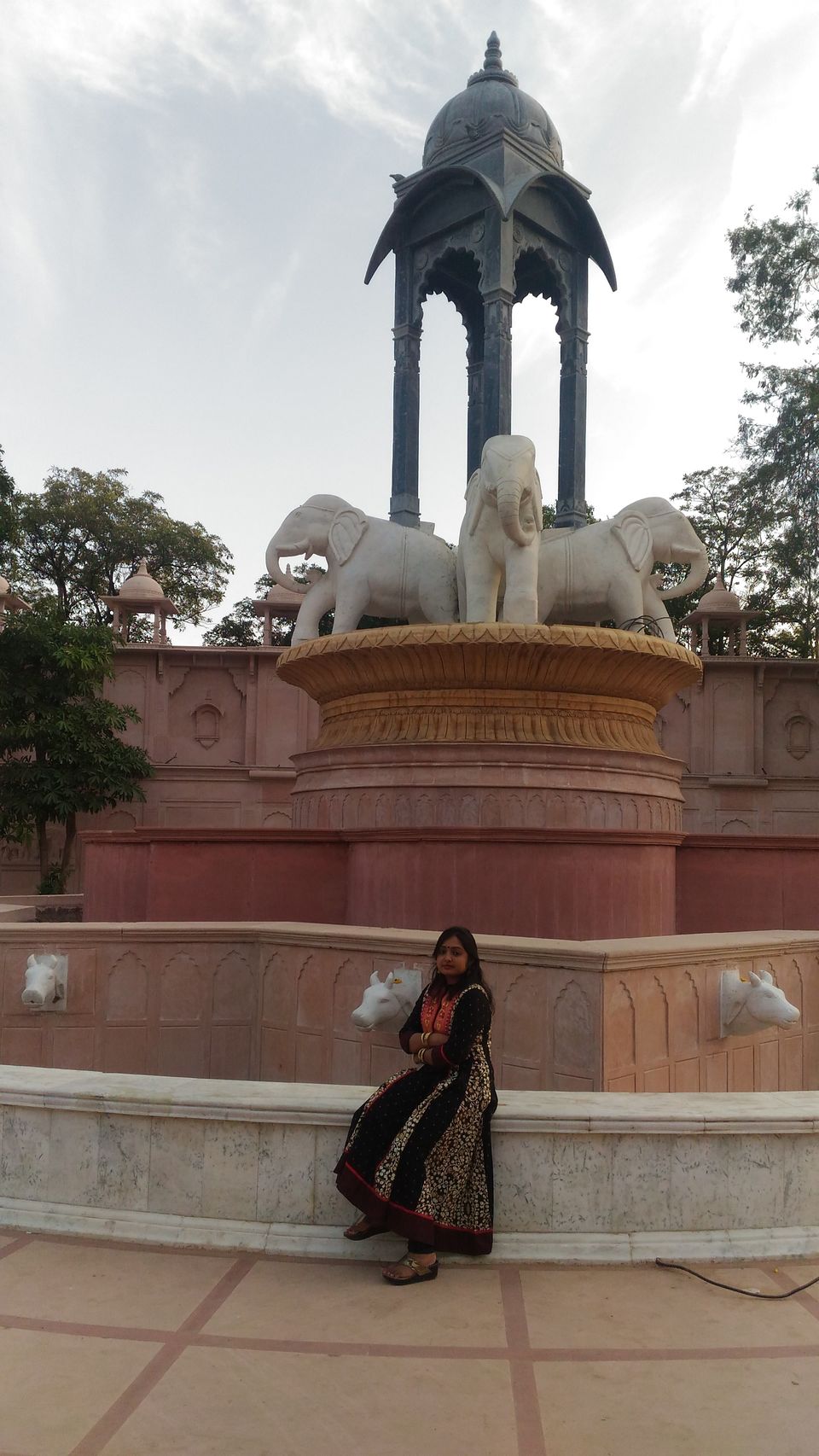 World Trade Park: The largest shopping mall in India, worth 350 crores is just a few Kilometers away from the Jawahar Circle. This huge mall with a wonderful architecture imparts a modern feel amidst this ancient city predominantly known for its forts and palaces.
You can indulge in shopping and call an end to the first day of your trip by enjoying a dinner at the mall.
Tripolia Bazaar: This is one of the main places to shop in Jaipur, you can buy almost anything. Jewellery, ironmongery, spices, confectionery and textiles are all traded in small outlets fronting the roadway.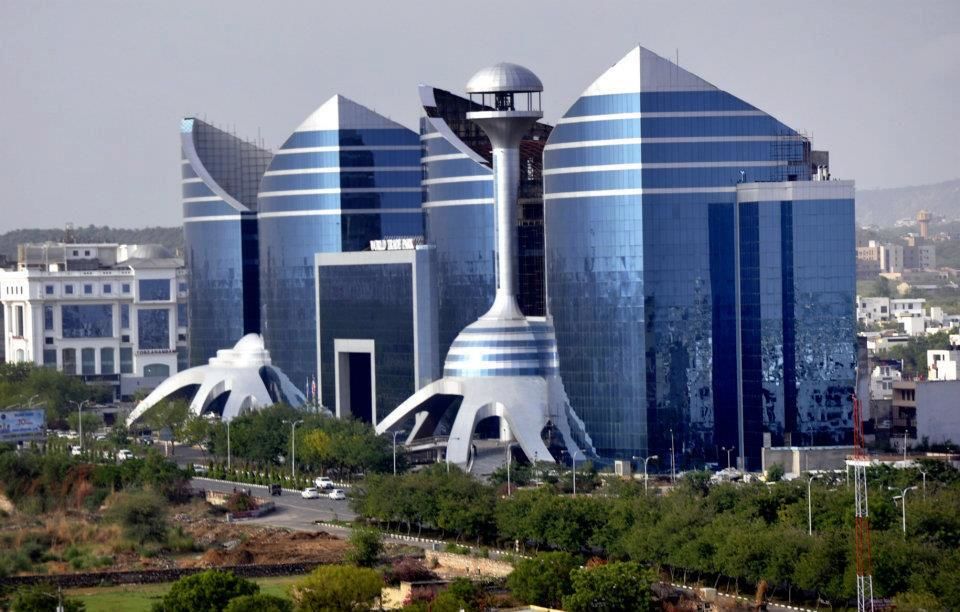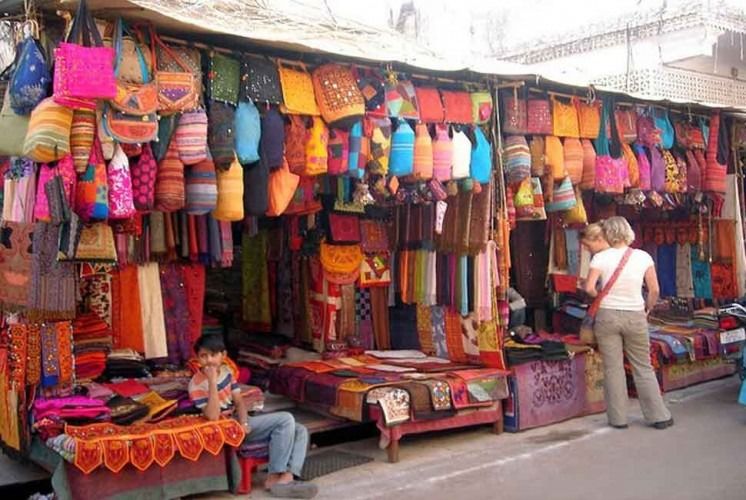 Day 2: Sunday Morning
Post breakfast, head out for visiting the 3 heritage buildings-The City Palace, Hawa Mahal and Jantar Mantar.
These 3 places are very nearby (almost within a same complex) and you can cover the triangle in one go. Park your car inside the City Palace parking lot and visit the 3 places by foot.
City Palace: The palace complex which comprises the Chandra Mahal and Mubarak Mahal was the seat of the Maharaja of Jaipur, the head of the Kachwaha Rajput clan.The Chandra Mahal palace now houses a museum, but the greatest part of it is still a royal residence.The enitre complex incorporates an impressive and vast array of courtyards, gardens and buildings. Its a treat for the photographers and history buffs.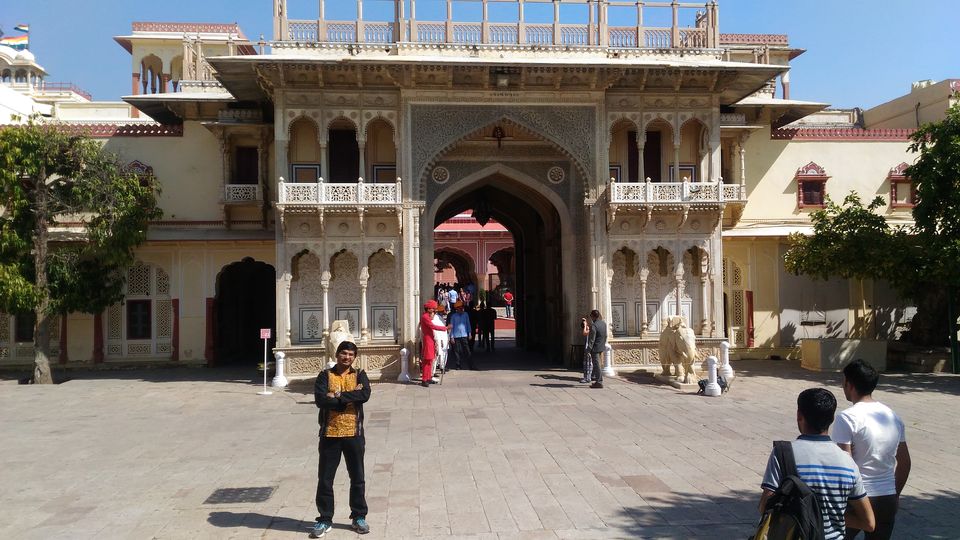 You can get your photos clicked with turbans on your head at the entrance. Also, you can enjoy traditional puppet shows in the courtyard.
Jantar Mantar: It is a collection of nineteen architectural astronomical instruments, built by the Rajput king Sawai Jai Singh II, and completed in 1734 CE. It features the world's largest stone sundial, and is a UNESCO World Heritage site.
The observatory consists of nineteen instruments for measuring time, predicting eclipses, tracking location of major stars as the earth orbits around the sun, ascertaining the declination of planets, and determining the celestial altitudes.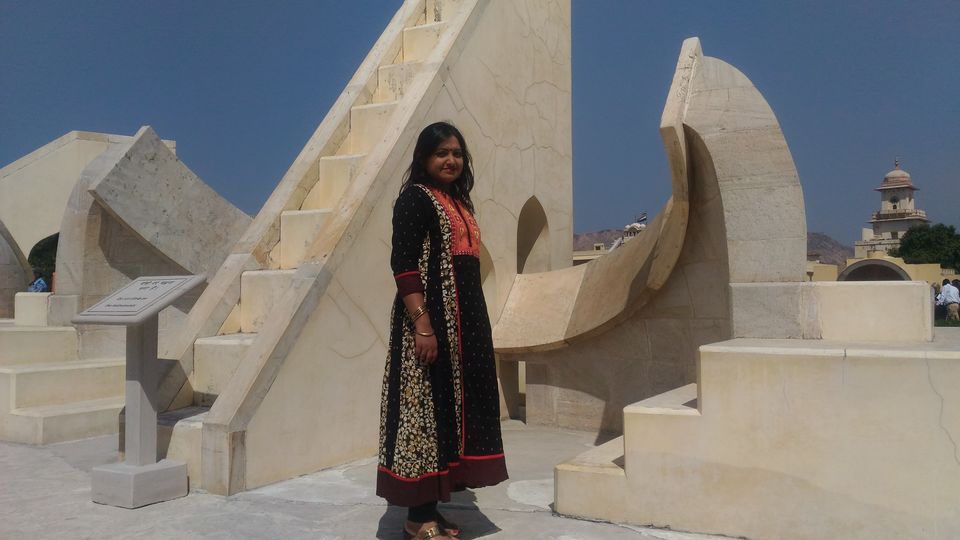 Take a guide if you are really interested in knowing instrument details.
Hawa Mahal-The Palace of Winds: This was the best of the lot considering its architectural distinctiveness.
The pink-painted delicately honeycombed-hive shaped five storeyed building was constructed in 1799 by Maharaja Sawai Pratap Singh to enable ladies of the royal household to watch the life and processions of the city.
Walk up to the top through the narrow dark corridors and you will be presented with a stunning view of Jaipur city with Jantar Mantar and the City Palace in one direction and over Sireh Deori Bazaar in the other.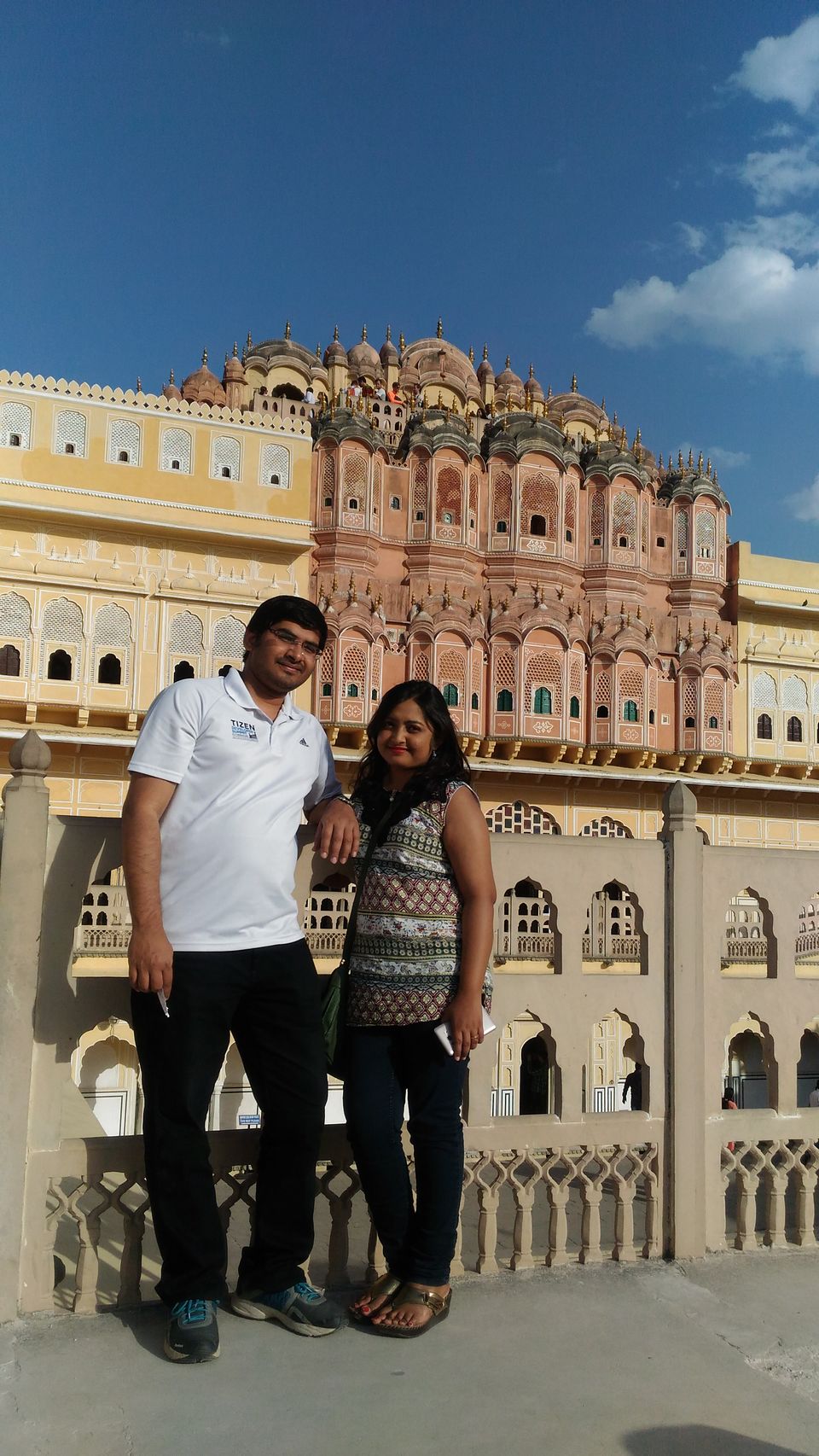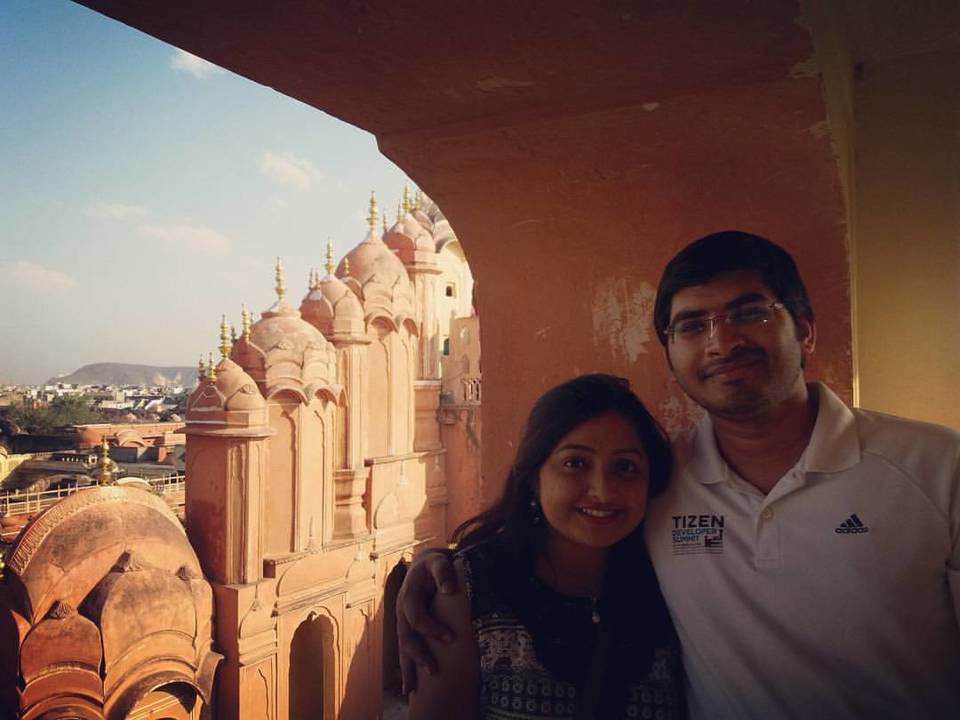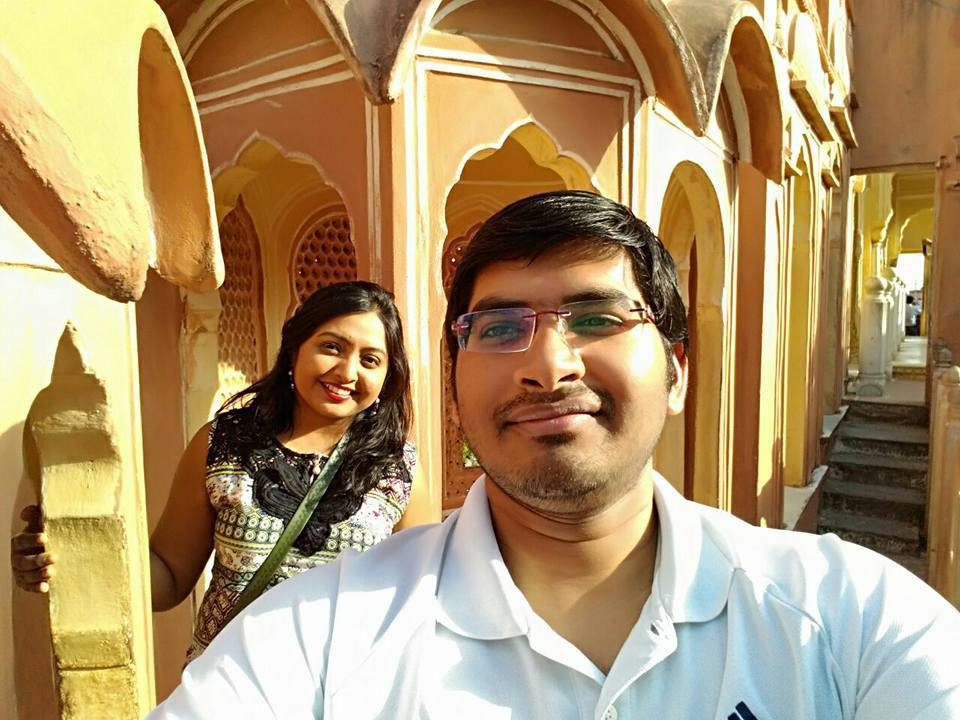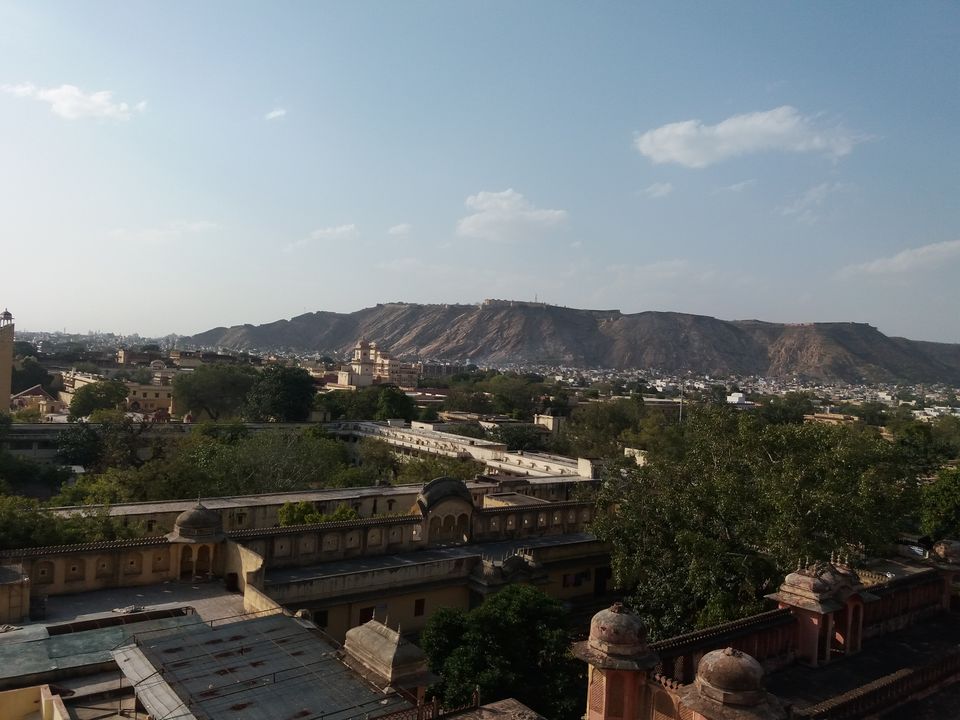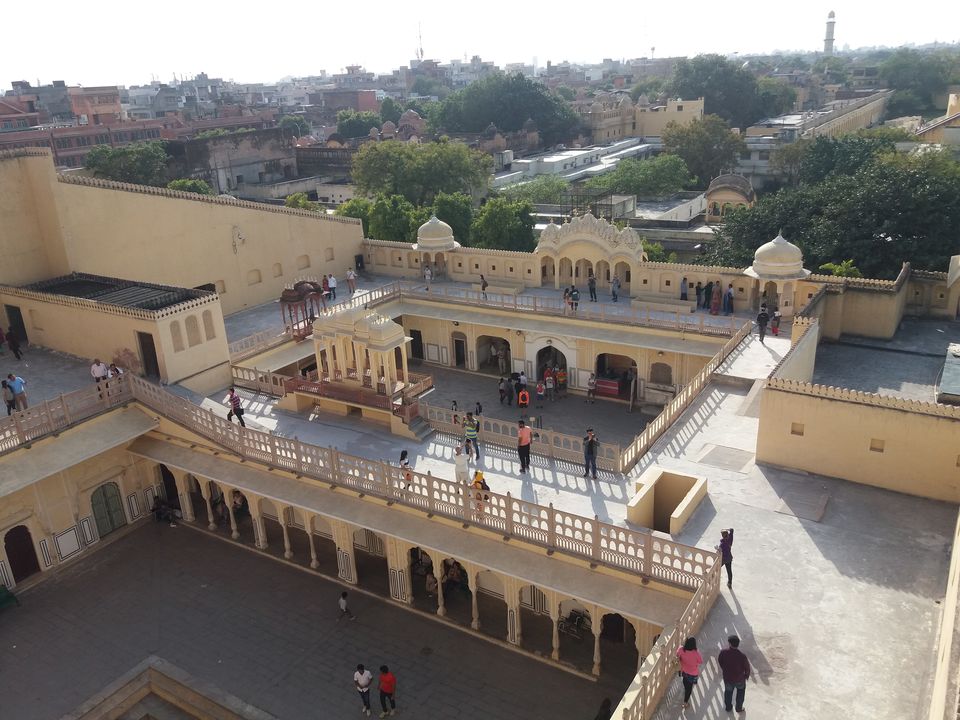 Entrance is from the back of the complex. To get here, return to the intersection on your left as you face the Hawa Mahal, turn right and then take the first right again through an archway. Shopkeepers can show you another way – past their shops!
A valid Amber Fort composite ticket will also gain you entry.
You can also visit nearby Albert's museum if you have time in hand.
Post-Lunch Visit to Amer Fort and Jal Mahal: This should be a must-visit place when you are in Jaipur.The fort is half an hour drive from the main city. You can choose to have your lunch before leaving the heart of the city or after going to Amer.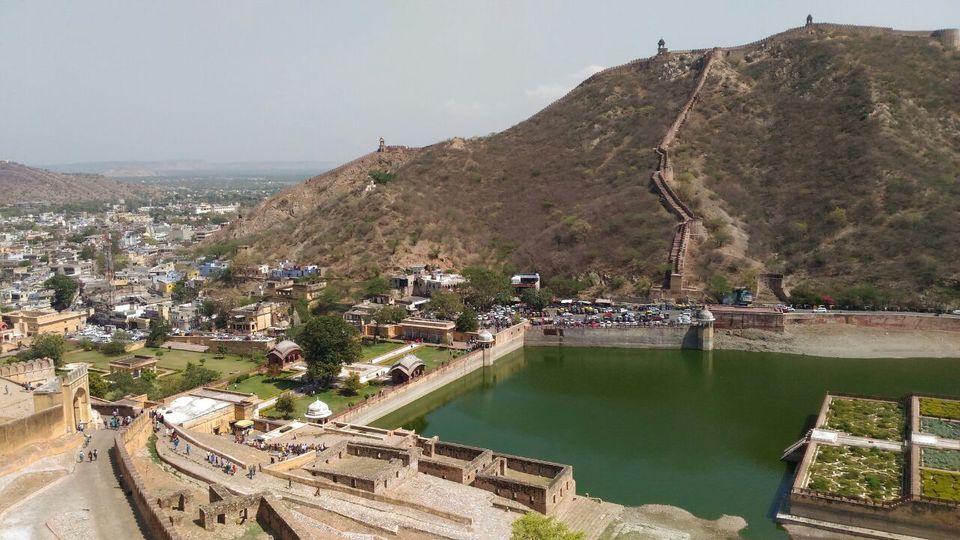 I have stated the details of Amer fort visit in another blog. Please refer the below link:
You can ditch all other forts during your Rajasthan visit for this one
While returning from the Amer fort, you can spend some time by the bank of Man Sagar Lake and catch a glimpse of the Jal Mahal, which is located at the middle of the lake(tourists are not allowed to visit the Mahal)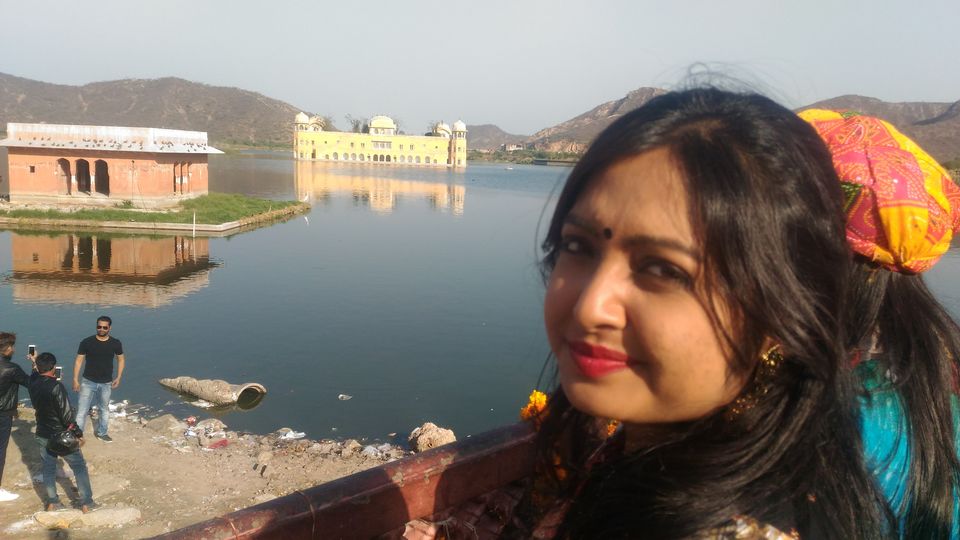 Road Tips:
The best route that can be followed: Delhi>Bahadurgarh>Jhajjar>Rewari>Bawal>Neemrana>Behror>Kotputli>Khelana>Shahpura>Jaipur
Distance: 288Kms
The road is considerably okay with a little bit of traffic but that was bearable.
In Jaipur roads are very neat and clean with trees planted in a very organized way all along the road dividers. However, the road near the City Palace and Hawa Mahal will be always crowded and always keep some extra time in hand while crossing the road.
Food Tips:
A trip to Jaipur (or anywhere in Rajasthan) is not complete without digging into authentic Rajasthani food. Whether you're craving dal bati churma, laal maas, kachoris or ghevar, Jaipur is foodie's paradise.
Spice Court, Natraj, Shri Thaal Village Restaurant, Rawat Mishtan Bhandar and Laxmi Misthan Bhandar are some of the places worth trying for.
Hotels/Guest House:
If you are high on your budget, Chokhi Dhani,Samode Haveli, Chomu Narayan Niwas, Chomu Palace and Alsisar Haveli are the few among the many heritage stays that are available.
If you want a budget stay, there are hundreds of hotels/guest houses in the city.You can also opt for OYO rooms.
Trip Costs:
Fuel Costs: 5000/- approximately for Ford Aspire(Private Vehicle) if the above mentioned route is followed.
Toll Charges: Entire toll charges was approximately 1000/- for the entire trip.
*For Commercial Vehicles Tax along with toll costs are to be included.
Hotel Charges Info: We stayed at Gumaan Heritage Hotel(900 rupees per night for a double bedded room). The rooms were very neat and clean and it was some 20 minutes away from the City Palace. However, room was lacking proper ventilation(not sure about all the hotel rooms).
Food provided was vegetarian and overall good though a bit spicy.Breakfast was complimentary.
Other costs include entry fees to the palaces and forts(which was not much) along with shopping and dining.
Happy Travelling!