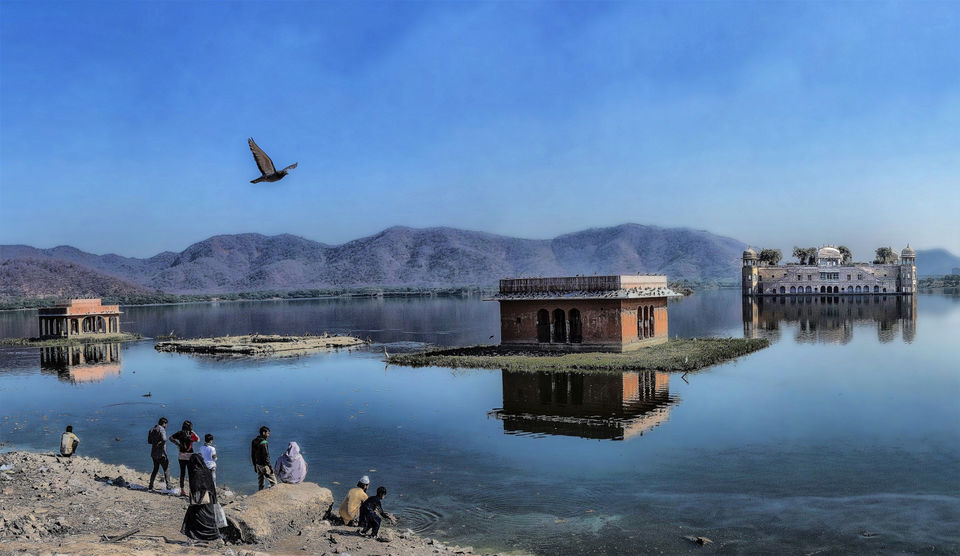 The crisp autumn air with cooler nights and warm, breezy days, call for hitting the gas and blazing the trails of the country. More so, if you are in Delhi or surrounding cities/towns and want to explore the neighboring states. This, in fact, is the perfect time to make a road trip to Jaipur and experience the Pink City and its heritage.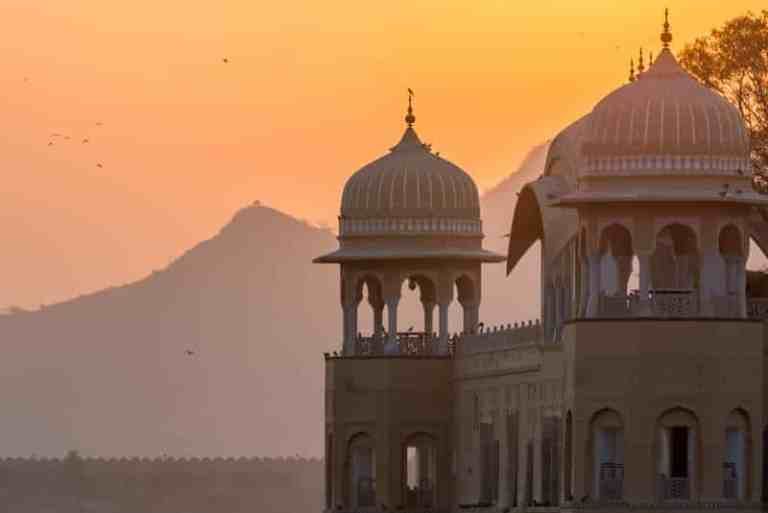 If you are planning a quick weekend getaway to Jaipur from Delhi, first book a Delhi to Jaipur cab and head out on NH 48. Typically, on a good day (without excessive traffic) it would take you around five hours to reach your destination in Jaipur. On your way, you can stop at a few significant places of historic or cultural interest and turn your drive into a memorable journey. Of all pit-stops, there is one town you cannot miss on your way to Rajasthan.
About halfway through your route, at 129 km from Delhi city limits, on NH 48, lies the quiet little settlement of Neemrana. This historic town sits between Behror and Shahajahanpur, in the Alwar district of Rajasthan and has gained immense popularity as a weekend destination, especially among the Delhi-NCR travelers. A friend of ours rented a car from Delhi to Jaipur from a reliable taxi service, and decided to spend a night in Neemrana.
A stopover at Neemrana
If you start from Delhi in the morning, you would easily reach Neemrana by noon or late afternoon, leaving you with enough time to explore the vicinity. But if you stay the night, you'd get a flavor of Rajasthan's famous hospitality and culture, even before you reach Jaipur. The highlight of Neemrana is the spectacular eponymous fort.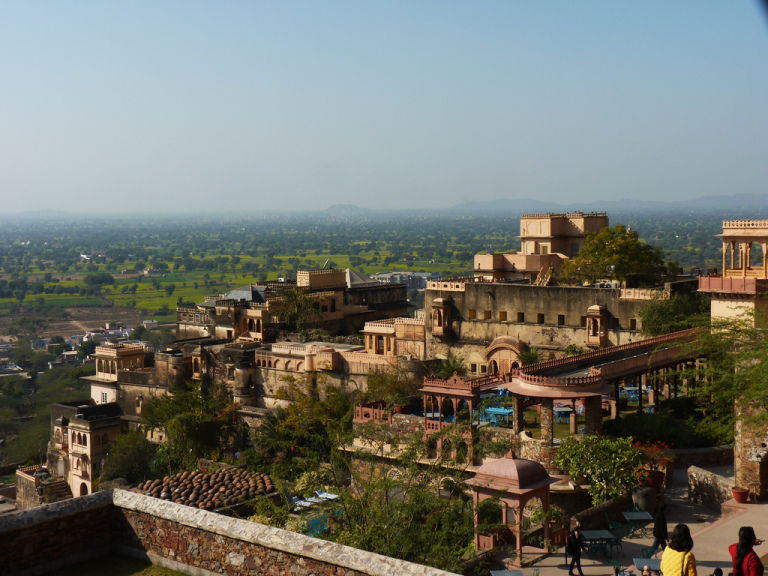 The Neemrana Fort is perched atop a small hillock, strategically built by the ancient rulers as a vantage point to the town below. This 16th-century fort is said to have belonged to the lineage of Prithviraj Chauhan, and remained a royal asset till India's independence. This massive structure is a real piece of art. With 14 different levels etched into the mountain, the fort is flanked by dense groves and an expansive garden. You can take a tour of the fort and hotel and admire its fine artistry.
Today, the fort has been transformed into a luxury hotel, making the structure a crown jewel of the town. The beauty of this fort is best experienced at night when the entire stone structure along with its gardens and adjacent premises light up in the golden glow of lamps (albeit electric). The mesmerizing beauty of the illuminated palace against the dark night sky is sure to take you back in time to its days of glory.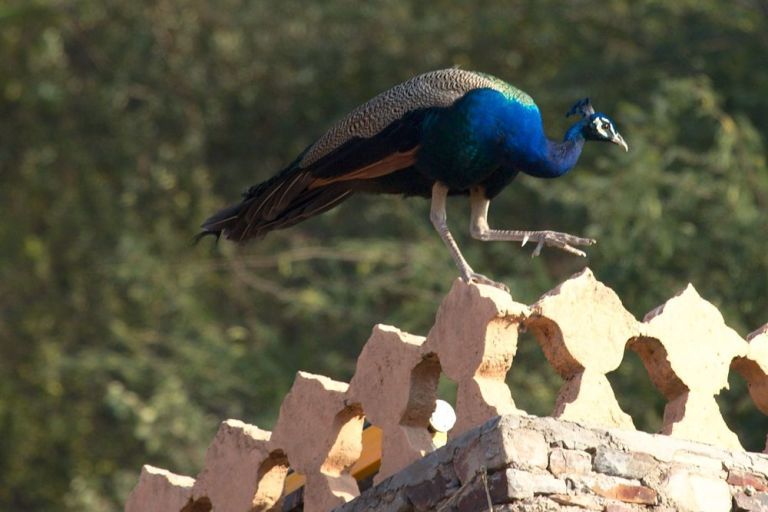 You can enjoy a luxurious stay at the palace and feel like a royal for a night, with much pampering, and not to mention, delectable Rajasthani cuisine, served in the most traditional manner. The morning after, you can take a tour of Kesroli, which is another heritage site about 84 km from Neemrana.
A quick guide
For an easy and comfortable journey, here's a comprehensive route plan:
-Delhi to Jaipur: 277 km via NH 48
-Time 4 hours, 51 minutes (with traffic, add an hour more)
-Delhi → Gurgaon → Bhiwadi → Neemrana → Shahpura → Jaipur
-Time from Delhi to Neemrana: 2 hr 28 min (128.7 km) via NH 48
-Neemrana to Kesroli (optional): 1 hr 49 min (83.5 km) via Narnaul - Behror - Alwar Rd
-Neemrana to Jaipur: 2 hr 31 min (156.5 km) via NH 48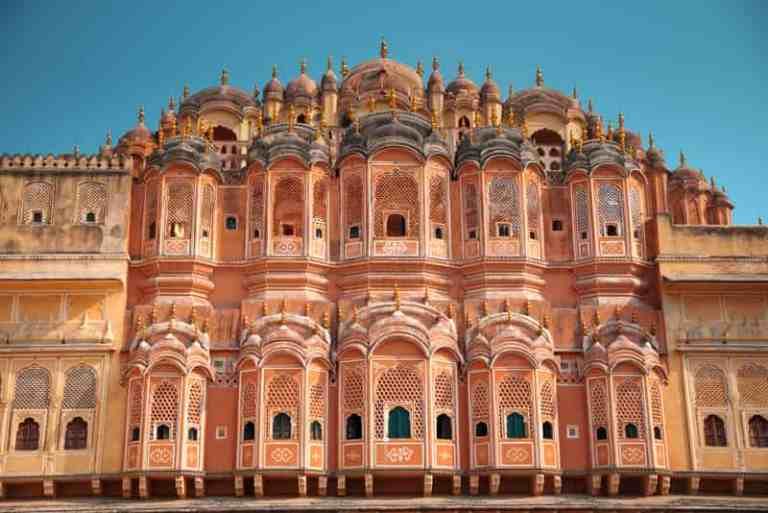 The road to Jaipur from Delhi is laden with historic wonders and cultural surprises and is sure to make your journey adventurous. So don't just hop into a car and head out, because the real essence of a road trip is when you pause, make a detour, and explore interesting places on your way. These stopovers are what make the journey wholesome and fulfilling. Making use of a dependable car rental service in Delhi will ensure that you can have some fun in Neemrana without worrying about driving the next morning.
This blog was originally posted on Trail-stained Fingers.