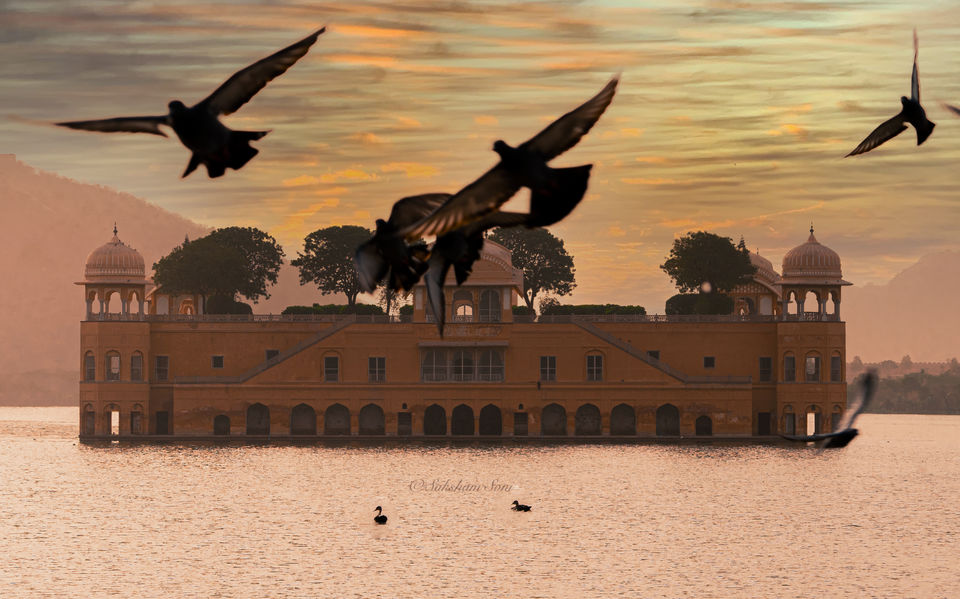 This trip was really unexpected because it wasn't planned at all. Me and my 4 cousins decided at night and travel same night from Udaipur to Jaipur
From Udaipur - Jaipur about 400Km we covered in 10hrs. We stopped at multiple places and the road was not good enough.
Now the first thing popped in out mind is Where we're going to stay?
Then I suggested Hostel in which I`ve been stayed earlier : Moustache.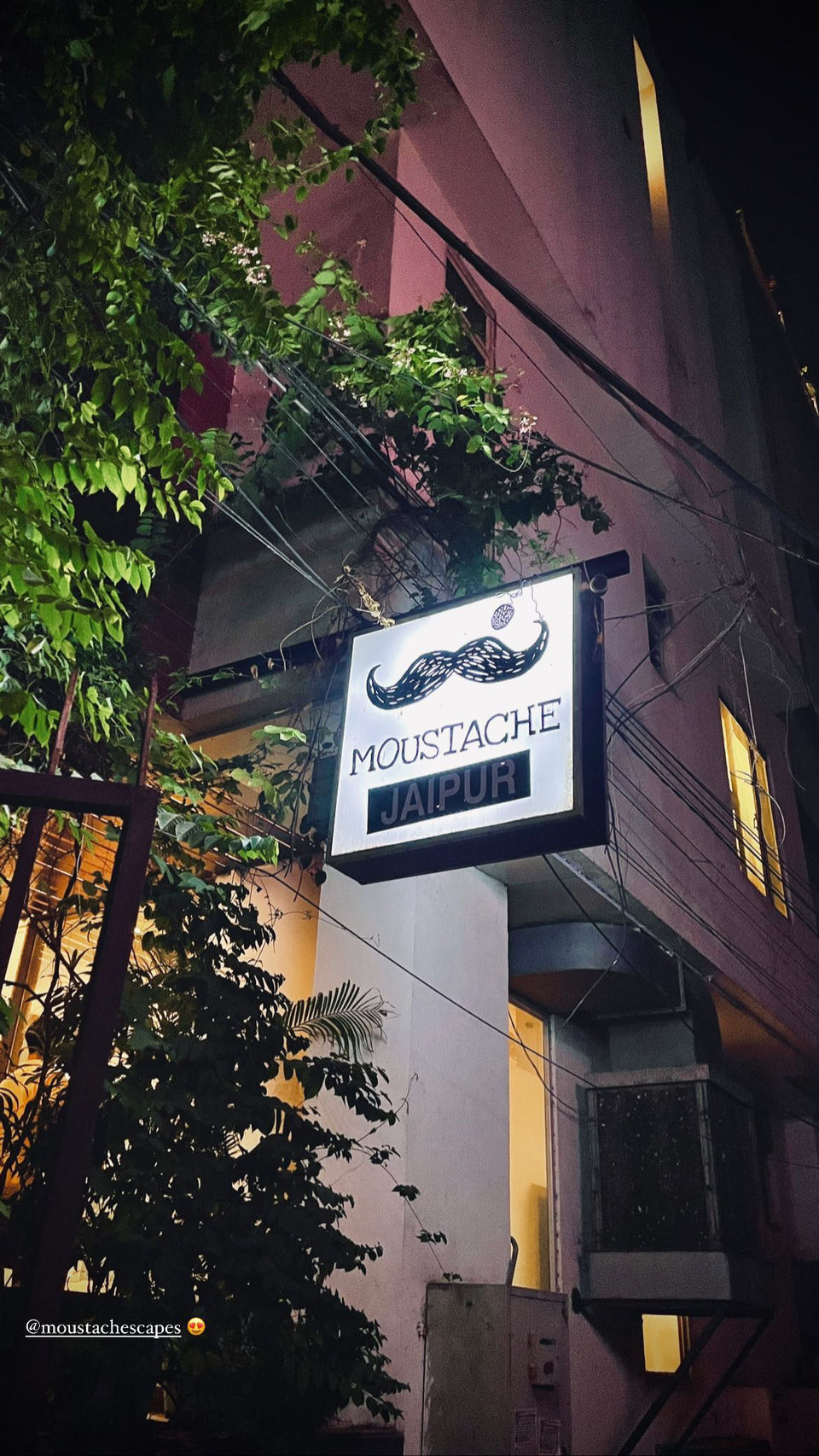 Next Morning - Day 01 ~
We visited Jhal Mahal in the morning for some shoots and see the morning beauty or the Pink City of-course without traffic. So from this hostel Jhal Mahal is about 9Km . We reached Jhal Mahal at 6:15AM had some great time and took some Amazing shots of the Jhal Mahal.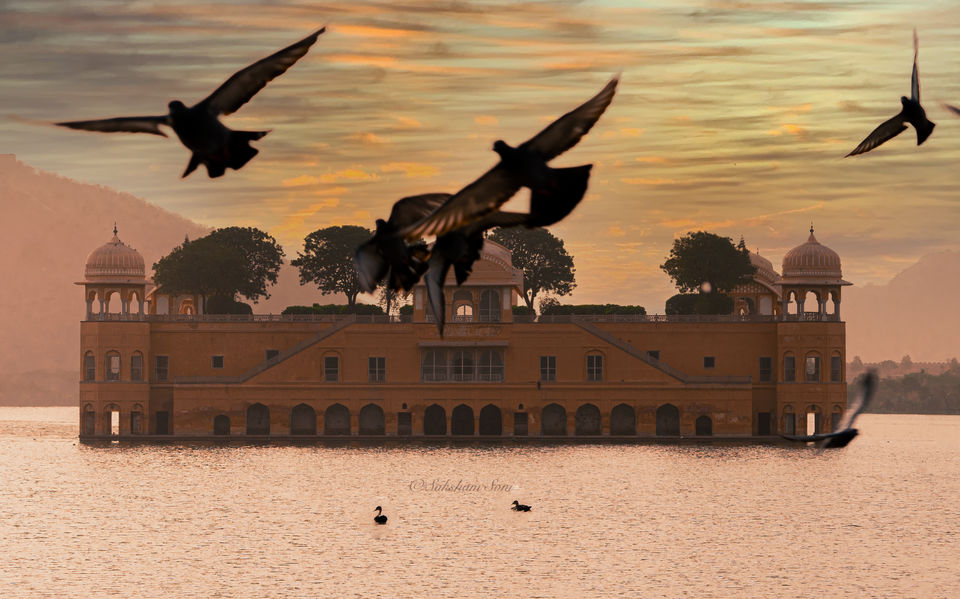 The Sky Was Looking too Dramatic because of Rain last night. This place is popular among people for Pre Wedding Shoots and people feed Fishes and Pigeon in the morning. Local People roam around the Water side of Jhal Mahal and they won't allow you to run there at that specific time.
Morning 9:00
Same Day we reached Hostel now as we all know Human Body Needs A cup of Kadak Chai. Too Local people told us about Gulab Ji Chai. This Chai wala is the most famous chai wala all over Jaipur.
It is about 300-400m from the Hostel so we decided to go on a walk and try that Tea.
Now Its time for a Nap.. Zzzz
Same Day Afternoon : 2:00Pm
We visited WTP (World trade Park) and we purchased some perfume from Ajmal and there was nothing to explore in WTP the food court was quite amazing and of course we got some great pictures there. The interior of was great I can't even explain the beauty of the Centre Chandelier.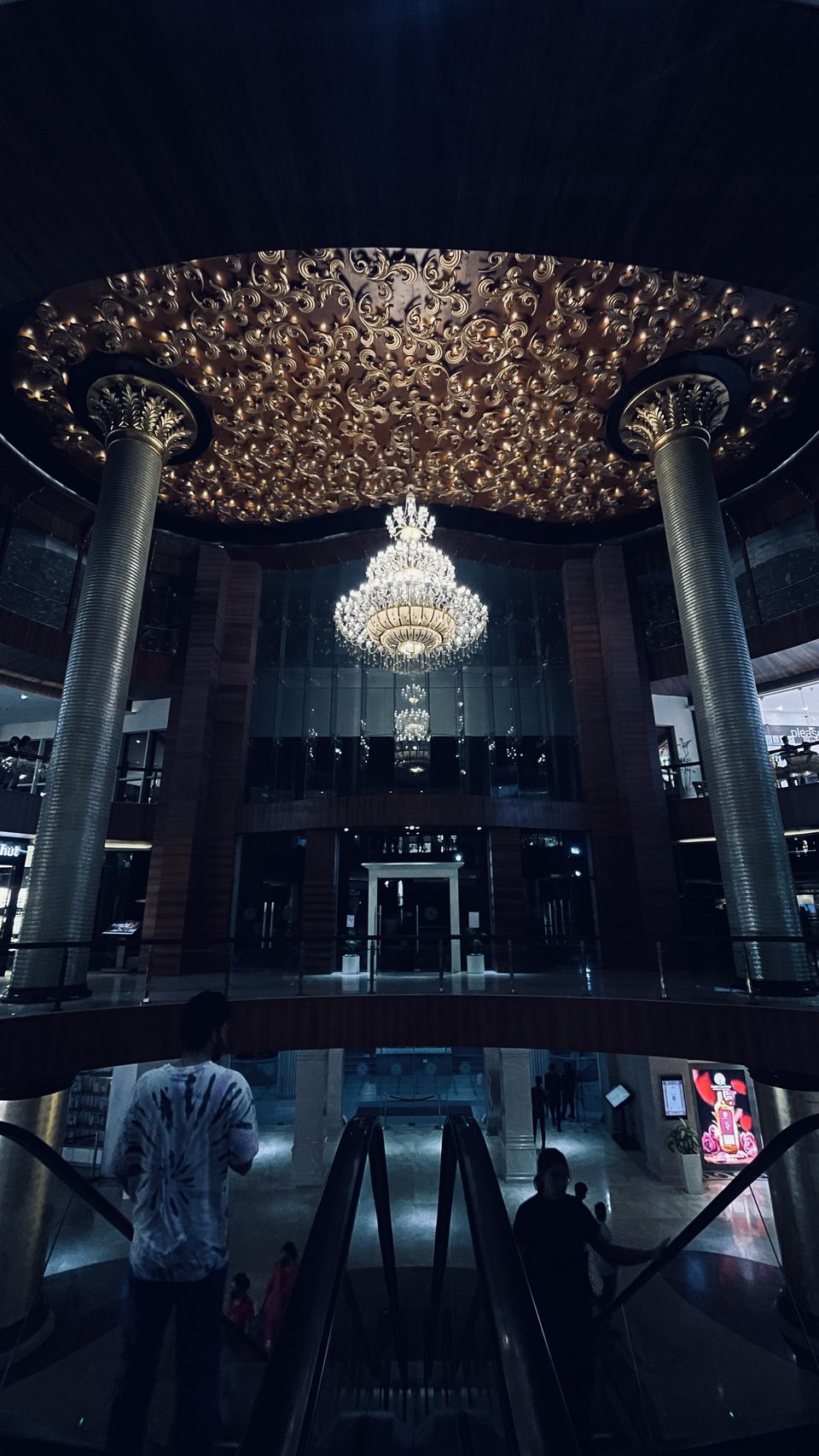 Evening 6:00PM
So now we decided to visit Patrika Gate and it was about 1 km from the World trade Park and we visited there we took some frames and then we thought we must visit is somewhere else and then we visited to Tattoo Cafe for some food and The night view of the Hawa Mahal.
I took this picture with my Instax Instant photo camera.
And now we're back to Hostel for some rest Now we have some plans to do the dinner at the rooftop Cafe of Hostel . It was really amazing in taste as well as the ambiance with a Swimming Pool and all kinda beverages.
Day 02 - Morning 7:00
Visited Fort Nahargarh and Explored the beauty of Jaipur Fort and I took some Drone Shots too.
Expenses :~
• Hostel - 450₹ /Day
• Food - 500₹ /Day (street food)
• Hostel Cafe - according to meal
• E - Riksha - 25₹ /Km
And the we are back to Udaipur.
soo this is how my Unexpected trip begins and End.
tell me your best Unplanned story in comment section and do follow me for more such amazing stories about my trip.
here's my Instagram Profile Link do visit there <3