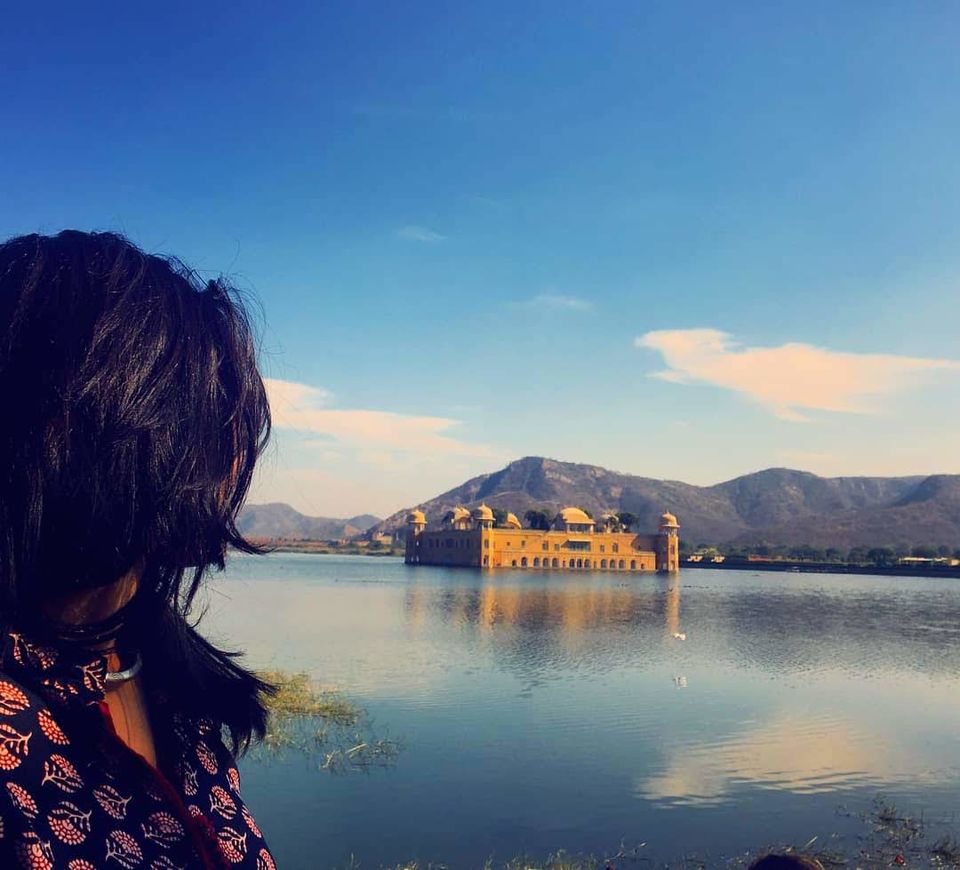 I've been wanting to go on a solo trip eversince I've watched Bollywood movies like Yeh Jawani hai Deewani, Queen etc. Hailing from a typical Indian joint family, being a single female child I thought it was almost impossible for me to get the permission. However, I was determined that that's exactly how I was going to celebrate my 20th BIRTHDAY, could there have been a better way to start my 20's decade? I bet not! After a lot of contemplation, convincing and with the support of my Mummy dearest, I was all set for my dream trip. A day before my departure, no wonder I was super duper excited but at the same time, I was engulfed with the fear of the unknown, as it was my first time travelling solo and I was going to be all by myself. There were scores of questions running in my mind . However, I chose to follow my heart over mind and JUST GO FOR IT. And it was indeed the TRIP THAT CHANGED MY LIFE. Here is how it went.
Today, I had started my day early and along with my Room mate we went to watch the glorious Amer Fort and Nahargarh Fort after having breakfast. On our way up there, we munched on to some lip smacking "Pyaaz Kachori" at Rawat Misthan Bhandar. On our way back, we took a quick stop at the mind blowing "Jal Mahal". We reached back to our hostel at around 4, did some shopping, (Jaipur is a paradise for the people who love shopping) and went on a short trek to the hidden gem "Galtaji Temple" along with fellow zostelites which was one of it's kind. Out there, I saw one of the best sunsets ever. Post that, we roamed around the city at night and we spent the night playing games at Zostel as it was my last night at this magical city. QUICK TIP : Incase you're a student, DO NOT forget to carry you ID card along, it will help you save a lot of money on entry tickets to various monuments. Approximate Cost : Stay + Food + Miscellaneous = 2,800/-
Next day, early morning I continued to with the second leg of my trip to Pushkar with a heavy heart as I had to part ways with the lovely people I met at Jaipur. However, Pushkar was equally fun. The Pizzas in the quaint town of Pushkar are delicious. I was at Pushkar only for a night. I reached Pushkar around 12.00 pm and after lunch, I went to see the gorgeous Pushkar lake, Savitri Bai temple, Brahma Temple (the only Brahma temple in india), the Gurudwara and roamed around the amazing markets. On my way to Pushkar, i also took a stop at Ajmer to see the famous dargah. The day went too soon. It was indeed a long day but it was equally fun. Also, at midnight the friends I made at pushkar suprised me with a cake and together we cut my 20th birthday cake. Amidst all strangers, it was one of the best start to my 20th Birthday. How to get there? : I took a direct bus from Jaipur to Pushkar, which in my opinion is most convenient to solo travellers. Cabs are also an option. Approximate Cost : Stay + Food + Miscellaneous = 3,200/-
20/12/2017 It was my birthday!! I woke up at 5.00 in the morning as I had to depart to Jodhpur. I reached Jodhpur, the blue city of India at around 11.00 in the morning. I caught up with a few friends I made at Jaipur. It was indeed one of my best birthdays ever. I went to the royal Mehrangarh Fort, visited Jaswant Thada, clicked some 3,78,938 pictures there :p, roamed around the clock tower and celebrated my birthday with my newly made friends. I'll never ever forget this day. There is something about the blue city! You might have have seen thousand pictures of the blue city painted in it's iconic blue but nothing compares to the moment you see it yourself. Approximate Cost : Stay + Food + Miscellaneous = 1,500/-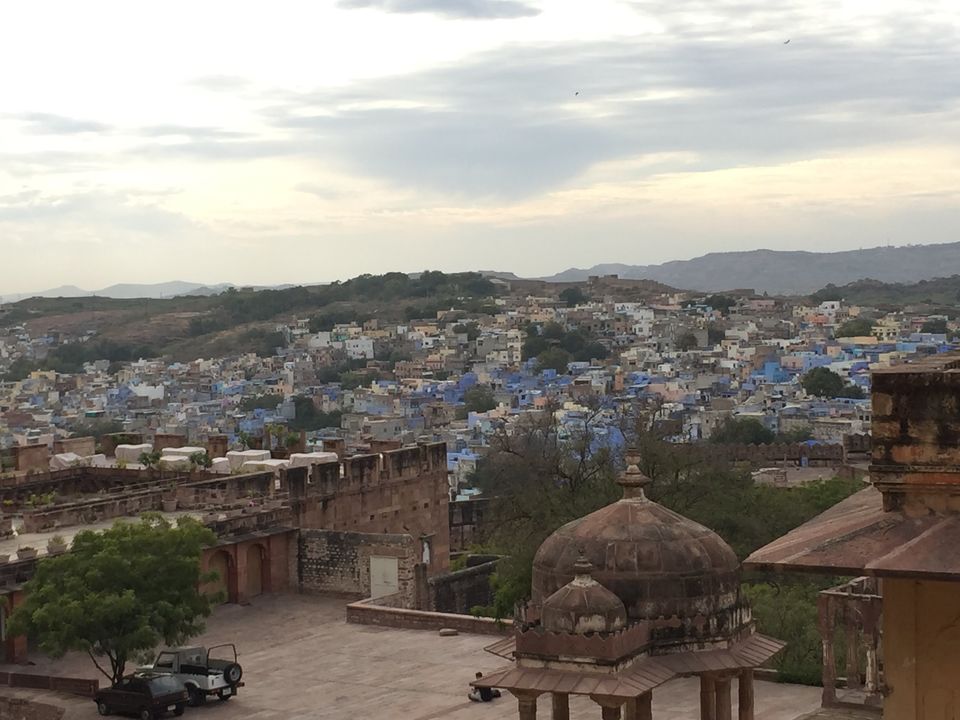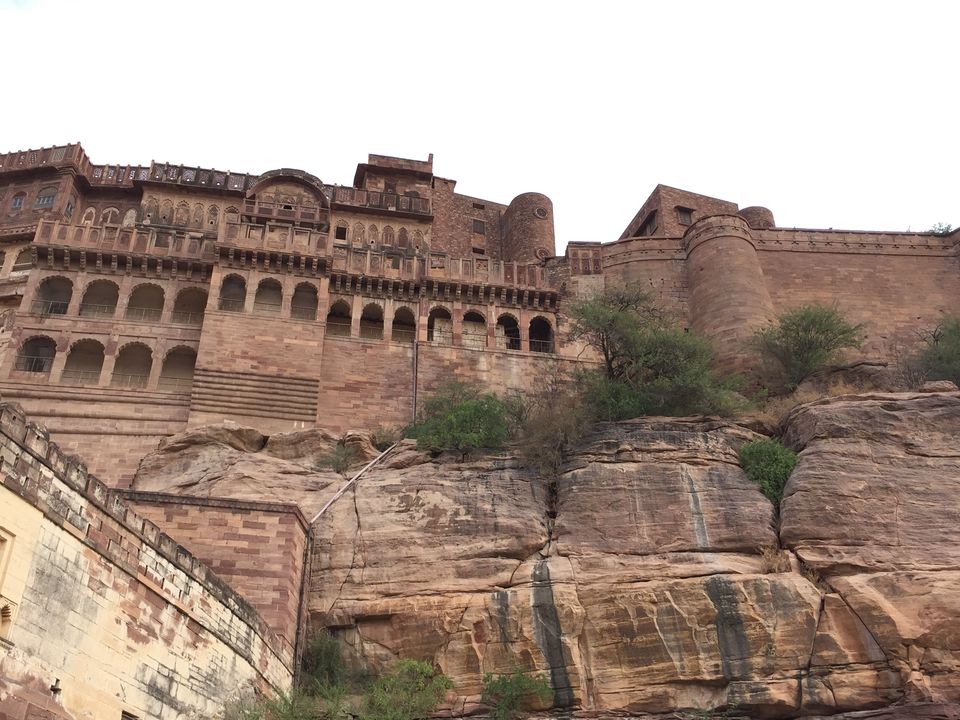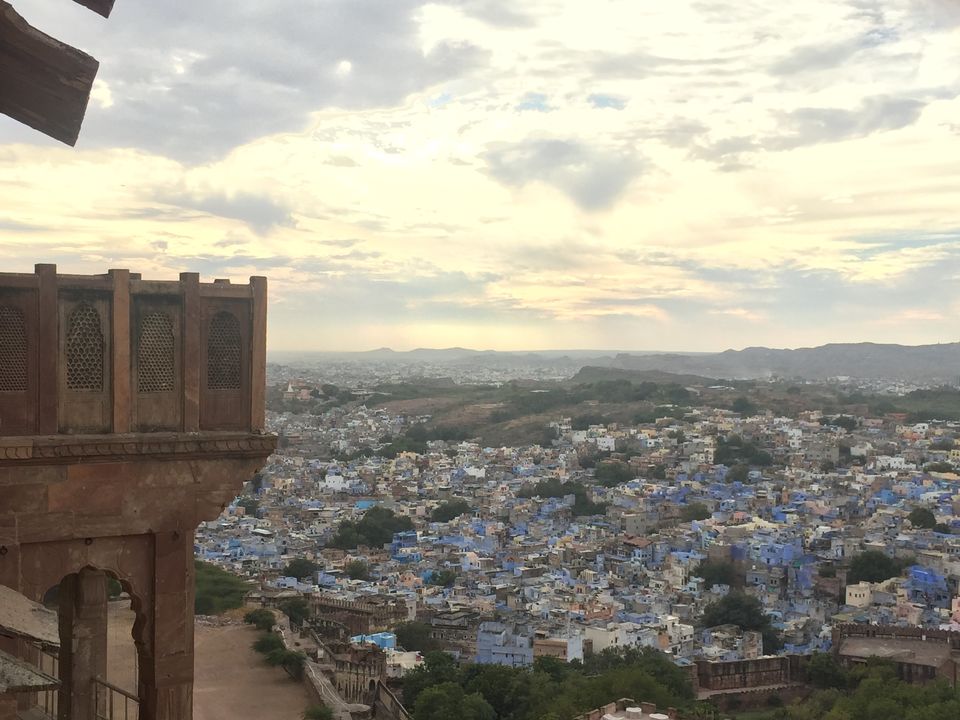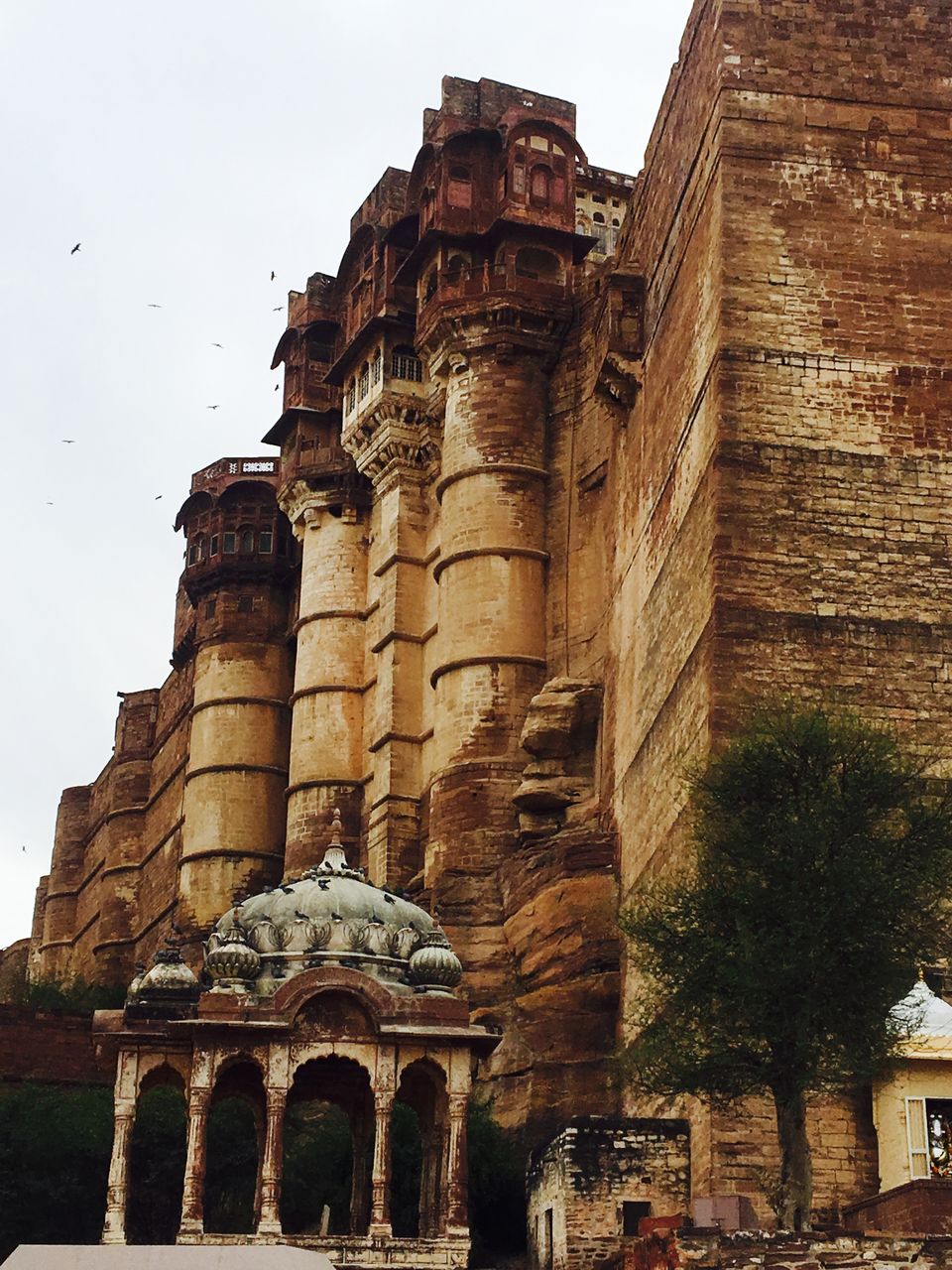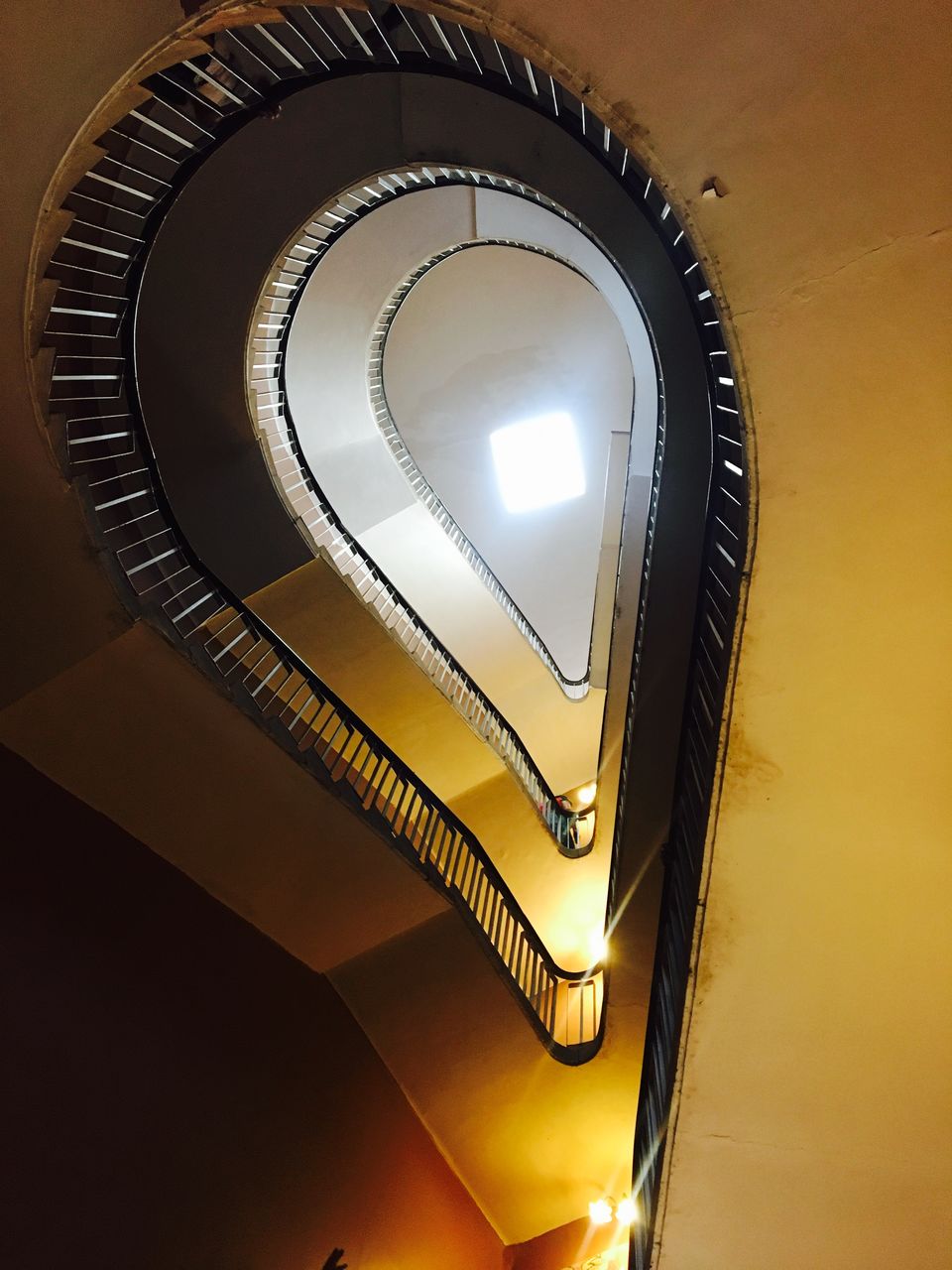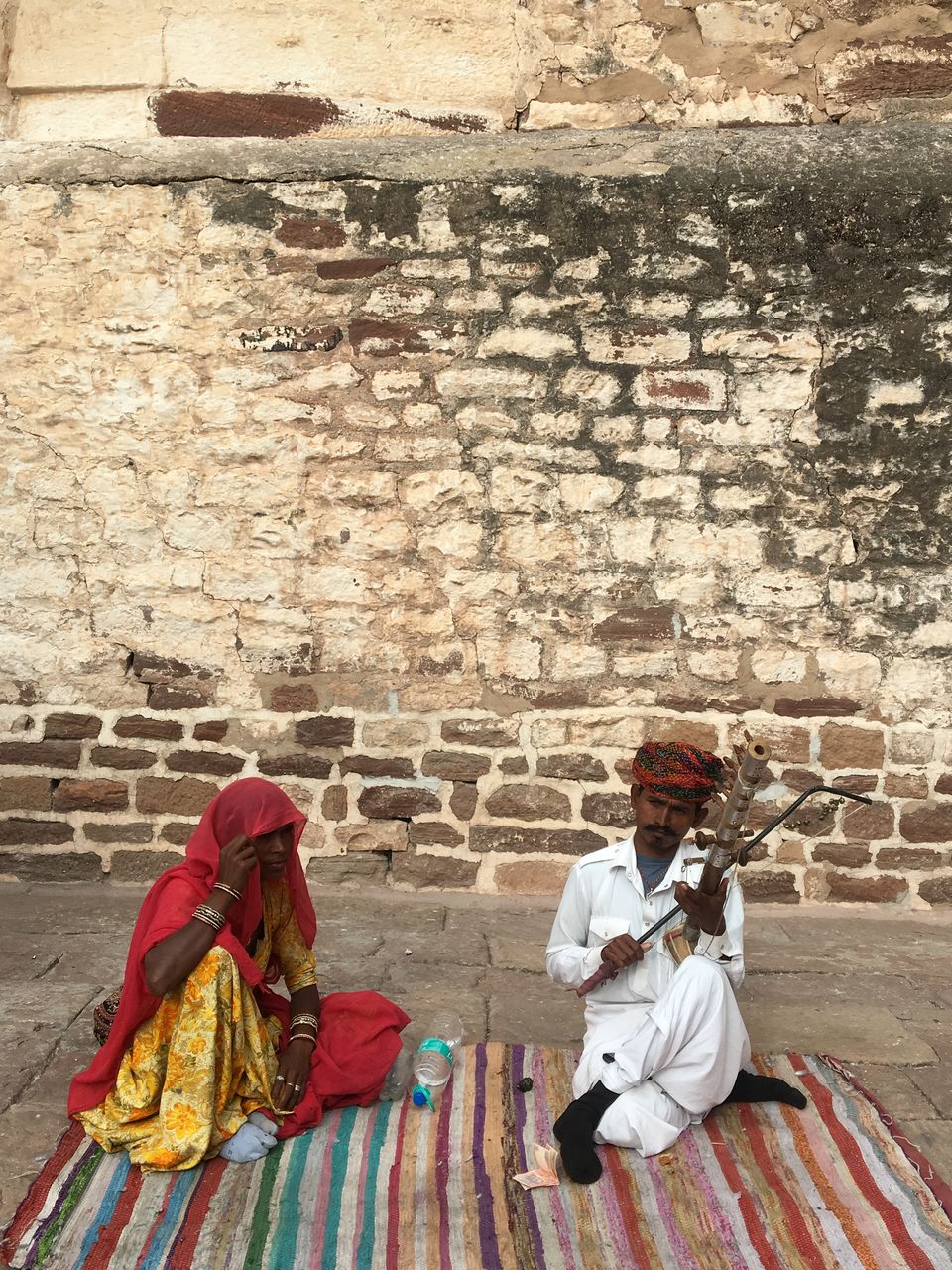 Next day we left early in the morning and took a day trip to Osiyan. Jaisalmer is far stretched from the rest of the Rajasthan and hence people like me who have a time crunch find it really difficult to go all the way to jaisalmer. If you're in a similar dilemma, Osiyan is the perfect substitute for the widely known deserts of Rajsthan. We did a dessert safari out there, visited the famous temples of Osiyan and the step wells too. Later at night, we went to a small cafe near the clock tower and sipped the delicious hot chocolate along with some interesting conversation with newly made friends from around the globe which in itself is an amazing experience! That day, my perspective towards many things changed, I started to value the things i had more and at the same time, i felt liberated from material attachments which is a feeling very hard to describe. I was totally alive in the moment. Trust me, those were the best days of my life. Approximate Cost : Stay + Food + Miscellaneous = 3,000/-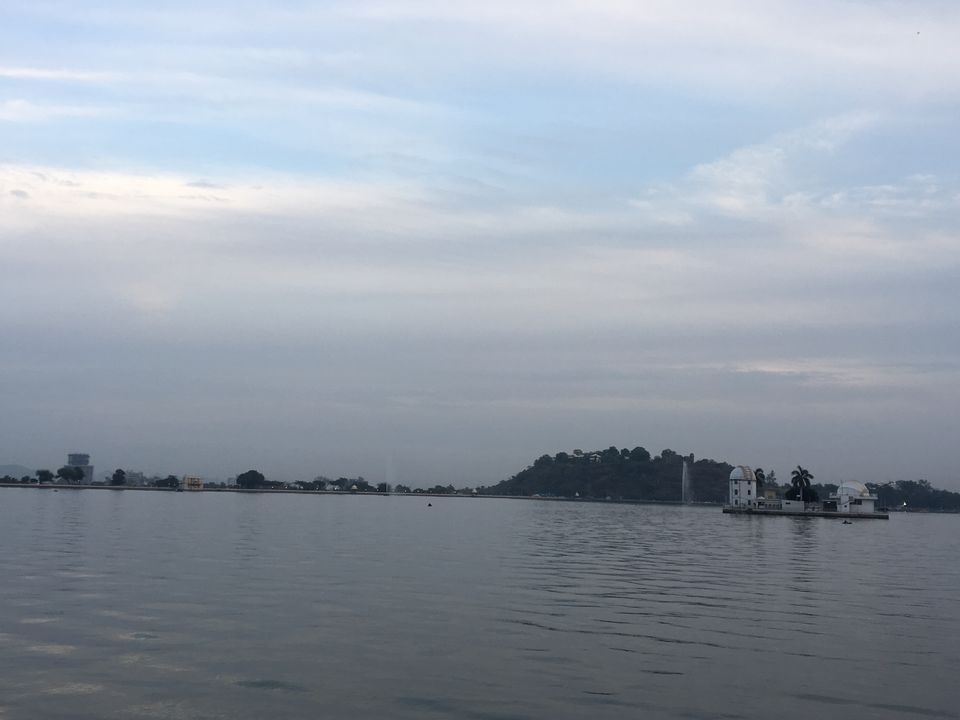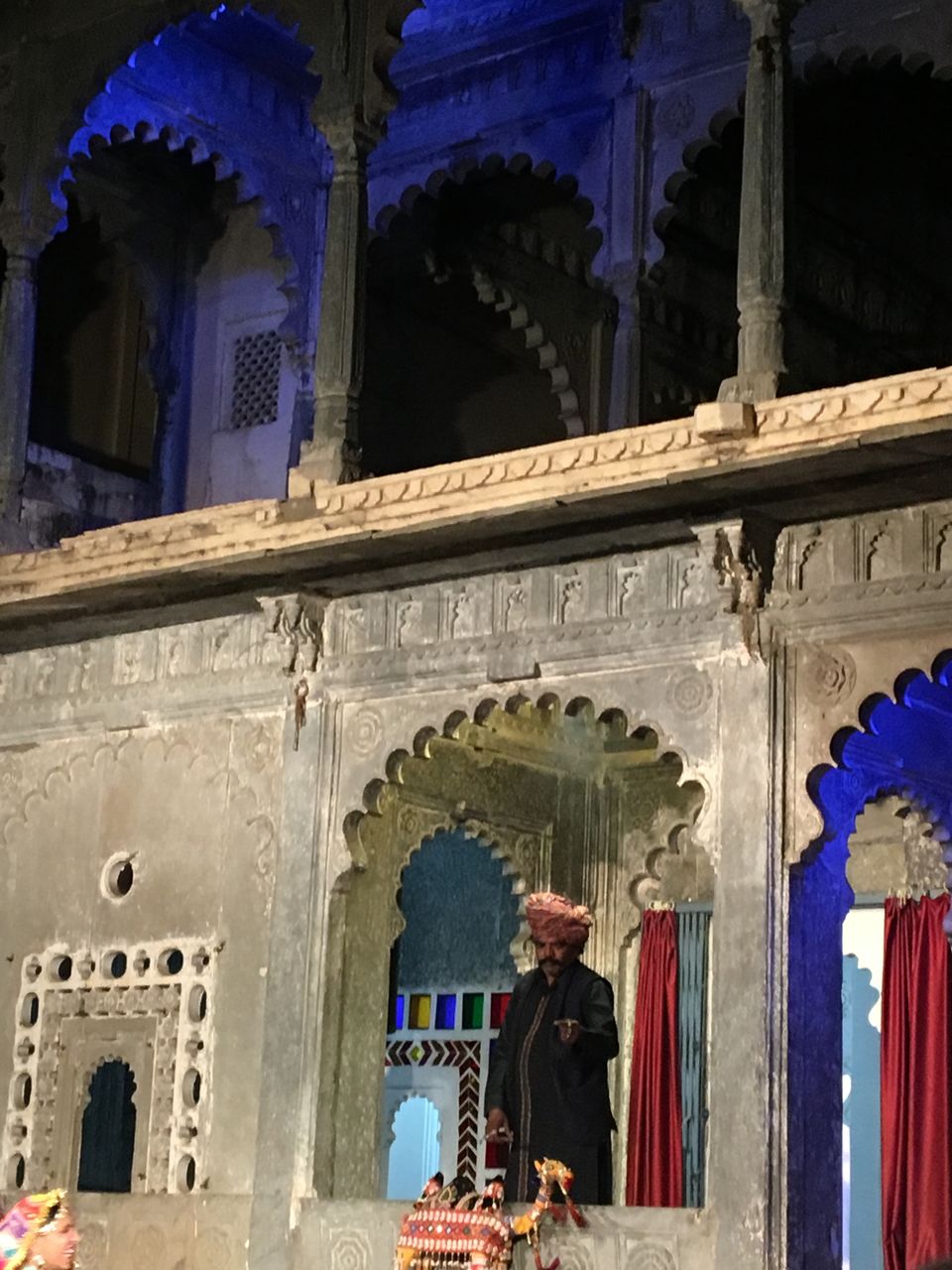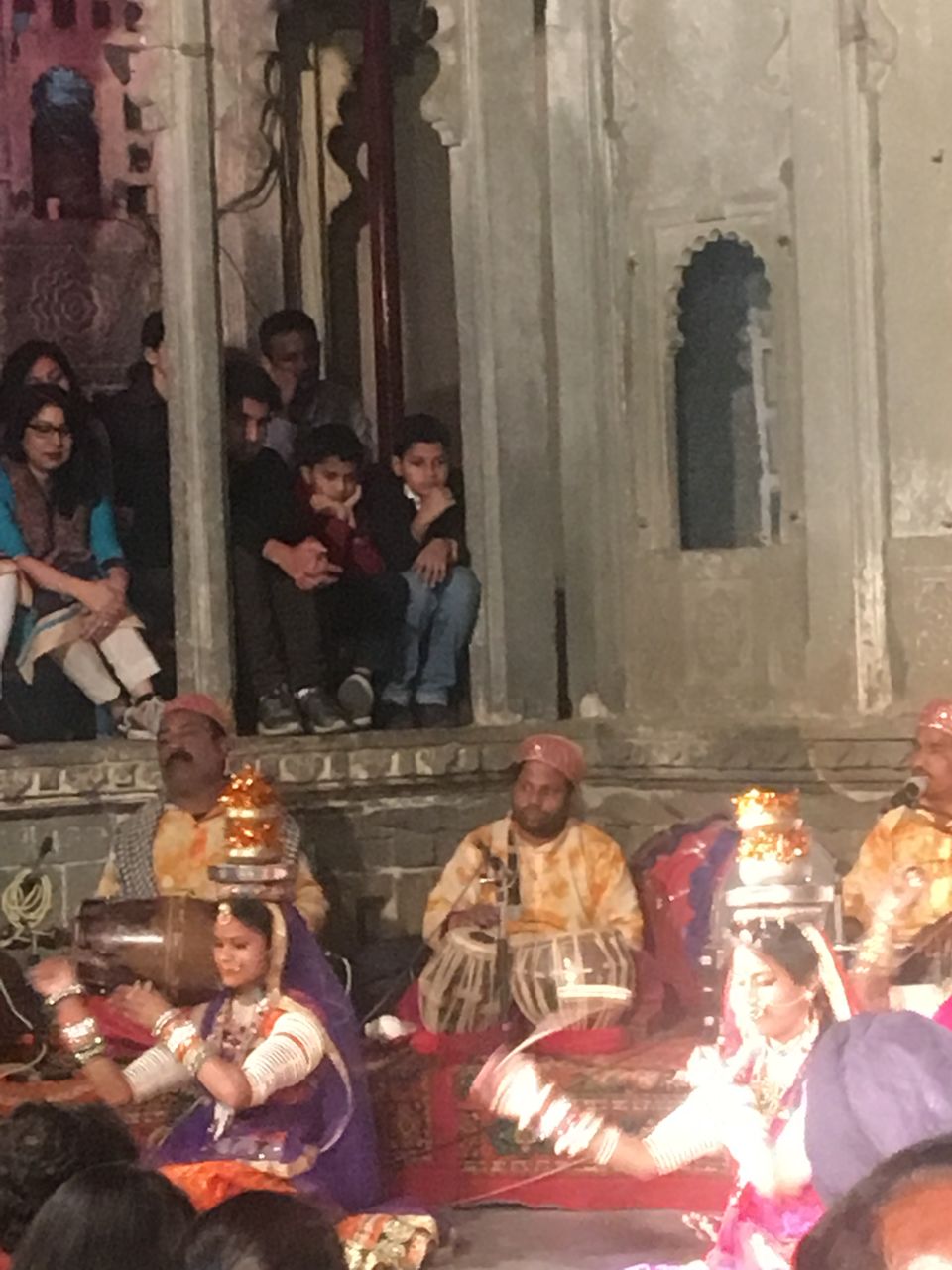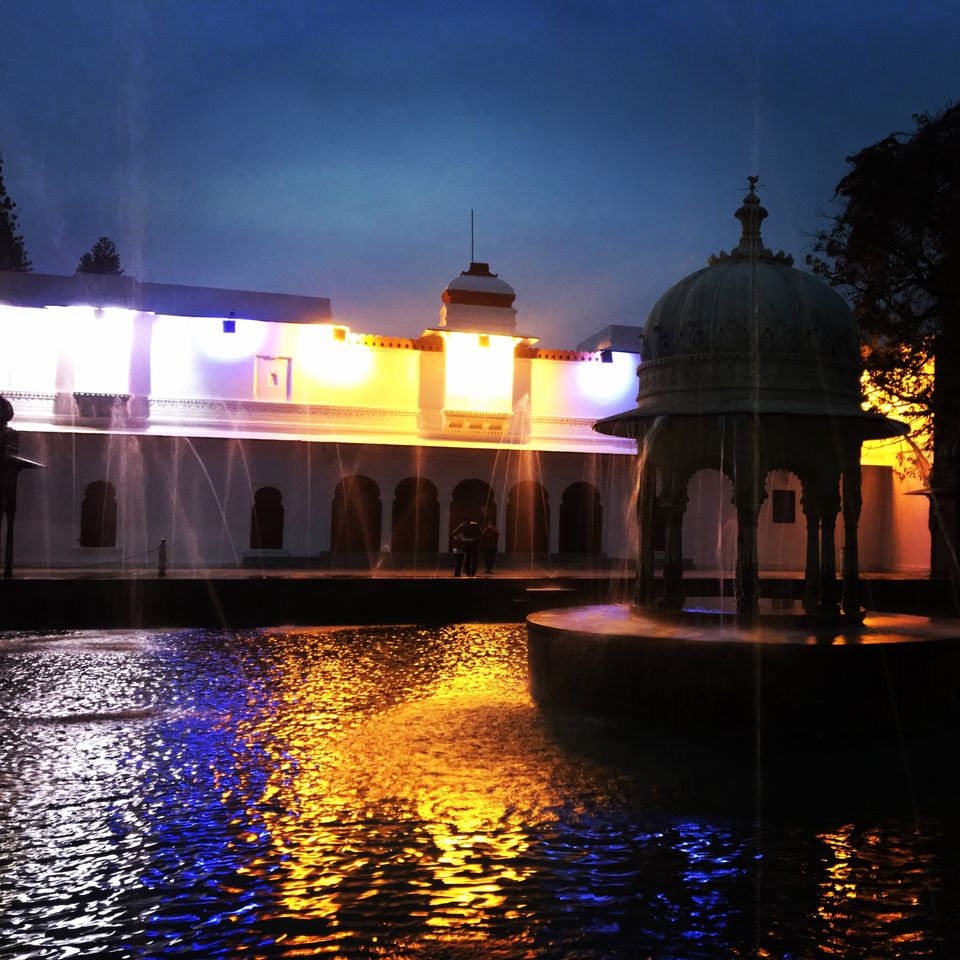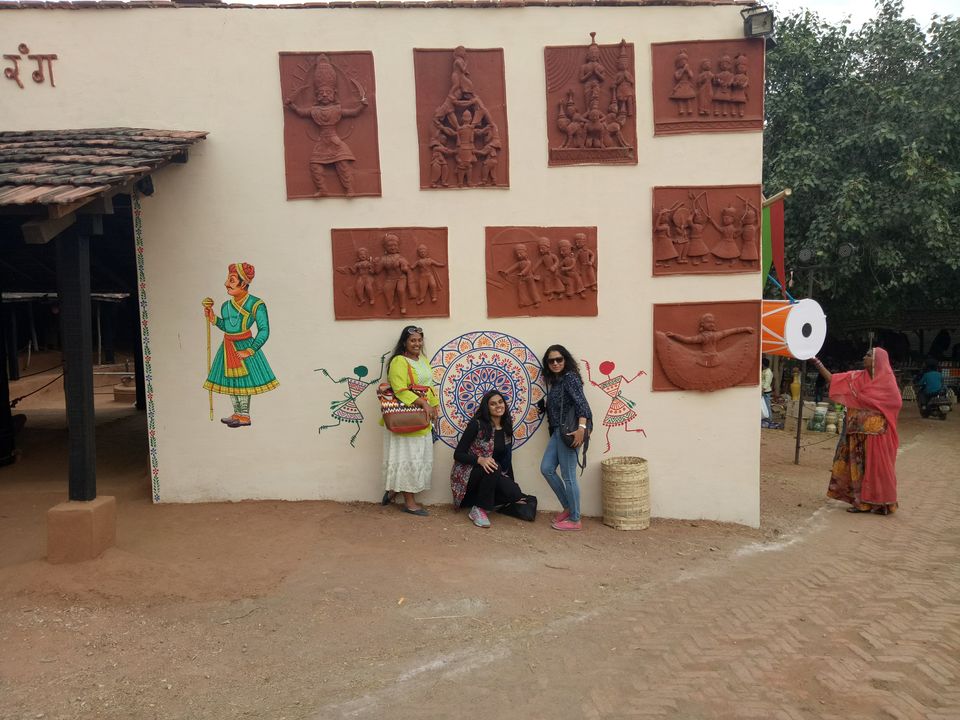 Here comes the final leg of my trip! Rightly described as the White City of lakes, Udaipur. I was welcomed to my hostel by one of the most cute Puppy ever. It's name was ' Badshah' ,he was my first friend in udaipur. On my first day at Udaipur, I hired an auto to take me around the major attractions which took around 4 hrs and costed around Rs. 2,000/- The auto took me to 'Shilpagram' This little village (Shilpagram) is located around 3-4 kms from Saheliyon ki bari. It showcases variety of huts & the rural culture. While you are here, you can indulge in a little bit of shopping & enjoy some magic show, Puppet show & camel ride. Also there are artist performing live dance & music show. The place opens up at around 11:30 in the morning & is open till 7 in evening, from there . From there, we took a stop at the Fateh Sagar lake and went to the beautiful 'Saheliyon ki baari', From there, we hurried towards 'Bagore ki Haweli' to watch a cultural show which starts at 7.00 pm. It was indeed an amazing show. The talent what various people showcased there was just outstanding. They displayed around 5 different types of Rajasthani dances and various songs. From there we saw the 'Gangaur Ghat' and went to 'Ambrai Restaurant' on the pichhola lake. The food was just outsatnding. Approximate Cost : Stay + Food + Miscellaneous = 4,000/-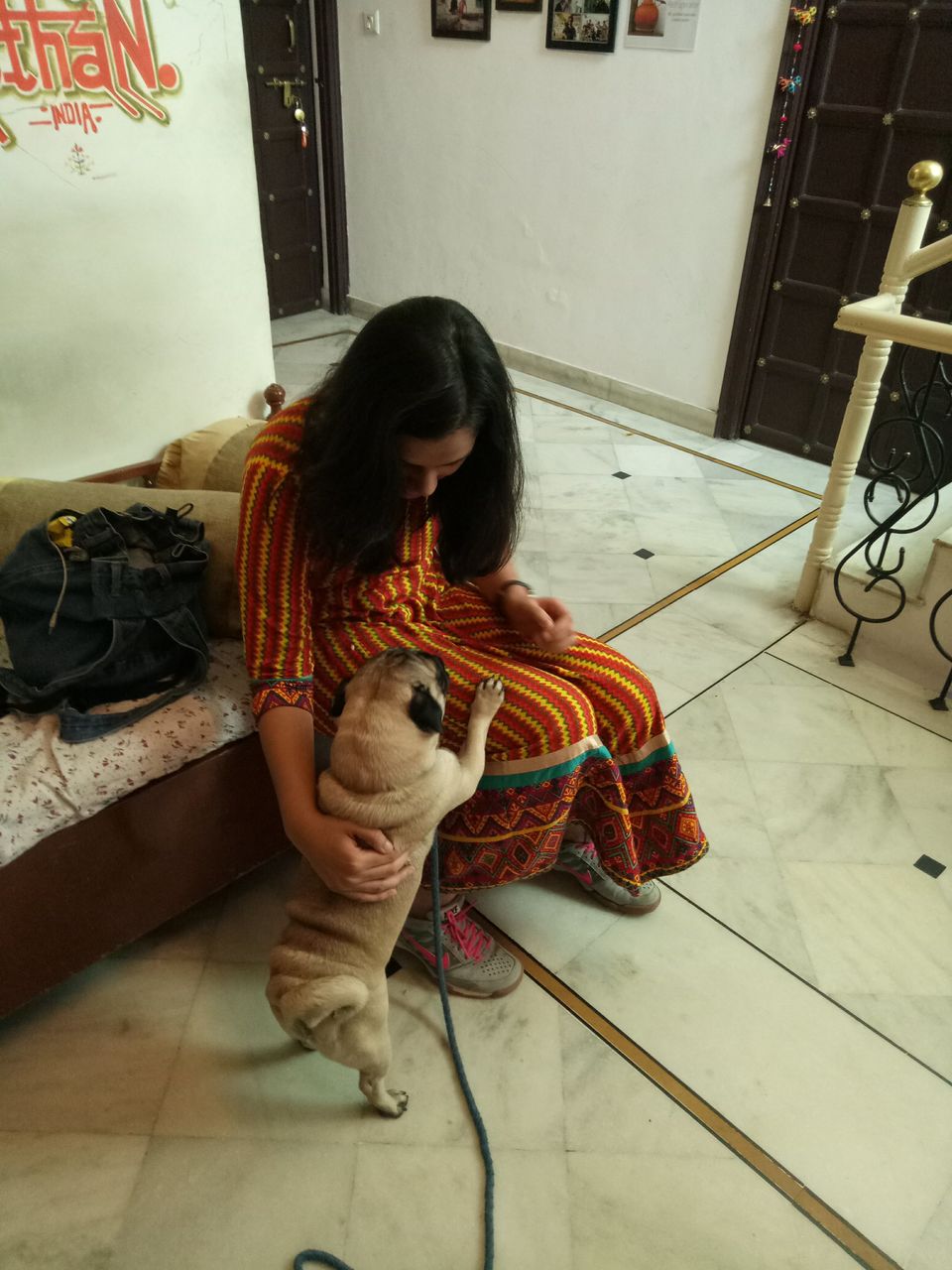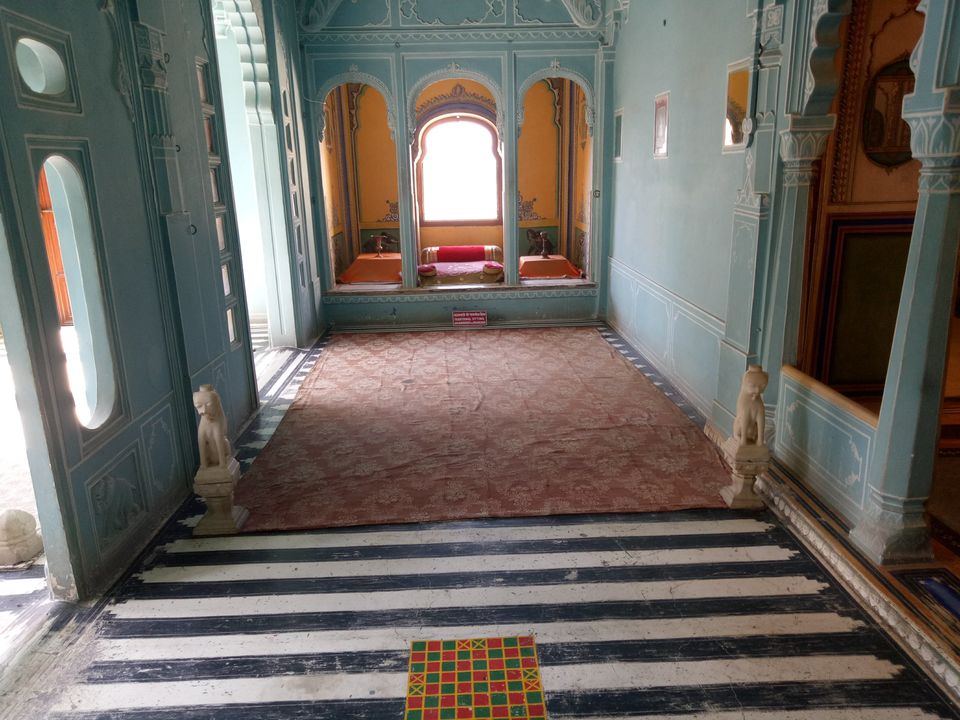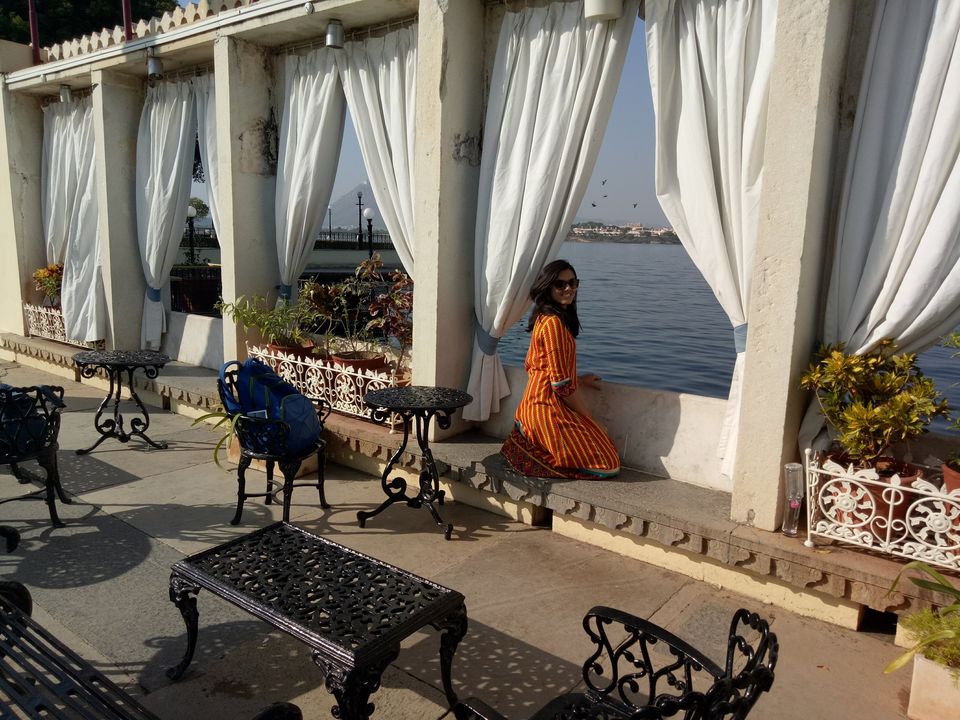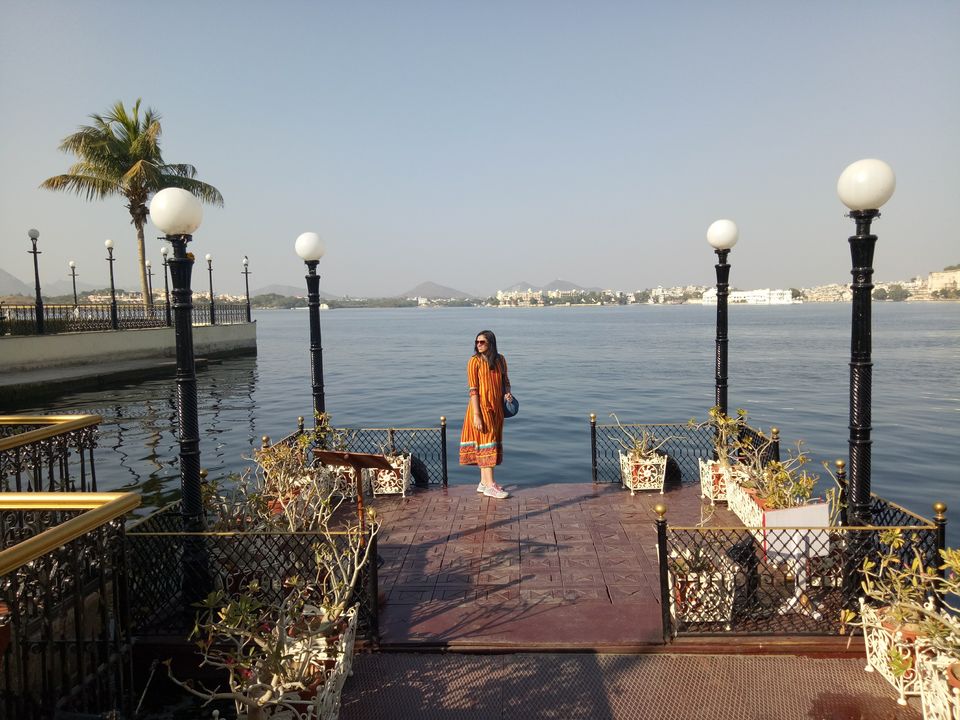 My second day in the White City, and it got even better. I strated the day by taking Badshah for a walk and then, I went to the City palace and post that went boating to the Jag Mandir Palace Island. The view, the vibes, evrything about the trip was just captivating. How I wished that the time could stand still! Eveenthough I missed my family, I did not feel home sick even once. The food in Udaipur is just Fab! one can't miss out on trying the Dal Baati churma at a restaurant 'Krishna' It offers the most authentic taste. I did a lot of shopping and headed back to my hostel after having dinner. Stay + Food + Miscellaneous = 1,800/-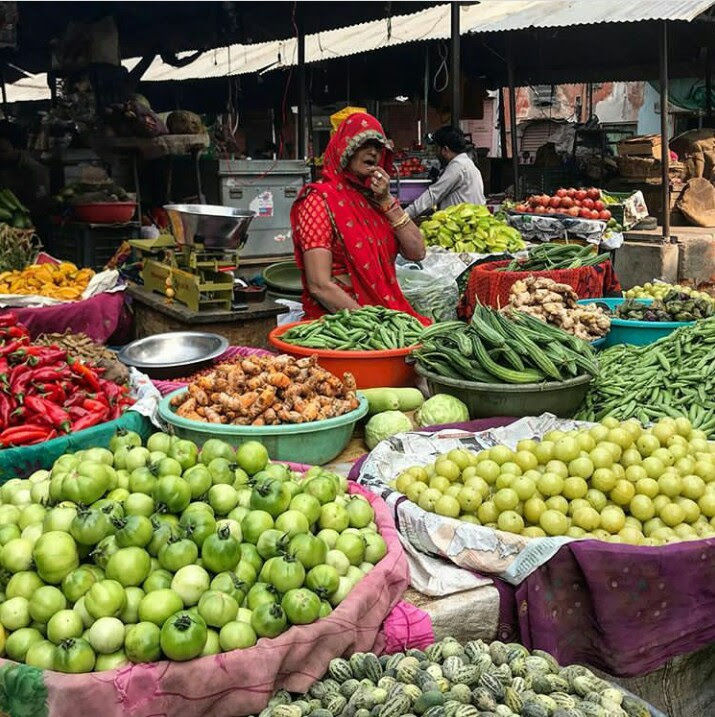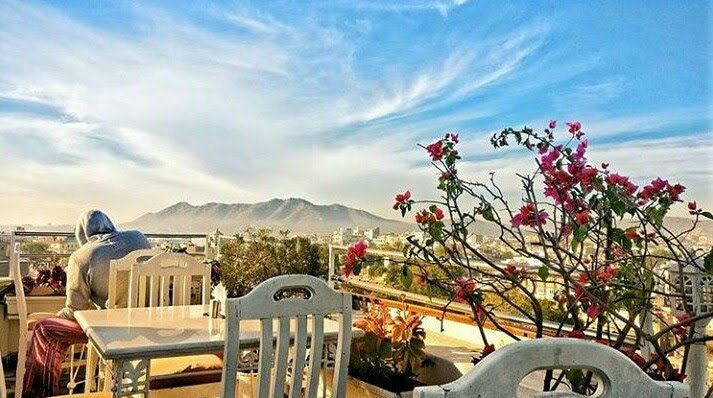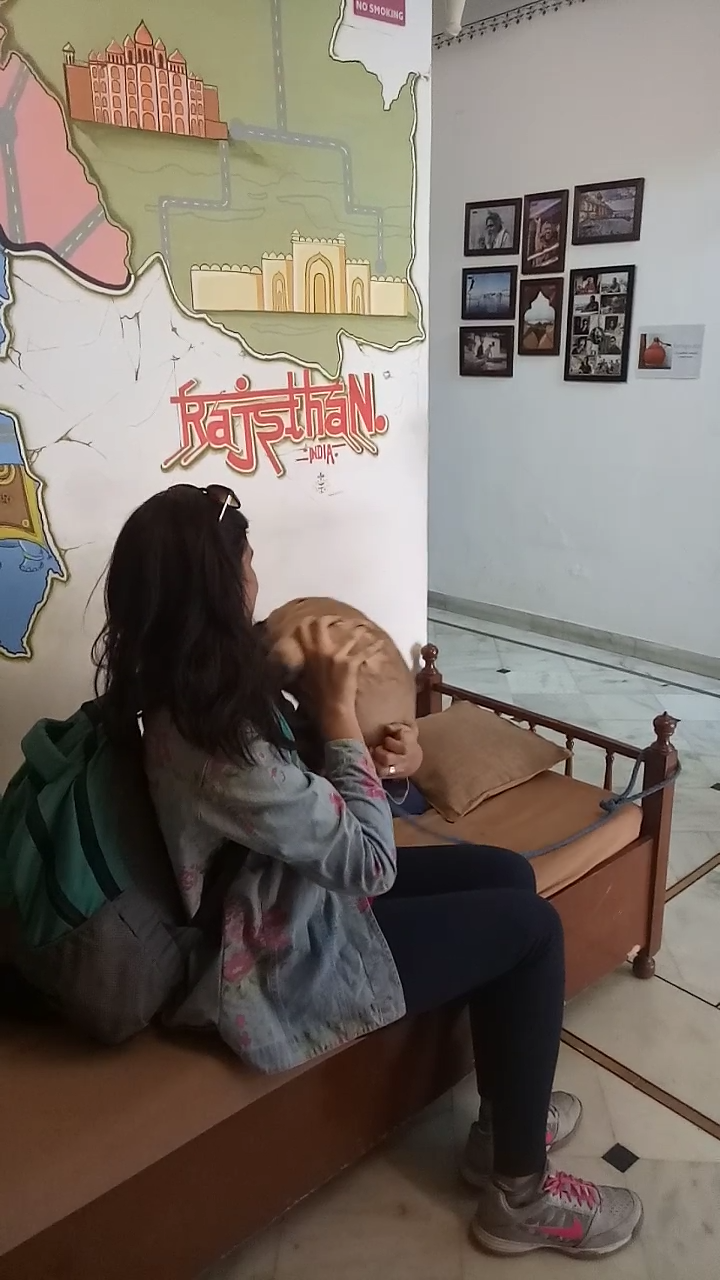 Unfortunately, today was the last day of my trip. I had a flight back home in the afternoon. I did not wish to come back. This 8 days had given me a lot. It is rightly said, "Travel is the best teacher ever". In this 8 days, I had learnt so much about life and general and also, about myself that noone else could have ever taught me. I fell in love with myself all over again. I felt as if I found an altogether new version of myself which I din't even know existed. I started my day greeting everyone at hostel and wishing them goodbye, form there I went to the Karni Mata temple and took a ropeway ride. Post that I had lunch and shopped souvenirs for friends and family and reached Udaipur Airport and within 5 hrs I was home with memories that would last forever. It was indeed a trip that changed my life, my tastebuds :p and so so so many things for better. Stay + Food + Miscellaneous + Flight = 5,800/-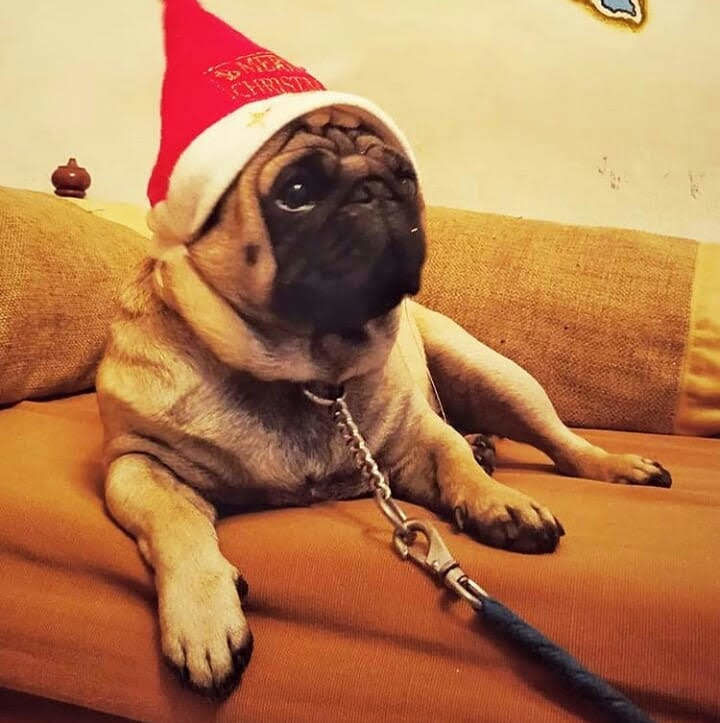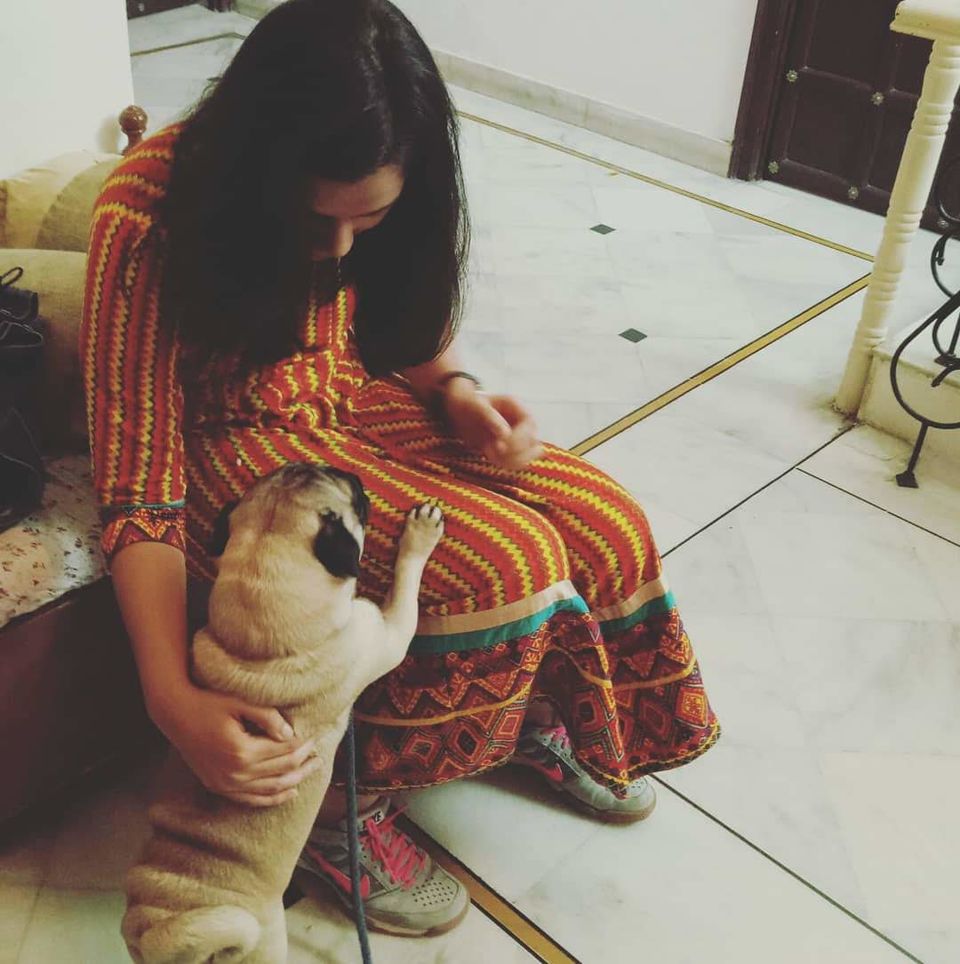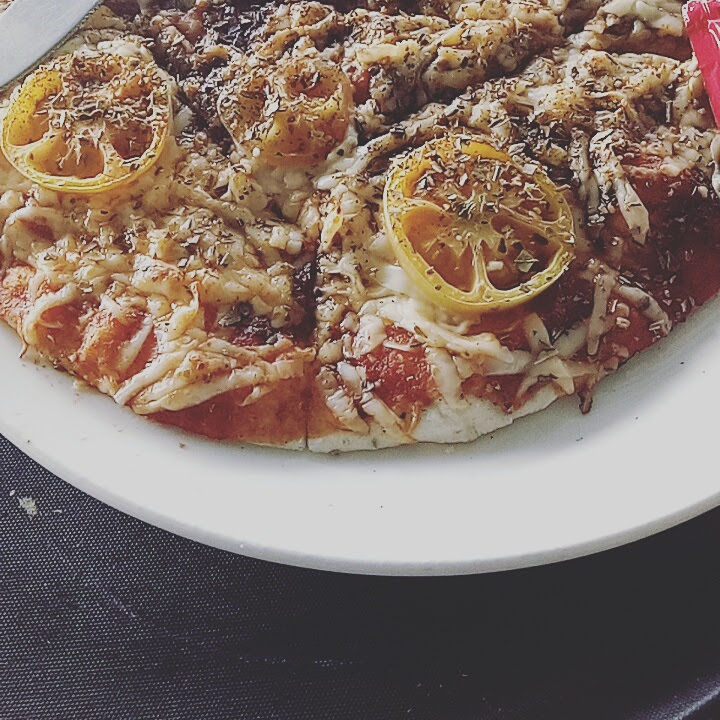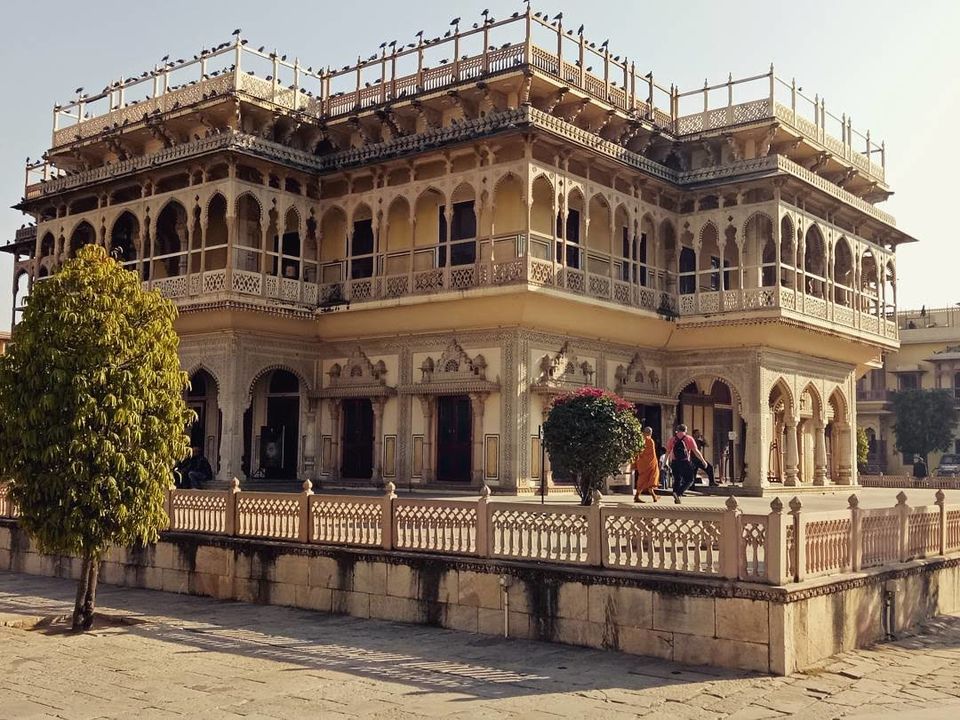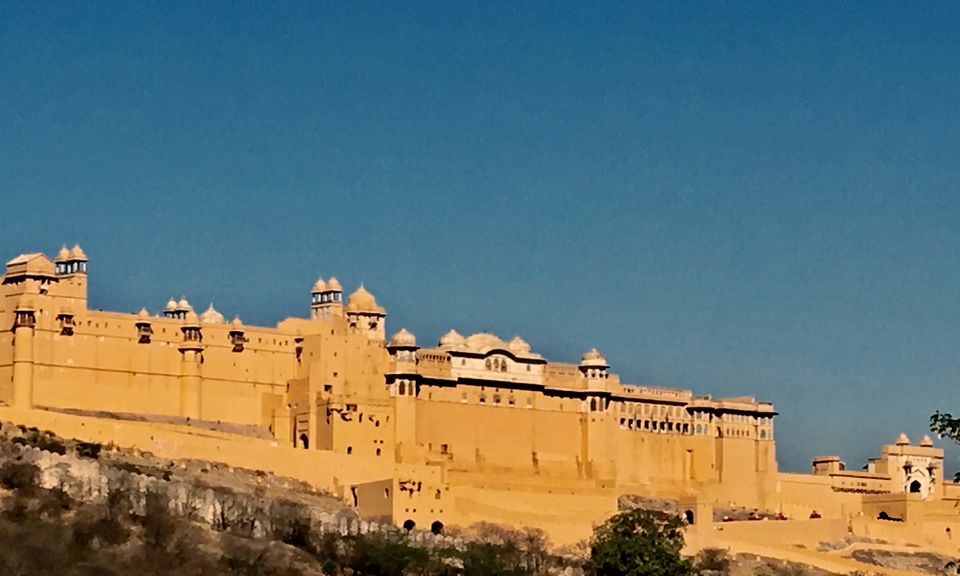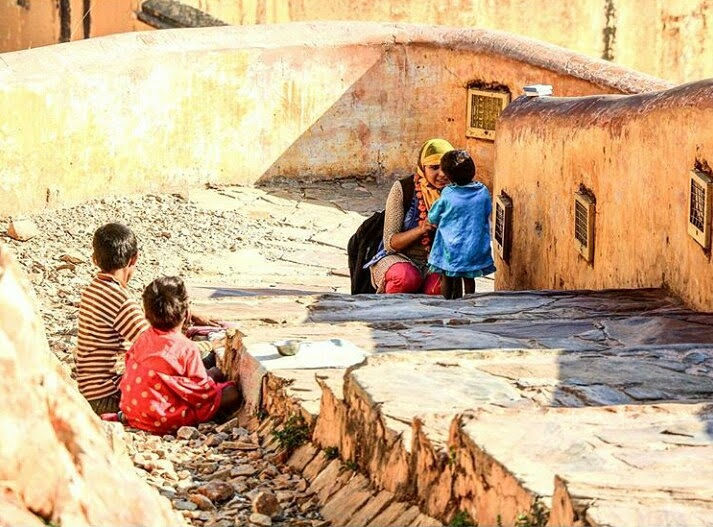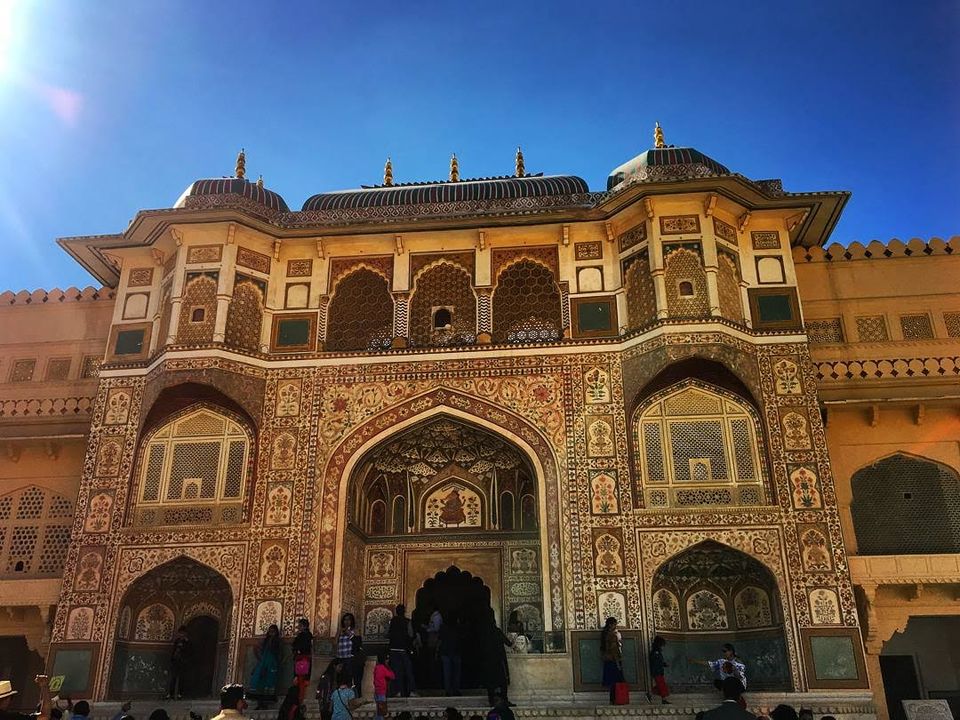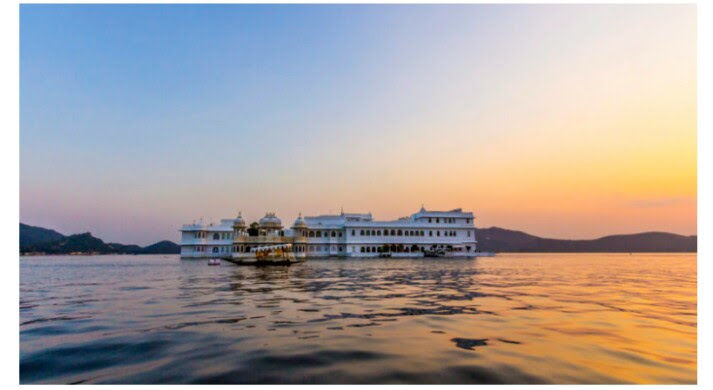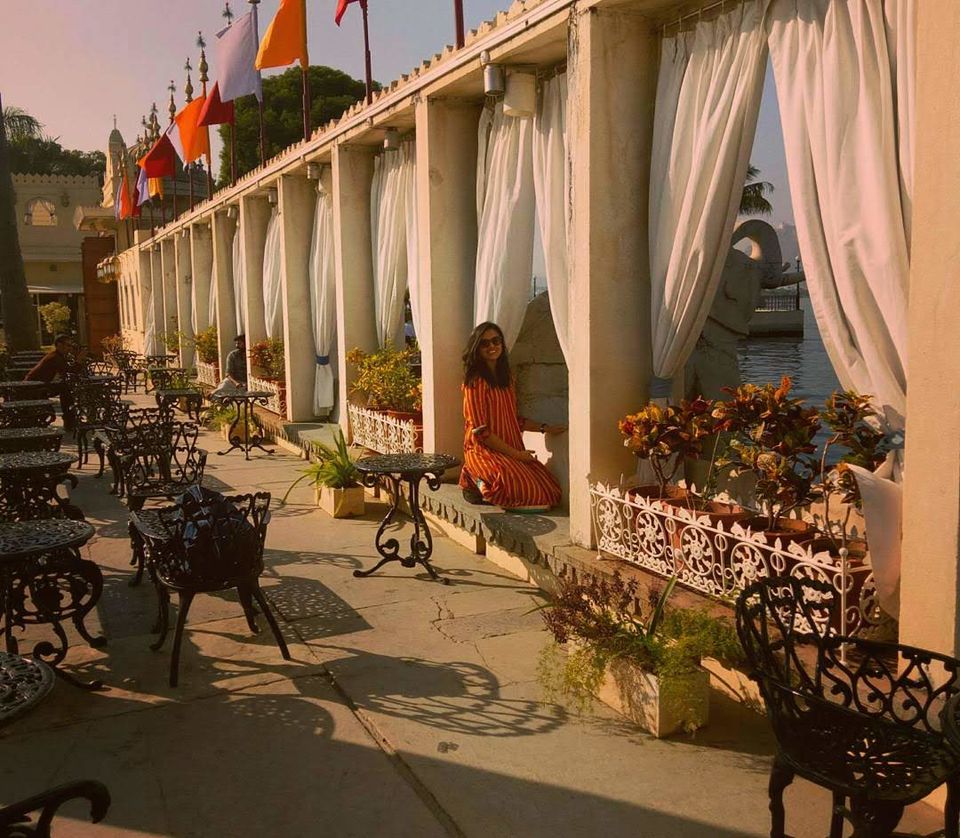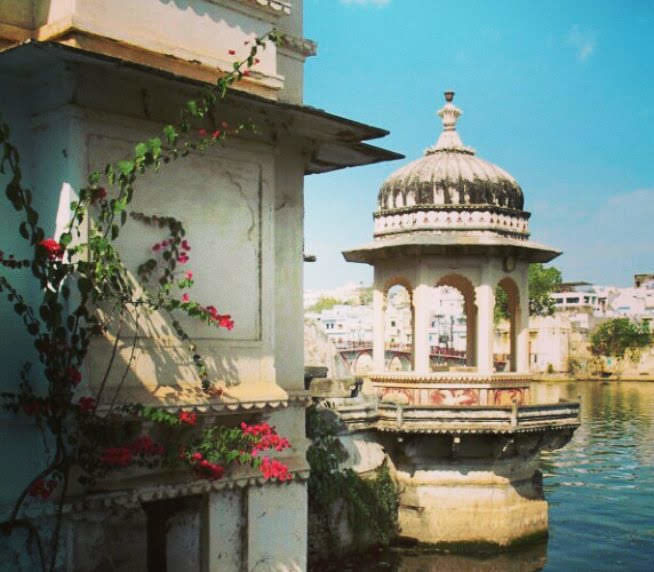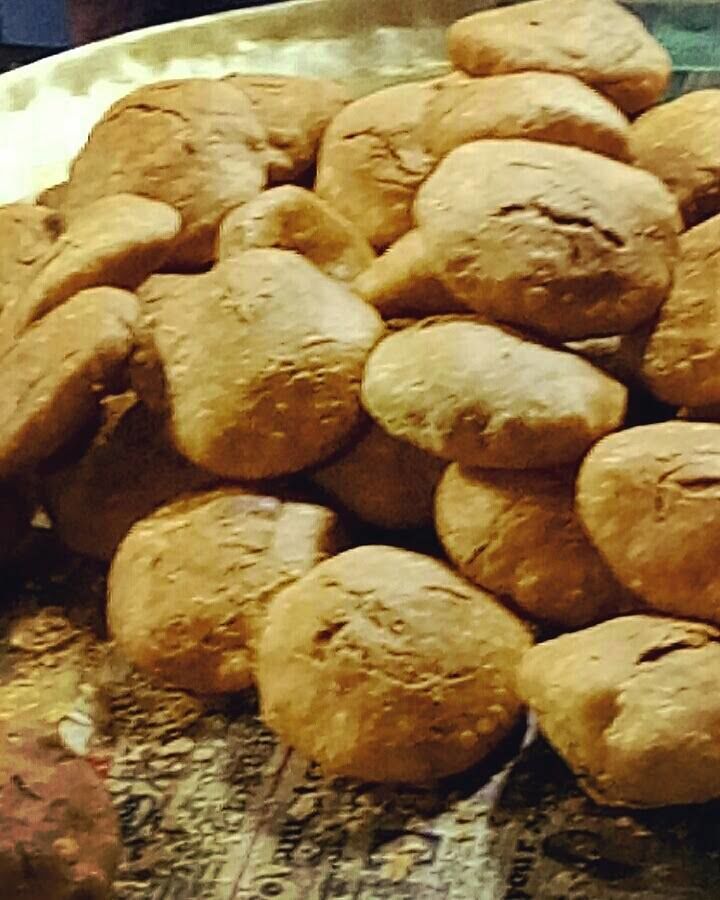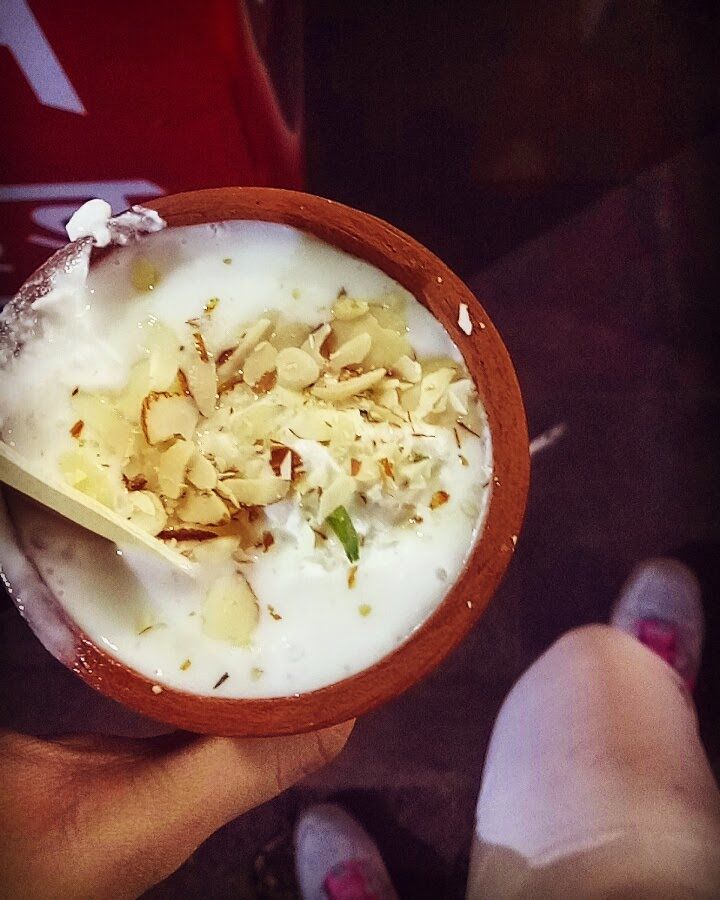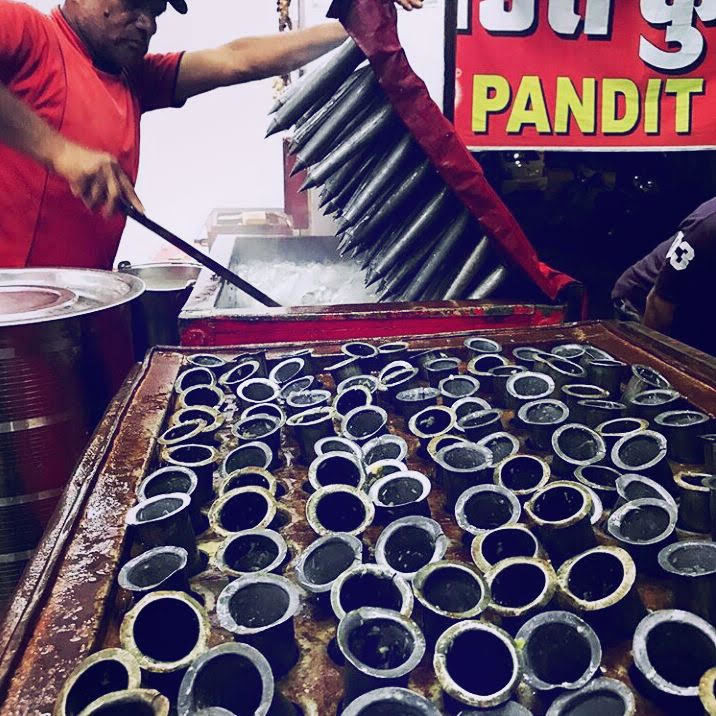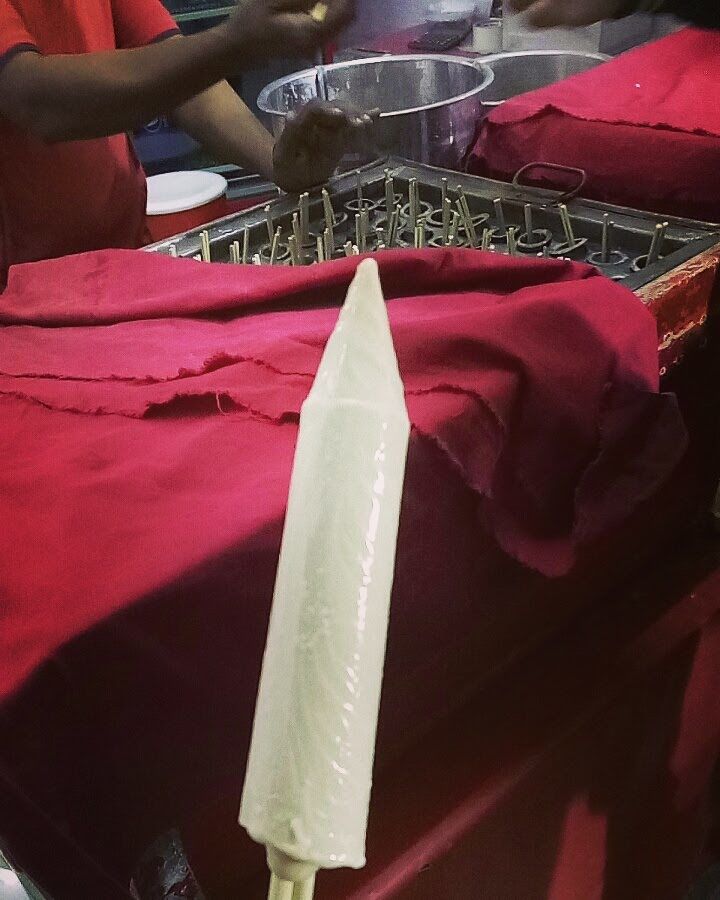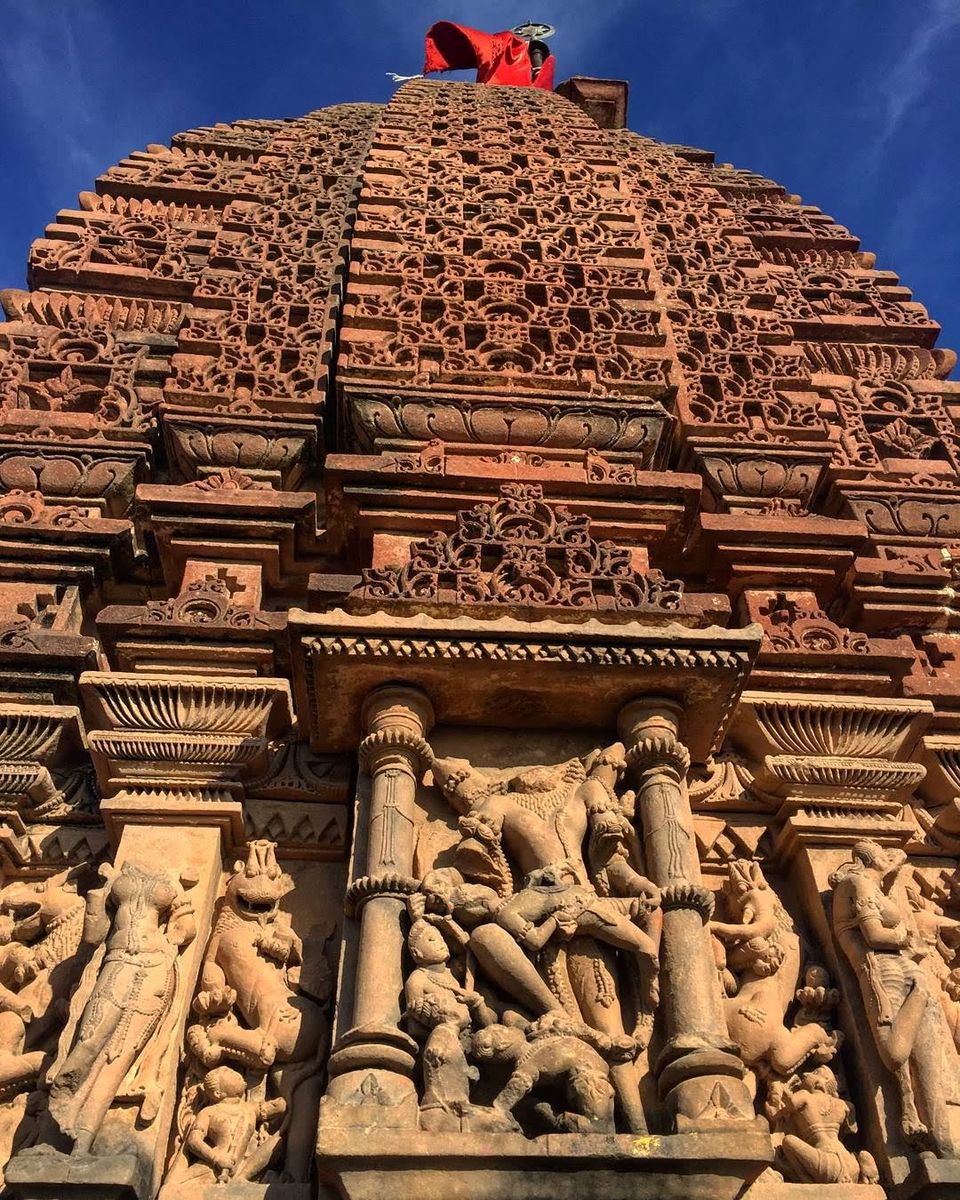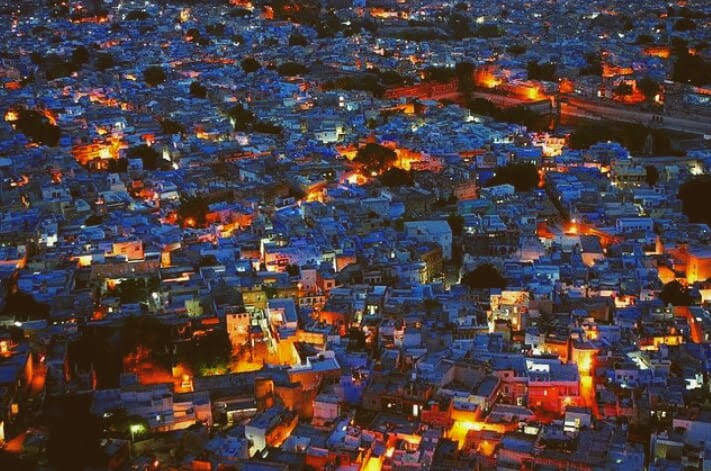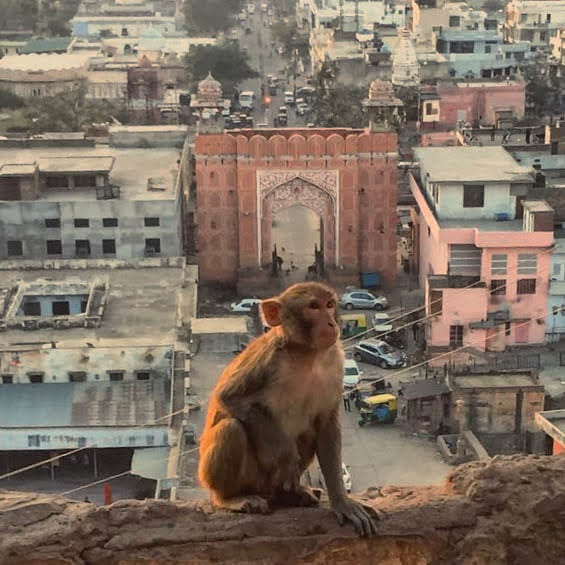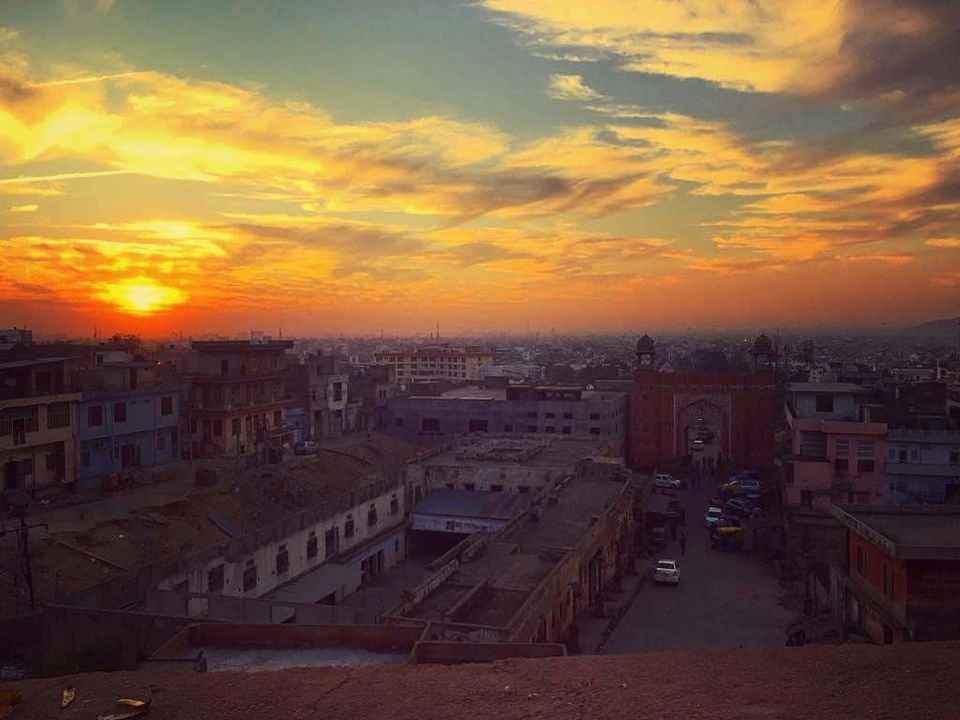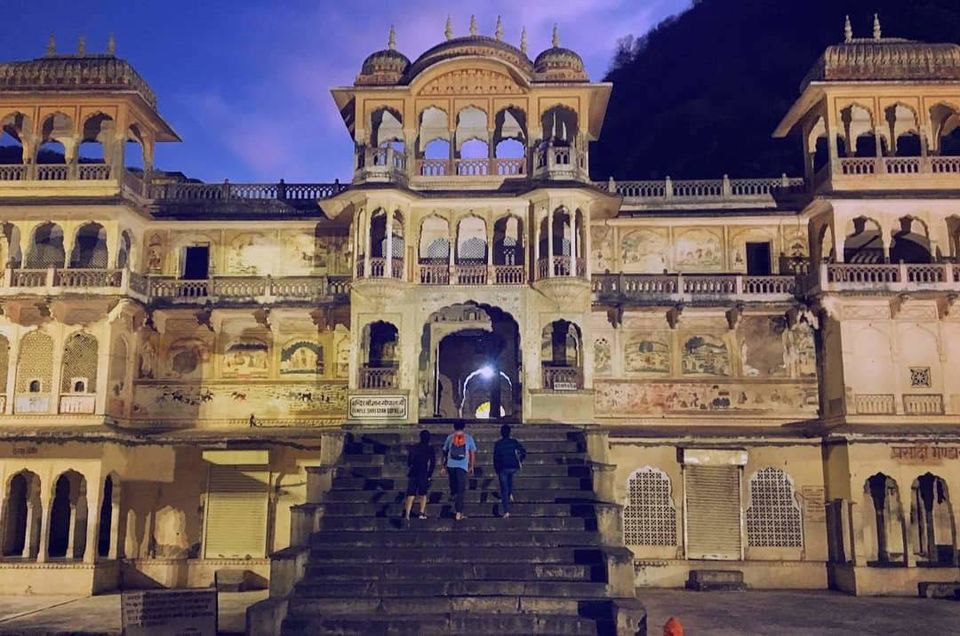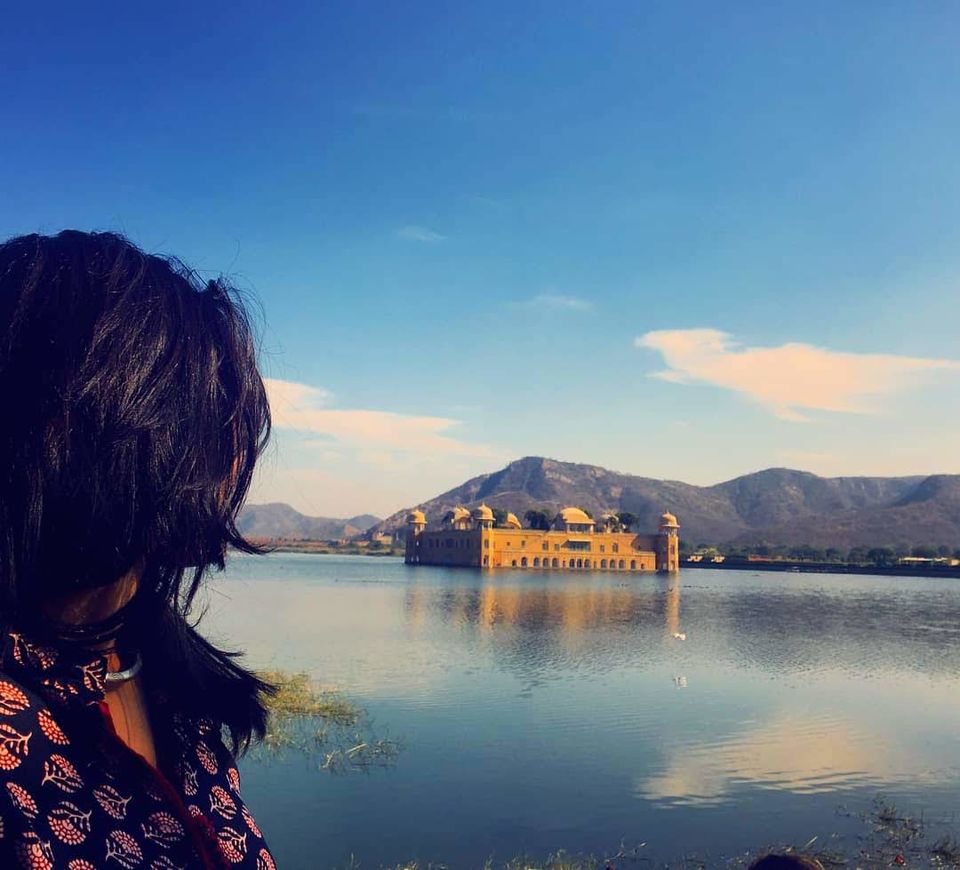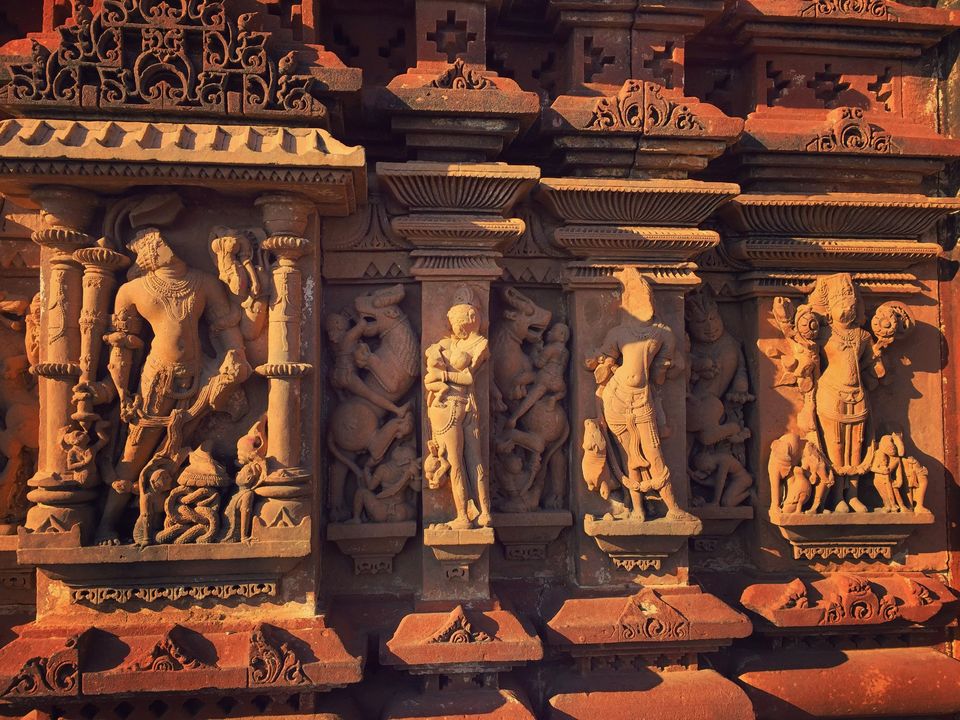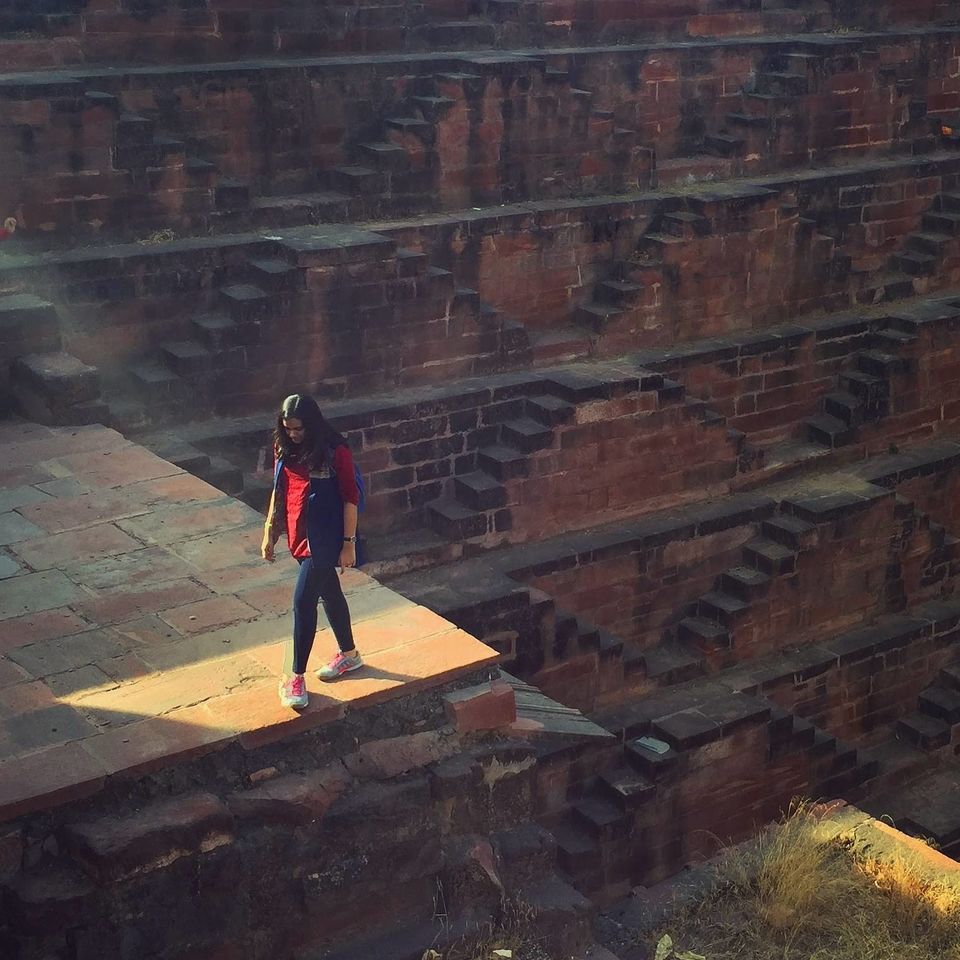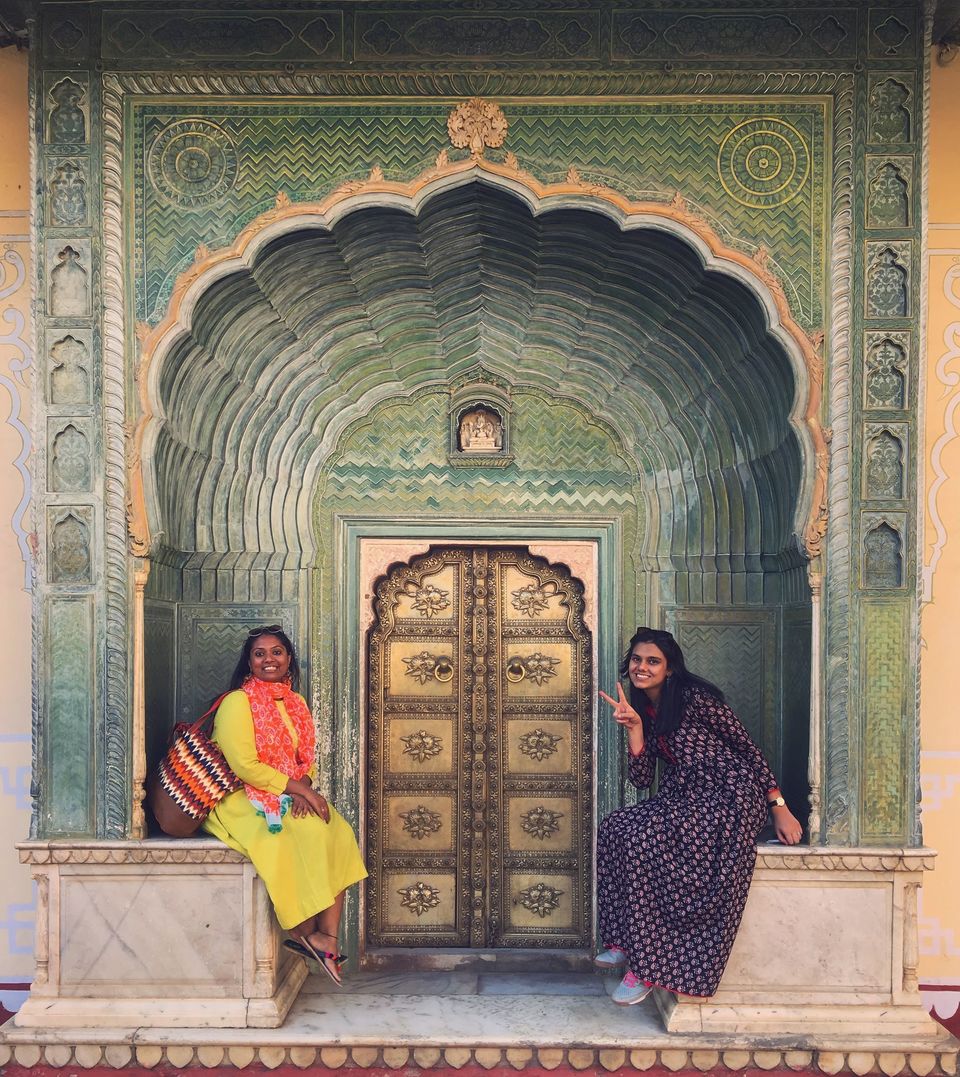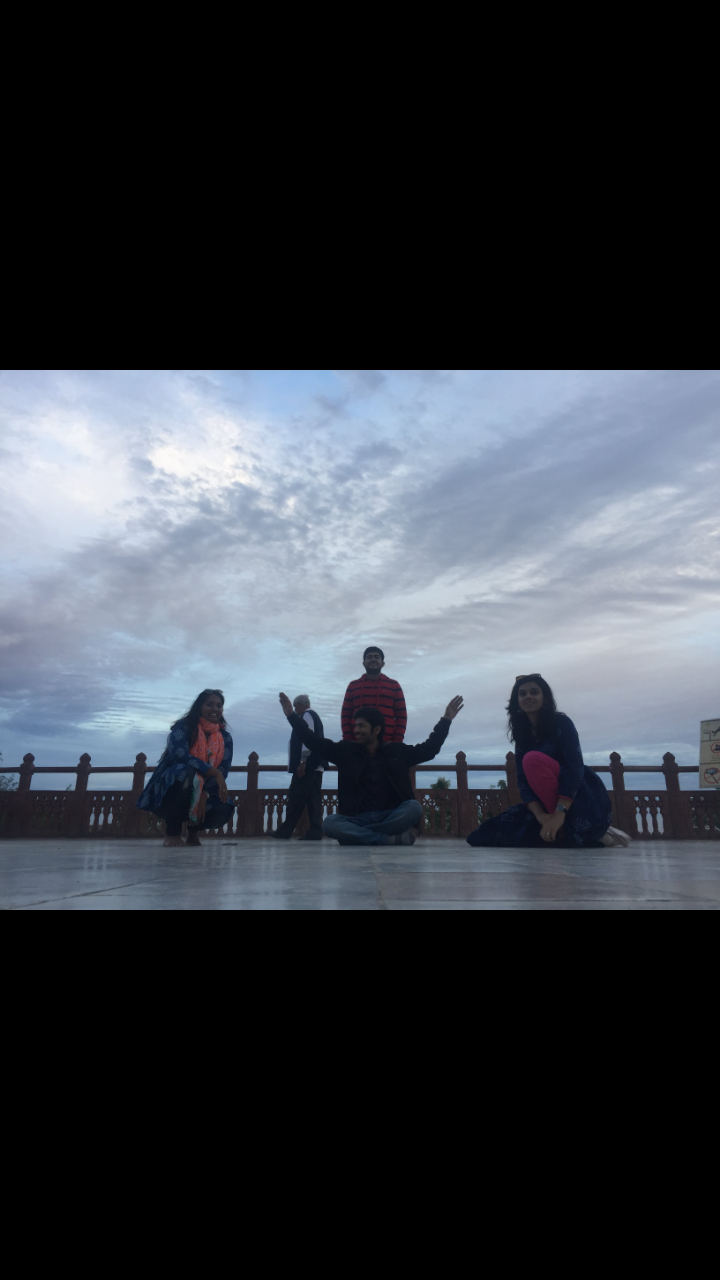 Here comes the first leg of my trip The Pink City of Jaipur, it was simply AMAZING!! Jaipur is one of the loveliest cities with few of the most warm - hearted people I've ever come across. I had booked my stay with Zostel Jaipur. I had come across zostel while going through some website, and I found the reviews and the pictures very appealing. It was then that i decided that zostel is going to be the place where I was going to stay. As it was my first time of staying at a hostel, I had my doubts and was really nervous as the days of my departure neared. My first stop was Jaipur and as soon as I reached zostel Jaipur, I was welcomed by their warm - hearted staff who guided me to my room. And as soon as I stepped into my room, all my doubts withered away. It so happened that one of my room mate was on her first solo trip as well and coincidentally, our itineraries were pretty much similar too. The common rooms in Zostel are always vibrant and full of like minded people. During my time at Zostel, I've made quite a few friends for life! I reached Jaipur around noon and on my first day, I visited the majestic Hawa Mahal and the local Jaipur markets. I spent rest of the evening playing games with and talking to fellow travellers at the hostel. Also, the food in Jaipur is something to die for! Their Kulhad Lassi is indeed one of the kind. Approximate Cost : Stay + Food + Miscellaneous = 2,500/-
I would like to conclude telling that, it was indeed a trip that introduced me to a better version of myself. It was simply the best birthday gift i've given to myself. Always remember, "We always regret the chances that we din't take" and just GO FOR IT!!
For more details you'll can follow me on instagram:
https://www.instagram.com/megha_908/