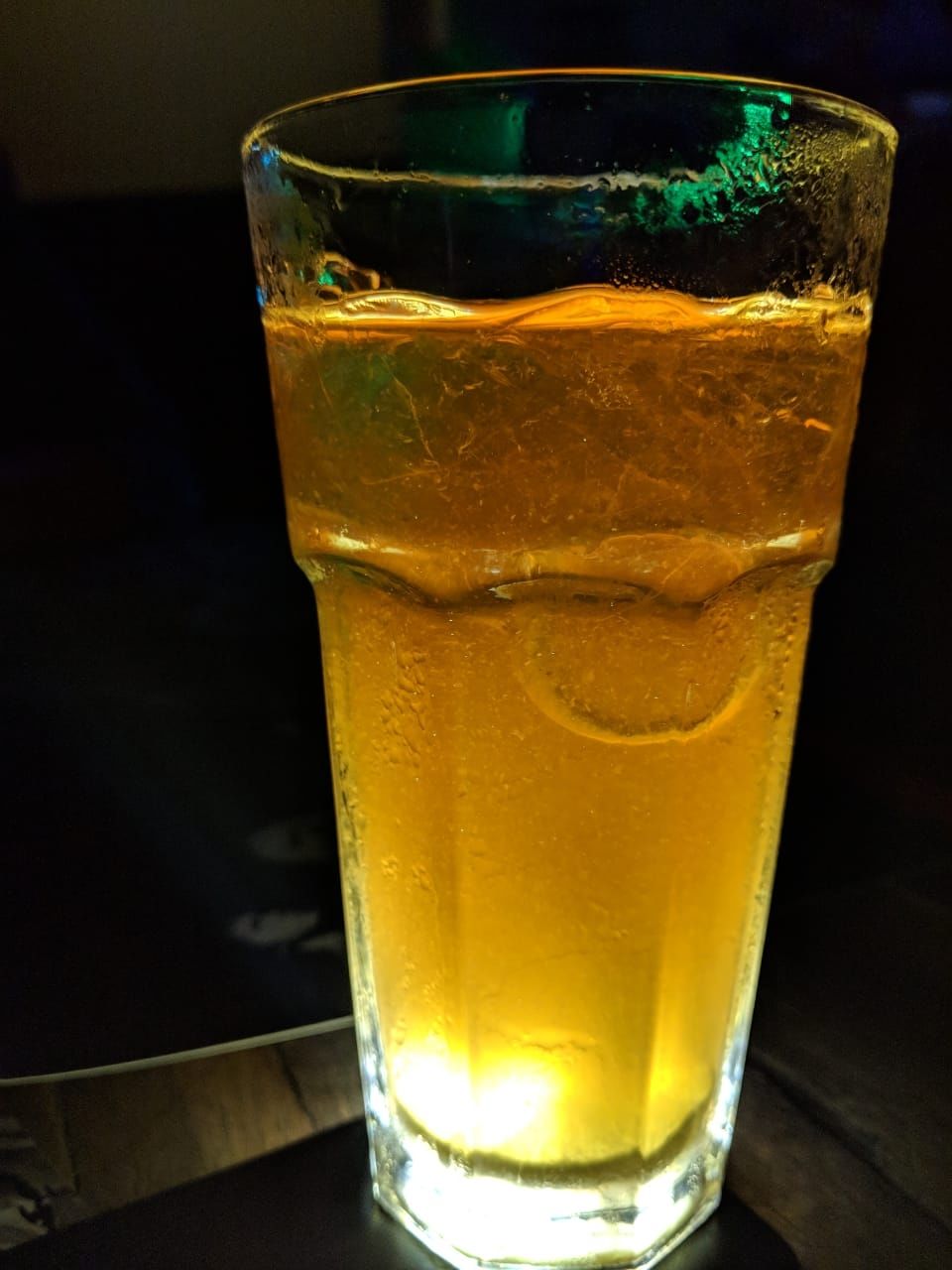 While everyone looks at Jaipur as the pink city, i thought of it as the same too when I was reading articles and looking at travel portals.
There's no doubt about the fact that the city's older areas and the heritage buildings are of the color we've all known of about the place,. But then there are different phases to it!
Jaipur is Pink during the day, and offers you the rest of the Colors just after the evenings begin!
As a traveller, I focused on "not just pink".
My trip began from Gwalior on Friday night.
I took a bus which was comfortable enough as it had sleeper berths and AC and was 7/10 clean (I suggest you carry your own blanket coz of obvious reasons). I reached Jaipur around 6 am and Sabse pehle had a Chai, coz The love for Rajasthan is eternal and the love for chai is unconditional!
Around 8.00 Am I went to the Hawa Mahal as it was close to where the bus dropped me and mornings are the best time to visit any monument. Although I reached a bit before time as the palace of winds opens at 9.00 Am. I waited for an hour around the palace, had some fruit chaat they serve in the market nearby, and came back at 0855. I was the first one to get the tickets to enter. The entry fee is nominal.
Benefits of visiting a monument in the early hours is there's not much crowd so you can spend good time knowing the place as well as roam around freely without a rush.
Many would say Hawa Mahal isn't a place worth visiting but I'd suggest if you like art and history and architecture, this place should be on your list.
It took me around an hour to cover the whole palace as I read every information and captured the moments, although if you visit it in a rush I think you can complete it in around 45 minutes but the place deserves your attention.
If you're not in a mood to go inside the palace and just the outer part is enough for you then I'll suggest you the Tattoo Cafe which is situated just opposite to the Hawa Mahal, a rooftop cafe serves you good food and a good view of the Building!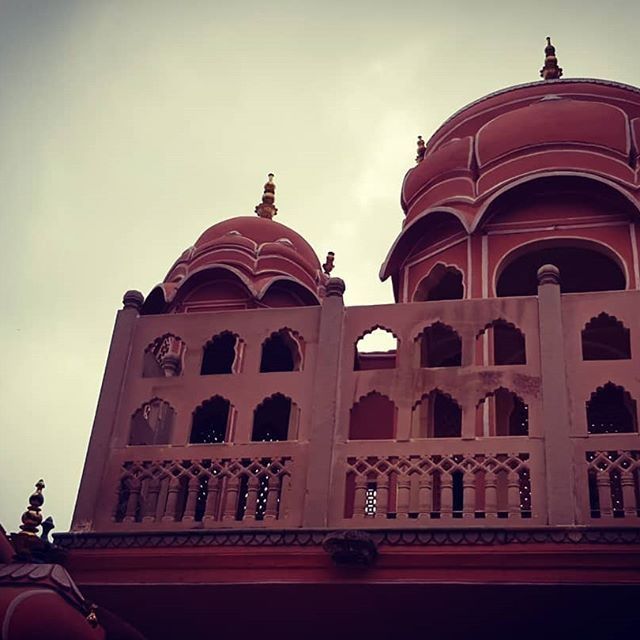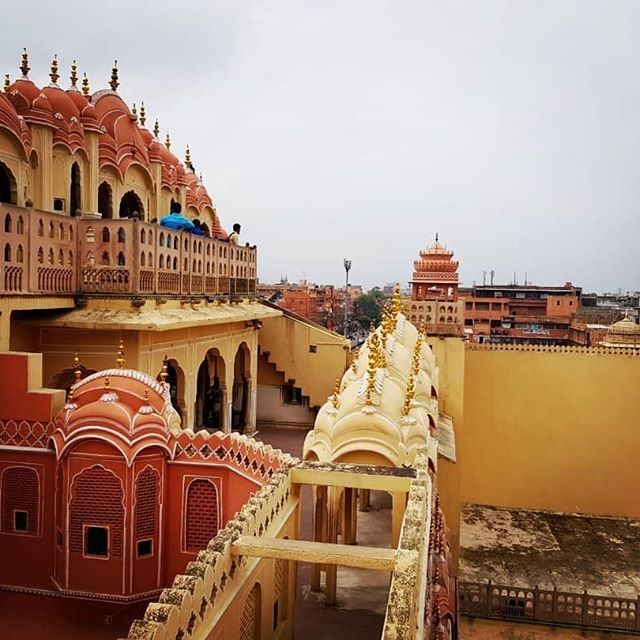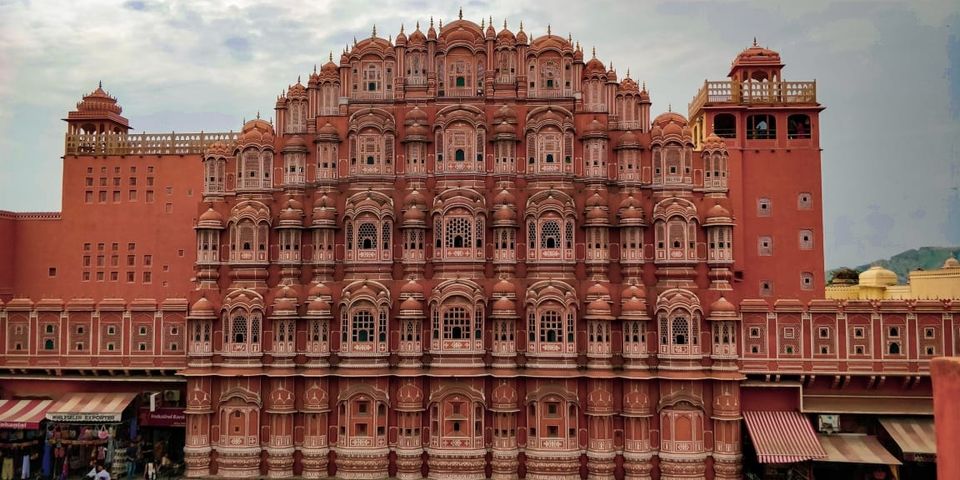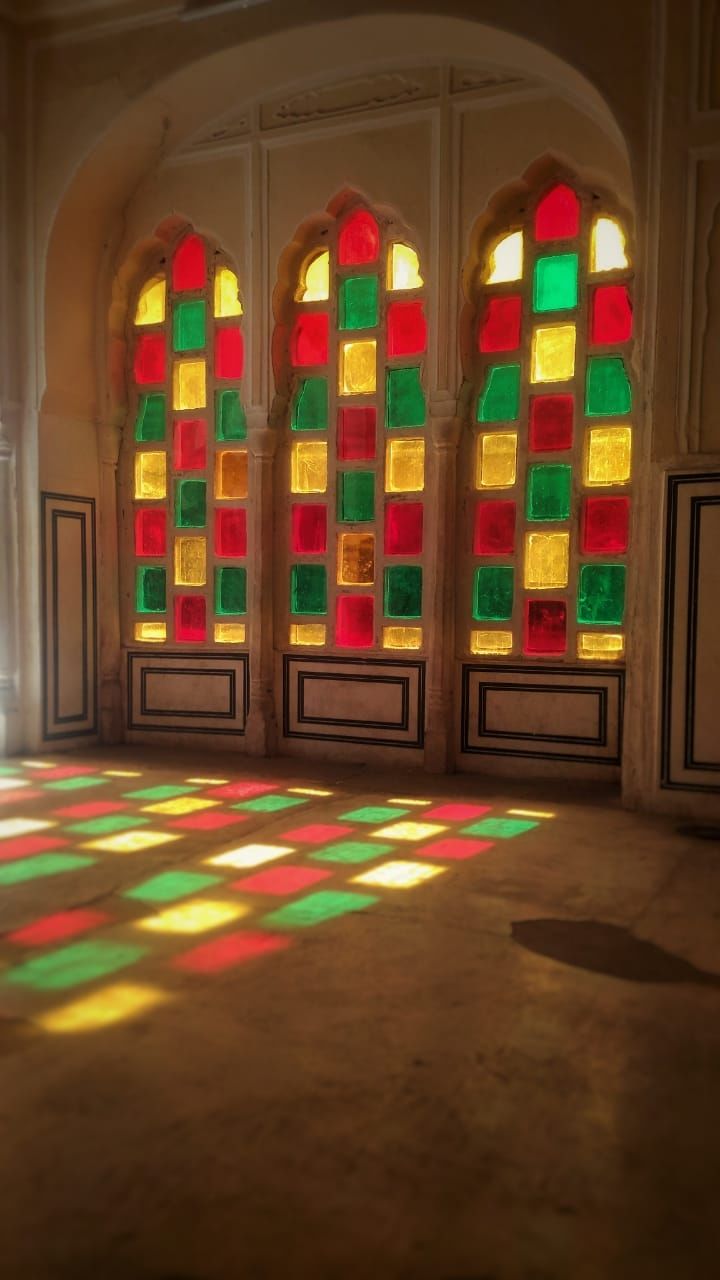 I consider myself fortunate enough as I have some friends who live in Jaipur, and if you're a traveller, you know a local is the best guide. So after my visit to Hawa Mahal, I headed to Indian Coffee House near MG road for some good south indian breakfast and even better conversation with a friend!
If you're in Jaipur there are a few places that serve you good breakfast and this ICH was one of them! The cheese omelette, the Idli/Vada Sambhar and the Dosas are reli(sh)able along with the filter Kaapi (coffee). I would not recommend any non-vegetarian dish at the place. Rajasthan has better places for that.
Now, as a tourist, during the day time one can visit the City Palace, The Albert Hall Museum, the Jaigarh fort and the Nahargarh and Amer fort as these are some of the major attractions in Jaipur. But, as I said as a tourist one would visit this!
So we headed to some instagrammable places in Jaipur, first one of which was the Patrika Gate. The place is located on the JLN road and holds a significant spot in the history of Jaipur. This gate is the ninth gate of Jaipur and acts as a North-South Corridor. With magnificent architecture and beautiful surroundings, this place can be an add on to your trip if you are not looking for conventional things in Jaipur.
It was already lunch time and Rajasthan is a Paradise when it comes to food, although this was my seventh visit to the state but this place always has something new!
I had in mind I'd be going in for the conventional Rajasthani food for lunch but the fellow mate took me to a fast food joint named GVD. We had a sandwich and a GVD-special Pattie along with a cold coffee and believe me, it was delicious. If you're around WTP then do give it a visit! Your tastebuds will feel good.
After the lunch, we went to the mall for some shopping (don't judge me, we did just coz we had nothing to do) Well I'll skip the mall part. Here's a suggestion, if you're up for shopping, you can visit Gaurav Tower if at all you're okay with more options in less price.
After the mall, we realised it was early evening and this is when Jaipur turns colourful!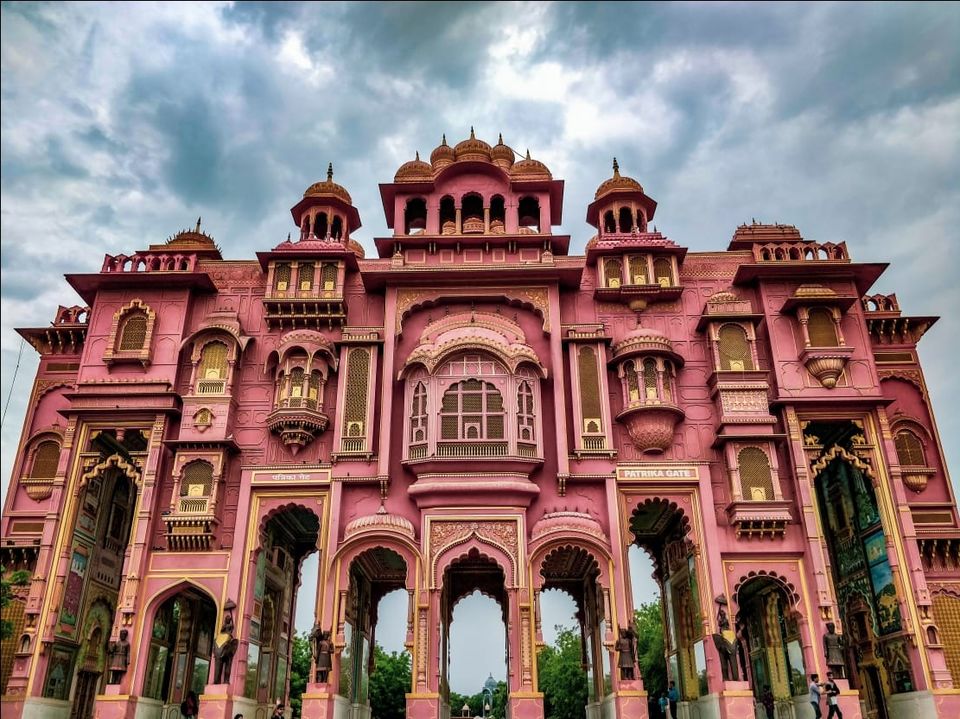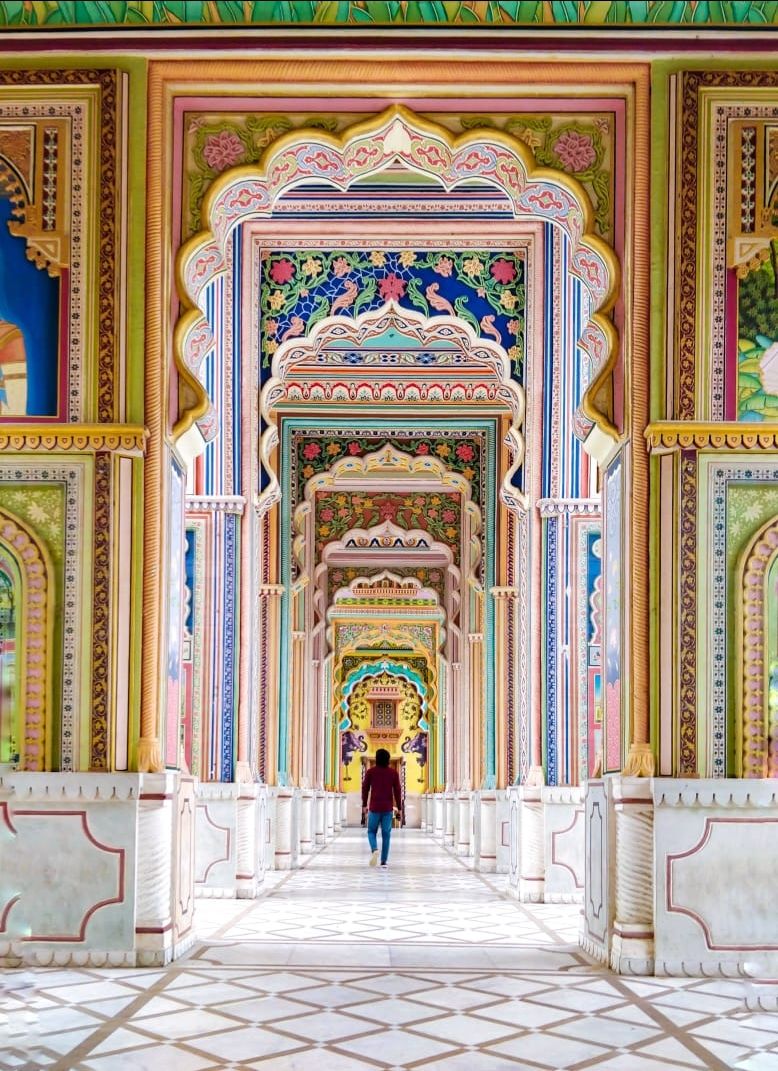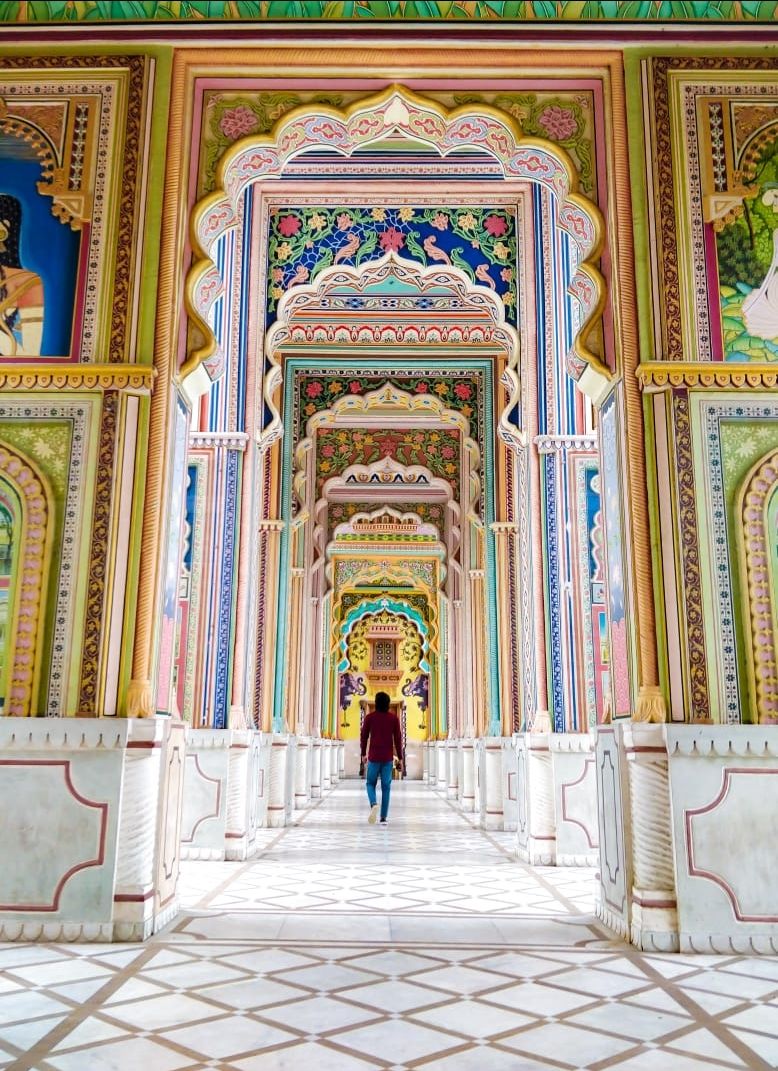 It was Saturday, we were three and we chose to go to a pub named 100% Rock. The pub serves you with good ambiance, great food and some considerable offers on Alcohol, especially beer and LIITs. The place is a decent option to eat, drink and dance.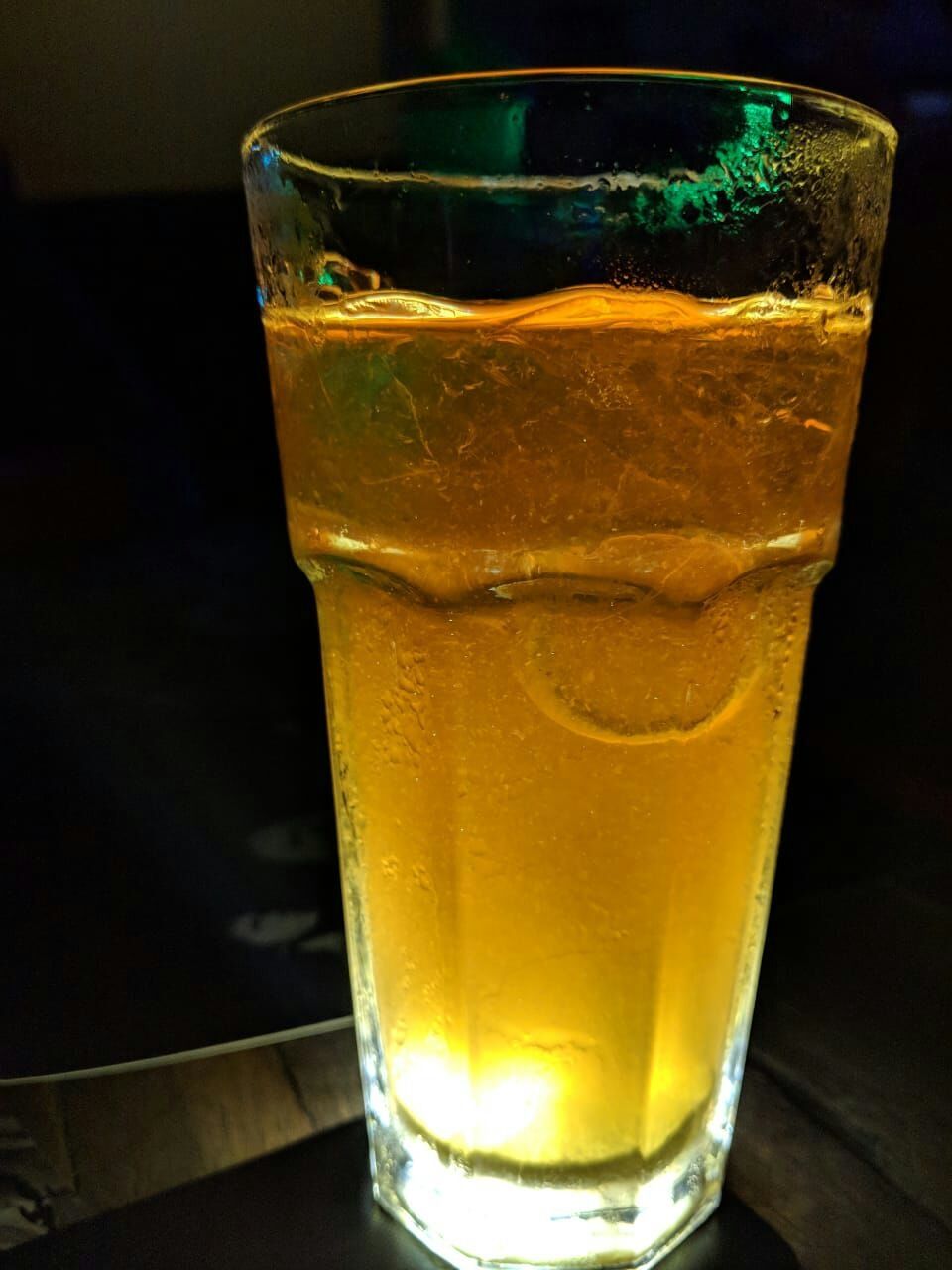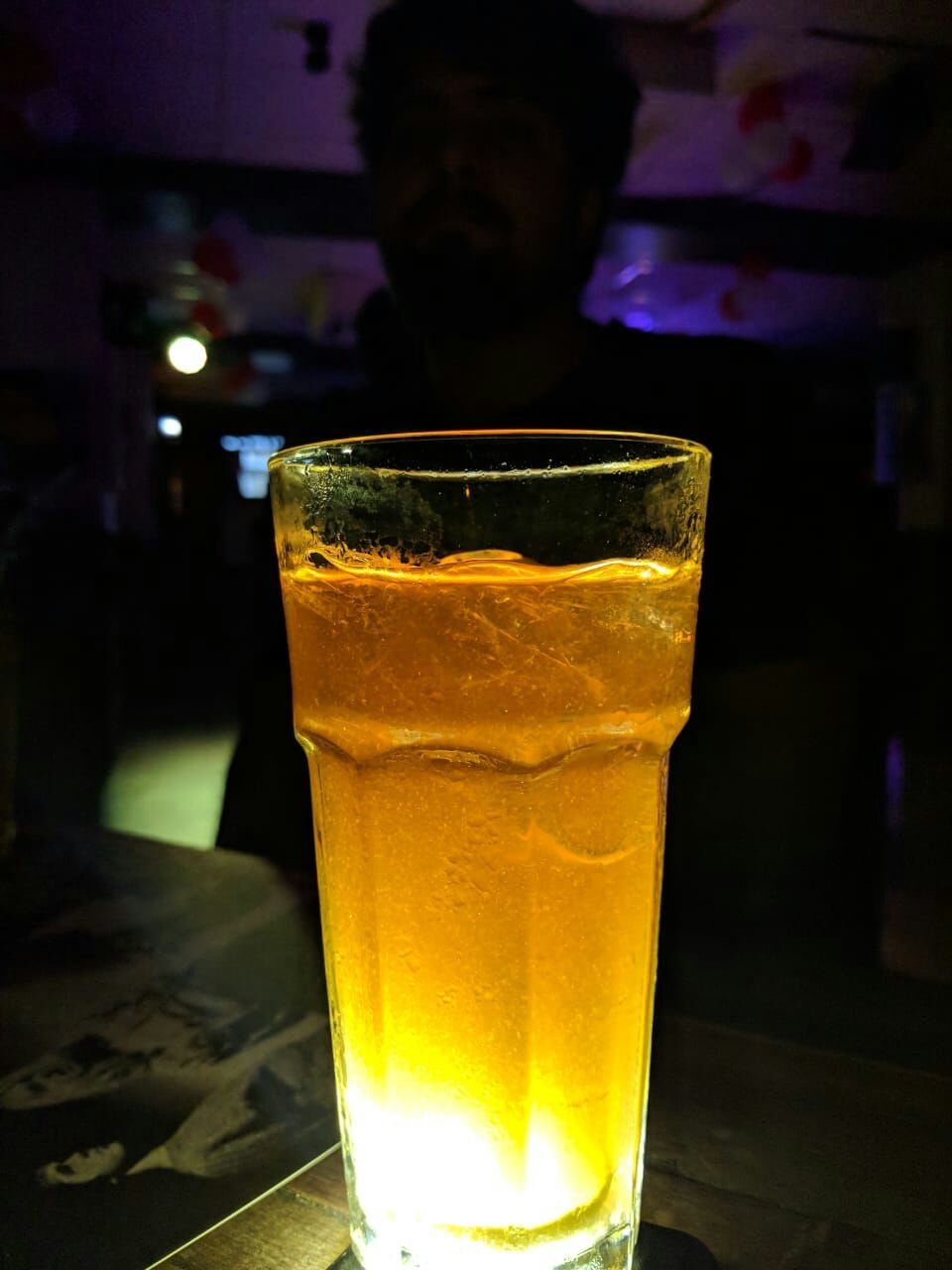 After getting out around 20:00 hours, we chose to head next to go to the Albert Hall Museum. The museum closes for the tourists around 17:00 hours which was one benefit of visiting the place at night. No crowd, no interruptions, good captures.
Jaipur looks even more beautiful in the late hours and the early hours.
If you're in Jaipur for more than a day. Hire a ride. I borrowed one from a friend and I'm grateful much.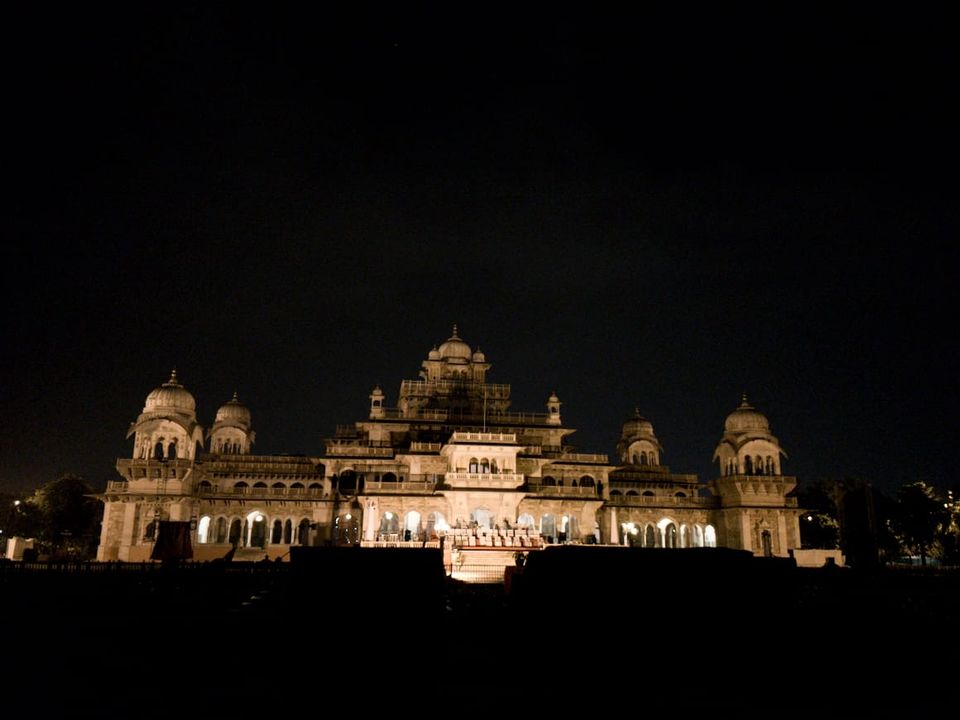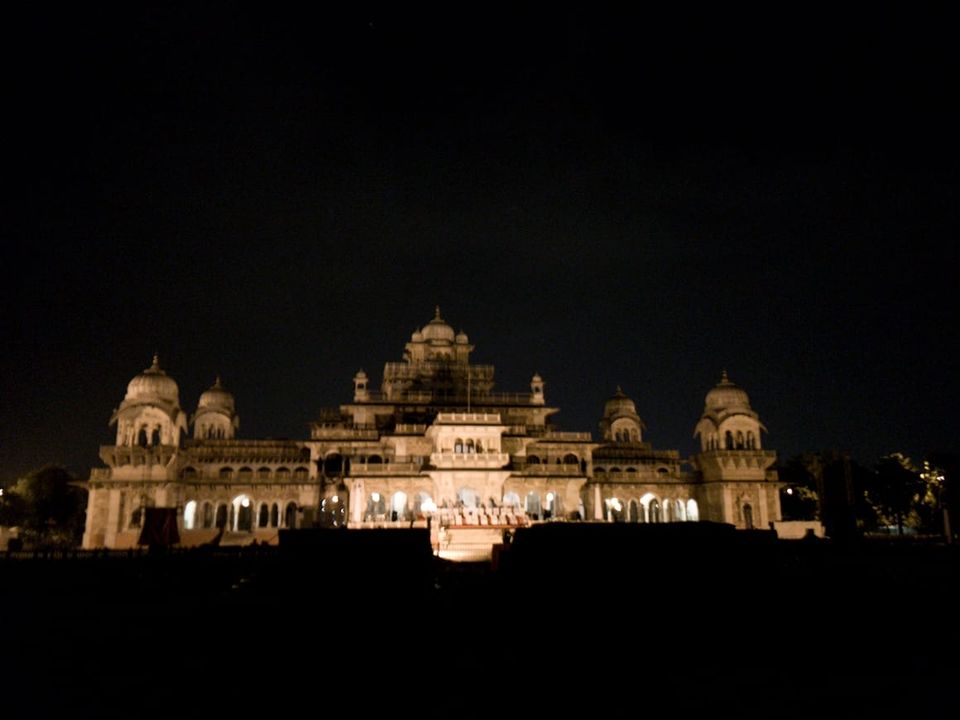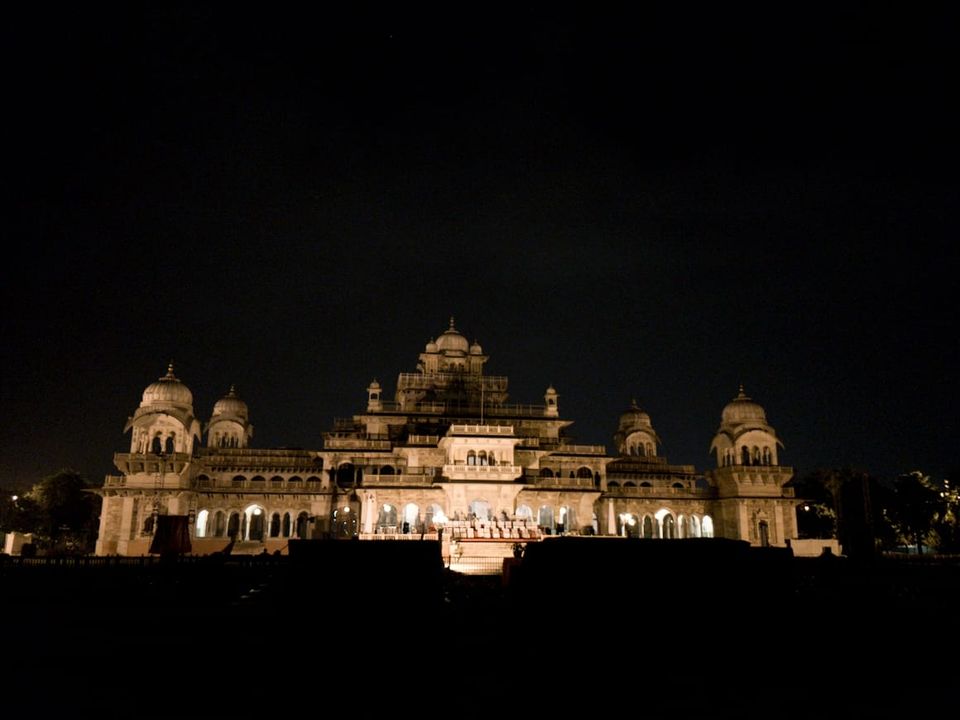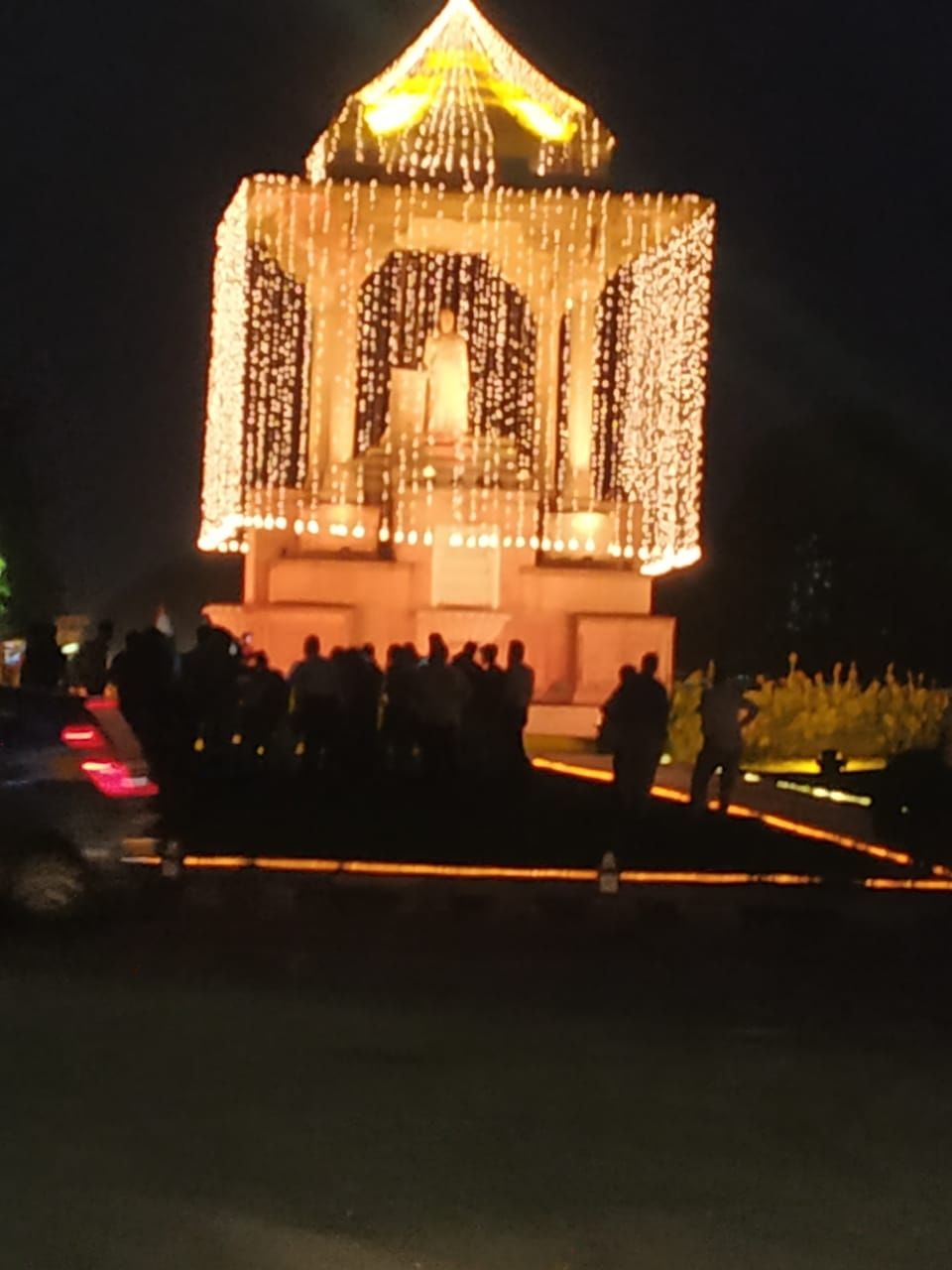 The day was over by now, but the night had just begun, we headed to another bistro named BEERLICIOUS. If you take my opinion, the place was okayish. The Ambiance was good, I would not recommend keeping this place as your dinner option as the food was just close to average. They sure had a bunch of options and offers on drinks so that was a filler there, rest good music was playing (live) which kinda made up for the food part. All in all, 7/10 to BEERLICIOUS.
The night doesn't end here! It was one of a kind that night. The Lunar eclipse was taking place and that too A super Blood moon.
To capture this one, we went to a friend's terrace and stayed there from 2300 to around 0300 hours, awestruck!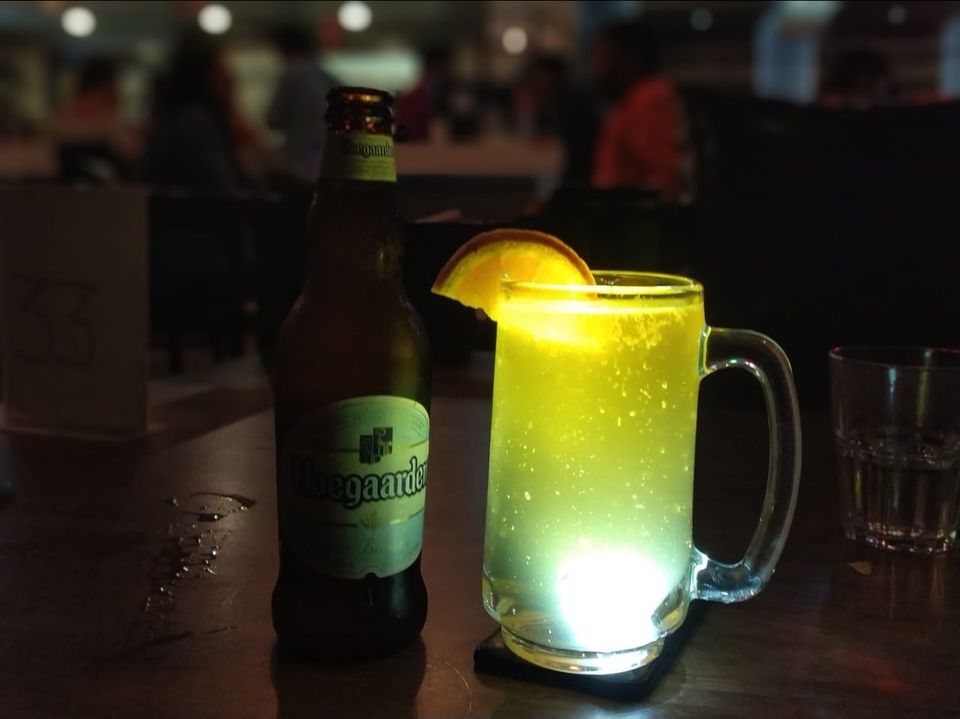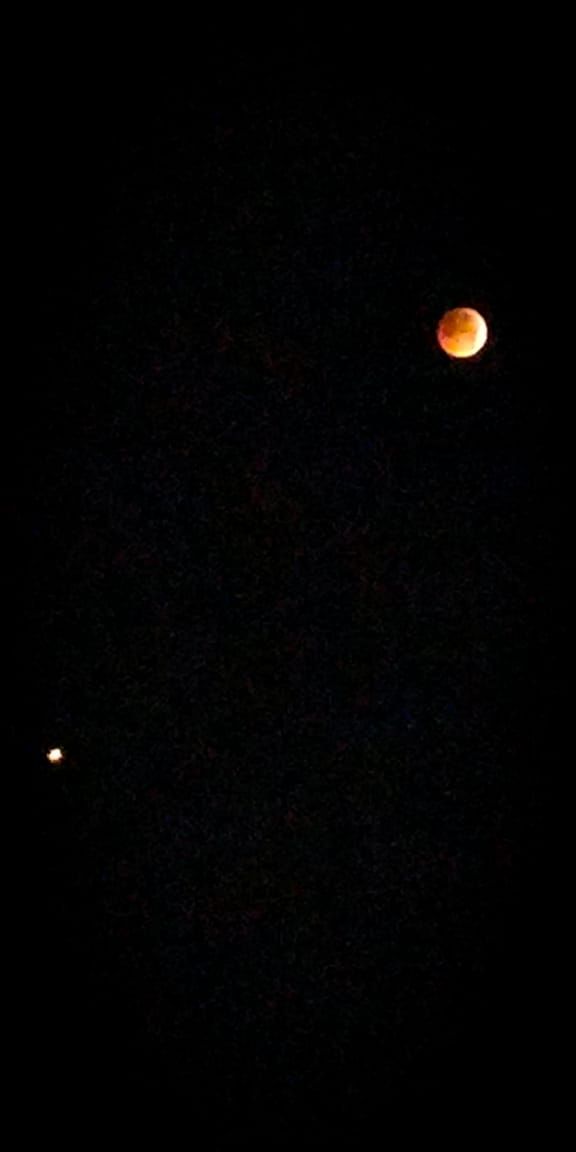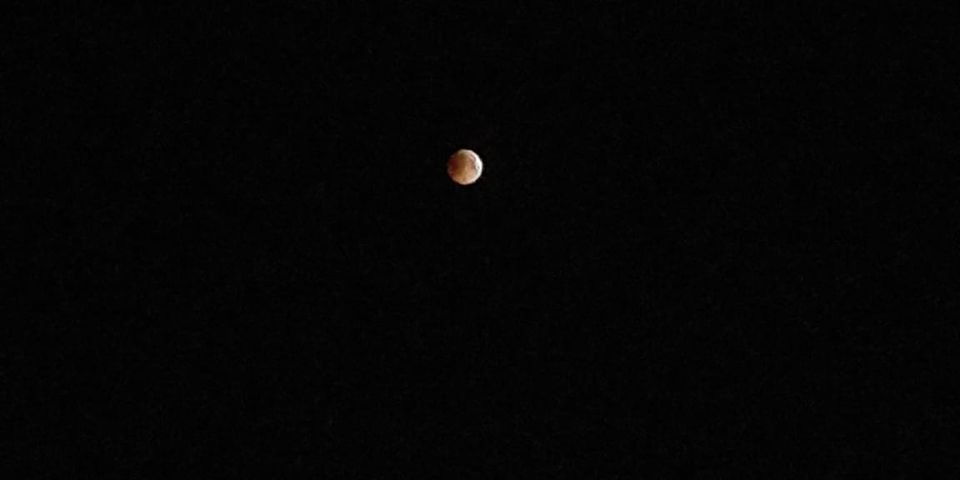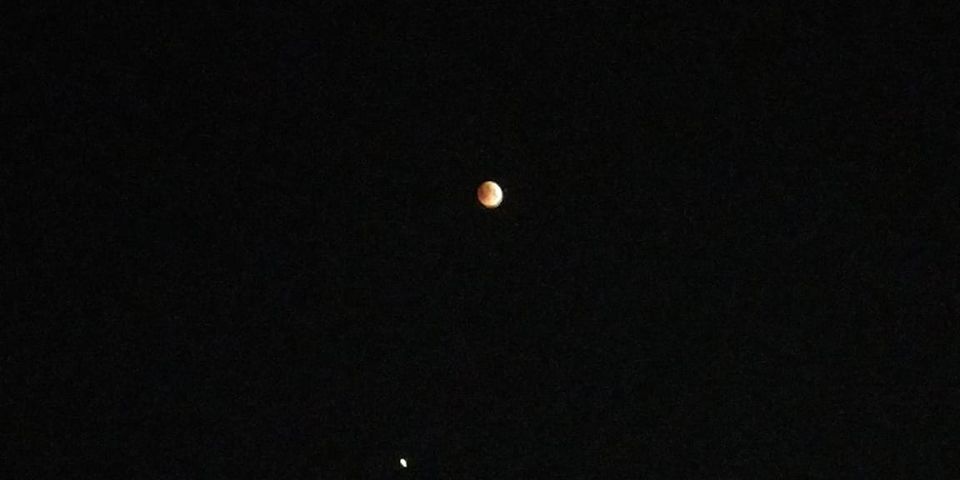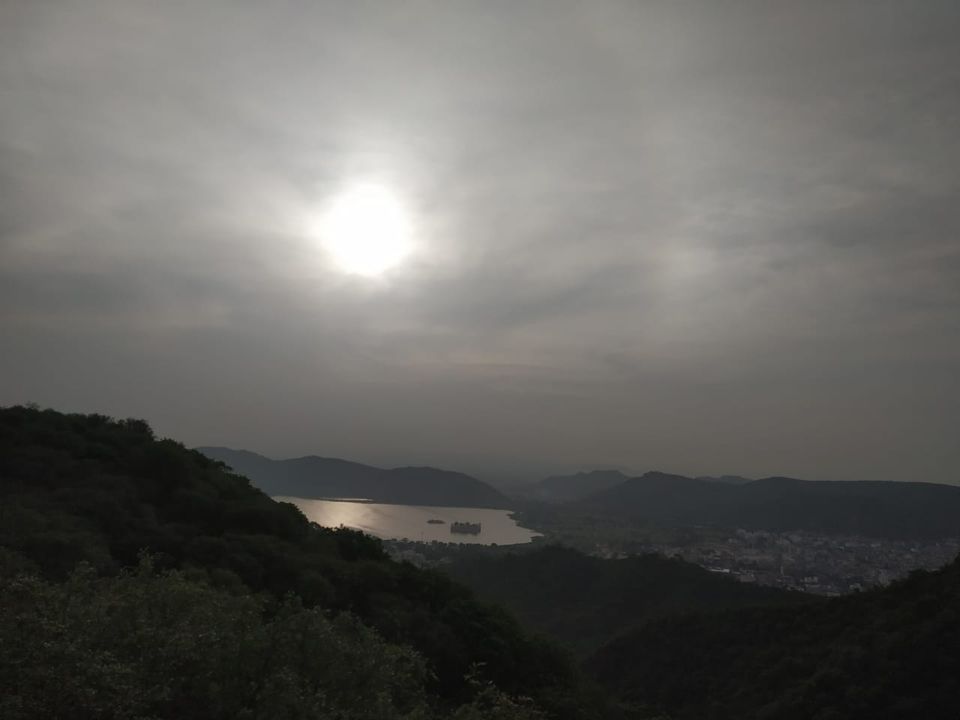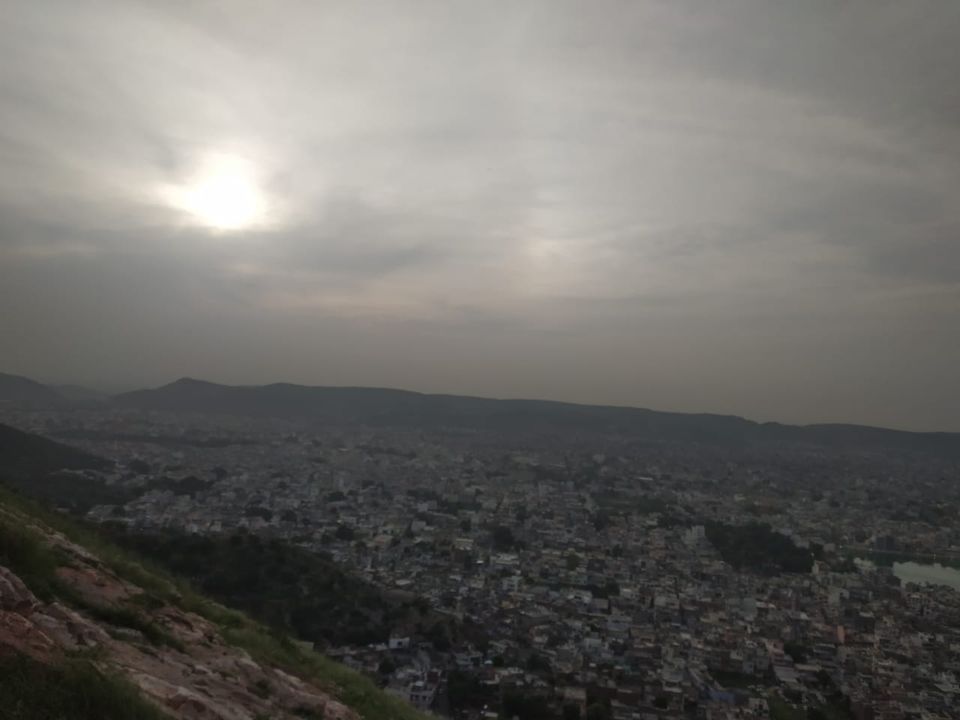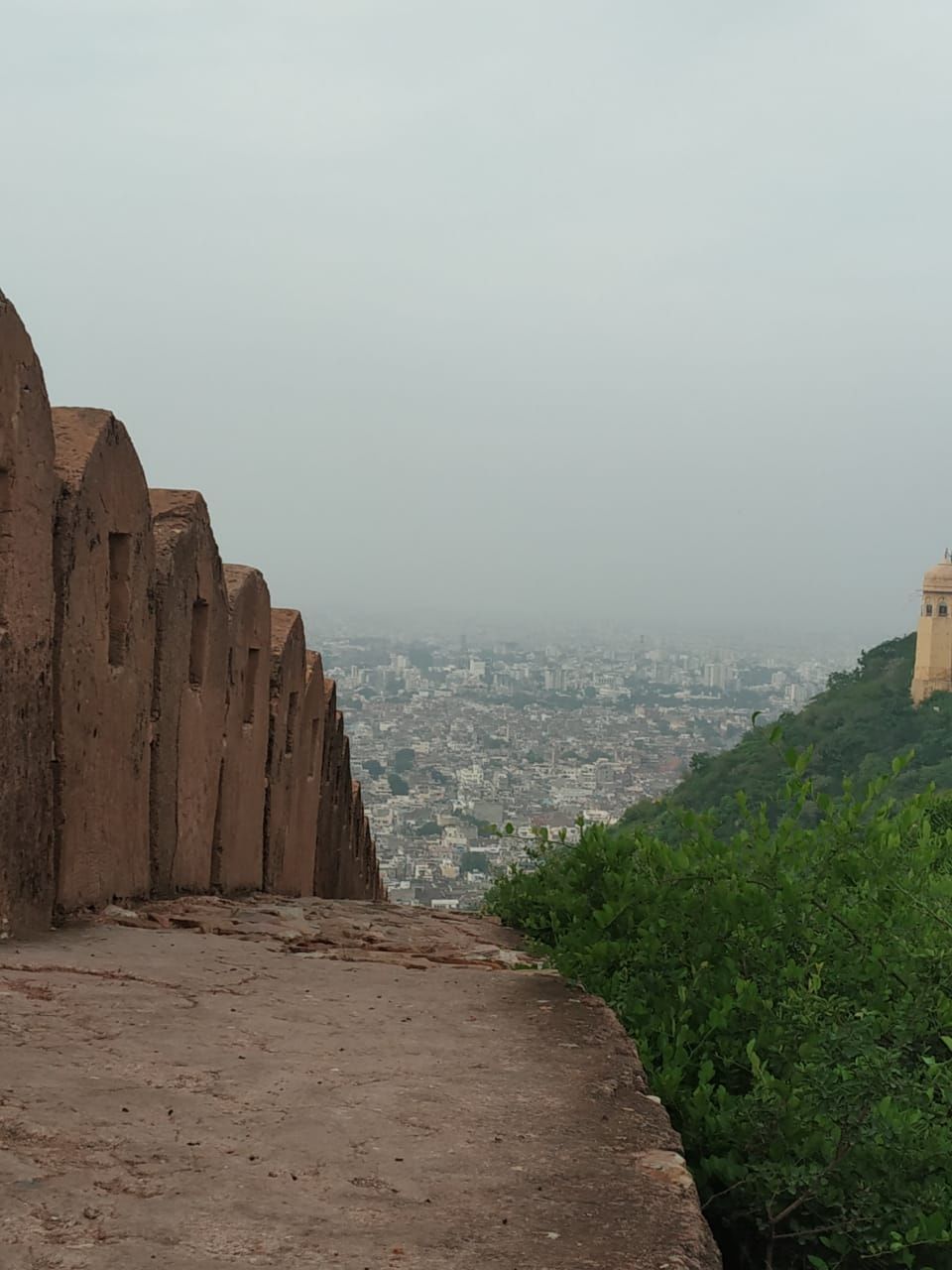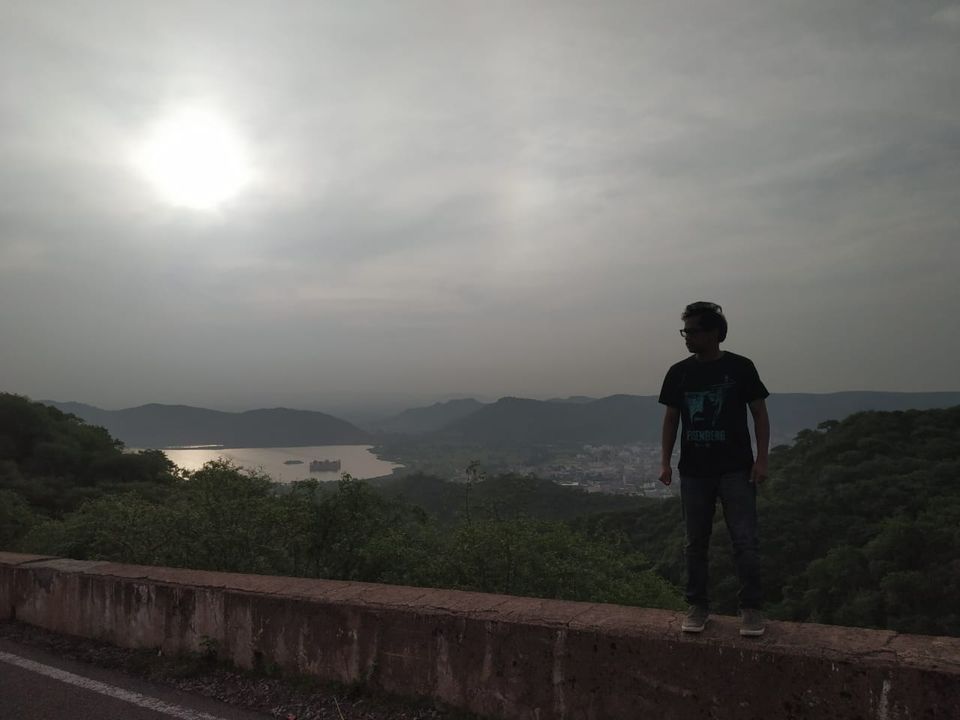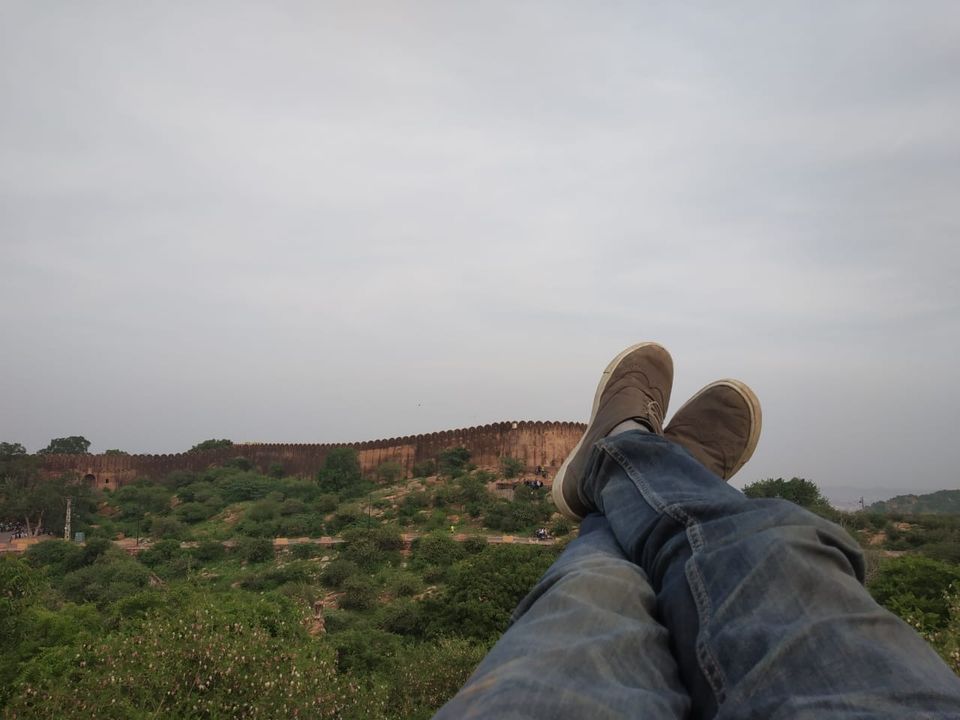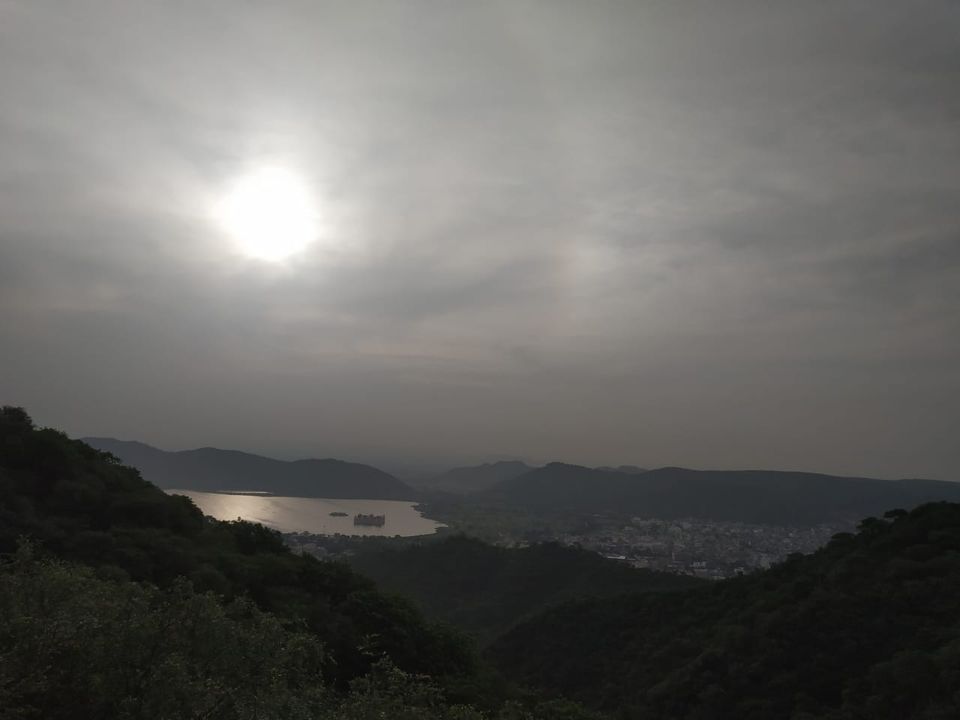 It was already dawn, and we were high on happiness, traveling, and spirits (a little pun here) and this is when we decided we should visit Nahargarh for the Sunrise Captures.
Note : Never go full retard.
So, three of us left for the fort, on an Activa. One can book a cab if they're filthy rich but I'll again suggest hiring a ride.
We reached the top before sunrise and did a short hike to reach the sunrise point. The view was refreshing and the chirping of birds was soothing. Good decision it was.
Remember I said ICH is one of the good breakfast places in Jaipur? Well time for knowing another Option.
TAPRI. This rooftop tea house is located near the Central Park of Jaipur and serves you great tea and delicious sandwiches. The Masala Maggi as well as the fried idli is also a good option to have. The place is a MUST VISIT!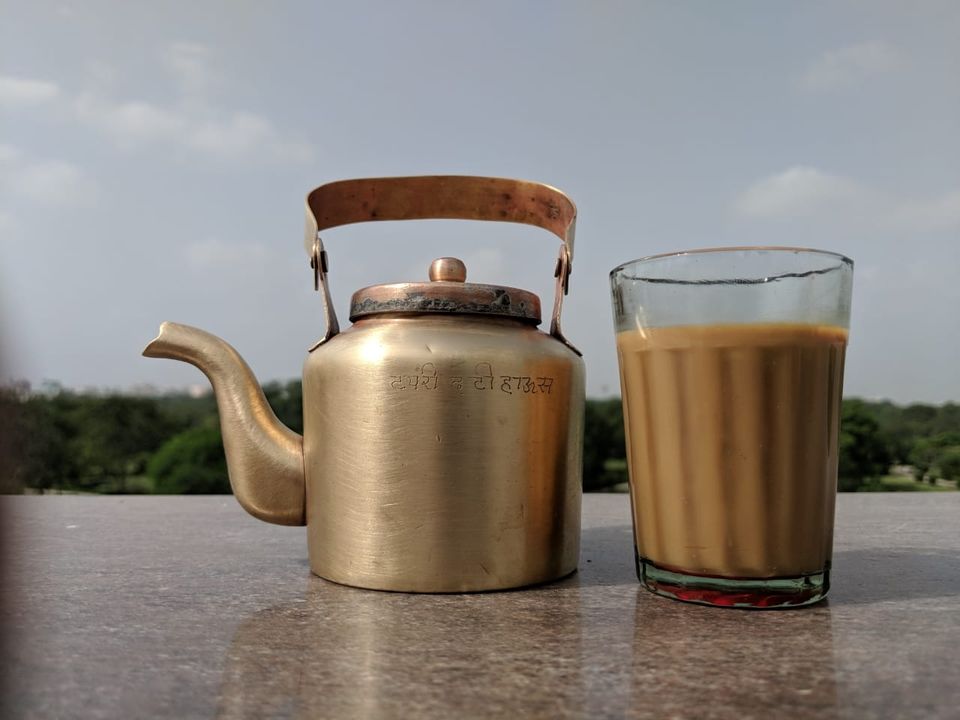 The Chai gave us some more energy to strugke through the day, so we went to our residence and got all freshened up and took some powerful power naps.
Since Jaipur is all about food, we went next to Roshan's in Raja Park!
Bhai Sahab! Ultimate taste khaane ka, and they serve beer too. We sat there for a couple of hours, did some conventional afterbooze political talks, and laughed. It was a great evening with @justnikhil1.
My trip was coming to an end and as they say we always keep the best for the last, I chose to spend the dinner eve with a fellow traveller named Rizwan Khan (his name is Khan but he's not a tourist) aka @elbeardedtraveller.
This place, located on a rooftop, is a fine dine progressive kitchen and bar.
The food here was beyond delicious and the service and the ambiance was worth every single rupee. I highly recommend this place if you're in search of great food and an even greater time!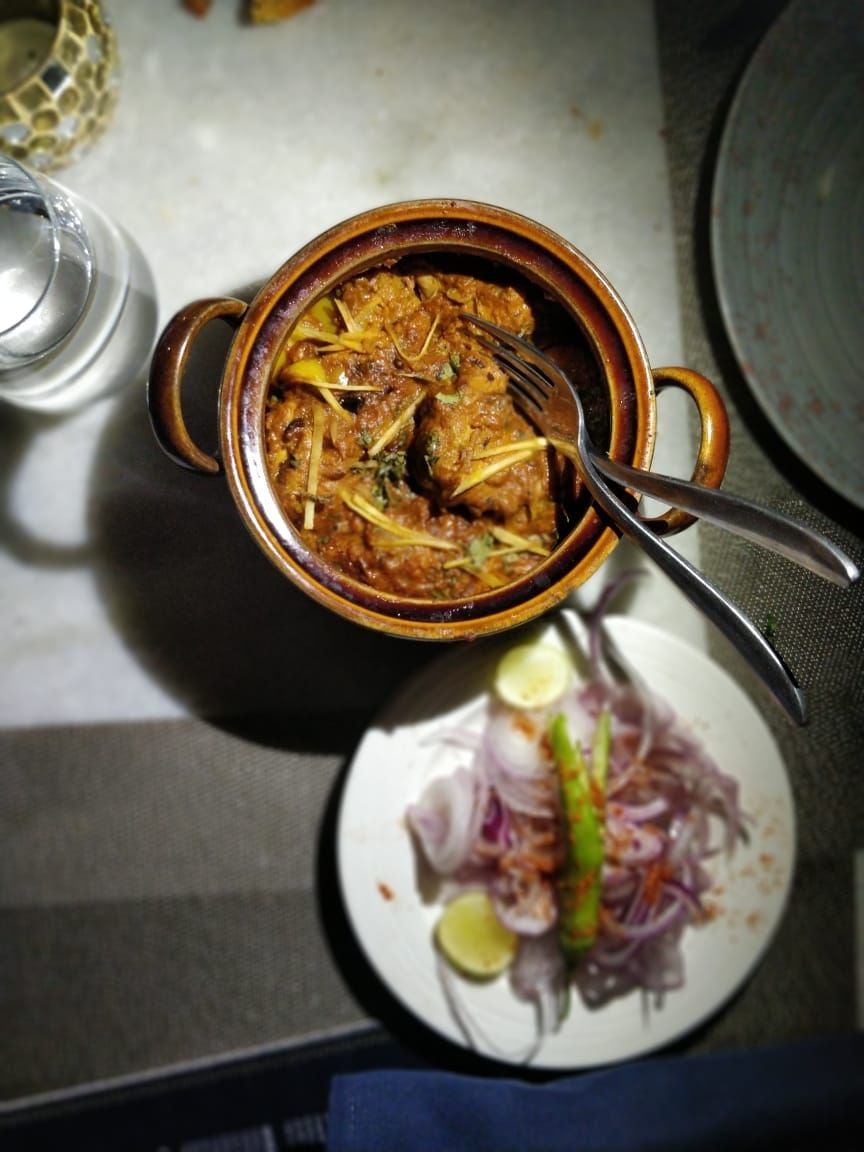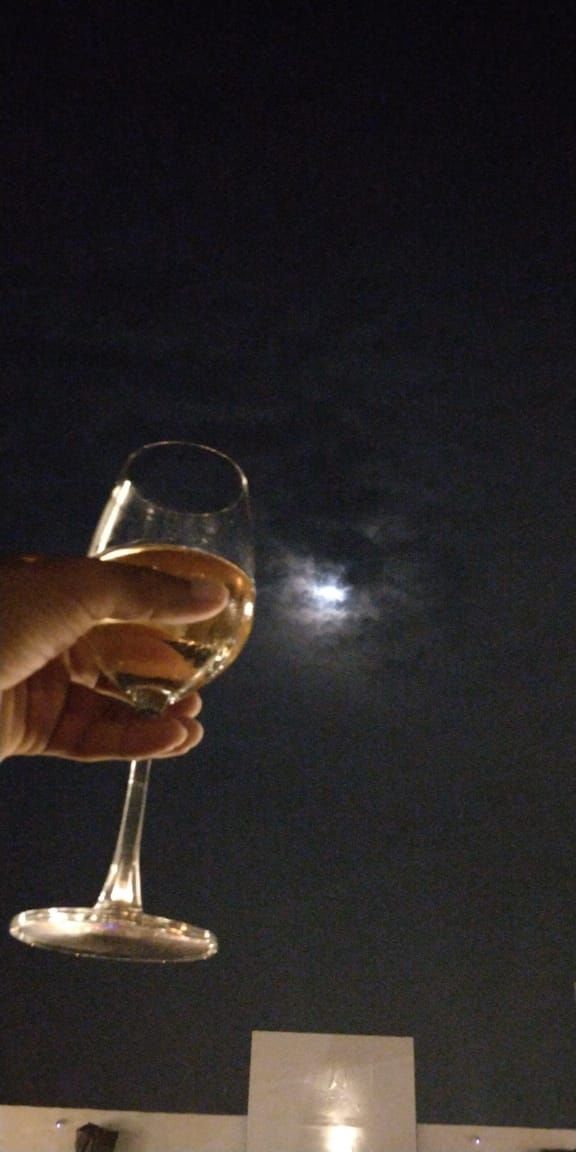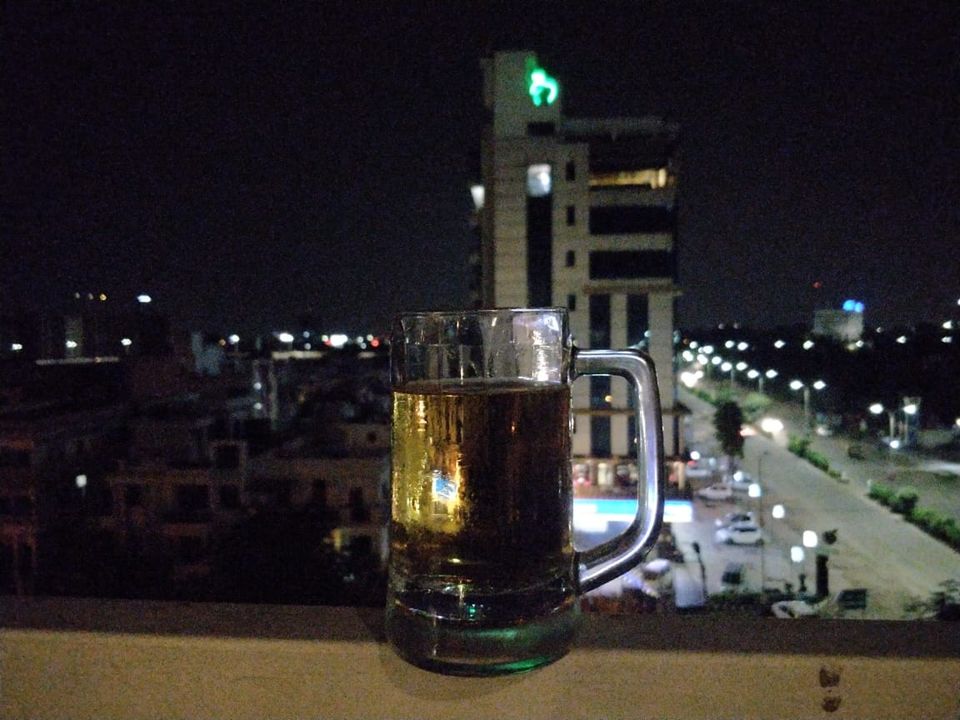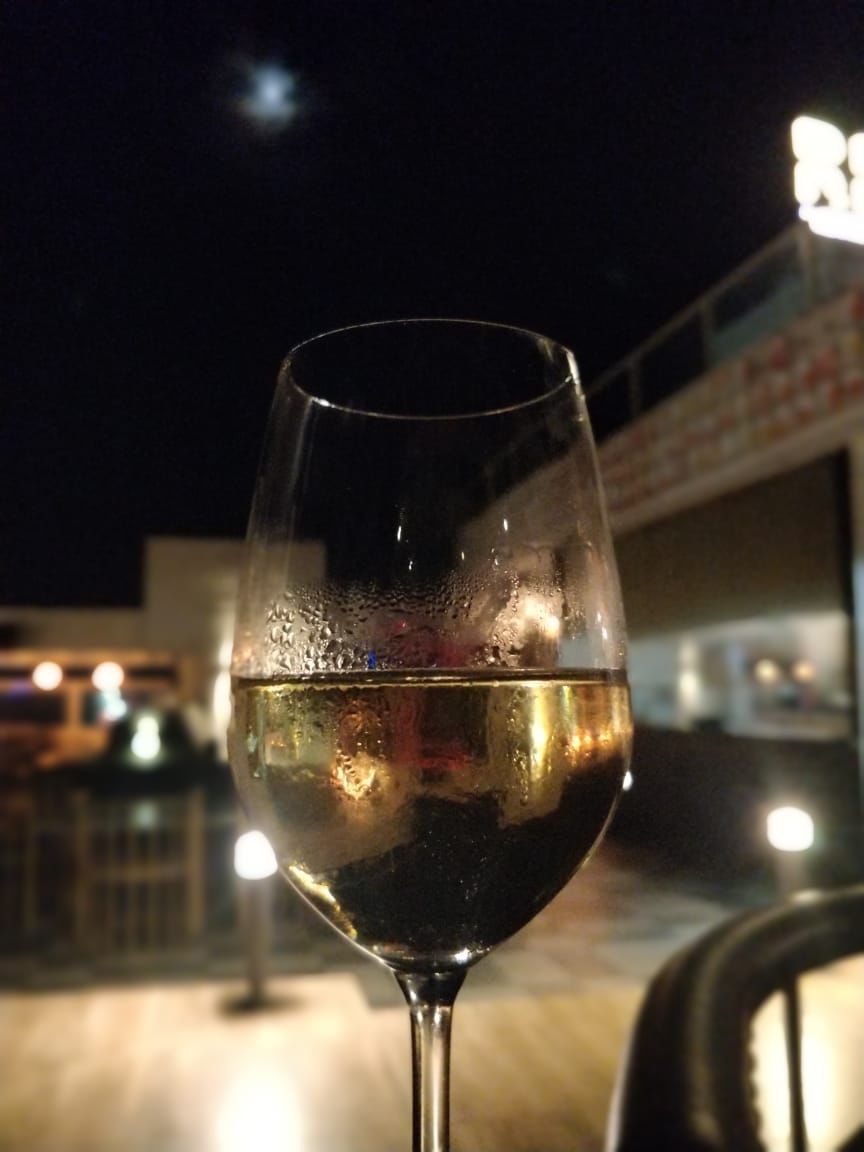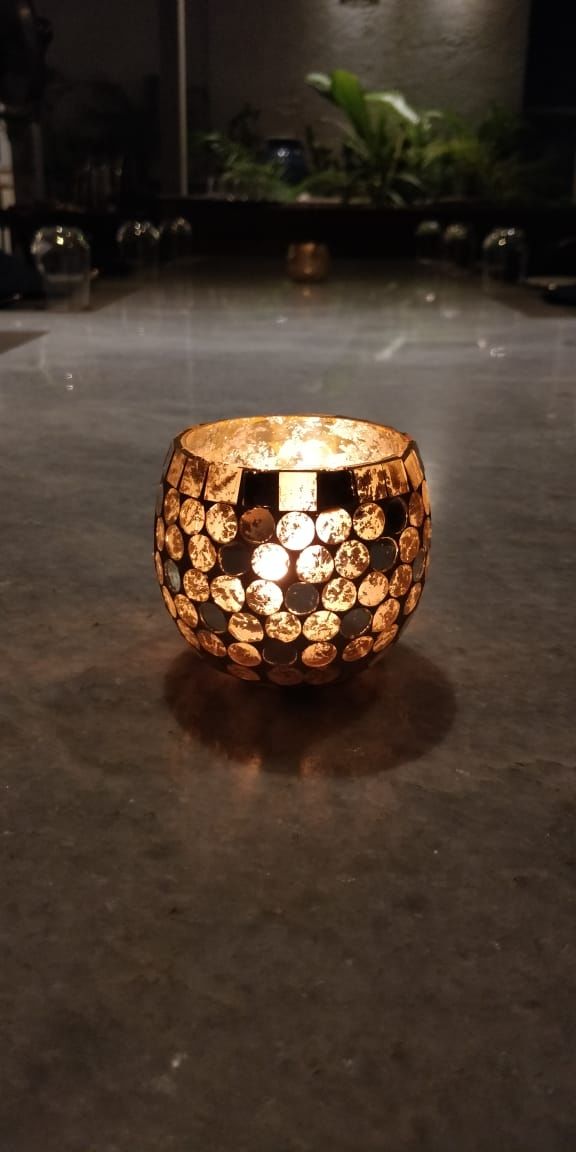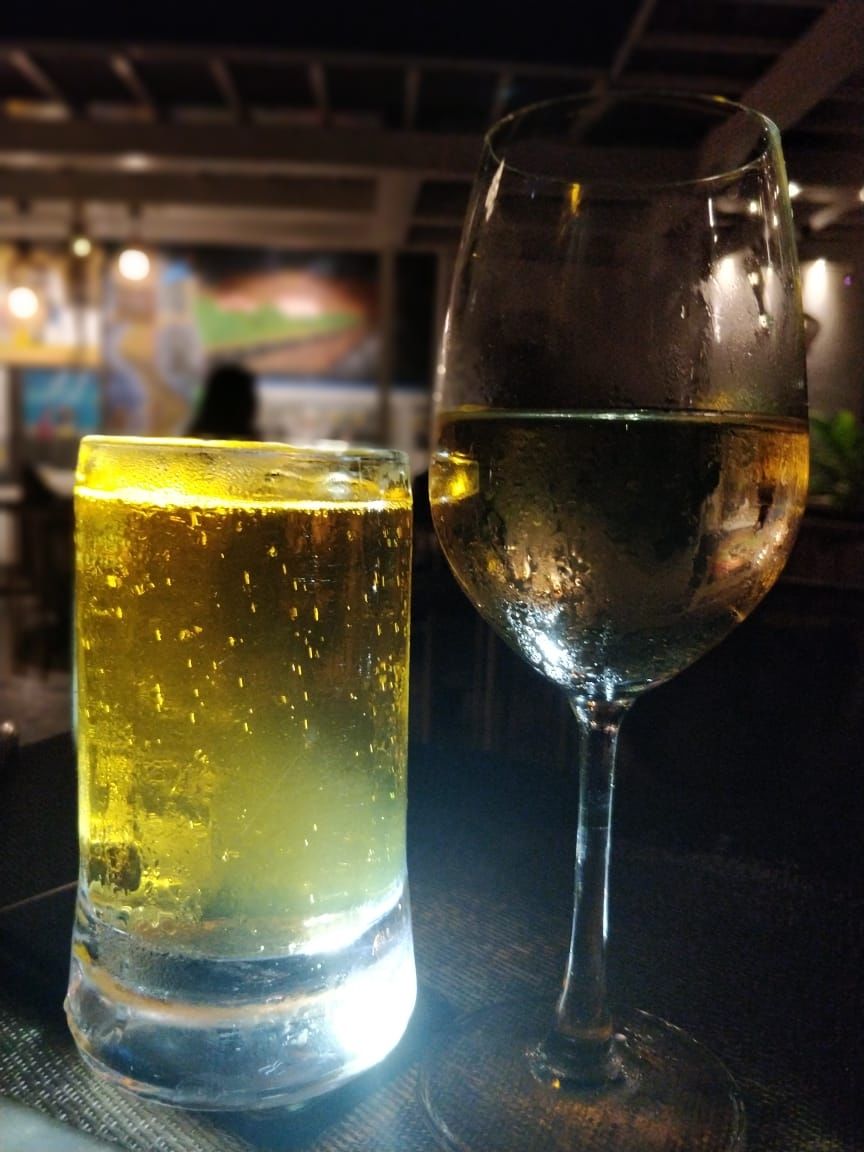 Jaipur as a city is beautiful, it has different places and different phases to offer you. It is an ideal place for a weekend getaway from Delhi/Agra/places of UP/ MP/ UTTARAKHAND Or even Punjab and HR.
Visit the place and try to capture all the colors, it is Not just Pink!
#Happytravelling #eat_travel_learn
Insta : @the_traveladdict