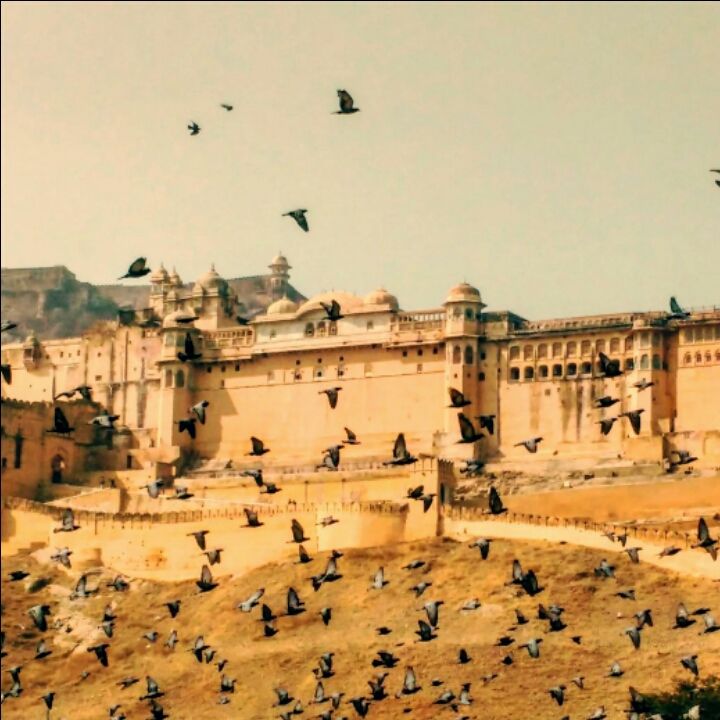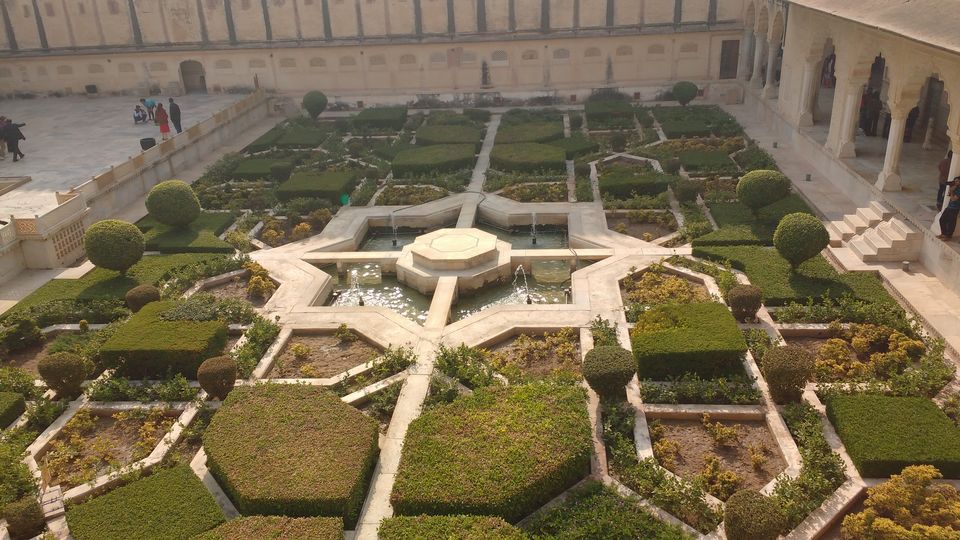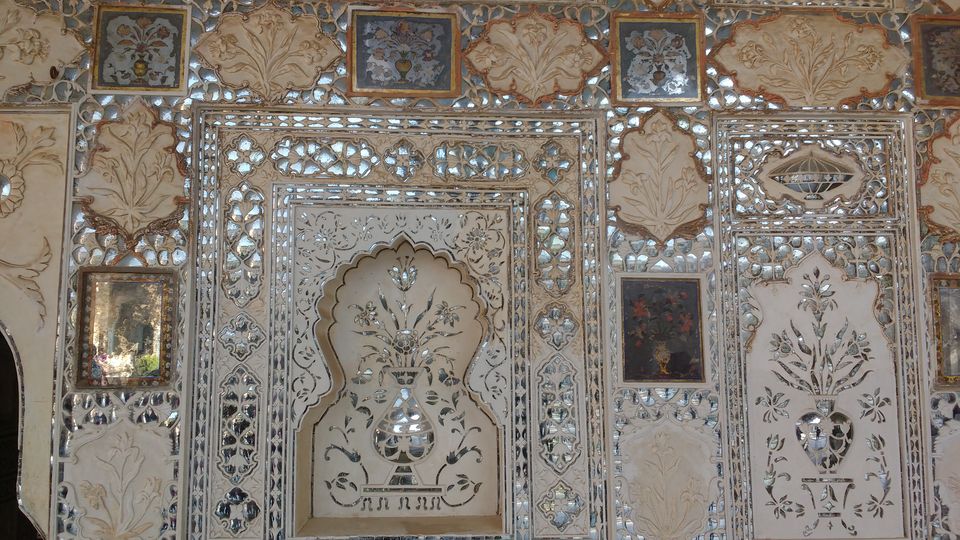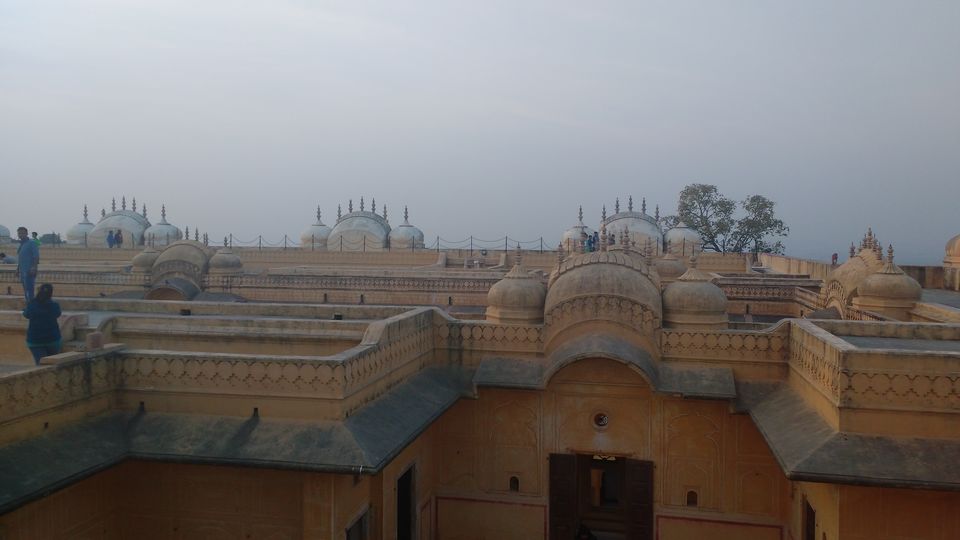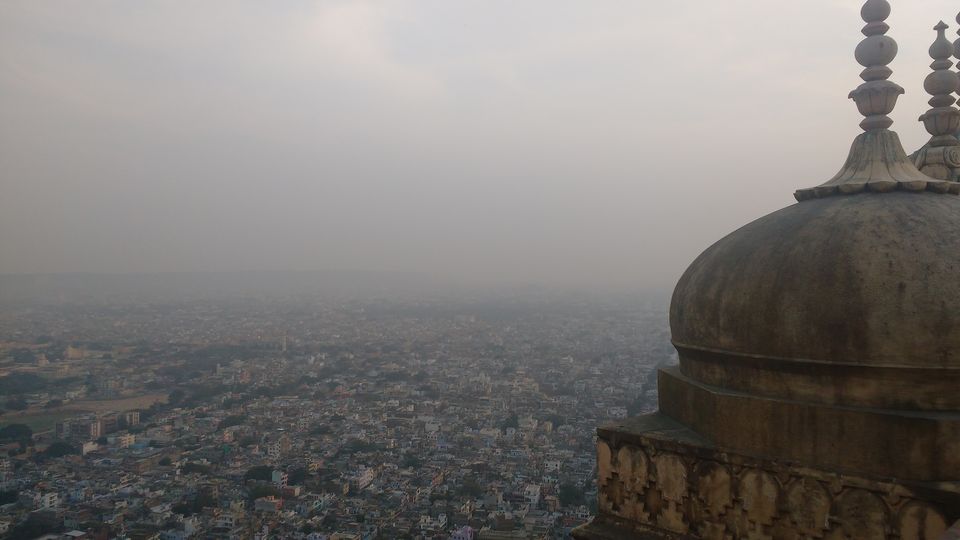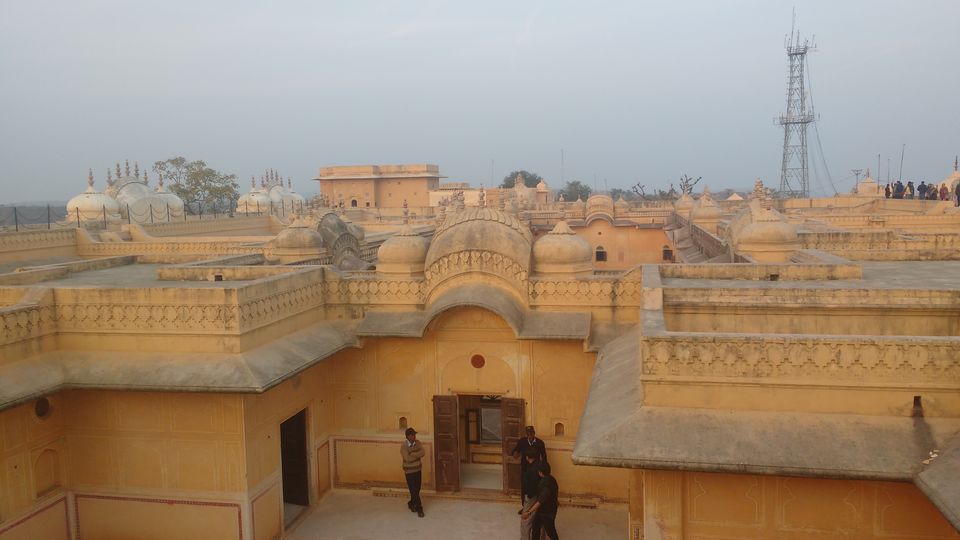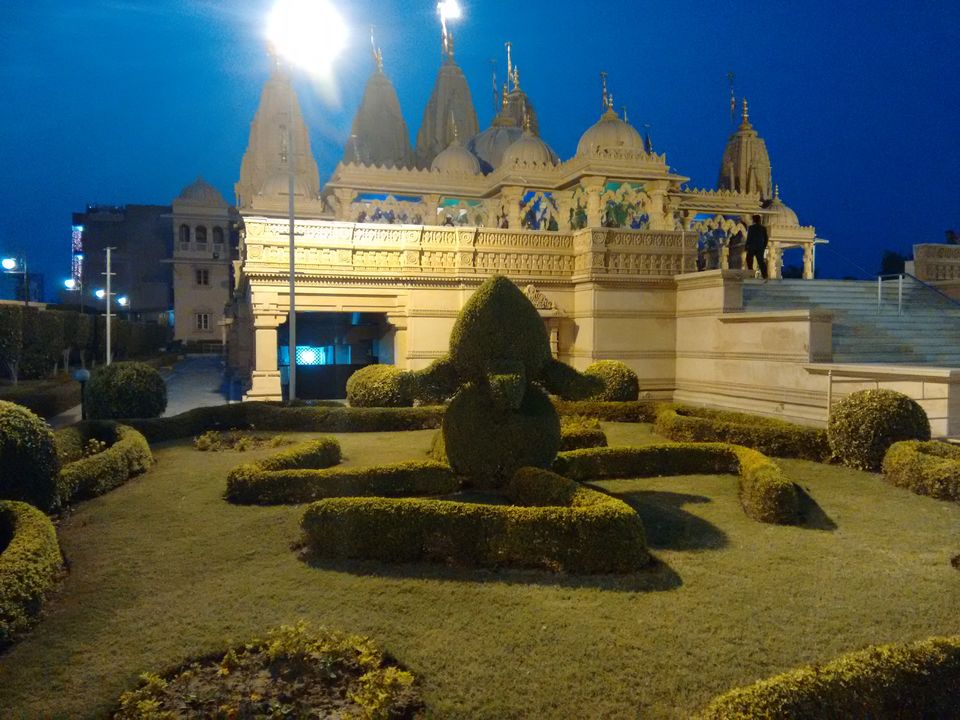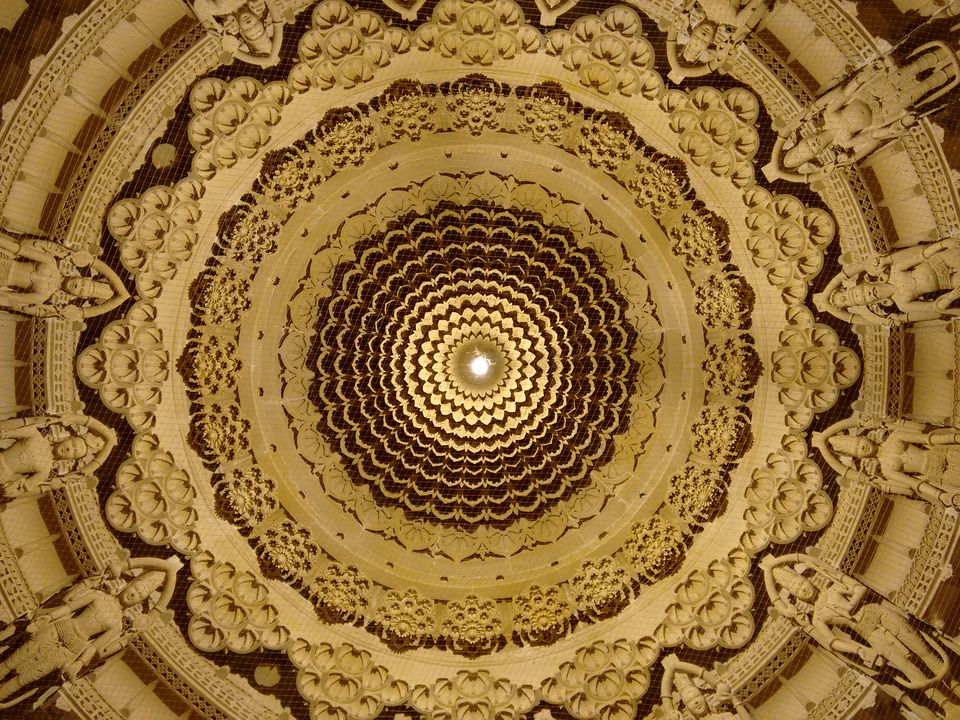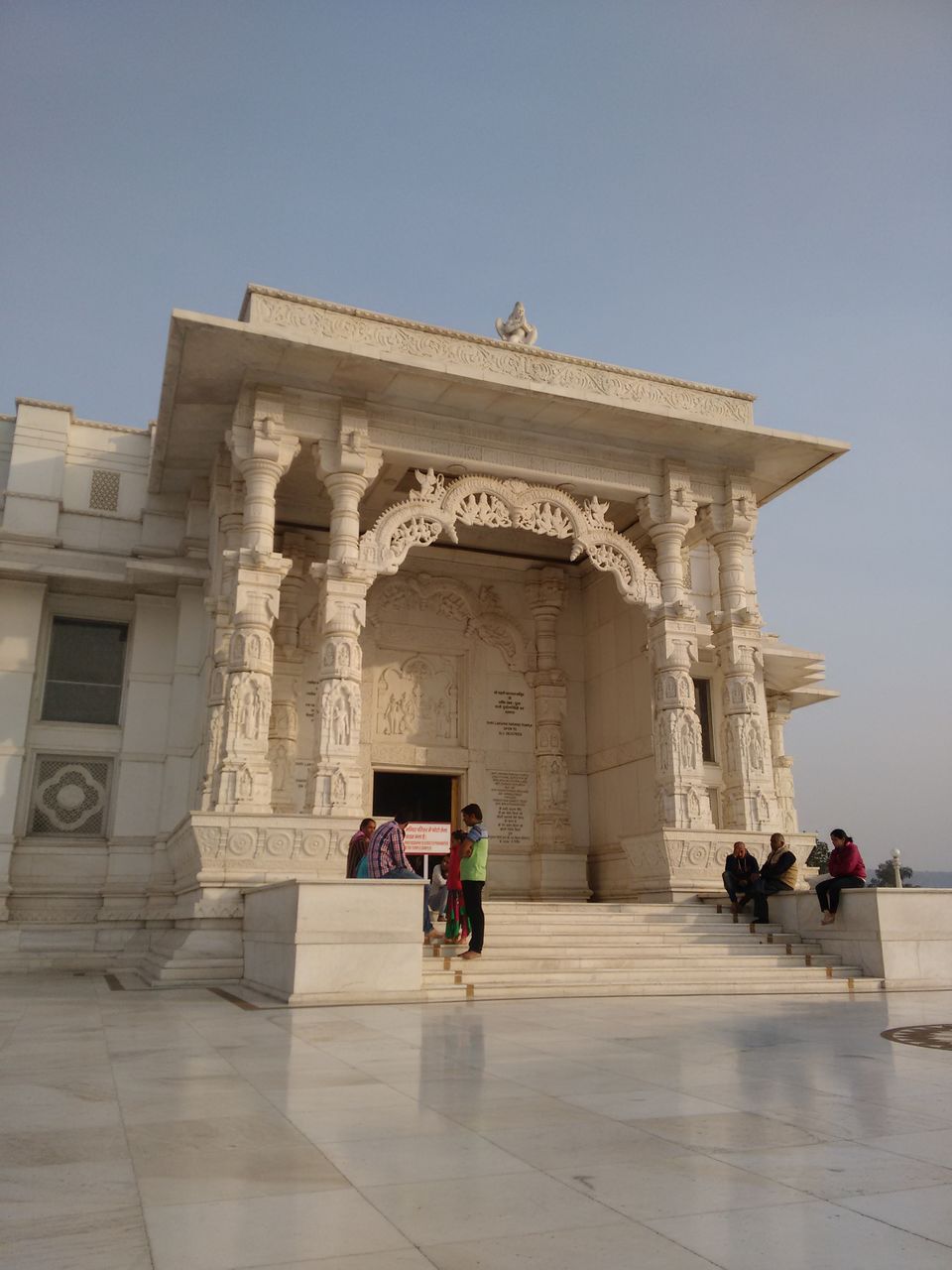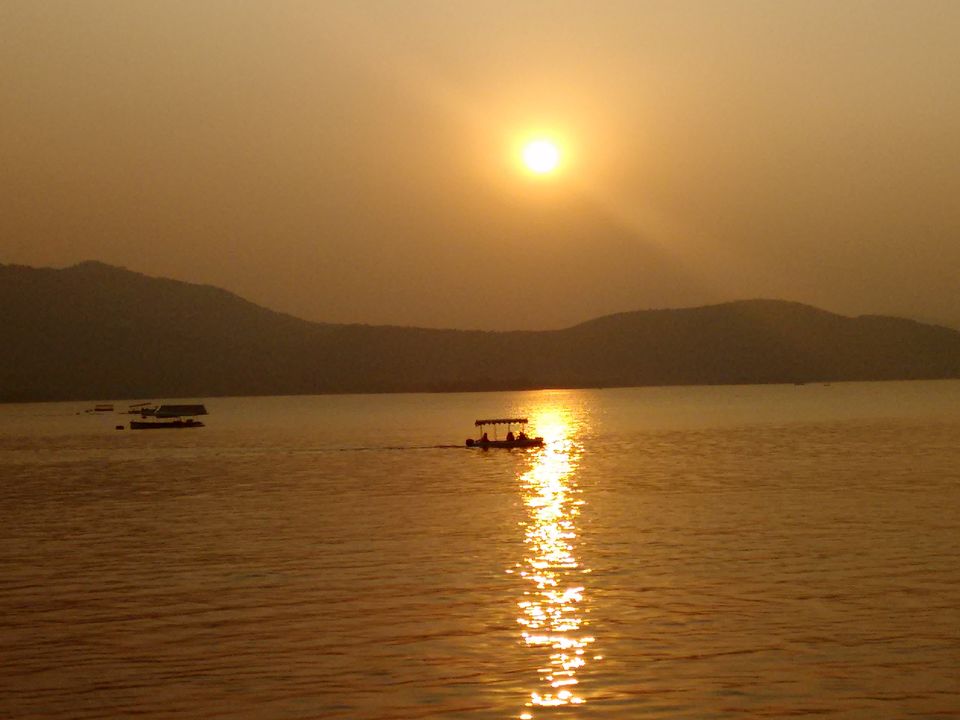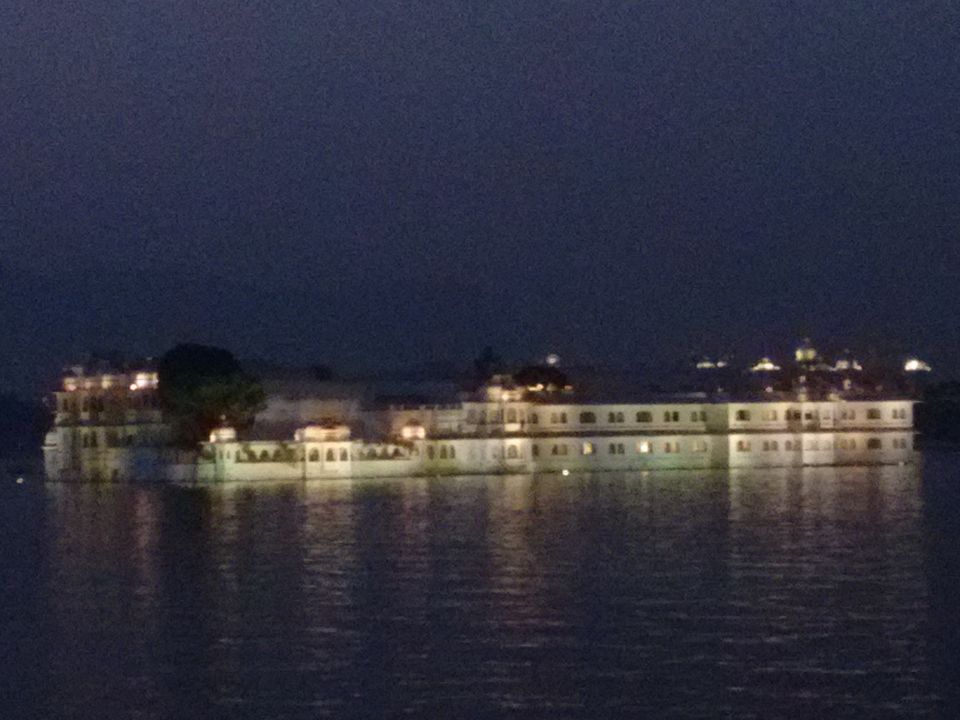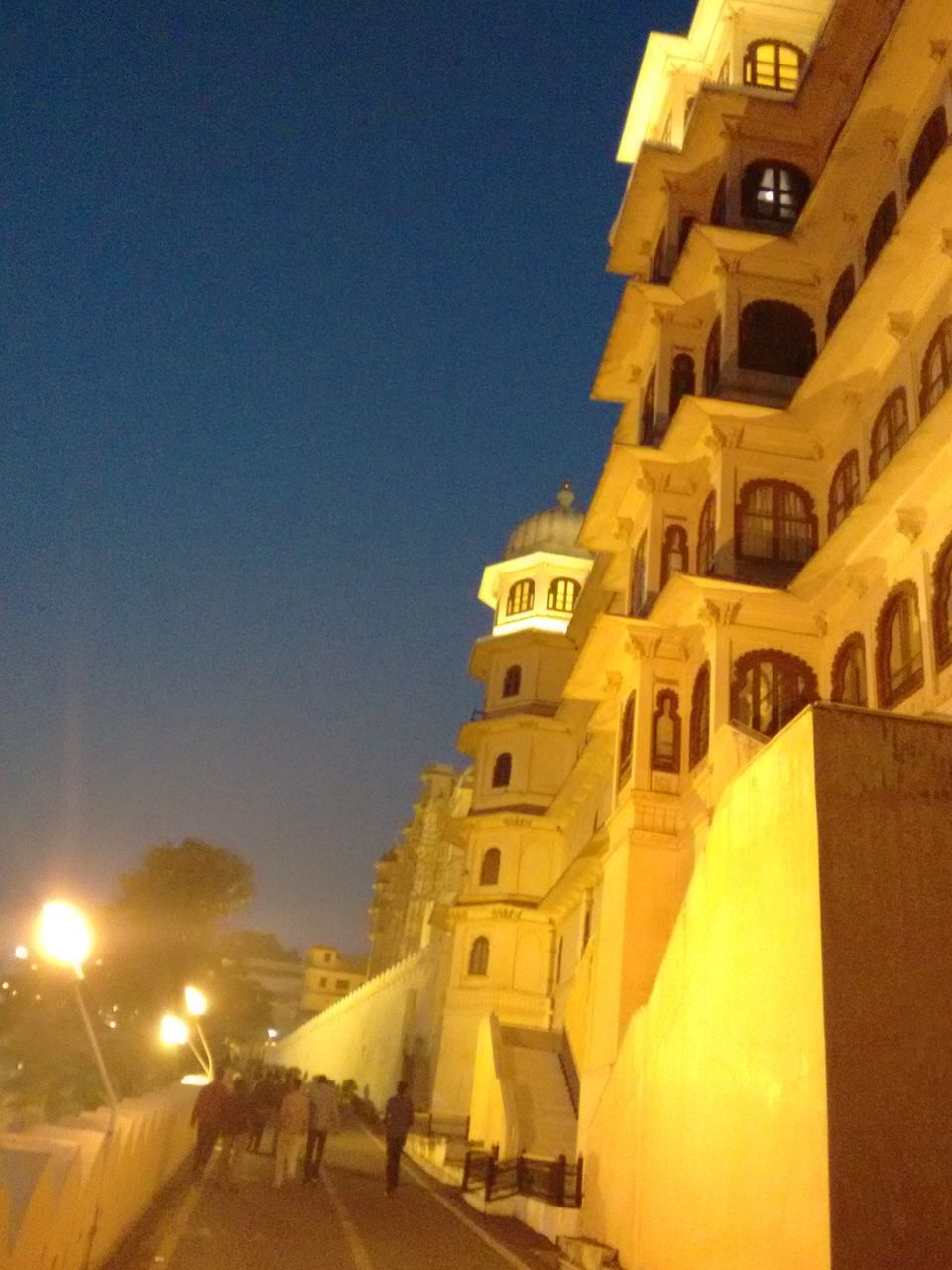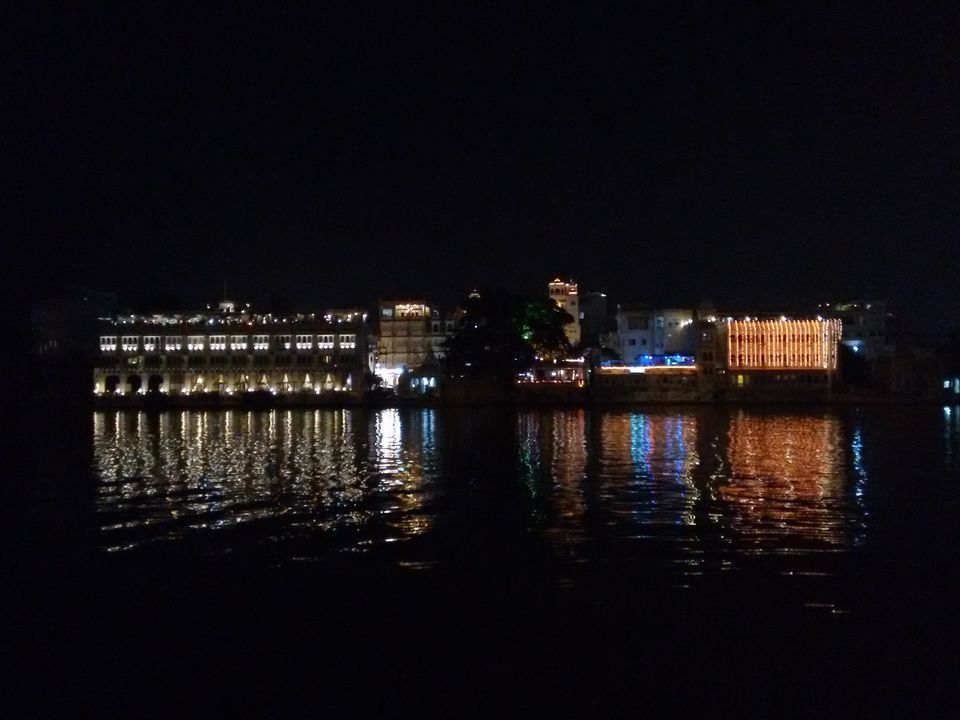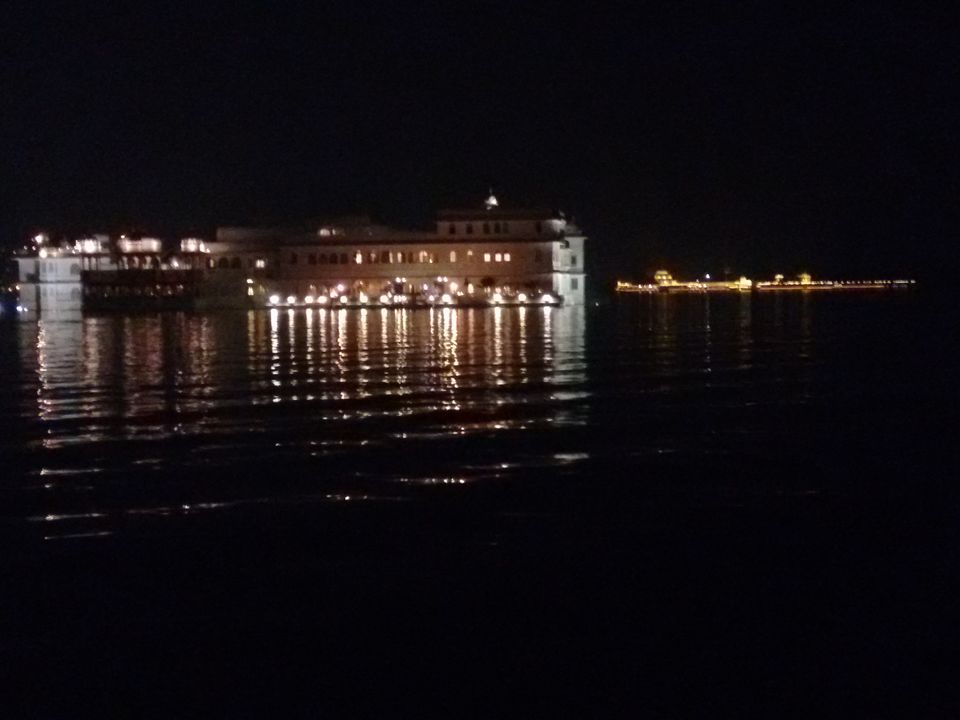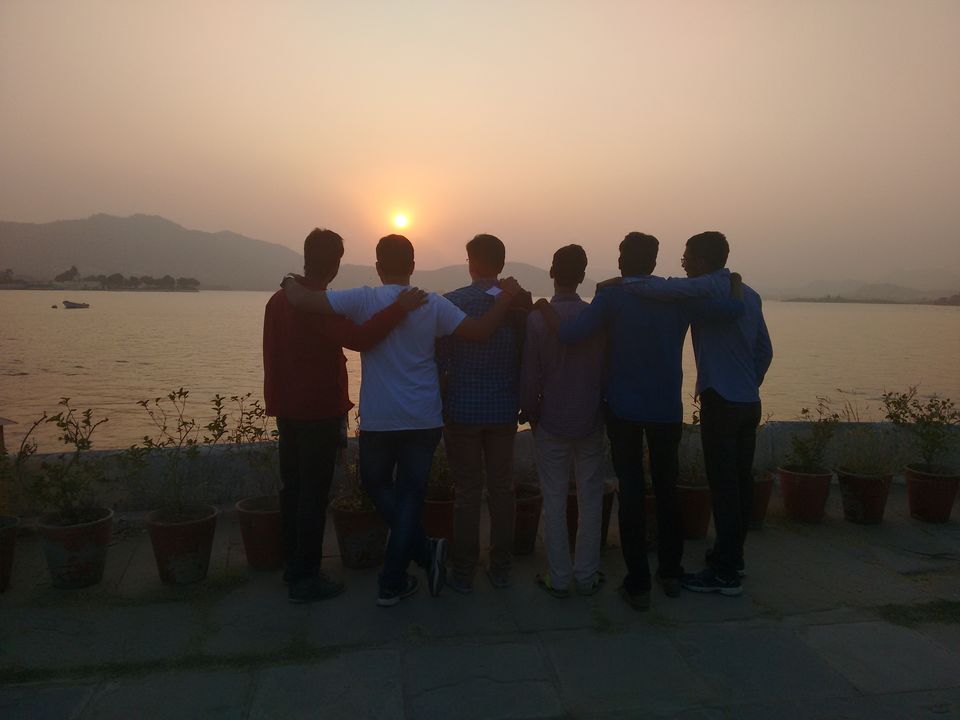 Day 1 (Jaipur):
First, we head towards Amber Palace (Amer Fort). If you are a student then it is much beneficial to you as entry fee is only 10 Rs. But for others it varies from INR 50-100 Rs.(Don't forget to carry your Student id card). Amer Fort is known for its artistic Hindu style elements. With its large ramparts and series of gates and cobbled paths. The aesthetic ambiance of the palace is seen within its walls. Constructed of red sandstone and marble, the attractive, opulent palace is laid out on four levels, each with a courtyard. It consists of the
A. Diwan-e-Aam, or "Hall of Public Audience",
B. the Diwan-e-Khas, or "Hall of Private Audience",
C. the Sheesh Mahal (mirror palace), or Jai Mandir, and
D. the Sukh Niwas where a cool climate is artificially created by winds that blow over a water cascade within the palace. Hence, the Amer Fort is also popularly known as the Amer Palace.
Then we head towards Nahargarh Fort which is around 9 km from Amer Fort. Here also the entry fee is very cheap (5 rs I guess if you are a student) else it is expensive.
The fort was originally named Sudarshangarh, but it is now known as Nahargarh, which means 'abode of tigers'. Here you can enjoy the mesmerizing view of Pink City Jaipur from the top of the Fort.
Due to lack of time we were unable to cover Jaigarh Fort as closing time for this fort was 6 pm. But if you have sufficient time then it is a "must go place". Then we headed to Jalmahal. It is also in the vicinity of Amer. It has awesome view at night and you can even enjoy Rajasthani Street Food and can do window shopping.
Day 2 (For Food Lover):
We decided to spent this whole day on trying Rajasthani cuisines. We first went to Saras Parlour (famous for dairy products) near WTP(World Trade Park)-- very famous mall of Pink City for breakfast. After breakfast there is a Lassiwala in GT Road. The Lassi I can't even write in words so pure and delicious.
Then we went to Birla Temple. Birla Mandir is constructed in the finest quality of white marble and the look is stunning during night. But unfortunately we visited there during afternoon. There is a museum also beneath the temple and a well maintained Garden where you can relax and can even hangout with partner.
Then for lunch we went to LMB Hotel at Johri Bazar. The prices are too high but believe me it was worth. Everything was like mouth watering.
Then we spent some time at WTP stalking girls :p and then went to Chauki Dani where you will taste real Rajasthani Cuisines. Entry Fee was 650 but in this they will provide you Rajasthani Thali(Dal , Baati , Choorma, and much more) , Folk Dance(On special occasions) , Puppet Show and you can even do Camel Rides , Elephant Ride and much more activities. It is totally based on Rajasthani Culture . If you really want to experience Rajasthani Culture, this is the place for you.
Day 3 (Udaipur):
We were very confused between Udaipur and Jodhpur. As we have only one day time limit people suggested us to go for Jodhpur, but I have heard about Udaipur a lot and I somehow convinced friends for "Udaipur: City of Lakes". As Udaipur is around 600 km from Jaipur so we planned to take overnight journey.
We first visited Nathdwara Temple @ 5 am and luckily able to get Aarti also. This temple has highly religious Importance as I can see from the crowd even at 5 am and the place is around 40 km away from Udaipur.
One of our friend was from RNT Medical college(Udaipur) ,so we went to his hostel got fresh and have some breakfast. Around 10 am we left his hostel for Fatehsagar Lake. The lake has good atmosphere and and you can do boating also but it has extra charges. There is a park nearby which has some entry fee. The park has a museum based on Maharana Fateh Singh. There is also a Shivaji Staute and going in depth of forests you can even enjoy Lake view from top.
From Fatehsagar we left for City Palace. Entry fee- 100(for students) + 100(Camera Charges). This place is a must go place. It has basically a museum covering whole Rajasthan History(of all warriors). The City Palace was built in a flamboyant style and is considered the largest of its type in Rajasthan, a fusion of the Rajasthani and Mughal architectural styles, and was built on a hill top that gives a panoramic view of the city and its surrounding, including several historic monuments. The museum is so huge that you Should have at least 90 minutes to cover it properly.
After City Palace we went to Lake Pichola(Cover this during evening) where we enjoy the mesmerizing and astonishing view of sunset. It was really awesome. then we cover two nearby ghats from where you can see Jagmandir at its best look and can realize why Udaipur is called city of lakes.
Our Decision of choosing Udaipur was justified and guys if you have more time there are 2-3 places which we left like Sajjangarh Fort , Jaisamand Lake etc.